If you are still clueless on how to make this Mother's Day special, then look no further than Faridabad! World-renowned designer Anupamaa Dayal has opened a chic, artistic and relaxing retreat on the outskirts of Delhi, which can be the perfect gift to your mother.
The property, which is now up for booking on Airbnb, is the private estate of Anupamaa Dayal in the village of Mangar in Haryana. Once a private residence, it is now a handcrafted retreat meant to stimulate your senses. Previously the space was only accessible to Anupamaa's designer friends who would drive an hour from Delhi to escape city life, without really abandoning it. But now, anyone and everyone can get a taste of her creative genius.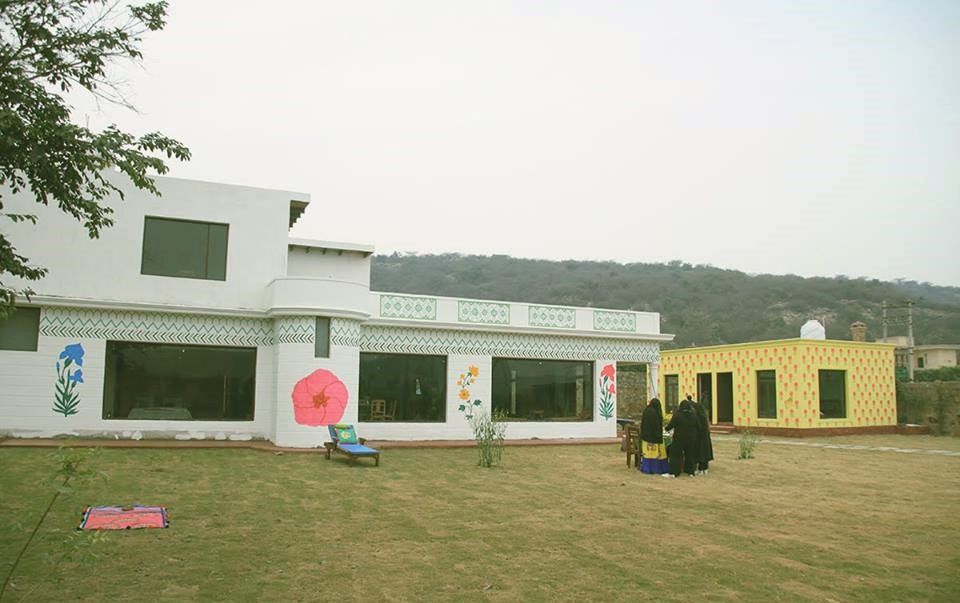 Anupamaa Mangar has only five bedrooms, each named after her popular collections: Ishq e Dilli, Gulabi, the Naga-inspired Fight and Feast, Phoolbagaan and Manjula. The decor of the living area is directly inspired by the untouched forests of Mangar.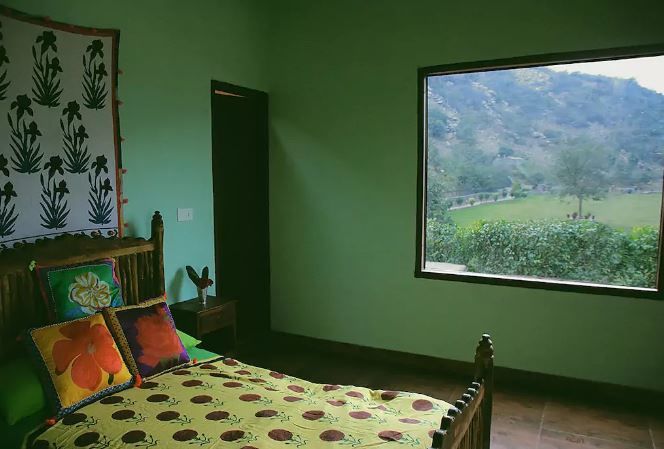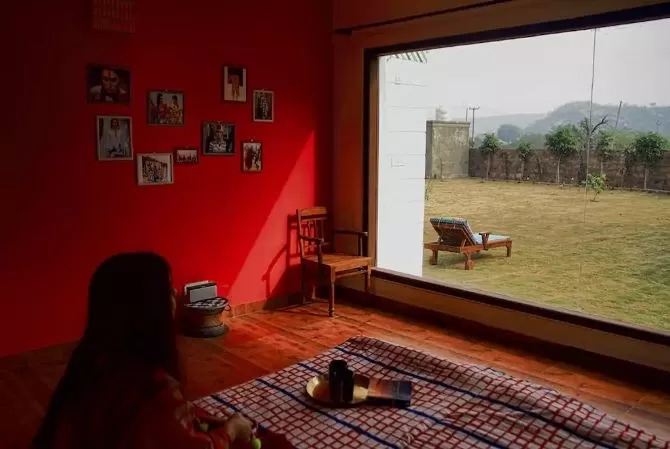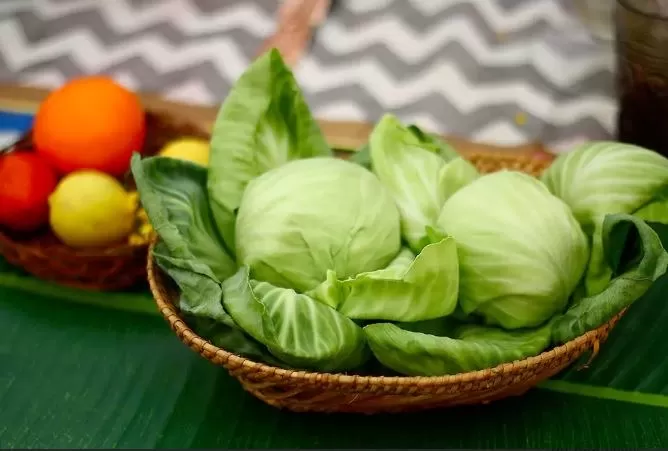 Hues of green are maintained throughout the theme of the space and the ceiling is actually hand-painted by Anupamaa herself. Every aspect of the property is reflective of the designer's persona and handiwork, such as the oversized blossoms on the facade and floral jade exteriors, which she has painted herself.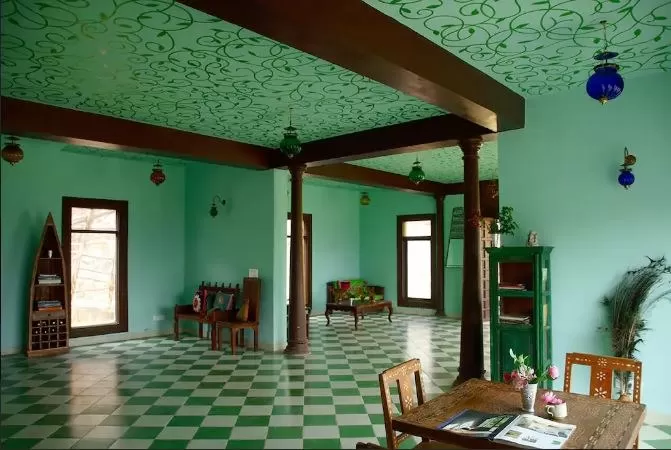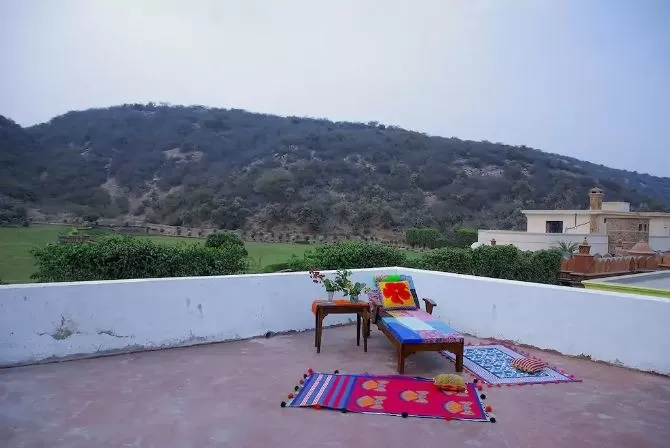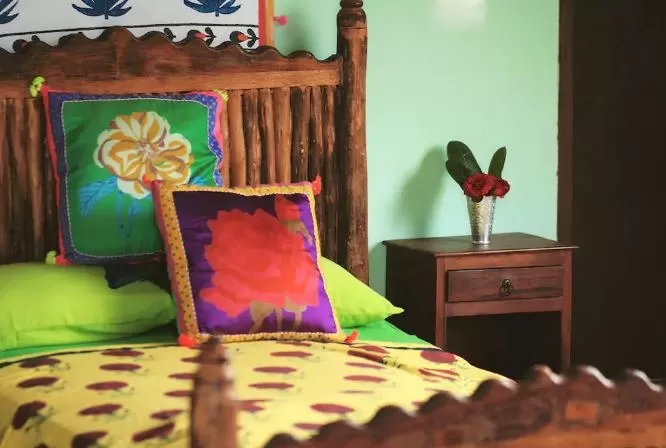 Anupamaa Dayal explains other aspects of Anupamaa Mangar, which are an extension of herself and her creations,
"We have used only Anupamaa textiles to decorate Mangar. As I have always been a passionate cook and teased for being a 'spice collector', menus will be based around creative Indian flavours and my own fairly rigorous practice of nutrition and conscious eating. We will keep food organic. We are looking forward to high teas, Indian style, early dinners and deep restful sleep."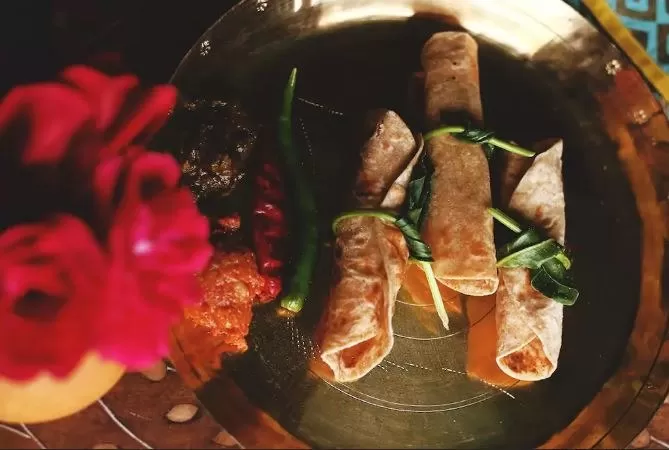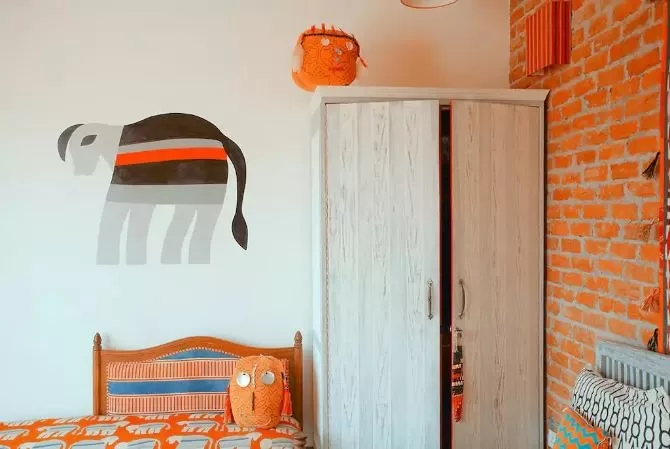 Mangar, where the property is located, is one of the last remaining sacred groves of India. Surprisingly close to Delhi, the forests of Mangar are protected from any type of deforestation and are home to endangered wildlife such as leopards and over 90 species of butterflies. The reason behind the protection of Mangar is related to the legend of Baba Gudariya, who entered a cave and attained enlightenment here. It is believed that after that out of respect no tree has fallen in Mangar. The place is a hidden gem in the truest sense!