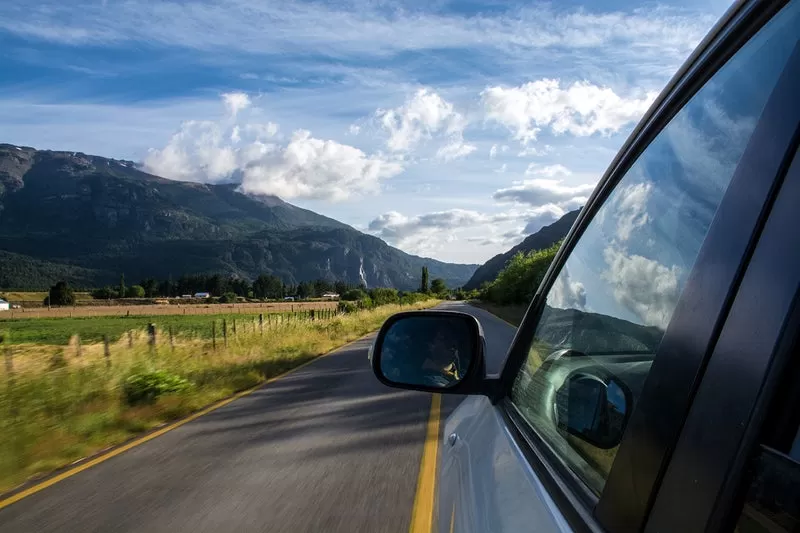 "This happened in August 2019, when I was heading back to Manali from Kaza. We had just crossed Gramphoo when the downpour started. But somehow we managed to cover about 30 km before getting stuck. There were hundreds of cars, buses, and bikes - and all we knew was "Pagal nala sadak pe agaya hai!" (The flooding river has taken over the roads)
Initially, there was a lot of buzz and people were contemplating how long it would take for the roads to open but as time passed, news of landslides and accidents kept popping up. It was nearly after 7 hours when the roads were opened but destiny had something else planned for us. The tyres of our tempo traveller got stuck and our hopes of reaching Manali that day completely died! Suddenly, a friend of mine noticed a truck carrying peas and potatoes pass by, and we asked the driver if he could give us a lift. The kind soul that he was, he agreed to take us to Solang - and there we were, five people on heaps of peas, swaying our way through the topsy turvy Himalayan trails, completely exhausted yet feeling the jitters of an adventure we never thought we'd get to experience." - Riyanka Roy
2. The one where they were almost mugged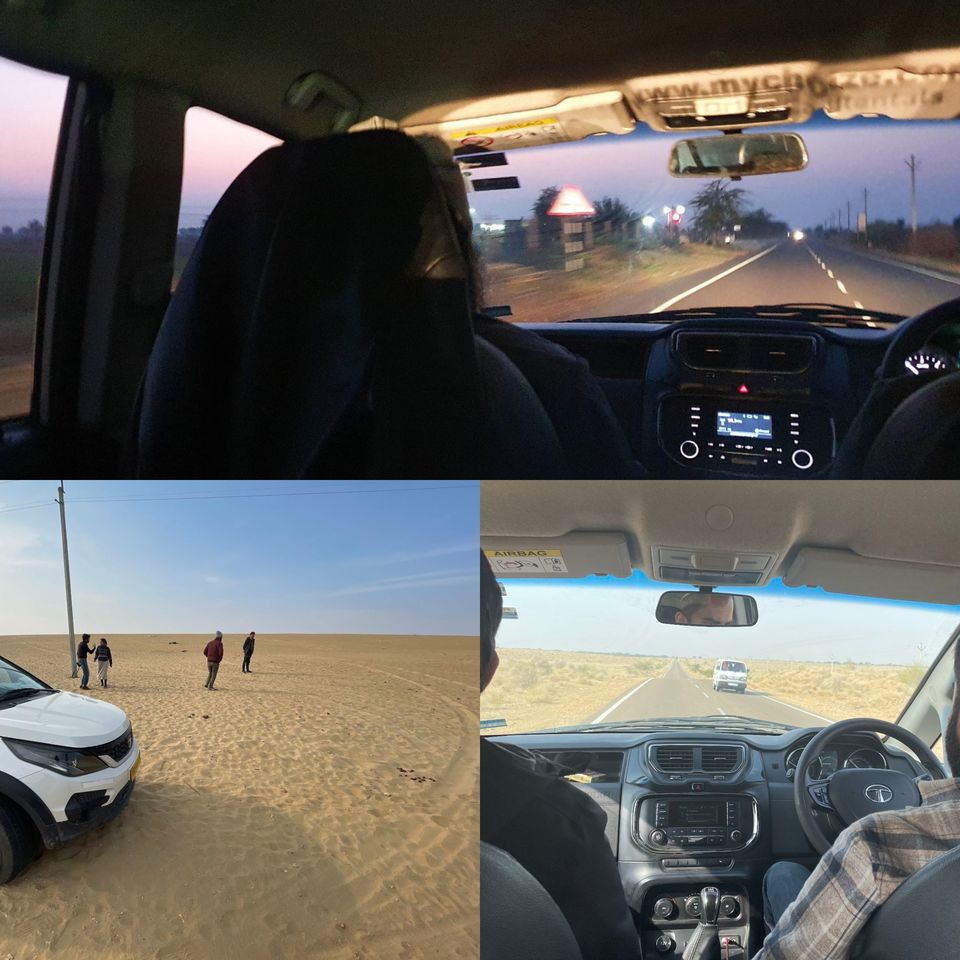 "An unmarked Jeep started driving in front of our car as we were leaving Jaisalmer. After a few minutes, the jeep stopped in the middle of the single-lane road in an attempt to block our way. We stopped some 15 feet from them. One guy looking like he was on something, gestured angrily for us to come to them. We counted 3-4 guys in the jeep and it was obvious they were up to no good. We backed our car and then sped up forward, managing to squeeze past them. But they followed us onto the highway, driving very dangerously. At one point they were an inch away from ramming sideways into our car. We tried to get the attention of other drivers to help us. There were lots of other vehicles on the highway but we couldn't manage to attract their attention. Soon the jeep overtook us, again slowing down in front of us. A window opened and then a guy leaned out and chucked a glass bottle towards our car, possibly aiming at my own window. Luckily it only hit our front wheel without doing any damage. Then they drove off into the traffic, perhaps having given up on us. The rest of our journey back home was devoid of any unregistered jeeps." - Archit Saxena
3. The one where they almost died, for real!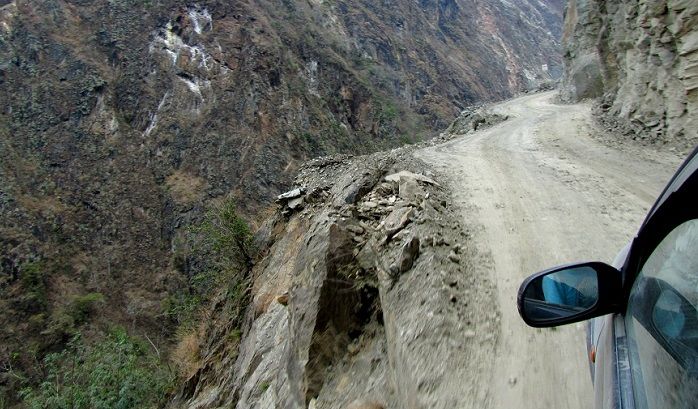 "We were driving to Lansdowne in the monsoon after a fair share of warnings from everyone about landslides. We had a smooth, comfortable no-danger drive up and even joked about how everyone was just making a fuss about it until the absolute last turn on the hill that we needed to take to reach our stay. Unfortunately, we missed that turn and continued to drive further down the hill. By now, the roads had turned extremely narrow and rocky. After struggling through a few km thinking, 'maybe since we are about to reach the property, the last stretch is a little rough,' we kept going ahead due to very low visibility and clouds literally entering the car. Suddenly, the long off-roading experience came to a halt as we reached a complete dead end with no way forward. There was a huge valley staring from the front and on our left with no space to turn the vehicle around. We were hanging by a thread of hope and it was pouring down like anyone's business.
Since it wasn't an actual road and it was now full of potholes and muddy water– when we tried to reverse the car, the tyres started skidding and slipping and there was actual smoke and sparks coming out of the wheels. At one point we all thought that it's the end for us. We all got off except the person driving and tried offloading the weight to help him take a turn. Inches– the vehicle was thissss close to falling off while our friend manoeuvred it out of danger and back in the right direction. Grateful for this second chance, we got back to the main road and reached safely. Had a life-changing trip thereafter." - Himani Sahni
4. The one where they ran into the wild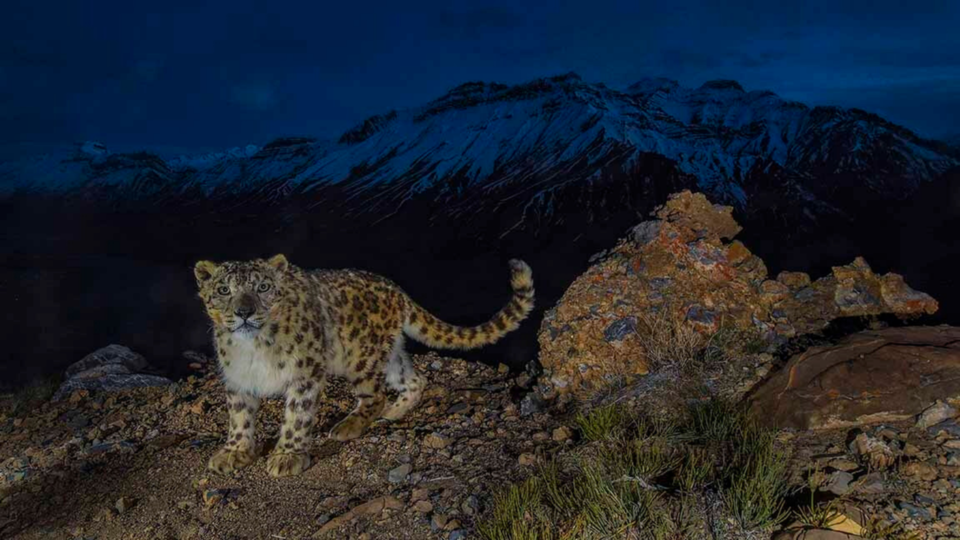 "This is one of the first memories I have of a road trip. In 2003, when I was eight years old, my father was posted in Almora which is a small hill station in Uttarakhand. It was winter, which in my opinion is the best time to travel in Uttarakhand – the roads are deserted, the skies are ablaze with stars and pin-drop silence hangs in the air. We were returning from Bageshwar, which is a small town located in the interiors of the state. It was 10pm – a time that was considered very late two decades ago and we seemed to be the only ones driving from Almora to Bageshwar. There was no other being in sight when suddenly, we found ourselves approaching a litter of dogs. But as we got closer, it became very evident what we were seeing! A majestic leopardess sat right in the middle of the road, surrounded by not one, not two, but four playful cubs! My parents, my brother and I watched them with rapt attention, not saying a word – we were too surprised to react. After a few minutes (which I promise lasted longer than minutes usually do), the leopardess leapt into the forest and her four cubs followed. Meeting this family of leopards was an incident that I narrated wherever I went for years to come." - Saumia Bhatnagar
5. The one with the happy ending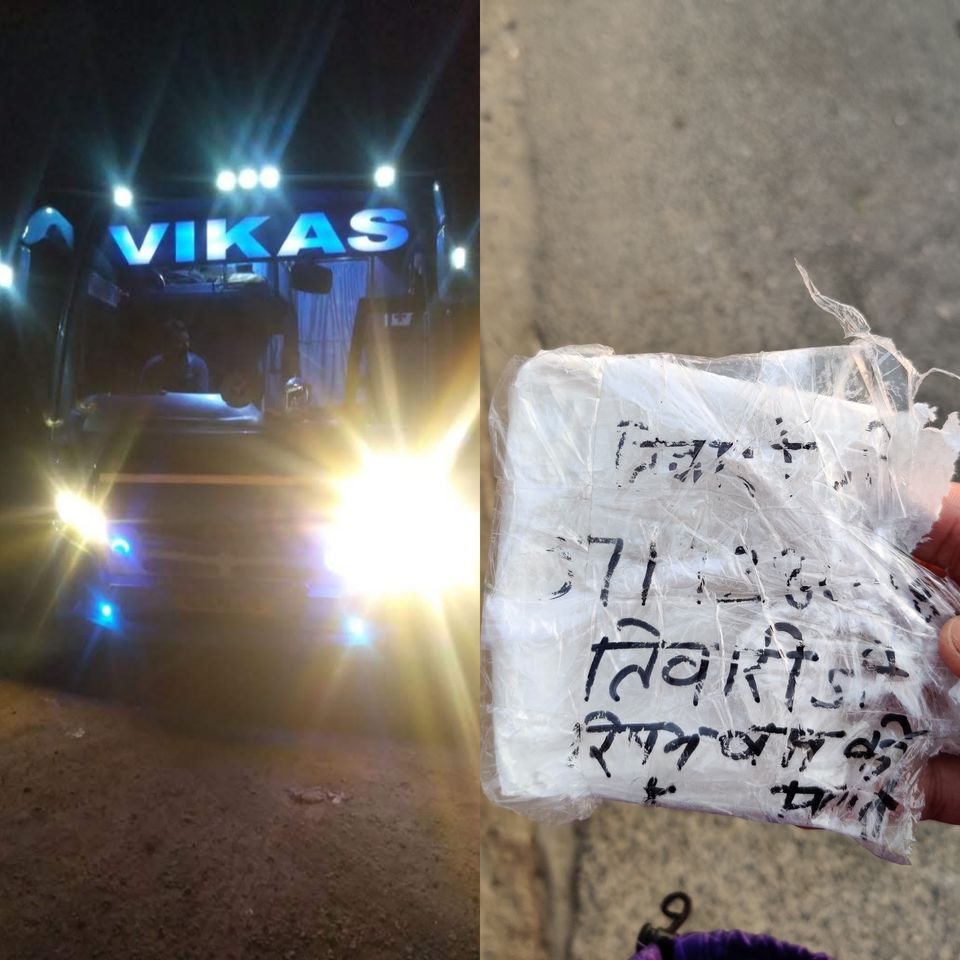 "On a road trip from Delhi - Jodhpur - Udaipur, I was on my way back from Udaipur to Delhi. Had boarded a 10pm bus, and the driver stopped the bus in the middle of nowhere for dinner at about 2am. I wasn't very hungry but I picked up some chocolates for snacking. About 20 minutes in, I realised I didn't have my wallet. Yikes. Turns out, I left my wallet at the counter of the dhaba while making the payment. There was no way to ask the driver to turn back, or to get off and retrace my steps to the dhaba just for the wallet. I accepted my fate and the loss, and forced myself back to sleep.
Around 3:30, I got a call from an unknown number. I didn't pick up the 1st time, second time they called I did. They conveyed in crisp and direct terms that I'd left my wallet at the Dhaba, and that they found my phone number on an old bill that had been lying in my wallet for over two years. Wow. I thanked myself for being lazy about storing junk in the wallet, and also the dhaba owner who took the effort to go through my wallet and managed to find that bill and take a chance with the number on it. We spent the next hour trying to find a way to send my wallet to Gurgaon. He tried to send it via the next few buses that were stopping. Eventually, one bus agreed. The bus would stop at the same stop as mine, around two hours after I would arrive. Come morning, I got off the bus and waited with no affirmation of what time that bus would show up. I called the bus operator company but no one picked up at 7am. After (just) 45 minutes, the bus showed up. They gave me my wallet, but not before asking me for some cash for the swift couriering service I had just availed. The joy of finding a lost wallet is something not everyone can relate to. And in a world where DLs and other cards are extremely hard to reissue, I hope that joy is restricted to a closed circle."
- Eeshat Tiwary
6. The one where they got too adventurous!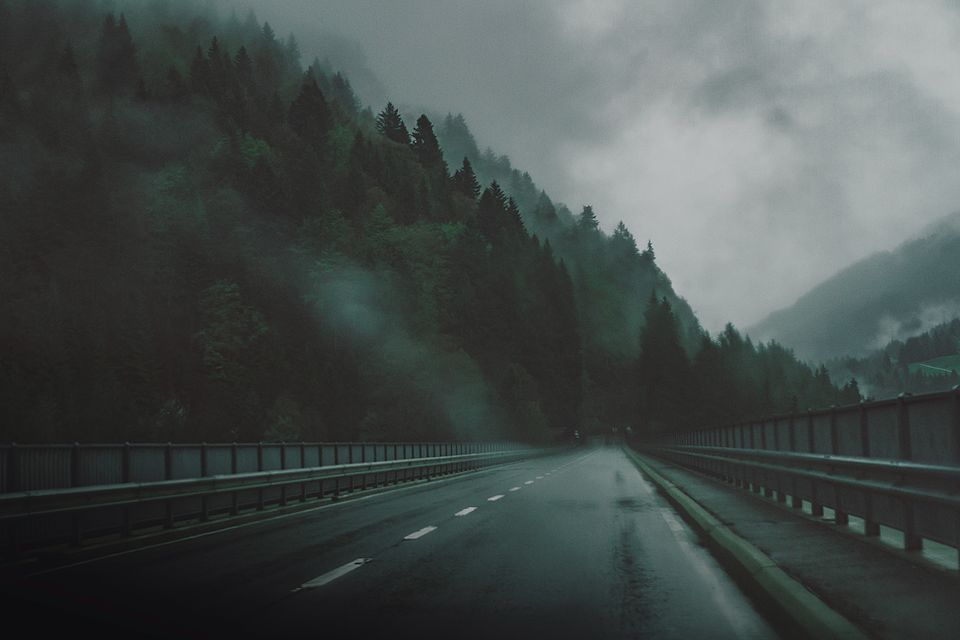 "This happened during my college days. Being a broke backpacker I was always on the lookout for places where I could go and travel on a shoestring budget. Back then I was unsure of the whole backpacker concept so I braved it and decided to try couch surfing instead. I reached Haldwani late in the evening amidst a heavy downpour. I called up my host who instantly came to pick me up from the bus station. We went to the place, freshened up and had heartfelt conversations over a soulful dinner. Drinks were served and soon a road trip was planned from Haldwani to a nearby pakoda shop which sat some 10 km away on the Haldwani-Nainital route. Those who've been to Nainital will know about the hairpin bends and crisp turns which decorate the route. There were three people including me hence we decided to take two scootys - one of which I was to drive. Downhill drives are considered more dangerous than uphill - I had only heard but this trip came as a live encounter. The roads were wet to the extent that even a person walking barefoot would think twice. The worn out tyres of my scooty made it more difficult for me to drive besides the darkness and eerie silence of the place which was adding up as a scary premise. Driving in pitch dark on steep mountain roads with a passenger in the rear seat who was as night blind as me proved to be an experience which I shall never forget." - Deeksha Agrawal
By now, we understand that road trips are incomplete without a dash of adventure!
Share your adventurous road trip story here and get a chance to win credit points.