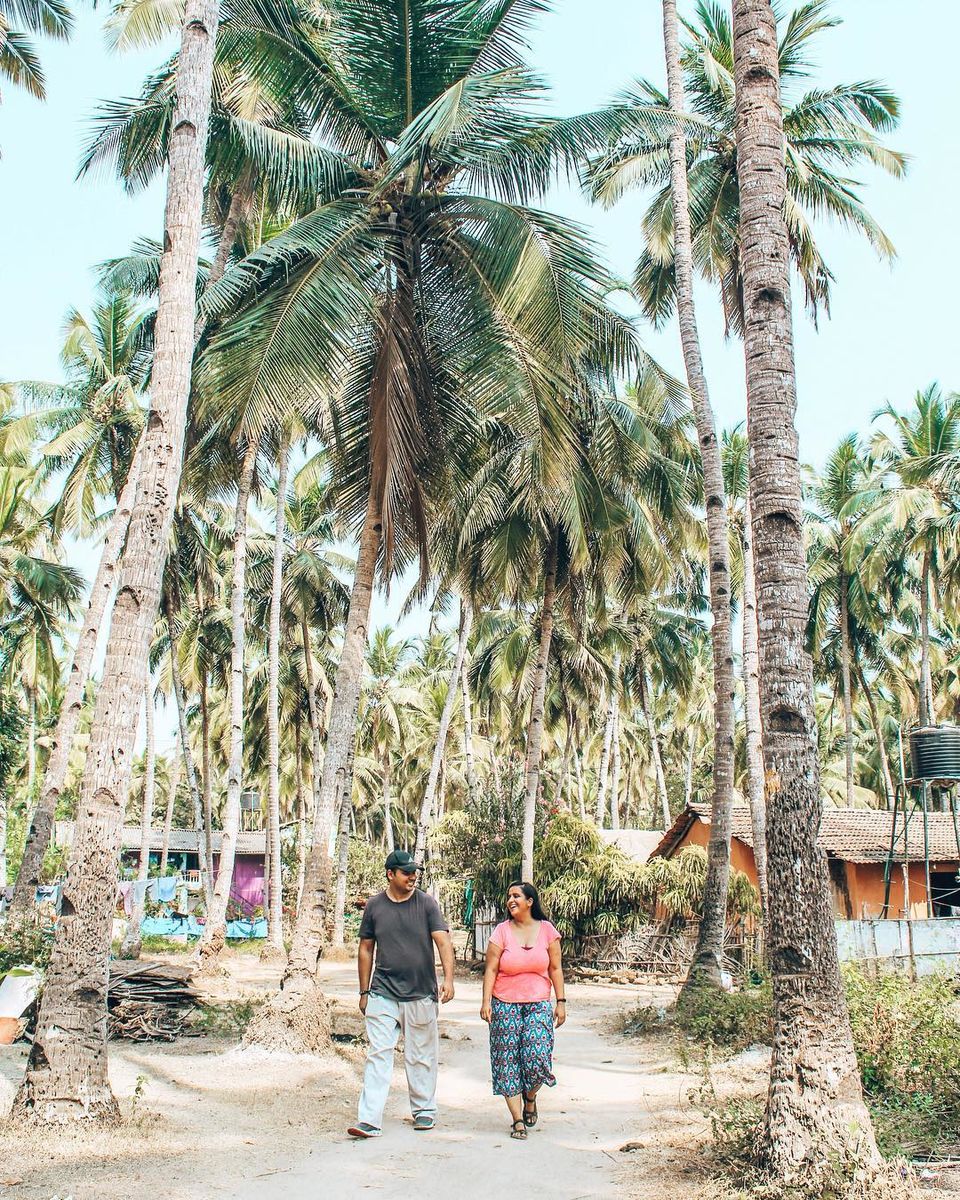 When you think of Goa, you think of the beaches and the forts (hello? Dil Chahta hai) and the clubs, Goa isn't called the party capital of India for no reason and there is no doubt that this sunshine state is everyone's favourite. And how can it not be, right? But there is a lot more to Goa than the sun-kissed beaches, forts and the clubs and cheap alcohol. So here are our favourite offbeat experiences in GOA:
Exploring Fountainhas: With quaint houses with a strong Portuguese influence, you are sure to get lost exploring the lanes and By-lanes of Old Goa. The place has a very laid back vibe to it and we suggest you take a walk or a bicycle ride through this part of Goa to admire the stunning architecture and to explore the iconic churches of Goa. You could also stay in this part of Goa (there are a number of hotels in Fountainhas) for a few days to experience the laid back Goan life.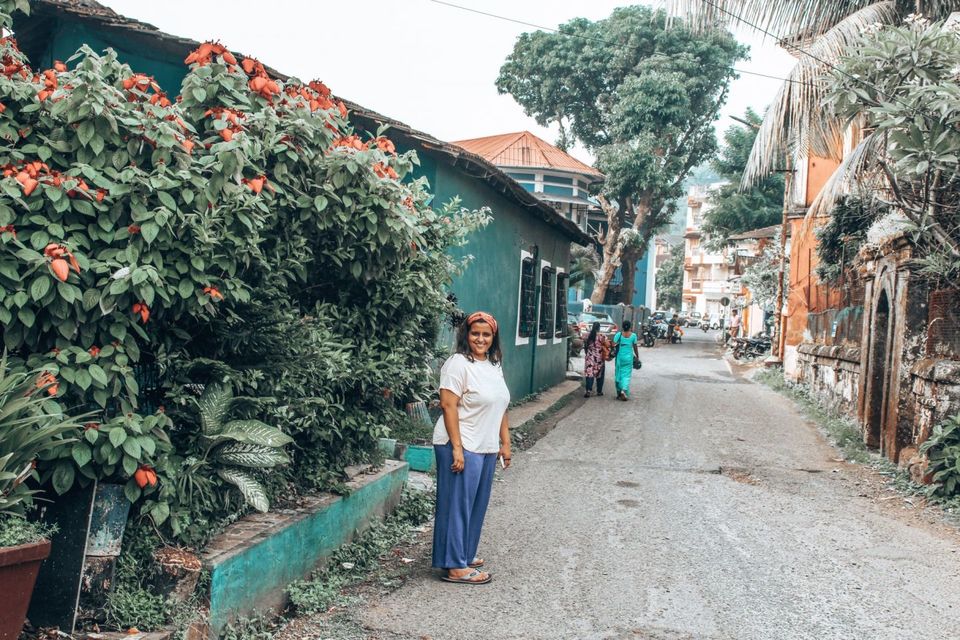 Hanging out in Paddy Fields: As you drive through the winding roads of Goa, through the various paddy fields, stop by at one of the paddy fields to interact with the locals and hangout for a few hours in the afternoon. We loved the quiet laid back afternoon.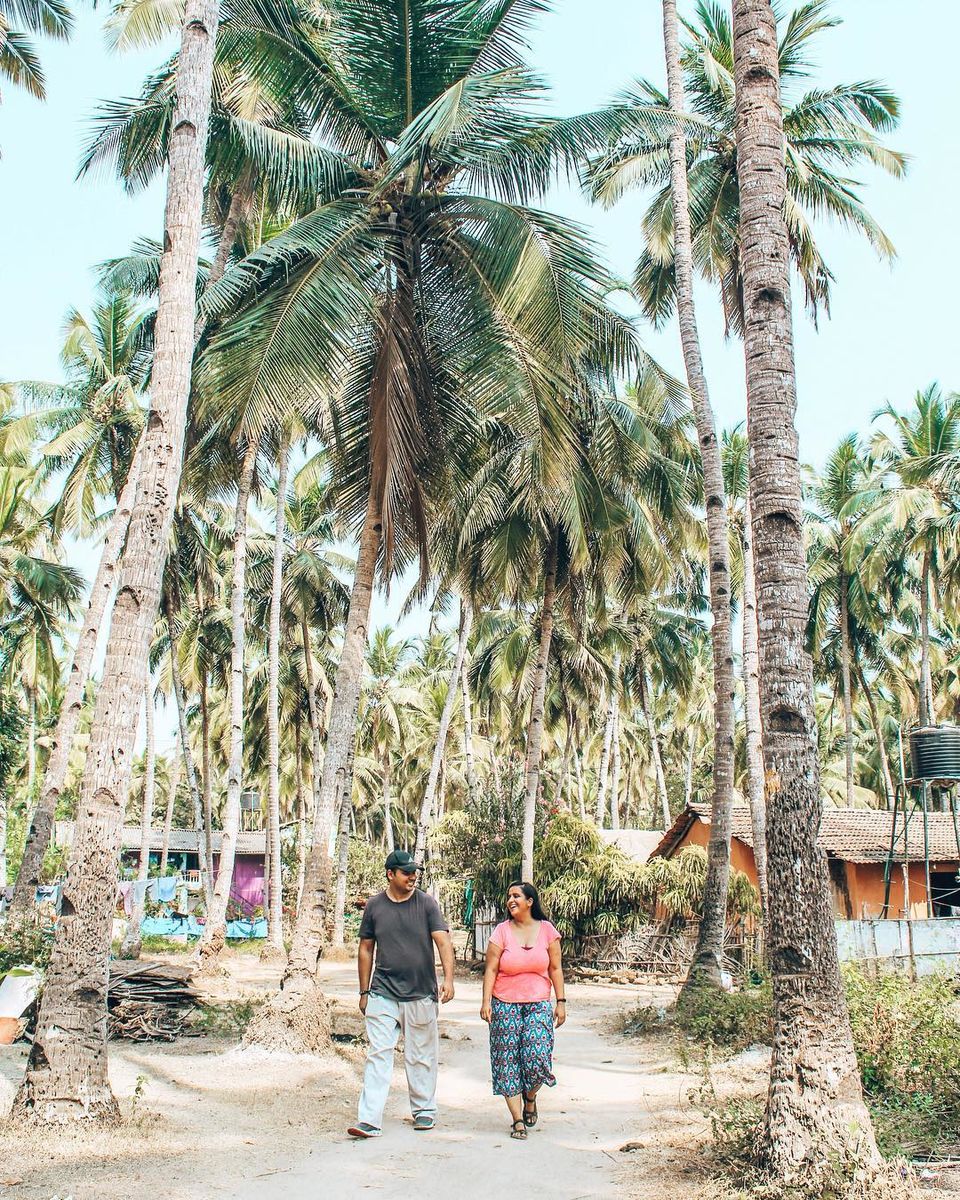 Exploring Goan Villages: Goan villages are where the heart of Goa is. of course there are beaches and all but if you really want to get a glimpse of real Goa, explore the villages. Village Aldona was our favourite and it was honestly really pretty. We were so glad that we went to Goa in October when it was still a little too hot to lay on the beach all day and we decided to explore the village instead. We might even do an entire post on Village Aldona because it was the best experience we had in Goa. Aldona is this sleepy beautiful village in Goa where there are a number of oldie Portuguese homes. You could even stay at one of these places (homesteads) for a more authentic experience.
Checkout one of the Goan Islands: Yes, there are a number of islands in Goa, the most heard of is Divar island, which is now relatively known for its migratory birds and is a must visit for all the bird-lovers. Apart from the birds, you could take your scooty on the ferry and just drive around the island and explore and you should take your own vehicle because you won't find a lot of means to travel once you are off the ferry.
A boat ride in the Backwaters: Yes, you read that right. You could go for a boat ride in the backwaters in Goa. And it is because it is so unheard of that makes it that much more beautiful. There is no commercialisation and there are no houseboats like Kerala Backwaters, it is just beautiful untouched nature and you'd be glad you decided to explore the offbeat Goa.
Arvalem Falls: Most of the people who come to Goa, go to Dudhsagar falls and these harvelem falls are thus relatively untouched and you will not find a flock of tourists here which makes it a perfect place to visit on offbeat Goa. Go
Dolphin Spotting: Yes, again, you read that right. From palolem beach in south Goa, you could take one of the boats and go dolphin spotting. As you enter palolem beach you will find a number of people offering to take on a boat ride to honeymoon beach or the butterfly beach, you could either ask them to take you dolphin spotting or go to a nearby village and ask the fishermen to take you along and they'd be happy to.
Have you been to Goa? What are some of your favourite places? Let us know in the comments below!
Till next time!
Happy travels! <3
Arvalem falls goa, backwaters goa, fountains goa, goa, goa offbeat, offbeat places to visit in goa, offbeat things to do in goa, old goa, old gos