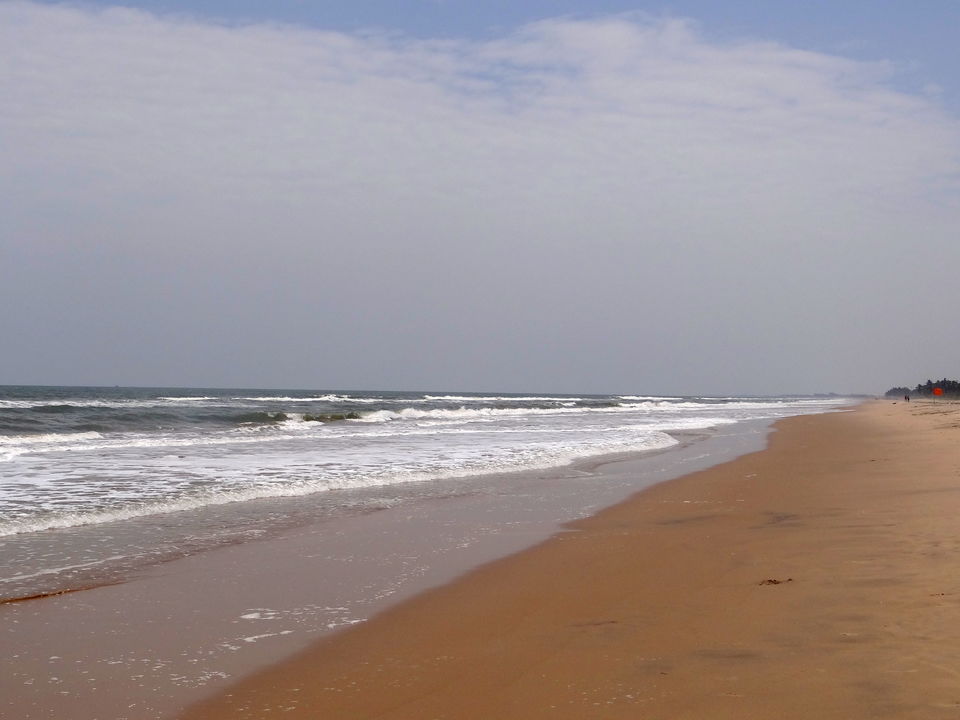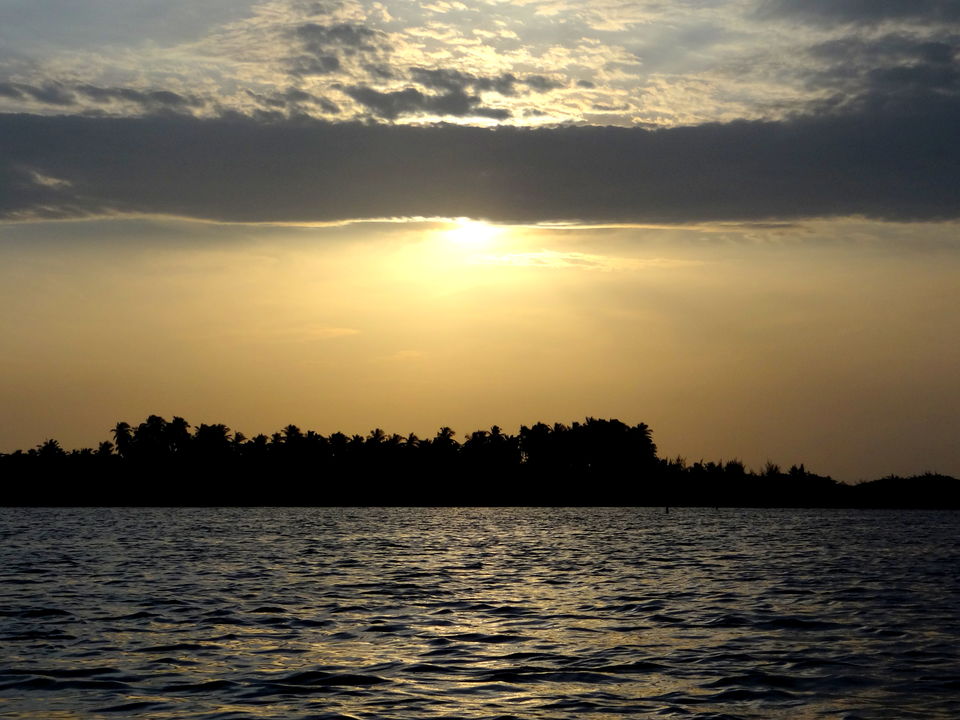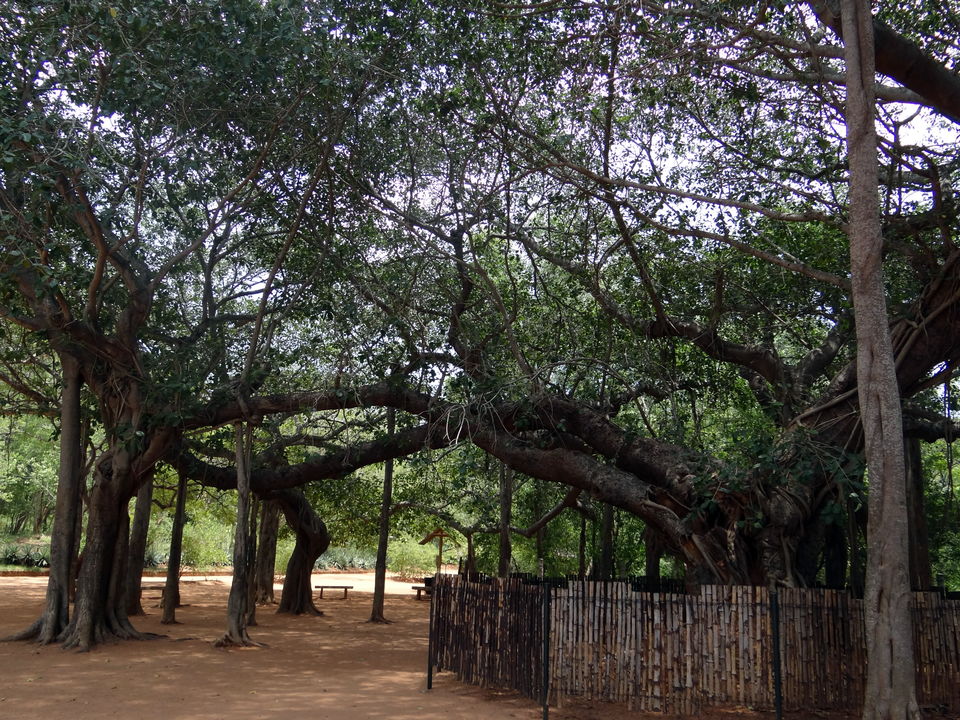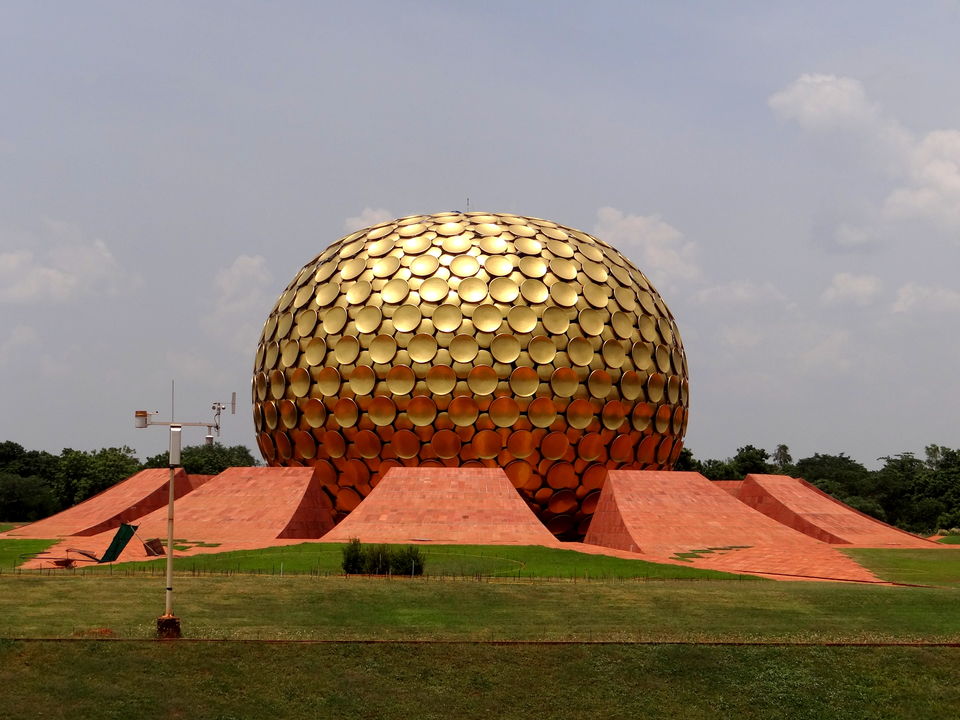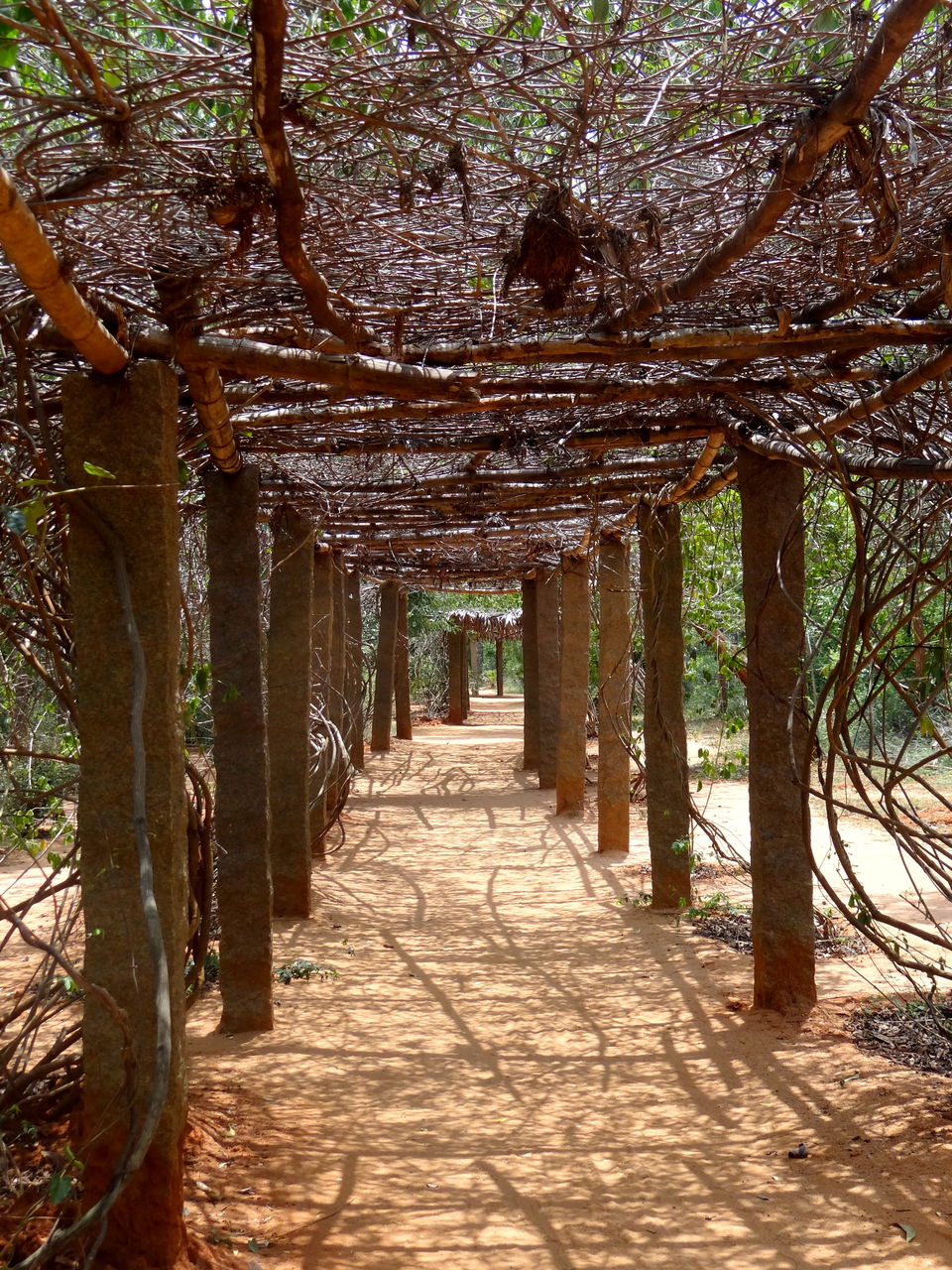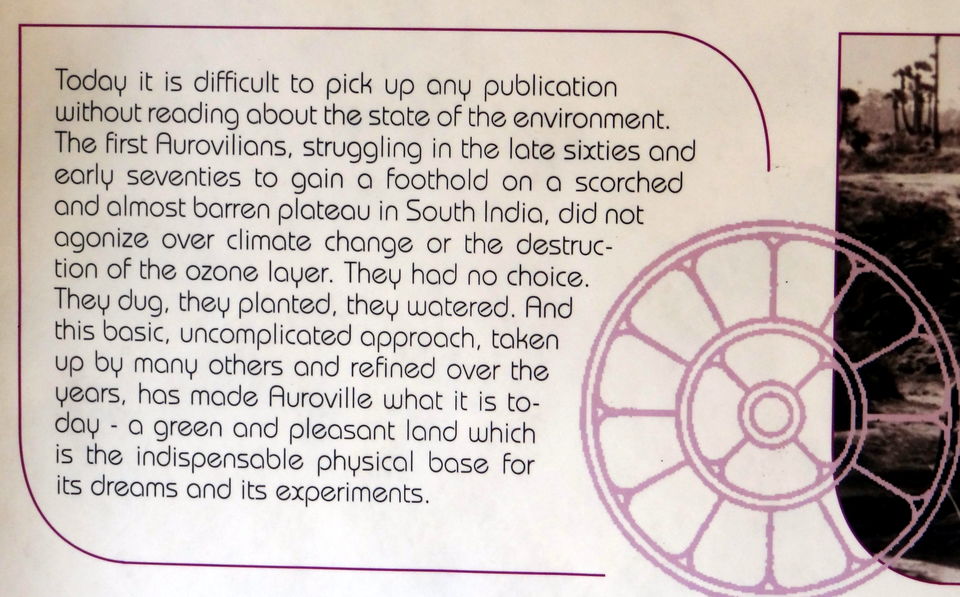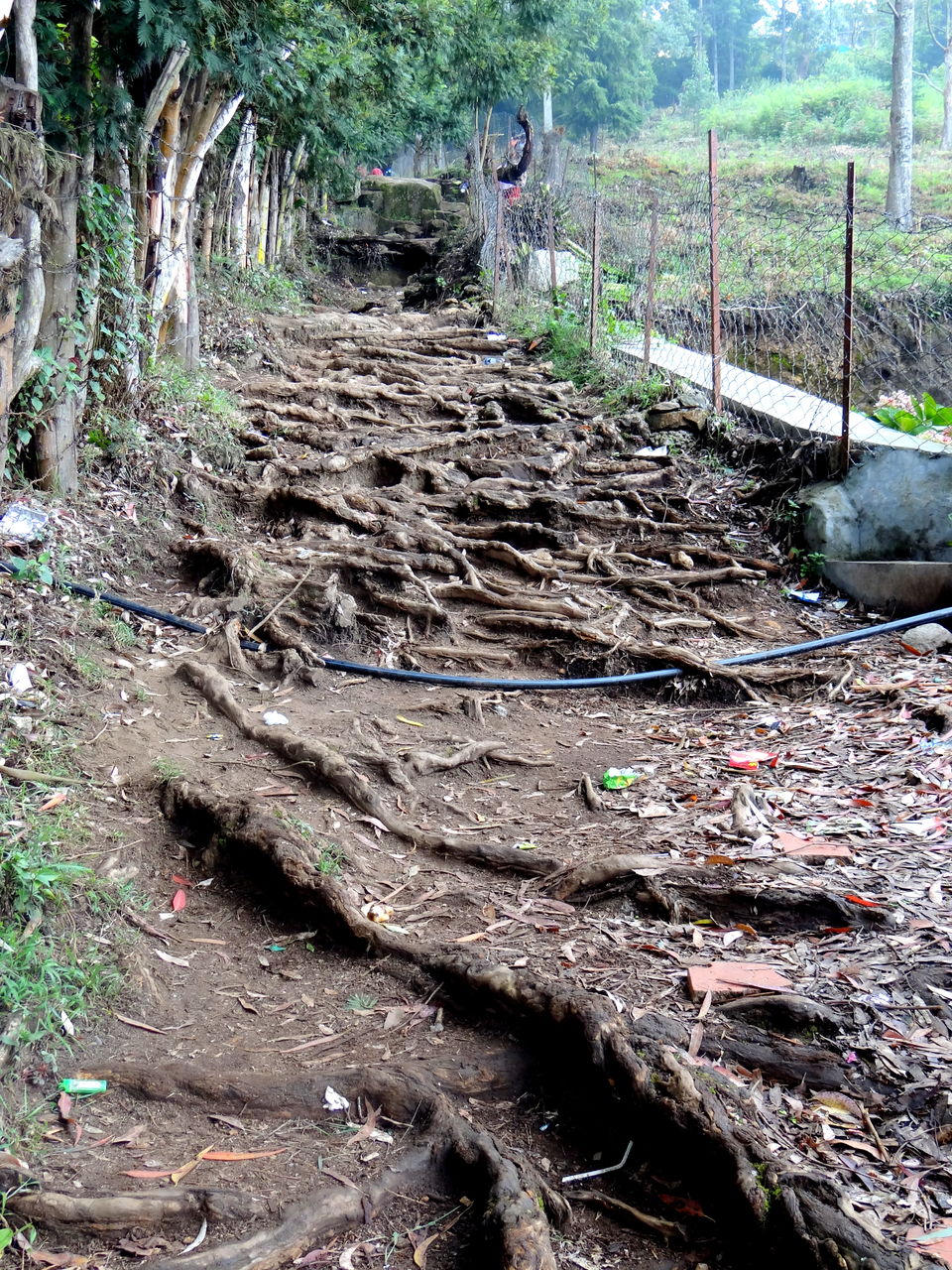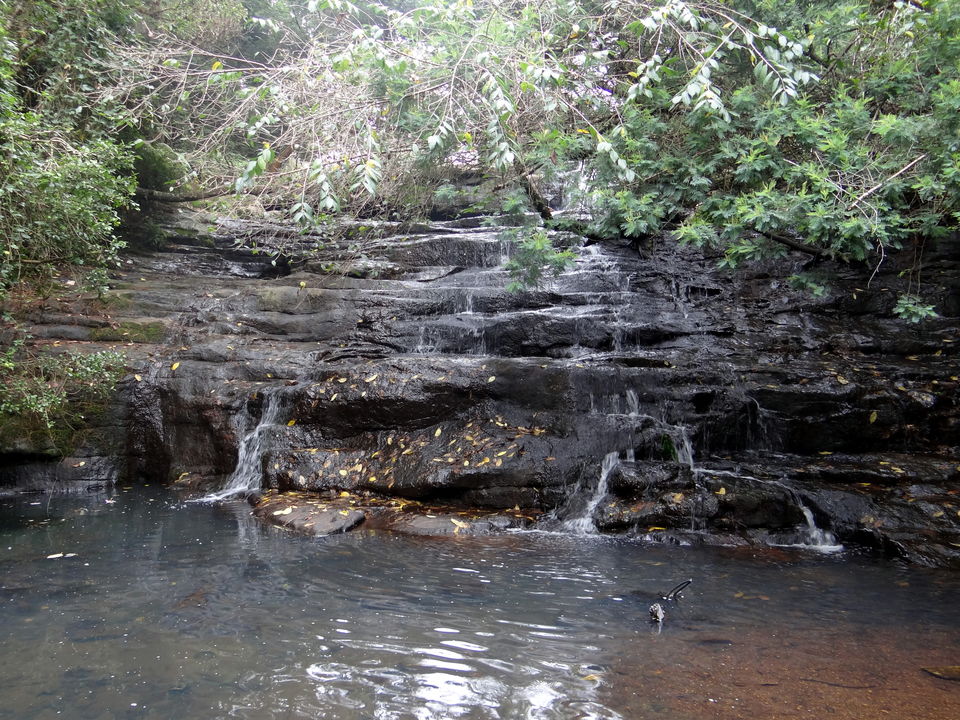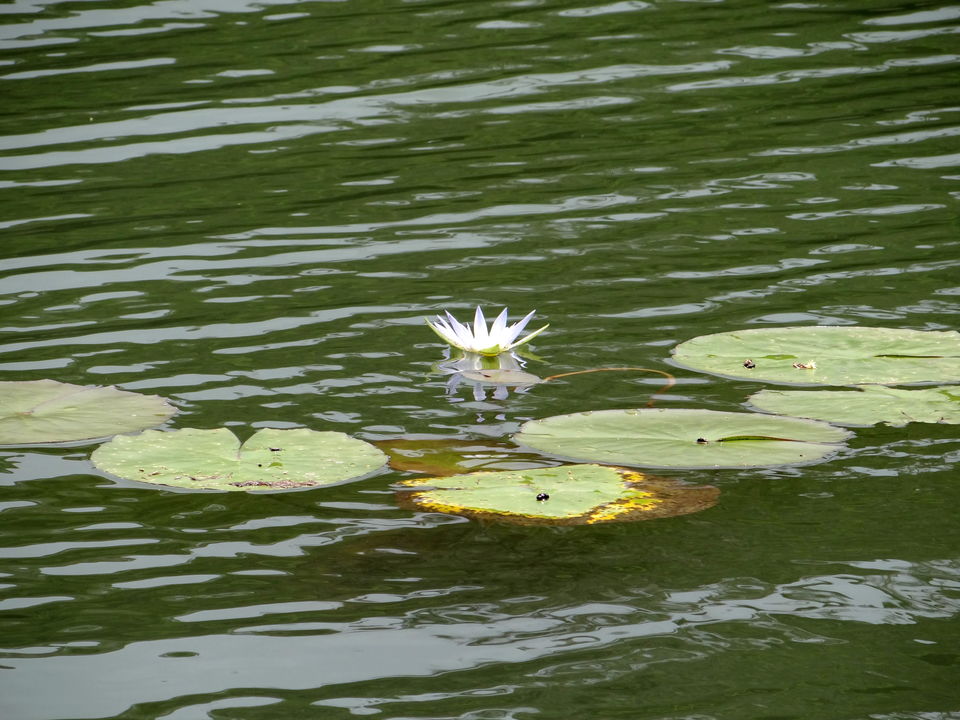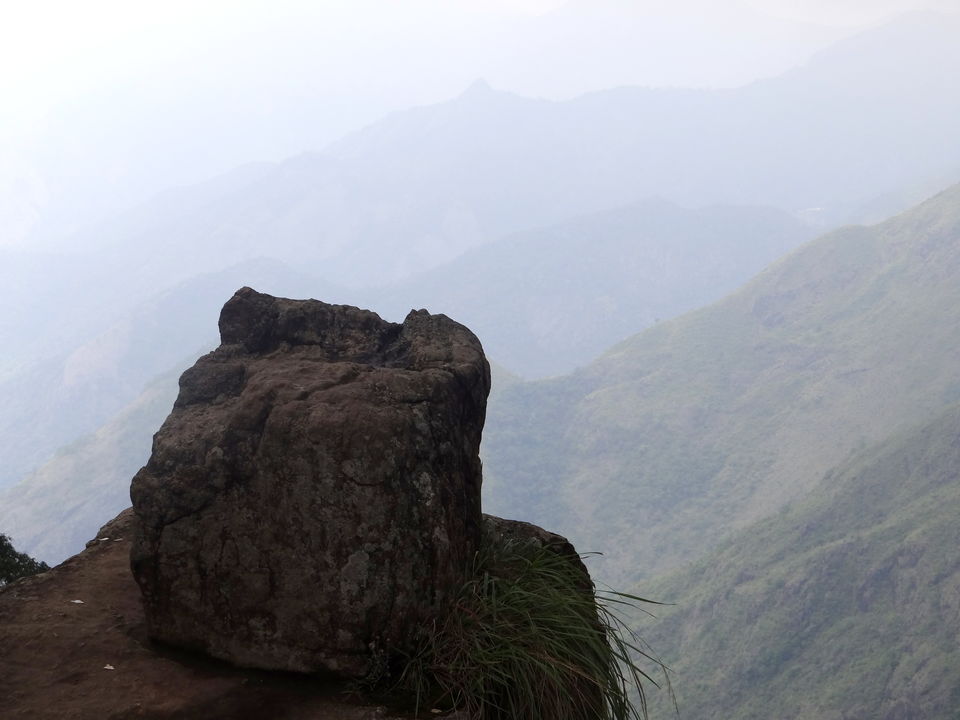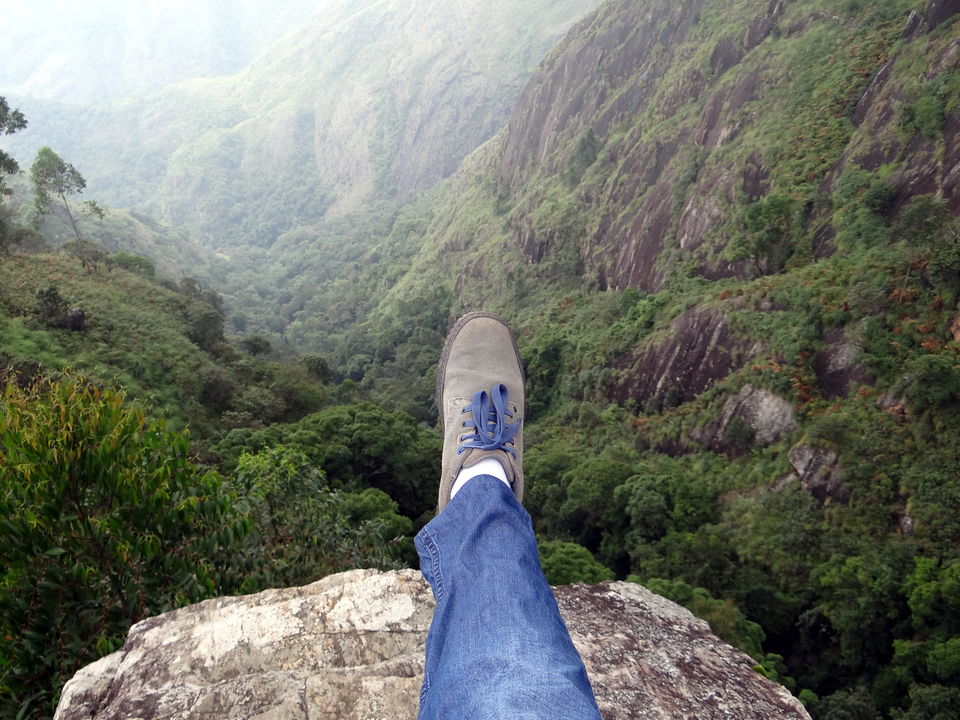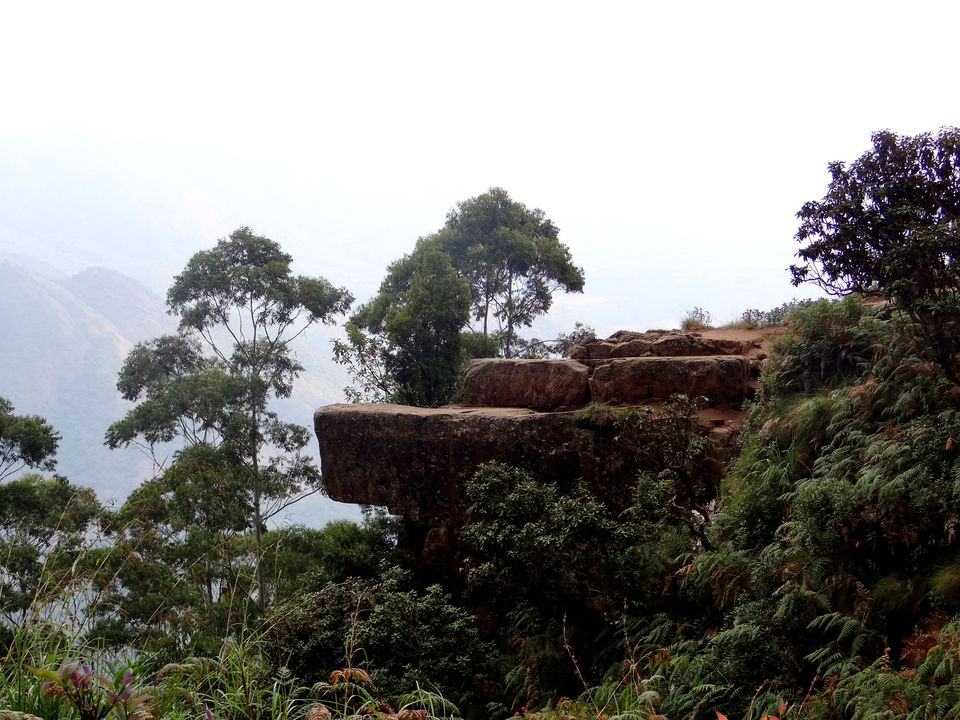 To begin with, I'd like to say that I am writing this blog from a cafe at Arambol beach, Goa. It's a wonderful evening, sun is setting at the horizon, sea waves are going high, you can see the flickering lights of ships; what else do you need as an inspiration for writing.

Why to choose this trip:
Reason for me to post this trip is because it was a perfect balance of two opposite feeling a traveler can experience; sun and sand, mountains and clouds. You can sit on the beach one day and trekking around Kodaikanal the next day. You can be meditating in Aurobindo ashram one day and can have an adrenaline rush sitting at Echo rock, the next day.

Lets talk about the trip:
I visited Pondicherry-Kodaikanal-Ooty-Mysore in September, 2015. With few days in hand and Auroville as primary destination (had been in my list for quite sometime), I started this trip from Bangalore and completed a circle in 6 days. My initial plans were to travel Mahabalipuram, then Chennai from Pondicherry and meet friends there, but with few spontaneous changes I moved towards Kodaikanal and it turned out to be a satisfactory but comparatively an expensive trip.

Similar to my other posts, the purpose of this one too is to be informational, to help plan your travel and not miss on anything that you might regret later.
Pondicherry:
As most of us know, Pondicherry (now called as Puducherry) is an Indian Union Territory located at a distance of around 100 kms from Chennai. It's famous for it's French architecture, serene beaches and also a spiritual hub. Since, it's a tropical place, best time to travel is from October to February, else it gets really hot there.
Pondicherry has it's own airport. If you are already living down south, you can take a bus or a train from mostly all big cities like Hyderabad, Bangalore, Chennai etc. To travel around, you can hire a bike or a scooter or can ride in auto rickshaws.
Paradise beach:
Paradise beach is one of the most serene beached I've visited. You can sit there all day, swim in the sea, enjoy the breeze with alcohol in your veins (sorry teetotalers) and talk endlessly with your buddies. Don't talk about work, I am warning you! To reach there, you have a take a ferry and ride on Chunnambar backwaters. There aren't much options to eat like Goa, just two shacks and you cannot stay after sunset.
Goubert Avenue:
Goubert avenue is the street facing the sea, which is open for pedestrians only 7 PM onwards. After your visit at Paradise beach, you can have your dinner in white town and walk around Goubert Avenue. There are lots of cafes nearby, can use zomato to look for a restaurant that suits you best.
Sri Aurobindo ashram:
Sri Aurobindo ashram is located right at the heart of white town. In 1926, with the help of his spiritual collaborator Mirra Alfassa he founded this ashram in 1926. The ashram opens at around 8 or 9 AM, closes for two hours in noon from 12 to 2 PM and then remains open until evening. The ashram is small, has a library and Sri Aurobindo's samdhi, where you can sit and meditate in the open. Cellphones should be turned-off and footwear are not allowed inside, there's a counter outside to keep them.
Auroville:
Been on my list for quite sometime now, this turned out to be my favorite place. Once I was talking to a lady from the US over phone (work call) and she asked me whether I'd been to Auroville. Being living in the north and never been to south, I never had heard about it. That's when she explained the beauty behind Auroville, which now you're gonna read.
Auroville is an "international village" (yes, you heard that right), where people from around 45 countries live and do community service. Few decades ago, this whole area was barren, when 'The Mother' conceptualized this village with the motto, "Auroville is meant to be a universal town where men and women of all countries are able to live in peace and progressive harmony, above all creeds, all politics and all nationalities. The purpose of Auroville is to realize human unity."
In the middle of town is the Maitrimandir, which was conceived as "a symbol of the Divine's answer to man's aspiration for perfection". It's an architecture in itself and it took around 3 decades to finish the temple. Like Bahai, anyone from any religion can go and meditate there, but you need to make advance booking go and meditate there. Minimum stay in Auroville is for 4 nights, but you can go visit and come back to Pondicherry in few hours, it's around 25 kms from there. Shopaholics will certainly get an ecstatic feeeling, because of spectacular boutiques available in the compound.
Manakula Vinayagar Temple:
It's a 17th century temple, dedicated to God Ganesha. According to mythology, Lord GANESHA is named in 16 types based on his various forms out which this god facing the east cost near Bay of Bengal it has been named as Bhuvaneshar Ganapathy, now called as Manakula Vinayagar.
Botanical garden:
Located in white town too, you can visit if you have ample time in hand.
Kodaikanal:
Kodiakanal, also know as the princess of hill stations is located in the western ghats. It's an overnight journey from Pondicherry, buses are available from other big cities too. Upon entering the city, you could clearly see that it's not comparatively, cuisines are mostly limited to what you find in small cities. Specialty of this place is homemade chocolates and natural oils extracted from trees around forests.
At first, I was little disappointed with the place but my perspective changed when I went for tours around, which is the high point of the Kodikanal. There are several tour operators that operate tours around but the best way to travel is by hiring a personal taxi and take your own time to travel.
There are 5 tours that you can do around Kodaikanal. I didn't do all because some didn't interest me, hence I am just going to mention the places, for you to plan your trip accordingly.
Tour 1- Trekking:
This per me is the best tour around. You get the best view at the Nilgris, can trek a little to pump your lungs, visit Vattakanal and have scrumptious Israeli food after feeling famished from trekking.
500 years old tree ~ Vattakanal Falls ~ Dolphin Nose ~ Mountain Beauty ~ Lion Cave ~ Echo rock.
Echo rock turned out to be my favorite. If you're not terrified of heights just sit here and meditate or enjoy the view. You can plan your stay too in Vattakanal
Tour 2- Forest Wild Ways tour:
Silent valley tour ~ Fire Tower ~ Berijam lake view ~ Caps fly valley ~ Berijam lake
This tour requires a permission from forest department, so book it a day before.
Tour 3- Forest film chakkar tour:
Observatory pine forest (shooting point) ~ Gudar falls (Neptune pool) ~ Poombarai village view ~ Sheep farm ~ Lake view ~ Mannavanur lake.
Tour 4- Valley tour:
Coaker's walk ~ Upper lake view ~ Pambar Falls ~ Green valley view ~ Golf course ~ Pillar rocks ~ Devils kitchen (Guna cave) ~ Pine forest (Cine shooting place) ~ Shanti valley view ~ Moier Point.
Tour 5- City tour:
Jain temple ~ Kurinji Andavar temple ~ Chettiar park ~ Kodai city view ~ Bryant park ~ Kodai lake.
Afterword:
You can complete this trip whole trip in 4-6 days depending on how you travel. For solo travelers, it might not turn out to be a perfect trip because there's a lot of free time in-hand, next-to-none solo travelers and you won't find cafes which provide free WiFi services. But, it's anyday better than a mundane office life and you gotta strikeout places from your list too.
Then I went to Ooty and Mysore, which turned out to be a big disappointment, so left there after spending few hours.
And it started raining here! A mellifluous feeling.