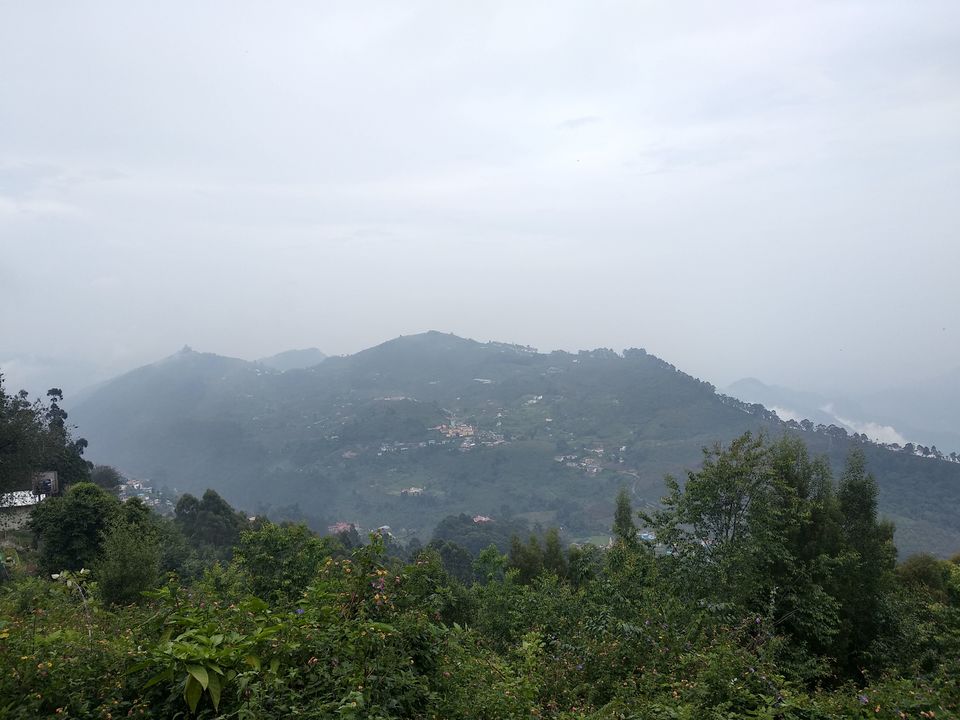 Whenever we think of the state Tamil Nadu the first few things that comes to our mind are Temples expressing artistic and architectural brilliance, beautiful sea-beaches, a state of idli, dosa,sambar,vada and that of the Thalaiva-Rajnikanth. But someone who have focused on middle school Indian geography and have not forgotten just after writing the exams (unlike me) would know that it is the only state in Southern India sharing two mountain ranges both Eastern Ghats and Western Ghats. An eastward extension of the later is known as the Palani Hills on the upper side of which sits the "Princess of Hill Stations"- Kodaikanal. Yes, a state which is largely believed to have a dry weather and where a cooler is a must till the end of October also have in it a part where you have to use a blanket from the mid of September!
In order to reach Kodaikanal, there are bus services available from major South Indian cities. Else you can reach to Kodaikanal Road railway station or Dindigul and from there Tamil Nadu state buses are available to Kodaikanal. The Bus fare is around 80-90 rupees. But if you want a comfortable journey and enjoy the view on the way then pre-booking a cab can also be an option (just google the cab services) which costs around Rs 1600-2500 depending on the type of vehicle chosen and the pickup location. On the way stop at Silver Charade waterfalls.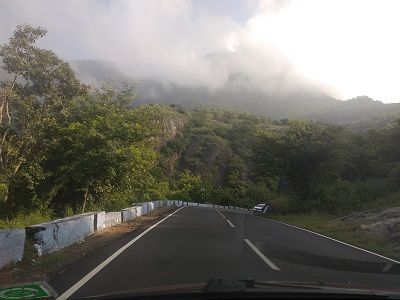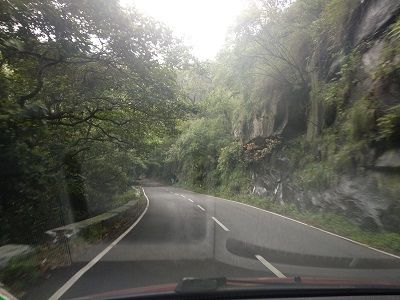 Day 1:- 19th October, 2018 Reached Kodaikanal around 9 : 30 am. Since it was almost a 17 hours long journey for us to reach Kodaikanal from Hyderabad we opted to keep it light for the day. It was decided that we shall do the Forest Tour and the Sightseeing Tour on the first day. We did a pre-booking for a private cab (again you can google search), the fare of which again depends on the type of vehicle and season time. For the Forest Tour, a permission is required which will be managed by your travel agent and there is an entry fee of Rs 200. The actual forest journey starts from Moir Point and ends at the beautiful Berijam Lake. On the way there are sites such as View Point, Silent Valley and Cap Return Valley. The journey will give you no less experience than the best hill stations of the north.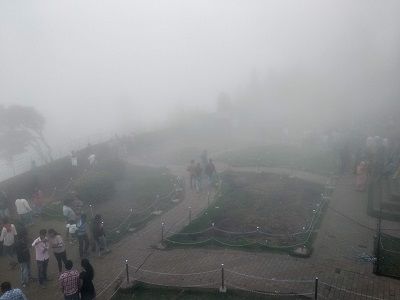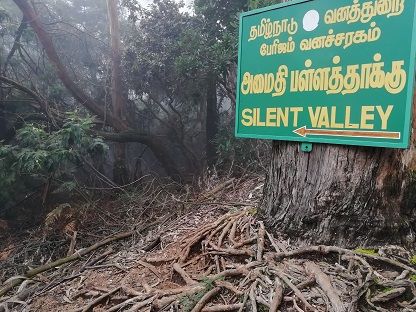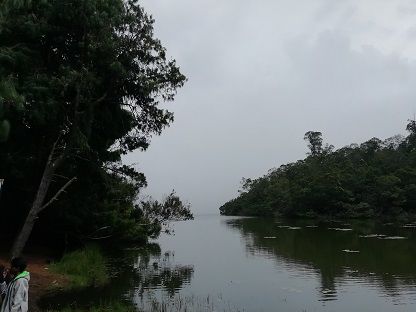 If you have contacts with the forest department of Tamil Nadu you might be able to go beyond Berijam Lake as a Forest safari but for normal tourist this is the end point of Forest Tour. The entire Forest Tour will ensure at least one thing-Peace of your Mind. If you ever visit here relax your shoulders and feel the fog pass through you, the sudden chilly wind to give you a shiver, smell in the air the sweet-herbal fragrance of the flora and enjoy the gorgeous nature to your eye's content!
The second half of day one was that of local sight seeing. Some sightseeing points are the Pine Forest, Guna Caves, Pillar Rocks, Coaker's Walk, Bryant Park, Pamber Falls etc. There are entry fees to some of these places in the range of Rs 15-30.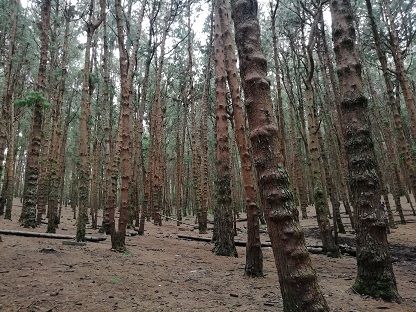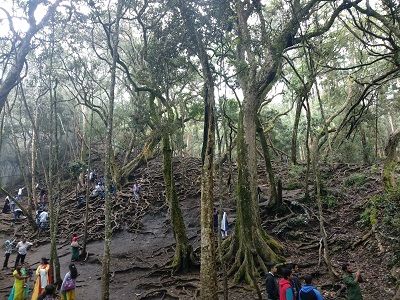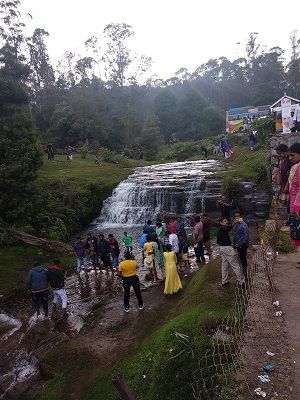 Caution:- Most of the sightseeing points are quite crowded and don't appear to be what you might find while google search. If you want you can easily avoid seeing them as you won't miss much.
Foggy weather might give a you a very special feeling but the only disadvantage is that it screens views.
If you are travelling with family then Coaker's walk and Bryant Park is the best place to spend the evening. There are markets around which would suffice if you want to take back souvenir from Kodaikanal (bargaining is advised. If you are at Tibetan shops they have fixed price boards but let the Lady of the family to bargain and you might just get lucky).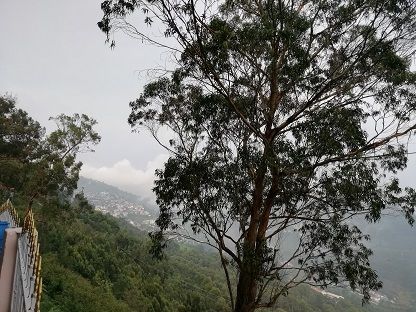 Kodaikanal is known for its hand made chocolates, fruit juices and herbal products. There are shops of these spread all around Kodaikanal. The variety is almost same everywhere but price differs from shops to shops. So my suggestion would be to keep patience, don't fall under the pressure of your travel guide/driver and see where you get the best deal and quality.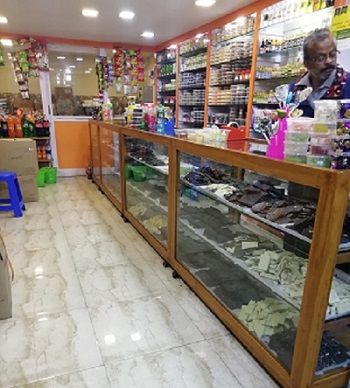 Day 2:- 20th October,2019
This day was entirely spent on Vattakanal, a place merely 45 minutes away from Kodaikanal. There is an entry fee to this place around Rs 200. An early start to Vattakanal is advised as the crowd and traffic would be less. There are majorly two stops in Vattakanal.
1) Vattakanal Waterfalls :- 3 places to visit 2)Hill Trekking:- 3 places to visit
At the first stop there are two waterfalls and a Lion's cave to visit. The main attraction of this place besides natural beauty is that you have to cross waterfalls, walk through forest, climb down a waterfall to reach one spot after the other. At times while walking through the forest you might get a feeling to return back seeing the narrow roads and trees blocking the ways (you might have to jump over or sneak beneath) but keep the thrill alive in your and keep moving forward untill you reach Lion's cave. If you are with children or with elderly people then it is advised not to do this trek. The way remains quite wet and mushy so take good care and it will quite be an adventure for you.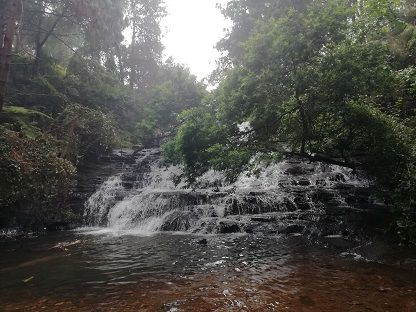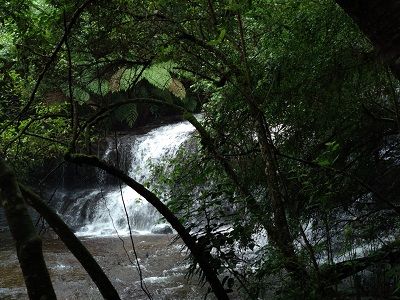 The second destination is a hill trek to cover three places. The first is a viewpoint, second- Dolphin's nose and the third is Echo Rocks. The entire trek is almost 6kms up and downhill but what makes it a bit difficult is the uneven surfaces which is also an attraction. If you can take it into your stride then this trek would add to one of the best experiences of your life time. You will find refreshment points all along the trek so you can stop at any point to catch your breath. Again foggy and sunny days have their advantages and disadvantages. In our case we experienced sunny, foggy and rainy all at once. This trek for elderly people will be very difficult and for everybody--watch your steps!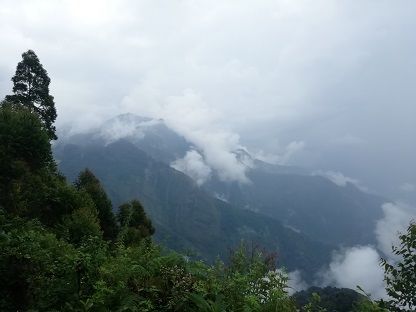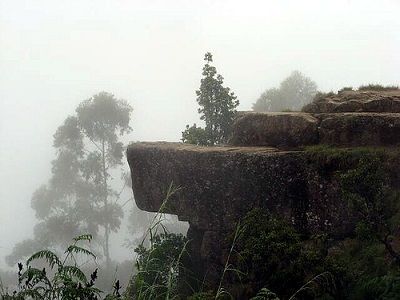 People move over to the edge of Dolphin's Nose. You might too at your own risk but when you look down beware of the "Call of Void".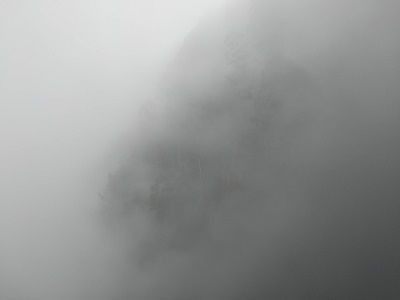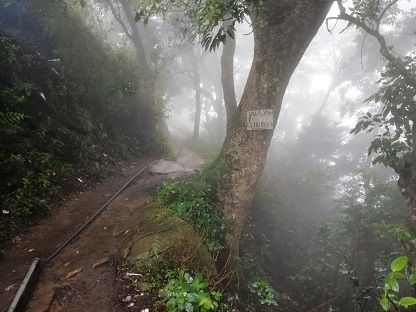 The beauty, thrill, magnanimity of this trek cannot be written down. You have to visit the place make connection with the nature, unfold her enigma and feel the bliss. Yes sometimes some of your fellow tourist might cause interruption to this meditative trek of yours but I humbly request you to not be one of them. For an half day you can keep your smokes and speakers away!
Day 3:- 21st October, 2019
We kept this day to roam about the city of Kodaikanal. Since most of the places are covered you can walk down to the Kodaikanal lake avail the boating facility for an entire hour or half. There are options for paddle boats and row boats. Paddle boats for 4 is Rs 180 for half an hour. And row boats is Rs 350 for half an hour where you shall be provided with a rower(advised for family). After boating you can borrow cycles which are available nearby and have a pleasant ride around the entire Kodaikanal Lake. A fact about this lake is, it is at the center of Kodaikanal and is a man made lake!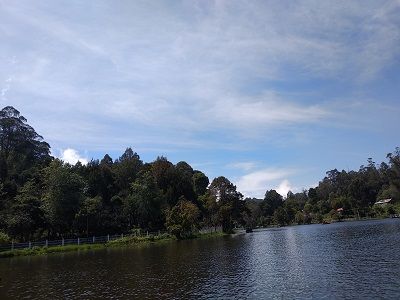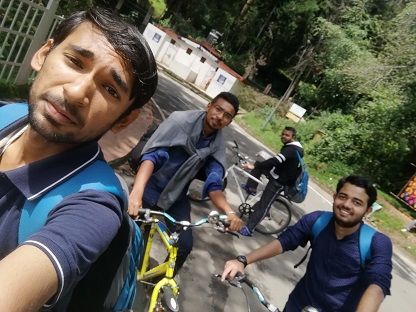 The bus service for Dindigul starts around 10am from Kodaikanal Bus Stop has a service after every 30min. So after refreshing boating and cycling you can start your journey back.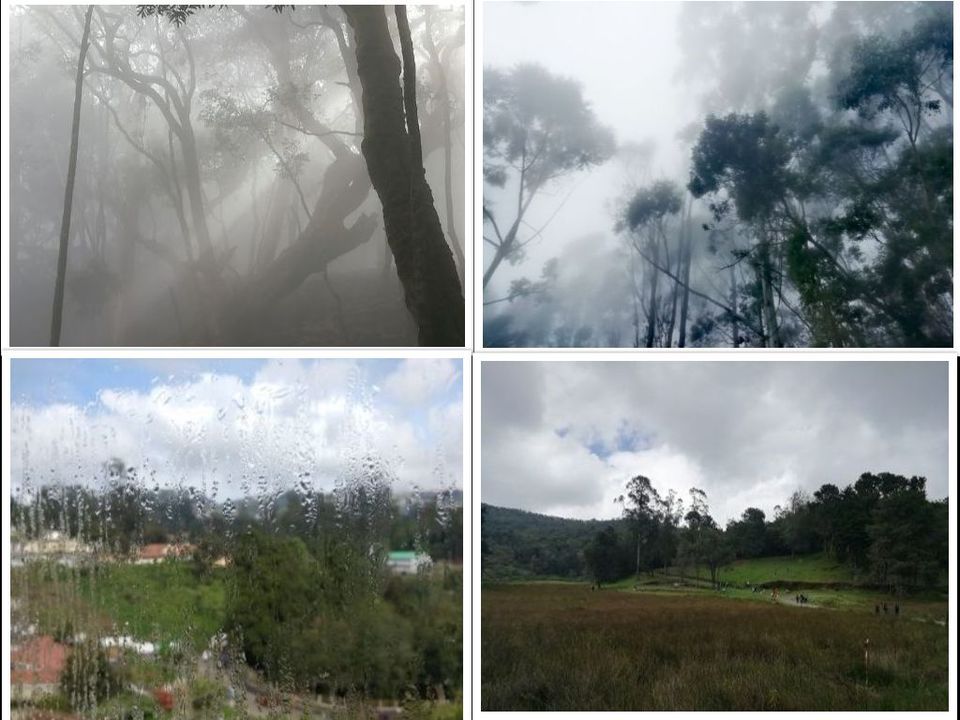 My suggestion would be to visit Kodaikanal during the month of October when the winter is bearable, you will get to experience all kinds of weather and the prices of hotels and cabs are also not hiked.
In conclusion I would again mention that the beauty of this place cannot be fathom by reading articles however well decorated and articulated it might be. You can feel only when you visit. In addition to this I would like to highlight that certain "Indian" so called tourist do take great effort in making the place a trash by littering with plastic bottles, packets, smoking. Please avoid using them and take care of the place because when you will return to the same mundane life of yours then you will understand what this place has given you back!
Frequent searches leading to this page:-
honeymoon packages in South India with prices, South India hill station tour, honeymoon packages South India, honeymoon packages Karnataka, south Karnataka tourist packages, family holiday in South India