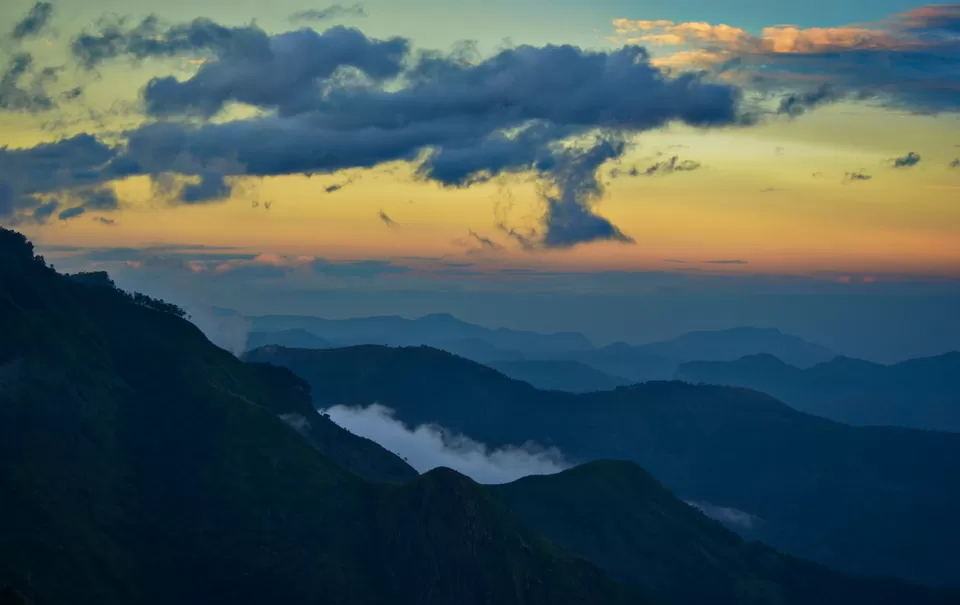 Perched amidst the misty Palani hills, is a beautiful locality known as Vattakanal. If you are a travel freak looking forward to spending a weekend in the tranquility of verdant hills, Vattakanal is the ideal place for you.
Let's find out more about this serene destination situated in the diverse state of Tamil Nadu.
How to reach?
Vattakanal is located at a distance of 7 kms by road from Kodaikanal, the nearest town. You can also walk to Vattakanal on foot from Kodaikanal, as it is a shorter route of about 3-4 kms. Kodaikanal is connected with the major cities Bengaluru, Coimbatore and Madurai by bus.
The nearest airport is at Madurai at about 140 kms. Other airports close to Vattakanal are at Coimbatore (190 kms) and Trichy (205 kms).
The nearest rail-head are at Palani (72 kms) and Teni (90 kms).
Vibe Check
Vattakanal is ideal for small group of friends and adventurous young couples who like to explore less-touristy places with a bohemian or hipster vibe. It is an ideal solo destination as well.
Read about Ajay's experience of Vattakanal, here.
What to see?
Vattakanal is blessed with natural beauty, so whichever direction you venture into, you will find yourself amidst serene, soothing beauty. However, these are some notable points which are popular among the travelers:
Dolphin's Nose is a place that is not meant for the faint-hearted. The trek to this spot is arduous and is about an hour of descent. However, it has its moments as well; the numerous viewpoints and the pine trees hovering high above your head make this trek a pleasant affair. Read more here.
If the Himalayas look young and restless, the peninsular mountains of south India look like old souls who are peacefully resting. The peace and tranquility of these mountains is contagious. Read more here.
3. Echo Point
As the name suggests, you can hear your echo very clearly from this point. It's a circular rock that is perched on the edge of the cliff and is as scary to climb onto as the Dolphin's Nose. However, the views from here are absolutely worth it, especially during the sunset period. Read more here.
This is not one waterfall but a total of five waterfalls spread across a long distance. That makes it a great place to trek as well. You can walk right next to the stream of water that flows from the first waterfall until the very last one. This easy trek can be completed in about an hour and the walk is fairly pleasant throughout the year as the complete area is canopied. The best part about the entire trek is the sound of water trickling right next to you! Read more here.
5. Berijam Lake
This little gem is situated among dense forest and is India's 1st micro watershed management project. It's located between the Kodai and Munnar Valleys and at one point was located along a trail connecting the east and west coasts of India, but which is now not in use. You have to get to the pillar rocks forest gate (about 10 KMs from Vattakanal) by 8.30 am when permits are issued at Rs. 200 per car for 25 cars only. It's a 13 KM drive down from the forest gate to the lake and you will see some of the most stunning forest Vistas along the way. Read more here.
Where to stay?
Edwin's Guesthouse: 09942467612
For budget stays, Edwin Guest House is a good option offering cottages under Rs 1000.
The Kodai Haven: 09629278674
The Kodai Heaven is an upscale stay in Vattakanal offering services that you would expect from a 3-star hotel.
With multiple cottages at offer, mid-way to Vattakanal, RC cottage is a good choice for economic stays (under Rs 1500).
Where to eat?
Altaf's cafe is synonymous with Vattakanal. Your trip is incomplete without a visit to this cafe known for its contemporary vegan as well as traditional Indian food options.
This rooftop café offers a nice view of the surroundings. You can munch on continental and Indian snacks here.
This restaurant offers Italian cuisine, and is popular among the travelers for its chill vibes.
Selva restaurant offers Indian snacks. Their pepper chicken is highly recommended by all travelers who also love the hospitality of the elderly couple who run the restaurant.
Vattakanal is also famous for it shrooms. Read more about it here.
Vattakanal is a perfect destination to relax and unwind by simply doing nothing except for taking mild hikes and forest showers. And if you're planning to explore more, here's a complete guide with the best places to explore in Kodai.
Share your experience of this serene spot in South India, here.
Ready to travel for free? Earn credits and redeem them on Tripoto's weekend getaways, hotel stays, Mindful Retreats, and vacation packages.