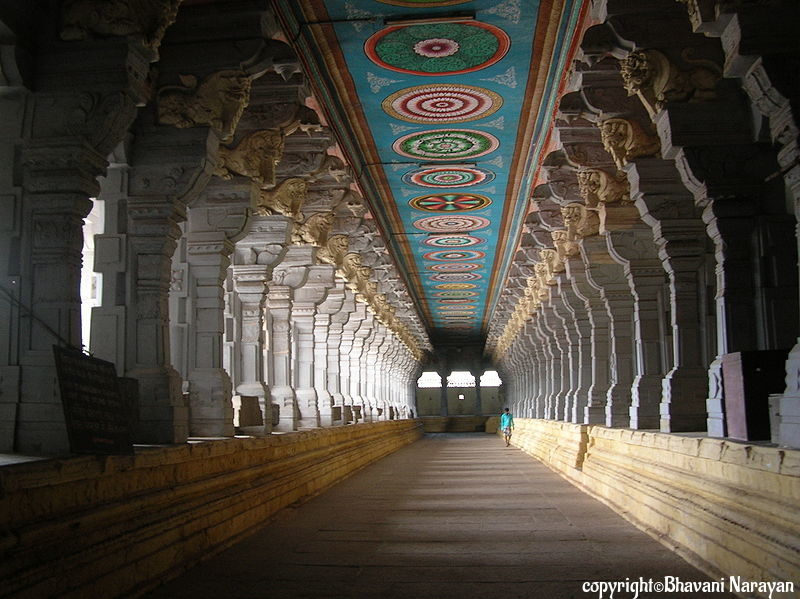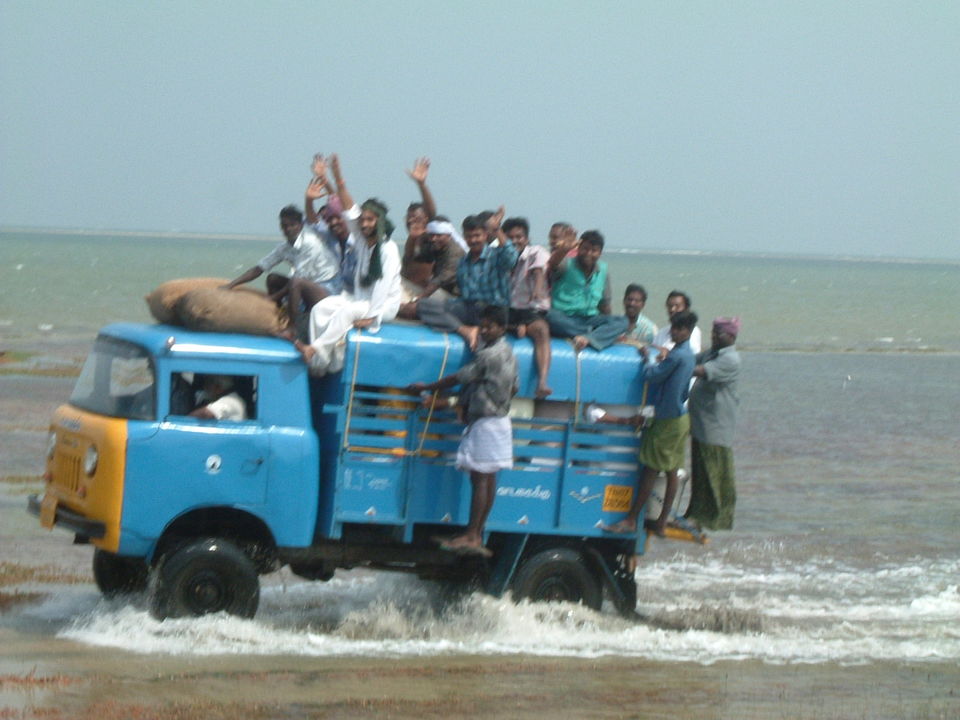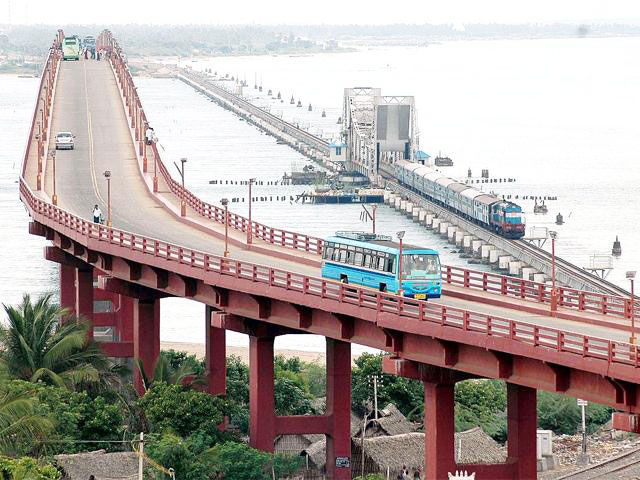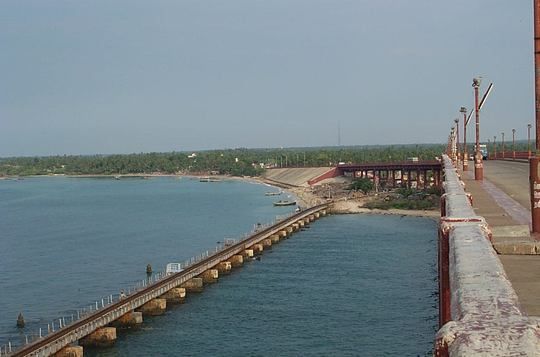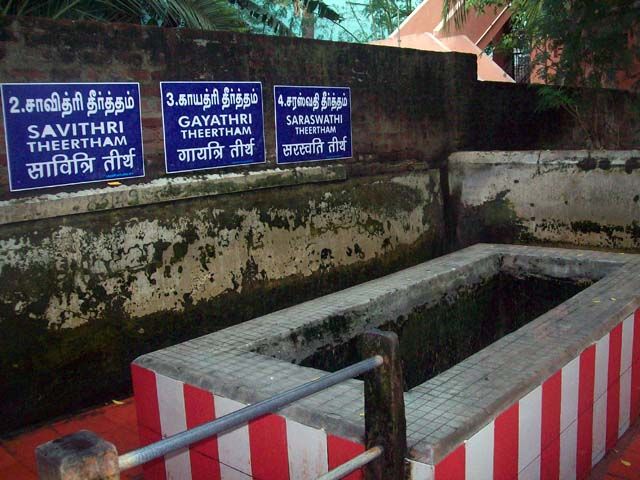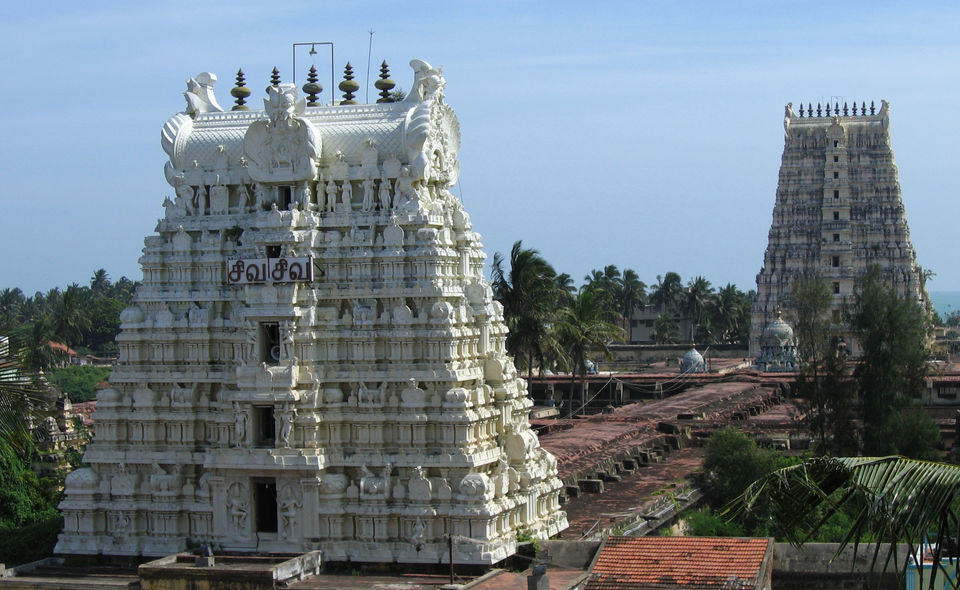 Ramanathaswamy Temple an historic landmark situated in the centre of the town, Rameshwaram & considered to be centre of Hindu Pilgrimage. It is located in Ramanathapuram District of Tamil Nadu.
Lord Rama worshipped Lord Shiva hence, he the name Rameshwaram has been famous for this temple & an Island. This temple is a confluence of Vaishnavism & Shaivism.
The corridor of this temple is sculpted in Nayak style similar to Madhurai Meenakshi Temple at a feet of 17 - 21 & height of 25 feet & considered as the 'highest corridor among all hindu temples in India'.
There are 12 Jyotirlinga Shrines in India they are:-
Mallikarjuna at Shrishailam in Andhra Pradesh
Mahakaleswar at Ujjain in Madhya Pradesh
Omkareshwar in Madhya Pradesh
Kedarnath in Uttrakhand,
Bhimashankar at Pune in Maharashtra
Viswanath at Varanasi in Uttar Pradesh
Tryambakeshwar at Nashik in Maharashtra
Vaidyanath Temple at Parli, Maharashtra
Aundha Nagnath at Aundha in Hingoli District in Maharashtra
Rameshwaram in Tamil Nadu
Grushneshwar at Ellora near Aurangabad, in Maharashtra.
Ramanatheswara Temple is one among the 12 Jyotirlinga Shrine's where Lord Shiva worshipped in the form of Jyotirlinga "The Pillar of Light".
Rameshwaram is the closest point to reach Srilanka as per the geographical evidence. The border between India – Srilanka is considered as the Rama Sethu Point which is a chain of Limestone Shoals between Rameshwaram & Munnar Island of the northwestern coast of Srilanka.
But the History says, Lord Rama build a bridge across the sea to Lanka to rescue his wife Sita from the demon king Ravana.
This special place is dedicated to Lord Shiva associated with Lord Rama & being workshop for fishery & tourism.
Rameswaram beach is completely free without waves - waves rise at height of 3 cm & the entire beach looks like a huge river.
To enter the Rameshwaram Temple one has to initially take a Bath with 22 Theerthams from the holy tanks at the temple premises before Darshanam. It generally takes an hour to complete the process.
Initial bath will start at a sea called Agni Theertham.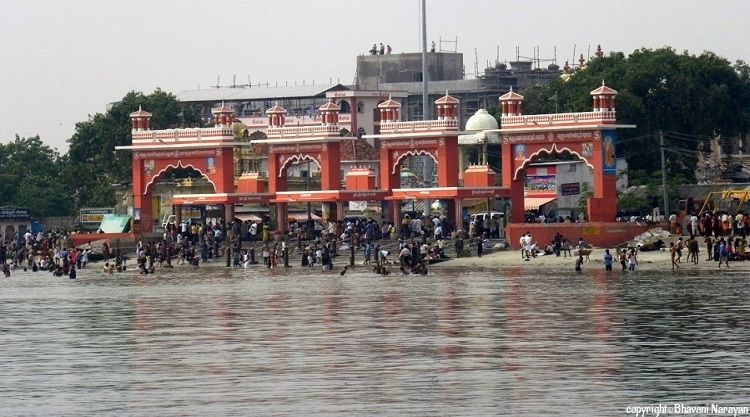 Once the bathing process is done one can be ready to visit the temple for Darshanam follwed by the lane rules.
As like as Kashi, it is one of the holiest places in India to Hindus, being a part of the Char Dham pilgrimages. People believe in visiting Rameshwaram to attend Moksha.
By,
Bhavani Ashwath Narayan
copyright(c)2015 All rights reserved