Peace is not the ultimate achievement to aquire, peace is the essential requirement to understand the beauty of life.
To break the regular routine from our everyday schedule, we decided to spend a weekend in a heritage hotel. We went to Dadhikar Fort. It was 180 km from Noida. We left home around 8:30 am in the morning. Unknown about the road but thanks to Google!
At first we crossed Delhi then Gurgaon. It was Friday so the traffic pressure continued along with us till Gurgaon.
The gate way of Rajasthan was so simple and polite, I felt love on this state. A half banner was blowing with the air, a thin frame of cage like structure was welcoming us. Suddenly I felt excited and over whelmed to explore the place. The road was clean. The divider of road has it's unique design.
The terrain was really amazing. The sky of autumn shows the peaceful ambiance. As it is September so sunny and a pleasant weather.
Completing the main road we traveled around six kilometer towards the fort. It was a muddy road.
We reached there around 2 pm. Sun was bright and the fort was looking amazing. When our vehicle reached in front of the gate a man wearing a khadi Panjabi asked us the name by which we have booked and opened the gate.
Suddenly I have started to take photos and remembered,"I am not going to post photos to the social media". Which helped me to enjoy that moment more intensively.
The fort was reconstructed. The restoration of ancient fort had been a labor of love. It was striped back to bare metals. It seems every part of it's structure had been examined in detail. This was as if a painstaking refurbishment of national treasure.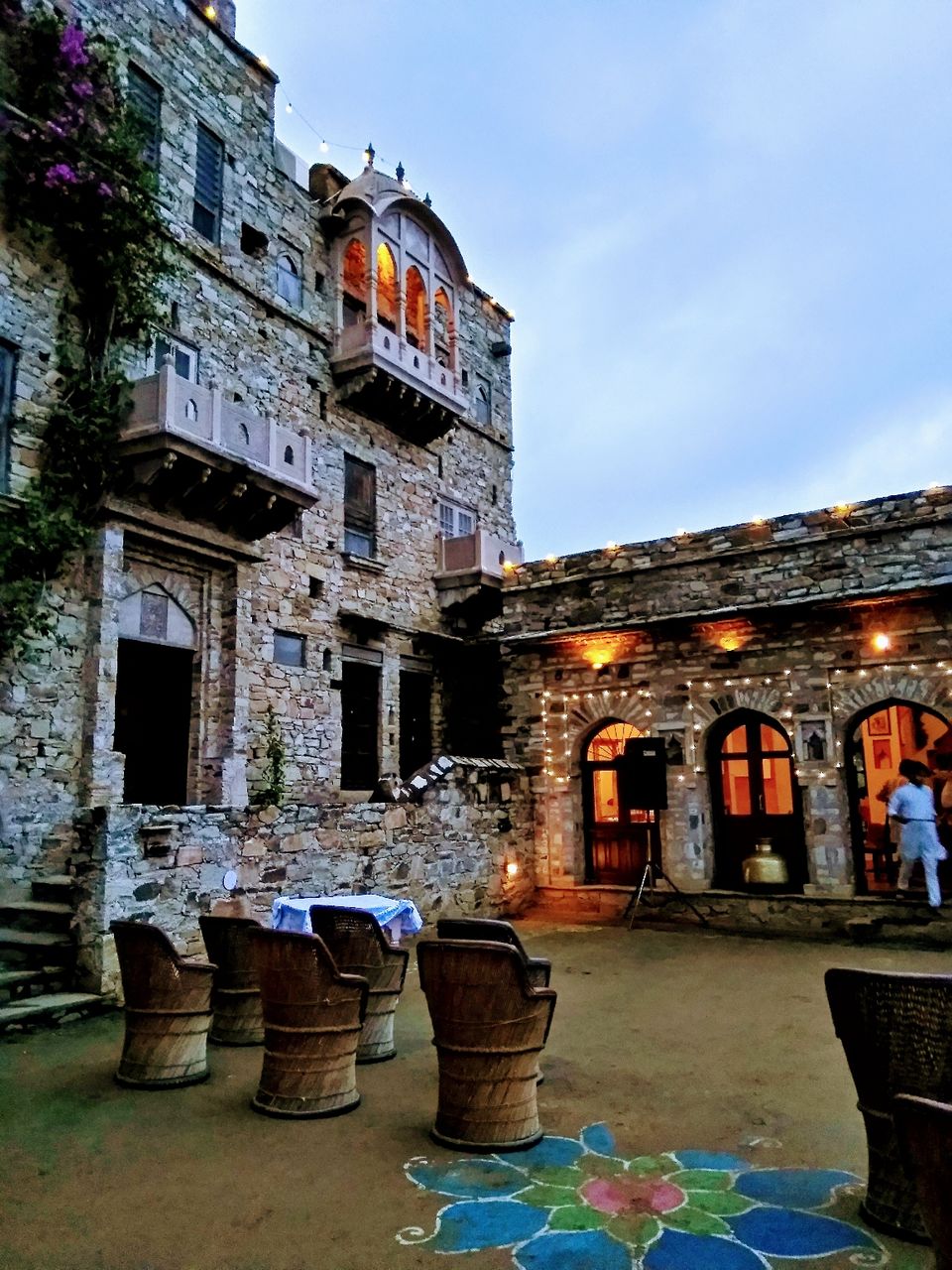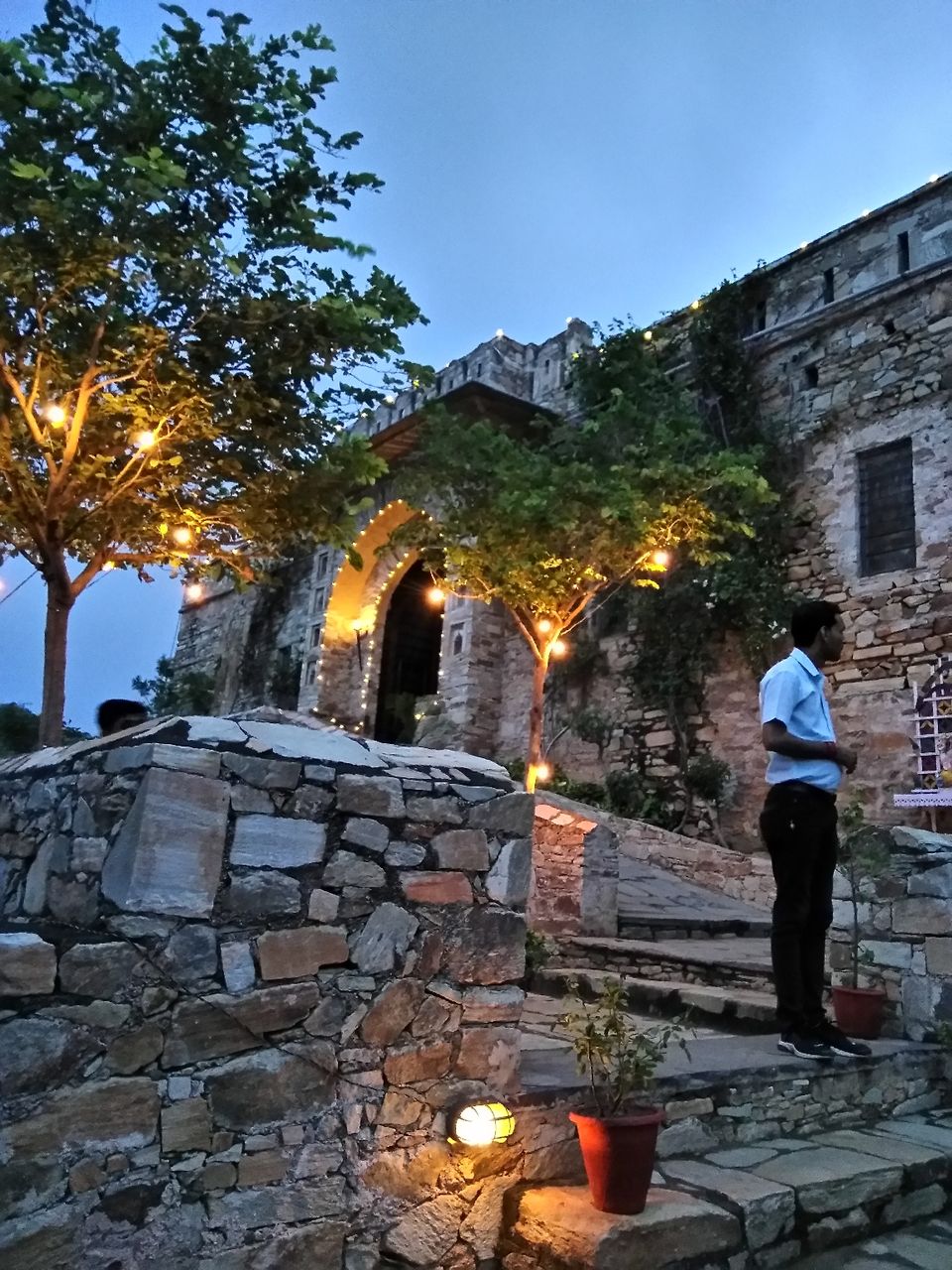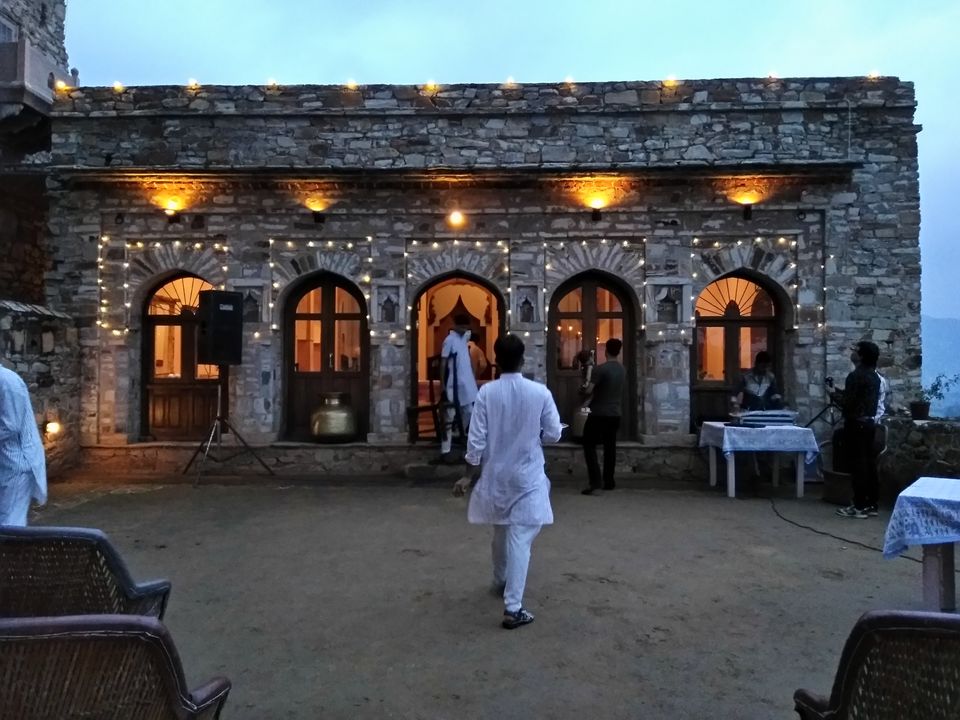 We spent that night, enjoyed the beautiful Rajasthani dance performance. Yes, the traditional dance welcomes us from the core of their heart. The song "Padharo mare desh" has it's unique way. And the flowers poured in individual guest to give respect. I loved it.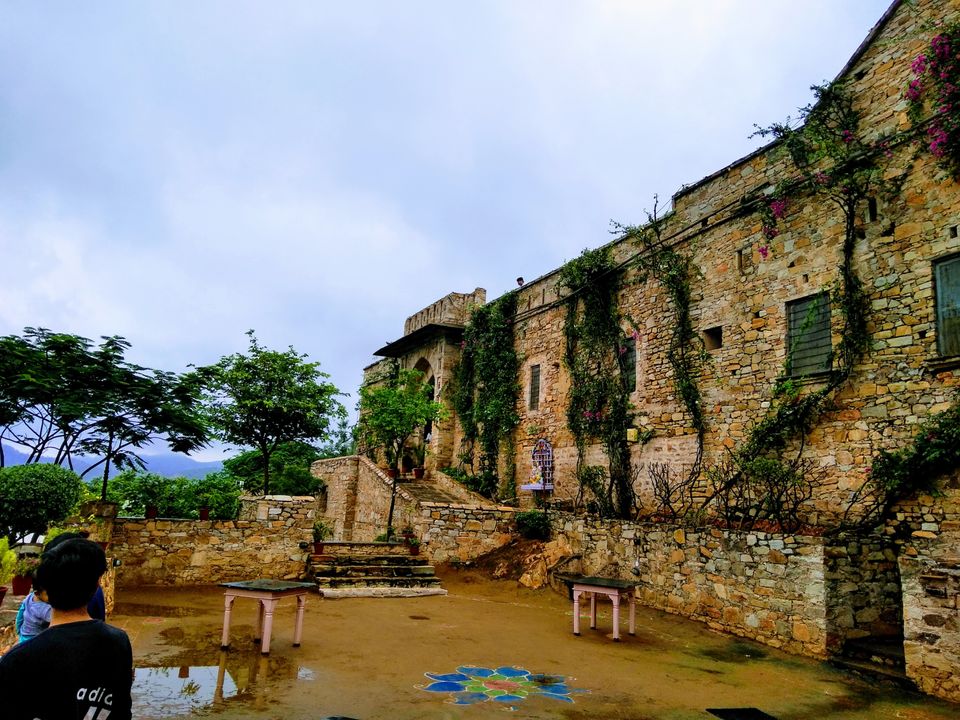 Next day morning, I have gone through meditation on the terrace of the fort. The experience would be difficult to express within few words. I must say that it was an aesthetic pleasure. The cool breeze, the silence, the green forest and the royal fort was the perfect place for a peaceful meditation. Here, peacocks were among the ordinary birds, increases the beauty of the royal place.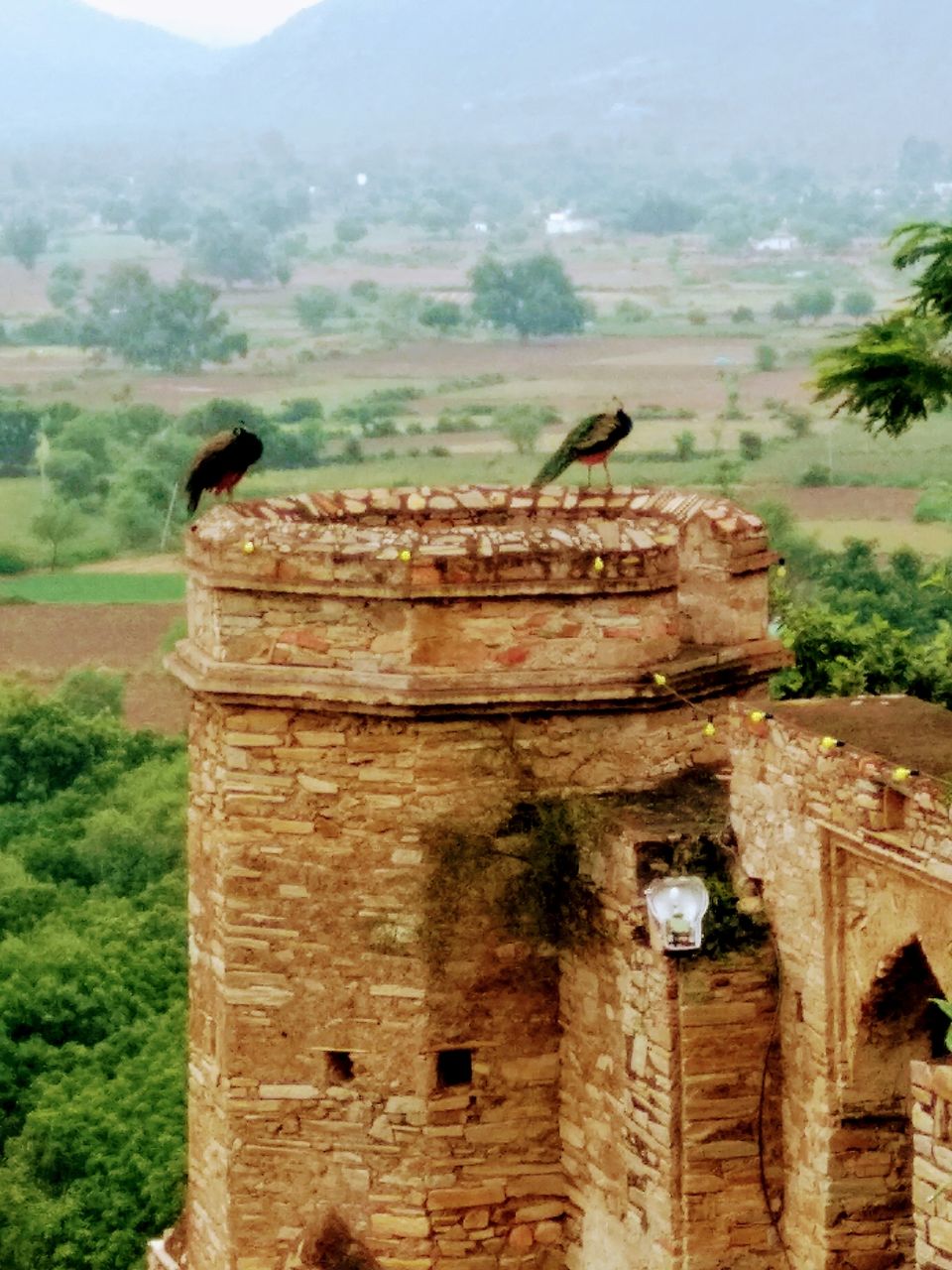 It was our two nights and three days vacation. A vacation of indulge myself inside, a vacation which truly means rejuvenating.