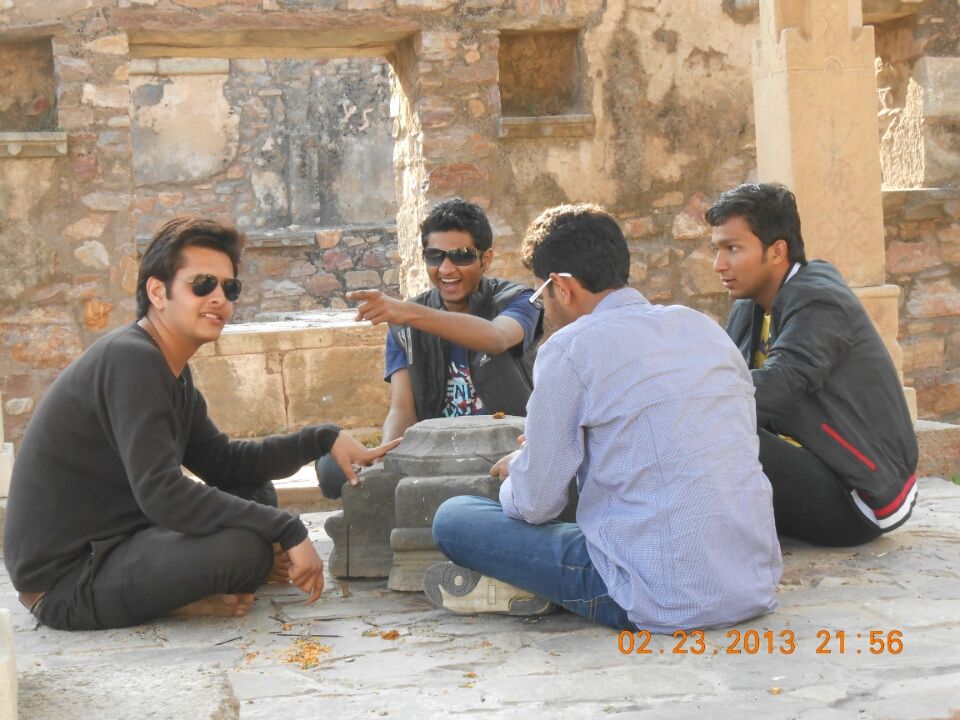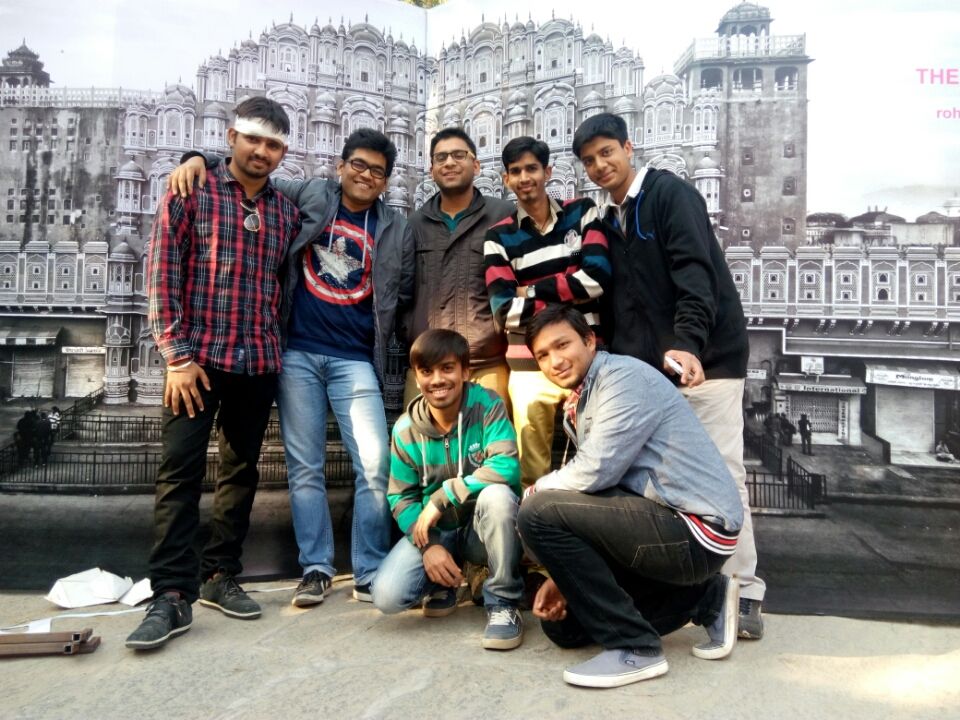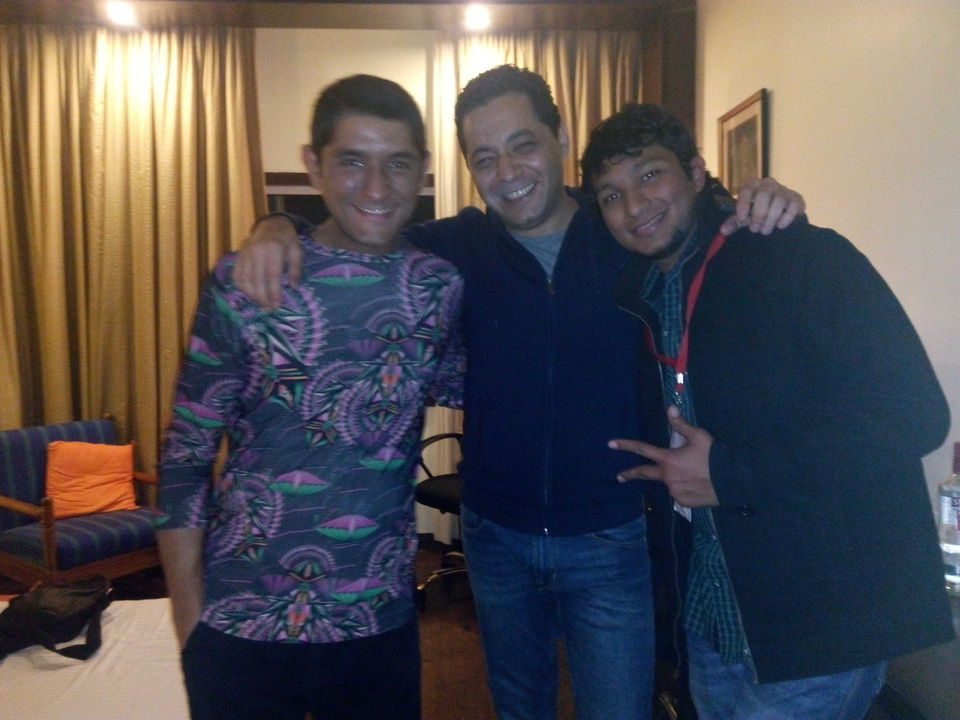 Jaipur, One of the most culturally profound cities in India is a prime tourist destination. Flecked with "must see places", it can be very ambitious seeing it all in one go, especially if one is short on time.
Below, I have listed few attractions at Jaipur which do hold most of the visiting population.

Jaipur Donkey Festival:

This unique festival is known for its eccentricity, where the donkeys come together with their care takers and the best looking / smartest one wins the competition! Donkey race is also organized, which is an interesting sight to watch. This 500 years old festival takes place in the month of October, and is known as "Gadarbh Mela".
JAIPUR MONUMENTS
- Amber Fort
- City Palace
- Hawa Mahal
- Jaigarh Fort
-Jantar Mantar
-Nargarh Fort
- Gaitore
- Statue Circle
JAIPUR EXCURSIONS
- Abhaneri
- Bagru
- Bairath
- Karauli
- Ranthambor National Park
- Sanganer
- Samode
- Sambhar
- Sariska National Park
- Tonk
FAIRS & FESTIVALS
- Gangaur Festival
- Teej Festival
-Jaipur Literature Festival
- Kite Festival
- Elephant Festival
TEMPLES AT JAIPUR
- Galtaji
- Birla Temple
- Govind Devji
- Moti Dungri
- Pushkar:

It's a hilly area around the Ajmer city. The famous Darga in Ajmer is worth the visit as it is popularly known for its blessings of fulfilling what one wishes, it is said that asking here gives one whatever he/she desires for and alot of people from across the country visit the place searching for peace.

Pushkar is also known as "The Stoners city". Famous for cafe and meditation huts, people from around the world visit here for their spiritual beliefs and also for Stoners cook book.

The Only bhramaji's(worshiped as creator of this world) temple is located here. Though the liquor is banned, people looking for things can find there way.
- Narhgarh:

A fort on the top of a hill at Jaipur. This place went viral for tourism after Rang De Basanti (featuring the famous Bollywood celebrity Aamir khan) was shot here. Place projects an exceptional view of Jaipur. The place has lot more to explore but be aware of wild animals in forest around.
- Bhangarh:

Place is some 80 Kmsaway from Jaipur, a cold dead fort, the way to Bhangarh makes you feel like traveling in a lonely planet which is quiet intimidating in itself. The place attracts thousands of tourist for its haunted history and also a well known haunted place on social media.

Personally, the place is boring and has become a hub for college students for thrill nightout, sometimes we used to visit the place at midnight to discover paranormal activity but as usual what we always encountered a police chase and fight with local guards.

- Kaali Mat Temple:

One of the beautiful and quiet place at Jaipur located in between city at Malviya Nagar. You can climb up on mountain for city view if you can dare to do so, as it is illegal. :p

- Galta Ji:

One from many Places for religious people, you have to climb up the hill for the temple.
- Birla Mandir:

Temple is famous tourist spot built up from some imported white marble. Designed beautifully, at JLN marg, the stairs at the backend lasts at a place from where you can see fast moving traffic and city lights which may take you to another time of your life.
---------------------------------------------------------------------------------------------------------------------

These places are popularly known and visited by tourist and locals, but sometimes I feel, is that it?
Well, NO!

Travelers have always found the hidden and made it popular, and so did I!
Jaipur is way good to travel and even settling down to an extent, even more than people think it is for obvious reasons.
- Rusirani Village:

I read about this wonderful village on a travel blog, and upon visiting, I was amazed by the villager's solemness and open mindedness. This small village is situated somewhere between Jaipur and Agra , giving a feel of real traditional Rajasthani culture. Being a traveler, I felt totally safe and welcomed here. The village is surrounded by green patches and hills on all sides.
- Hathini Kund:

A pond somewhere between Nargarh hills, one can reach here by passing through forest which starts besides Charan Madir ( A temple on way to Nargarh ).
- Gaitore cremation site -

This cloistered place lies 15km from Jaipur city, where all the royal Kings (or "Maharajas") are cremated. This secluded fort is encompassed with hills on all the sides and is indeed a very peaceful place There are many royal cenotaphs, chiseled artistically in traditional Rajasthani style, for each Maharaja of Jaipur.
- Chandlai Lake:

A lake (quiet dirty now) on the highway from Jaipur to Delhi. Place is quiet and at best at dusk. College students often come here to roll up and have a quality time.

- Neota Dam:

Here one can enjoy delicious fish with beer, might be on a pier.
- The Monkey Temple (Galwar Bagh):

On arrival, there are like thousands of monkeys waiting for your arrival at the Galwar Bagh. It's indeed a photographer's dream destination . The monkeys ain't even a bit shy and can easily snatch food stuff from the hands. This could have been an attractive destination, but for the dirt and neglect, few sights are a bit obnoxious.
- The Great Wall of Jaipur:

This beautiful stretch of wall can't go unheralded from the famous trio forts (amer-jaigarh-nahargarh). The stretch of this wall is approximately 5-6 km and was built in the 18th century. The wall resemble the Great Wall of China in the way that they traipse up and down the hills and valleys.
- Jaipur Literature Festival:

If you are planning to visit Jaipur for few days, check out for Jaipur literature festival ( largest literary festival in world ), a three day festival which gathers authors from around the world. If you have time and interest you can also volunteer here for a great experience. #ashotwithCHETANBHAGAT #backstage #volunteer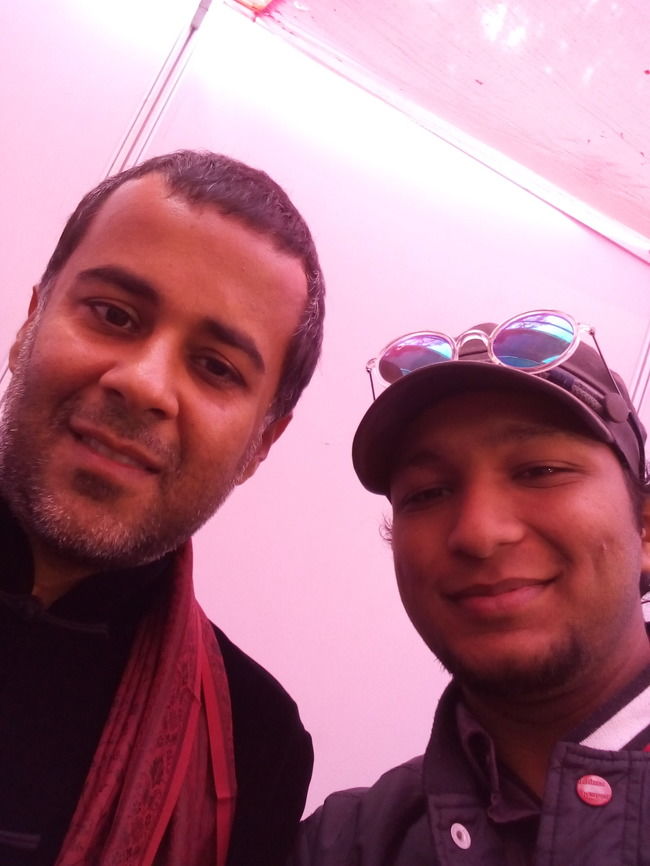 #myteam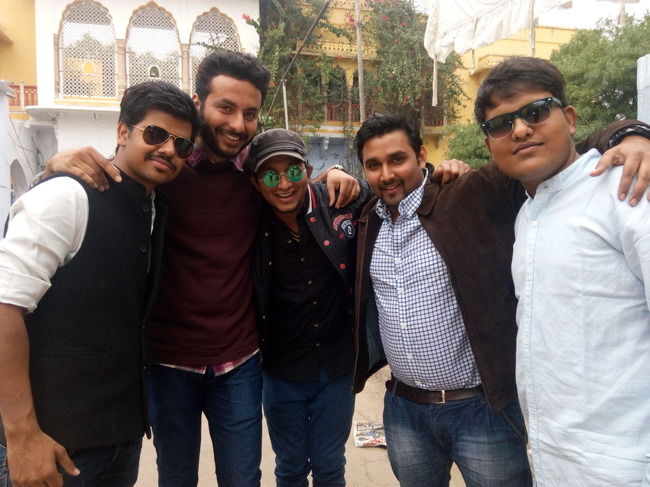 #JLFnight
- Mehendipur Balaji:

The famous haunted temple at Dausa is well known for presence of spiritual powers. It is said that when people are under influence of evil powers they visit here for peace and cure. They also mentioned that you need not to look back while leaving the temple, if you hear your name or you feel that somebody is calling you, it makes the evil spirit enter in your body.
From a native point of view, Jaipur Club life is quit cool, but city miserably fails at night life, the only spot where one can go out for food is Sindhi Camp ( Do watch out for Police, they wont let you ride easy there ;) )
- Shahpura:

The place is 80 km away from Jaipur on Jaipur-Delhi highway, popularly knows as biker's point.
Overall, Jaipur was a great experience while People are mean and business minded, so better maintaining a distance.
Few good Places to have quality time are :-
- Talk of the town
- Old take away
- chokhi Dhani
- Paan wala near Panchvati circle in Raja park
- Lassi wala on MI road
- Saras parlour
- Mohammadi chicken
- Amritsari Kulche in RAJA PAR- Hanuman Dhaba RAJA PARK
- Paan wala AJMERI GATE
- Colour Bar
- B2B
-----------------------------------------------------------------------------------------------------
Follow me Quora here
Follow me on LinkedIn here