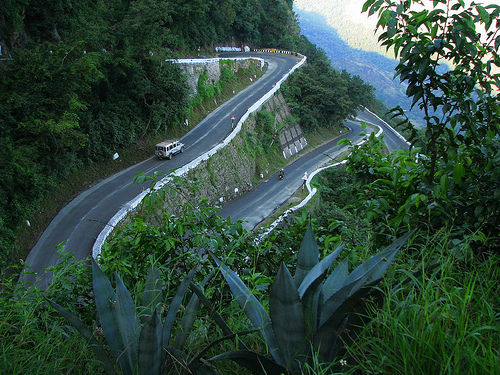 Three days is enough to get from Bangalore to Ooty. We had gone for 2 days and 2 nights because of our time. According to our program, we got out of the house at 5:30 in the morning. Then petrol was transported in the car and sent towards its destination. Crossing Baneerghatta Road and driving on Mysore Highway Due to lack of traffic and good weather in the morning, the road seemed even more intriguing and the speed of the train was above 0 0 km / h. Click to read about travel in detail-
At around 7 o'clock we were on the Mandya Pe. According to the program, we had to wait for breakfast at Kamat Madhuvan of Mysore, but due to the excessive drinking of tea, we stopped at Mandya. Idli-Dasa and tea here, after going to the next. Almost the entire route was empty, and walking comfortably, we were taking advantage of the natural scenes.
After reaching the gundlupet, the road was not good enough for the first 7-8 km, while Bandipur was enjoying the jungle and slowing down slowly. And with the rain in the rain, the journey of travel was also increased. In this way, while visiting the animals in Bandipur we arrived at Thepakadu (thepakadu) which is the border of Tamilnadu and the gate of the Madumlai Wildlife Sanctuary.

The direct route to Odisha goes from Radha Kadam to Madmulali. All the big cars and bus goes through this route. We take the Left from here and proceed to Ooty-Masinagudi Road. This route was less than 3 km from the previous one. Initially, there was a narrow road crossing through a 6 km dense forest, but the condition of the road was slightly improved just before Masinagudi. In a little while we crossed the mavanalla, which is the foothills of the Nilgiri Mountains. This place is the beginning of a mountain with 3 6 hair-pin bands. The whole 14km walks around and sees the modes. Here the modes have been marked everywhere, we were just counting till the end of the turning point once it started, that somehow it would end. It was an exciting experience. Some pictures taken in the streets are in the sand.