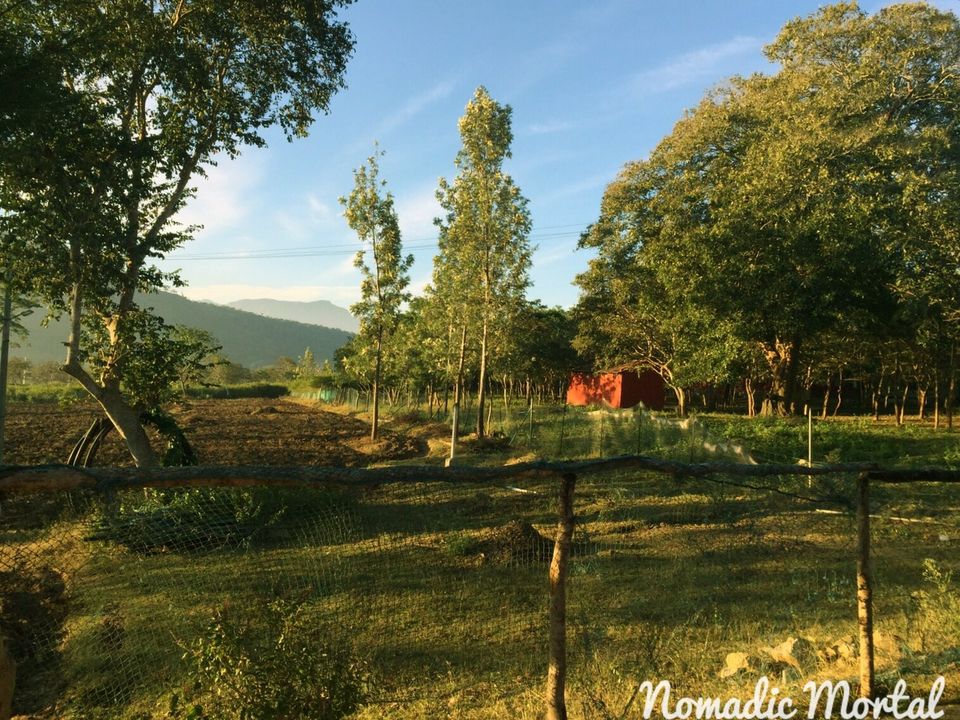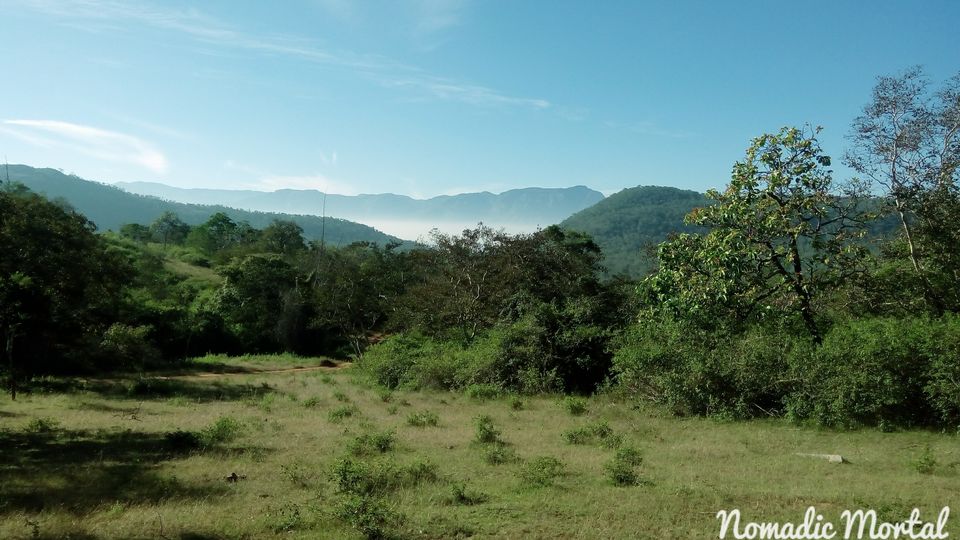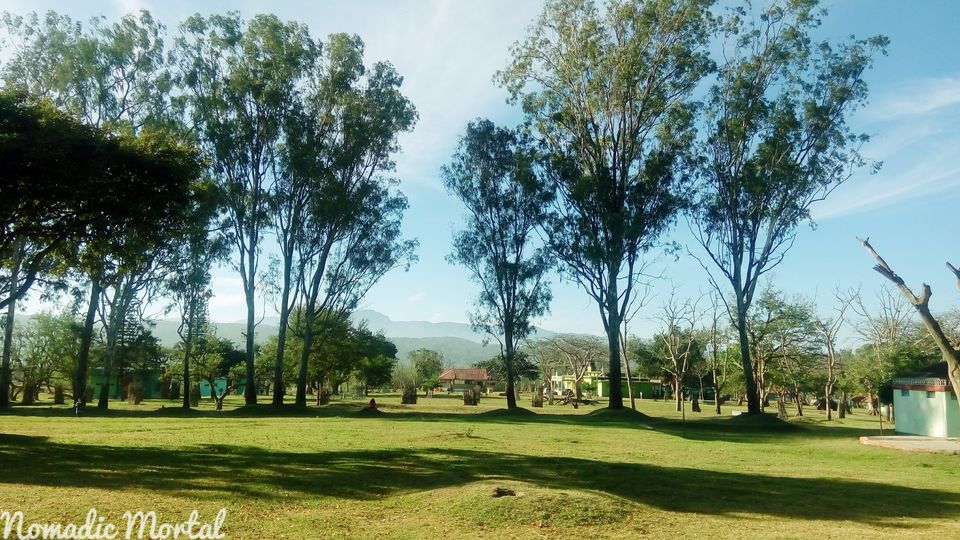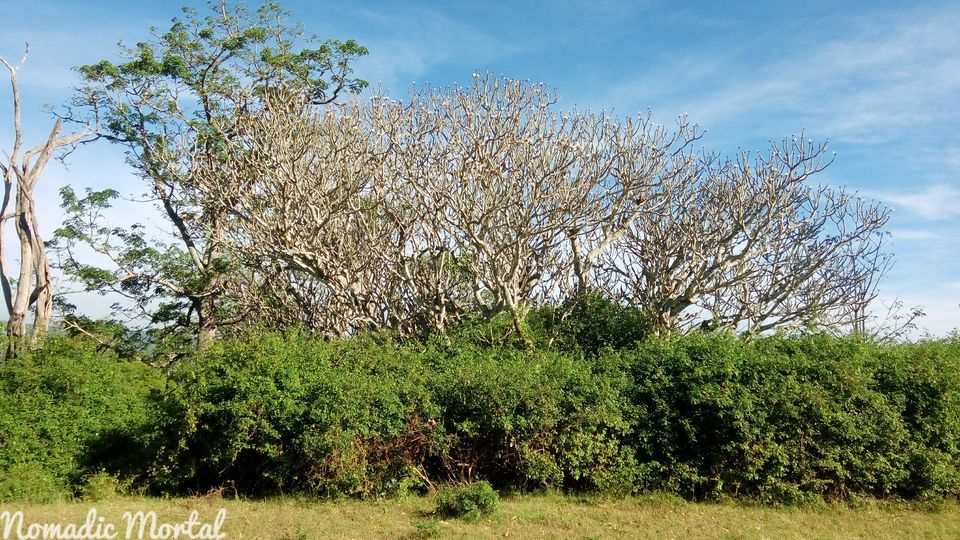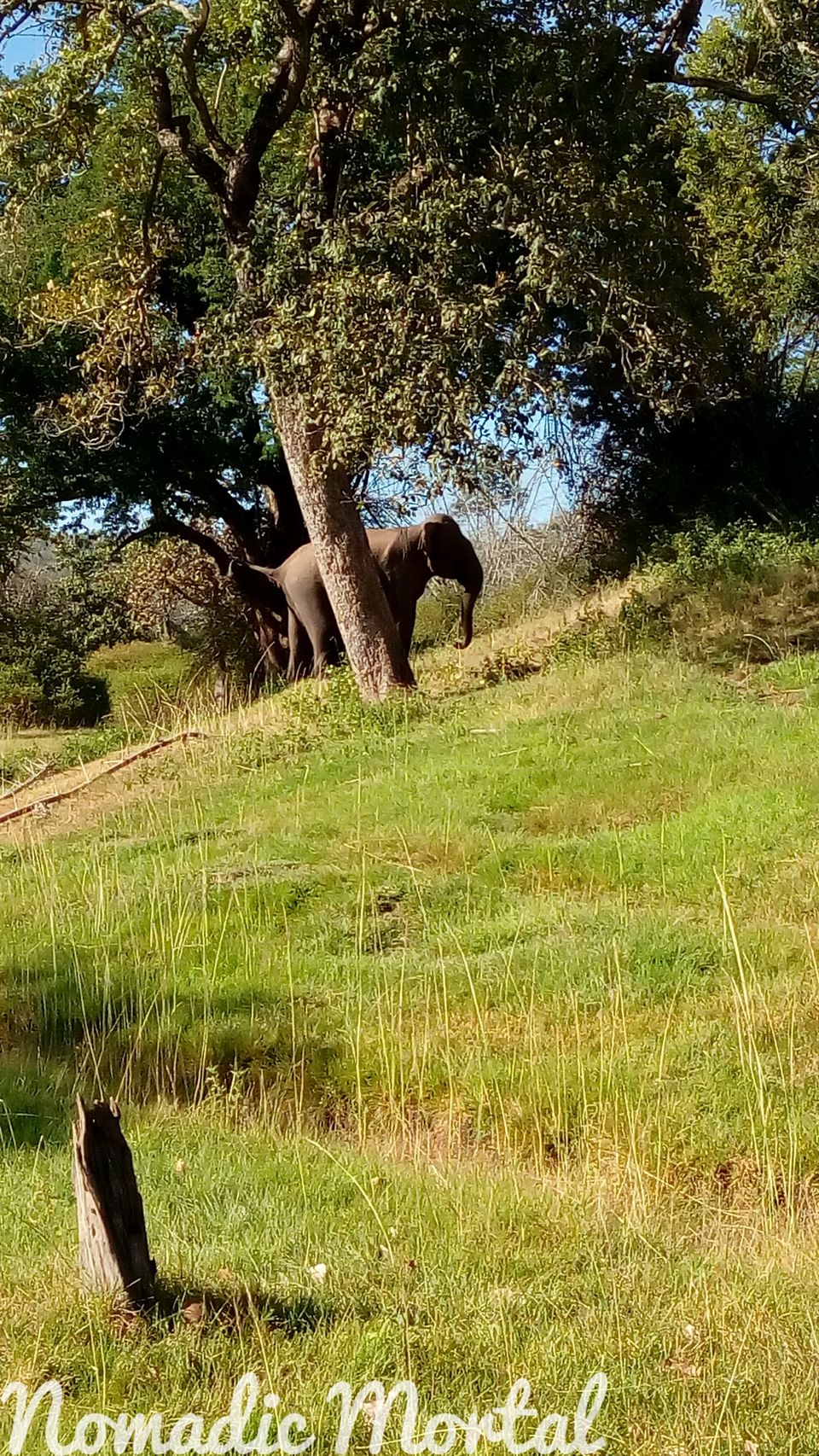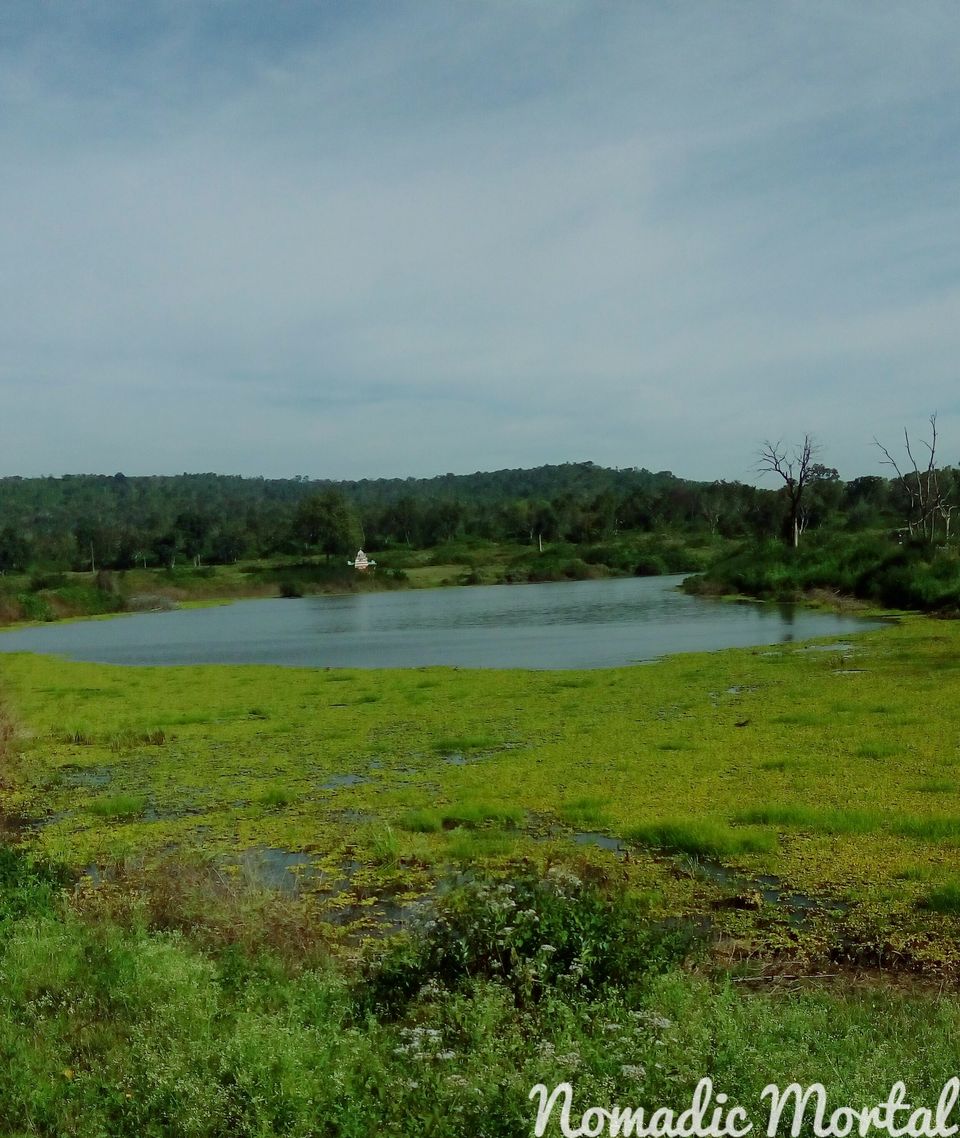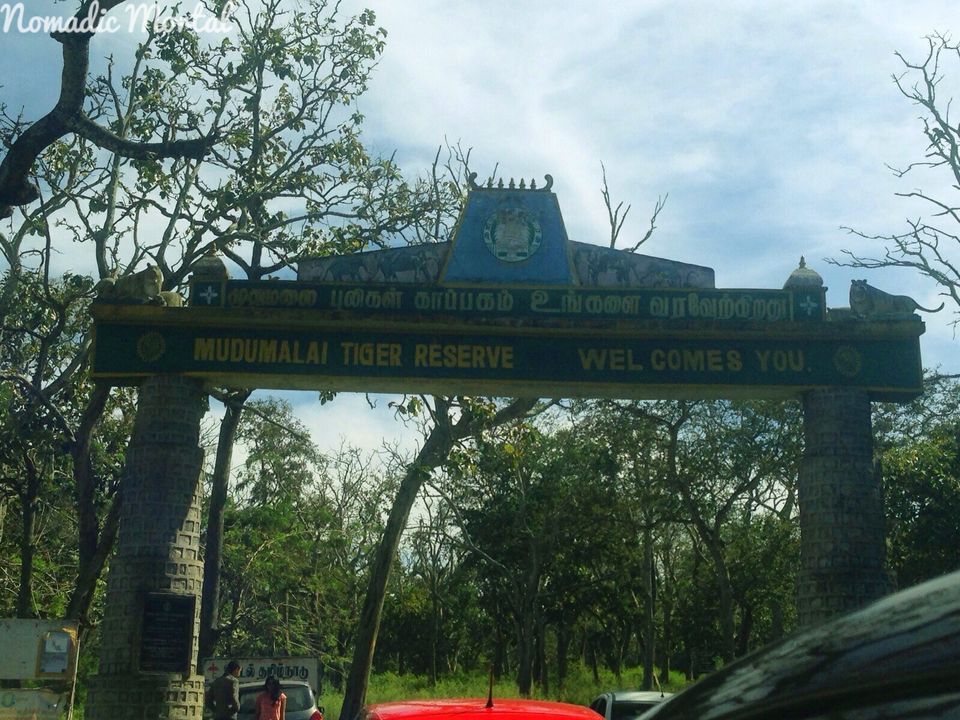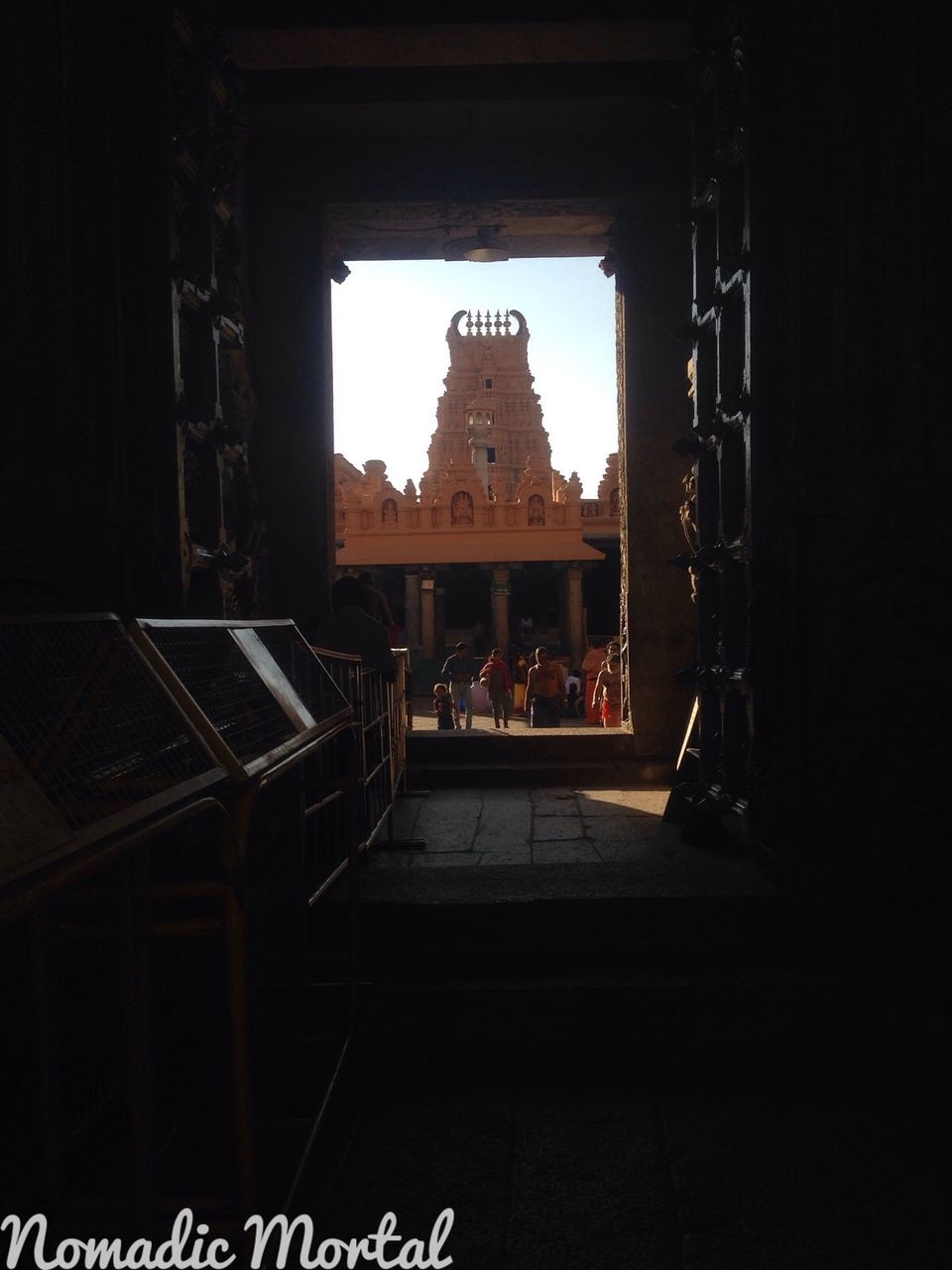 The planner in me cannot sit quiet, especially around the holidays. *evil grin*. But I was extremely held up with work and so I let my other half do all the work this time. We locked in on the place – Bandipur. Ideal I would say for the much needed getaway from the maddening crowd. So he found this serene secluded place right in the middle of Bandipur National Park and the next thing I know, I was transferring money in order to confirm the booking. Lovely. I was super excited since a lot of our good friends would be joining us to ring in the New Year.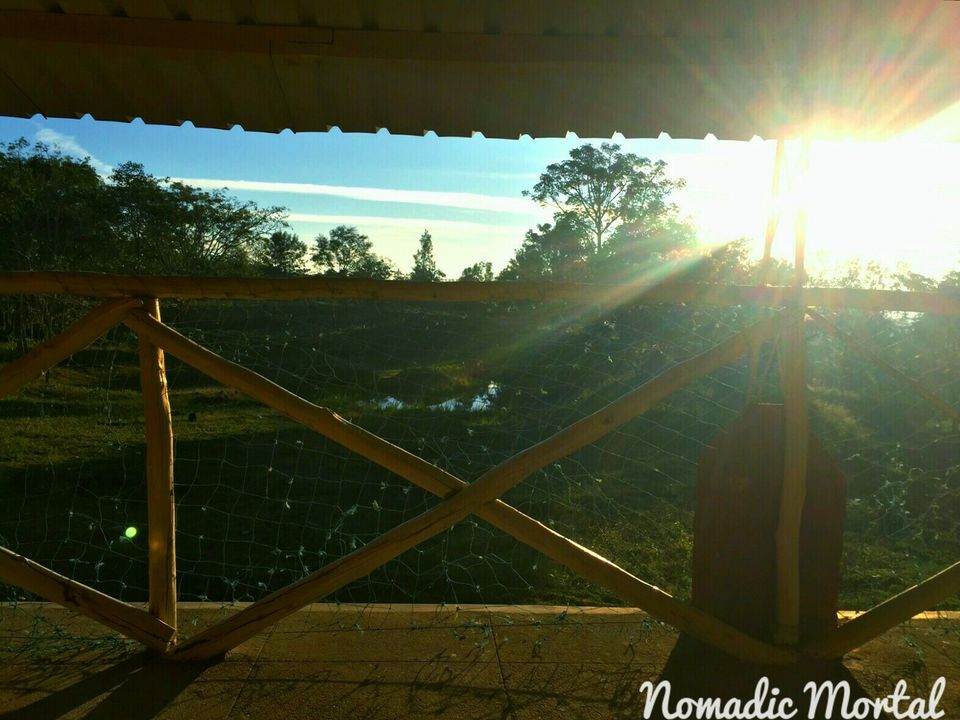 Day 1
Bangalore – Mysore Highway: Our day began with work. Yes, we all had office. After lugging through half a day of work, we were off to welcome 2016. It was almost 1:30 PM when we finally managed to leave the city limits. It was a long weekend and hence there was a lot of traffic on the Bangalore – Mysore Highway. When I say traffic, please imagine Monday-morning-to-work kind of traffic. Ok maybe I'm exaggerating, but yes we were moving too slowly. We took about 4.5 hours to reach Mysore. Do take the road that goes to the left at the Columbia Asia Hospital signal just before you enter Mysore city. Although this a little longer, it'll save you from the traffic inside Mysore. This road was amazing and smooth (Read: newly constructed).
You will then have to take a deviation towards Nanjanagudu. This was where our worst nightmare began. The road was under construction (Read: a lot of dust a lot of traffic. A LOT! ). It took us close to 1.5 hours to cover a distance of 50 kms.
Gundlupet: We drove nonstop until Gundlupete. This is the last developed town before you enter forest limits. So we all drew cash from ATMs and brought some snacks and rested for awhile. The Bandipur check post closes at 9 PM. Post which no vehicle is allowed inside the forest. So we had to hurry as we had another 15 kms to go and it was already 8:30 PM. Thankfully the road was clear and we could cross the check post 15 mins prior to closing time. Our place of stay was Ambuja Farms which was right in the middle of the National Park. It is a little hard to locate in the dark. But Google Maps is a life saver.
Few Pointers: The Bandipur check post closes at 9 PM and no one is allowed inside post 9 PM. This road is a National Highway and it is pretty much safe. But there have been instances of wild animals venturing out on to the highway. So please be careful especially after sun down. And be sensitive to the animals since it is their home that we are visiting. Also if you plan to cross over to Tamil Nadu, there is a check post at Madumalai Entrance as well. Vehicles will be thoroughly checked here. So don't even think about carrying alcohol or any other sort of illegal "maal".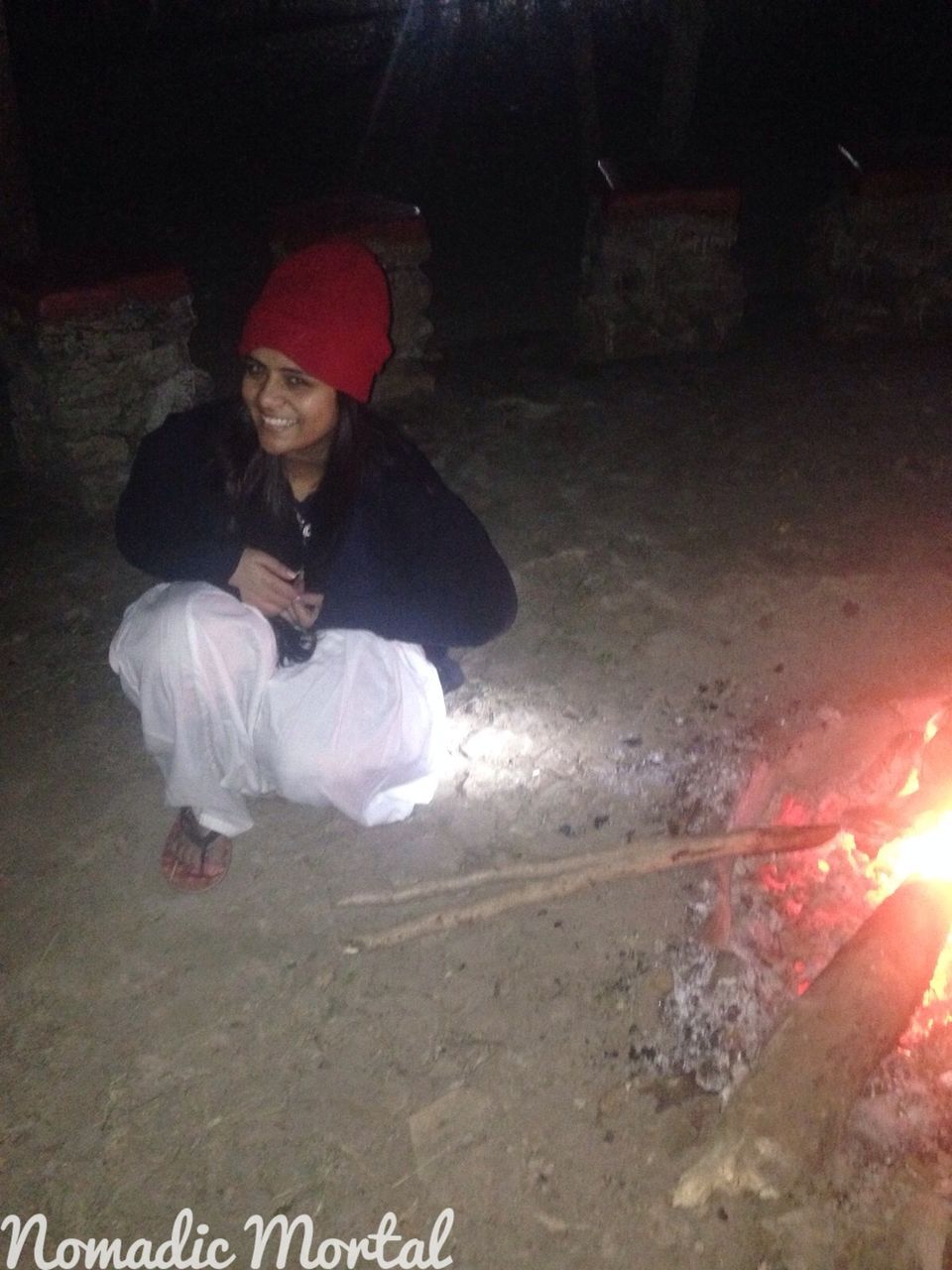 Bandipur: The Farm where we stayed is an amazing property and I fell in love the minute I walked in. It was just what we needed. Just the basics. Nothing more, nothing less. The rest of the night was spent quietly partying around the bonfire and ringing in the New Year in the quaintness of the forest, the serenity of the farm and the twinkling of the million stars above. Ideal! <3
Some more Pointers: Electricity is provided only in the night and they use generators in case there is no electricity. So carry portable chargers and torches. And yes only Vodafone had connectivity inside the farms.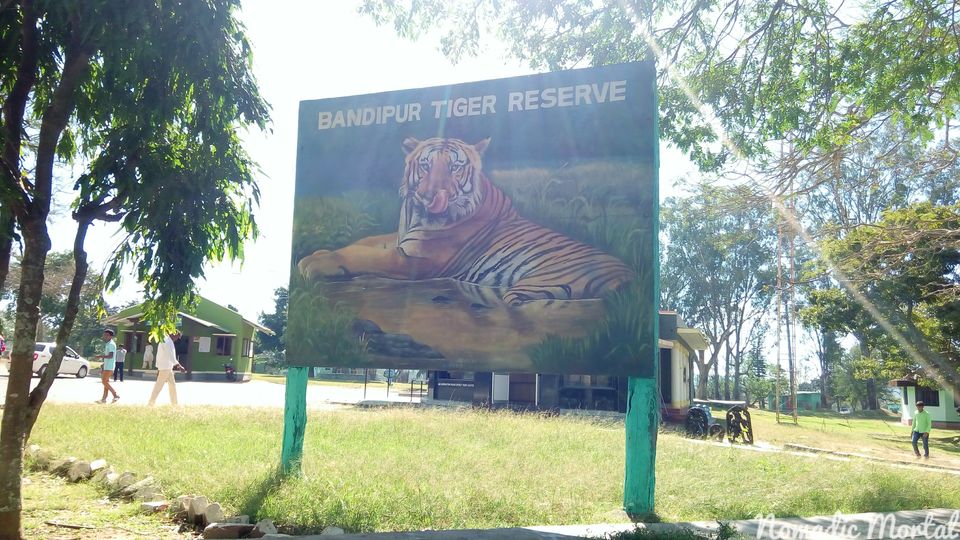 Day 2
Bandipur National Park: Bandipur is a tiger reserve and we wanted to begin the New Year by seeing a majestic tiger. We had to get up really early in order to do so. But after last night's shenanigans, none of us could muster up the courage to get out of bed. We finally did wake up and get ready by 8 AM. The plan was to be ready at 5:30 AM. Haha! We then drove to the Bandipur Safari Reception (4 kms away) and took 2 jeeps that could fit about 7 of us. It is not cheap! It cost us 2600 for the jeep with 3 people and 3400 for the one with 4. You can also opt for the bus Safari which would cost you 300. Ours was the last safari of the day and honestly I saw many more deers and peacocks outside the place where we stayed than in the safari. The only saving grace was a herd of 3 elephants which we could see up close. Apart from this we couldn't see anything on the safari. But none the less the ride was amazing and the views were to die for.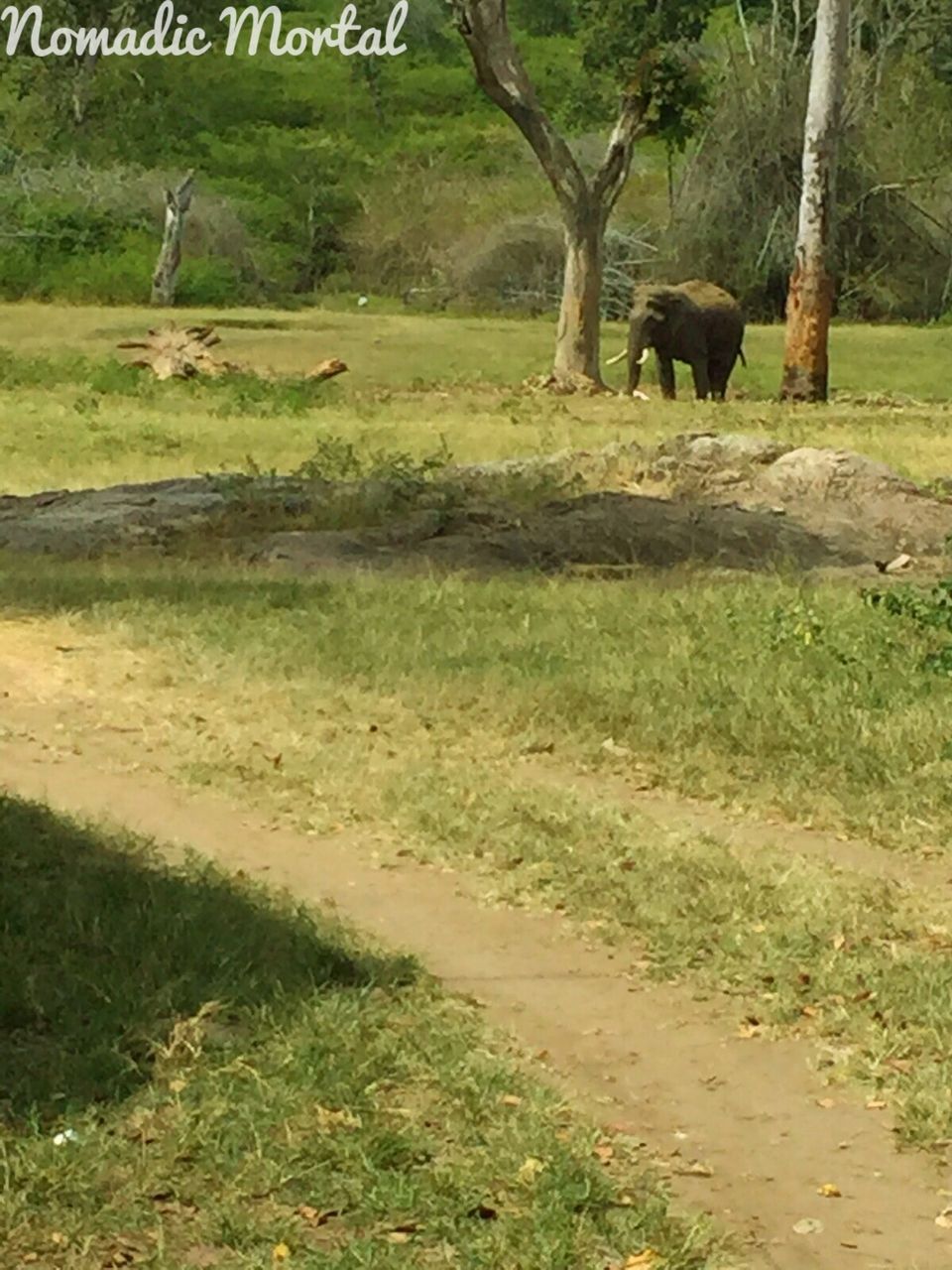 Few Pointers: Safari at Bandipur starts at 6:30 AM and lasts till 9:30 AM. When I say 9:30, all the jeeps and busses need to return to base by 9:30. So if you reach there at 9:30, you will not be able to take the ride. In order to enjoy the safari and spot the elusive tiger, get there as early as possible. It also conducts afternoon safari and I'm not sure about the timings for this. Bandipur does not allow any private vehicles/vendors inside unlike Madumalai.
Masinagudi: We then headed back to the farms but we didn't want to spend the first day of the New Year lazing around. So we decided to go to Masinagudi which was about 20 kms away and would take a good 45 mins to reach. Masinagudi is in Tamil Nadu and we'll have to cross the TN check post. The views along were amazing and so refreshing. It was like Cucumber to the eyes! :D
Upon reaching Masinagudi, we realised that this town is a resort town and there is not much to do here except admire the beauty of Nilgiri Hills from the comforts of your resort. Since we weren't staying there, we didn't have anything to do. So guess what! We fuelled up and headed right to Ooty. <3
Few Pointers: You can take a safari ride at Madumalai forest which is located just before Masinagudi. The timings are almost similar to Bandipur. If you wish to stay at a luxury resort and enjoy the forest, then Masinagudi is your place.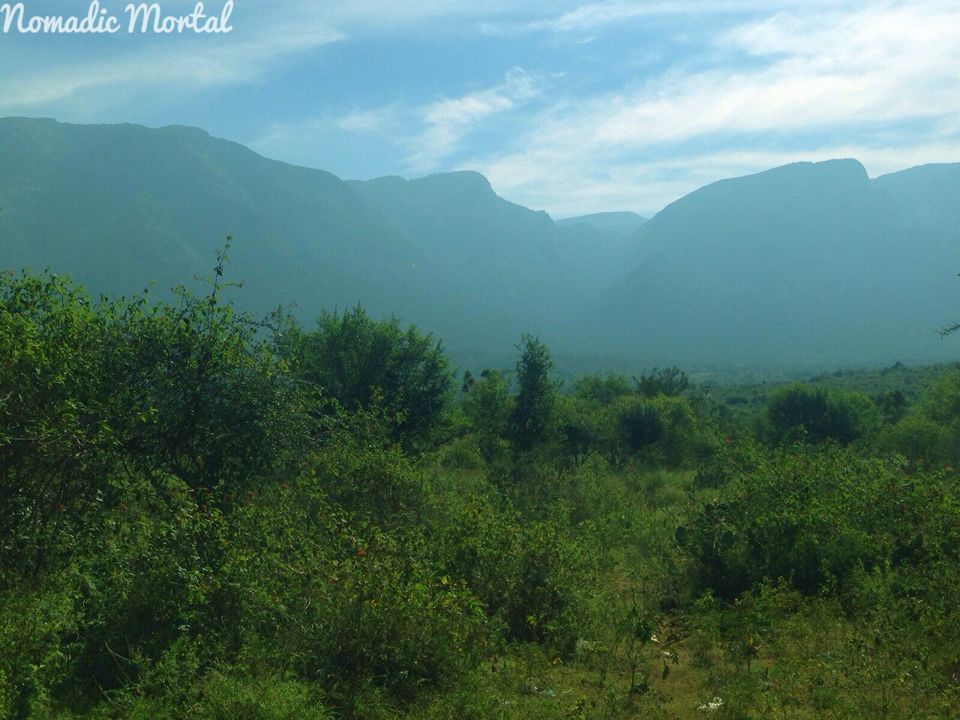 Route to Ooty: Ok so there are two routes to Ooty. One is shorter but steeper (through Masinagudi) and the other is longer but manageable (through Gudalur). We took the shorter one since we had to be back before 9 PM. This road is amazing. Very well maintained, barring a few potholes here and there. But this road has a very steep climb to the top along with 36 Hairpin curves.
So we started our journey from the bottom at around 2 PM. The weather was mind blowing and the views were breathtaking. There is no provision for the cars to halt at any of the view points and hence couldn't take any pictures of the most picturesque tea estates and valleys. :( Somewhere almost at the top, our car heated up and we could see smoke coming out from under the bonnet. So we had to stop and let the car cool down for about a half hour. This is a common scenario on this route.
Some more pointers: Drive safe. Always give way to uphill traffic. The shorter route has less traffic since the busses and trucks ply on the longer route. This route can even dumbstruck the best of drivers. Do not panic. And carry a rope in case your car needs to be towed. There are towing vehicles that keep roaming the hill road and you can easily avail one. Do not unnecessarily stop at any point on the ghat roads. Check for tyre pressure and make sure your tyres are not bald since you will need all the grip you can get. Also take care of people who may suffer from motion sickness.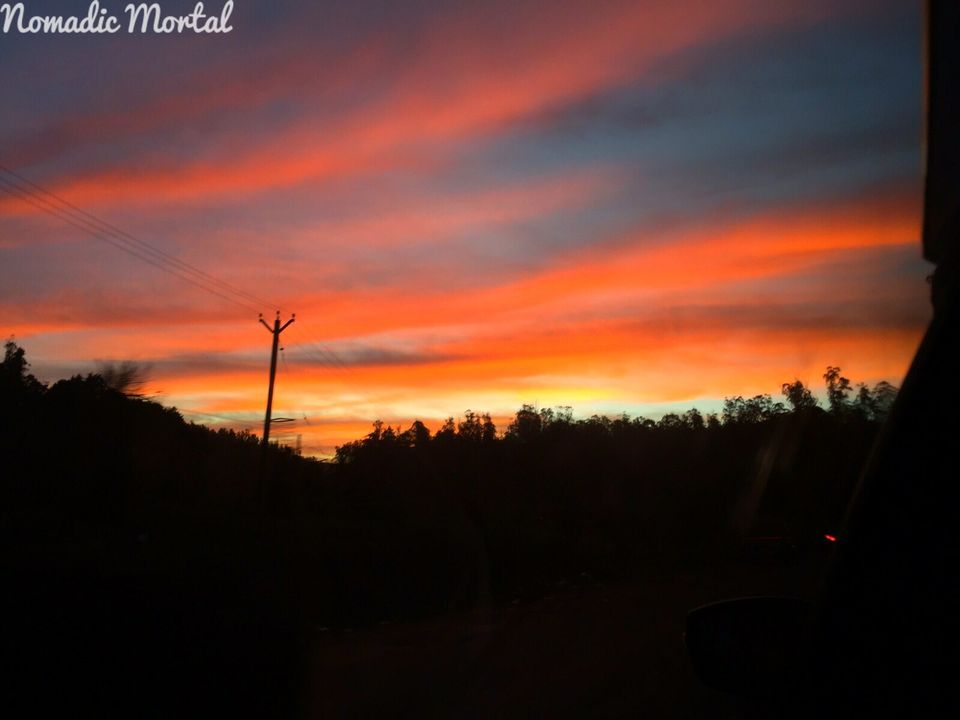 Drive Back: We knew when we started that we won't be able to spend much time at the top. So it was basically all about the drive. And trust me it was exhilarating. We had a late lunch, did some shopping, enjoyed the amazing chill in the air and started our descent.
It was already 6:30 and we had to cross Madumalai check post before 9 PM. We wanted to take the shorter route but were misled to the longer one. Thanks to Google Maps. K Bummer. Anywho we didn't want to go all the way back so we continued along this road. Our target, the check post, was a good 70 kms away. We had to hurry. But guess what this route happens to be the one with all the busses and lorries. Damn! And as you reach Gudalur the road gets worse and worse. At some point, we had to ponder if we need to get out of the car in order for it to cross the pothole safely. The condition is horrible. And the high beams! I understand they are necessary but please use them judiciously. We somehow managed to reach the check post within time and honestly it was such a relief.
Few Pointers: Spend more time in Ooty. It is worth it. Buy chocolates in Ooty and carrots too! The Gudalur route is in extremely bad condition, so avoid at all costs. But then again the Masinagudi route needs a very good experienced driver.
Day 3:
We were extremely tired from the journey of the previous day and decided to sleep in. Woke up to a wonderful morning with a gang of deer right outside the room.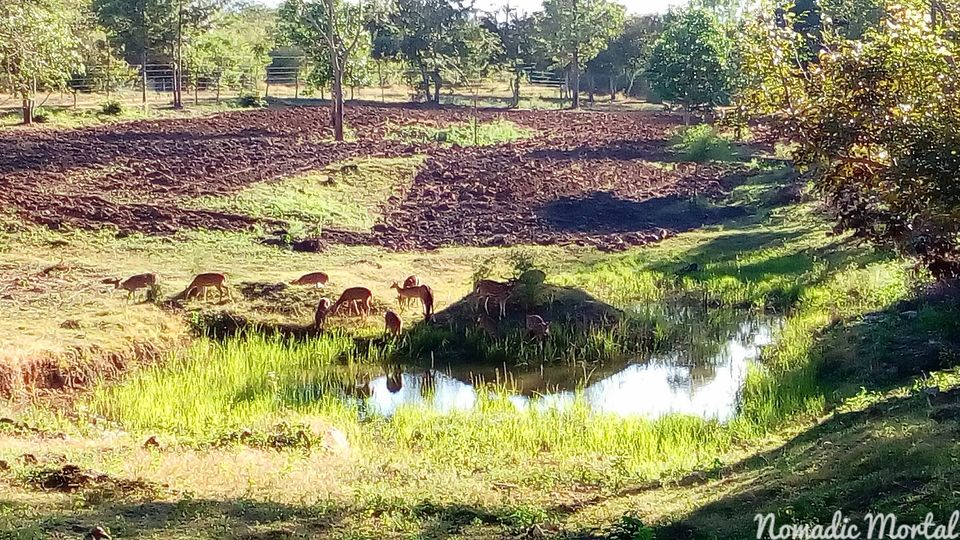 We bid adieu to our friendly care taker and started towards Himmavad Gopalaswamy Betta. I will do another short post on this place. Must visit by the way!
After lunch at Gundlupet, we started towards Nanjanagudu. For the uninitiated, it is a famous temple town with the Srikanteshwara Temple. We wanted to start the New Year with the blessings of the Lord. We had a beautiful darshan and relished on the yummy laddoos. :P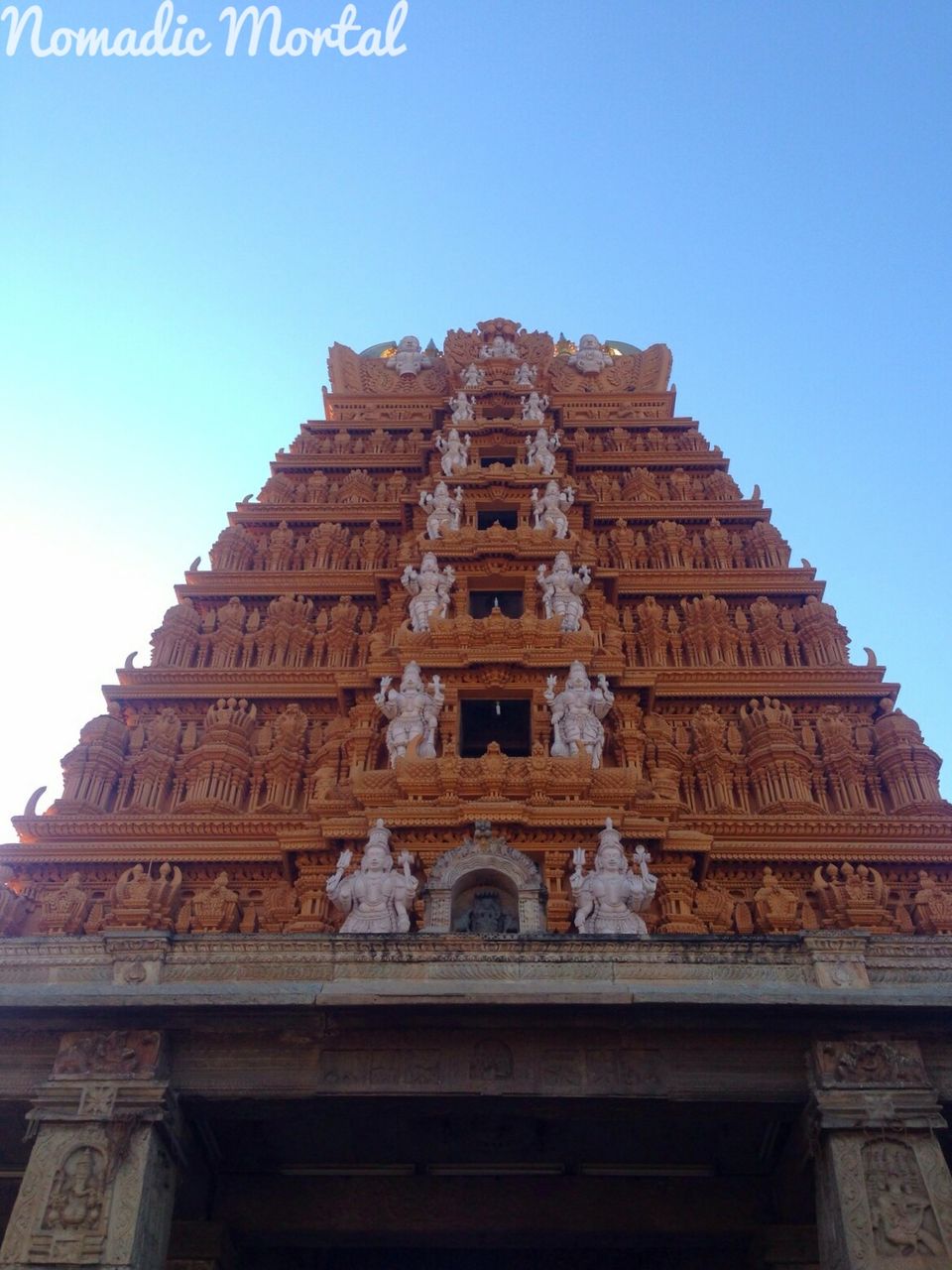 Started towards Bangalore expecting loads of traffic. We did get held up for almost an hour in Mysore since the Hon. Prime Minister was visiting the city on that day, but we managed to make it home safe and sound within 12 AM.
All in all, an amazing trip mostly because of the people I was with and of course I am junkie for vantage points and I must say I was not disappointed. <3
It is better to see it once, than to hear about it a thousand times.
- Poverb
This trip was first published on Nomadic Mortal.