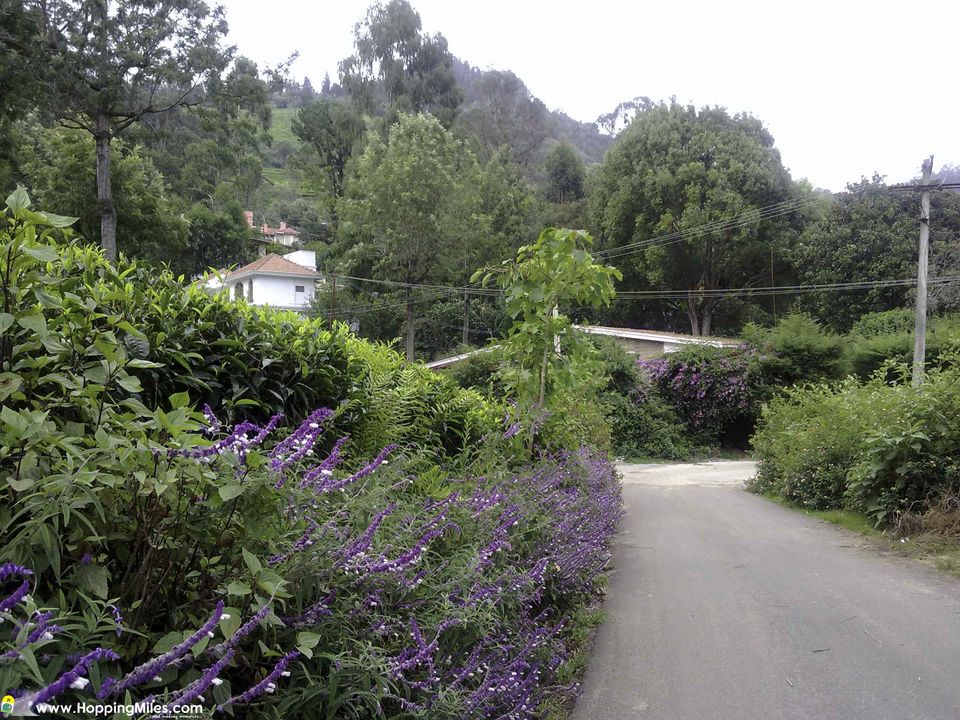 "Roads were made for journeys not destinations"
– Confucius
A quote so true - made me pinch myself on my recent road trip!
It had been ages since I visited the 'Queen of Hill Stations' – Ooty. In spite of being aware of its packed city centre and crowded sight-seeing places - there is some mysterious charm to Ooty that keeps us holding on to it - just about enough to hatch a plan to come back soon! And we were not any different – a drive in between lush dense forests, amidst tall pines trees, among a string of tea estates beckoned us!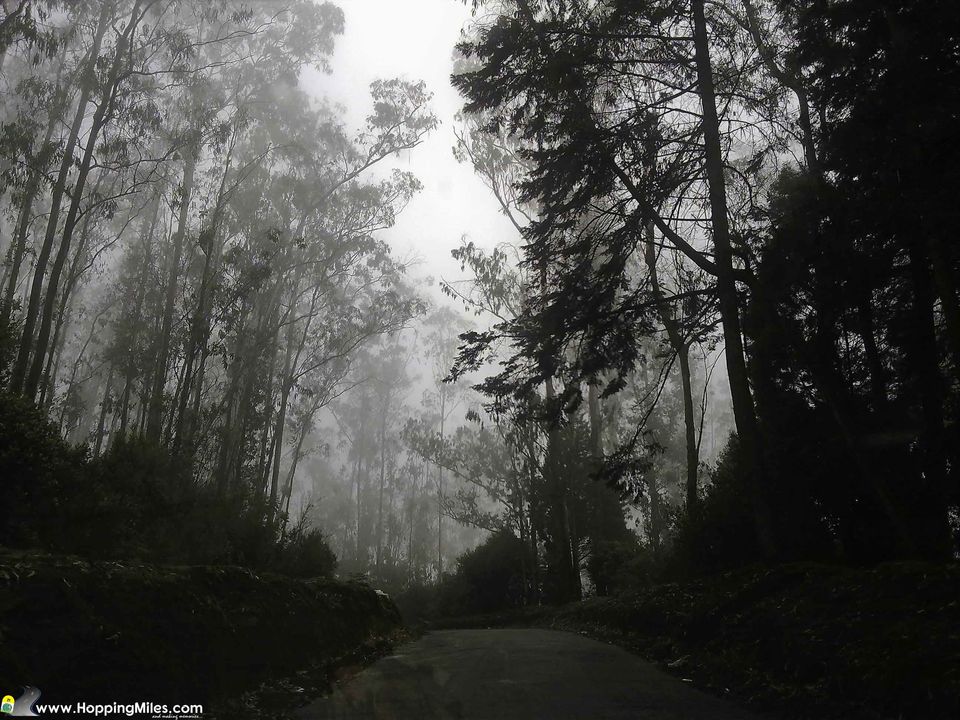 Though Ooty is an enticing destination – the drive to and from Ooty is one of my favourite stretches to drive - a perfect circuit for a road trip! What makes it so special is the varying nature of the landscapes – a limping highway that leads into a dense forest. After a flat ride in the jungle, we climb the steep hairpin bend curves treating us with gorgeous views of the valley down below! And not to mention about the roads dotted with tall shadowy pines as we approach Ooty. As we drive on ahead to Coonoor, a congregation of tea estates spill greenery in both sides of the road!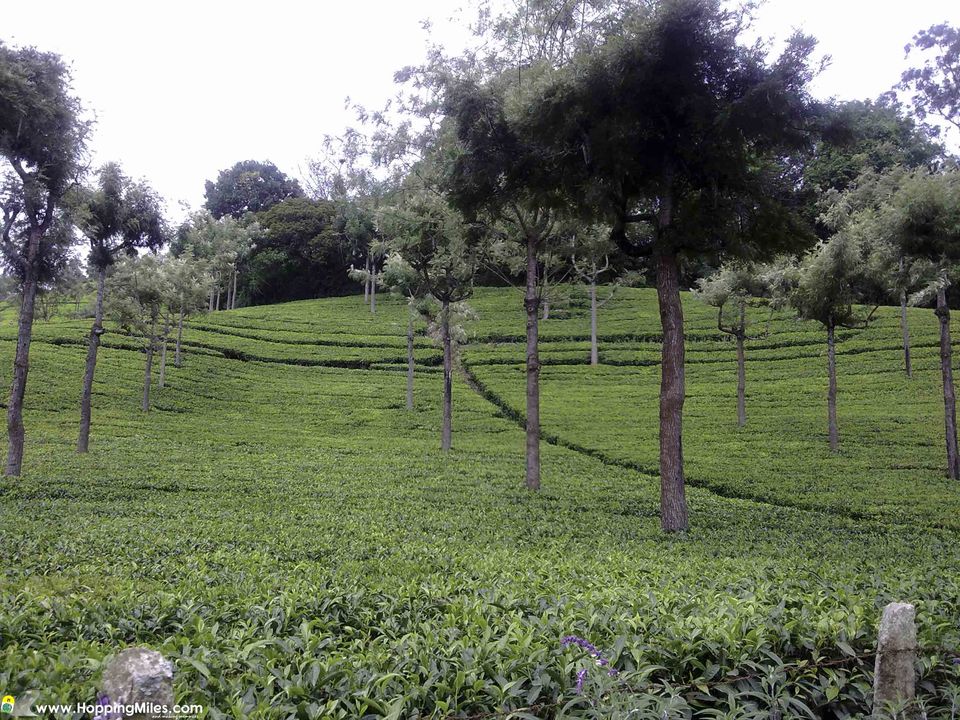 Another interesting fact about the drive to Ooty/Coonoor is that we can take two different routes which varies distinctively in the kind of views it offers and the monotony of the drive is broken and pleasure sets its foot in!
A quick Google search for the route from Bangalore to Ooty throws up this route Bangalore – Mandya - Mysore – Bandipur – Masinagudi – Ooty. While this route is correct – this is not the only option we have while going to Ooty! There are 2 separate routes which one can take to go to Ooty.
So, we took Route 1 while going and Route 2 on the way back! Thus reliving us from the tedium.
Route 1: Bangalore – Mandya – Mysore – Gundlupet – Bandipur – Mudhumalai Elephant Camp (Theppakadu) - Masinagudi – Ooty.
Route 2: Bangalore – Kanakapura – Malavalli – Kollegala – Chamarajanagar – Gundlupet – Bandipur - – Mudhumalai Elephant Camp (Theppakadu) - Gudalur – Ooty.
Let's discuss each route in detail. Before that – I'd like to mention that the one common stretch in either of the routes is Bandipur National Park. Though Bandipur is magical in Monsoons, it doesn't disappoint us – be it anytime of the year. A drive through Bandipur National Park warrants a mini safari experience! A deer scurries across the road while a troop of monkey watches the car pass by as we spot an elephant walking elegantly towards the water hole!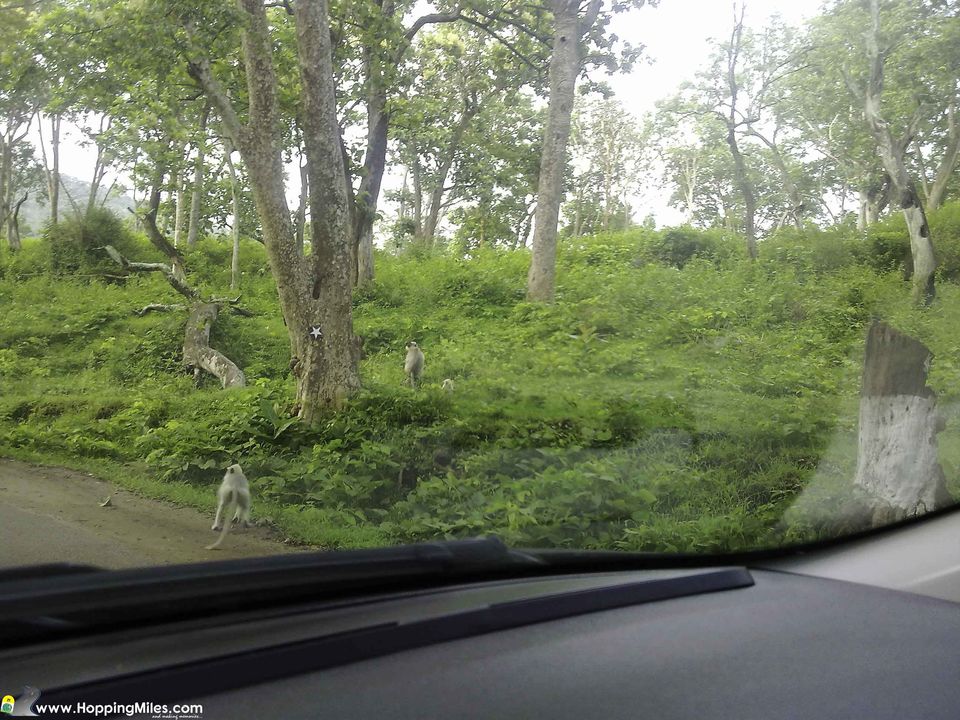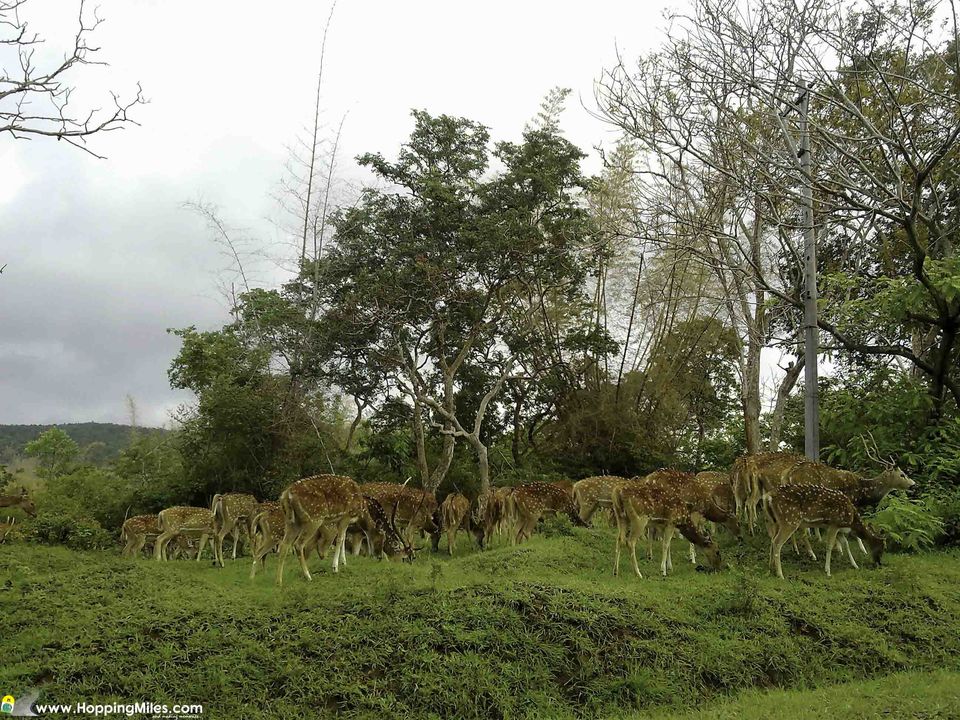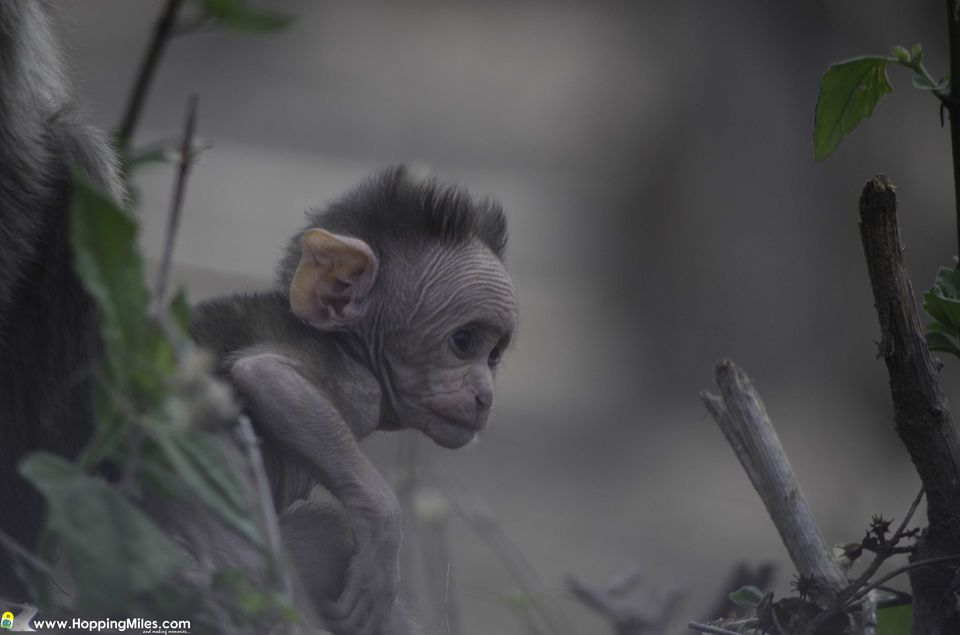 As Bandipur has to be crossed irrespective of the route taken – I assure you that this stretch of drive will be a memorable one!
Route 1:
This route is the traditional one and I'm sure every Bangalorean is familiar with this! But, off late Mysore to Ooty Road has become a usual city road than a state-of-the-art highway and what used to take one and a half hours to reach Mysore from Bangalore, will now take a minimum of two and a half hours!!
A work around for this is to reach the Mysore Road Highway on or before 6 in the morning. A little while later and the density of vehicles increase and the drive will not be as pleasing as you expect it to be!
Unless you want to have a breakfast stop at Mysore, take the Mysore Ring road to bypass the city. We had a quick breakfast inside Mysore city and left to Bandipur National Park via Gundlupet. Once inside the Bandipur National Park, innumerable humps slow down the pace of the drive – allowing us to relish the flavour of jungle with sighting of deers, monkeys, langurs, peacocks and elephants.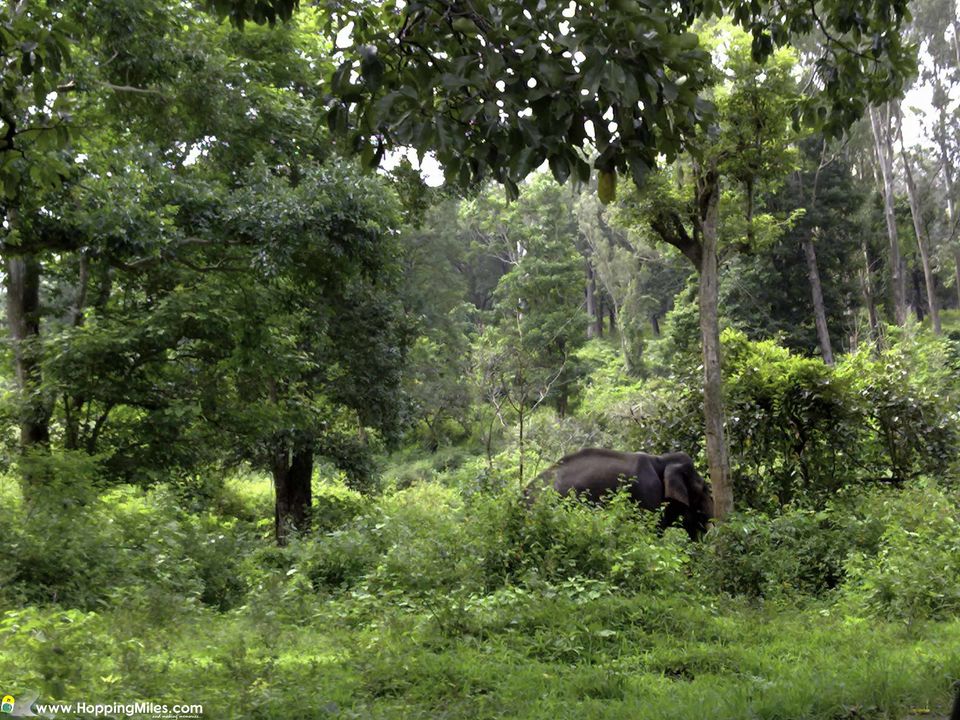 Just after Bandipur National Park, we reach Mudhumalai Elephant Camp in Teppakadu. Here, we have an option to go straight ahead into Masinagudi forest reserve and then proceed to Ooty or take a left and go to Ooty via Gudalur. In fact, the boards here suggest us to take the straight road through Masinagudi - as it has been marked as 'Ooty' and a straight arrow mark next to it.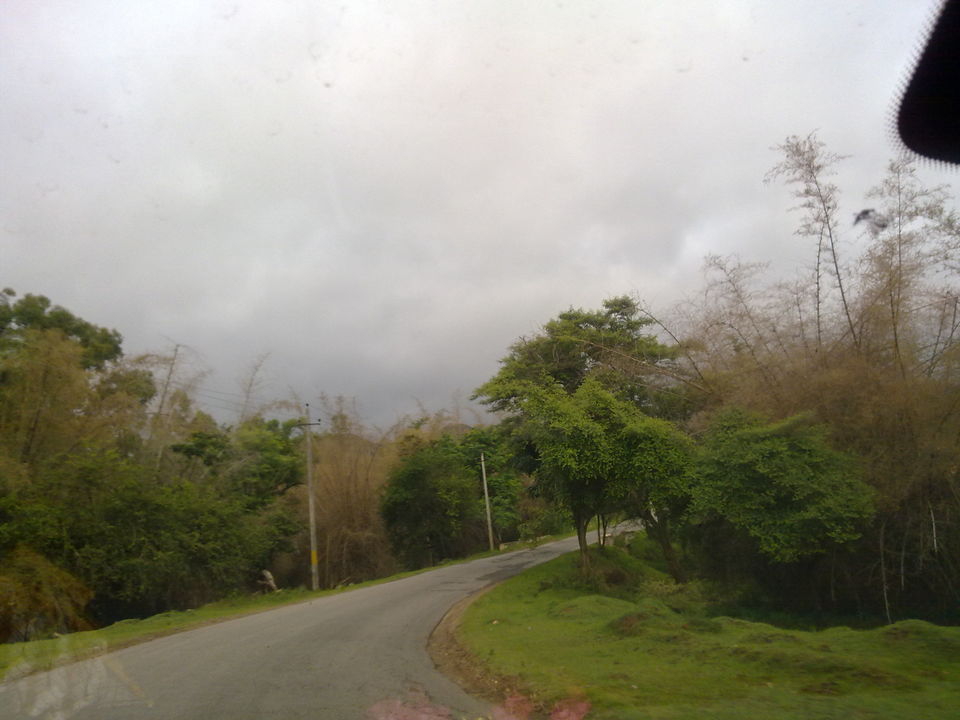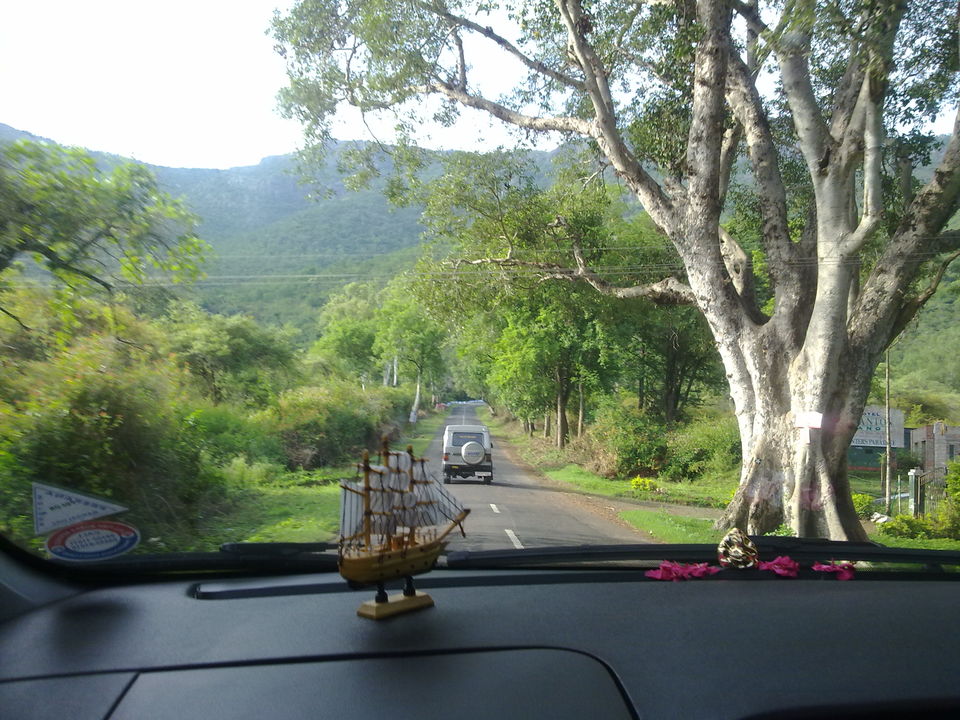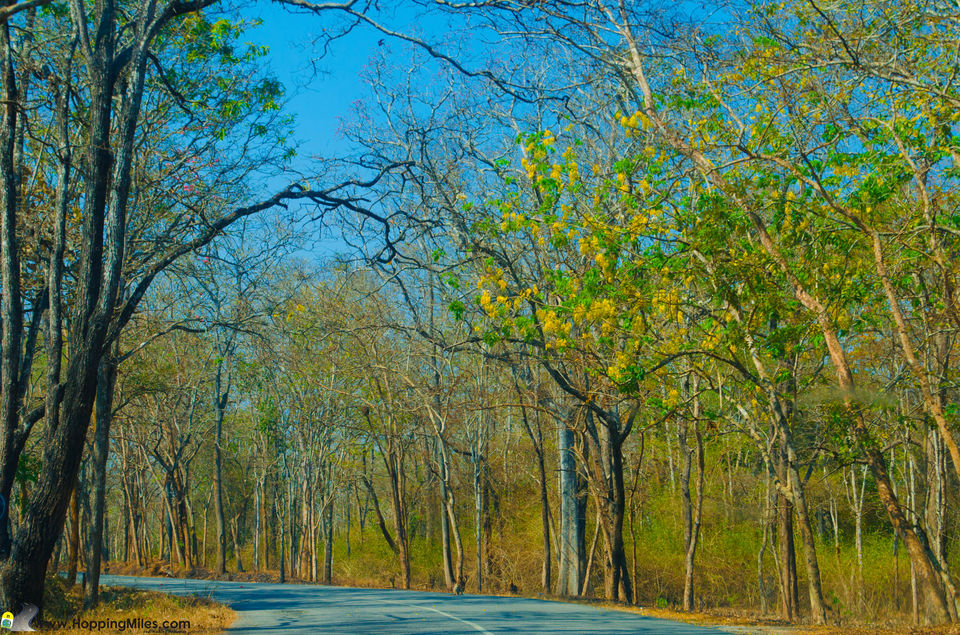 Masinagudi Forest Reserve is the continuation of the same forest which we saw in Bandipur National Park. It's called as Bandipur for Karnataka side, Mudumalai for Tamil Nadu side and Mathunga for Kerala side.
After a flat stretch in the forests, it's time to encounter the mighty 36 hairpin bends! These hairpin bends are steep and there are 36 of them. Roll the eyeballs on either of the side of the road and captivating views welcome us! A thick blanket of clouds raising slowly from the lush green valley down below surrounded by expansive mountains!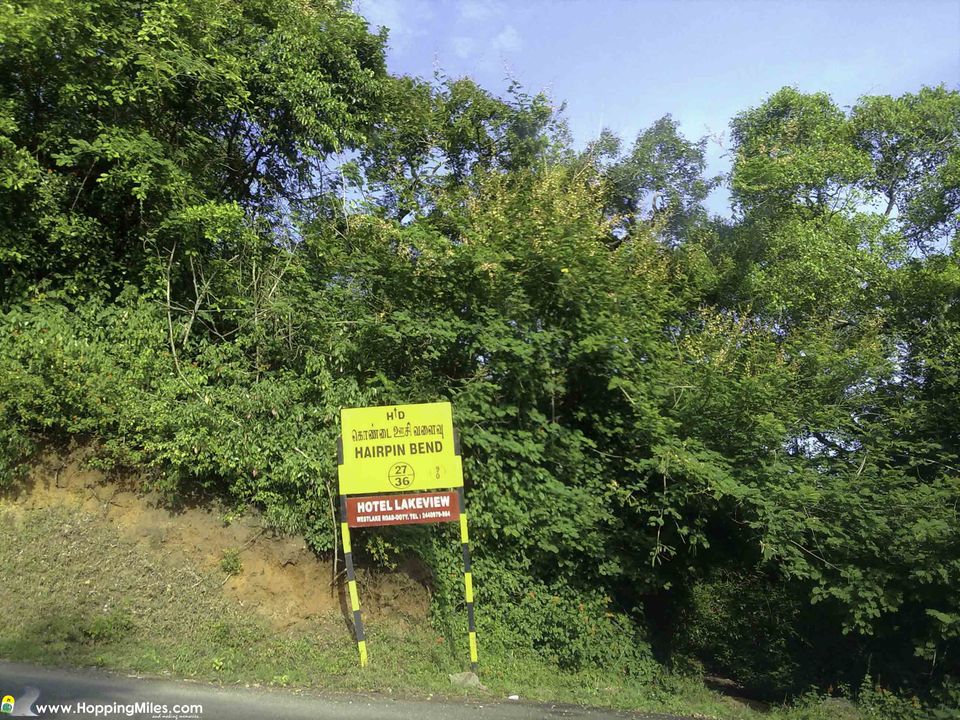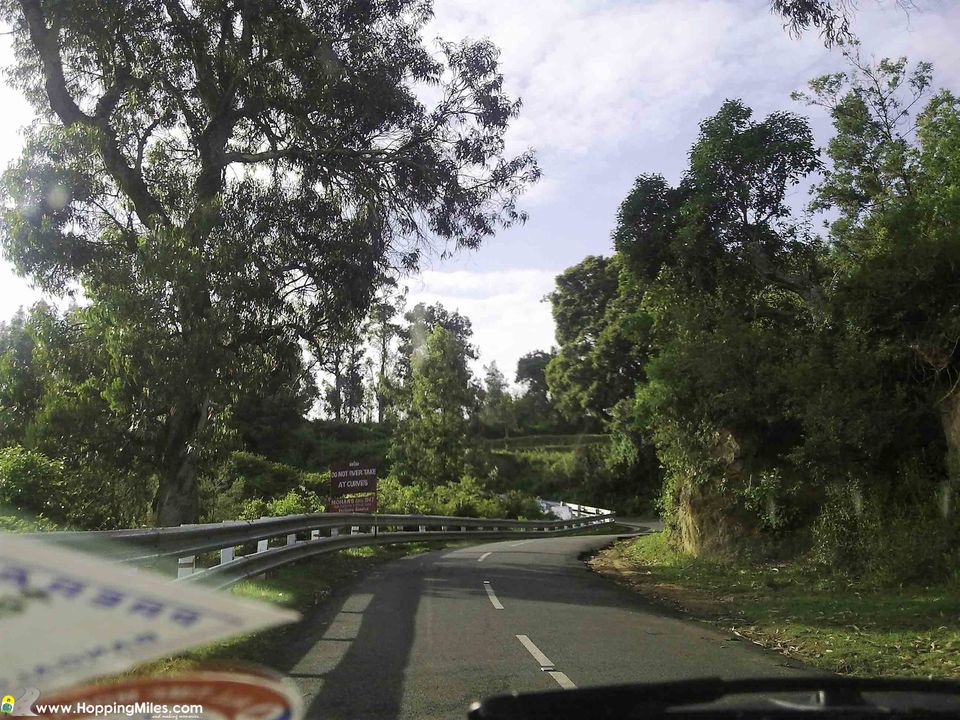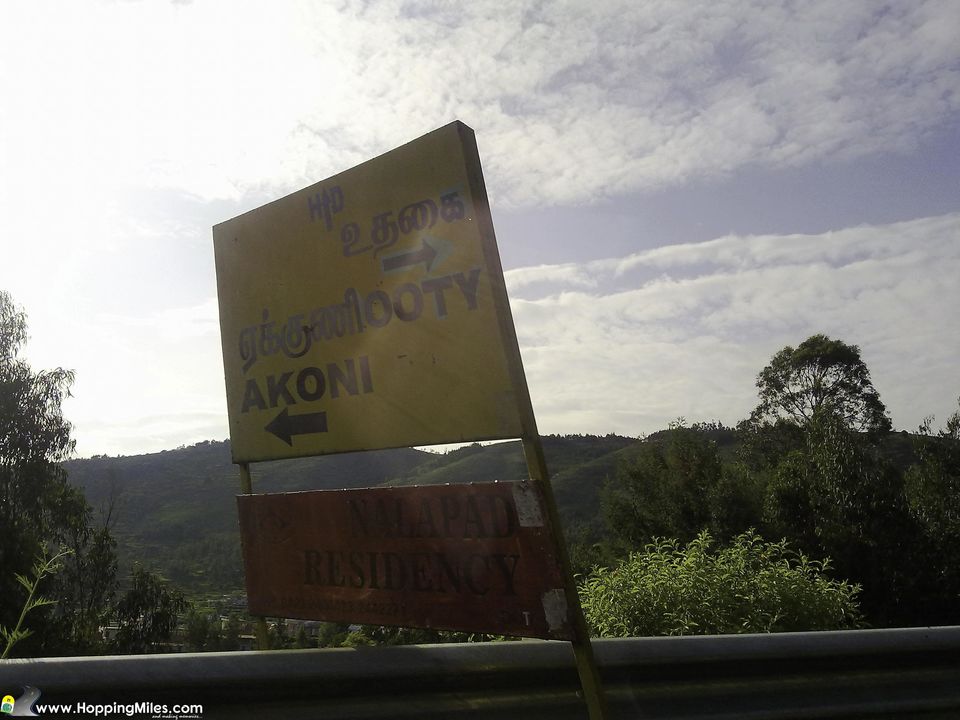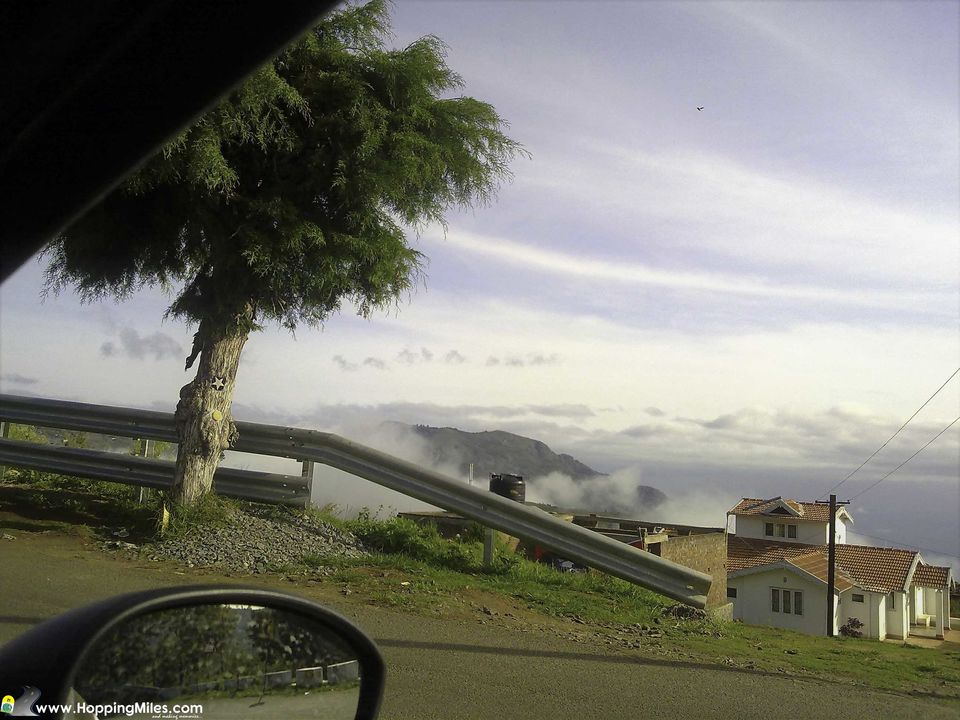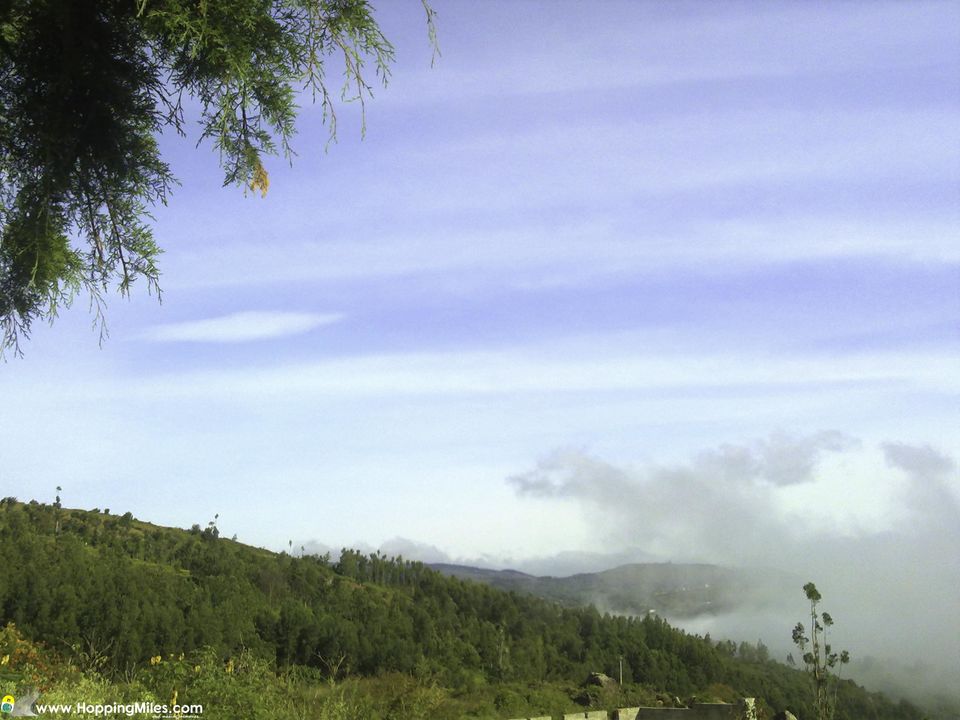 And a short drive after those hairpin bends leads us into the 'Land of Pines'. Driving under the shadow of the tall pines lining the road is a fairy tale bliss and the curving roads just accentuate the whole experience!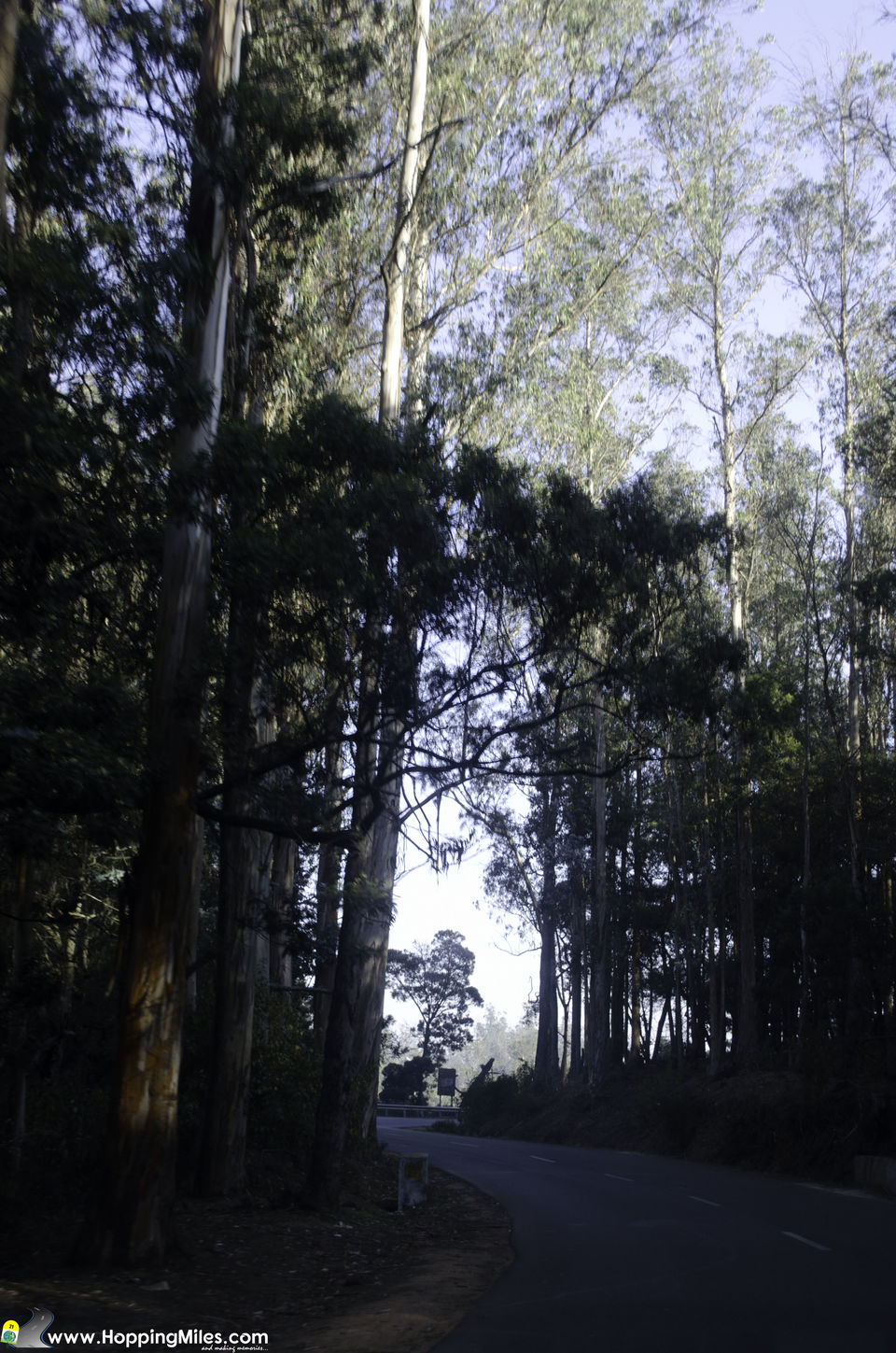 As our destination for the day was Coonoor, we travelled past Ooty and found ourselves nestled among acres upon acres of sweet green tea estates!
Route 2:
On the way back, we decided to come through Gudalur and the stretch between Ooty and Gudalur is my absolute favourite and I was so looking forward to it!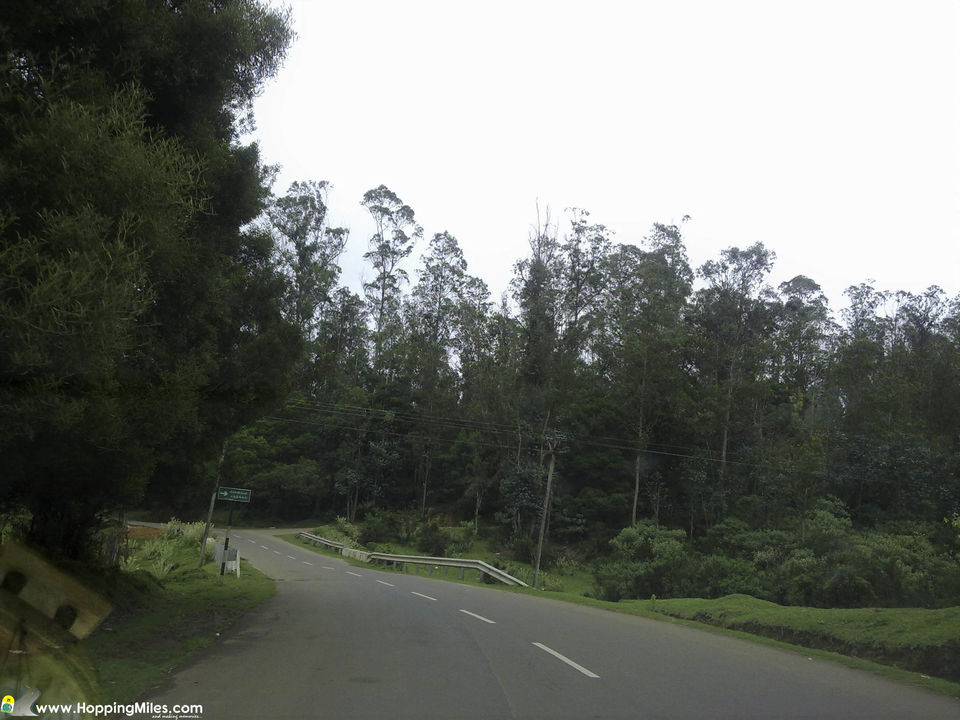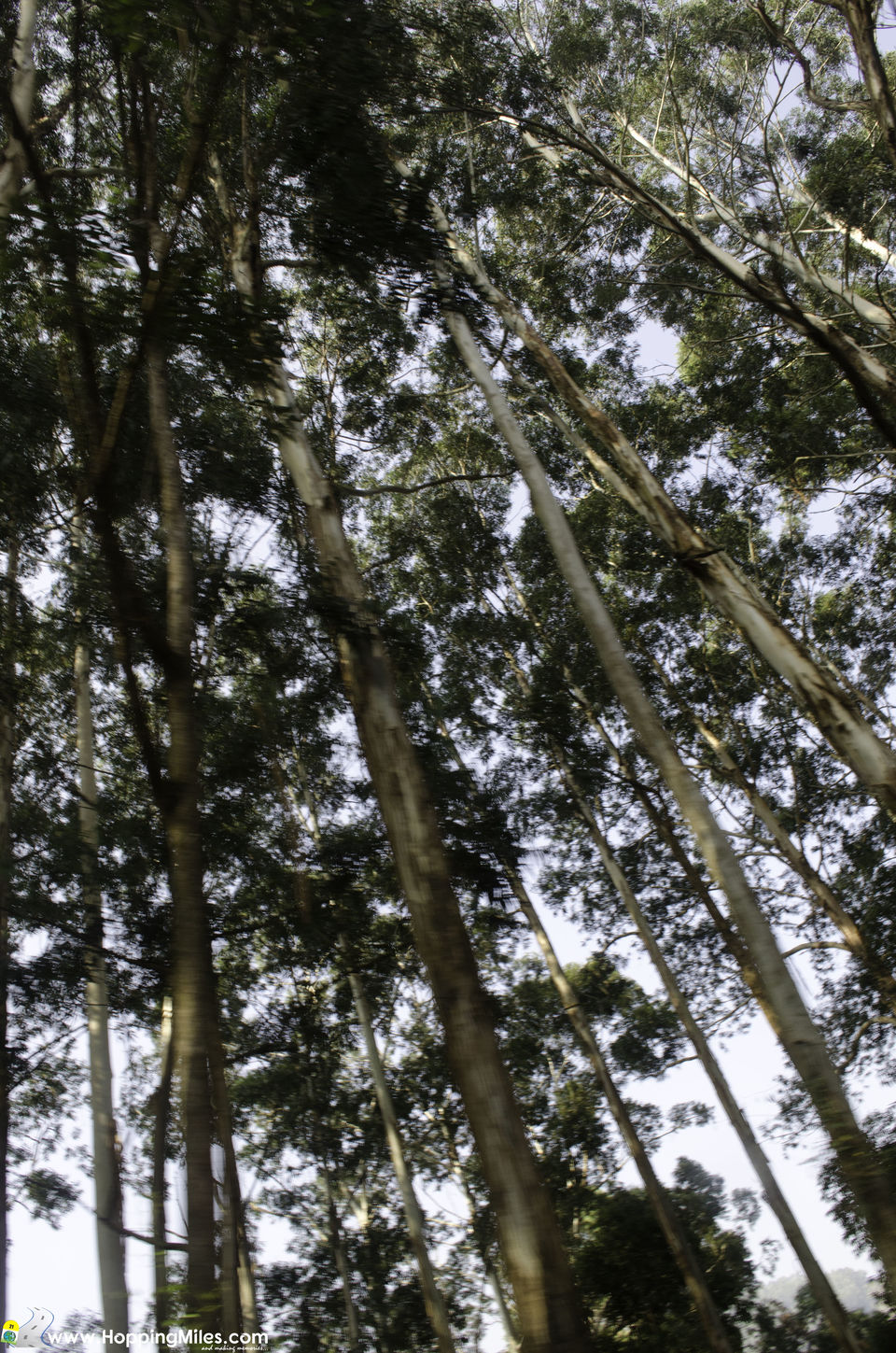 This route is approx. 30 kilometres longer and is 30 – 40 minutes slower than Route 1 – but in terms of experience is totally different from the latter! I recommend everyone to take this route at least once and you will definitely fall in love with it just like I did! :)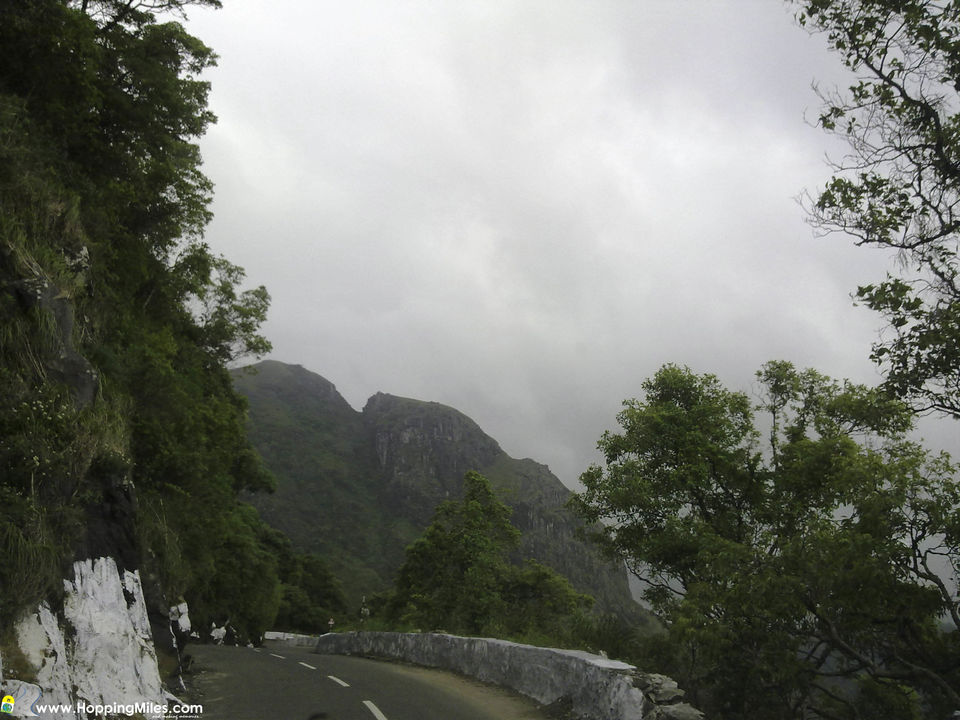 As soon as we take a left turn from Ooty, greenery envelopes the drive. The road that curves very often is a relishing experience - not only to the one with steering wheel but also to the ones who have their eyes transfixed out of the window!
Alternating stretches of towering pines followed by electric green foresty bushes disrupted by bounteous tea gardens and not to forget the roads that bend at every nook - makes one stretch that hand to turn off the AC and roll those windows down!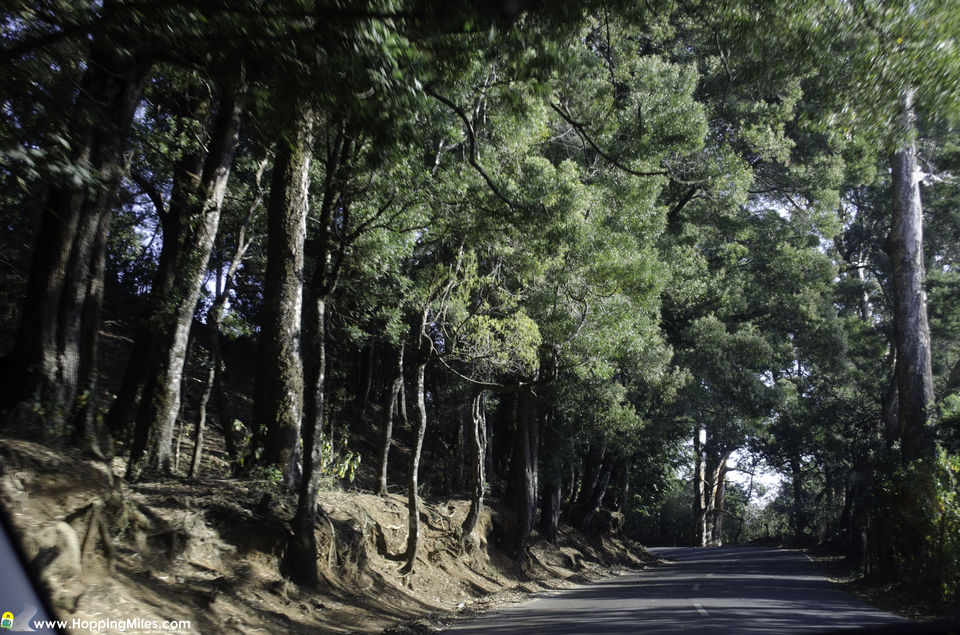 A ray of light seeps in through the gap in between the thick foliage that wraps the forest. I stare in awe forgetting to grab that camera but not forgetting to seal the scene in the mind. These scenes follow us until we reach Gudalur. Just when we thought that we crossed the green spaces and reached the concrete ones – a surprise awaited us after we crossed Gudalur city.

Just before we link to Mudumalai Forest Reserve, an entire stretch of the road is beautifully lined with overgrown bamboo trees which forms a natural green canopy! The smooth dark tarmac contrasting perfectly with the green and brown bamboo forest – truly a feast for eyes!!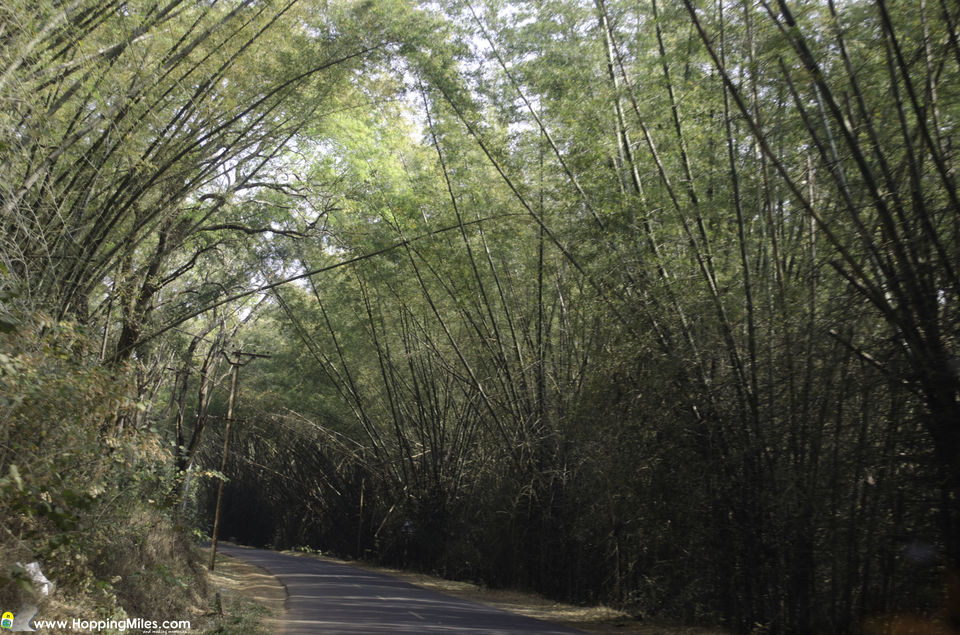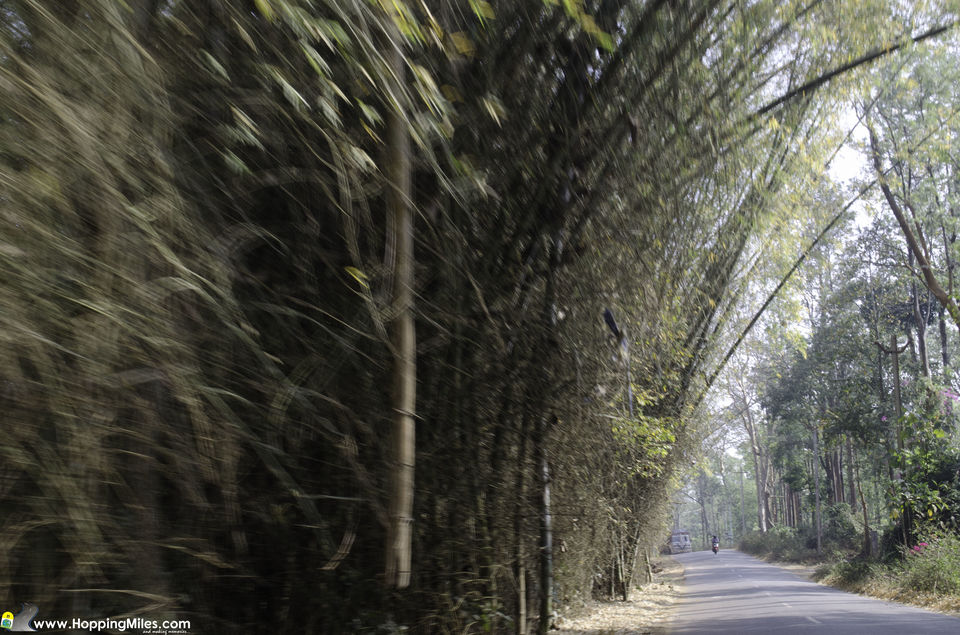 Again, small humps greet us in regular intervals – first in Mudumalai Forest and next in Bandipur National Park. This time around, just after Gundlupet, instead of going straight, take a left towards Chamarajanagar and proceed towards Kollegala, Malavalli and then to Bangalore. A huge advantage of this detour is to avoid Mysore Road. As the daylight fades, the traffic on Mysore to Ooty road soars and it becomes miserably painful to drive back home with staggering speed. On the contrary, the roads on this beautiful state highway are more quaint and welcoming with occasional spurts of flower plantations in the sides of the road!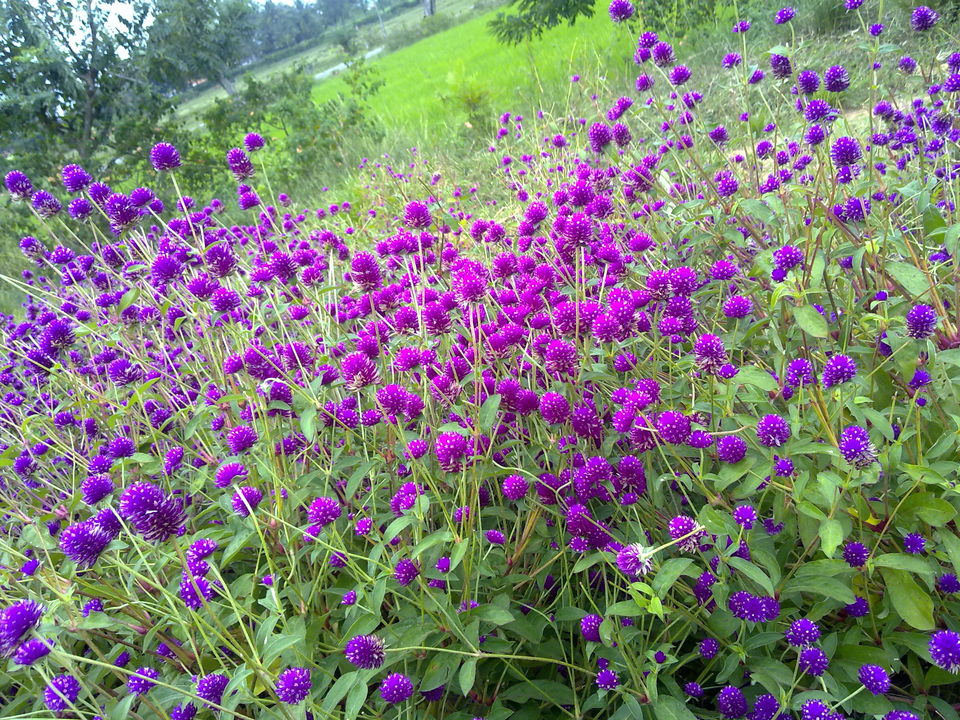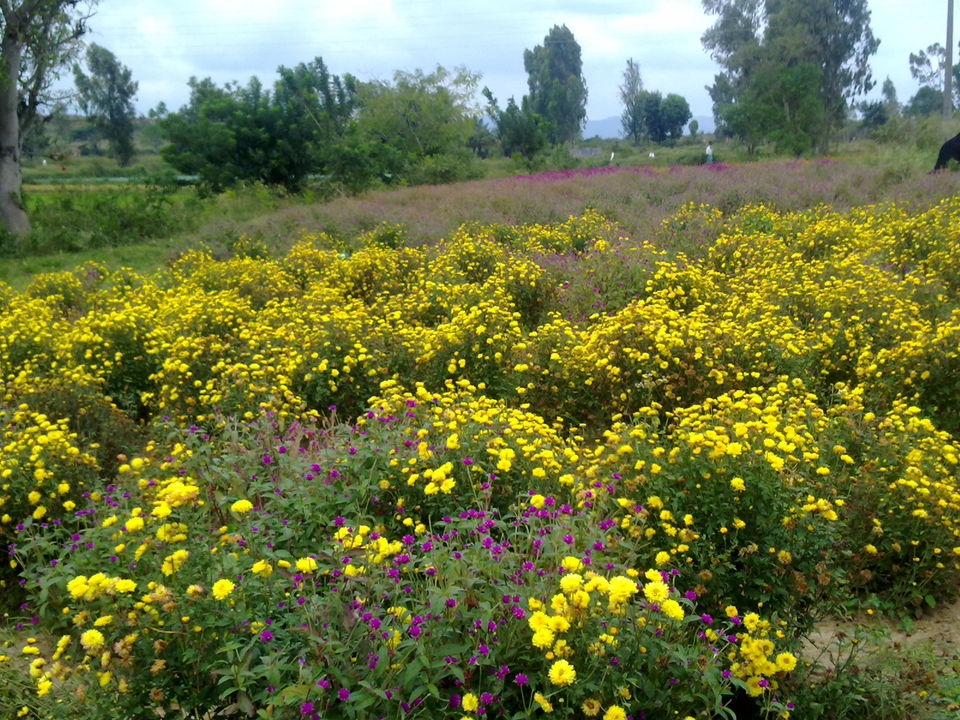 Have you been on any of these routes? How was your experience? Share it with us in the comment box below!
Follow me on Instagram here.

Frequent searches leading to this page:-
flowering trees in india, trees used for landscaping in india, flowering trees in bangalore, golden shower tree india