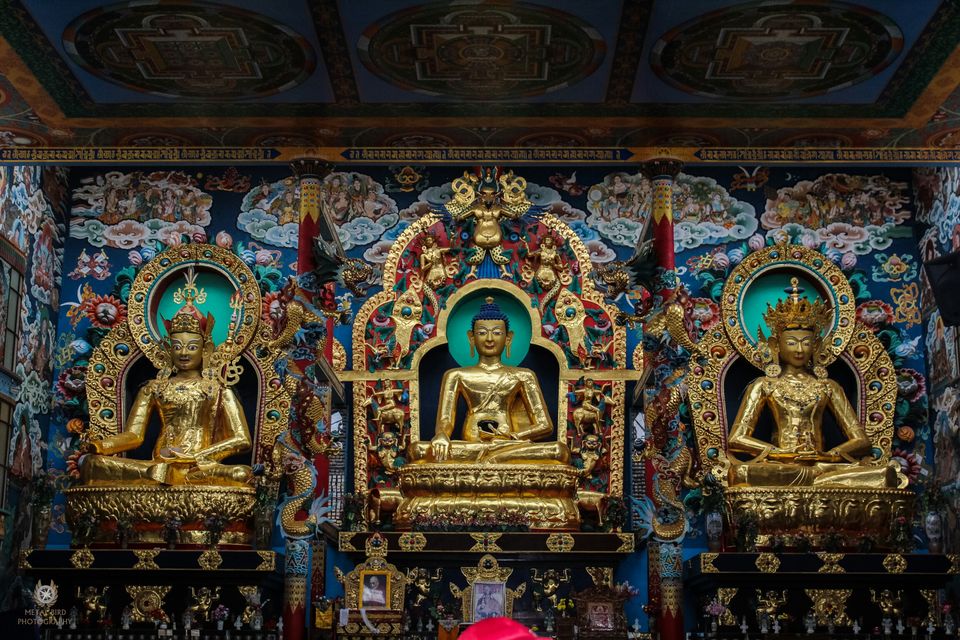 The day started auspiciously, as we all came at the exact scheduled time and every bikes were fuelled up. We were invited by the Team Neutrals and DOC for sending them off to Leh, before heading our way to bylakuppe, we went there and wished them for a safe journey. We started our ride to bylakuppe with 24 people.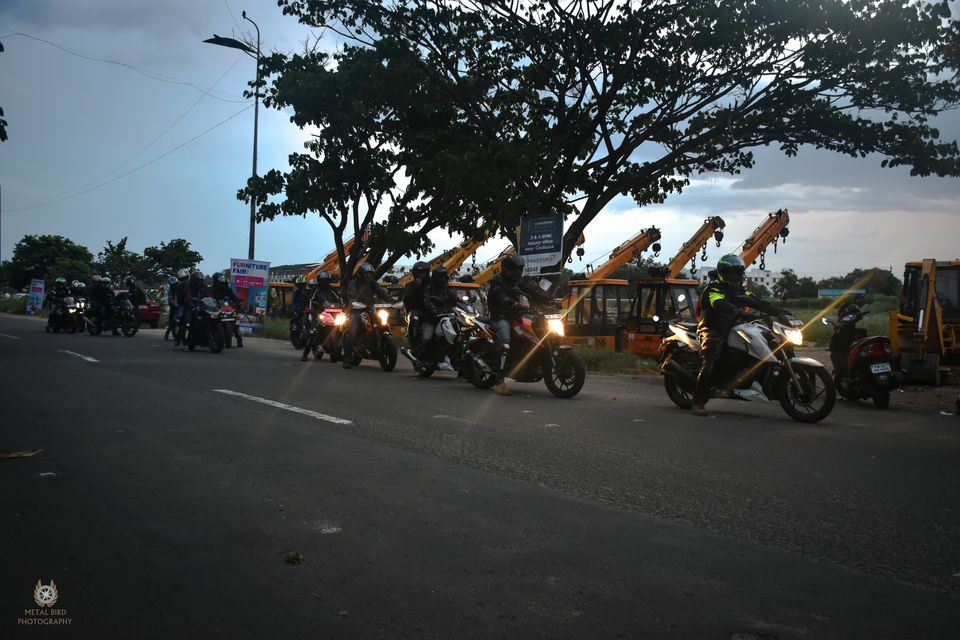 Bylakuppe:
One word definition- Peace
It's one of the Tibetan Settlements in India. It is located in the Foothills of Coorg. One can get to know the Tibetan's culture by visiting this place. It's located at a distance of 33km from Coorg and 88km from Mysore. It is one of the main Tourist attractions.
The serene nature makes everyone fall in love with this place. The Cleanliness and Maintenance of this place is top notch. There are many shops in which they sell Tibetan Artefacts.
Here's how Metal Birds Flied to Bylakuppe- Mysore- Bandipur from Coimbatore
After almost two hours of ride we stopped for breakfast near Dhimbam, and then we came to know that it's one of our team mate's birthday, we celebrated it by cutting a cake.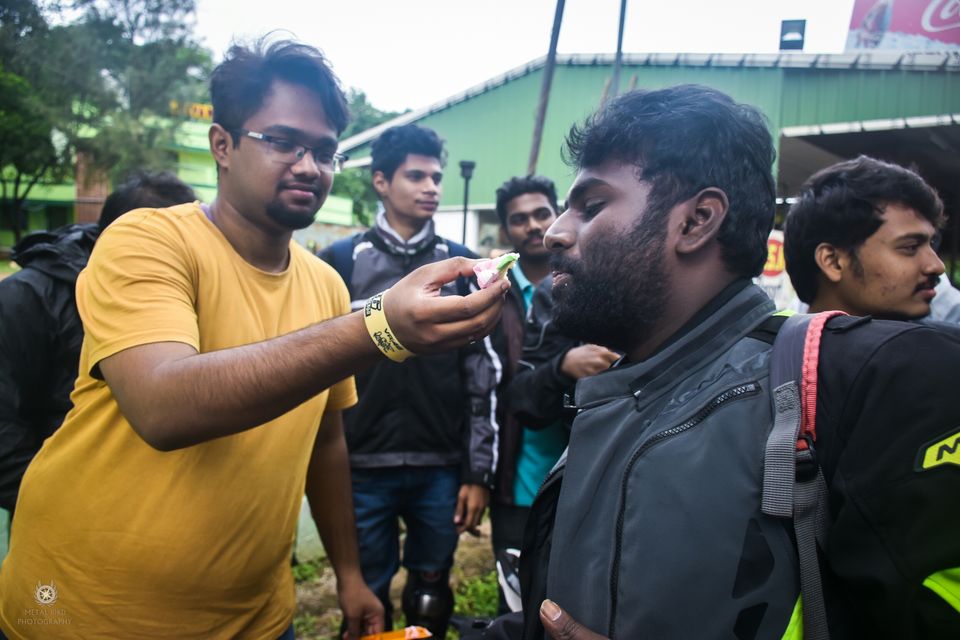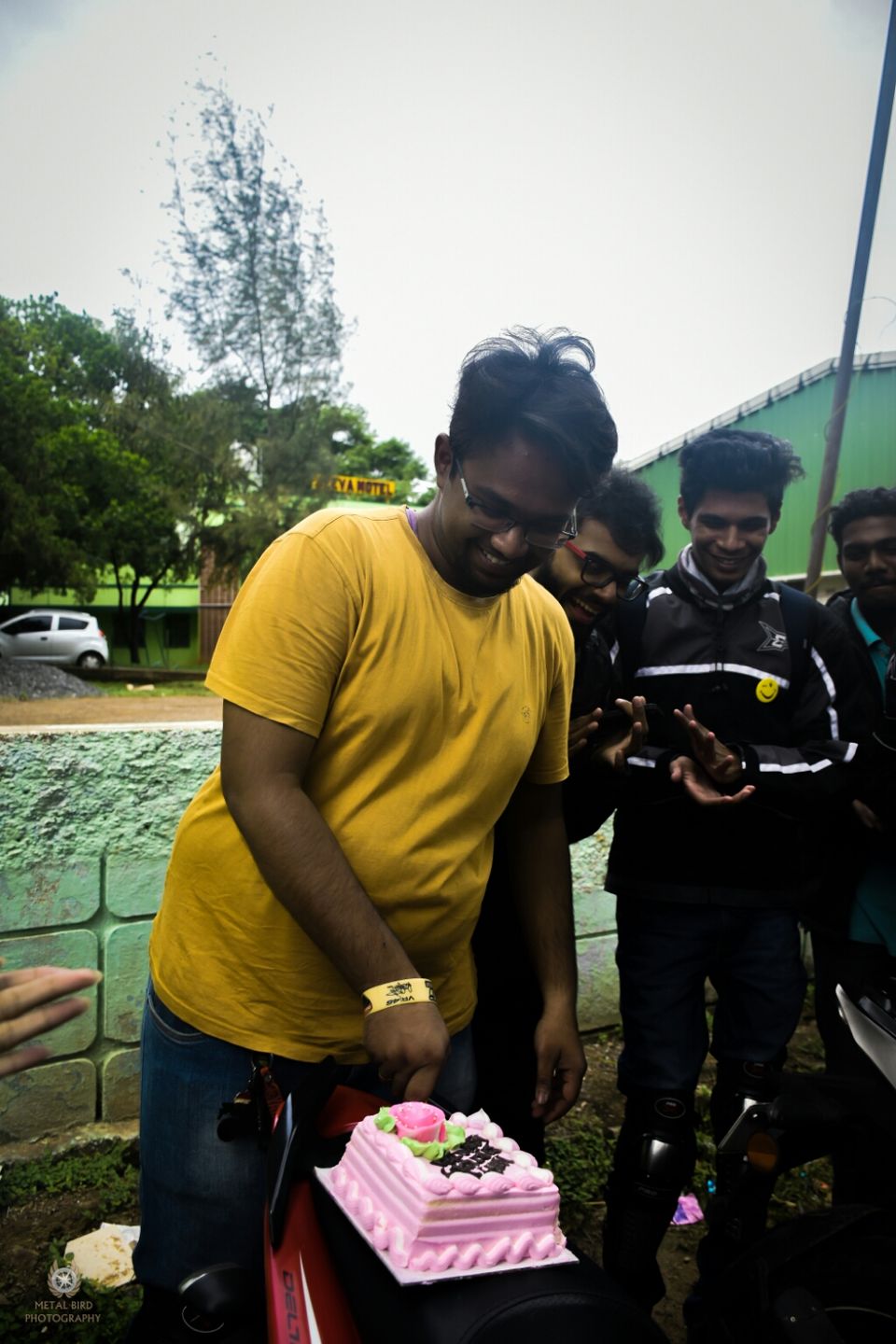 While we were about to leave, it started drizzling, all of them were advised to wear rain gear. While En route Mysore, we were fortunate enough to witness some wild animals. The rain didn't stop so as our ride. With our tyres splashing the water and helmets taking every hit on the rain we rode across the lush green lands, it was very much soothing to eyes.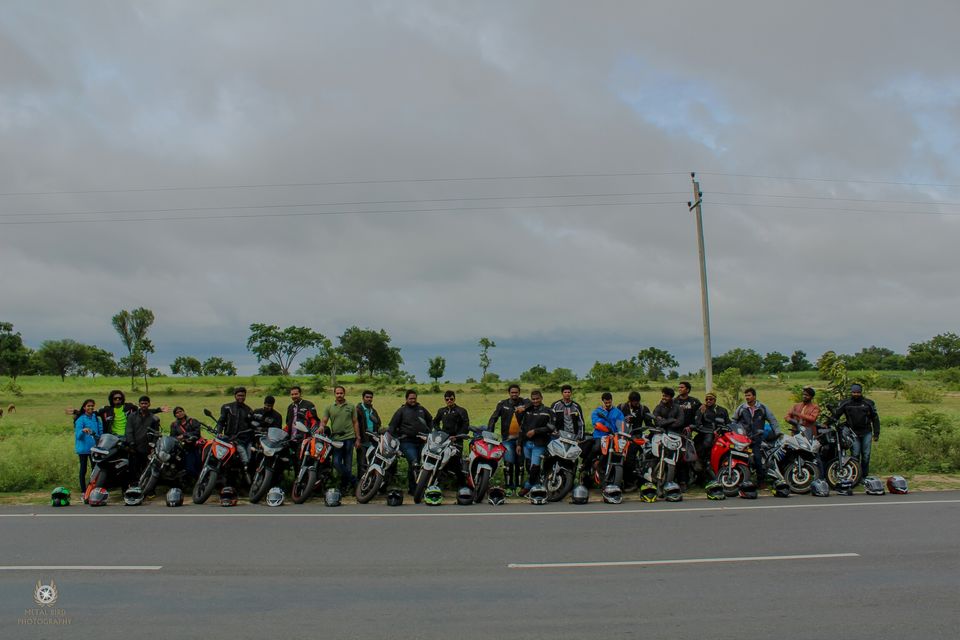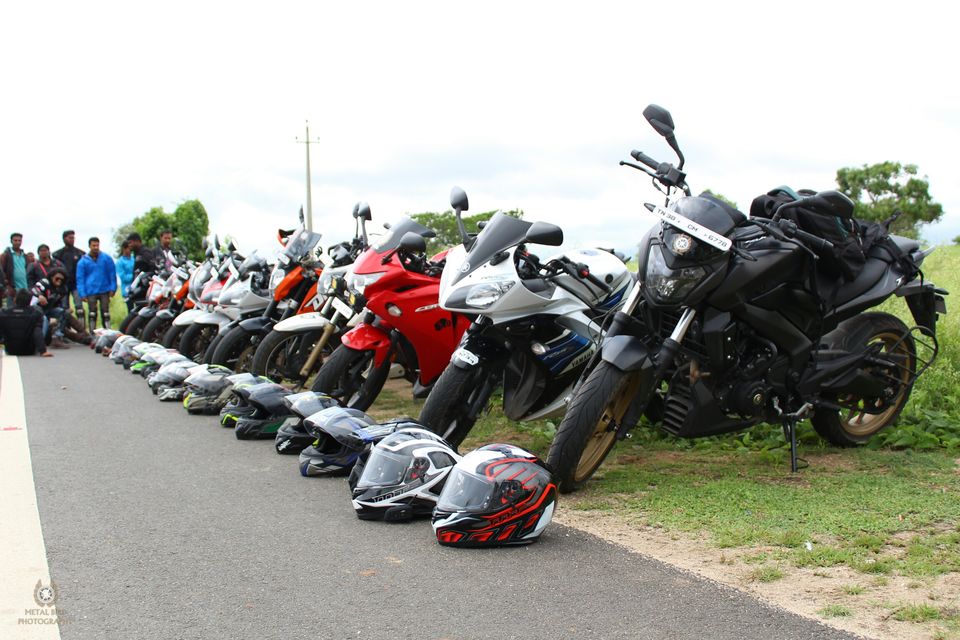 All of sudden one of our team member's bike stopped working, as we have expertise mechanical and electrical engineers :-P in our team, it was sorted out within a matter of 15 min (Temporary solution). Then we continued our journey to Bylakuppe, on the way we stopped for lunch. While having lunch, there joined another member of our team, we were supposed to meet him at Mysore but he detoured all the way to Dhimbam and came back to Mysore because he thought that he could join us near Dhimbam but he couldn't. Then after having lunch we headed our way to bylakuppe.
We reached our destination after an hour. We went in, saw those prayers and rituals, took some really nice pictures. After spending an hour or so, we headed our way back to Mysore, that's were we booked our room.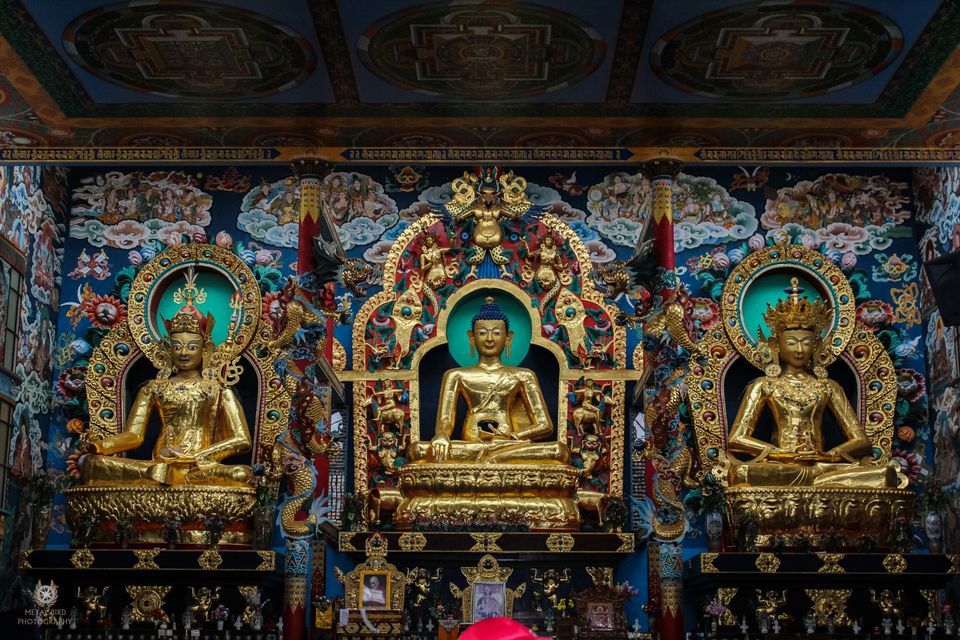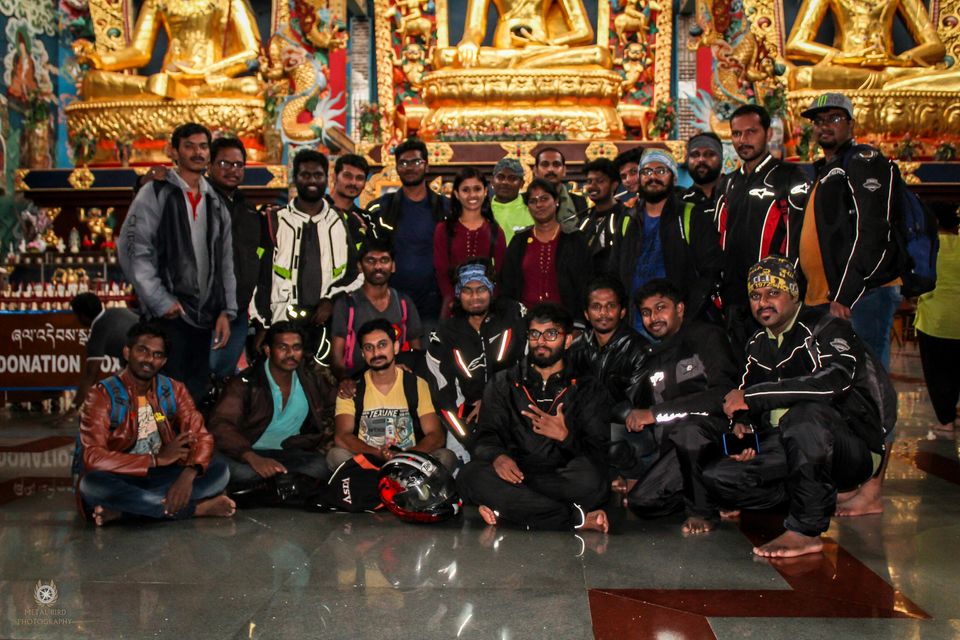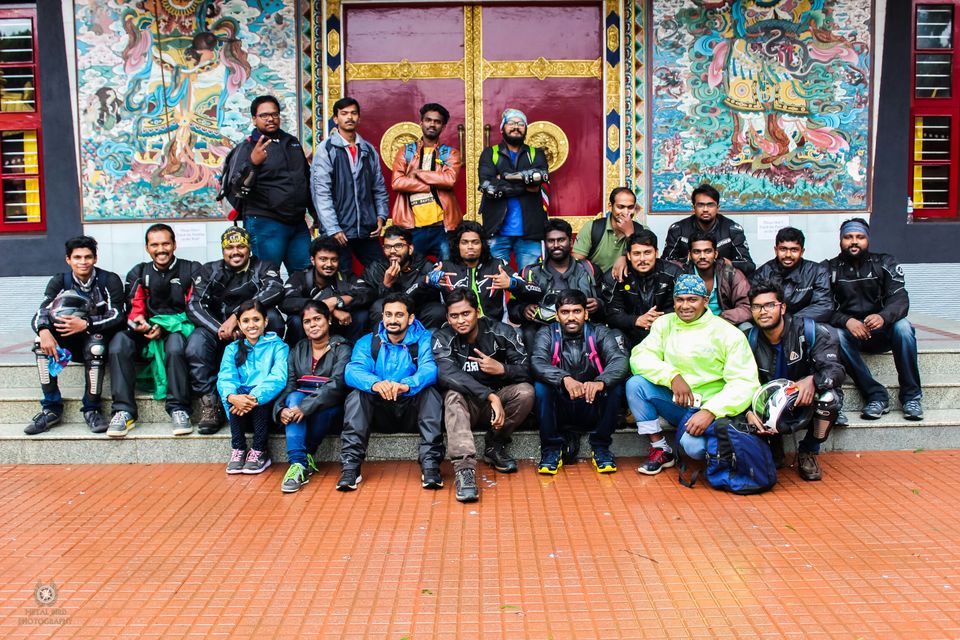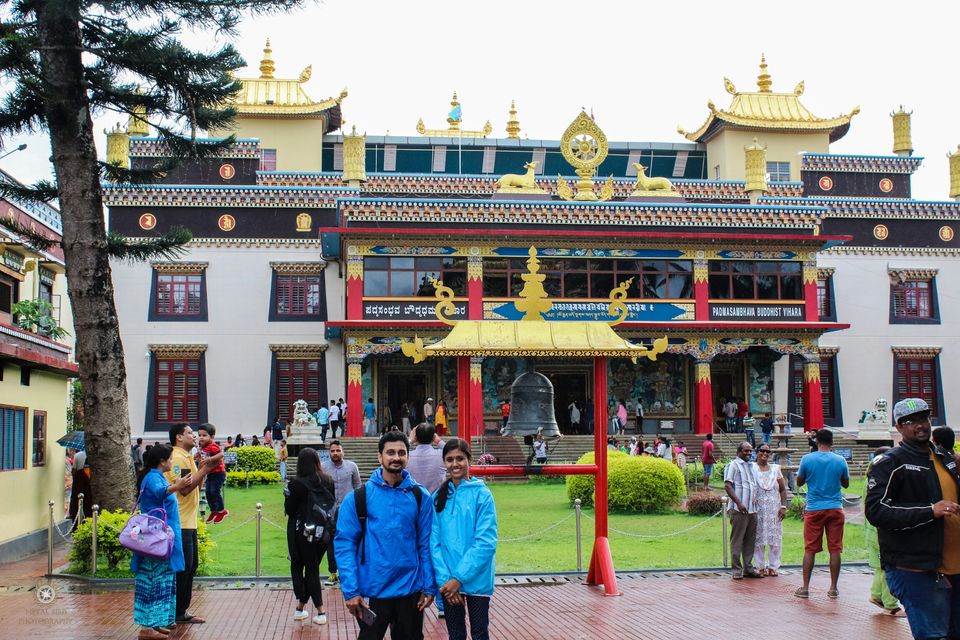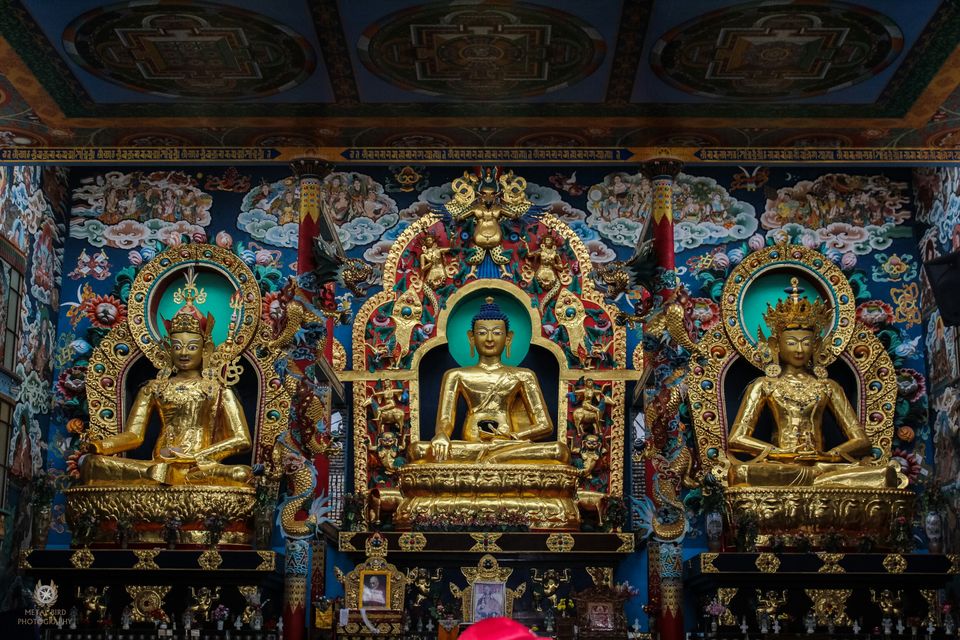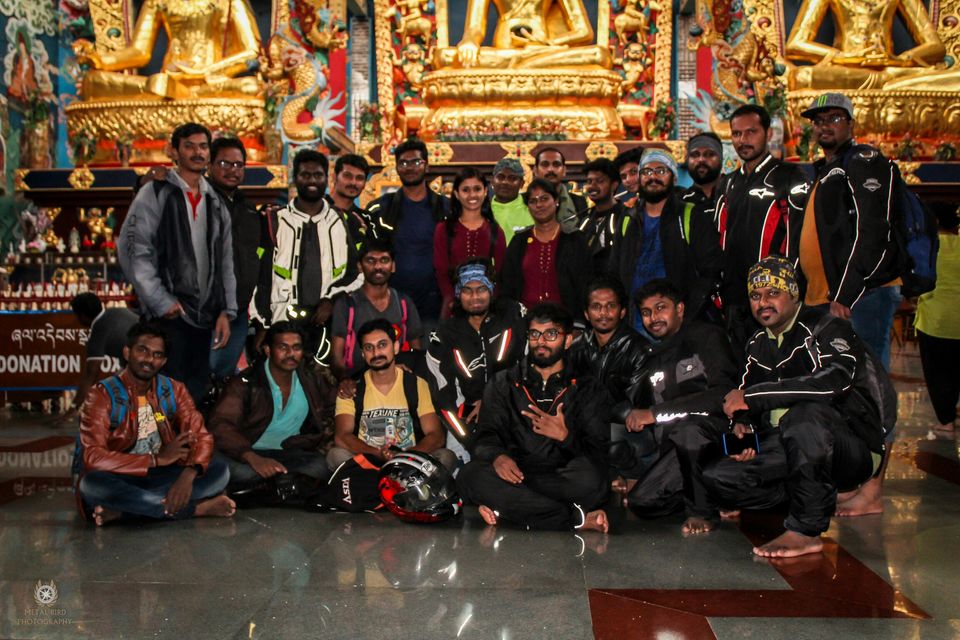 At dusk, the sun started to go down and our headlights started to come up. The rear view mirrors started to reflect the light from the bike behind, at the same time the war between the high beamers in the opposite side of the road started. Unfortunately i couldn't see anyone in low beam, some of them were using extra lights, so that the people in the opposite side of the road couldn't see anything in front of them. On our way back we took a tea break and came to our hotel. Fortunately we got the best hotel at a cheaper price. The lawn near the corridor welcomed us with a great lighting. We all got freshed up and had our dinner.
After almost 400km of ride in bumps and potholes, we all were exhausted. We couldn't think of anything rather than sleep so we parted our way to our room and had a good sleep. The day ended with so much of laughs and memories.
I was surprised to see everyone woke up at the exact scheduled time even though the previous day's ride was tiring. In the night we couldn't see anything in and out of the hotel because it was pitch dark and everyone was tired, but in the morning the beauty of the hotel was just mesmerizing. We captured some really nice pictures in the hotel. Only in the morning we noticed a river, passing near the hotel.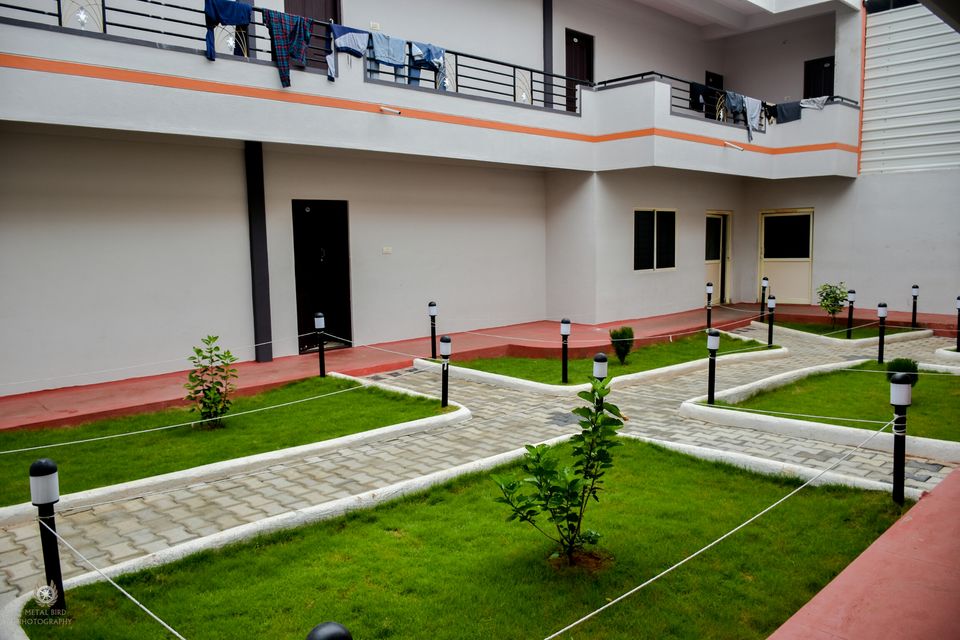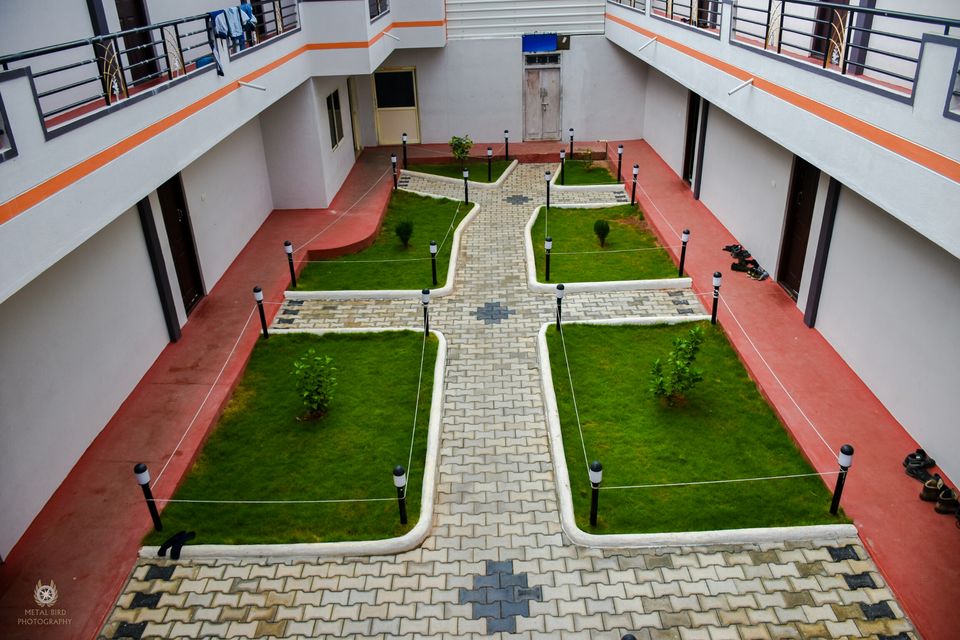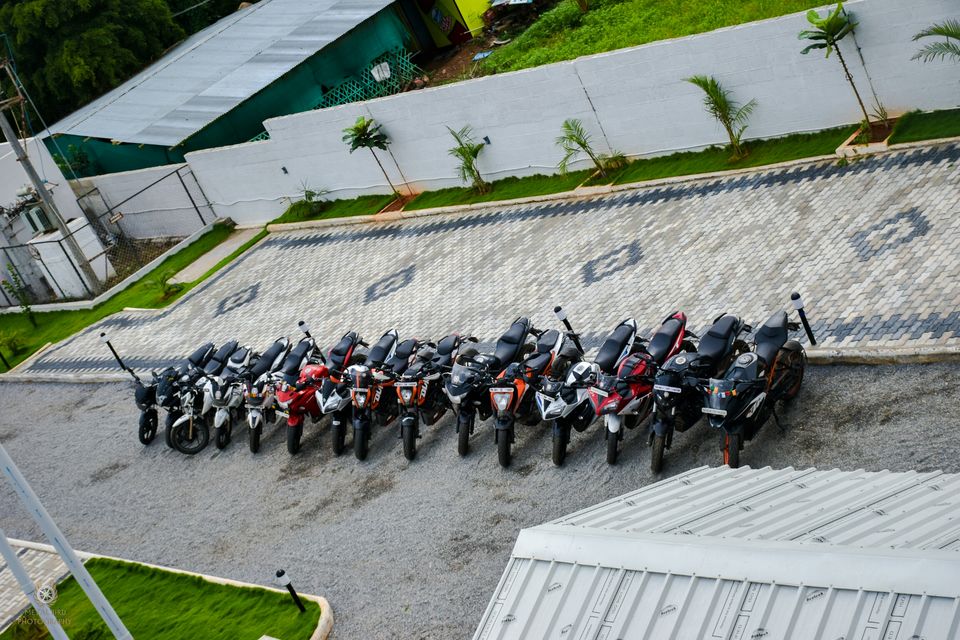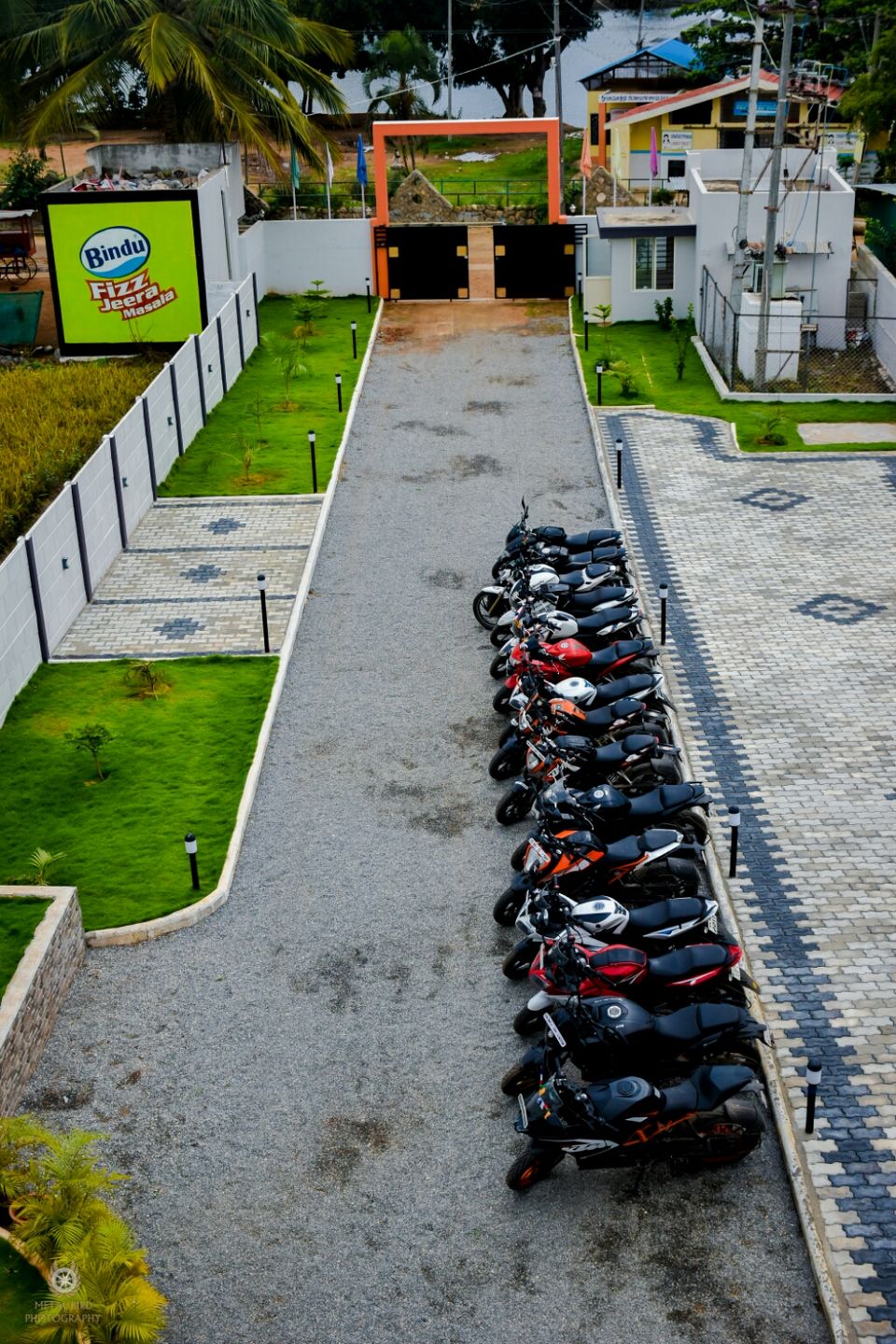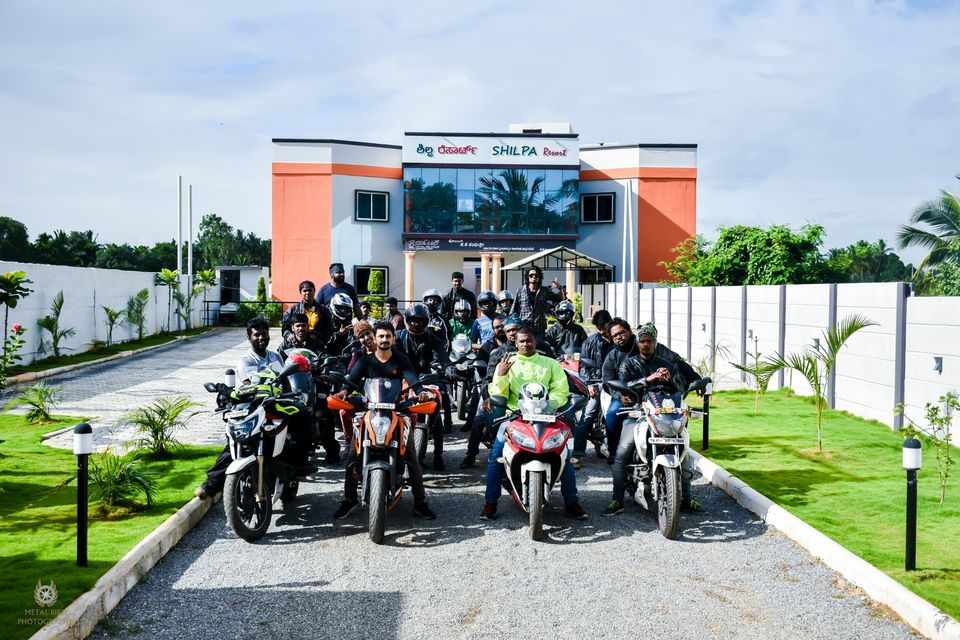 We all got freshed up and left to Ranganathittu Bird Sanctuary which was 10km away from the place where we were staying. As soon as we started our bikes, it started to drizzle, so we all wore our rain gears and left. On our way we stopped for breakfast and reached Bird Sanctuary. We were welcomed by the green trees in both sides of the road, after paying for all those passes, we parked our bikes and went for boating. We could witness many birds like Stork, Spoonbill, Pelican, etc and there were some Crocodiles too in the lake where we were boating. With the drizzles falling on our face and the birds flying in and across the lake, we enjoyed the calm nature of the sanctuary.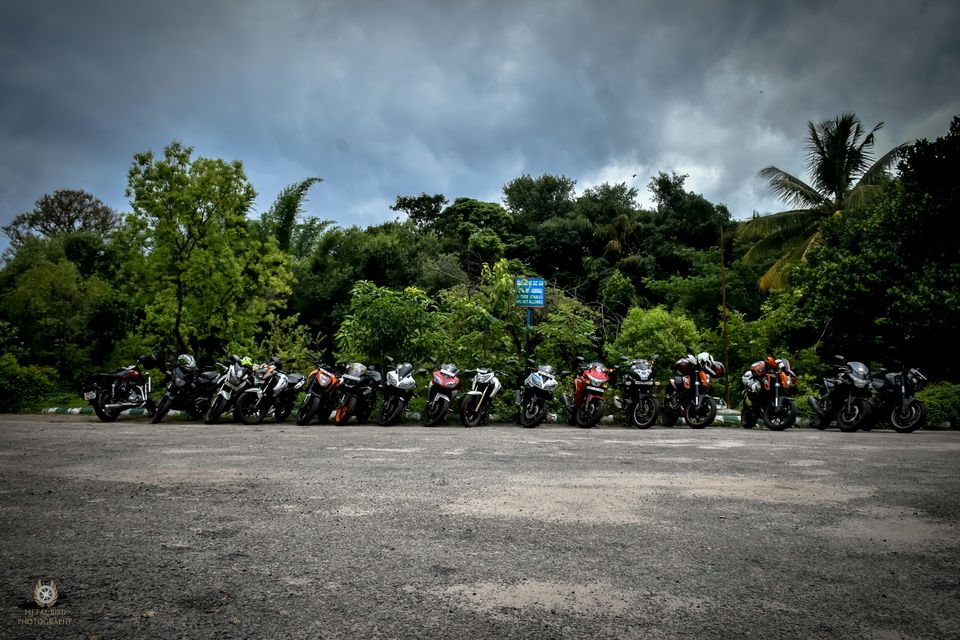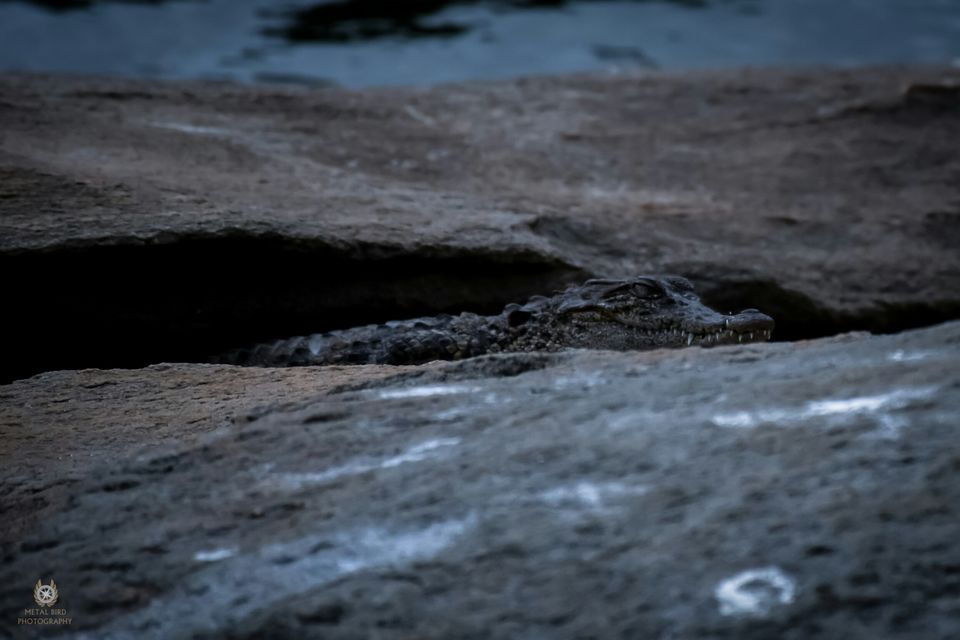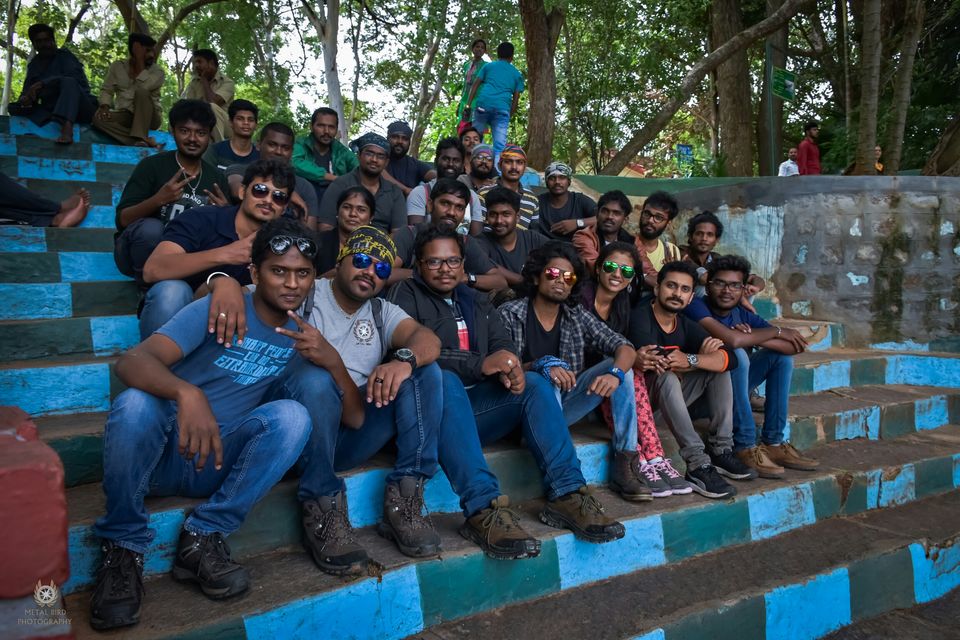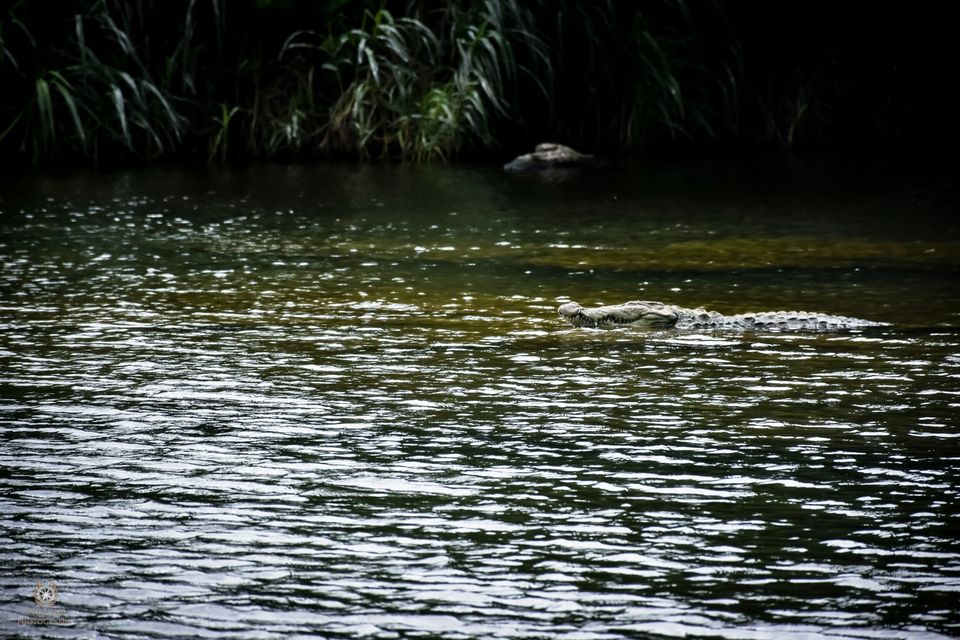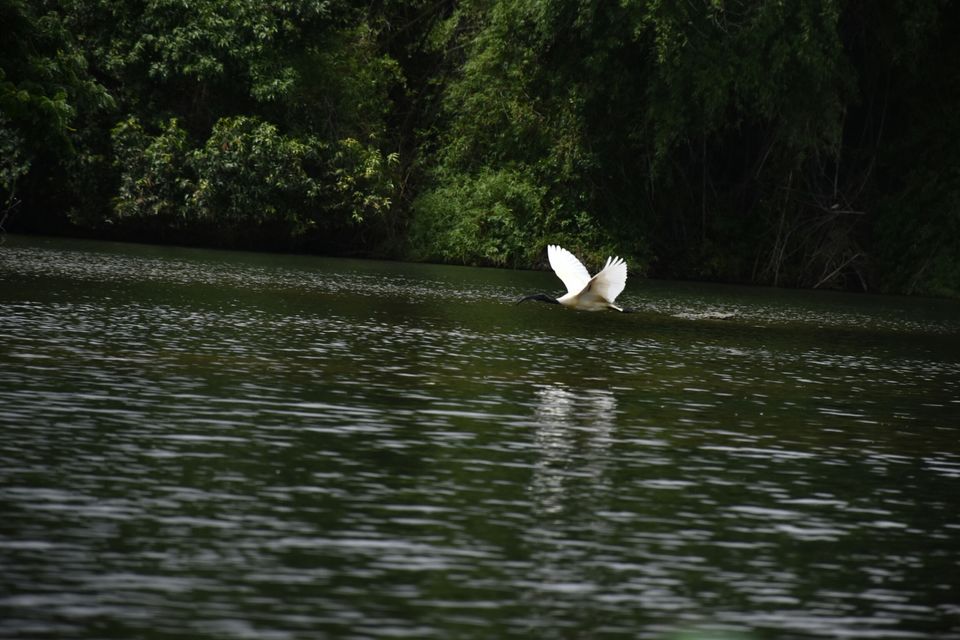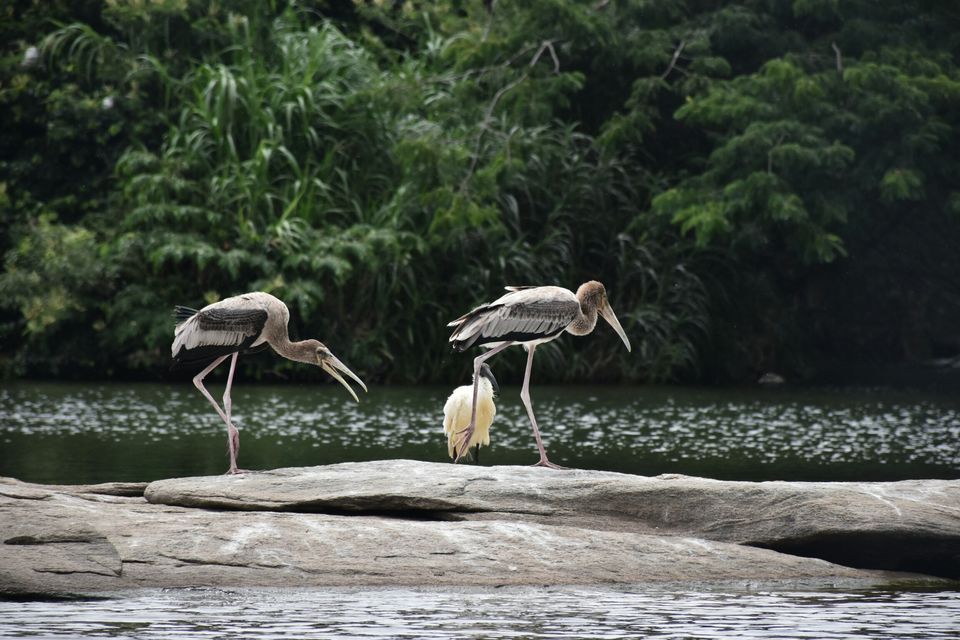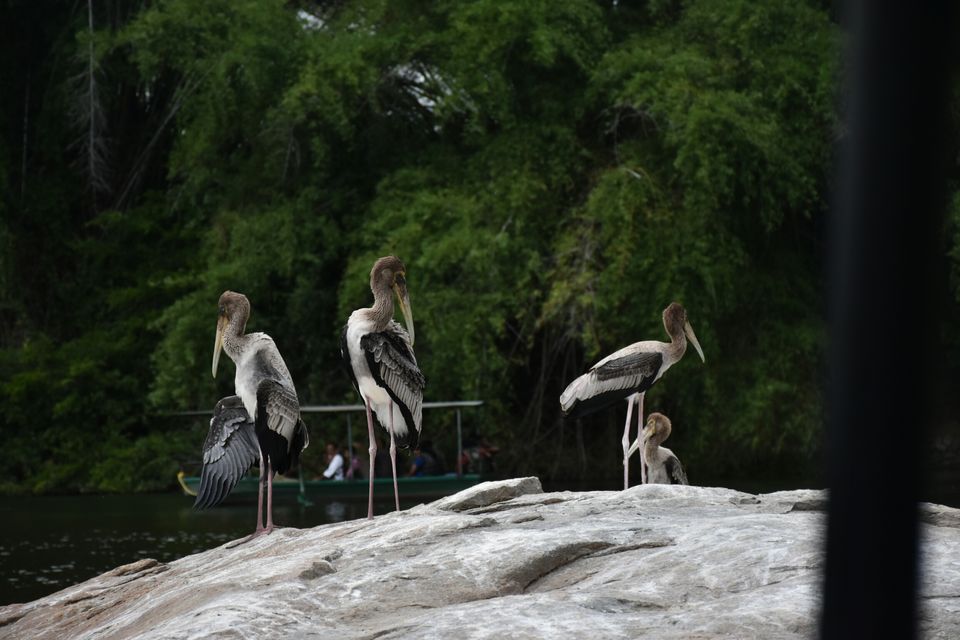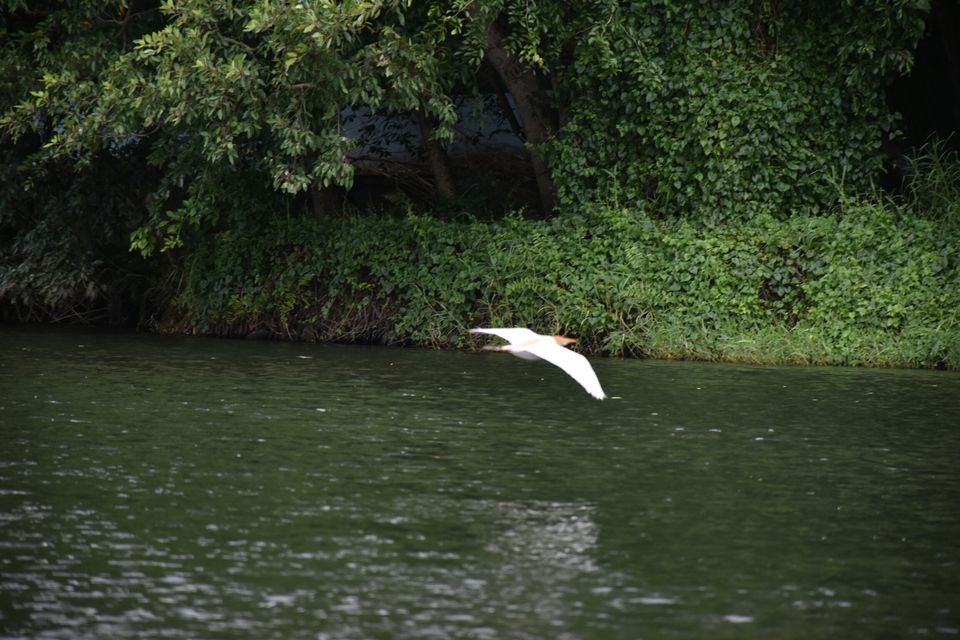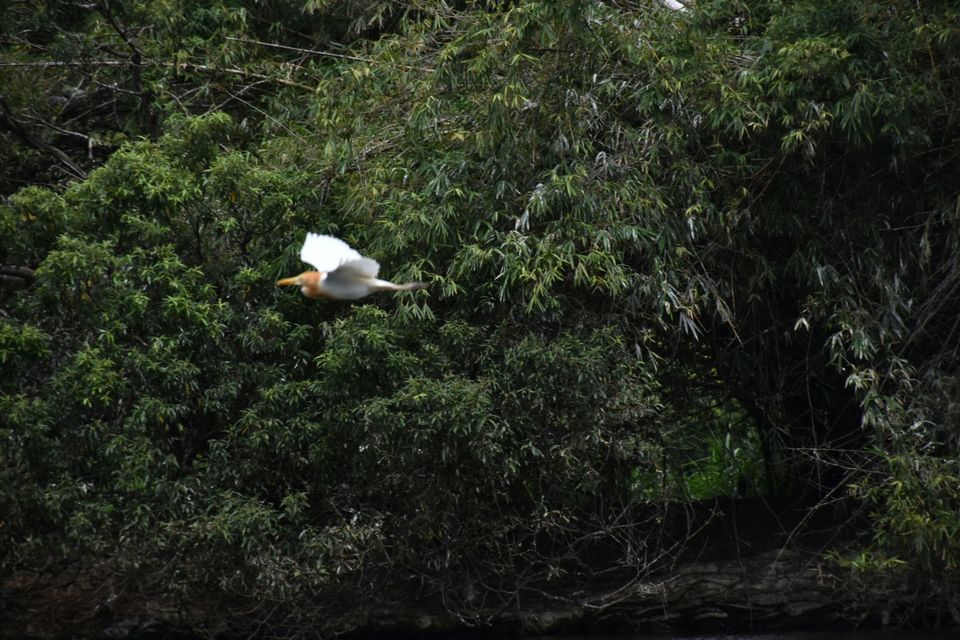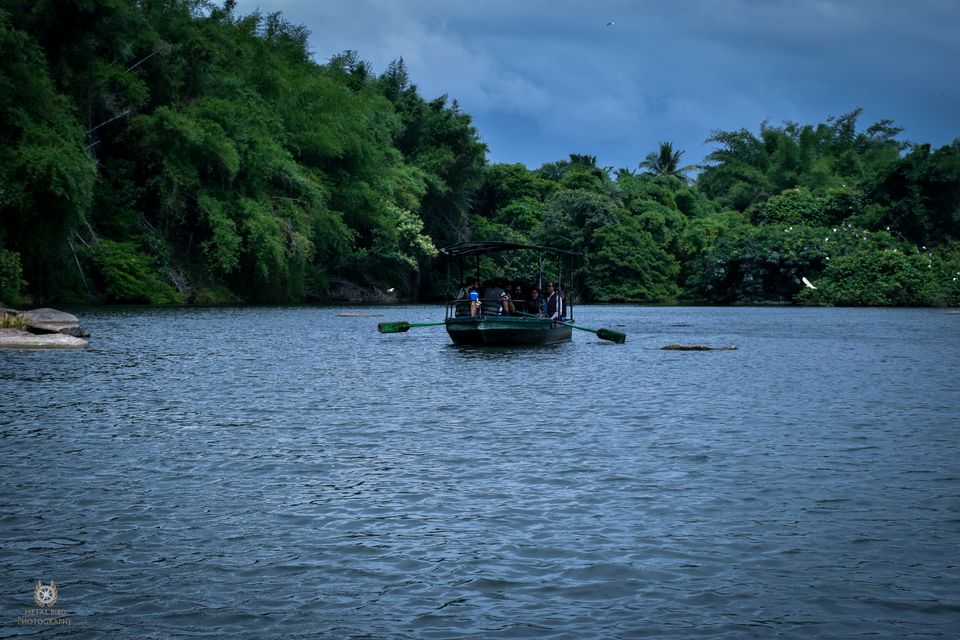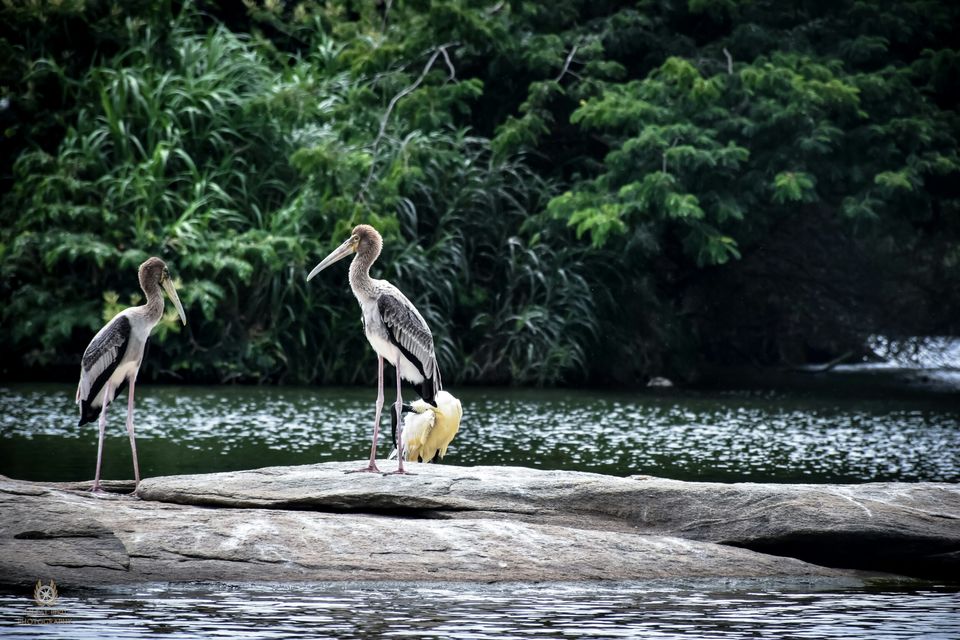 We came back to our room and we were on a mood to take bath in the river. After spending for about half an hour in the river, we came back to our room, all dressed up , geared up and checked out of the hotel. With all the memories left behind, we fuelled our bike and headed our way back to Coimbatore. This time we took another scenic route, which was Mysore, Bandipur, Masinagudi, Ooty and Coimbatore.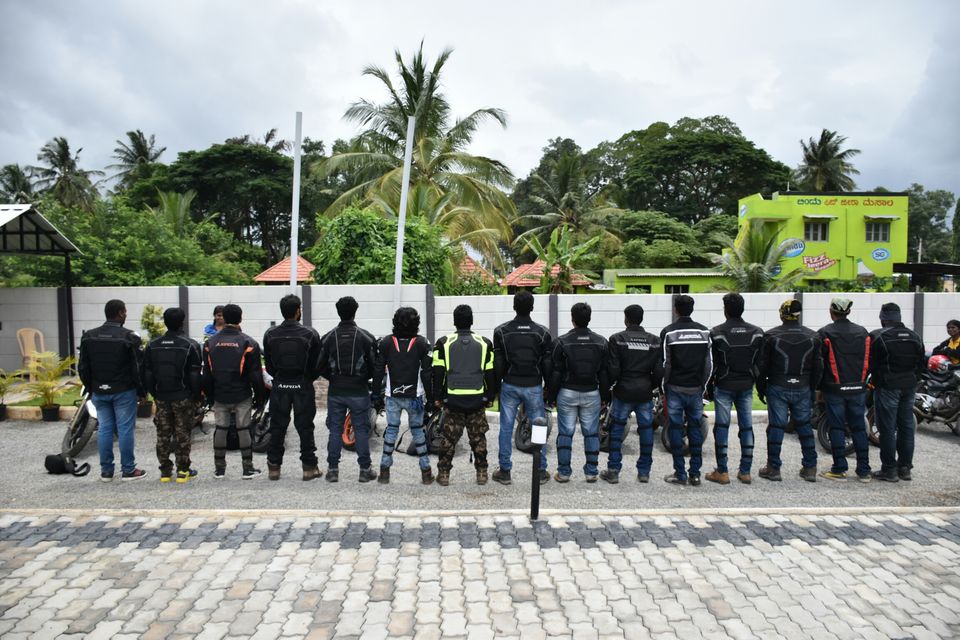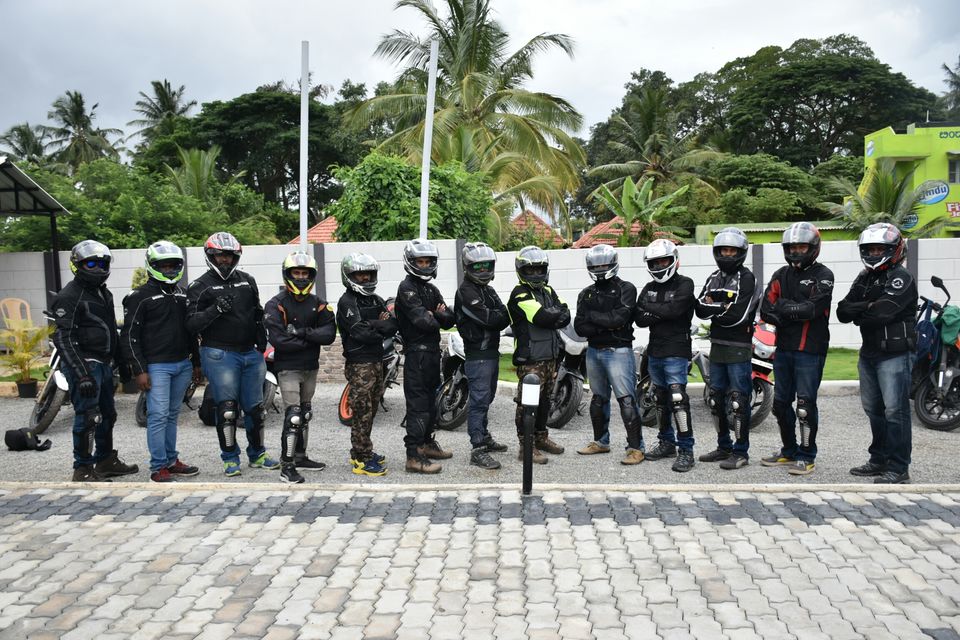 The route was very much scenic enough with all the trees and wild covered, once again we witnessed some wild animals. The intense feel of heaven was felt while En route Bandipur. After riding through the narrow, curvy, scenic road and braking for every km for speed breakers , we crossed the border and reached Masinagudi. We had a pit stop and moved to ooty.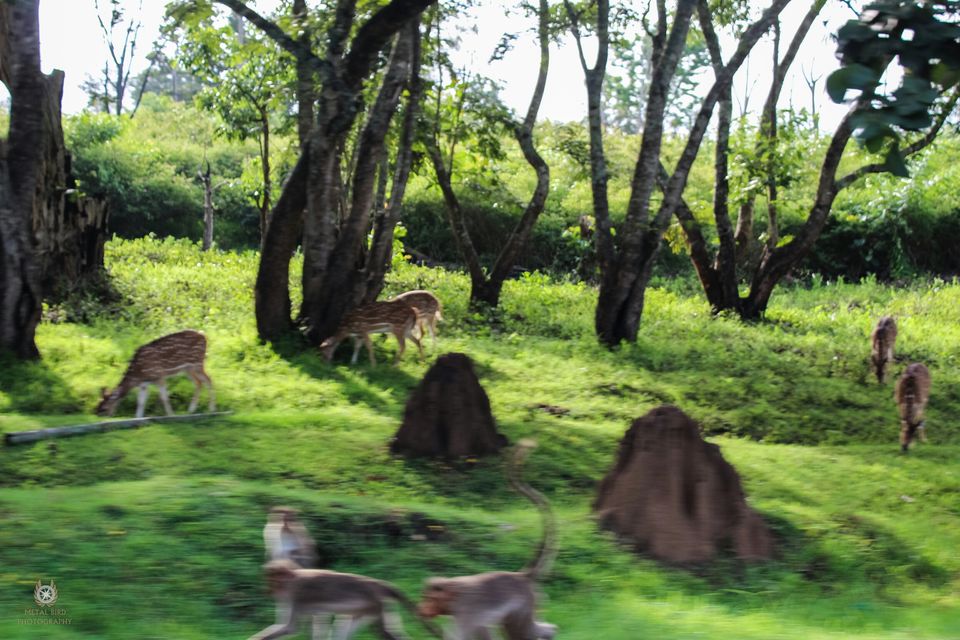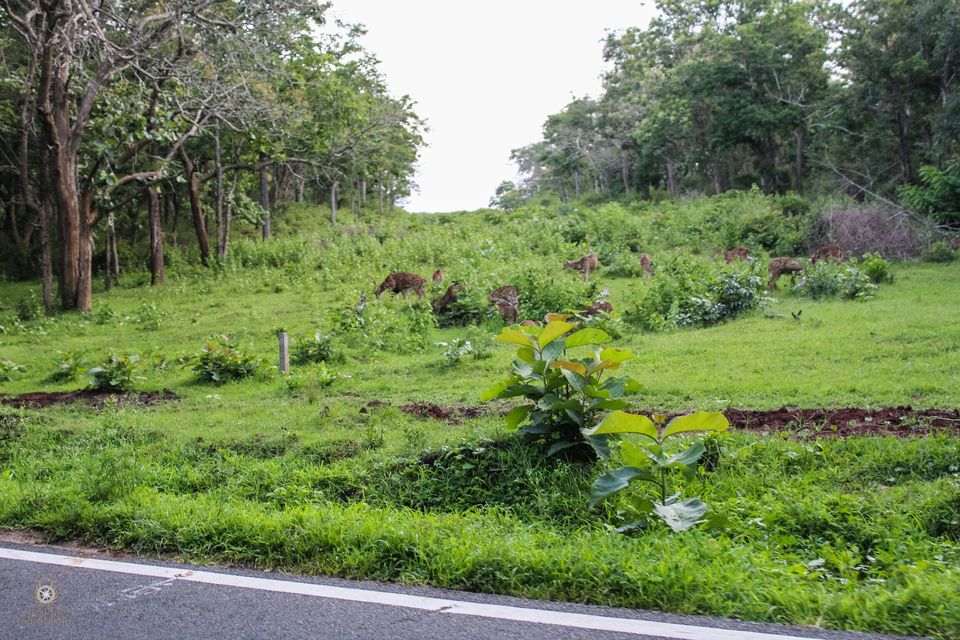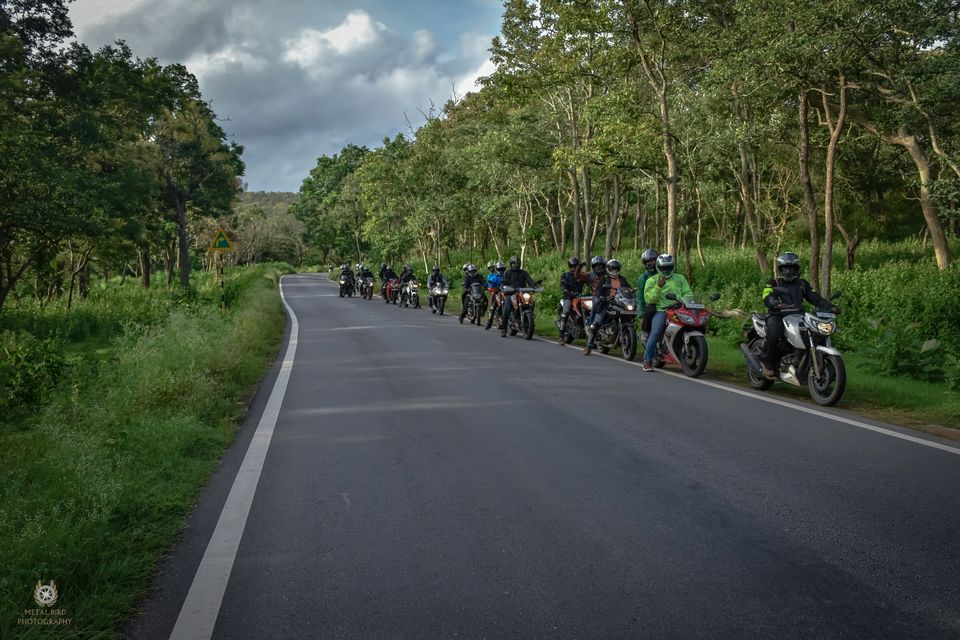 Once again the rain started to hit the helmets, we didn't give up but the rain did. The sun slowly started to go down so as the temperature. We rode in almost 14°c in the dark and reached Kothagiri. We had a nice cup of tasty tea and snacks in Kothagiri and this was the best break in the entire ride. After that we continued our journey to Coimbatore. The cold winds passing through the Riding gears and us having fun in almost each and every hair-pin bends. After an hour or so, we reached Coimbatore..!
With our Hands shaking Good bye, our Mouth saying"Will Meet in the Next Ride" and the Memories staying in our Heart, we parted our way back to home.
Ps:
Pass price we paid in Ranganathittu Bird Sanctuary
Entry pass :Rs.70/person
Boating :Rs.70/person
Two-wheeler pass :Rs.15/vehicle
Camera :Rs.100/camera

- Riders of Metal Bird