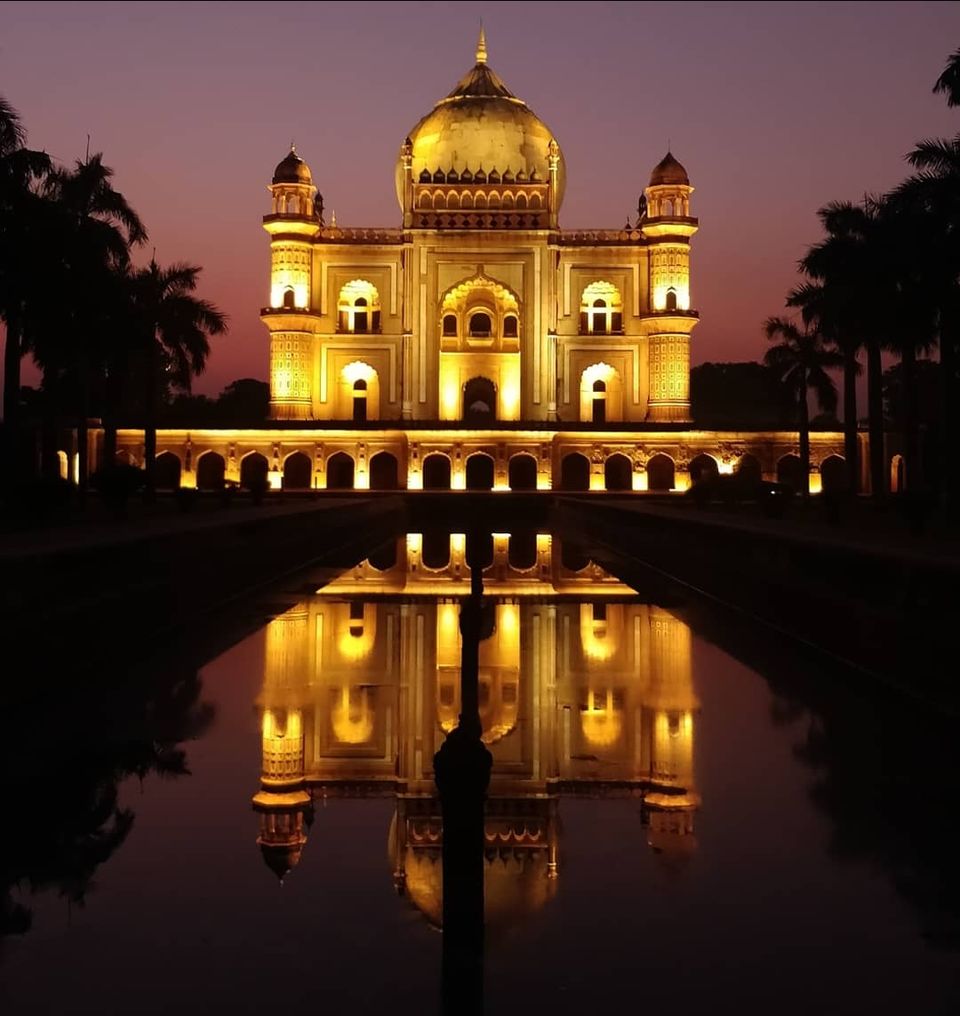 Safdarjung tomb was built in 1754 for Nawab Safdurjung (in picture) in the Mughal Empire style. The key features of Safdarjung tomb are: the Char Bagh plan with the mausoleum at the center, a ninefold floor plan, a five-part facade, and a large podium with a hidden stairway. The garden is in the Mughal charbagh garden style, and is a smaller version of the garden of Humayun Tomb.
The best time to visit Safdarjung tomb in Delhi is during the cool, dry season. You can choose to go sightseeing anytime between November and March. During this period, the weather in Delhi remains pleasant. The temperature ranges from 20 to 25 degrees. We suggest you wear light clothes. Make sure to visit the monument early in the morning to avoid the evening rush.
Safdarjung tomb timings: 7 AM – 5 PM(inside timing) and u can see lights till 9 Pm.
Safdarjung tomb entry fee: INR 25/- for Indians, INR 200/- for Foreigners adults
Photography charges: Free (video shoot at INR 25/-)
Famous for: Walking tours, photography, sightseeing, and picnicking
Visit duration: 1-2 hours
The architecture and the intricate design of this monument has many different aspects of the ancient Mughal architecture, and the entire construction is composed of many popular Arabic engravings.