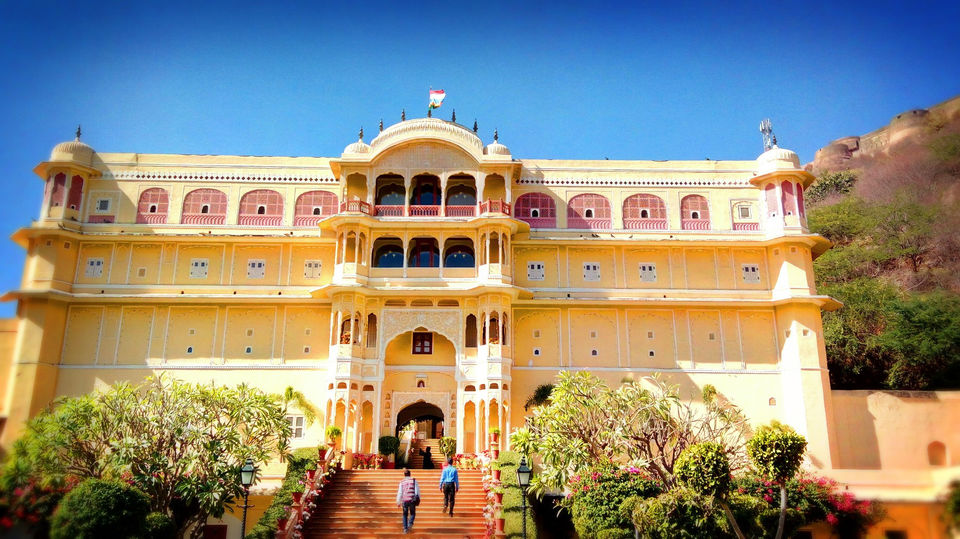 The Samode Palace is a great example of Mughal and Rajasthani art and architecture. It is a heritage property which is now converted into a luxury hotel where you can visit or stay and have a royal experience. It is located 40 km north of Jaipur city and will take 2 hours to reach there as last few kilometers you have to drive through narrow village road .
We started our journey at 9 am in the morning from jaipur and reached there by 11:30 am as we have taken two breaks (tea break) during the journey. On the way we have seen many sarso ka khet(Mustard farming) where we clicked pictures. We have taken Jaipur-Delhi road followed by Delhi-Ajmer express way and NH8B.
After reaching there you have to buy entrance ticket (1000 INR per person) which includes a guided tour of the palace and you can redeem 1000 INR in food bill.
For example:
2 person ticket= 2000 INR
Total food bill is 2700 INR then you have to pay only 700 INR.
In the tour we have seen Ladies Waiting room, Durbar hall, the Sheesh mahal and Pool area. On request(guide) we have visited the rooftop.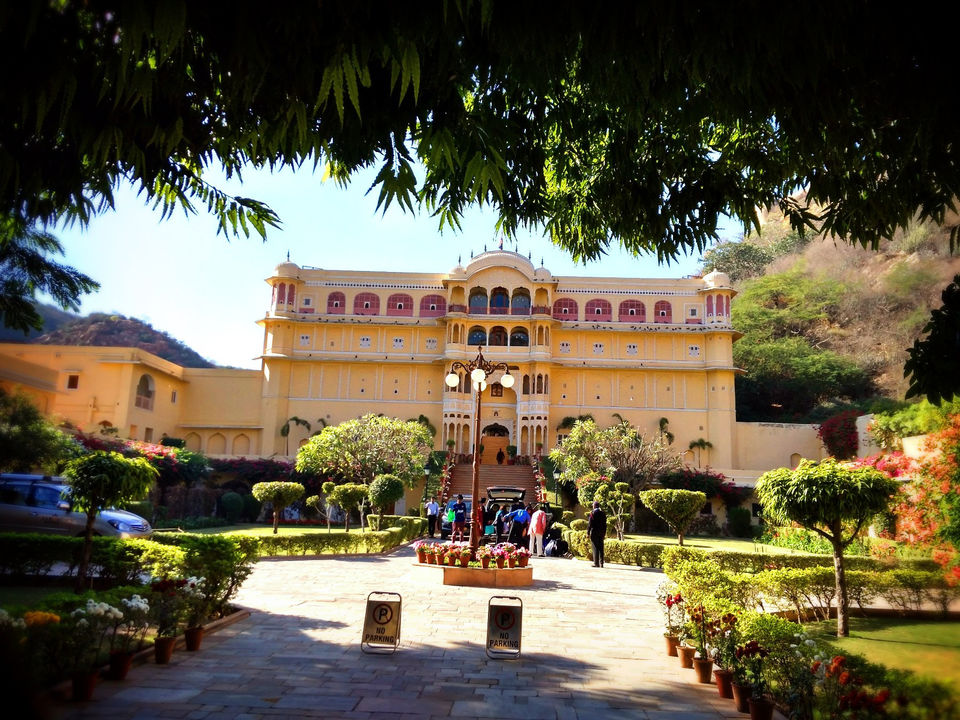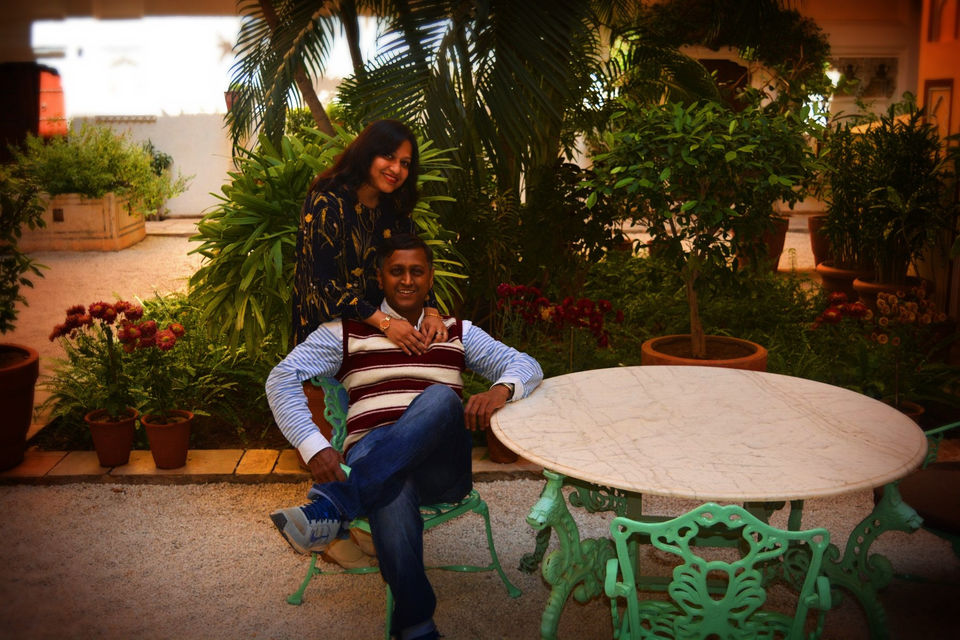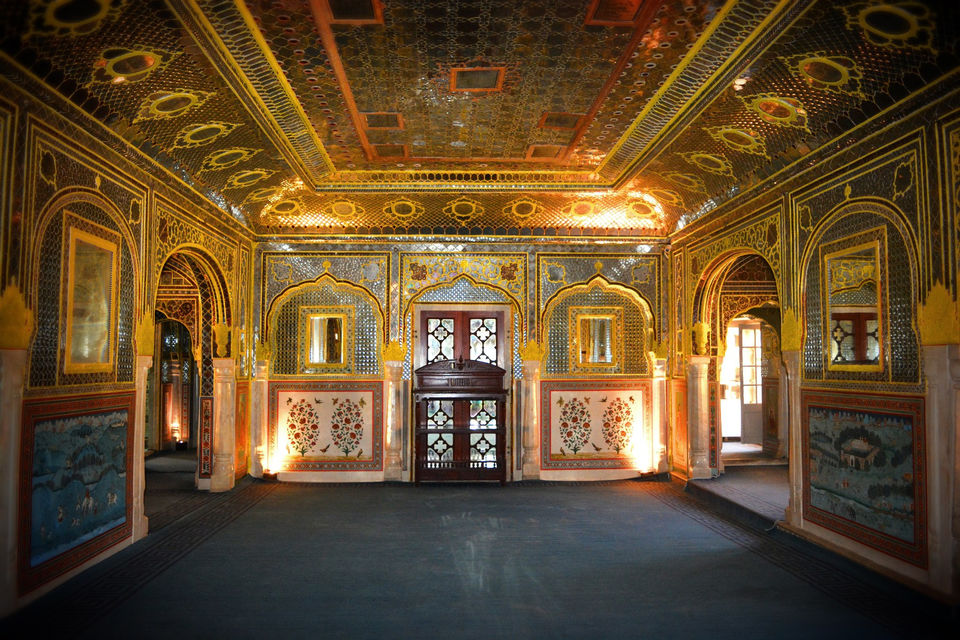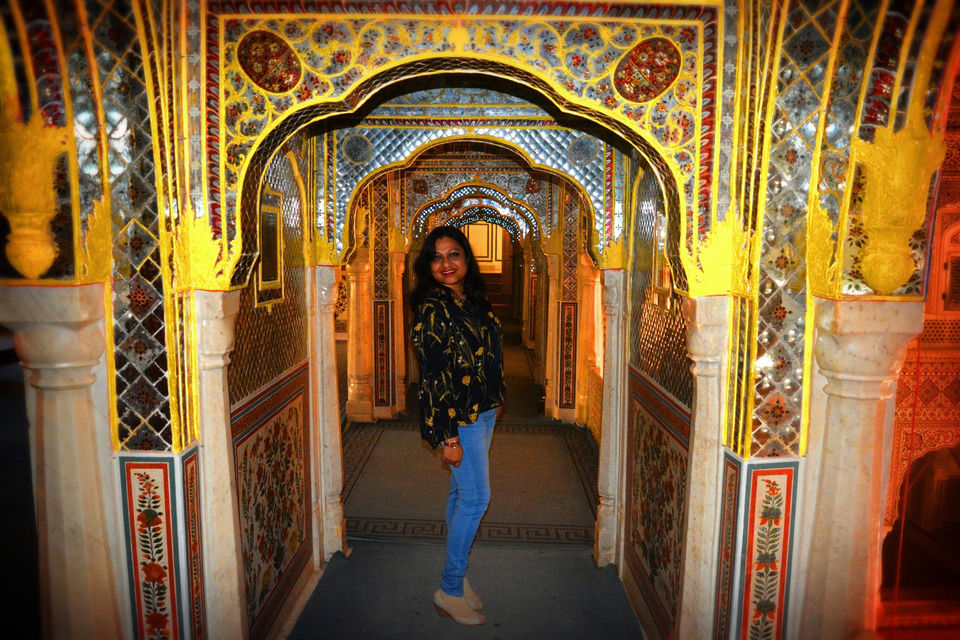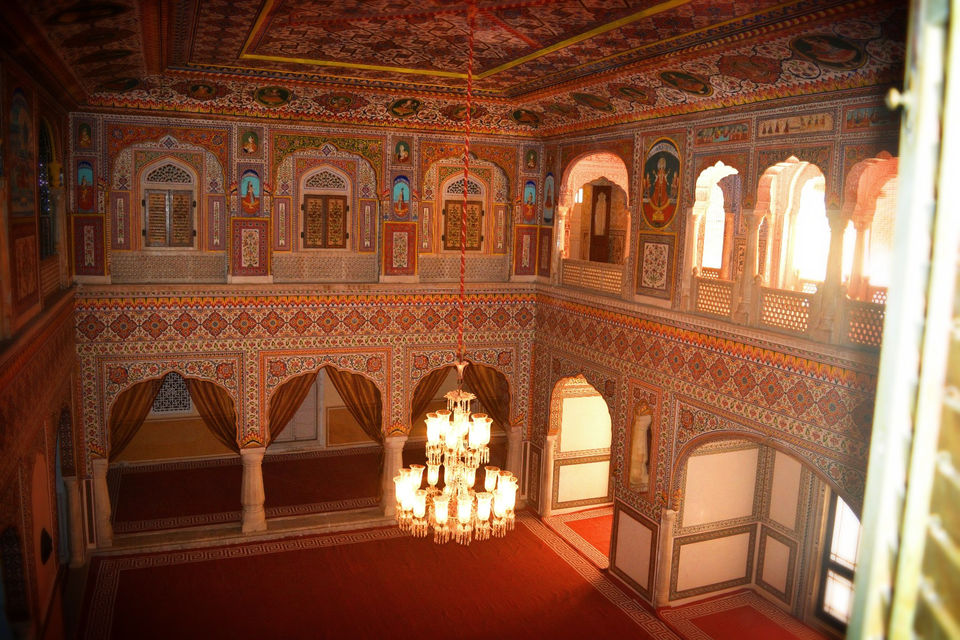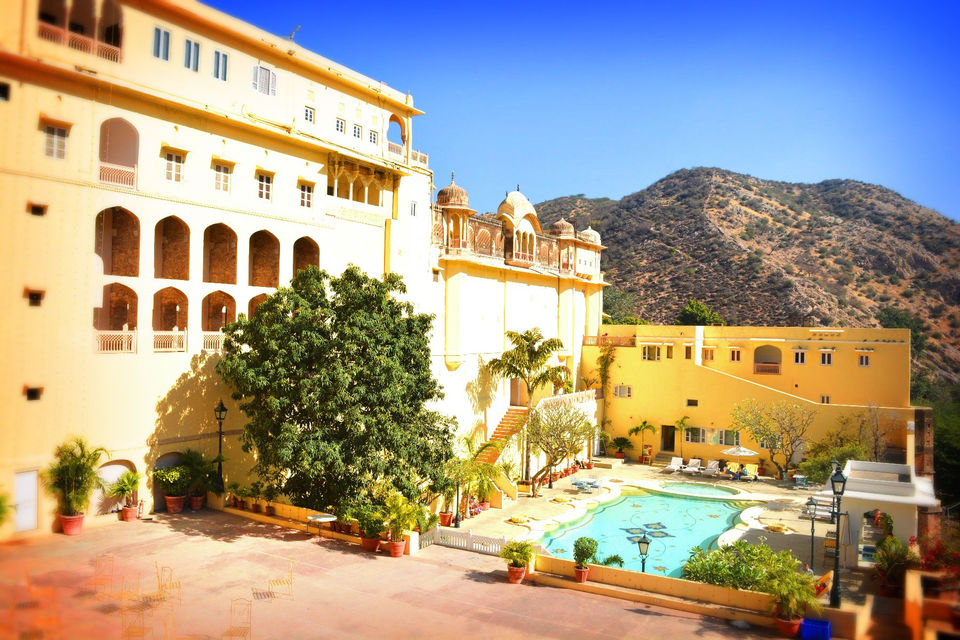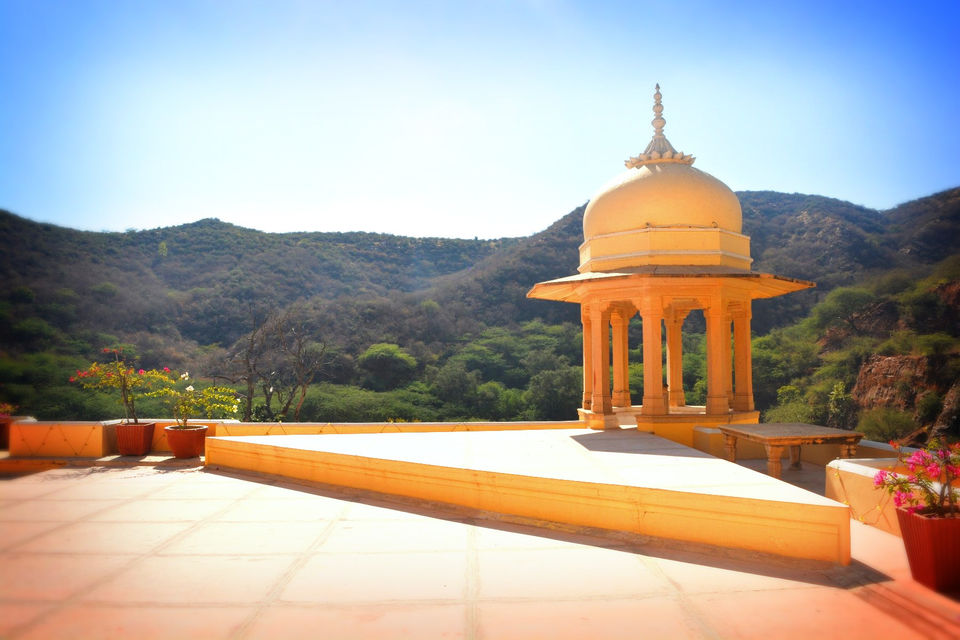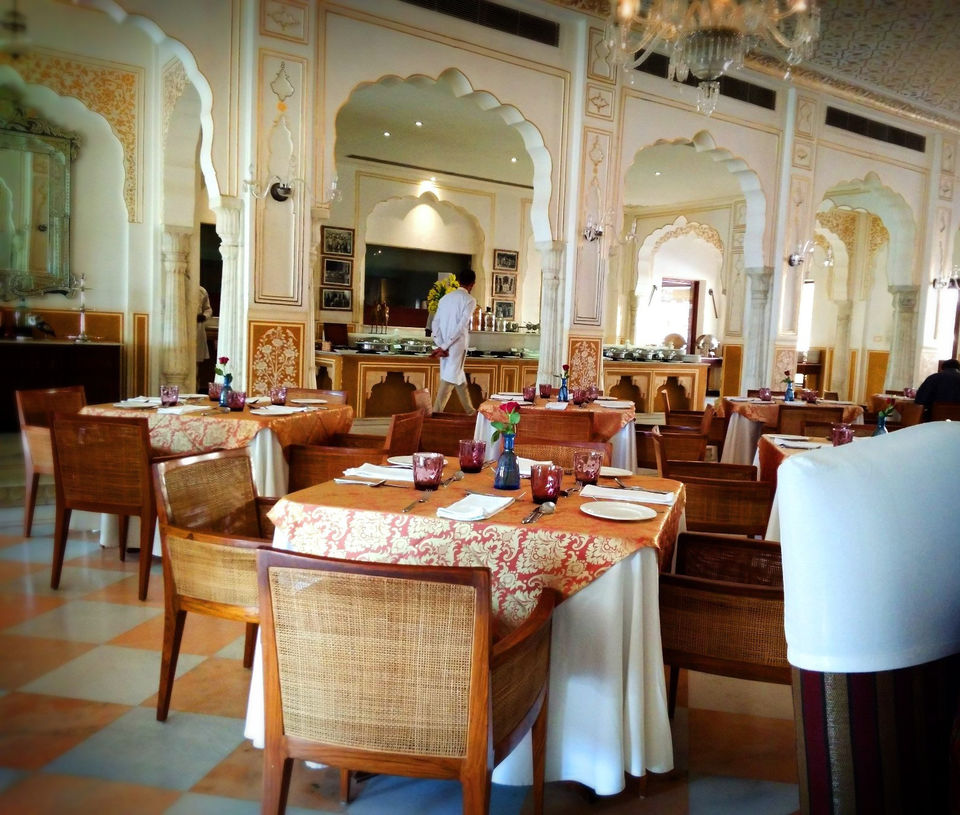 After having Lunch in the Palace restaurant we headed towards the Samode Garden which is 4 km away .

You can take camel or elephant ride to the garden(paid). We went there with our car. The garden is designed in Mughal style which is spread over about 20 acre area with seasonal flowers, plants, fountains, swimming pool, seating area. We have also seen beautiful peacocks roaming here and there in the garden.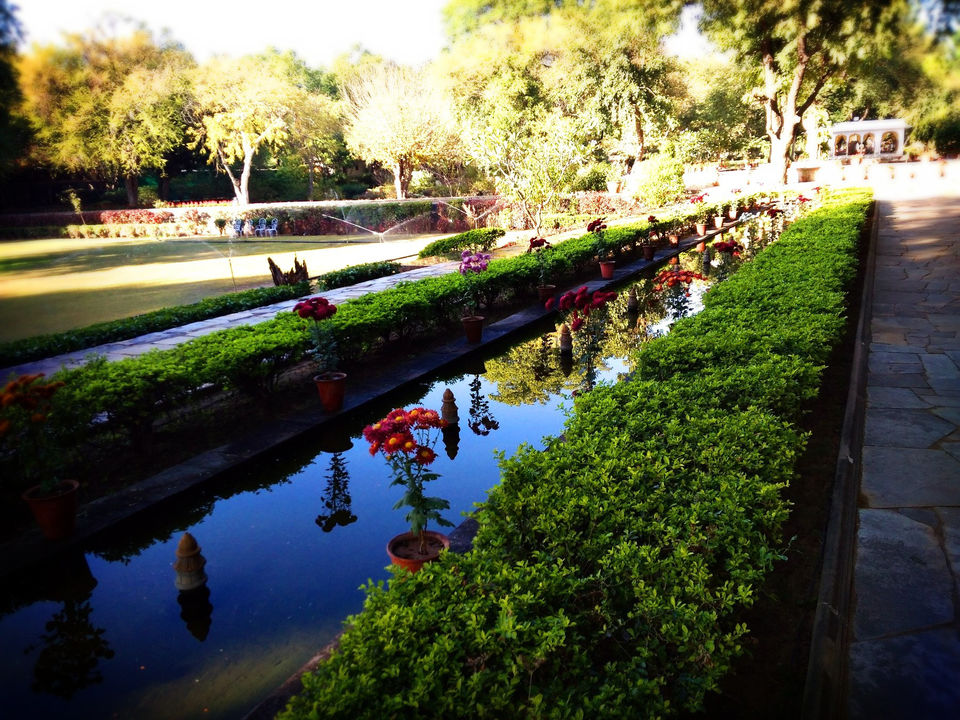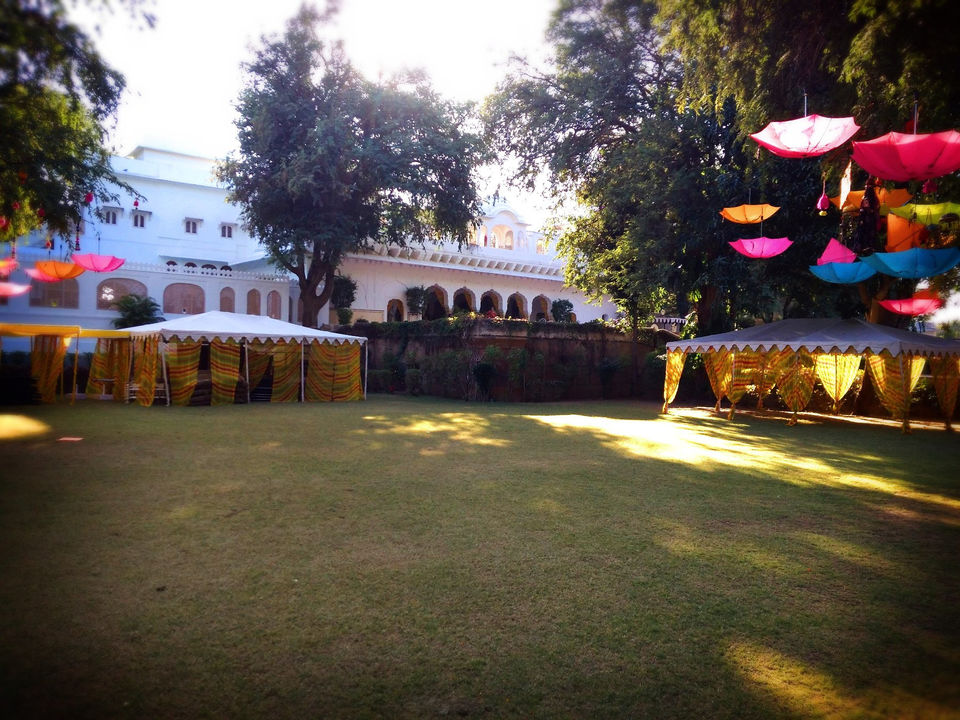 On the backside of the garden there are 44 air-conditioned tents(for staying) and a restaurant.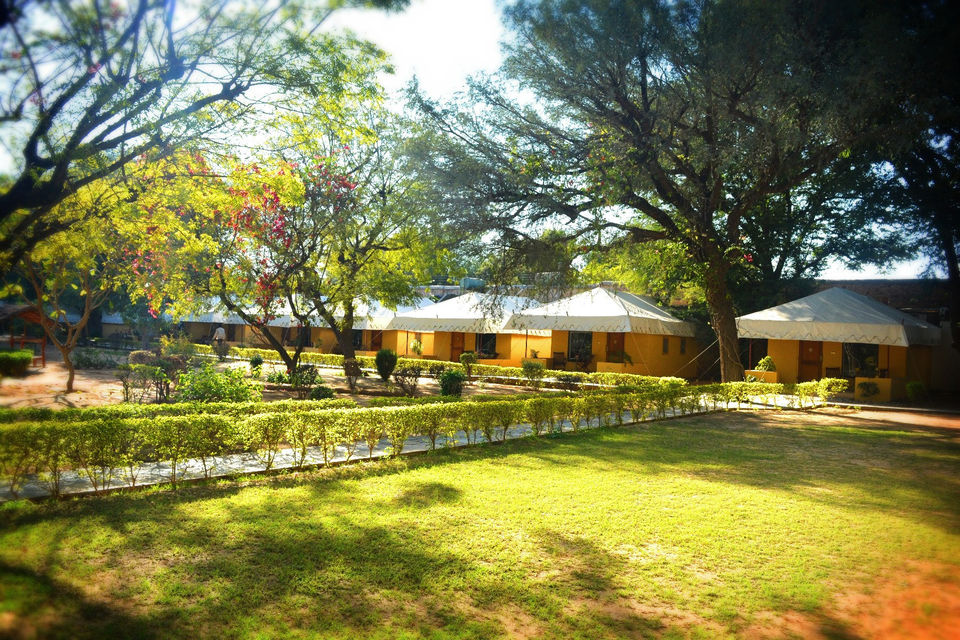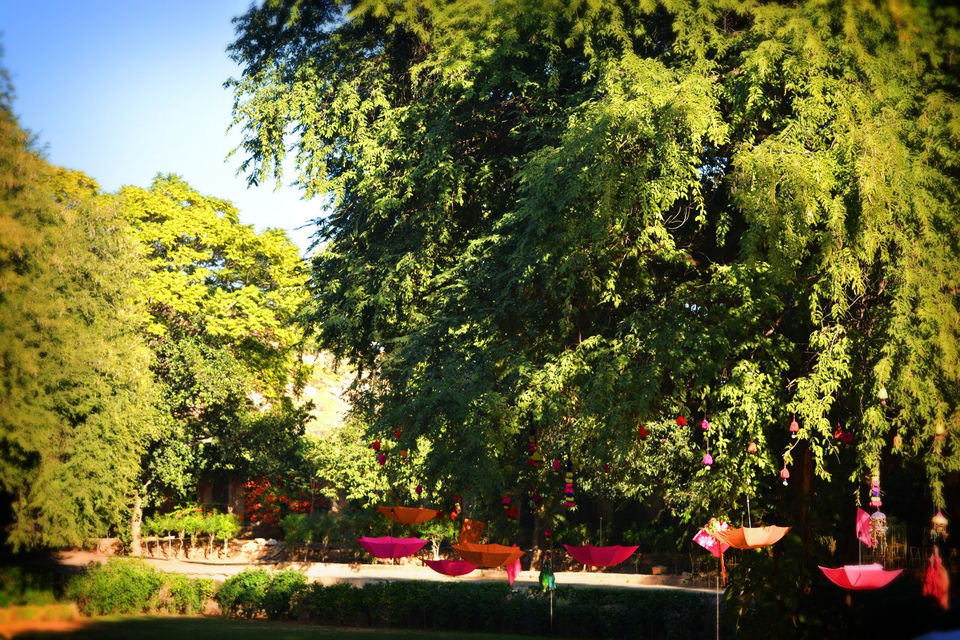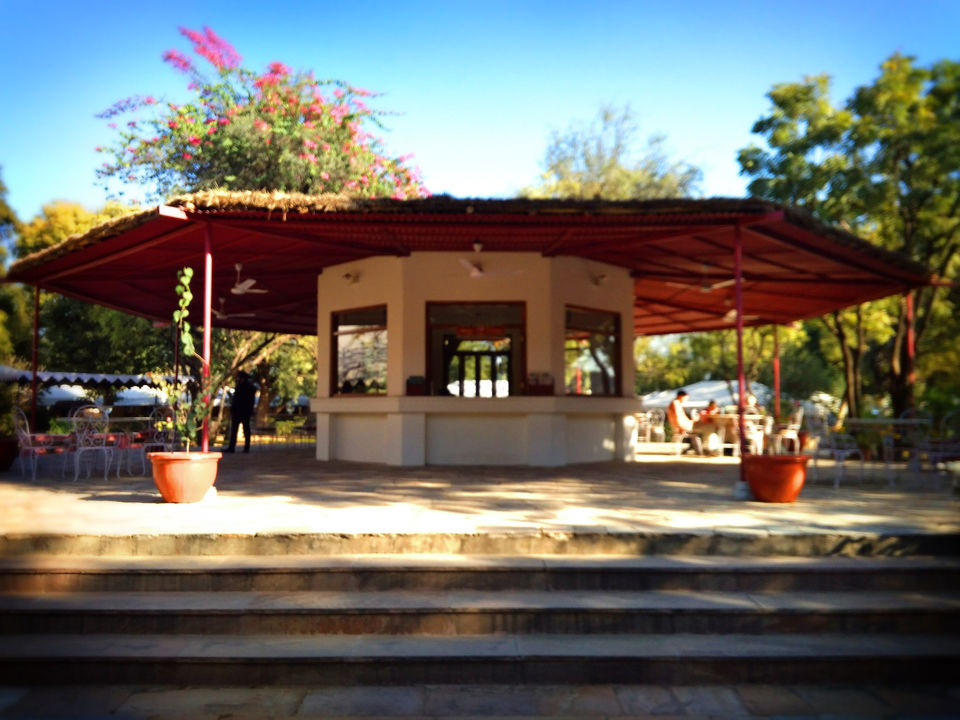 After spending an hour in the garden we had coffee in the garden restaurant then we proceed towards our home.
All in all it was a pleasant one day trip.