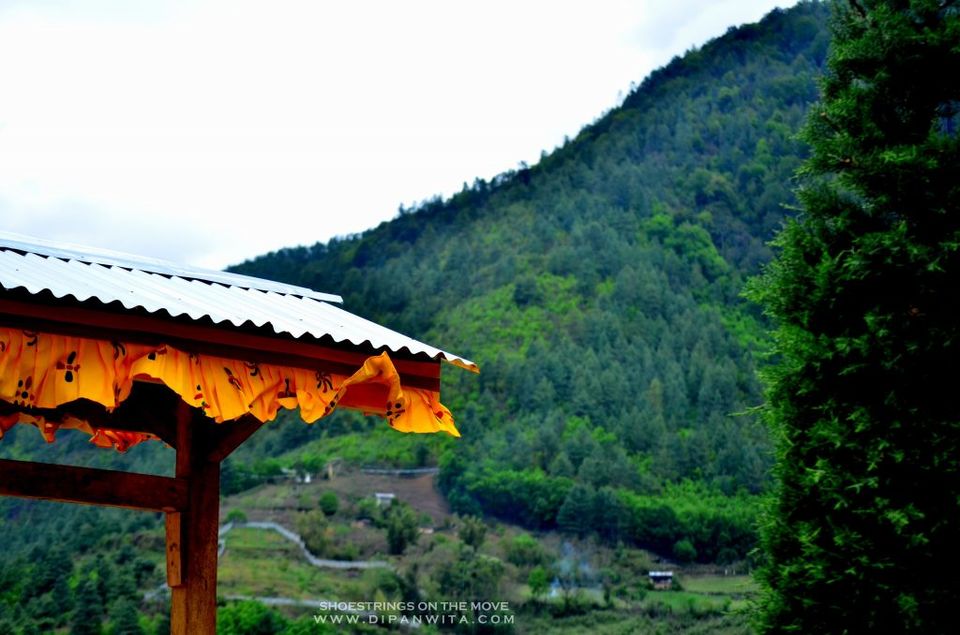 "Travel and tell no one, live a true love story and tell no one, live happily and tell no one, people ruin beautiful things." - Kahlil GibranIt suddenly dawned upon me that I was leaving this place in an hour. I was supposed to spend only one hour in Sangti Valley however, I ended up staying there for 2 days. Life was showering surprises and I embraced them with open arms.Sangti Valley is a little hamlet buried at the outskirts of Dirang, in the Indian state of Arunachal Pradesh. The valley is surrounded by the hills of eastern Himalayas, with conifers standing upright and the Sangti river running parallel to the hills. This is one of the places in India which is still untouched by rampant tourism and calls for personal interactions with the habitants.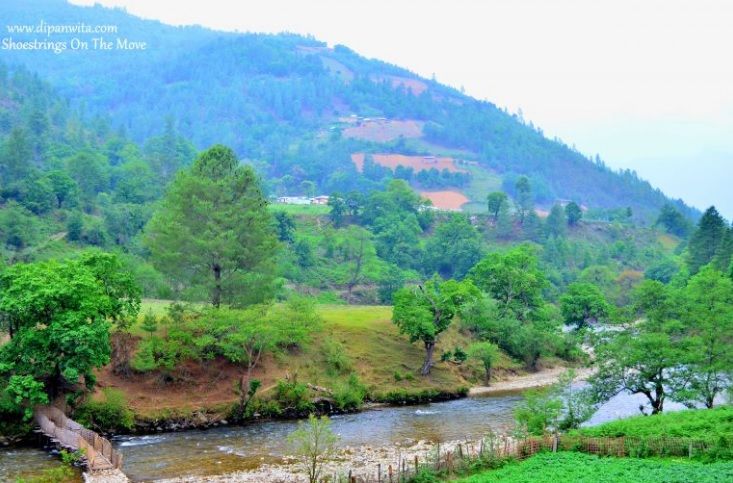 Sangti valley is also known for sightings of the endangered black necked cranes that migrate each year during November and December. The Buddhists consider this bird sacred and believe it to be the embodiment of 6th Dalai Lama. So if you are in Sangti during winters, you may be lucky enough to spot them.Lined with apple and kiwi plantations, sheep breeding farm and suspension bridges made of bamboo here and there across the river, this is a perfect place where you can spend days remaining in oblivion to the outside world.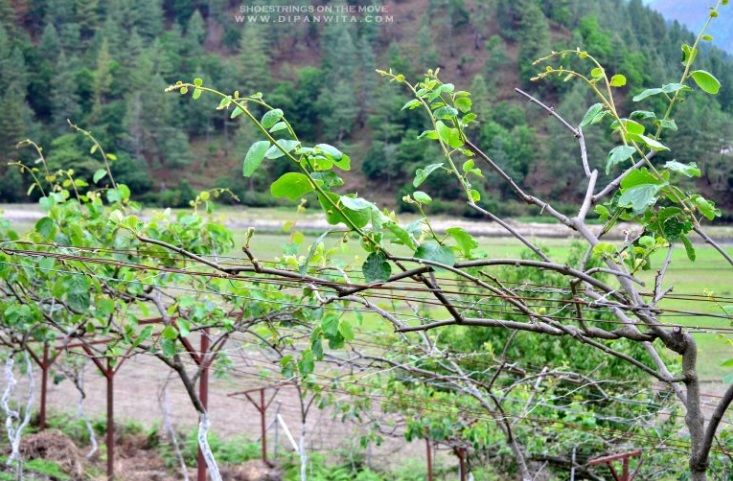 The valley is best explored on feet. There is a small gompa on top of a hillock by the river.The village folks are eco-friendly and utilization of plastics is at its minimum. One art-form that is practiced widely is with bamboo / cane. They transform simple bamboo/ cane into visually attractive utilities like baskets, trays, storage pouches, smoking pipes, ornaments etc. An open weaved basket is called a Barsi. A long rectangular pouch is either called Pathu or Rothak usually used like a bagpack.You may cross one of the many suspension bridges made of bamboo and hike up to the nearby hill, spend time conversing with the locals, learn about their culture and extend a helping hand in their routine chores. Ask locals to teach the craft of utility making from bamboo/cane. Do not hesitate, the people are very welcoming and would willingly indulge you in their activities.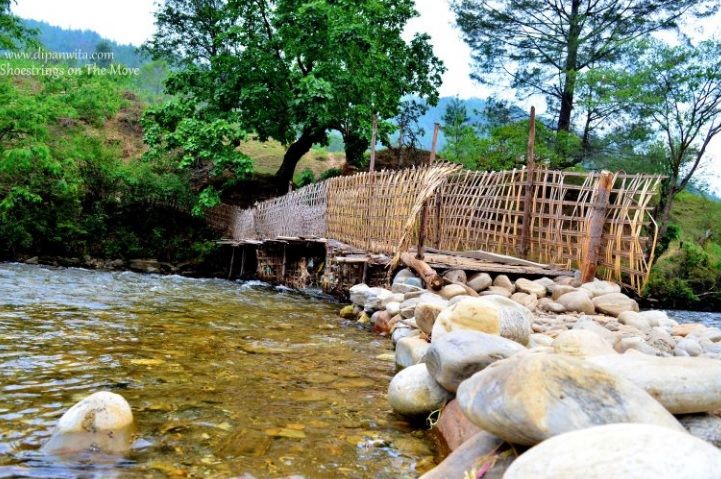 One thing that I totally loved was the local food. Most of the produce comes from local farms. Farming is the way of life in this region. I took delight in the opportunity to assist my homestay host in cooking thukpa for dinner, along with Yak meat, dried Mithun meat and phing curry (rice noodles) that made way for side dishes. And, what's better way of relishing the local food along with home-made "Ara", which is rice and maize beer. I absolutely loved swigging the beer.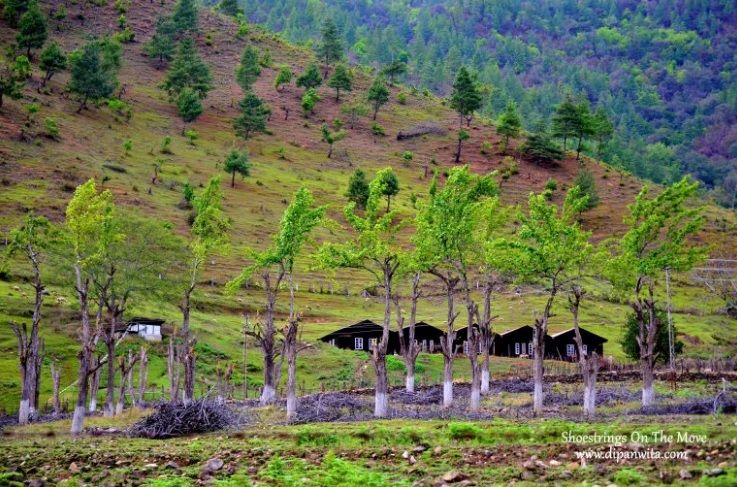 Early mornings and evenings are to sit by the river or stroll in the valley. This place is a photographer's delight. I could not resist myself from clicking away a sundry of pictures. Did I forget to tell you that having network in your mobile phone is a luxury here? Well, you may wish to enjoy the leisure to remain cut out from the digital arena for some time.With surprises, comes opportunities and staying back in Sangti Valley was the best thing I had done. This stay also rendered me the scope of reducing my carbon footprint to an extent.How did you gratify your wish of lessening carbon footprints? I am listening.I would like to read your thoughts on this. Please leave your comments and share. Sharing is caring.
This blog was originality posted on 'Shoestrings on the move'