It was a sudden plan amongst 4 friends to be out on a journey for the month of june. We desperately wanted to save ourselves from scorching Delhi heat and release the corporate frustrations.
One of our friend stringed a condition to the trip of not asking the location name. So we didnot have any clue where we were heading.
For the 4days trip we got car and driver ready collected enough cash to survive for 4days, and commenced the journey at mid-afternoon from Delhi driving towards Chandigarh highway.
It took 2hours for us to leave New Delhi behind. On reaching out to near to Sonipat we decided to take a change-over at Murthal. Quenched the thirst with Punjabi lassi/famous Kingsize parantha for 4 and we were done.
Now, we drove straight through the Chandigarh greenery towards Ponta Sahib. Since driver didnot wanted a night over driving leason; he stepped on it and took a relaxing breathe after reaching there by evening time.
Reaching and deciding to visit Ponta Sahib was really a brave idea to shed off 20% of the stress.
We again started on driving from Ponta Sahib, crossing the city-view and realising it to be fading towards calm, relaxing, hassle-free driver. We took left turn from Chandigarh-Ponta Sahib damp towards jungle road.
Being careful with the steering and accelerator and clutch as per disclaimer of having wild animals on road; we drove through. Gradually we were increase the height and gradually we were submerged in the beauty of the nature. It was suppose to take 6hours for travel through to destination Chakrata from New Delhi. But we extended it to 8hrs successfully with full happy intention.
The day 1 ended amidst the silvery covered ora of full moon on the high rise and chilling windy night mesmerized enchanting beauty.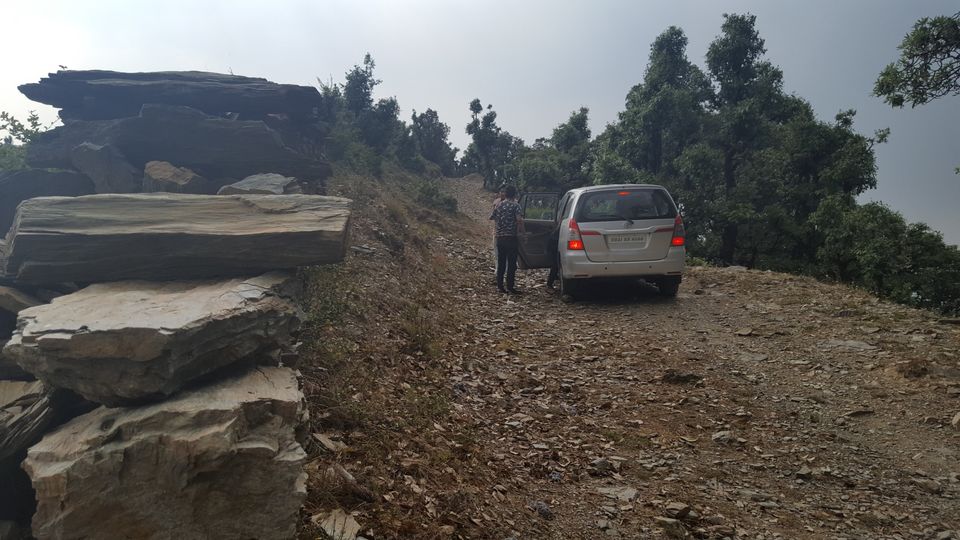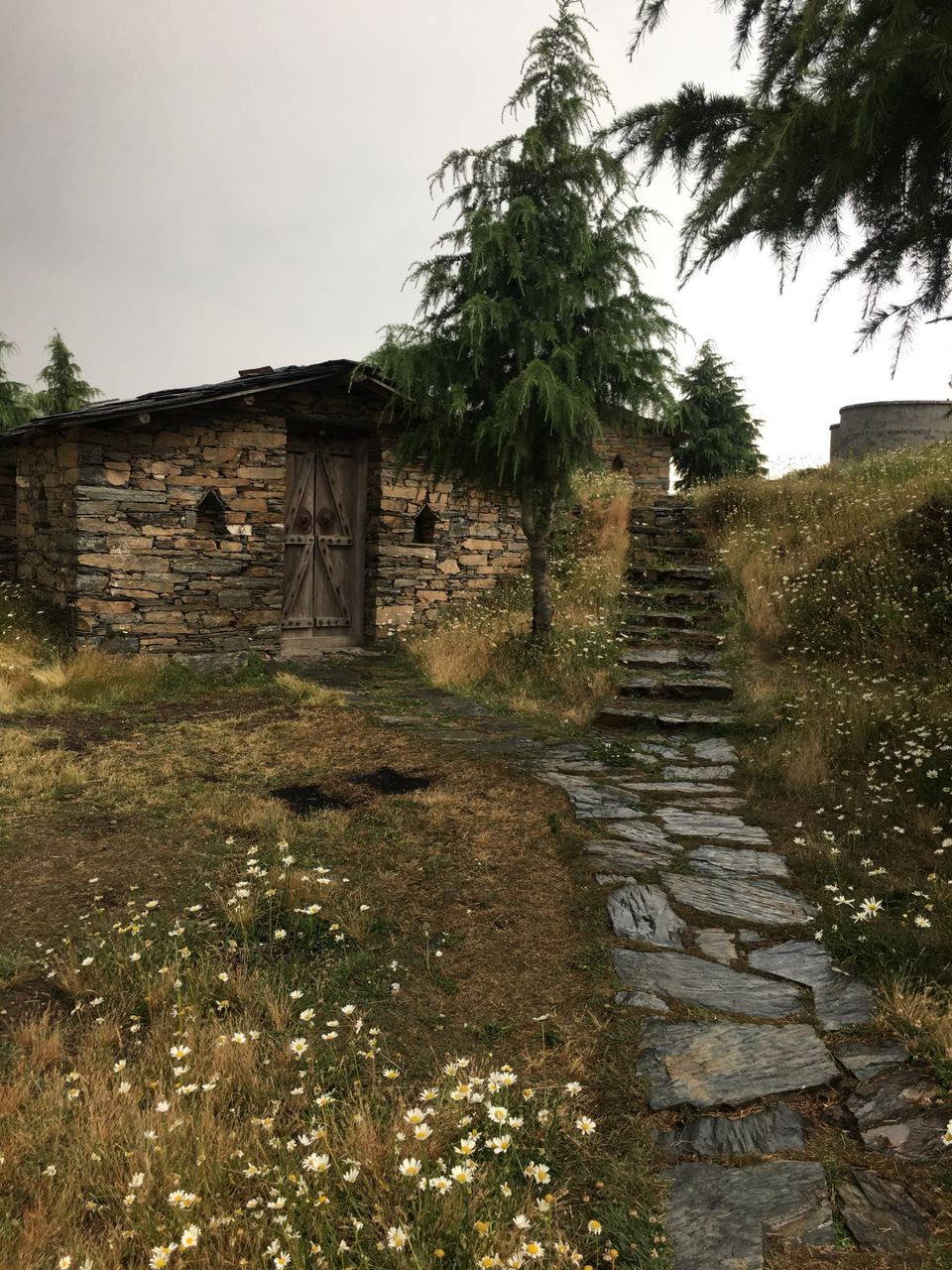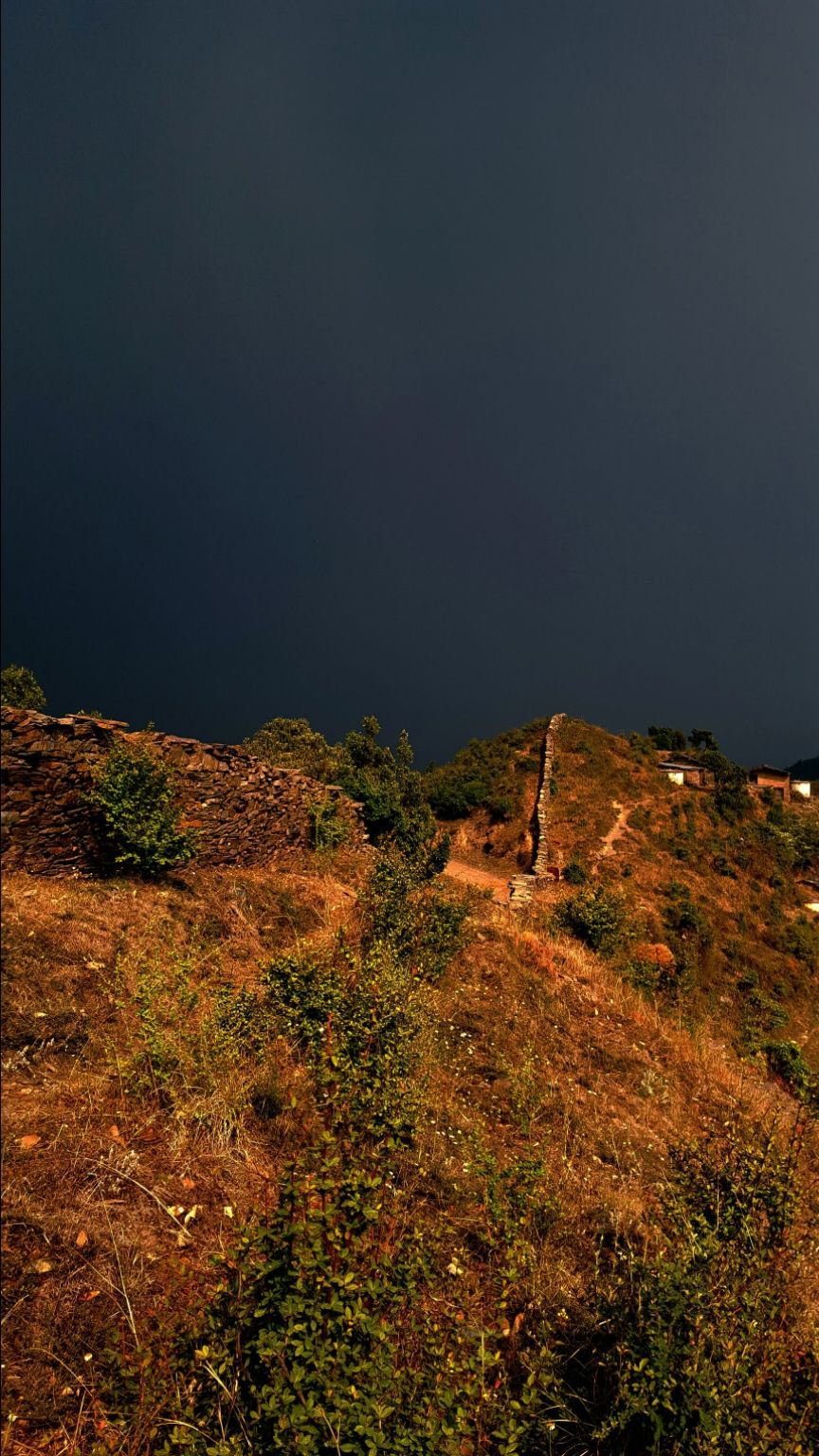 We were all gearef up by 4:50am approx. in the morning for sun rise view. We had booked 2 cottage and 1 tent for 3days in ChanniChurni. As its one of the segregate hill range, did not have to walk much. Became fresh with wind, fresh sunshine, a strong coffee we decided to trek through short distance to the next Shivji temple. It was 3hrs walk for show walkers and 1.5-2hrs uphill. We enjoyed the view and came down by 9am-10am.
Took bath in steamed water gievn by hotel. Finished the delhi style breakfast and hoped in the car. Now it way photo session time. Heading towards ChirMiri Point- army maintained area ideal for bike riders. Enjoyed half sunset from as the wind grew strong to stronger and strongest pushing us towards the edges to toast down. Hence we decided to board tge car again and retire back to home. All munchea packet and waters were self cold, sorry not cold but chilled.
We reachef by quater to 5pm and since then whole evening and night was in cottage parting with good bohemic music and the on-going eateries served by the hotelier.
P.S. forgot to mention, the 2nd partner is sometimes the cook and server.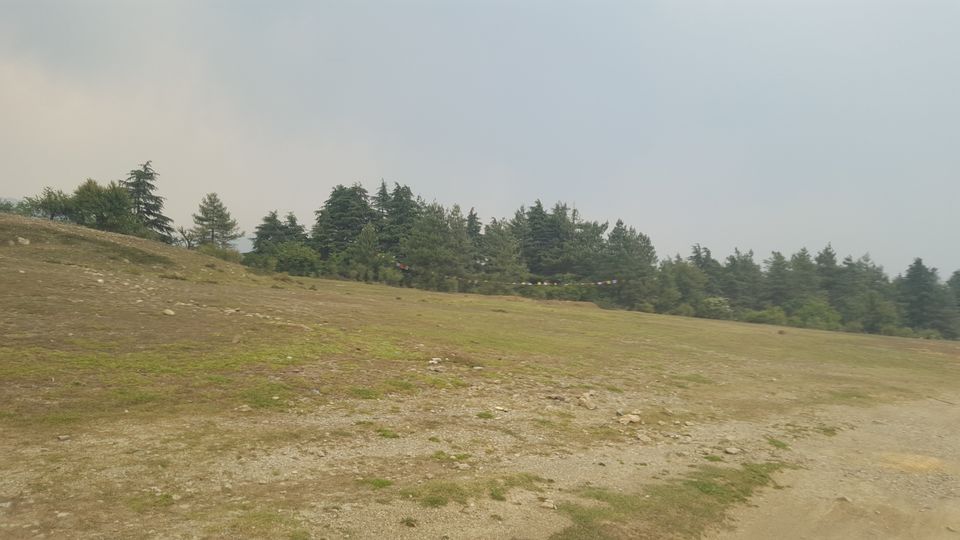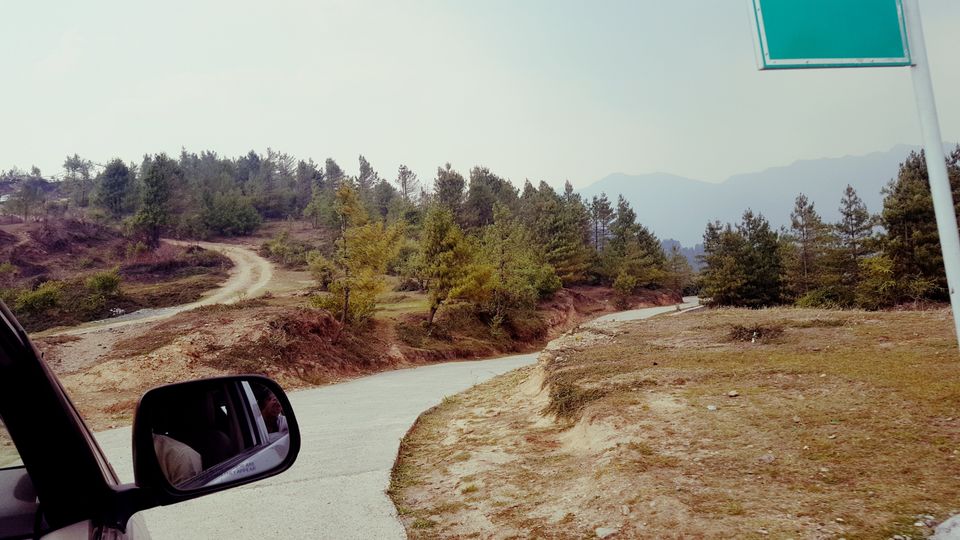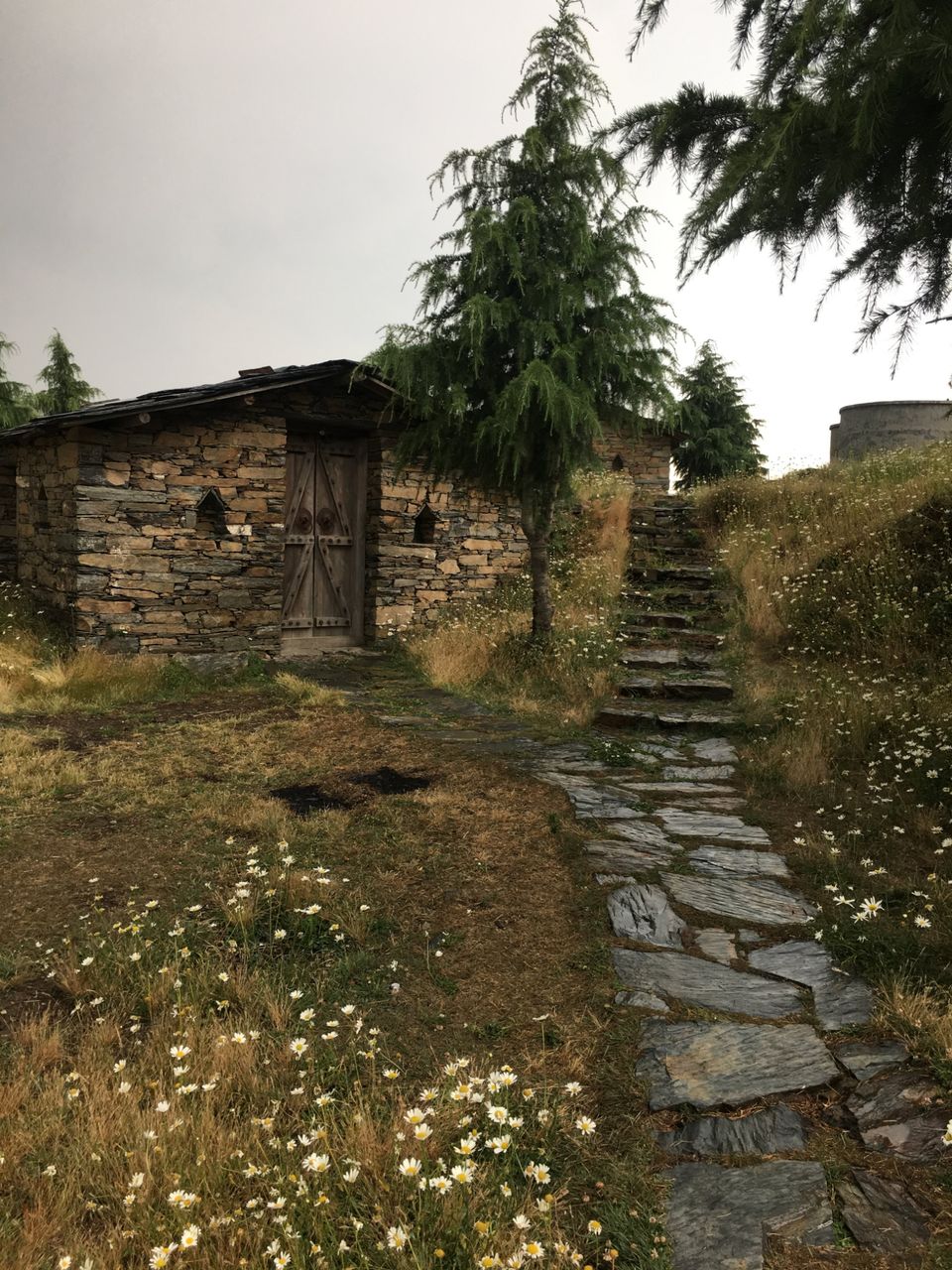 Today was a slowmo day. ____The Tigerfalls
Started of late by 10-11am after breakfast and bathing. Started rolling the wheels towards the waterfall; its considered sacred as blessings Lord Shiva are believed to be poured down. Its was approx 3hrs drive uphill with serpentine curves.
There rae 2 ways to reach to the waterfall, after paying the toll fee. Either you walk down the hill which is again an hour walk from the hill or drive your way out amongst the huge hills. Sitted at the back seat, sometimes I felt like the hill ranges were glaring us and warning on the next step and sometimes they tried to scare us off and sometimes guarding and parenting our next move.
Well, we collectively decided to drive the way down. Didnot know it would be a great decision, the road considers are bad for kaccha pakka road style and its super narrow. But we had to be we, just like men will be men, drove it out fetch the bag with towels and spare cloths and walked down(15min) following the stream and waterfall sounds.
The walk was chilling torture initially but later its showed its wonder as stress buster. Loads of photos were clicked and enjoyed thoroughly.
And let me strictly read out the disclaimer board: No in stream or waterfall drinking and non-veg eateries allowed as its sacred.
And by 4pm, we started heading back before catching pneumonia for cold water or malaria or chickengunia for mosquitoes.
The evening was superbly designed at we have sweet relaxing music and camp fire/bonfire dance with friends and unknowns.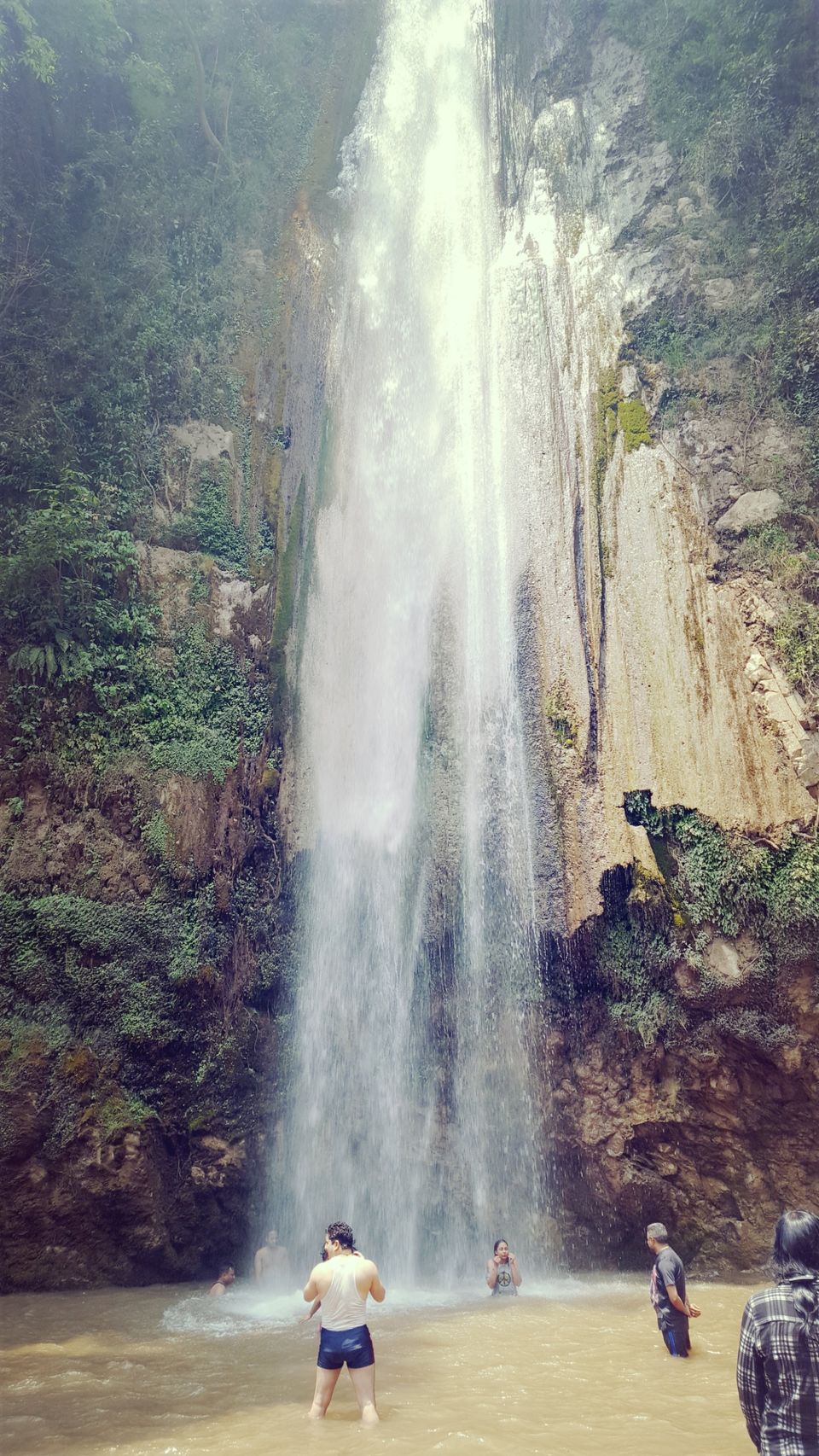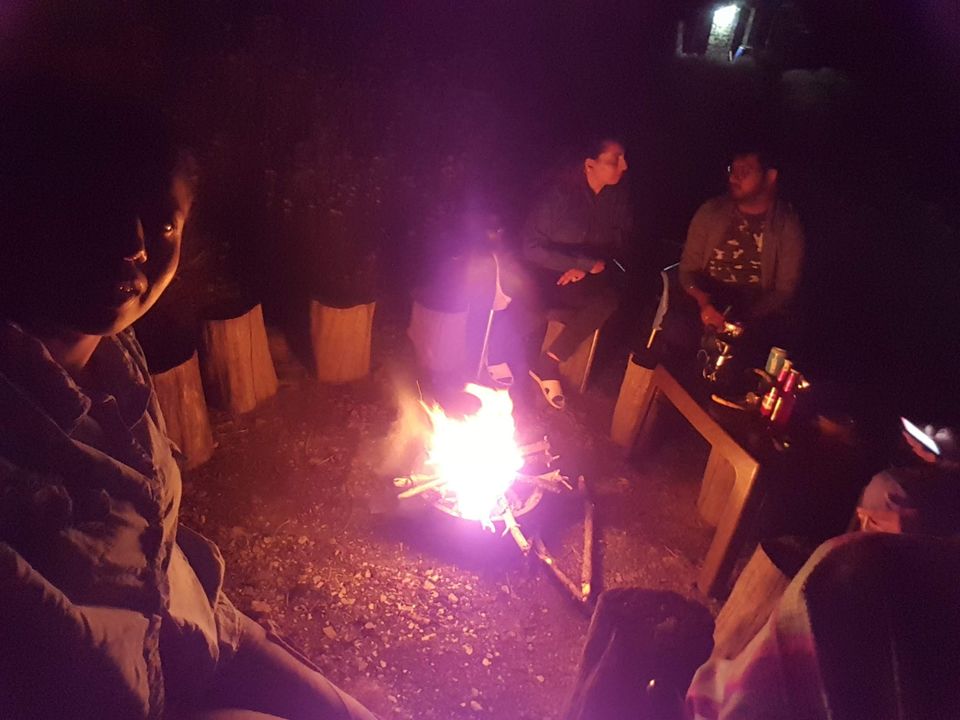 Todays was indeed a sad day. We were packing our bags and deciding the route to head to Delhi. We were still in seek of adventure, so decided to pick the road which was bad since we heard about last night landslide.
The road would take 7-8 hrs drive down towards back to Poanta Sahib. This was as seperate experience all it self. The ruthlessness, ragged it and uncouth view or nature of this part of the mounatin realy visualized the ugly side of life that is filled in with uncertainty.
Well for people who doesnot want to take this road downhill can take route with the second one from Ghaziabad via Loni, Baghpat, Badaut, Shamli and Saharanpur. The route via Saharanpur is less crowded. After Sahanpur the road has dense forests on both sides. Just before Herbertpur there is a left turn which goes to Gurudwara Paonta Sahib which is 10 km away and it is you left Himachal Pradesh till the next trip.
So, we concluded the trip to 7000fts high place to be great fun experience amoung the serenity of the mountains, virgin forest and best of all no mobile network for 4days (means no office or boss calls), pollution-free air(which is hard to find in New Delhi or other urban cities) in easy pocket budget of 3000Rs per person.