Hey Travellers...Looking for Solo trip places in South India?? Yaaahhh here you go one of the best and safest place in South India for Solo adventure freaks!!
Excited to read my travel story to Pondicherry which is so called Mini Goa..???
.
.
.
Started my journey from Bangalore on February 1st, 2019 l. The distance between Bangalore to Pondicherry is almost 6.5 hrs in own vehicle.
.
.
Gingee Fort - Historical place and yes adventurous trekking spot for solo. If you're a trekking person, this would be great suggestion to visit!
In the entrance of the fort a bill board explains the entire history of this place which is very interesting and detail. In short The Gingee Fort complex is on three hillocks: Krishnagiri to the north, Rajagiri to the west and Chandrayandurg to the southeast. Interesting right??  Rare place with three hillocks!!
Reached Auroville around 3pm in the noon, I had booked a hotel right near Beach, which was always in my bucket list to feel the waves sound for a couple of days and this place actually fulfilled my fantasy.
Here is the snap of beach view from the balcony. Isn't it awesome feel to listen to roaring waves and fresh breeze. Wake up by nature alarm.
Trust me that great feel makes you Smell the beach, Feel the breeze & sky, Let your soul and Spirits Fly 🏖️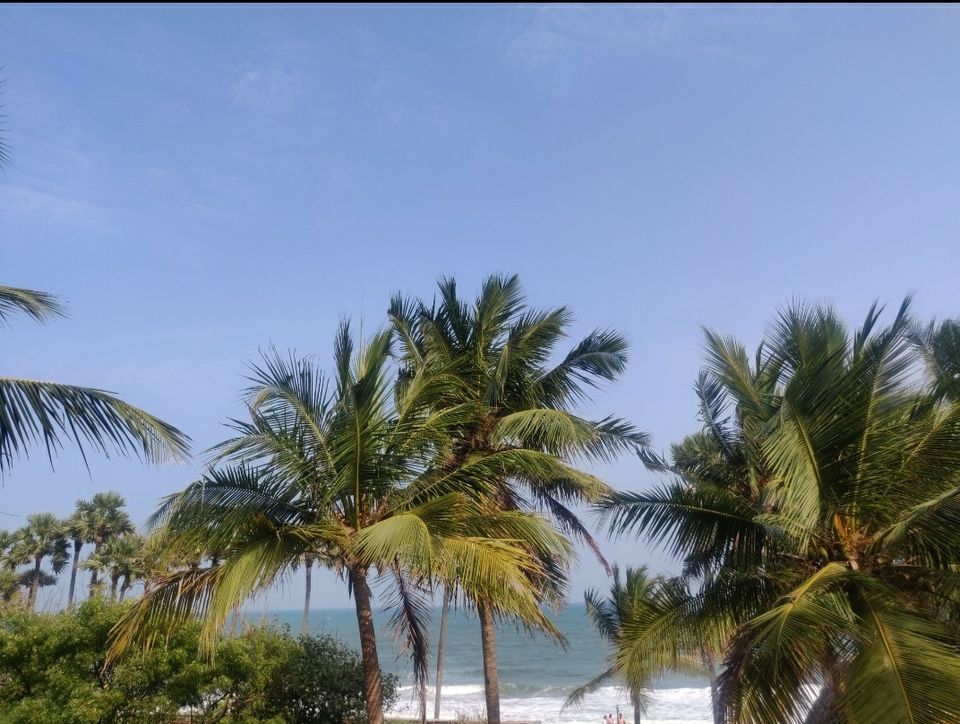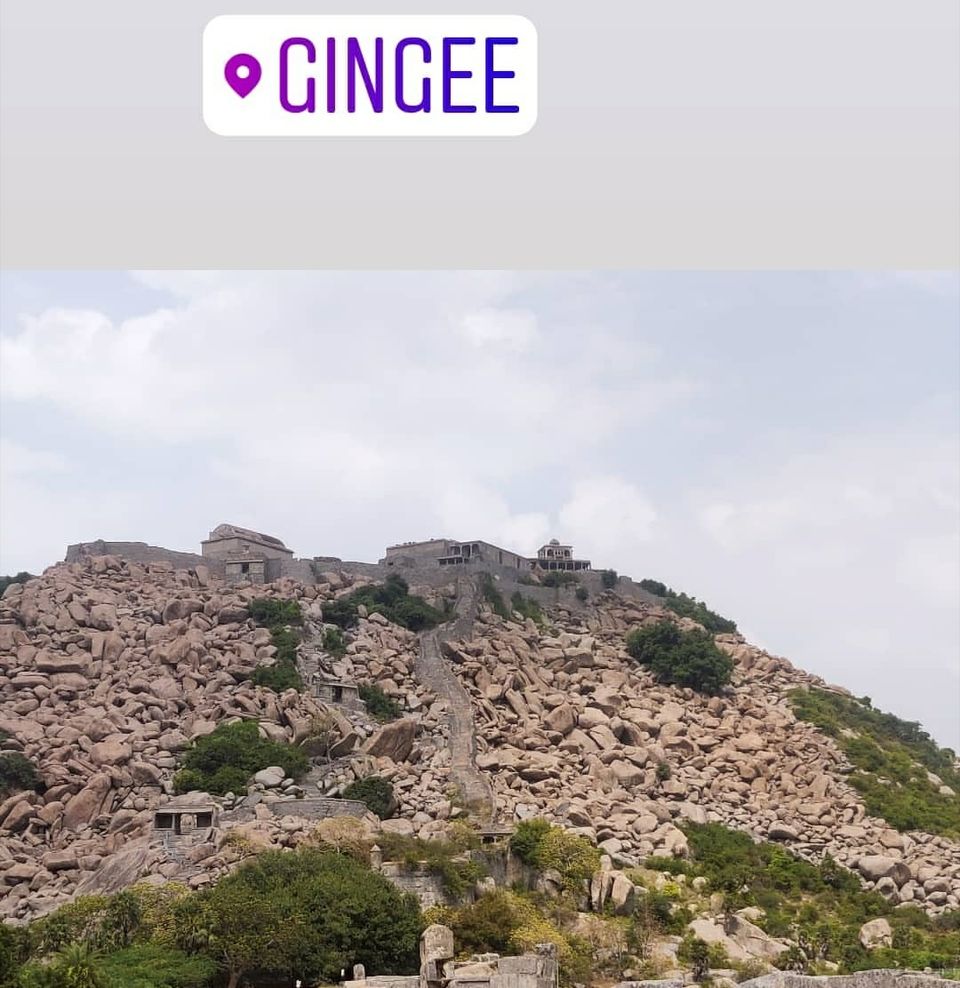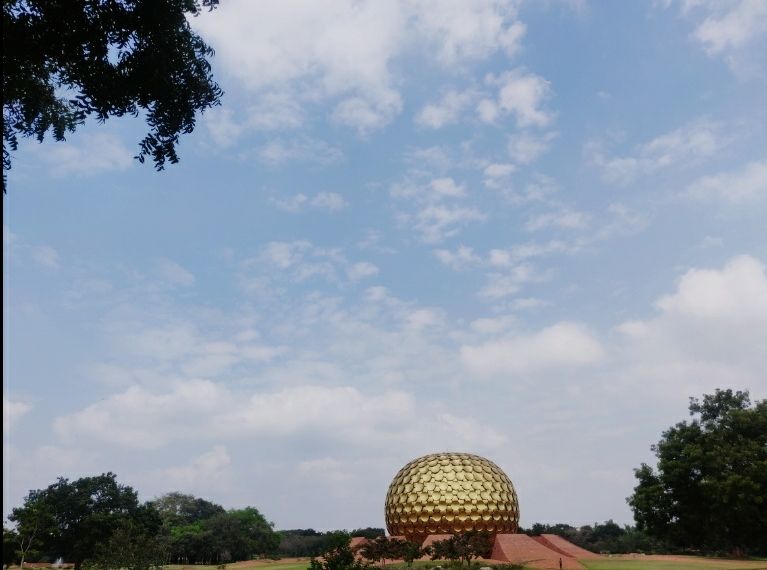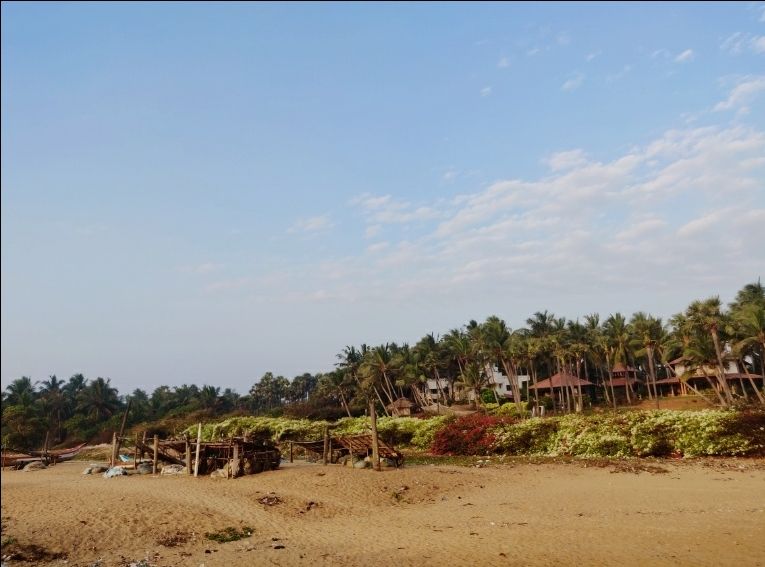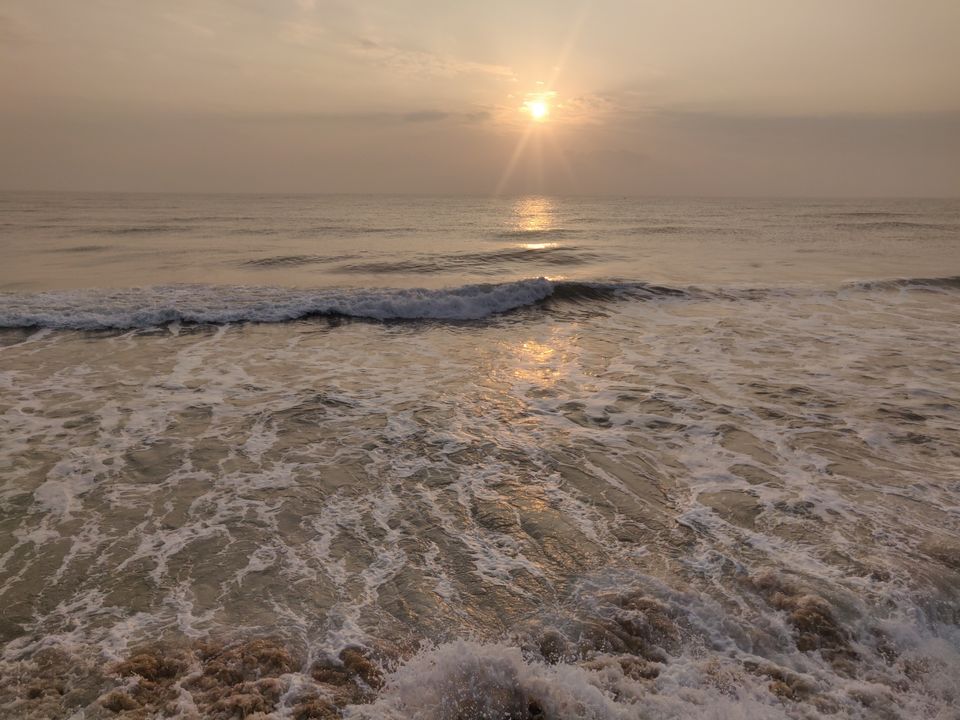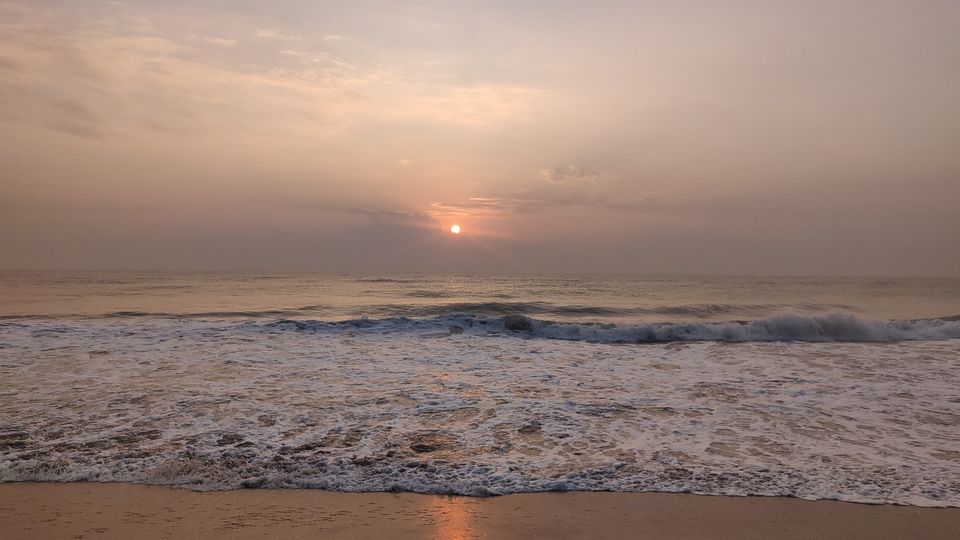 Rock Beach -
Enumerated as one of the best Sunrise and Sunset beaches in Pondicherry, Rock Beach is a perfect getaway to lose yourself in the beauty of nature.
Matrimandir,Auroville - Perfect place for Yoga and Meditation.
The Mantrimandir is an edifice of spiritual significance for practitioners of integral yoga , situated at the centre of Auroville initiated by the mother of the Sri Aurobindo Ashram. It is called Soul of the city.
Beach Sea Food - If you're a great fan of sea foods, must try street sea food at Pondicherry. This place services all kinds of sea food like prawns, different varieties of fishes and yummy crabs which is mouth watering!
French Colony - The White Town area of Pondicherry is also known as the French Quarter and one could not be at fault if one thought of being in Montpellier or Bordeaux. Many of these structures in the French Quarter of Pondicherry are colonial buildings and were built by the French during their rule. Some of the buildings in White Town have been deemed as heritage sites and are breathtakingly beautiful.
The beach makes everything better—and it's good for your mind, body and spirit.
Two days of my solo trip to this place created long lasting memories and adventures!!!
Thank you,
Usha L