Pondicherry (Puducherry) formerly known as French India. We were a group of 6 crazy travel enthusiasts. As it was a long weekend, so we started our journey on Friday, around 4:30 in the morning. We chose the self-drive car for our trip and I will recommend everyone to do the same. Because the greatest part of a road trip isn't arriving at your destination, it's all the wild stuff that happens along the way. The views en-route are very beautiful. We reached Pondicherry in the afternoon. It took around 8 hours. (Note – There is a long queue for the state toll if you don't have all India permit car). While I was standing in the queue this is what my friends were doing.
We planned the trip in the last moment so we didn't get any hotels so we chose Youth hostel, Pondicherry.
Youth hostel is located just in front of the sea but it is not maintained properly. I will recommend booking hotels in advance. You will get good hotels in White Town. We decided to visit Promenade beach after taking lunch at Zaffron restaurant (They serve good North Indian dishes).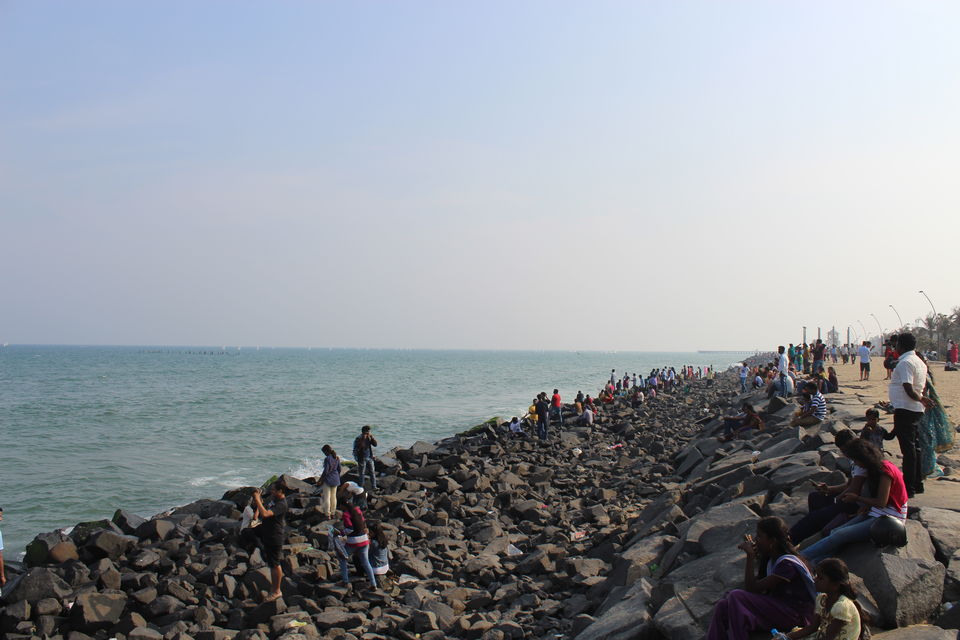 Lots of cafes and ice cream shops are there in front of promenade beach. I will recommend trying to visit all of them but some of the best ones are – Richie Rich, Indian Kaafe, #dilliwala6, GMT, Kasha Ki Aasha.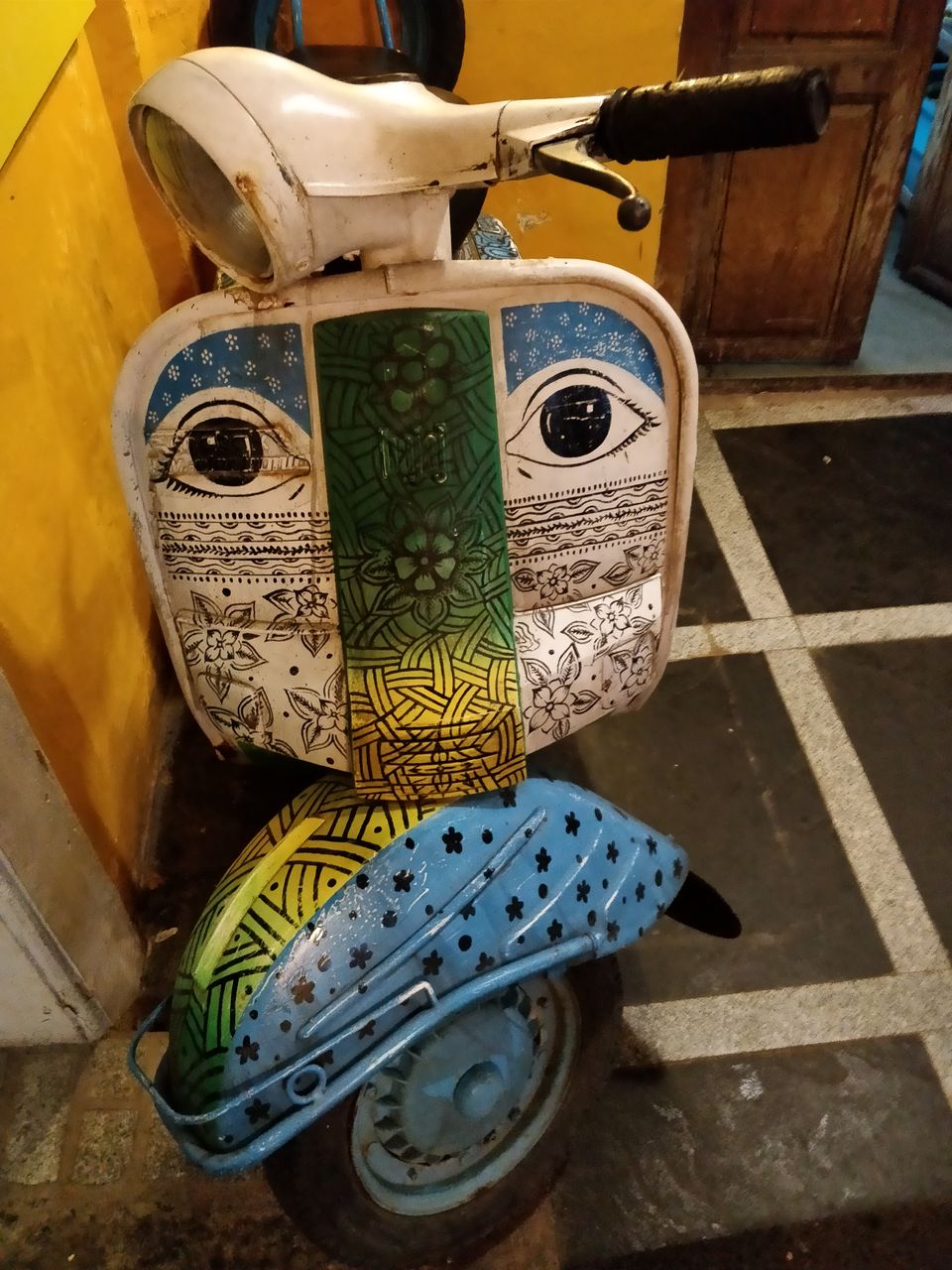 But the best thing which caught our eye was BBQ on Bike. It was the best chicken drums I ever had. I would recommend to everyone to find and try this.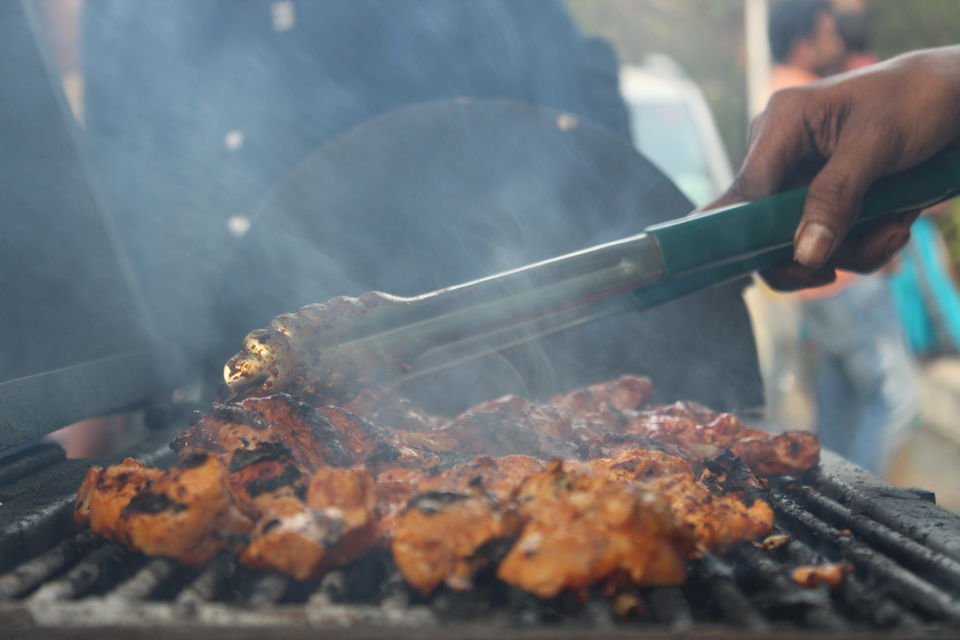 In the evening we decided to just sit on the rocks and feel the waves. Its truly said, "Sometimes in the waves of change we find our true direction". We sat for around 2-3 hours and enjoyed the sound of waves.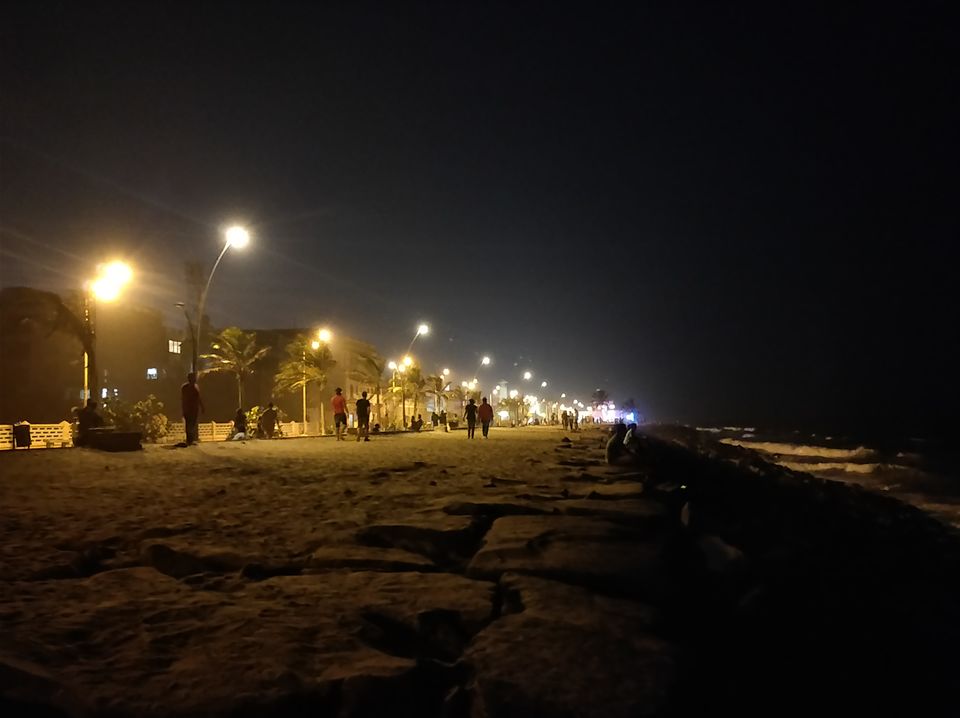 Next day we decided to visit Auroville, a place which is meant to realize human unity in diversity. When I first caught sight of the Maitrimandir I was overwhelmed. This is a must visit if you are visiting Pondicherry, try to book bicycle and take a tour of the Auroville(cycles cost around 40/- for half day). We couldn't get the cycles because of high demand. I got myself a postcard from Auroville as a souvenir.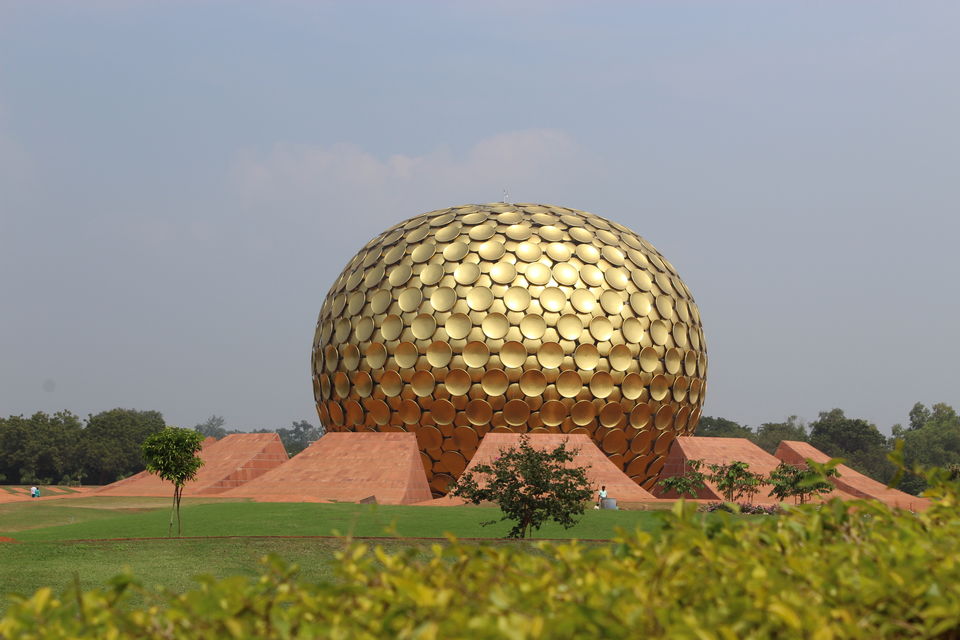 After Auroville, we visited Paradise beach. This beach is nice and clean and you can enjoy here as maximum beaches in Pondicherry are rock beaches. You will also get to see the backwaters here and go for speed boating and rafting.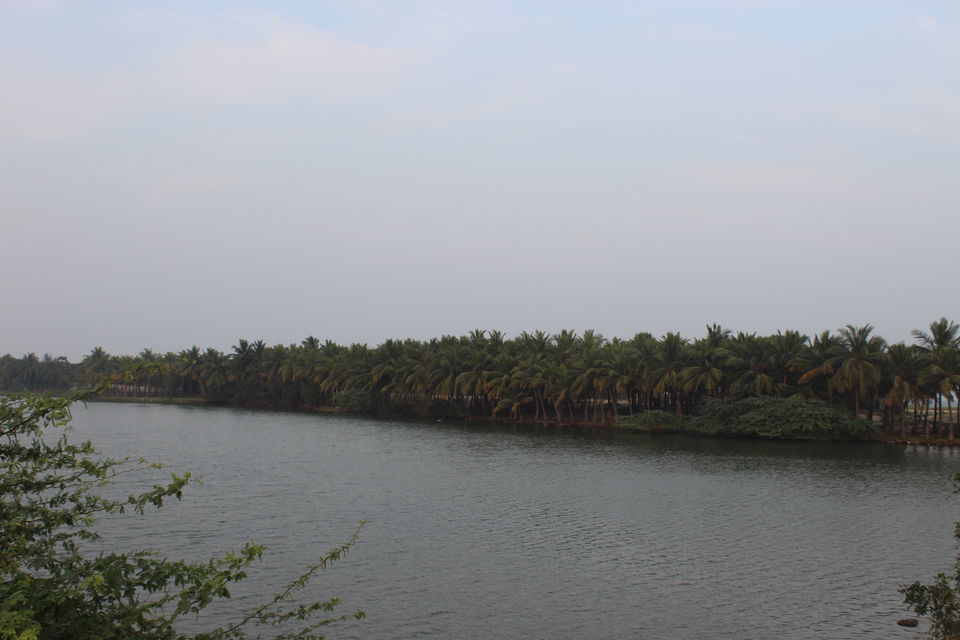 In the evening we decided to visit promenade beach again and French colony. We were lucky and we got a chance to attend the Pondicherry food festival and it was an awesome experience tasting delicious foods with nice background music. This was our day 2.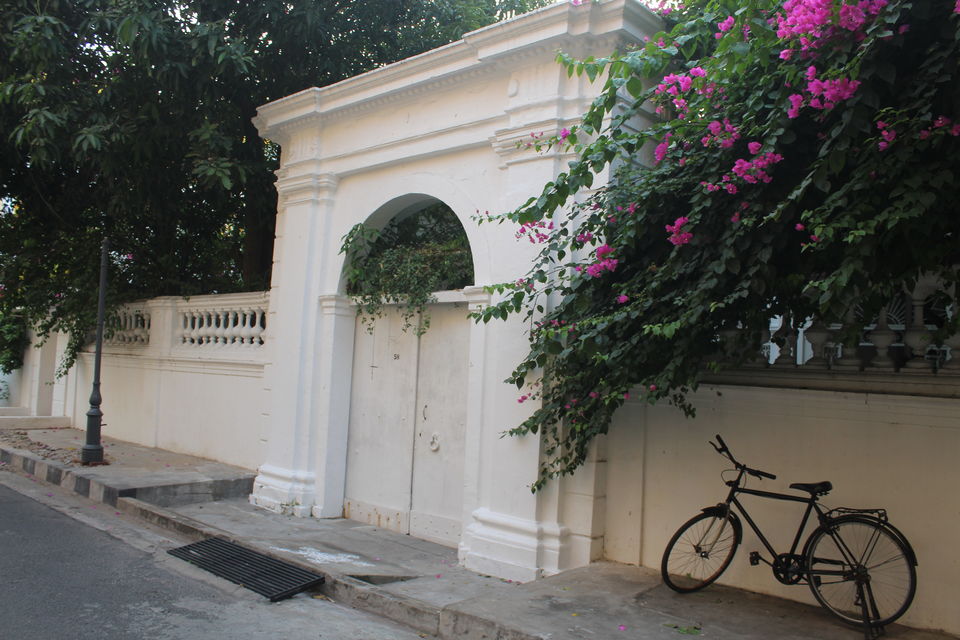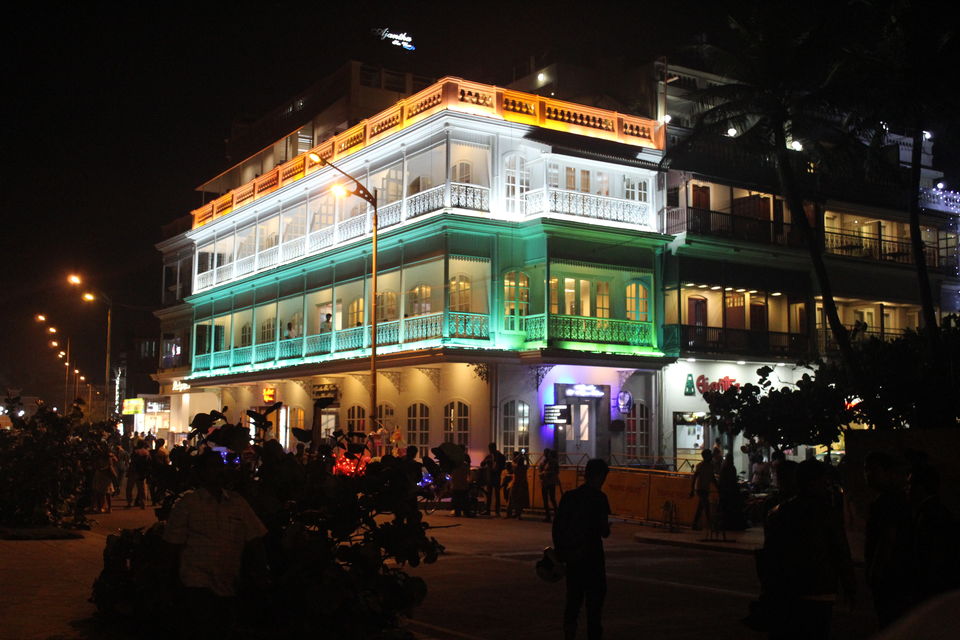 Next day we had to return back to Bangalore. So we started at around 10 AM. On the way, we visited Annamaliyar temple and Gingee fort. One must visit these two places if you are traveling by private car or self-drive cars. Annamalaiyar temple is a Tamil Hindu temple dedicated to deity Shiva located at the base of Annamalai hills in the town of Thiruvannamalai in Tamil Nadu. You will fall in love with temple's architecture. Next, we visited Gingee fort, this place is not visited by many and is very peaceful and you will get to see breathtaking views from the fort.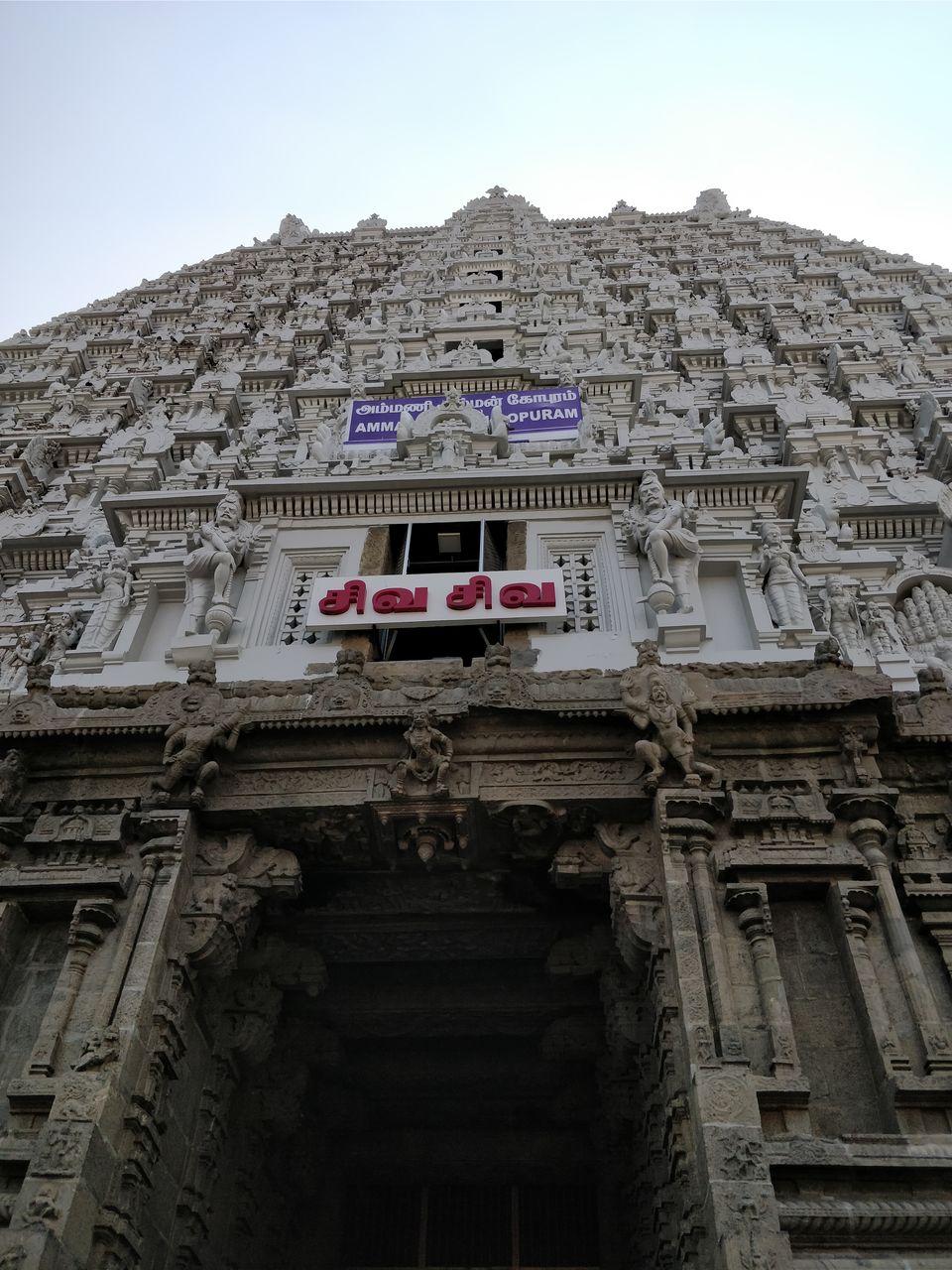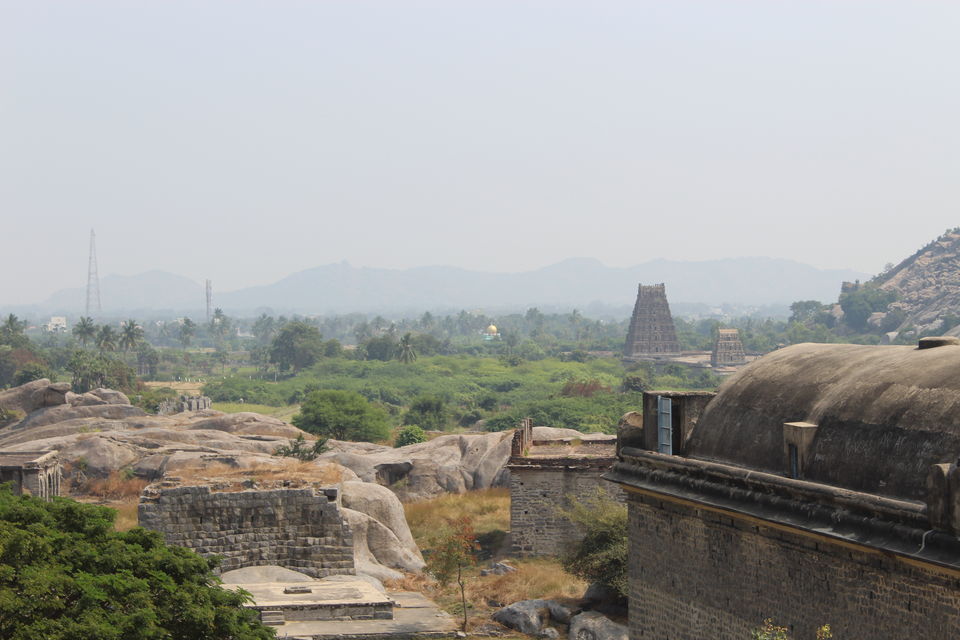 After this, we resumed our drive and Bangalore welcomed us wholeheartedly and it took only 2 hrs in the traffic jam in Electronic city. This was my Pondicherry trip.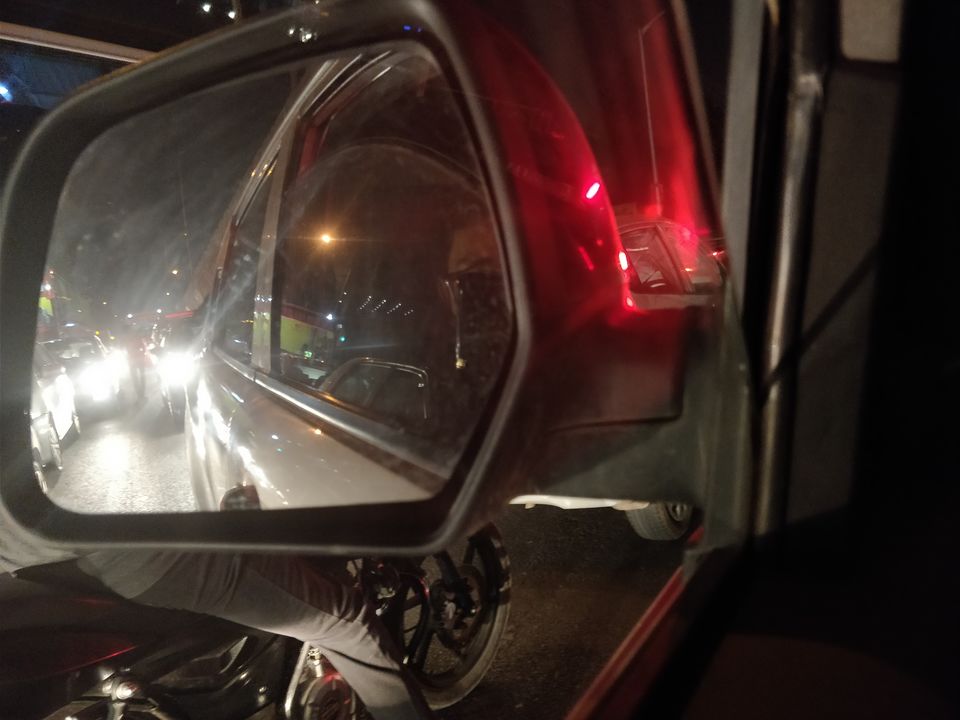 Special Note – Take your shades and sunscreen, it's very hot in Pondicherry.
Perfect Itinerary for Pondicherry – 3days/2nights
Day 1 – Enjoy beaches(Promenade, Serenity, and Paradise beach) and French colony.
Day 2 – Visit Auroville and Aurobindo Ashram.
Day 3- Gingee fort and Annamaliyar temple.
What I learned from this trip – "What one learns in a classroom is just a very small part of learning process. The real learning starts when one crosses borders and travels miles for the real knowledge".