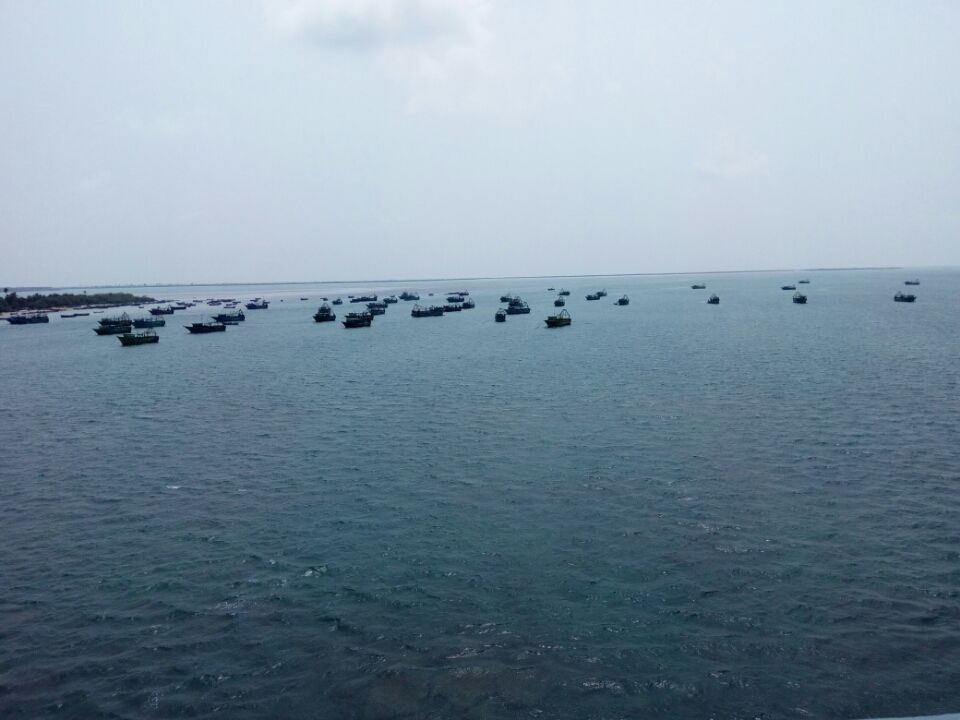 Oct 30 2016 - Coimbatore-Dhyanalinga-Athirapally
Highlights :
1. Dhyanalinga(Isha yoga and meditation ashram) is a sacred place established by famous saint Shri Sadhguru which has two temples inside - one for goddess Parvathi devi and one for lord Shiva.
It also has sacred holy dip pools one each for men and women. We are supposed to have holy dips silently and no swimming/bathing allowed. It gave us very refreshing feeling after the holy dips in pool.
Also , accommodation is available in the ashram which can be booked in advance.
The meditation hall inside Dhyanalinga is the place every visitor should do meditation (means being without thoughts)before Shiva linga for atleast 15 minutes. This is the actual purpose for every Hindu visiting a temple and not just praying god chanting mantras and doing rituals.
Not to miss , the canteen inside serves tasty,healthy food at nominal rate.
2. We went to Siruvani water falls and found heavy rush of people in long queue as it is Diwali week-end. With no option , skipped it and continued our journey to Athirapally.
3. Due to road construction on the way , we managed to reach Athirapally at 06:00 pm. As winter started and being cloudy , it was dark by 04:45 pm in Kerala ghat roads.
Checked into hotel and skipped our plan to go to Kochi.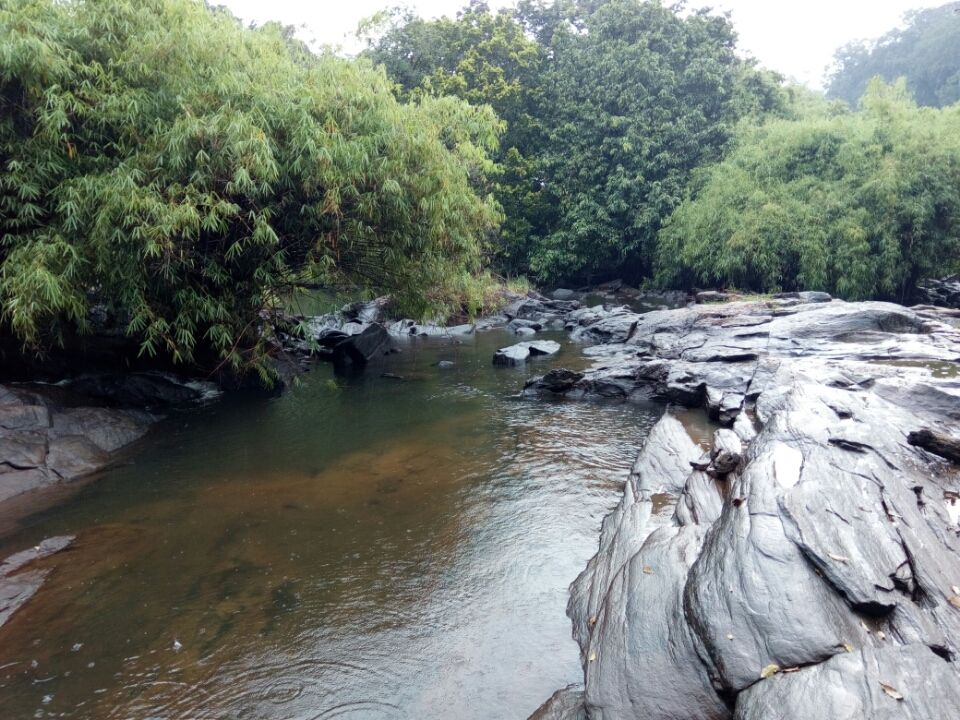 Oct 31 2016 - Athirapally-Kumily(Thekkady)
Highlights :
1. Nothing much but the ride through interior places mistakenly went by following google maps was thrilling and a different experience as the roads are very steep , narrow and without any vehicles. Ride in showers on roads without vehicles that are densely green covered gave the quality of oxygen that is needed for our city pollution affected lungs.
Nov 2 2016 - Aleppey-Varkala
Highlights :
1. My friend bid me farewell last night as he did not manage to get more leaves and it was me alone for next five days.
Could not get Beer yesterday night as it was dry day in Kerala(first day of every month).
Next five days of my journey is going to be along beaches.
2. Went to popular Mararikulam beach at 08:30 am and found only four people , western couple among them.
Had enjoyed in water for 30 mins. Beach is clean and calm.
3. Continued journey to Varkala , visited famous Mannarasala temple enroute.
One thing I observed travelling in Kerala is that you cannot see in your journey more than 5 km without a house.
4. Had fun in Varkala beach water too in the evening. As mentioned in most of travel sites,blogs beach is clean and had many unharmful jelly fishes washed ashore and dead all around. Many of the jelly fish are actually thrown away by fishermen.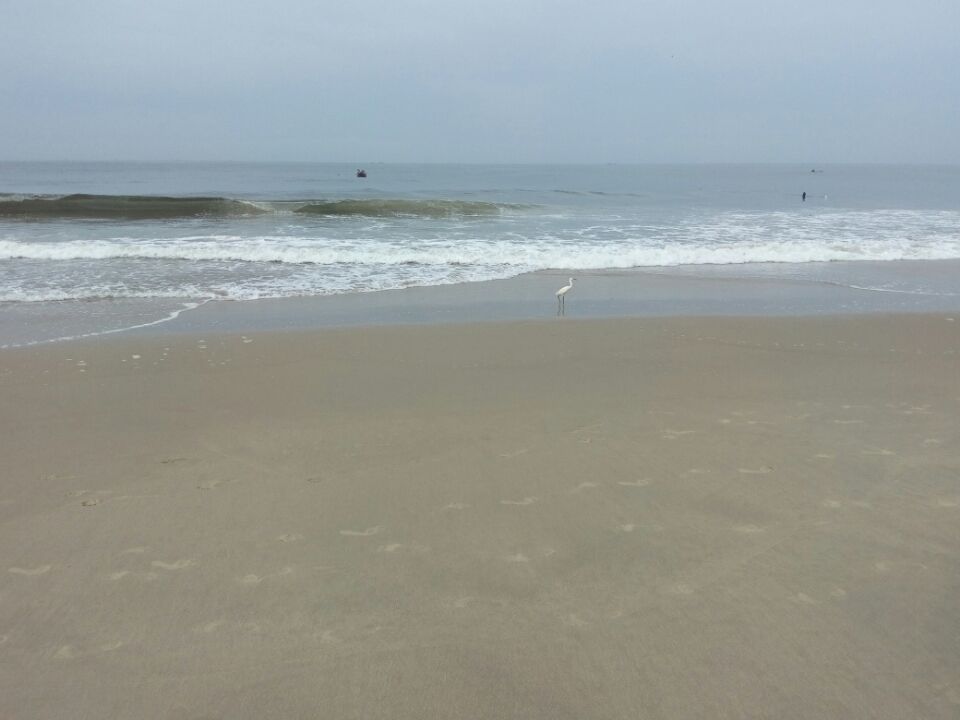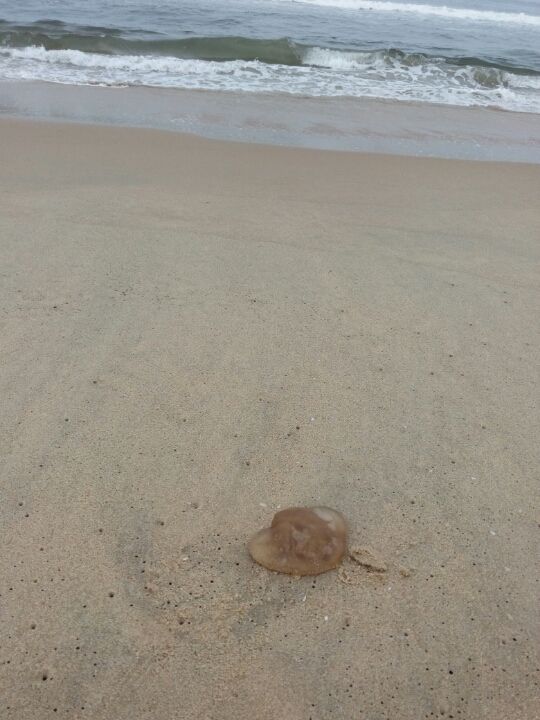 Nov 04 2016 - Kanyakumari-Rameswaram
Highlights :
1. Visited famous Vivekananda memorial , Gandhi Mandapam and Bhagavathi temple.
Meditation for couple of minutes inside the hall where once Vivekananda meditated is a rejoicing and peaceful experience. Again, meditation(being without thoughts) is the key purpose of every Hindu visiting any religious or holy site and not chanting mantras or doing rituals.
2. Could not observe the difference of three seas joining at Triveni Sangamam.
3. Watched train going on bridge in sea water from the road bridge in night light on my way to Rameswaram.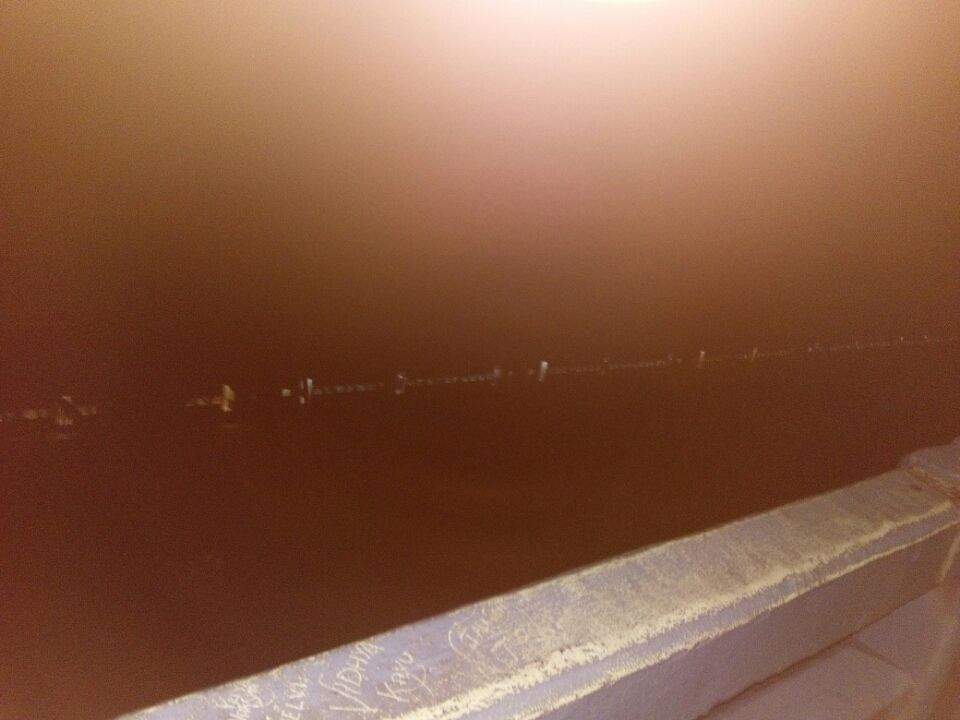 Nov 06 2016 - Madurai-Bangalore
Nothing much as its full national highway ride.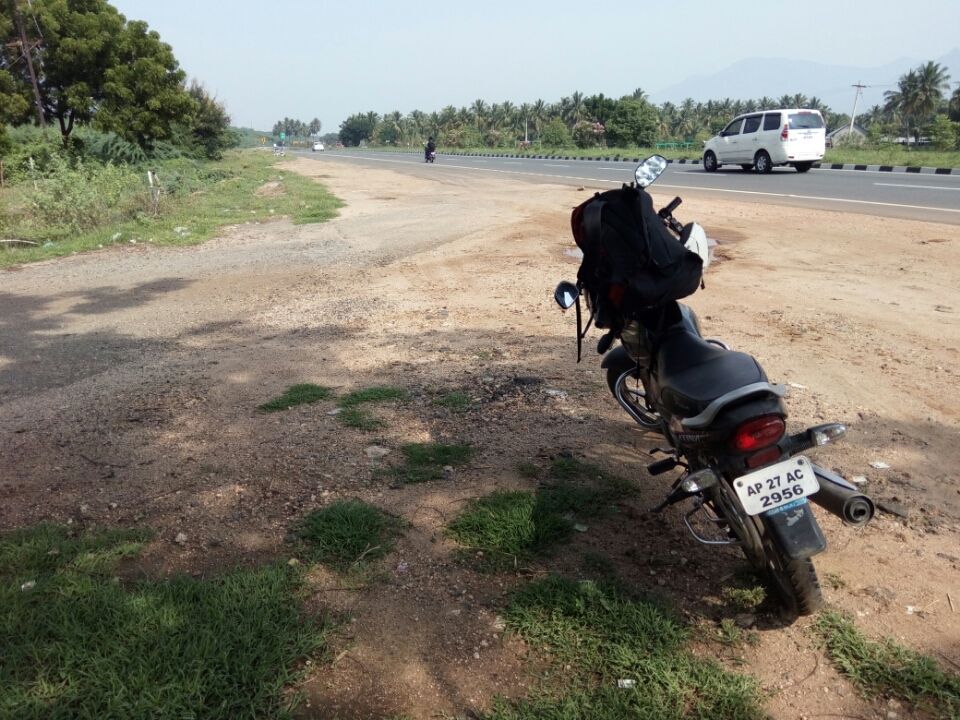 Oct 29 2016 - Bangalore to Coimbatore.
Highlights :
1. Elephants on the way in Sathyamangalam(once famous smuggler Veerappan ruled) forest.
2. Diwali celebrations in Coimbatore in the evening. Domino's is our savior for dinner as most of local hotels/restaurants are closed.
Nov 1 2016 - Kumily-Alappuzha(Aleppey)
Highlights :
1. Went to elephant ride site in a small spices plantation. We had short elephant ride for 30 mins. Good experience watching and learning how elephants are being raised.
Came to know that all four elephants being raised are female. They told us the female elephants are mostly safe and never mis-behave which is not the case with adult males.
2. Periyar tiger reserve in Thekkady organizes many tourist activities in a well planned way.
But , need to be booked in advance either Online or offline as those are popular among tourists.
We managed to get tickets only for Nature walk and could not get tickets for the famous activity Bamboo Rafting trip in Periyar artificial lake.
Nature walk is two and a half hour walk in pre-established trial in Periyar tiger reserve for a group of four people. You had to pay 1200 even if you are alone and wish to go. We both of us paid 1200 and booked it.
Luckily , German couple joined us when we are about to start for walk and we saved 600 rupees.
It was a nice walk and fortunately found a shy black panther running into bushes 50 meters before us. As its densely green covered , most benefit for us from the walk is absorbing pure oxygen into our lungs.
By the time we reached , our shoes are caught with leeches. My friend and German girl are even bitten by leech. Me and our guide managed to escape as we wore forest boots.
3. After lunch , we continued our journey to Alleppey , it was a nice ride through ghat roads by the side of tea plantation and in fog in few places.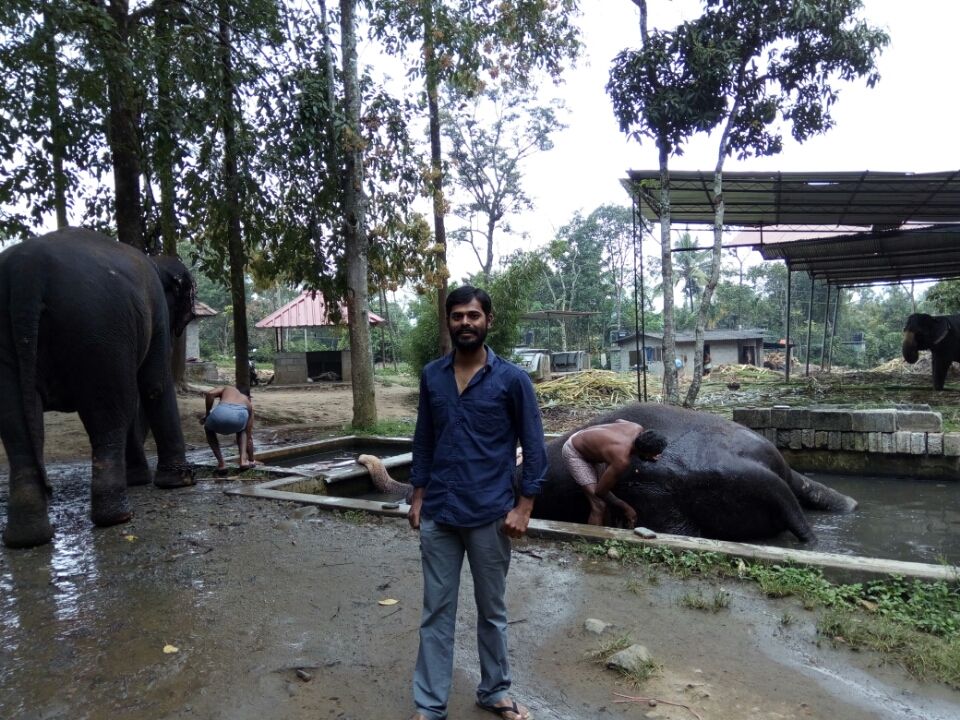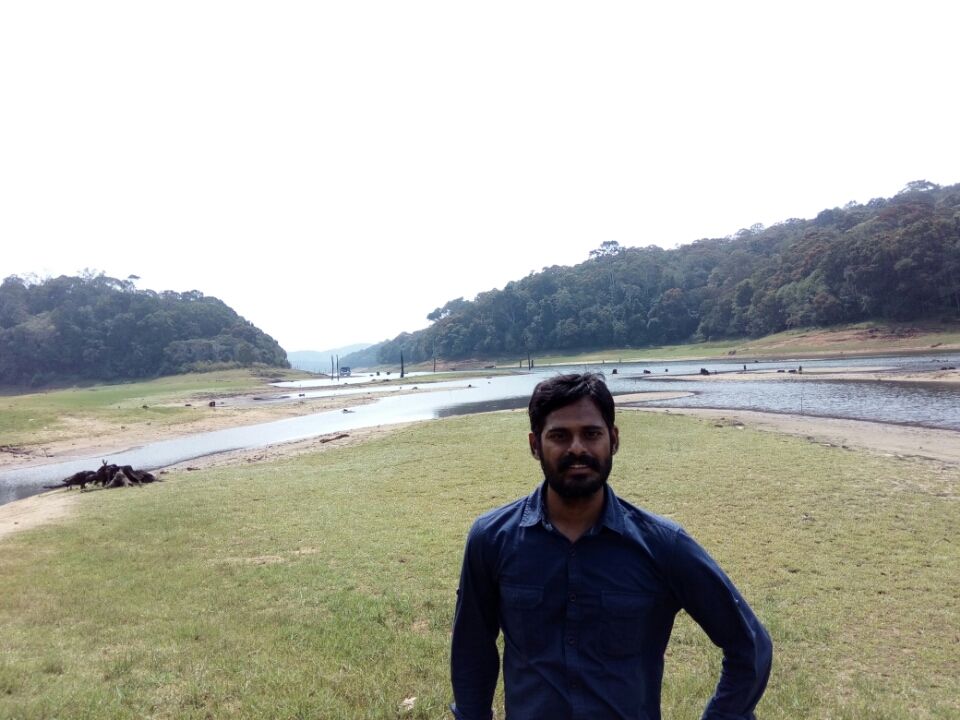 Nov 03 2016 - Varkala-Trivandrum-Kovalam-Kanyakumari
Highlights :
1. Watched and even worked with local fishermen in their fish catching exercise. It was a good experience.
First , they throw a long(I mean very long may be about a kilometer) wire with net at end going in boat about a kilometer into sea.
Then the people in boat and few people in water about 50 meters from shore keep shouting and confusing the fish to fall into the net.
About 20 men on shore keep drawing the wire to shore. The whole exercise takes 2 hours and at end the net is brought out with hundreds of small fish caught in it. Then, the head of the group announces the starting price and local fish market vendors participate in a bid , whoever bids for more price get the fish and the money got is shared among the fishermen.
2. Went to trivandrum , roamed around places where I lived in 2010. Visited museum and continued journey to Kovalam beach and to Kanyakumari from there.
Nov 05 2016 - Rameswaram-Madurai
Highlights :
1. Visited Dhanushkodi. We need to go only in tourist van from check post to visit Ram Sethu point. Drive is in the shallow watery sand of sea and a nice experience. Found one floating stone in water in small temple there. The stone floats as it has pores and air passes through it.
And there are ruins of old buildings like church , railway office. We cannot see the historic Ram Sethu floating stone bridge with naked eye now as that is submerged.
2. Visited famous goddess Meenakshi temple in Madurai. Art and architecture of building is very good. I felt like temple has spiritual or cosmic vibrations and is a place for travelling within.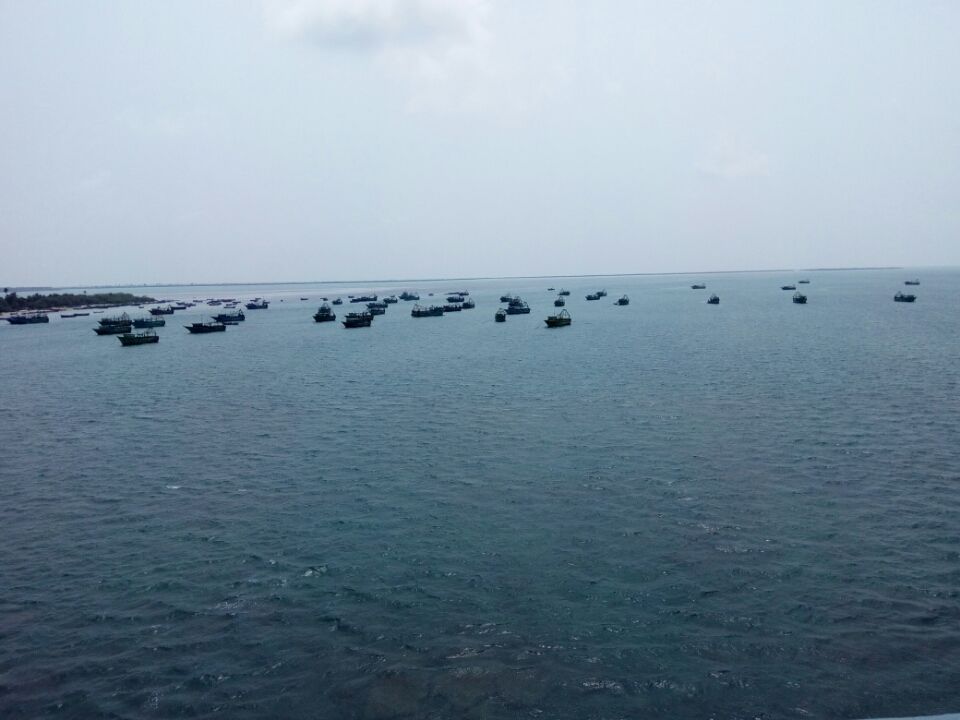 Frequent searches leading to this page:-
best tourist places in South India, top 10 hill stations in South India, places to visit in South India in December, places to visit in South India in December with friends, places to visit in South India in December with family, best places to visit in South India in December with family