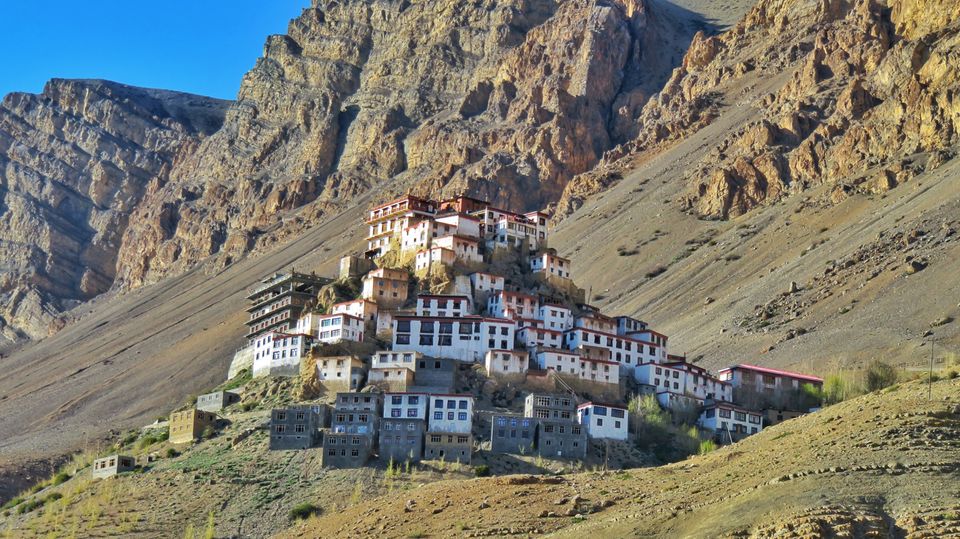 We reached shimla early morning we where so tired because of over night travel and we found a place in shimla which costed around 500 per people and we spent the whole day by taking rest. By evening we went out to shimla Town to explore its beauty and to taste some local food and to feel the ambiance. We dint feel to stay there for more than a day because it was to commercial and crouded we had a plan to leve to sangla the next day. We had nice dinner out walking through shimla streets and eneded our day
Morning after packing we got ready we went to shimla new bus stand there are two bus stand you gotta go to New bus stand to get buses to sangla which is in Himachal pradesh. Luckily we got a direct bus to sangla without booking and we got seats also so we peacefully started our bus trip to sangla via rampur. Through our journey we saw beautiful landscapes, apple 🍏 farm, honey bee hives lots of local stuffs and the bus journey was a thrilling experience through that hills. We took the bus by 11.30 and reached sangala 8.30 by night. After getting down we where wondering to get a home stay and yes we got a good place to stay which costed around 300 per head. We got dinner in local shops and we passed out we had a long journey
We started our trip from coimbatore. We took a flight from coimbatore to Delhi which took 5 hours for our total journey to reach Delhi Airport. From the airport we took a cab which costed us around 480 to ISBT  where you get buses to Himachal pradesh. We waited for 3 hours and finally we got a bus to chandigarh and reached chandigarh by 4 early morning. We got dropped in sector 24 from there we had to take a auto to another sector where we can get buses to shimla. We started our journey to shimla and reached shimla by 5 hours
Next day we started our day earlier we went to a local shop to have Chai and breakfast we had conversation with local people and we going there was a holy temple which they used to call as the fort we hiked up the village and we visited the fort and we where just hiking top and top by looking the beautiful mountains and ended up. In no man's land and it was a good experience. We came down to the town by 3.30 had nice lunch got back to the room planning our next day to chitkul. Had dinner in the home stay and killed our day.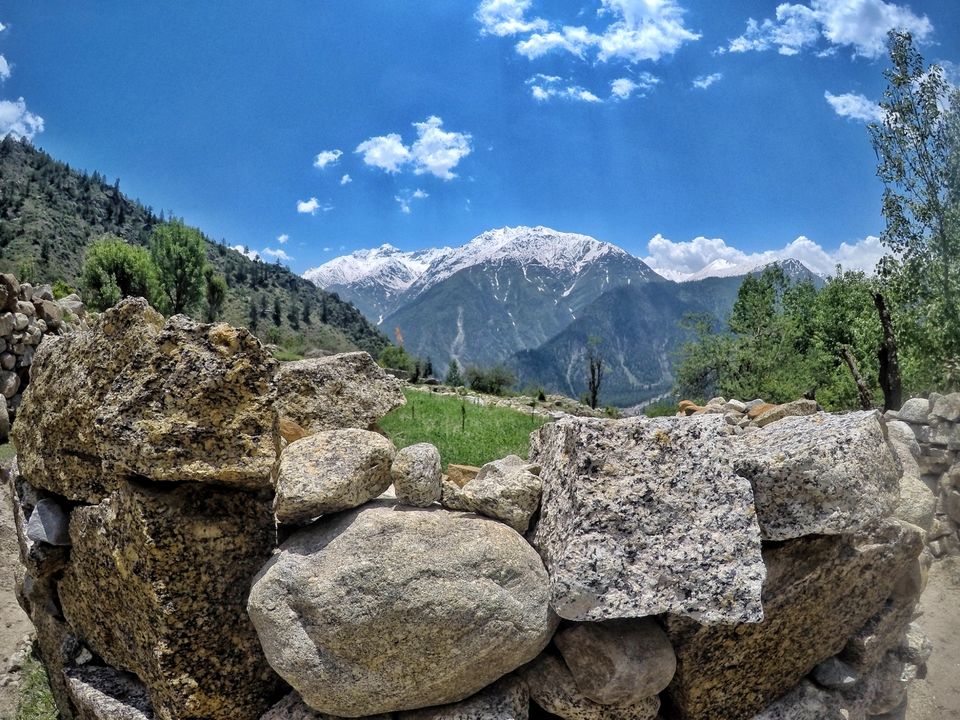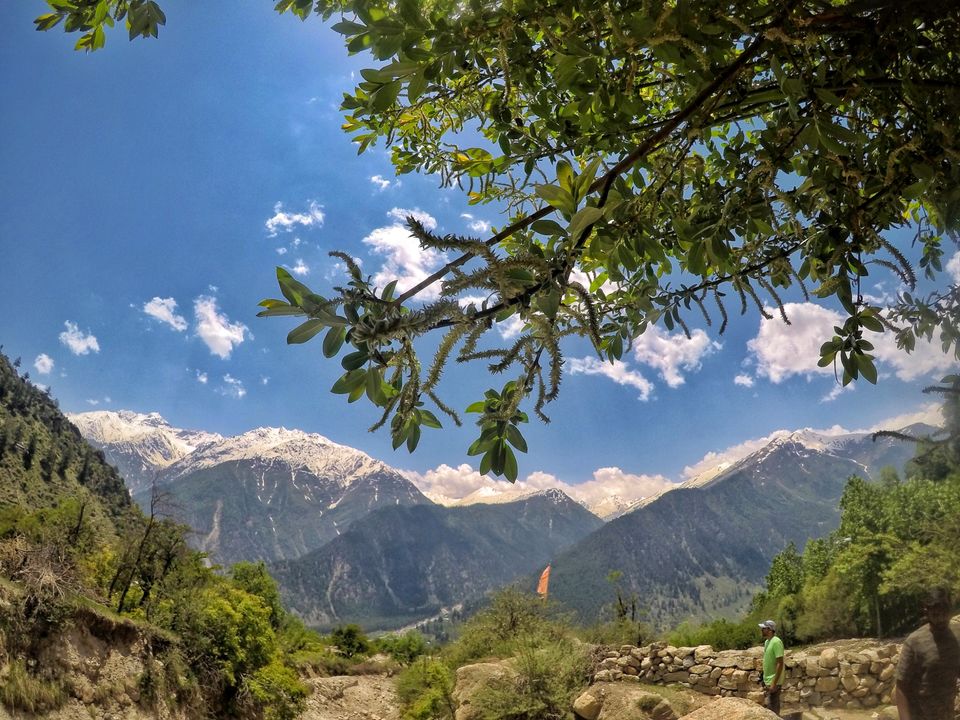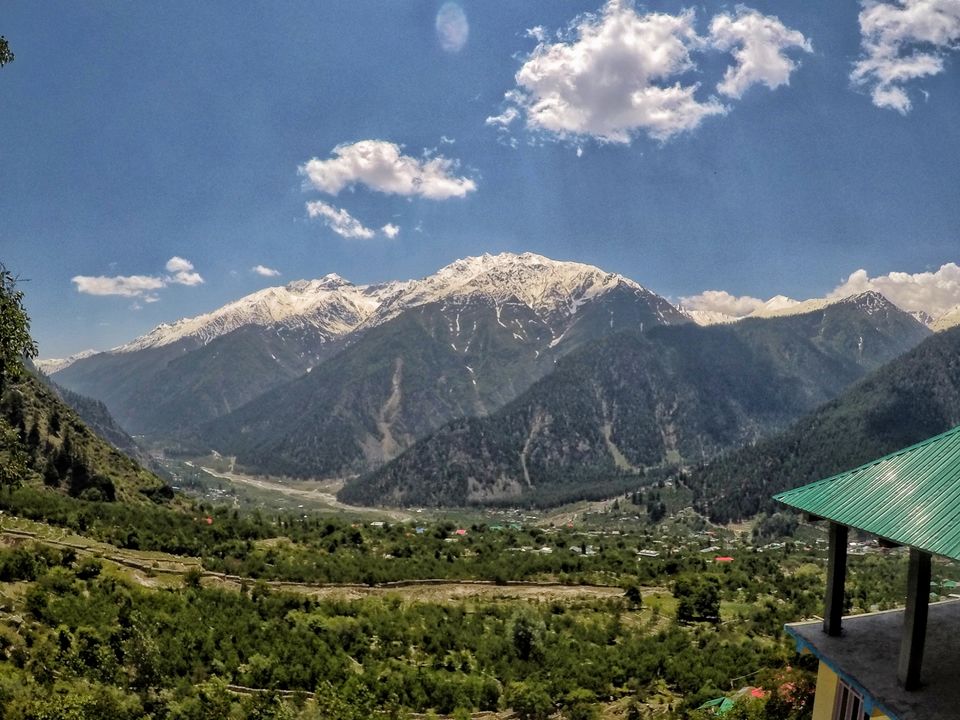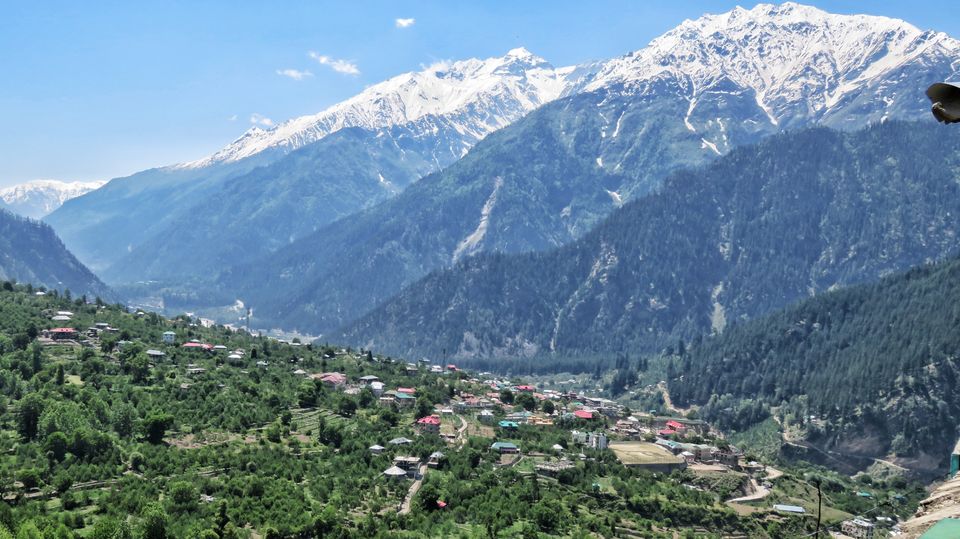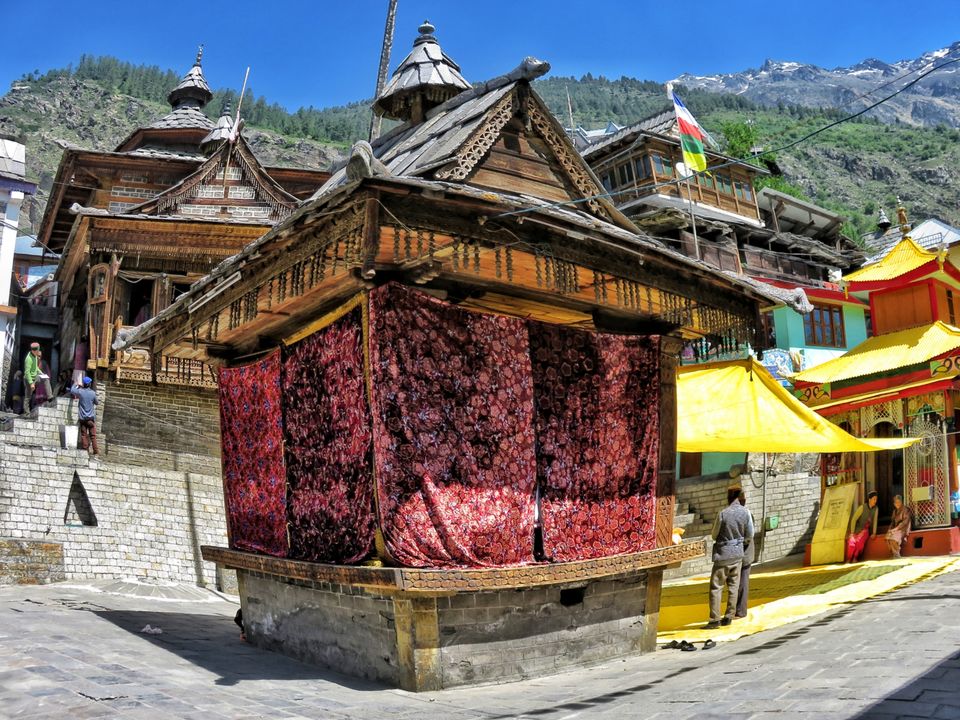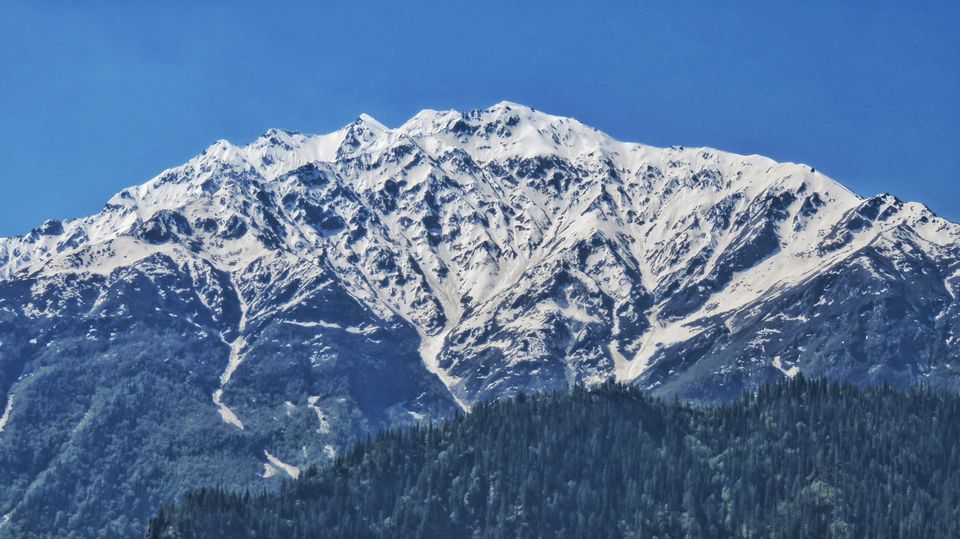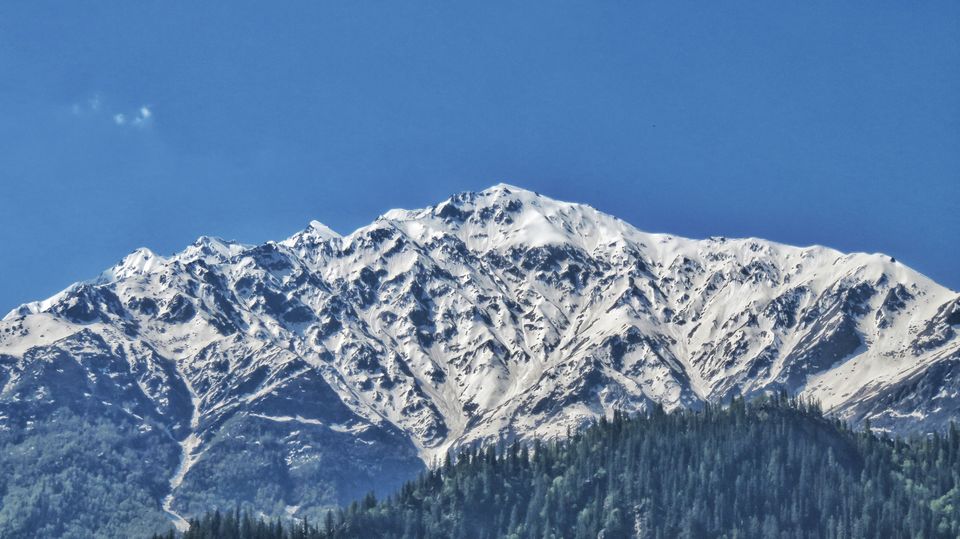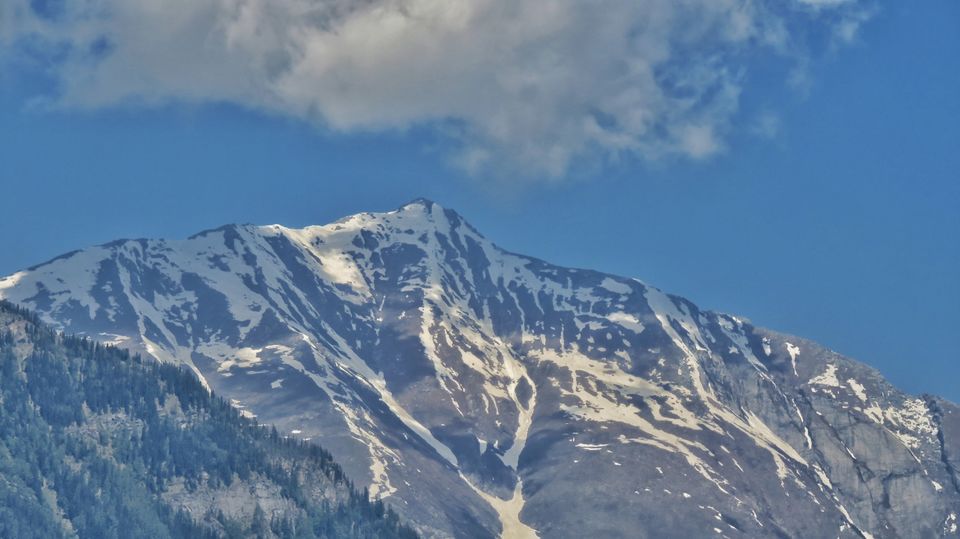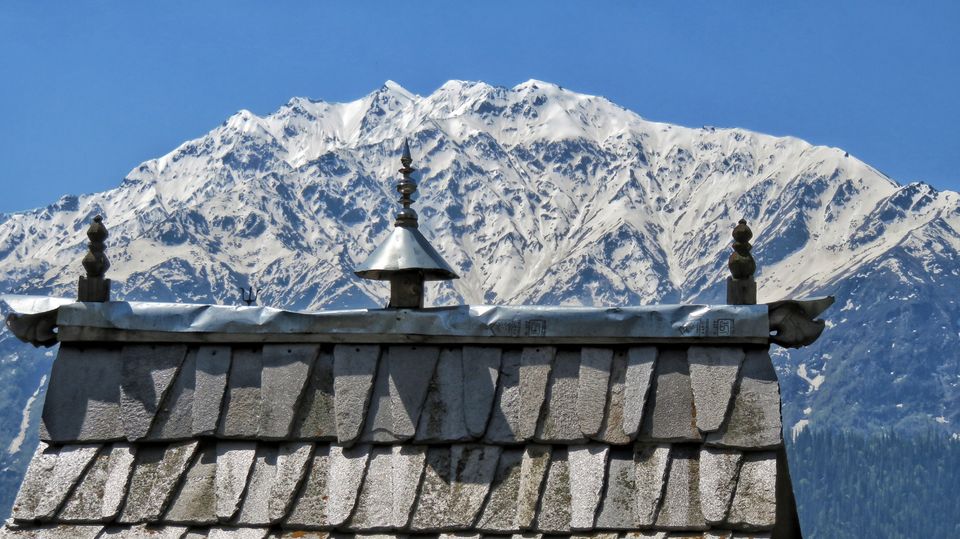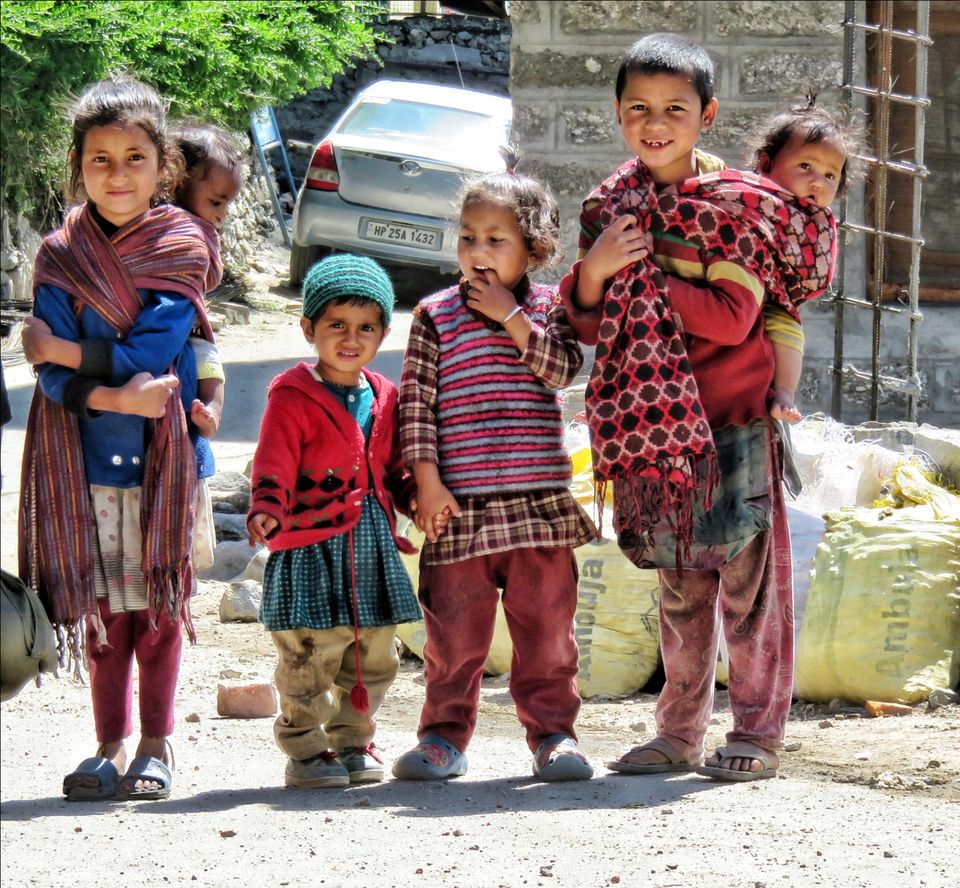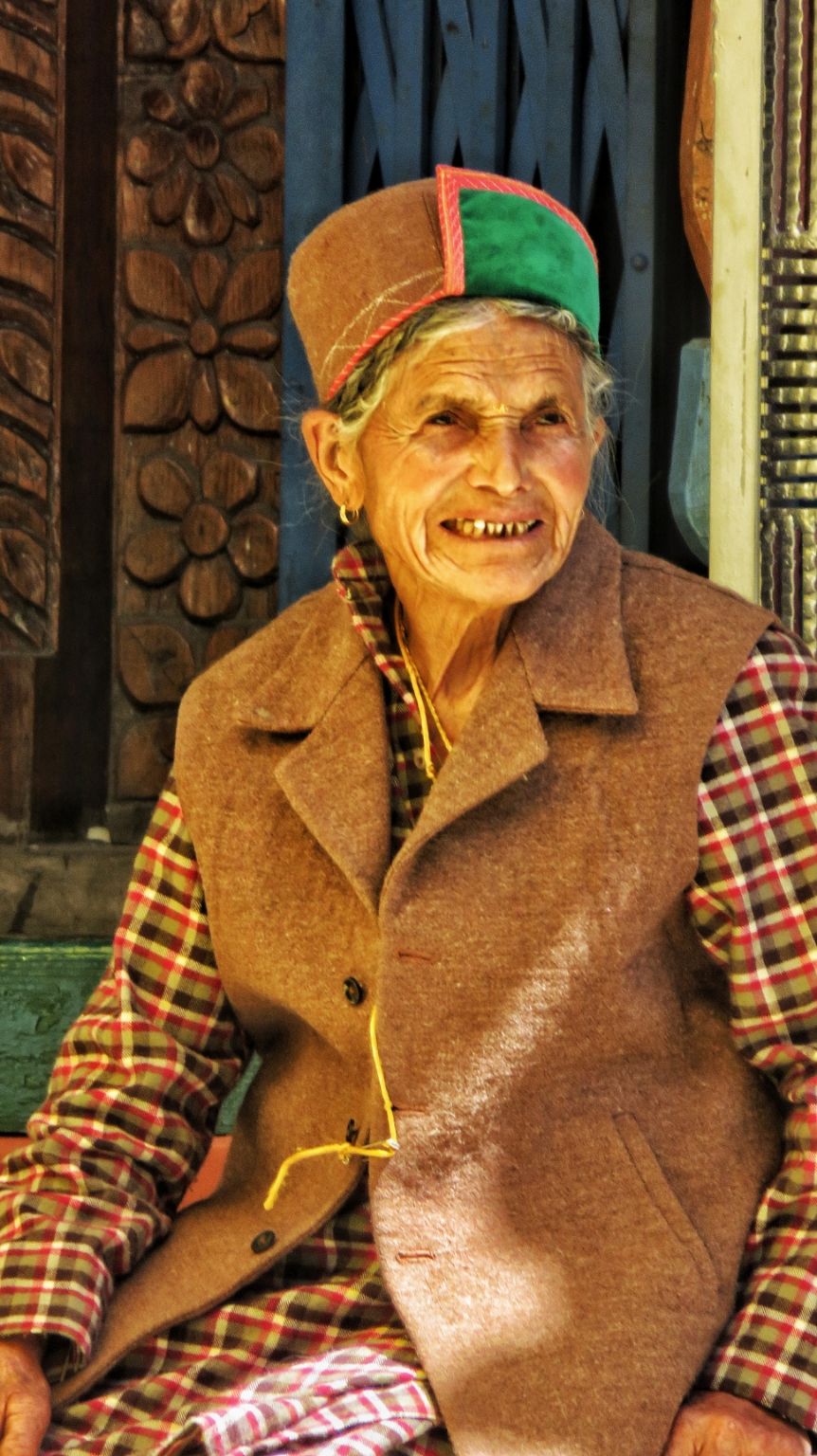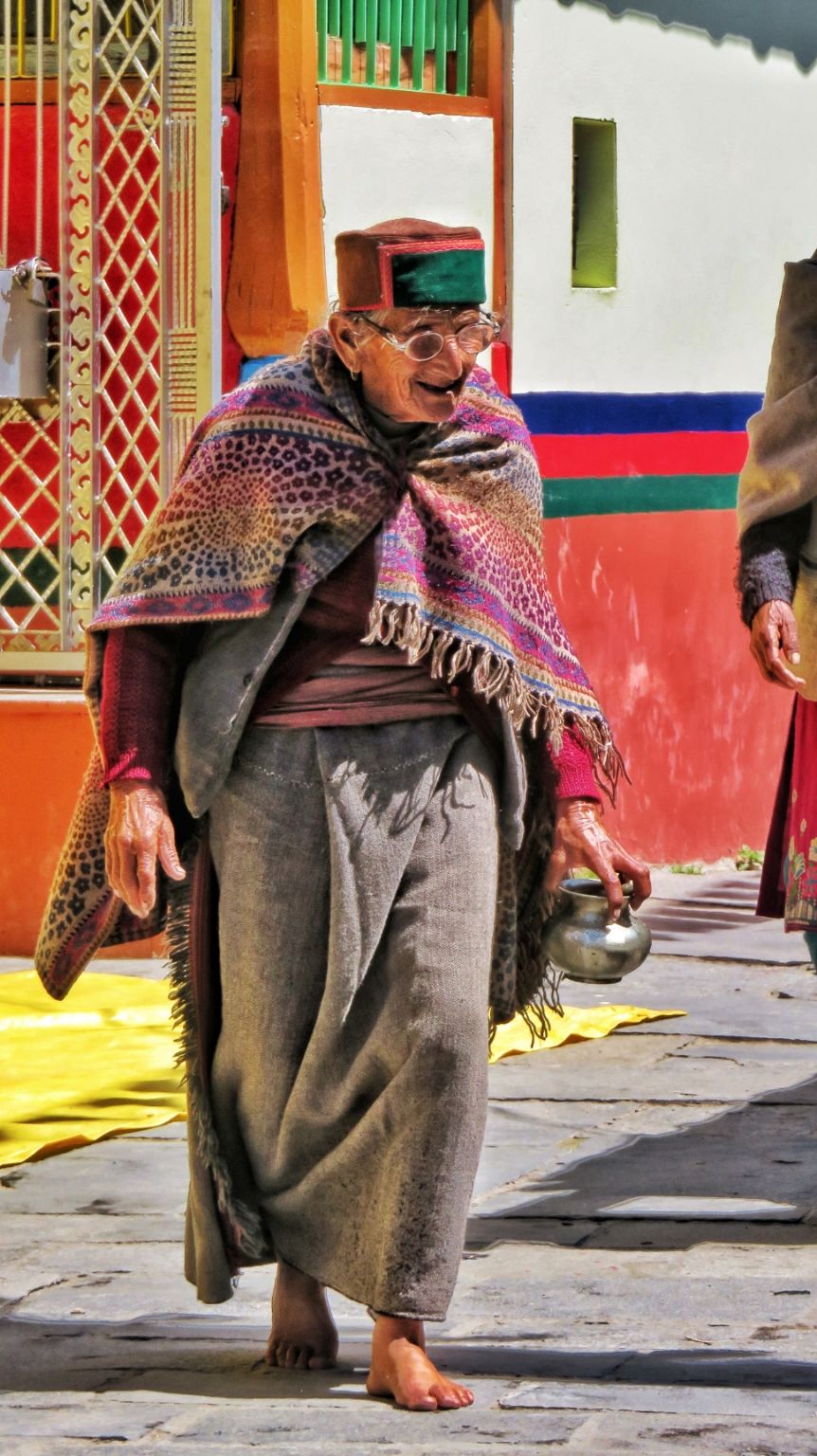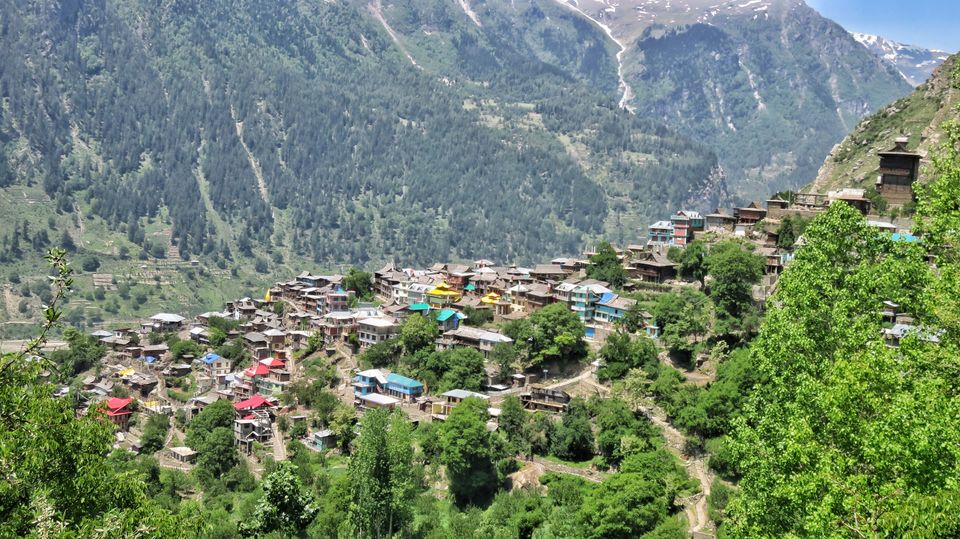 We got climatized and we felt more energetic and stated our journey to last Indian village from sangla. Which will take you more than 2 hours to reach our destination. Interesting part with Himachal transportation was.. They charge different rate to girls and different to boys when you go to chitkul. Was a shocking experience in India which I had. After two hours of our beautiful journey we reached chitkul. Ooo God chitkul was heaven most beautiful place I have ever seen. As soon as we landed we where wandering around chitkul we planned to stay near the river on a camp base where he charged 500 0er head. After checking in we went to restorent had good food and we walked 10km in and around chitkul. As the light passed in the night we had campfire next to the river camp meet lists of travellers had a nice chat with them exchanging our ideas, sharing our knowledge making friends yes we did what travelers did and after that had dinner and passed out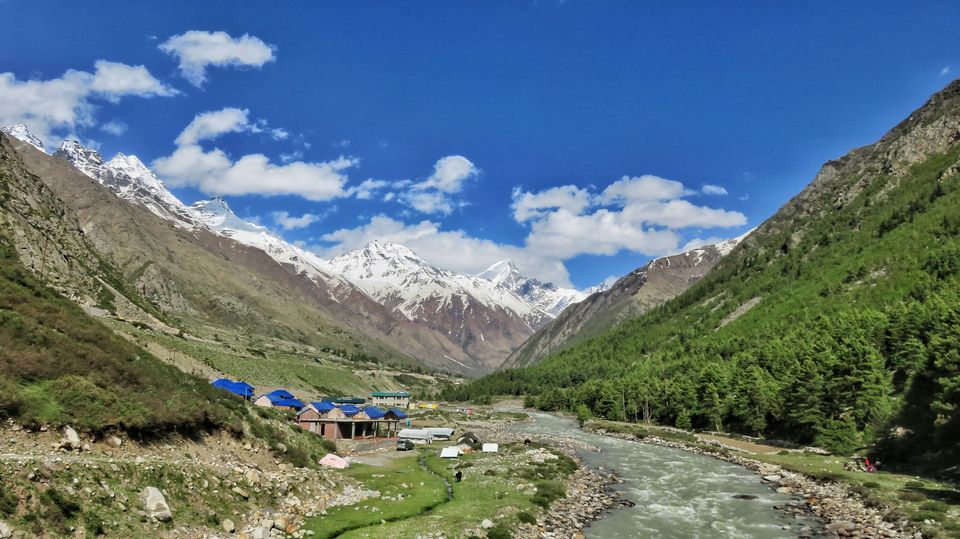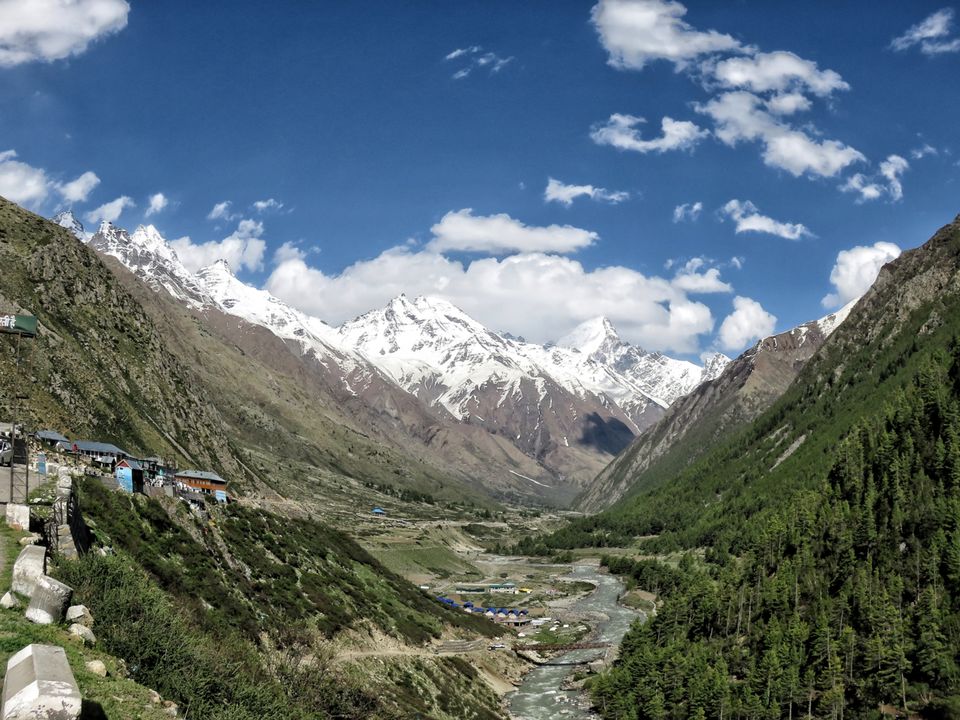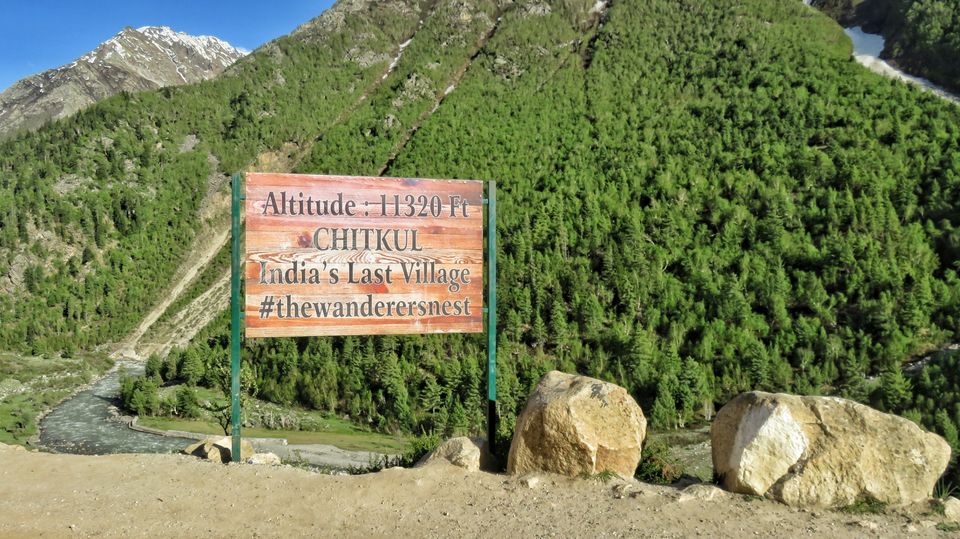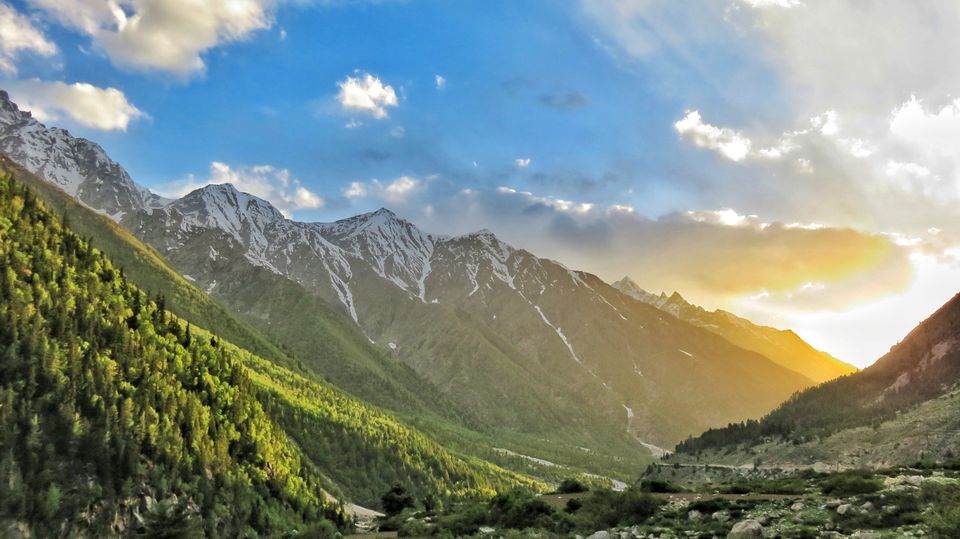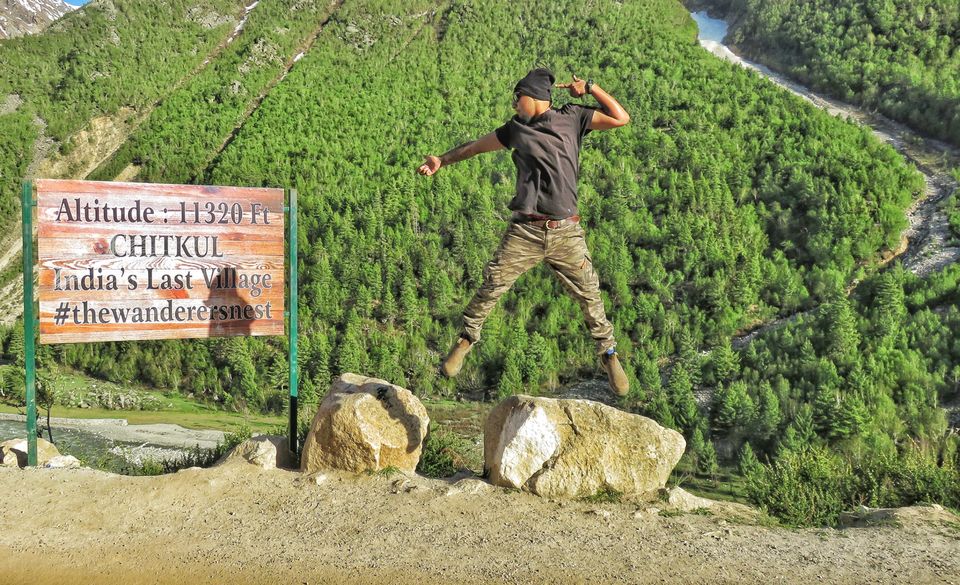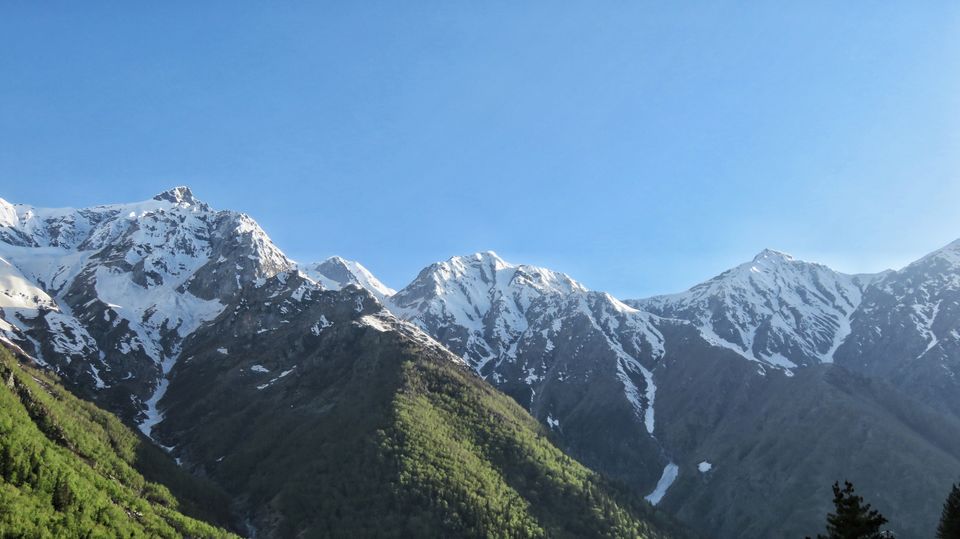 The night was horrible, climate was terrifying it was dam clod it was on minus the whole night after a tough night we started out day with Chai and as we spoke to some locals there was a samll glacier hike next to the river we hiked up der after breakfast and it took 5 hours up and down to do the trek. And we lost our energy we took another guest house bumy evening Because we where nor able to face the cold while you are staying next to the river. We moved to another guest house by evening chlling der after great adventure trek and we passed our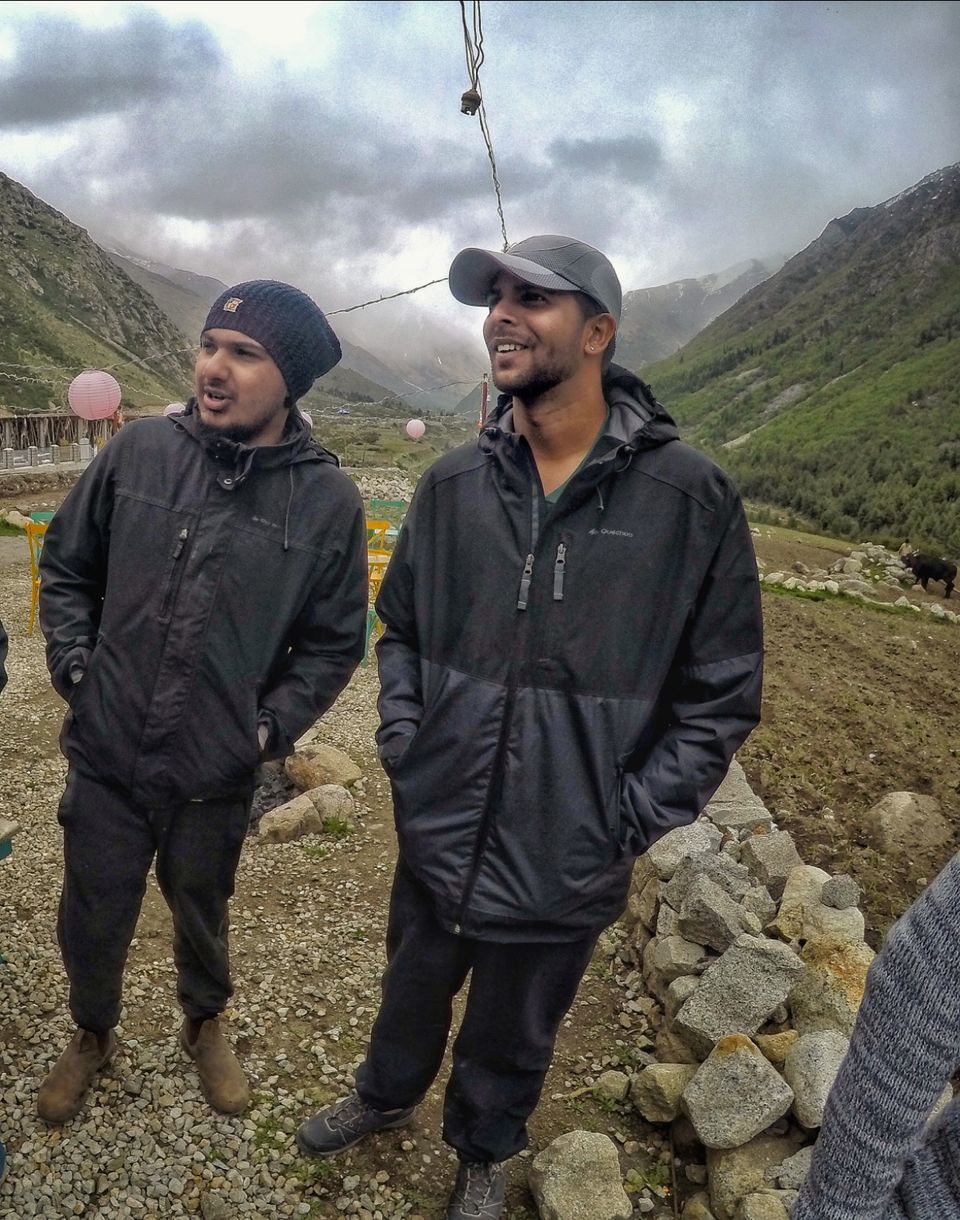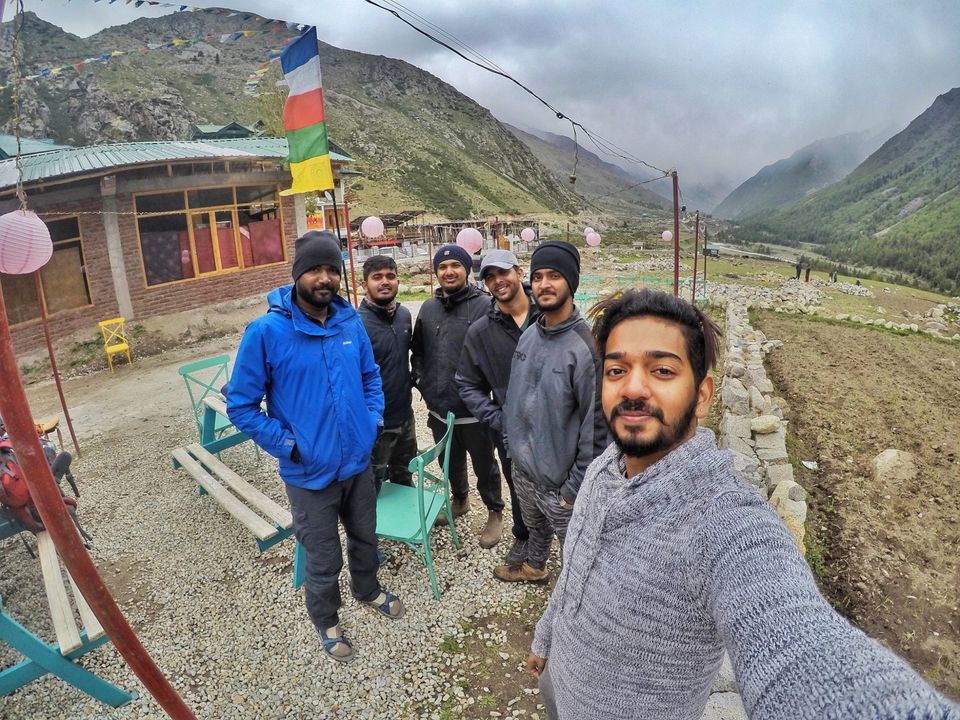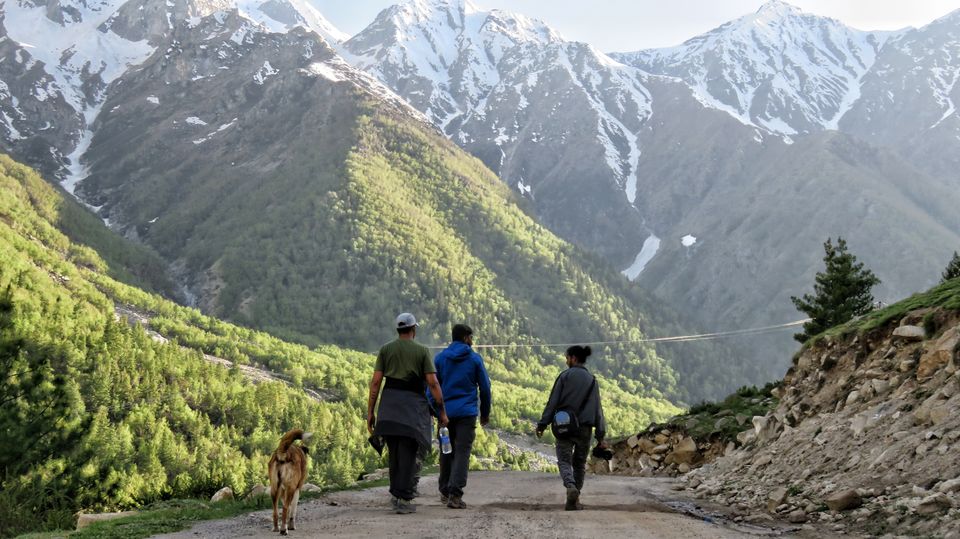 Next day we had a plan to leave chitkul by 6.30 early morning for the first bus and our bad luck they had some problem on the way so buses where stopped passing the main road we where stuck in chitkul... And yes we would make. Friends while travelling one guy from kerala a solo traveller joined us we where stuck in chitkul waiting for bus still 11.30 and finnaly spoke to a local guy we got a taxi to reckong peo and reached there by 3 afternoon the traffic was hectic, raining, tourist here and there dangerous roads uffff it was a hell of a experience. We stayed in peo and passed out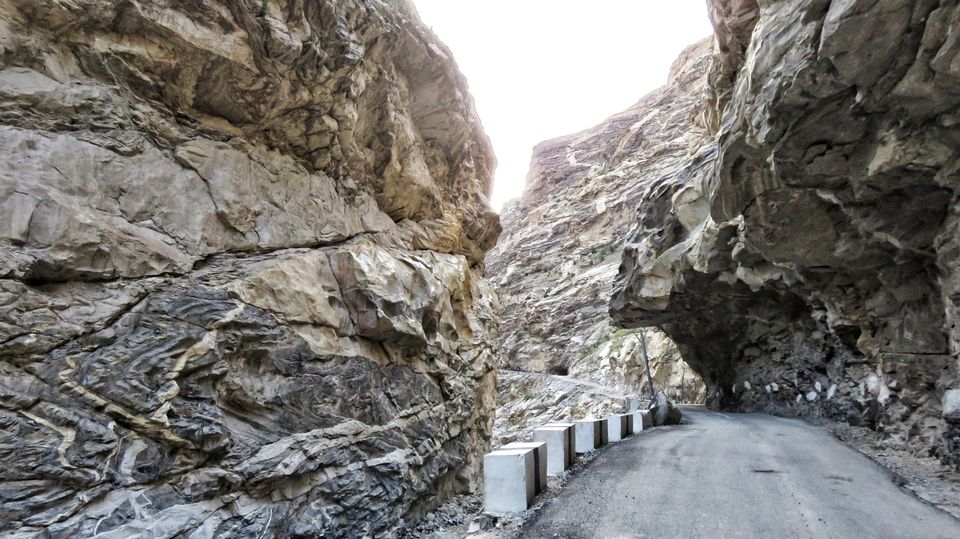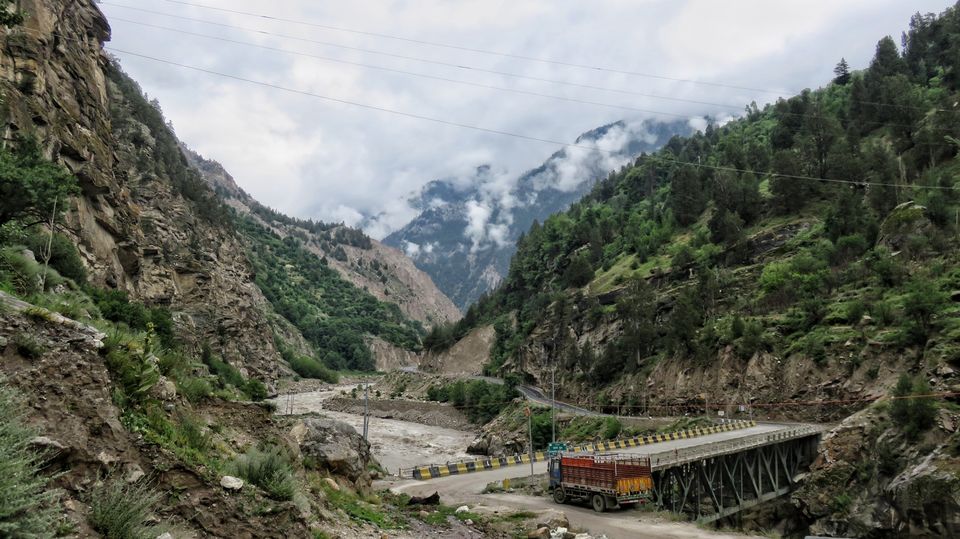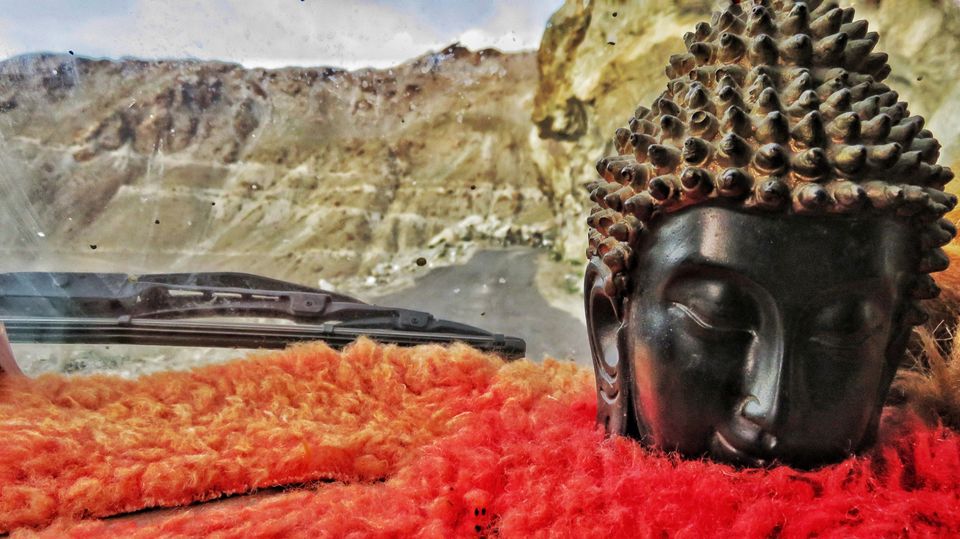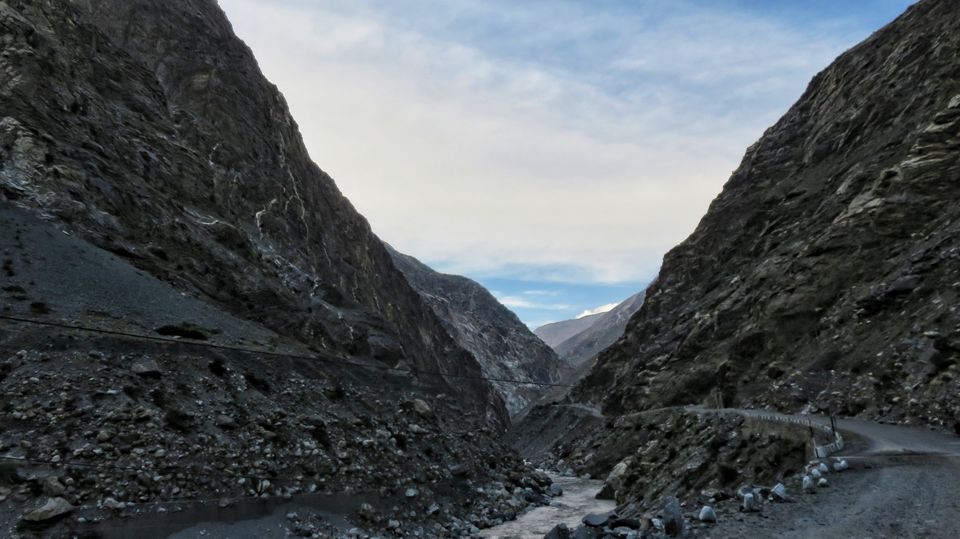 We started by noon and we took a cab to peo to nako which was a thrilling experience and a day to be remembered we explored the places on the way stooped many places for photos and fun and we reached nako by evening the drive was amazing had a really good time by going through the most dangerous roots of India. As the elivation goes up the colder it was had a tough time fighting with cold and we found a good home stay in nako had yummy food and passed out
Nako was a small village dint have much to see 3 hours was enough to explore they village early morning we did they went to monstry, agriculture fields, nako lake yes it was amazing to and we have to take a bid to tabo which was 5 hours from nako. We got into a bus by noon the bus was running late by 2 hours and reached tabo stayed night there and it was a small village like nako. Made out night there.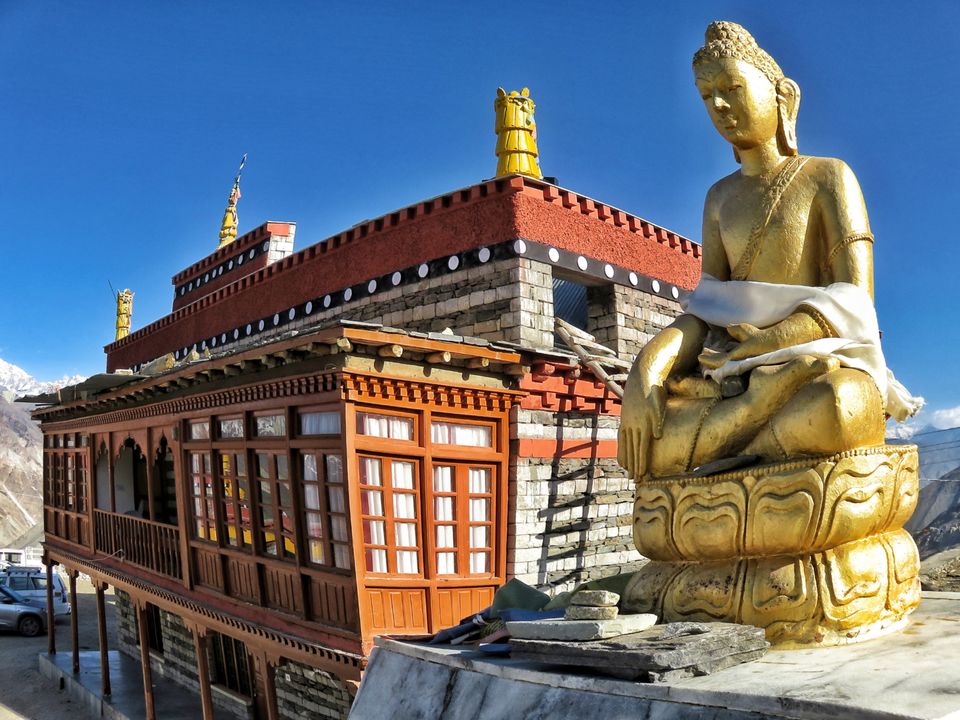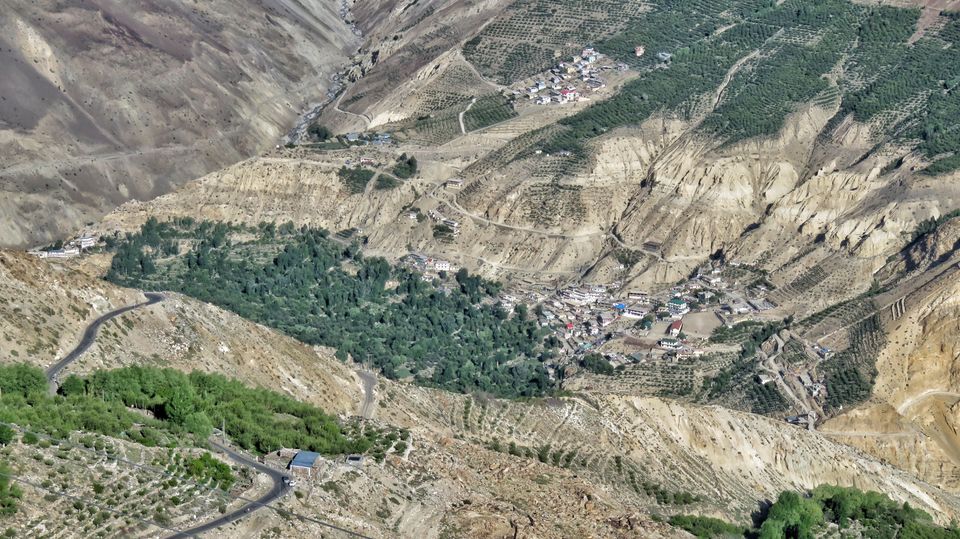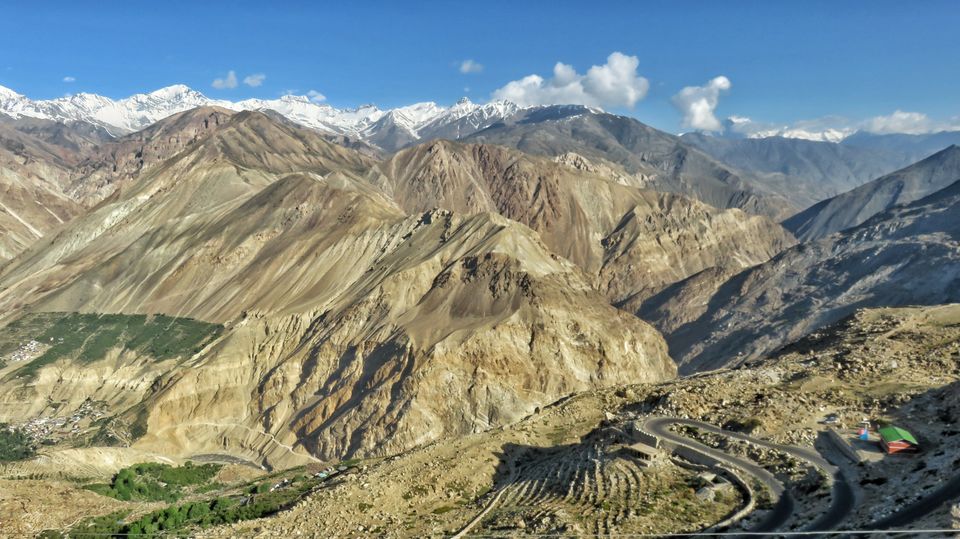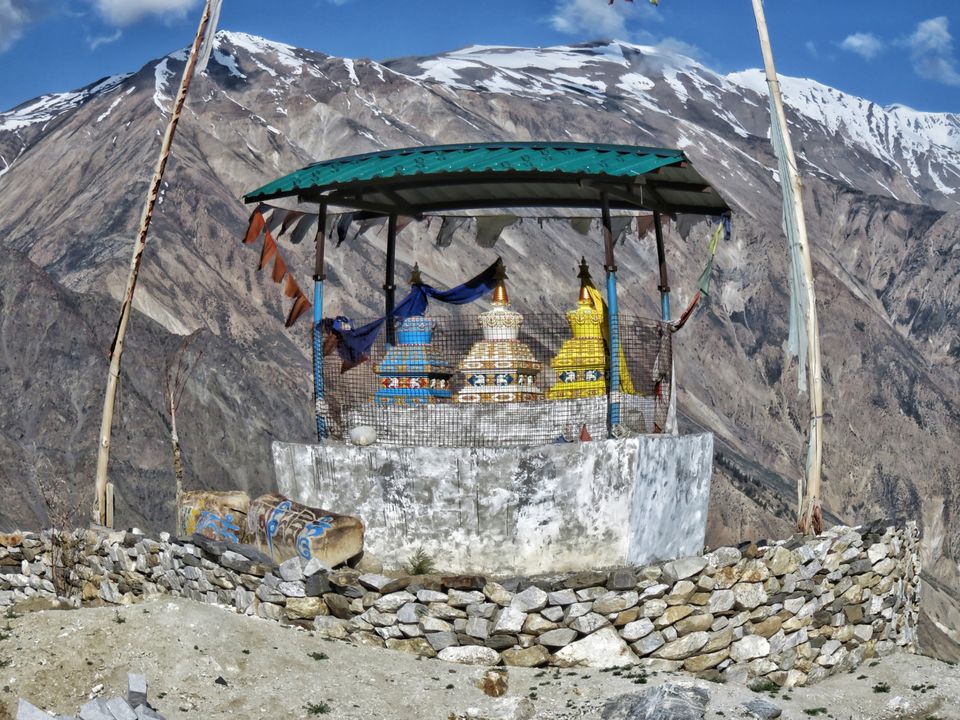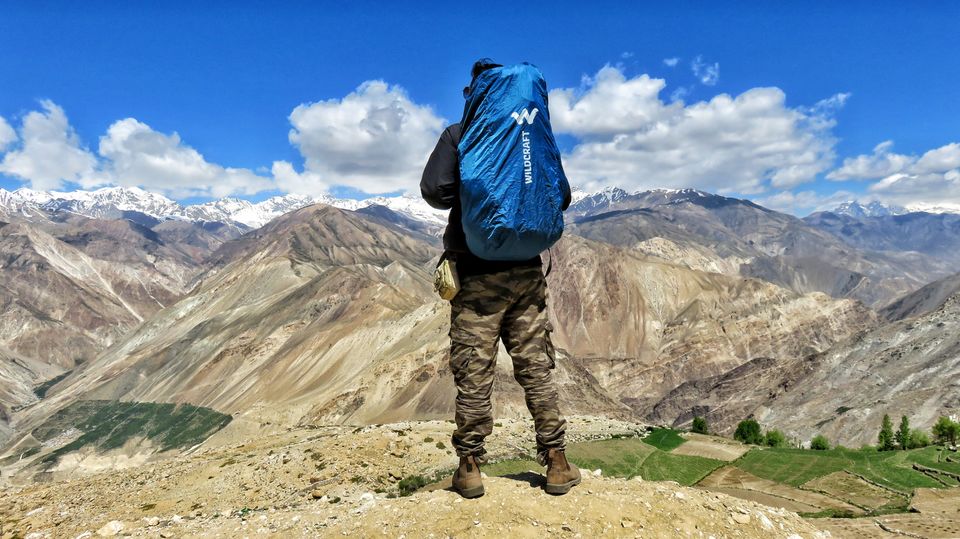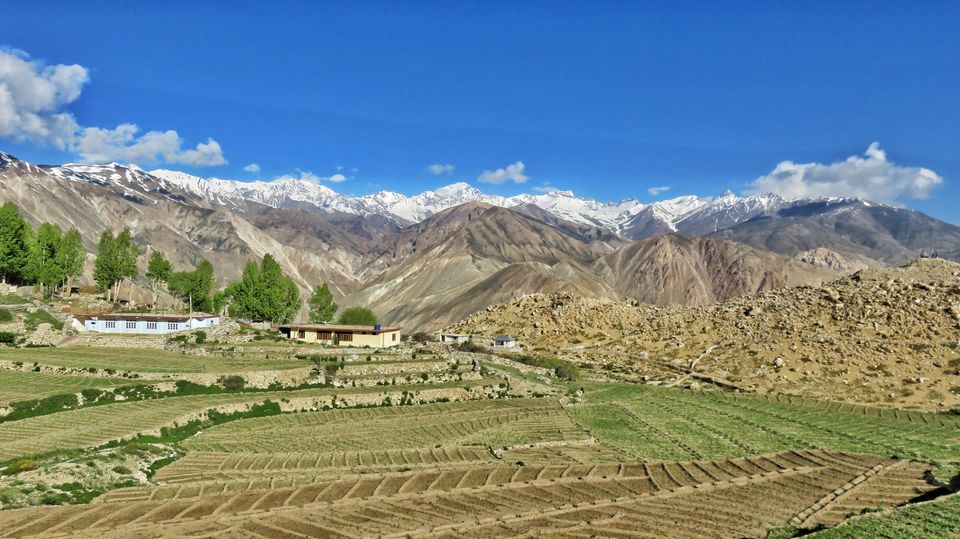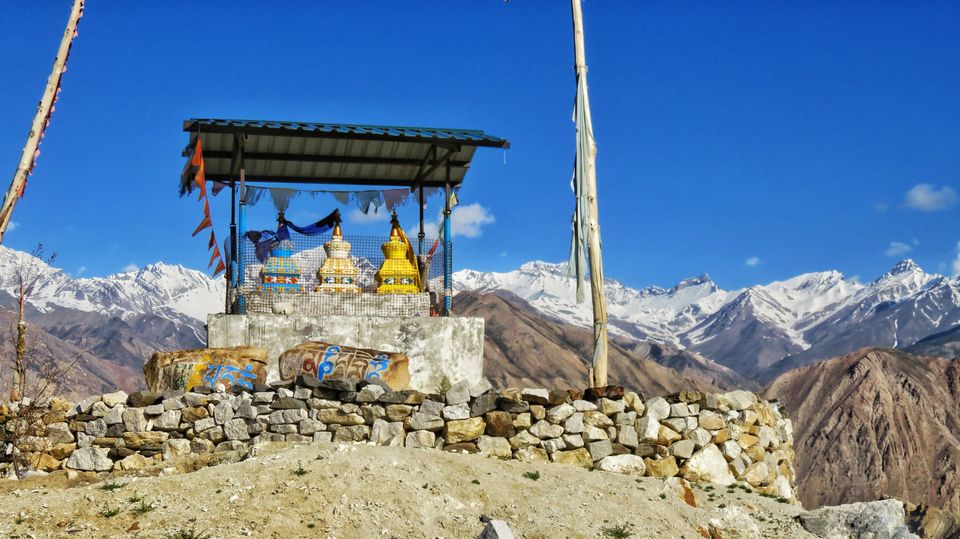 We started out trip to kaza and yes yes you can make lots of friends who can make your trip very exciting  2 more guys from Delhi meet us while travelling by bus to kaza they joined us as the time passed we became a big group started to kaza, trust me kaza was one beautiful town. Wondering how people live there. Our plan was to visit key monstary and stay there but our bad luck it was under construction  there where no buses to travel another place. We had a conversation with the people in monastery Yes we are lucky a monk came to us and told its very hard to get a taxi it's expensive here come I vl take u to some places around and vl put you in one of my friends place and we where happy the monk took us to some beautiful villages had a good drive with him. Experience with a monk guiding was really a good time. We went to
    KIBBER - Declared as sanctuary
    CHICHAM - Asia's highest bridge
     KEE - biggest monastery and relegious training centre
We visited these two villages and he took to a beautiful home stay and we ended up in a caffee where we had out best dinner for our life time it was really cold in kibber and the shocking moment for us was when we offered the monk money he refused it and we where shocked to see a person  who refuses to take money. And we compromised him to take atleast for fuel and he took 800 where if we would have taken a taxi it would have costed us a bomb. Yes we where lucky. Night we had a good time with the Buddhist who owns  the home stay it was a good time with him and we ended our day there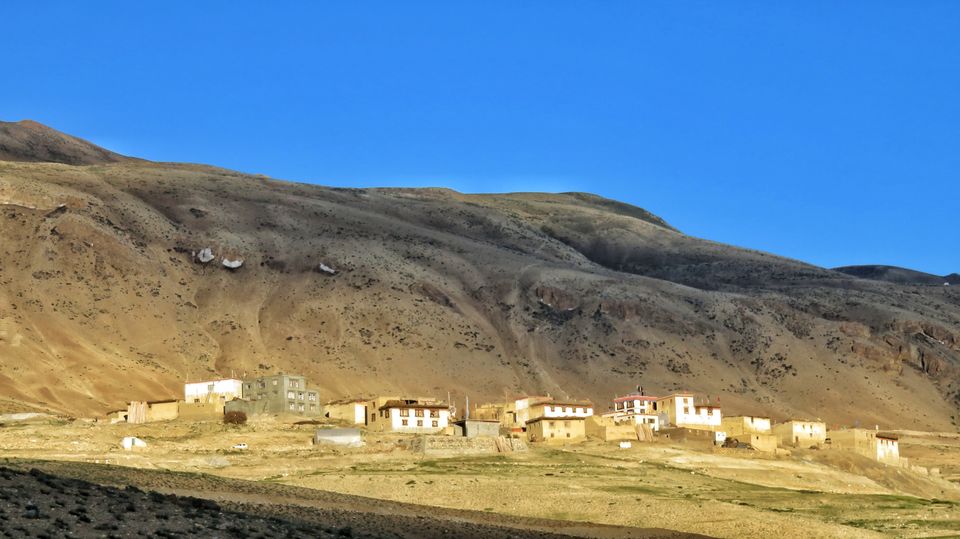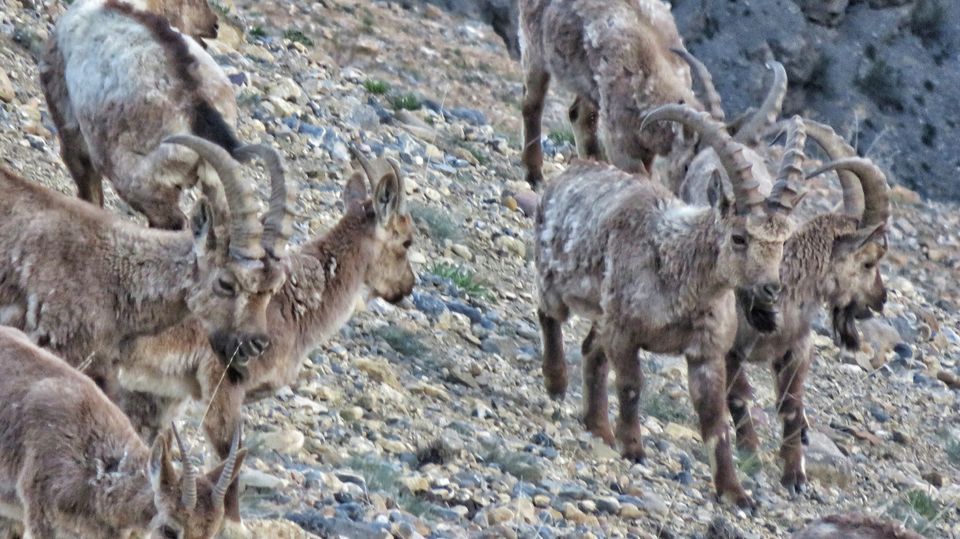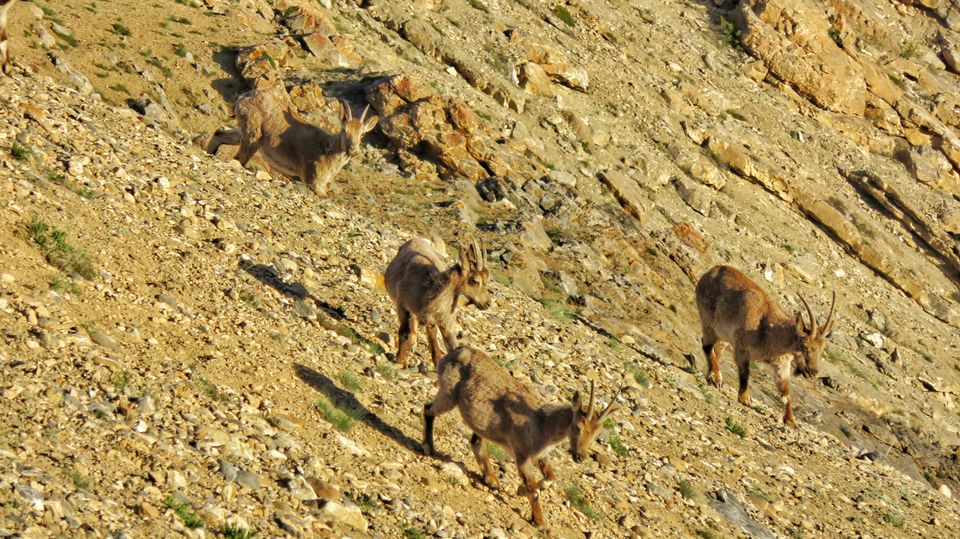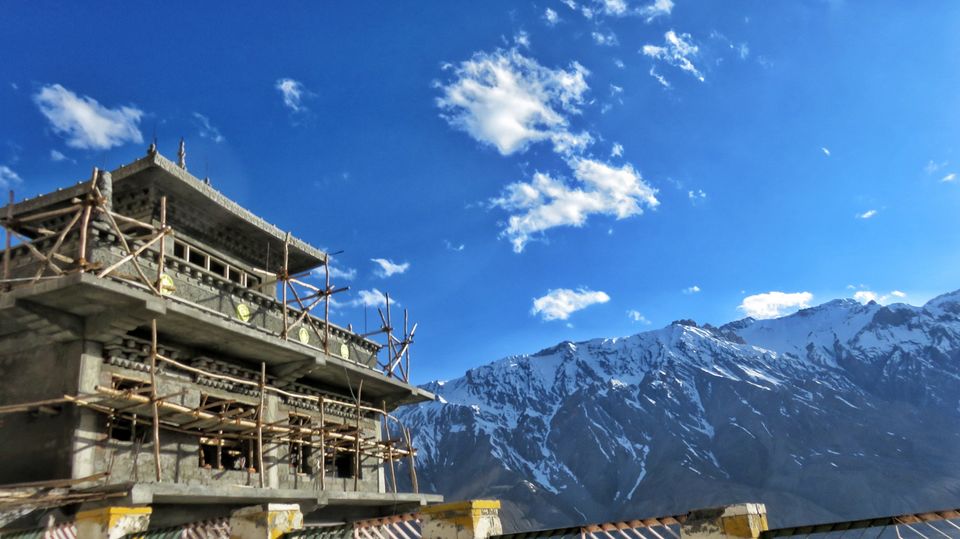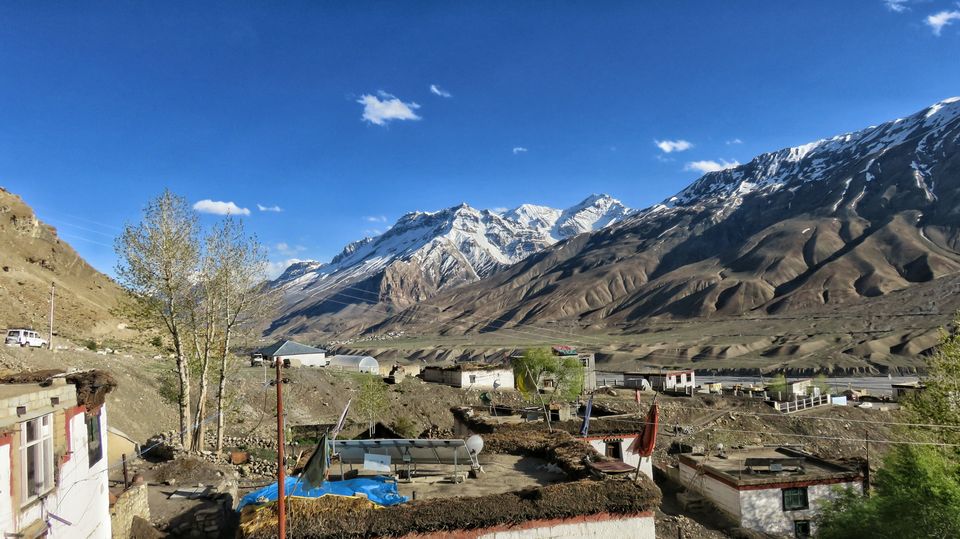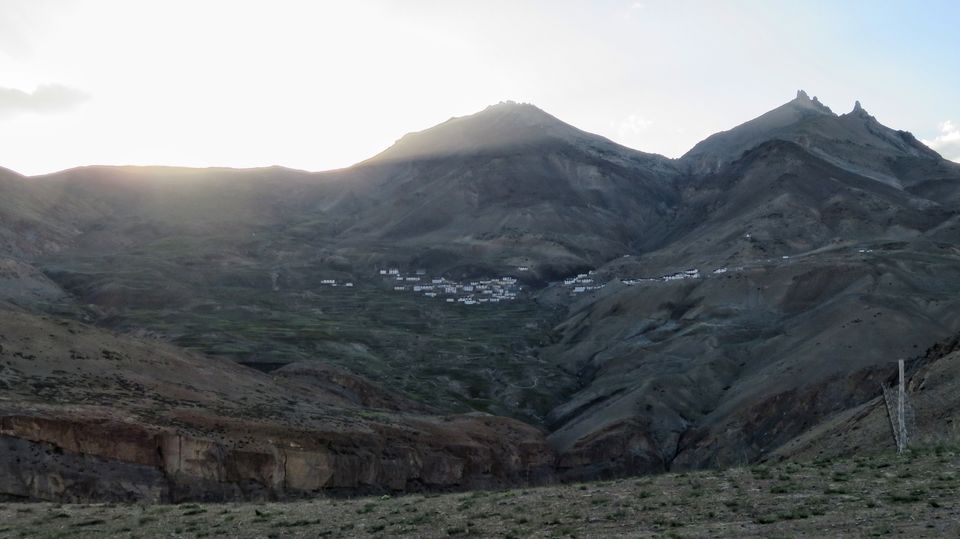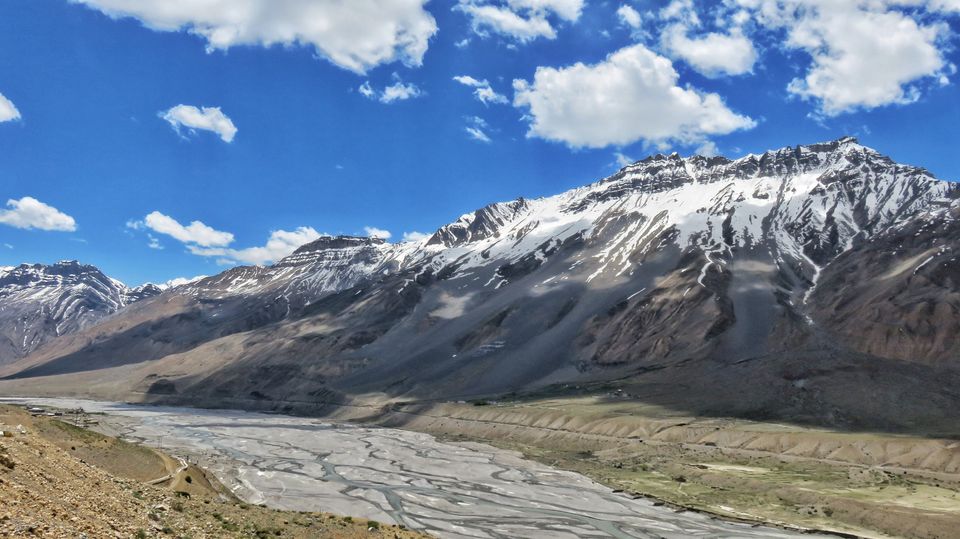 8 people in total we took a taxi and we planned to go to some of the villages which was in spiti valley
              *komick
              *langza -
              *hikkim
We traveled to these villages. Each and every villages had its own uniquness. And most dangerous roads.
Komick
        Highest village with motarable access, old monetary
Langza
            Fossil village, beautiful Buddha statue
Hikkim
             World highest post offices and polling Station
Kaza
           Worlds highest petrol pump and atm
After all these we went back to kibber and stayed
After experiencing the dry some of. Himalayas we planed to head back to. Manali our plan was to go to kaza via chandarthal lake Kasum pass we thought of reaching manali our bad luck the road was blocked so we have to Do  the same way down how we came. We went out to kaza taxi association we took a sumo still rampur where he charged 14000 for our ride and it took 9.30 to reach rampur and we stayed there in a lodge where we spent 200 per head
We started a day early we had to catch a bus to manali from rampur the actual journey was about 5 hours but on then way we suddenly told that the usual route was collapsed due to landslide and we had to take another rode where our journey extended to 8 hours totally and tiring bus travel in mountains. Finally evening 6 we reached kullu Valley and stayed at kullu Valley
We friends had a plan of going to manali it was a commercial place so we had a plan to hit kasol town and explore some villag2es there and we took a bus to kasol from bunthar we reached there by 2. 30 hours and we finnaly ended up staying in town taking a good guest house in town. Going to kasol town purchased few things and yes there was many cafe around town where u can listen to music, have great food make friends, you will really have a good vibe in that town
With so many memories we had to add more and more we started a day having good brunch we did a rasol trek which was 5 hours for me from ( kasol, challal, rasol) and back to Kasol  after this trek we had nice food in the night we friends where chilling in cafe still 11 and went back  room for our night
We started our days by going to kasol market there are many shops  you can find many different things to shop we spent half  day to shop and explore the market, by eventing we went to closer village choj which is called the death Valley it was a 6km walk up and down where we spent 4 in choj village it was a good place
There was a holy place called the Manikaran temple it was 6km from kasol town we walked up instead of taking bus we slowly walked up killed time and we reached the temple you can see lots of people in that temple with so much of belief there was hot spring where people take bath consider it as a holy bath. It was a small town you have few things to see we spend our day there and got back early to town every day we go to New cafe to experience different food and every cafe had its own uniquness that's was special about cafes in kasol
As the tourist people rushed to kasol.. Hahaha so did we people started coming to kasol from various places it was weekend ooo my god the road was Jamed town was packed and no atm where working we had to Jerry which was 6km down to kasol and we had many issues faced while getting our money and day was spent by getting stuck financially, and the traffic and crowd made us to stay in room
We started early took a bus to bsrshani from kasol town afrer 50 min of bus travel we reached bsrshani the last bus stop in Parvati Valley we walked about 2 hour to reach KALGA, PULGA village had its own uniquness fairy tale land and had lunch there explored and got back to Kasol. We took 5.30 theadt bus from barshani to kasol
As the day passes we felt home sick.. Not for our home for our south Indian food we got tired of eating north Indian food.. Its there in our blood we south have a different food can't sit in north having it. Sad but true had a bad time there and we took a taxi from kasol to tosh village spent few hours there and got back to Kasol and as usual go to New cafe and chill kill the day
We planned to leave kasol due to too much croud we left by evening to chandigarh by a government bus from kasol it took happy 9 hours to reach chandigarh and ended up there by midnight and we stayed in a oyo which was really sad but we had no option in the night and we where too tired to go for the best
We saw few places in chandigarh nd and left to Delhi it took 6 hours to reach Delhi and I thought East delhi had some good atmosphere and we stayed in hotel ginger somewhere in East Delhi
After all that went out explored some places of Delhi, went out to some streets for shopping, palika bazzer, Asia's biggest shopping complex, eating Delhi yummy yummy food and thank got it was not sunny in Delhi when I was there it was raining there Delhi welcomed me in a good way and ended our trip there.
Took a train to tamil Nadu by 11.30 from New Delhi railway station