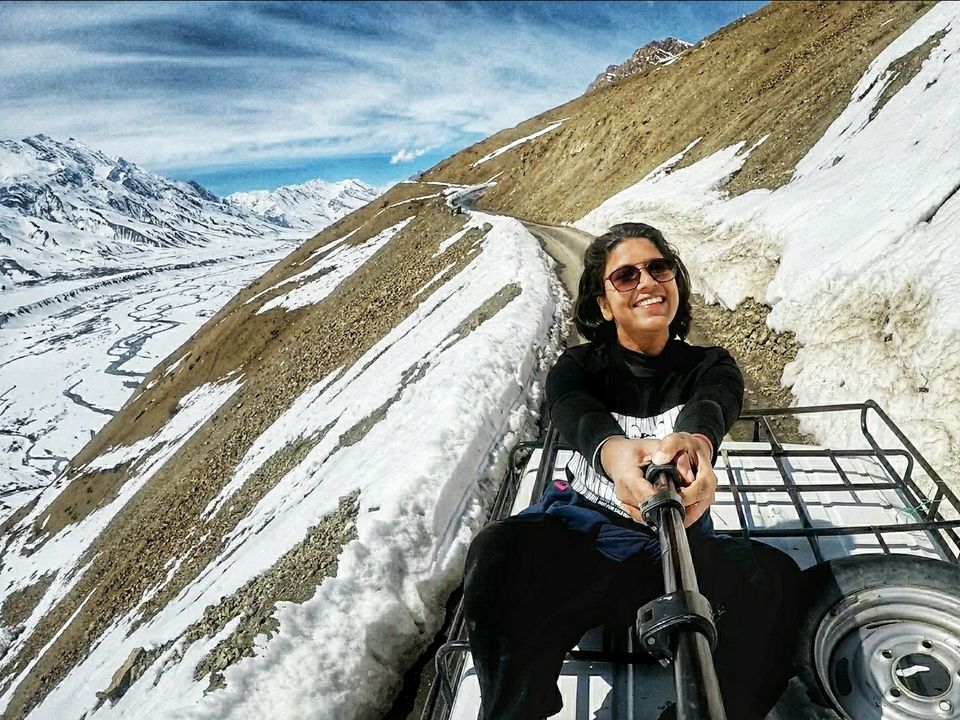 Traveling is always life-altering - sometimes we make new friends, sometimes we find a new home, and sometimes we learn something new. Though this is true for most of my travel experiences, my recent solo venture to spiti valley in winter was special in so many ways.
How it all happened
Spiti was on my mind for so many years, however due to plethora of "not-so-good-enough" reasons I could not travel to these valleys of paradise. Last month when I accidentally landed in Shimla after Holi celebrations at Braj, I had no concrete plan on my mind. I just wanted to explore some places of Himachal. When I was Shimla bus station inquiring for buses to Manali, Bir, Kasol; I heard one conductor shouting Kaza, kaza, kaza; and my heart started singing Spiti, Spiti, Spiti.
Taking friendly advises
Now, I know that I want to go to Spiti, but I have no experience of traveling solo in bone chilling temperatures. I returned to my hostel and started making some calls to few travel agencies, friends, and travelers who have visited spiti in winter. All had more or less similar advice to give:
-- Spiti is NOT easy in winters.
-- If you go alone its no fun, there will be no one around.
-- It is impossible to cover Spiti Valley via Public Transport.
-- Cost will be very high if you go solo.
-- Don't go with sudden plans, don't be crazy.
A choice - THIS or THAT
Now I had to make a choice, a choice between "learning something new by considering all the friendly advises" and "choosing a different destination based on all the friendly advises". I choose the former one. And went on to shop few essentials and boarded HRTC bus towards Spiti.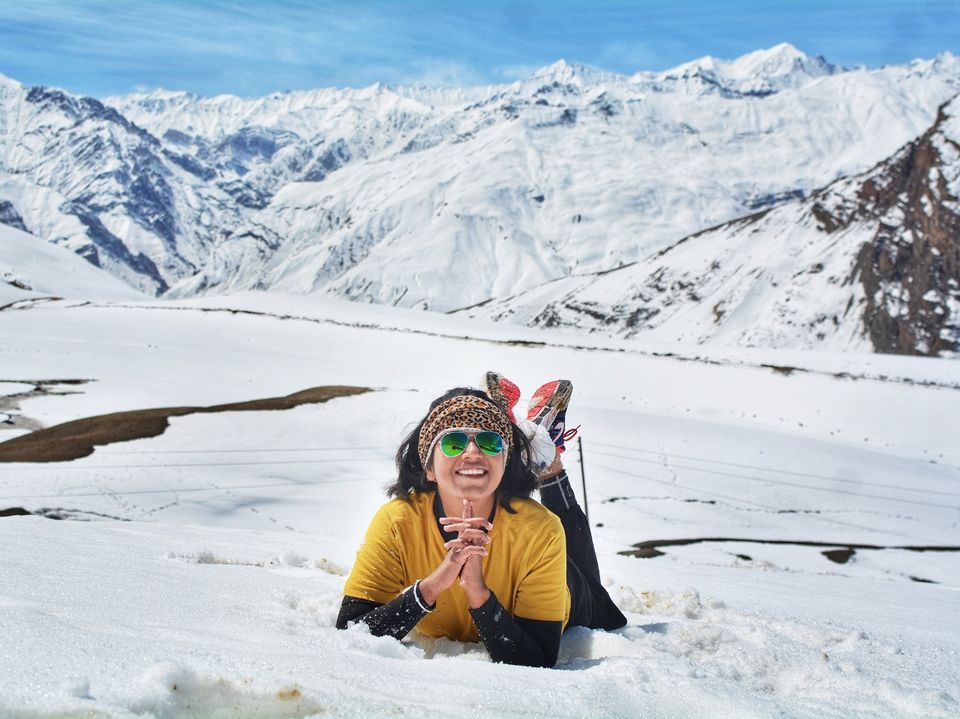 Places I visited during Winter Spiti
I was able to explore - Nako, Tabo, Dhankar, Kaza, Ki, Kibber, Langza, and Chicham villages of Spiti. And roads leading to Pin Valley, Mud, Giu, Komic, Hikkim, Batal, Losar and Chandratal were closed due to heavy snowfall.
Nako
From Reckong Peo, took 12.30 PM bus towards Sumdo which goes via Nako. Reached Nako by 5 PM and stayed at a local home stay which costed 700 INR including dinner and breakfast. Visited Nako Monastery and shared some wonderful conversation with the monk who was posted there for an year. The aunty at homestay taught me how to make the local special "Butter Salted Tea".
Next day morning explored Nako village on foot,  hiked upon a small hill, and met few wonderful locals who made me feel at home. By 1.30 PM took bus towards Kaza.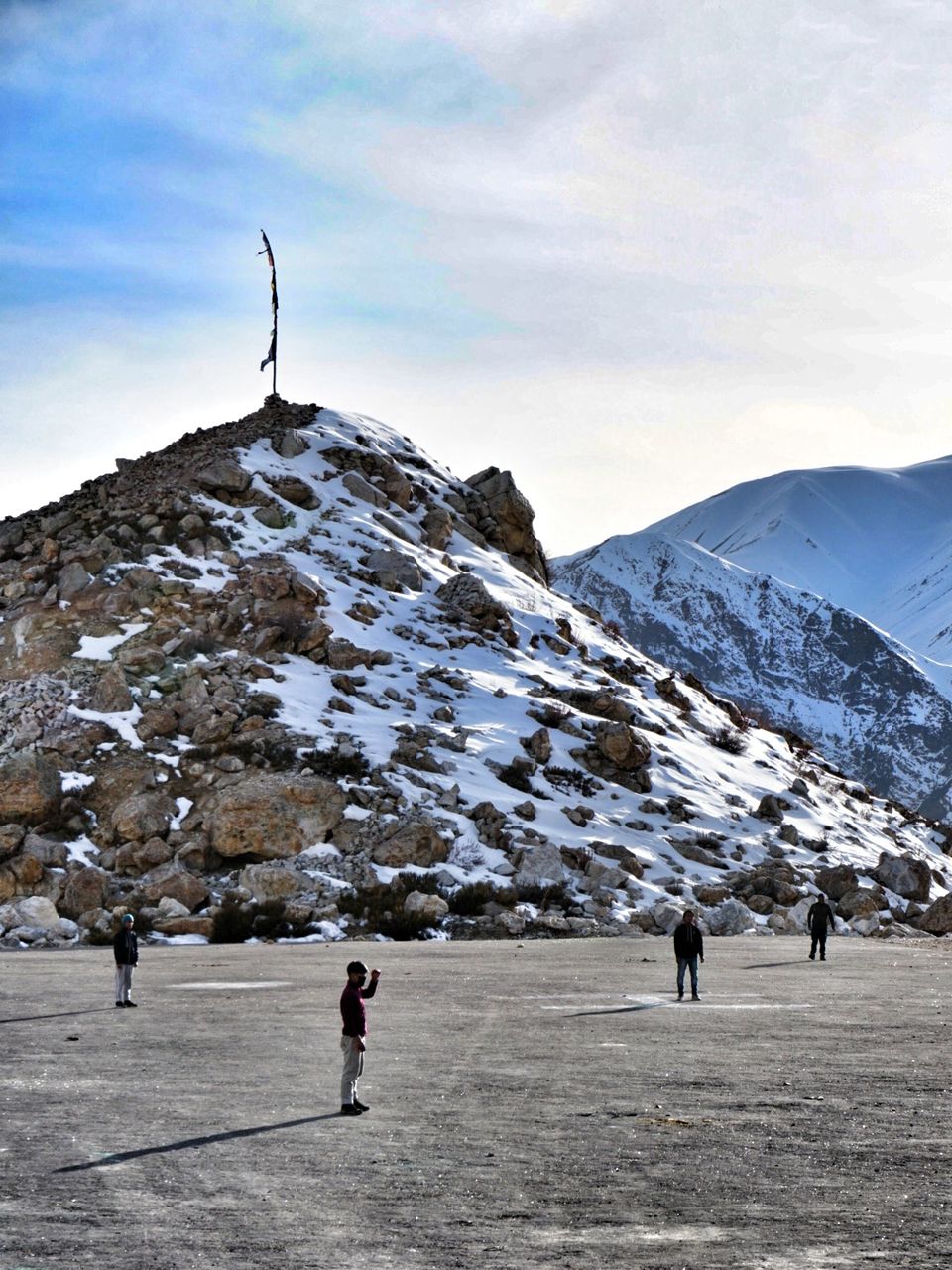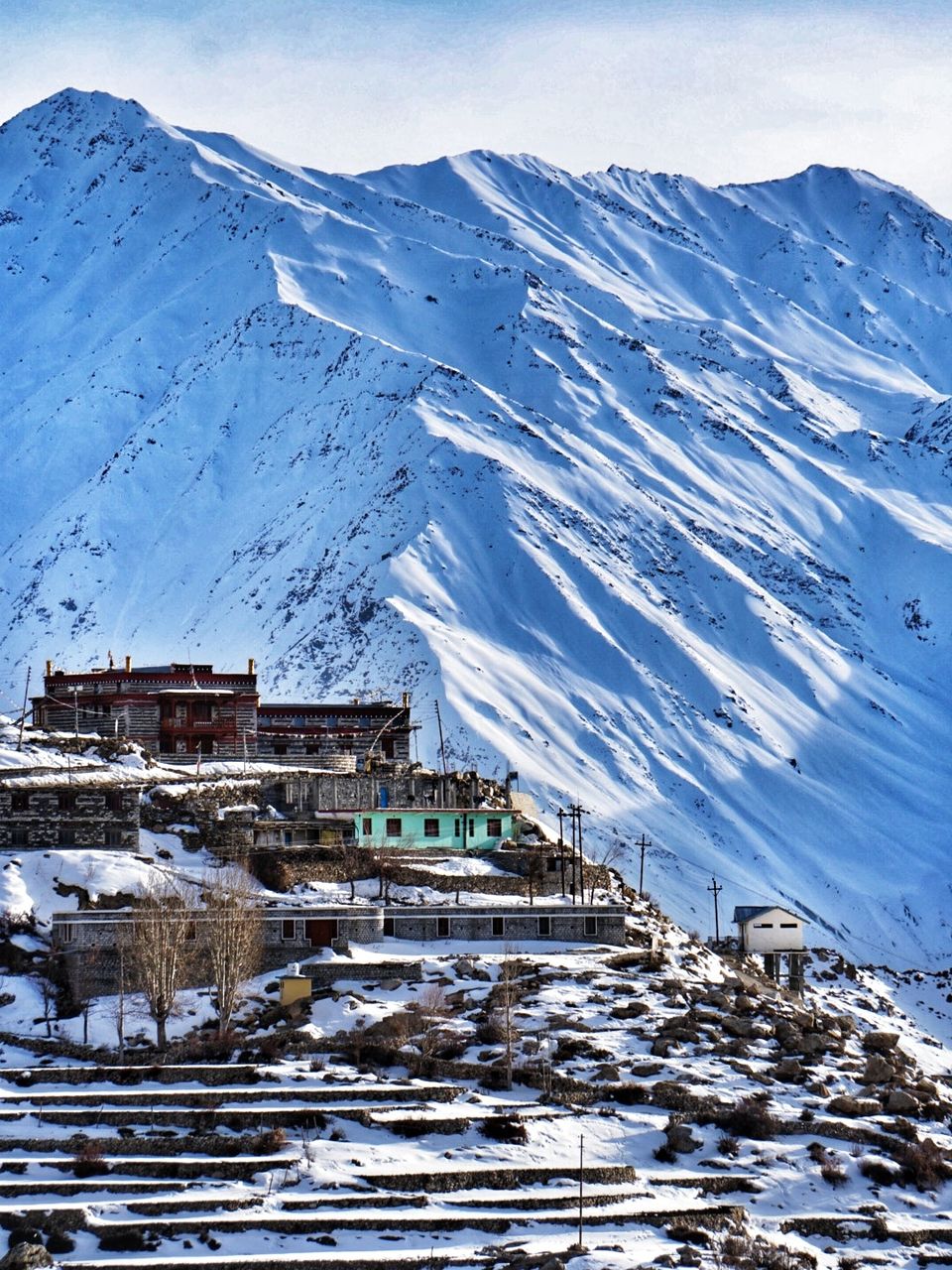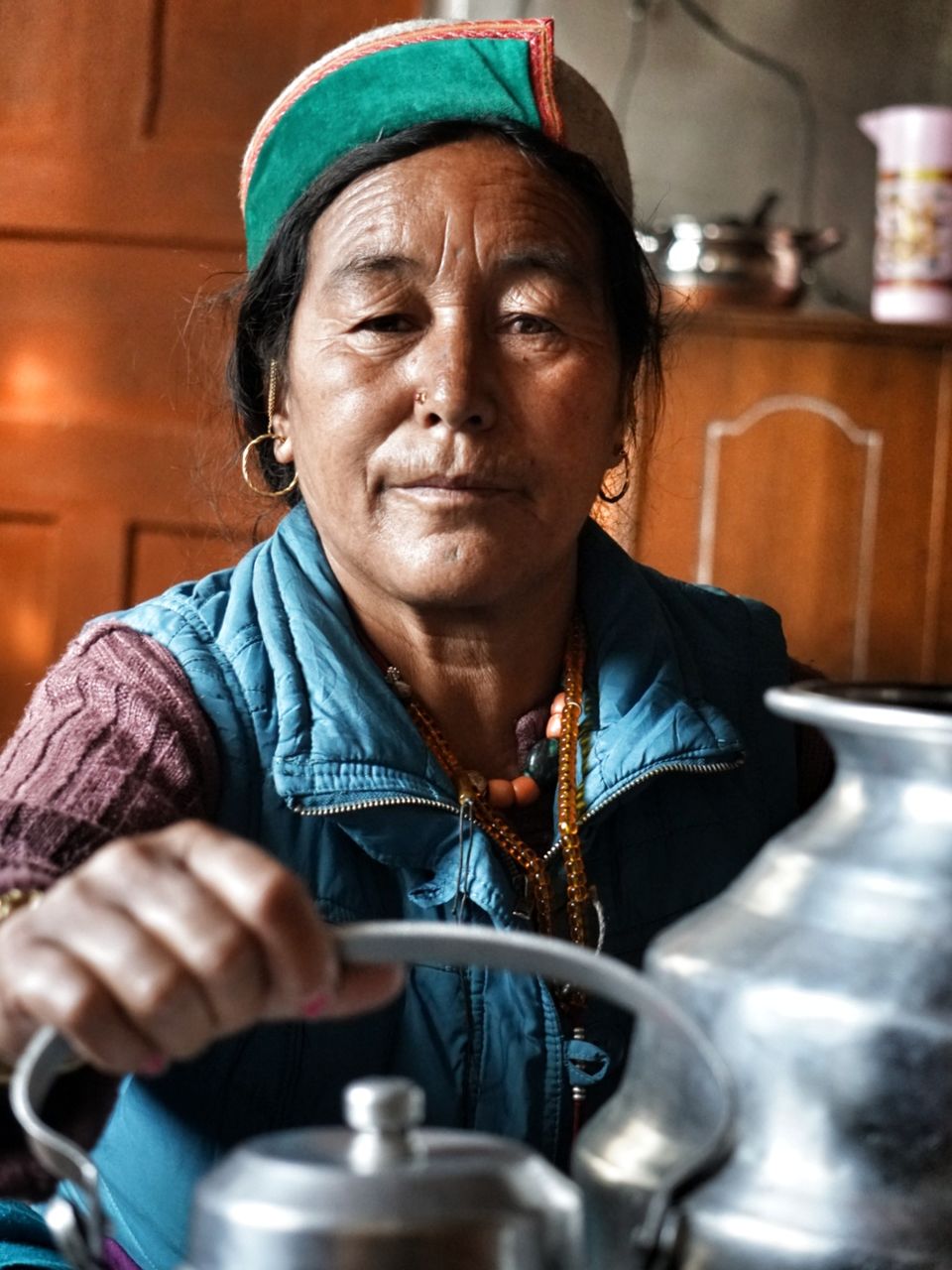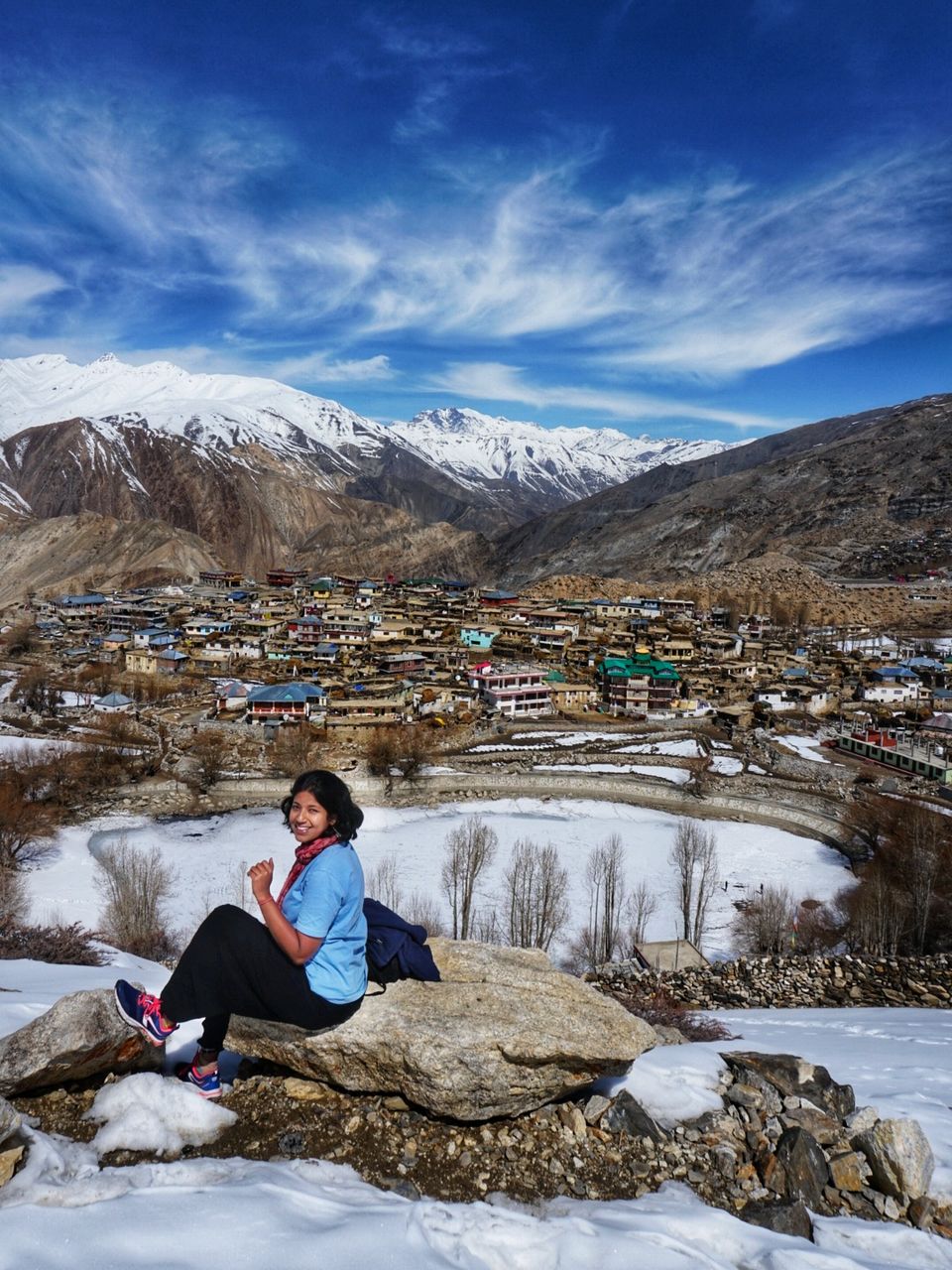 Tabo
On the way saw the dry valleys and orchard farms by the river. The terrain looked rugged and challenging. Was wondering how the locals manage to walk and hike every single day. The bus had a few minutes stopover at Tabo. Tabo monastery was closed due to winters. Sighted some Blue Sheep and Himalayan Ibex on the way. The views after Tabo were majestic and the tranquility blew my mind. Reached Kaza by 6 PM and checked in to homestay that costed 800 INR per day including food.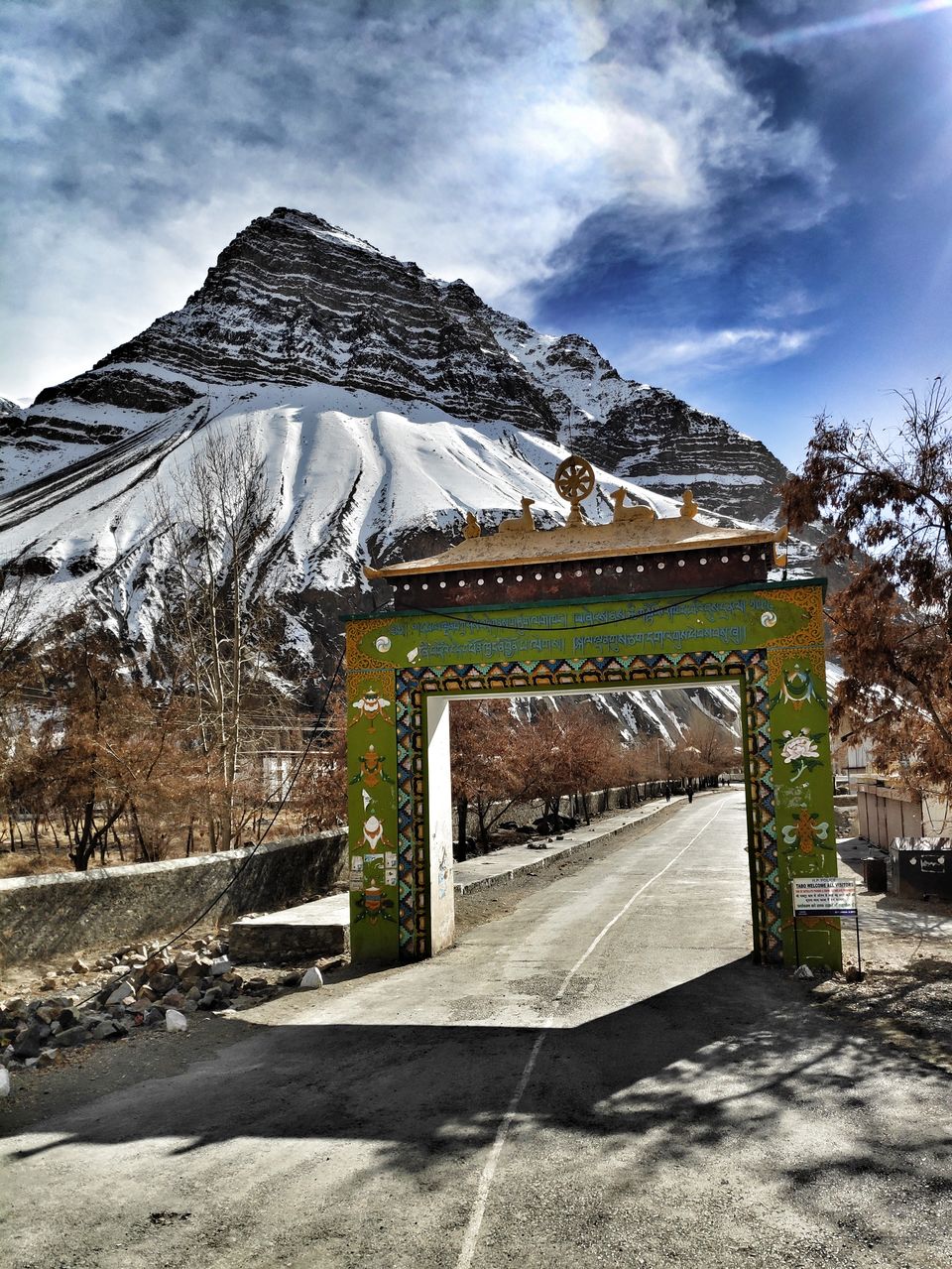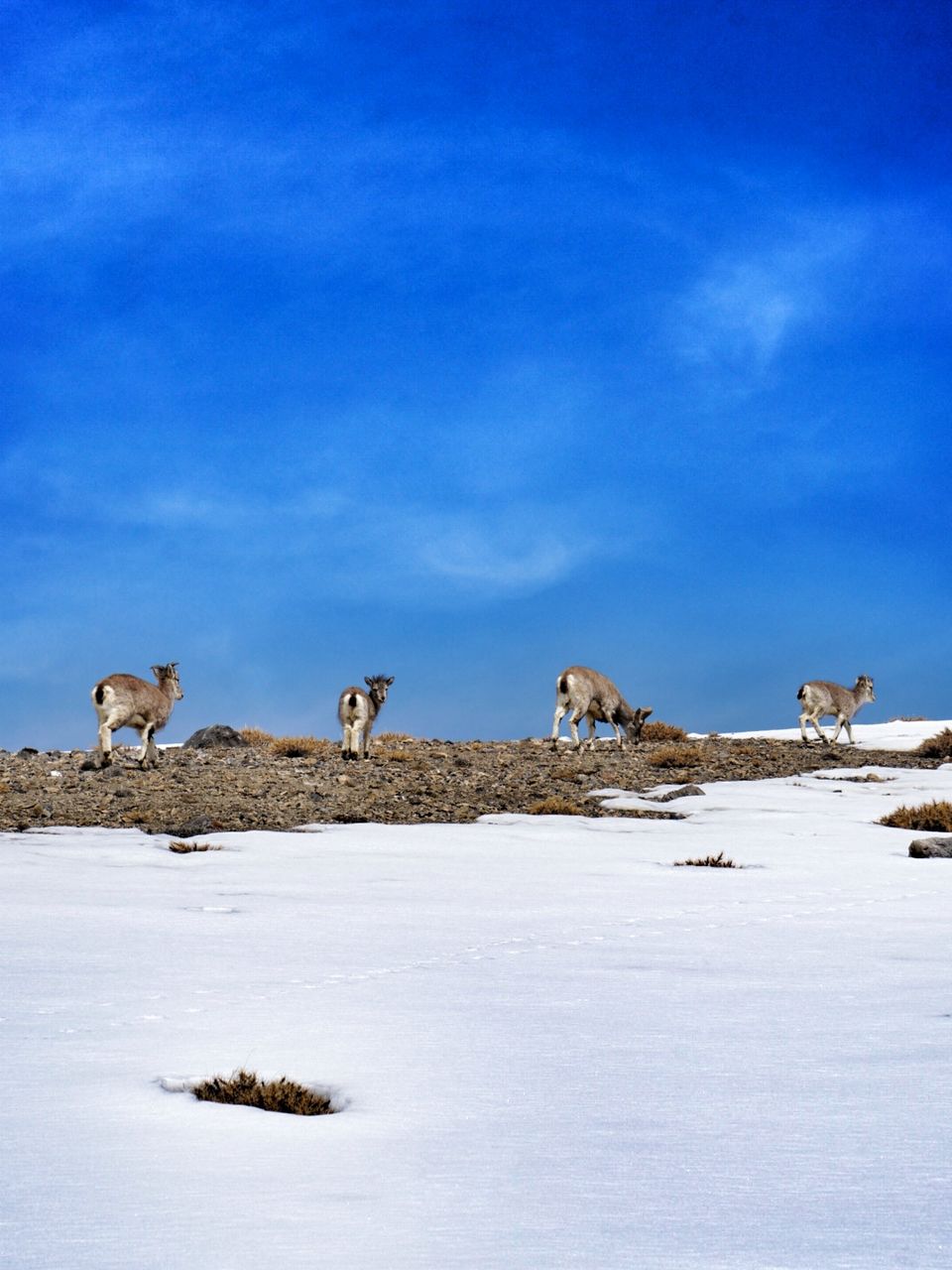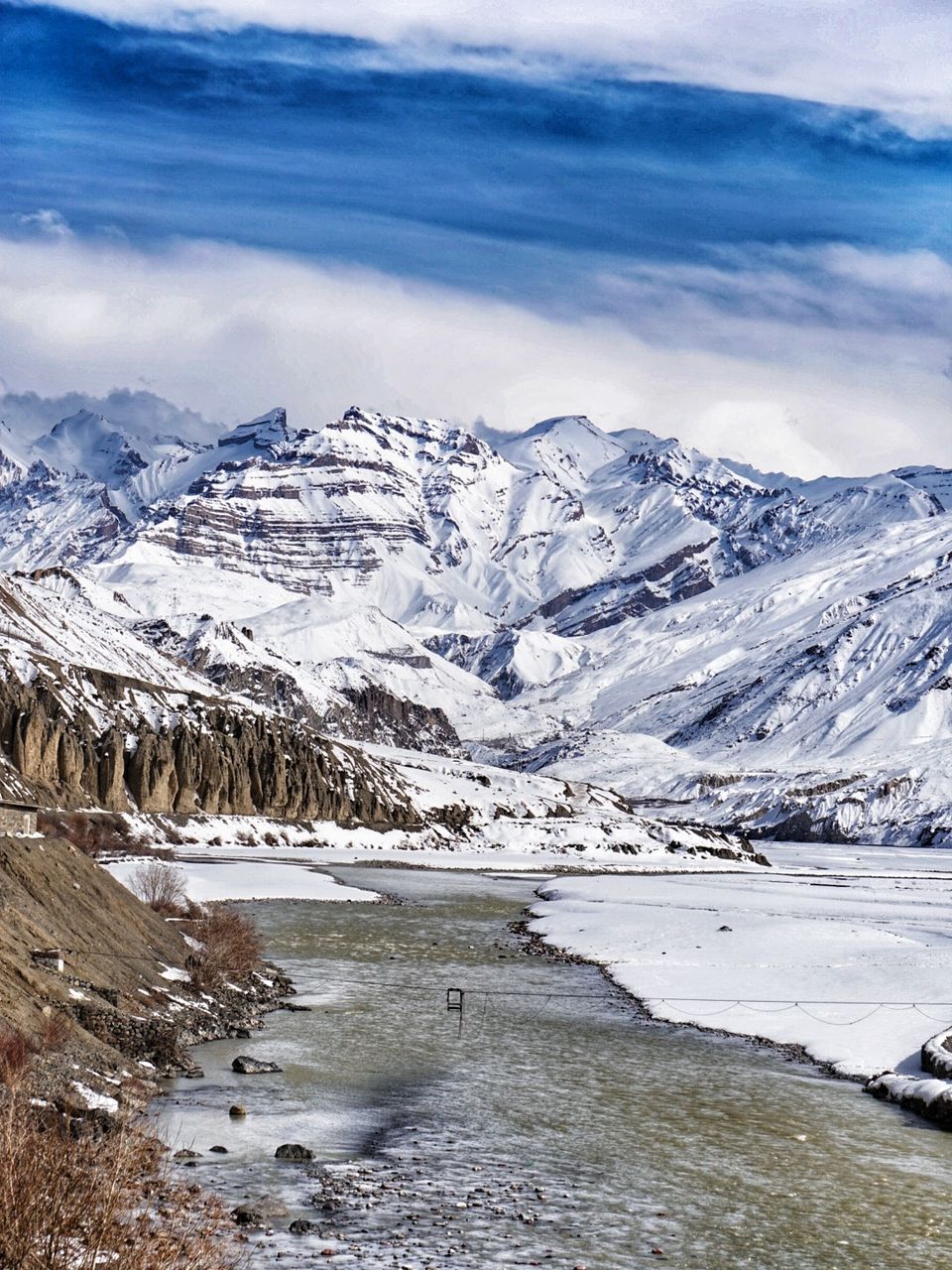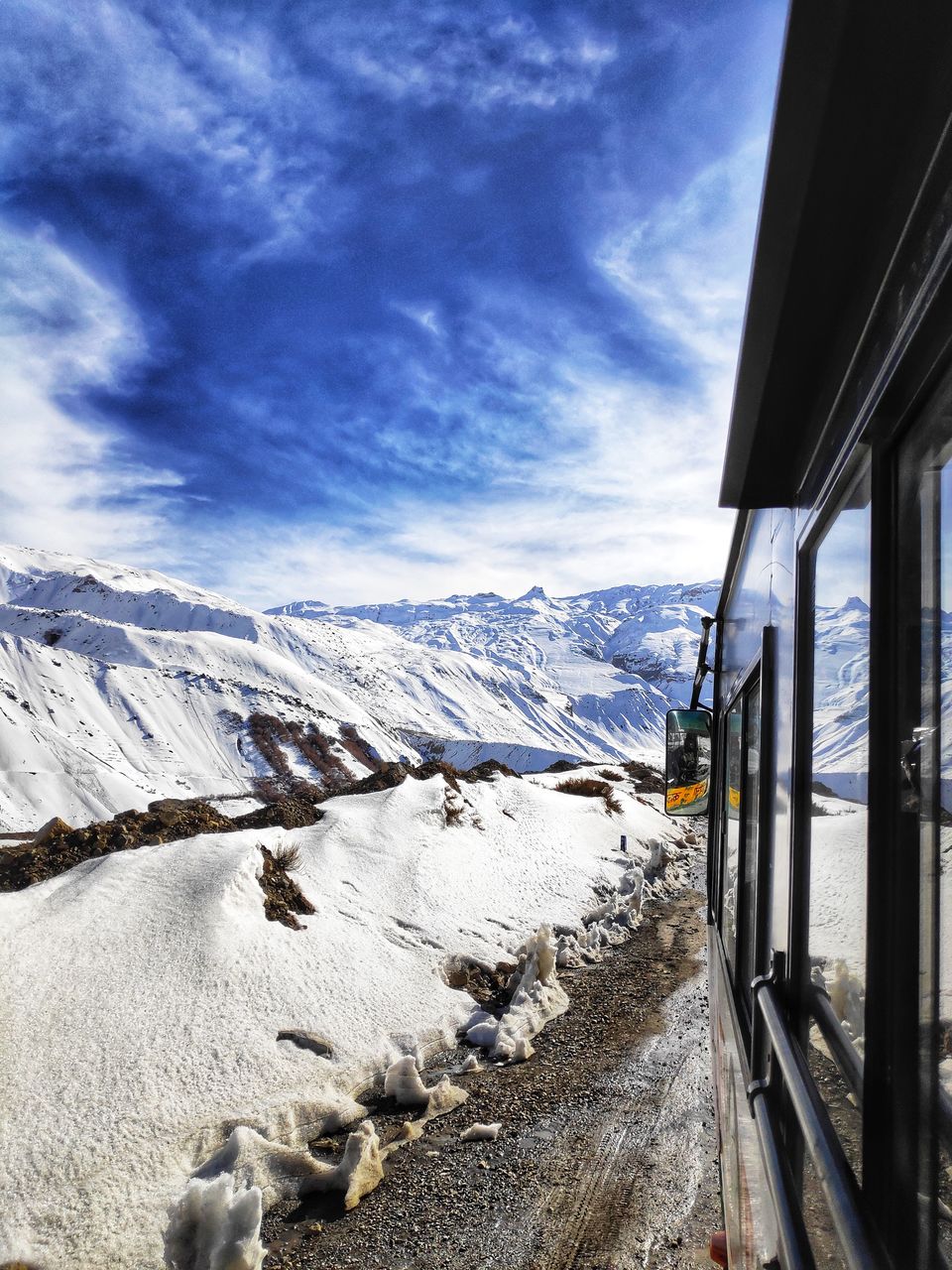 Kaza
Explored Kaza town and Kaza Monastery. Wandered around talking to locals, made notes of my journey so far, and made friends with few travelers who were traveling in groups. We decided to hire a cab for next 2 days to explore places around Kaza.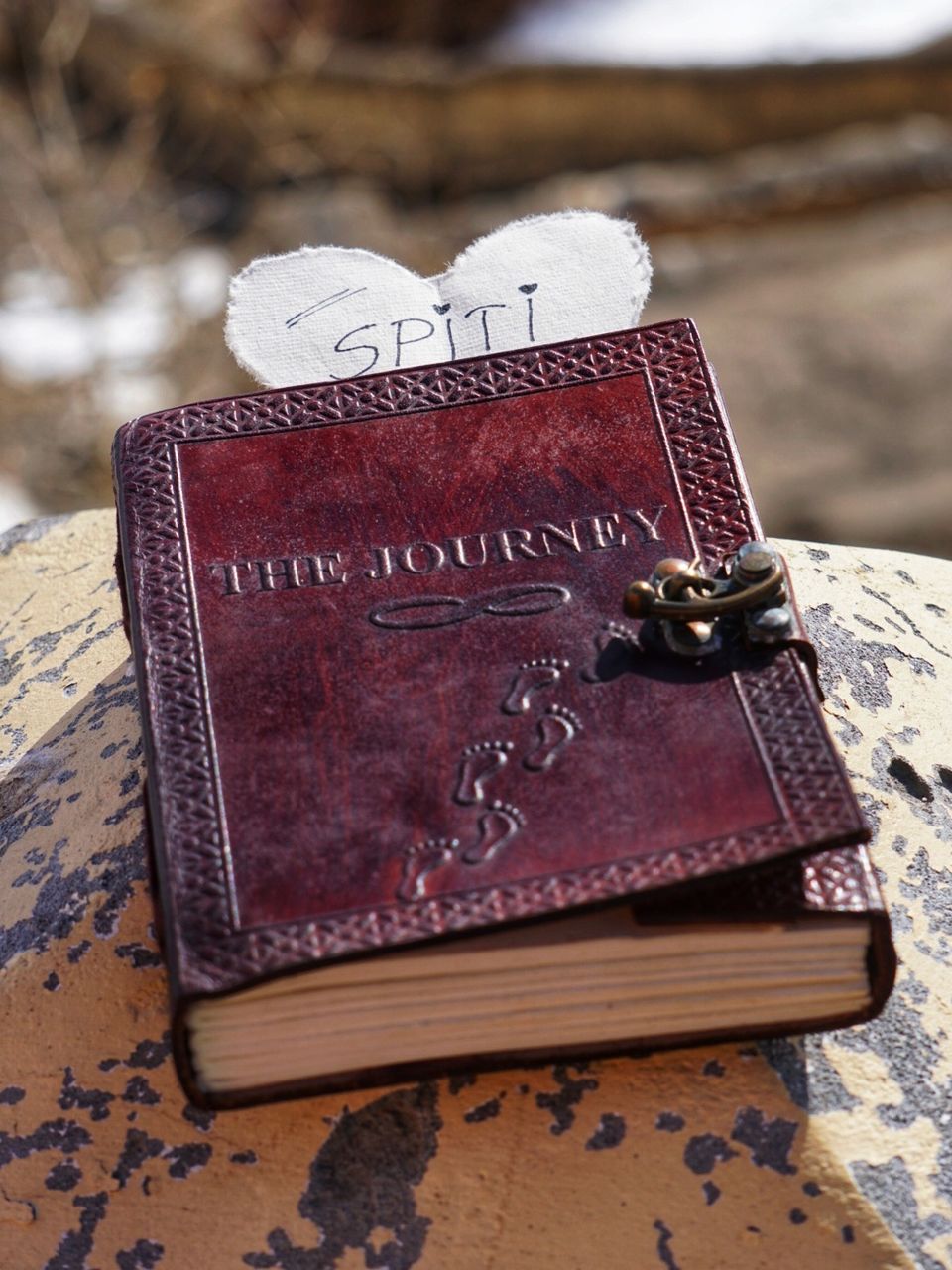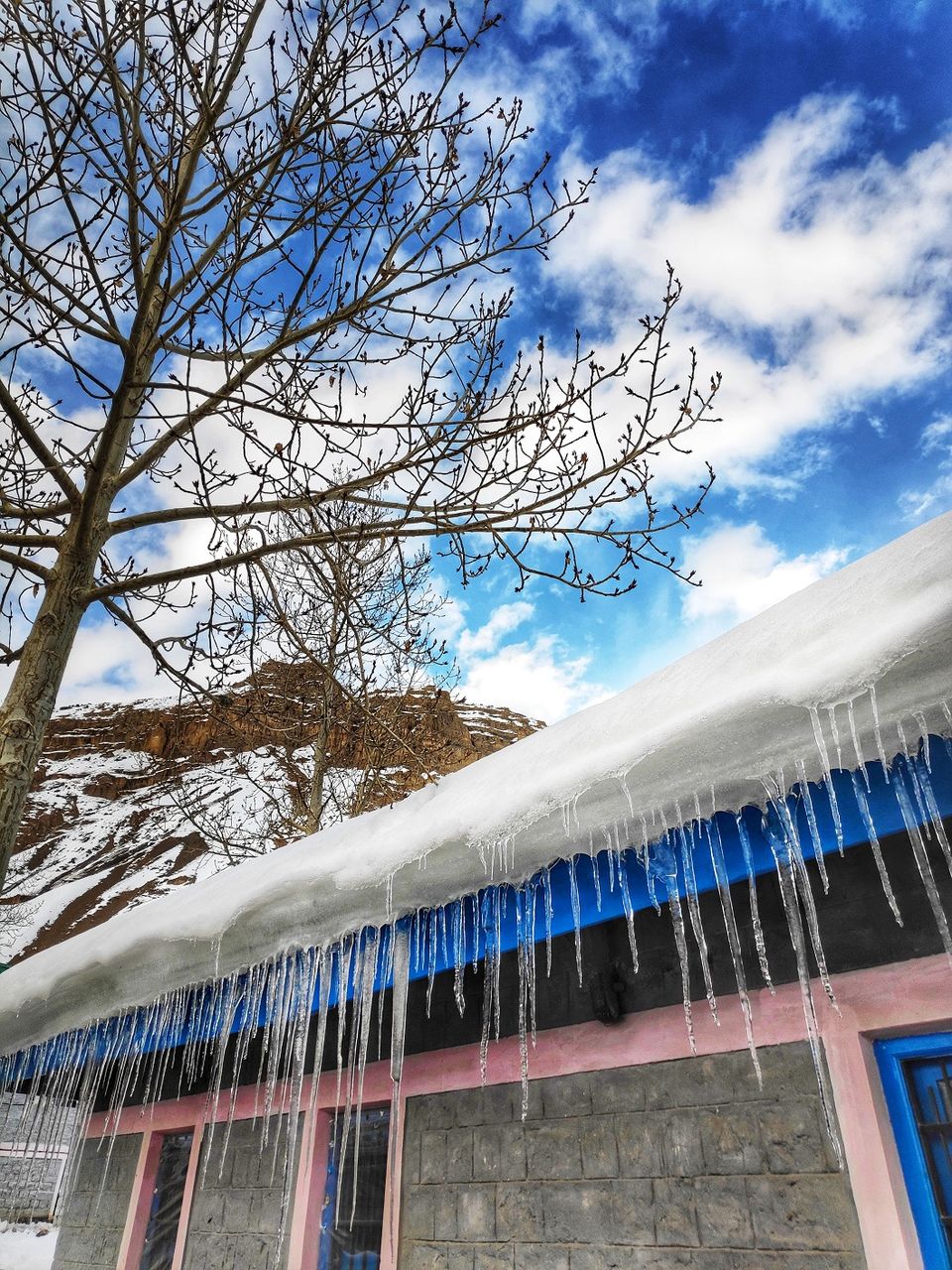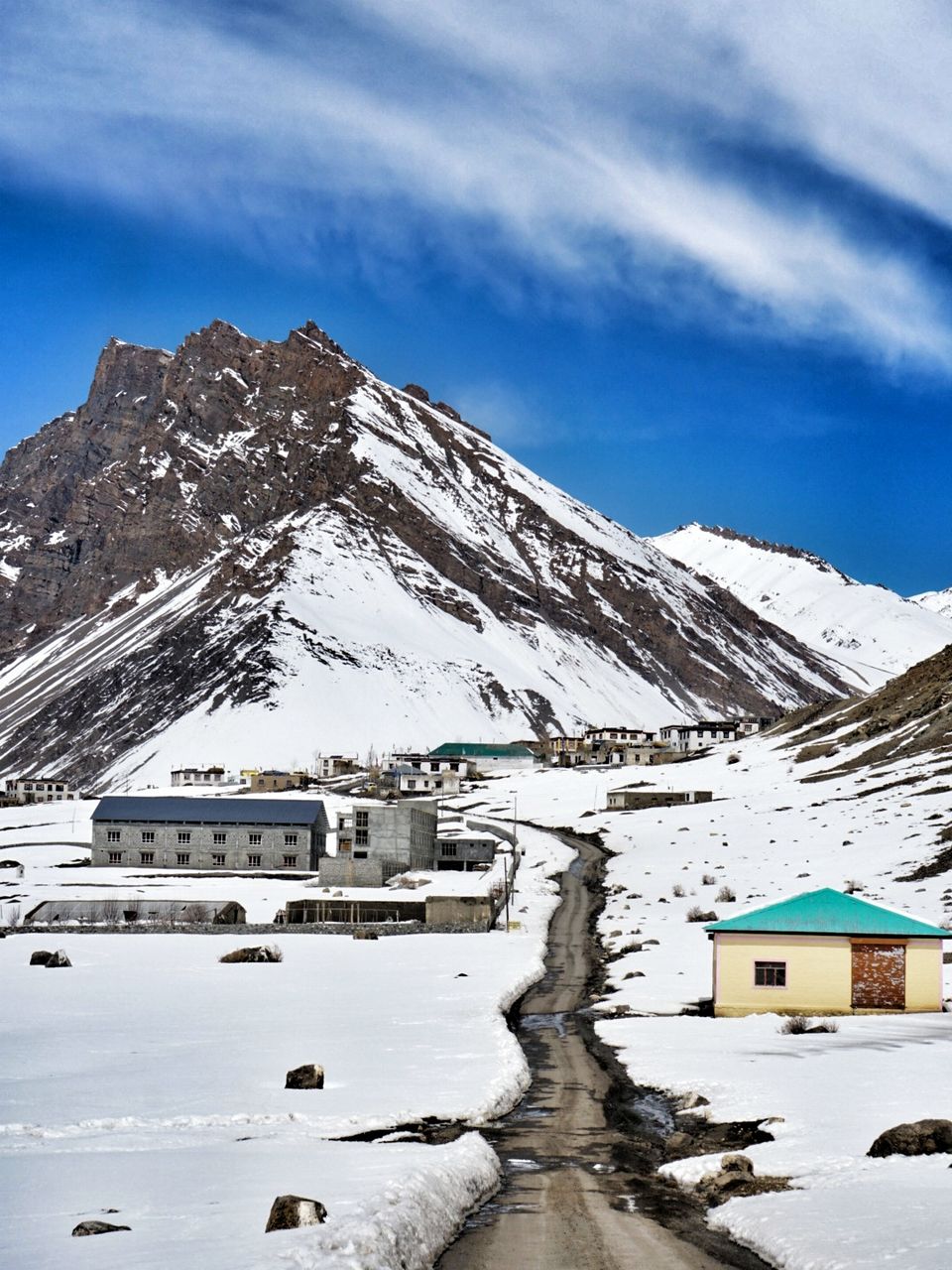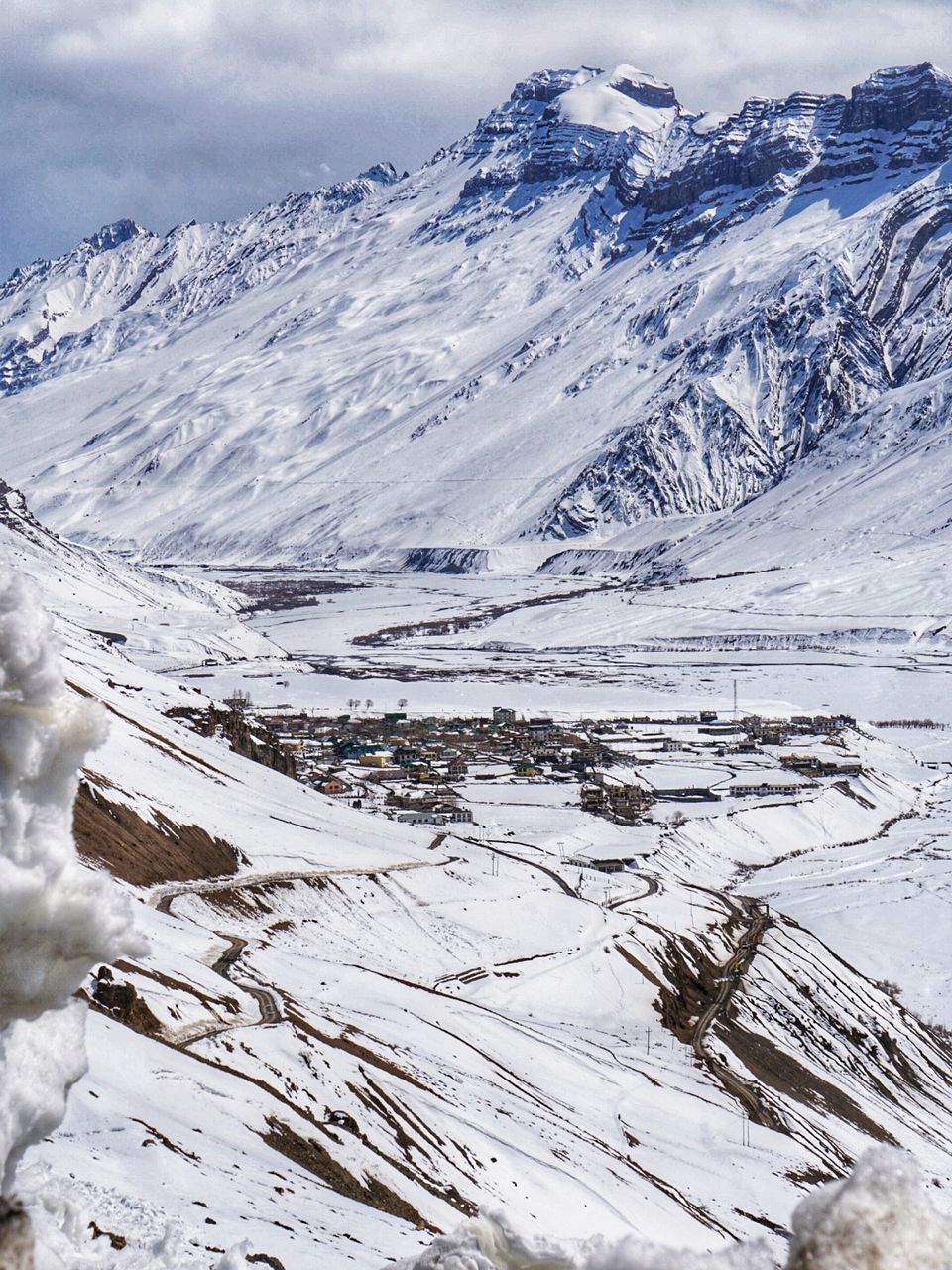 Ki, Kibber, Chicham
Explored Ki Monastery with the help of a monk who resides in the monastery. Monks offered tea and spent couple of hours talking about history and culture.  Visited Kibber village and had some fun time playing in the snow. Also visited the Asia's highest bridge at Chicham.
Langza and Hikkim
Due to glacier slides had to wait till the roads to Langza were cleared. The path was rugged, filled with slush, and that added loads of complexity and adventure. Getting to ride a Himalayan Enfield was simply an icing on the cake. Could not reach Hikkim as the roads were closed due to heavy snowfall.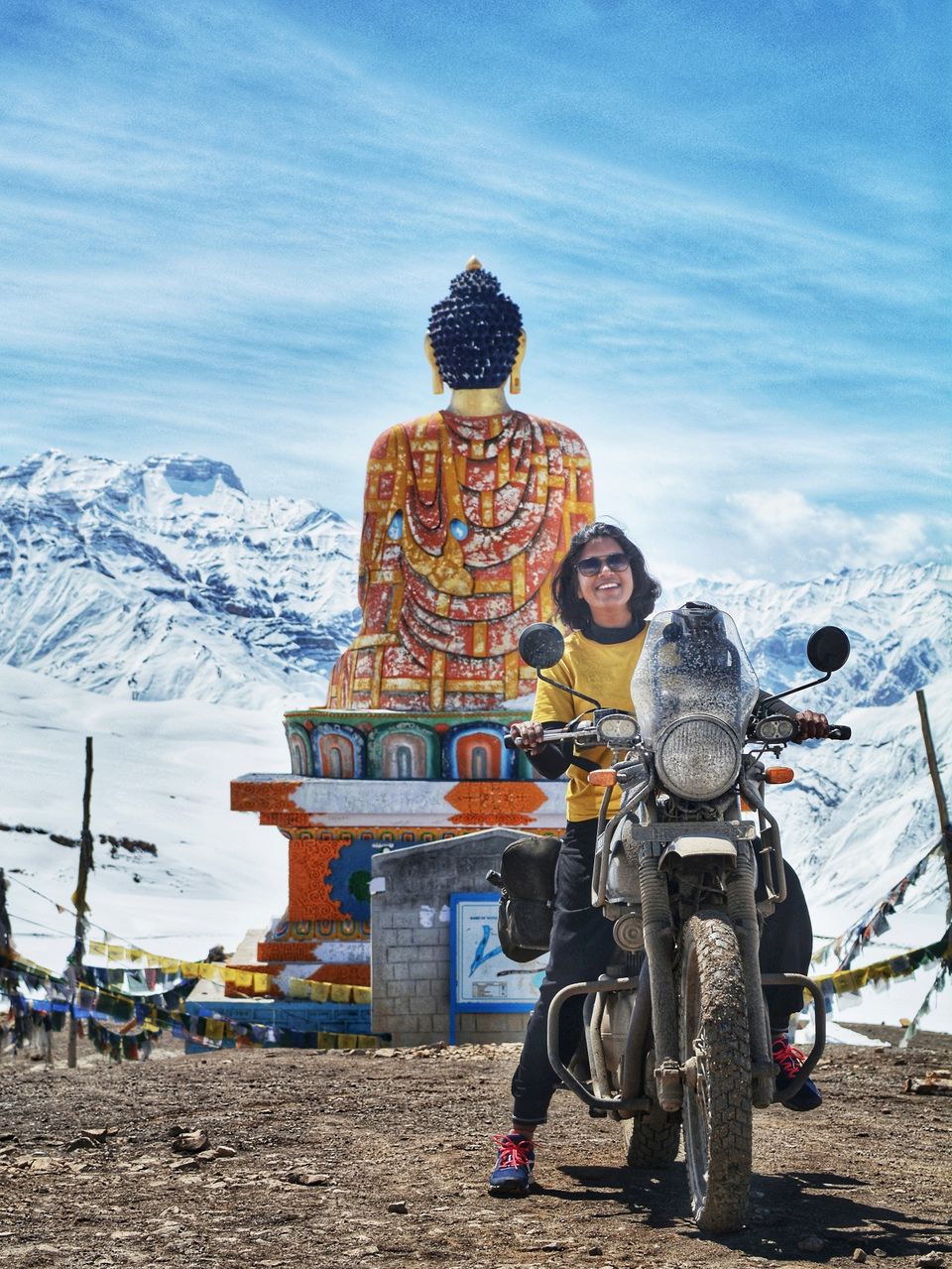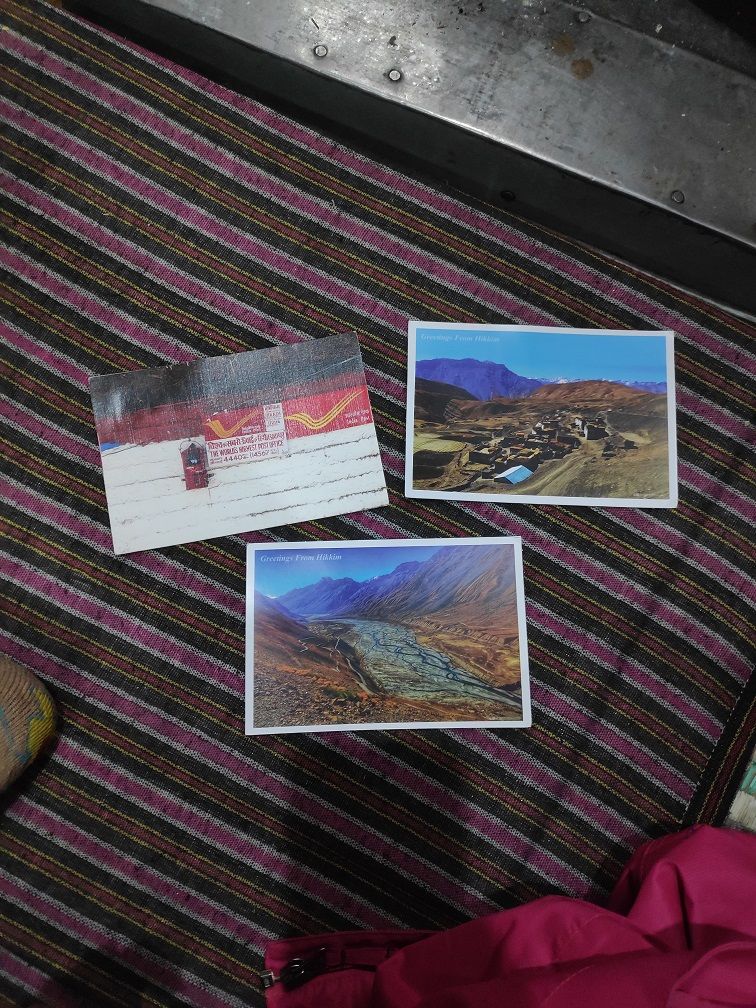 Dhankar and Pin Valley
Explored Dhankar Village, Dhankar Monastery, and had to return back without visiting Pin Valley as the roads were closed due to landslides.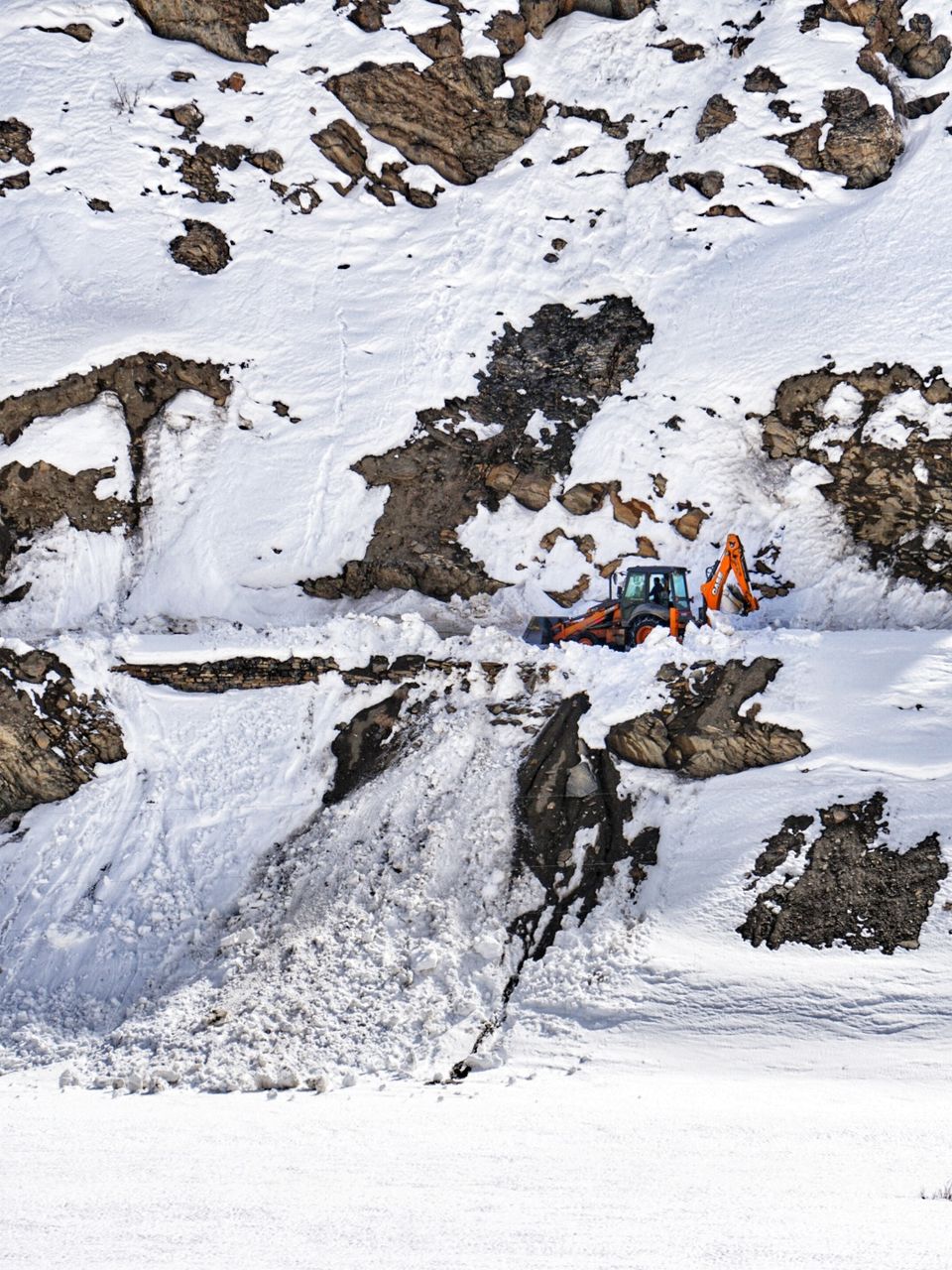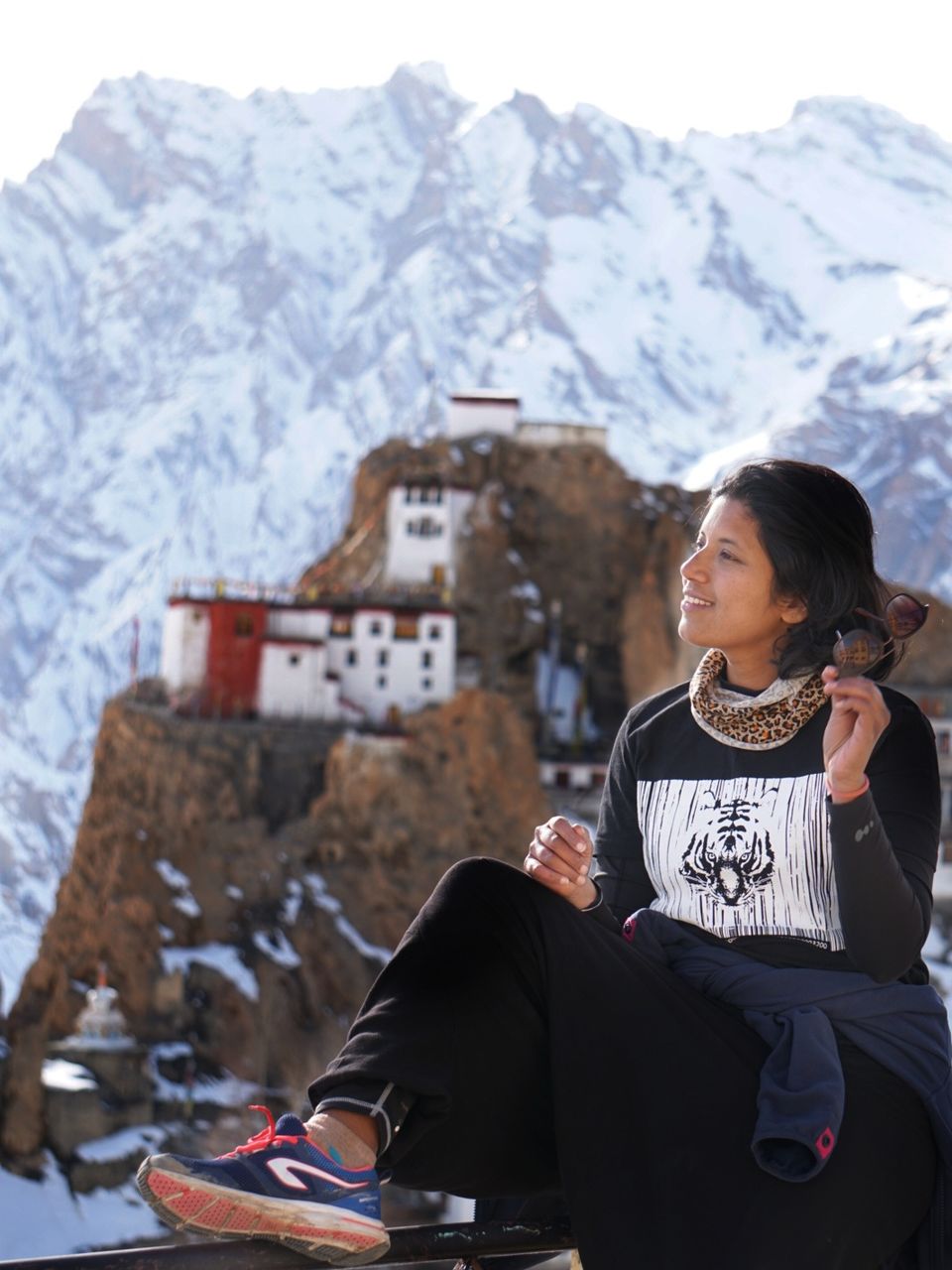 Return journey from Kaza
Took 7.30 AM bus from Kaza towards Shimla. It was a 11 hour long journey till Karchham, including roadblock of an hour. I was looking through the window and reliving the wonderful memories of white spiti and it was the hardest of the adieus. Homestay at Sangla costed 600 INR.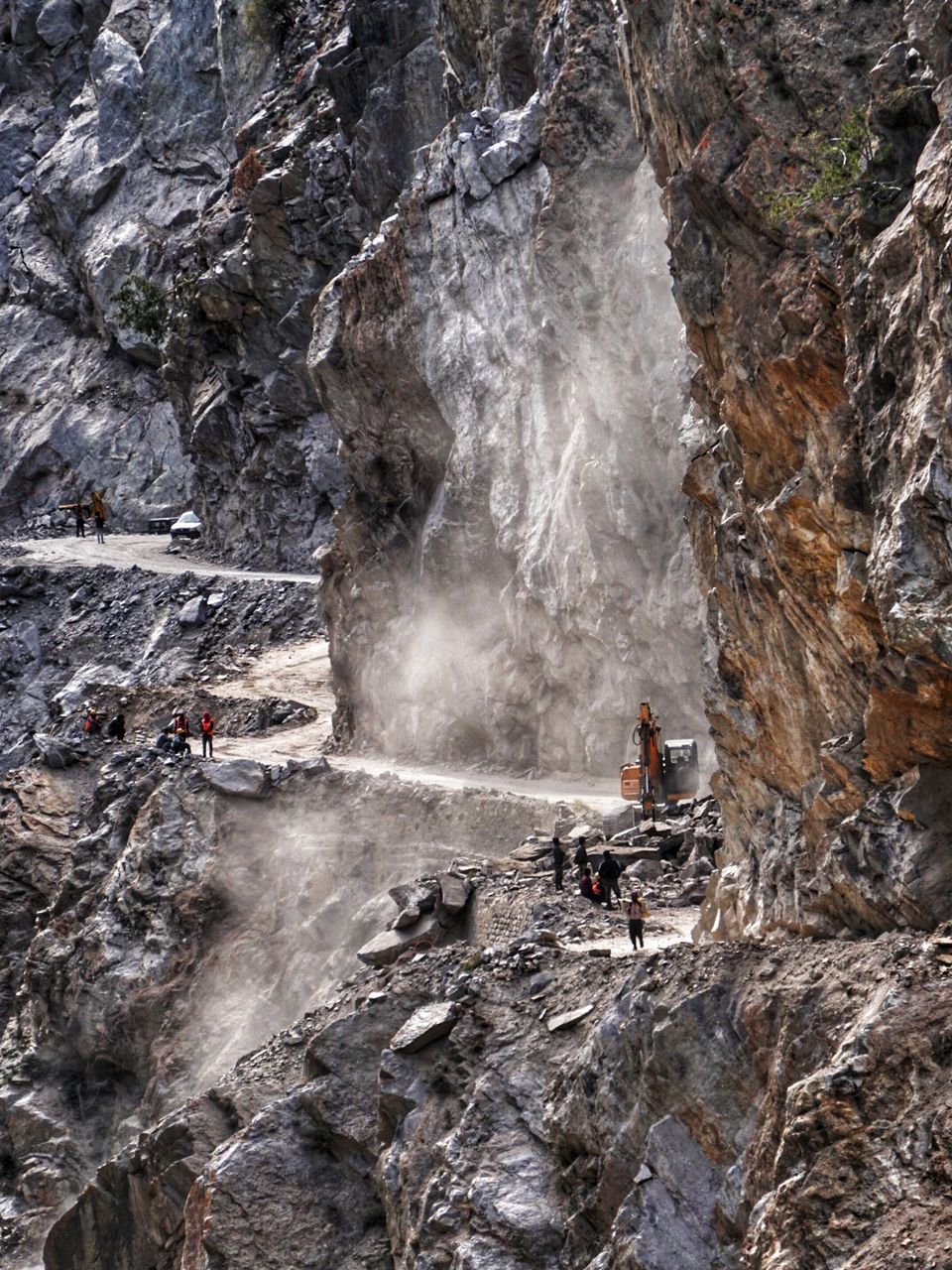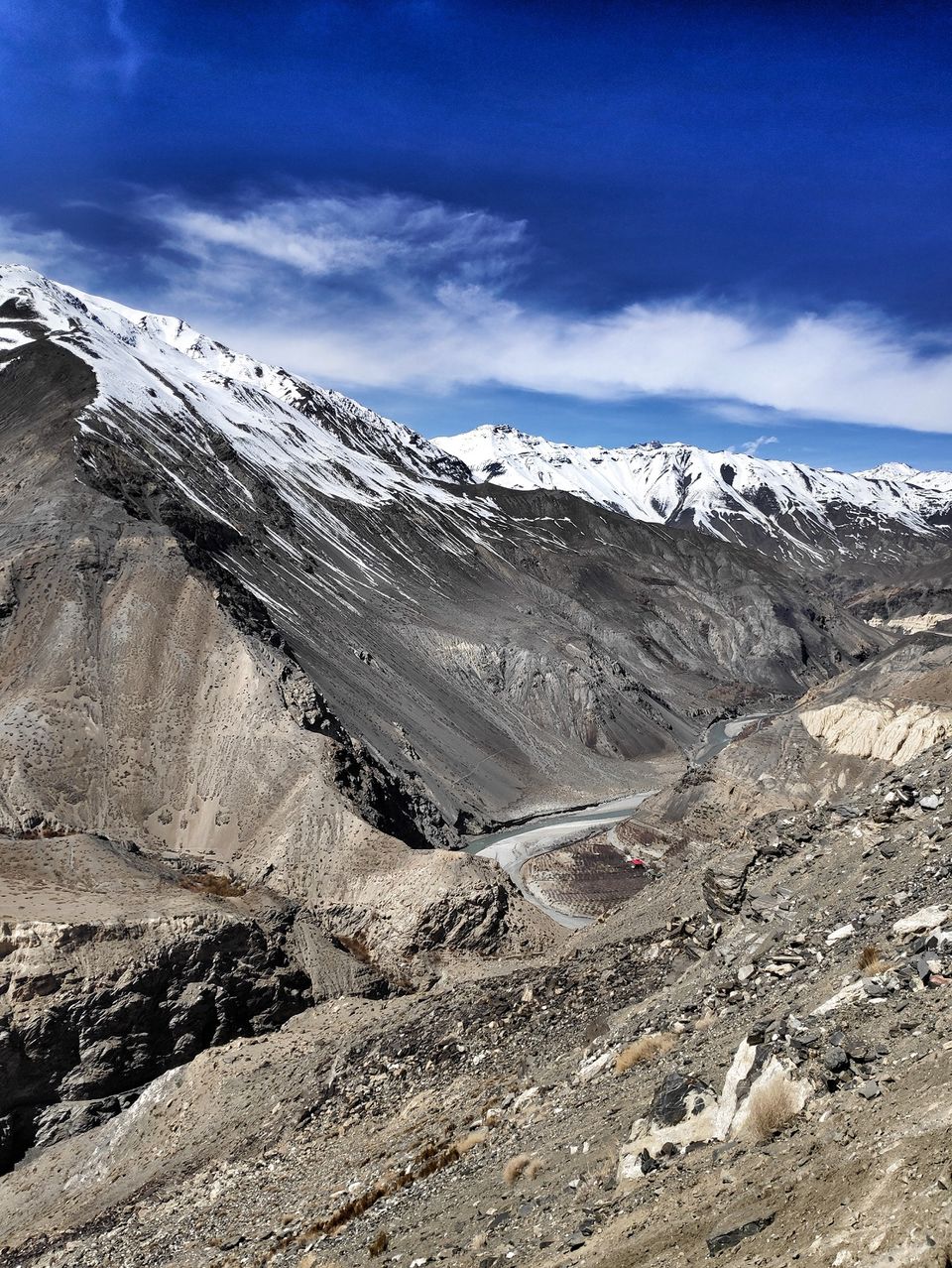 Sangla
Explored Sangla on foot and visited the renowned Kamru fort. It is mandatory to dress modestly while visiting the fort. Later half of the day spent time with locals cutting the apple tree branches and understanding their farming methods. It was an interesting and relaxing day.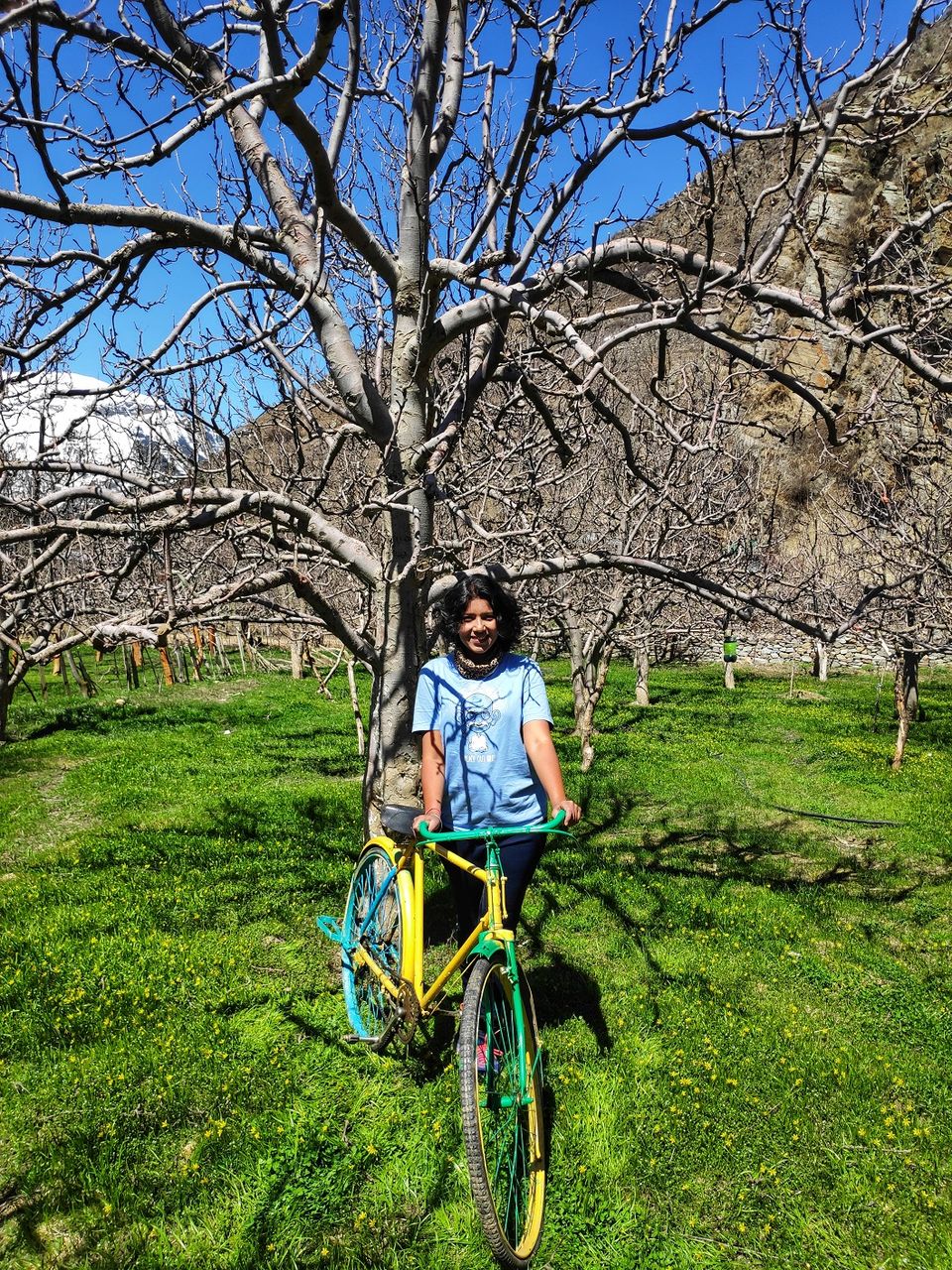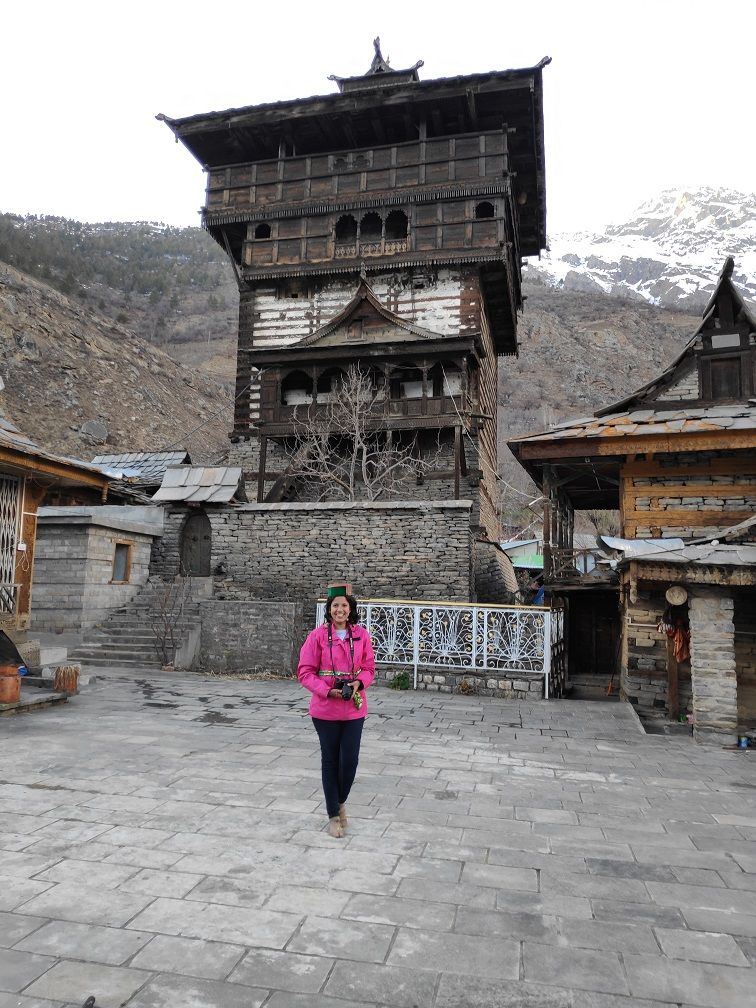 Chitkul
Took a 11 AM bus till Rakchham and then hitchhiked till Chitkul, the last village in Indo-Tibet Border. Had a chai at Hindustan ka Aakhri Dhaba, visited the powerful Mathi Devi temple, and wandered across the streets of Chitkul. Had to hitchhike with a group of travelers as public transport was not functional to and from Chitkul.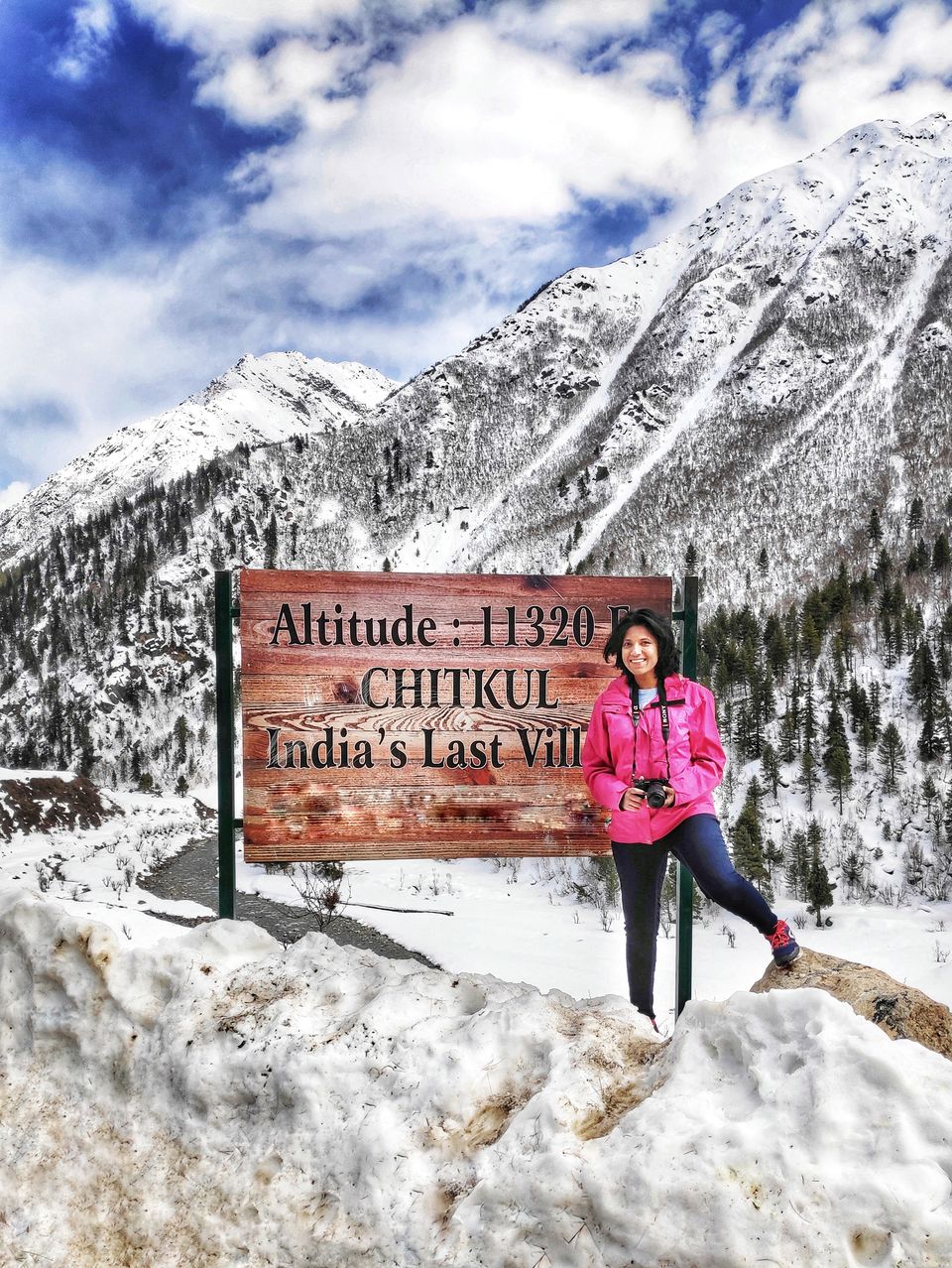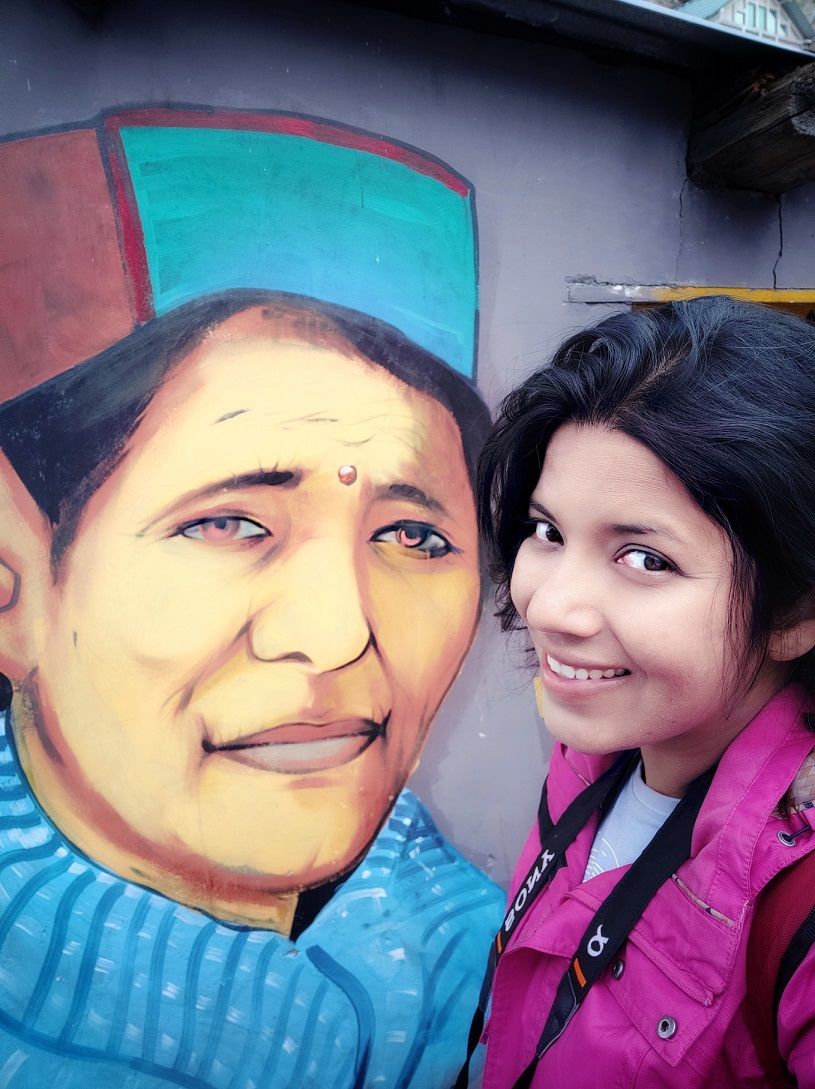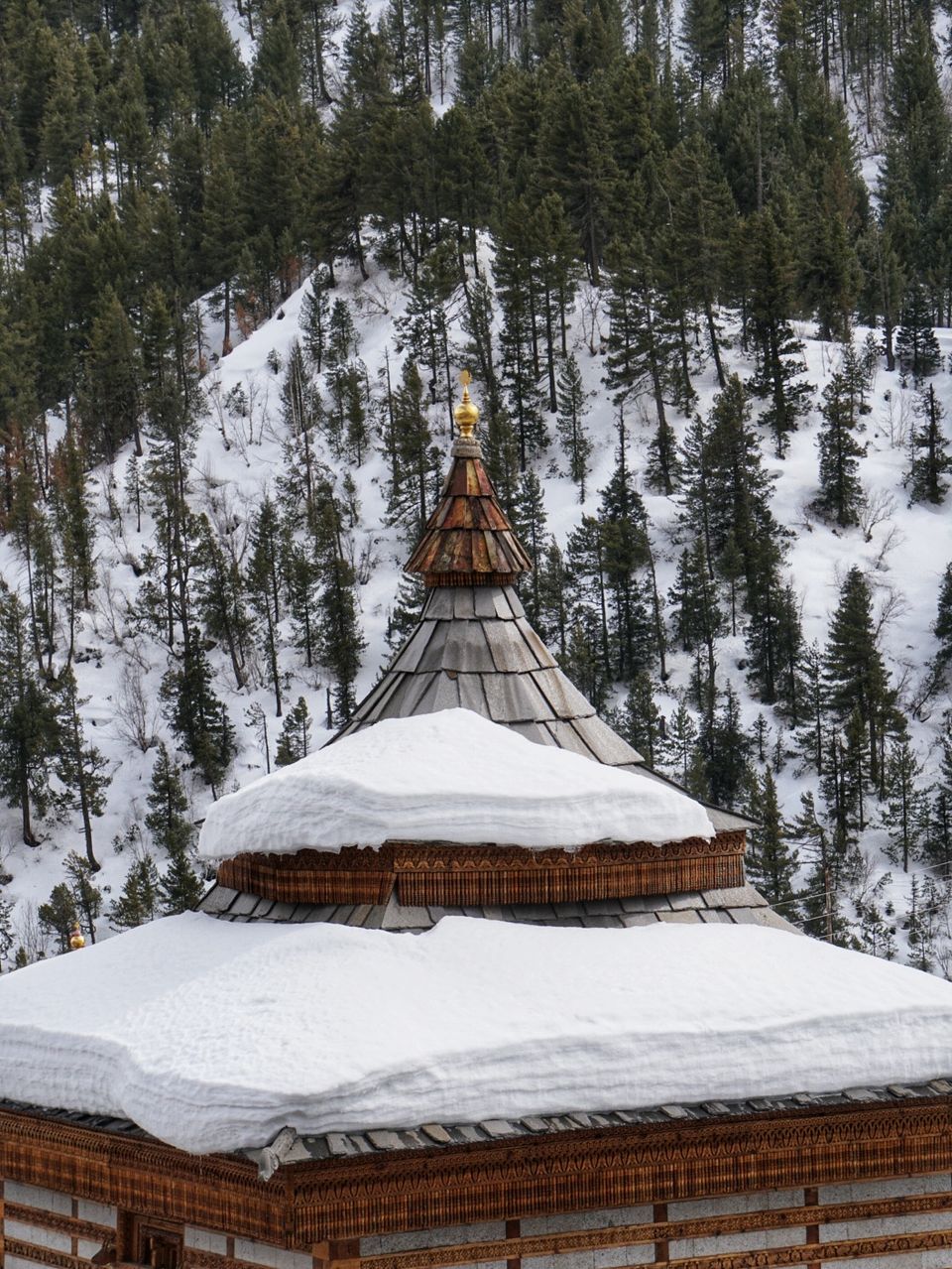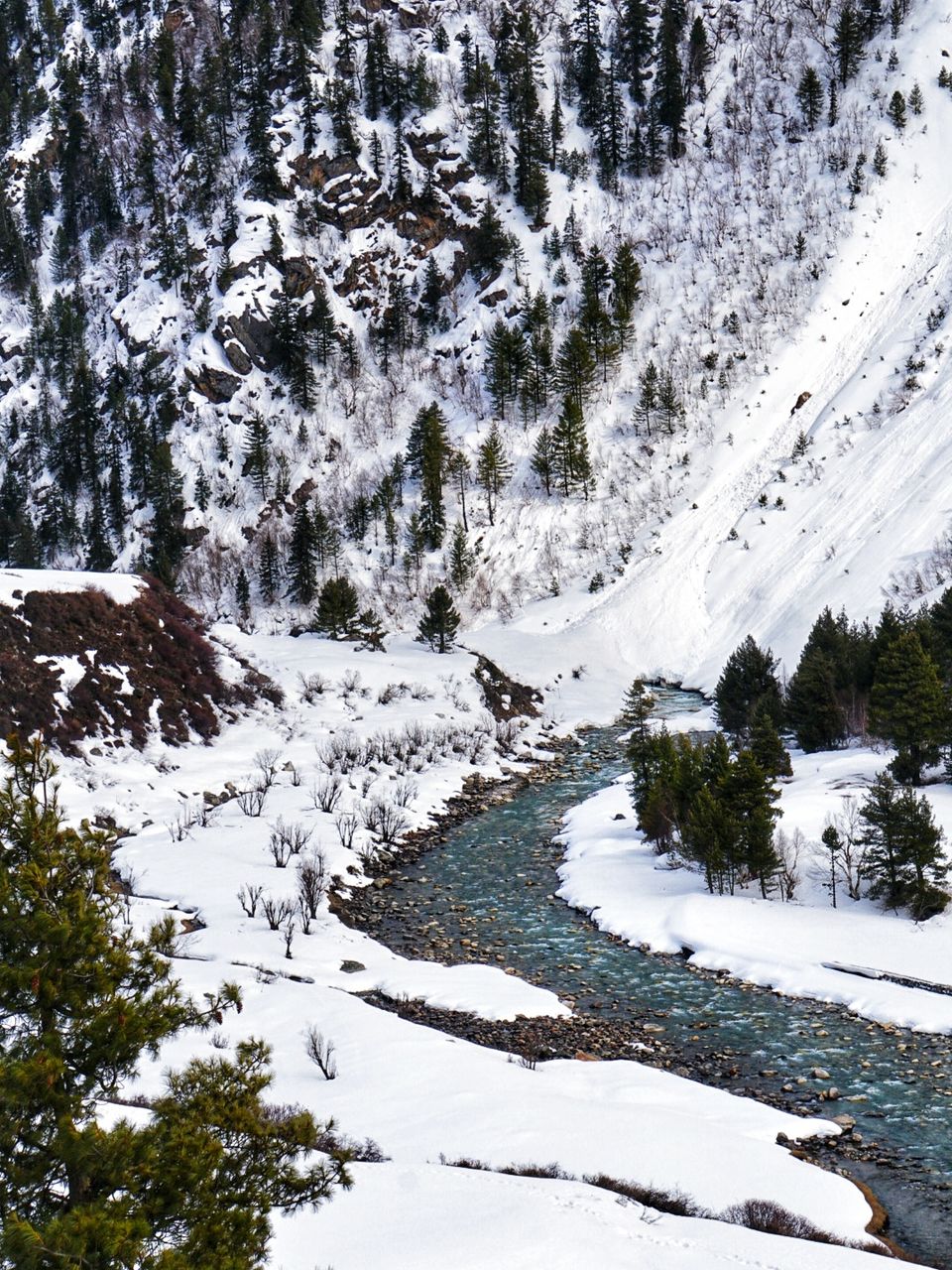 Rampur Bushahr to Delhi
Bidded adieu to Kinnaur and took a 10 AM bus to Rampur Bushahr. Explored the town  for about an hour and visited the Rampur Palace. Then boarded a bus from Rampur bus station to Delhi to catch my train to Bengaluru.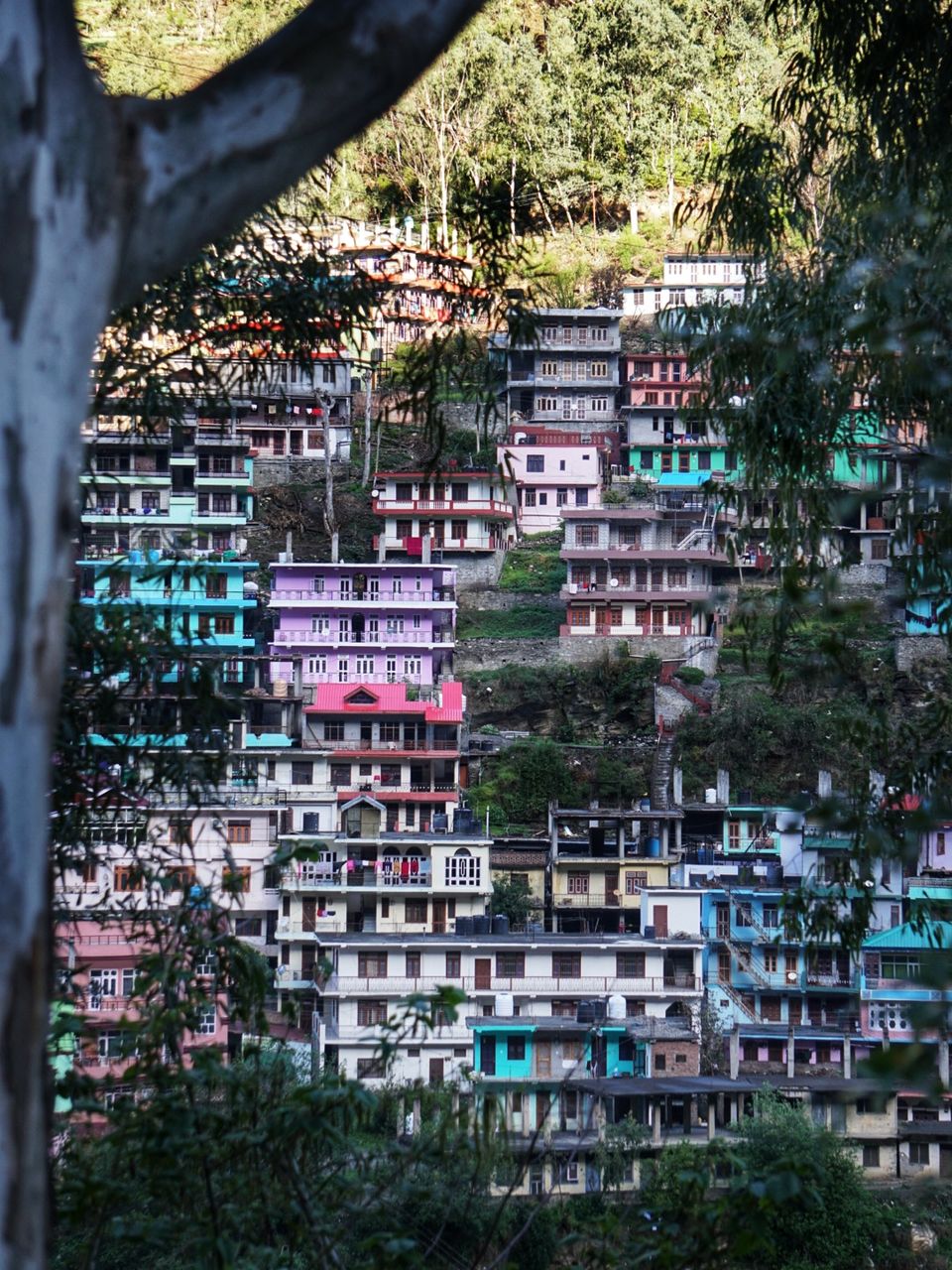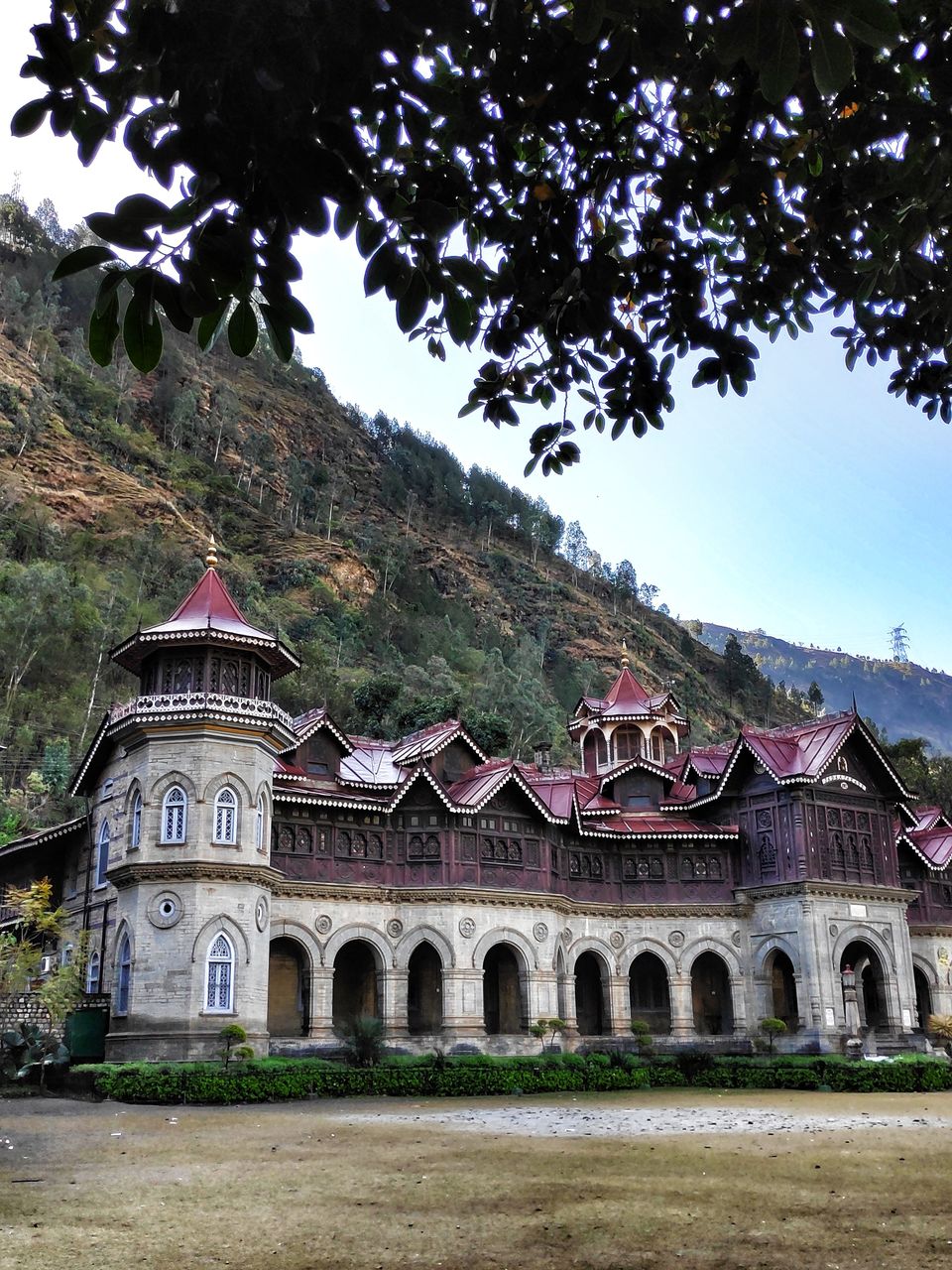 In the End
I am not saying that traveling through Spiti in winter on my own was easy. It was definitely not easy, but it was possible. Transportation facilities were limited and availability of food in restaurants was limited as well. Bottled water was not available due to freezing temperatures. Weather was bone chilling. And there were so many aspects associated with this journey which were contradictory to every other travel I have ever ventured on my own. However all these challenges showed me a different side of travel, made me learn the art of adapting to tough situations, and helped me to grow as an individual.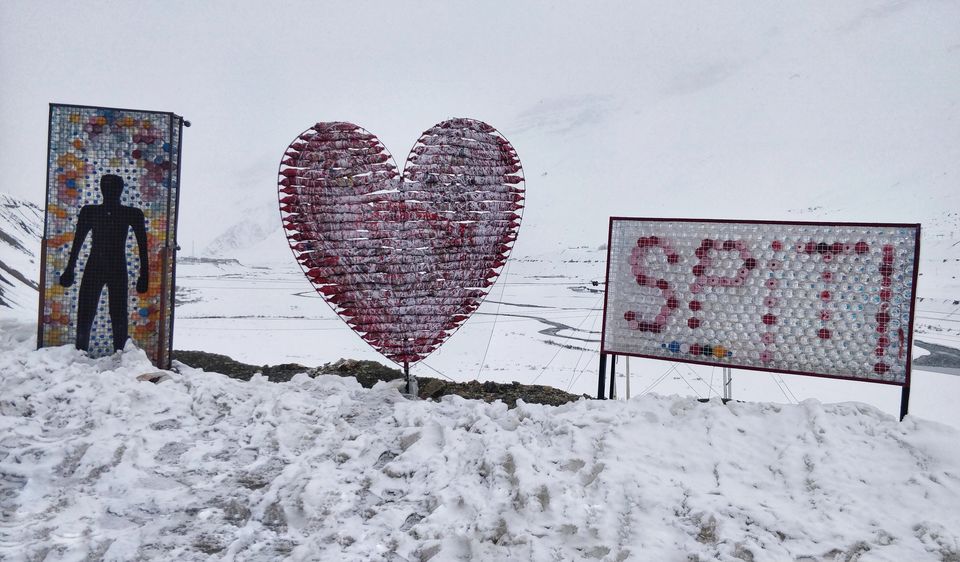 And trust me when I say that choosing Spiti to do on my own is the best choice I have ever made in my life with respect to travel.
-- I almost know the HRTC schedule by heart. No kidding.
-- I have a new home and a friend at every village I have visited.
-- Now I am confident of traveling to remotest destinations.
-- I was my happiest self and thoroughly enjoyed the company of locals.
-- I have learned how to make the Butter-Salt Tea. Trust me its Yummmm.
I returned from Spiti-Kinnaur Valley with parched skin, chapped lips, and frizzy hair. But I also returned with great learning experience and an ear-to-ear wide smile.
===========================================================
Reaching Spiti Valley during Winters
By Air: Delhi is the nearest airport. And from there one can take train or bus to Shimla.
By Train: Delhi is the major station. From there one need to take any of the Toy Trains which connect Delhi and Shimla traversing through one of the most scenic routes of India.
By Bus: From Delhi there are plenty of buses to Shimla.
Upon reaching Shimla, during winter, there is only one bus at 7 PM operating between Shimla and Kaza. This bus starts at Shimla ISBT and then goes via Rampur, Pooh, Nako (reaches around 1:30 PM), Tabo, and finally reaching Kaza by 6:30 PM.
Also one can take bus from Shimla to Reckong Peo, stay the night, and next day around 12:00 PM there is a bus from Peo to Sumdo. This goes to Nako.
From Kaza, everyday HRTC bus leaves at 7:30 AM and reaches Shimla by night.
Note: Route from Manali side during winters are closed and will open only by June. So traveling from Shimla to Shimla is the only possible route during winters.
**************************************************************************
Getting Around: To travel around Kaza - to visit Ki, Kibber, Chicham, Langza, Dhankar one needs to take shared taxi. If there are other travelers or groups, shared taxis will be available. If not hitchhiking or renting a cab on your own are the only options. There will not be any buses or public transport operating to these destinations.
................................................................................................................................
Have you explored the surreal paradise of Spiti and Kinnaur during winter? Share your experiences in the comments section.
If you have any questions, share it, and I will be happy to answer.