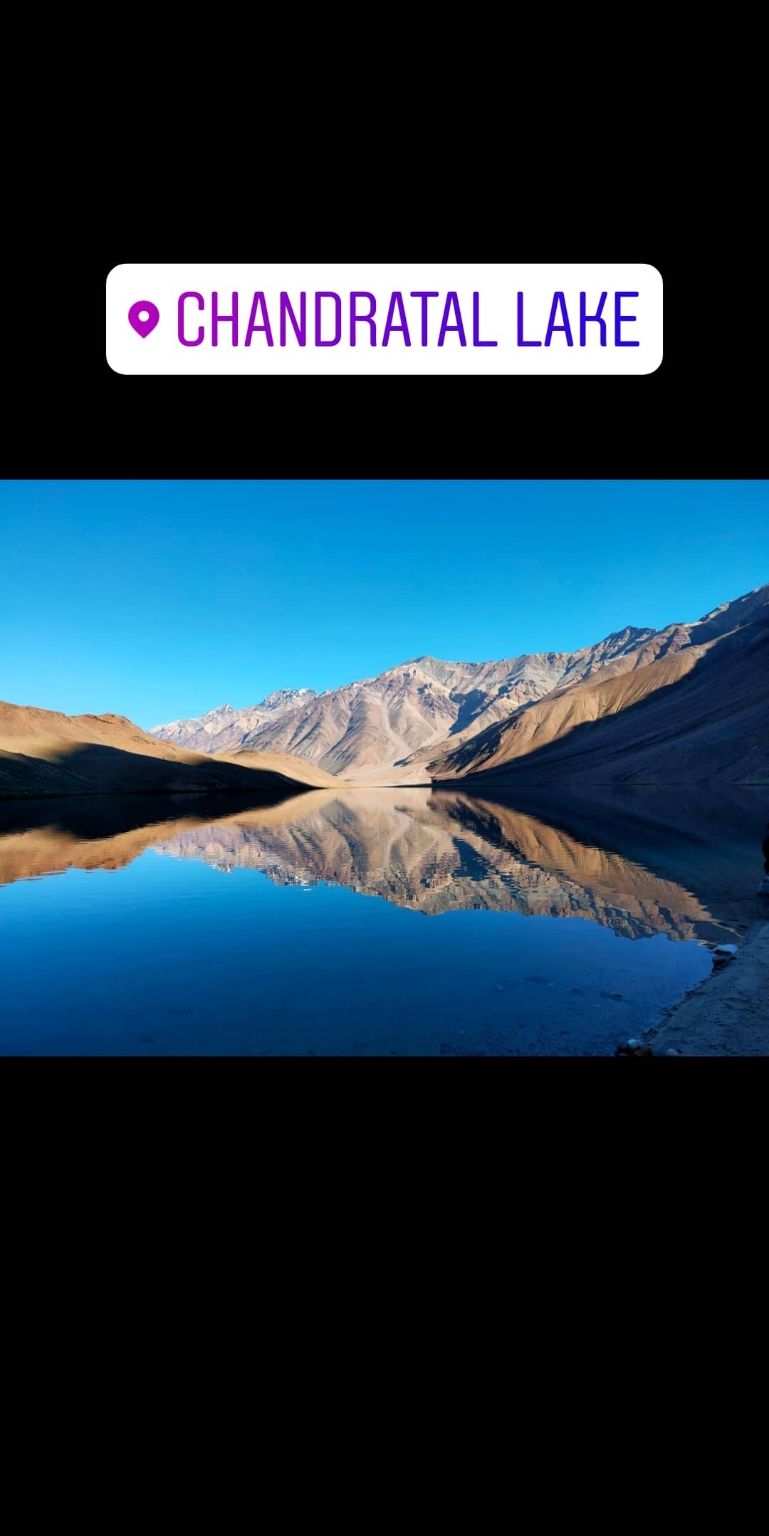 Day 1, delhi to shimla via road.
It took 9-10 hours to reach shimla , we left at 10 am from karol bagh and reached shimla at 0730 hours.
After booking oyo for rs 500 only we took and rested overnight to start our journey again to chitkul village the next morning.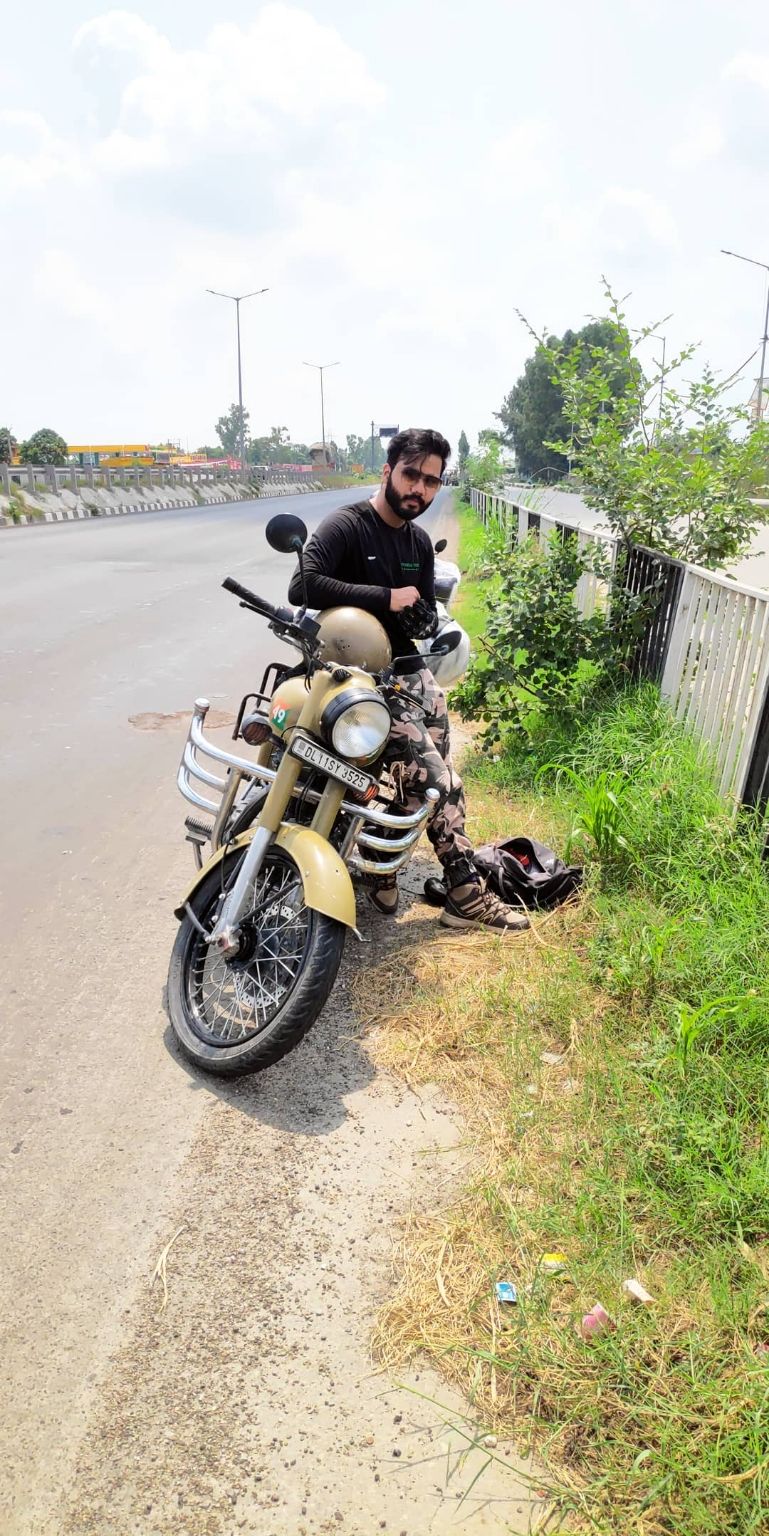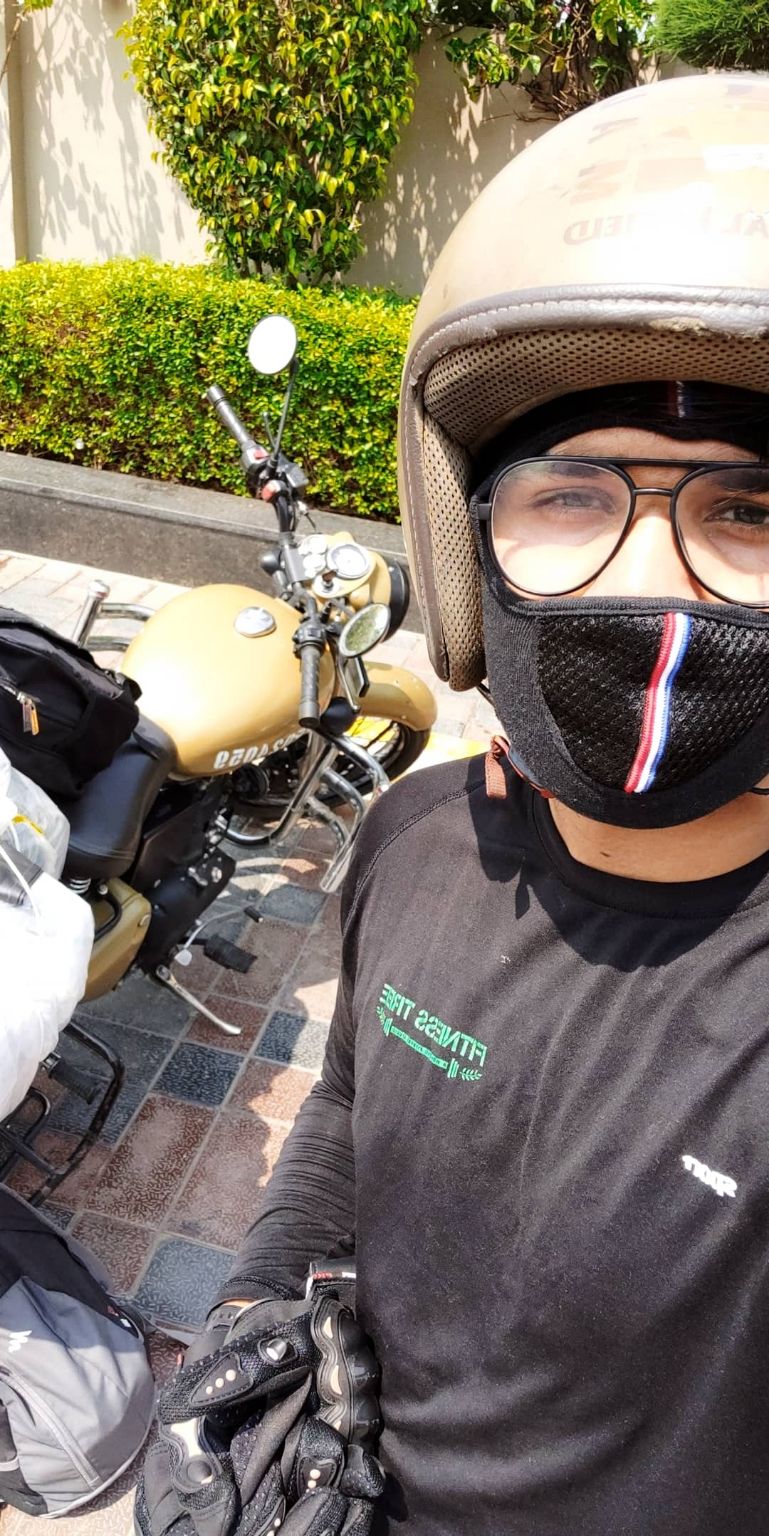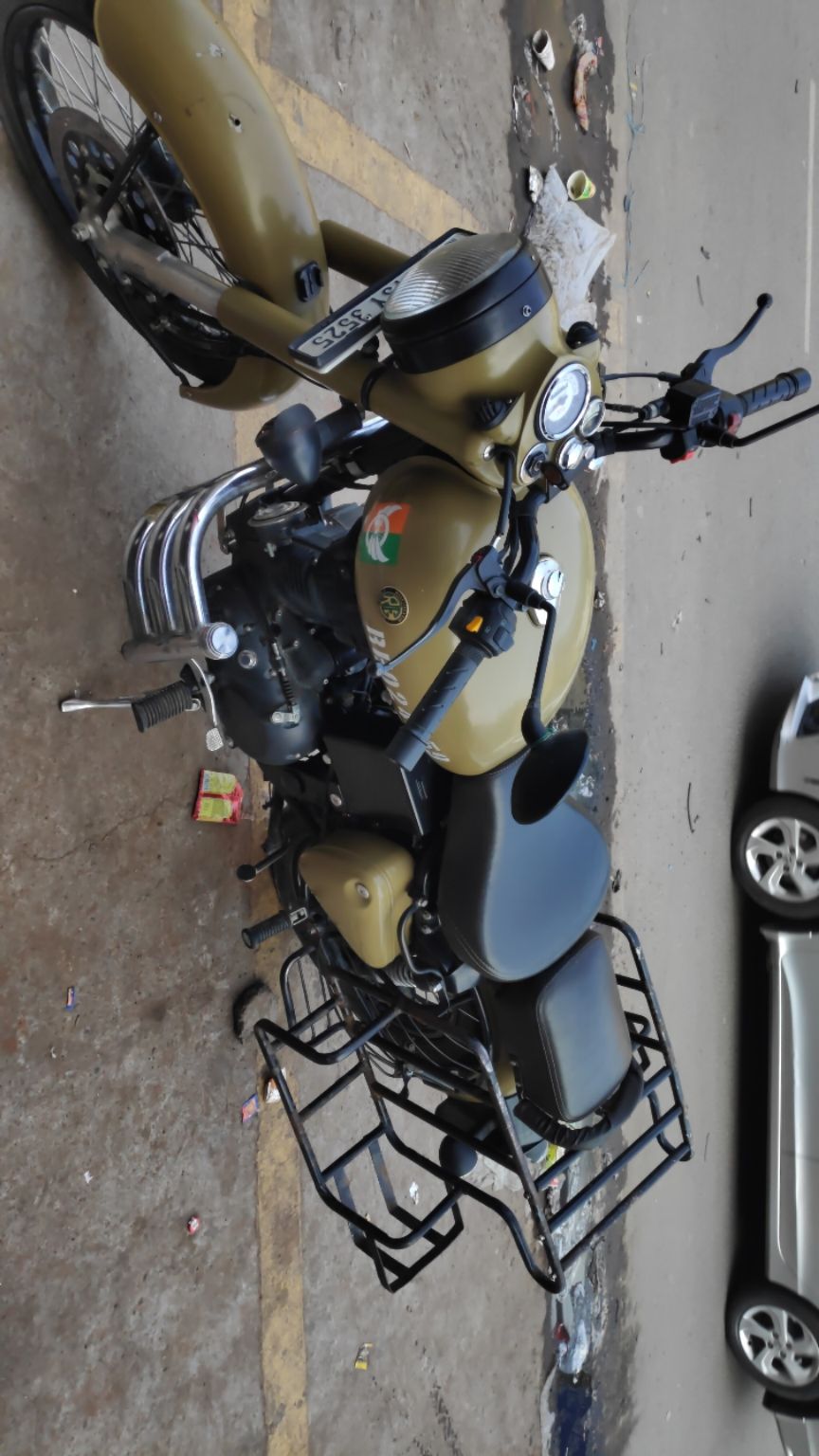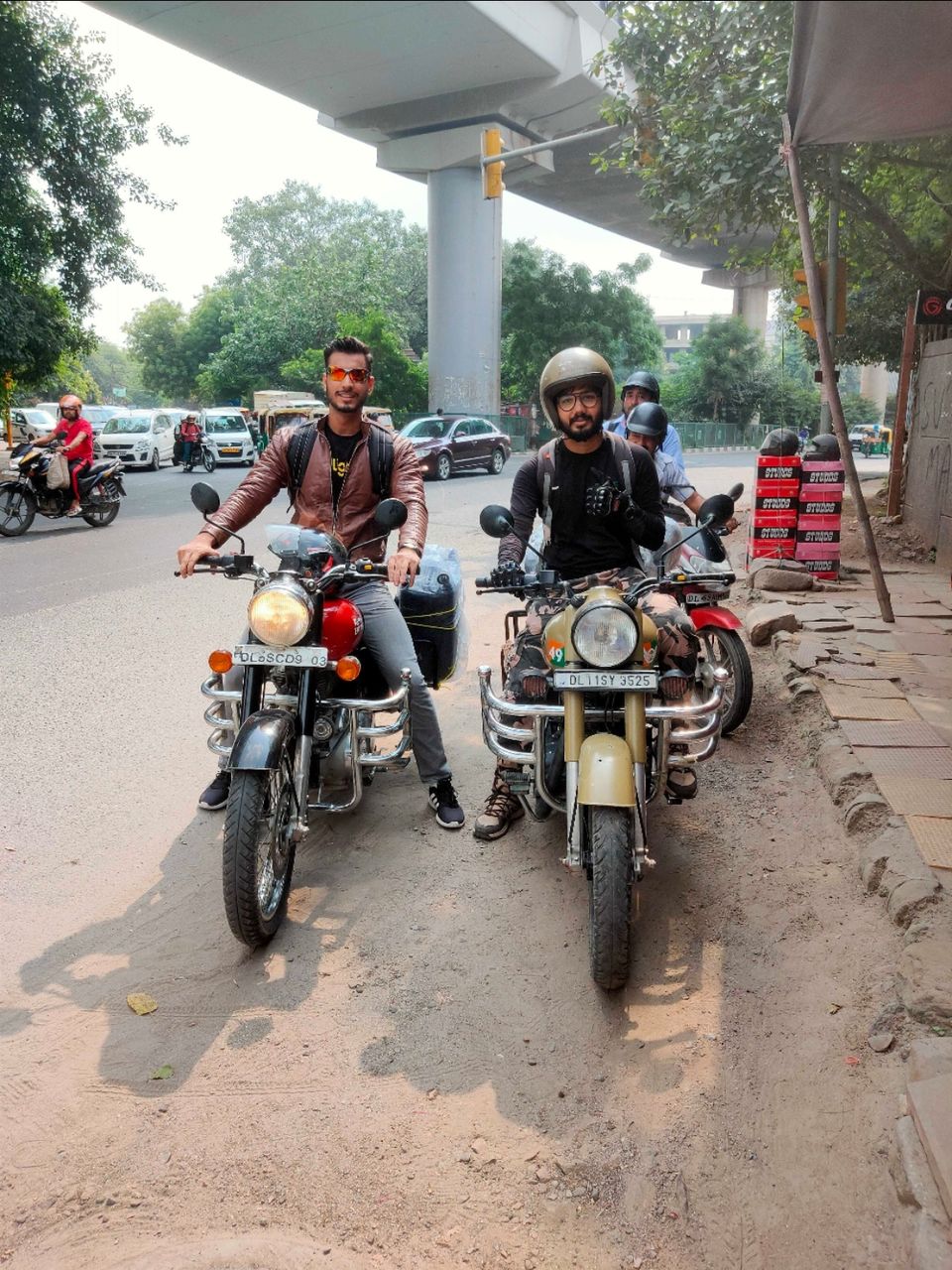 Day 2 , shimla to chitkul
After overnight stay at shimla, we continued to our next destination to CHITKUL, last indian village on tibet border.
Chitkul is very beautiful place and this is covered on every itinerary of spiti circuit, it is 20-25 km ahead from Sangla , H.P.
Every vehicle can go there roads are good however last 5-7 km to chitkul is poor road condition. You can get homestay at very reasonable price there.
It costs us 500 rs for 2 person per night.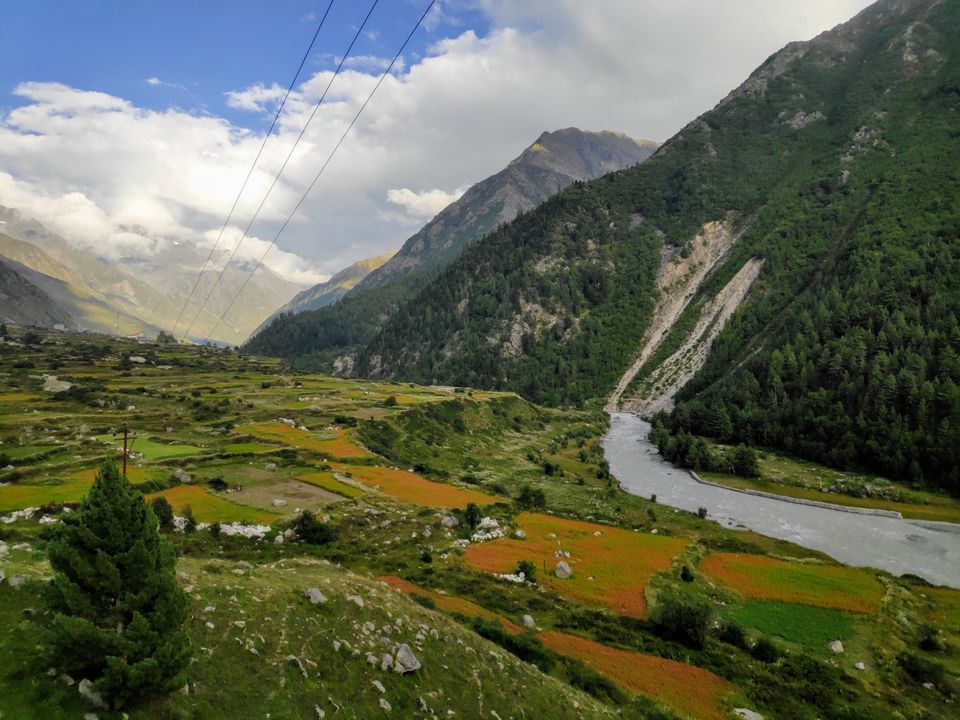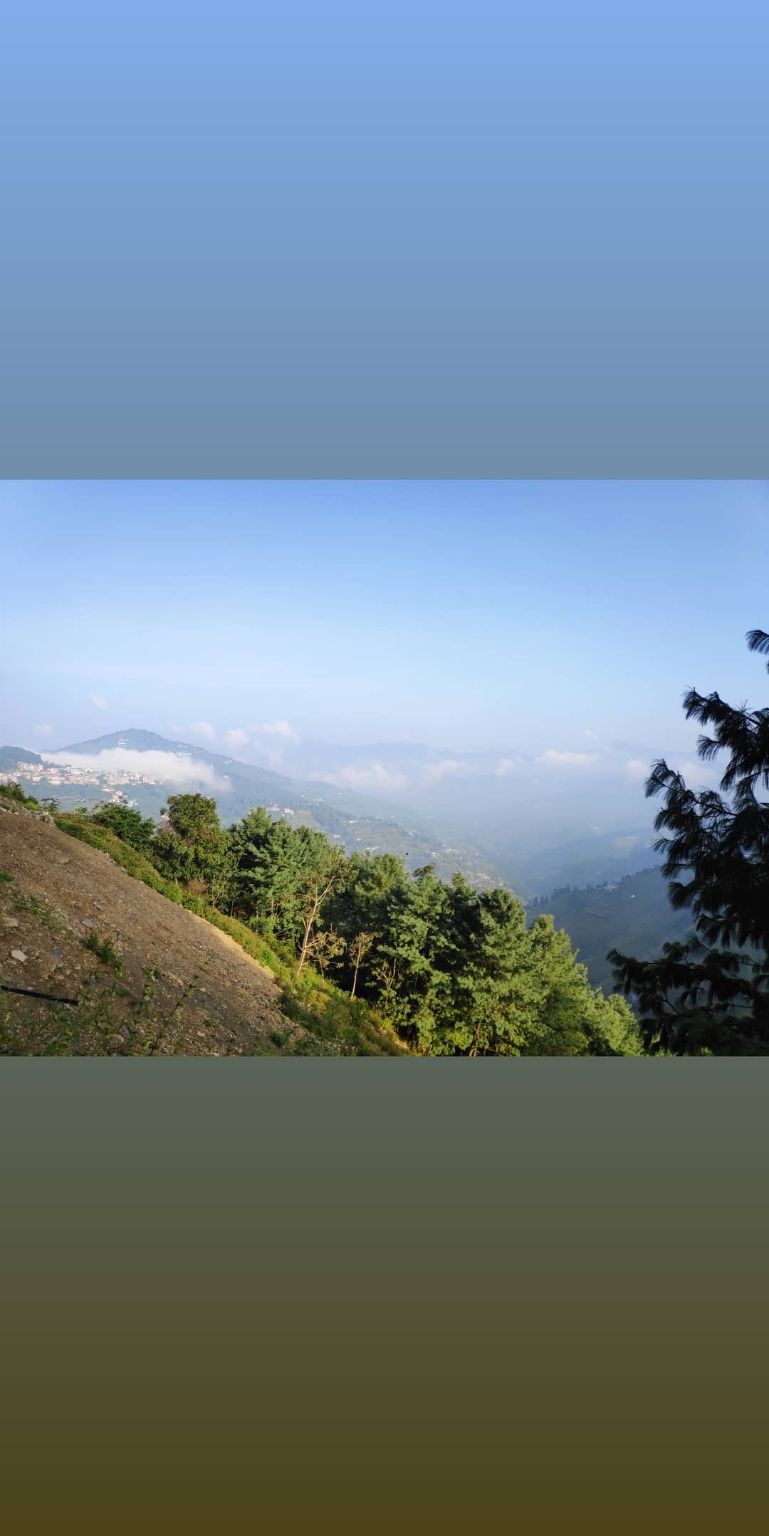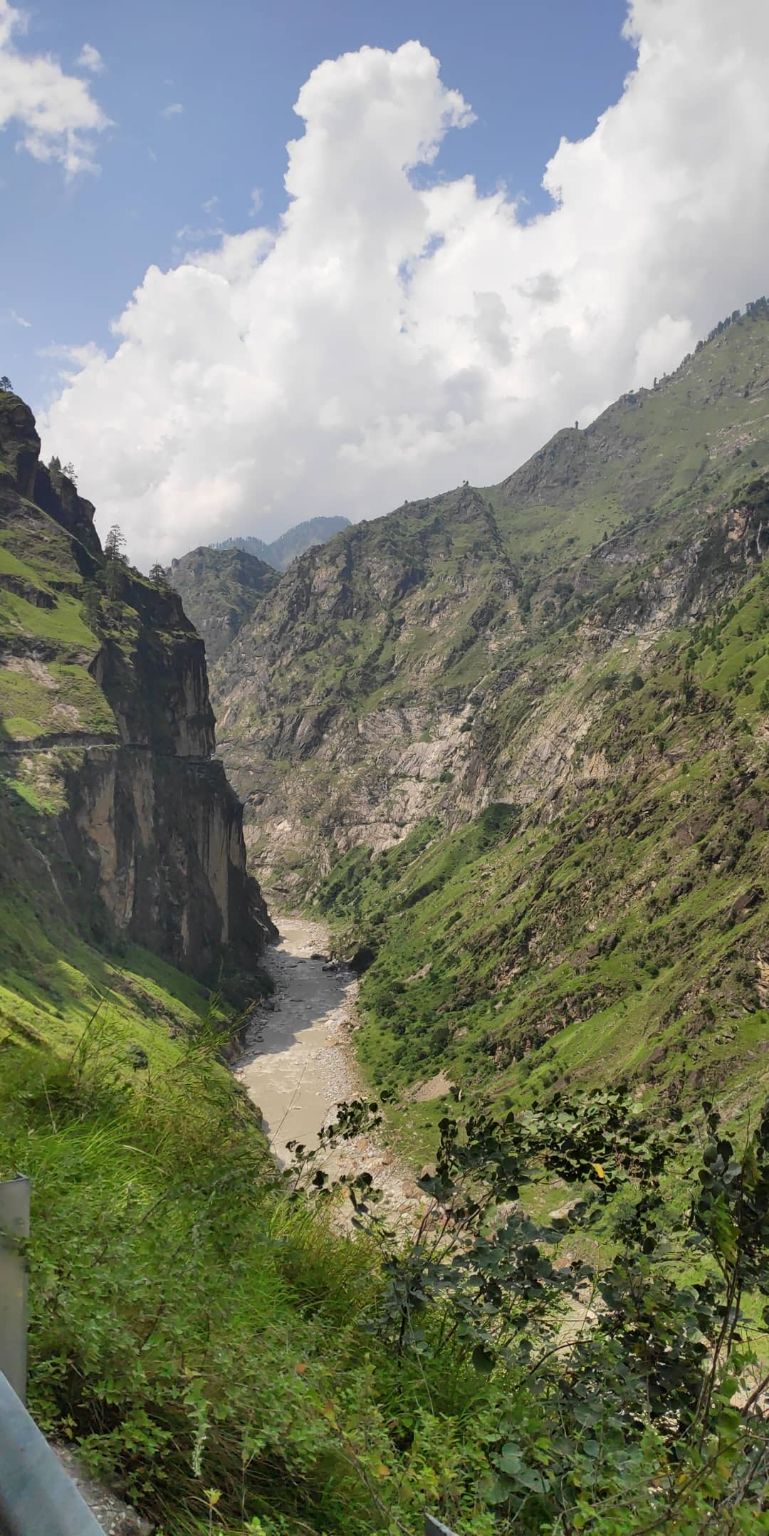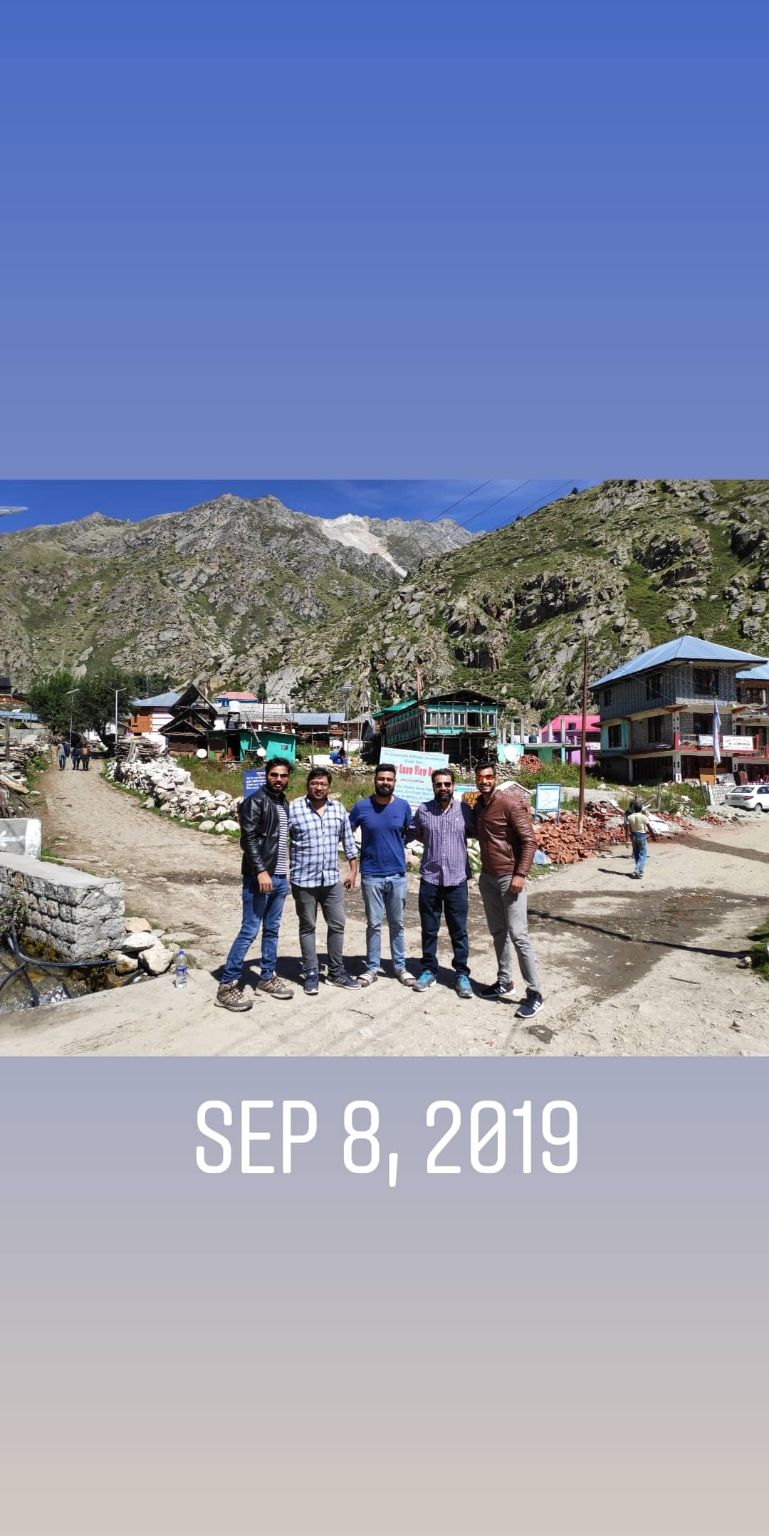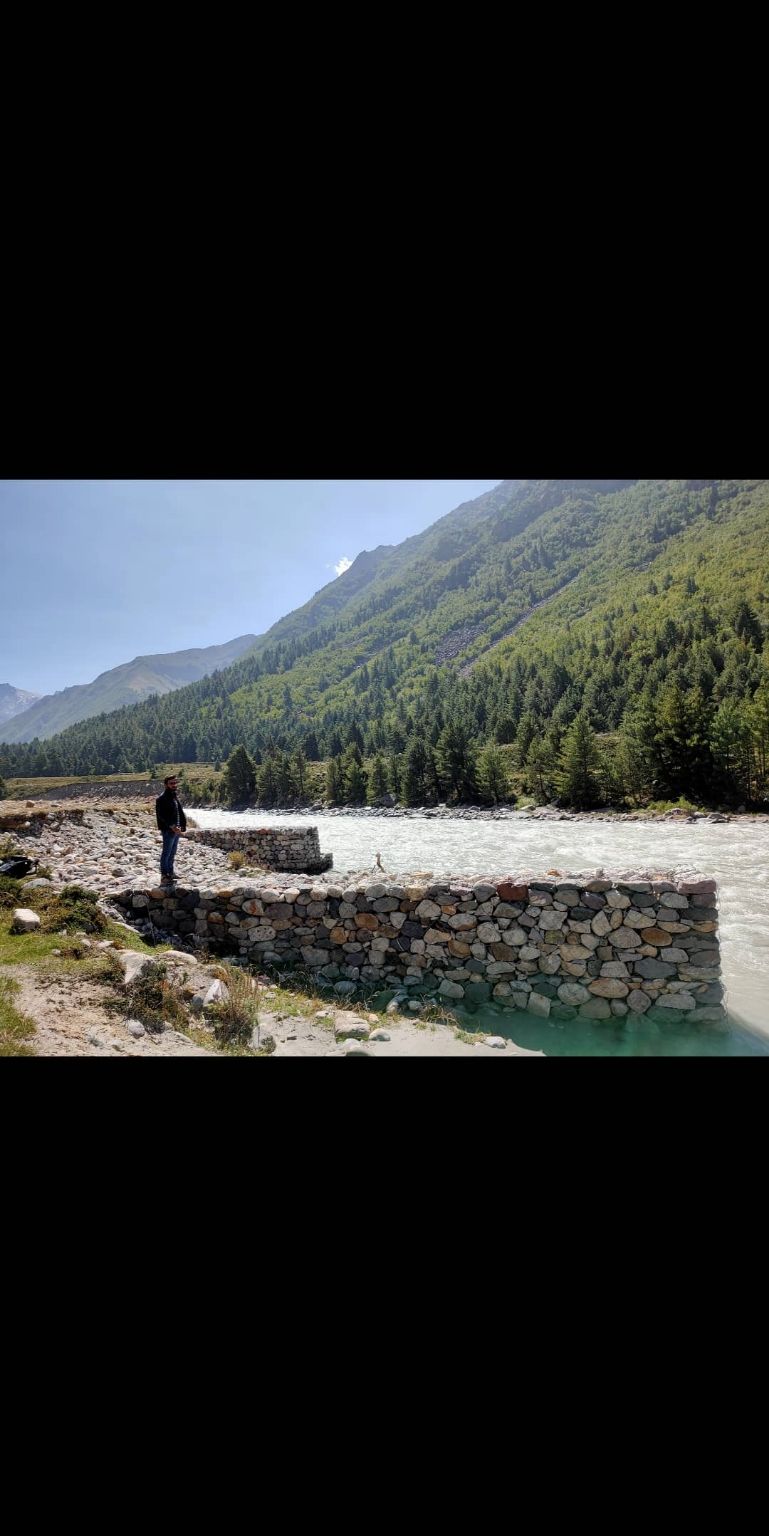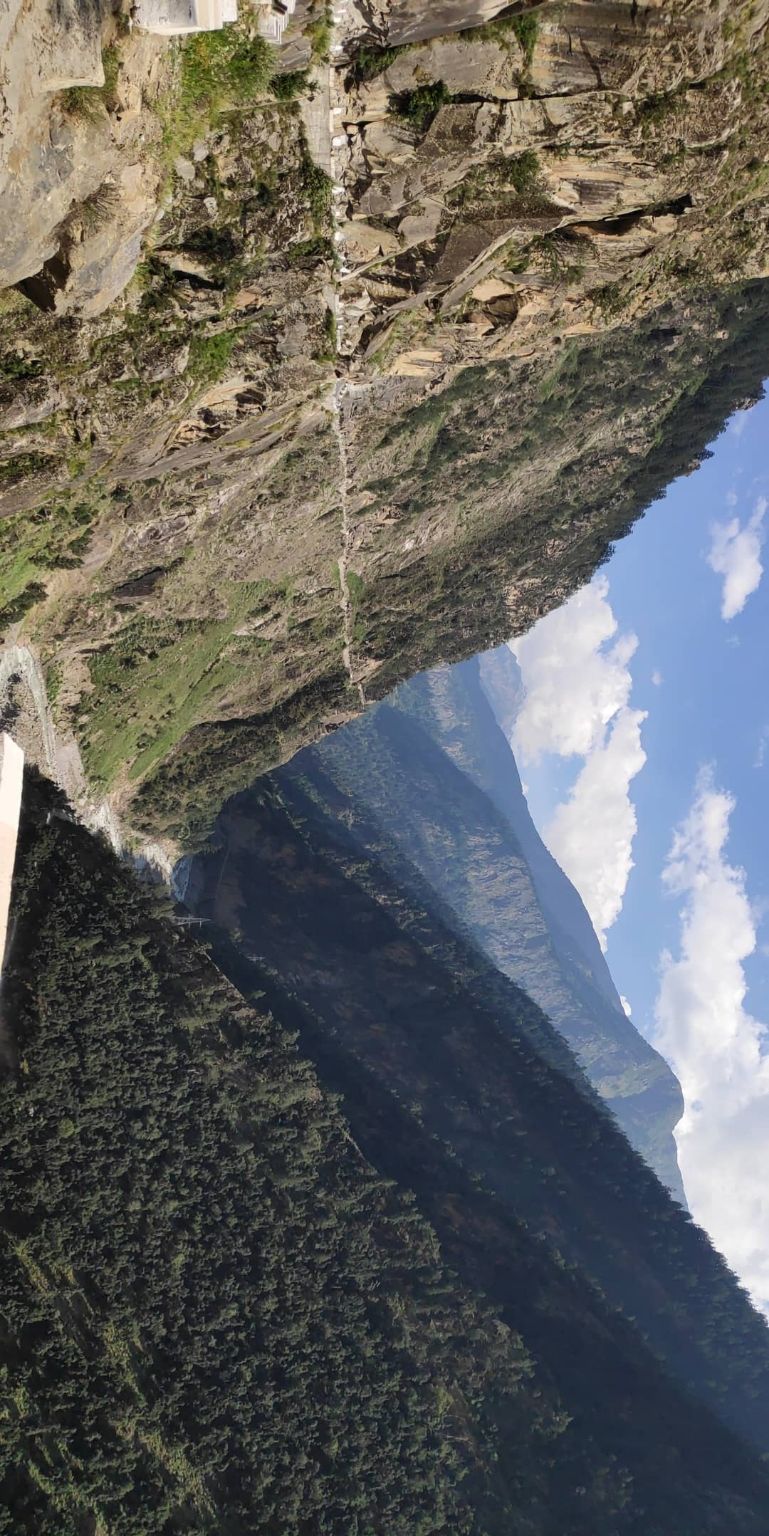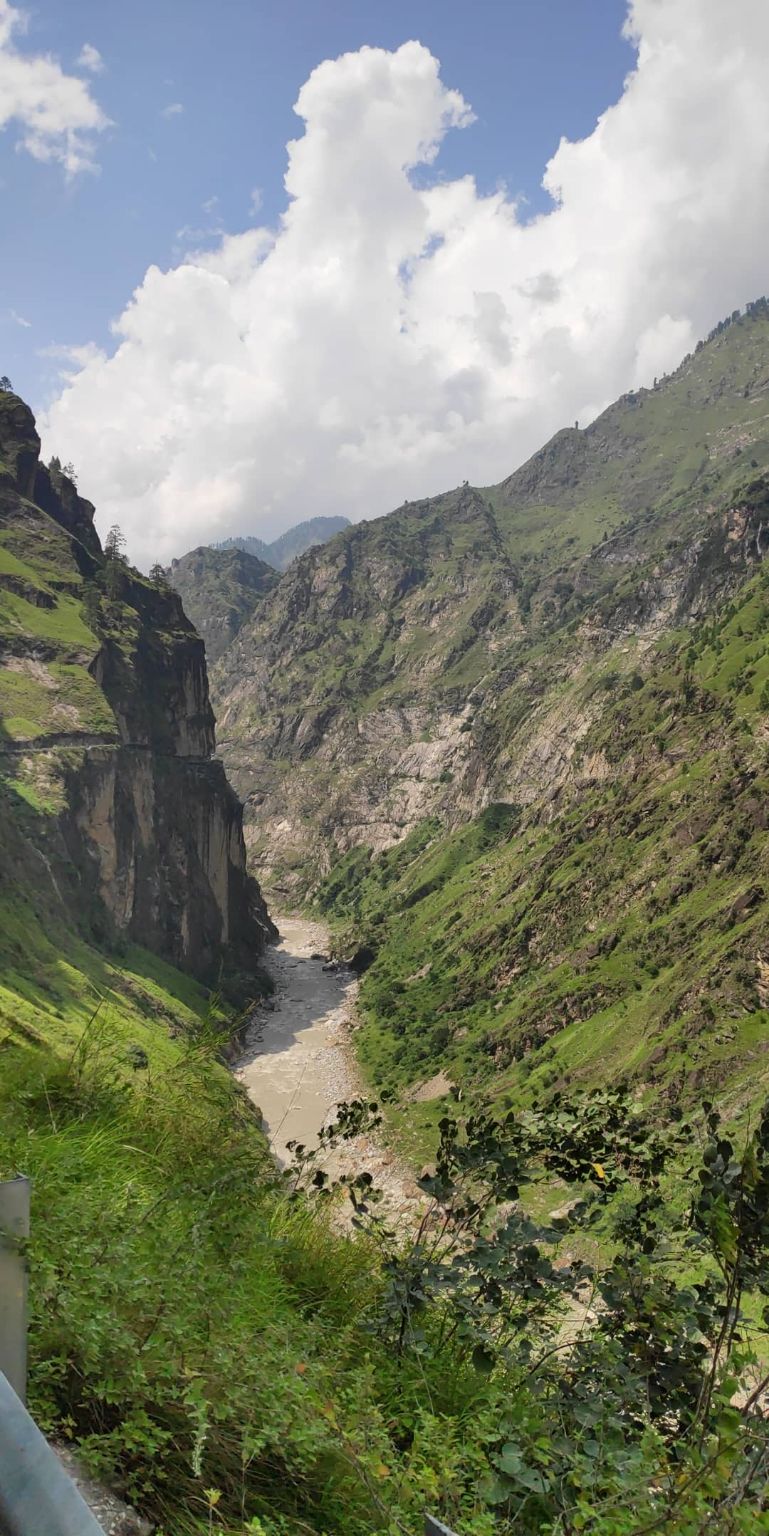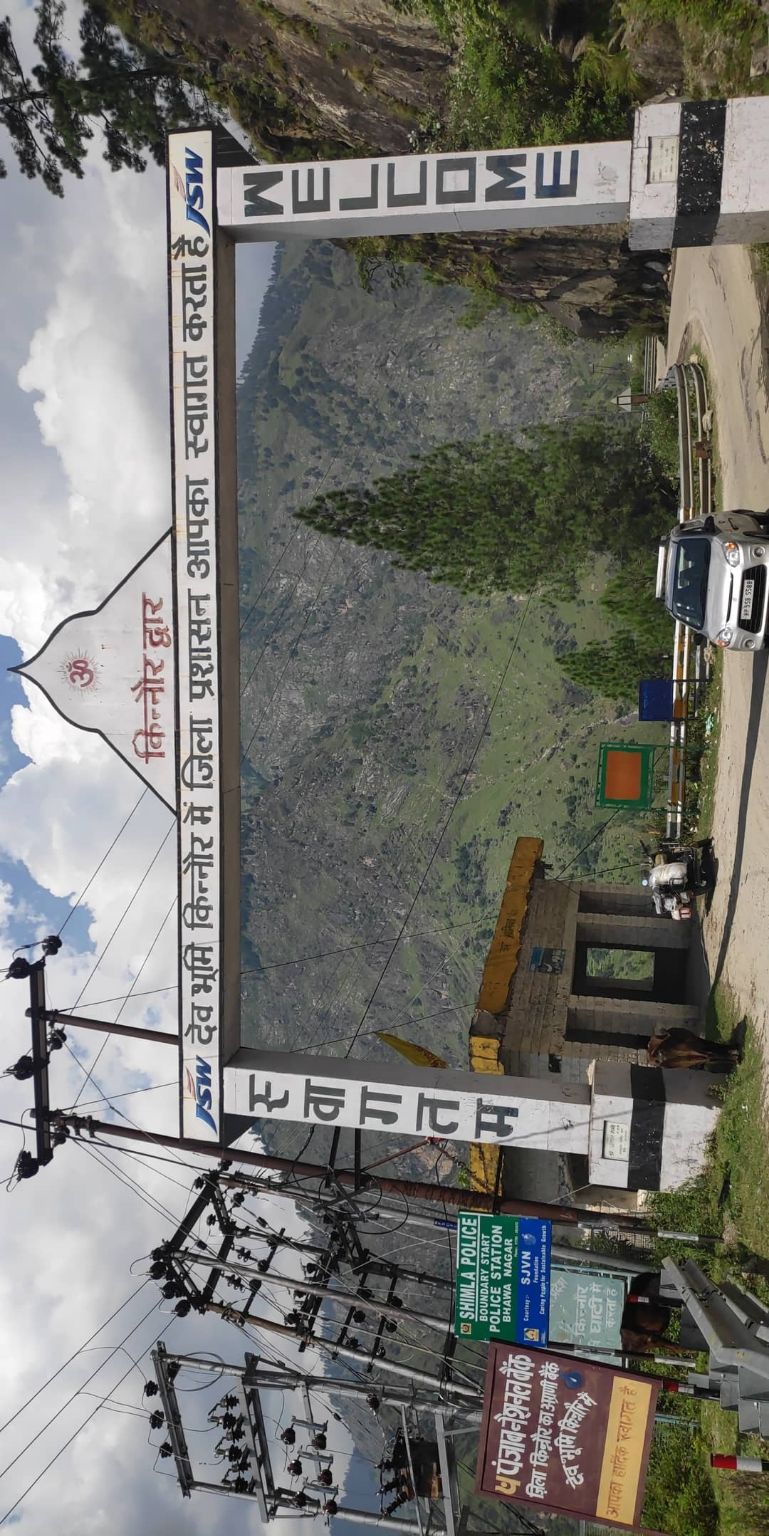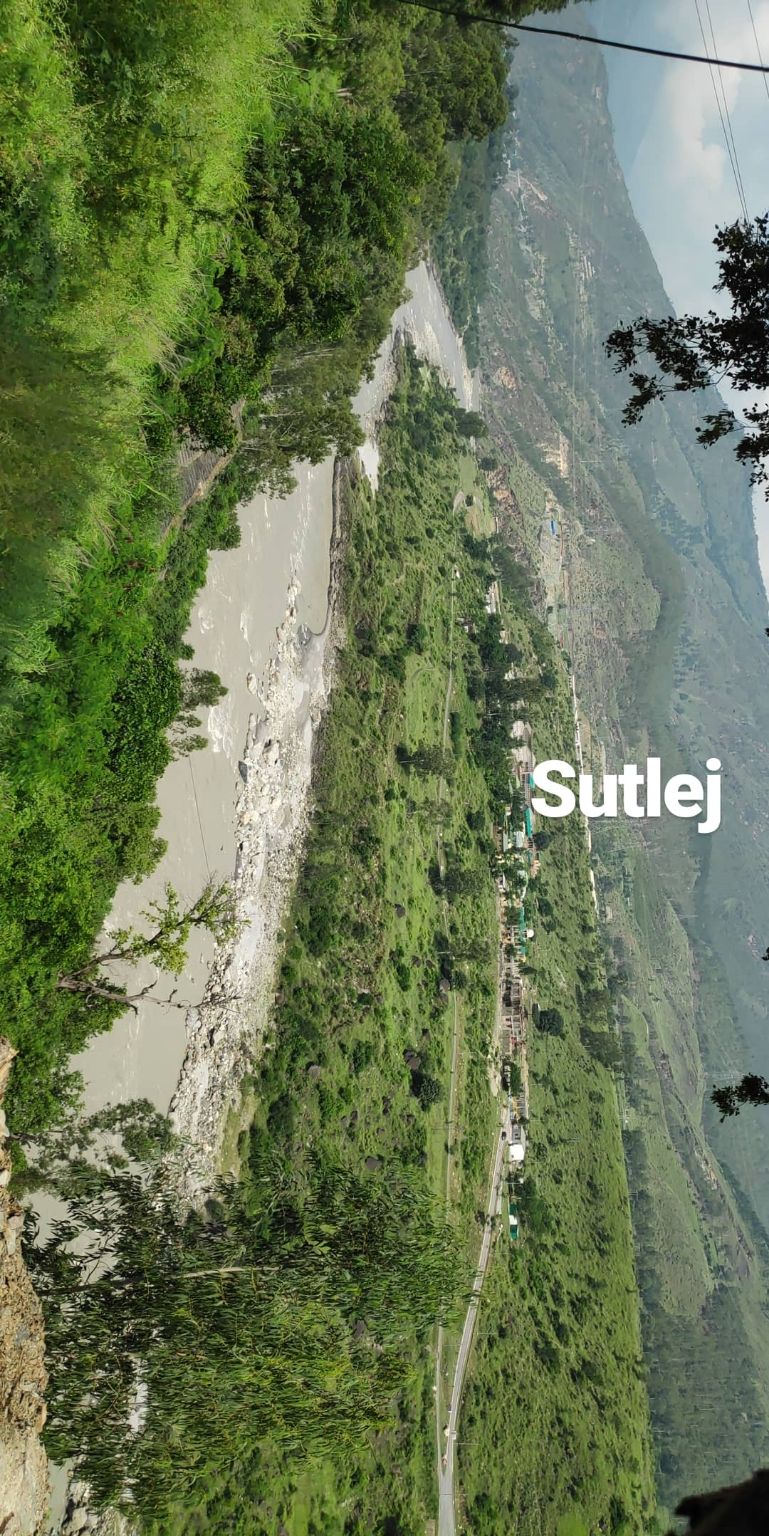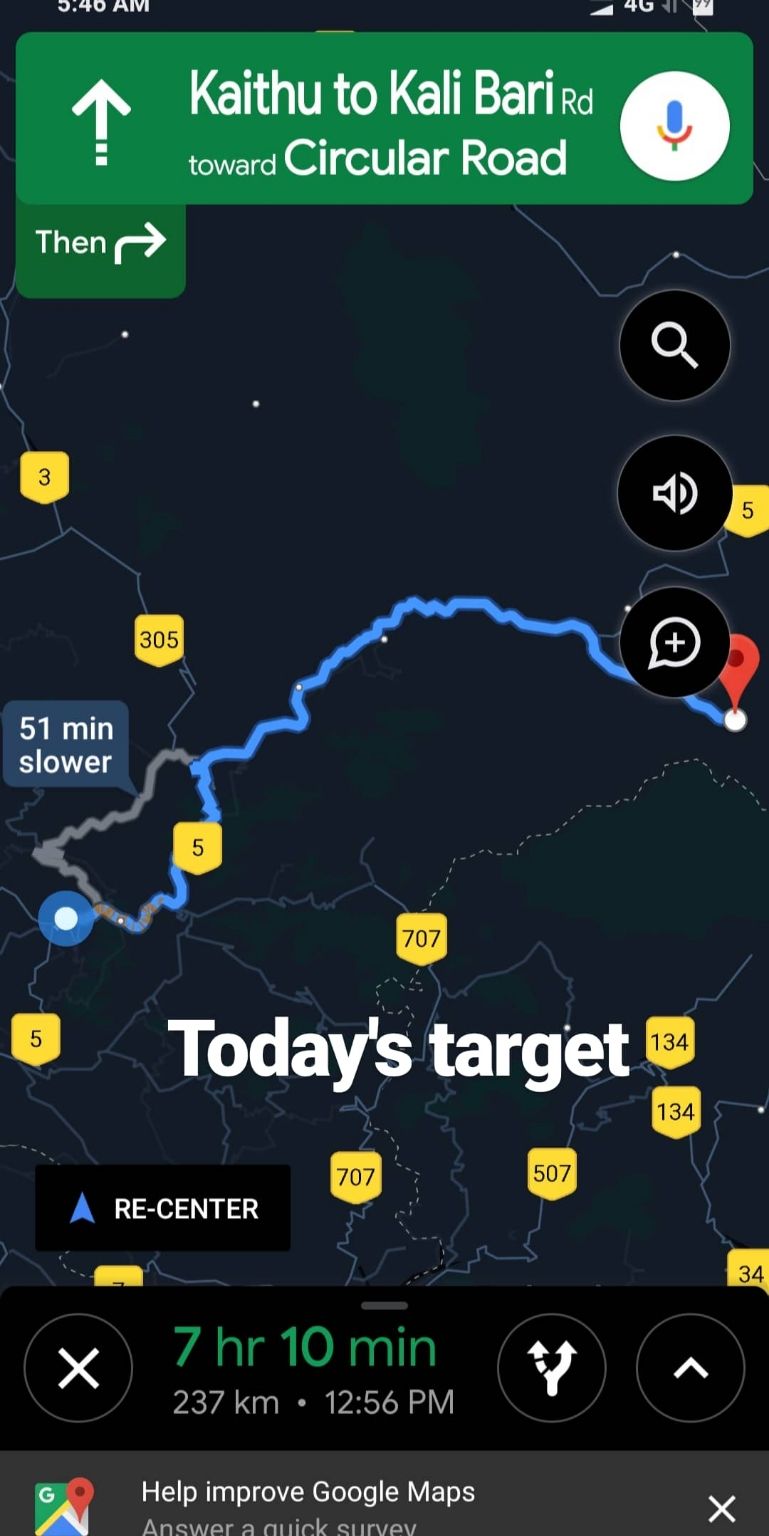 Day 3
After that we headed towards spiti from chitkul. We have also covered roghi suicide point in kalpa.
We left from chitkul at 10 am and decided to stop at Nako,however it was aleady delayed and it is risky to ride in evening as the wind at evening is more and shooting stones on mountains falls more , so we took or next stop at Pooh, unexplored himalayan village, 40 km before NAKO.
At pooh we got a homestay at 600 rs for two Nd 200 for dinner , 100 each.
We have not tried to negotiate as we were tired too much.
Easy to get homestay at pooh at reasonable price.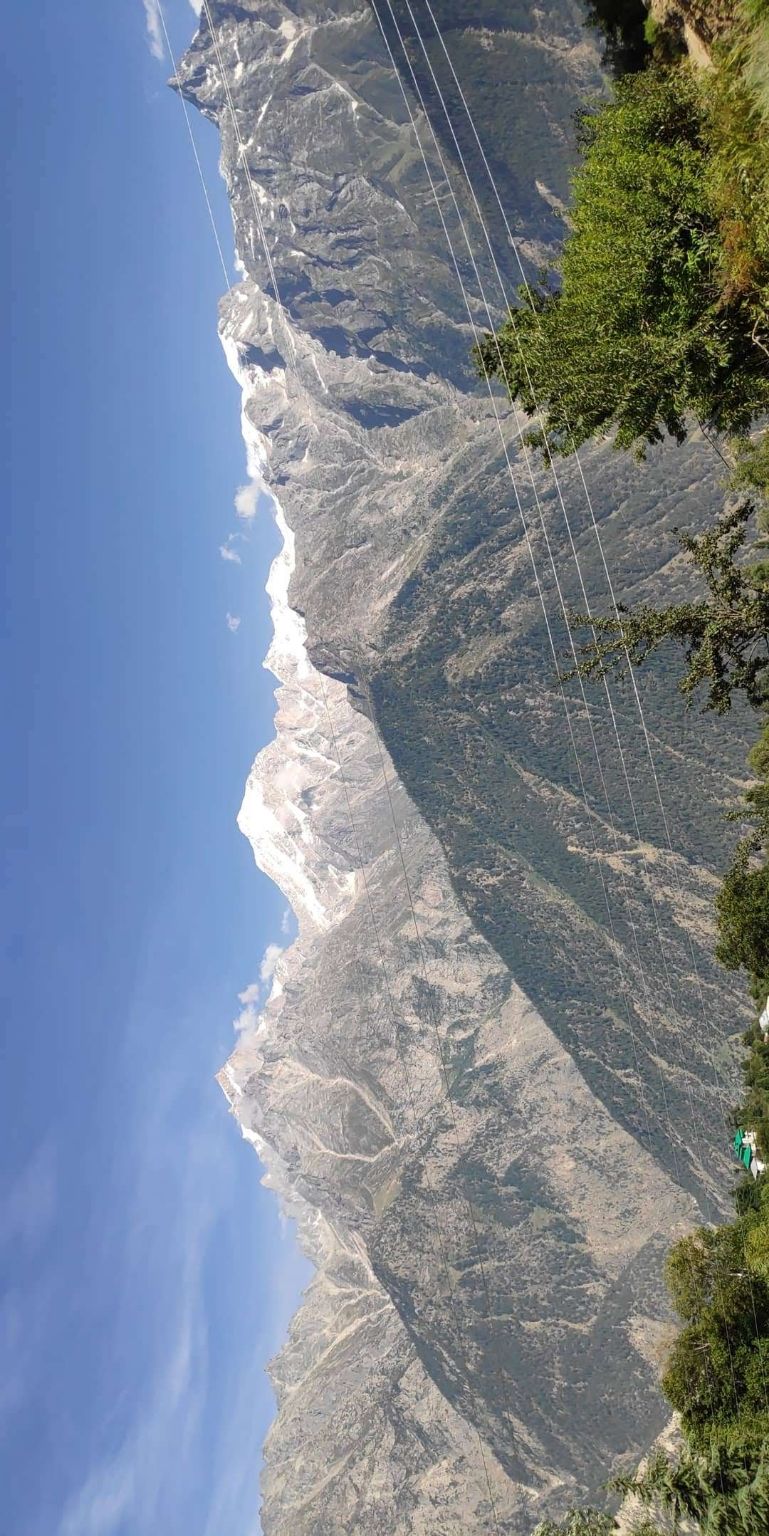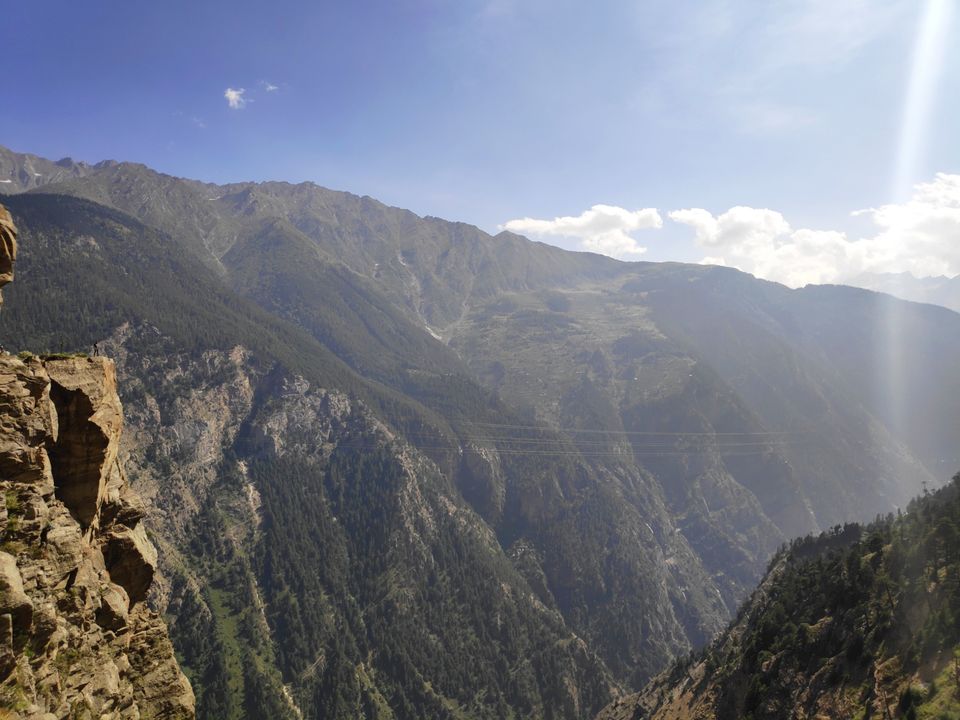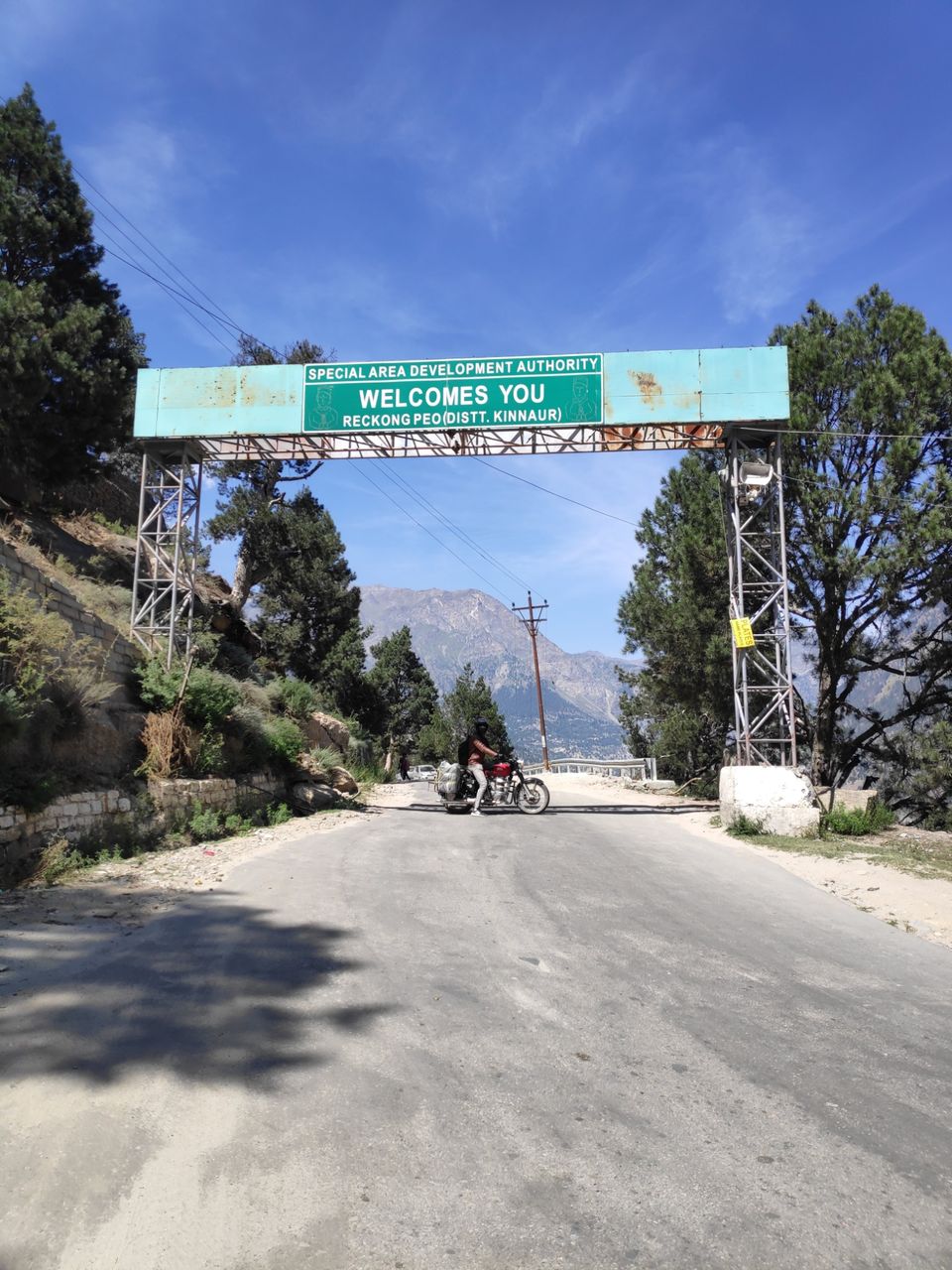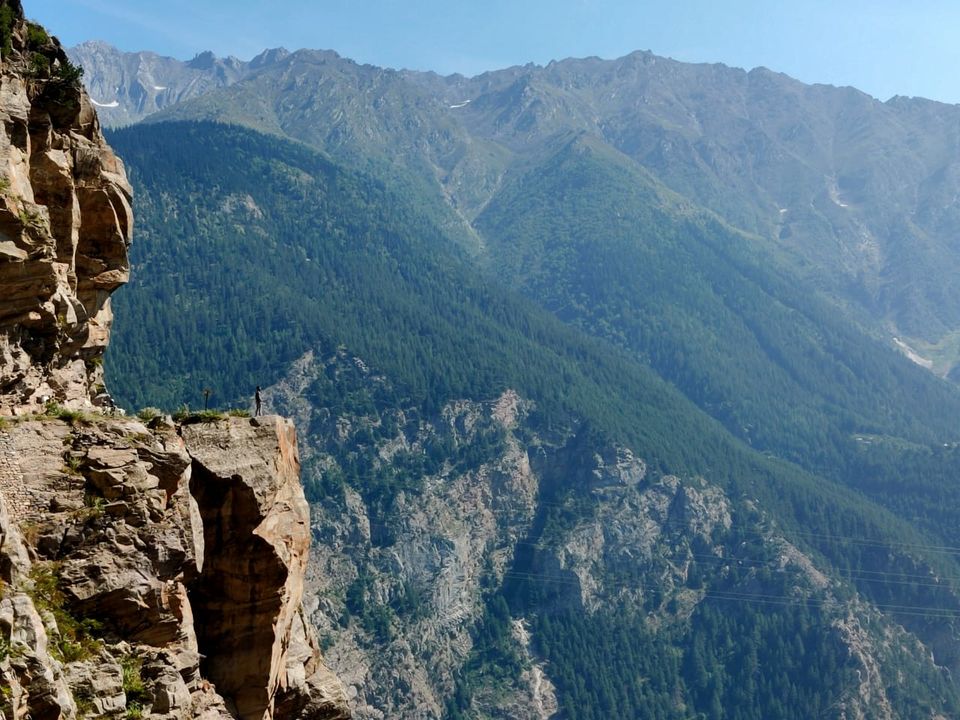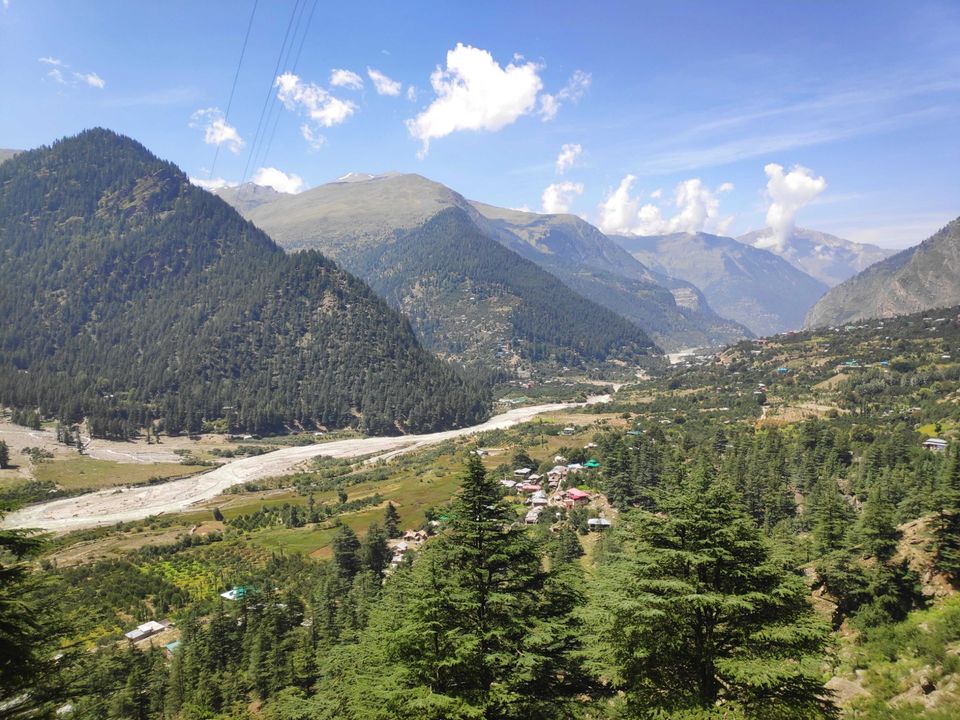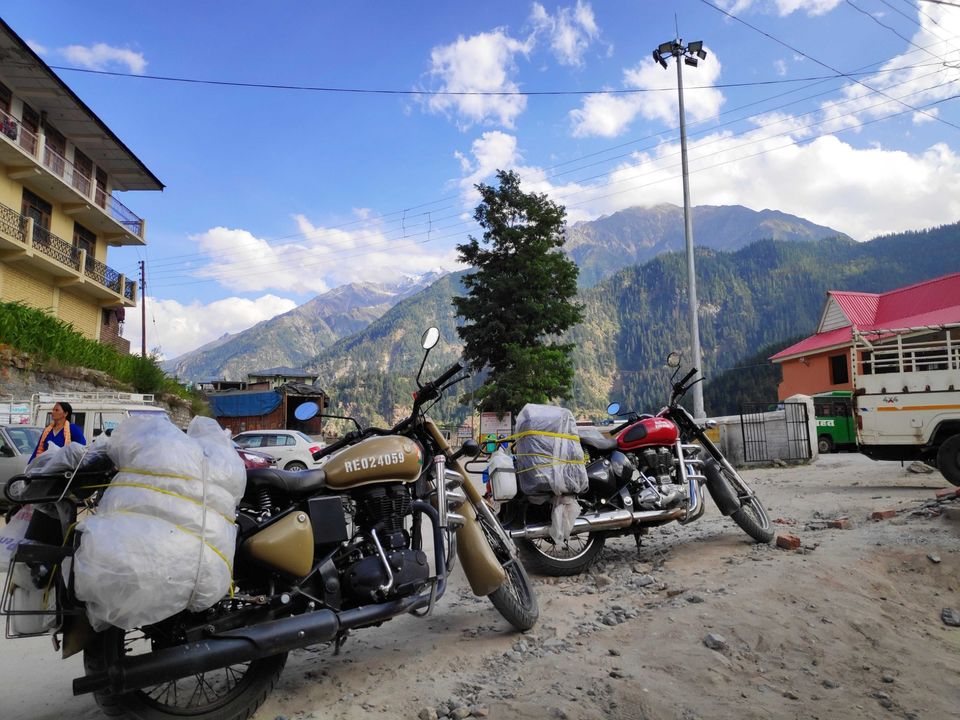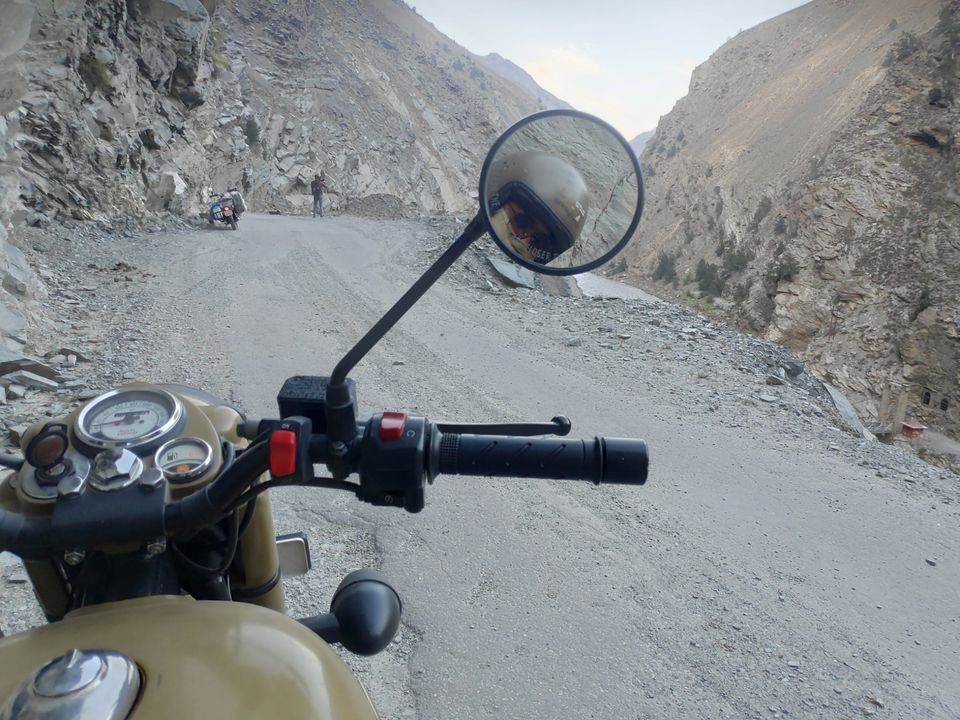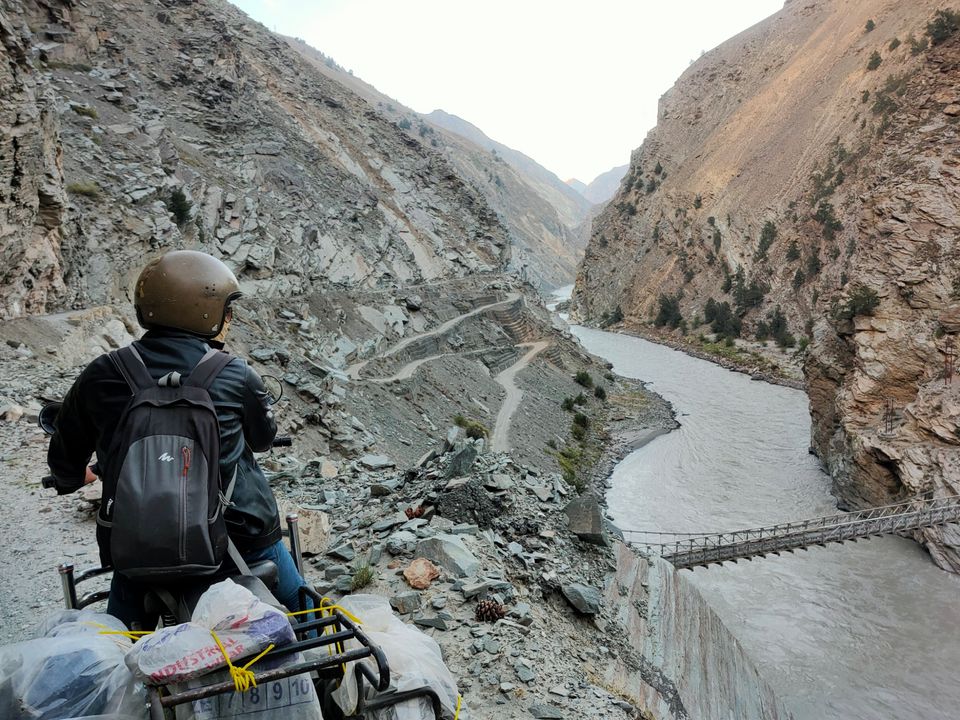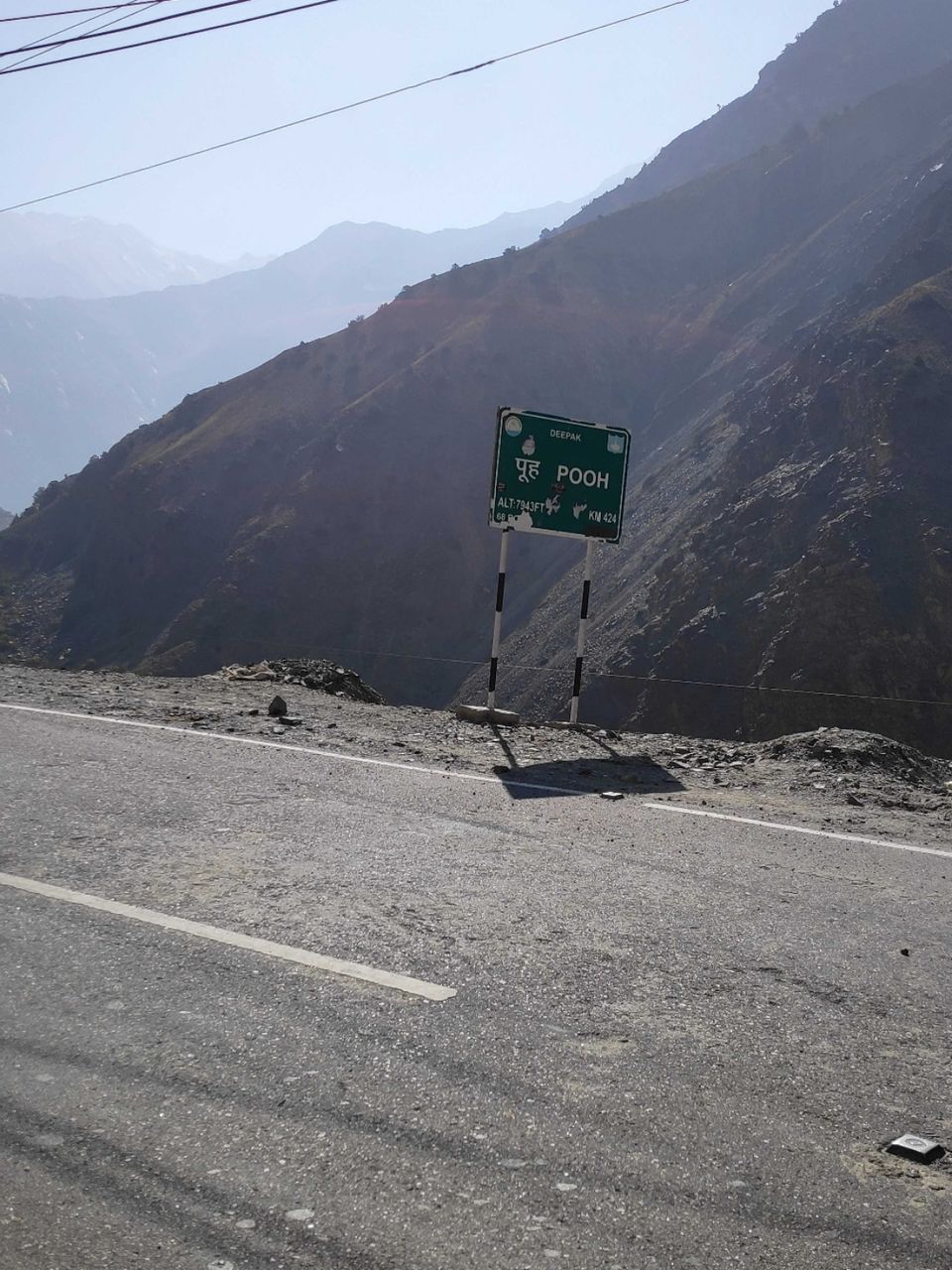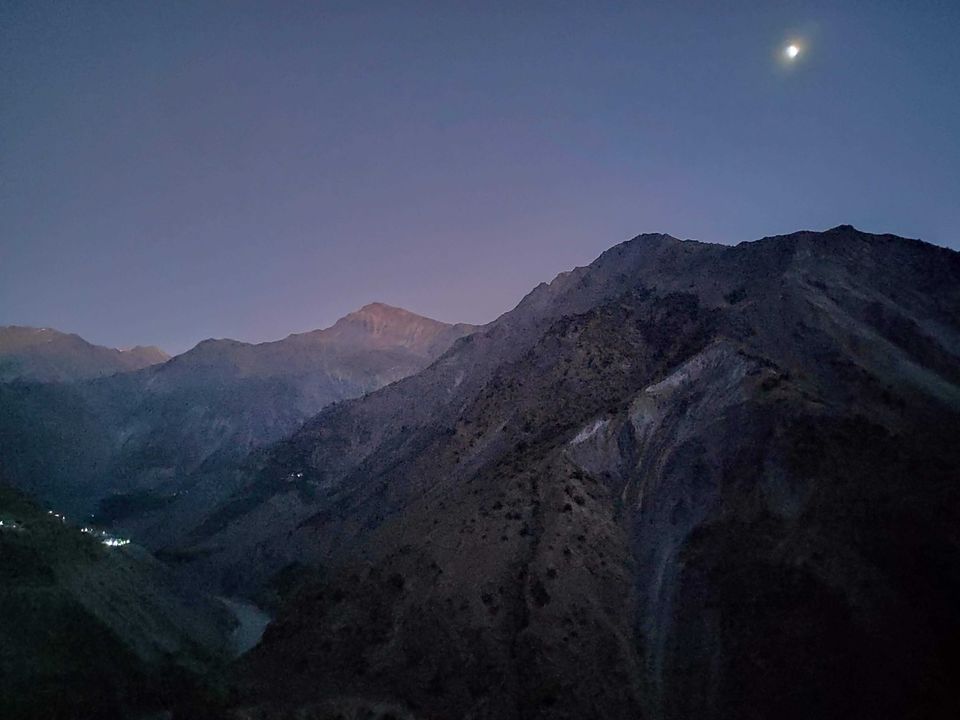 So from day 4 onwards our finally or spiti valley starts, we covered a huge distance of 130-140 km on mountains from pooh to kaza ( spiti valley).
The roads conditions are good at some place and worse at some. It was risky and beautiful though.
I recommend that you should hire a mechanic with you if you are planning to do a spiti bike tour as after pooh its like no mans land, you will only see people who are working for BRO, no mechanic and all between pooh to kaza.
1st we reached NAKO, THERE We have seen Nako helipad and Nako lake, I am afraid we didn't clicked the photo of lake as we were in hurry.
After that we headed straight to KAZA,. In between we covered TABO.
Thanks to a group pf riders we have met 50 km before Kaza, as they had a mechanic with them who checked our bike and confirmed that everything is fine, just the chain was getting loose which we got fixed after reaching KAZA.
We got fuel from kalpa and then filled it back at kaza.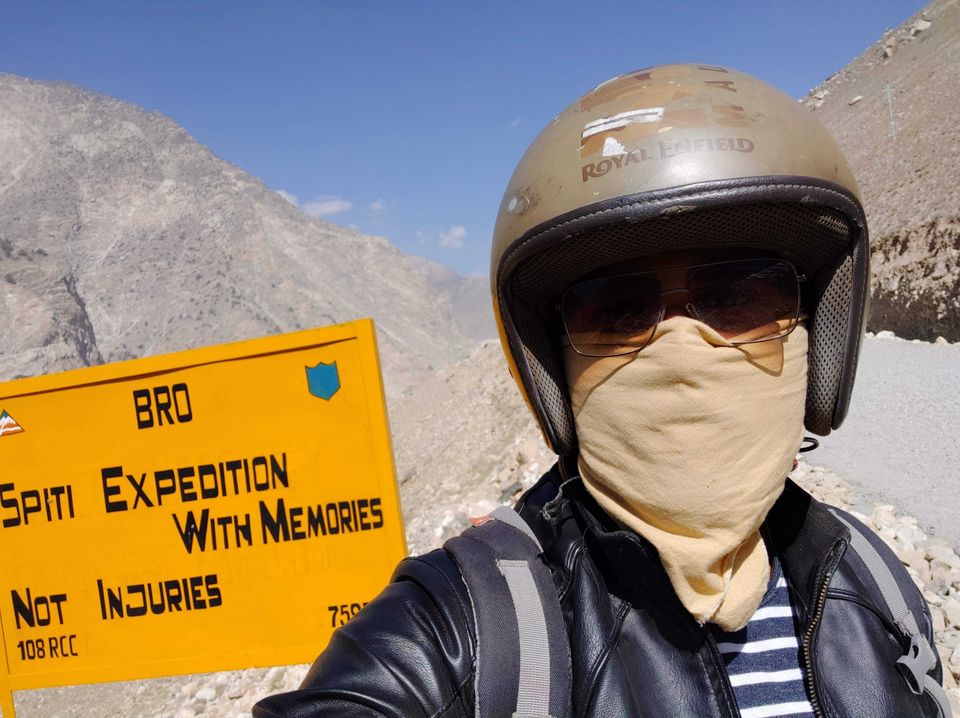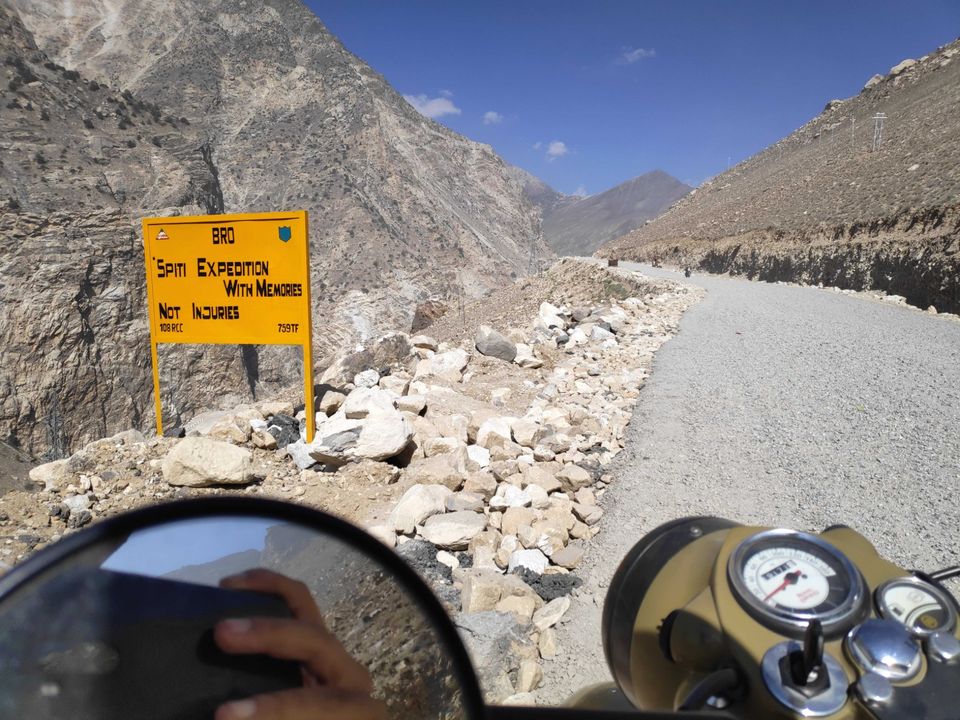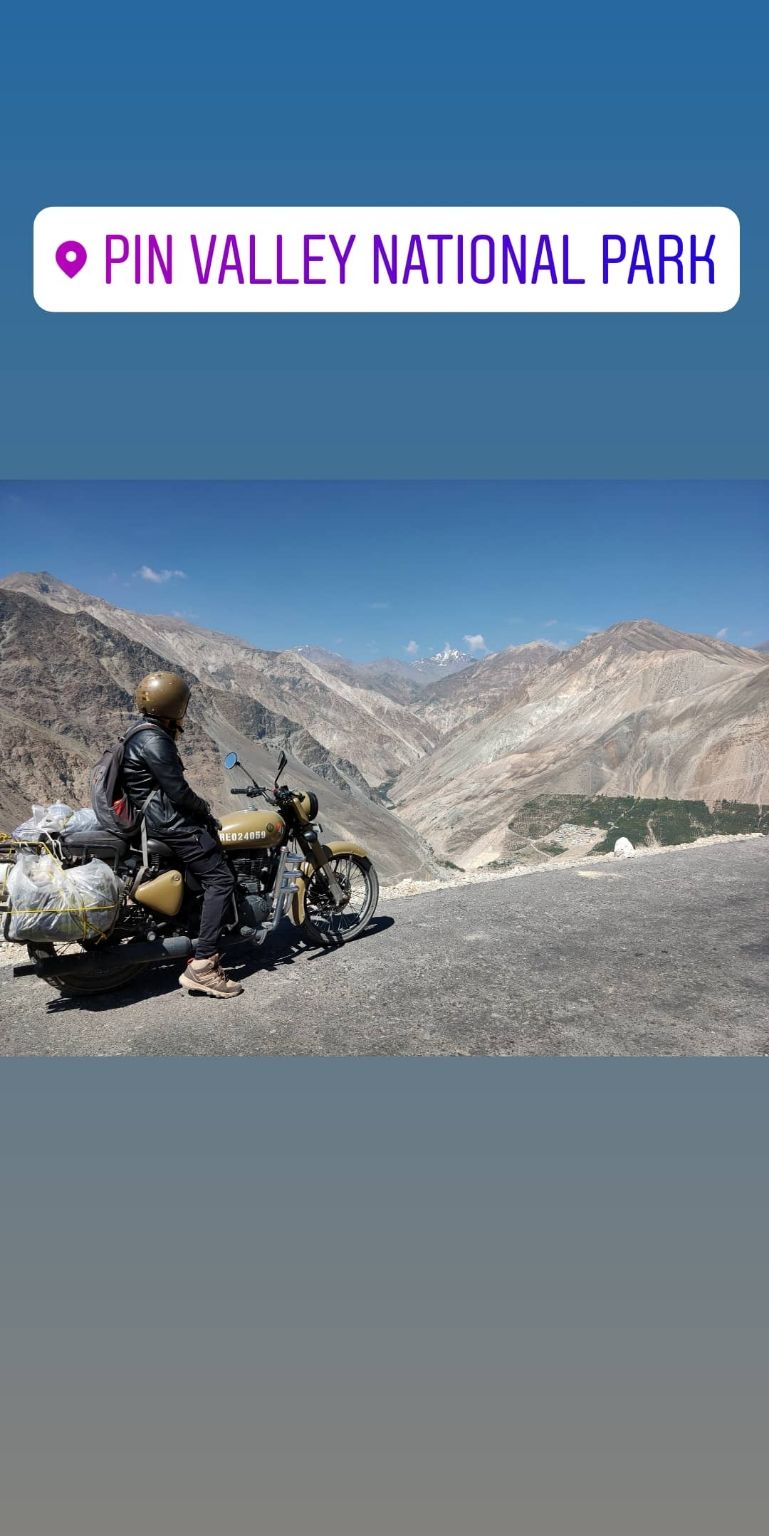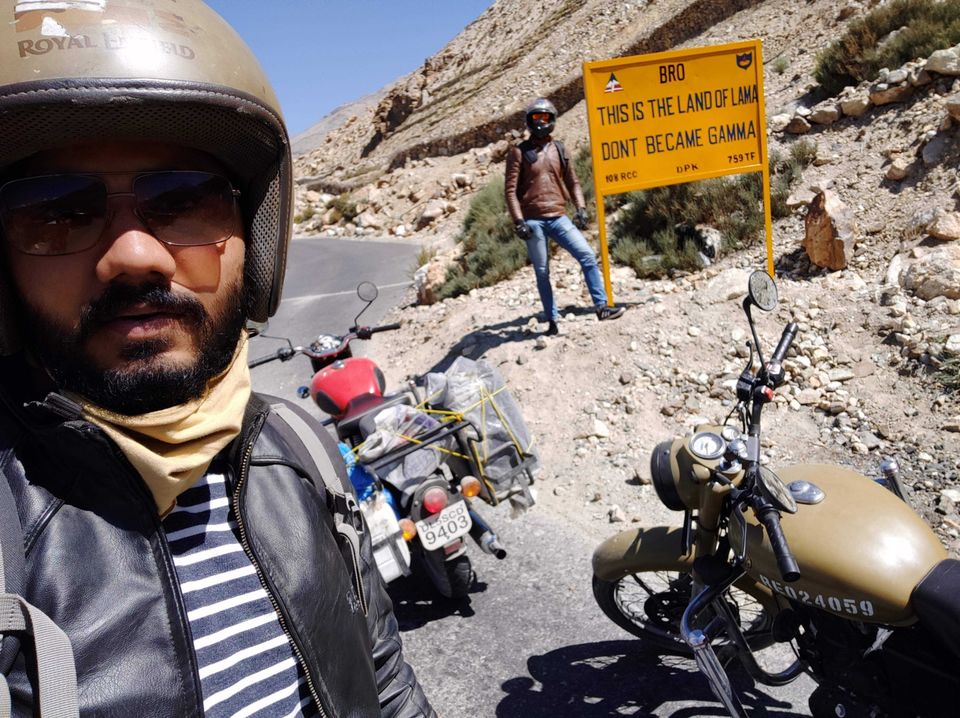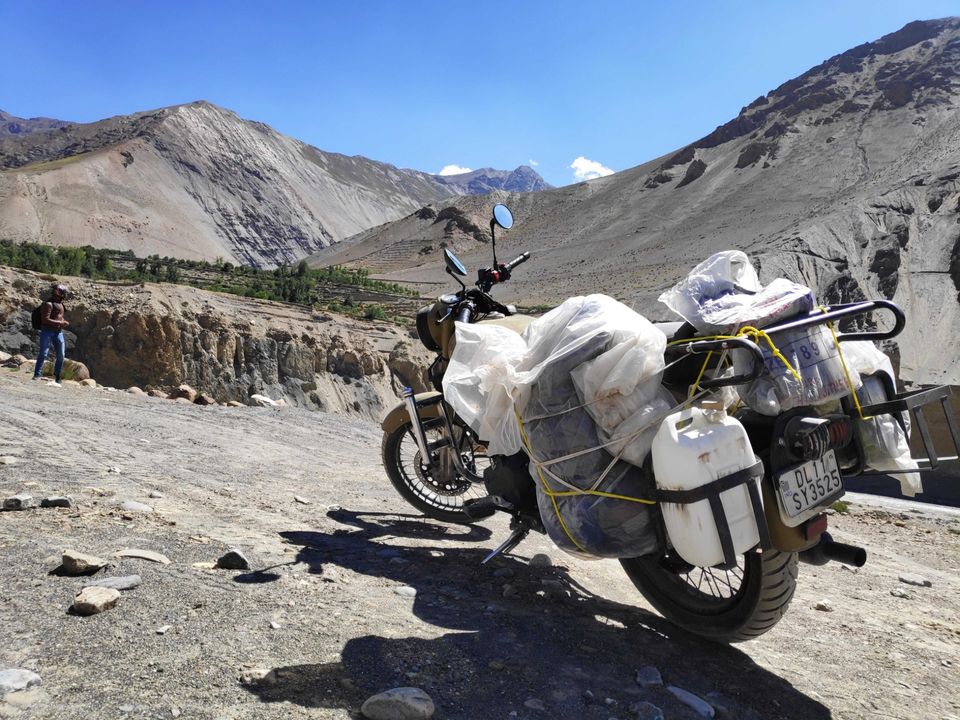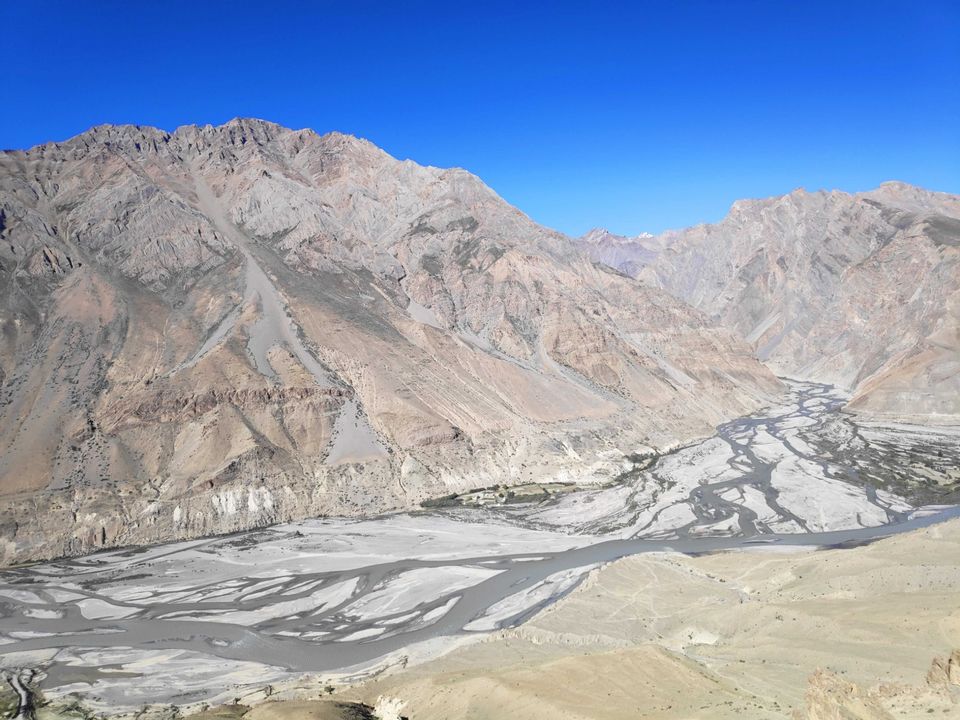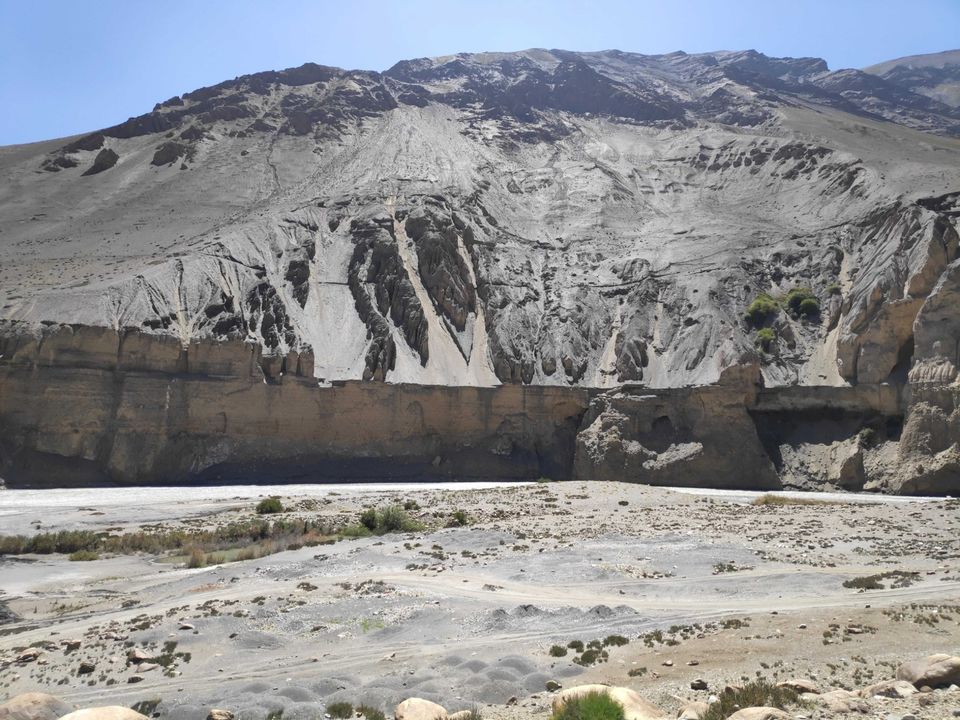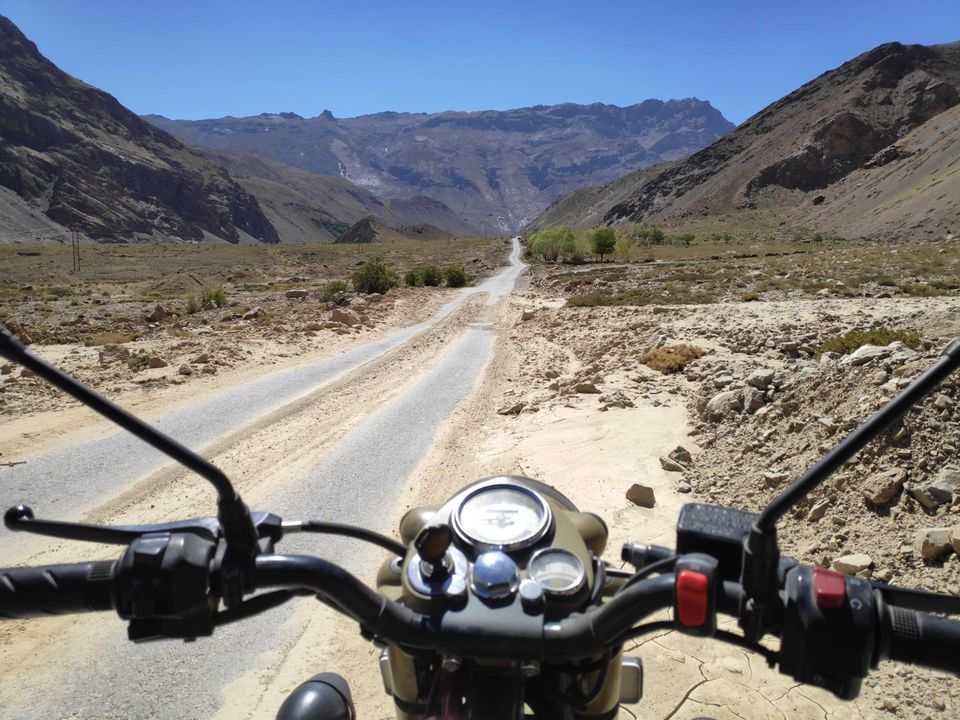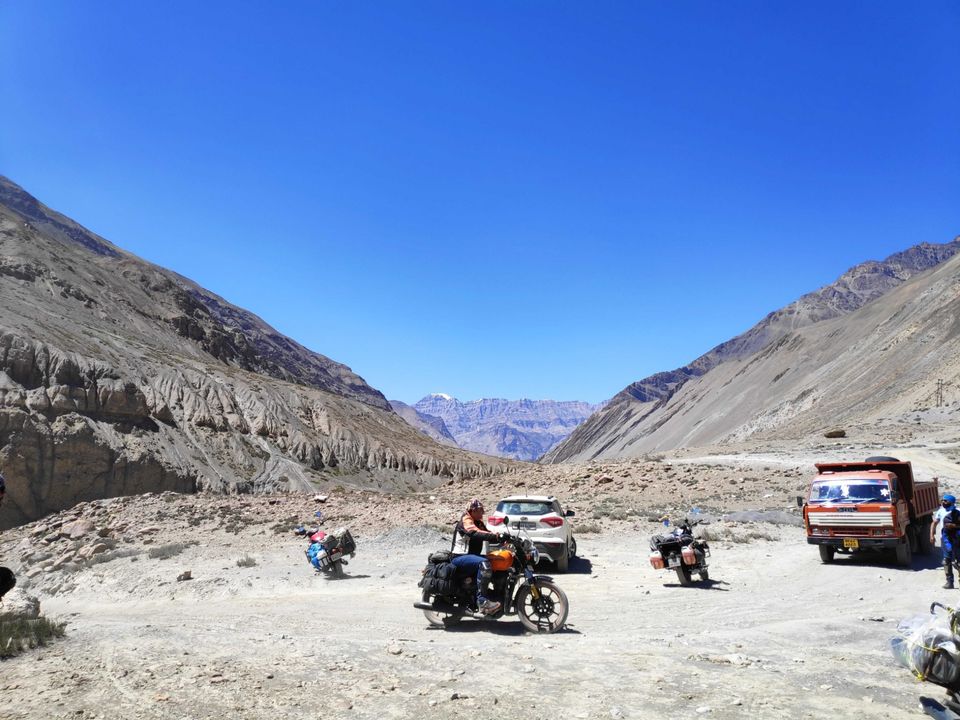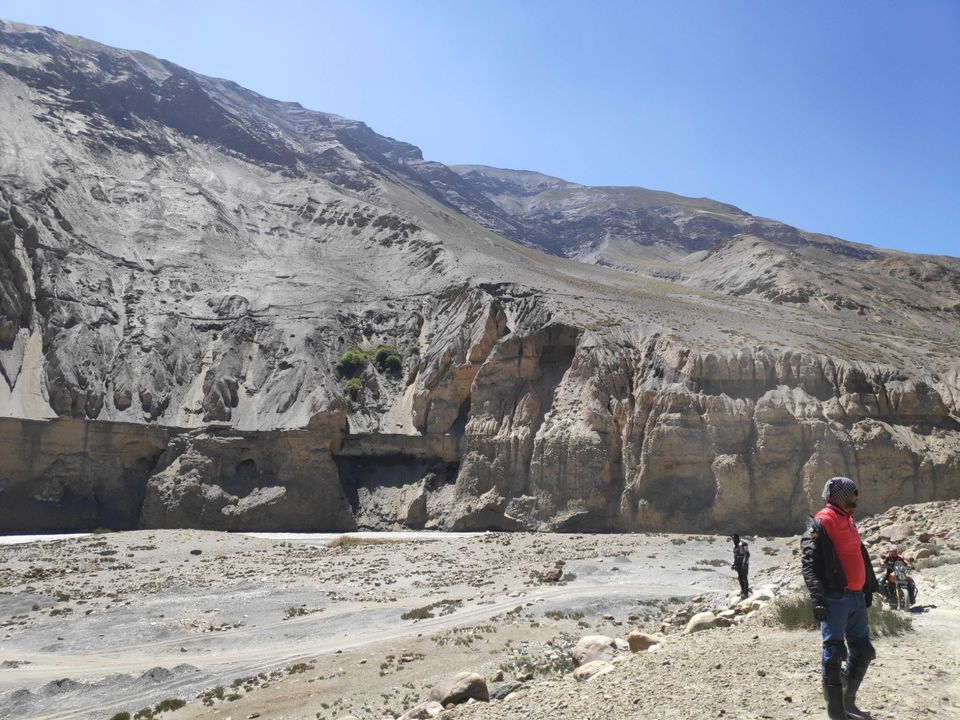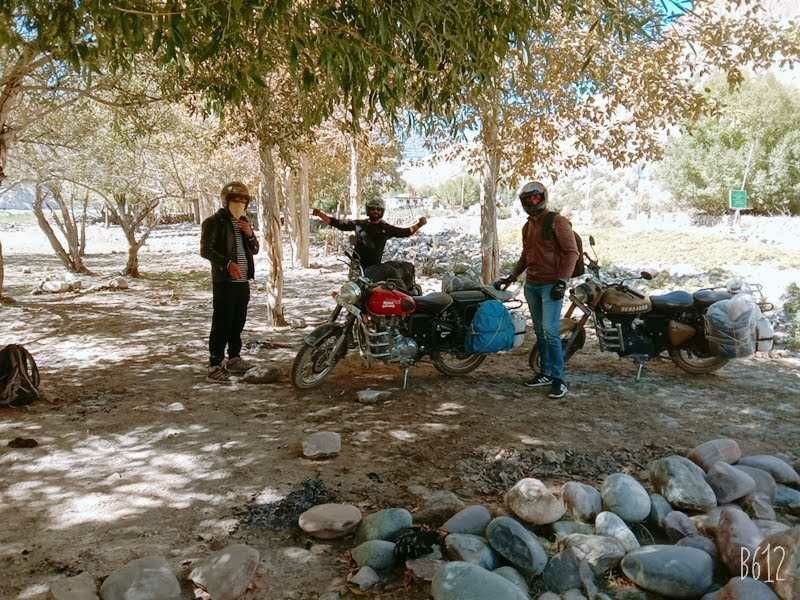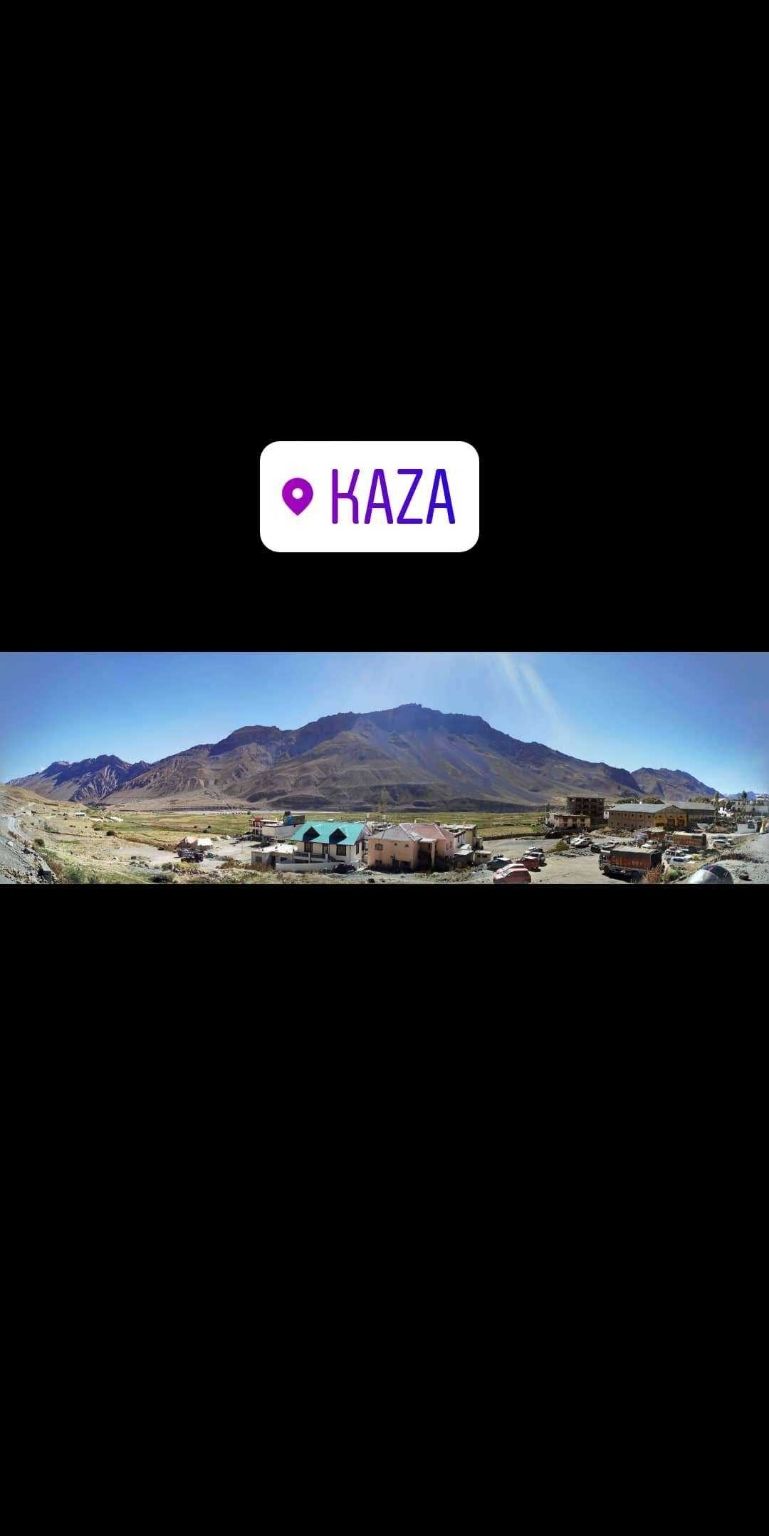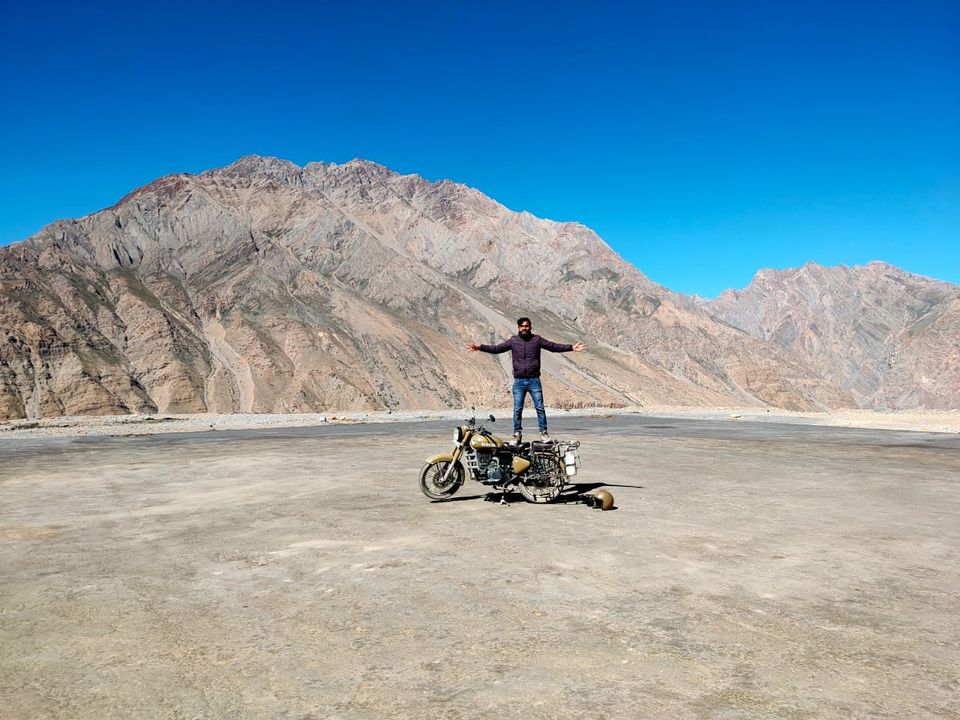 Day 5
We have decided to cover dhankar gompa, key monestary and langza village we have seen chicham from. Distance didn't visited near the bridge as time issue and also the roads conditions was not good as we covered kaza to chandratal via kunzum pass same day.
I am telling you from losar to chandratal , it is completely off road, you got maintain perfect balance if you are riding bike, 1 little mistake can cost you life.
Usually it takes 6-7 hours just to complete 100 km on that route. And wish that your bike or any vehicle does not get any fault like engine issue, flat tyre etc.
At kaza you will find the highest petrol pump in the world I wi share the pics, from there you can fill your bike's tank to its full and it will be enough for you to reach mandi kullu without any shortage of fuel. The one in which I am standing on the bike is at dhnakar gompa helipad.
And in the one I am standing wearing mask and helmet, behing me is the key monestary, we took a differemt route that is why did not get closer to the key monestary.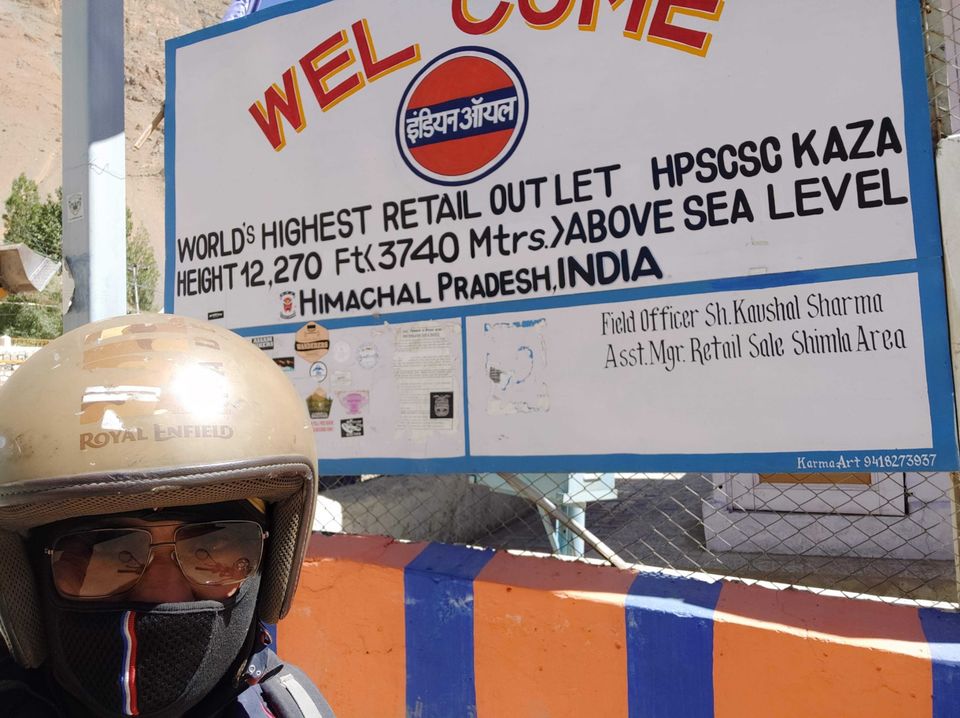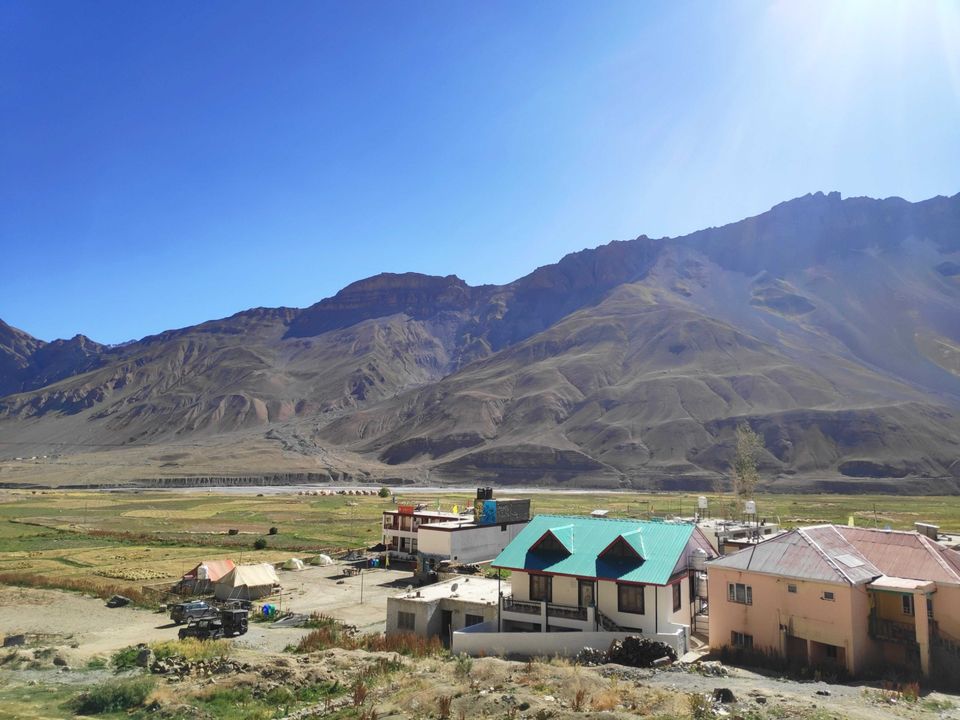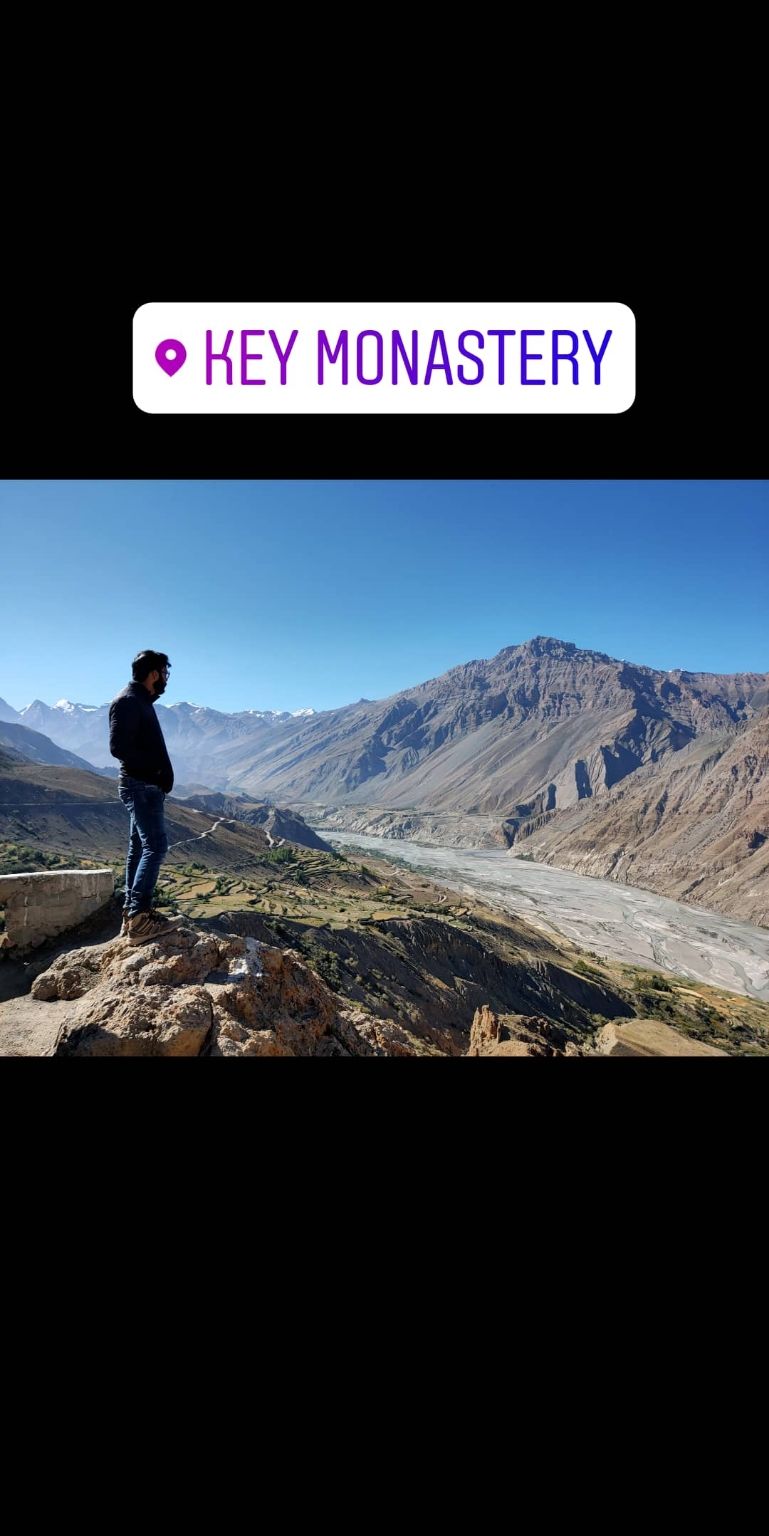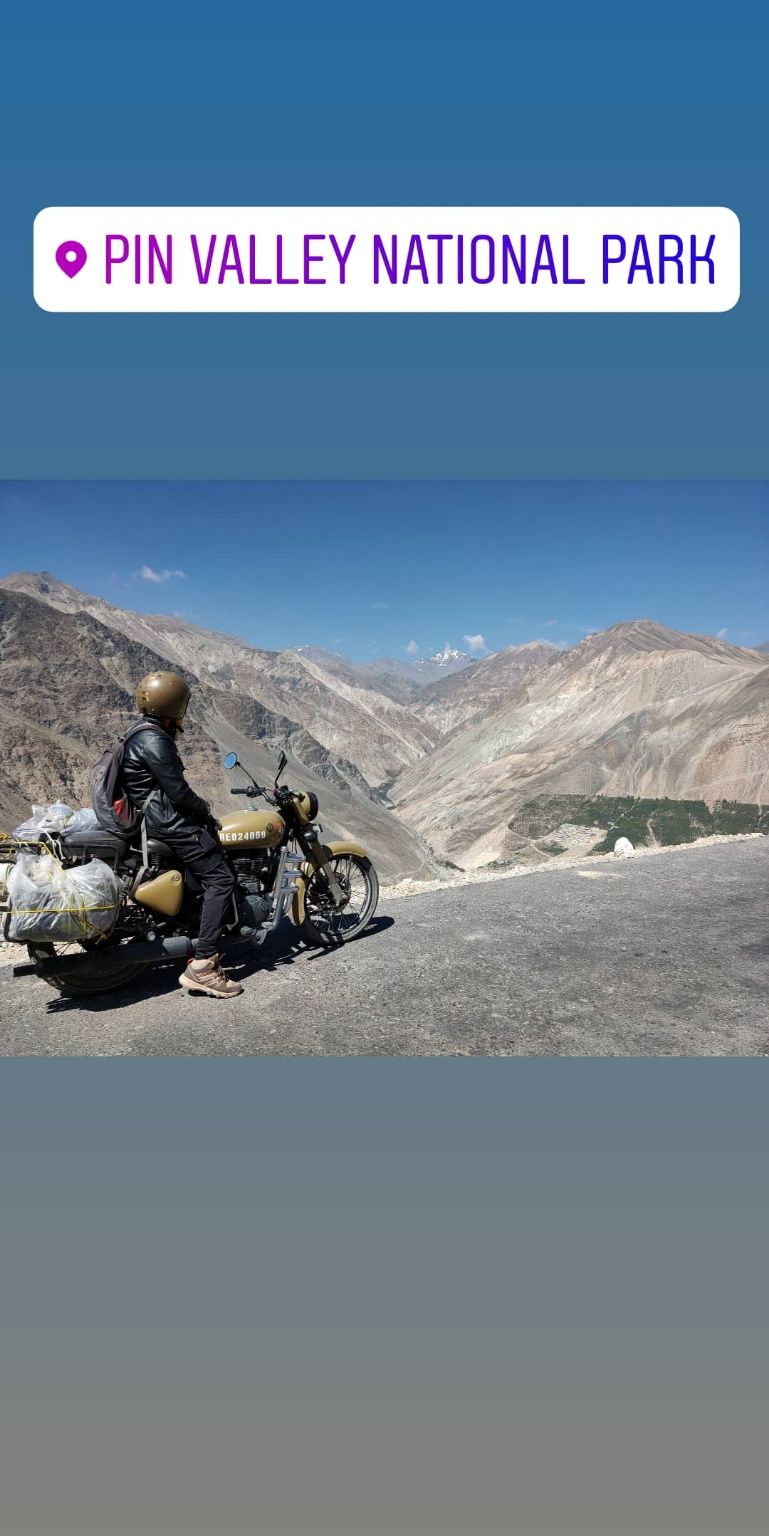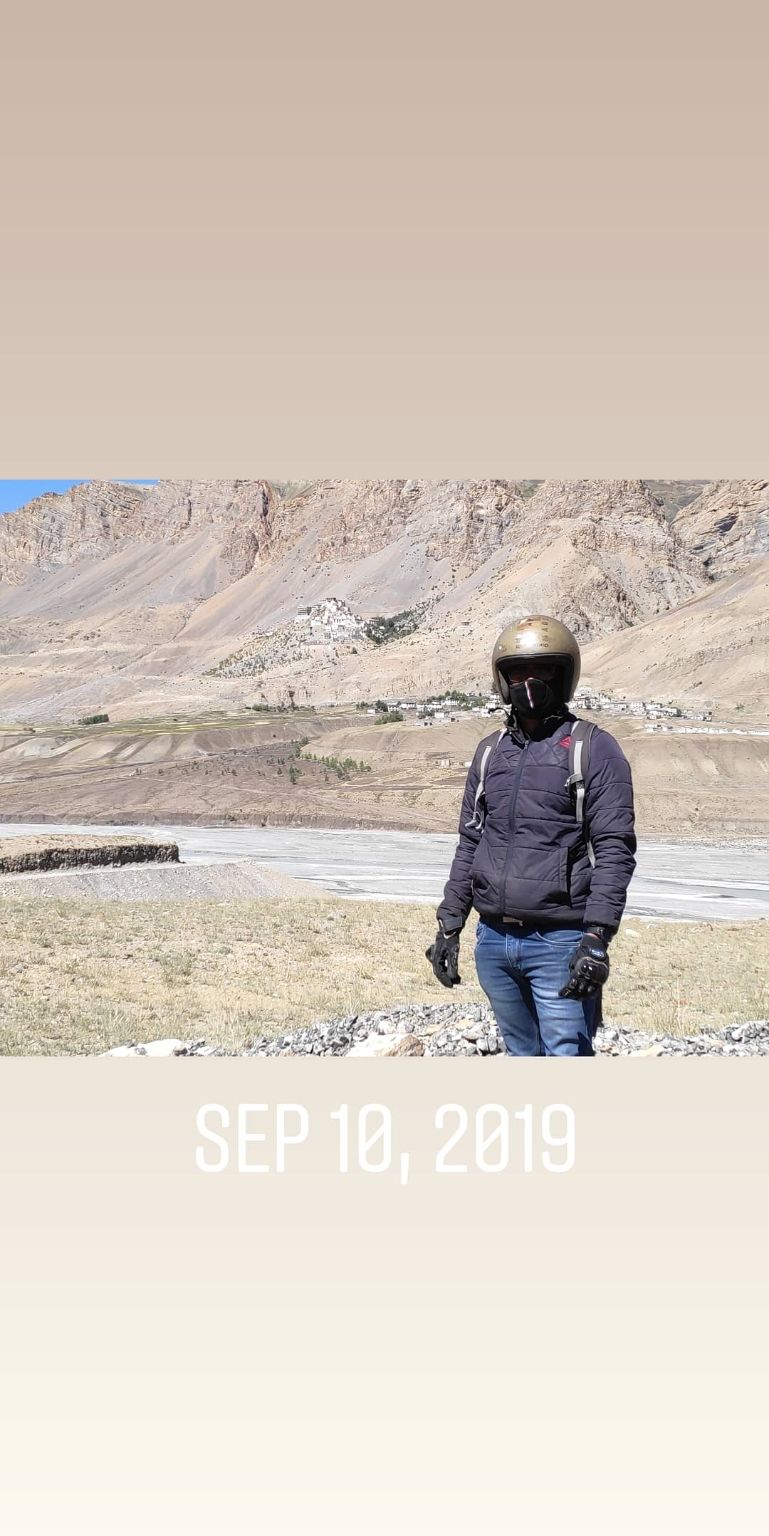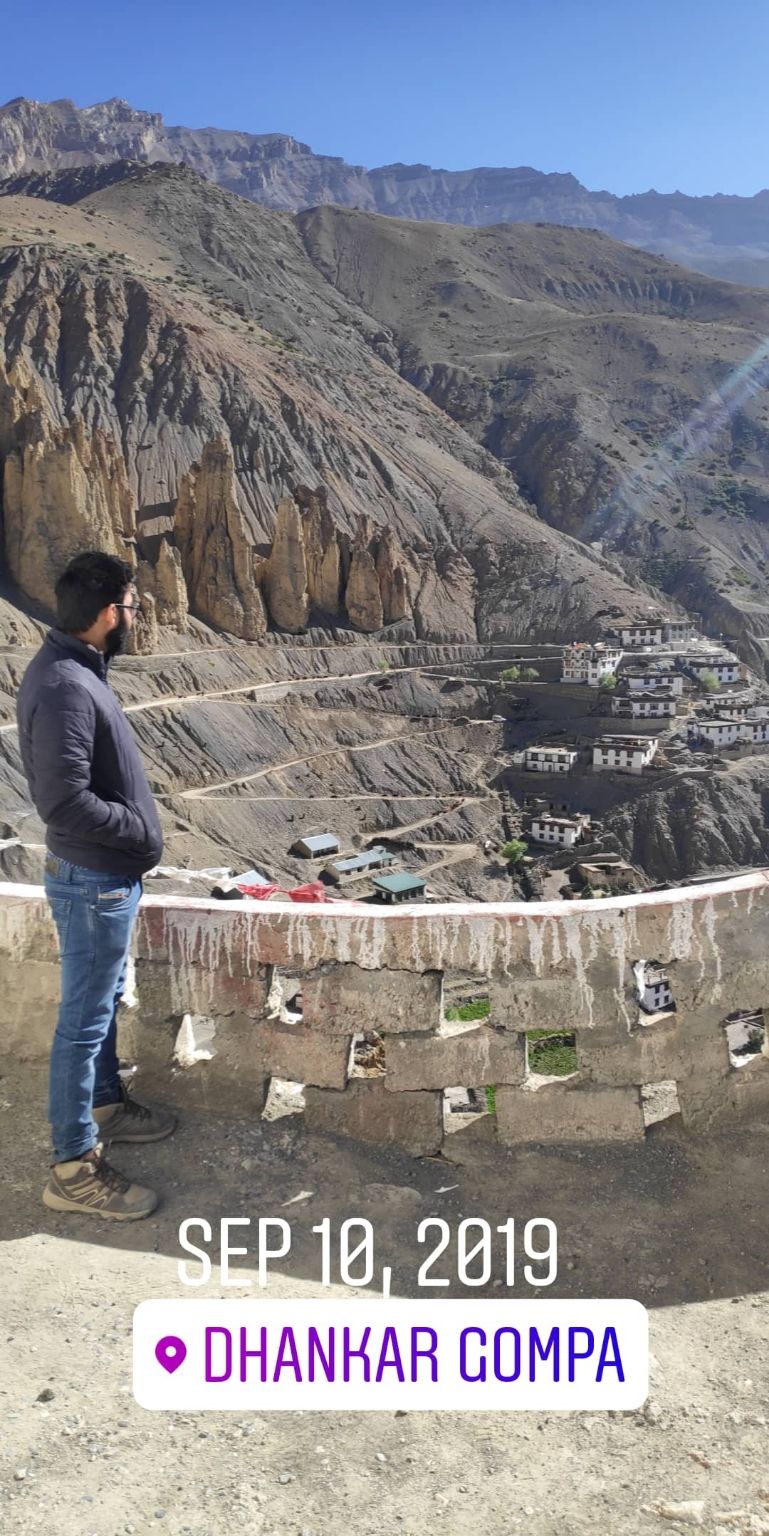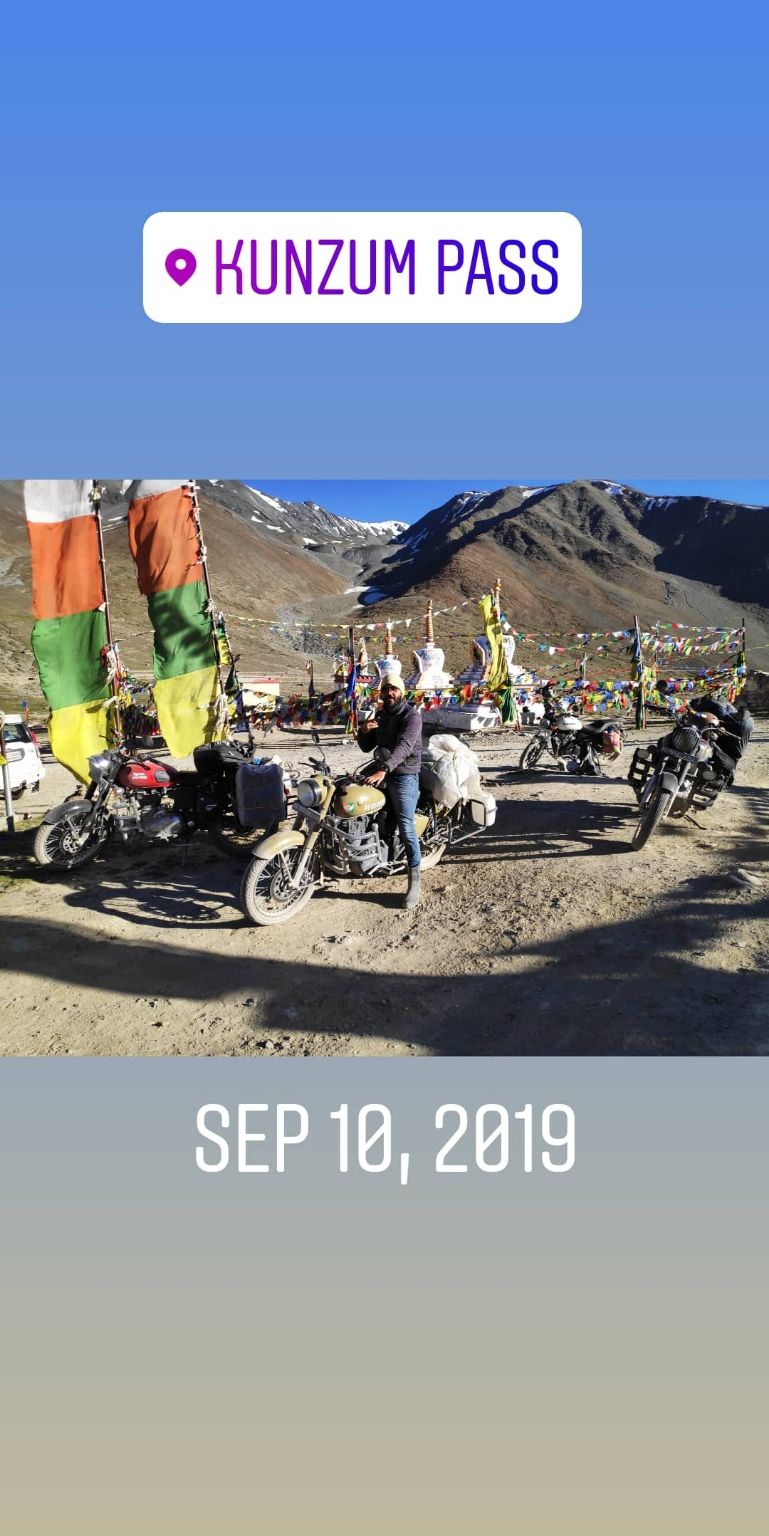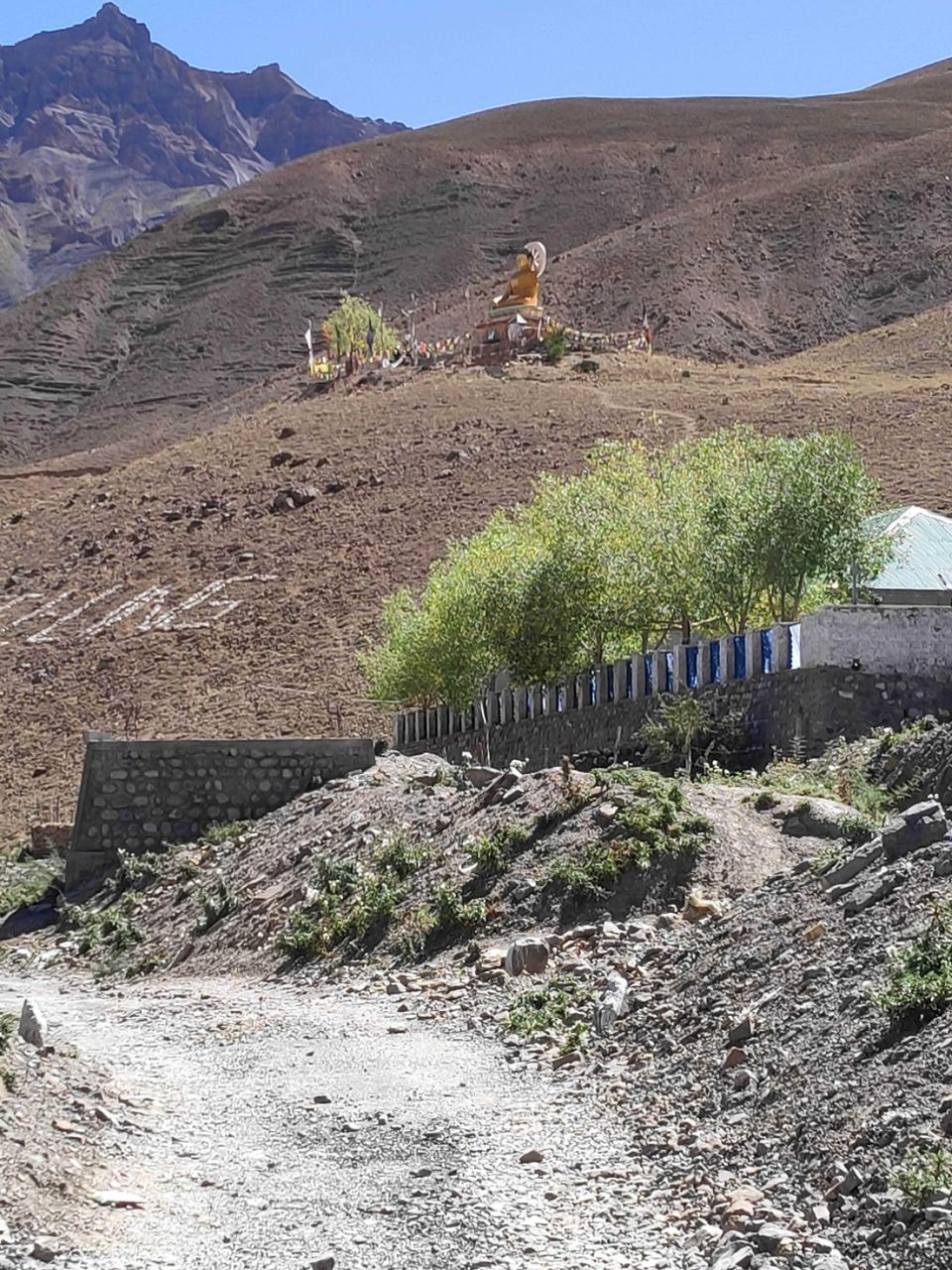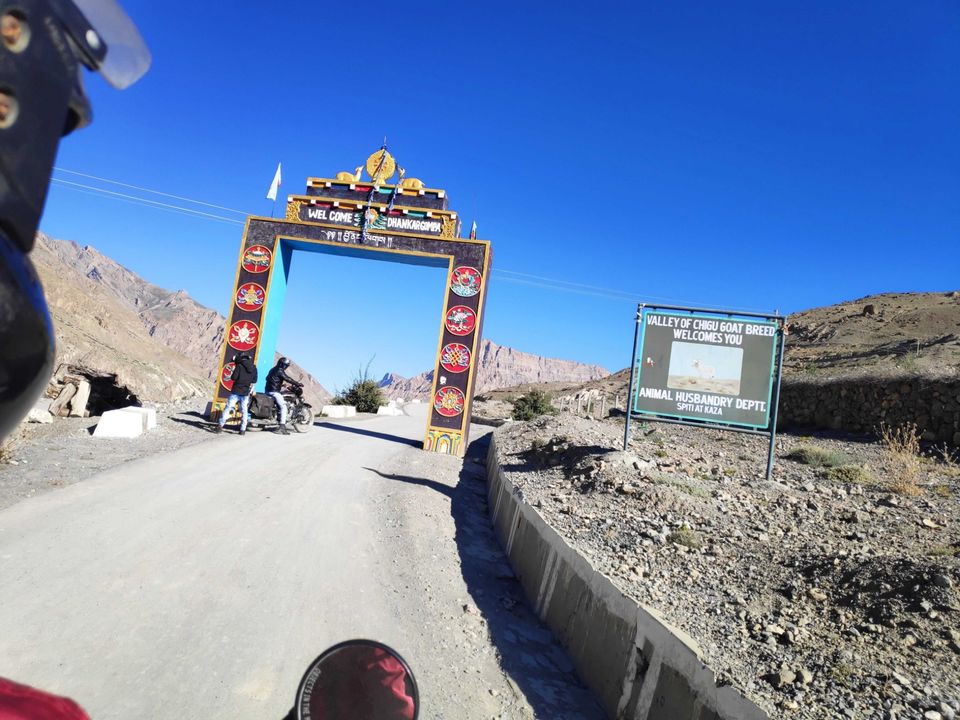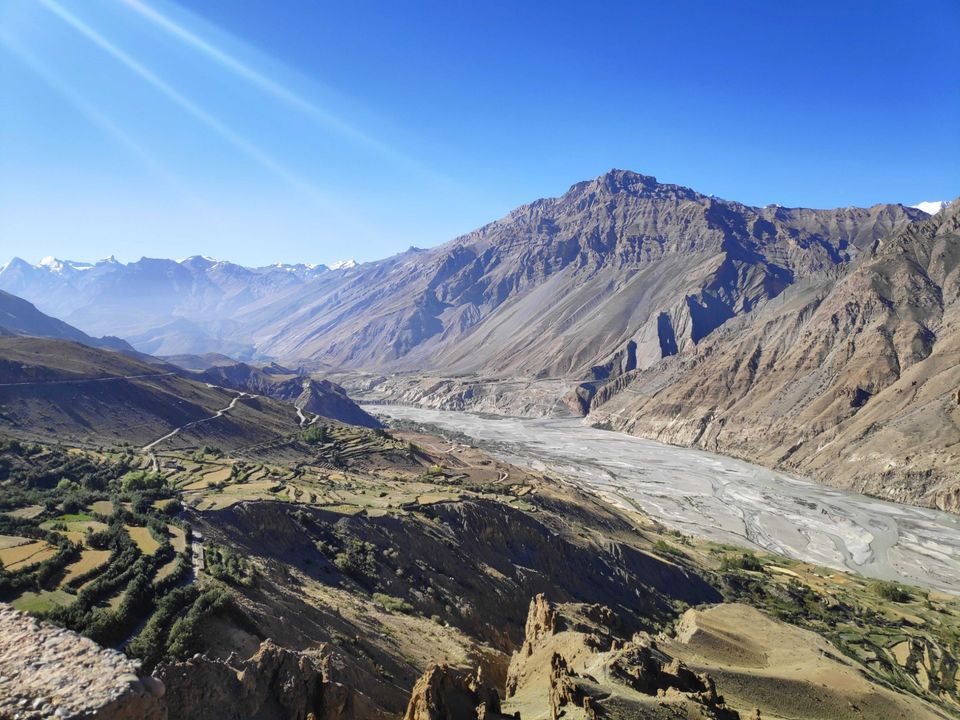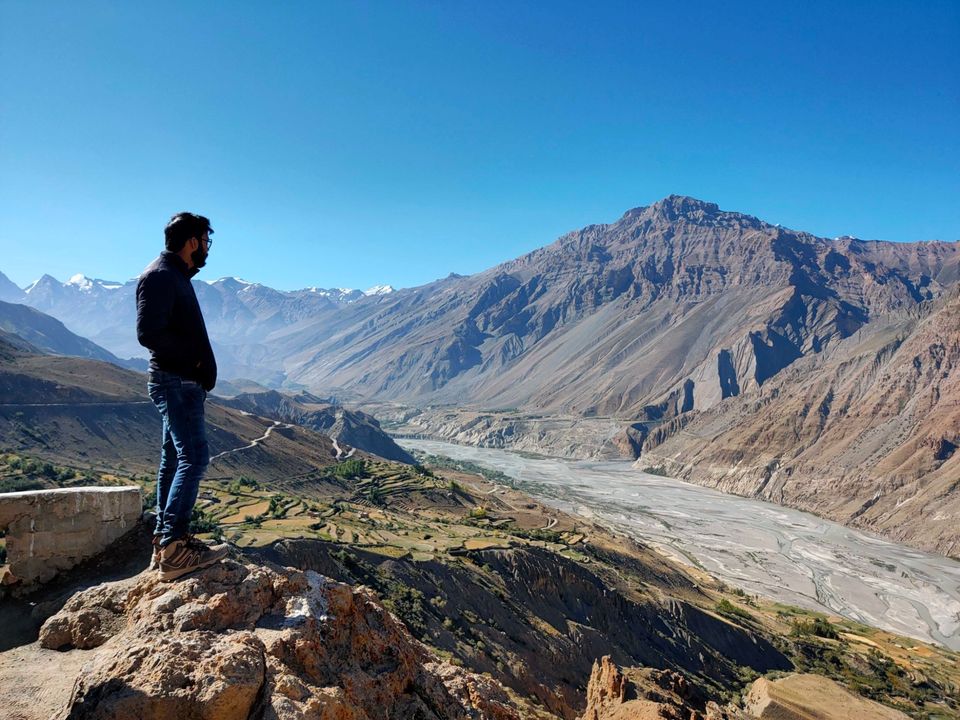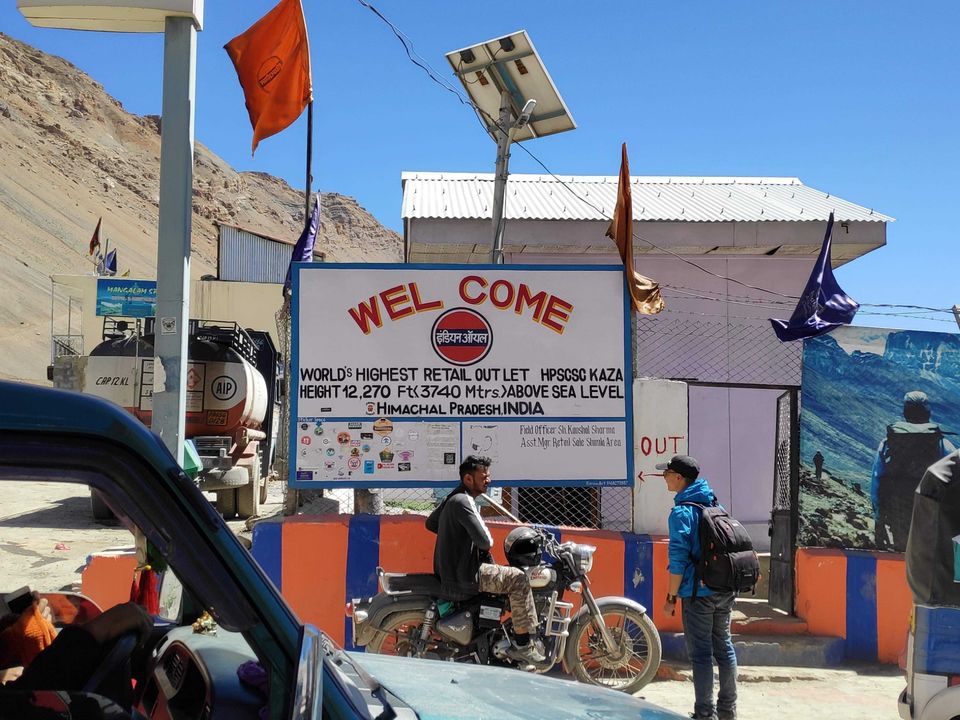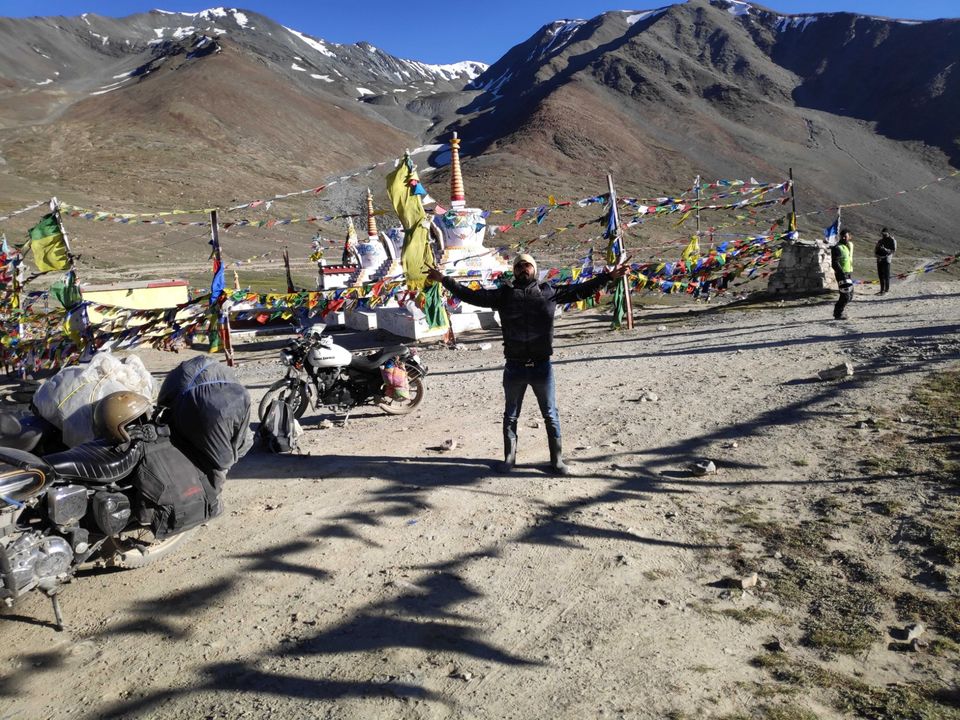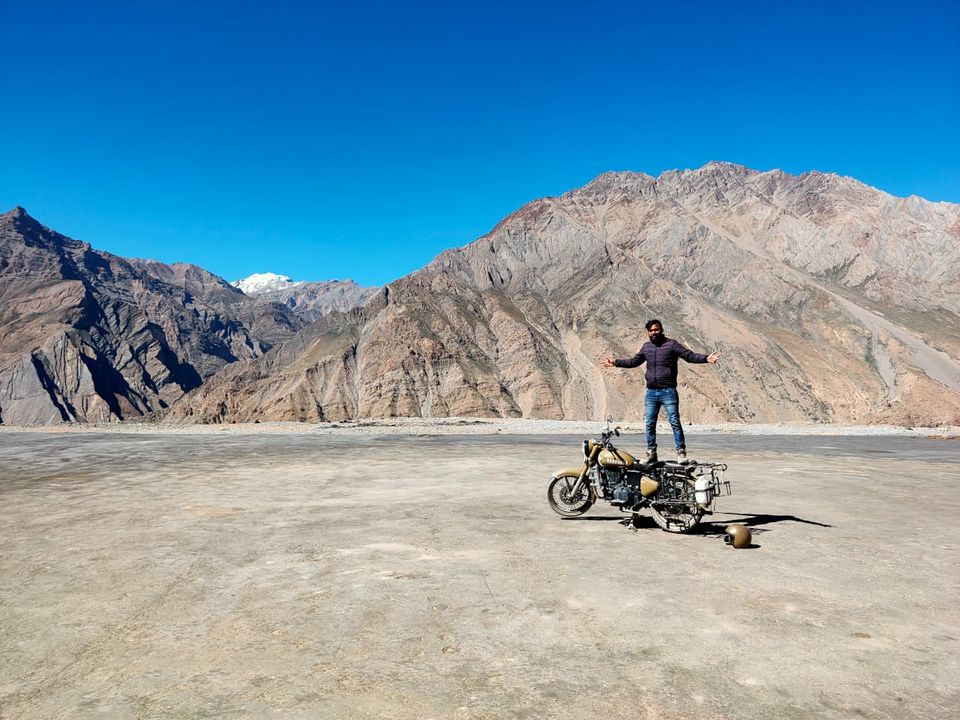 As we have reached chandratal camping site yesterday around 5:30, Chandratal lake is 3 km ahead of the camping site and no onw allowed to camp near the river. No vehicle is allowed to go to the lake side after 6:00 pm, so after reaching the camp site we got swiss camps fpr 1400 rs for 2 person with brkfast, dinner.
It was too cold there, we have seen milky way galaxy at 3:45 am as that time only light visible were of stars, they close all the lights at night after 930 pm or 10 pm.
We met experienced riders who were 50-60 years pf age, and I also met my friends there ( small world)
Then today early morning around 6-7 we headed towards chandratal and then having breakfast we rode towards manali.
We were lucky that our bike had no issue as one person whom we joined from NAKO had his bike's tyre flat, and from kaza to manali its like to mechanical shop , fortunately as there were group of riders ( experienced) who helped us to fix the tyre issue and we were ready to go towards our destination to manali via rohtang pass.
After BATAL the roads were like "oh god just take me home". River crossing were dangerous , so it is always better to depart in the morning . As in the evening time the water flow increases and it will become quite risky for anybody to go from that route where there are river crossing. There are about 8-10 river crossing on that route.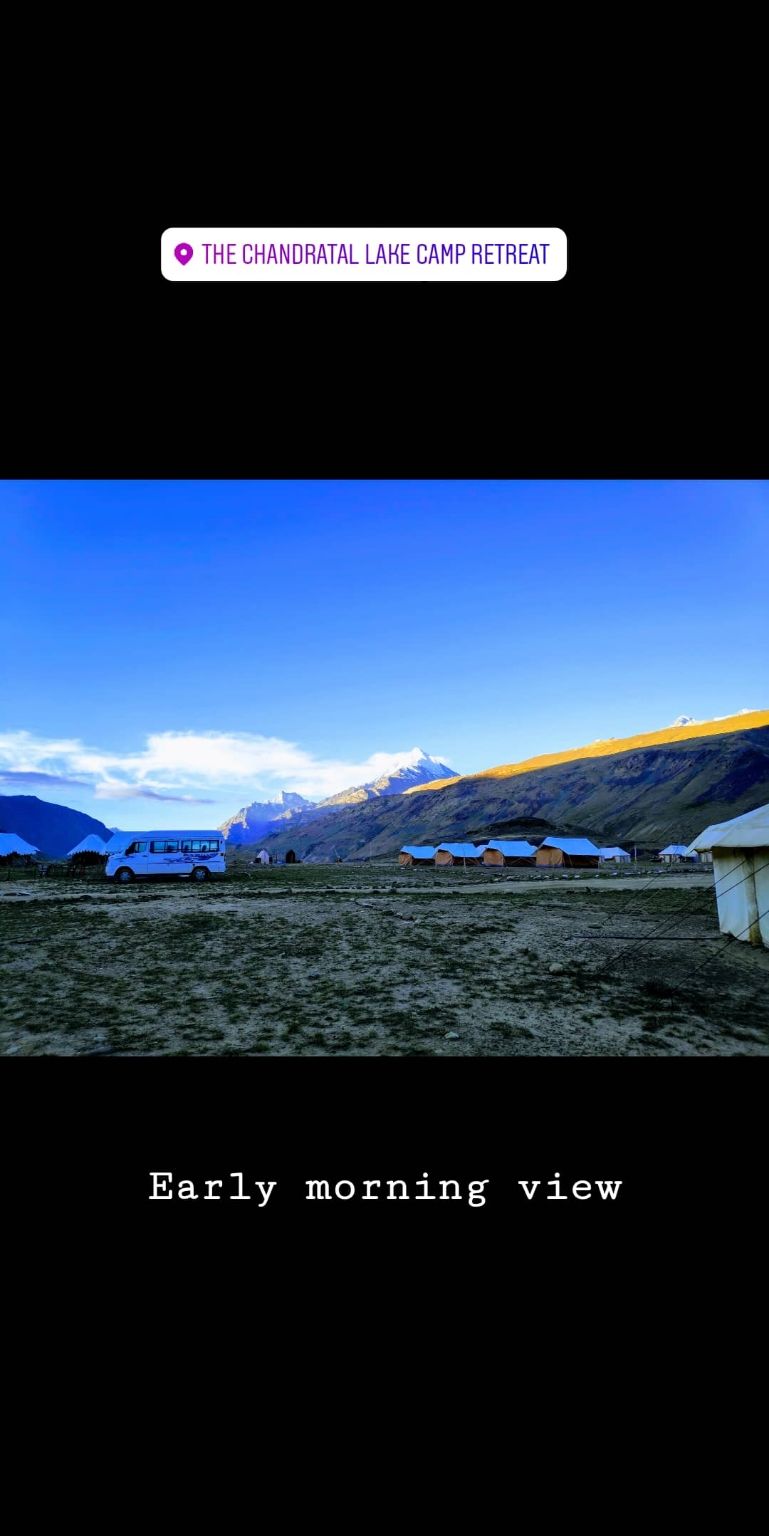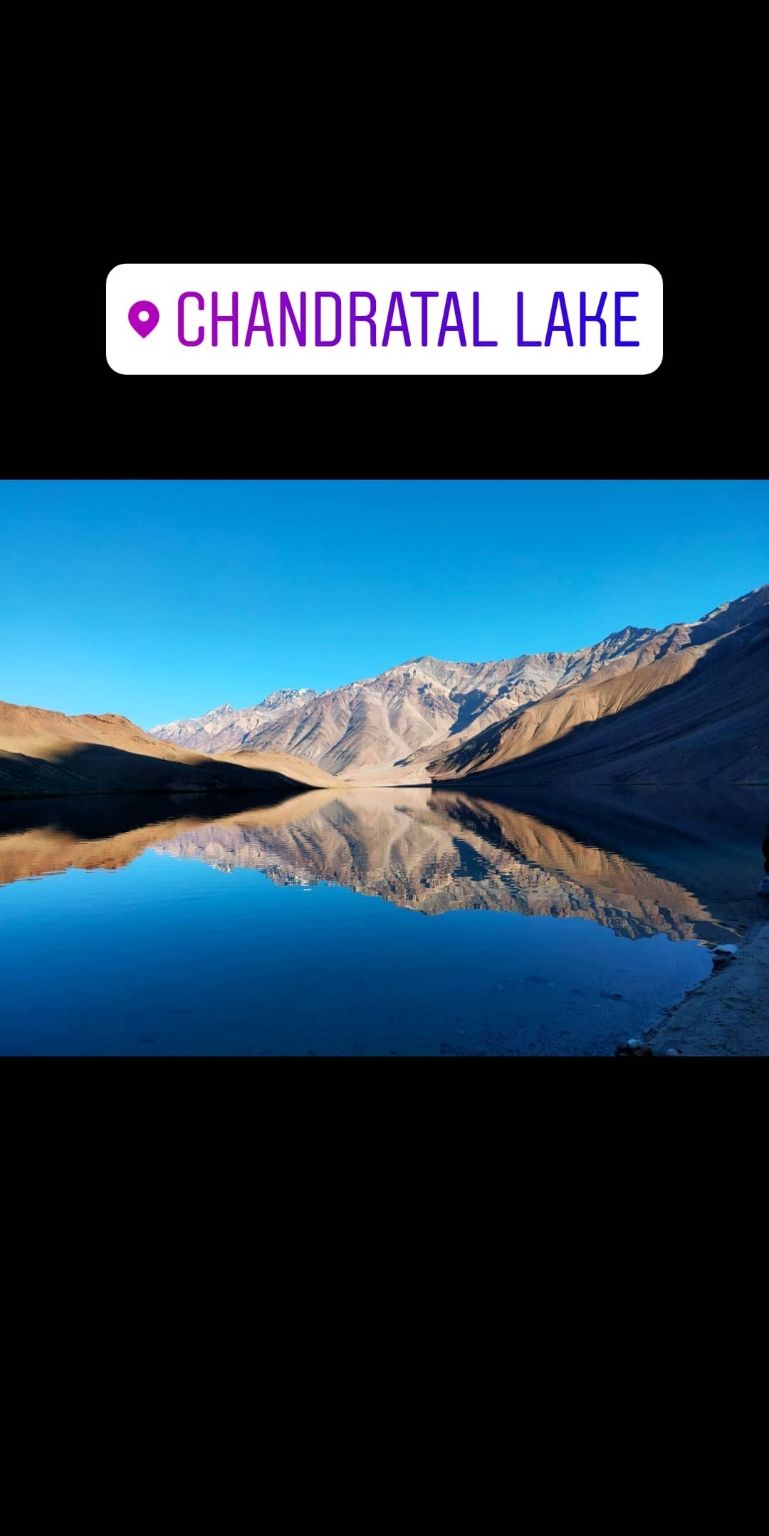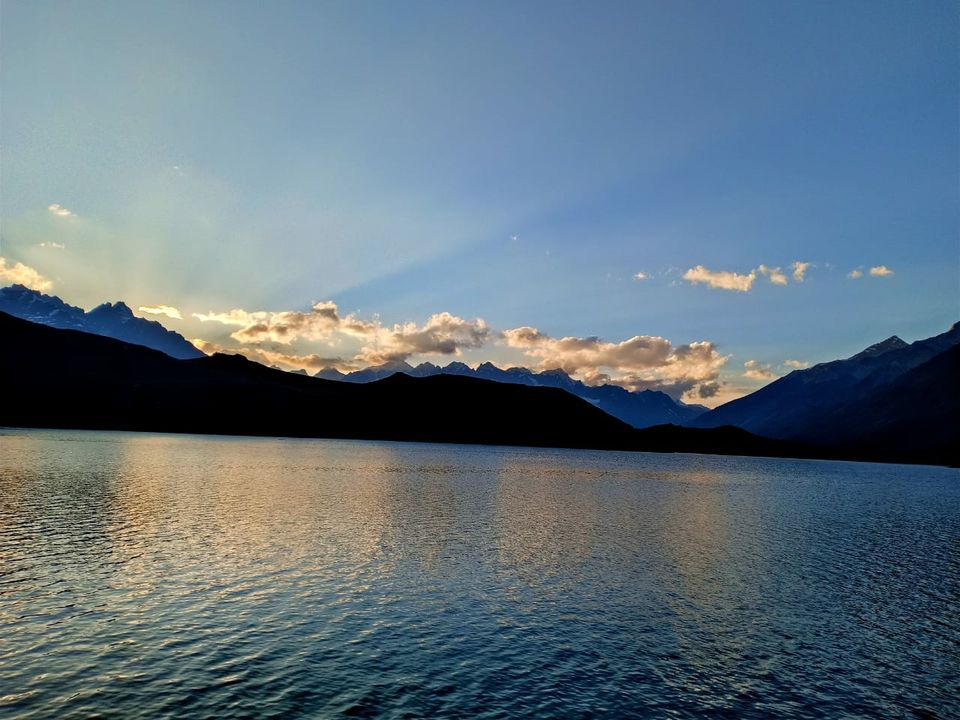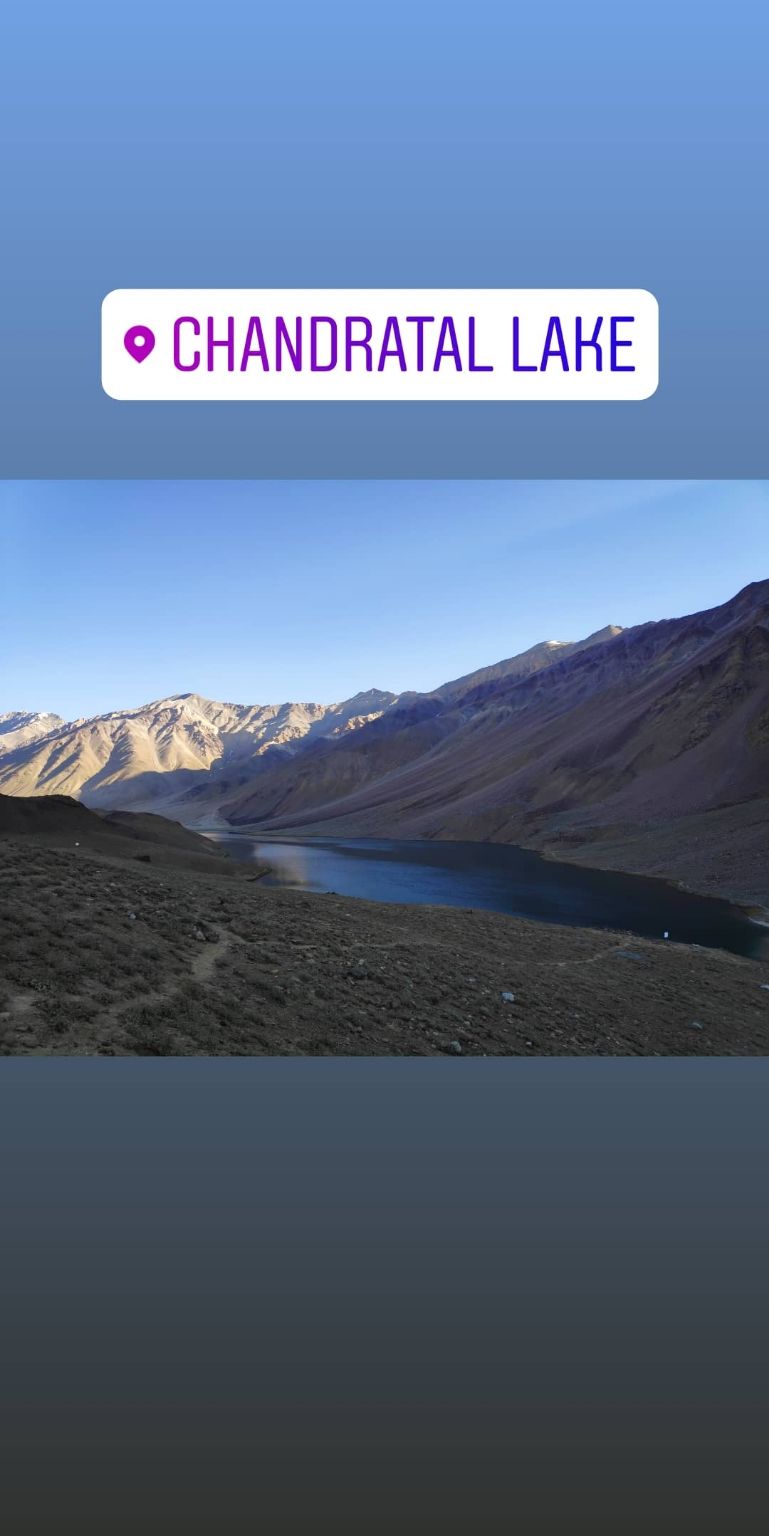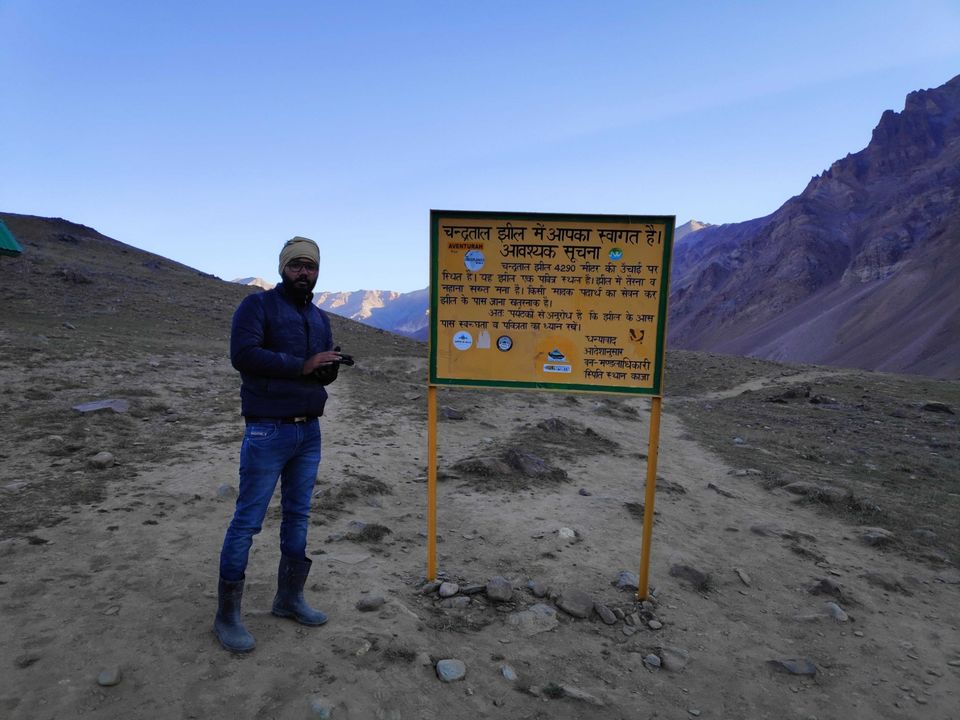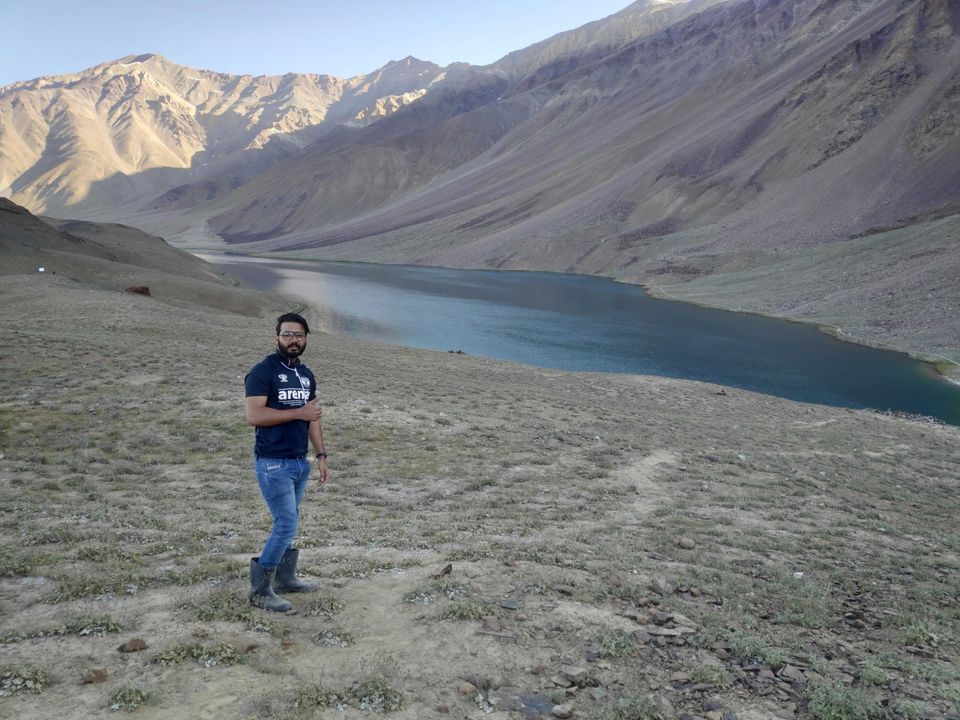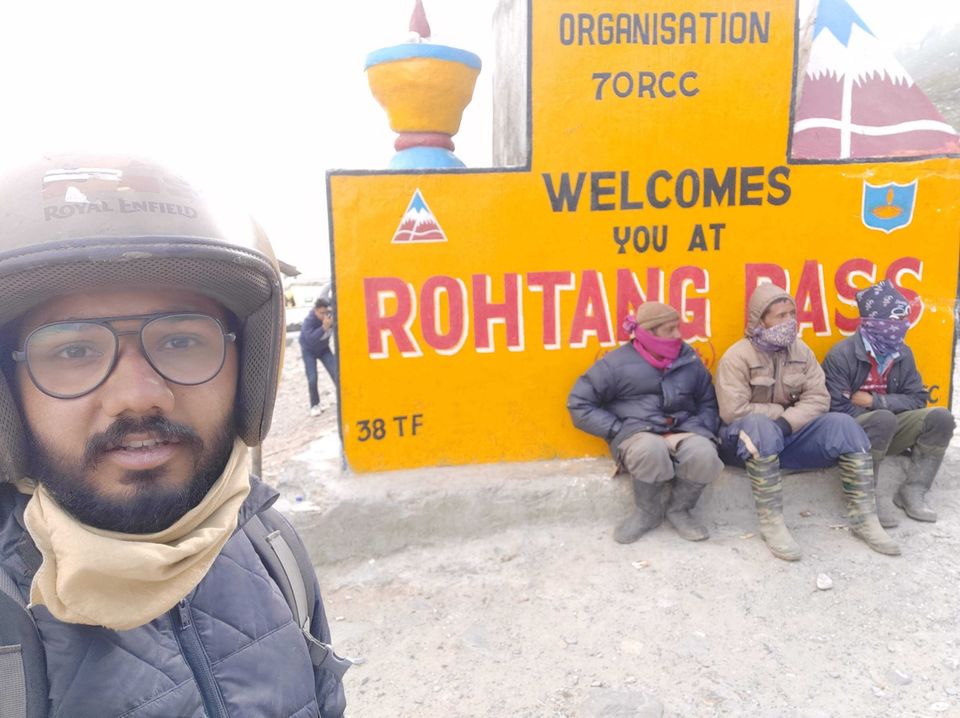 So today from manali we headed towards our home
Manali to delhi and ended our spiti bike expedition 2019 with lots of beautiful and adventurous moments.
The route we have taken and the circuit we have completed in 8 days, is shown below. It was approx 1900 km we rode on our bike.
If you need to know about from where you can rent bikes feel free to contact on tripoto.