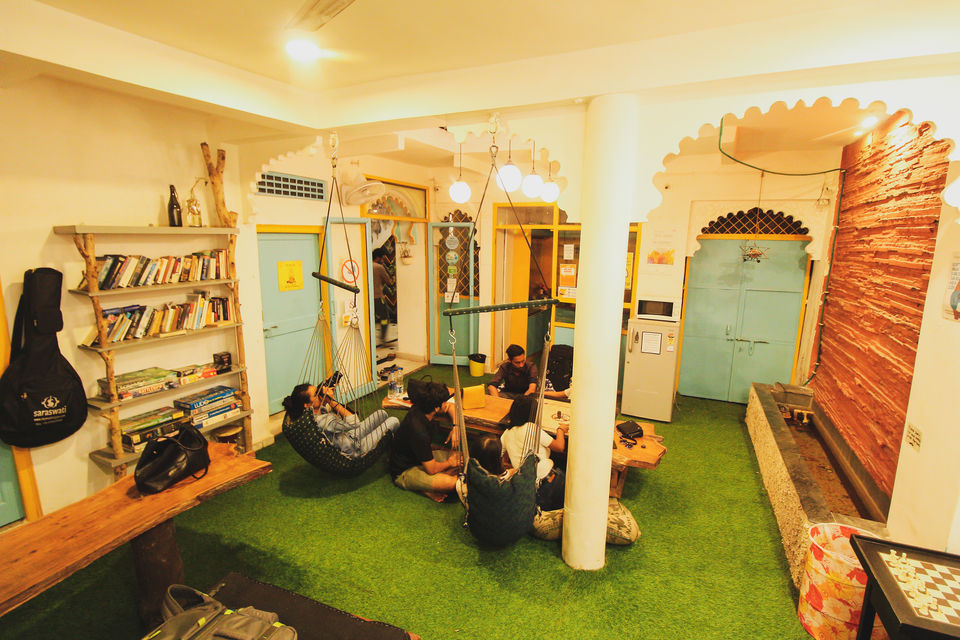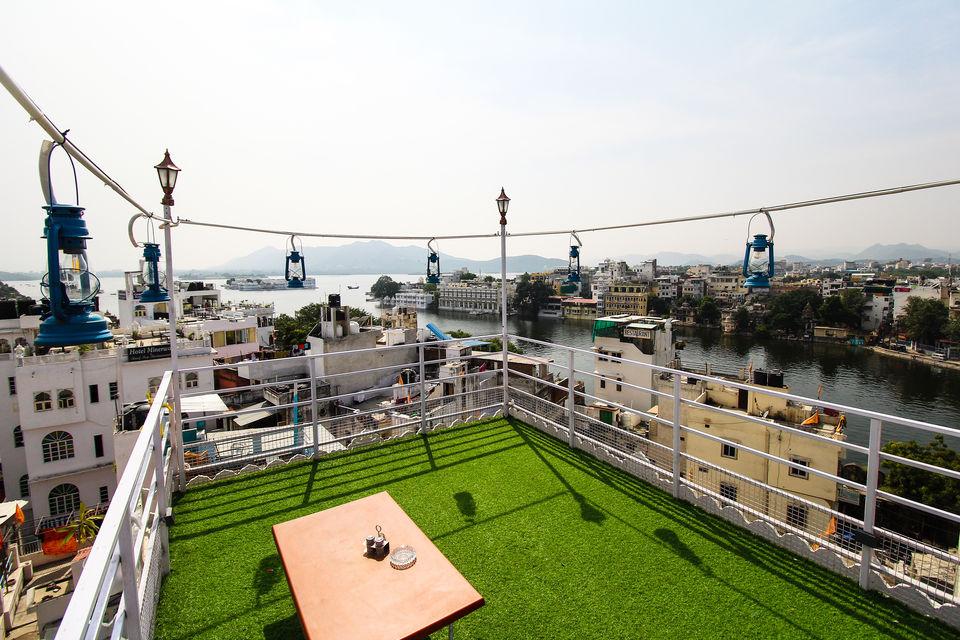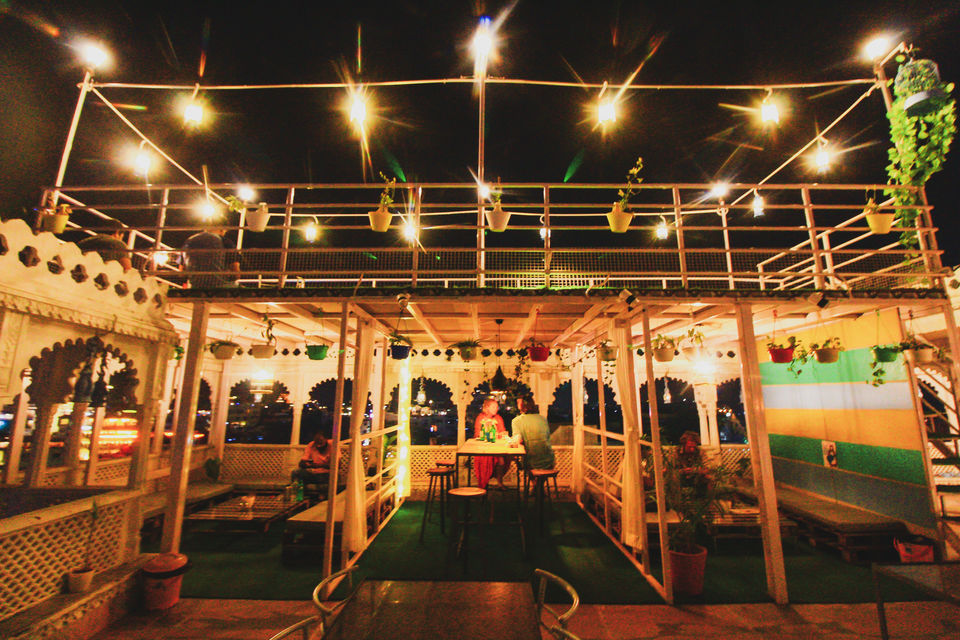 The rooftop is the highlight of the entire Moustache Udaipur. One of the most photogenic spots of the entire infrastructure, the rooftop gives you some of the most beautiful views of Pichola Lake. Don't forget to take the Udaipur City Walking Tour, which unfolds the lakeside lifestyle of the people of Udaipur, filled with vibrant market places, shops, and colorful crowds. Nearby attractions include Kumbhalgarh Day Trip, Udaipur, and also camping in Udaipur, which gives you mesmerising sunset and sunrise views.
The staff at Udaipur is very friendly. You can find the staff mingling around with guest at the rooftop every night. They serve liquor on the rooftop, where you can sit till late night and enjoy the lake views and the beauty of Lake Pichola in the night.
My stay at Udaipur started with a plan of 2 nights on the onset, but the vibe of the place, the nights on the rooftop did not allow me to leave. Ultimately I had to extend the plan for a week, but even after a week I was forced to leave due to my other commitments. I will come back again at the earliest.
The best times to visit Udaipur is from July to March. July start with a lot of rainfall and greenery all around. Its a lovely time if you wish to spend sometime around the outskirts of Udaipur and visit Badi Lake.
Moustache Udaipur also has a private room specially designed for dating couples. Make sure that you stay at Moustache Udaipur when you visit Udaipur.