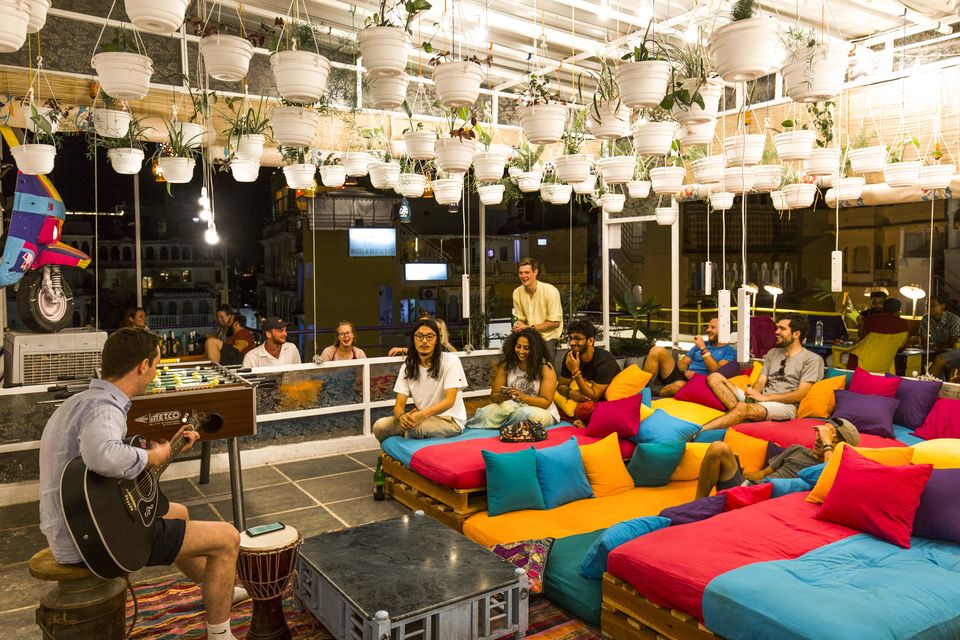 A couple of years ago, in the month of December, two of my friends and I took a road trip to Rajasthan and had a lot of fun visiting Jaisalmer, Bikaner, Jodhpur, Ajmer, and Jaipur. But we couldn't visit Udaipur due to time constraint. We knew we had missed something special. When I came back, almost all of my friends who had been to Udaipur said the same thing, "You don't know what you missed!". And this never allowed me to forget that I went to Rajasthan but didn't travel to Udaipur.
So I called my two friends again and proposed the plan to visit Udaipur, to which they agreed promptly. I remember we visited in the last week of November in 2018 and I instantly realised why everyone was so baffled when we told them we skipped Udaipur on our last trip to Rajasthan. Udaipur, to me, seemed like a place that stood out from most destinations in Rajasthan I had been to, be it the historical attractions, the placid lakes with hills in the background, or the vibrant culture. The other thing that made me absolutely love this city was the hostel we stayed in – goStops Hostel Udaipur.

Travelling on a shoestring budget this time, we didn't expect much, but goStops Hostel in Udaipur simply exceeded our expectations. And I was so impressed by this hostel, which also had Private Room ensuite, that I visited Udaipur again this year, with my family and stayed at the same hostel! Want to know what exactly happened? Well, here we go.
Exploring Udaipur like a backpacker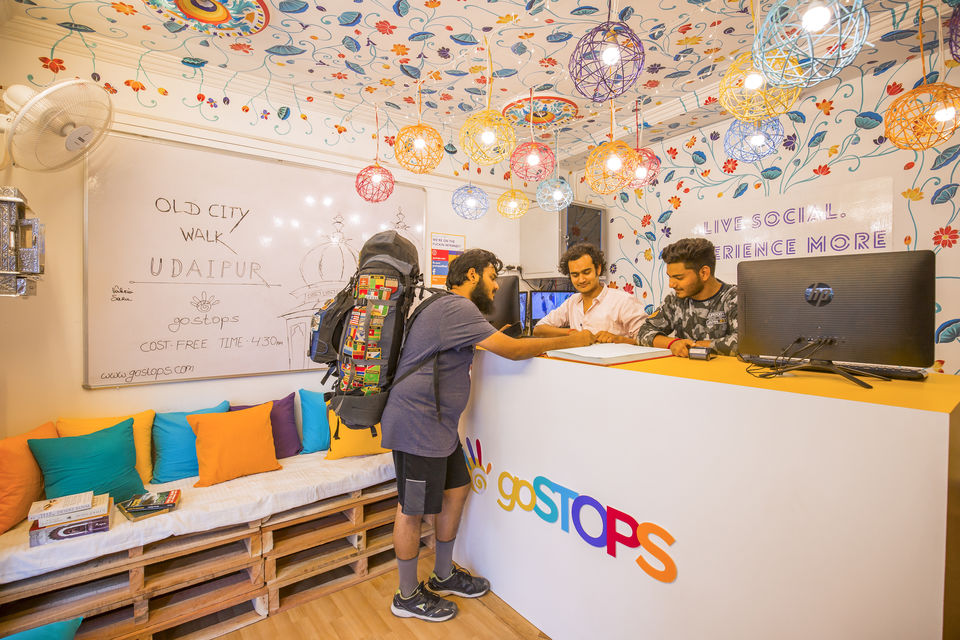 The three of us, from our previous Rajasthan trip, knew that intra-city travel and accommodation, if not chosen wisely, can easily blow our budget and we definitely didn't want that. And this being an almost impromptu plan, we hardly got any time to research about decent budget-friendly accommodation from where we could easily visit most attractions without spending a lot.
But fortunately, one of us came across the goStops Hostel on the internet. We checked the link that said the hostel was located on the bank of Lake Pichola and also at a walking distance from many of the popular attractions like City Palace, Bagore ki Haveli, Jagdish Temple, and Fatehsagar Lake. And guess what, we found it well within our respective budgets! So, my friends didn't waste a second and booked three beds in an 8 Bed Mixed Dorm (Shared), even though I was a little sceptical about how it would look like in reality.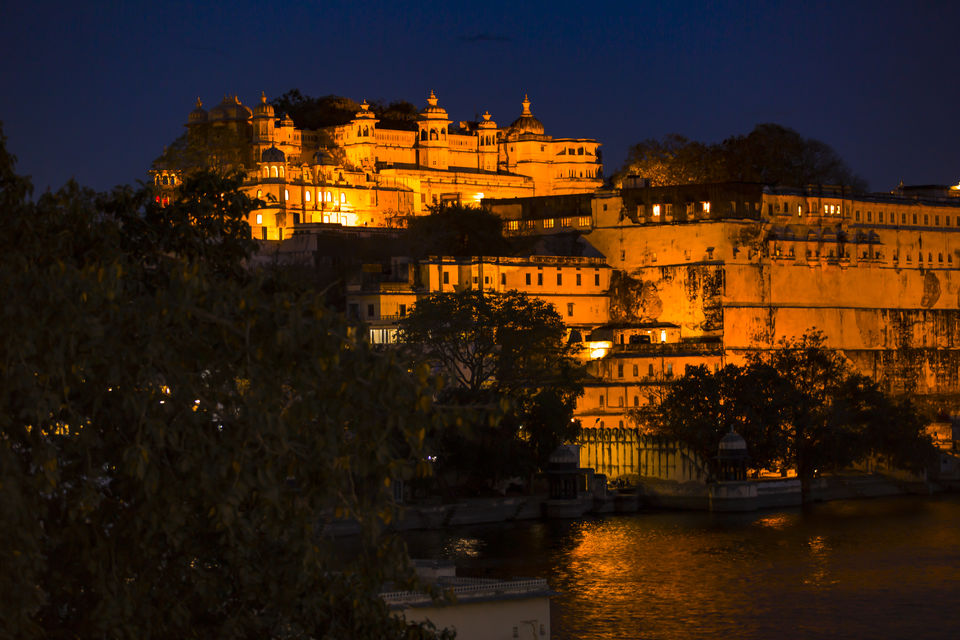 And the moment we reached the hostel, all my apprehensions vanished and I remembering murmuring "Wow!" at the sight of it. It was a wonderful property with stunning views of Lake Pichola on one side and the imposing yet beautiful City Palace on the other. Smiling staff at the reception made sure our check-in was absolutely smooth. Our dormitories were air-conditioned and a few foreigners were already chatting inside. I definitely didn't expect our last-minute choice of accommodation to be so good!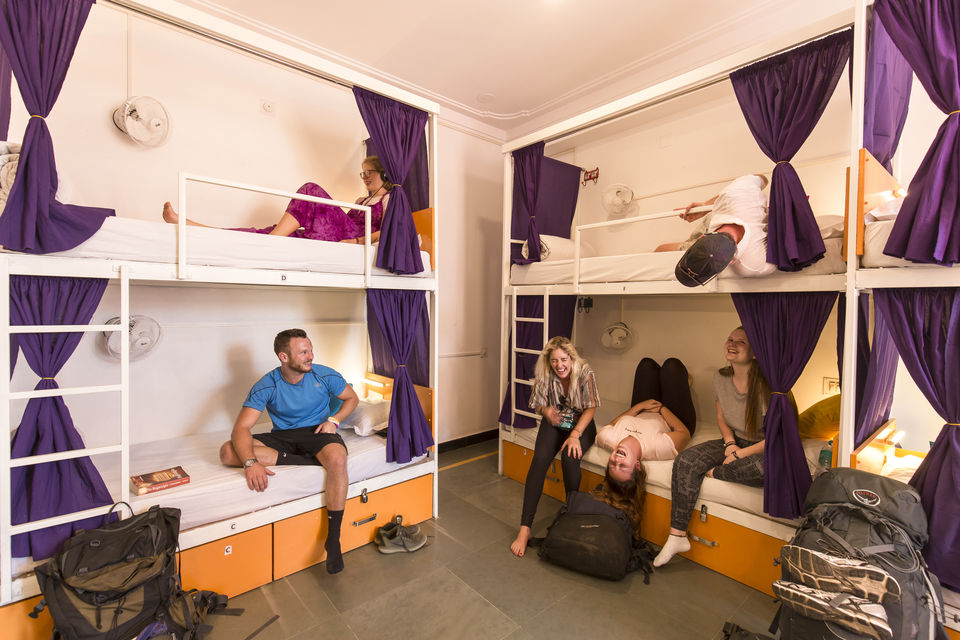 The common room was filled with a cacophony of travellers from around the world with a contagious positive vibe who took no time to mingle with us. It was really wonderful to talk to people from various countries and listen to their exciting travel tales. Guess what, the hostel even had free WiFi and computers so that those who like to work while travelling can get their job done. Its laundry service, indoor games, and an exchange library were some really cool in-house features that I hadn't seen in most hostels I had been to.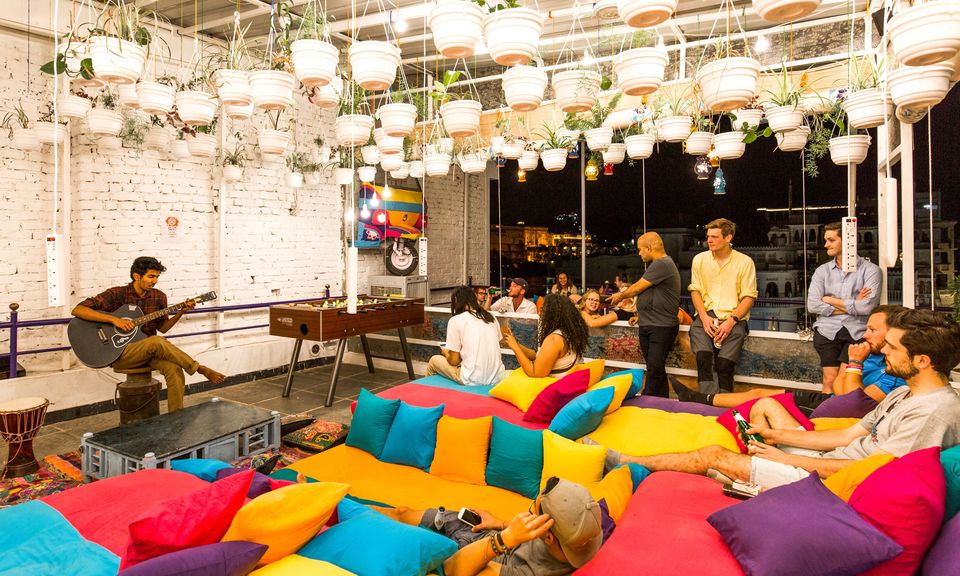 Thanks to the location of goStops Hostel, we could easily walk to most of the city's attractions alongside the foreigners who were sharing the hostel with us. It not only helped us save a lot but also gave us the opportunity to talk to people from different cultures. Besides exploring the attractions of Udaipur, we enjoyed lake tours, cooking classes, and painting sessions organised by the hostel. All in all, it was so much fun that three days seemed like three hours! We enjoyed to our hearts' content and those late night rooftop chats with fellow hostelers is a memory that I still cherish.
... And then with my family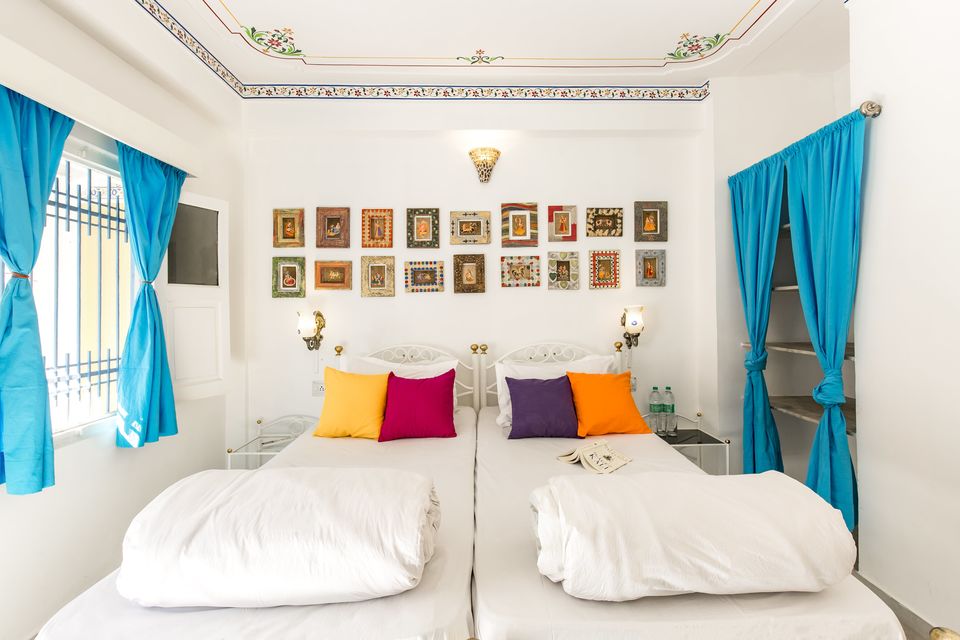 It had been six months since my trip to Udaipur and I still couldn't stop thinking about the charm of that place. Remembering the time I had at goStops Hostel with my friends and the travellers from different parts of the world was delightful and I really wanted to share that happiness with my family. Yes, I was already planning to visit Udaipur again and a stay at goStops Hostel! Wondering how one can stay with family at a hostel? Well, with equally fantastic private rooms with security lockers and other specially customised features for travelling families and couples, goStops Hostel Udaipur becomes an obvious choice.

Convincing my family to travel to Udaipur was made easier when I showed them the pictures of my previous trip. And I must say, my mother was really impressed by the interiors of goStops Hostel, even though she had never stayed at one before. So I booked two Private Rooms at the hostel for three nights and off we went.
I experienced it all with my family and they absolutely loved it, especially the boat rides on Lake Pichola and the walking tours in Udaipur as they got a chance to gel with the foreigners some of whom had been staying at this hostel for weeks.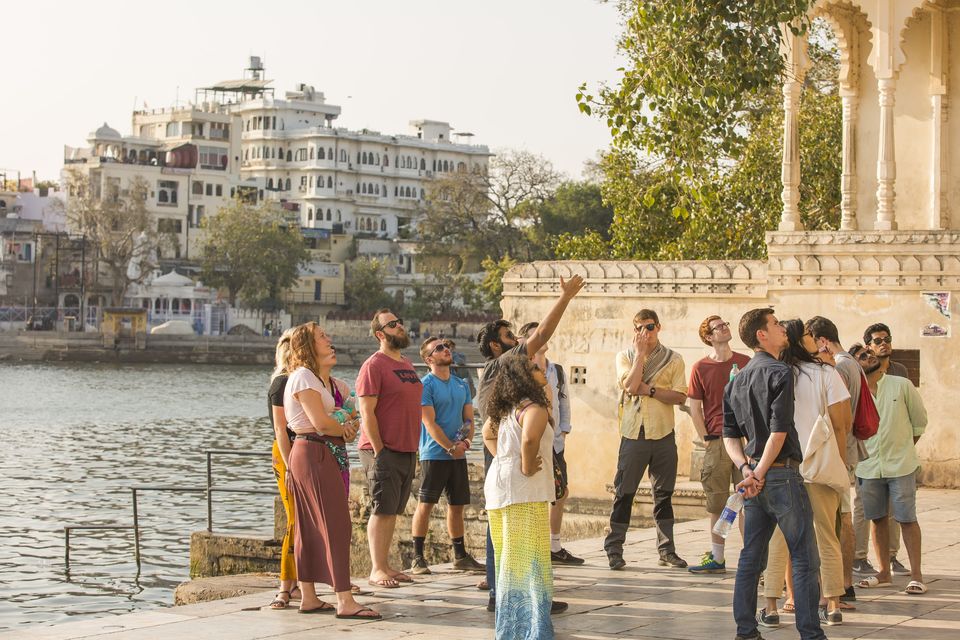 I never thought my family would like the idea of staying at the hostel so much! And who knows, they might not have, if not for goStops Hostel Udaipur. But it won't be an overstatement if I say that staying at this hostel, whether with my family or as a backpacker with friends when on a tight budget—the experiences were just too good! Not only did I explore Udaipur like none of my other friends might have but also met some really great people from different countries who went on to become very good friends.
If you're looking for a similar experience, visit Udaipur and spend some days at the goStops Hostel.
In association with goStops