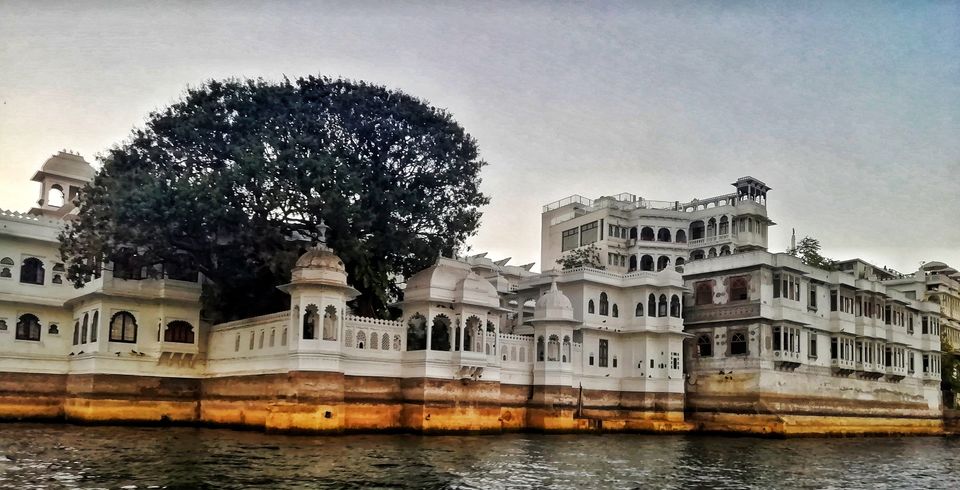 Udaipur is known as the "Venice of the East" and "City of Lakes" which is a perfect destination for the couples to enjoy. If you are a couple and looking for a romantic holiday then without any doubt plan a trip to Udaipur. I bet you won't regret this decision.
Udaipur have some really great options. From royal majestic palaces to small lanes this place can show you the glorious past.
Top 5 Things to do in Udaipur :
1. Enjoy the sunset with your bae
Who doesn't love sunsets? One can experience the amazing sunset from Lake Pichola, Lal Ghat or from Sajjangarh Palace(Monsoon Palace). Lake Pichola is one of the favourite place of couples because one can enjoy the beautiful scenic views of the lake and a pleasant atmosphere. Sitting there and seeing the setting sun over is surely one of the most interesting things to do in Udaipur for couples. Panoramic view from Sajjan garh palace is to die for. The environment around this palace is calm and pleasant with lush greenery which is very suitable for couples. Sunset from this palace is incredible.
No ticket is required to visit Lake Pichola or Lal Ghat. To visit SajjanGarh Palace, Indian Citizens have to pay 10 rs and foreign citizens 80 rs also extra for vehicle.
2. Boating in Lake Pichola
Lake Pichola is one of the famous Man Made lake. The hour-long boat ride along the lake becomes of the most romantic things to do in Udaipur as evening culminates into night, filling the sky with stars. A boat ride gives a view of the various palaces of the city- The City Palace, Lake Palace, Jagmandir and Udai Vilas. We did our boating from Lal Ghat as it was very near from our hotel. One can also opt boating from Rameshwar Ghat in the city palace gardens. The best time to go for this boat ride is at dusk so you can see the magical light falling on the lake and palaces and experience the beautiful colour palette of the evening sky and breathe in this beauty.
Evening boating can cost 400 Rs/person.
3. Know your Glorious past
Udaipur has some splendid historical sites like Bagore Ki Haveli, City Palace Udaipur, Lake Palace Udaipur, Jag Mandir Palace, Maharana Pratap Memorial and Saheliyo Ki Bari. These places have many antique artifacts, paintings, decorative furniture and utensils which attract thousands of visitors everyday.
4. Take a tour of the old city and the local market
Here in Udaipur you will find many handmade fine art paintings, mojdis, handmade leather goods, beautiful pieces of silver and stone jewellery, interesting traditional Rajasthani clothes, bedsheets, upholstery, etc.
5. Spend a Romantic date night
Most of the restaurants in udaipur offer lake side view and rooftop or terrace seating. Let me list some of my favorite restaurants, so you dont need to search a lot. *Khamma Ghani Restaurant; Charcoal by Carlsson; Upre by 1559 AD; Yummy Yoga*. Don't forget to try the local cuisine of Rajasthan i.e Laal Maas and Daal baati Churma.
So, these are the 5 suggested things one can try with their partner in Udaipur. It truly stand to it's name i.e. "Venice of East".