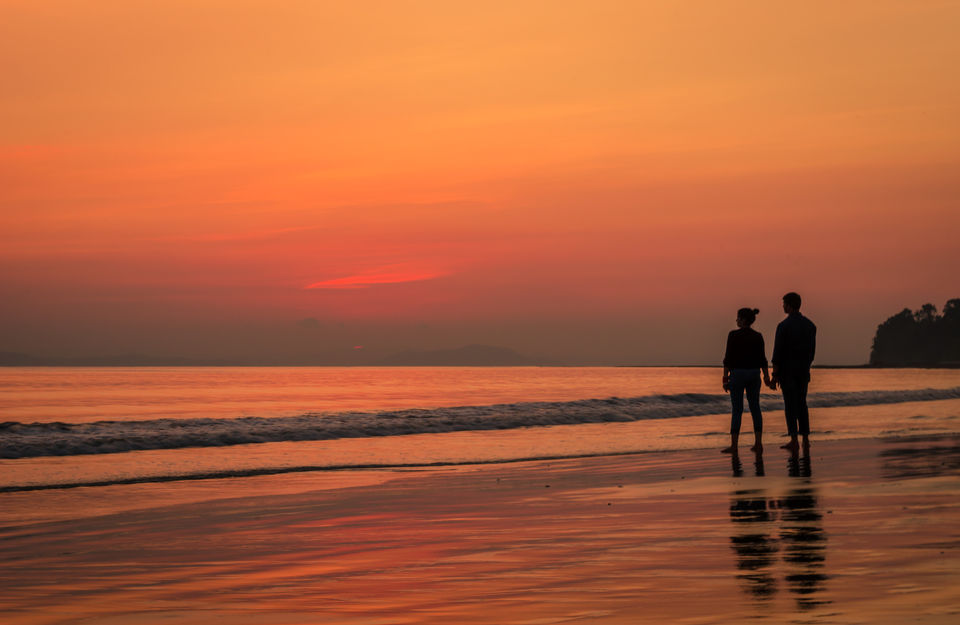 960km east of India, you'll find the enchanting Andaman Islands. Essentially, it's an archipelago of more than 200 islands situated in the Bay of Bengal, nestled between India and Myanmar. Still relatively under-developed, these islands offer white-sand beaches, mangroves, active mud volcanoes, lush rainforests and a range of indigenous wildlife and flora. The Andaman Islands have been inhabited by ancient tribes for thousands of years and not only offer a tropical experience to visitors, but also a cultural one, as is evident in the numerous monuments and museums found throughout the archipelago. You can only begin to imagine the great sunsets you'll be able to enjoy in this magical place.
Someone has rightly said "No Two Sunsets Are Ever the Same". If you are in Andaman, you definitely have to agree on this. There are many places to catch a breathtaking sunset but below are my top three recommendations.
1. Sunset at Chidiya Tapu
• Chidiya Tapu has a mangrove forest, which was affected by the Tsunami in 2004. Instead of leaving the place devastated, it enhanced the beauty of the place with its lovely driftwood formations, and it sure looks gorgeous.
• There is nothing else to do on Chidiya Tapu in Andaman other than bird watching and sunset watching. So, if either of these doesn't interest you, skip a visit.
• Chidiya Tapu is around 25 kms from Port Blair. It is best to rent a taxi from Port Blair.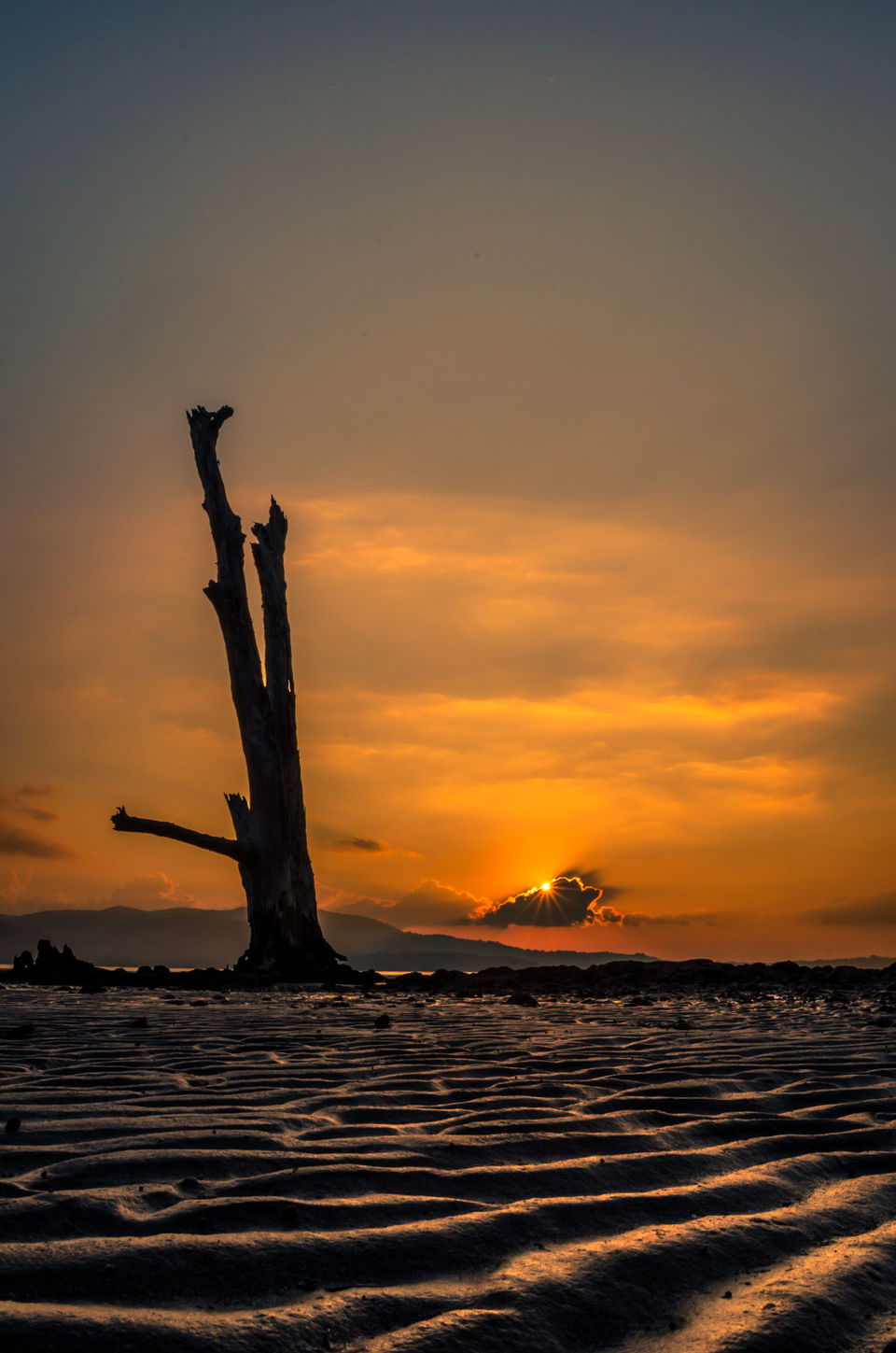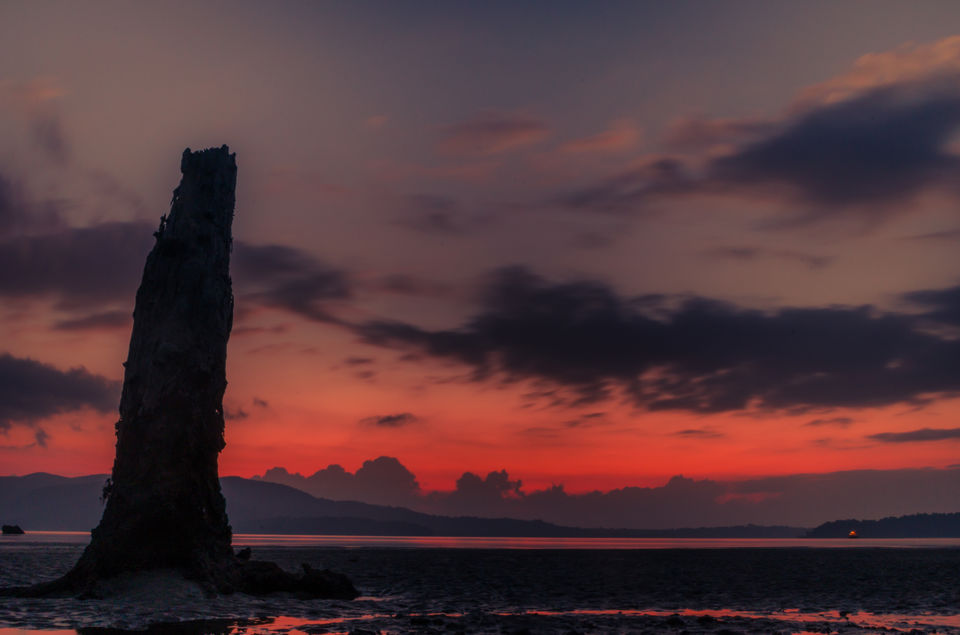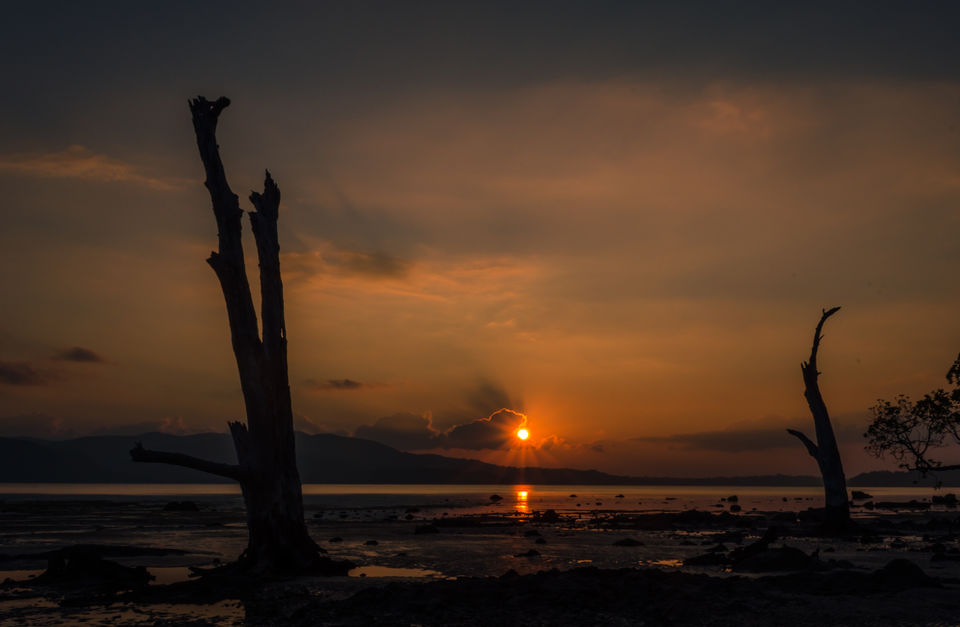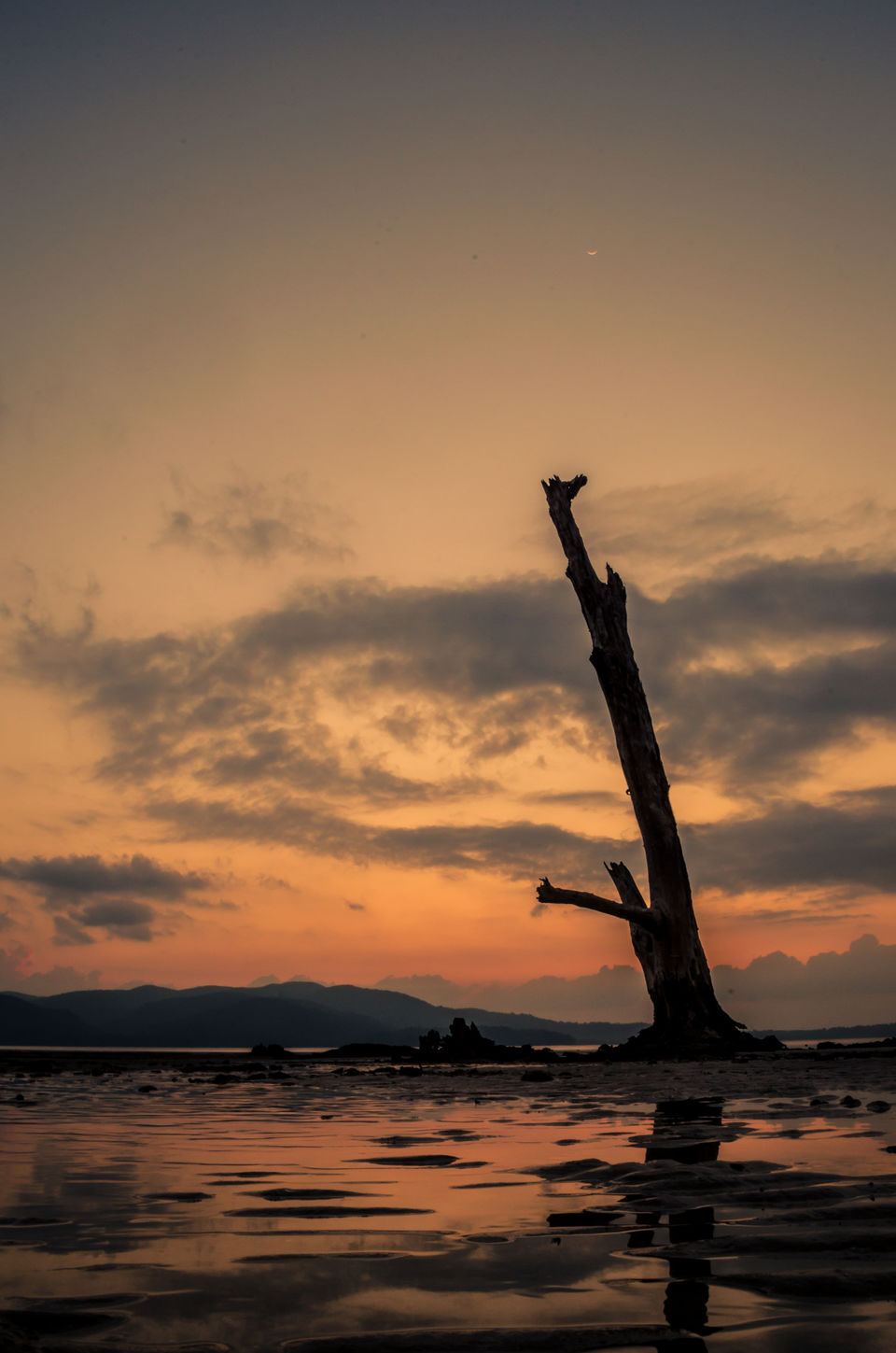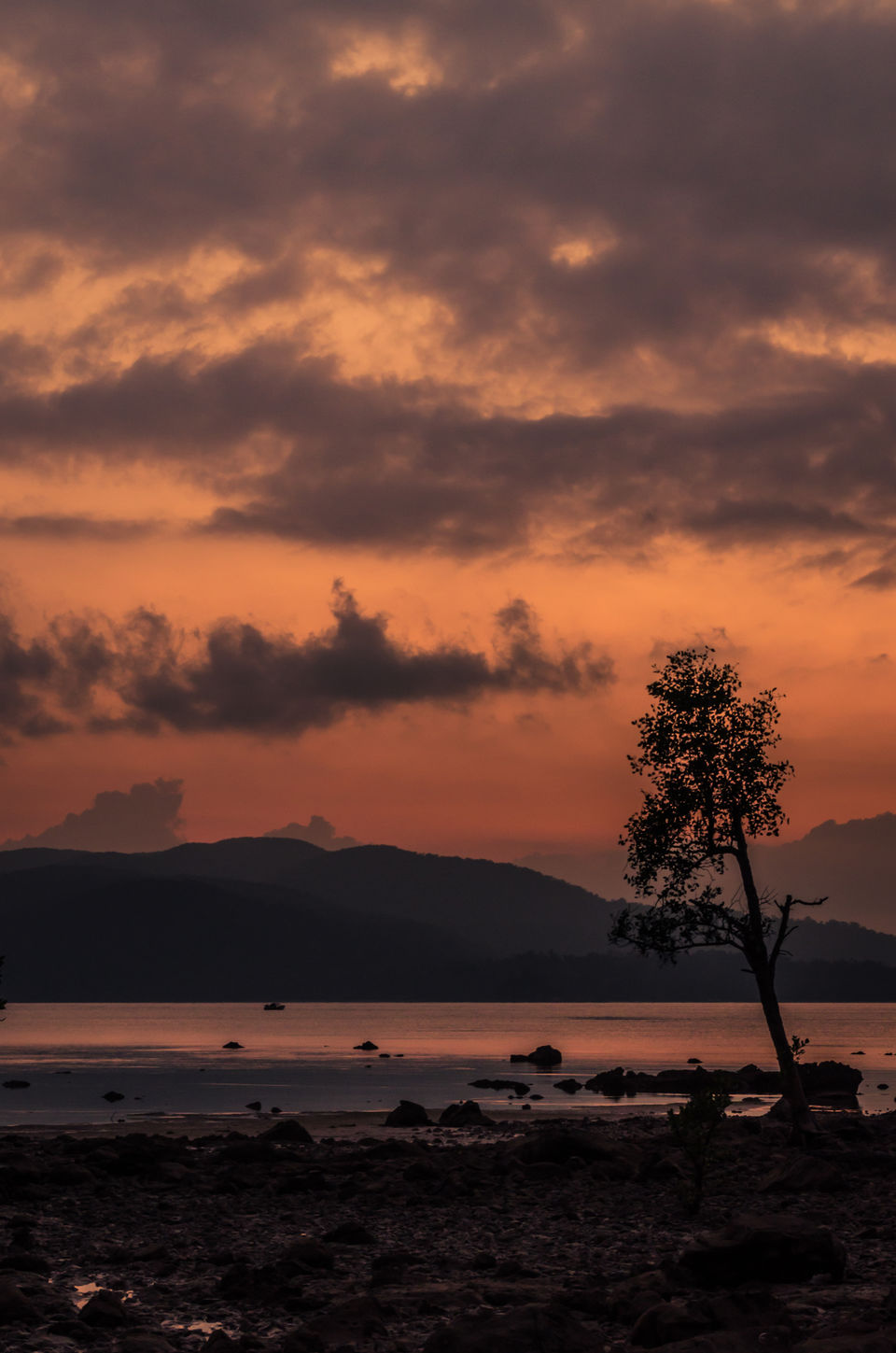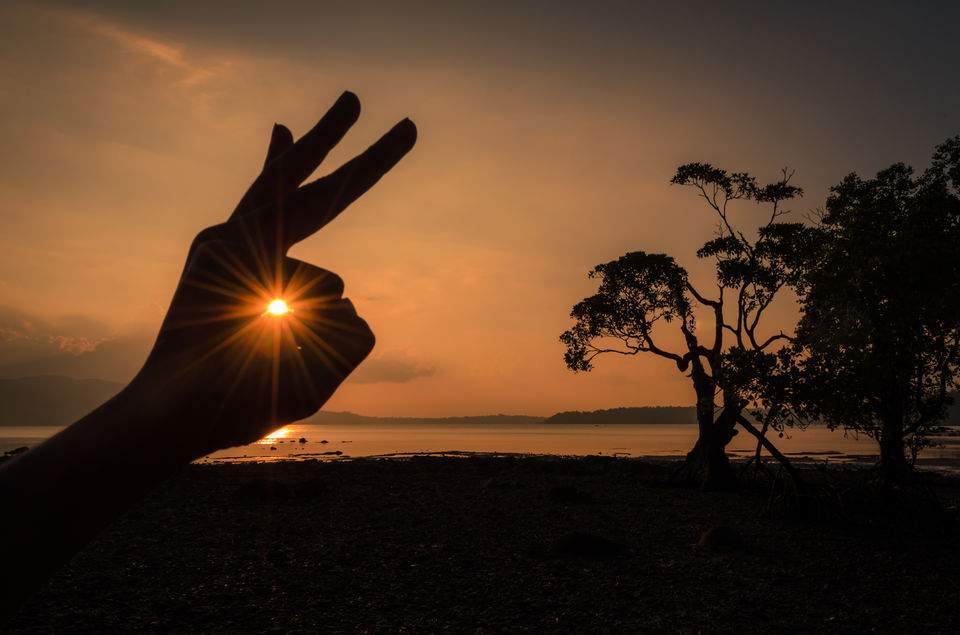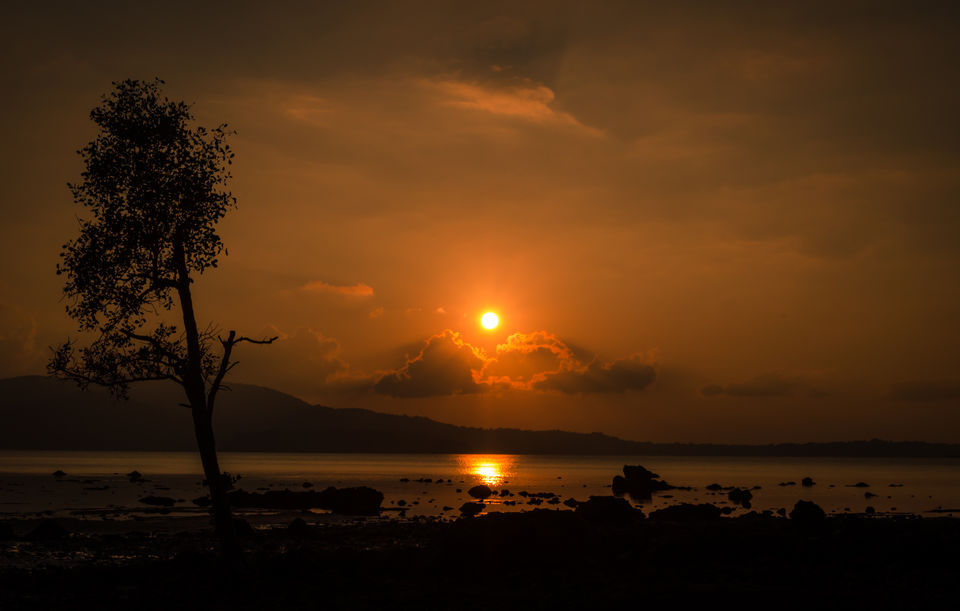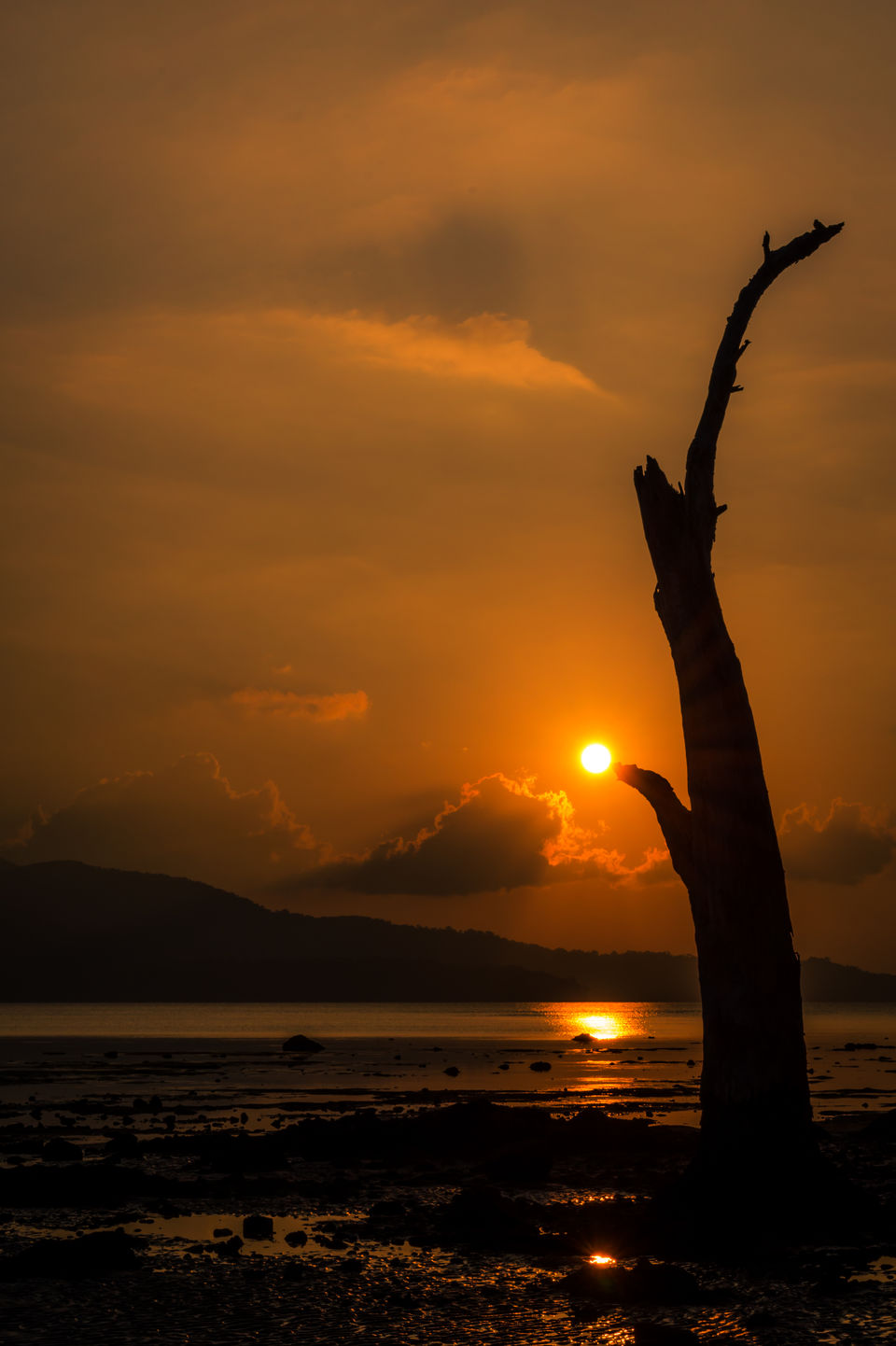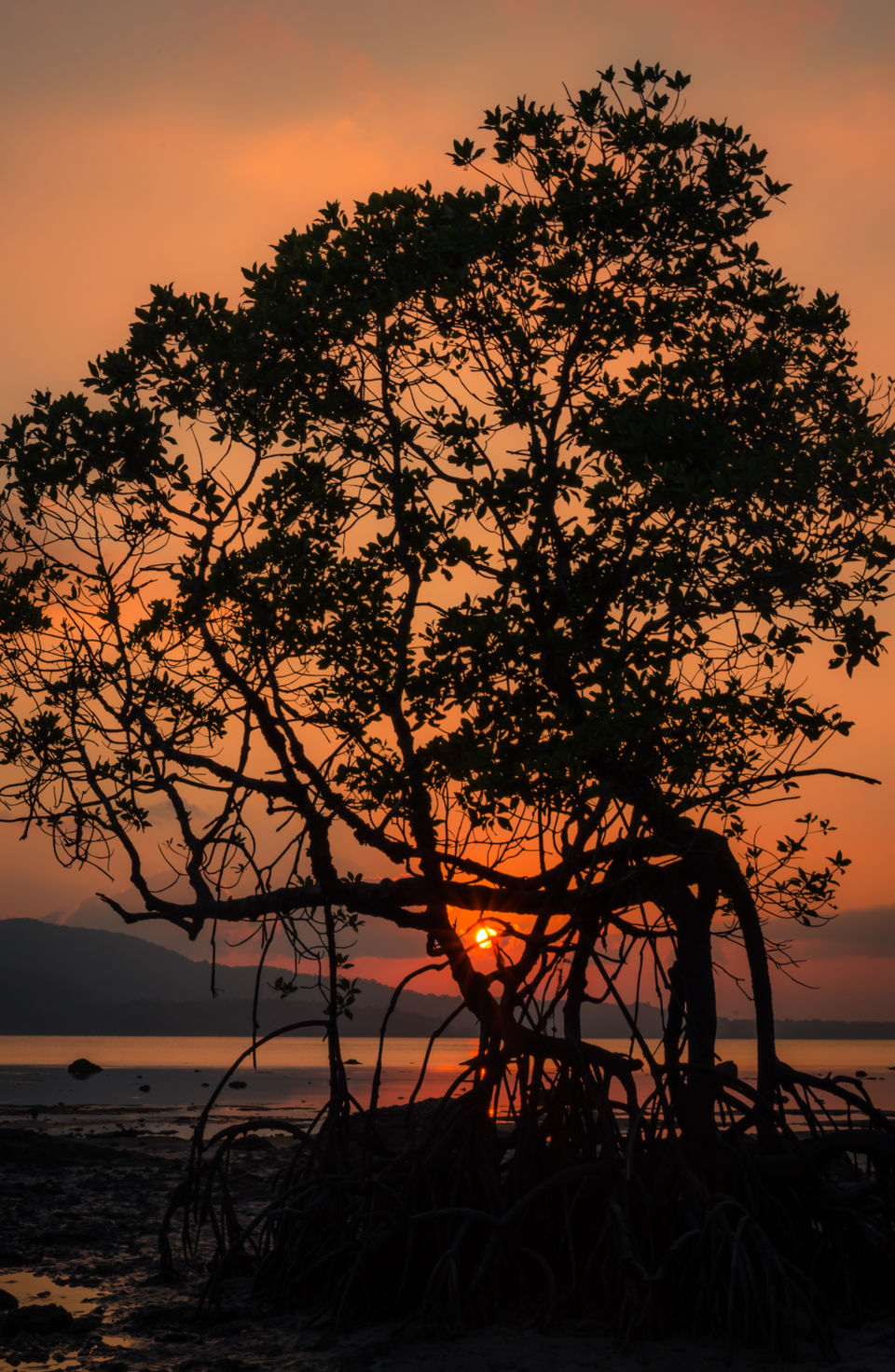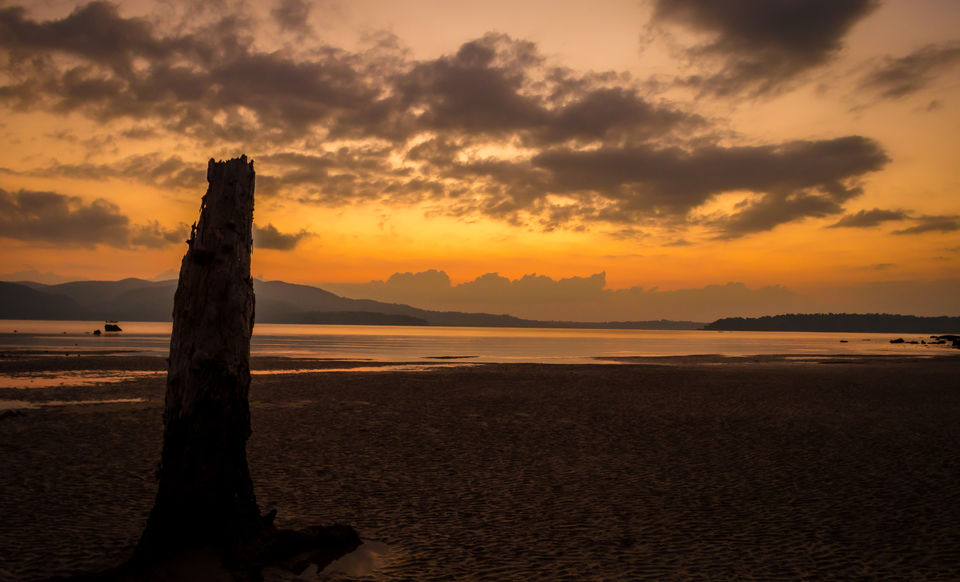 2. Sunset at Radhanagar Beach, Havelock Island
Bask in the glory of a spectacular sunset while sitting at a neat little shack at the Radhanagar Beach. Considered one of the best beaches in Asia, the grainy white sand giving itself away to the crystal blue water is a treat for the sore eyes of city dwellers. It is the most popular spot at Havelock and is always full of enthusiastic travellers enjoying a beach dotted with lush green trees on one side and the eternal sea on the other.
This beach happens to be the most popular one out of the many beaches at Havelock Island. What is so good about this beach is that it is kept very clean even though it is so popular and is visited by tourists on a daily basis, in large numbers.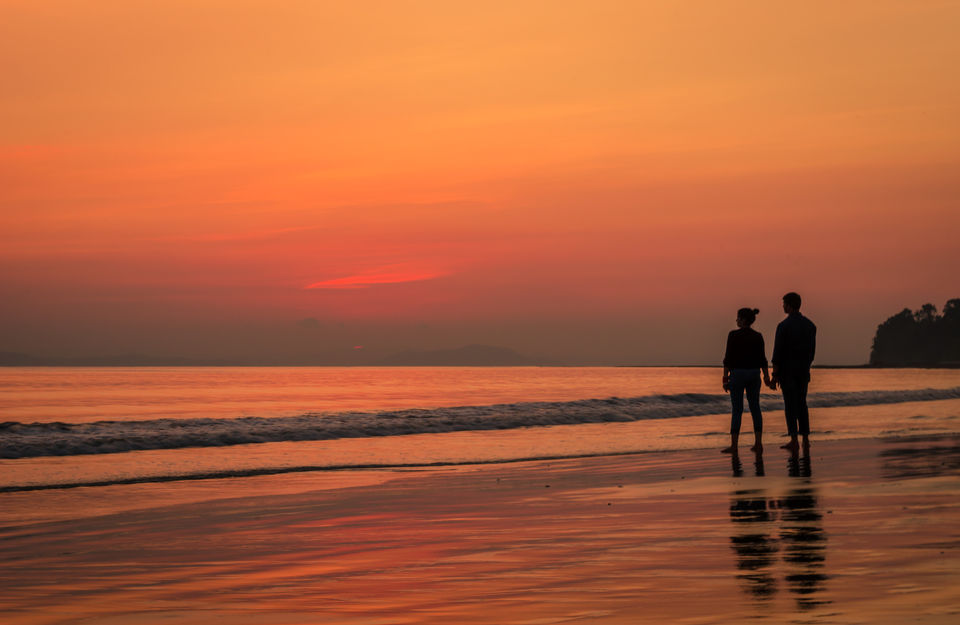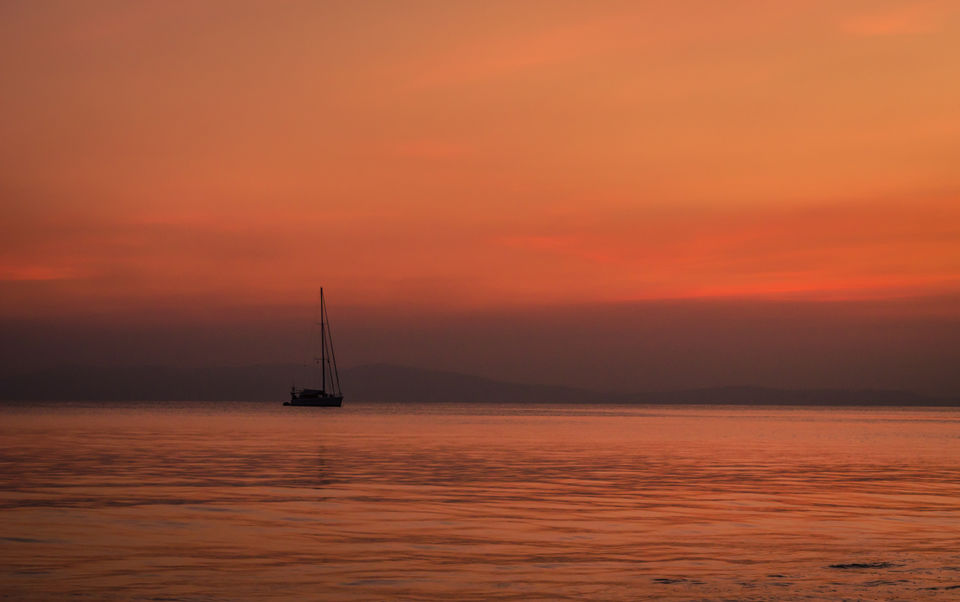 3. Sunset at Laxmanpur Beach, Neil Island
Enjoy the beautiful white sand of the beach and you can find varieties of colourful stones and shells on the beach. Swimming is not advisable on this beach as it is very rocky and waves hit from all direction.The beach is very wide and long and provides an awesome view for an evening walk.