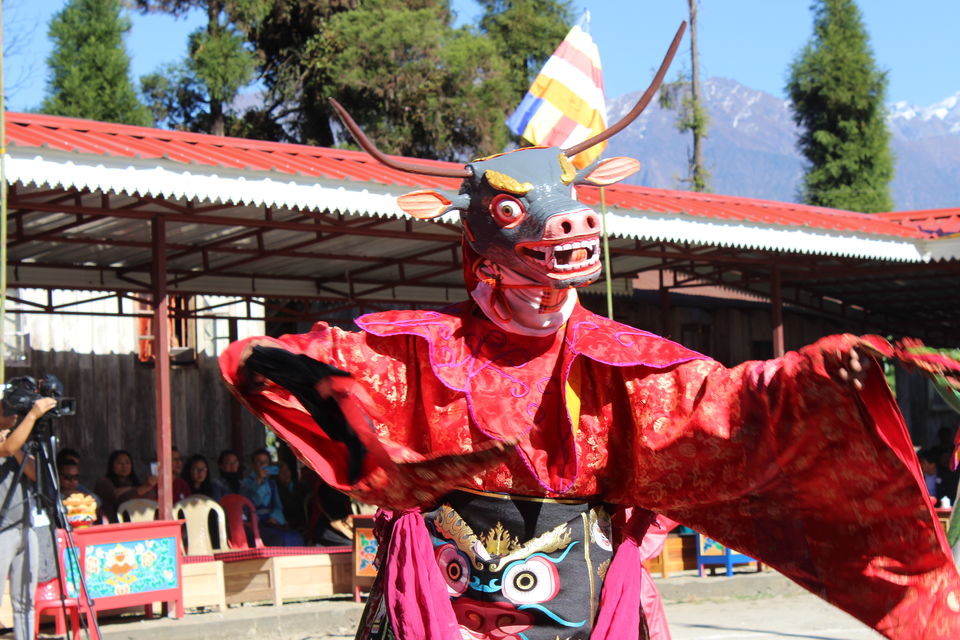 Sikkim: The land of culture and heirtage
Guarded by the colossal Kanchenjunga, the third highest mountain in the world, Sikkim is the idyllic Himalayan escape. Finding inner peace in Sikkim's ethereal monasteries (with their ornate prayer wheels) and charming landscapes is inevitable. With flower-clad mountain valleys and waterfalls, snow-fed lakes and hot springs, forests teeming with wildlife, stupendous religious and cultural centers, the state is a perfect destination to explore with your family.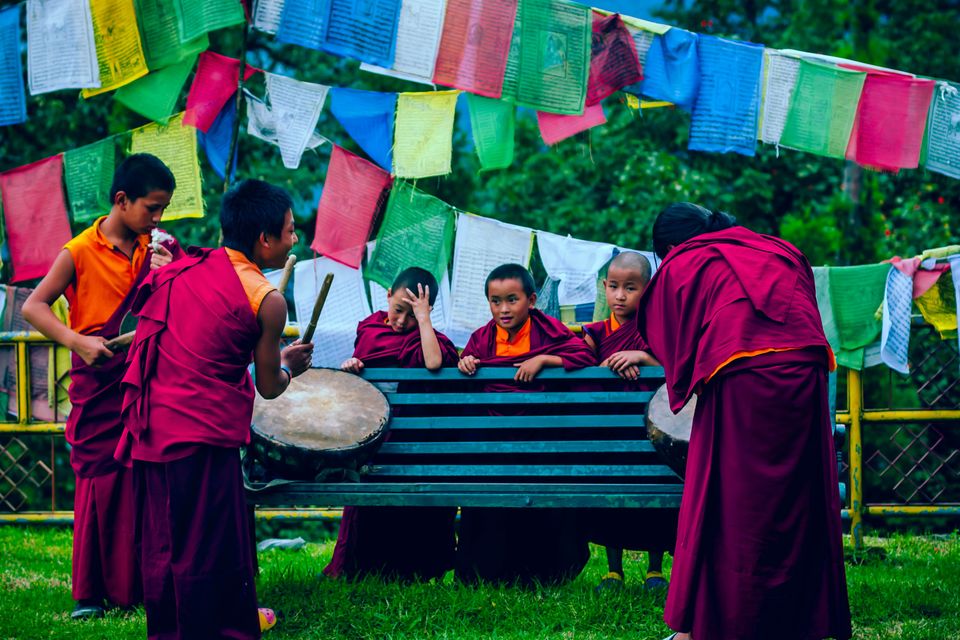 Unarguably one of the most beautiful places in India, travelling to Sikkim is a delight because the people are sweet and warm and the monasteries and ropeways are a delight for solo travelers, families, friends and kids.
Sikkim wears their cultural hat high with pride. It is also considered the queen of culture, heritage and dance forms. Just like Rajasthan has history engraved on its walls with royalty in Hawa Mahal Palace, pride in Udaipur's City Palace, and honor and war wounds in the ones in Chittorgarh Fort and Bhangarh Forts, Sikkim also has a rich dance culture with its unique list of festivals.
Here are some of the best dances of Sikkim, deeply rooted in the Sikkimese culture:
There are three ethnic communities in Sikkim - Bhutia, Lepcha and Nepalis, and all three of them are responsible for the colorful variety of dances of Sikkim. The music and folk dances of Sikkim, are just a visual representation of the beautiful landscapes of the country, marking the beginning of the harvest season, and bringing in luck and prosperity for the North Eastern people.
Dances of Sikkim: Lepcha Community
1. Chu-Faat
The meaning of Chu is 'Snow Range' and Faat stands for 'worship'. So this dance form is performed to worship Mt. Kanchenjunga as the locals consider this as their guardian deity. This is a ritualistic dance where the dancers carry bamboo leaves and lamps and dance along with singing godly and devotional songs.
2. Zo-Mal-lok
This dance form replicates dance steps as sowing, reaping and harvesting of paddy. Musical instruments like flute, drum and cymbal are used to make melodious tunes on which the old and young people of the Lepcha community dance.
3. Tendong Lho Rum Faat
This dance form mimics the Lepcha folklore in lyrical form. They believe that dancing together will save people from the onslaught of the mighty, mountainous rivers. It is believed that people living in the Tendong hill in Souhern Sikkim danced and offered their prayers to god to pause the rising levels of water. Legend says that god flew down in the form of a bird and sprinkled sacred millet beer thereby decreasing the level of water and giving the locals a sigh of relief.
Dances of Sikkim: Nepali Community
1. Chyap Brung
This is a traditional music instrument shaped like a dholak of the Limboo community in Sikkim. Male dancers hand this around their necks and beat the drum to create music to which women and youth in the community dance.
2. Naumati
The Damai community performs this dance form with the use of 9 musical instruments that include 2 types of shehnai, 2 turhi, 2 nagaras, 2 small dhols and a cymbal. This dance form is performed on happy and celebratory occasions like weddings.
3. Chutkay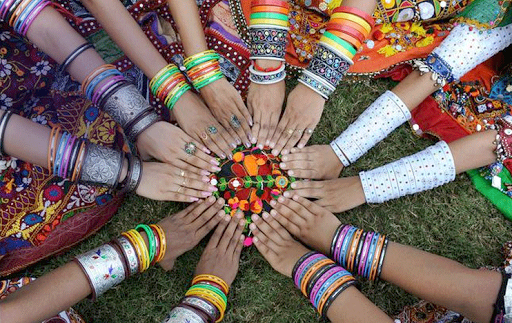 This is a small, cozy, romantic dance form performed by men and women of the community. Little joys of life and generic happiness shared during the harvesting season is celebrated.
4. Tamang Selo
The Tamang community performs this dance form which resembles the Spanish Tablao Flamenco dance form. The dancers rigorously tap their foot to the backdrop music of drums and create a rhythm. These songs and music are full of human emotions and no celebration is considered complete without this dance form.
Dances of Sikkim: Bhutia Community
1. Denong-Neh-Nah
This is performed in honor of the past and present saints and gurus to seek their blessings. The musical instruments here include flute, drum, yarka and yangjey.
2. Ta-Shi-Yang-Ku
Men and Women, Girls and boys together perfom this dance form to wake the deities to ask them to shower the community with good fortune. This is particularly performed during the opening ceremony of a new house or to bless a newly wed couple.
3. Yak-Chham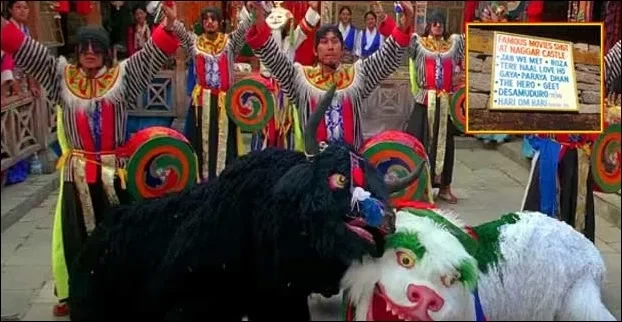 This dance is very similar to the one you'd have seen on "Jab We Met", shot in the famous Naggar castle in Manali. Here, the dancers wear costumes that look like yak's of the valley and replicate lifestyle of the herdsmen. The dancers tune steps to traditional songs and instruments. The whole setting is extremely attractive and invites tourism from across the world. This dance form is performed in all monasteries in Sikkim.
4. Kagyed Dance
There are 8 tantric gods found in Buddhism. Kagyed means the oral transmission of these 8 tantric gods. This dance form is held in different monasteries in Sikkim by the Bhutias as they welcome the new year.
So here is everything you need to know about the vivid culture and heritage of the Sikkimese people in the form of art and dance forms. There isn't enough said about the beauty of North East India.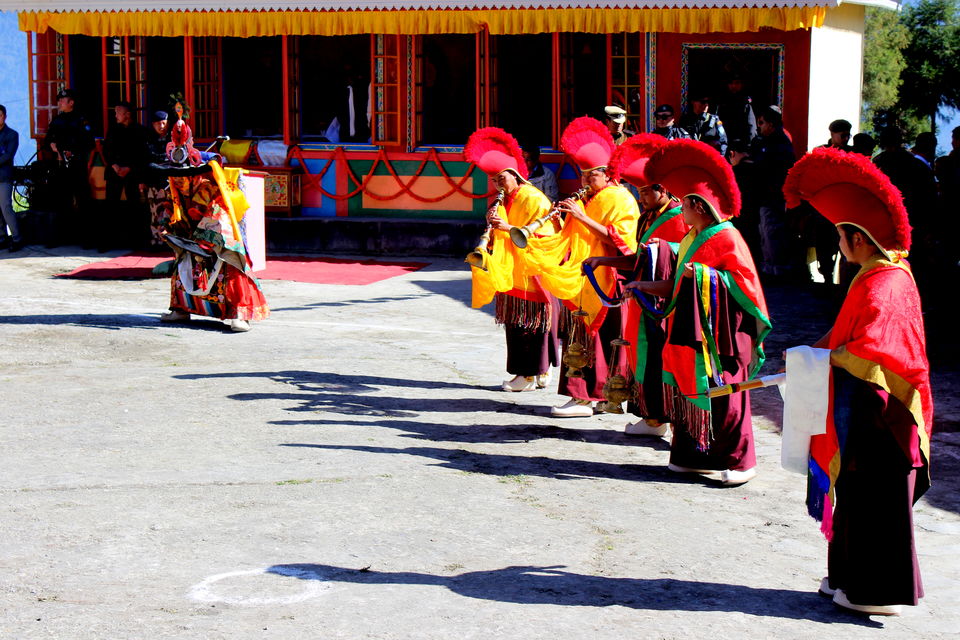 Here is a detailed travel guide to Sikkim you can look up, if you're planning a trip there anytime soon.
Have you witnessed any of these gorgeous dance festivals in Sikkim? If yes, tell us which one was your favorite?
If you liked the article, share the love <3 #Whereizmyboardingpass
Follow me on Instagram for some fun travel content. Be a part of the largest online community of travelers on Tripoto's Facebook page!