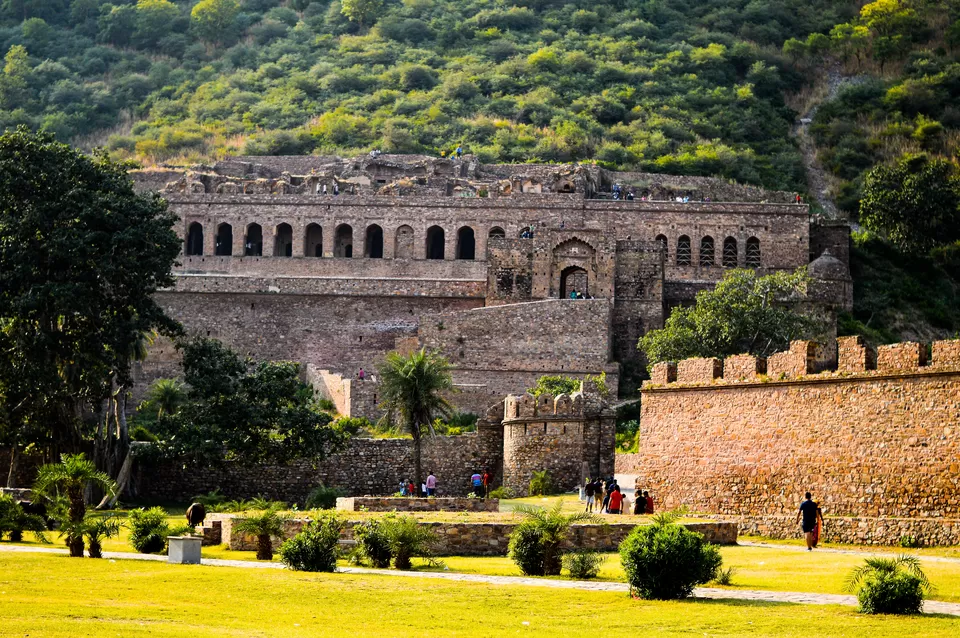 Are you a fan of Horror? Do you find pleasure in binge-watching horror movies? Do you think it's time to live some real-life horror moments? If yes, then you must add "visit Bhangarh" to your bucket list. Read along as I unfold everything is there to know about Bhangarh Fort: India's most haunted place to be.
Bhangarh Fort is known as the most haunted place in India, and perhaps the greatest unsolved mystery. There is no doubting the fact that anything associated with the supernatural attracts a huge amount of attention and the deserted city of Bhangarh cashes in on that very idea. The many haunted stories of Bhangarh Fort have transformed it into a bucket list destination of sorts.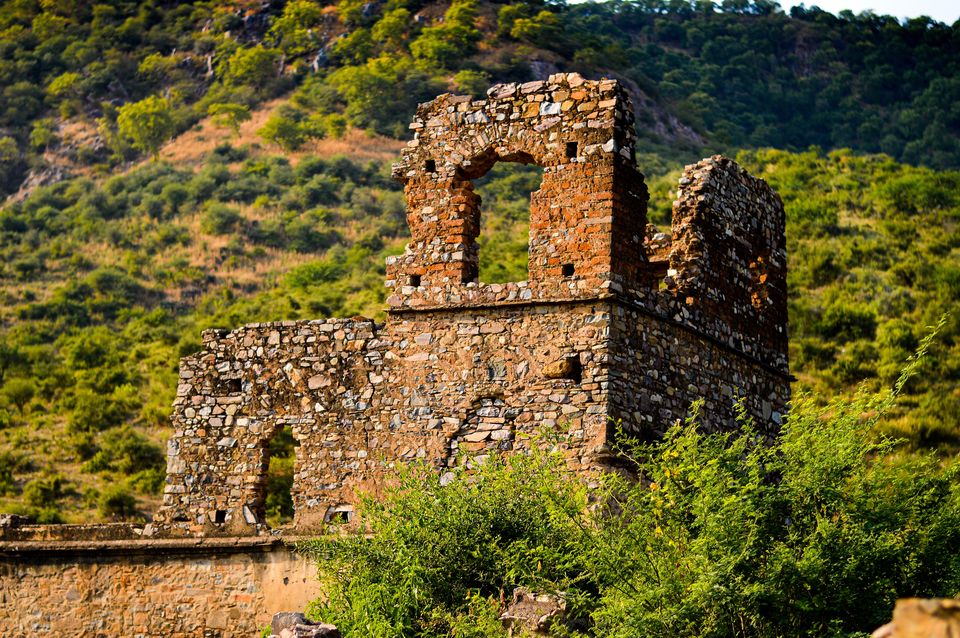 Curious travelers come in order to experience cheap thrills and while some go back disappointed, others simply cannot have enough of the suspense associated with the story of the Bhangarh Fort. If you happen to be one of those inquisitive travelers, it is imperative for you to visit this place and find out for yourself.
Is the Bhangarh Fort haunted? Here is the story of Bhangarh
The eerie sound, thorny bushes, pitch-black darkness and a sense of demonly presence makes Bhangarh experience a complete bone-chilling account. The fort oozes an uncanny aura that can be felt by any visitor. For over the past two centuries, the ruins of Bhangarh Fort have been a place for numerous ghost sightings and paranormal activities. So much so that ASI or Archeological Survey of India strictly prohibits entry into the haunted borders of the Bhangarh Fort after sunset and before sunrise. No one, I repeat, no one is allowed to even have a peek inside the boundaries at night. Scared already?
A Virtual Tour Inside The Ruins of Bhangarh Fort
As one enters the ruins of Bhangarh Fort, the first welcoming site would be of a hoarding put by the ASI stating a warning which itself creates an aura of suspicion and mystery.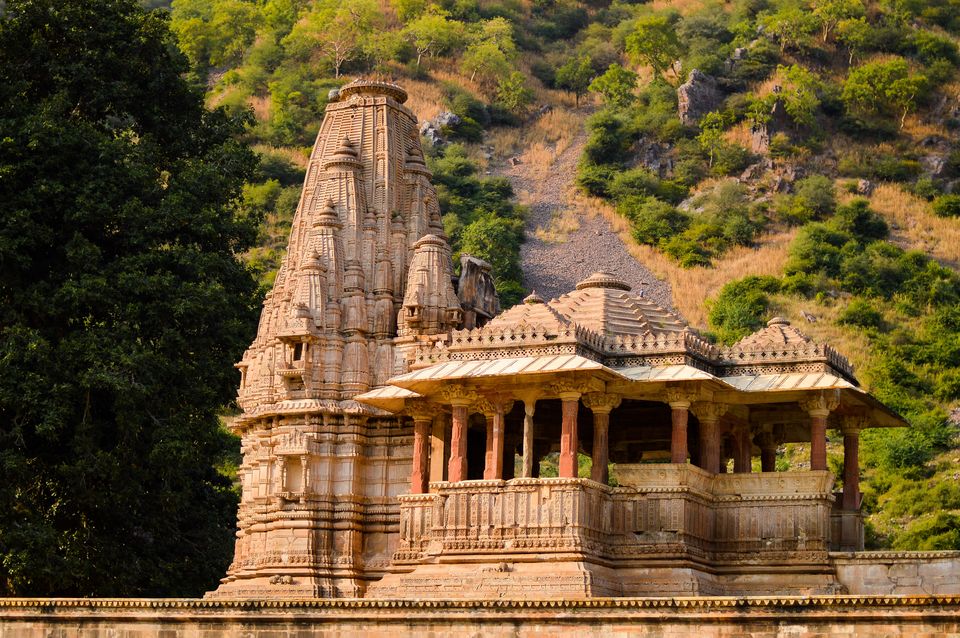 As you proceed further, the remains of temples and several palaces or Havelis can be seen. The fort remnants consist of fort walls, gateways, markets, havelis, temples, royal palace, chattaris, tombs and the like. The important temples are Gopinath, Someswara, Keshavrai and Mangala Devi Temple, all in Nagara style of Temple Architecture. The Royal Palace is said to have had seven storeys, but only four storeys now remain.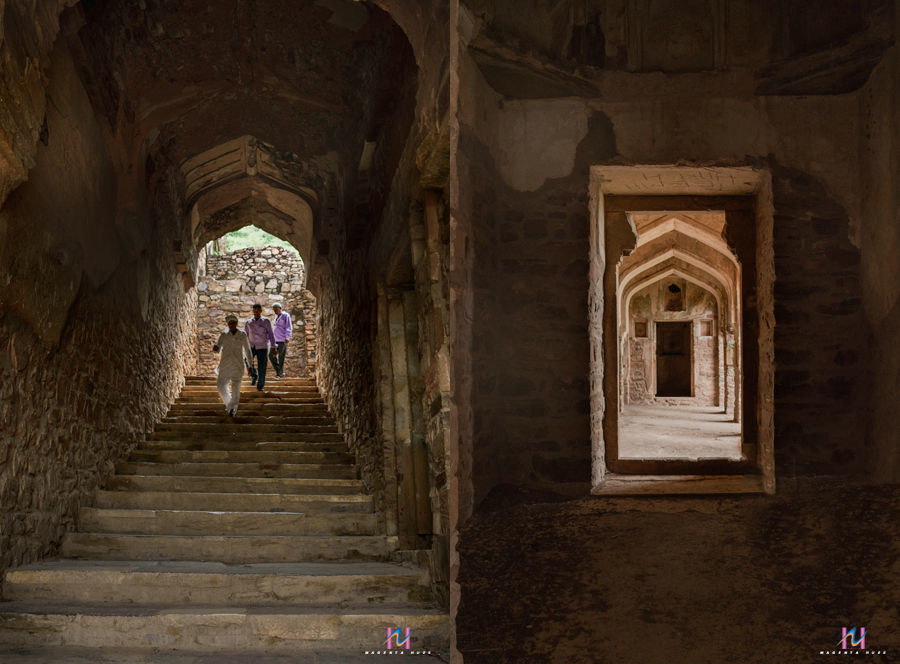 The entire township was protected by three successive fortifications. The outermost fortification was provided with five gateways from North to South, named Ajmeri, Lahori, Hanuman, Phoolbari and Delhi Gate. You can see the remains of Gopinath Temple and Hanuman Temple if you take the main entrance. The exquisite craftsmanship, stone carving, a bazaar and dancer's place inside the fort reflect that the place which is now the most haunted place in India was once colorful and lively.
History Behind the Bhangarh Fort
Raja Bhagwant Das built the Bhangarh Fort in 1573 AD for his son Madho Singh. Bhagwant Das from kachwaha was a younger brother of Man Singh who was a decorated general of Emperor Akbar's army. He was one of the Akbar's Navratnas. After the demise of Madho Singh who fought bravely in many wars besides his uncle and father, his son Chatr Singh took the throne. However, the kingdom declined soon after the horrific death of Chatr Singh. Moreover, the famine of 1783 rendered the town deserted and ultimately fell into ruins.
Mystery and Bhangarh Fort's Haunted Stories
Another local myth talks about an evil saint who practiced black magic and fell in love with a princess who lived in the fort. He then attempted to win her over with the help of a love potion. However, the princess found out about his evil plans and threw the potion onto a boulder. The boulder then rolled down toward the evil saint eventually crushing him to death. In his final moments, he cursed the fort that it would end up in ruins in which no one could live, just as it is today.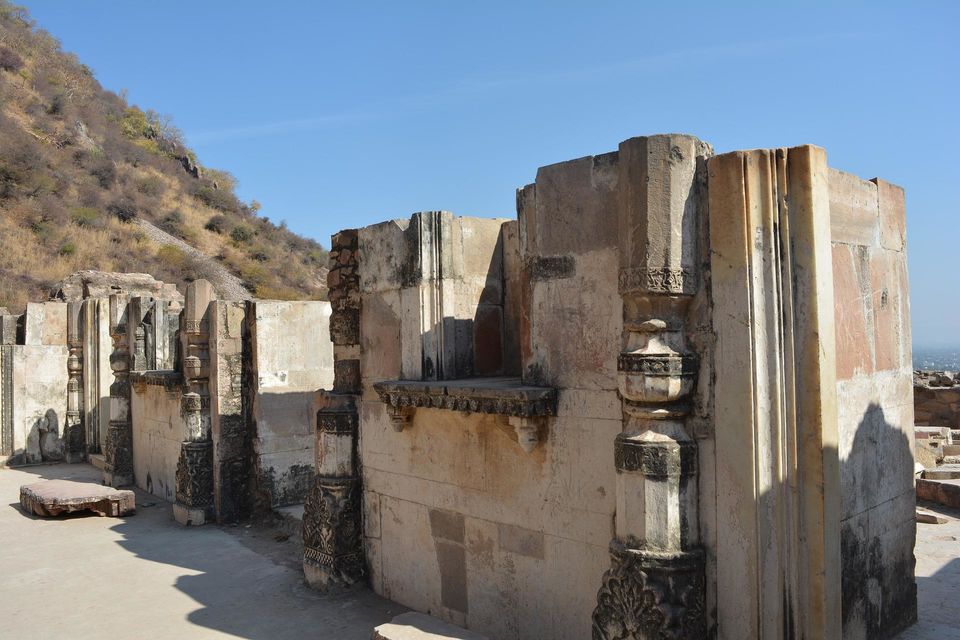 It is believed that the soul of the evil tantric roams inside the fort after dark in search of his love, princess Ratnavati of Bhangarh.
Many people are believed to have encountered various unnatural activities during their trip to Bhangarh fort. The ominous sound of women dancing, tantric calling for his love, and other horrific accounts have terrified people over time.
Travel Tips
Time: The fort is open for visitors only from 6 AM to 6 PM
Entry fee: Rs. 40 for Indians and R.200 for international tourists
Visit Bhangarh Fort during winters for the best experience. Avoid visiting on weekends as the place will be crowded with local tourists. You can travel by train also, the closest railway stations are Dausa and Bhan Kari. I suggest you take the scenic route and travel by road. Bhangarh is 220 km away from Delhi, a day trip can be done easily by car.
Famous for various myths and spooky tales, Bhangarh Fort stands tall in the Bhangarh village situated in Rajgarh Alwar, Rajasthan. The dramatic setting of the Sariska Tiger Reserve makes it one of the intriguing places to visit in India.
Haunted or not, this place is definitely worth a road trip. Until next time, in Rajasthani style "Ram Ram Sa"!
Have you ever visited this gorgeous and spooky abode? Are you a fan of horror stories and haunted places? Are you planning a trip to Rajasthan anytime soon? Comment your thoughts below.
Did this blog help you learn something new about the richness of our beautiful country? Does it make you want to immerse in the culture and history of Rajasthan?
Be a part of the largest online community of travelers on Tripoto's Facebook page!
If you liked the article, share the love and follow me on Instagram - #Whereizmyboardingpass