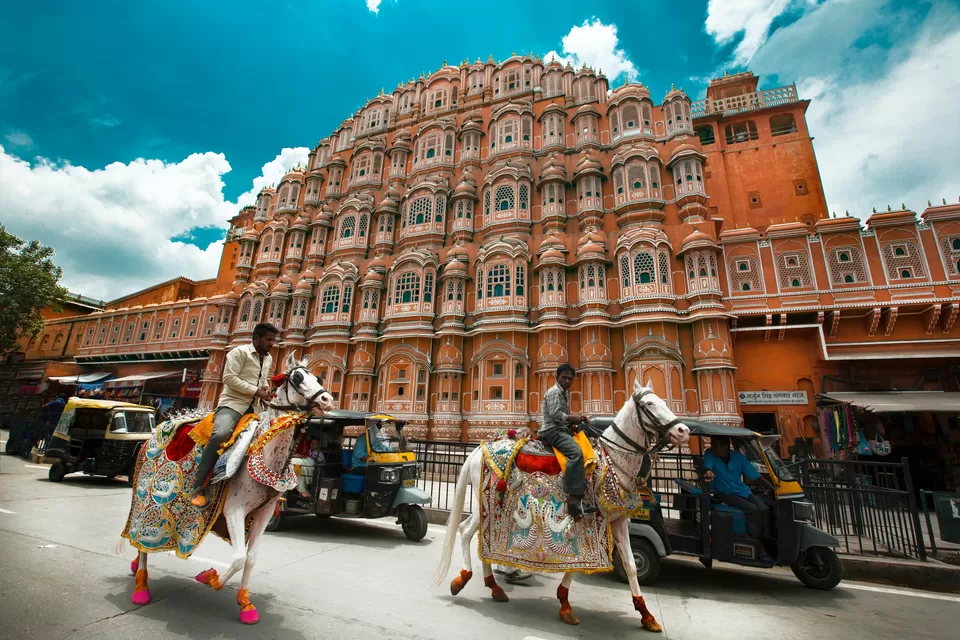 Hawa Mahal, Jaipur: This is the dreamy palace of winds
Did you know the history of Hawa Mahal, Jaipur goes back by 200 years. What makes this royal residence one of the top attractions in Jaipur for explorers is its novel design that includes 953 windows and lies near Choti Choupad. I have seen it a million times from outside and at night it looked even prettier. The Hawa Mahal ticket is a gateway to all the riches of the golden times of Jaipur. With a closer look at the resplendent yellow, I almost felt like a Rajasthani king amid such grandeur.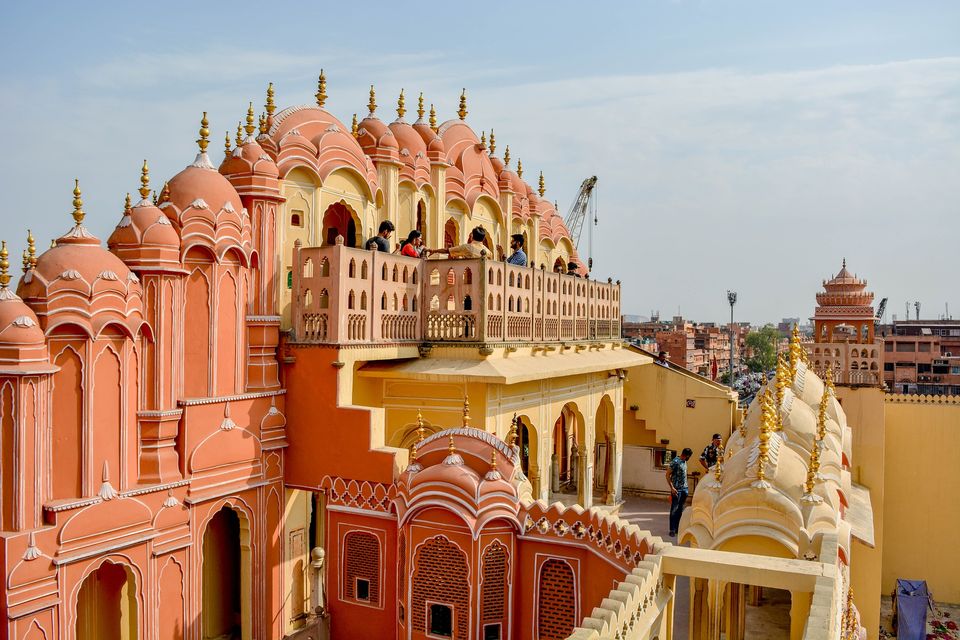 Belgian glass is used in the windows of Hawa Mahal, a tourist poses. They don't call it pink city for nothing! Roaming around the hallowed interiors of Hawa Mahal, peeping through the windows; camels and elephants abound the streets during the festivals of yore – you know you are in Rajasthan. A window to see the world is how the royal ladies would have loved this part of their daily lives.
Jaipur's most iconic landmark, Hawa Mahal literally translates to 'Palace of the Winds' and is perhaps the most photographed monument in the historical pink city. It is situated right in the middle of the Old City or the Walled City of Jaipur and is akin to a fairytale come true.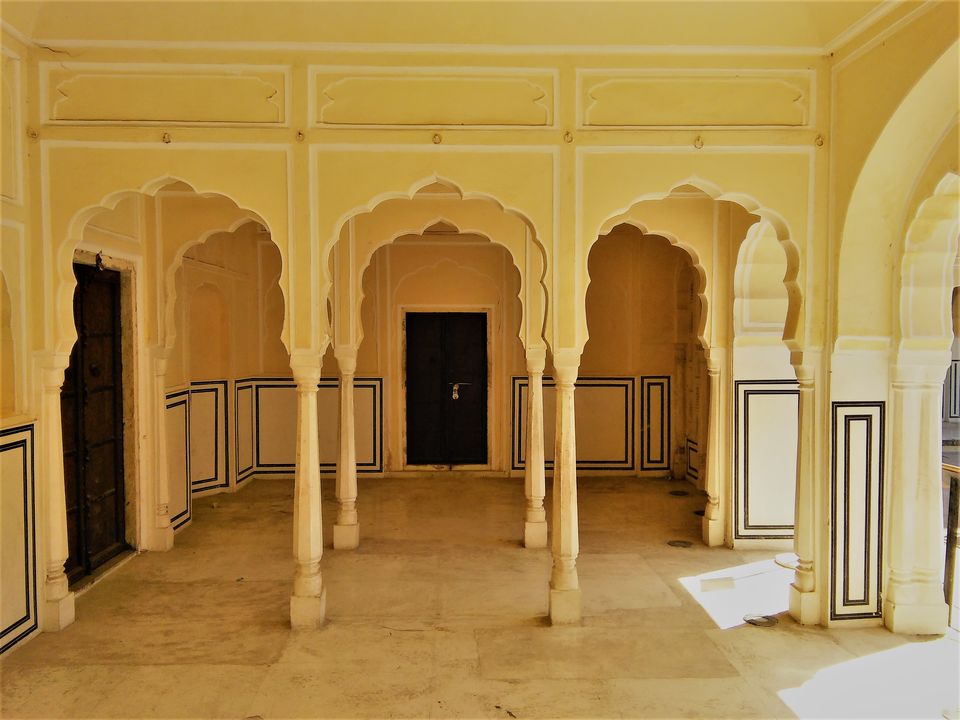 It was constructed in 1799 as an extension to Royal City Palace and is a dazzling structure in pink sandstone that rises an astonishing five storeys. Maharaja Sawai Pratap Singh originally constructed it to enable ladies of the royal household to watch everyday street scenes of Jaipur and the various processions on festivals without being seen.
One of the main reasons for constructing this beautiful mahal decorated with fine lattice windows and screened balconies was to facilitate the royal Rajput women, who otherwise followed the strict Purdah system and refrained from appearing in public, in getting a glimpse of the daily events, royal processions and festivals taking place on the streets. This way they could enjoy their sense of freedom while maintaining their customs.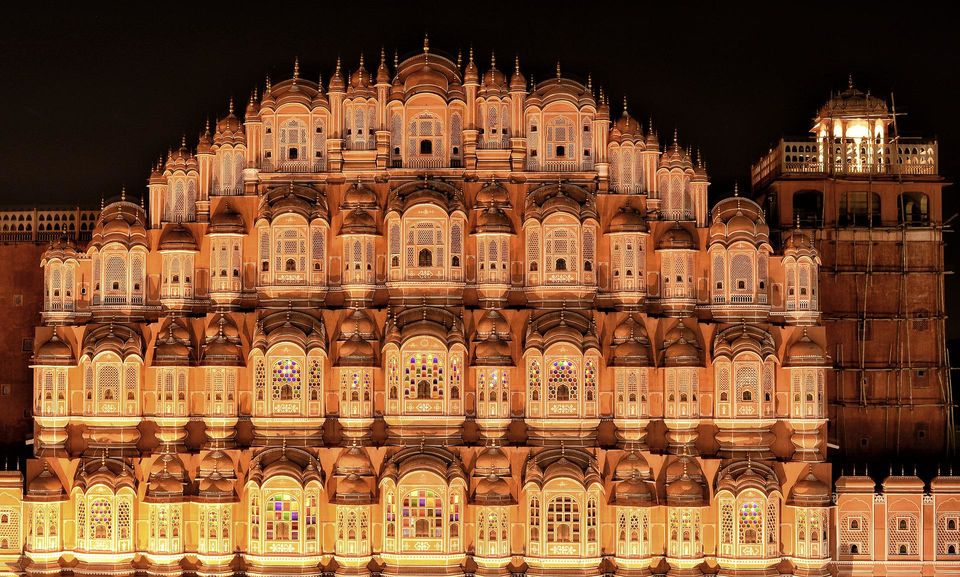 On the off chance that the Pink City of India is next on your rundown of occasion goals, keep aside some an ideal opportunity to investigate this famous structure once you step out of your inns in Jaipur.
Address: Hawa Mahal Road, Badi Choupad, Pink City, Jaipur, Rajasthan - 302002, India
Timings: 9:00 AM to 4:00 PM
Best Time to visit: September to February, as the weather is pleasant in Rajasthan.
Entry fees: Rs 50 for Indians and Rs. 200 for International tourists.
Traveler tips
Before you head to explore the City of Jaipur and the Hawa Mahal, it is best to keep some things in mind.
1. Visit this place as early in the day as possible, as it gives you some peaceful time to enjoy this beautiful architectural gem.
2. The museum is closed on Fridays. So, schedule your trip accordingly.
3. You'll have to walk quite a bit inside. It is best to wear comfortable shoes or slippers for ease.
4. Carry a water bottle as you'll end up climbing plenty of stairs inside.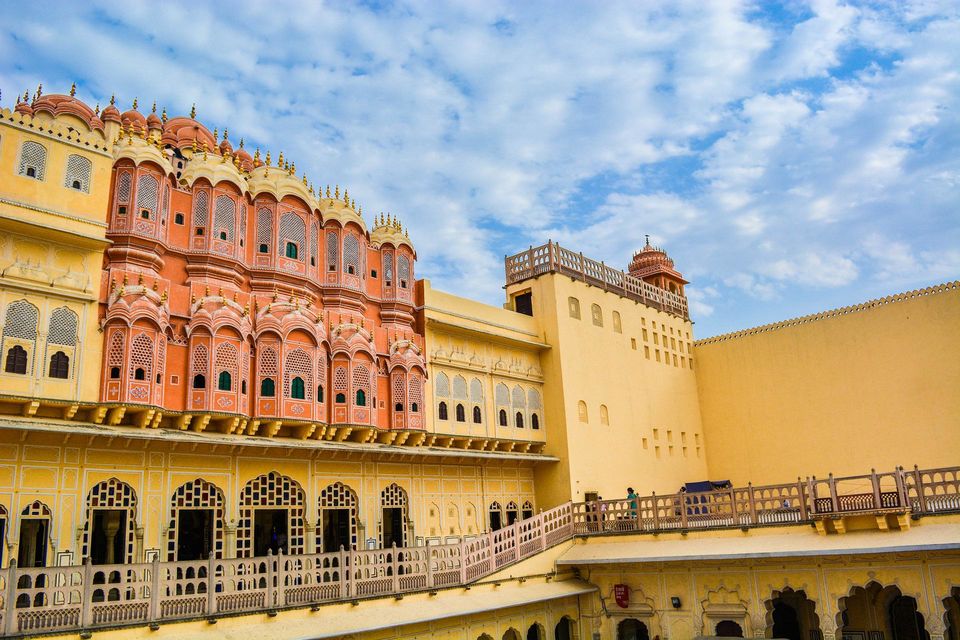 This monument is very easily accessible to the people who are visiting Jaipur; it is an auto ride away from the Jaipur railways station. However, entry is allowed from the right gate since the front gate is not accessible to all.
Hawa mahal captures the soul of this world-renowned pink city; it is, by all means the central attraction for visitors. If you get a chance to visit this place, do not forget to sink into the unique features and incredible architecture that allows it to be known as the Palace of Breeze.
Have you ever been to Hawa Mahal, Jaipur? Are you planning to head there any time soon? Mention in the comments below.
Did this blog help you learn something new about the richness of our beautiful country? Does it make you want to immerse in the culture and history of Rajasthan?
Be a part of the largest online community of travelers on Tripoto's Facebook page!
If you liked the article, share the love and follow me on Instagram - #Whereizmyboardingpass