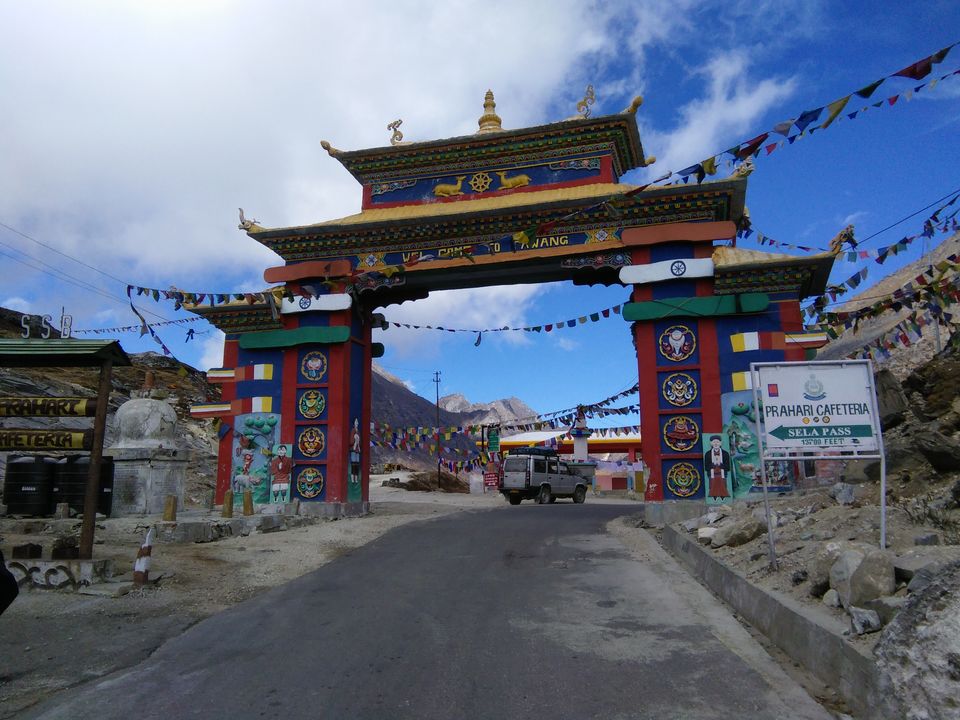 Every place has a story to tell, you never know, a small story of any place can change your life, your opinions & your thoughts in a moment. Yes, I can acknowledge the same as my 6 days roadtrip to Tawang managed to bring a huge change in my opinions.
When I chose Guwahati – Tawang Roadtrip, the only agenda was to celebrate New Year's Eve away from the hustle-bustle of any metropolitan city. I along with my 2 friends decided to start a journey of 500 Km from Guwahati to Tawang. Our first priority was to take the permission to visit Tawang because of its close relevance to the Indo-China Border. Somehow, after struggling with photographs & Xerox copies of Id proof, we managed to take the permission on the same day. After uploading our permission cards on insta, snap chat & Facebook, We started our journey from Guwahati to Tezpur. We started late evening hence we reached by 10 Pm. We were the last 3 people to get down at Tezpur - Assam. As soon as we got down, we went ahead to book a shared Sumo for our next destination – Dirang in Arunachalpradesh.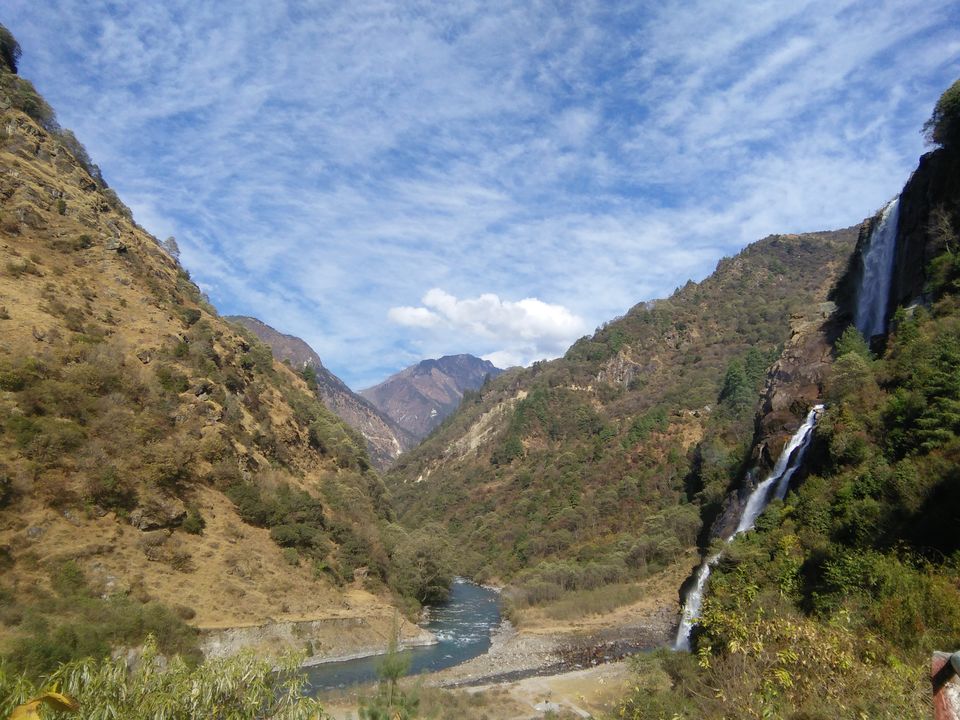 We all went off to sleep early as we all knew that tomorrow's 8 hours journey will be adventurous with bumpy roads & scenic routes. Next morning, we started early by 6 am & started our journey with more 6 people in our shared Sumo. It was the time to enter in Arunachalpradesh. I could see the Military personnel checking our permission card. Starting my day with red tea as the temperature was still manageable for me. The journey was amusingly pleasant with river flowing one side & wooden huts on the other side. The flavor of Buddhism culture was a cherry on the cake. We managed to reach Dirang in the afternoon. Again the first work we did was to book a private sumo for our next destination – Dirang to Tawang. The reason we booked a private vehicle this time as we wanted to explore the Sela pass which is not possible if you're travelling via shared vehicle.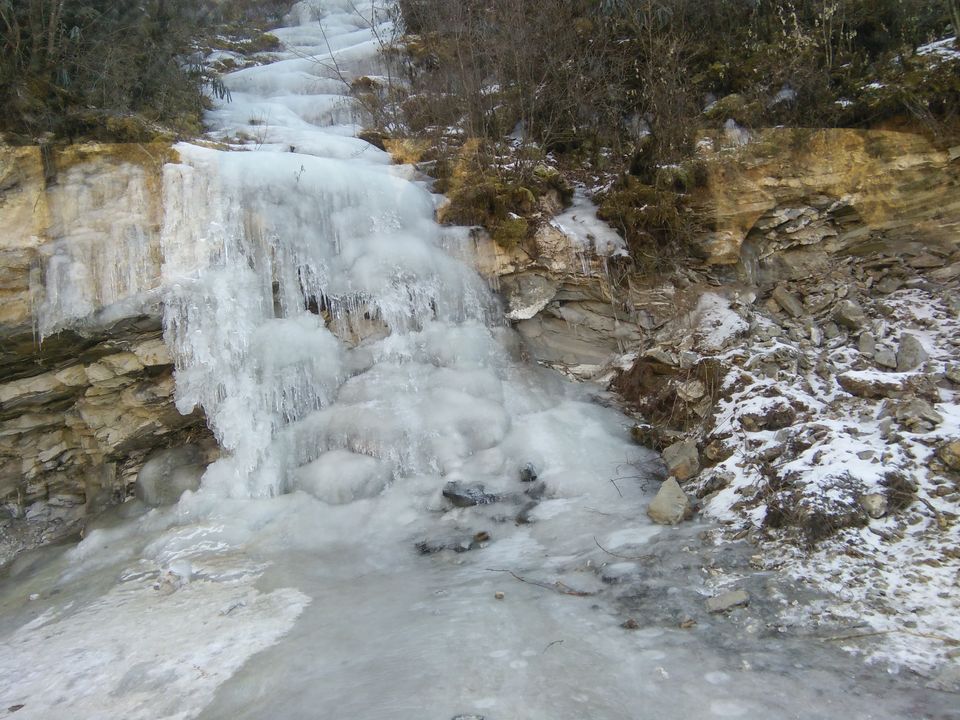 Dirang is another beautiful part of your road journey from Guwahati to Tawang. The hanging Tibetan flags, Dirang River, untouched mountains & monastery were trying to illustrate a beautiful picturesque village. Surprisingly Dirang has a natural hot spring as well however sitting near the crystal clear flowing river with no tourist is one of the blissful experiences one can ever have. I spent my day at the river side & exploring the monastery. In most of the North-east places, the sunset happens by 5 Pm hence you have only few hours to explore the place in the day light. So the main mantra should be start early, finish early.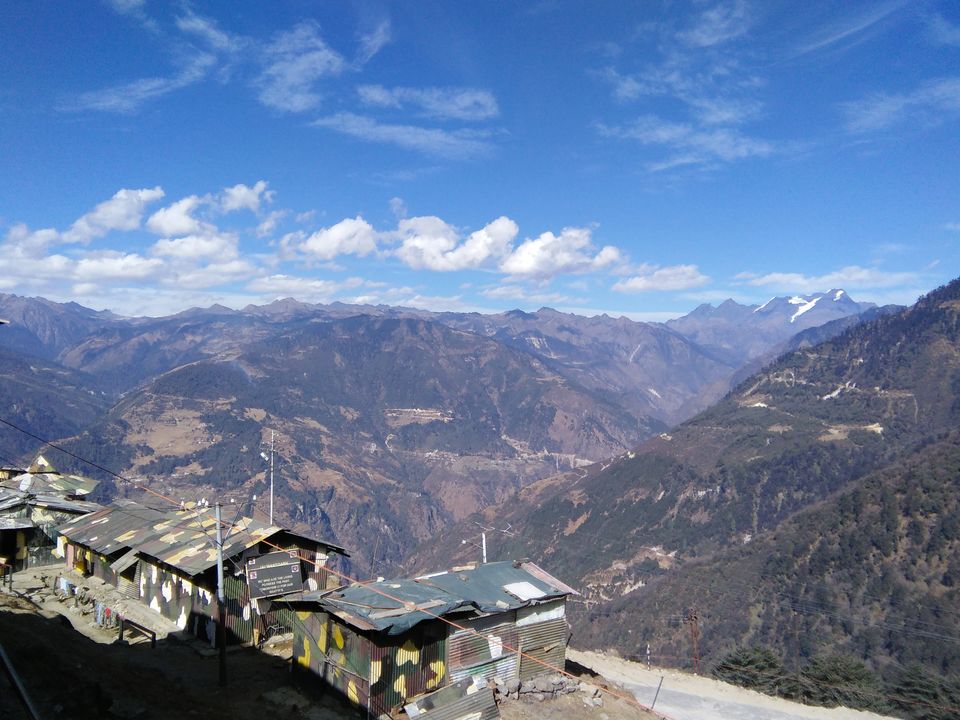 After ending our day at Dirang Monastery, next morning when I woke up, the temperature didn't allow me to take bath & I immediately went to guest house didi to have tea first. People in North-East drink less water & more tea. We left around 6 am from Dirang to Tawang. The whole journey was showcasing the day to day efforts of our Indian army with fewer facilities. On the way, I witnessed various army quarters with different names. Our first stop was Sela pass during our journey from Dirang to Tawang, our gateway to Tawang for which we all were craving. First we were little bit disappointed as during the December month also it was not fully covered with snow. However we were exhilarated with the frozen lake as I was walking for the first time on the frozen lake. The temperature went down by -4 degree. On the way, I saw a frozen landscape & it looked thoroughly amazing. The awe-inspiring beauty of Sela pass was just a beginning as the journey had many more awe-struck places in its kitty.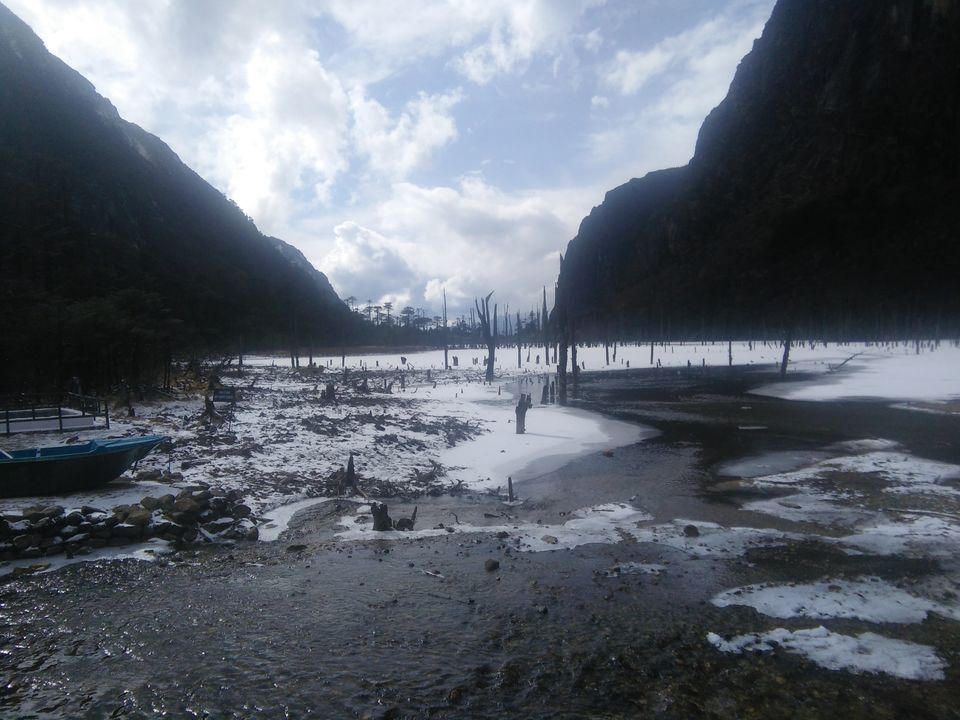 Our 2nd stop was Jaswant Garh War Memorial. When we decided to visit Jaswant Garh, the place sounded very ordinary to me, however when I stopped there & while talking to one military personnel, he explained us the whole story of Jaswant Singh. He narrated us the whole story how Jaswant Singh fought alone with more than 1100 Chinese Army during the Indo- China War. He did not only injured 800 Chinese army personnel but also killed 326 Chinese army personnel alone. His story took us again in the era of Indo-china War as I could feel the situation of the place during War times. After spending some time, we went ahead as it was another 3 hours journey for our destination. I crossed one of the beautiful waterfalls I had seen so far as it was just not a waterfall. It was a waterfall with the rainbow shining in it.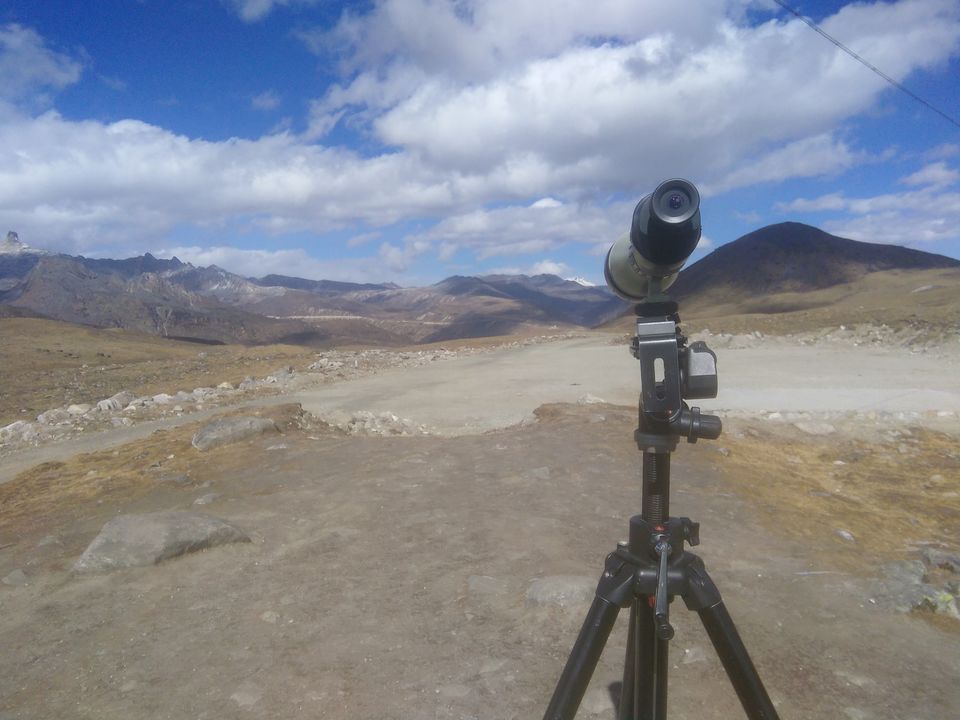 We entered in Tawang after a beautiful journey of 8 hours, after booking our guest house; we went on to book a cab for sightseeing. So the plan was very clear as we knew what we wanted to cover in Tawang. Next morning, we checked the temperature & it was -8 degree. After not having bath for almost 2 days, I experience the best winters of my life. We went on to see the snow covered Bumla pass – Indo-China border. Our Indian army personnel deserve all our appreciation as what they do, we cannot even think of doing it. In the temperature of -9 to -15 degree, they put all their efforts to maintain the silence in ordinary citizen's life. Our visit to Madhuri Lake brought more memories to our trip to Tawang as I am a melodramatic person. Hence I could imagine all the Koyla movie shot here & started considering myself – Madhuri, yes but a bad version of her of course. Tawang town also has many places to visit such as Tawang monastery, Ropeway, Dalai Lama's birth place & circuit house.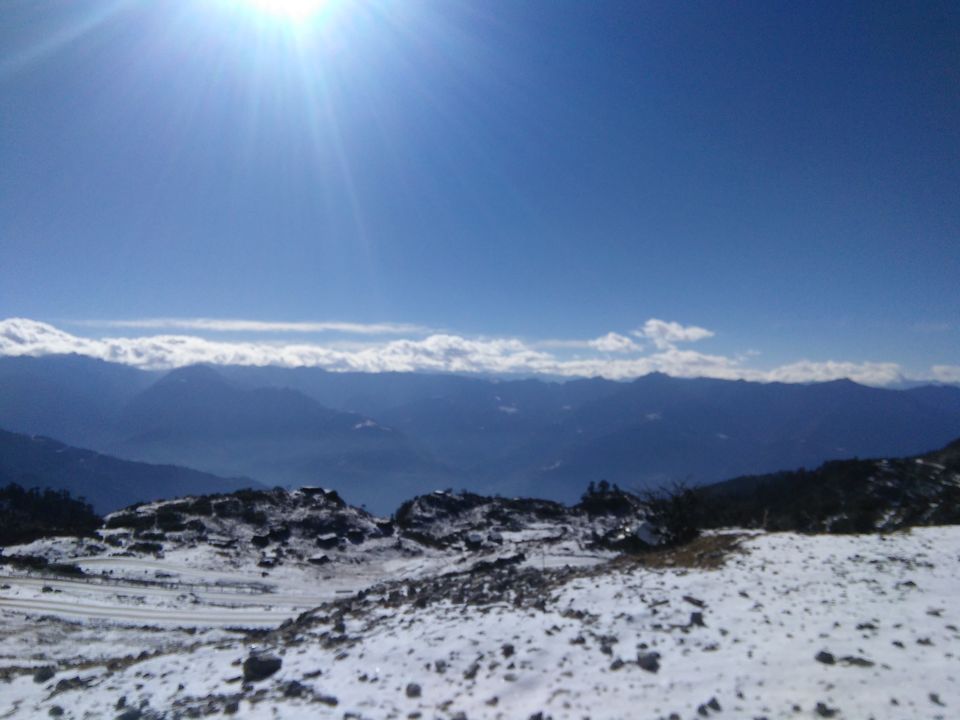 On the last day of our trip, I finally experienced the first snowfall of my life. I am short of words as I cannot explain my happiness. A kid has entered into my soul & I was just dancing. Tawang is just not a place; it's an emotion which we will feel only when we will experience the life of Indian Army. A land of victory& sacrifices which have kept so many vigorous stories which will touch your soul & change your thoughts & opinions about our Defense force.
The original article was posted on www.conversegirl.com !!
Now you can follow us on facebook as well - https://www.facebook.com/events/1573746195987149/