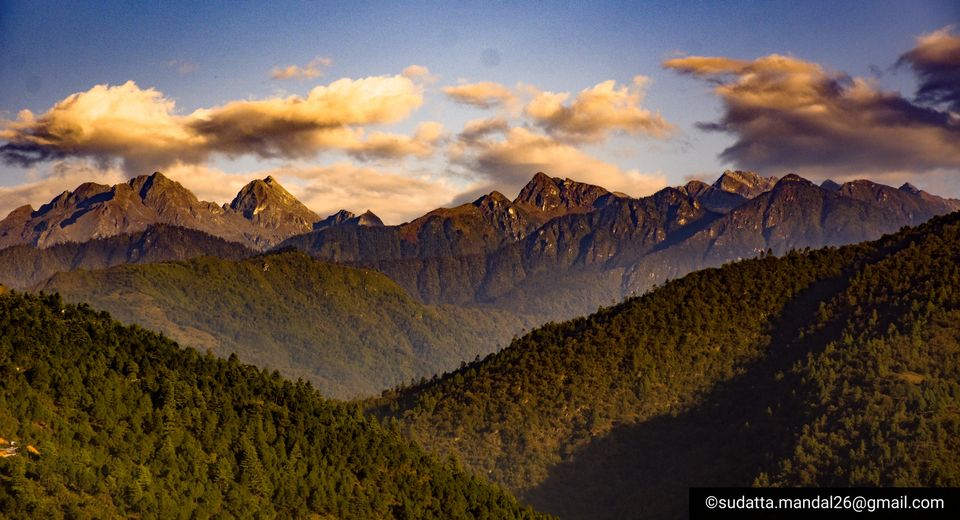 ⦿Day1(14thOct, 2019- Guwahati Stay): In morning 4:00AM we started for Bagdogra Airport(IXB) and arrive there around 7:15AM. Our flight for Guwahati was to be depart on 10:40AM. Arrive hotel in Guwahati by 12:30PM. Many of our group went for the local sightseeing but we stayed in hotel as we had an earlier visit in Guwahati in the year 2007. So if you want to go out then following places you must visit. 1>KAMAKHYA TEMPLE 2> UMANANDA TEMPLE 3>ZOOLOGICAL GARDEN 4>ACCOLAND 5>DEEPOR BIL(LAKE AND WETLAND) 6>BALAJI TEMPLE And 7>S.S. KALAKSHETRA.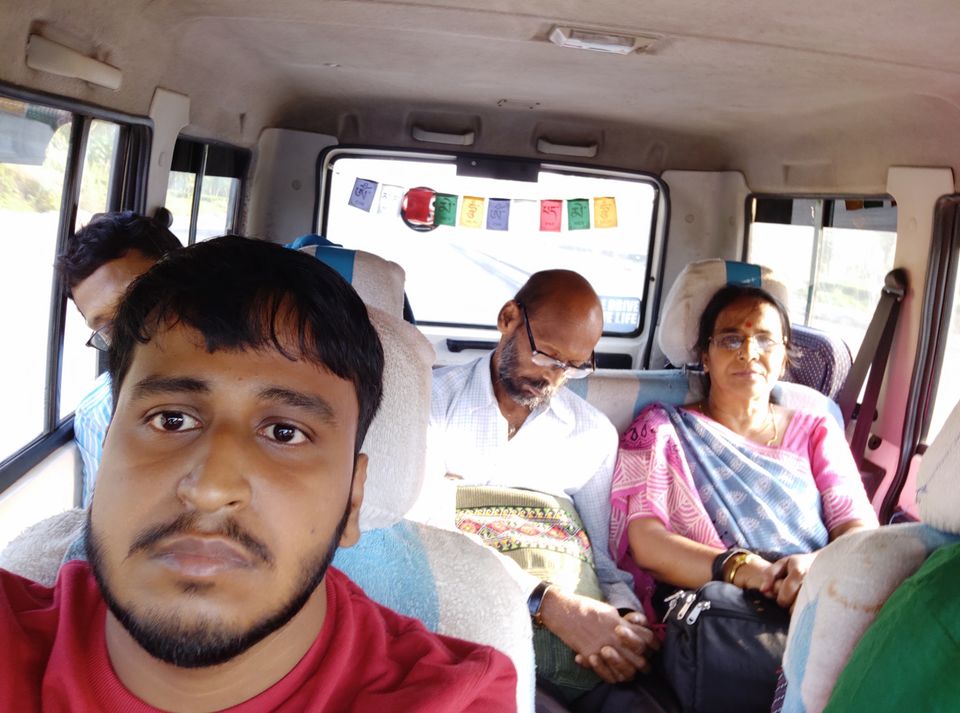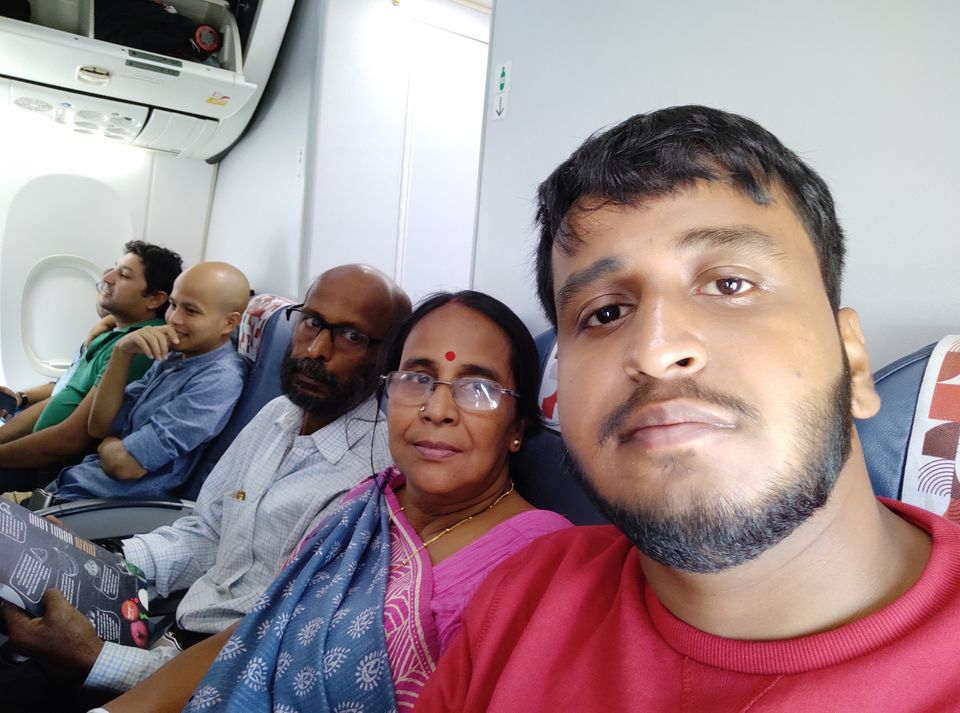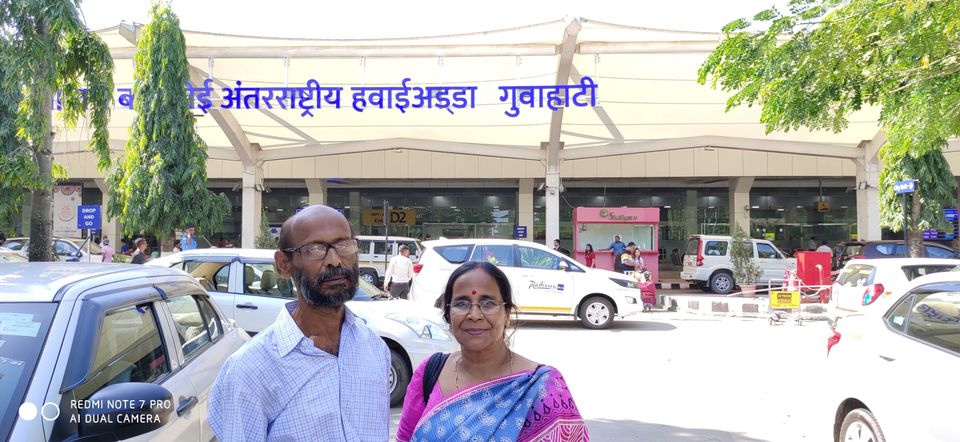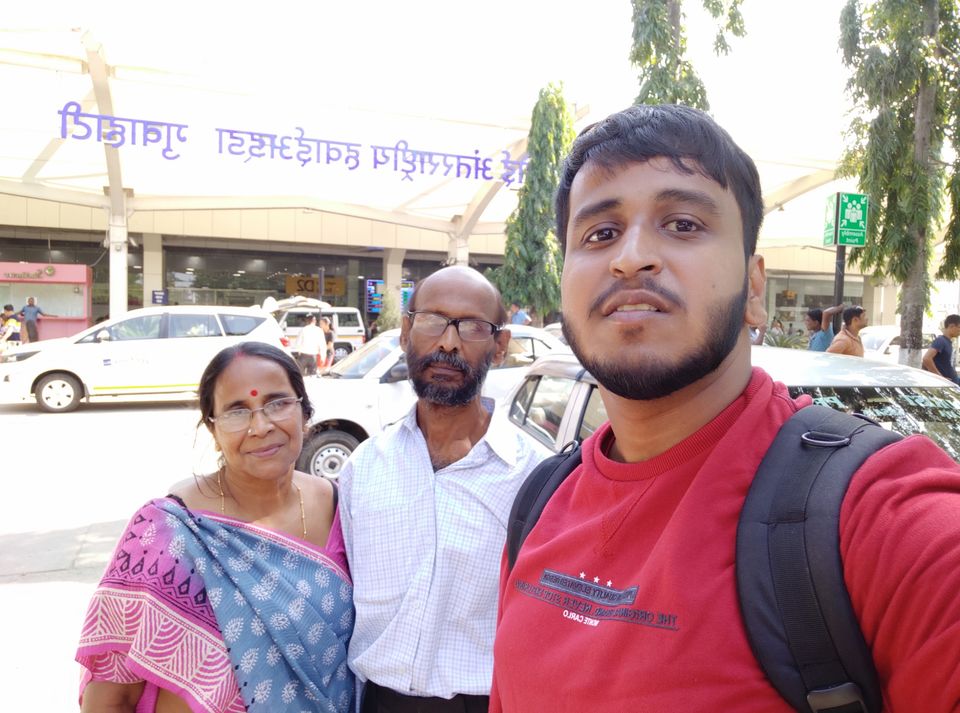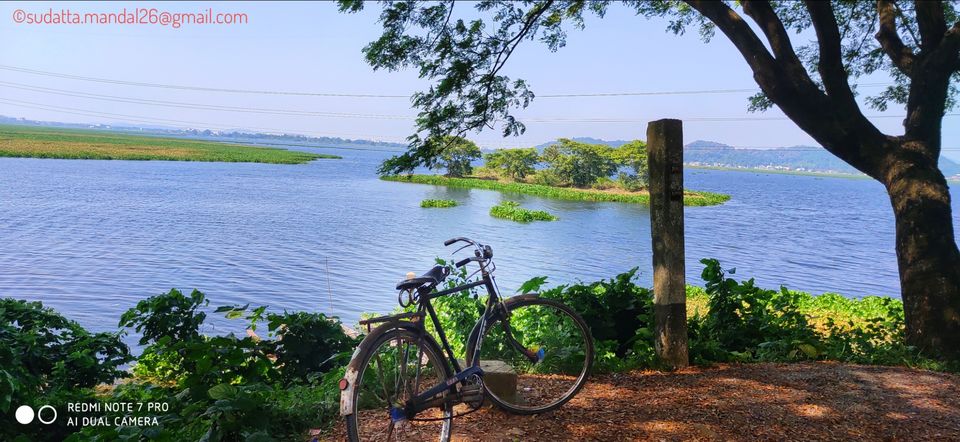 ⦿Day2(15thOct, 2019- Guwahati to Bhalukpong): Our departure schedule was 8:30AM. But it was delayed by 2 hours due to problems loading of kitchen items in the TRAVELLER car. So we started towards Bhalukpong and took a break for lunch. Including all the things the travelling time was approx. 7hours. If you go by a SUV or personal car it will take 5.5-6 hours including lunch.
#Note: if possible checkout earlier(by 6:30-7:00AM) in morning from Guwahati. If you arrive early at Bhalukpong then you will have a chance to visit the market, river bank and ORCHID RESEARCH CENTRE, Tippi. So you can checkout unhurriedly for Dirang next day because road closure may happen ahead.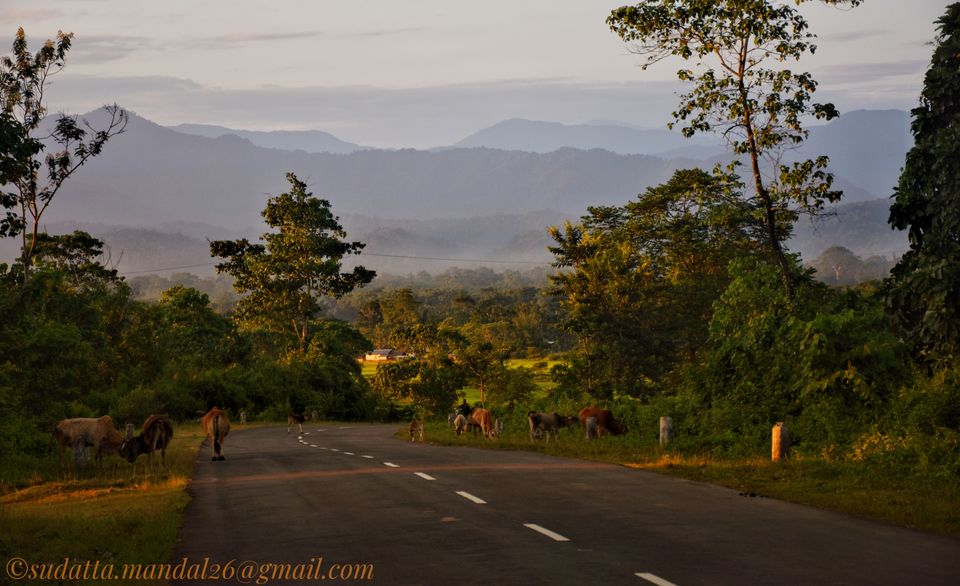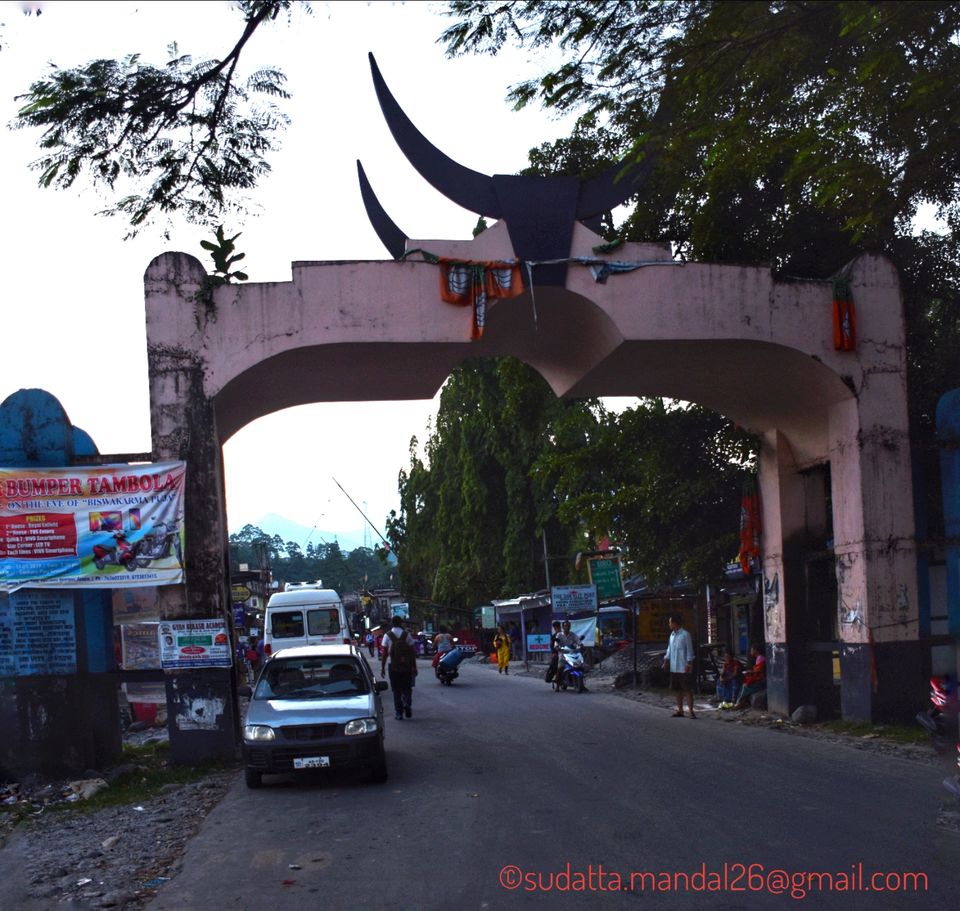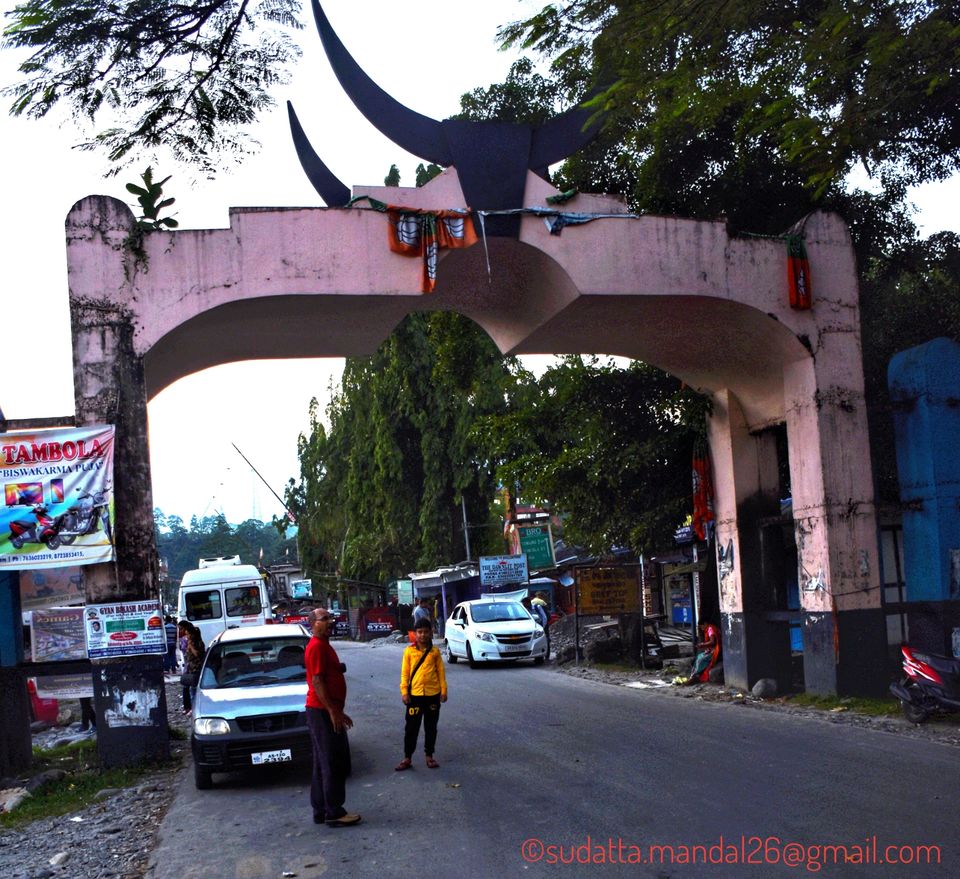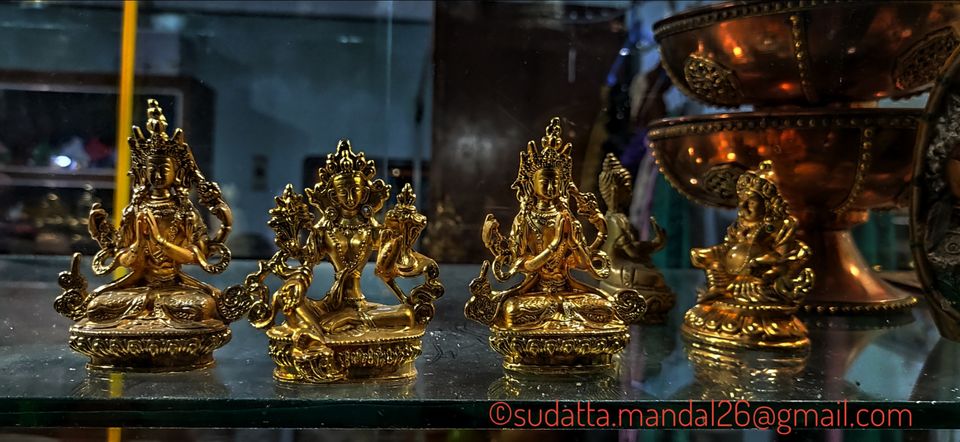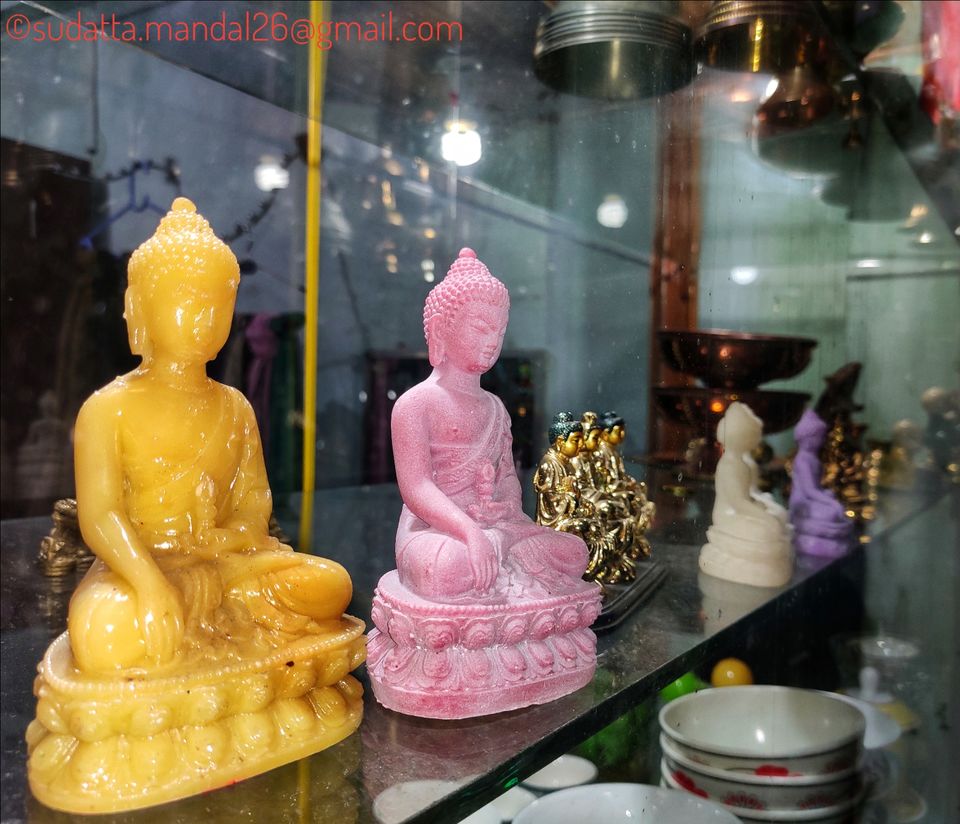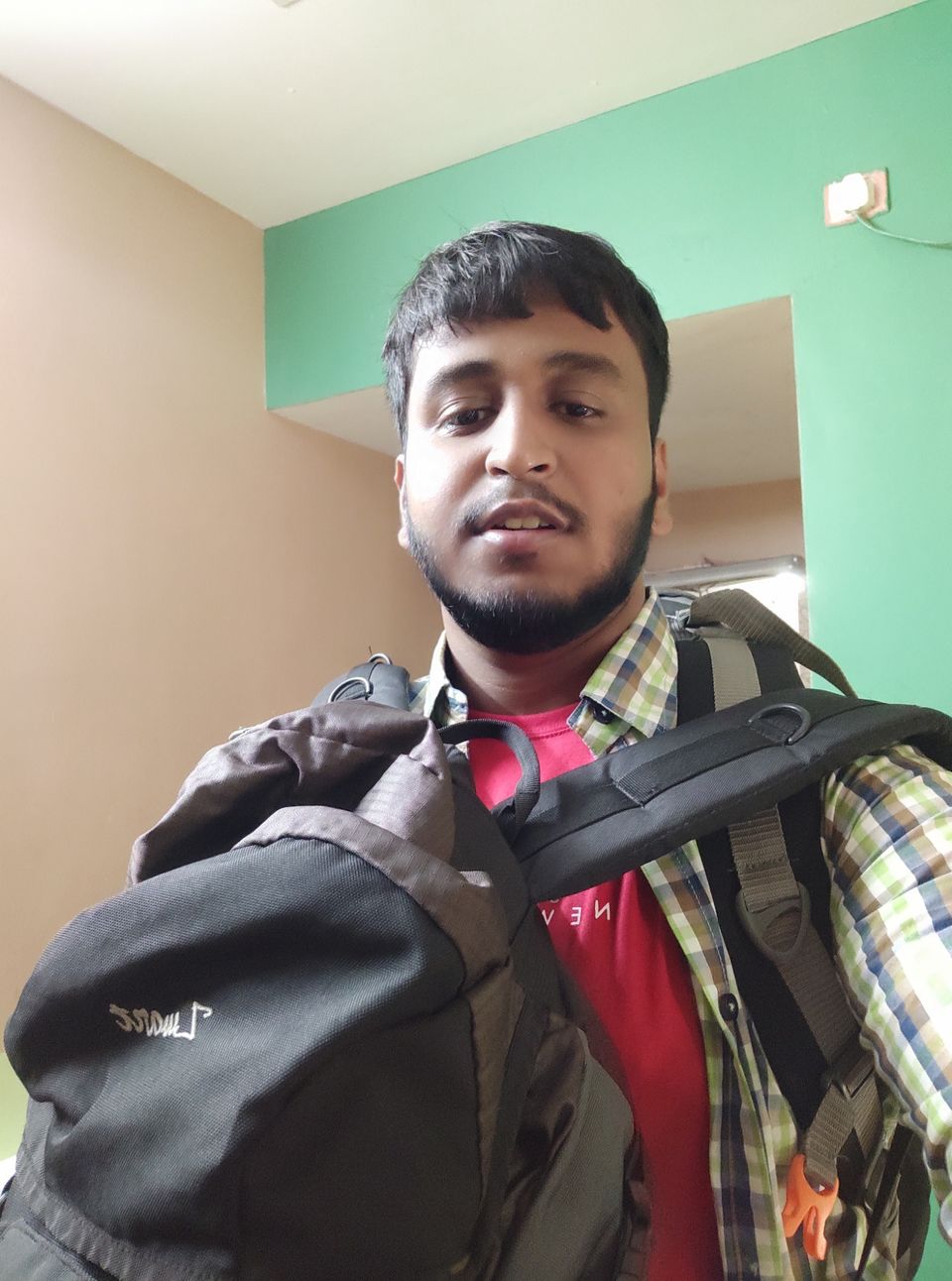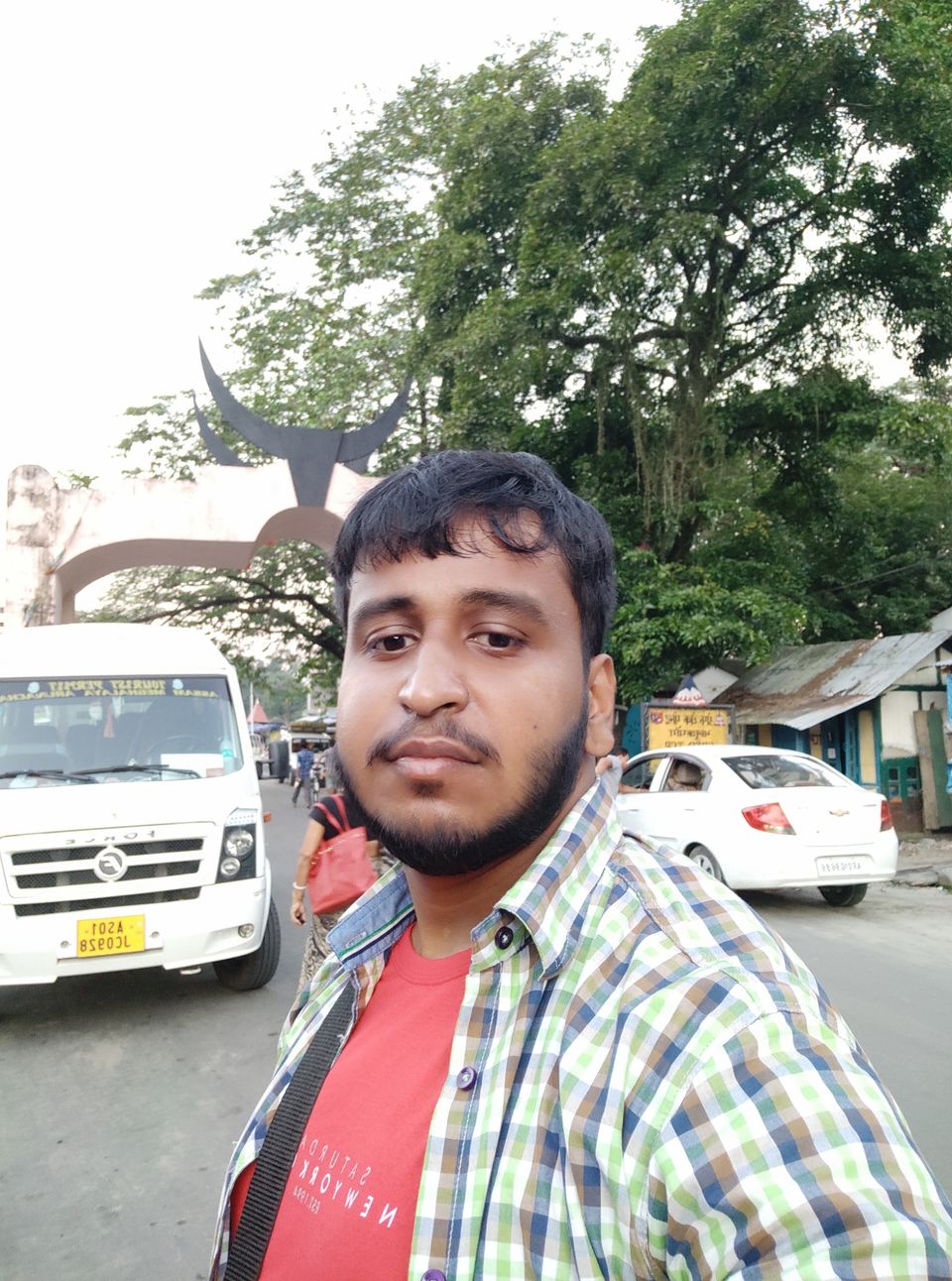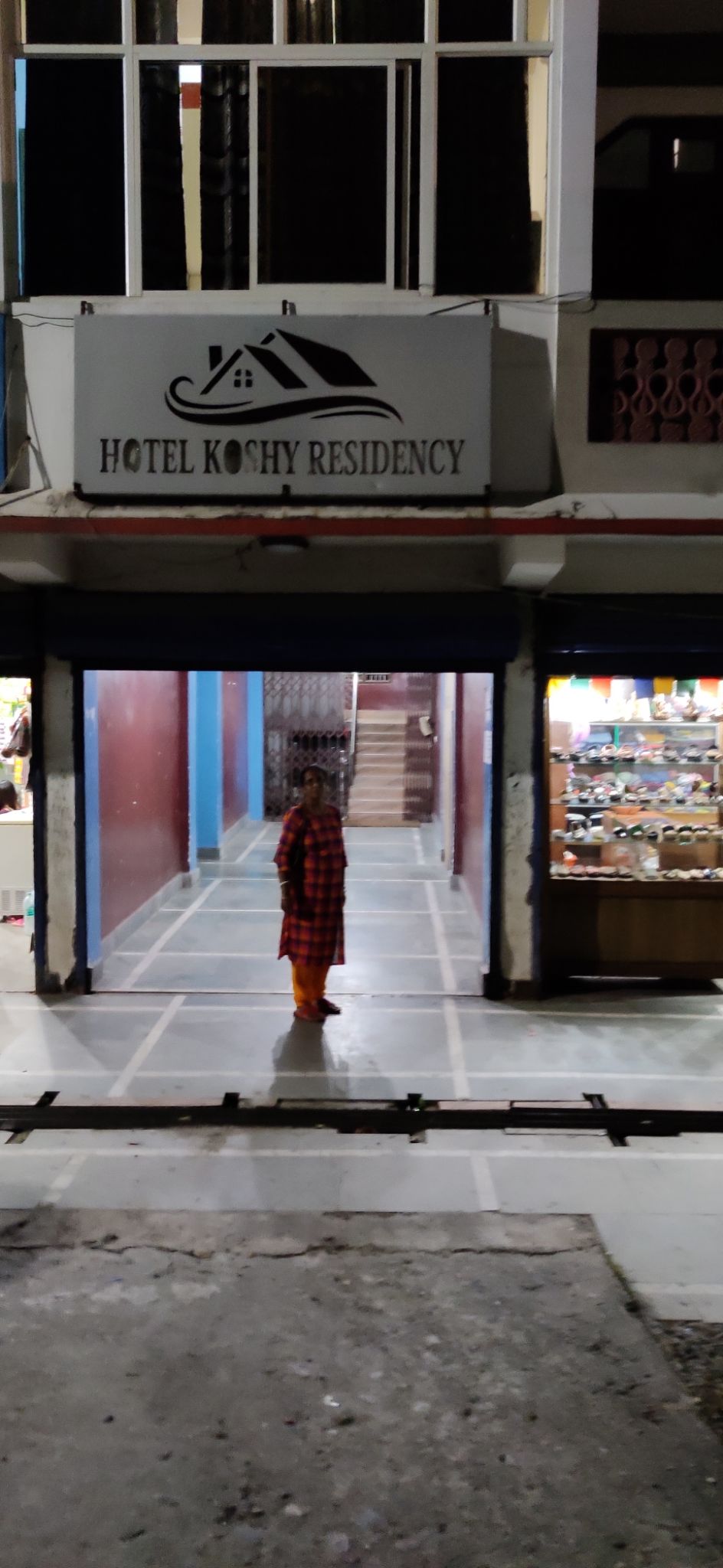 ⦿Day3(16thOct, 2019- Bhalukpong to Dirang via Bomdila): On that day we set off for Dirang by 7:00AM.Visited ORCHID RESEARCH CENTRE, Tippi just half-an-hour later of setoff. A journey of 140Km in hilly roads was full of excitement. We faced off-roads in 40% of the journey. Visited Bomdila Monastery(also known as GRL Monastery) middle of the journey. Arrive Dirang by 5:00PM.
#Note: If you arrive by 2:30PM then you must visit Dirang Monastery(TDL Monastery) and hot water spring*.
*I suggest you not to waste your next day's schedule time there as the hot water spring is not so much special. You need to check out early by 7:00AM if possible and spend 1hour in TDL monastery for 1 hour in morning.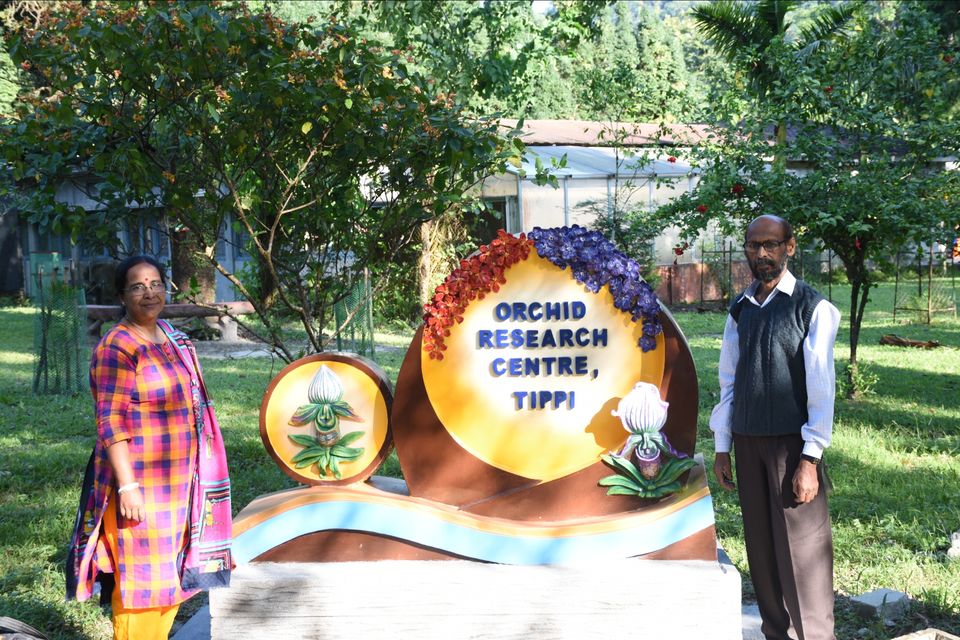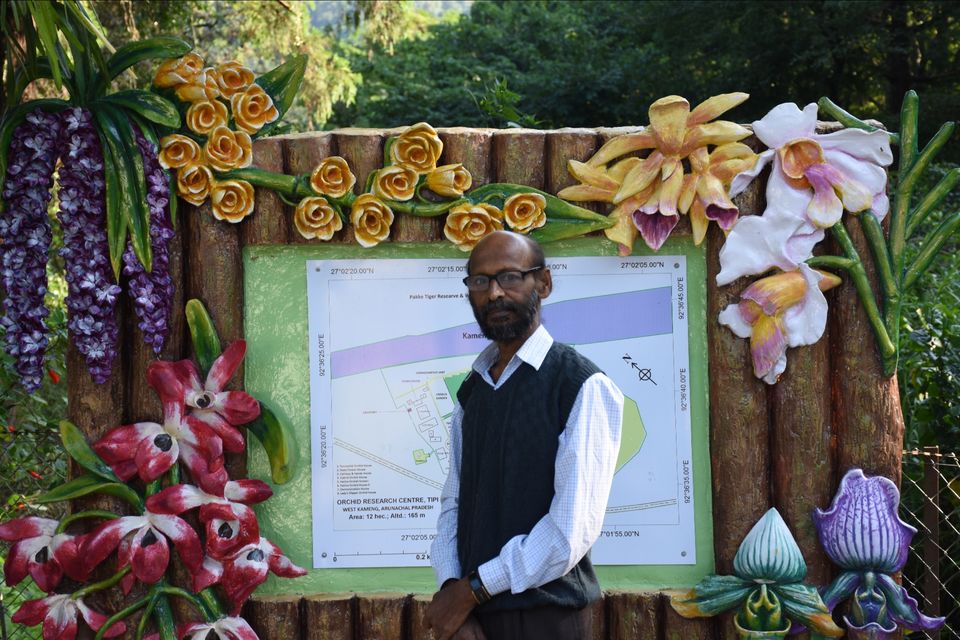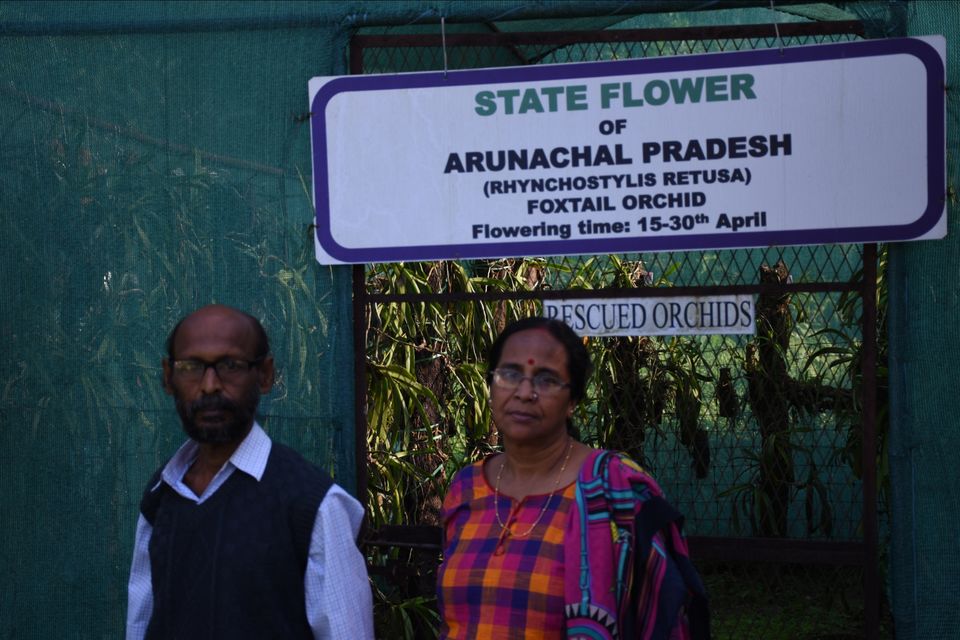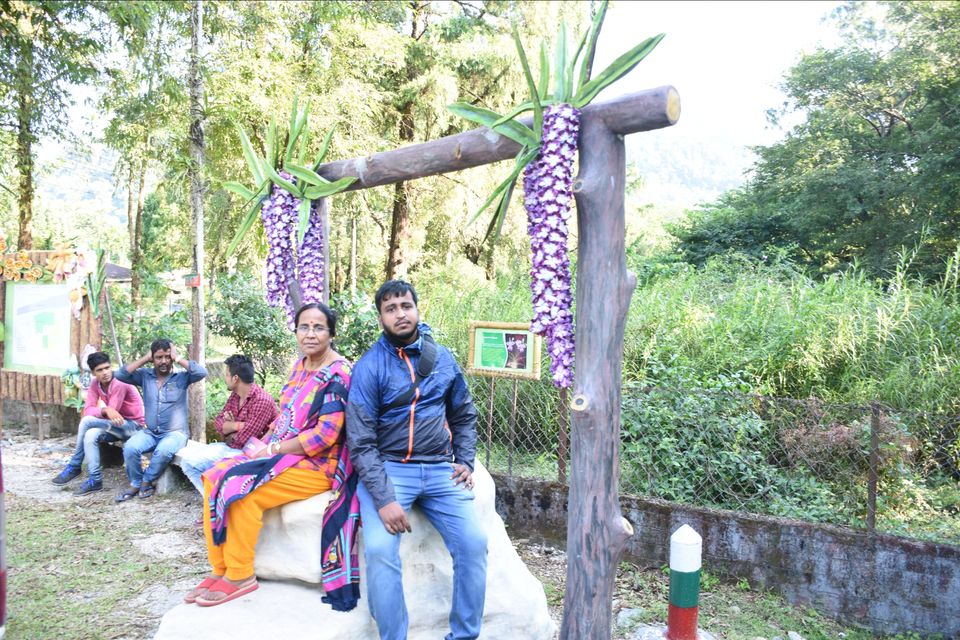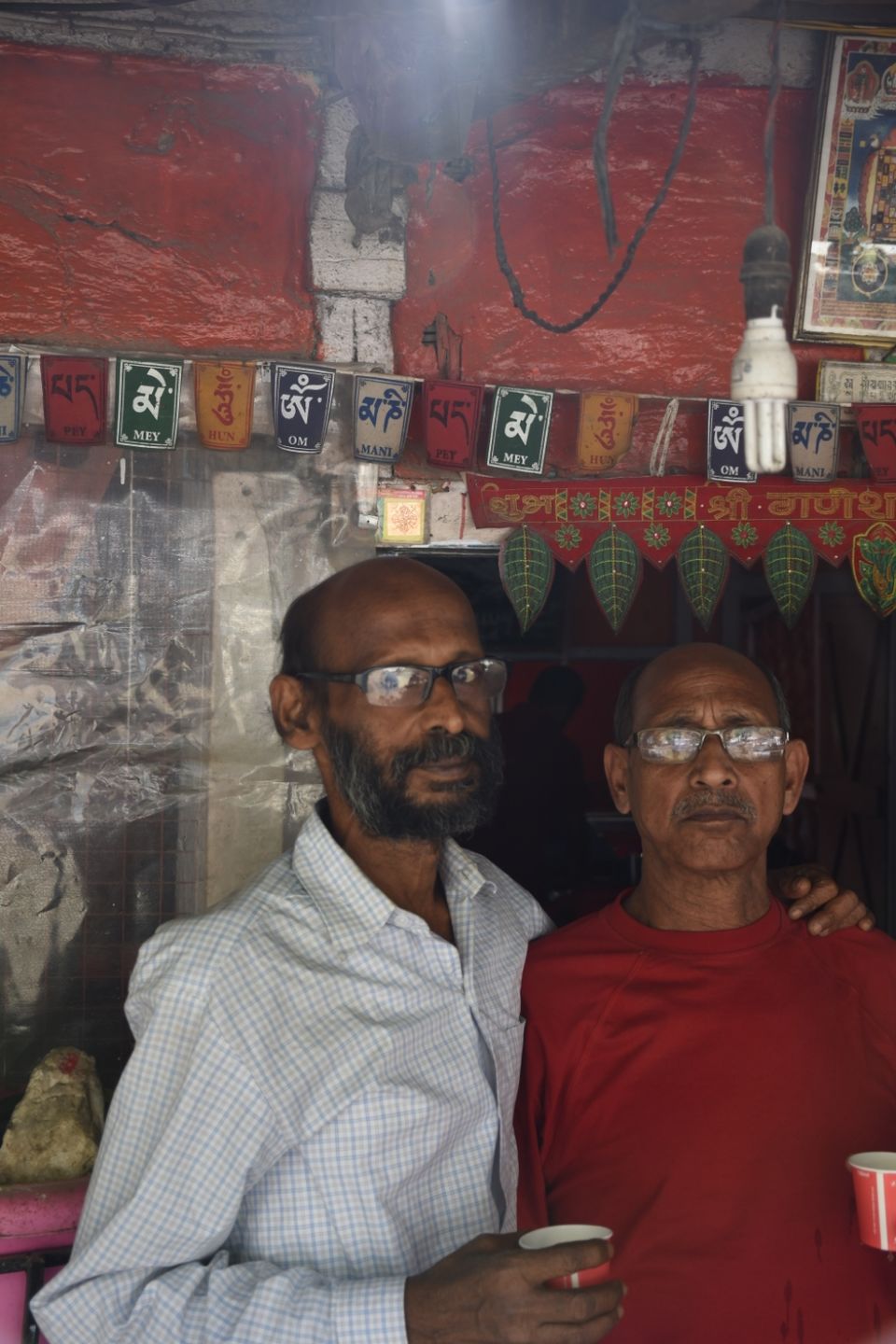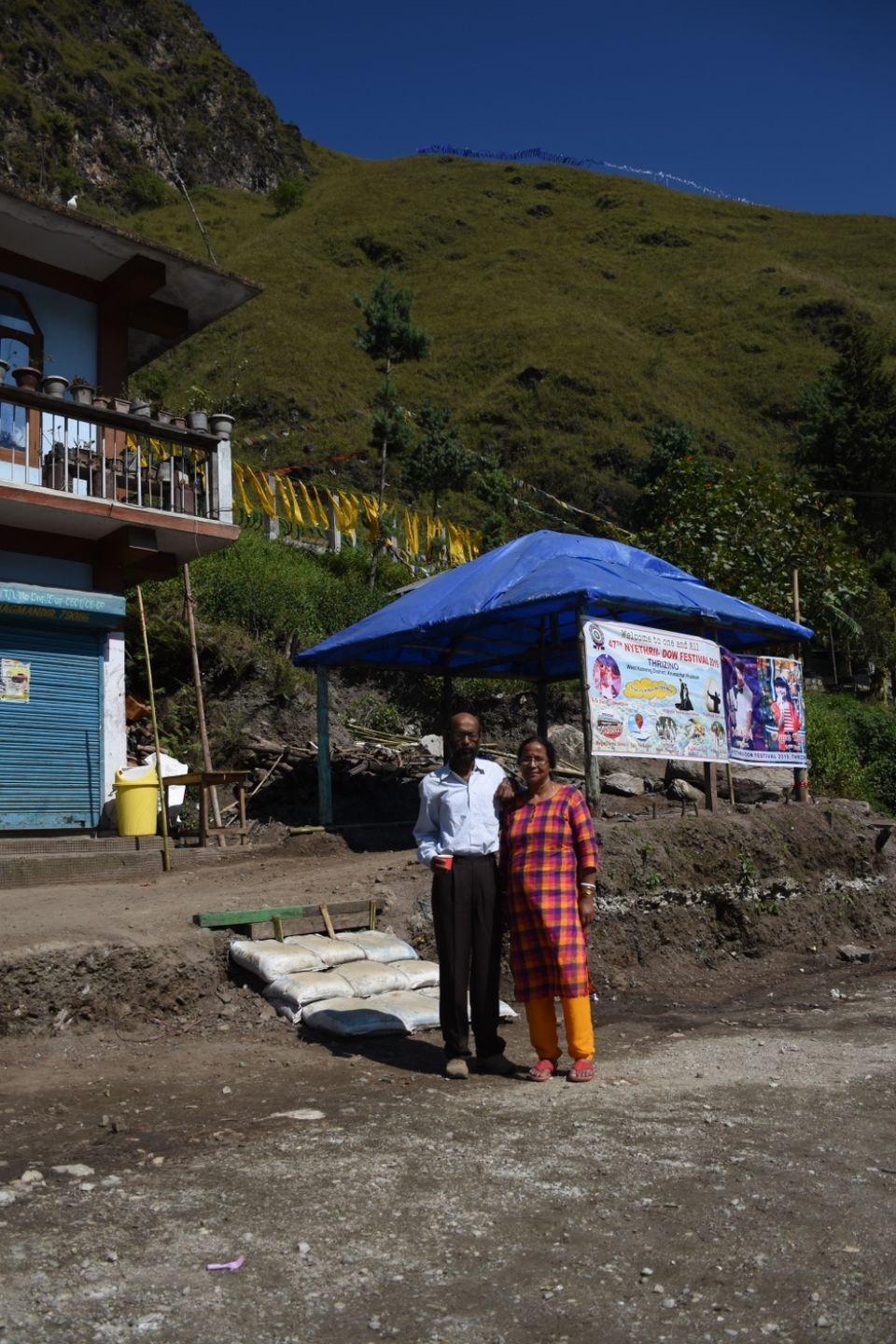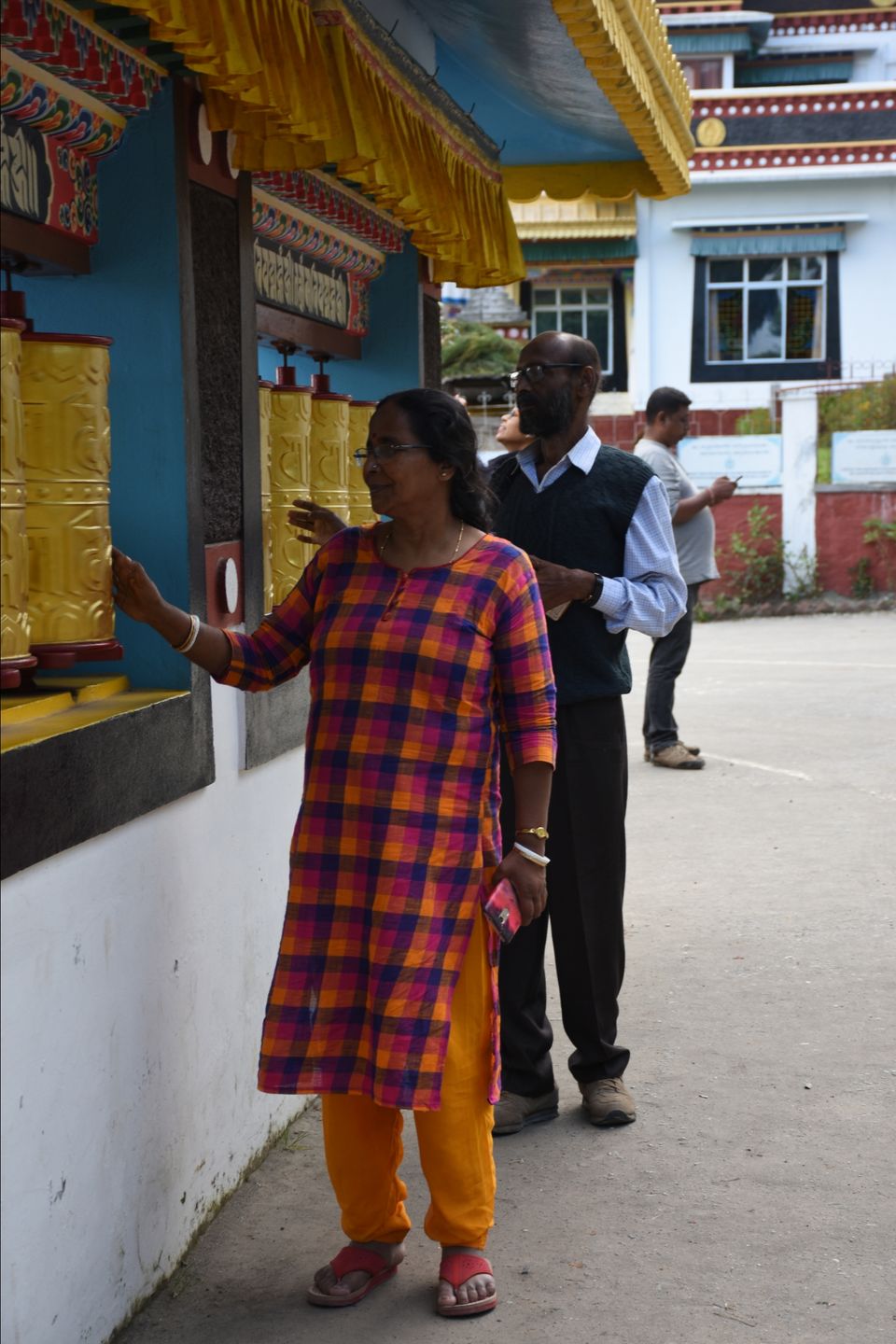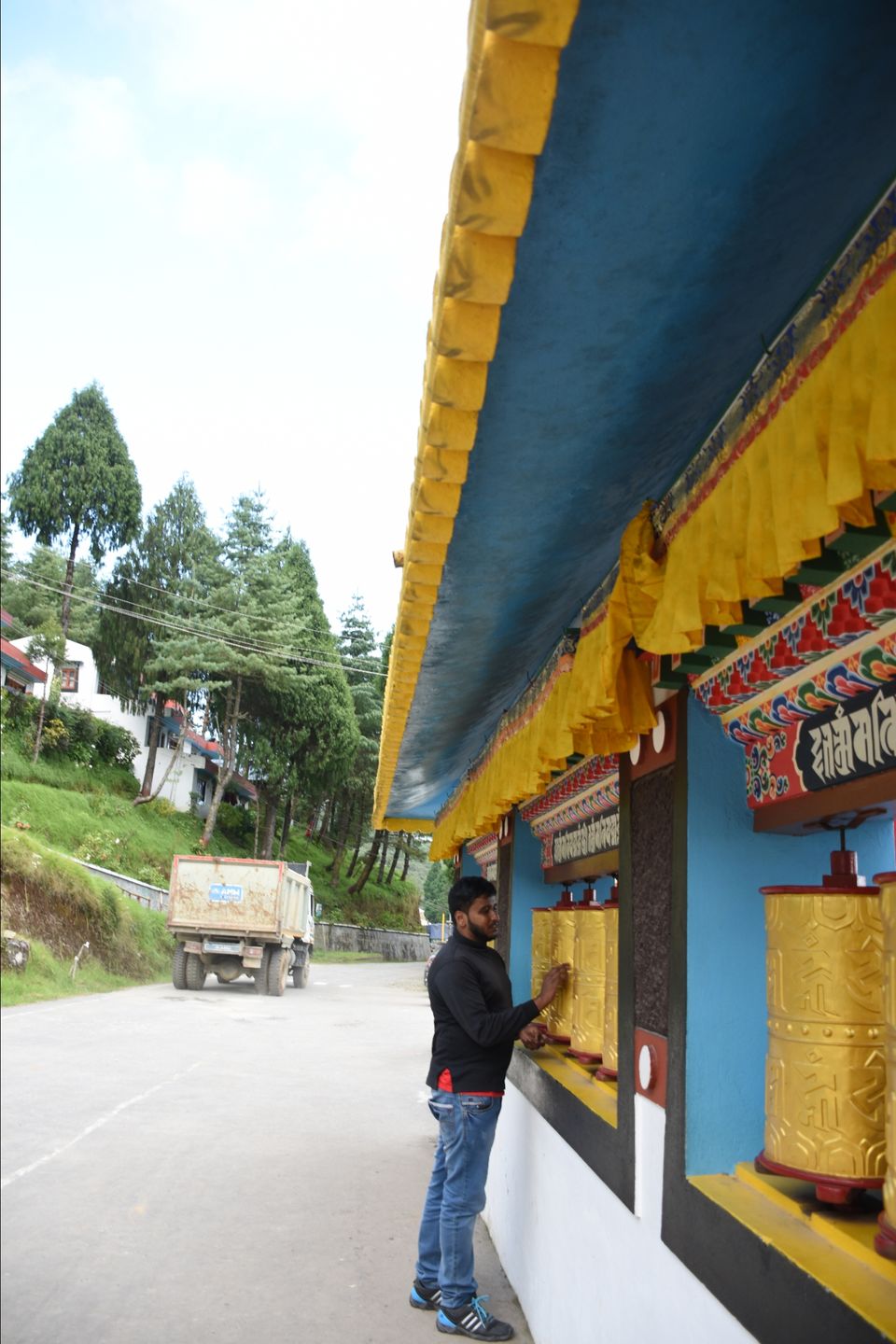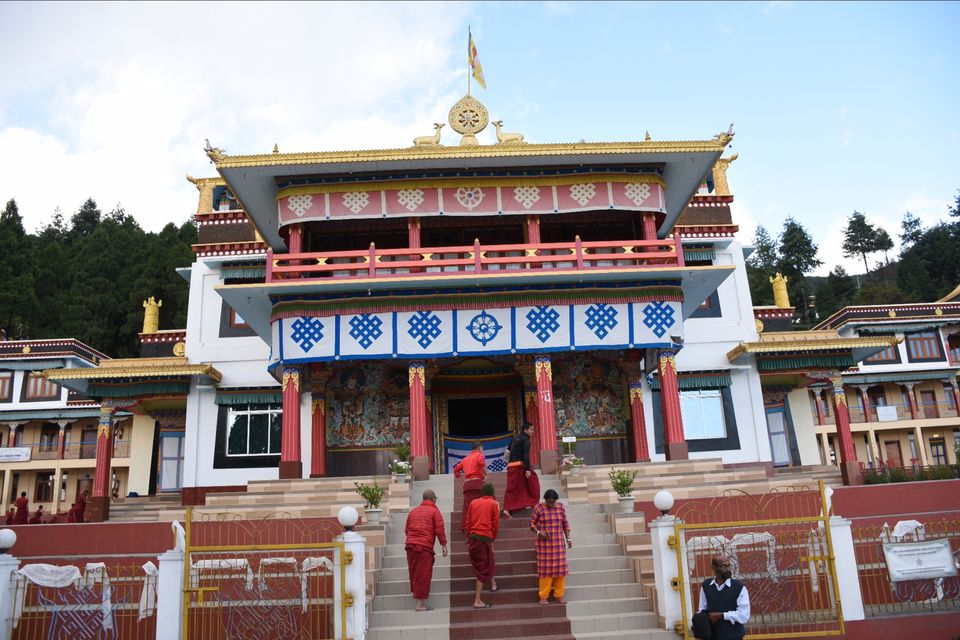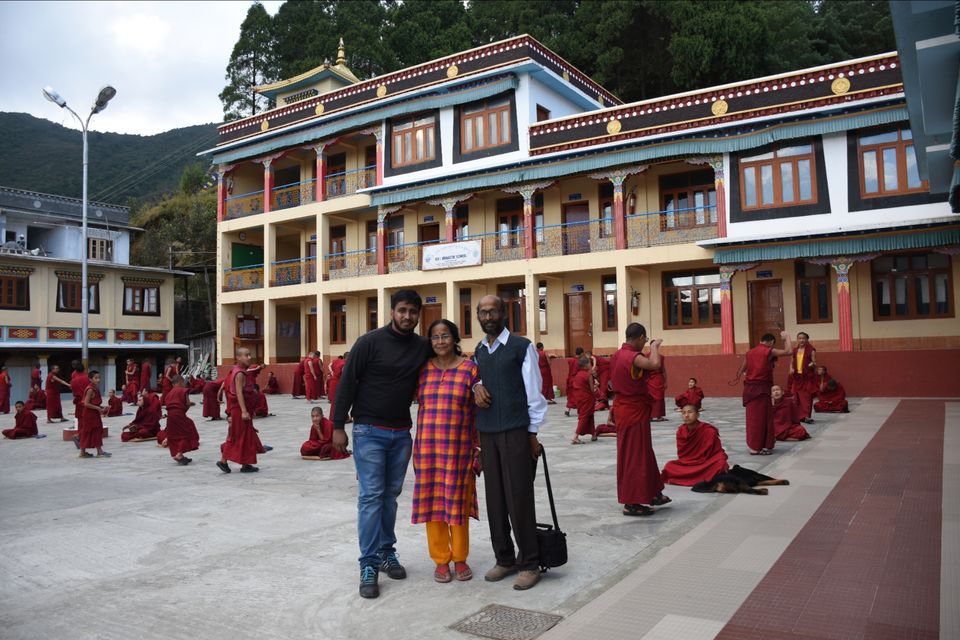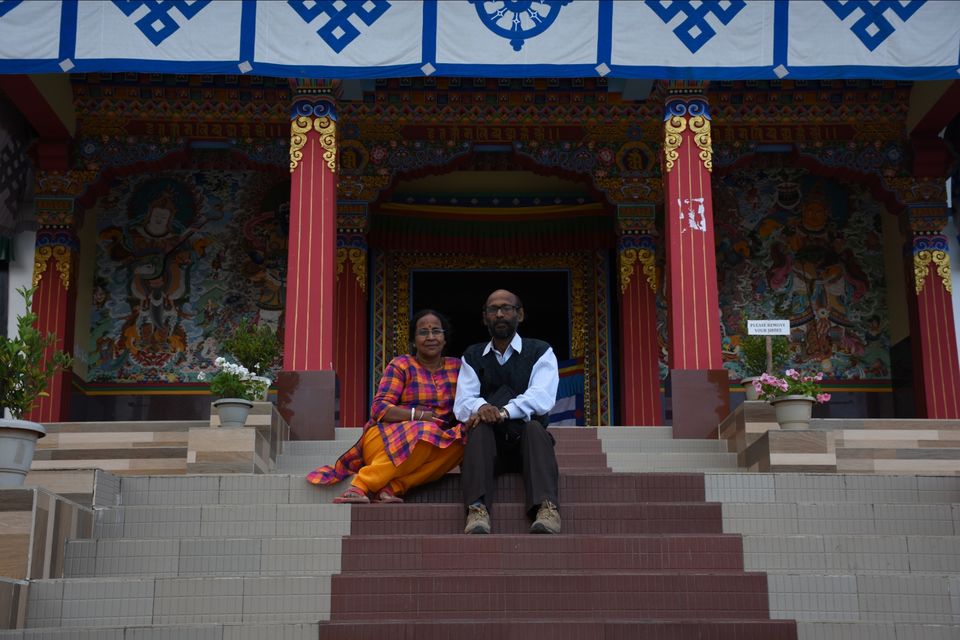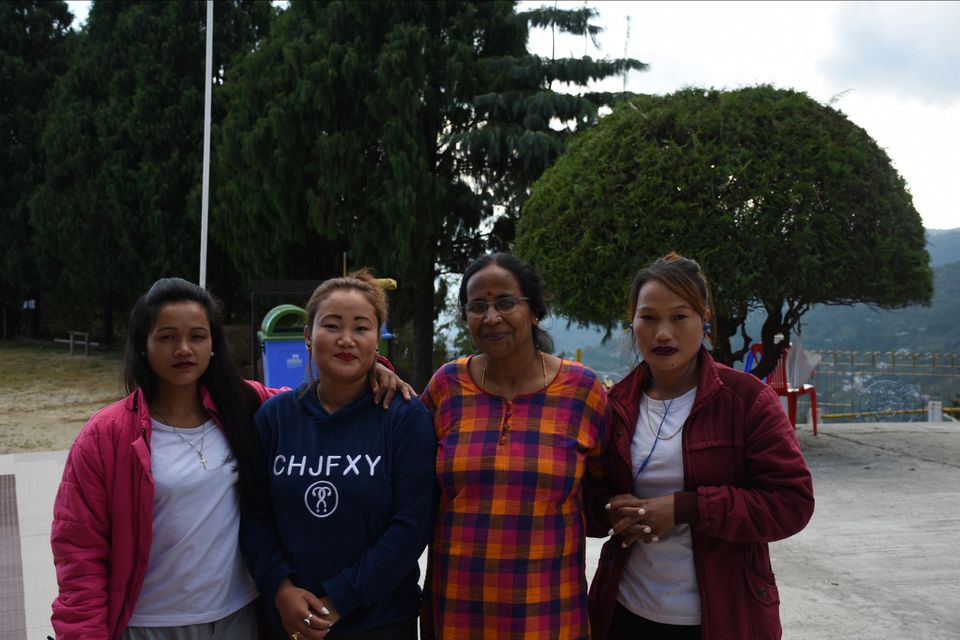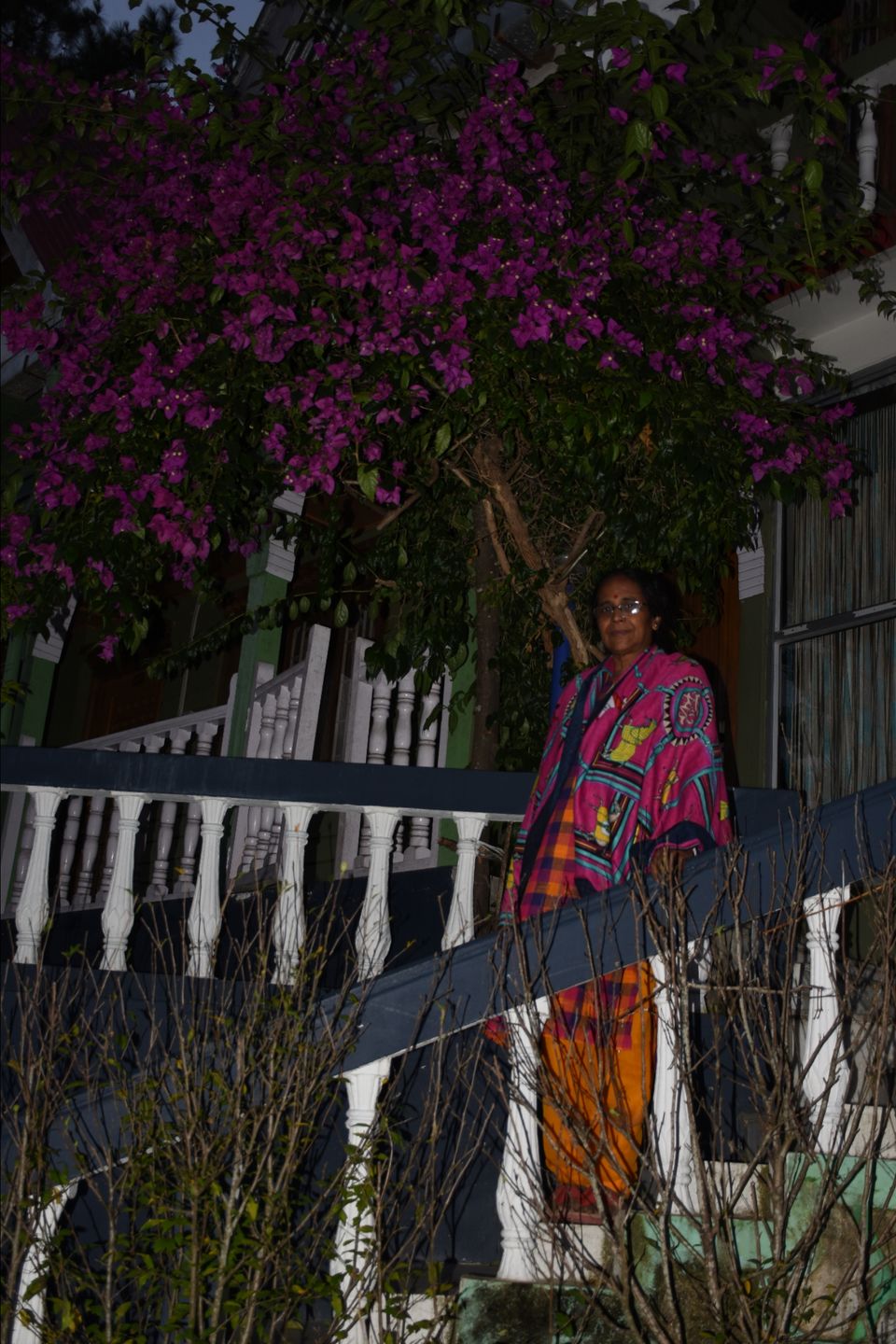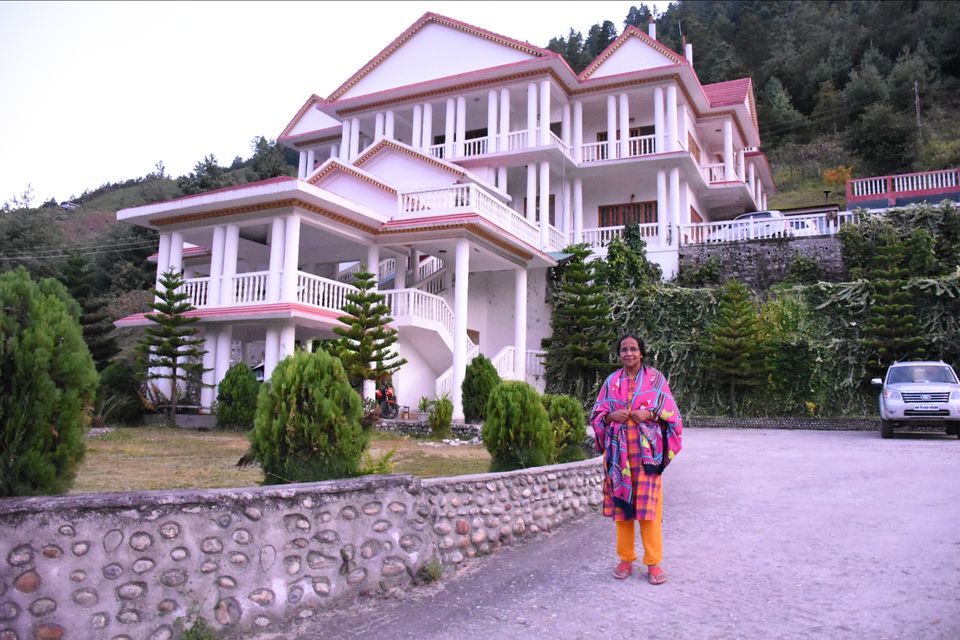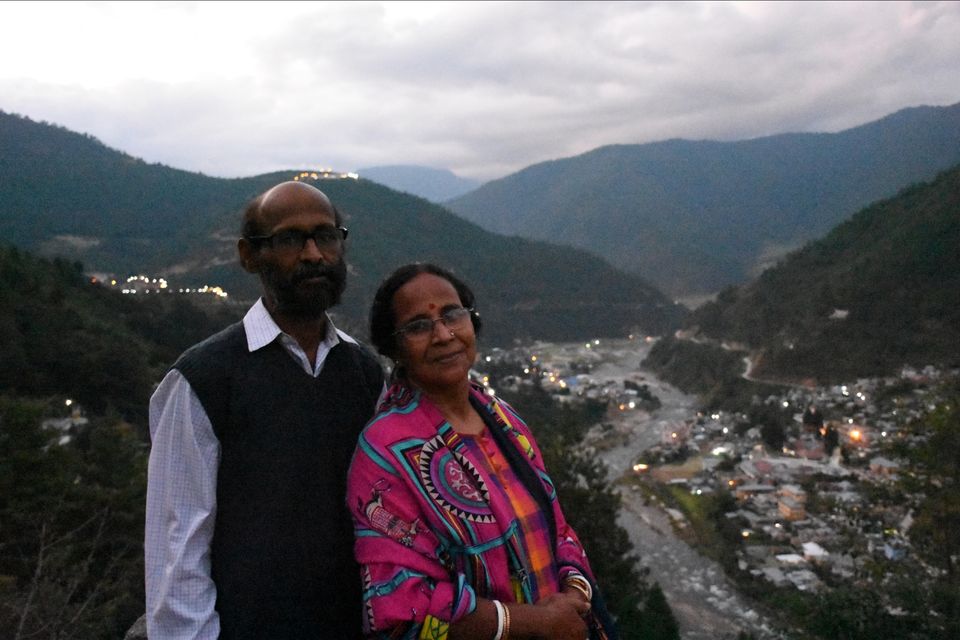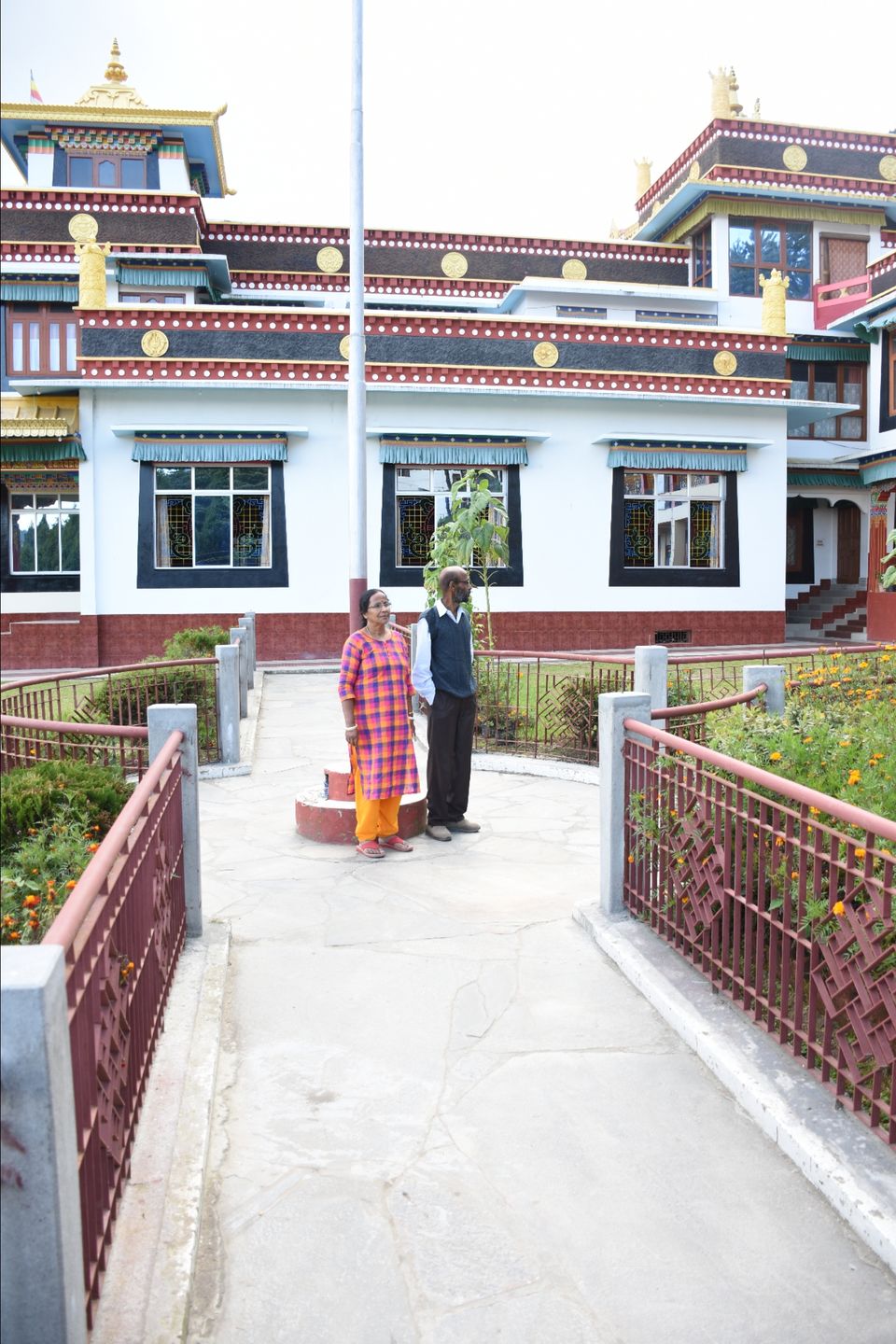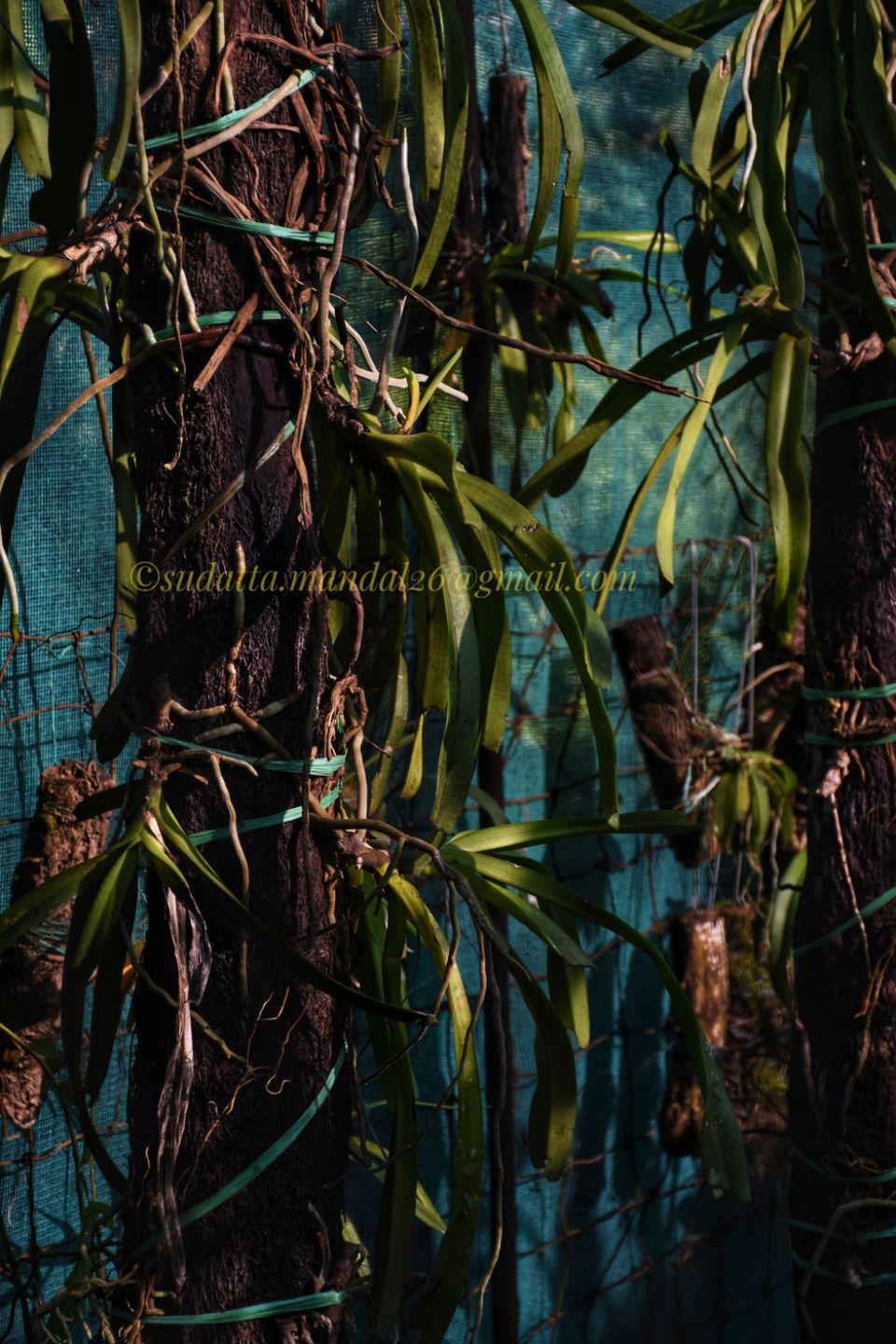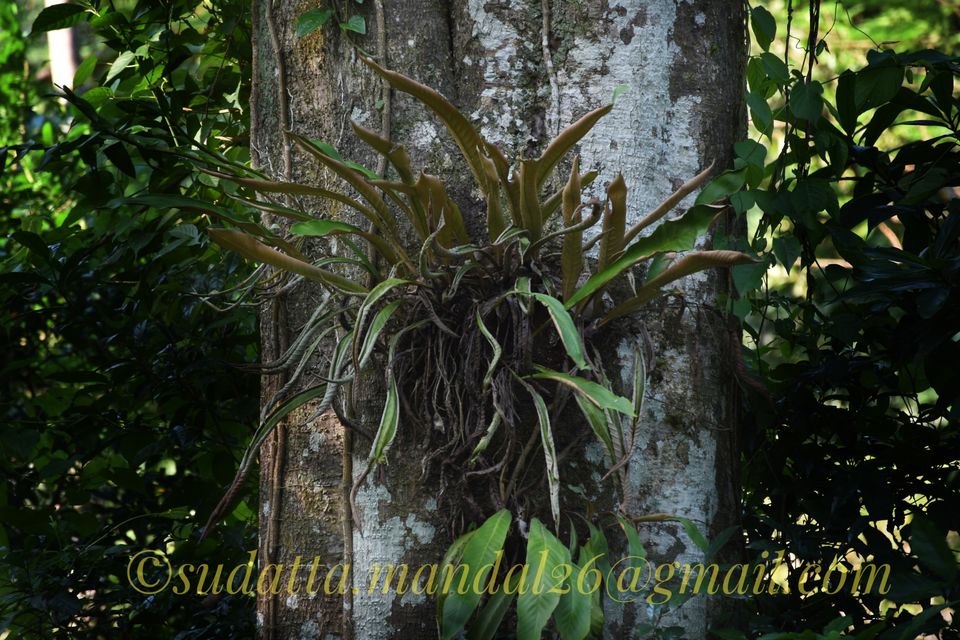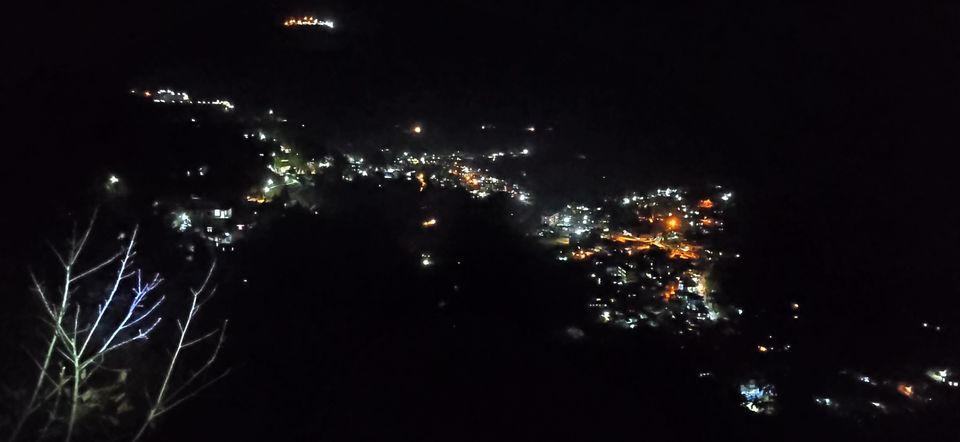 ⦿Day4(17thOct, 2019- Dirang to Tawang Via Sela): After spending splendid night at Dirang on that day we started for the best part of Arunachalpradesh, Tawang. After having a glimpse of TDL Monastery and Hot water Spring the car was running through the trails. The next stoppage was Sela top(Altitude:13700ft.) and Sela lake. You can have the visibility of changing of vegetation and livestock according to altitude. A rivulet or raft has been formed from Sela lake. Whatever the weather may you have, just feel it. We stopped at Jashwant Gadh to pay respect to the martyred. Arrive tawang after a journey of approx. 140Kms. If you arrive early try to cover the local market.
#Note: 1>Do not take photos at 'DEFENCE CAMP AREA' as a responsible citizen.
2>Take warming cloths or cold protection garments as your requirement for Sela and Bumla.
3>You should have done a medical checkup of your parents( if they are aged 50+) and medicines as required or prescribed by physician.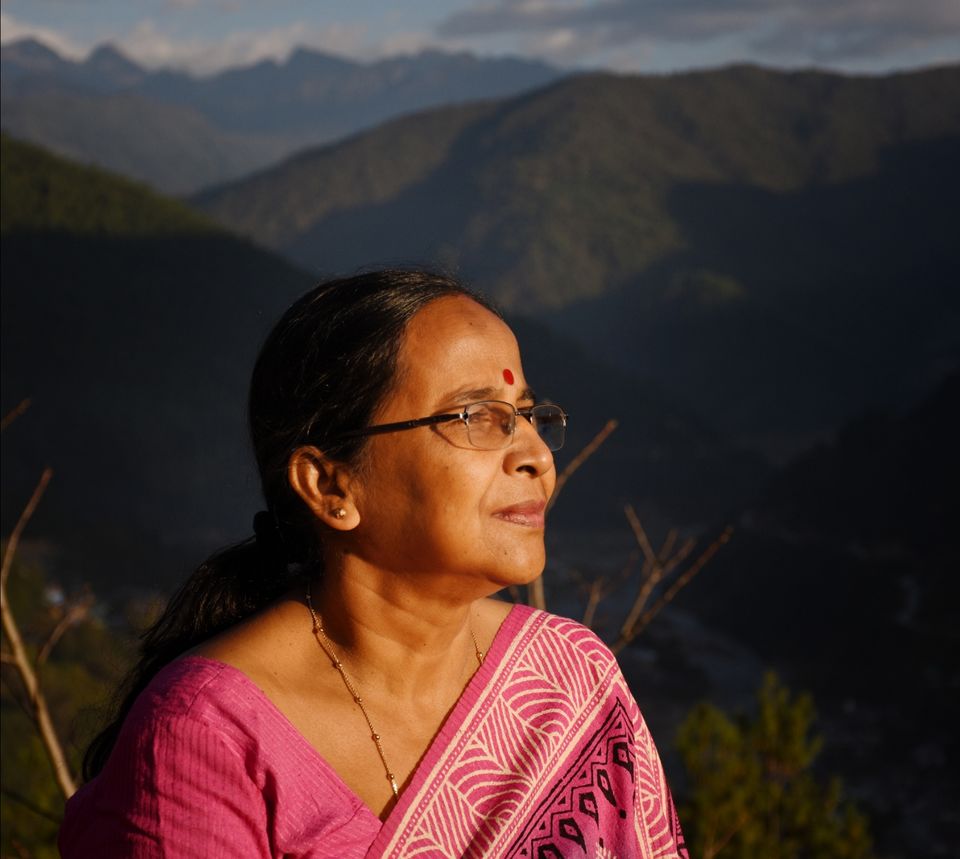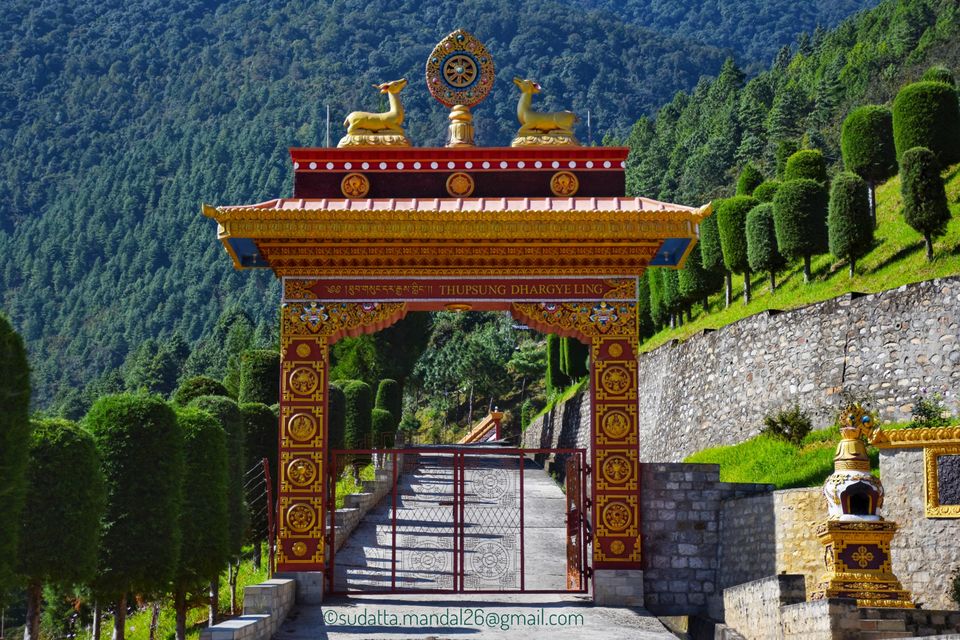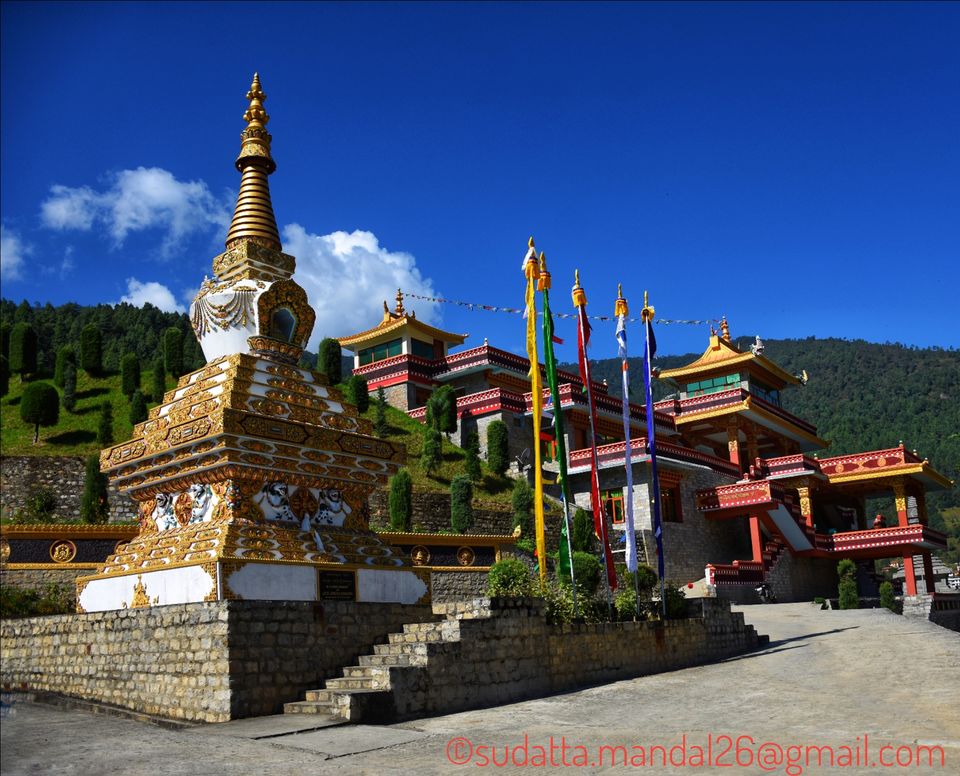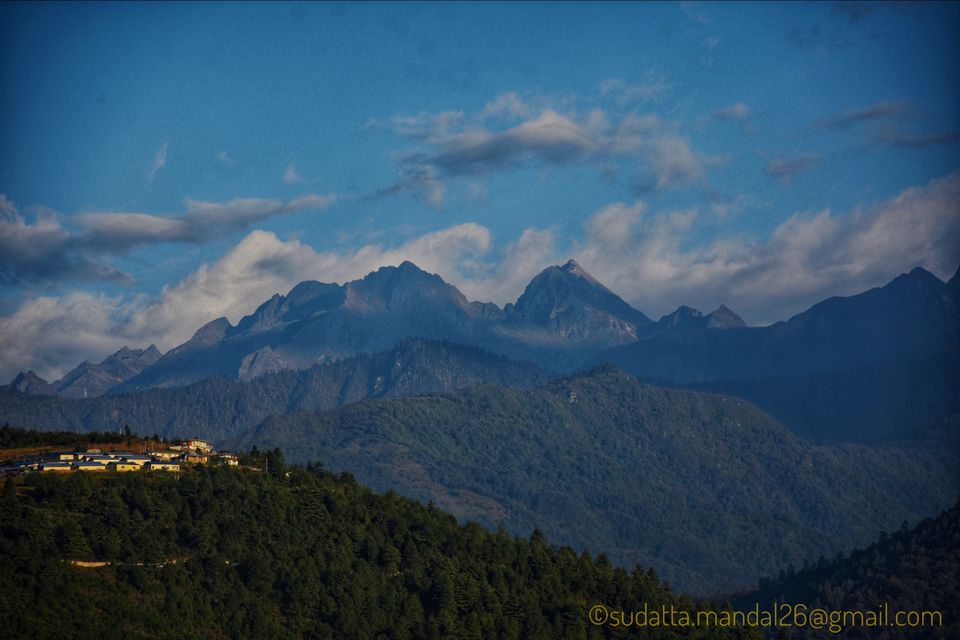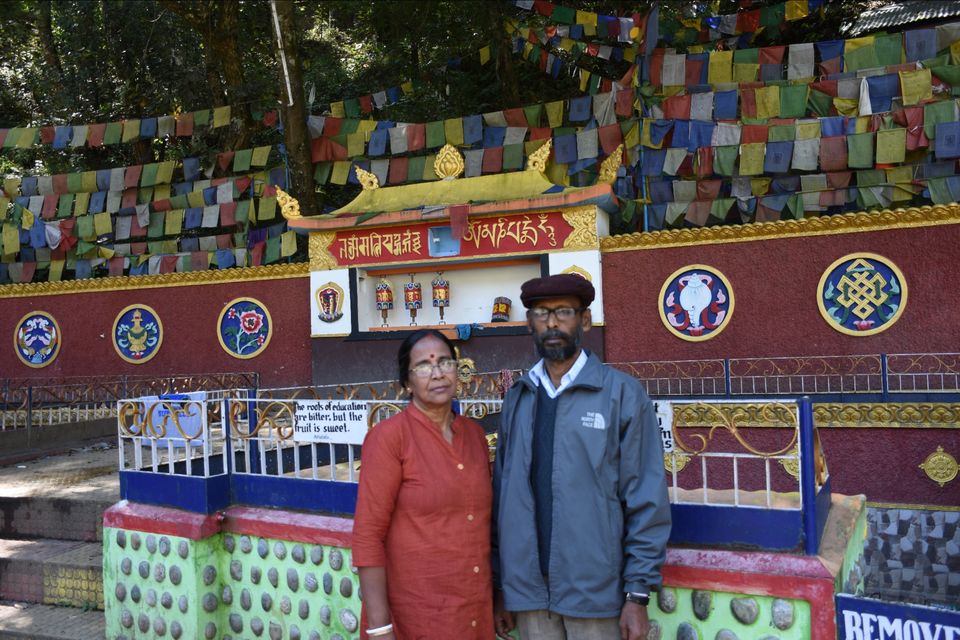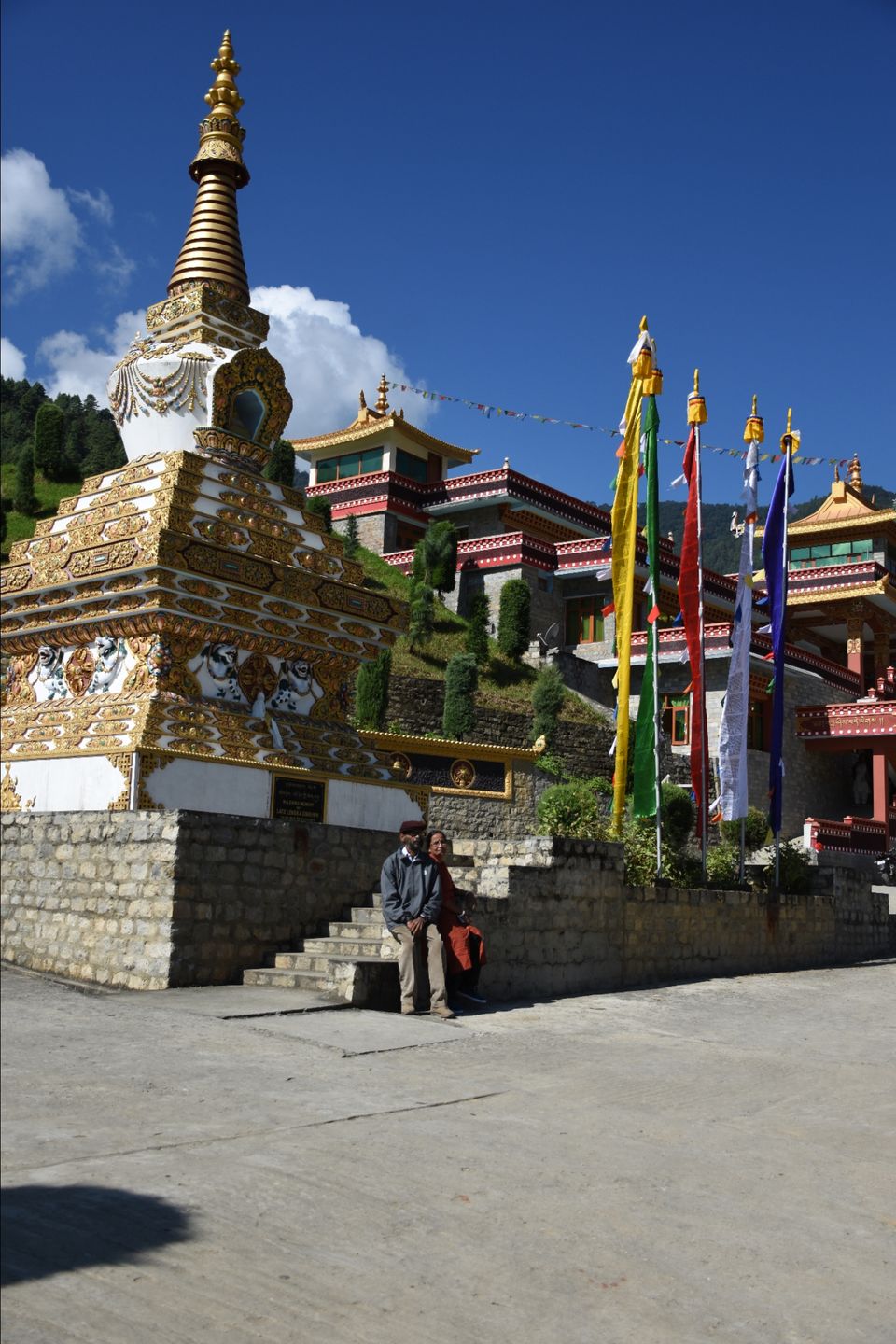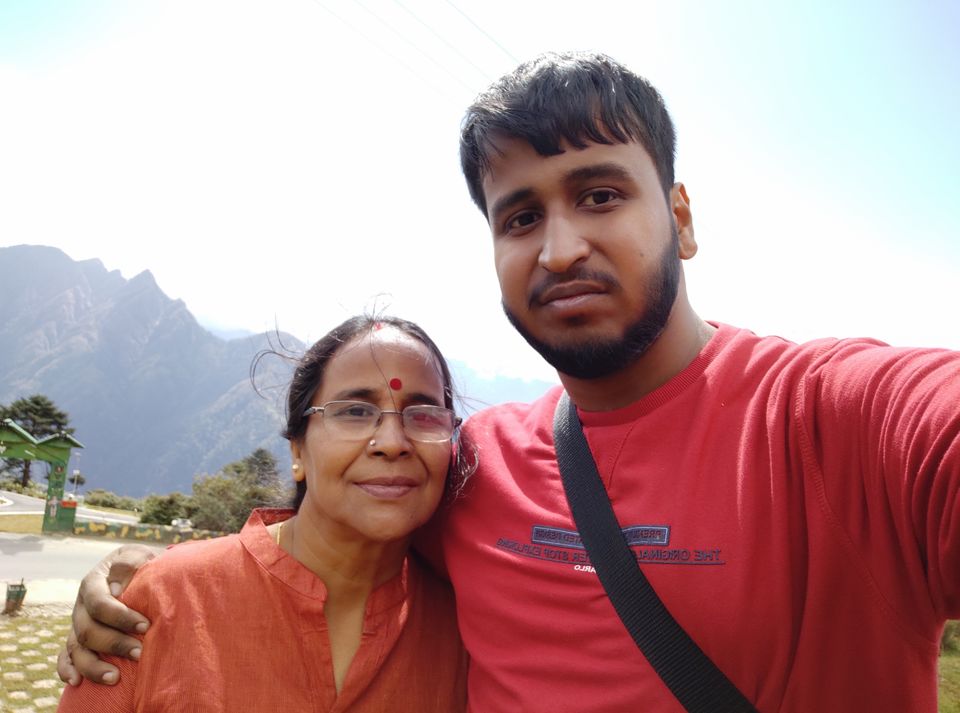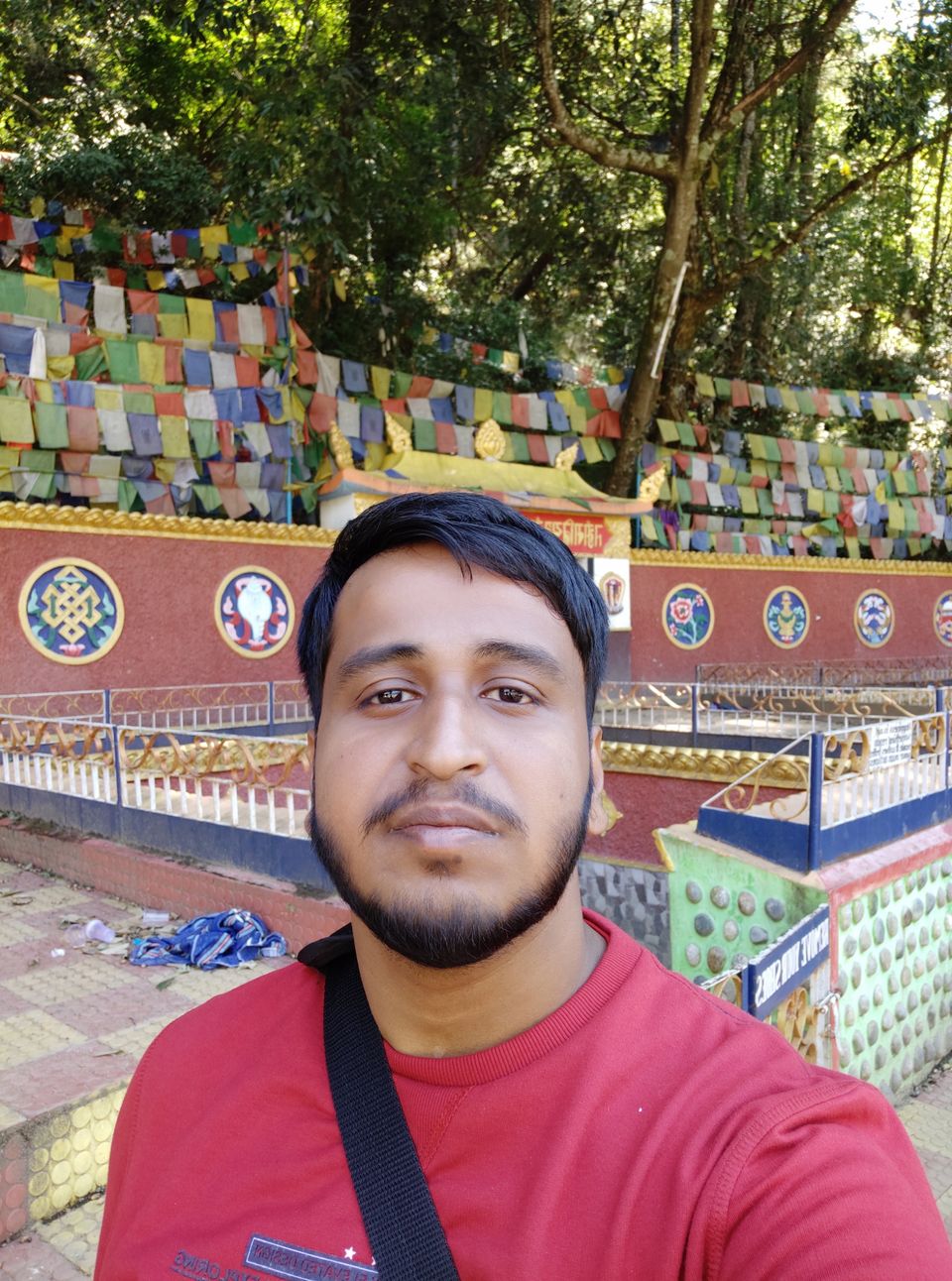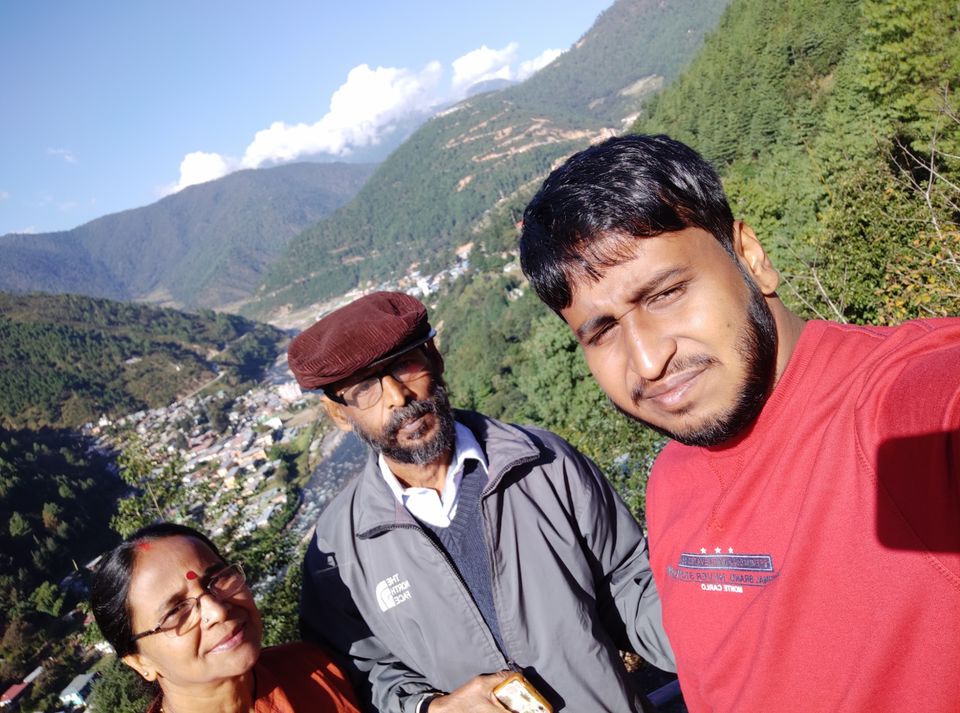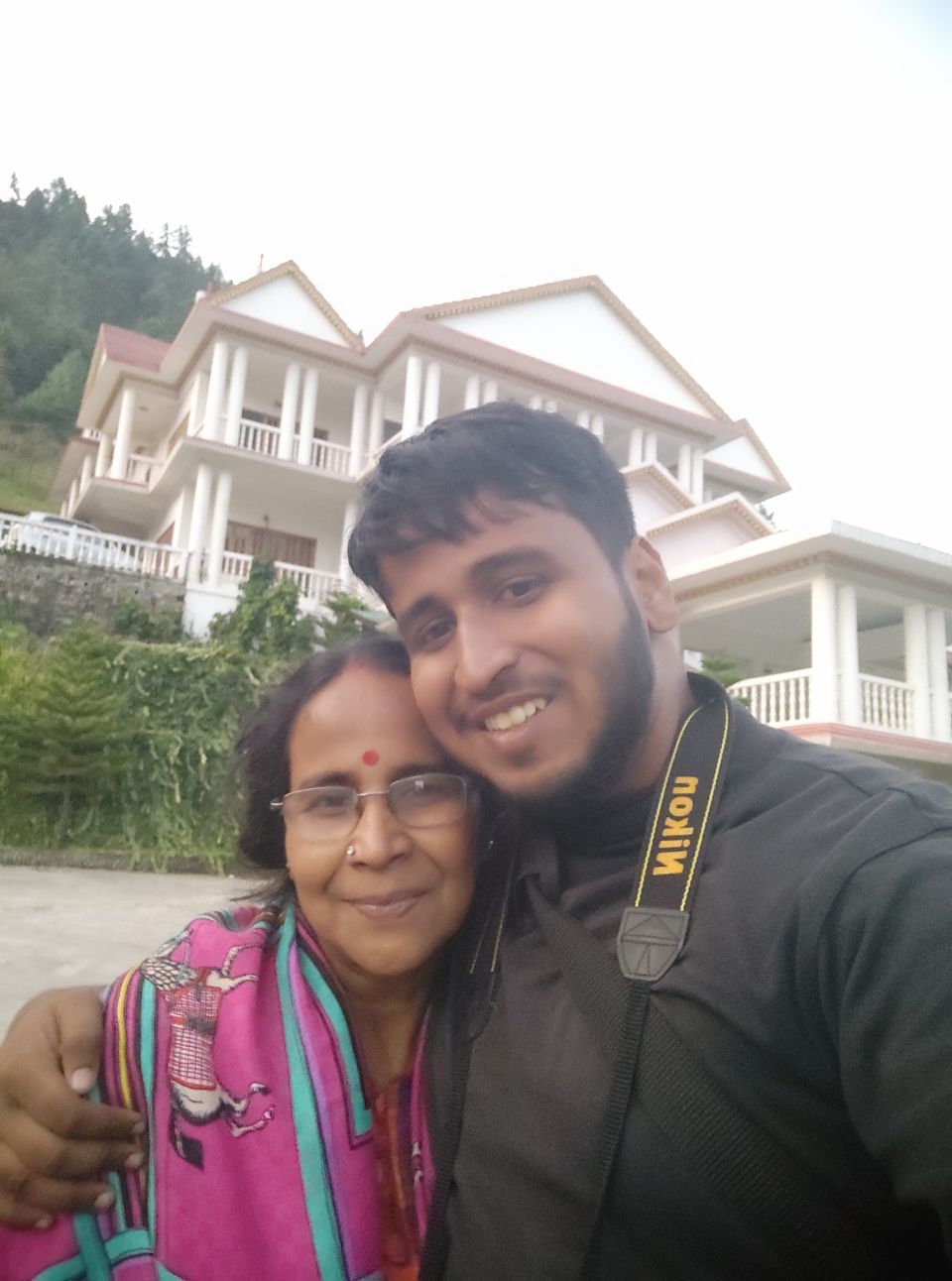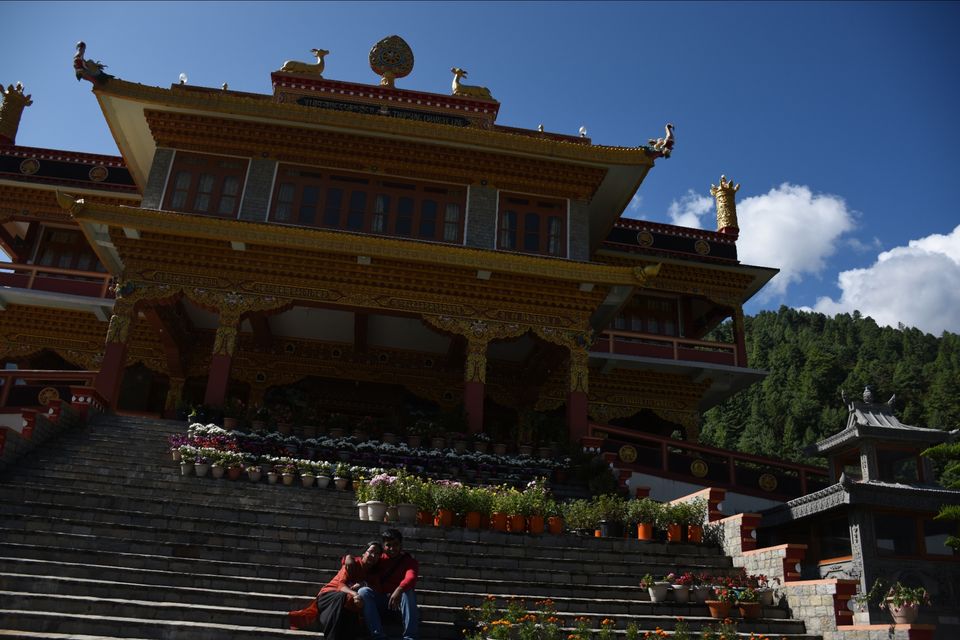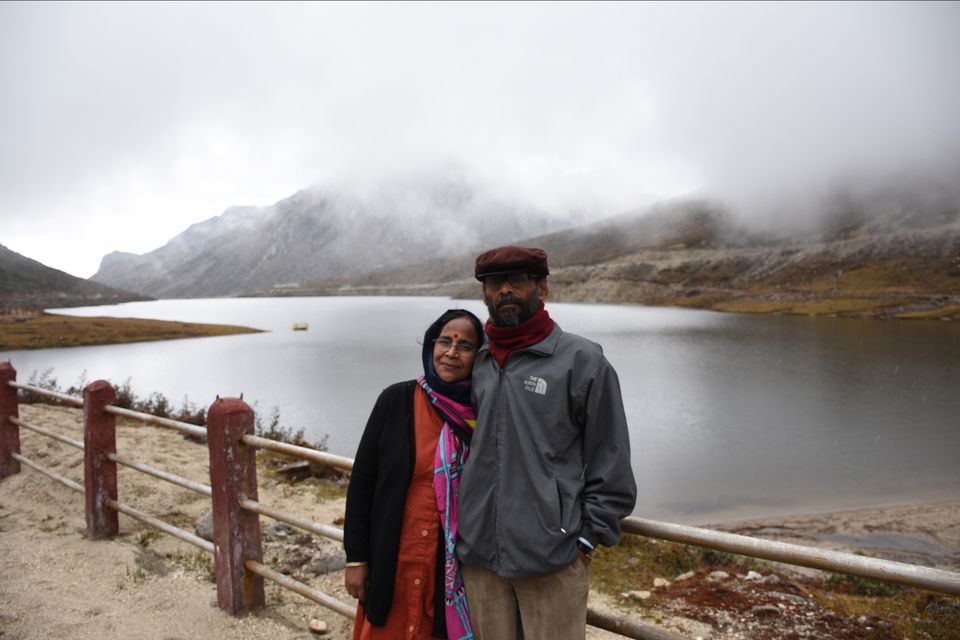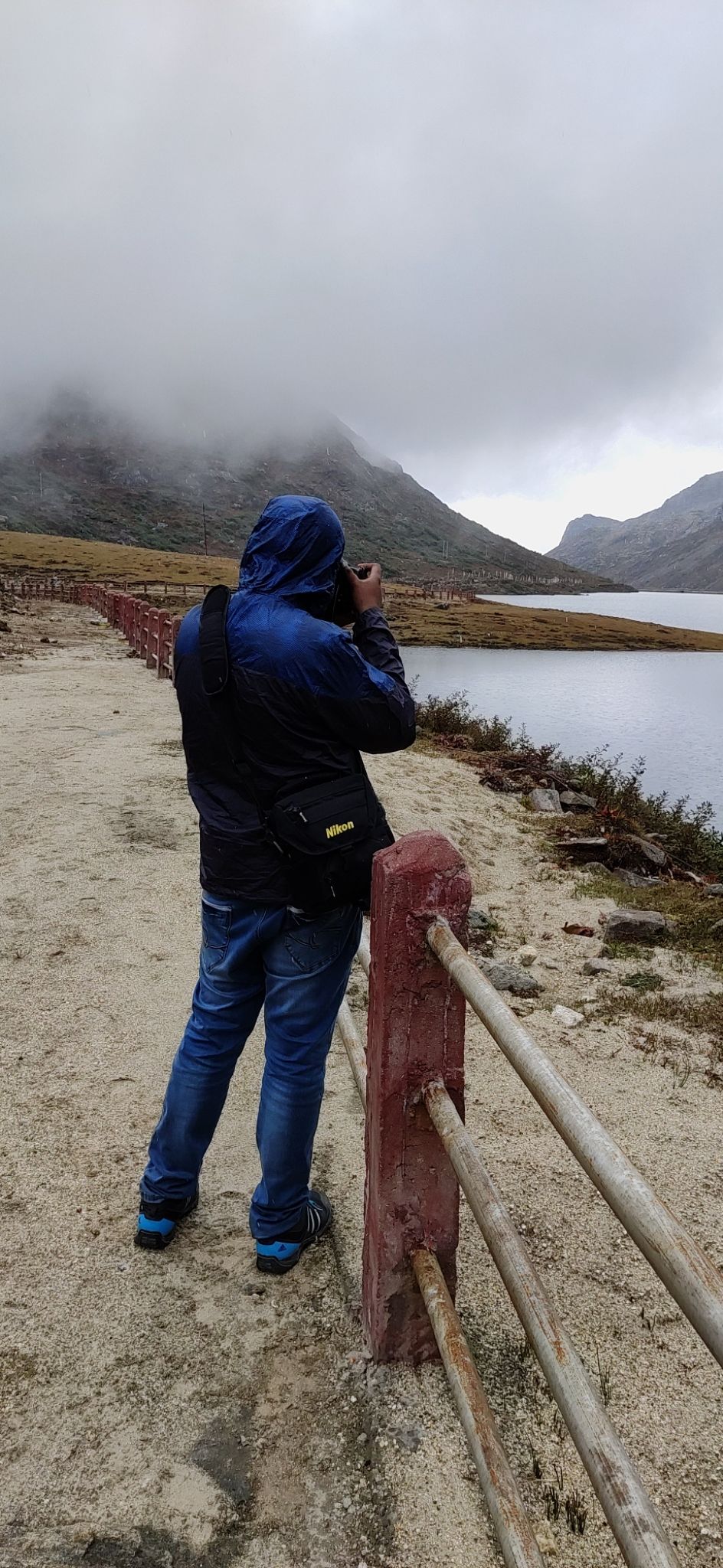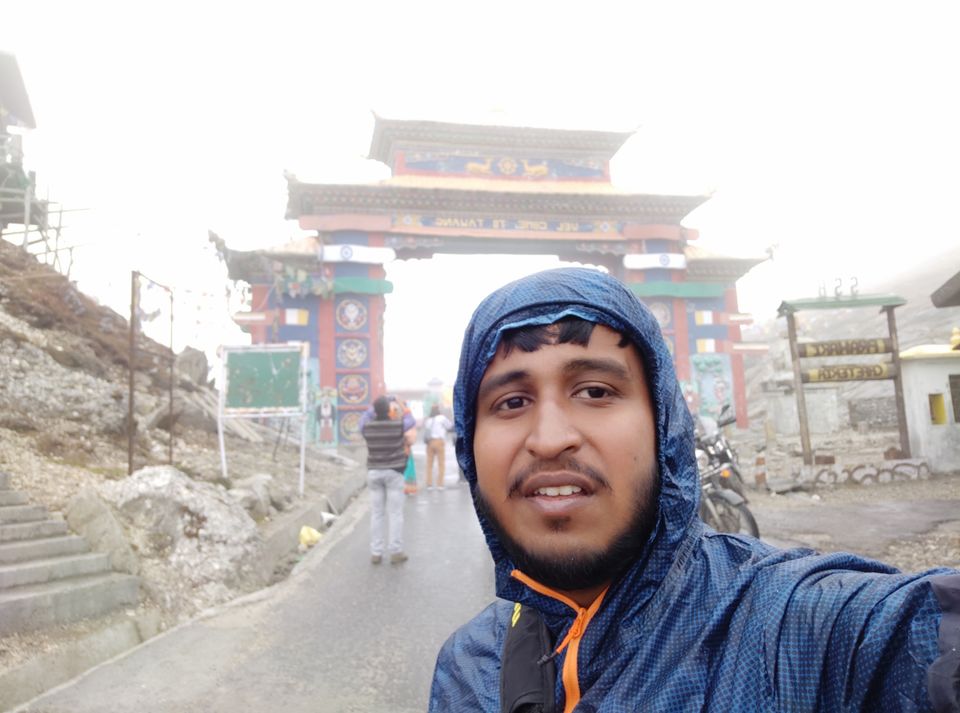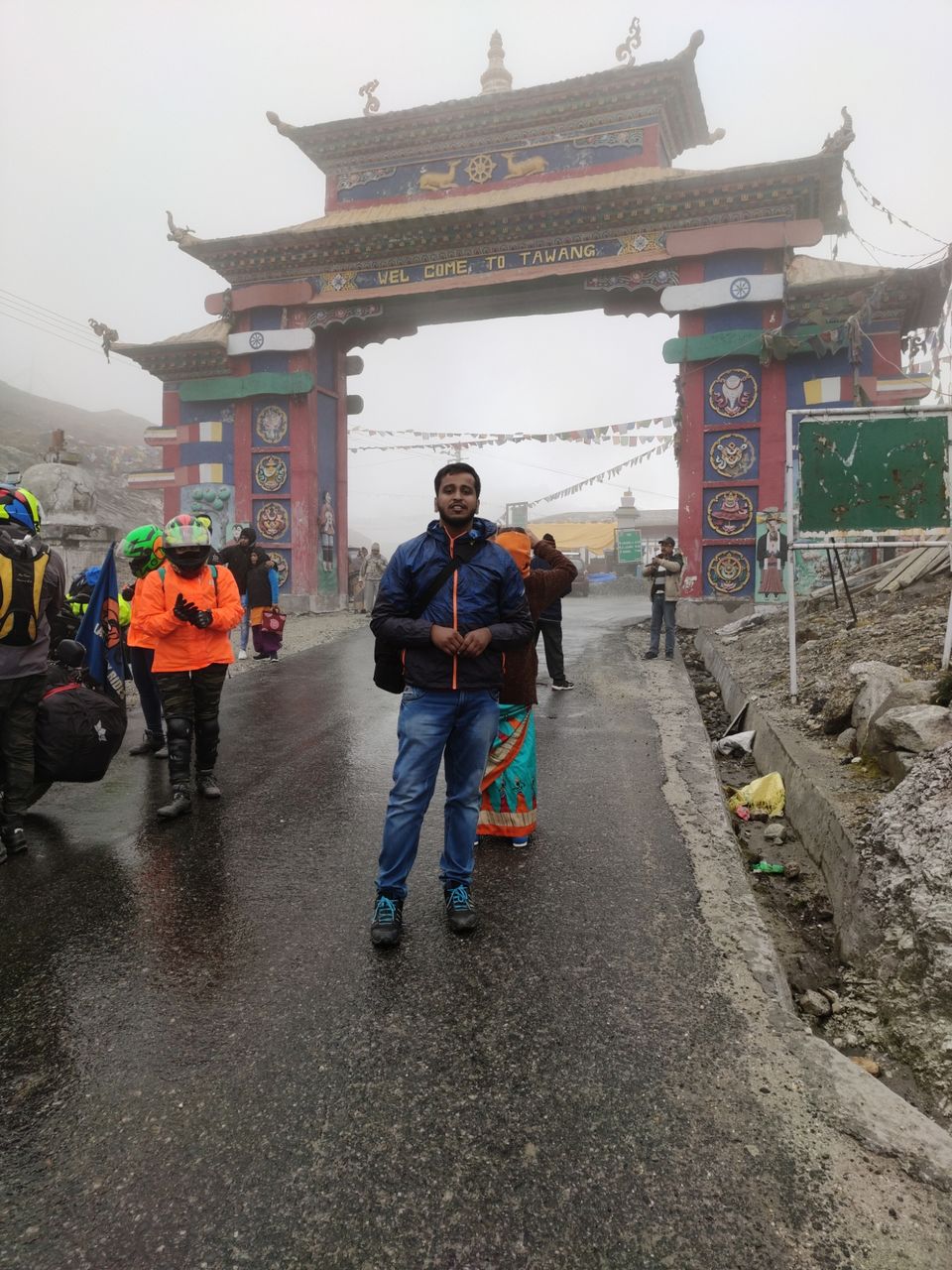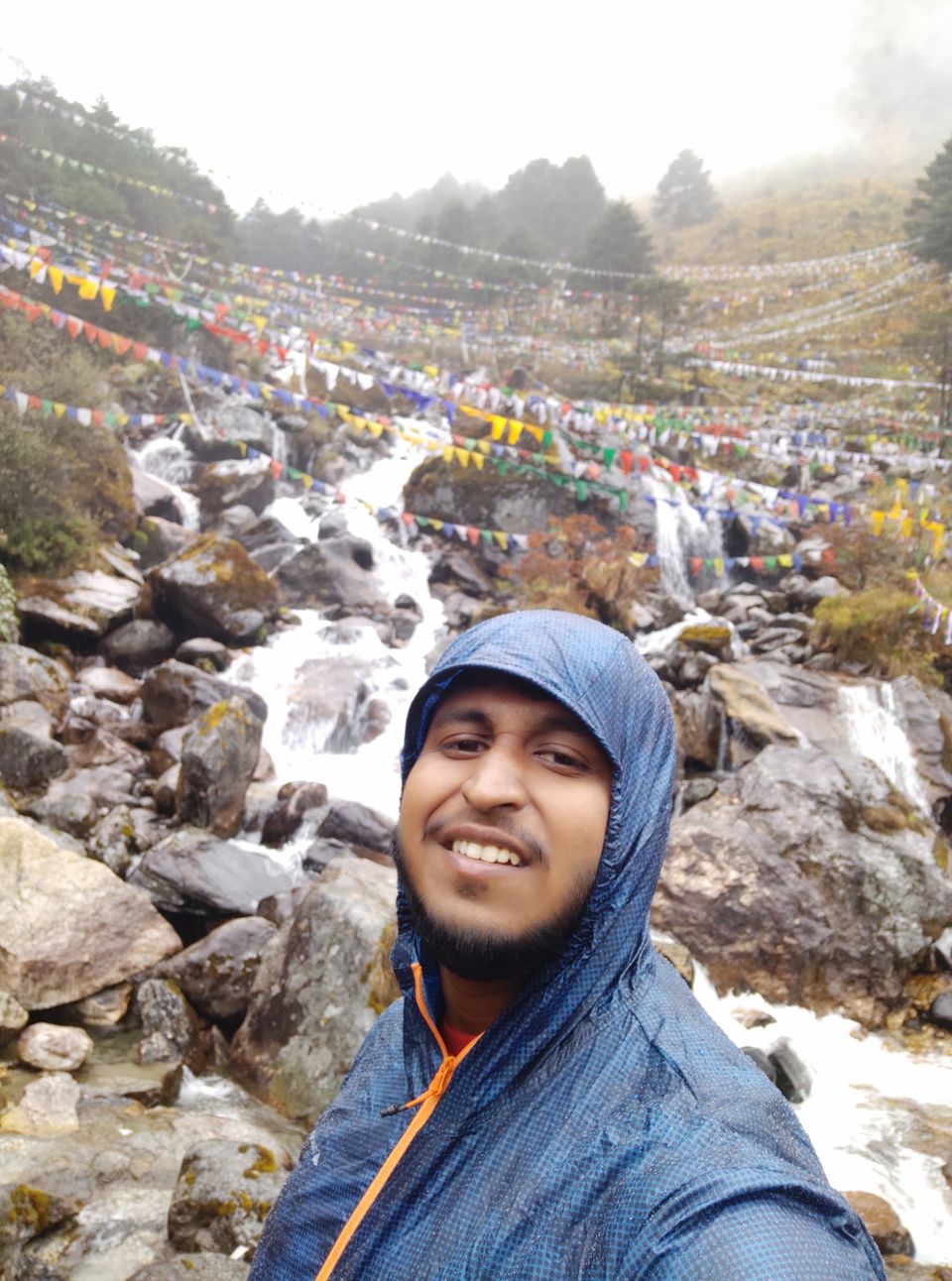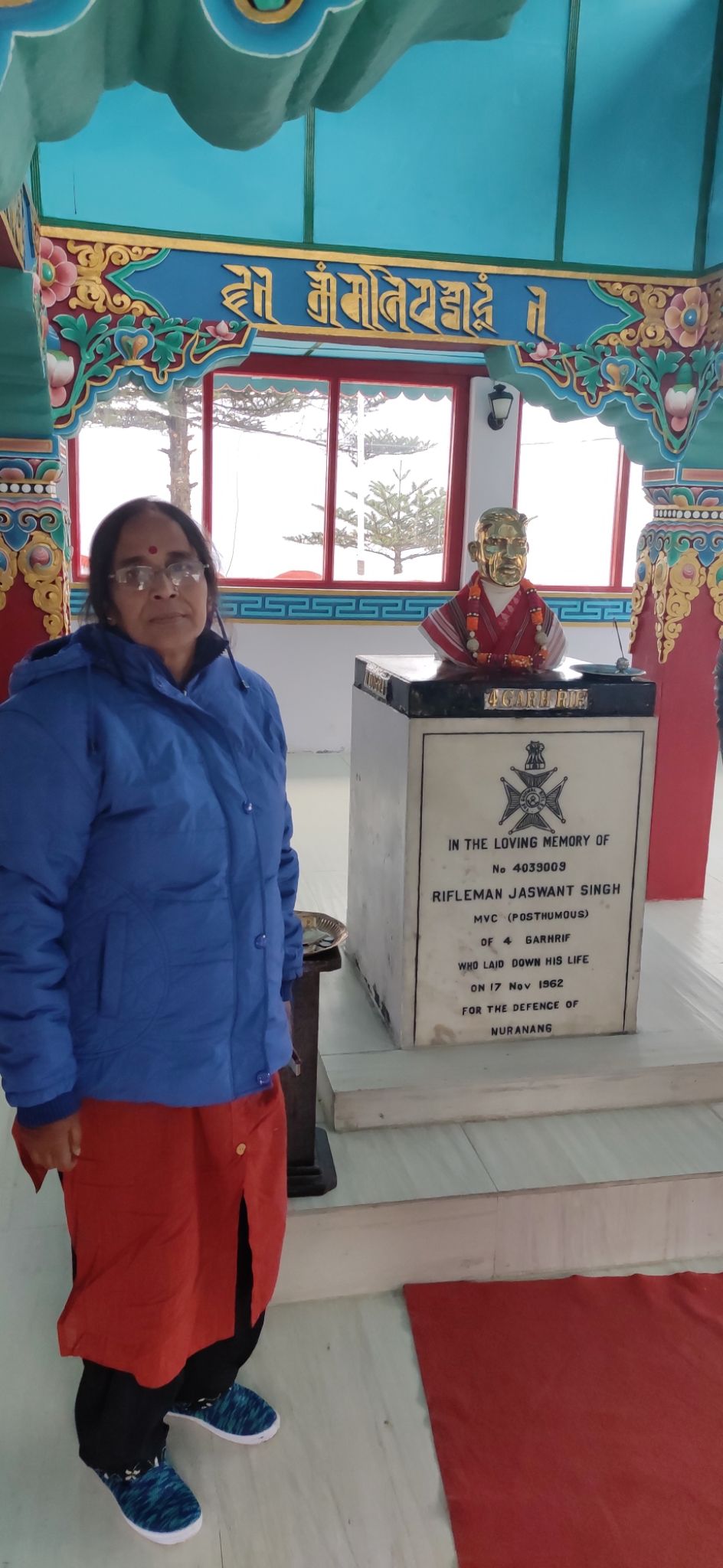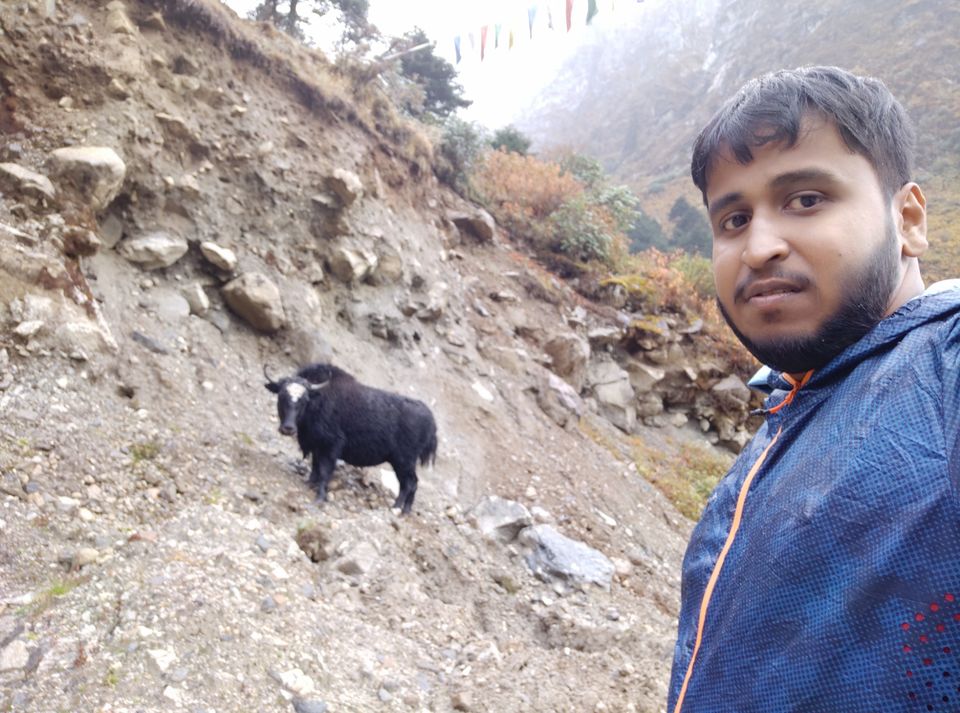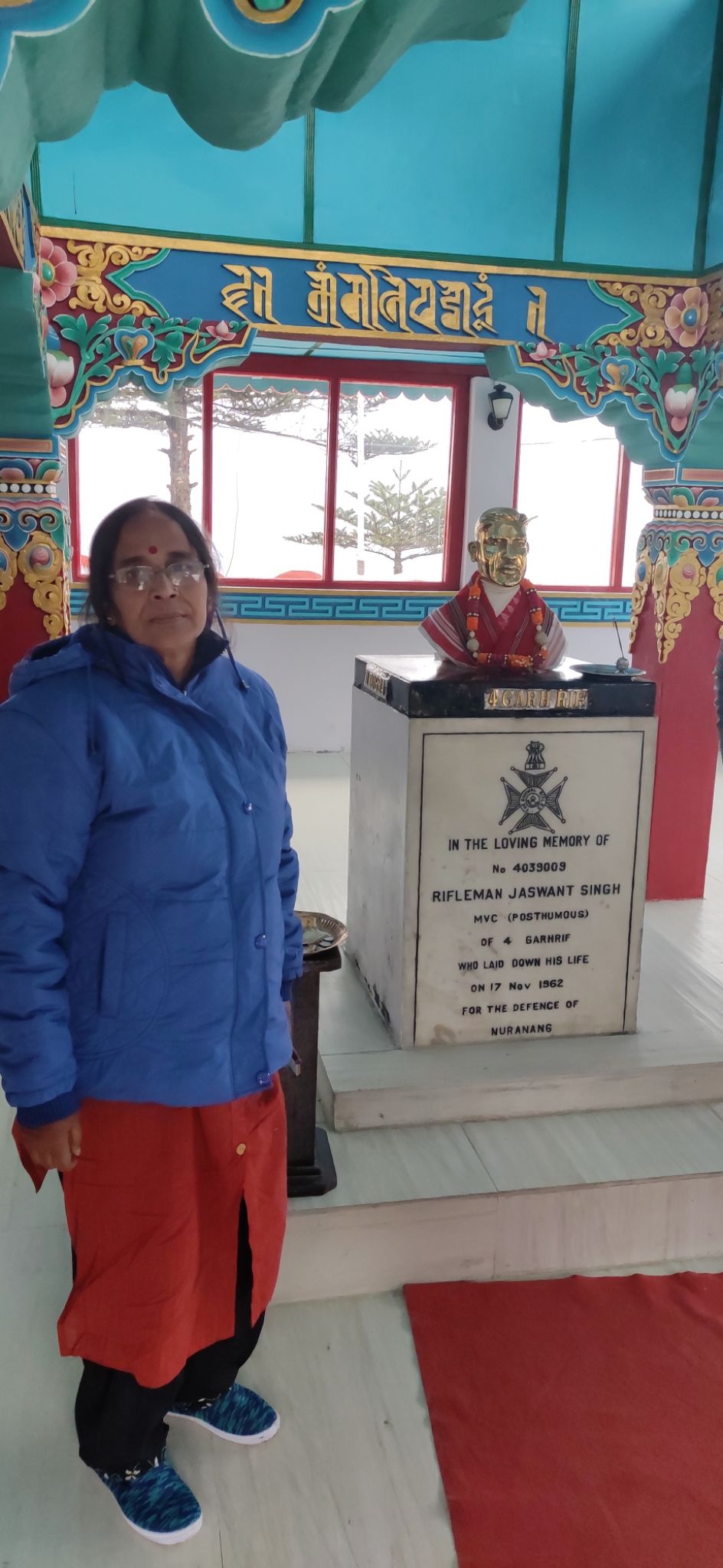 ⦿Day5(18thOct, 2019- Tawang Local Sightseeing): We went out around 10:00AM for the historical Tawang Monastery. After that visited Giant Buddha Statue and then went to local market. Tried some local food items and my parents bought some showpieces. You must try the local CHEESE. In evening we went to the Light and Sound Show of SUB JOGINDER SINGH AMPHITHEATRE(WAR MEMORIAL).
#Note: 1>Visit early by 5:00PM at the amphitheatre as less seats are available there.
2>Try to get closer by talking with the local people. Ask them how their days are going, about their lifestyle, cultures etc.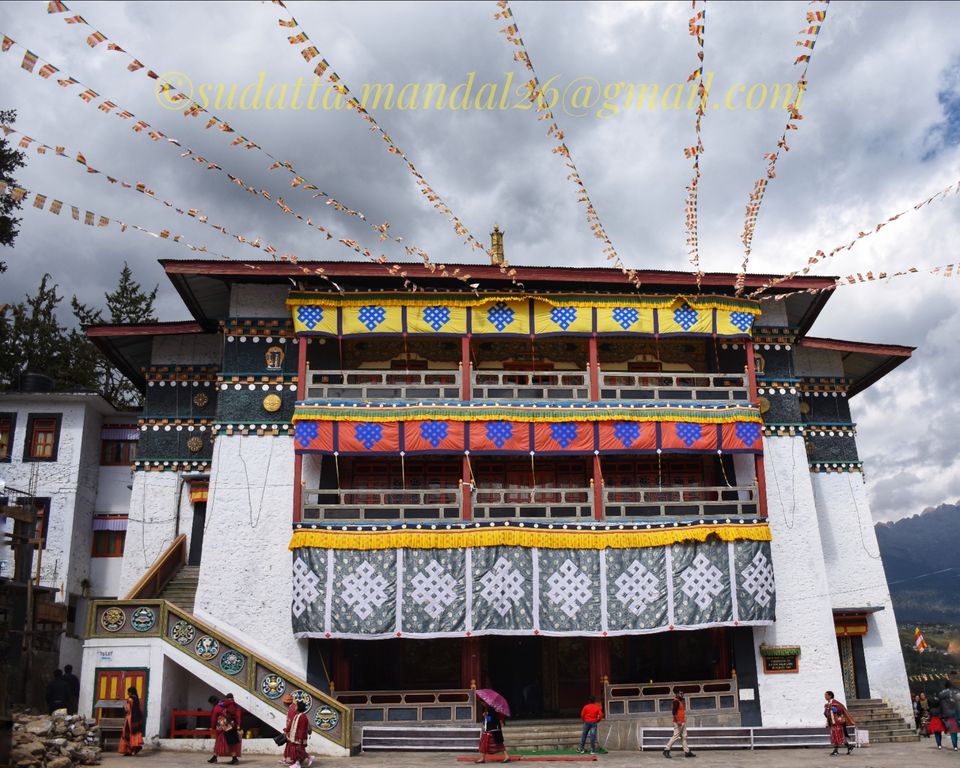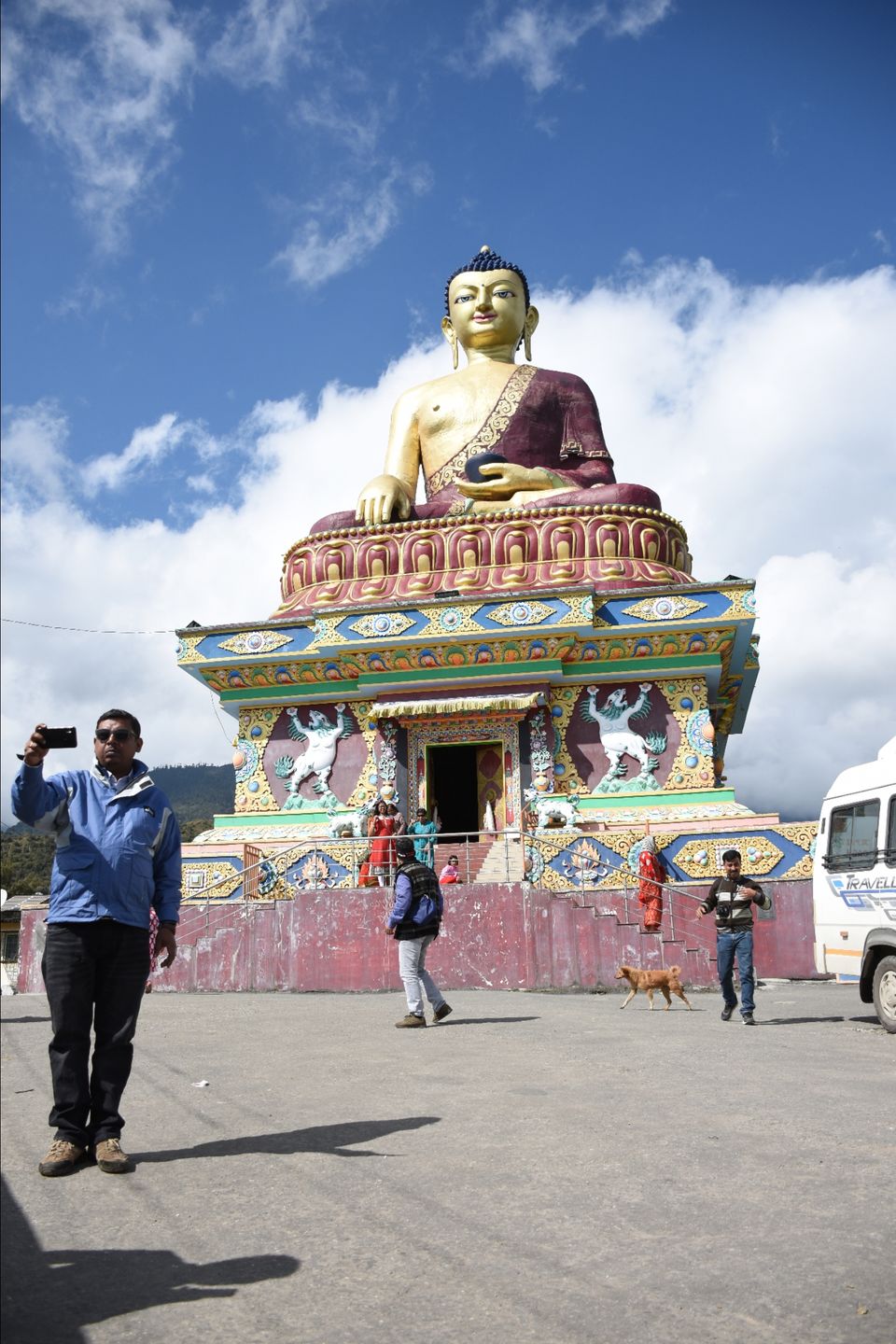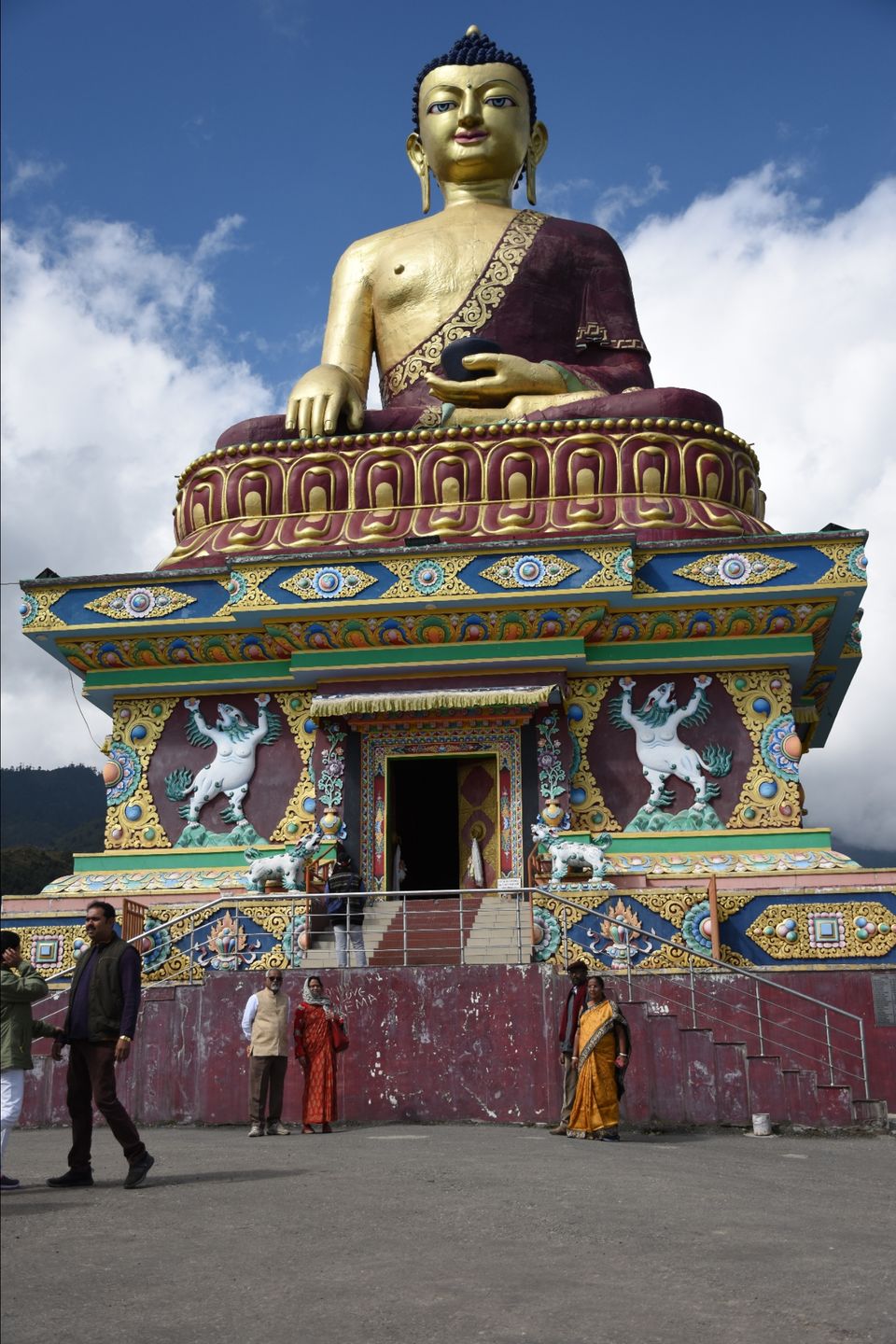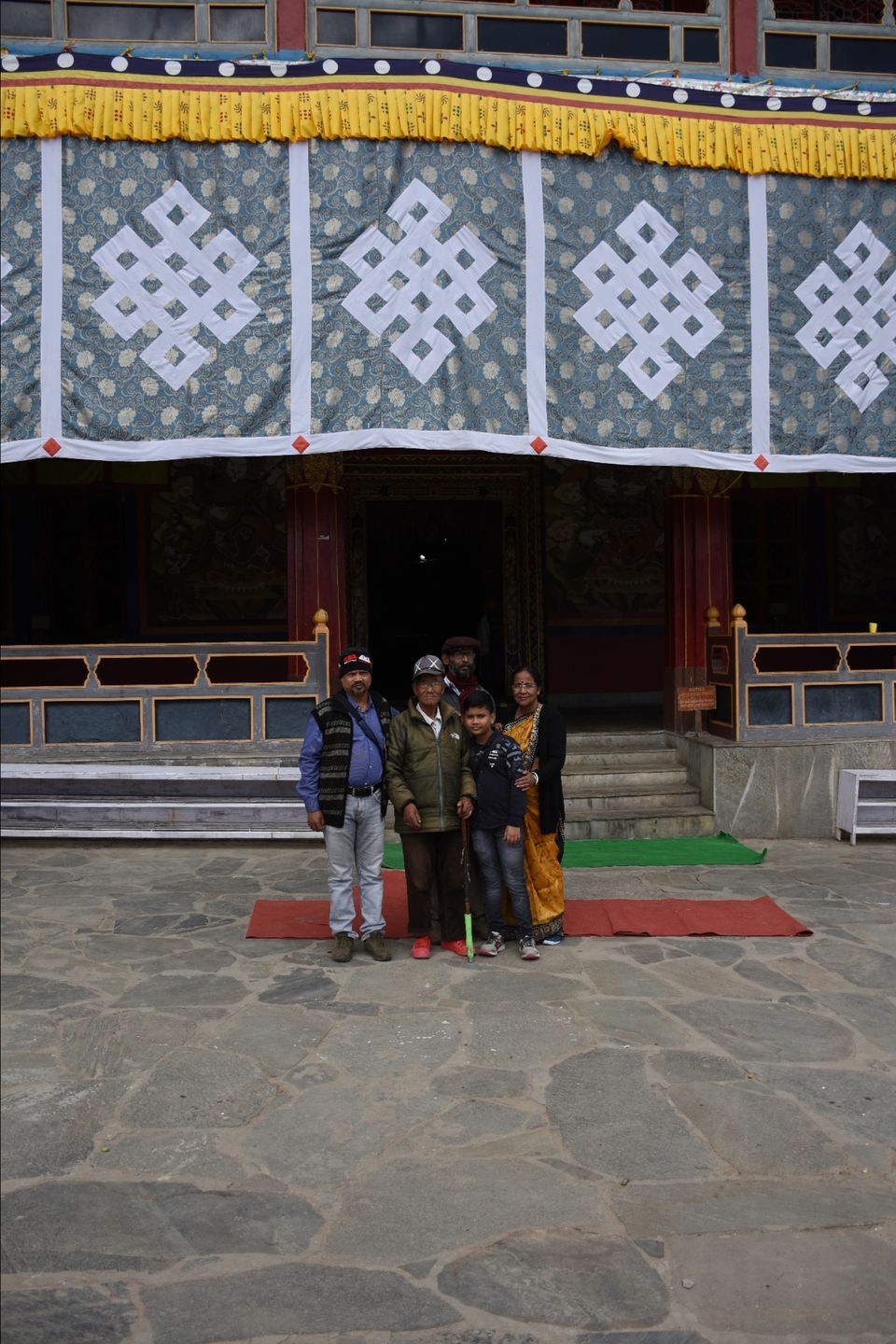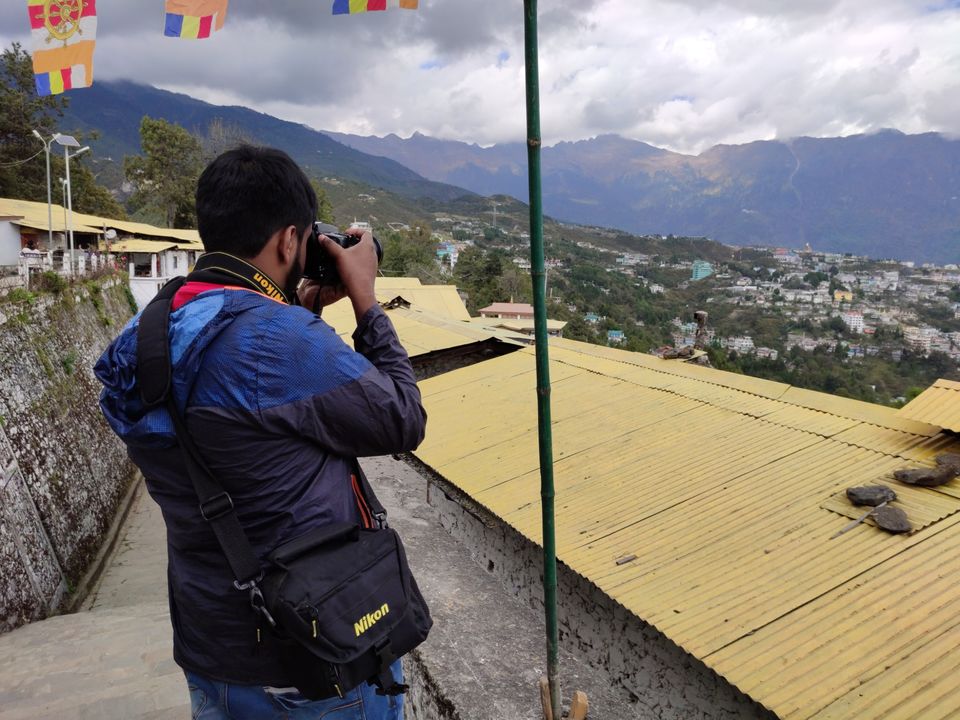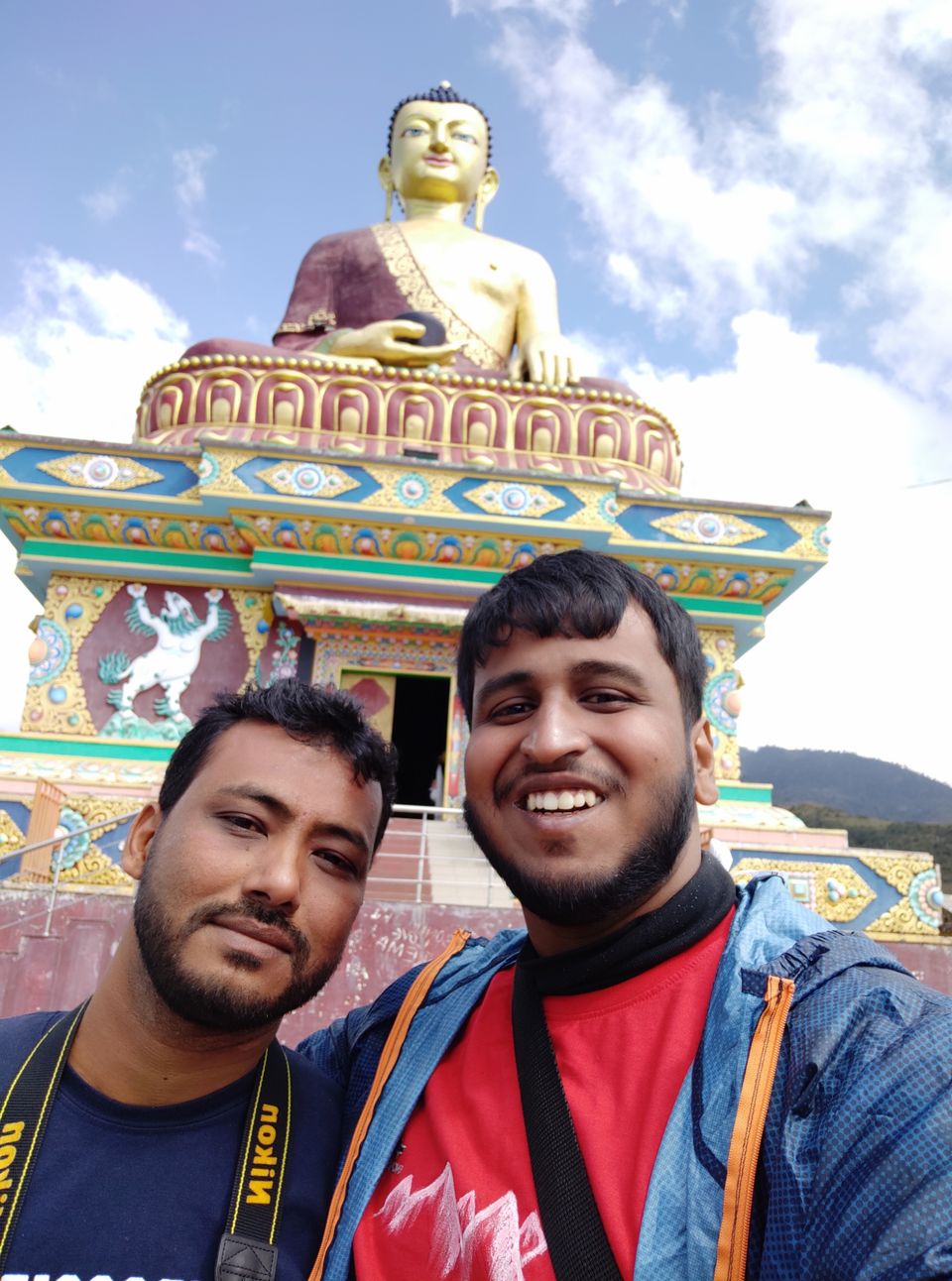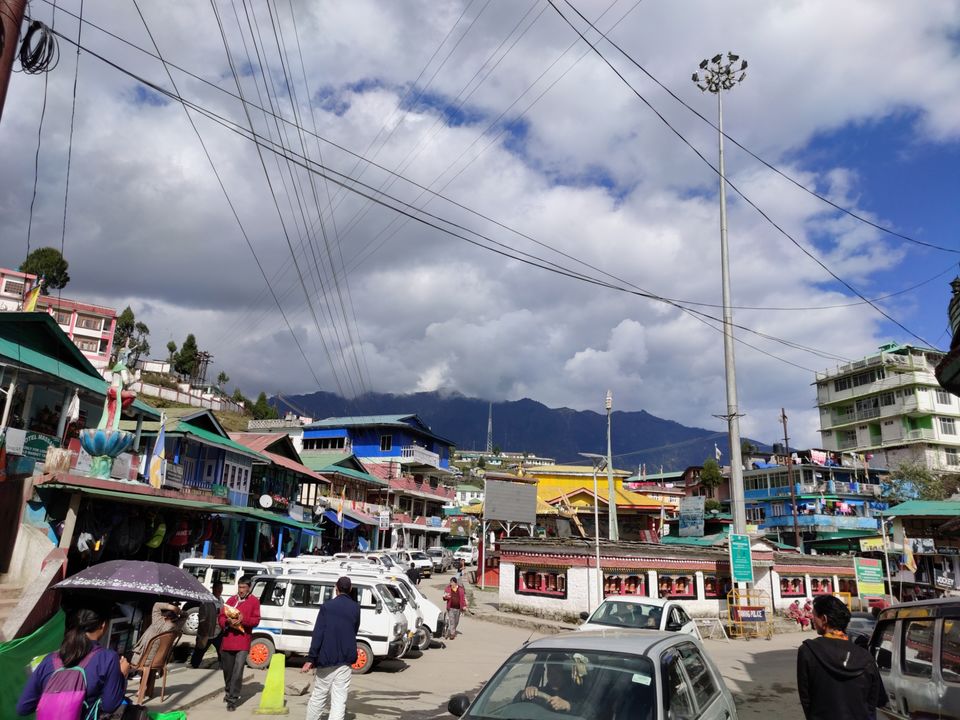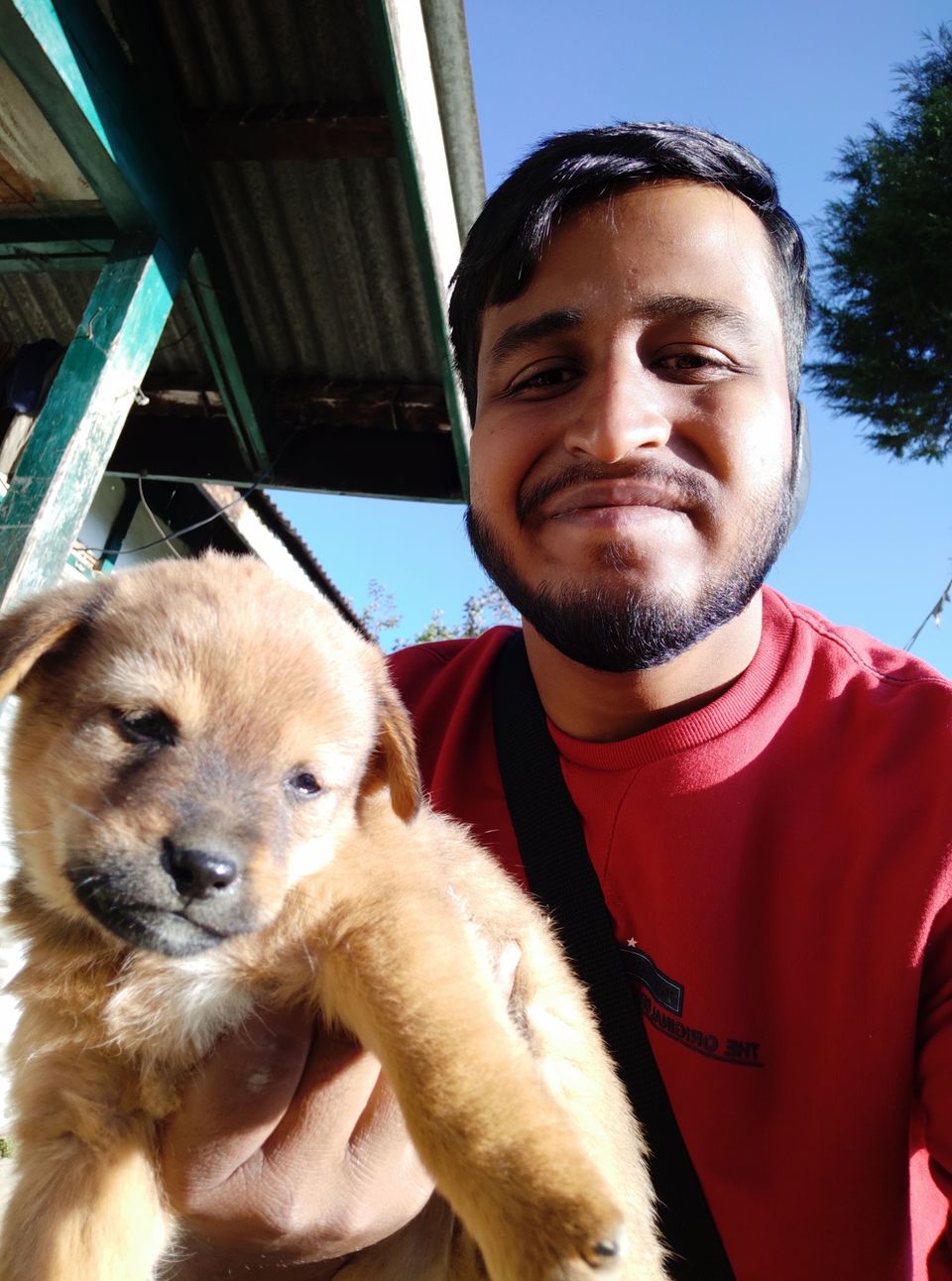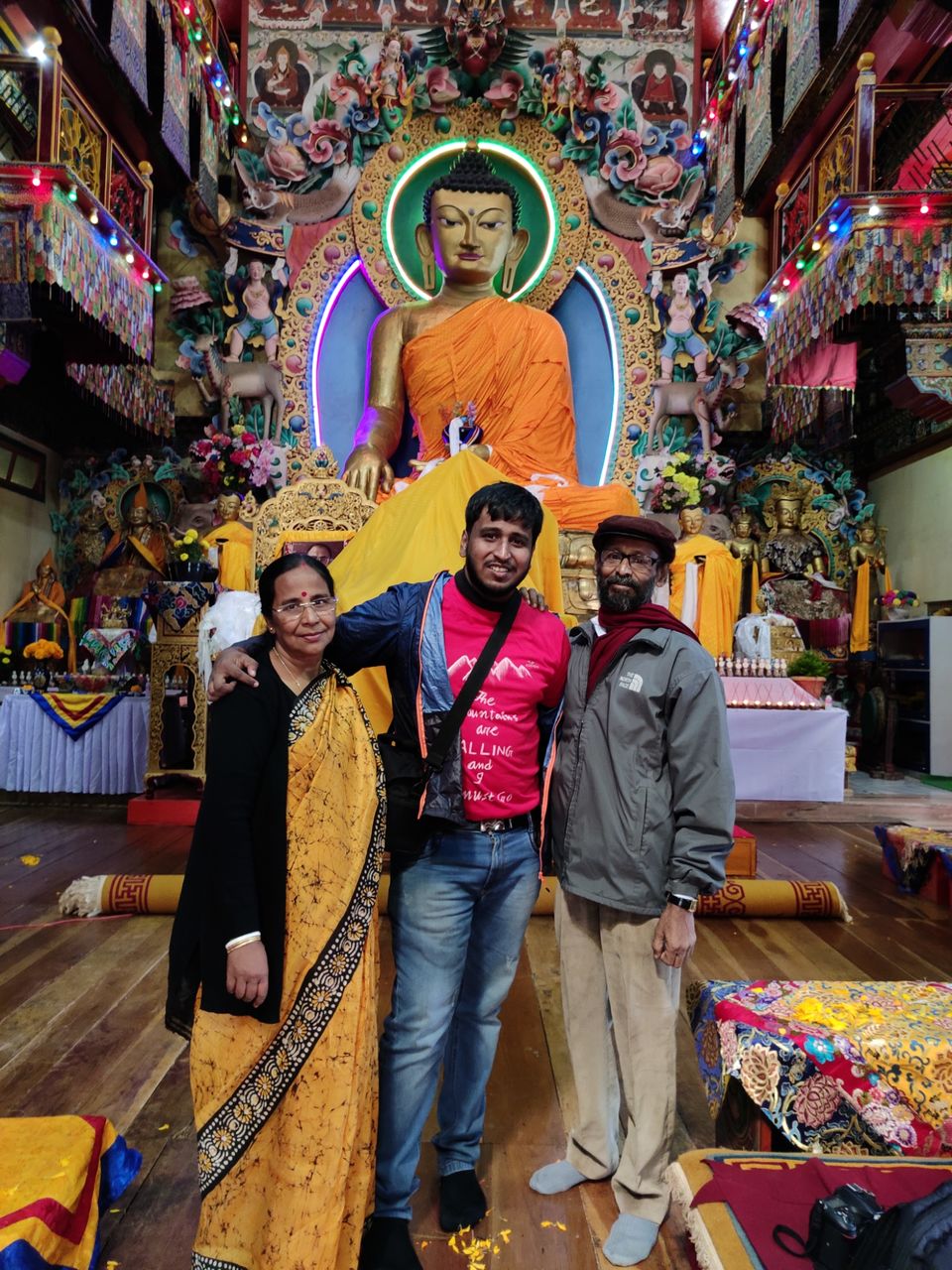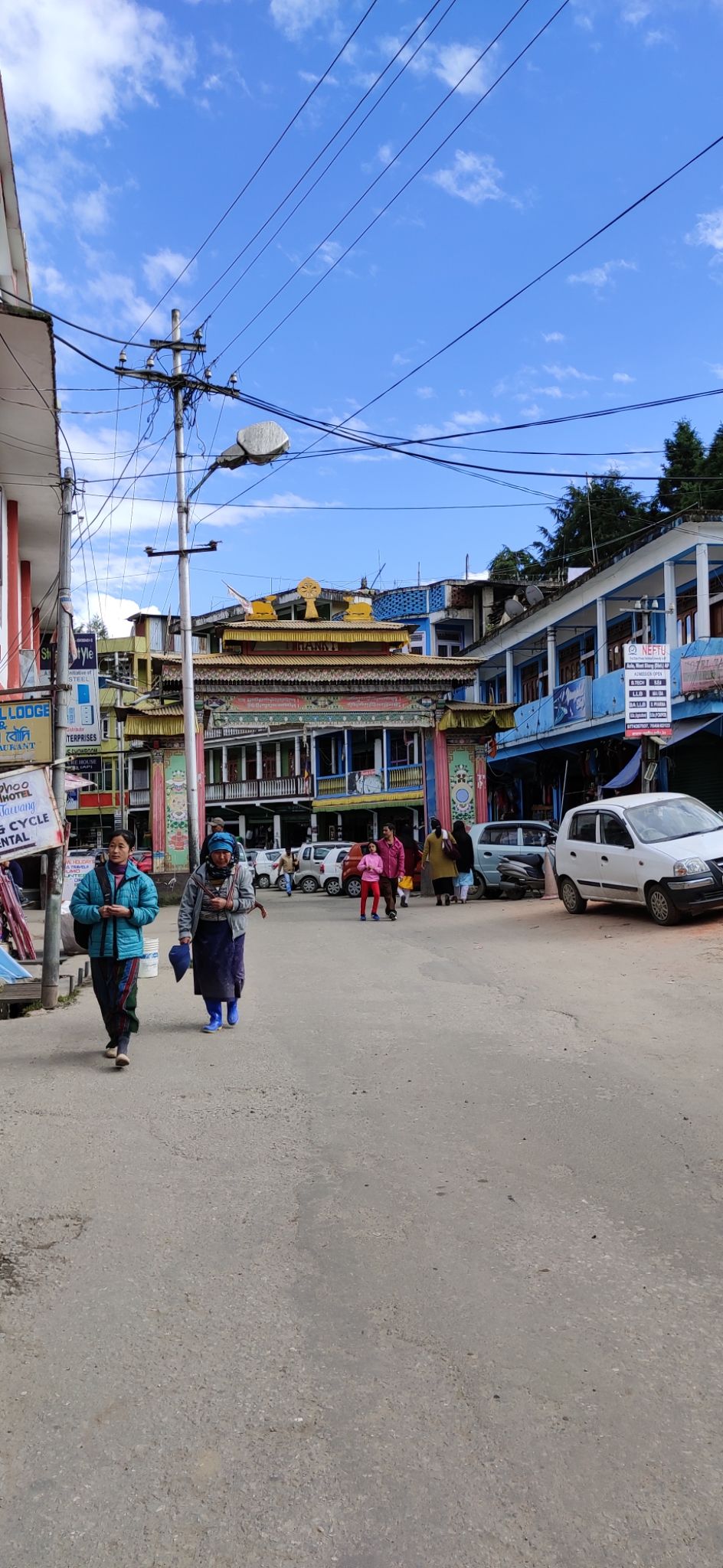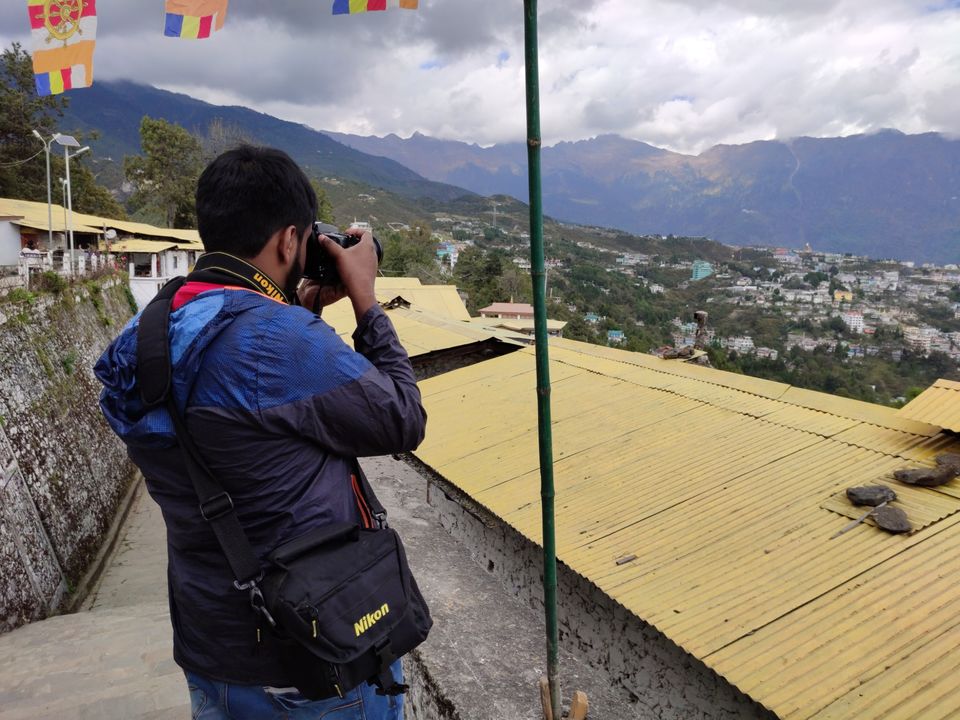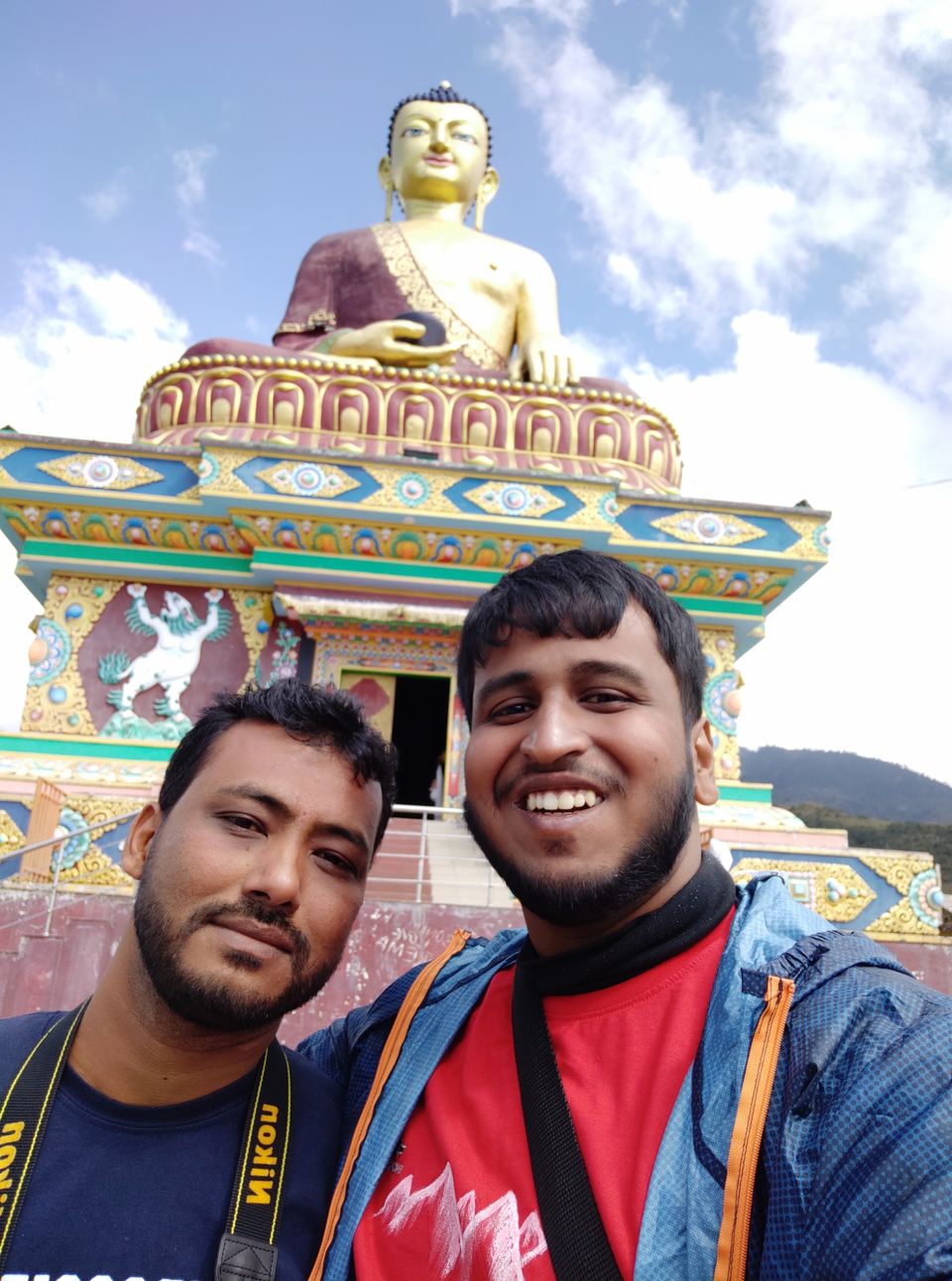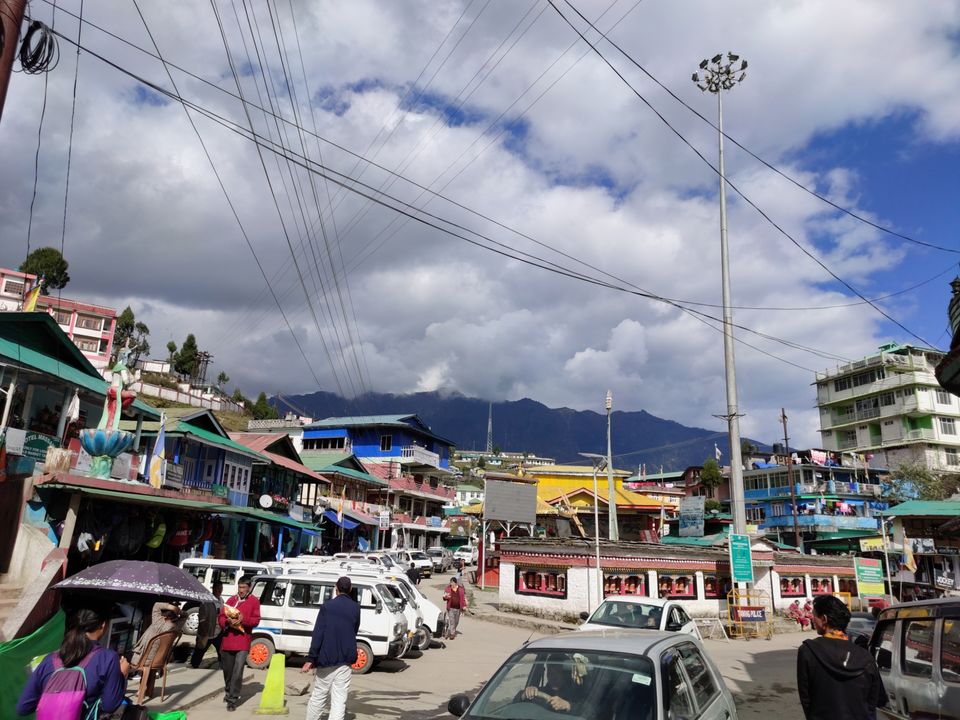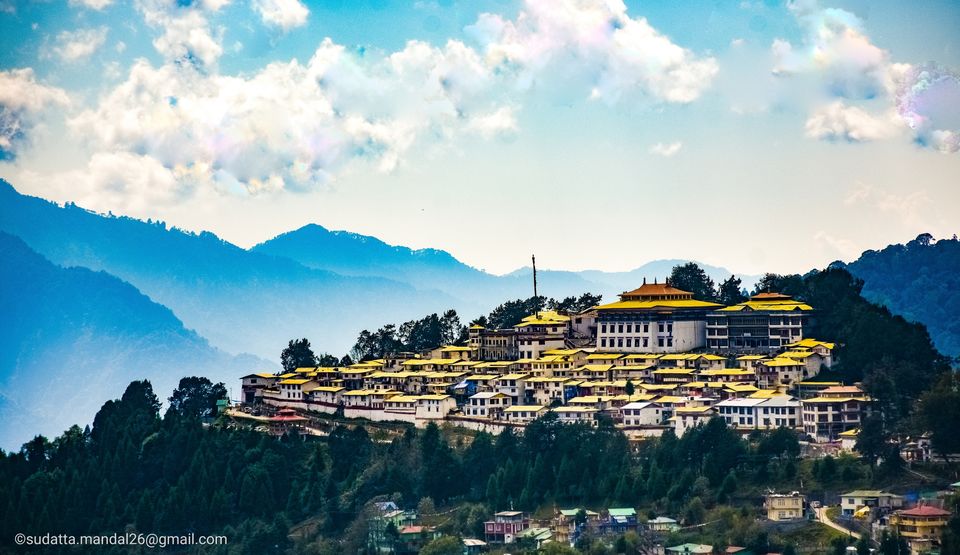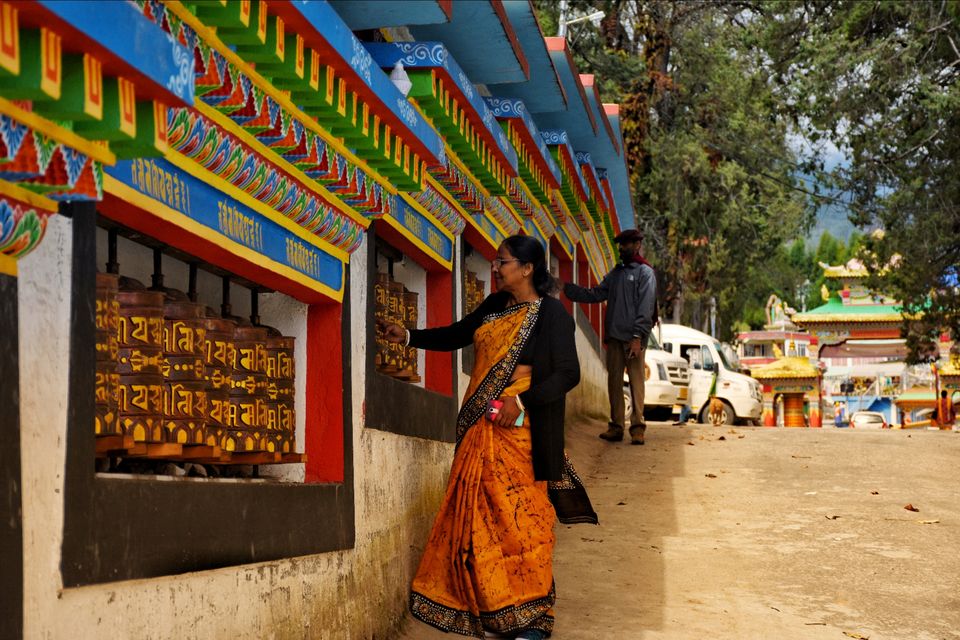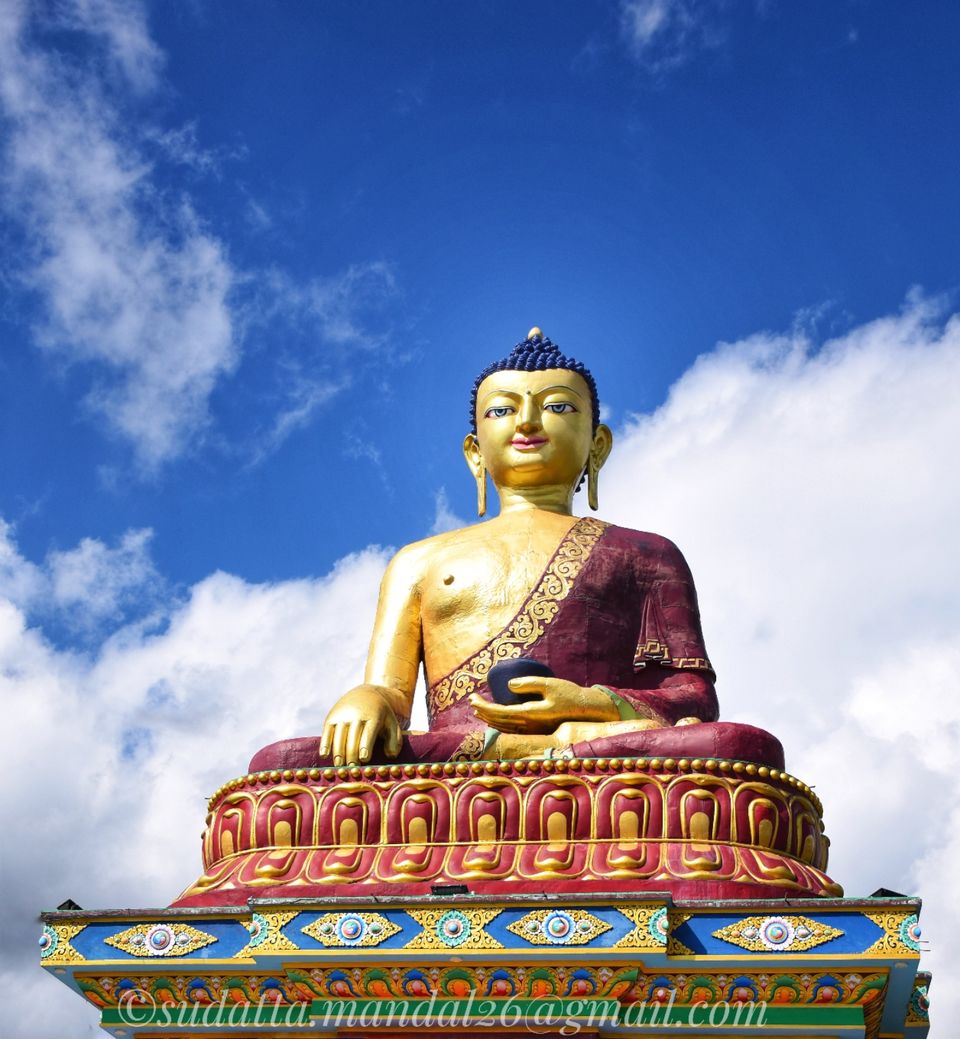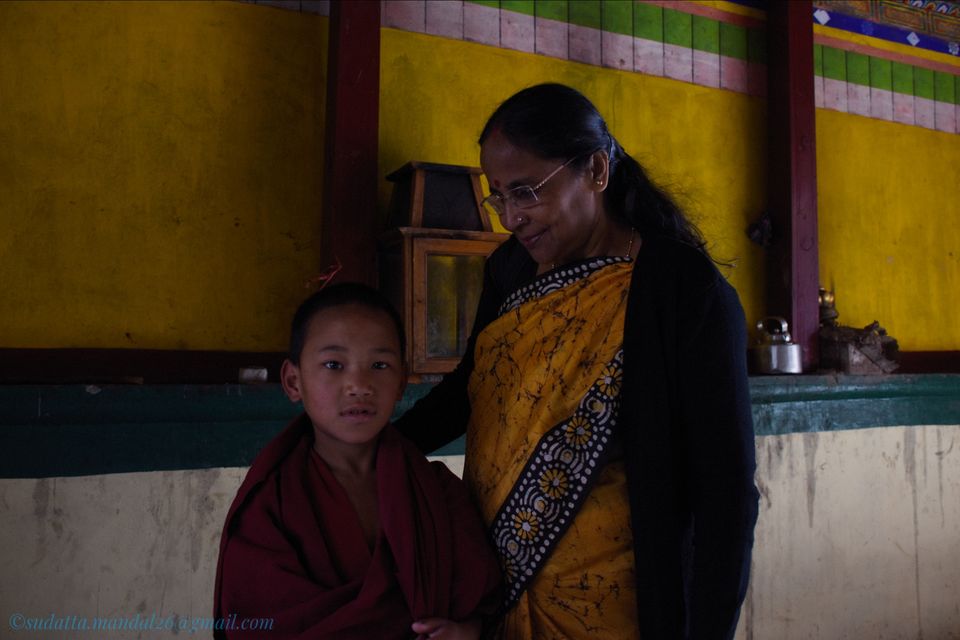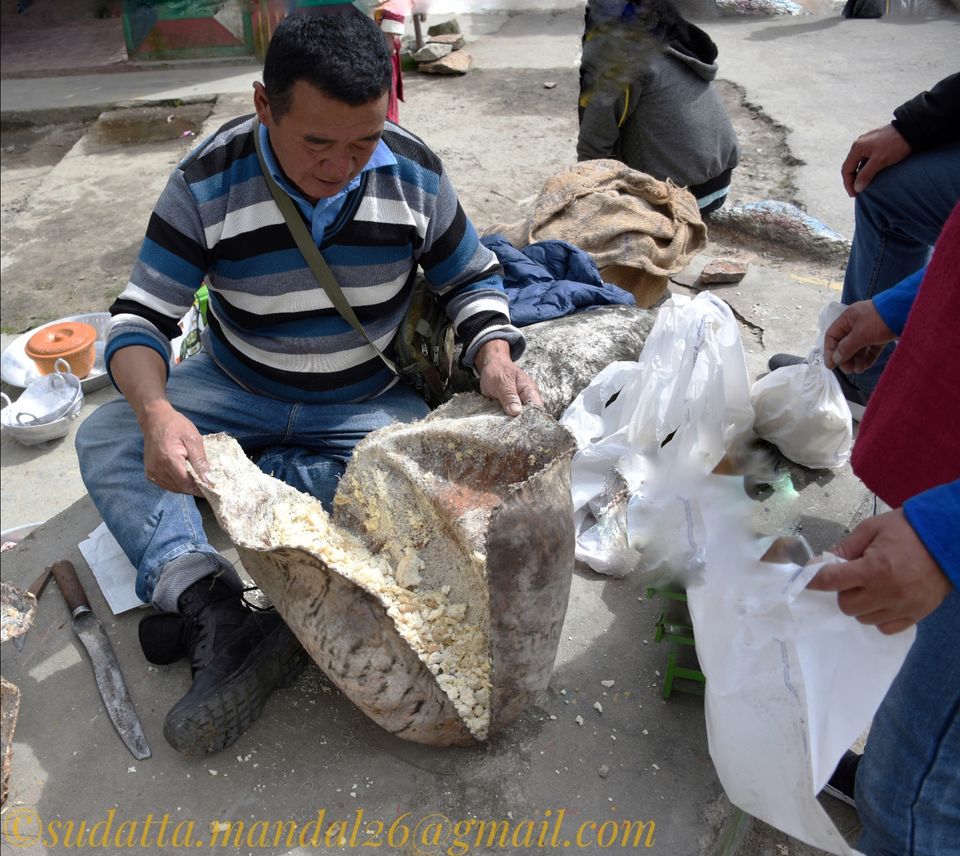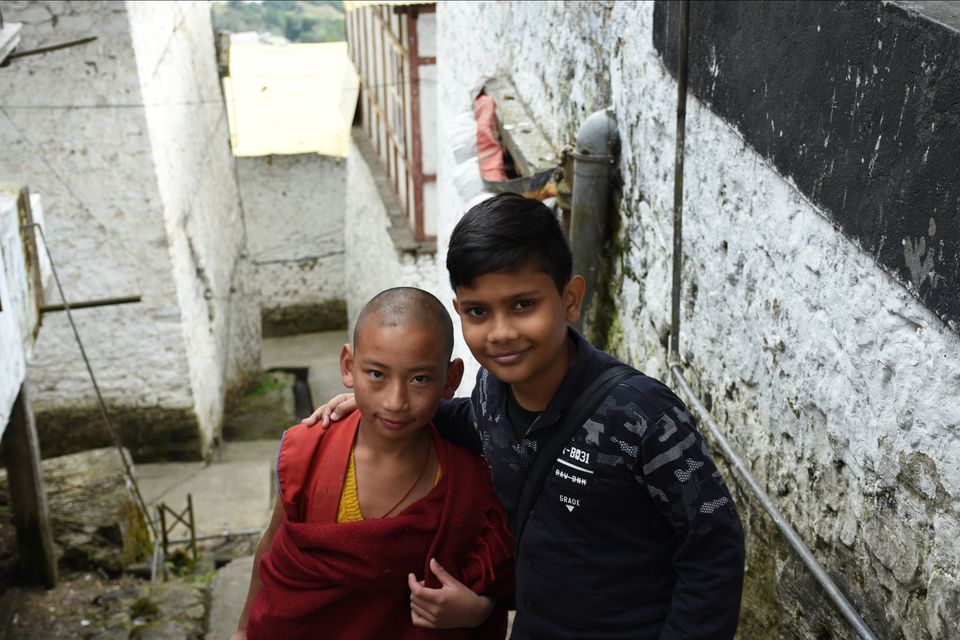 ⦿Day6(19thOct, 2019- Tawang to Bumla and Sangetsar Tso and back): We planned to started earlier in the morning by 7:00AM. But as there were 70+ people and 3+ infants in the group of 26 people, the schedule got delayed by 1:30 hours. Finally travelled through off-roads of 40Km and reached Bumla. We submitted phone and cameras to the counter of army and then Jawans took us to the border to explain and show us peaks, chinese areas and briefing of Bumla. We tasted the tea made by Army which cost just Rs.10 for each. Then have a little talk with our heroes or guardian of the nations. Then move to Sangetsar Tso(Also known as Madhuri Lake). You will see so many lakes enroute to Bumla but Sangetsar Tso has different beauty. Got a close encounter of wild Yak. After giving our eyes pleasure whole day returned to hotel.
#Note: 1> Do not take photos of 'Defence Camp Area'.
2> Do not litter at lake area.
3> Take clothing and medicine as Sela.
4> Do not get closer to the wild animals if you are not a trained animal activist. Anything can go wrong.
5> At Bumla do not take photos without permission as a responsible citizen.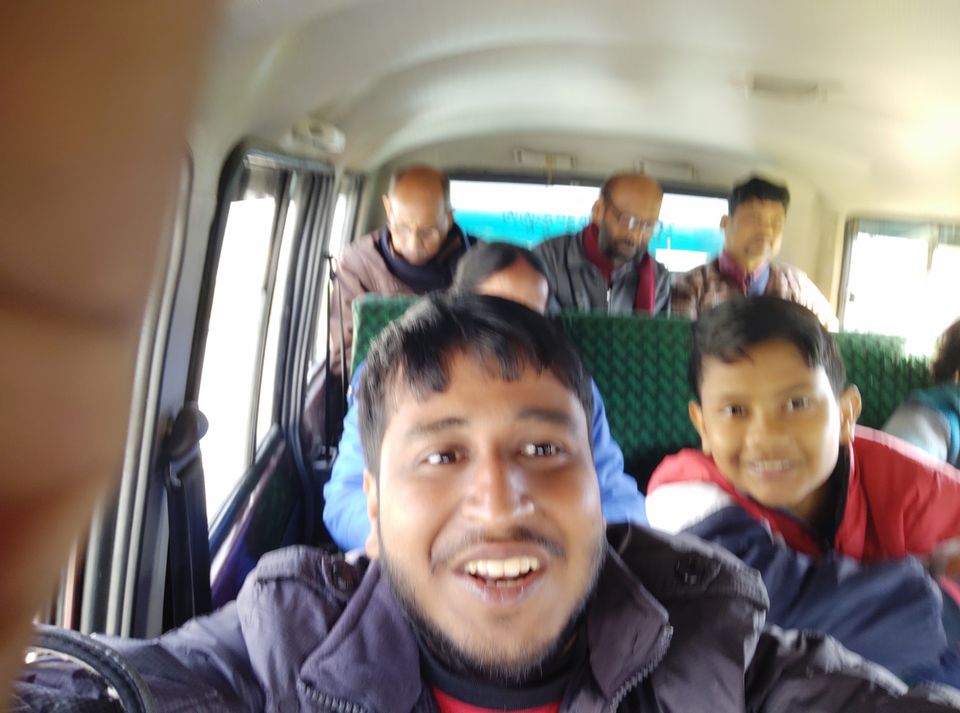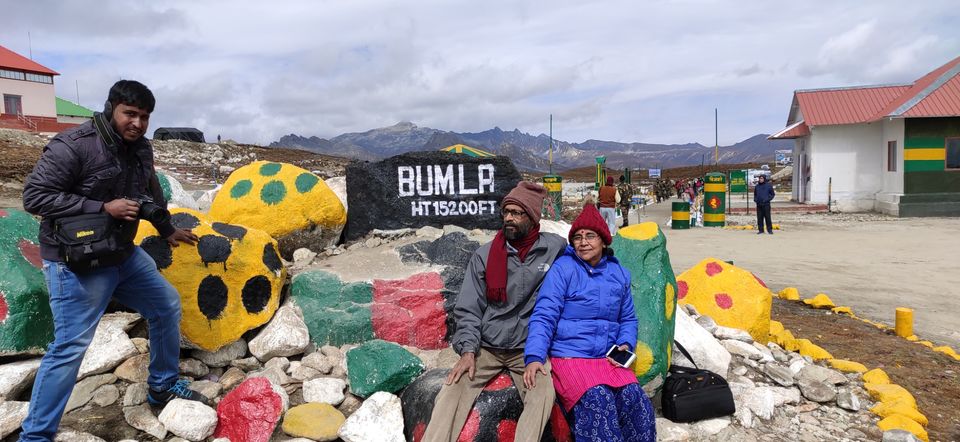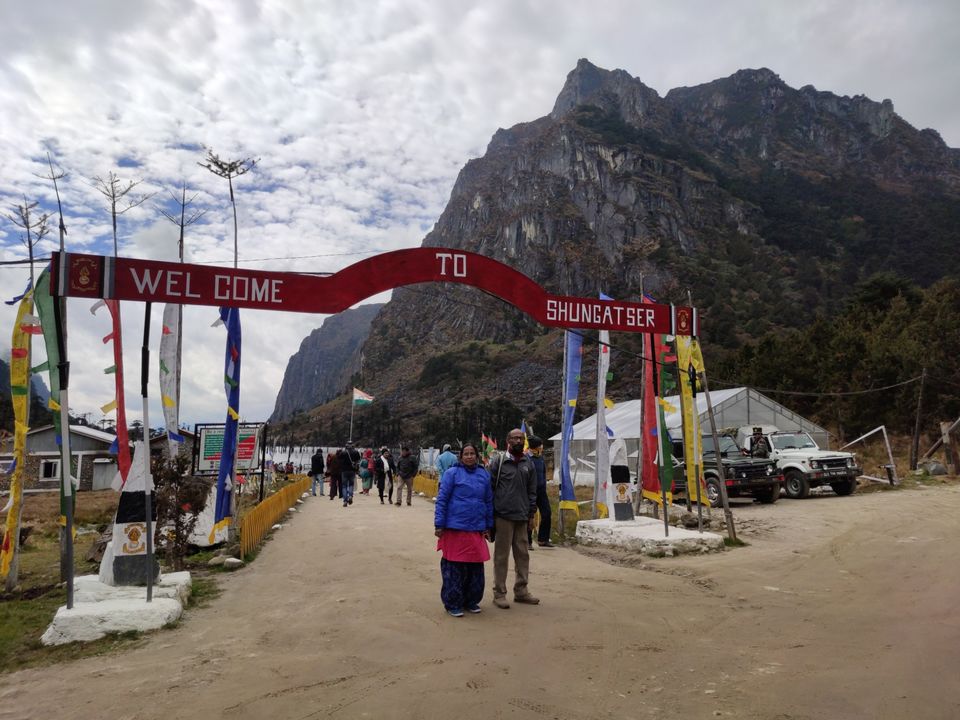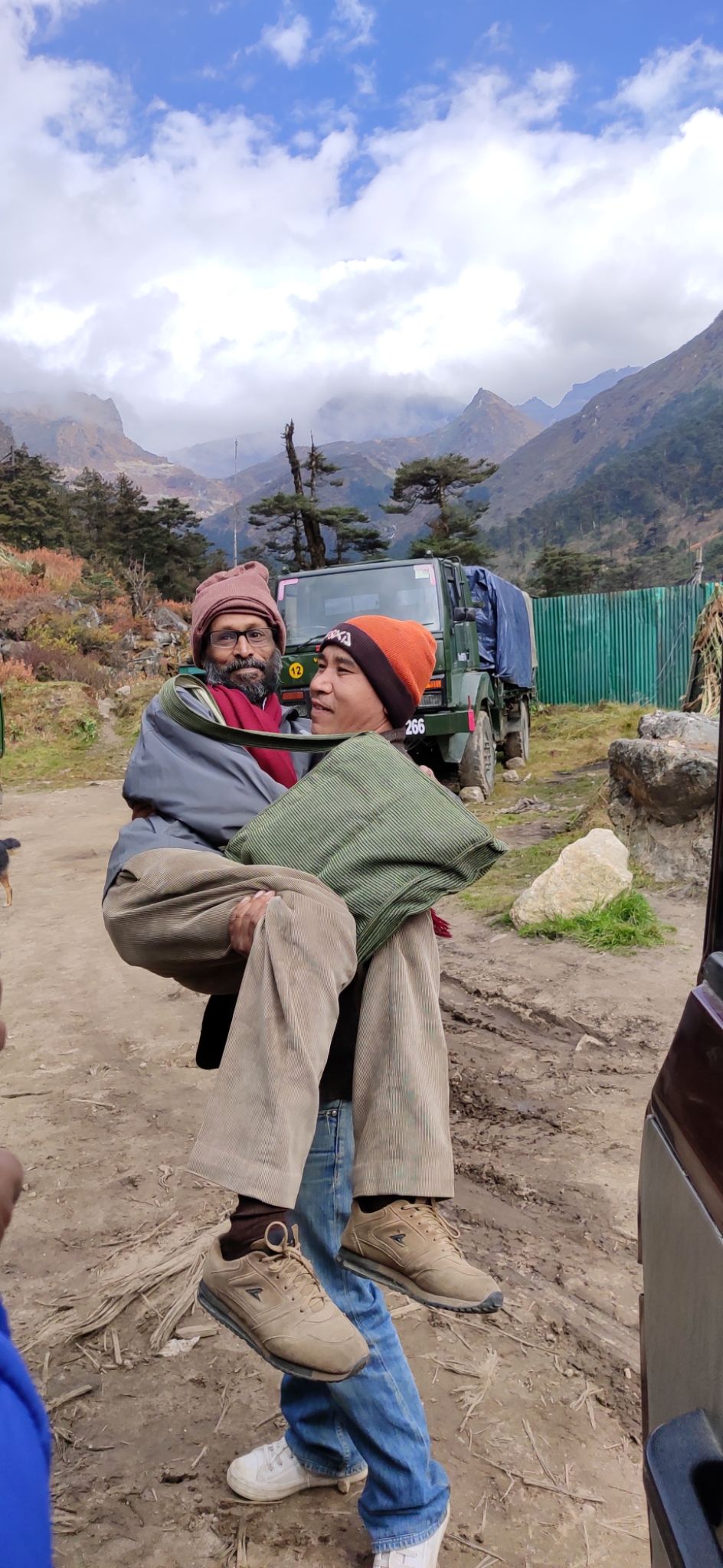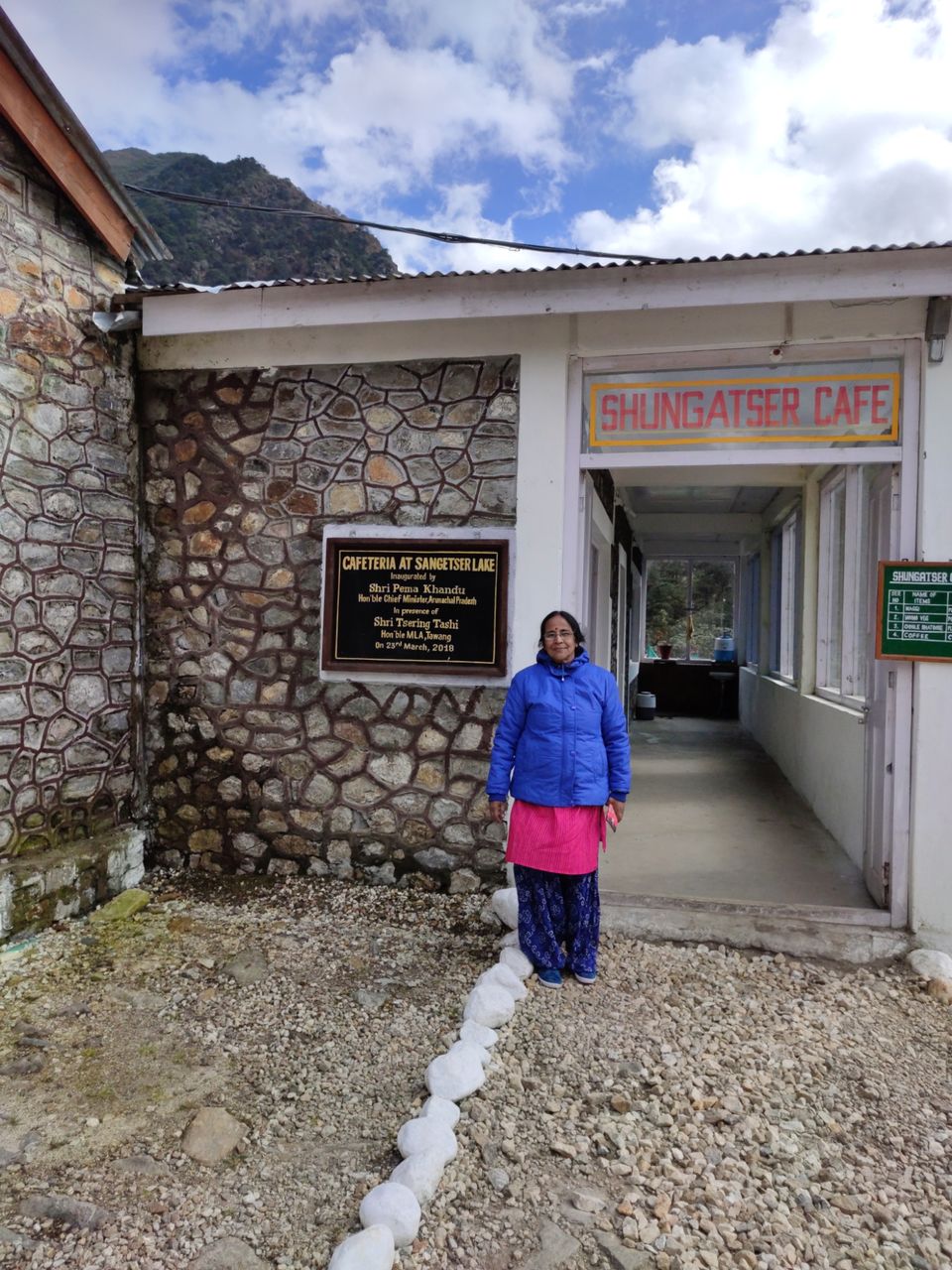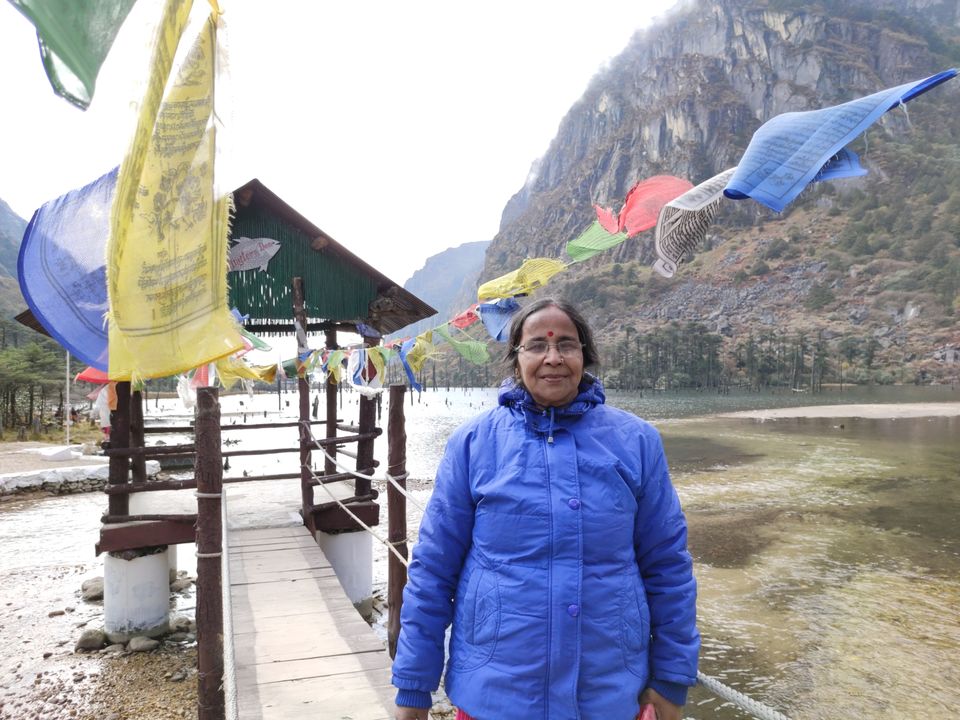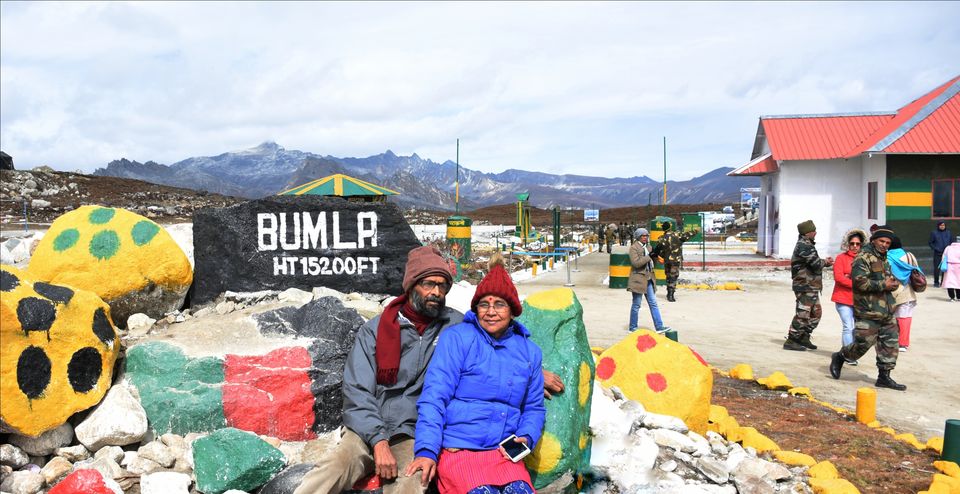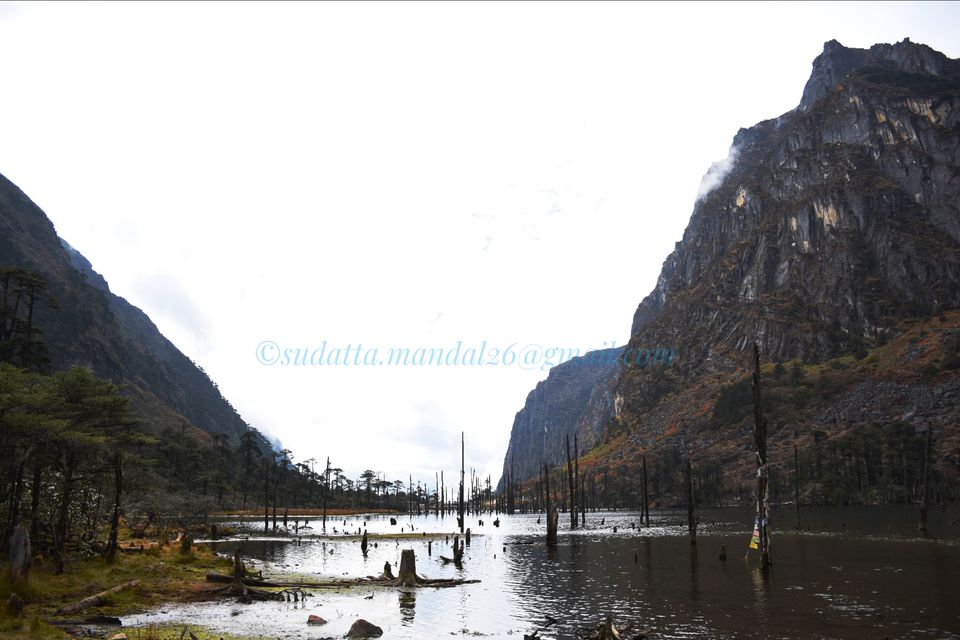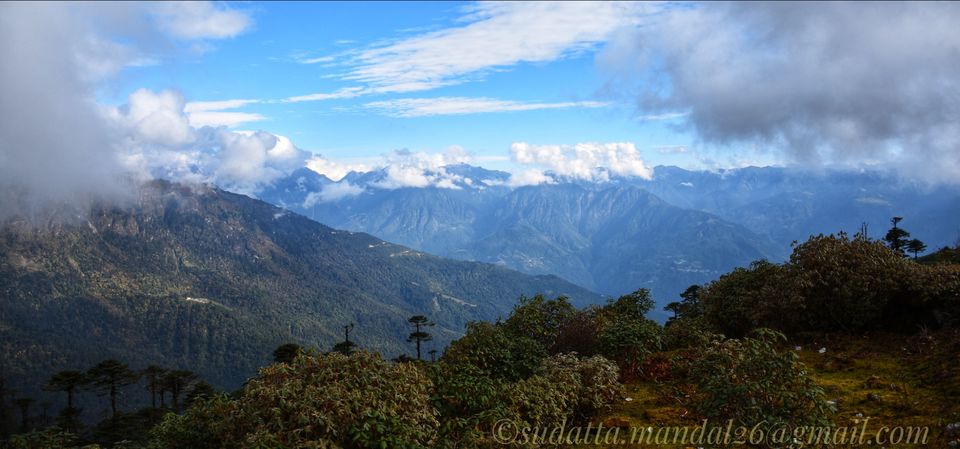 ⦿Day7(20thOct, 2019- Tawang to Bomdila Via Sela): With grief on that morning bid goodbye to Tawang and set off for Bomdila. After 1 hour journey we came across with Nuranang Falls( Also known as Jang, Bong-Bong or Madhuri Falls). It was truly a wonder of nature. After that just a little stoppage at Sela Top again and had lunch near Baisakhi(The cleanest Military Cantt.). Arrive Bomdila by 5:30PM. Weather was permeable for outing.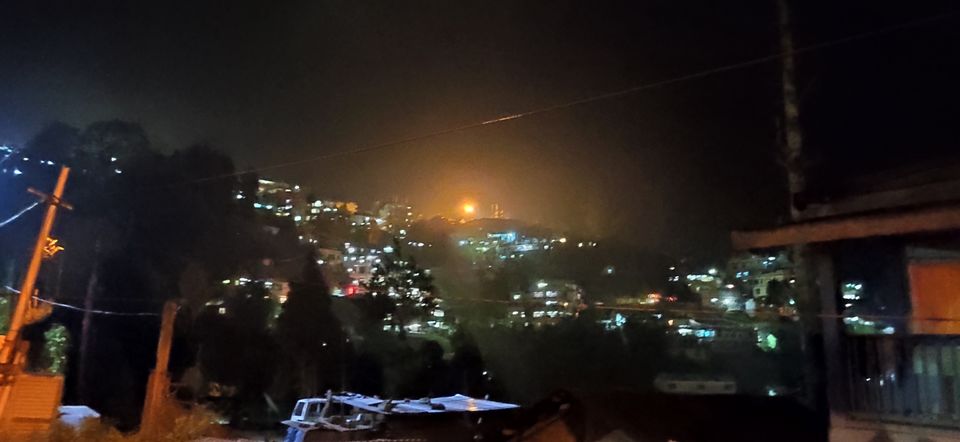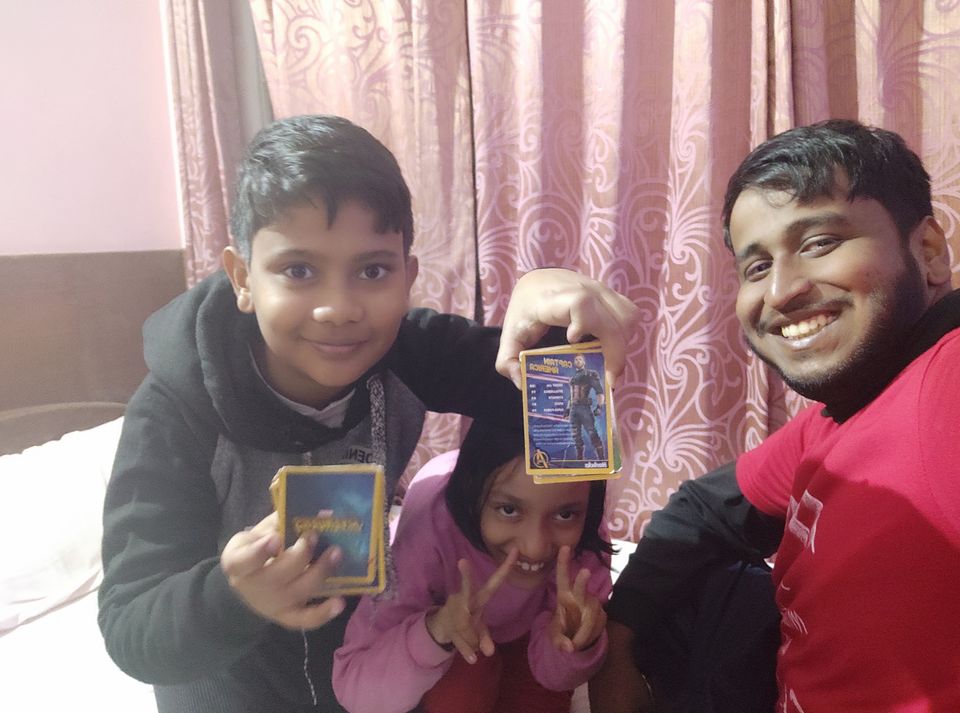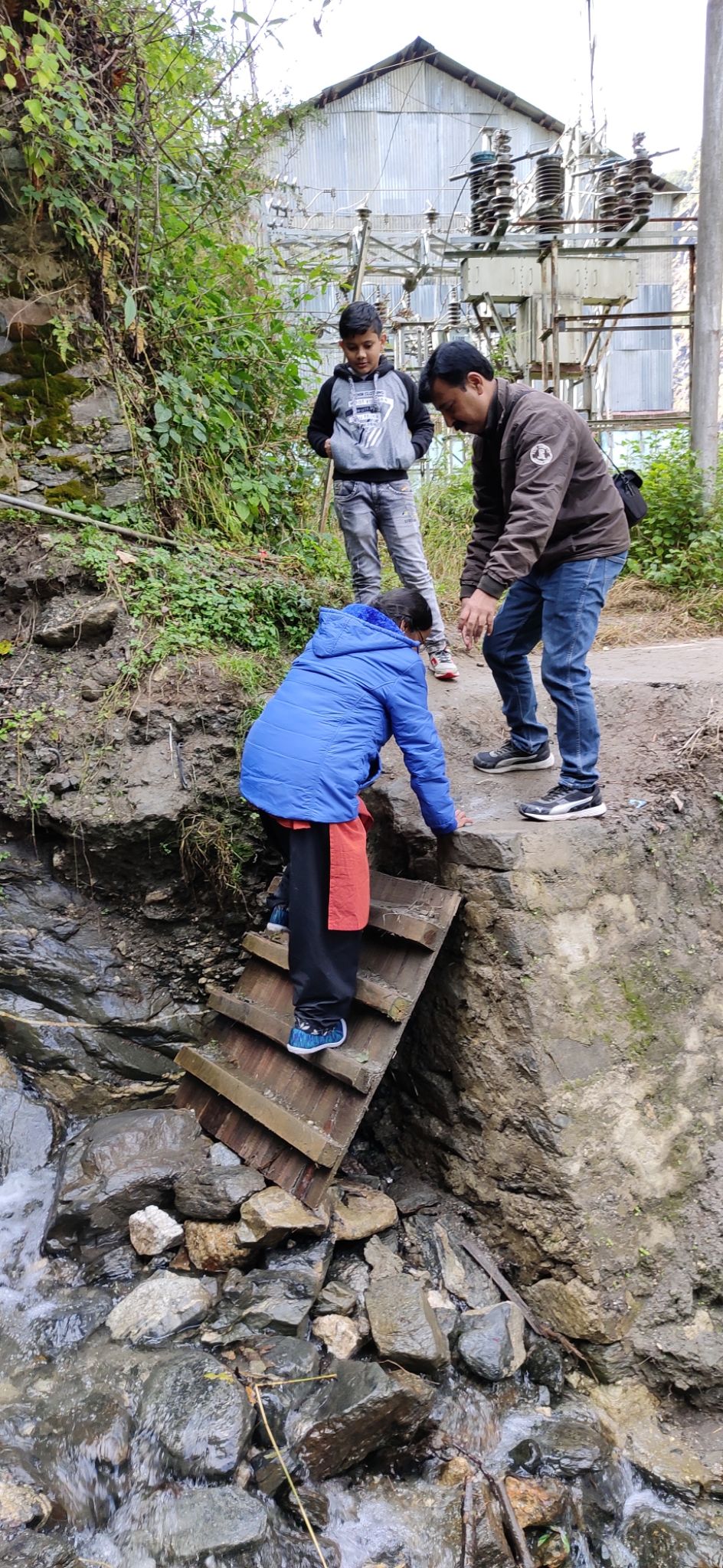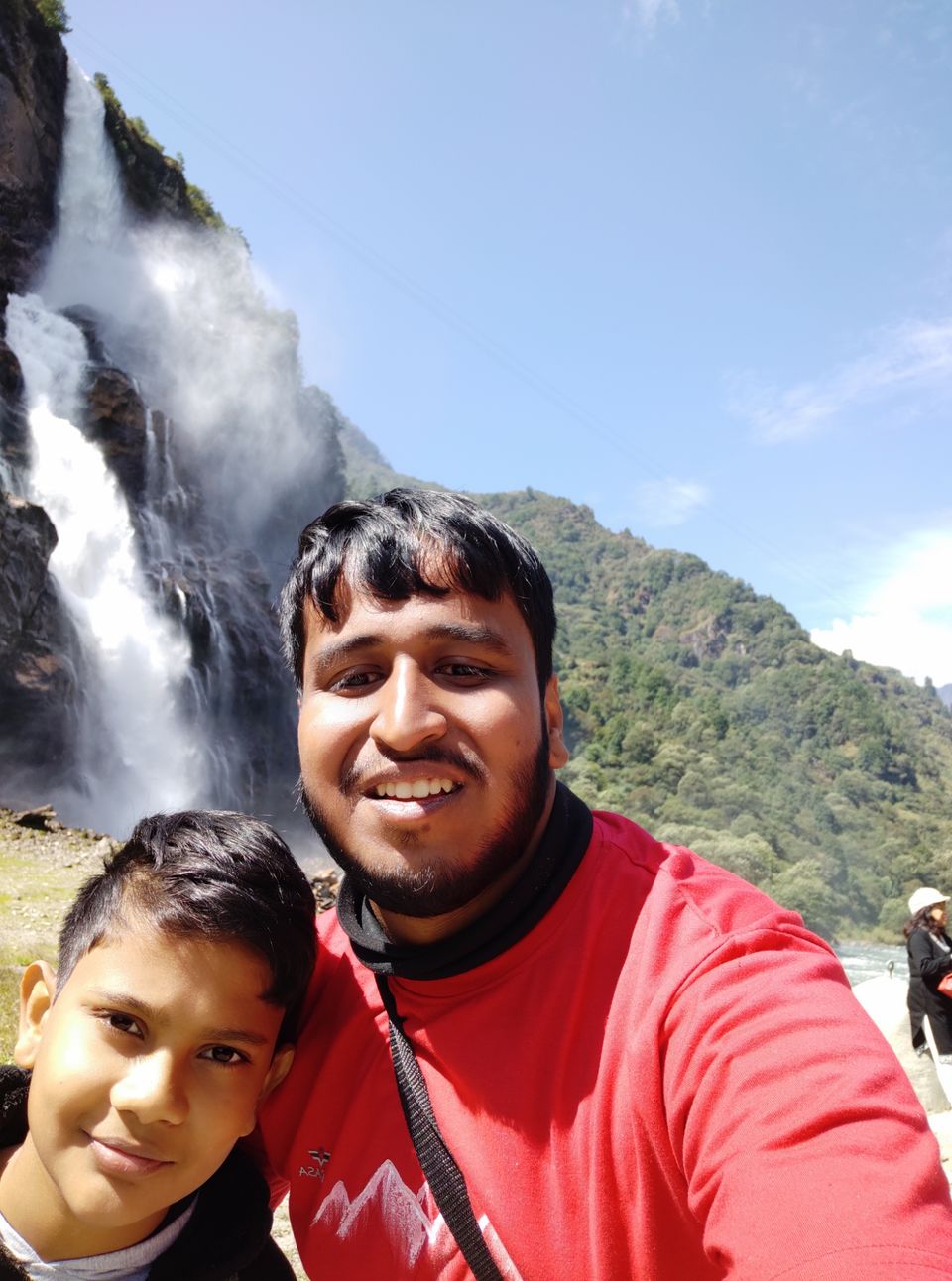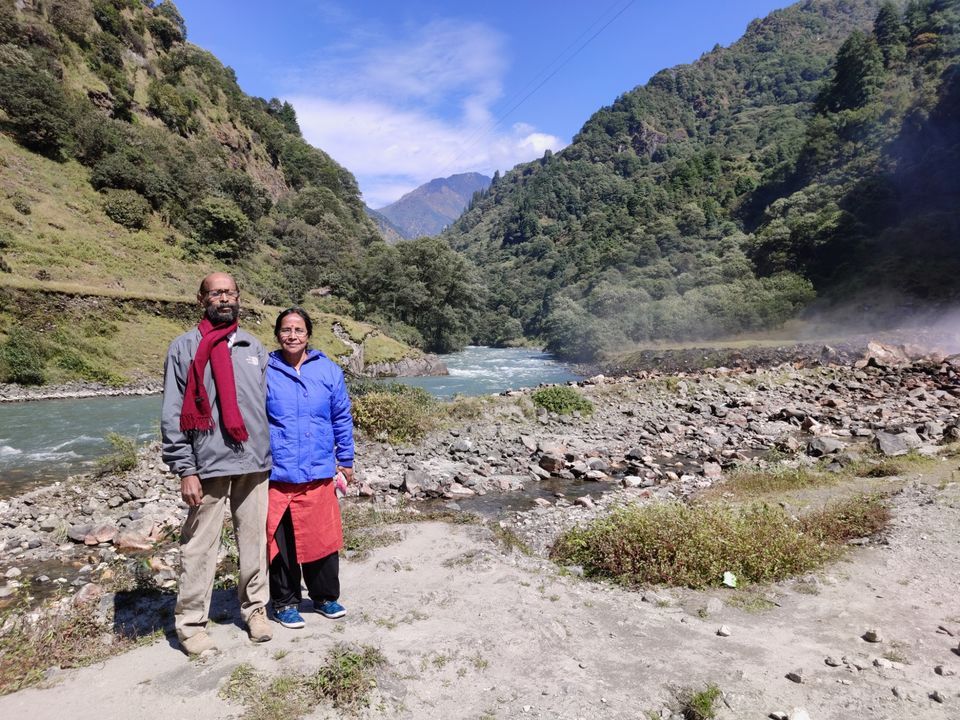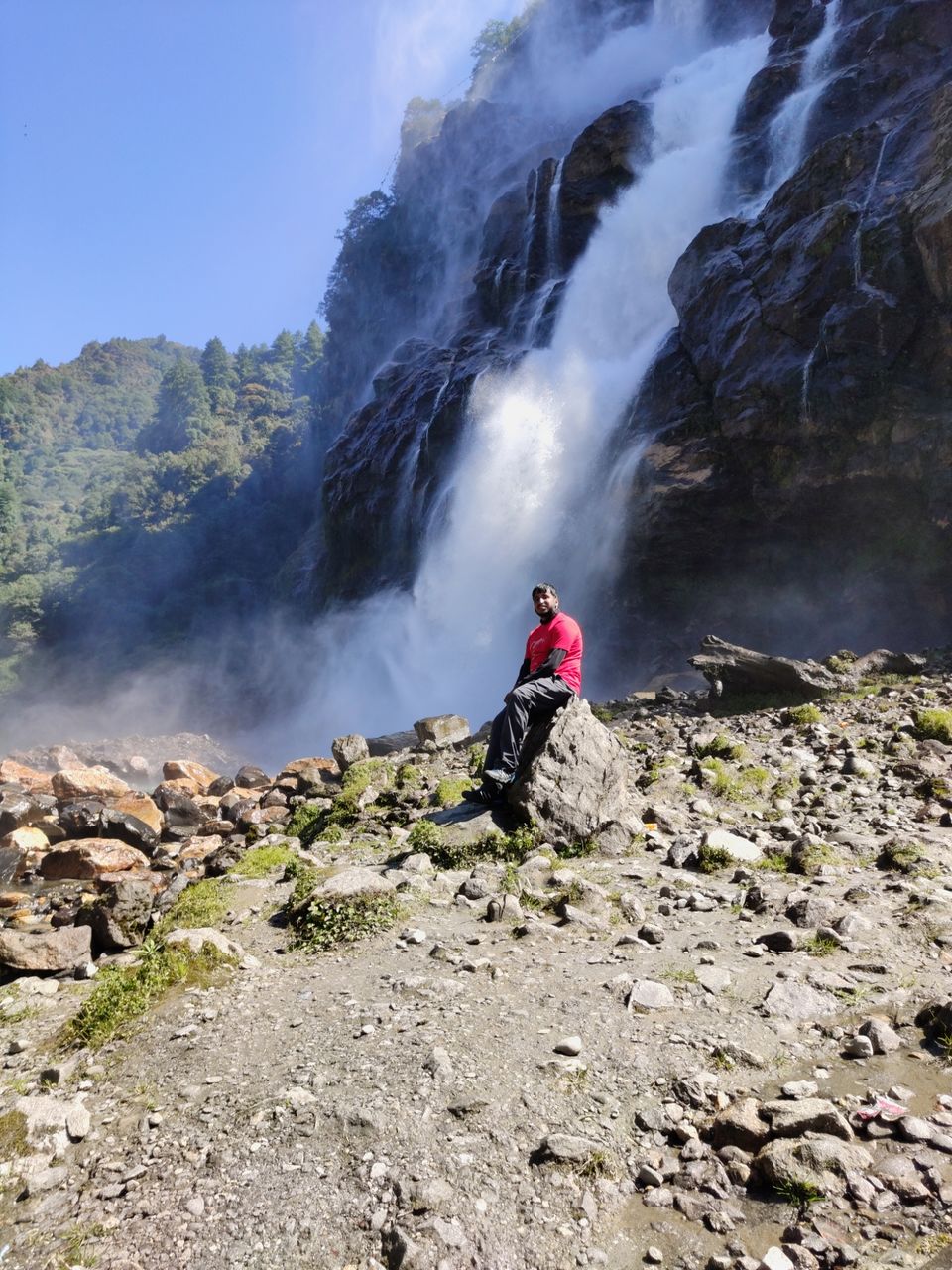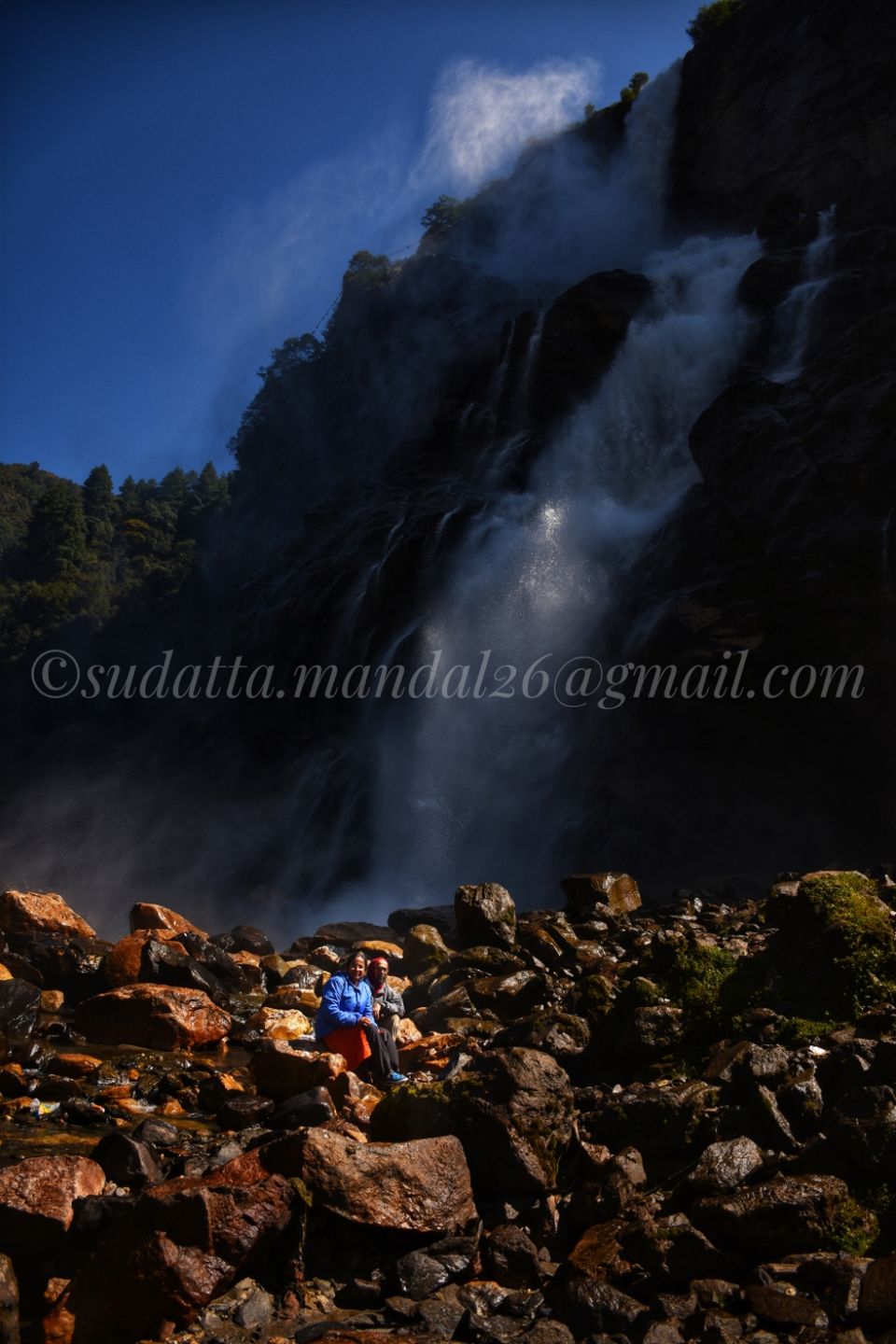 ⦿Day8(21st Oct, 2019- Bomdila to Tezpur): It was time to move to the plains again. Started at Morning By 6:00AM. Alas! Got stuck in road closure for 5hours around 9:30AM at Thipey (a village near Bhalukpong, distance 29Km from Bhalukpong). There we went in local restaurant and visited a local primary school. Have a little walk in the surrounding. Arrive Tezpur by 6:30PM. Went out there for marketing. We bought Assamese Crafts. Finally found 'Bhut Jolokia'(Ghost Pepper) hottest chili world and bought some of it.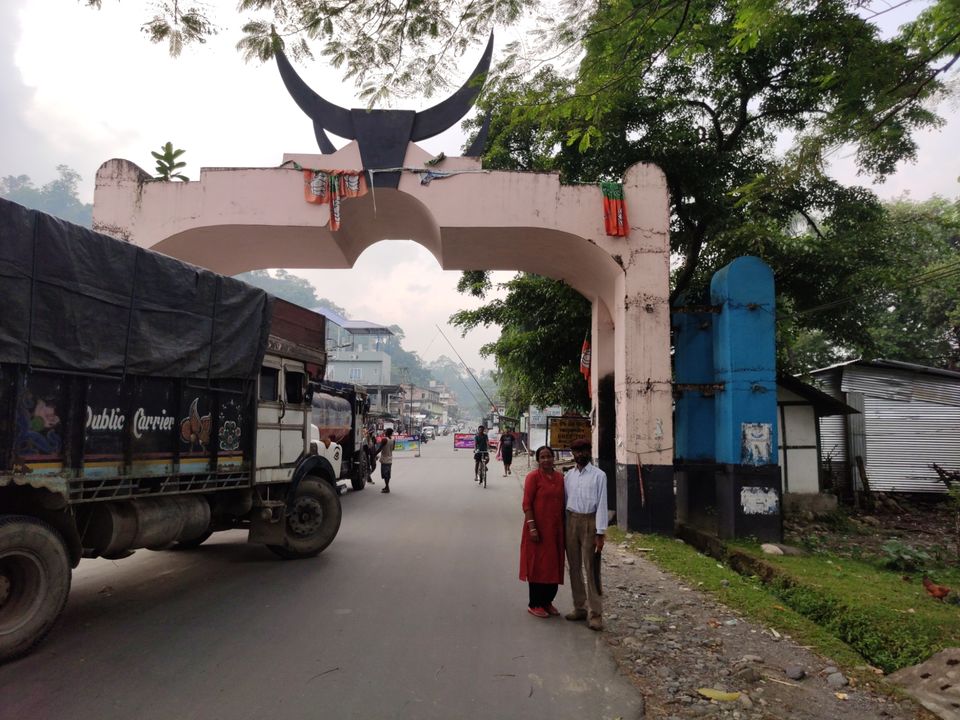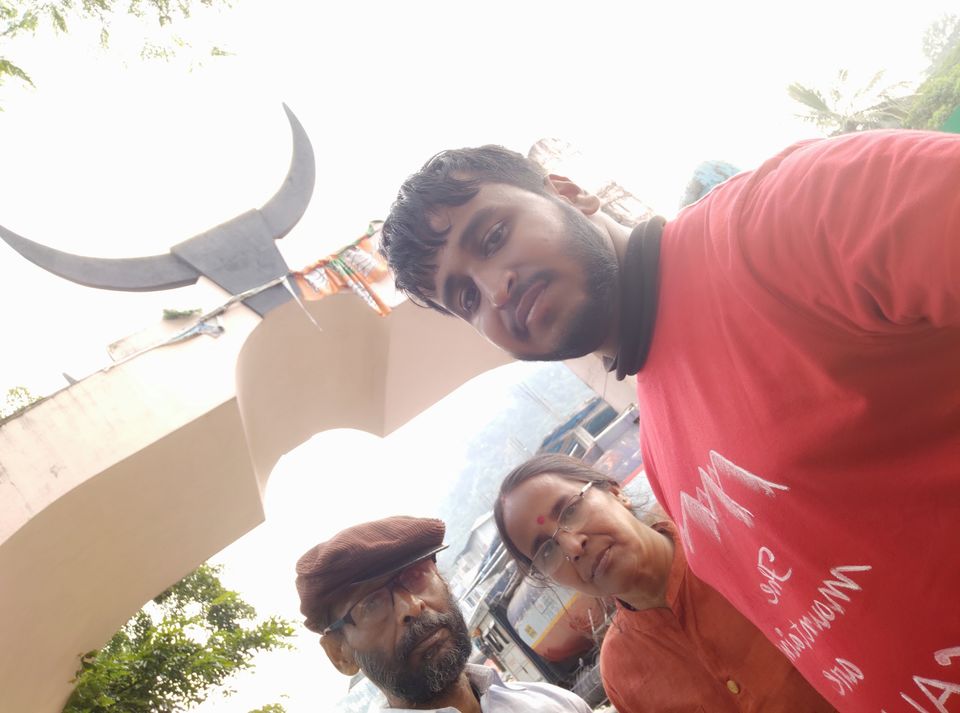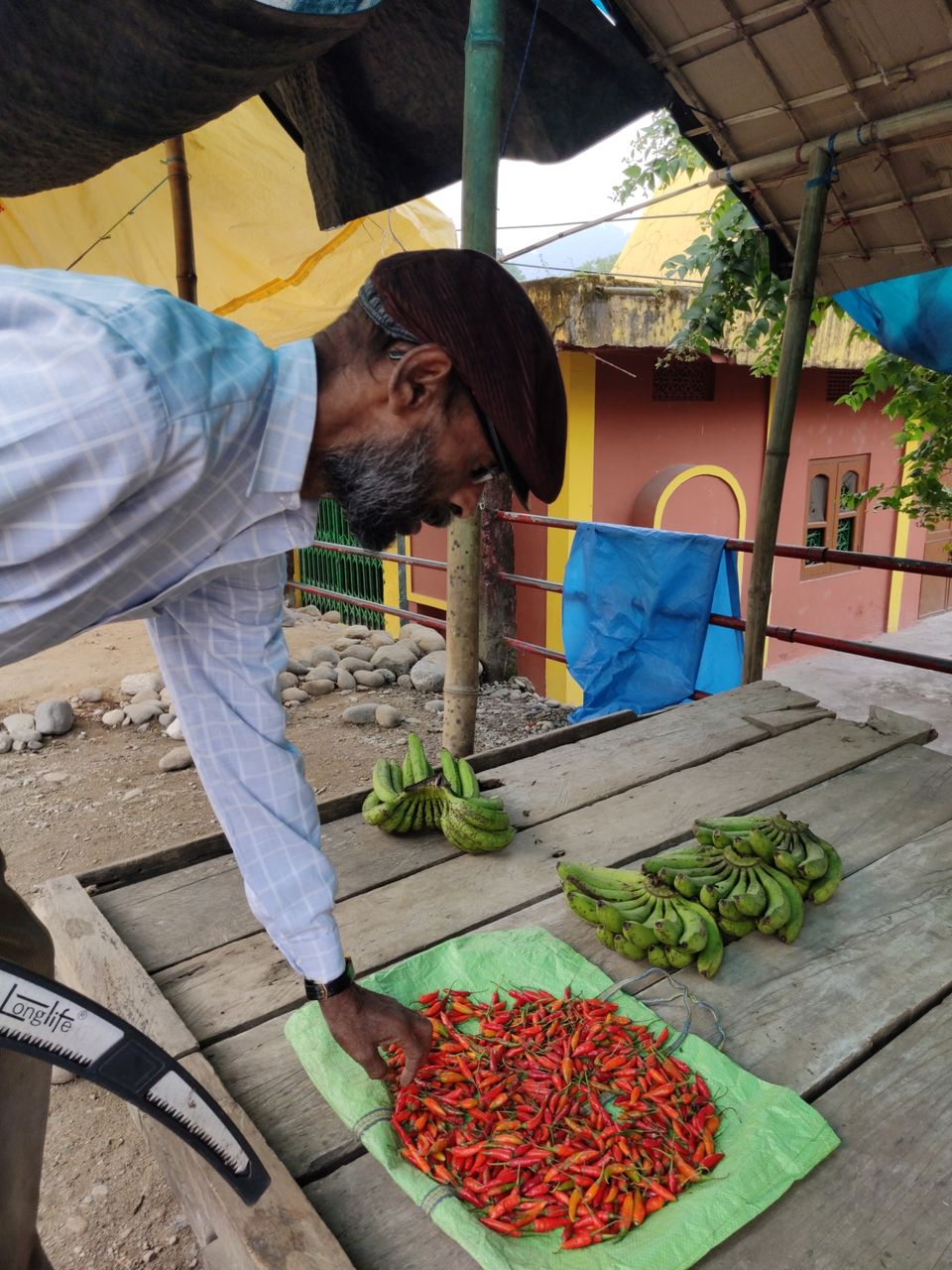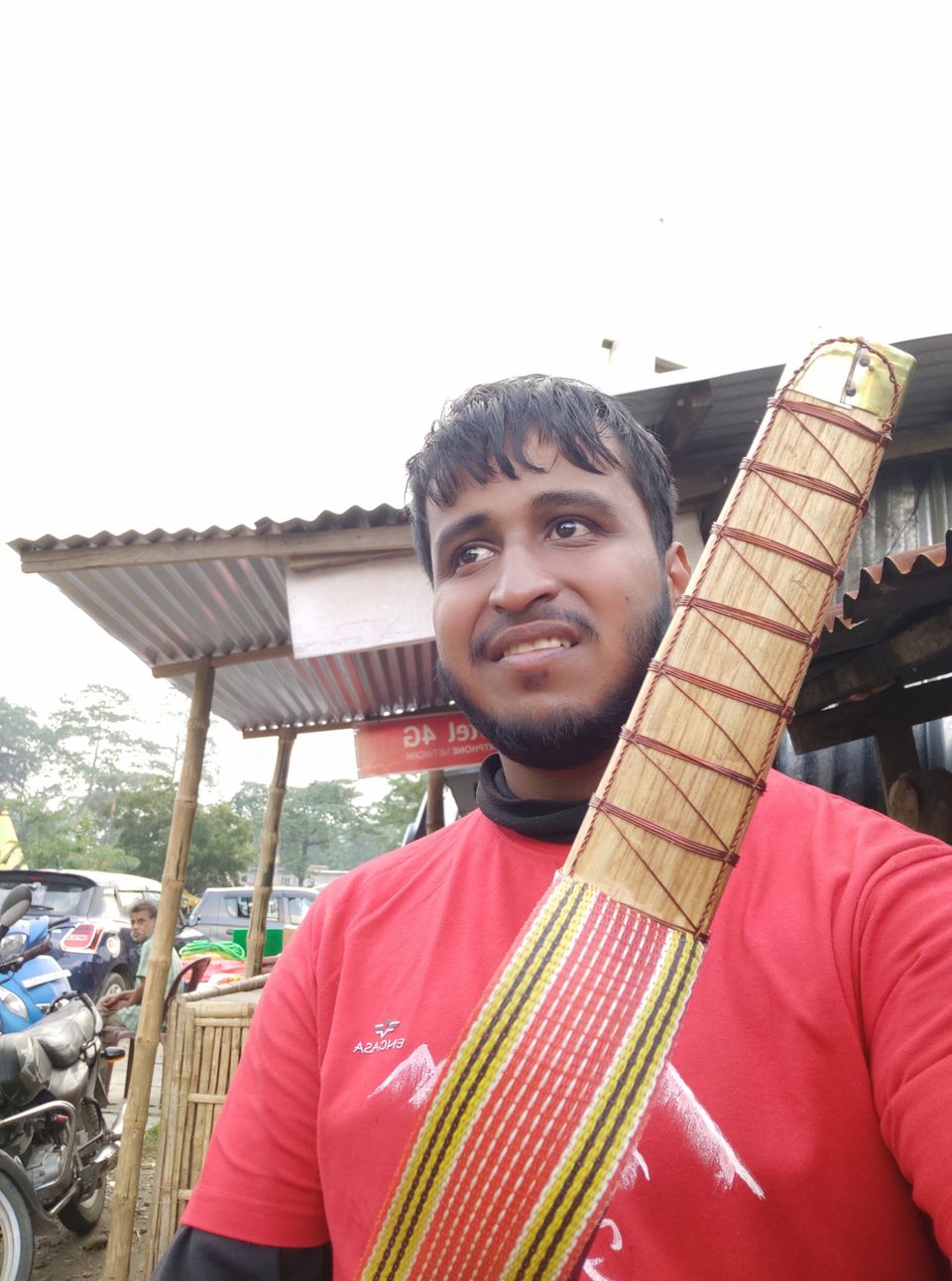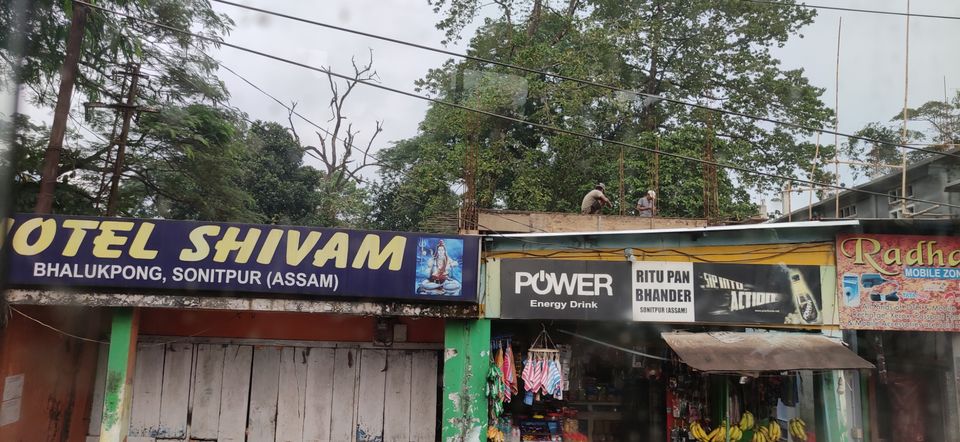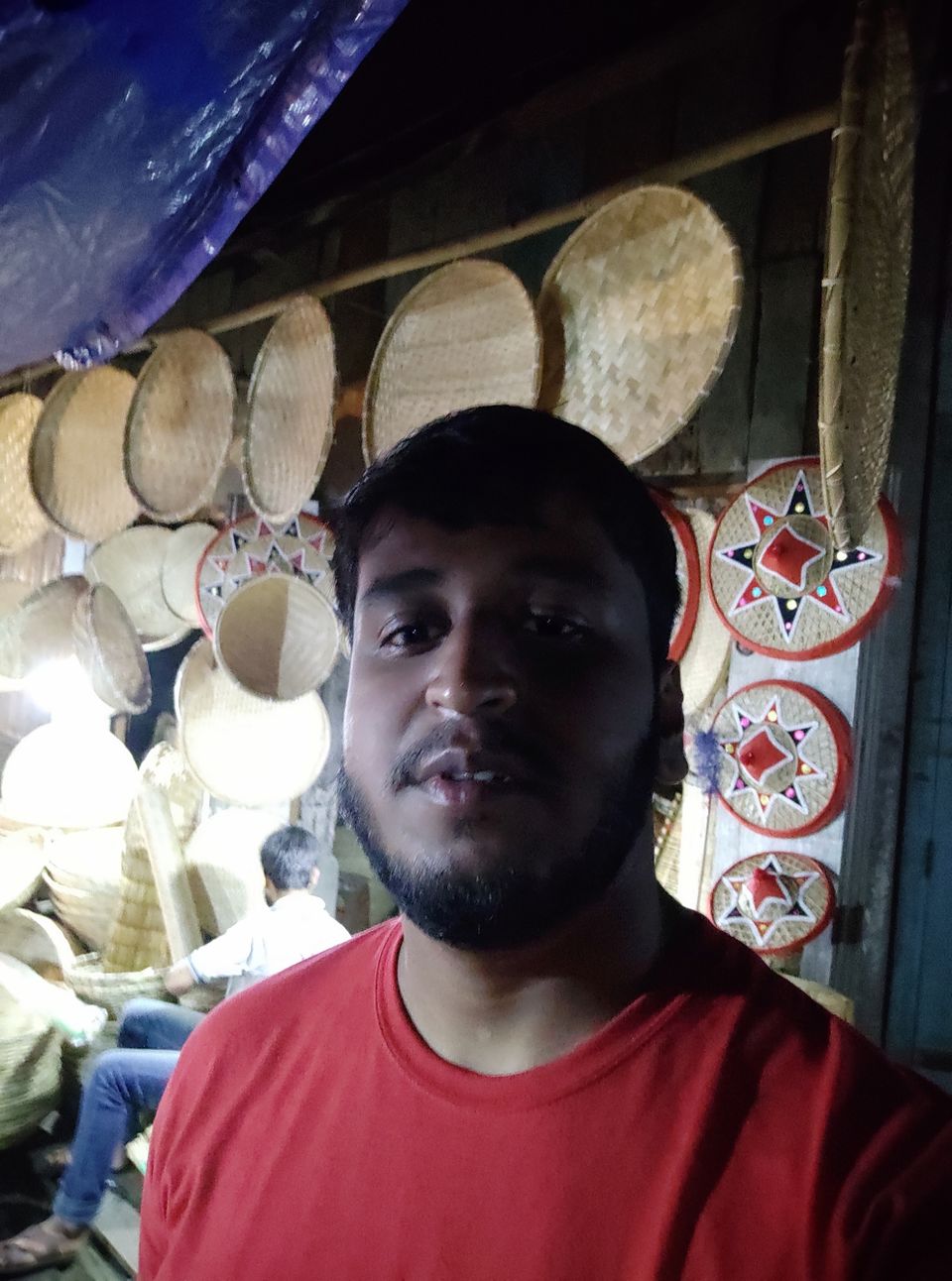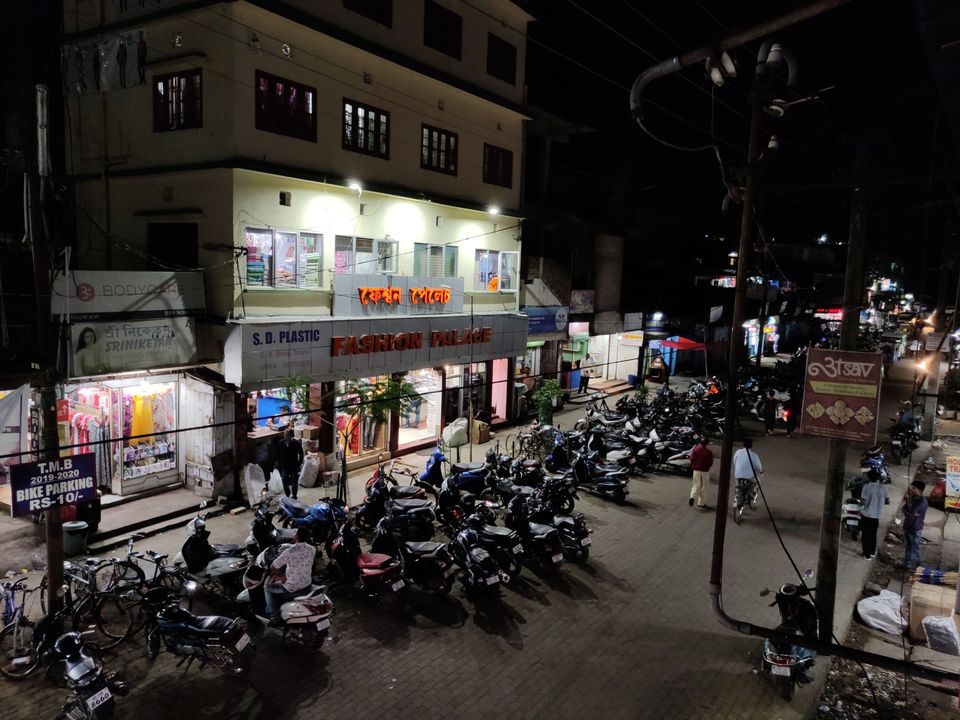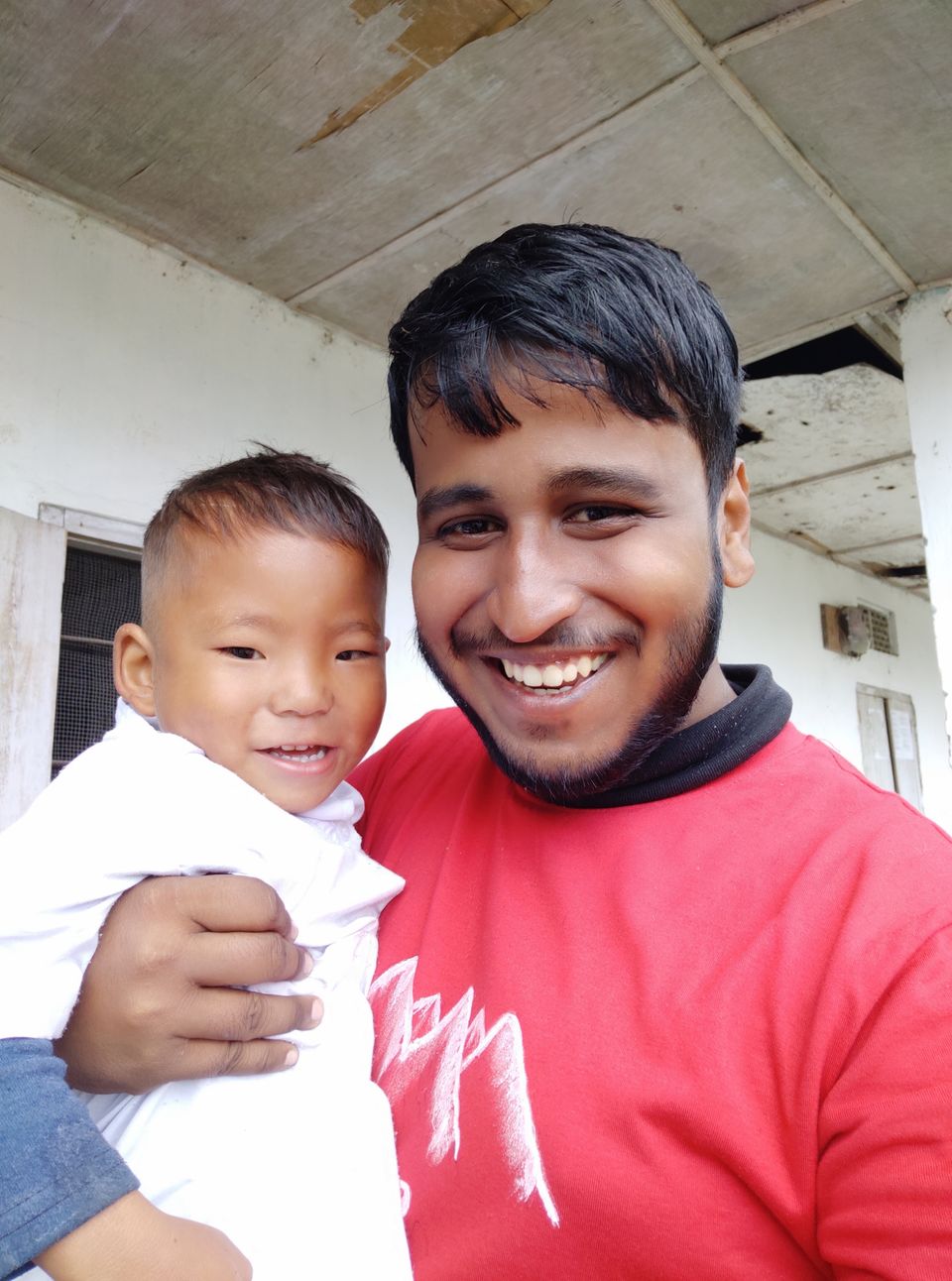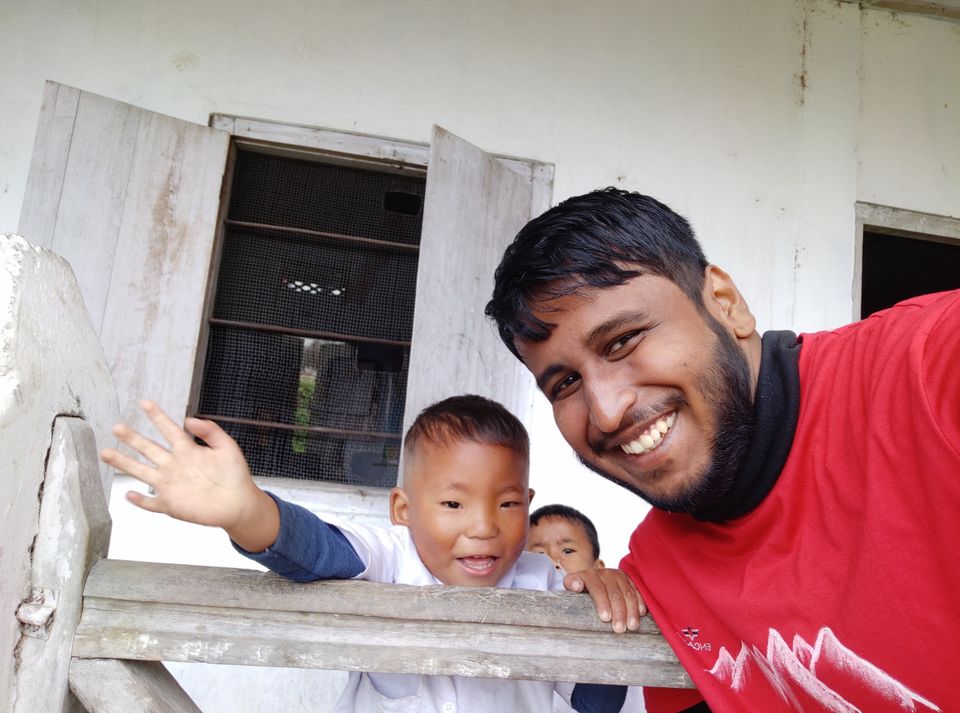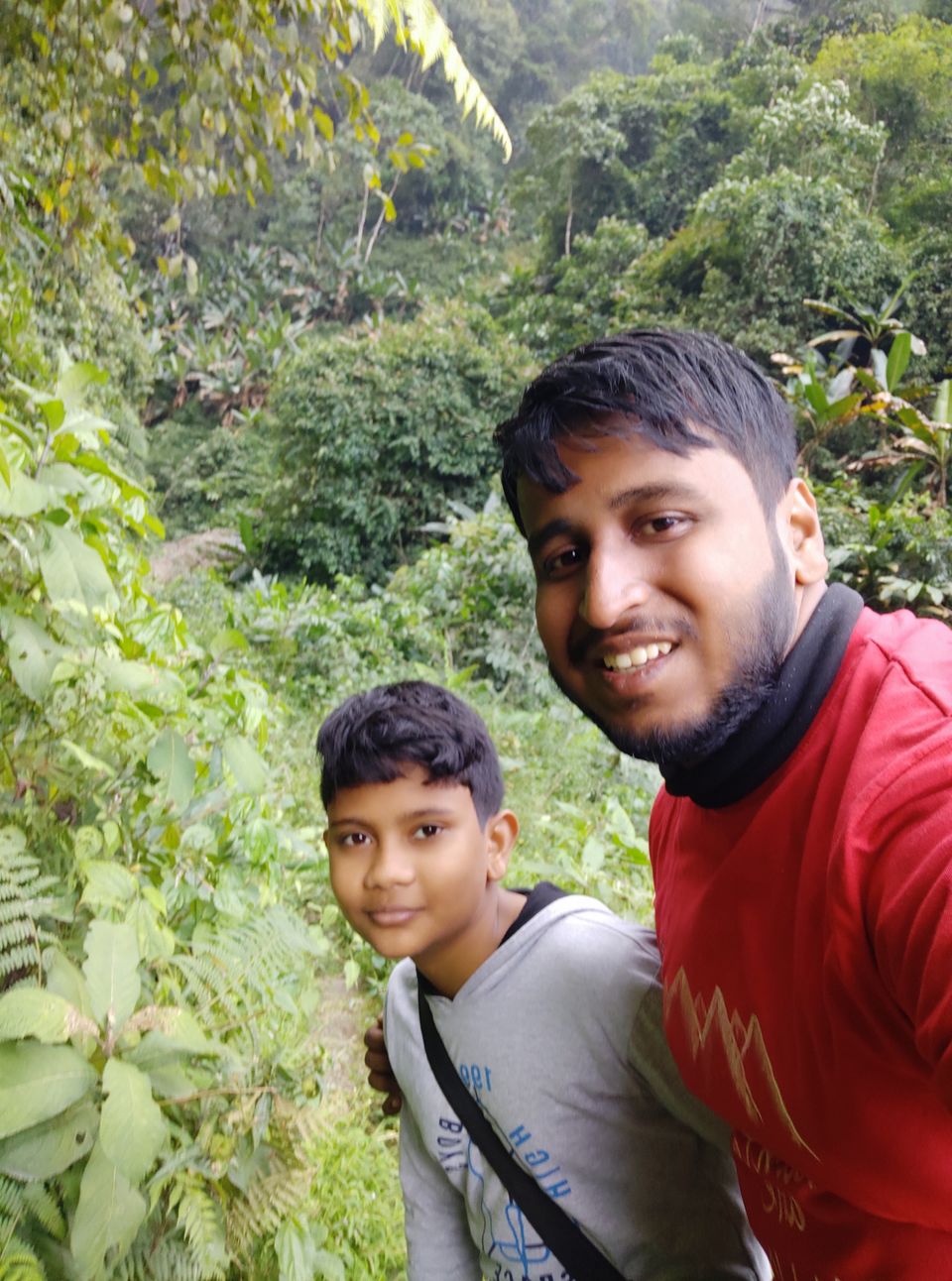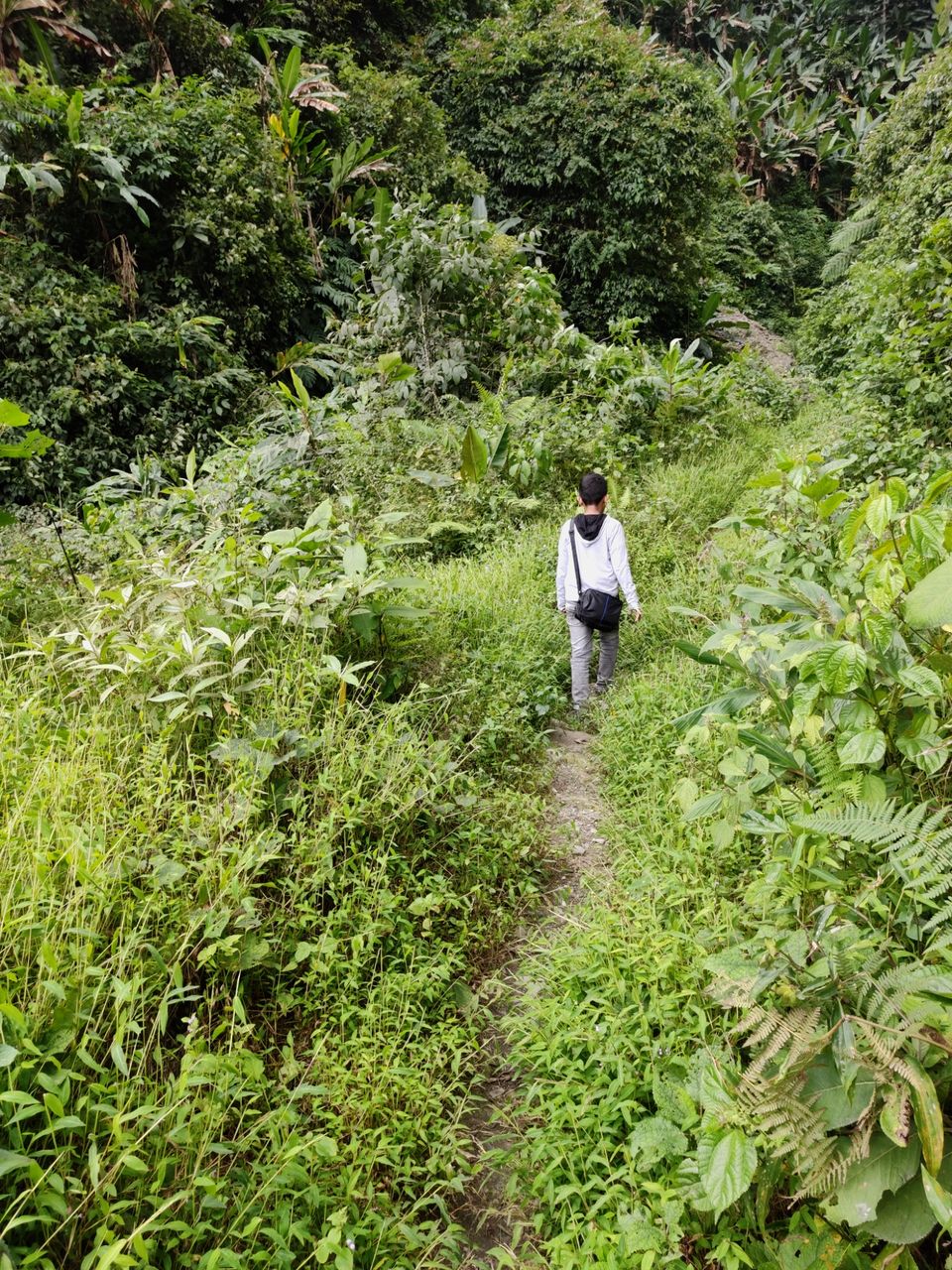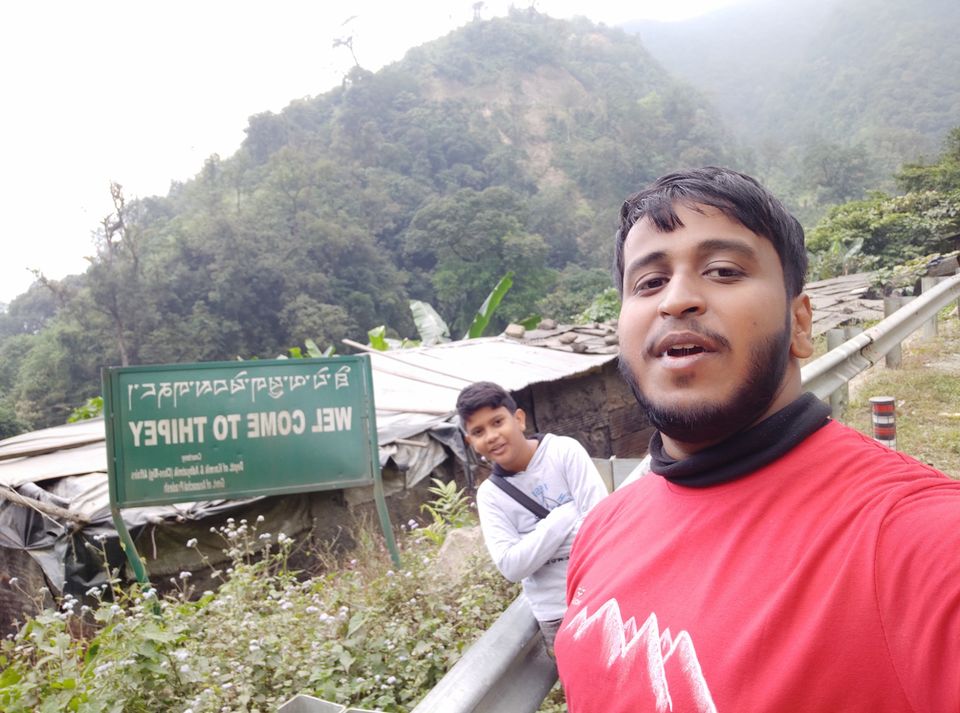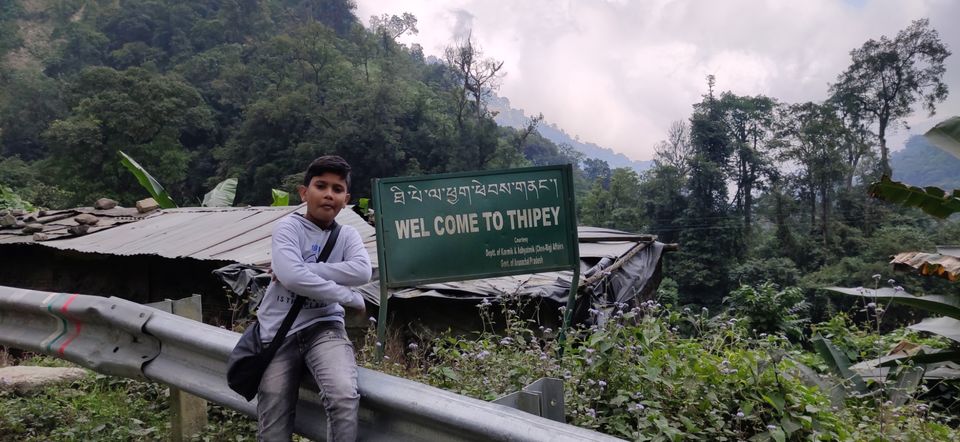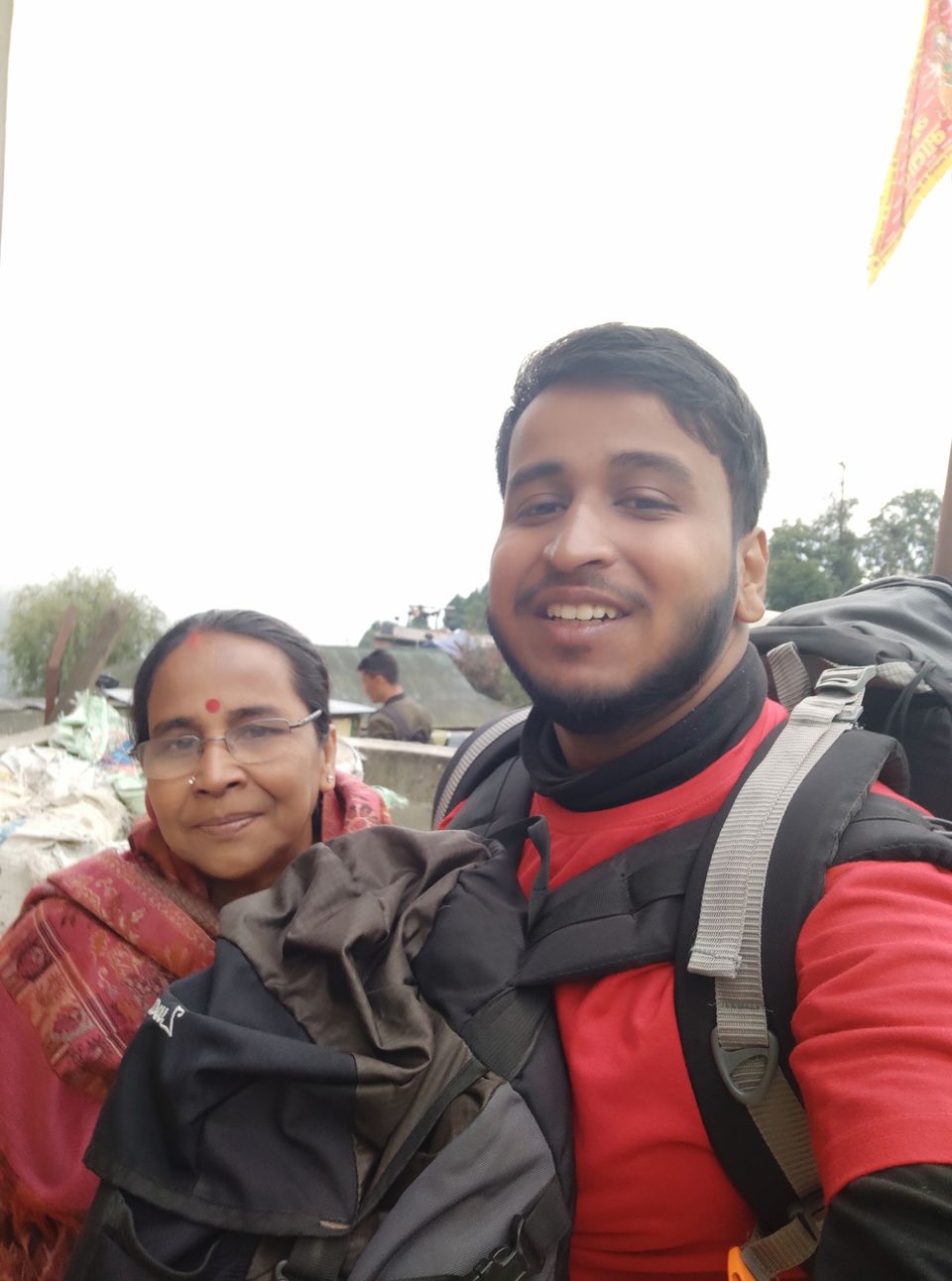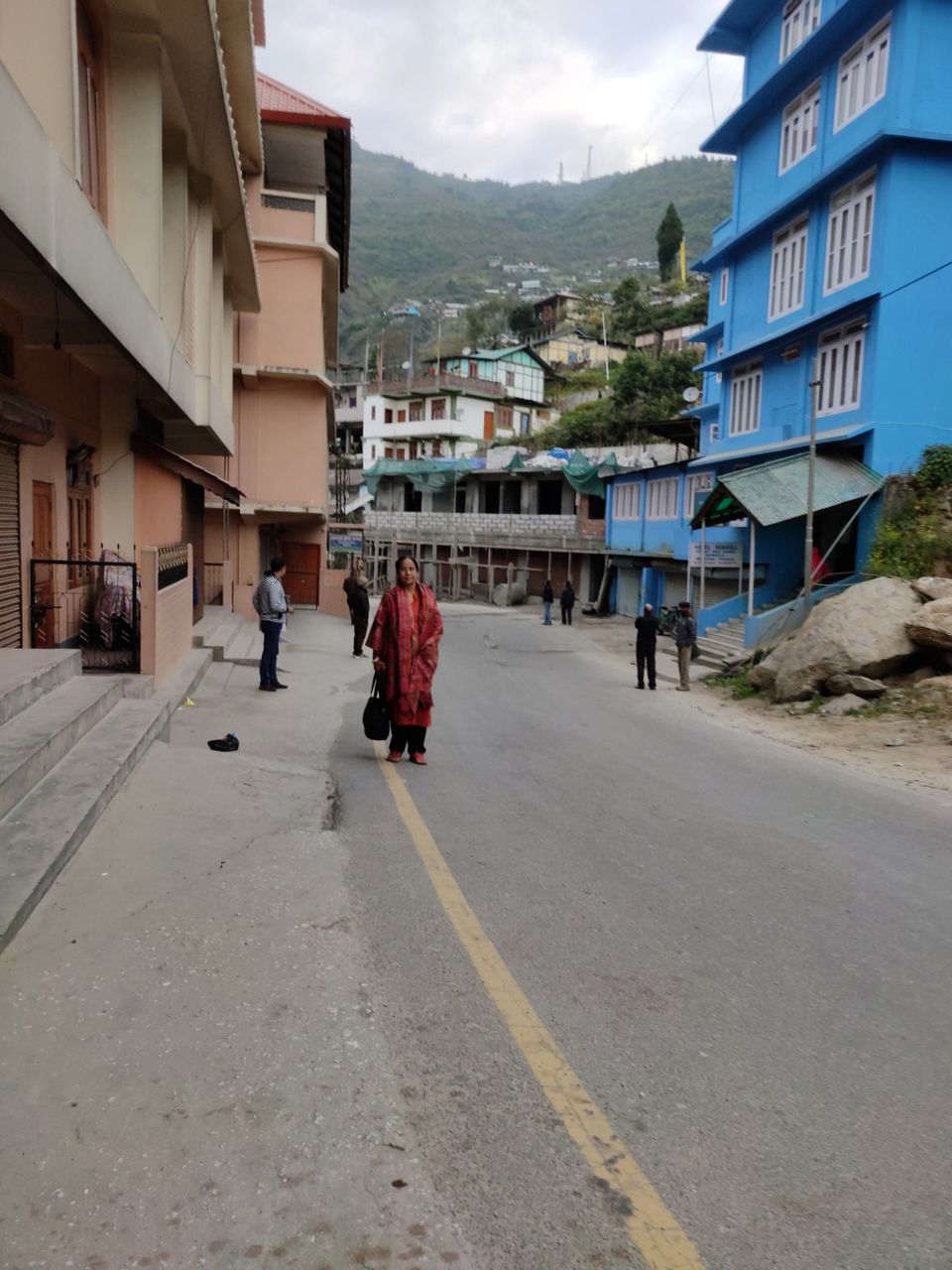 It was the day to come back home with warm memories... In morning after visiting Tezpur local market we checkout for Guwahati by 11:00AM.
●◆●Thanks to our tour operator for managing programmes well. Also thanks to the drivers for the safe journey. A big thanks to the Hotel management(Except:Hotel Seagull, Bomdila) for bearing with this kind of large group. Special thanks to the cooking team.
●●●If you liked the post then please follow me on Instagram... ID is given below...
◆◆◆◆◆
●●My Instagram ID: @sudattamondal
●●Our Tour Operator contact No.
Mr. Suman Roy- +91-7063785151
●●
Our Bumla pass driver no.
Mr. Norbu Monpa-
+91-8794792417