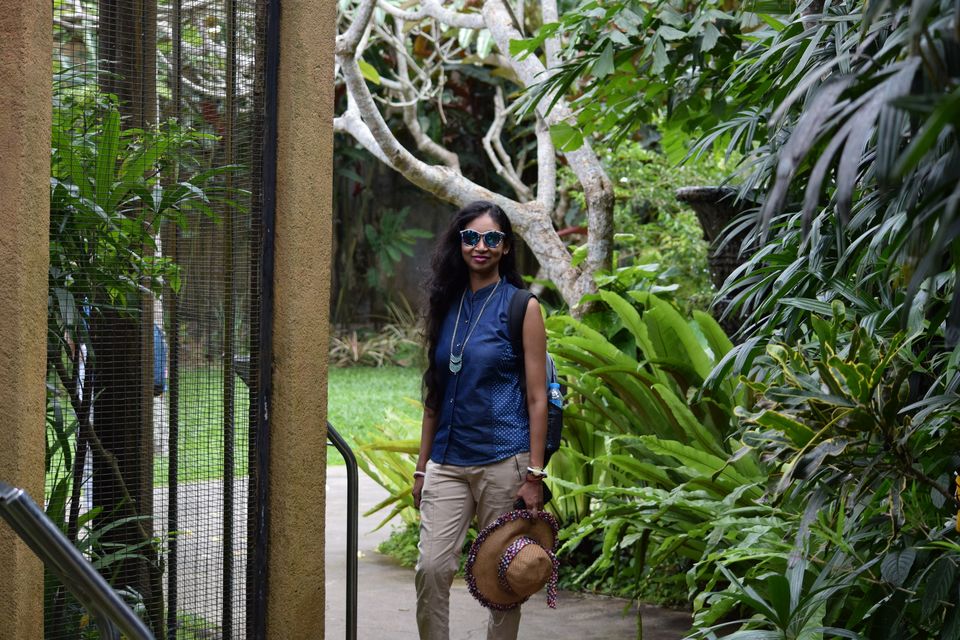 When you travel, it goes without saying that you need money. My hard earned money is used in paying for those air tickets, hotel stays, shopping and many more. When long weekends come, I waste no time in packing off to a new destination, drawing criticisms and speculations from people around me. "How do you manage to travel so much" is the usual question I deal with. Ah, its pretty easy. I am sharing my hacks I use to save for my love- "traveling".
1. Compare nahi karoge to banoge ullu
A slogan from an insurance company has become my mantra to save for travel as well. Afterall, you get to know about great deals only when you research well. No? Be it booking flight, bus, taxi or hotel, its wise to check the rates on multiple websites. For husband and me, Goibibo and Agoda offer the best price in addition to the loyalty points benefits. I was recently planning a resort stay for hubby's birthday. I booked through Agoda during their offer period and got a dirt cheap deal. That's the benefit of comparing prices online. A smart traveler would always do so. Who doesn't like to save for travel ya? I don't like spending on hotel stays so I have stayed in bag-packers hostels (Rishikesh, Jaipur) and ashrams (Mathura, Varanasi) which saved me good amount of money for travel.
2. Carry dry food items and tea bags
Trust me, it saves a fair amount of money. Tourists are often charged more than the MRP. This stands true across the world, not just India. Obviously you can't starve yourself and trying local cuisines is also must. When you carve snacks or are in a location with expensive food sellers around, the dry food items come handy. Being a health conscious traveler, I pack green tea bags along with a mixture of puffed/flat rice with roasted grams, seeds, peanuts and dry fruits. I also pack healthy biscuits and fruits while traveling. I save, if not much, atleast 5% of the travel budget. Also, eating healthy keeps you away from illness like upset stomach, food poisoning etc. This helps save the medical expenses. Two in one, right?
3. Make a "travel account"
As funny as it sounds, this is an effective way to dedicate a part of your savings for travel. I use my recurring deposit for this purpose which are usually for one year or six months . Money gets auto-debited monthly or fortnightly from my bank account to this recurring deposit account. I earn a fixed percentage of the matured amount as interest which is an additional saving. Plus, dedicating an account for traveling helps you categorize your savings and prioritize what is important.
4. Outings: Once in a blue moon
Husband and I used to frequent to restaurants or would rush to newly opened eating joints, without realizing the amount we spend recklessly. Same was the case with watching movies in theaters. Post GST, restaurants and entertainment are pocket friendly no more. We watch movies online or DVD's which has reduced our expenses by another 3%. Imagine the mindless expenditures we do everyday! We now eat out once a month may be that has given us a scope to cook together at home which is a superb way to bond with each other. Correct me if I am wrong. If you need a break from home cooked food, why miss the opportunity to eat at get-together parties, events, food meets, blogger table or langar/bhandara? Watch out for the upcoming festivals that will open up good platters for all. We also look for economical eateries in case we think of eating out. Like Captain's Table in Sector 14 Gurgaon is our favorite hang out spot for a cozy ambiance and great coffee at super cheap price.
5. Reduce fuel costs smartly
Ya I know this one sucks. Giving up your car for metro or bus is not only frustrating but also waste of time. Who wants to spend a hour and a half of travelling in public transport? Phew! Pooling in is the way to save money. My colleague pays half the fuel cost. Isn't this a great way to cut expenses and also save the environment from pollution. Infact, you can put your car in listed directories for pool-in or shared rides. When you travel in a group, the average expensive comes down. Hence my trip to Dalhousie with my girl gang costed me less than 7k inspite of our expensive resort stay. When you make efforts, Lakshmi ultimately comes you ;-) When you reach your destination, explore the places on foot or public transport. I prefer the former, because places are best explored on foot. It saves money and is good for health too which in turn keeps illness at bay and save you more money. :)
I do #anythingfortravel. What about you?