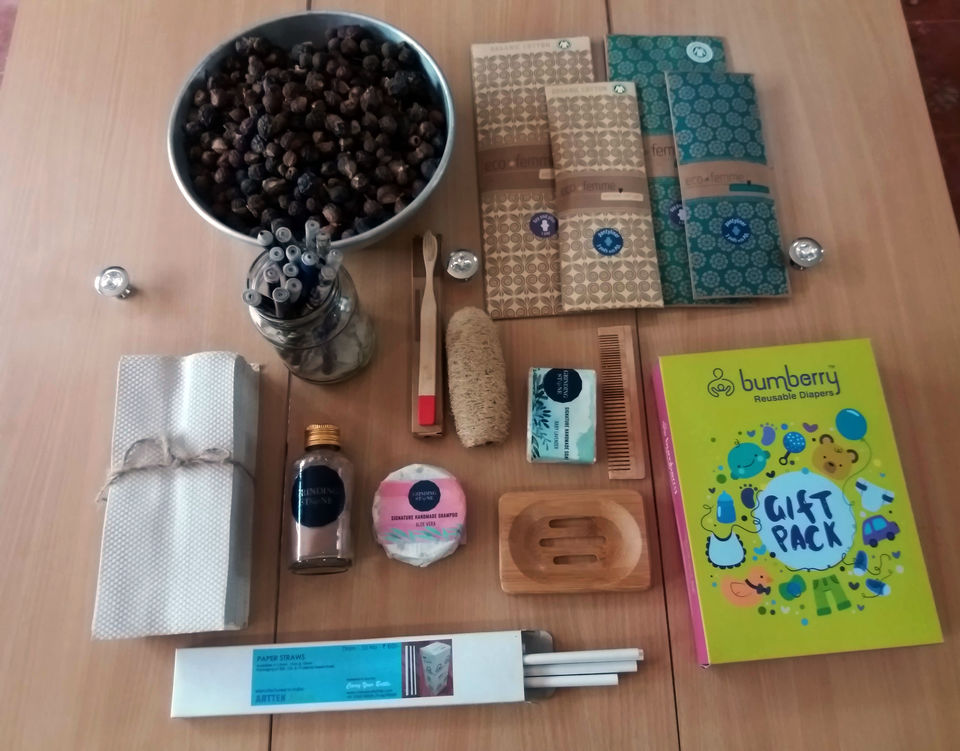 A riveting approach to the problem of littering and the unending dilemma with garbage is Ecoposro. Eldridge and Jonah are childhood friends and being from Goa have seen the transition. Anyone who has been living in this paradise or visiting will know how much garbage hurts our eyes. It is a permanent solution to all the garbage, they reckon and so do I.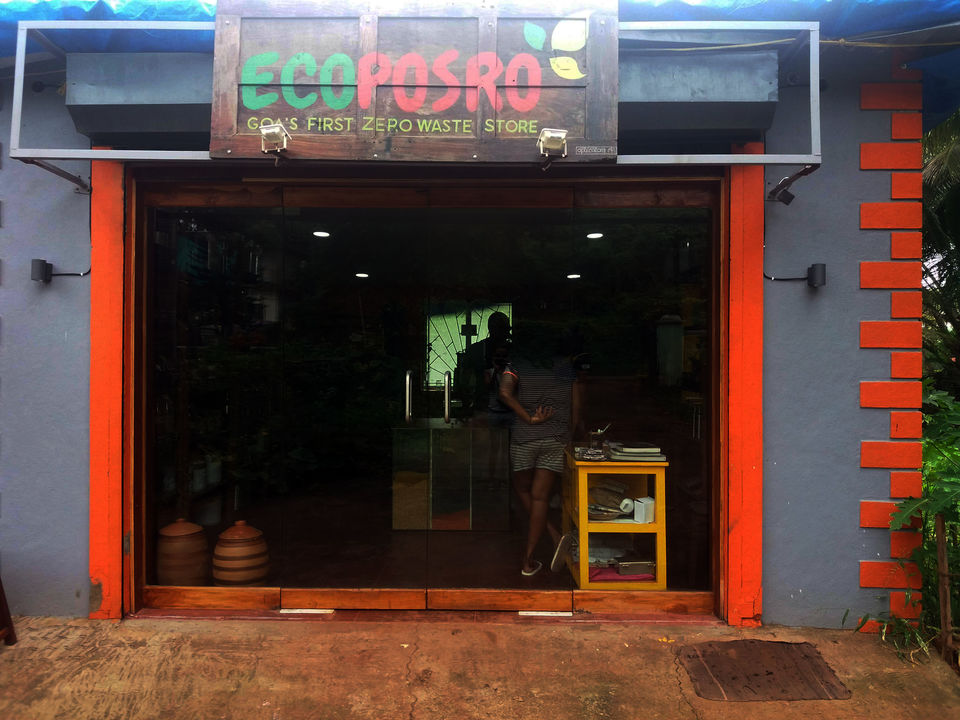 Eldridge, fondly called Eldu is the owner of the famous riverfront restaurant Eldou's serving fish, feni and some more feni. He has been playing with the idea of a general store for sometime now and one day while chilling with his friend, Jonah at their favourite spot, the garbage everywhere made them think hard and thus was born Goa's first and India's only Zero waste store, Ecoposro. The crux of the store is to create awareness about garbage and how simple steps will change the disposal process and finally we will have a clean world. Zero Waste Store generally means no harmful waste is generated and all practices are towards creating no further garbage.
To realize this is definitely not cake walk. Sourcing from vendors without plastic was a challenge. The store opened doors to responsible brands and thus the learning started. They gradually started applying all practices to the restaurant and counter attacked problems right on their faces. The process has just begun though.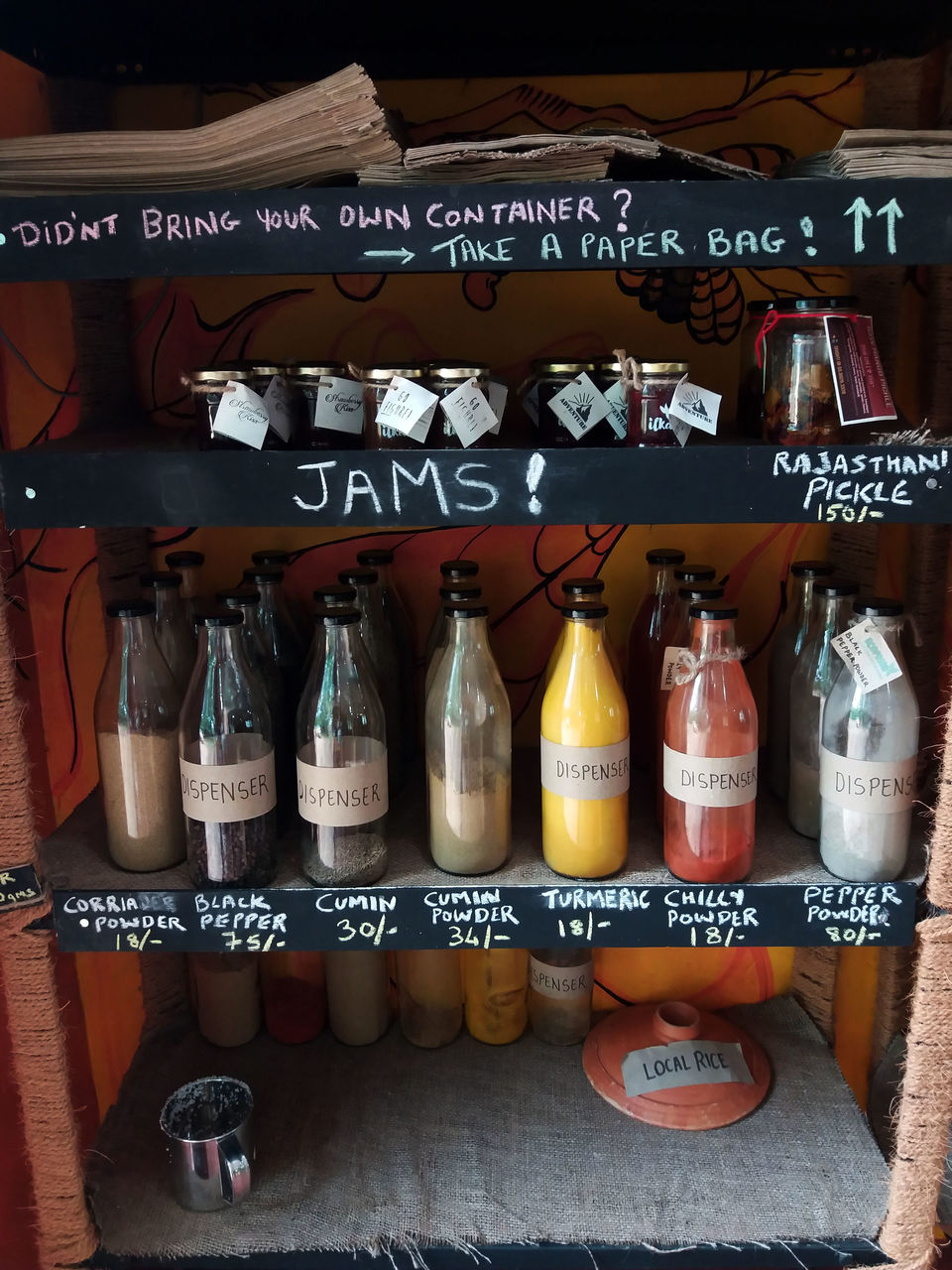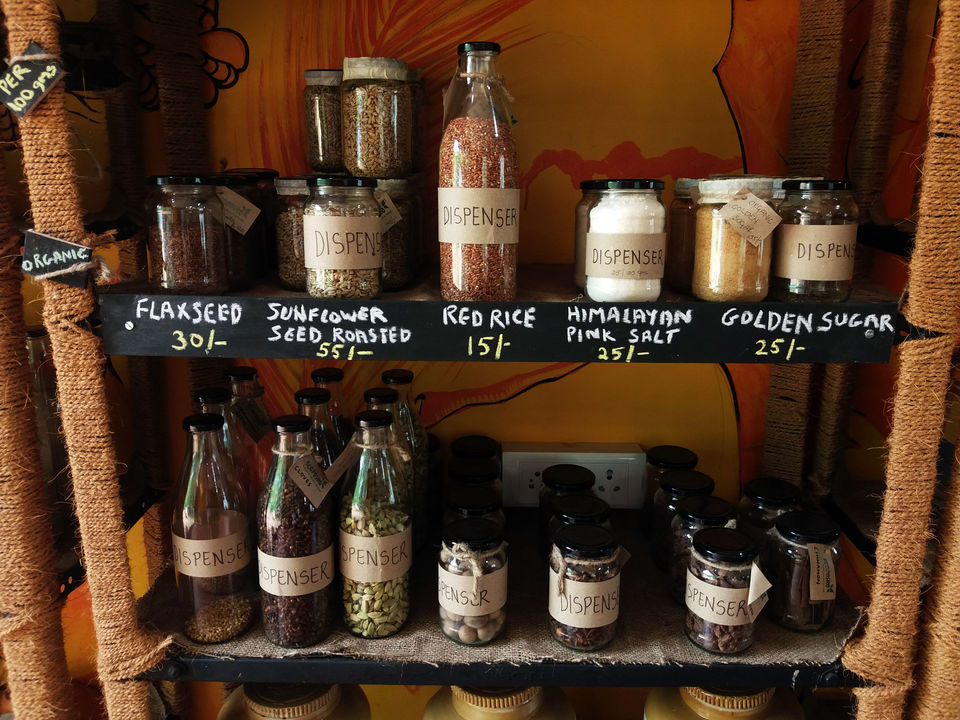 Reaching out to like minded entrepreuners was a great way to spread the word and create awareness about the simple ways of making one's life Zero-Waste !
Saahas is Bangalore based and is "holistically managing waste by leveraging Nature, People and Technology". They are South India's largest collector of post consumer tetra packs and recycle all the seven layers to make products. Their recycled paper, paper and bamboo straws, and also roof tiles which are much stronger than the normal asbestos and a definite value for money are available at the store. These will last longer and its sustainability is better too.
Bamboo India is Pune based and has interesting inventory of daily items giving us new goals of products we want to ethically purchase . Their bamboo toothbrushes are pretty and perennial and the bamboo and paper straws are the need of the hour.
Eco Femme started in Tamil Nadu in 2010. They are teaching us that the age old practice of using cloth pads is not only hygenic but also pocket friendly and creates no garbage as they are reusable after every wash. To be soaked in hot water for thirty minutes which takes away all the blood and then to be washed like a normal clothes. It is simple and a effective way towards reducing garbage.Available in different sizes, using them will reduce a lot of plastic created by sanitary napkins which are widely sold and marketed.
Grinding Stone has products for you, for the home and for the environment and headquartered in Bangalore. Their soap bars, hand wash, dish wash, laundry detergent are all from natural products like soap nuts with berry powder, citrus extracts et al. With quite a variant for soaps suiting different skin types, they use olive oil, shea butter, fragrant oils to name a few of the natural products they use to produce. They are wrapping their soap bars in butter paper to cater to Ecoposro's ethical packaging policy.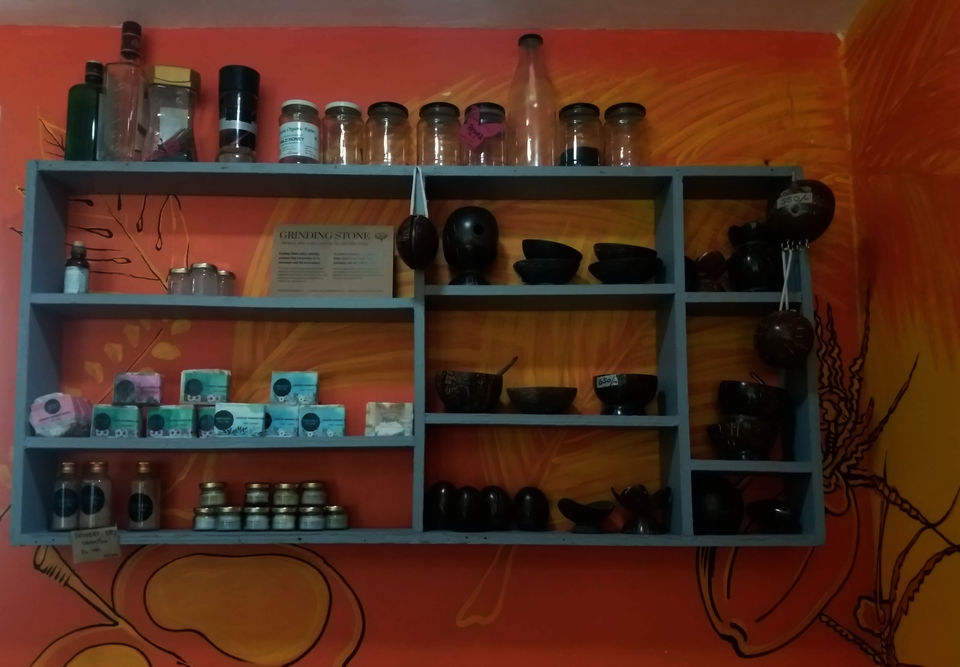 Bumberry produces reusable diapers and considering our population is always on the rise, they are catering to a huge market whose life revolves around their little ones and their comfort. Diapers are without a doubt very essential and the ones available are not bio degradable and pocket friendly. Bumberry is creating "Responsible Mothers" and trying to treat the problem at grass root level.

Apart from these brands, their store has red rice from an aunty in Moira, squashes from a business run by a father-son duo operating from their home, Ilka supplies them jams with jaggery packaged in small glass jars and sourced from farmers who understand the sustainability and effects in terms of "necessity of healthy eating".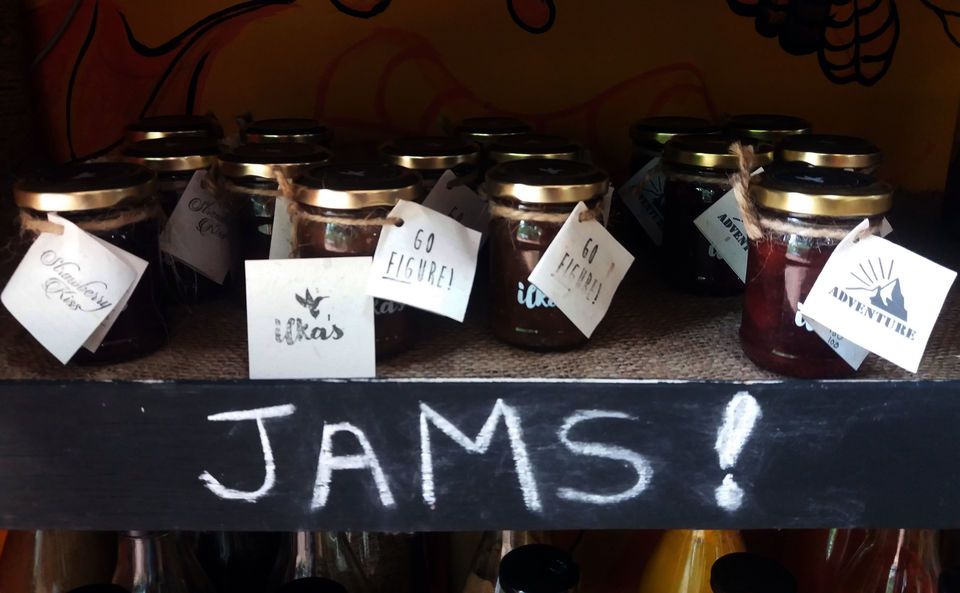 Ecoposro's Market Mondays lets you buy fresh vegetables from locals growing them with love and care. There is fresh milk, Tarvoti (shippie) Papad which is a local's rendition of taking flavours back with him to ship in the form of papads so you will find some nice flavours. The potatoes are huge and the onions gives the right fragrance, the greens are fresh and the seedless limes are refreshing.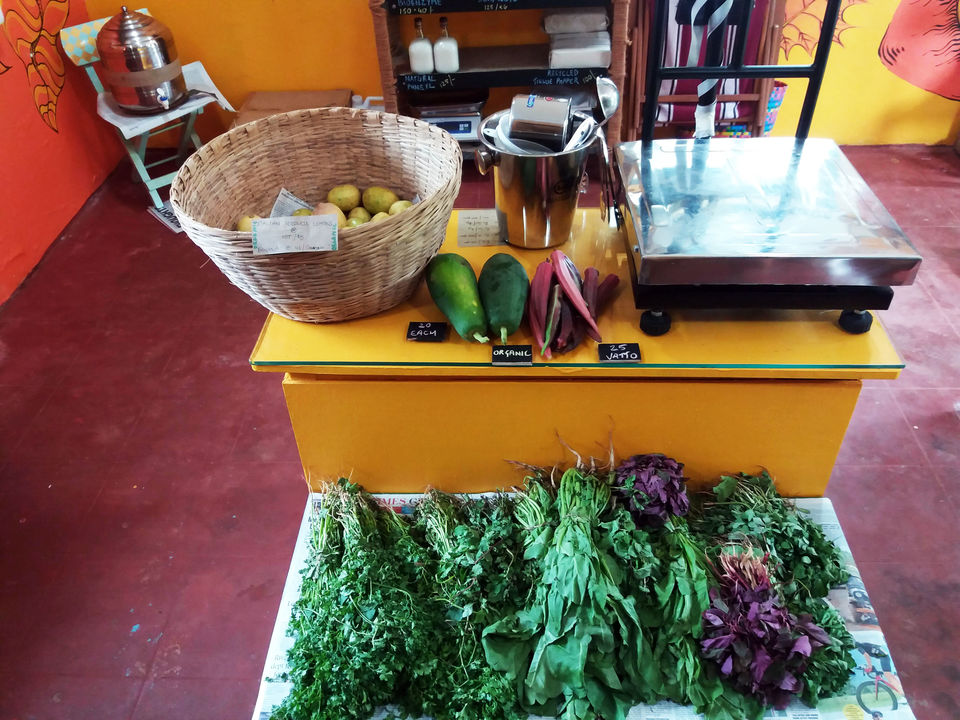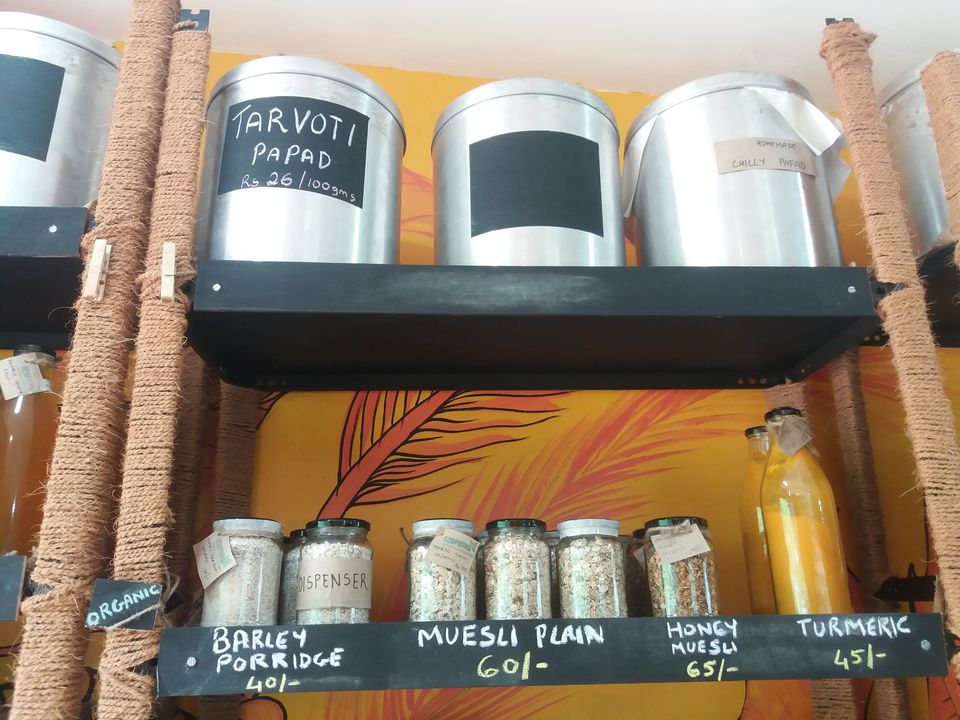 Jonah, Sasha and Elphege (Eldou's father) are at the store all day interacting to everyone who comes in, explaining the concept and slowly inspiring them to help bring change in the most subtle manner. The easiest way to lead a healthy life is to clean the environment around first. After umpteen efforts of cleanliness drives, awareness rides etc etc and Eldou's challenges at the no waste effort at the restaurant has made one thing clear. It might look difficult at the beginning because we have the convenience of plastic engraved into our lifestyles but with Ecoposro's efforts to create awareness and guide us into leading No Waste life will be a genius way to give back to Mother Nature. The time is now and it must be done now.Let us all embrace the Ecoposro way of life.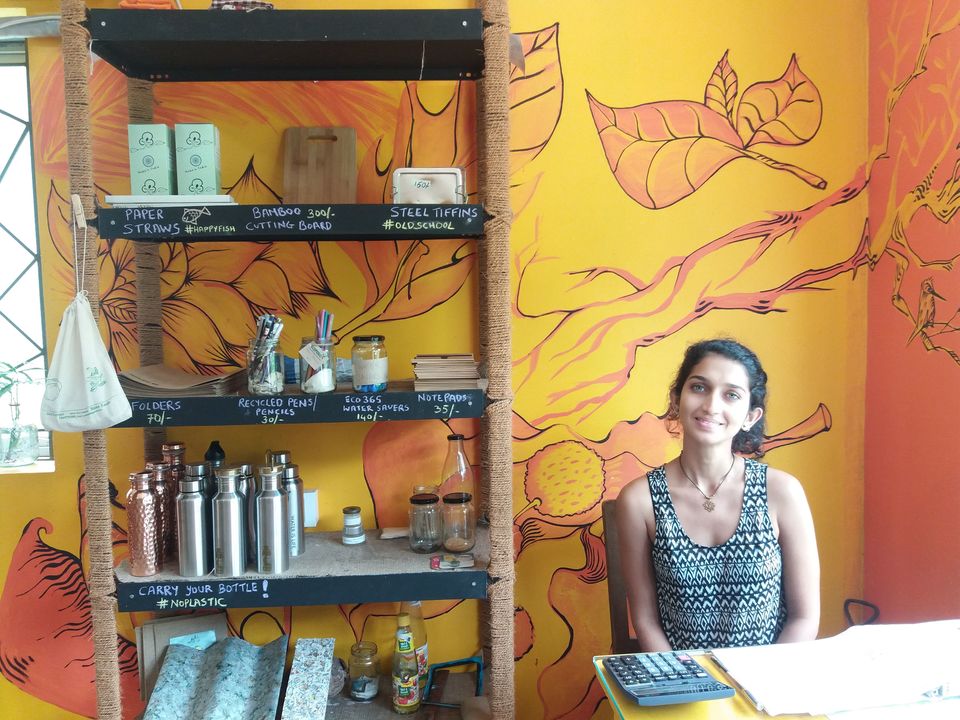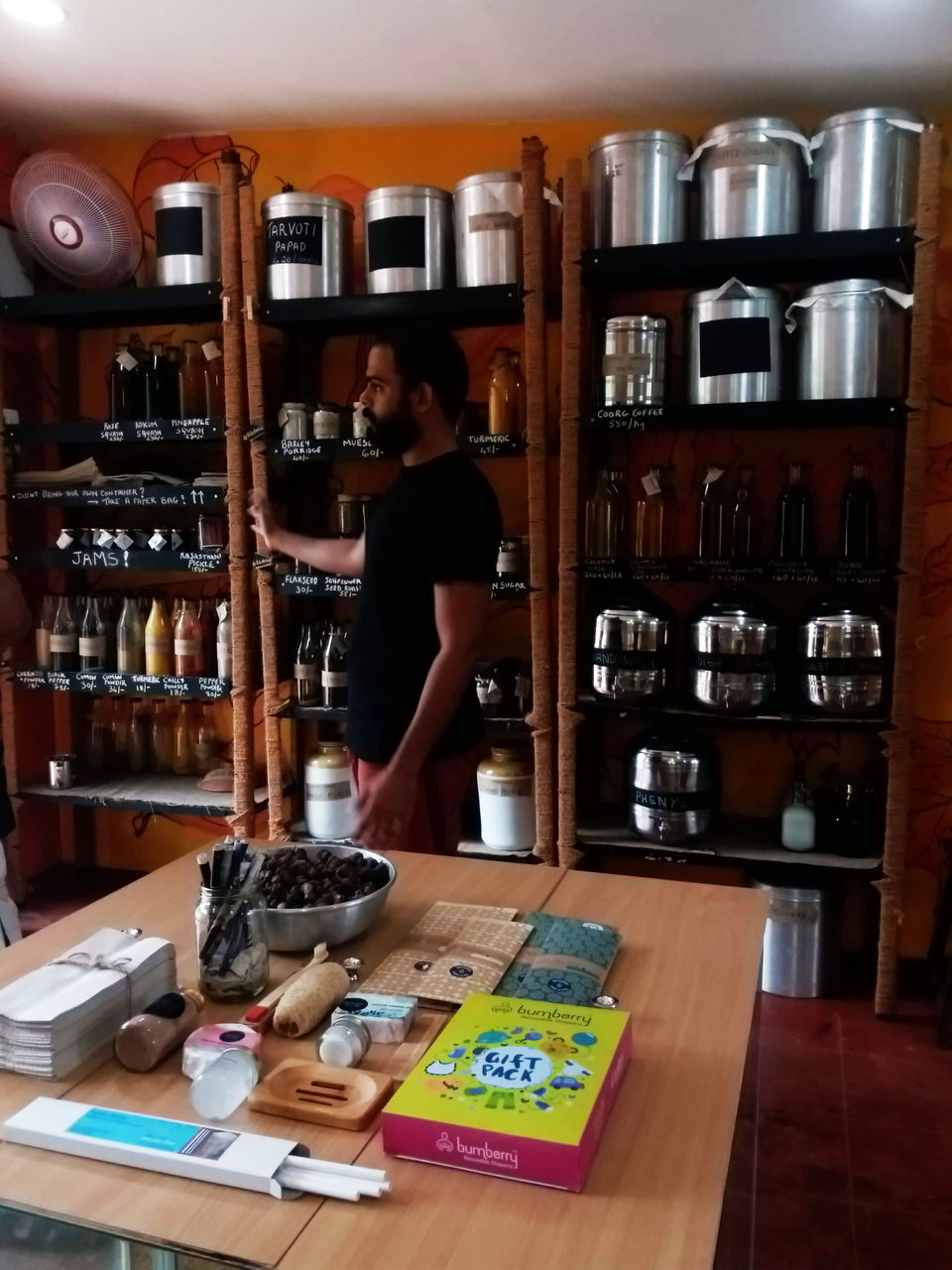 The Address is
Ecoposro ( Ginny mansion ) Auchit Vaddo,
Verla, Parra
On the Don Bosco road next to Indo furnish
Bardez Goa
403510 Mapusa
You can Google Map their directions,too.