How long until the sunshine state loses its spark forever?
Besides the blue flowing onto the golden yellow, there is also a steady wave of green. Goa has seen nothing but a rise in its economy due to tourism over the last 2 decades. There has been a rampant growth in the number of hotels, resorts, beach-shacks, restaurants, bars, and clubs sprouting up on every inch of virgin soil and sand of the state. This number doesn't seem to be reaching a standstill anytime soon. In fact, despite the inflating rates of property and resources; entrepreneurs flock to Goa to grab a piece of the pie that is capitalising on our need for a tropical getaway.
From the 1960s when the free spirits first floated to Goa, to the 1980s when tourism had caught on in the state with approximately 8.5 lakh tourists arriving ever year; Goa has become a tourism hub of the country with roughly 77 lakh tourists thronging to the beaches in 2017. Moreover, this state on the western seaboard of India is not just our little secret anymore, vacationers fly here from the world over; foreign tourists making up 15% of the total number of people entering Goa.
Goa is visited by a wide array of people, each with different intentions. There are the explorers who wish to see the quaint villages, along with the more pristine beaches of South Goa. Then, we have the tourists who celebrate birthdays, graduations, anniversaries and bachelorettes; that have a "What happens in Vegas" mindset. These tourists mainly swarm about North Goa with its markets, bars, pubs and beach shacks, brimming with the rave culture that is specific to Goa. There are also families and friend groups who wish to have a bit of both.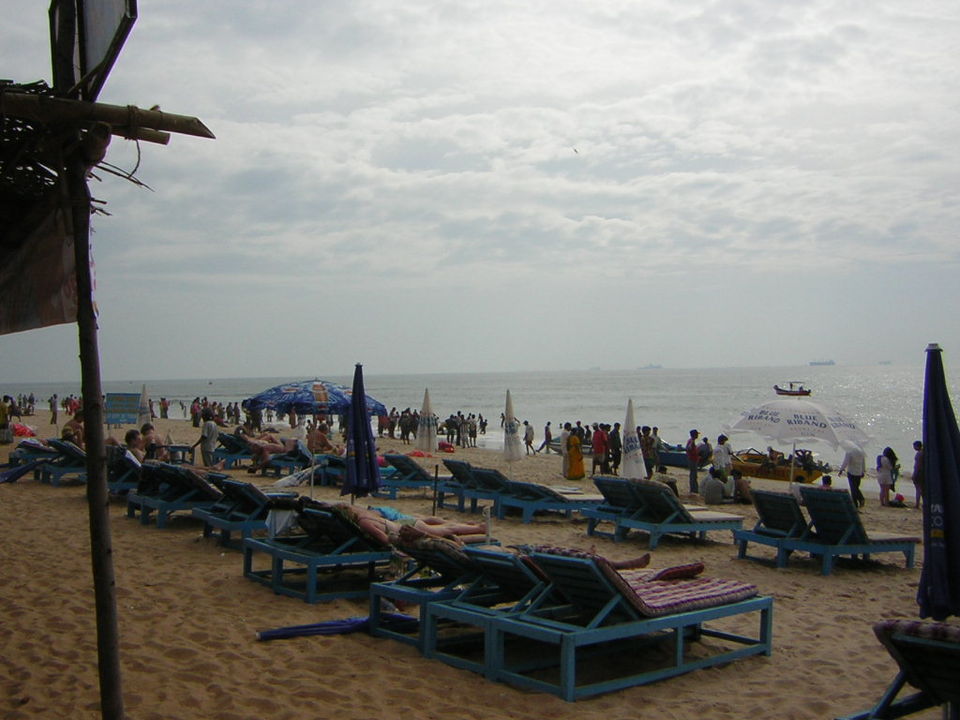 Somehow, there are some issues that all of these categories have to face. These range from the lack of hygiene facilities at beaches and other tourist spots, to bad conditions of roads, to overcrowding, to unbearable noise pollution, and to beaches bursting with litter. This point of near-saturation is all the more felt by the people who call Goa their home.
Most tourist destinations face similar problems; however, the situation in Goa seems to be exponentially worse for the locals. The increase in prices of goods, services and land is a big difficulty, along with the drainage and over-exploitation of the water sources. It's as if for a couple of months of the year, leeches infest the area and suck up all the resources, leaving behind their own waste for the locals to endure.
A transformation for the worse
Theresa Fernandes is currently settled Mumbai with her husband and three children, but her roots lie in Goa. The family has visited their home state every year, for two months during the summer, for the past 30 years.
"It's changed in front of our eyes", she says. "When I was growing up in Goa, the people were kind and caring, the beaches were clean, and we had a very enriching quality of life that I hoped for my kids to experience during their summers."
However, Mrs. Fernandes now reports that due to the influx of businesses and tourists, life is not the same. "Many of the people now are self-centred and only care about profits. There are just a handful of beaches that are not unbearably crowded or lined with gaudy shacks. One of the worst problems we have to face now is the auto-rickshaw mafia. The kind of prices they quote even for short distances is outrageous. To even think you'll get metered autos here is to live in a fool's paradise. When we used to visit Goa about 10 years ago, we would eat scrumptious buffets and meals at reasonable rates. Now, even the smallest beach shacks have exorbitant prices." She concludes,
"The Goa of today has truly and miserably lost its charm."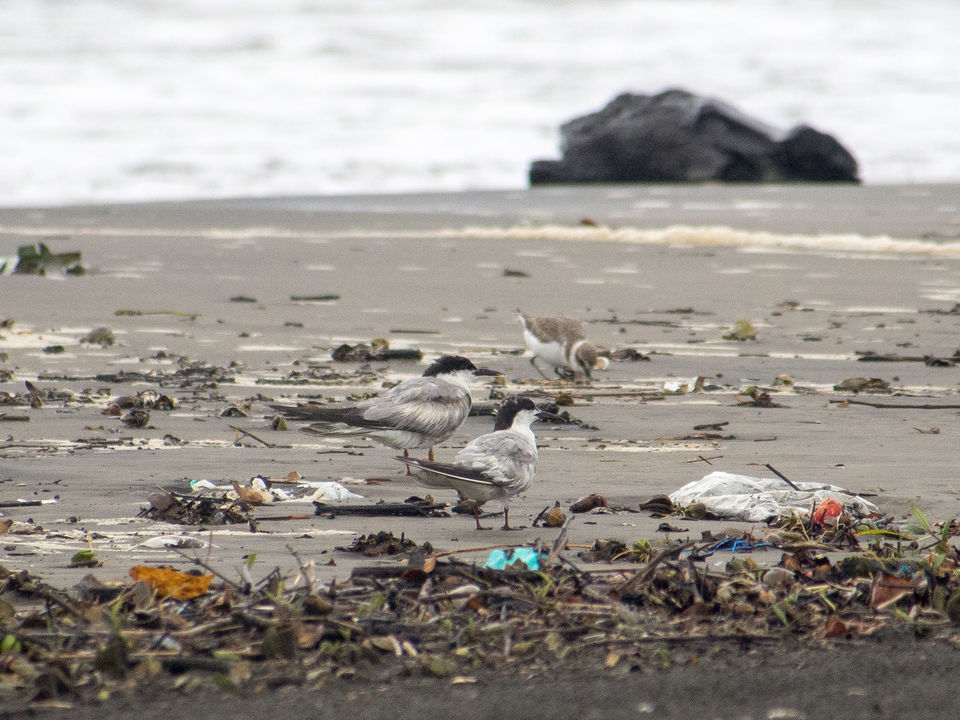 Administration or stagnation?
The authorities' initiatives to clean Goa's beaches have not been free from knotty disputes such as scams, favouritism, and illicit appointments; not to anyone's surprise. According to various news reports, The Tourism Department of Goa was mired in a multi-crore scam during the period between 2014 and 2016 when it employed two companies (namely M/s Bhumika Clean Tech Services Pvt Ltd and M/s Ram Cleansers and Developers Pvt Ltd) for taking up beach cleaning responsibilities. Due to cases of "favouritism" and other irregularities, the contracts with these companies were discontinued in 2016, after which the responsibilities were transferred to Drishti Lifeguarding Service Pvt Ltd for the interim period, which still continues. The Department, due to "lack of technical expertise", has appointed the Goa Tourism Development Corporation (GTDC) to supervise the appointment and execution of this initiative. Now, petitions are being raised alleging that this interim period has been unduly and illegally extended.
Amidst all these irregularities, however, it has been reported that Drishti, in its tenure of 16 months, has collected nearly 2000 tonnes of waste from the beaches of Goa, and has also helped in educating beach shack owners about waste segregation methods. A clear-cut case of progress being thwarted by the complexities of bureaucracy.
Situation on the ground
A testament to the phrase "little drops make the mighty ocean"; over the course of 2 weeks from May 7th 2018- V-Recycle, a waste management firm in Goa, led over 25 citizen volunteers to clean up over 3.5 tonnes of garbage from Grande Island and Monkey Beach near Vasco de Gama. When I interviewed the founder of V-Recycle; Clinton Vaz, who has been brought up in Goa himself, he told me that Goa was a different place back then. Single-use items such as diapers, plastic bottles, and plastic bags were non-existent, unlike today. Products such as milk bags, bottles, rubber slippers and other plastic articles end up making their way to the sea, which in turn tosses them back onto the shores (which, ironically, we complain about).
The most polluted beaches of Goa- Calangute, Baga, Candolim, Colva and Palolem, are teeming with ice cream wrappers, chip packets and glass bottles, not to mention the raw sewage from beach shacks that leeches out from the sand. Goa produces a whopping 600,000 kilogrammes of waste each day, but only 200,000 kilogrammes is able to be treated.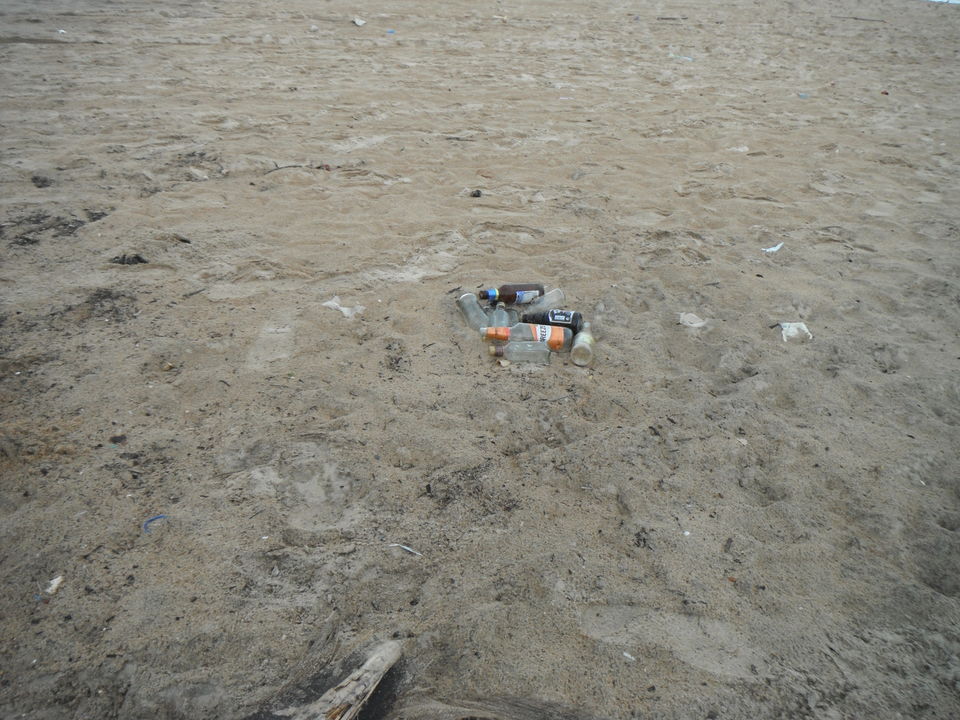 Vaz says that with such an increase in waste production but stagnation in the number of dumpsites or waste management sites, this surfeit of garbage was a disaster waiting to happen. As a waste management service, V-Recycle makes sure that waste does not reach landfills; but is instead recycled. However, it is extremely challenging for such firms to make a larger impact due to the lax attitude of restaurant, shack and hotel staff that don't insist on waste segregation to customers, neither practice it themselves. While the Government has taken up some effective steps such as the 'Village Dry-Waste Collection Programme' and highway cleaning; it overlooks simple waste management solutions, instead spending crores on schemes that are not long-lasting, some even unethical. Vaz says that "dealing with a bin filled with broken glass, used diapers, condoms and a maggot infested butter chicken parcel dripping over all the waste is a waste sorter's nightmare.", and rightly so. He believes that until issues such as pollution, power outages, water shortages, and clogged roads are addressed; a cap should be put on tourism in the state.
Guilt-free luxury vacationing at eco-resorts
One of the forerunners in the eco-resort industry in Goa is a property of "Alila Hotels and Resorts" – Alila Diwa Goa. This deluxe resort off Majorda Beach negates any preconceptions travellers may have of an eco-resort, with all the indulgences you would expect from a 5-star, and more. The resort was based on the concept that it should be built keeping its host community in mind. This entails providing guests with experiences of cultural interaction with the people and environment of the region, as well as being respectable members of the communities by taking care not to leave behind any heavy footprints, in a carbon sense of course. 

A method by which the crew at the resort keeps things eco-friendly is by making a lot of its crockery from the flora of the region which is 100% biodegradable, can be thrown after use, thus leading to saving the water which would otherwise be used to wash dishes. Also, since February 2018; the resort has discontinued the use of straws for beverages, unless the guest insists upon so. The bed and bath linen in the room are changed every two days, not daily, to conserve water. No objections by guests have been lodged, and it also helps hotels save on laundry costs. The resort also processes wet garbage on-site and the compost generated is given, free of charge, to local farmers to use in their lands. This reduces their dependency on fertilizers and contributes in a small way to a cleaner, greener Goa. The resort also trains and employs people from the local community.
Thus, it sets a great example of sustainable tourism; one that not only saves the environment, but also promotes the community instead of imposing on it. In an interview, the General Manager of the Alila Diwa Goa, Mr. Siddharth Savkur, told me that in the current scenario of Goa, it is the corporates that must be responsible citizens and lead by example to motivate their colleagues, guests and community. He goes on to state that "hotel associations could play a more active role in sharing such best practices within the fraternity".
Clinton Vaz, from V-Recycle, leaves us with the message of looking beyond the money:

"Goa is a very beautiful state, but it is fragile too."
"The government and corporates must invest in green tech, support green initiatives and respect and follow those that do this already." Residents and tourists must take waste segregation in their own hands, and the mentality of unapologetic littering must be reformed from the grassroot level.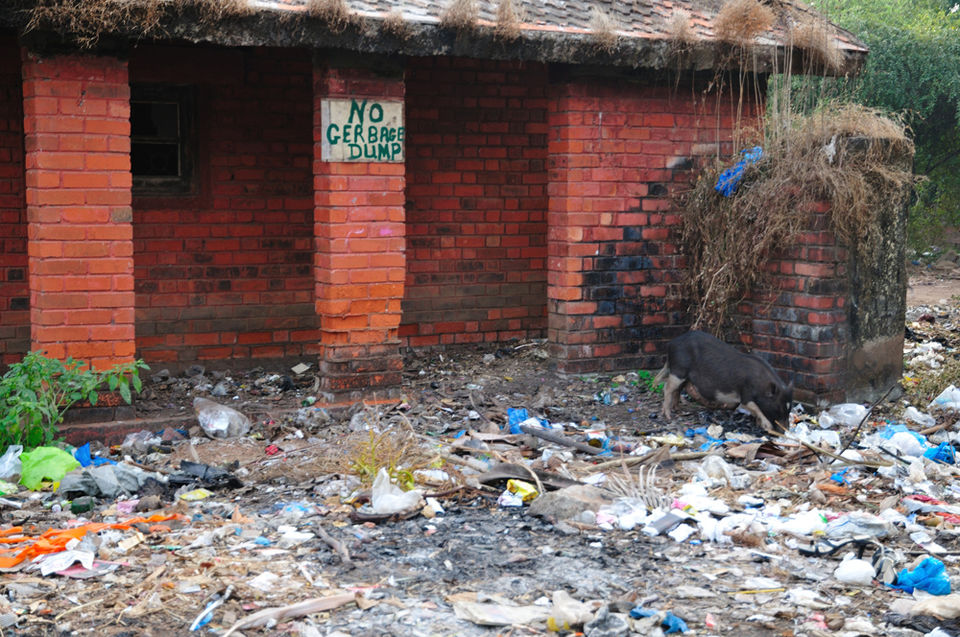 Goans don't want us to stop visiting their little piece of paradise; they only want us to treat it with care. "Living it up" does not mean we disregard our responsibilities of being good citizens of our planet.
And neither does being responsible suggest a boring trip, or a gargantuan effort. Travelling is a beautiful symbiotic relationship between you and where you travel to. Goa has so much to offer; it's time we offer it more than just our waste and our promises of exploiting its precious resources.
Want to join the sustainable travel movement, but don't know how? Here's a couple of articles by Tripoto staff writers to give you the lowdown!
A Dummies Guide To Responsible Travel: Indian Edition by Sreshti Verma
Frequently Used Bits of Plastic That Are Turning Our Favourite Destinations Into Plastic Graveyards by Disha Kapkoti
Have We Ruined McLeod Ganj Forever? by Sreshti Verma
We Have Ruined Kasol Forever. But Is It Too Late To Save Parvati Valley? by Sreshti Verma