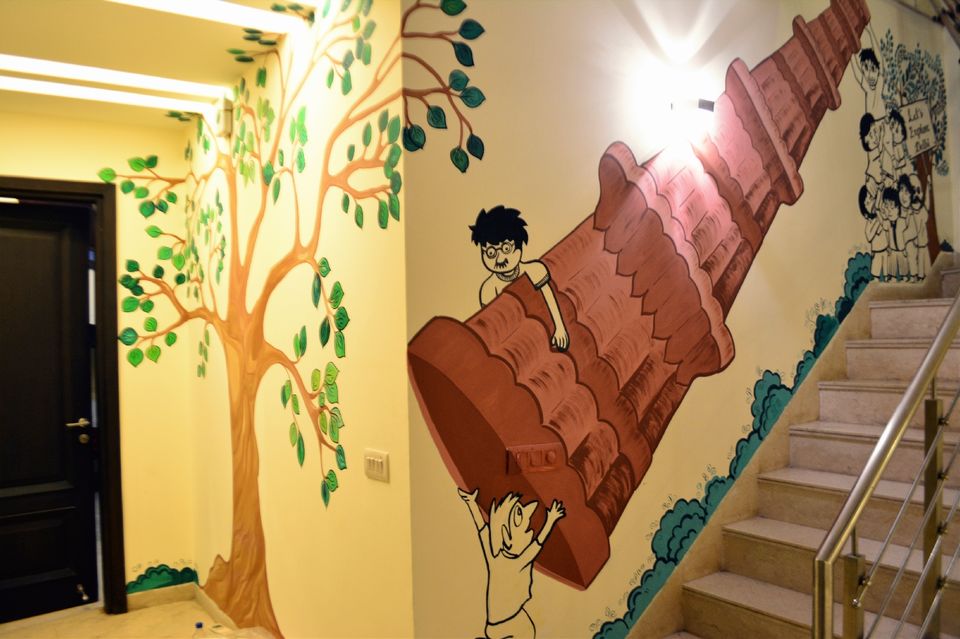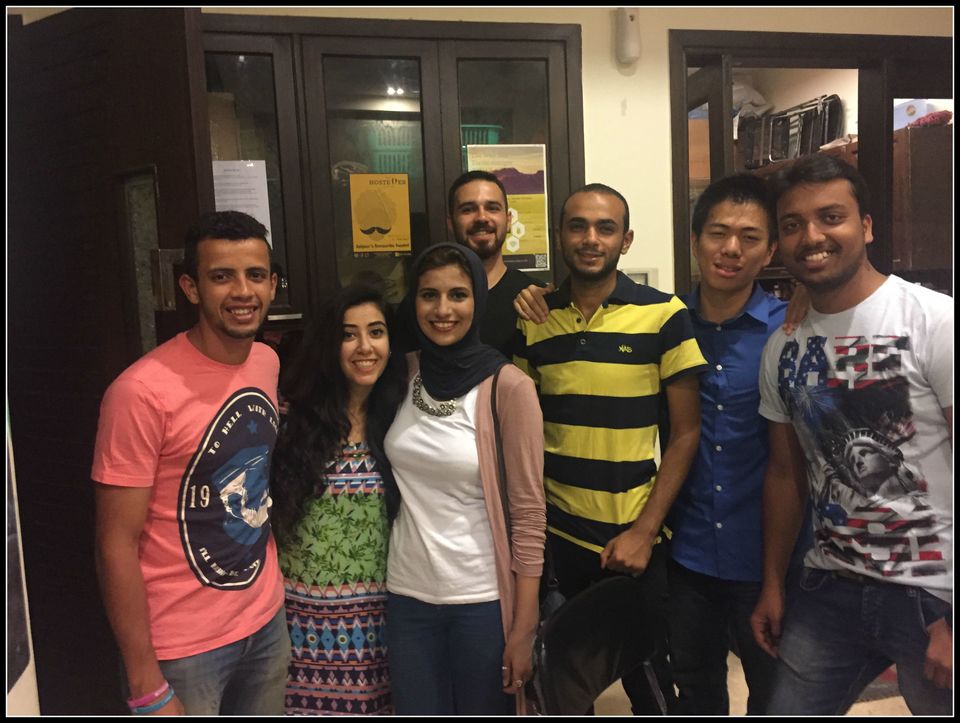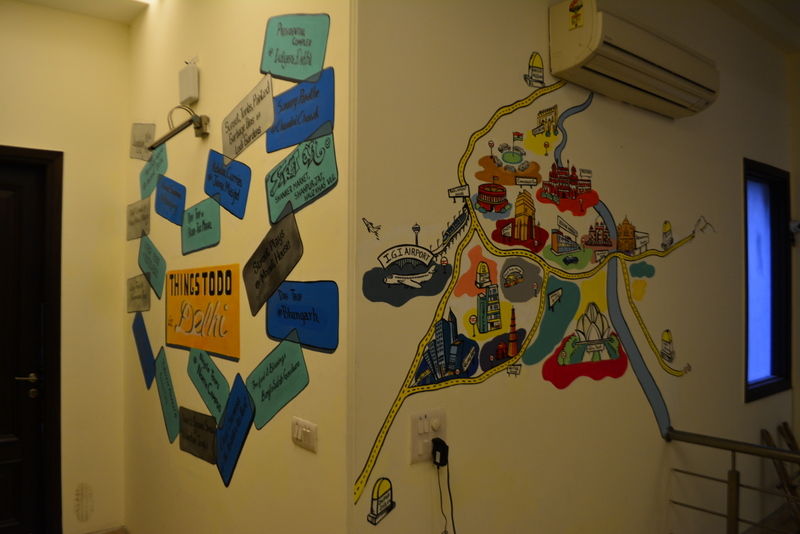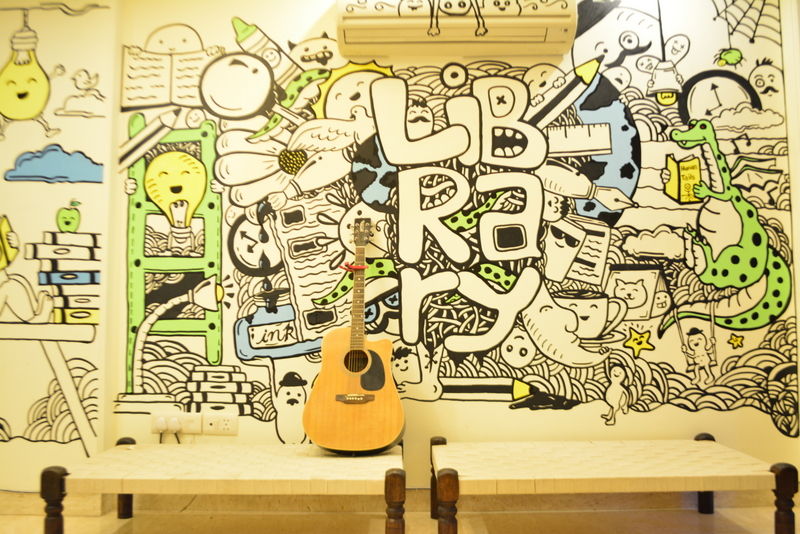 Last night after partying in Delhi's nightlife district, I crashed at The Hosteller, a travel hostel that I read about in Hauz Khas, and decided to give it a try. And it was a wonderful experience, talking whole night about crazy travel stories, creatively decorated walls, and yes they had bunk beds too.
1. Creative Wall Doodles – street art
The walls are wow, they have a sticker wall which they say was decorated by brazillian mother and daughter and its amazing.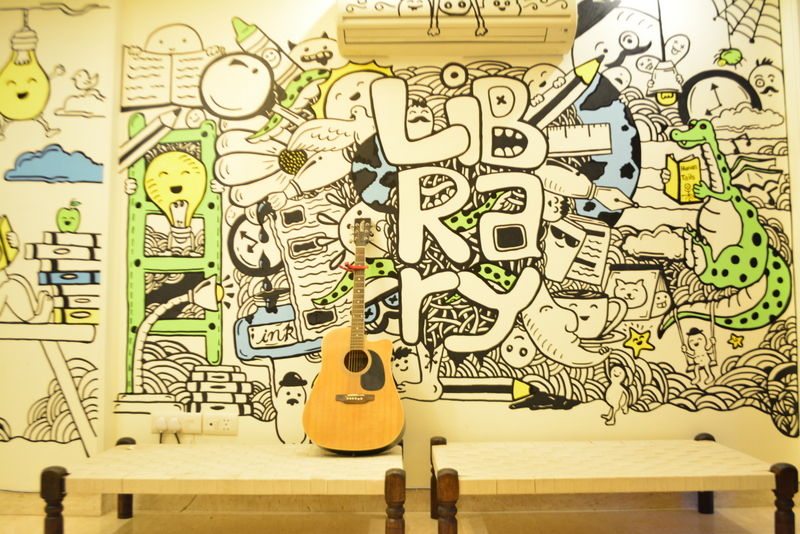 2. Bunk Beds – college remembrance
The bunk beds which I last slept in college hostel, and they provide a cosy quilt, so you can sleep nicely, and beds were nice too, I got an upper bunk and it was good.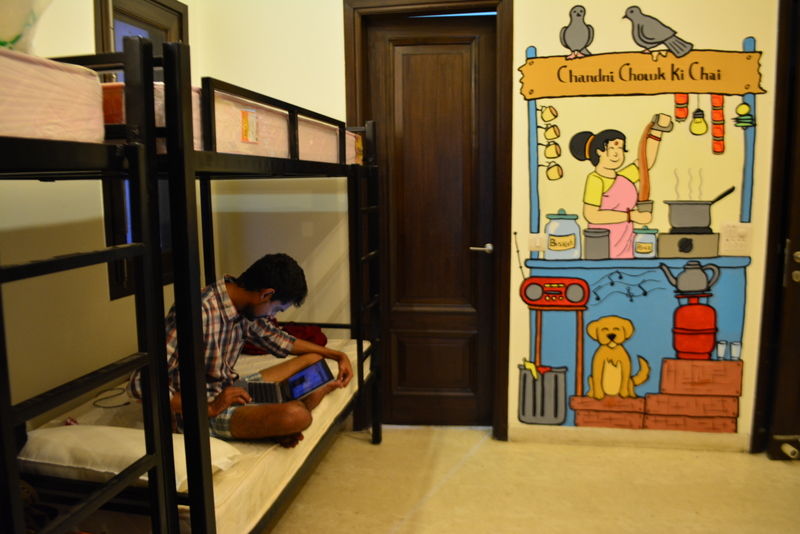 3. Crazy Storytellers – travelling is certainly amazing
I have travelled a lot, but the social interaction I had here was amazing, imagine an Egyptian guy was told that Jaipur airport is closed, so go home and he missed his flight to Goa, and this Bulgarian Girl was invited to come home whom she just met in bus journey from Rishikesh to delhi, to come home so that she could marry this girl's brother and she was pestered by 10 calls a day for next 2 days.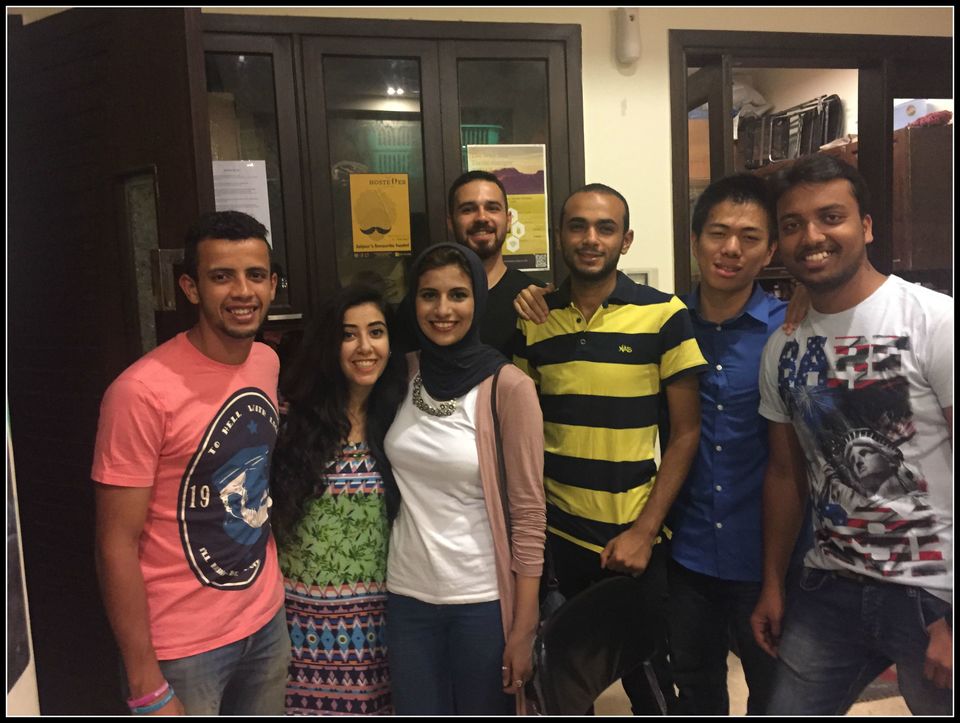 4. Well-stocked common area with books and games
They have this amazing common area that is stocked with Foosball Table, PS3 and loads of boards games. They have a nice kitchen too.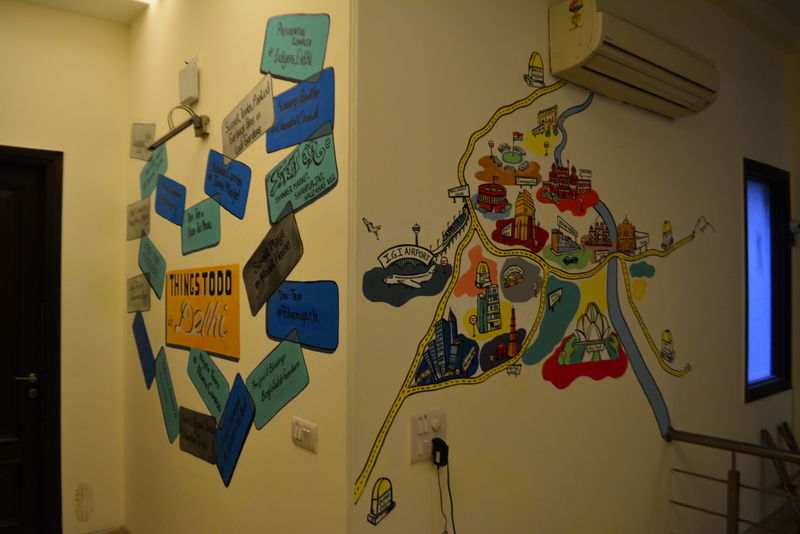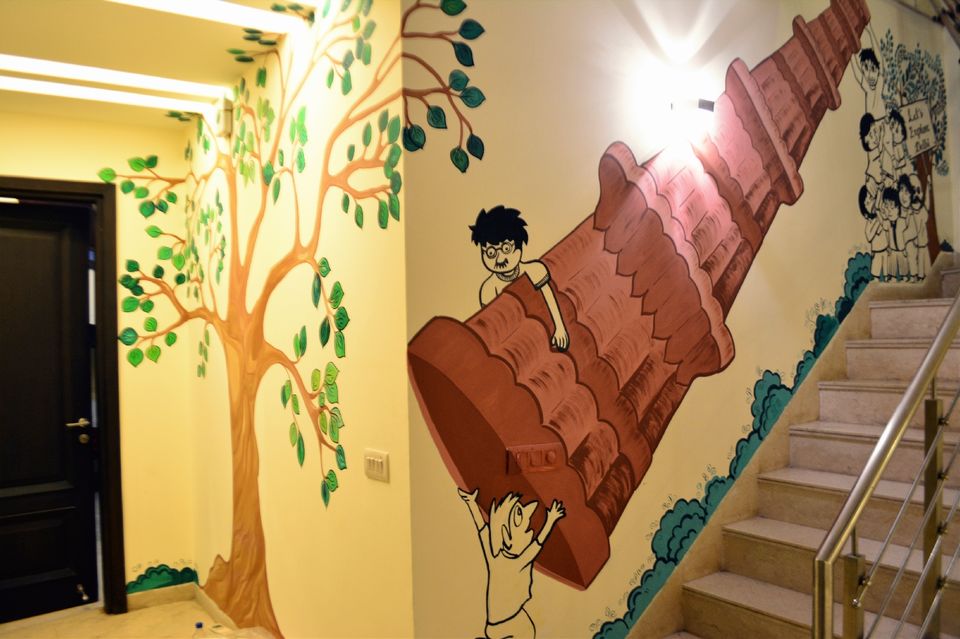 Best hostel experience in India, and they are certainly at par with European hostels in terms of experience, security and liveliness. And trust me, the travel stories you hear and share are next level. Way to Go Hosteller! Keep up the good work!