We understand that being a backpacker is not a mere title, but a responsibility! Responsibility of gaining enriching experiences, trying my-raid of cuisines, meeting new people and what not; to live a fulfilling life. Thus, keeping your interests as our utmost priority: we herein enumerate a list of the famous budgeted stays in hostels across India, which will further enhance your travelling experiences:
1.) Roadhouse Hostel
This successful chain of hostels, which is now situated in Jaipur, Varanasi and across Goa was started by a few school-buddies in, 2014 with an object to ensure that paucity of "cha-ching" should not come between you and your travelling memories!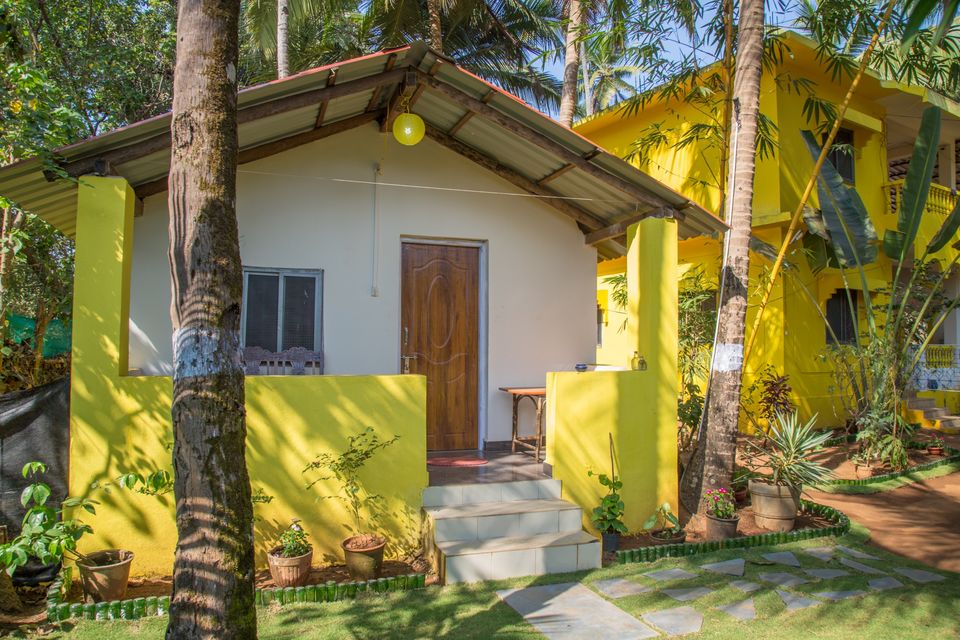 They go an extra mile when it comes to meeting expectations for a standard dormitory for both men and woman. To enumerate the list: you get to experience a budgeted stay in fully air-conditioned and Wifi enabled dorms, with cozy bunk-beds in your room. Besides this, when they name use the word "Recreational Room", they mean it! , For it has a Foosball table, PlayStation and equipped with a pool table along with a library. All this you can experience for a starting price of approx. Rs. 400.
2.) Old Quarters: Party Hostels
Housed as an amazing old picturesque Portuguese-style building, this hostel is popularly known as "The-party-hostel".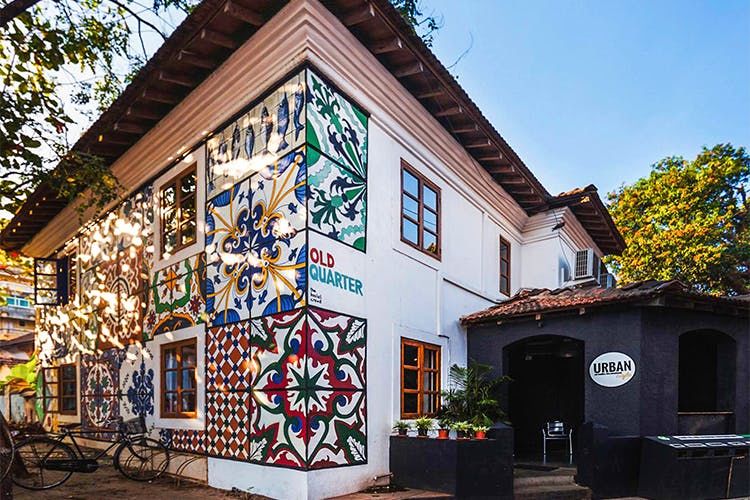 Situated at Panjim and Kochi, this hostel is equipped with cosy - air conditioned, WiFi enabled, sound proof and non-smoking rooms, with attached lockers and common rooms.
The hostel life entails facilities like bike for hire, the religious end of the week cinema nights, a cafe with delectable variations in cakes and pastries, Murals and a decent library. All this you get to experience is for a starting price of Rs. 300, stay in budget? Check!
3.) Jugaad, Delhi
Living up to its name, this hostel is equipped with rooms named after historic monuments, common rooms and an open terrace.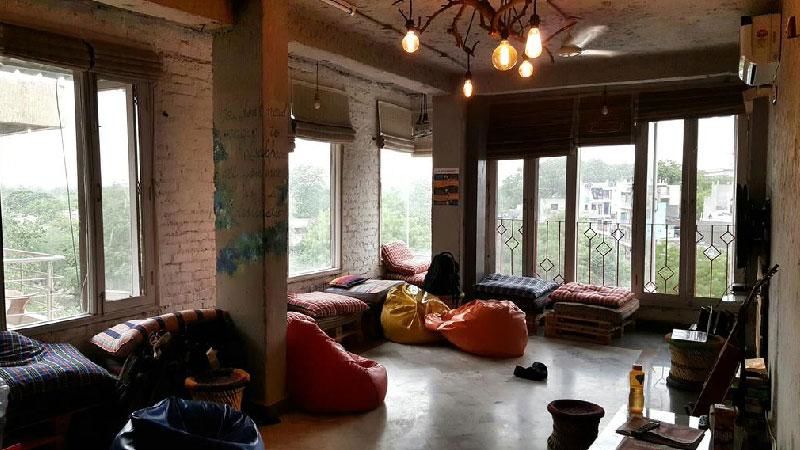 Located at the tourist-friendly locations: Sarojini Nagar and Hauz Khas village, this place exhibits a lifestyle entailing comfortable accommodation and delectable food services. Facilities like: laundry, a steam room, PlayStation, washing machine, free parking etc. All this in budgeted prices starting from Rs.699.
4.) Social Rehab, Bangalore
Situated in Indiranagar in Bangalore, Social Rehab ensures backpack friendly experience in a budgeted stay.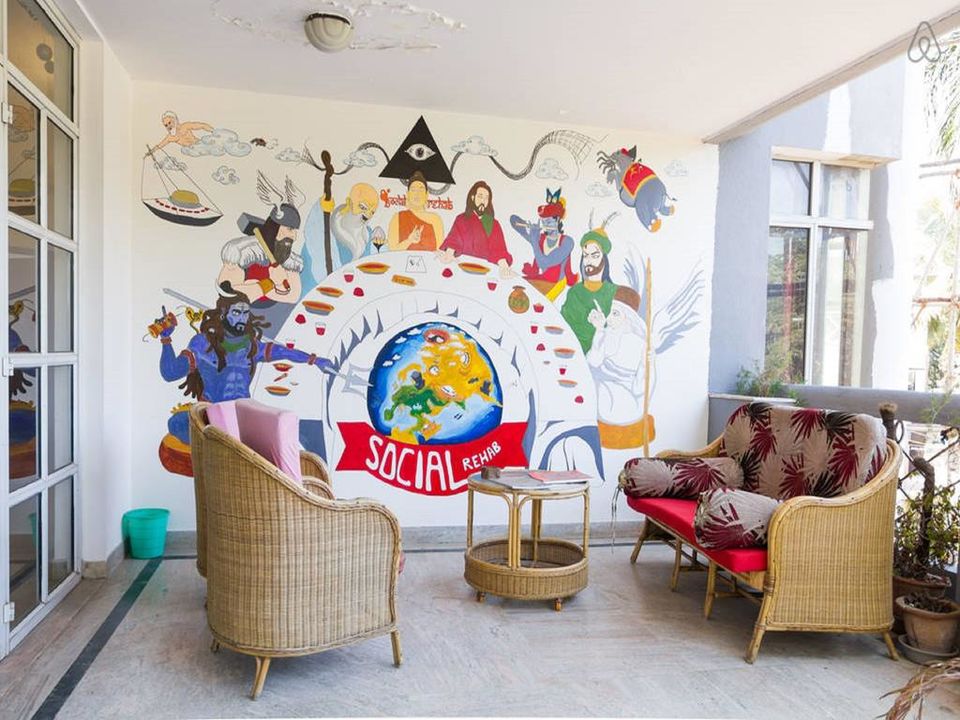 Fully air-conditioned/geyser facilities and WiFi enabled, this hostel ensures comfortable bunk-beds in each room. Besides this, library, common room with board games and DVD collections along with a 24/7 front desk that will take care of your travel plans, arrangement of vehicles etc. What else makes the experience of a budgeted stay in hostels special is that it includes breakfast in pocket friendly prices starting from Rs. 900/-.
5.) International Travelers' Hostel, Varanasi
A hostel with a history of its own! This hostel was previously a summer house of the Queen of Nepal, which was eventually sold off to the owner's great grand father.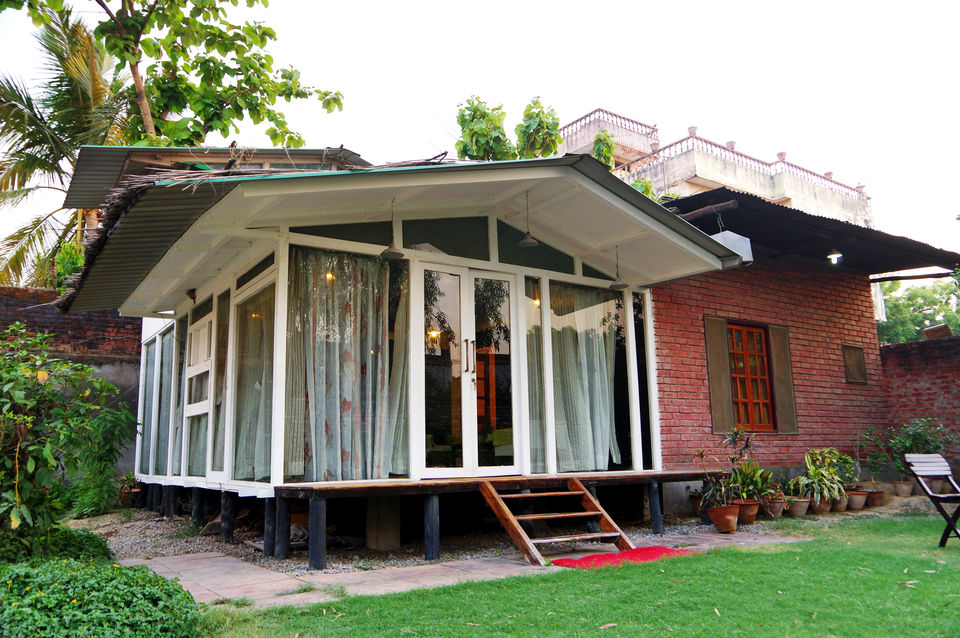 The budgeted stay at this hostel will ensure facilities like recreation room, WiFi enabled dorms with private lockers, shared kitchen and bistro which revered from its delectable services ranging from Italian to Indian cuisine. To ensure that s goal of a budgeted hostel stay is not a mere rhetoric, the prices here starts from Rs. 300/-.
These were our suggestions of best hostels across India. We would like to hear your experiences of hostel stays from your end, so please feel free to share and suggest more amazing yet budgeted stays across India, would be delighted to hear out more options! Happy reading folks :)