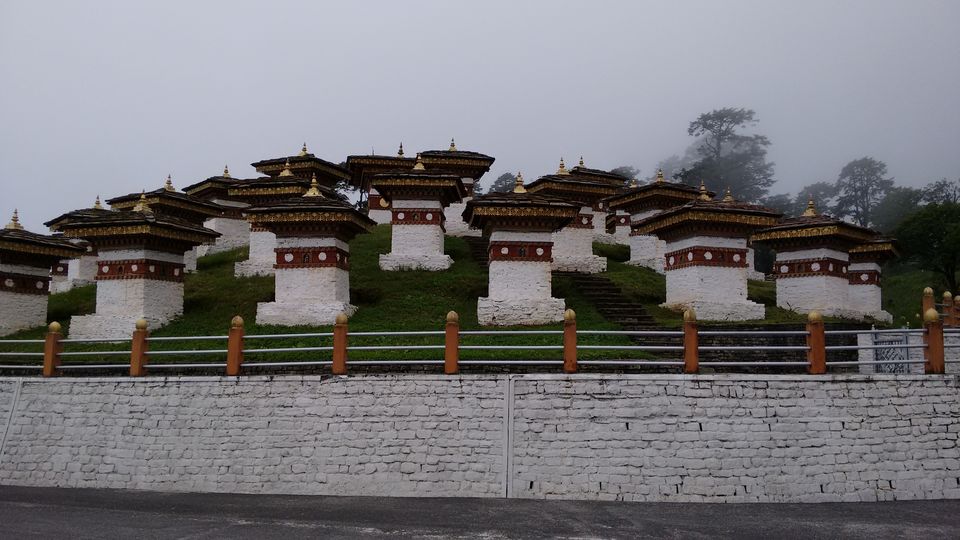 Sometime back we visited the kingdom of Bhutan – the happy country nested in the lap of the Himalayas. It shares a very friendly border with the Indian states of Assam, Arunachal Pradesh, West Bengal and Sikkim. We were visiting our parents in Patna from where we took a train up to New Jalpaiguri, a small town in West Bengal. And it is the journey from New Jalpaiguri to Thimpu, the capital city of Bhutan that I want to share here.
After having disembarked the train, a cabbie was supposed to drive us to our hotel in Thimpu. It started with the long stretches of the West Bengal highway, flanked by picturesque tea estates on both the sides. One could catch a distant glimpse of women picking tea leaves, carrying baskets on their headbands – classic scenery of the tea plantation. We were supposed to halt for a night stay in a hotel across the border on the Bhutan side but due to some snag, we had to stay on the India side in the bordering town of Jaigaon. Because of the discomforts of the lousy hotel, we got up early and stepped out. Yes, the key to start your day early lies in bringing down the level of comfort which we keep ourselves enveloped in.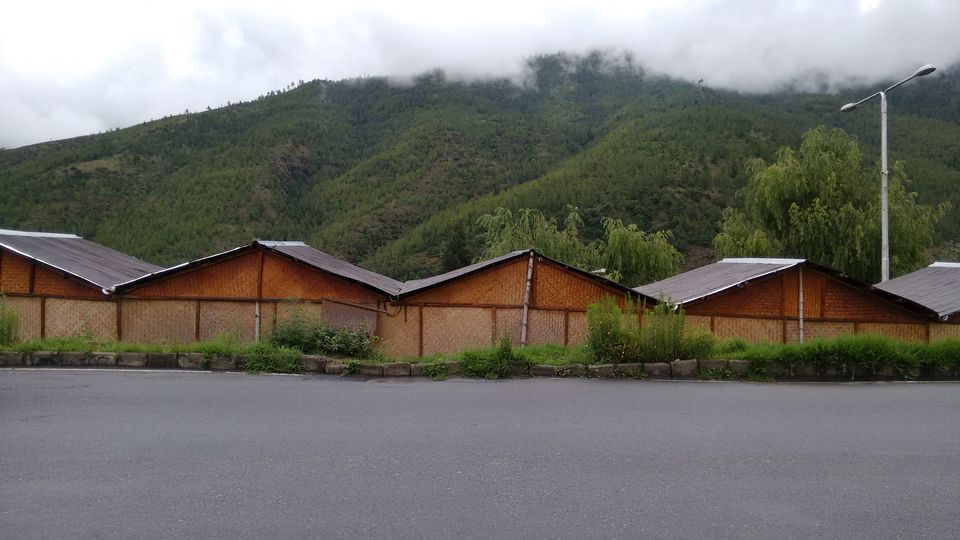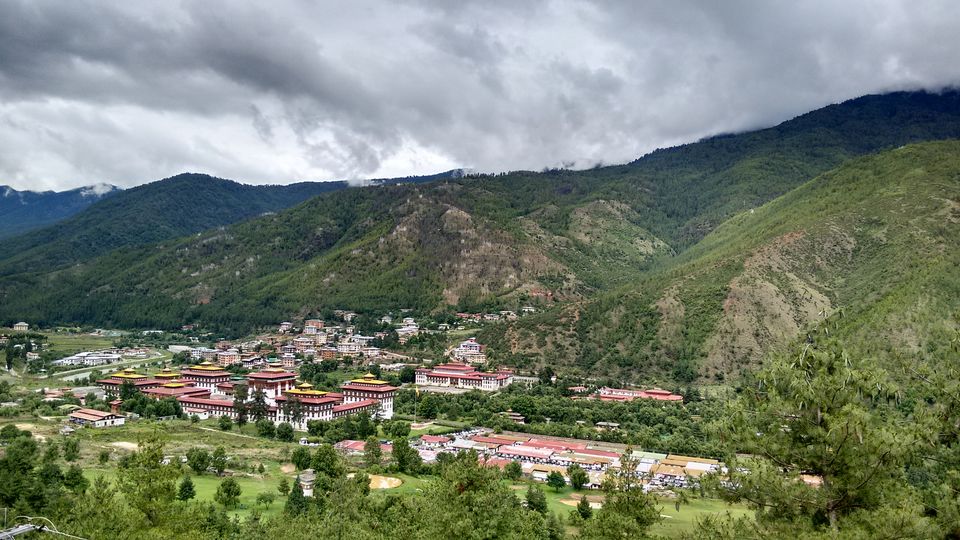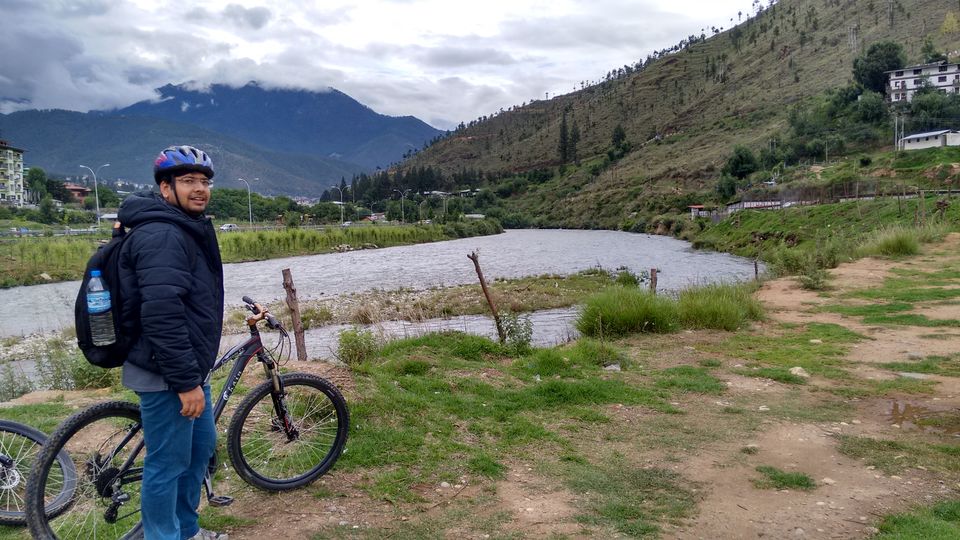 Unlike the petrifying stories of action around the borders with some other neighbours, this was shockingly different. Our hotel was less than 100 steps away from the border. The reason of stating this detail is to indicate that a small town life including trade activities existed right up till the border. The border security force could be seen in a "what to do, no work" state of mind. Pedestrian and vehicular traffic could freely move across without any checks. However, an easy going review of identity and immigration documents was to happen 5 km inside of Bhutan. We stepped into Bhutan on foot the same way we step into a colony park back at home – the cemented walls drawing towards each other, forming a maze like thoroughfare. This wall drew a line of distinction. It was June – the month of juicy mangoes and early monsoon showers. And it reflected in Jaigaon as it was strewn with the decaying mango waste mixed with swamp. It was crowded with small booths of travel agents, budget hotels, and street hawkers. Bhutan, on the other hand, was pristine as if sketched by an artist. While strolling around in Bhutan, we stopped to have some breakfast in exchange of Indian currency, made arrangements for a SIM card and returned to India.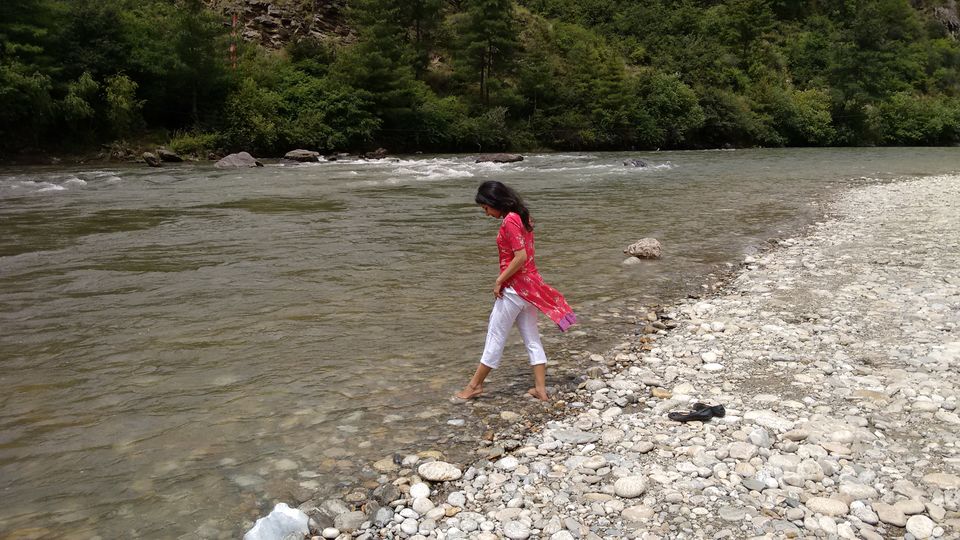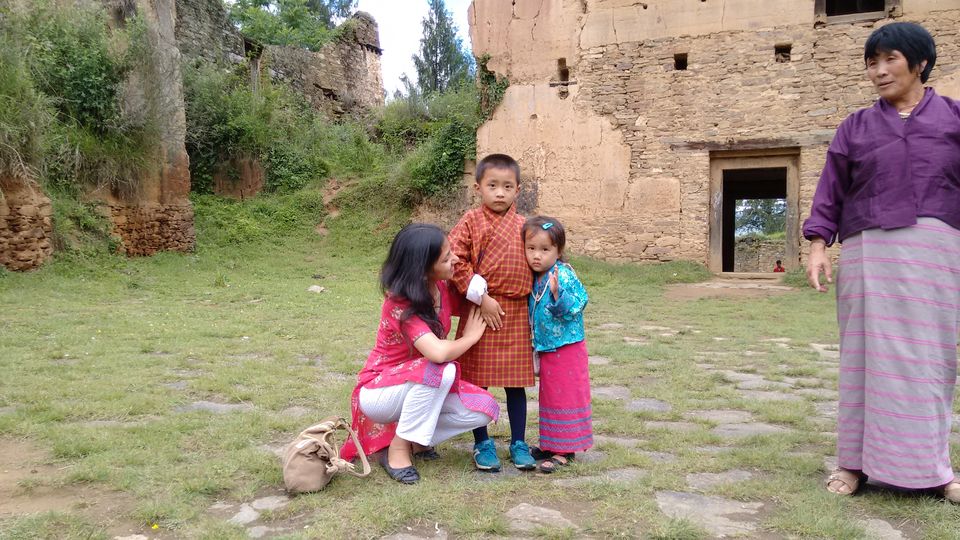 In a short while, we stepped in again along with our taxi and driver. Bhutanese architecture – multi coloured wood façade, arched windows, and sloping roofs could be seen set peeping from lush green mountains. As we were being driven towards Thimpu, we could feel the undeterred love of this nation towards simplicity, cleanliness and order. The meandering roads were spotted with men and women elegantly dressed up in Gho and Kira respectively, Buddhist monks and fruits & vegetable vendors selling the local produce along with yak cheese. The road leading to Thimpu was a 4 lane expressway with a median barrier and scarce traffic, a rare sight in the Indian mountain cities. However, I should not have been taken aback considering the country has a population of less than 8 lakh residents. We stopped on our way to sip some butter tea, prepared with tea leaves, yak butter, water, and salt. The taste palette objected the first sip but surrendered a few sips later. In no time, we were atop clouds amidst mist with a strange heeling power - the most appropriate balance of moisture level and temperature.
Thimpu is situated in a valley by a river, along which we were driven for many miles before we reached our hotel, a beautiful Bhutanese property. Despite being a country capital, Thimpu is surprisingly not serviced by an airport. Bhutan's air traffic is handled by an airport in Paro, another picturesque city (famous for the Tiger's Nest Monastery Trek) almost 2 hours drive from Thimpu. As a matter of fact, Paro airport is one of the most dangerous airports in the world. Only a few trained pilots can maneuver take offs and landings in this valley.
Had we taken this adventurous flight to Paro, we would have missed out the delightful cross border transition. It was the road journey which enriched the entire experience. It turned out to be so powerful, kept us conscious of the reality, and gave us a chance to journey through all the transitions – governance, landscape, culture and food.