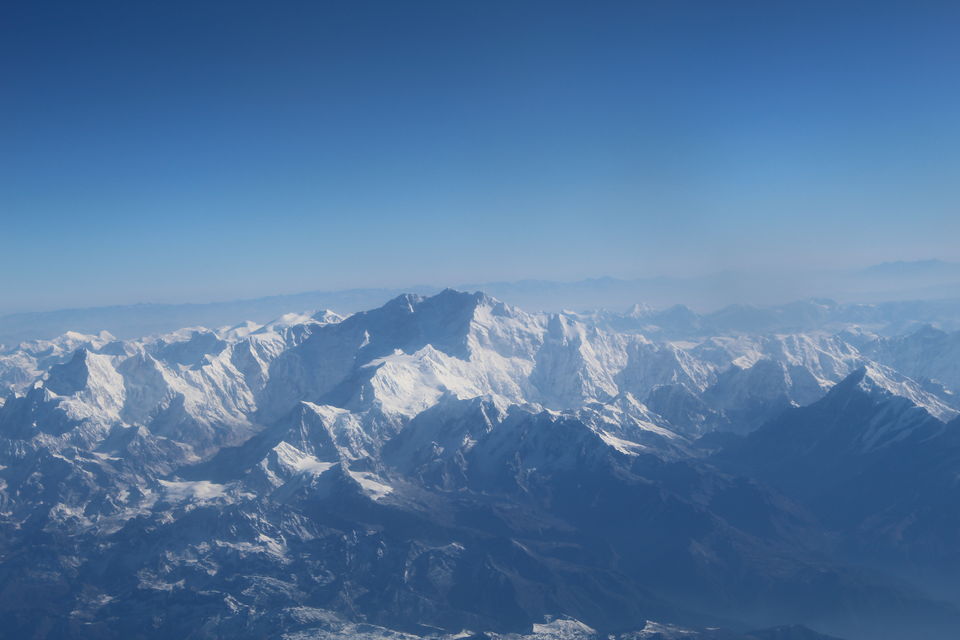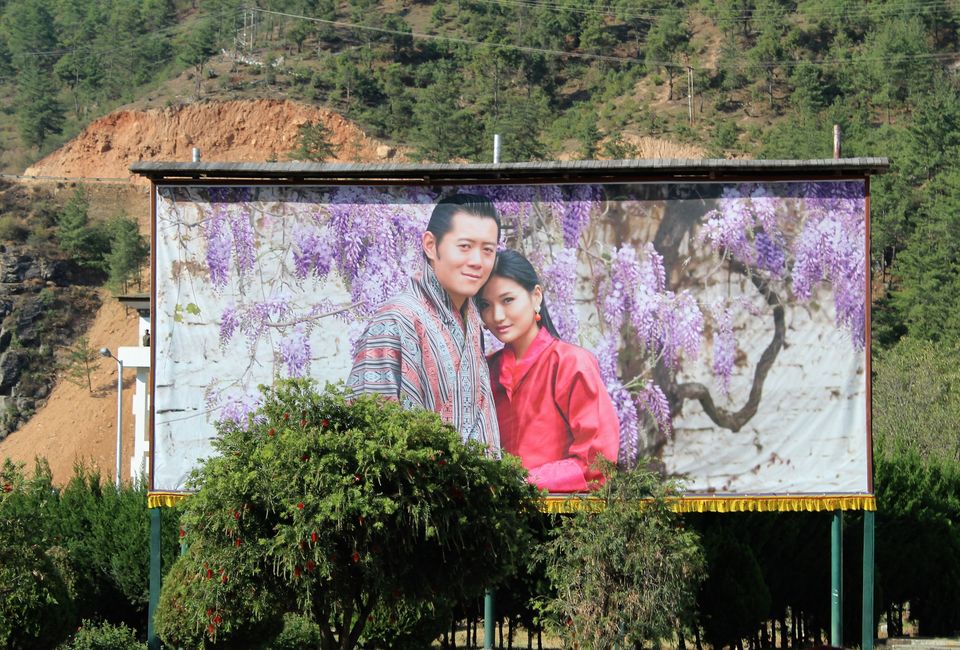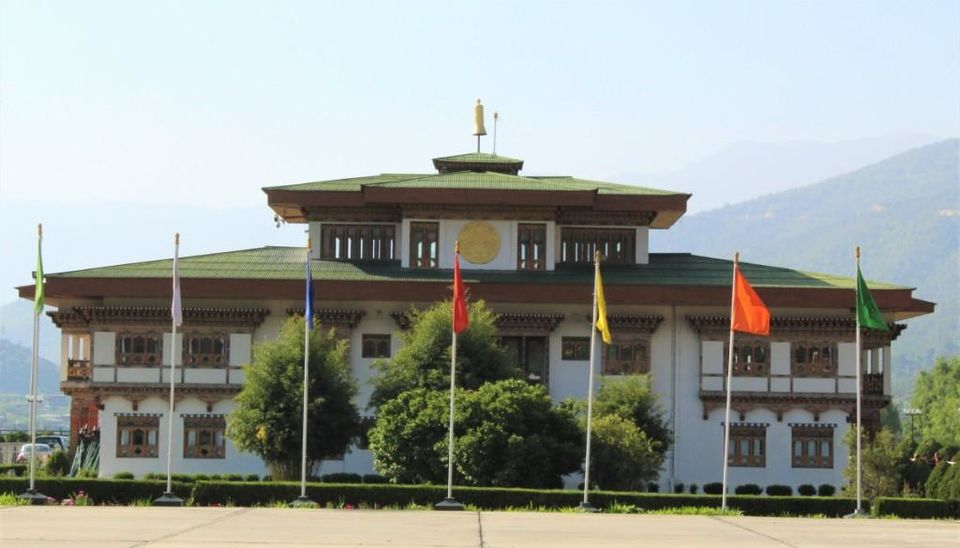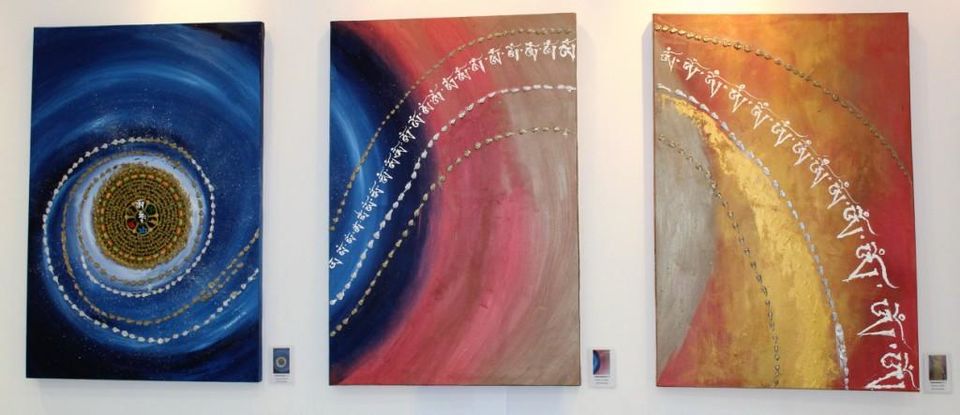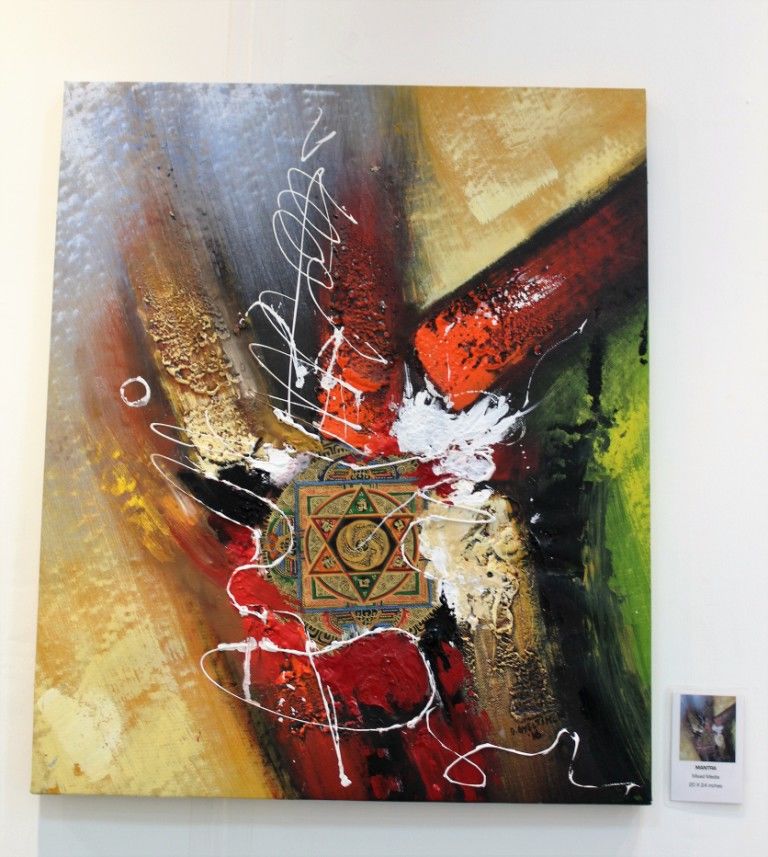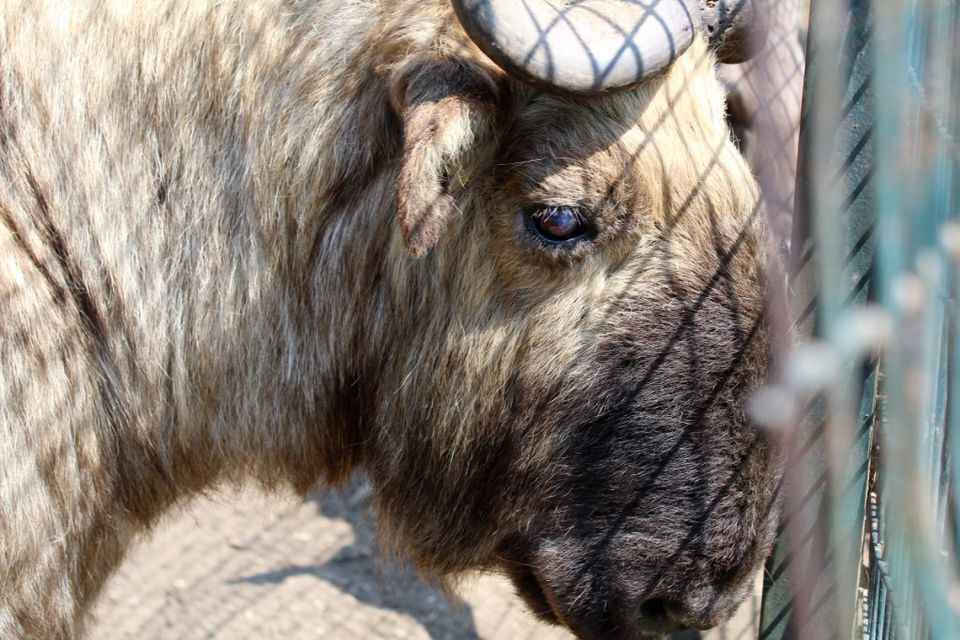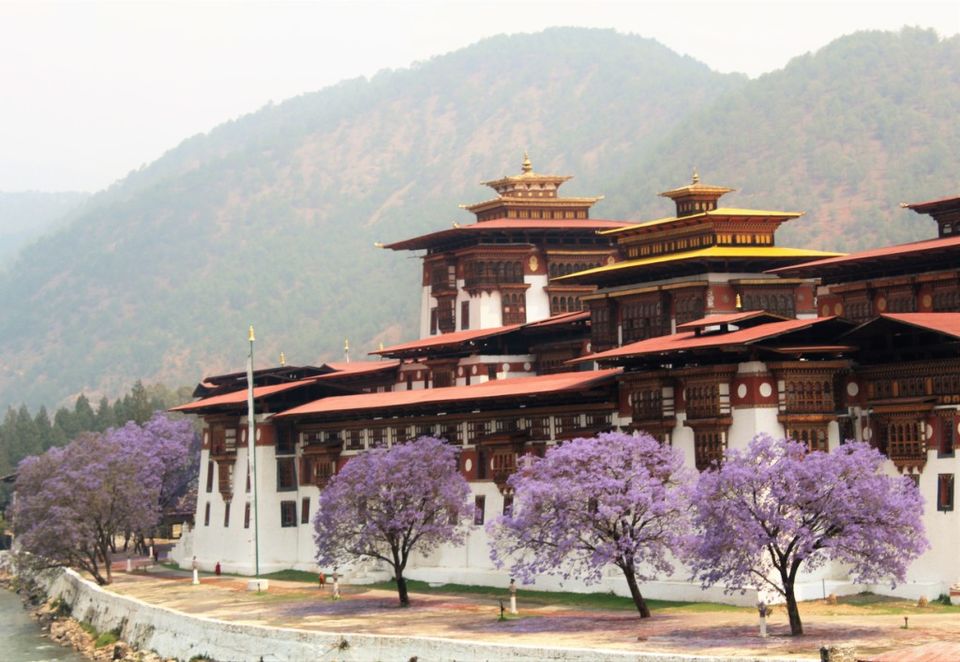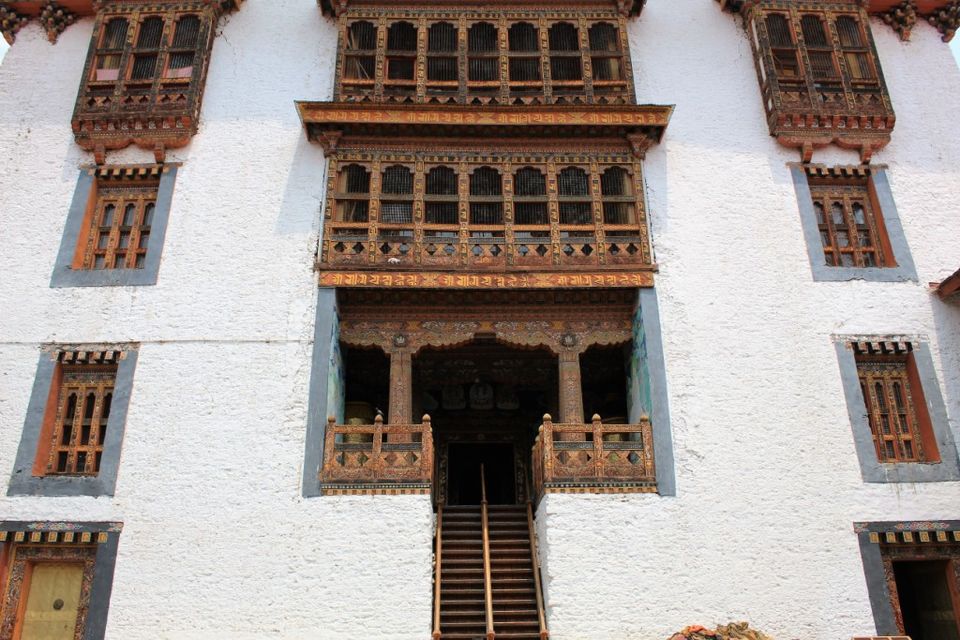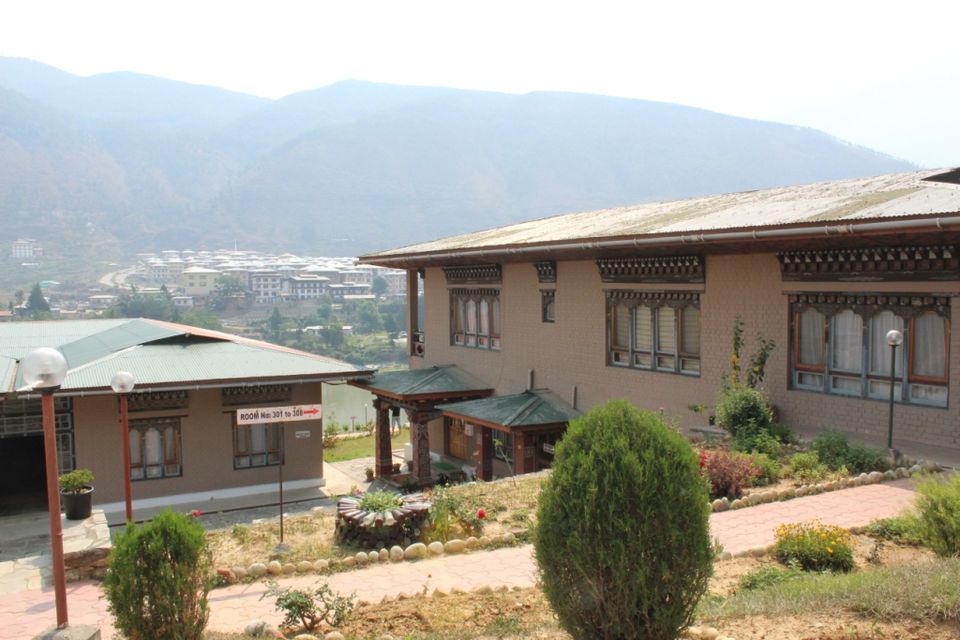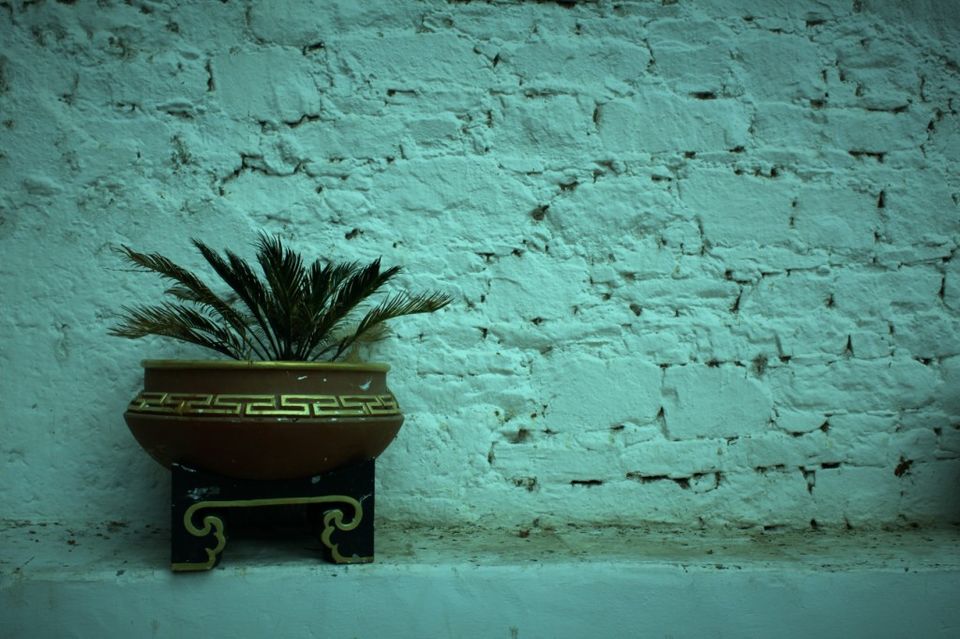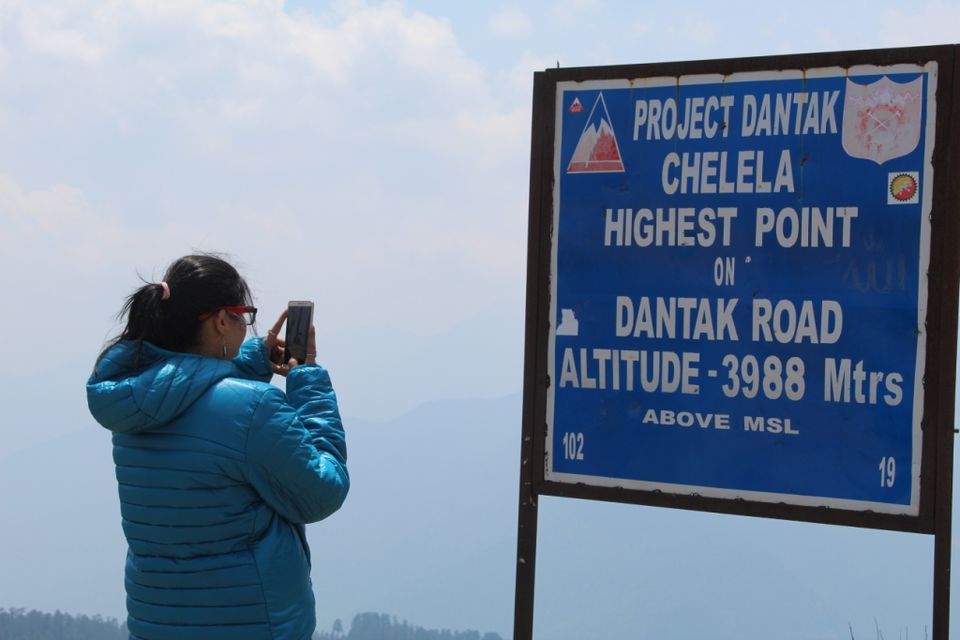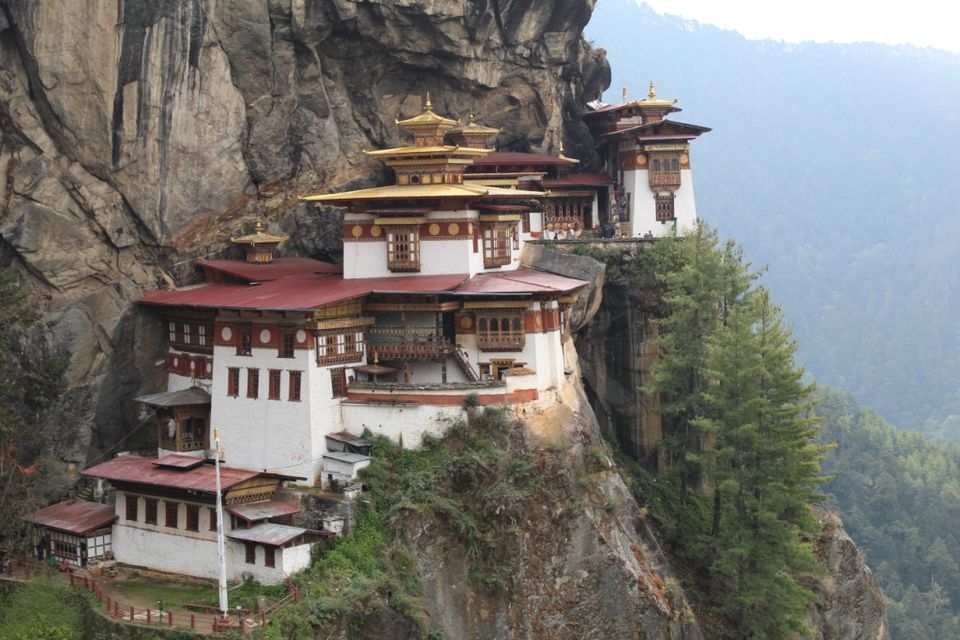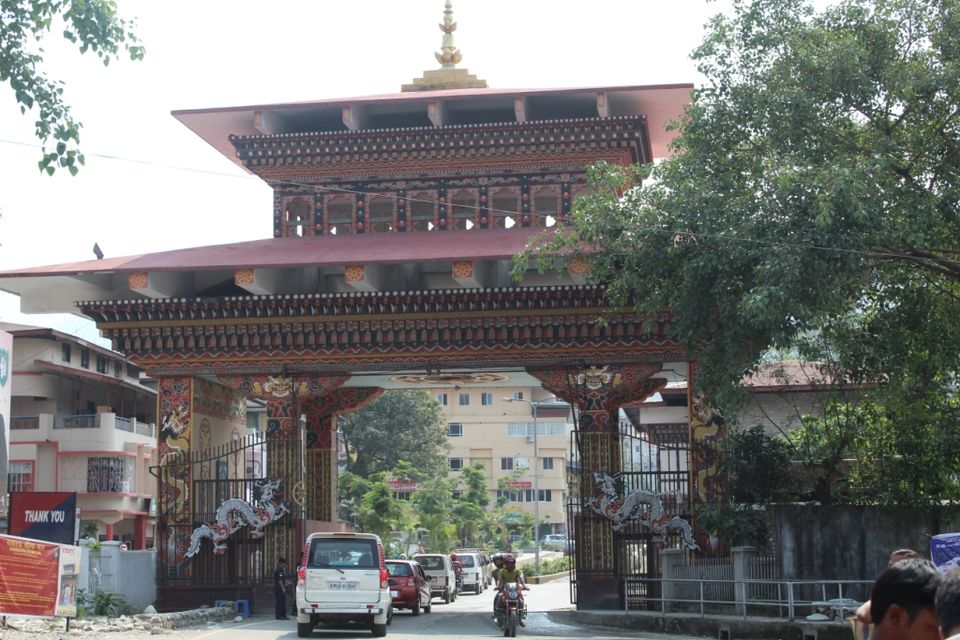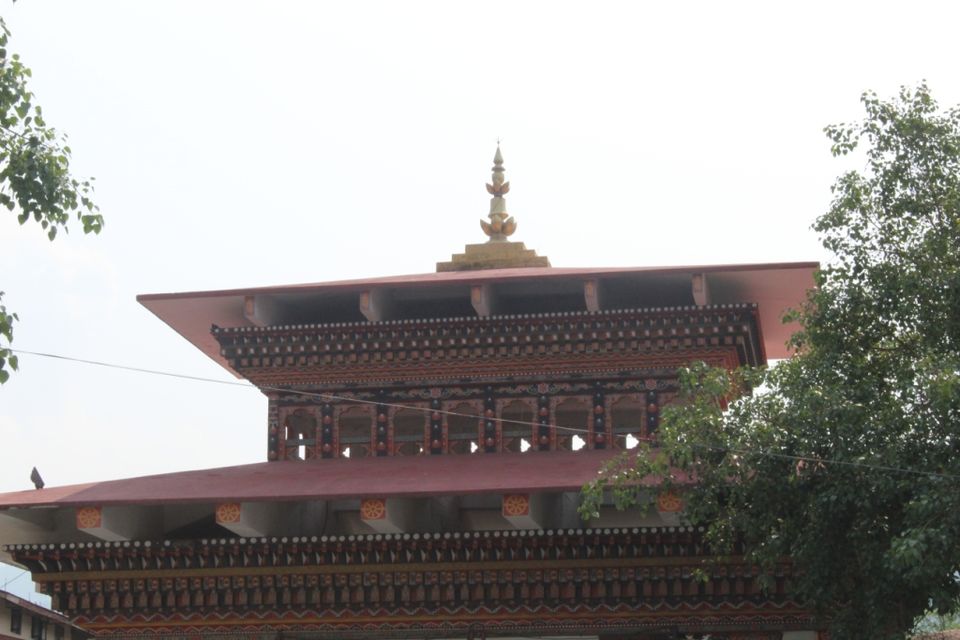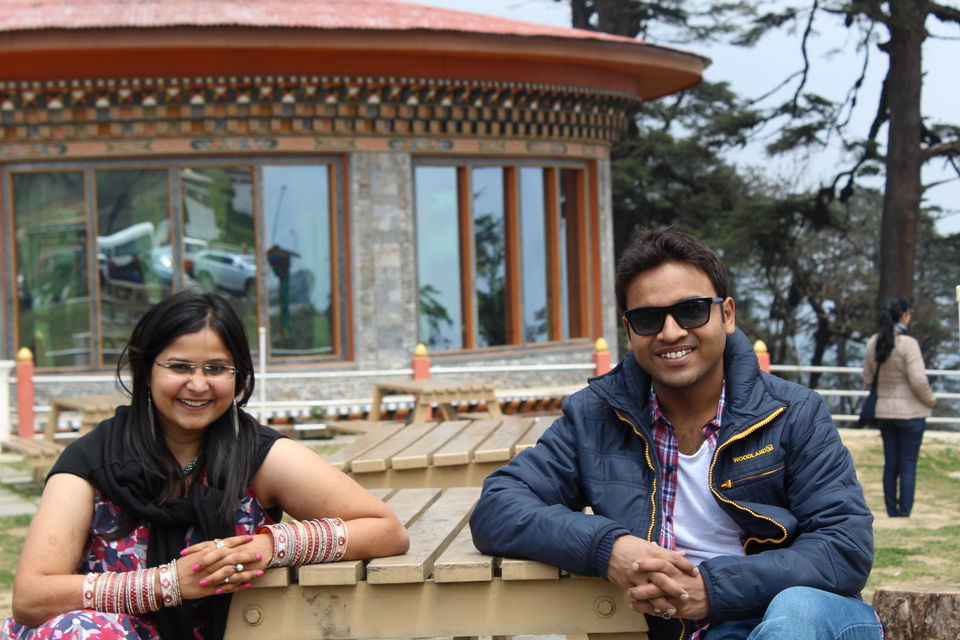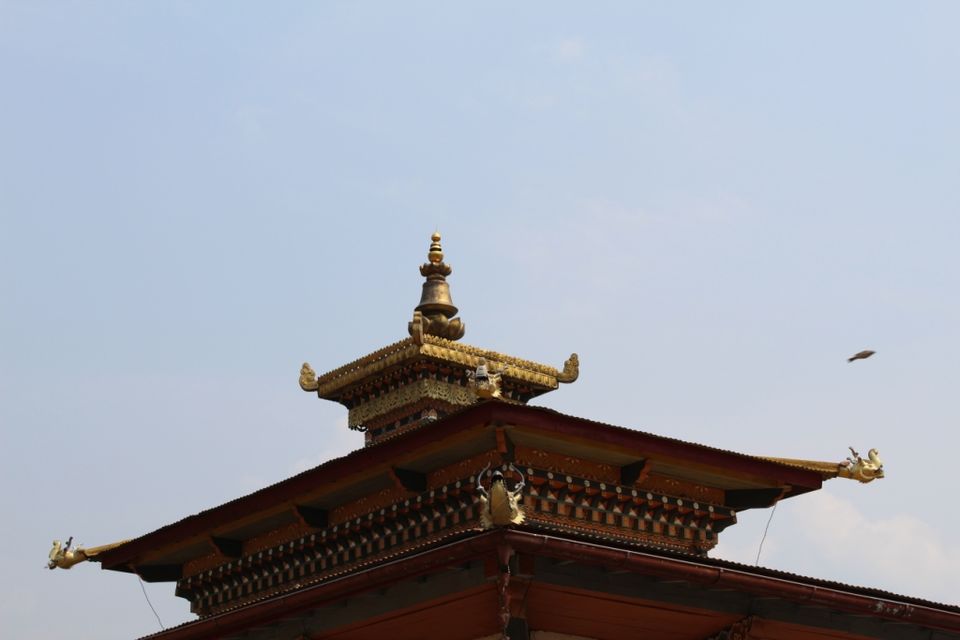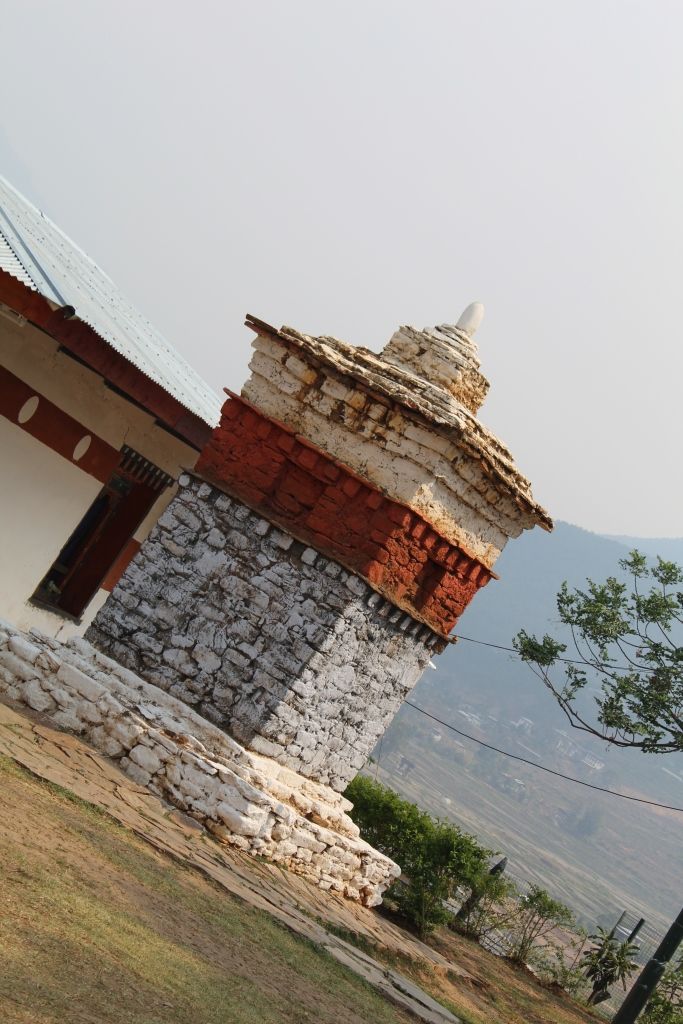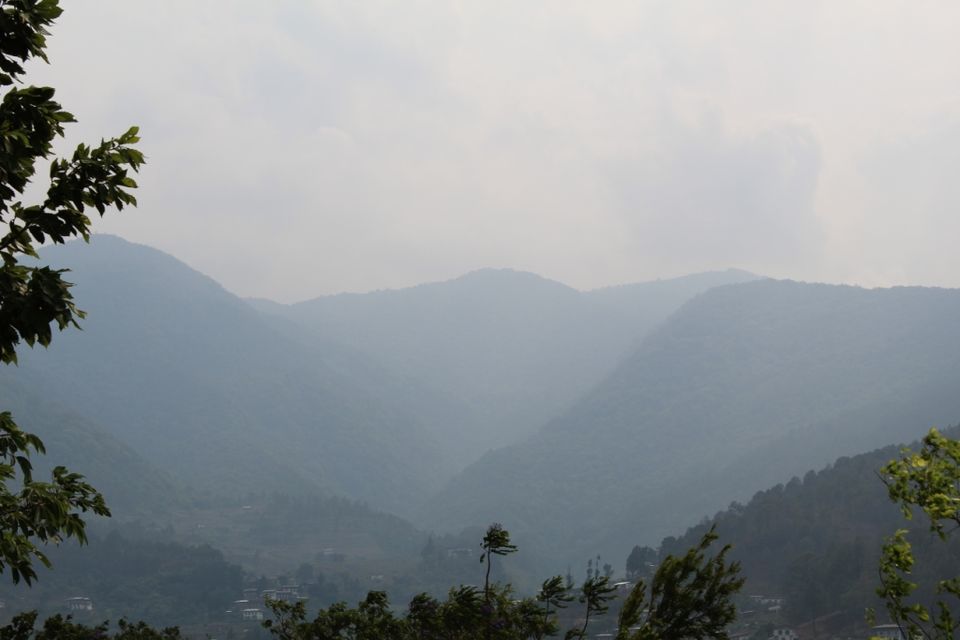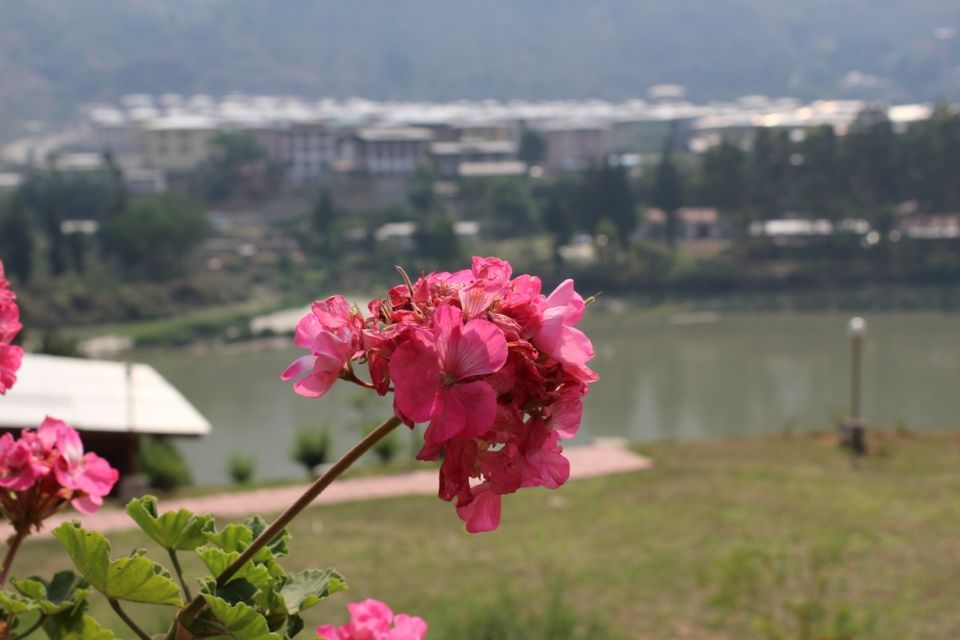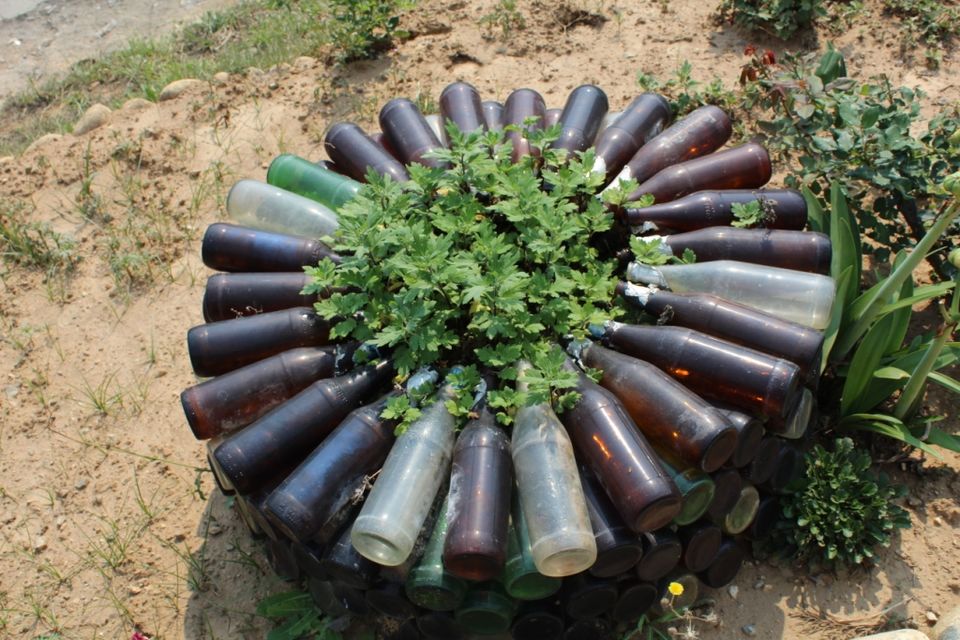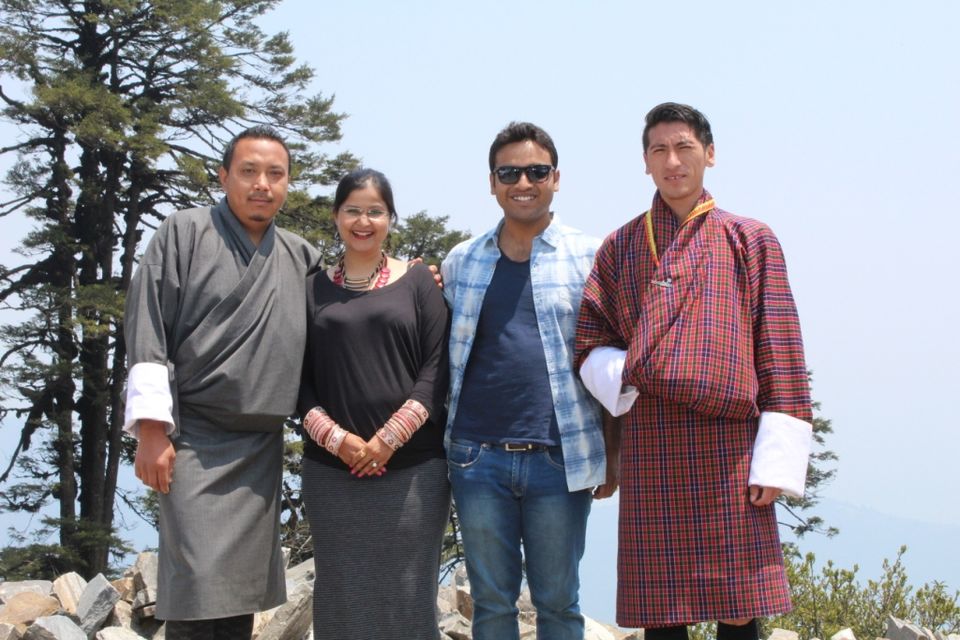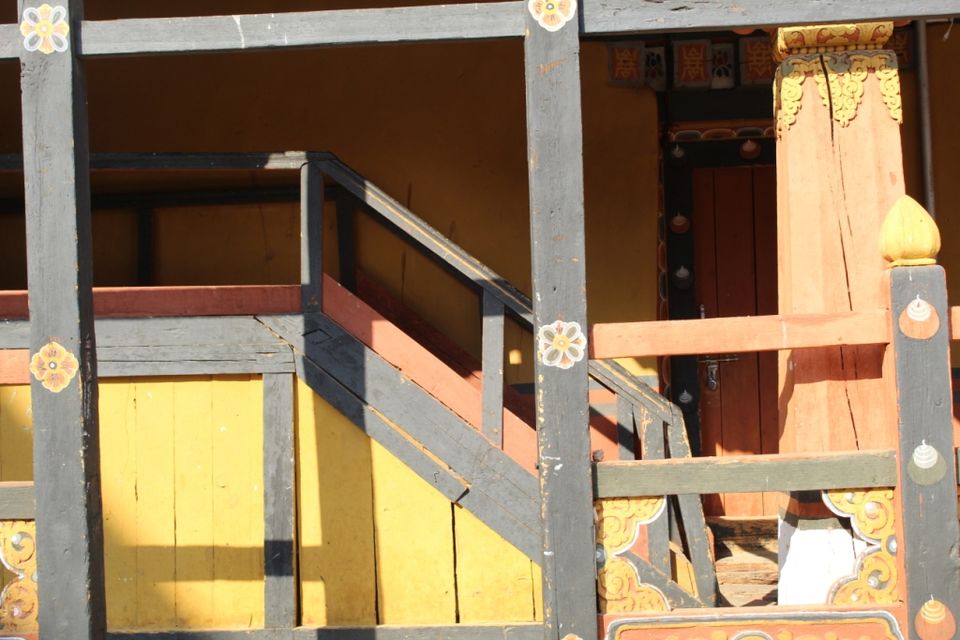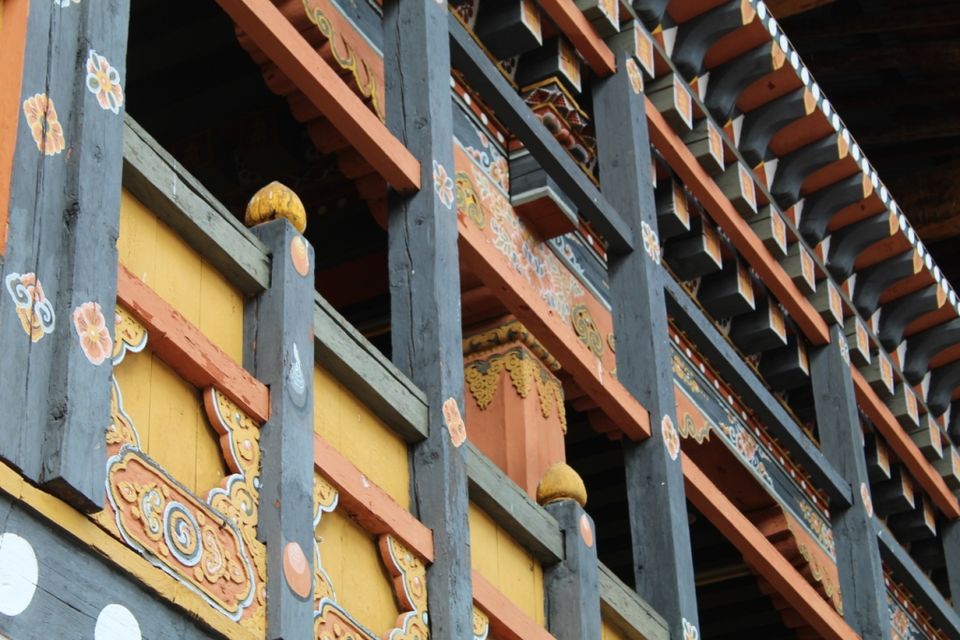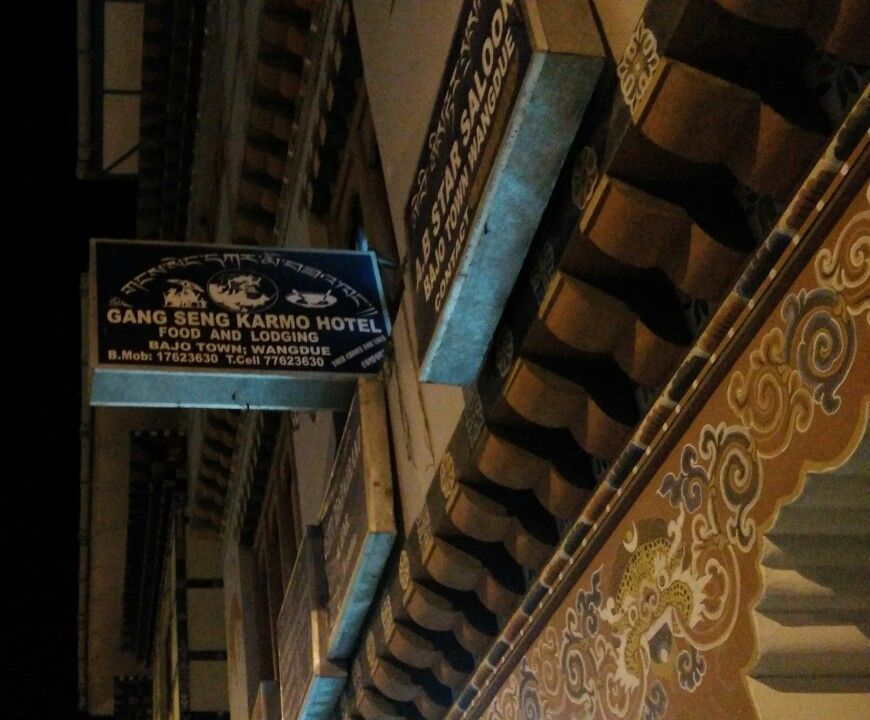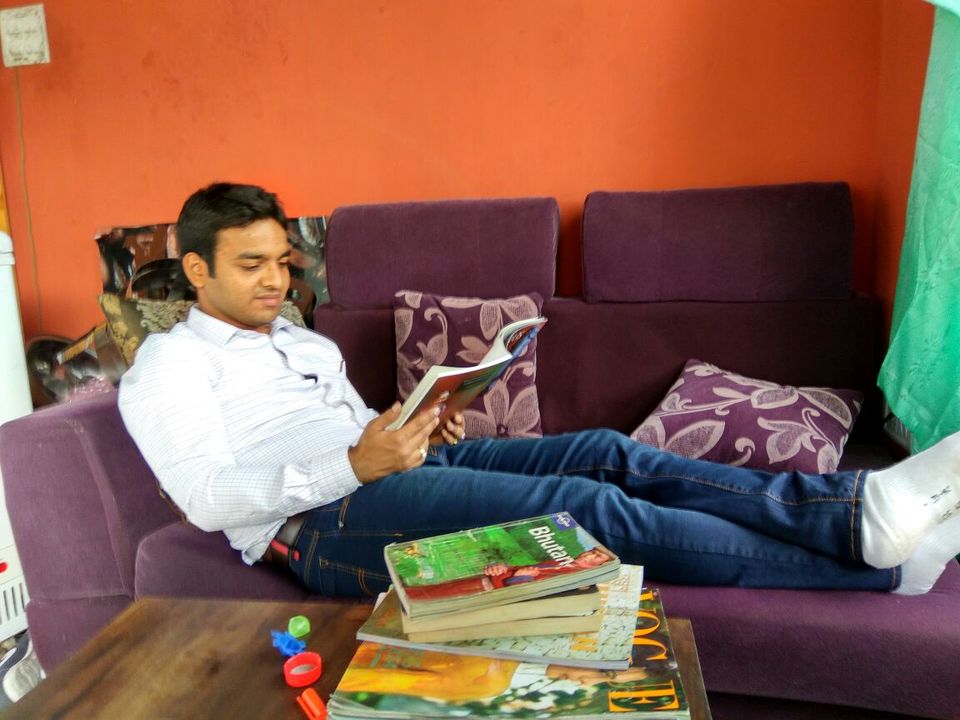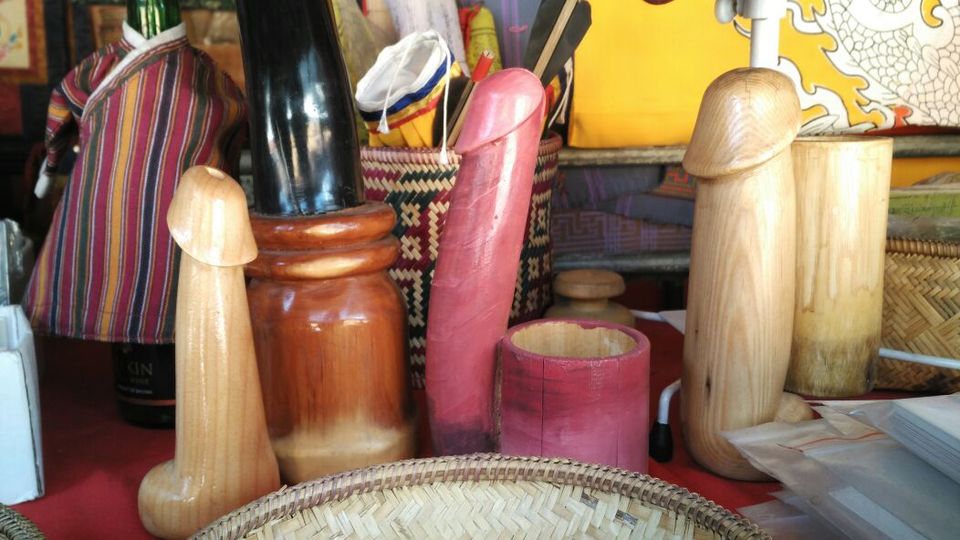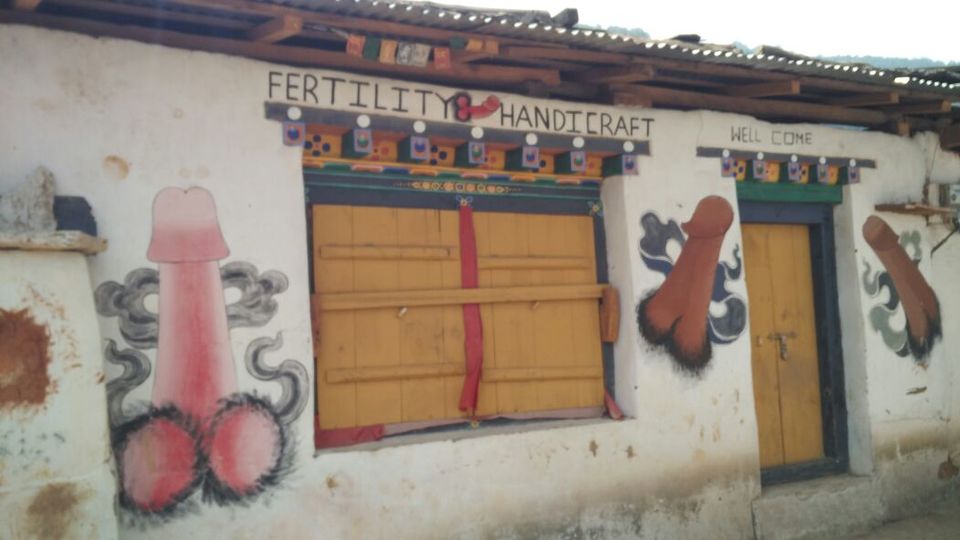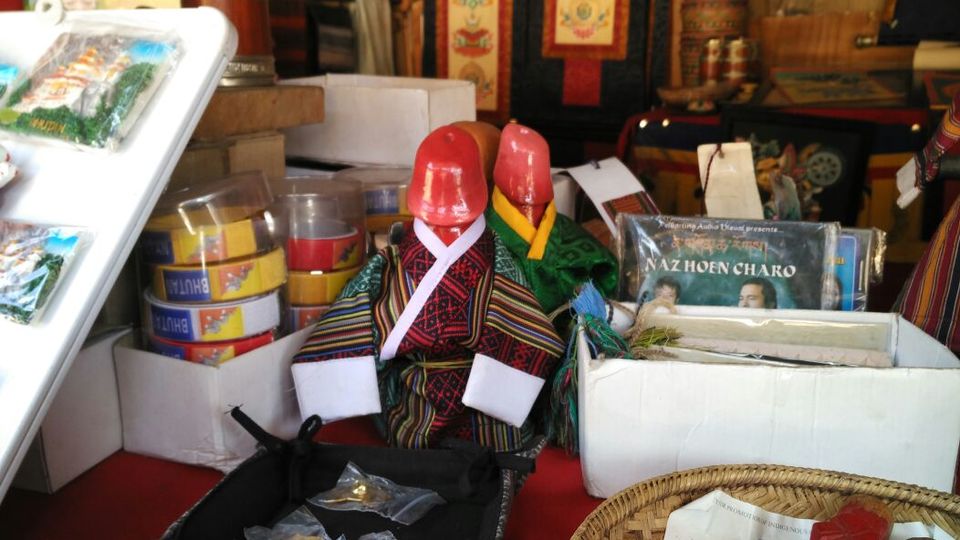 We entered Bhutan via a direct flight from Delhi to Paro. On the way there's this spectacular view of the Mount Everest (which the pilot announces when we're approaching the mountain). A little problem in our case was, the Everest comes on the left side of the aircraft while going from Delhi. So while getting your boarding pass, it would be great if you ask for seats on ABC side of the aisle. That ways you won't have to jump seats and run around the craft to get some pictures of the mighty mountain!
7 days in the beautiful country with beautiful people were spent without us having a clue as to where the time was flying! While all the major places we visited are mentioned in the itinerary below, here are a few peculiar things we witnessed as part of the Bhutanese 'culture' or the 'way of doing things'.
Architecture: All Bhutanese houses have similar architecture. Almost all the buildings, be it a government office, a temple, a hotel or even a house will have similar wooden carvings and style of construction. The finishing may be different in different buildings but overall architecture remains the same.
Roads: All major roads of Bhutan are constructed as part of Project DANTAK, an initiative of the Border Roads Organization (BRO) of India and accepted by the Bhutanese government in 1961. On all major highways of Bhutan, signboards of the BRO with Project DANTAK are clearly visible, with all kinds of thought provoking one-liners helping the passengers to slow down and worry about their life more than speed.
Advance Booking for Buses: If you're the backpacking kinds who want to travel cheap and light, you need to make sure you're doing the bus booking one day in advance. Going at the bus stop and buying the ticket does not work in the country.
Shared Taxis: The next best option, after missing the bus that is, is shared taxis. In all major cities to all major locations (including Bhutan-India Border), shared taxis are available for fixed rates. We paid 600 per person for a 5 seater shared taxi from Thimpu to Phuentsholing.
Currency: Bhutanese Ngultrum (Ng.) is same as Indian Rupee (INR). Both are used interchangeably and one does not have to worry about currency exchange. We used INR at all grocery stores, restaurants, taxi stands and everywhere else.
Wai Wai Pre-cooked Noodles: For some reason, I have not seen these in India. Pre-cooked noodles doesn't even need a hot water bath to be eaten, which is usually the case with instant noodles. These are already cooked and all you need to do is mix the flavors and eat them as if you're having potato chips. Both veg and non-veg options are available.
Grocery Stores Selling Alcohol: Grocery stores, especially reasonably good ones contain all kinds of items in them, especially Beer and other wines and whiskeys. For all Beer enthusiasts, you need not go anywhere but a grocery store! Speaking of beer....
Alcohol: Being a Beer fan, I particularly liked the Druk Lager. It has a nice mild taste and unlike any other beer I have tasted, the bubbles of Druk Lager burst inside the mouth with the first sip itself. This brings out a nice flavor when drinking. Druk 12000 is the stronger version if that's your preference. All beer at grocery stores is Rs 65 per bottle which, as you can see, is quite cheap. Local wine is also famous but I didn't get the time to taste it.
The National Dress (Gho-Kira): It is compulsory for all citizens of Bhutan to wear the National Dress, viz. Gho for men and Kira for women, at government offices, educational institutions and at all other workplaces. It is an interesting piece of clothing and definitely looks good when worn (I tried it!)
The Deities: At almost all the temples of Bhutan there's a common deity which has a man in wrath form holding a woman on his chest, having coitus with each other. The two of them signify the male (strength) side and female (wisdom) side of every living person.
Cuisine: The most common Bhutanese dish which is served at almost all eateries (at very low prices) is Ema Datsi, meaning Chili Cheese. It is made up of green chilies and cheese. Usually eaten with Red Rice, another specialty of Bhutan. These are thick rice, thicker than the normal ones and are slightly red in color. You can take Red Rice with almost everything such as Dal, or another close cousin, Kewa Datsi, meaning Cheese Potato. Momos are served with cheese in their filling along with the veggies (I didn't try chicken Momos). Thukpa, or Noodle Soup is also an interesting dish to look out for. Mixed with Vinegar and Soya Sauce, Thukpa tastes really good. The common sauce which is available at almost all places is Red Chili Sauce. The sauce, going with its name, is prepared from red chilies and is very spicy. It appeared Bhutanese people really fancy spices.
Travel Back Home: There seemed to be a bit of a confusion with our permits. While at the time of arrival to Bhutan we entered directly at the Paro airport, our departure was supposed to be on road from Paro to Phuntsholing border and further to Bagdogra airport. Our Bhutanese guide informed us that the permit which we had attained at the Paro airport was only valid for departure at the Paro airport itself and that the Security Check Points on way from Paro to Phentsholing will not allow us to go further out of Bhutan with those permits. Hence we will have to get a different permit from the Bhutanese Immigration Office. All this happened on a Saturday and Monday was a public holiday which also happened to be the day when we were supposed to leave Bhutan. Basically this created a lot of confusion and after visiting the Indian Embassy at Thimpu we found out that there was no such permit required to leave Bhutan by road. The point I'm trying to make is, if anyone says any special permit is required to leave and that the permit stamp on the Passport won't let you go out of the country, don't trust them (like the way we did). They might be mistaken (as they were in our case). It is best to call up the Indian Embassy for all immigration related issues and get them clarified from there itself. The Embassy people are sitting there for a reason after all.
All in all, Bhutan is an amazing place to be! Very beautiful, greenery all around (depending on the time of year of course), wonderful people, awfully peaceful at night, refreshing breeze all across the country, law abiding citizens and ardent believers of the King.
Go when you get the chance. My wishes for your safe and successful journey!