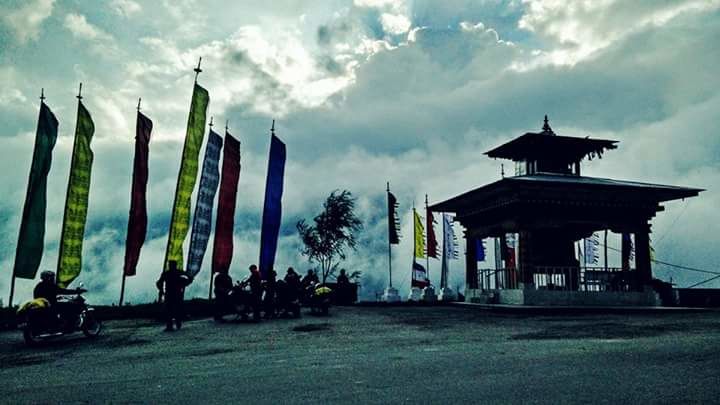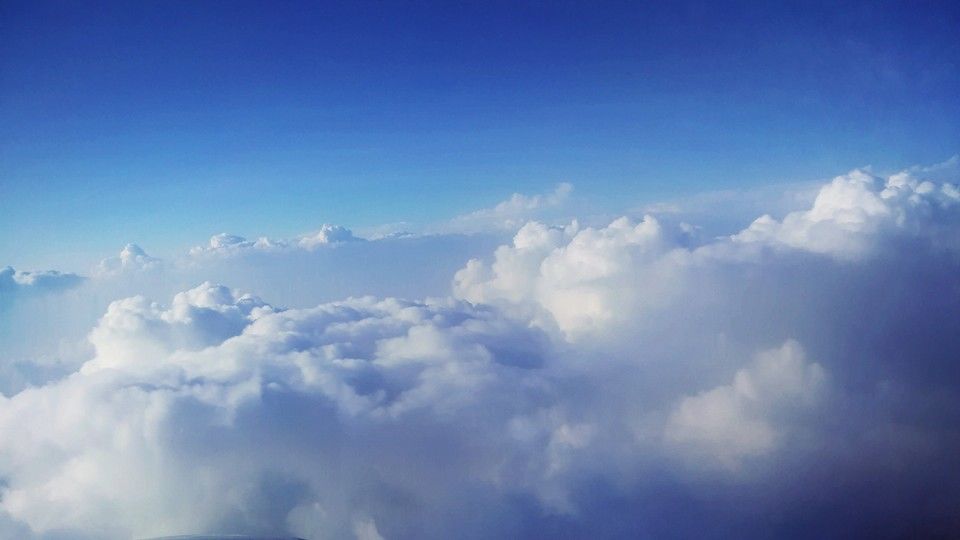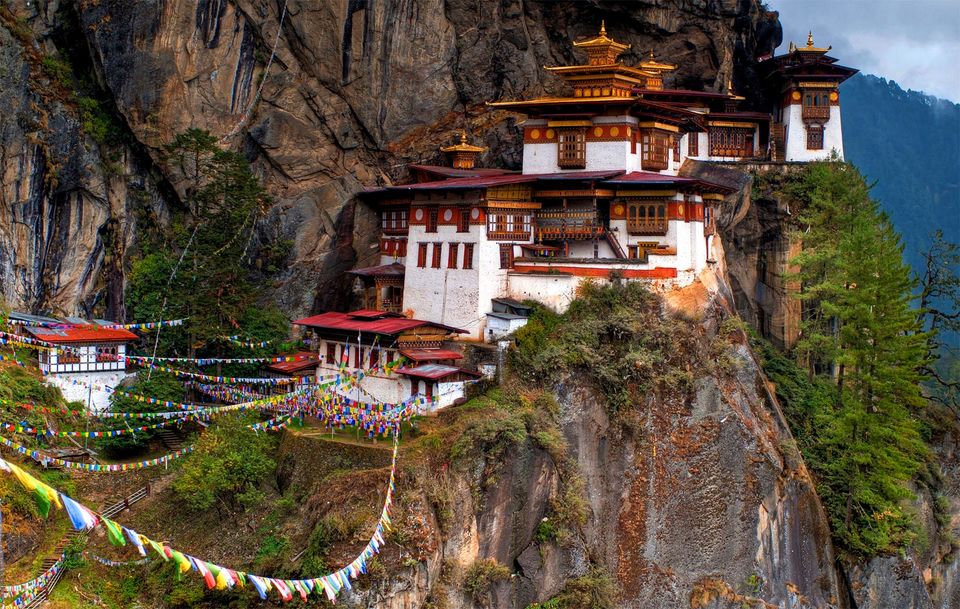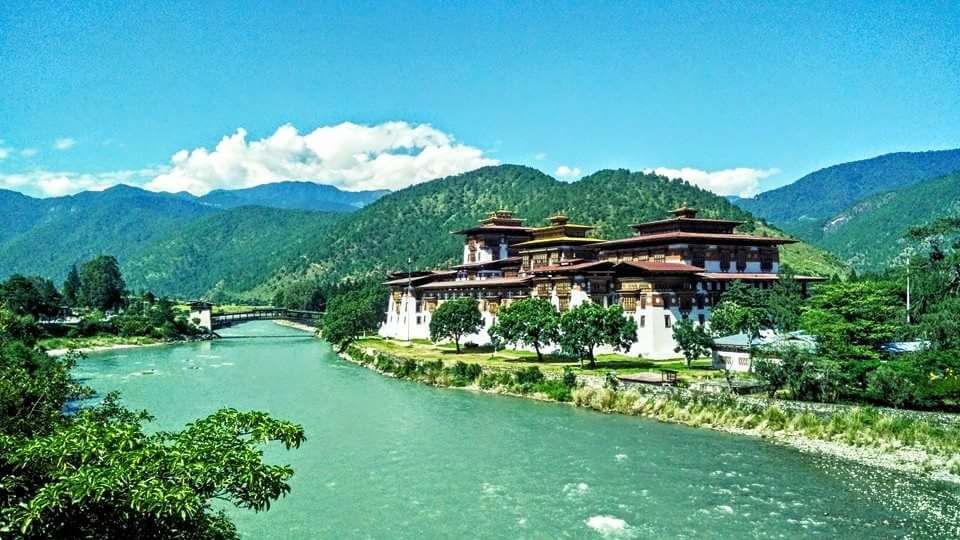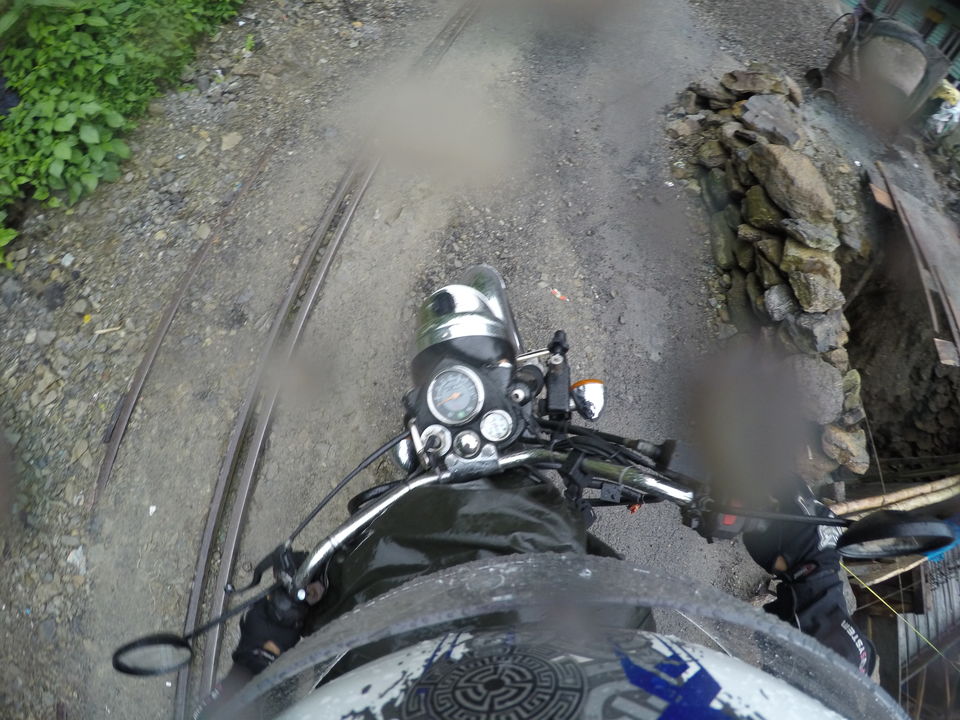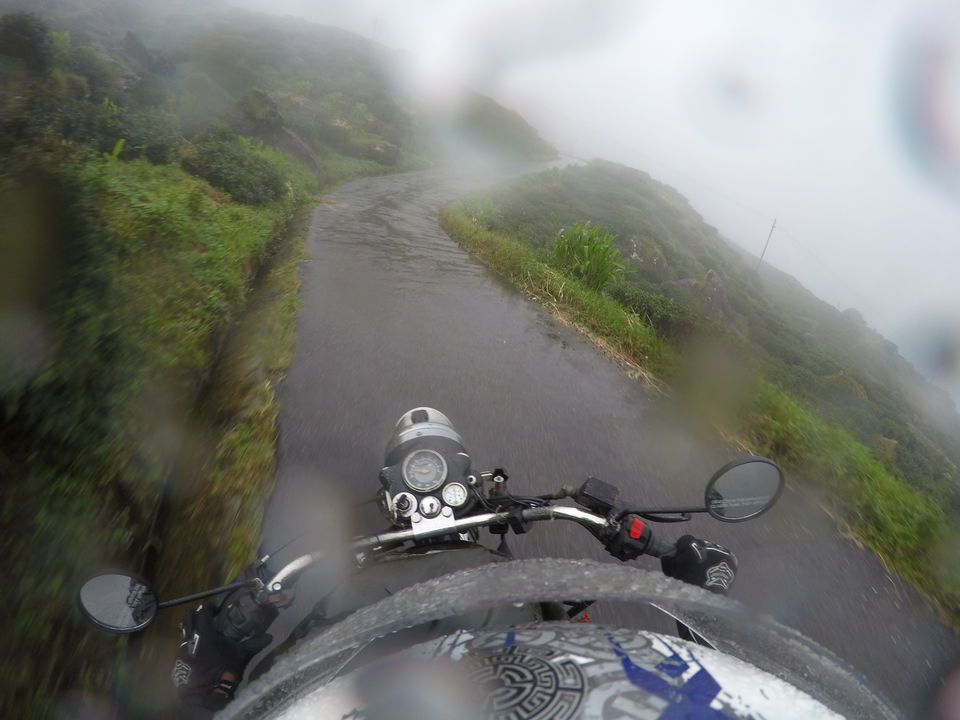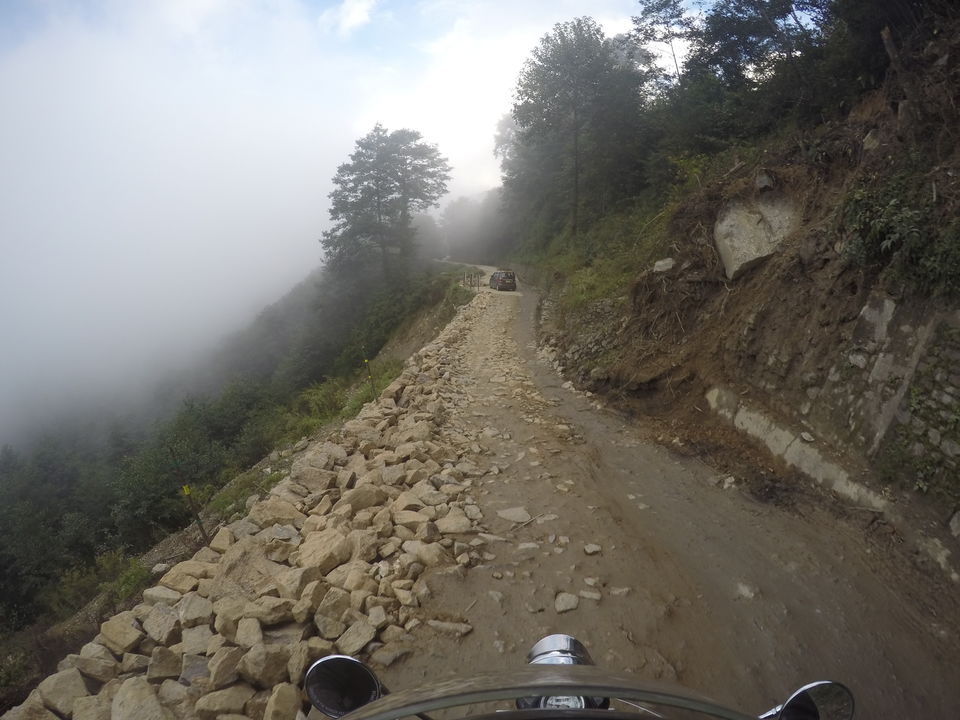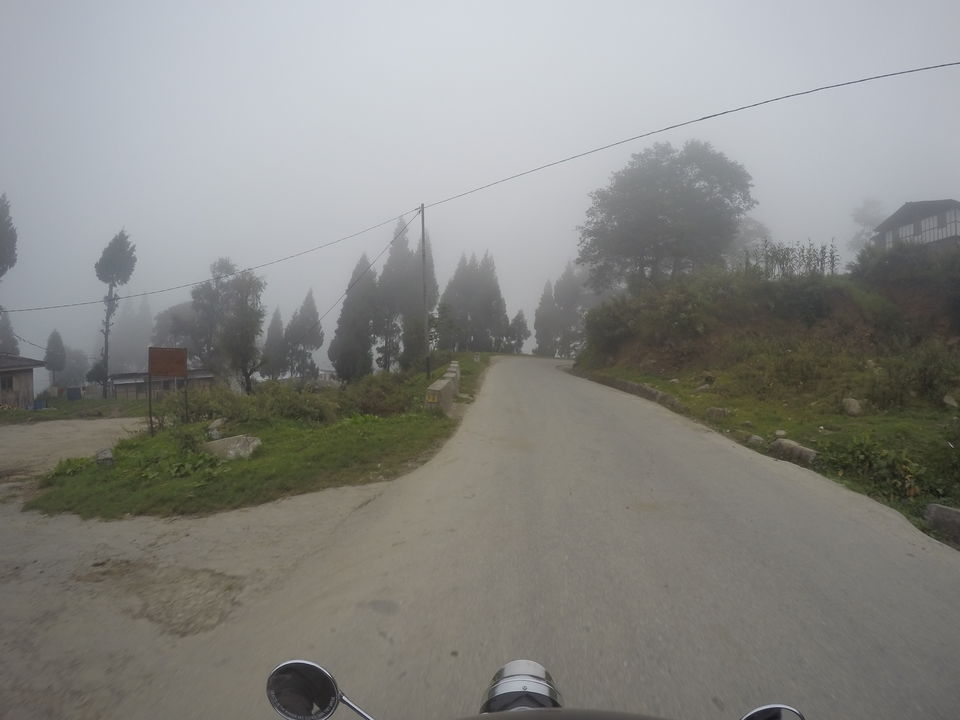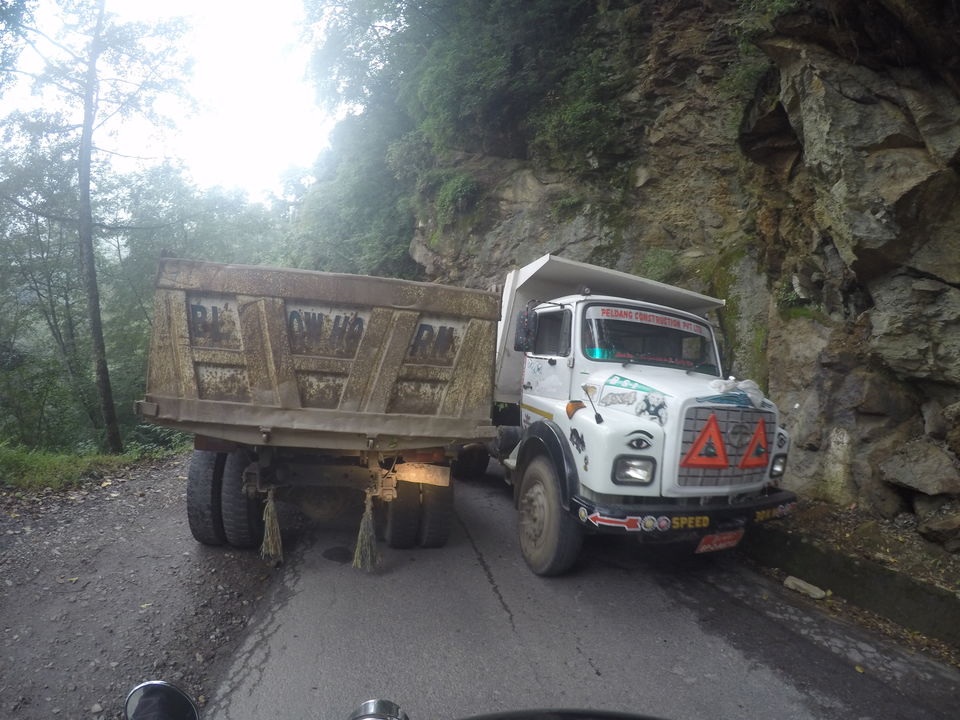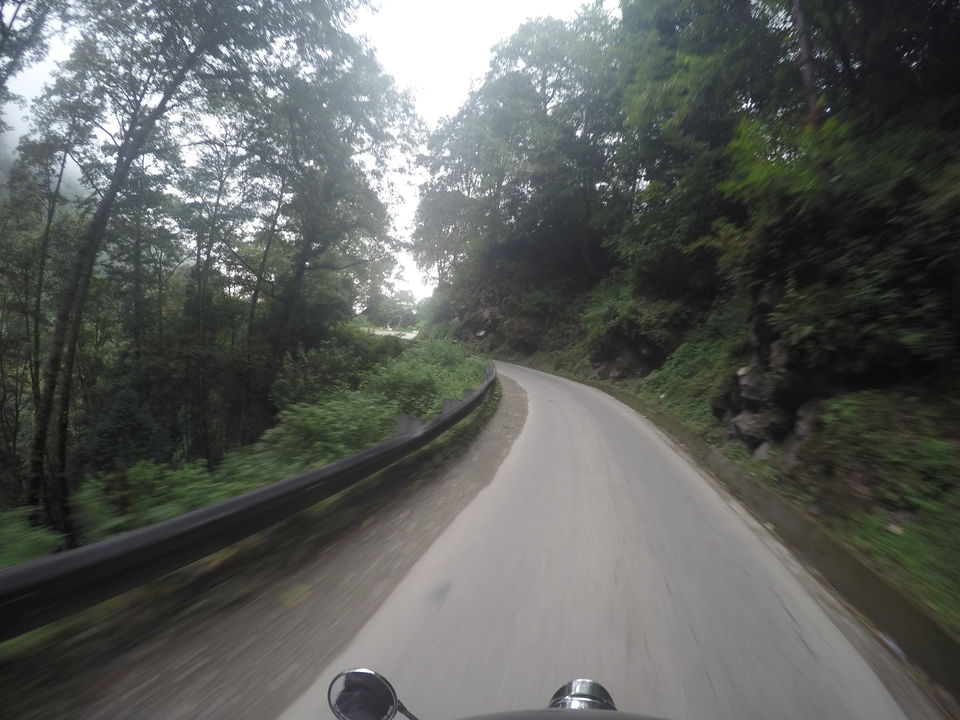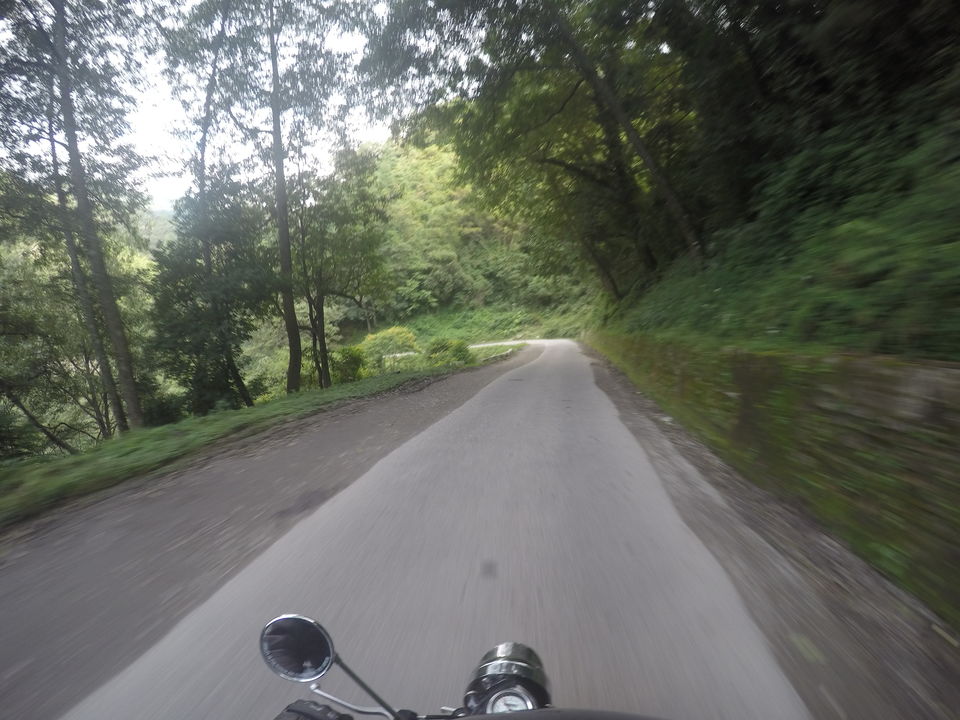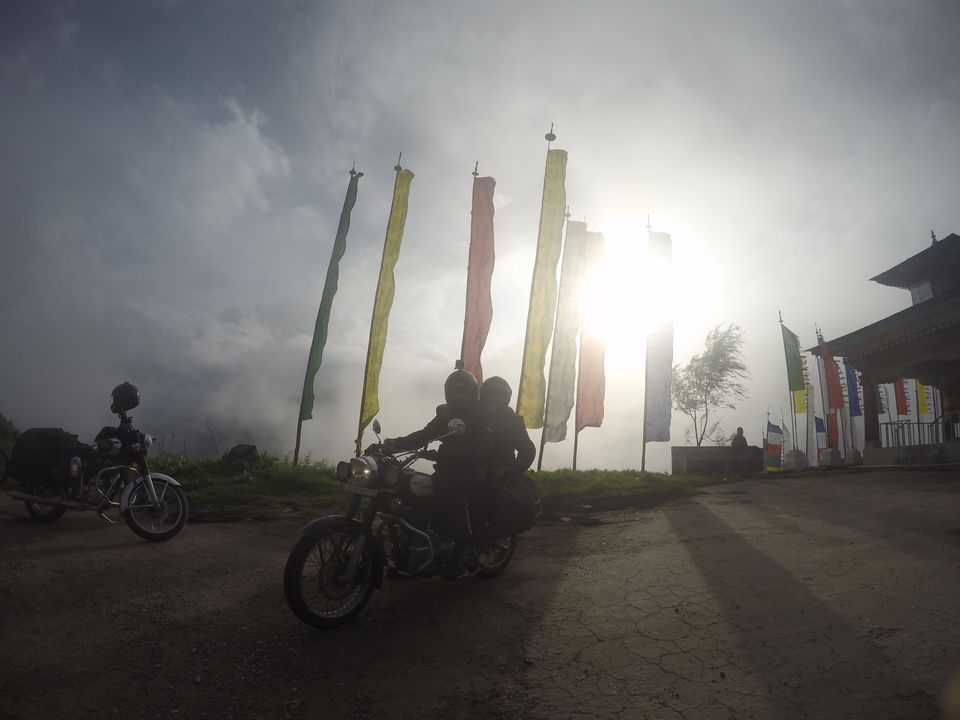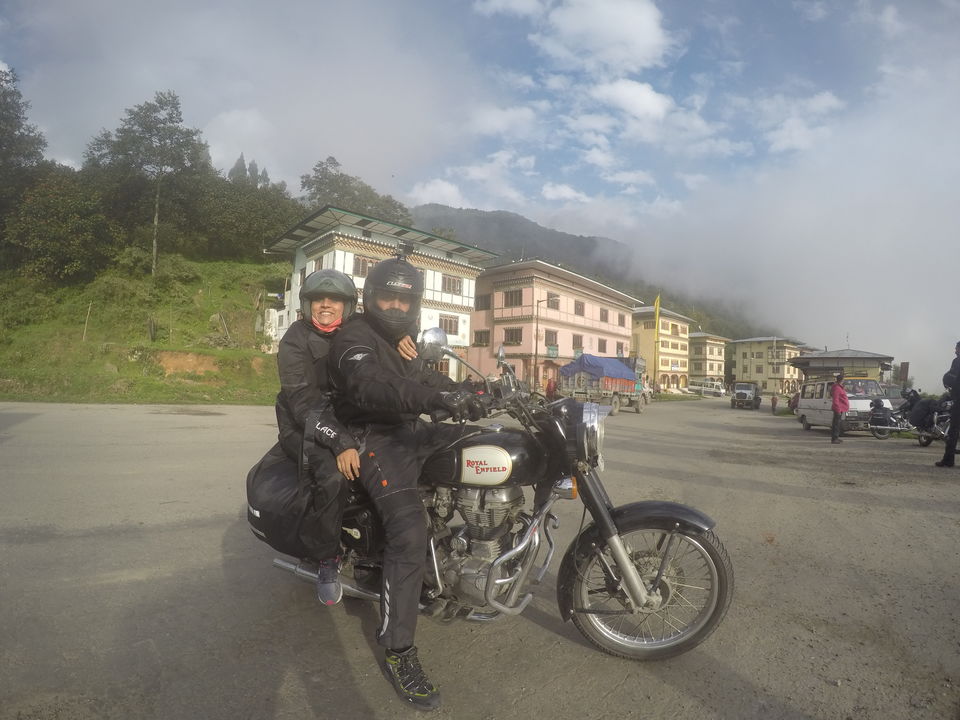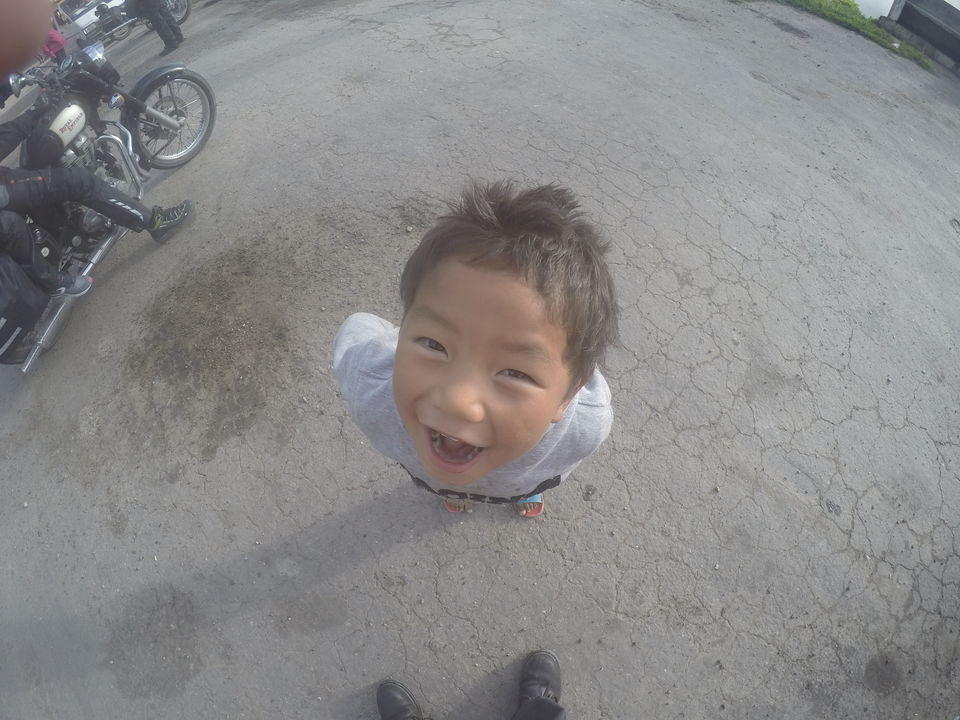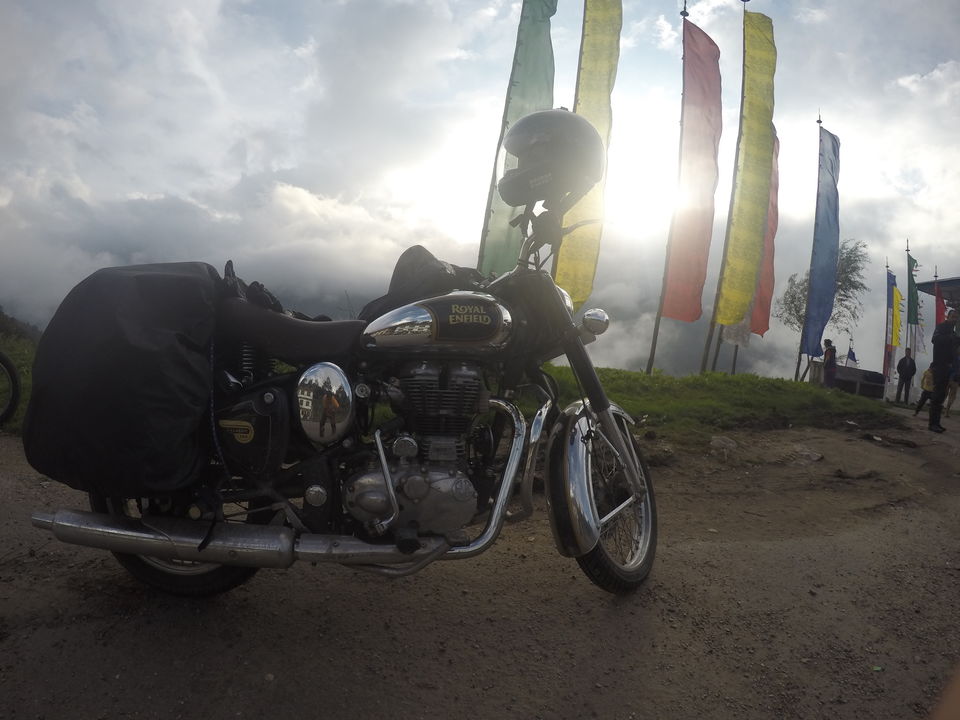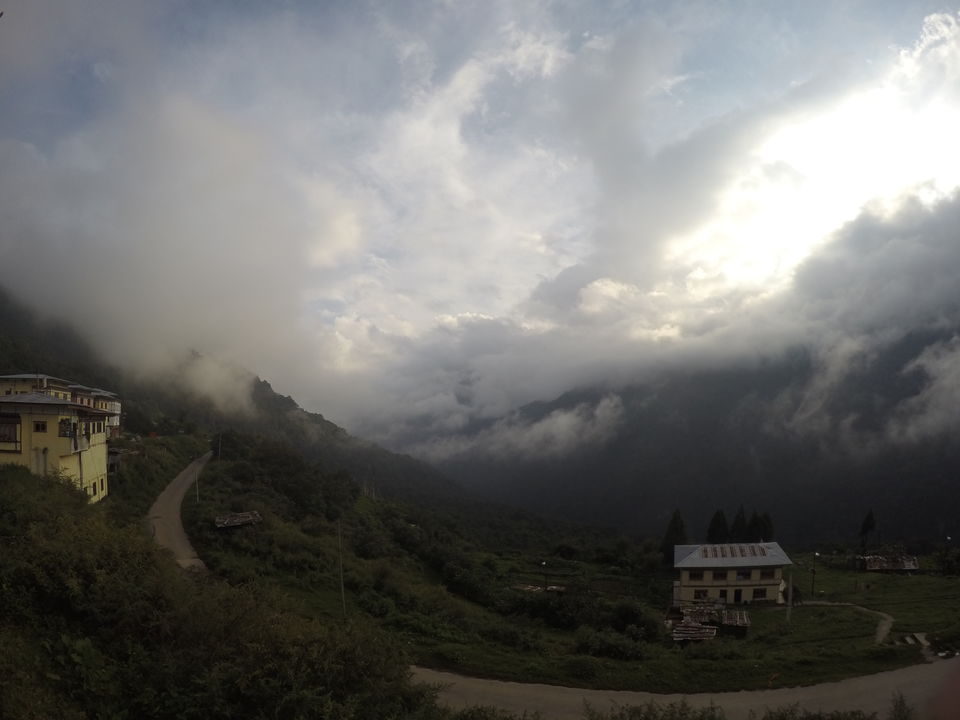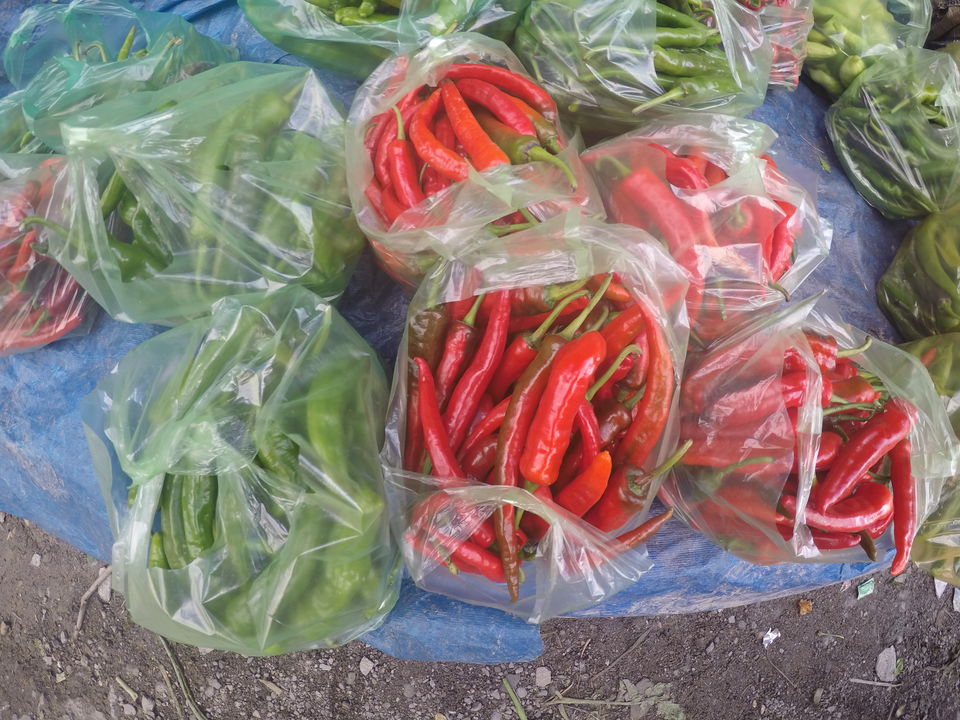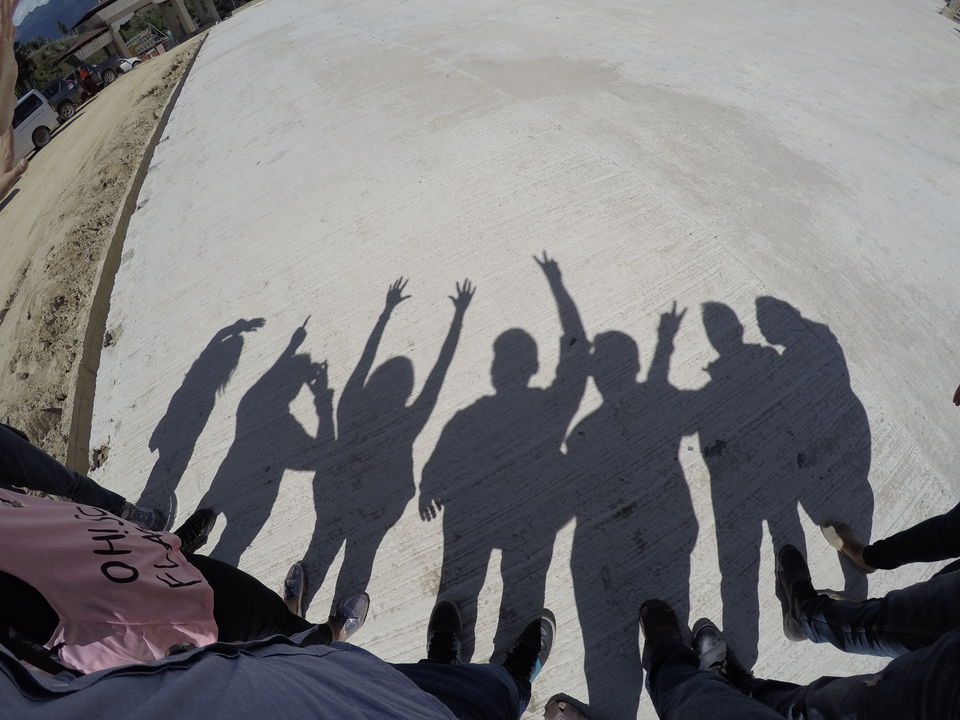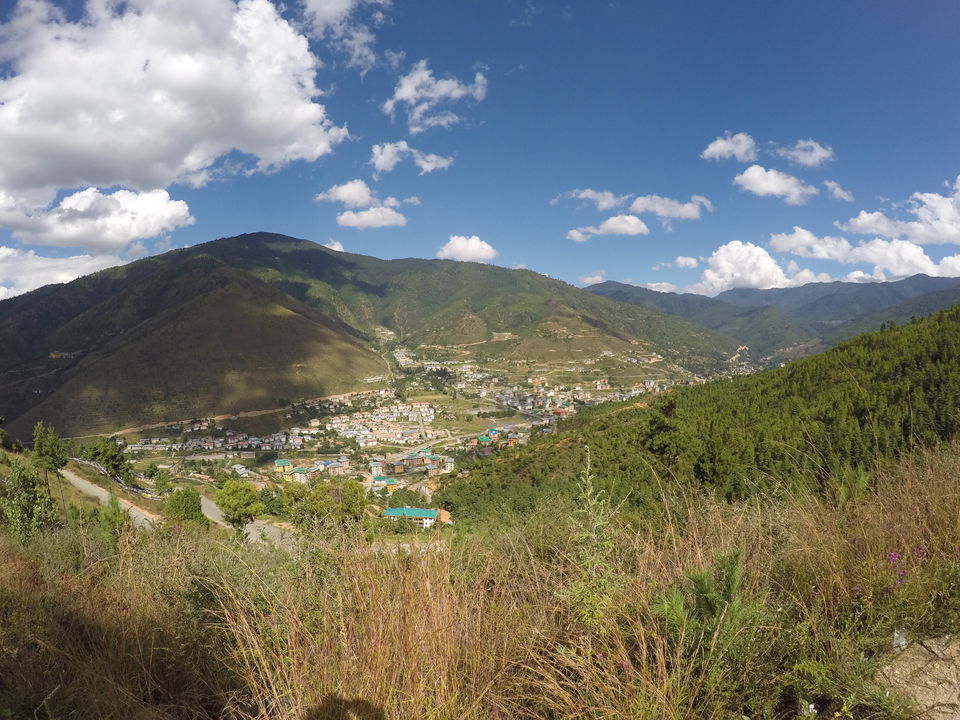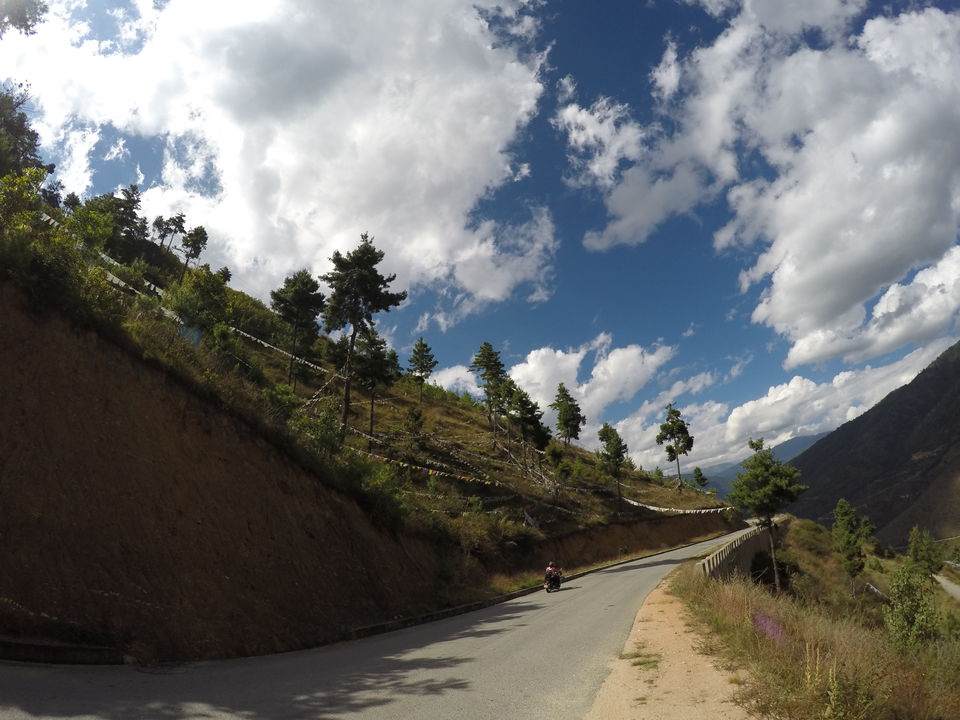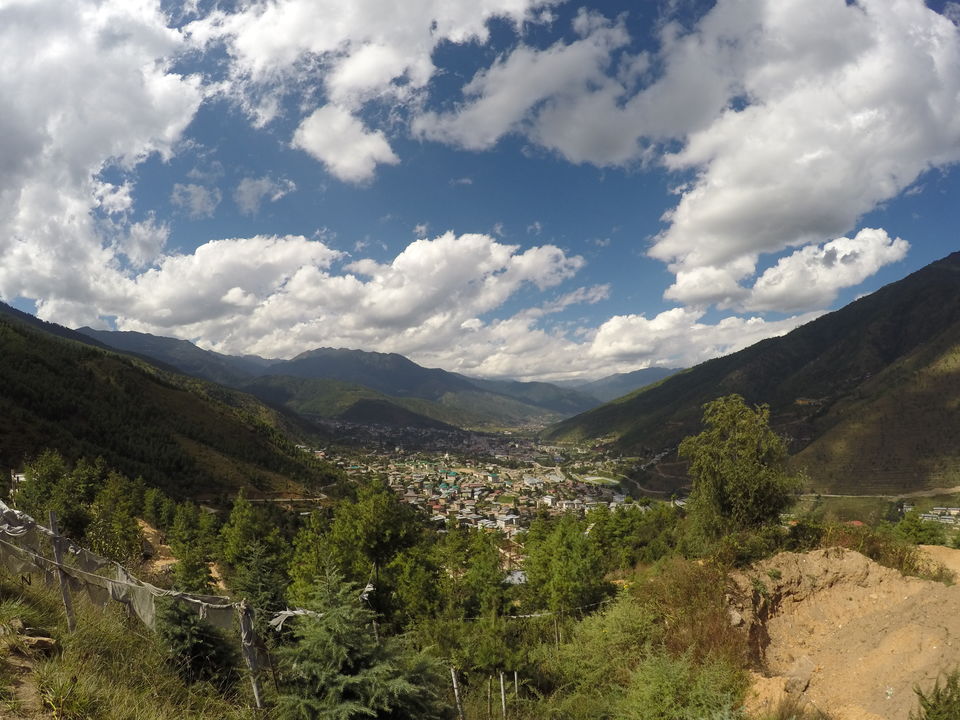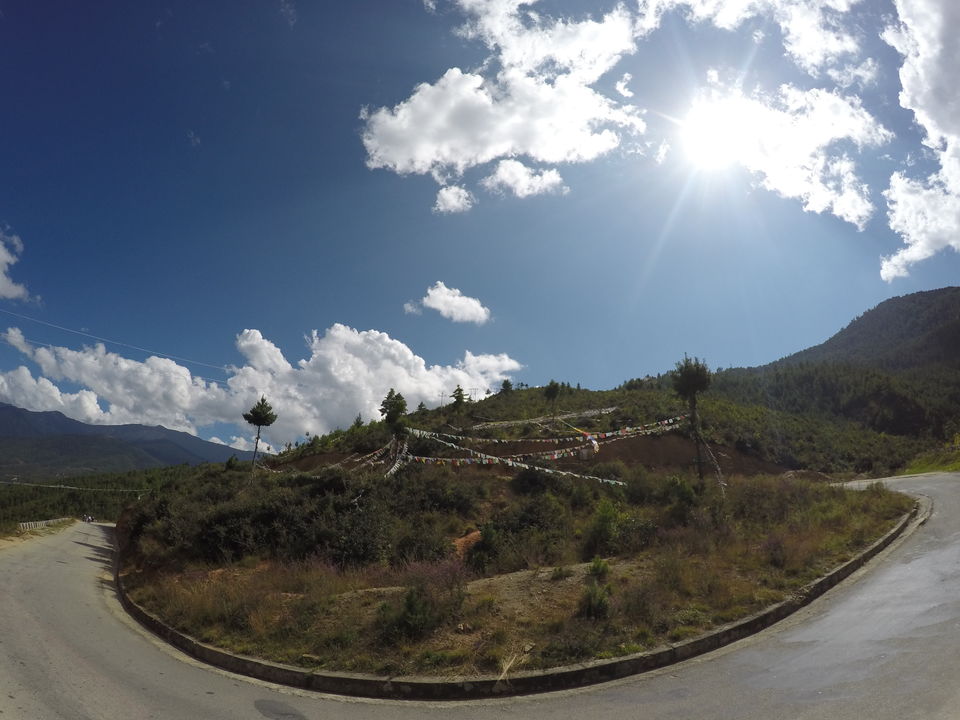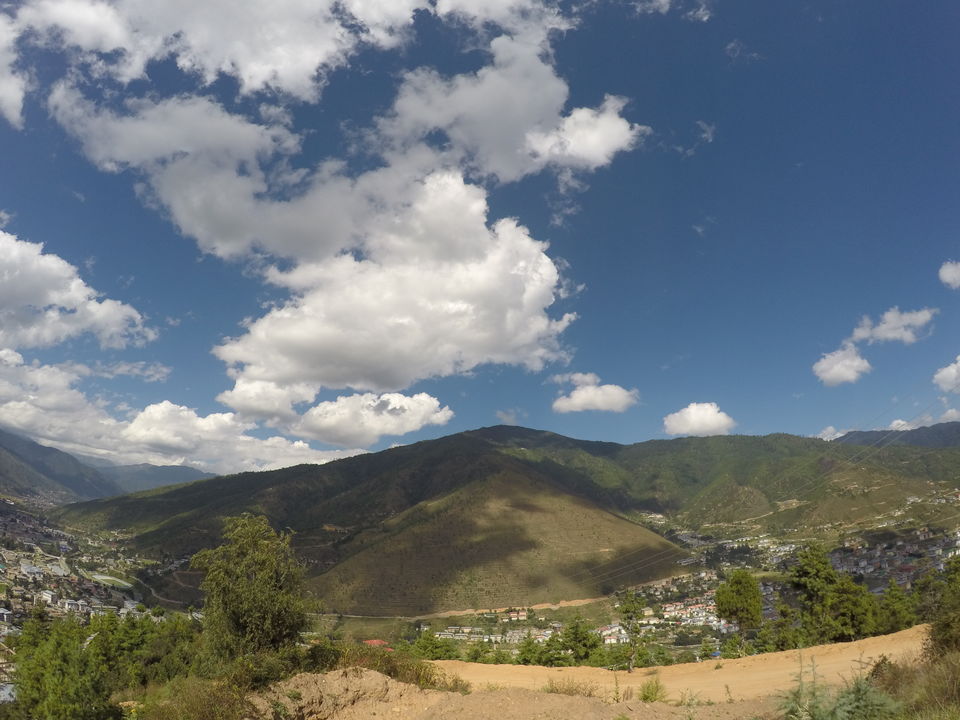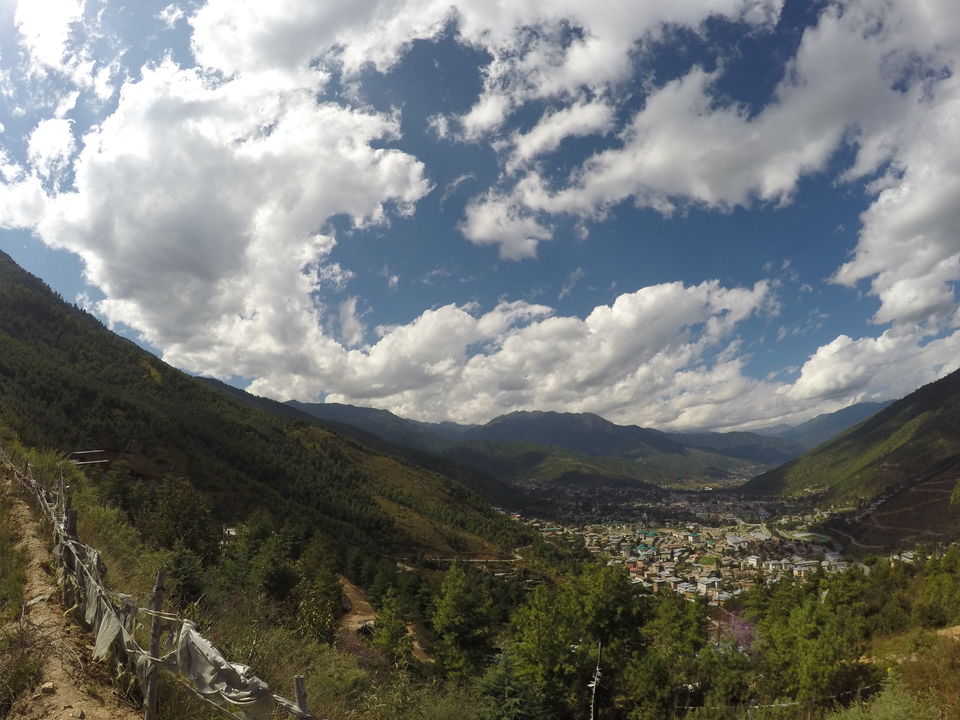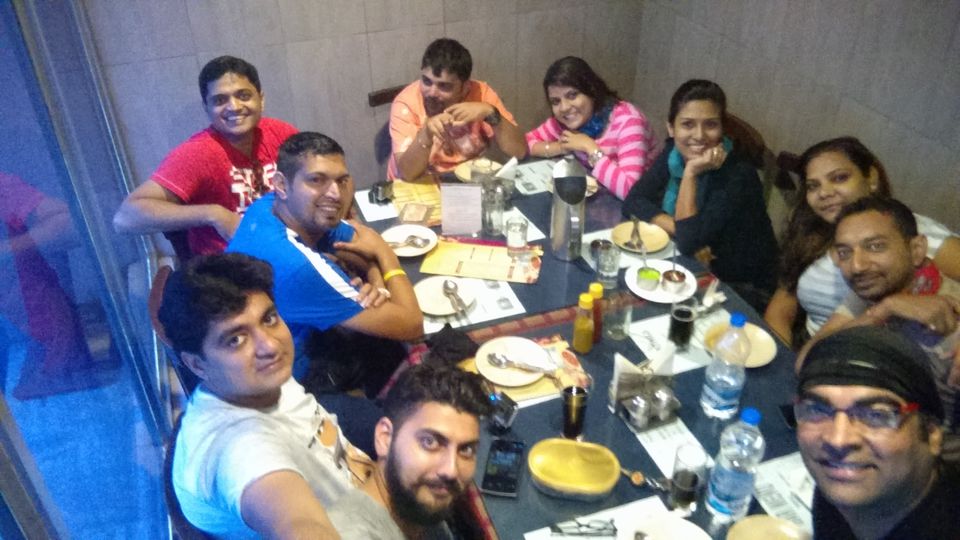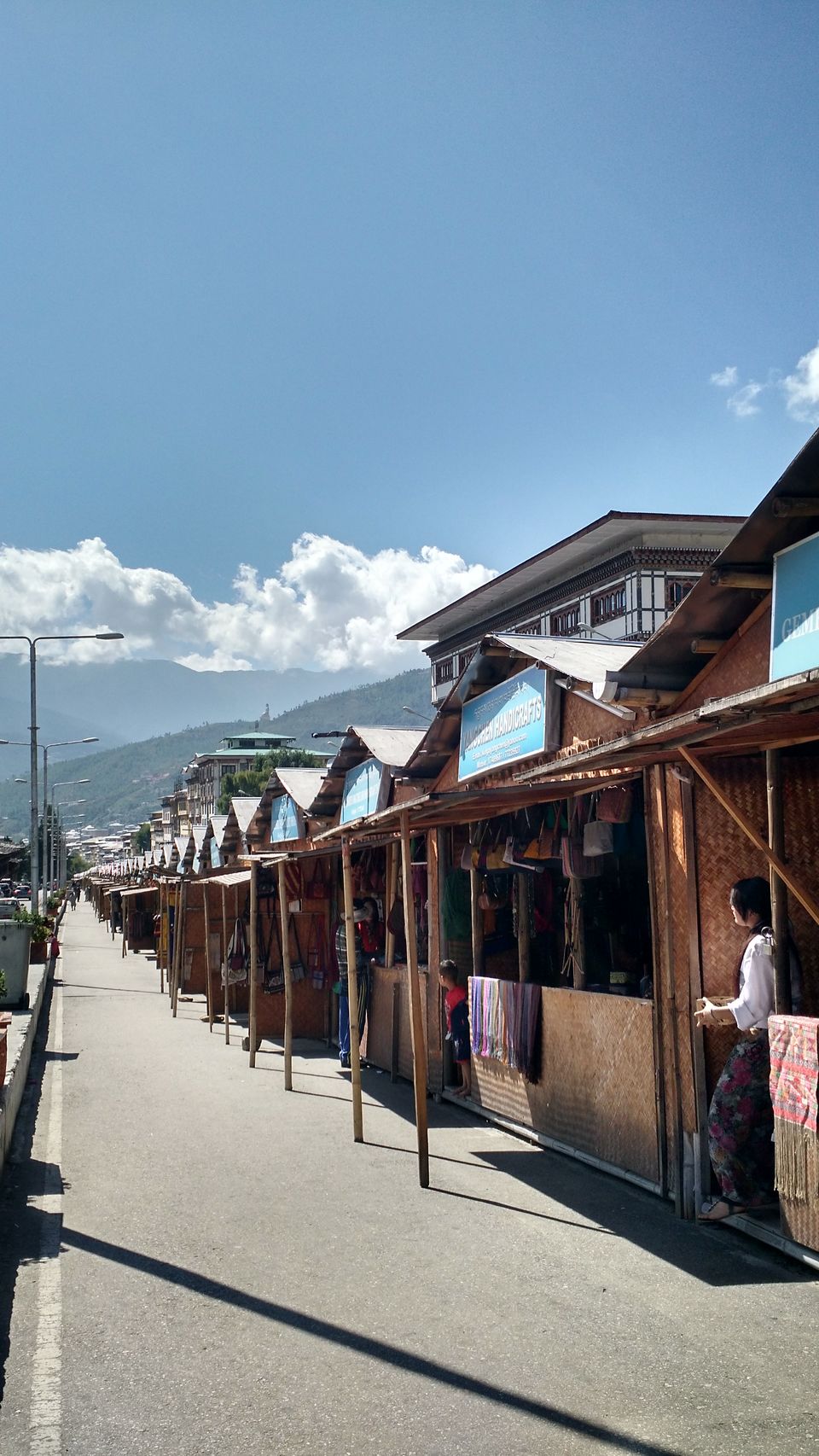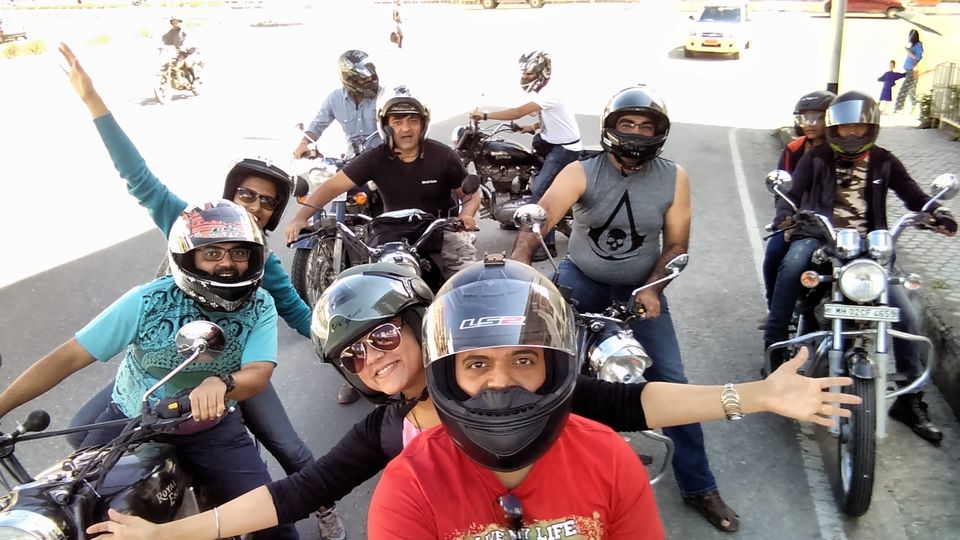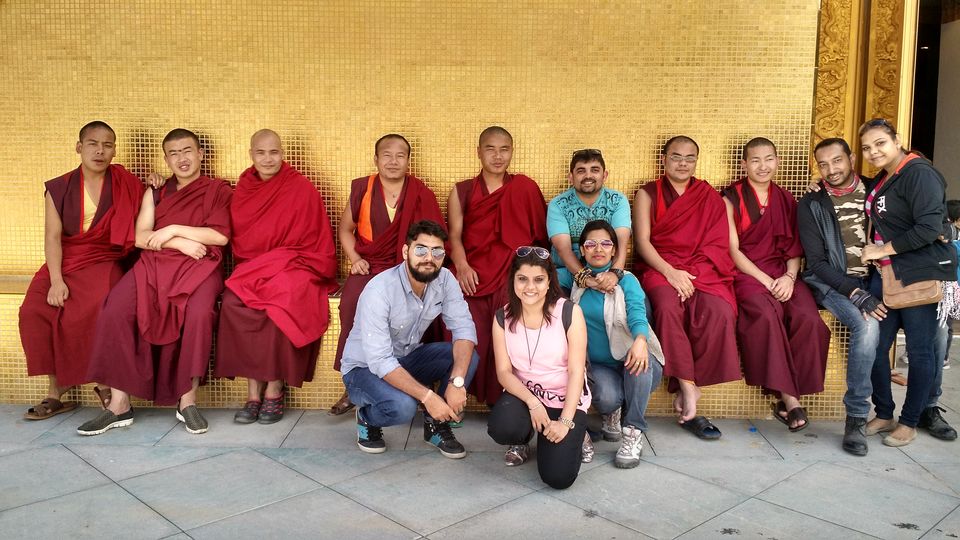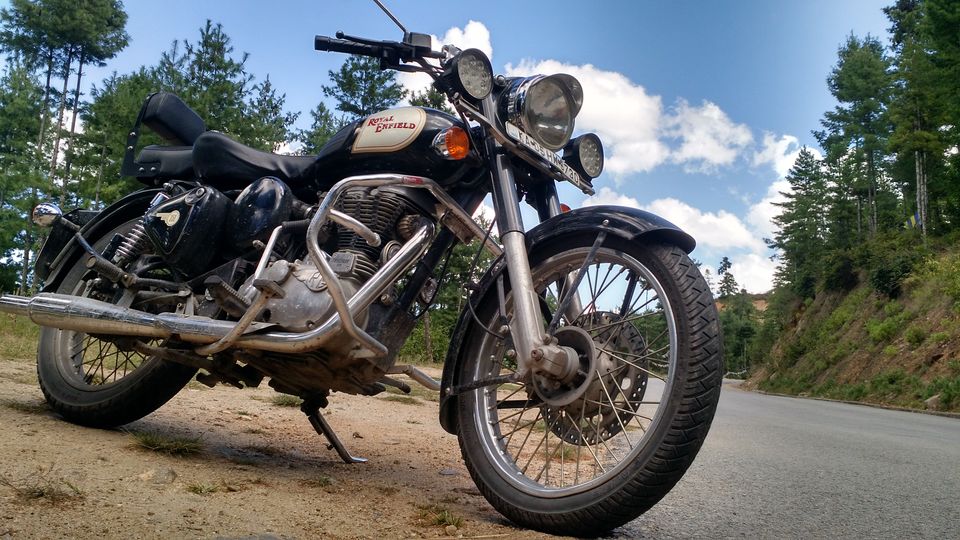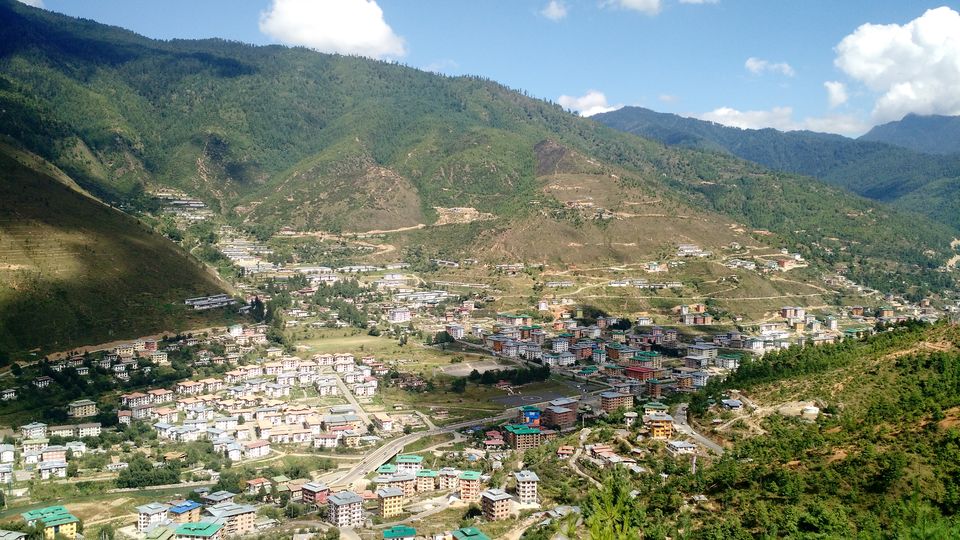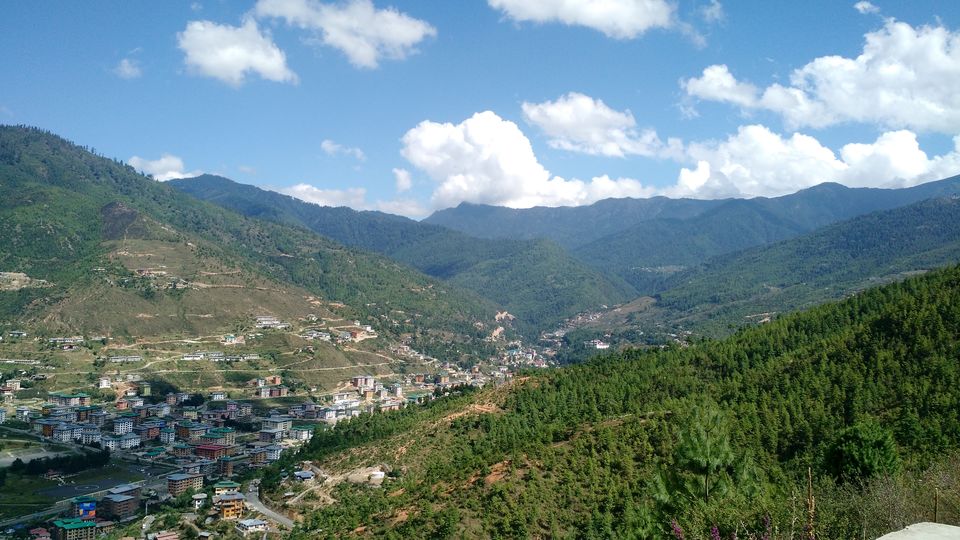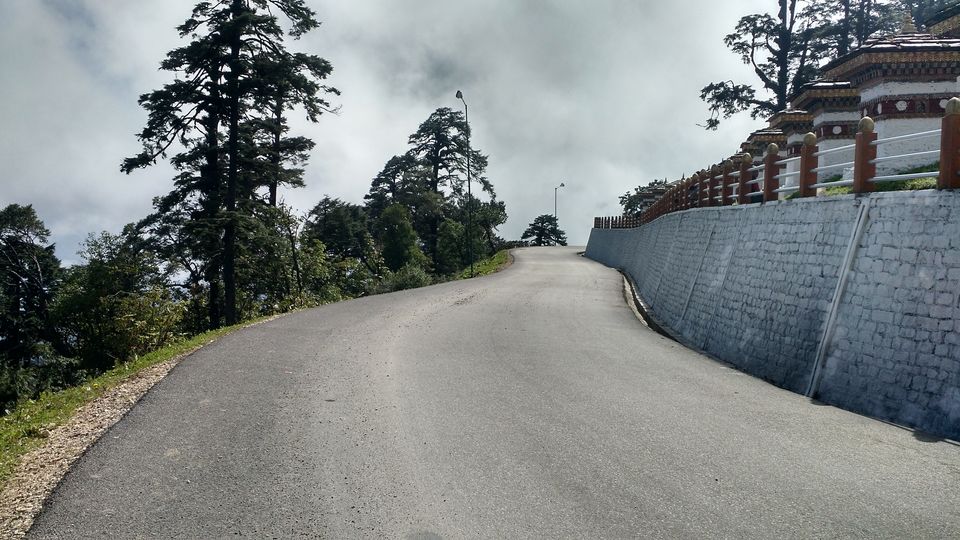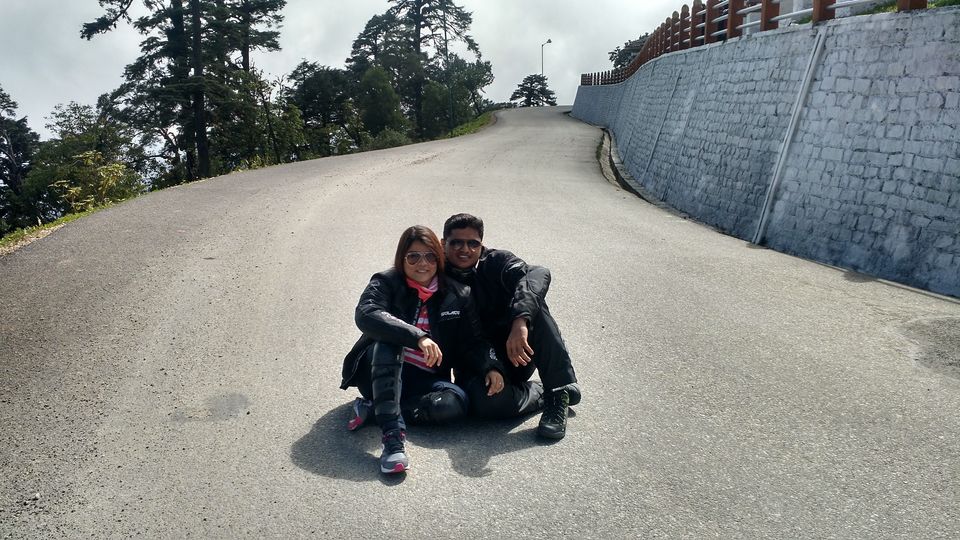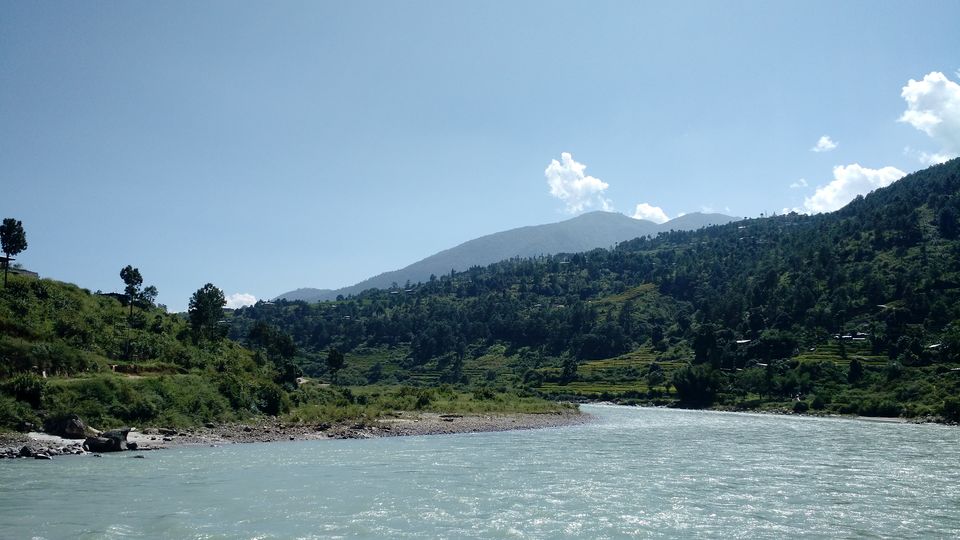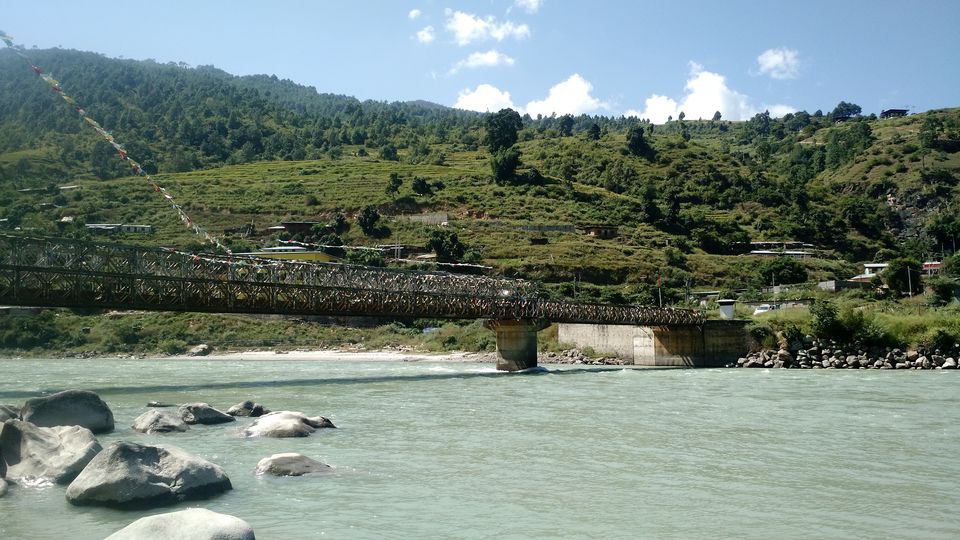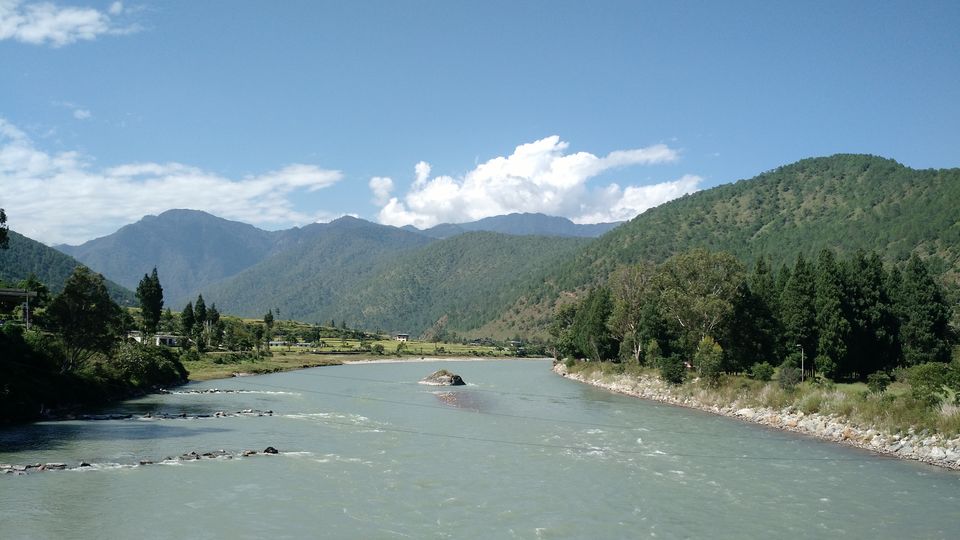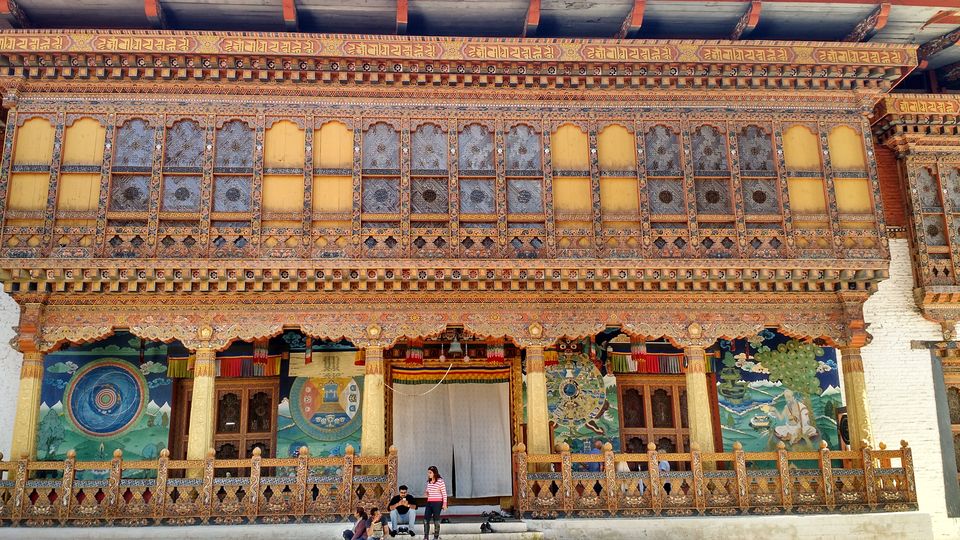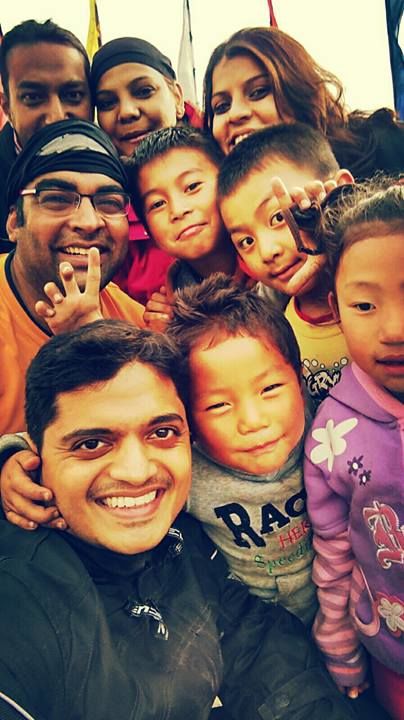 For the experienced riders in our group after having successfully completed a solo 15 day trip to Leh Ladakh and Spiti a year before under treacherous conditions, another challenging ride was just what they were hoping for. Having missed the earlier ride however, the pillions in our group were more than eager to not miss this opportunity and ride along with them.
Thus started the lengthy process of discussions and planning to finalise on a destination which would be equally exciting for the riders and their pillions. One of the top destinations on our bucket list-Bhutan was an easy pick as a destination. With its breathtaking landscapes, friendly locals and scenic roads Bhutan is surely a must do on every biker's list. It is challenging enough for the riders to enjoy the winding roads; allowing the pillions to enjoy its calm environment in the meanwhile. The excitement of travelling to Bhutan was doubled when we decided to make it our first international bike ride and travel all the way from India to cross international borders on our own bike.
After booking our flight tickets much in advance to get cheaper options, we started planning the rest of our journey. Fronted by the experienced riders, after months of planning, we were ready with a route map and the travel plan. However the process of executing our international ride was nowhere as easy as picking the destination for us or even planning the entire trip.
The first glitch came while we were transporting our bikes and were ready to load them in the train from Mumbai-New Jalpaiguri. Unlike your other destinations such as Leh Ladakh etc. where you have enough & more options to transport your bike, getting your bike transported from on this route can be a task, simply due to the lesser no. of trains available. From Mumbai, there are 2 trains every week that are available for transportation from Kurla Terminus. After 1 week of repeated journeys to the train station and hauling our bikes on the train ourselves, finally all the bikes were loaded and ready to be transported.
Packed with all the riding gear and necessary equipment, we were all excited to finally start the journey we had all been awaiting for months. Upon landing in Bagdogra expecting our bikes to have reached there already, we were in for a huge surprise though. While 6 of the bikes had already reached the station warehouse, 1 of our bikes which was not unloaded mistakenly at the station had being accidentally sent 900 kms ahead to Dibrugarh by the railway authorities. Aided by several Enfield groups and our local contacts, we finally managed to locate the bike and load it back immediately in a train back to New Jalpaiguri.
Not willing to waste the day in our hotel while we were waiting for our bike to return however, we decided to make a trip to Kurseong as suggested by the localities. This trip turned out to be the highlight of our journey. The road from New Jalpaiguri- Kurseong is beyond anything we could have imagined. Travelling on a rainy day alongside the toy train route & with numerous food stops (the food here is amazing!!!), it was a day well spent.
While the pillions took rest for the night, the bikers reached the station to unload the last bike, giving us all a sense of relief at finally starting the journey on Day 3.
The next morning after a long wait, we received all the bikes and started our journey; from New Jalpaiguri to Jaigaon (West Bengal). This is the place from where you enter Bhutan by road. It is the last Indian town which actually borders Phuentsholing. A wall between these towns divides both the nations. The difference between both these places is huge and can be immediately felt while you travel from the noisy crowded and chaotic Jaigaon to the calm, organized and disciplined Phuentsholing.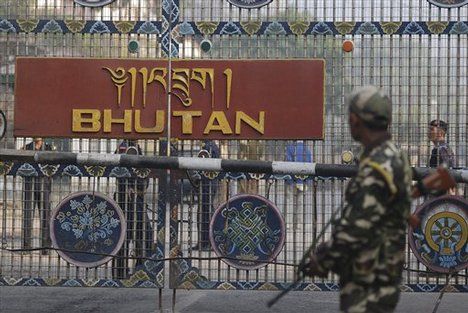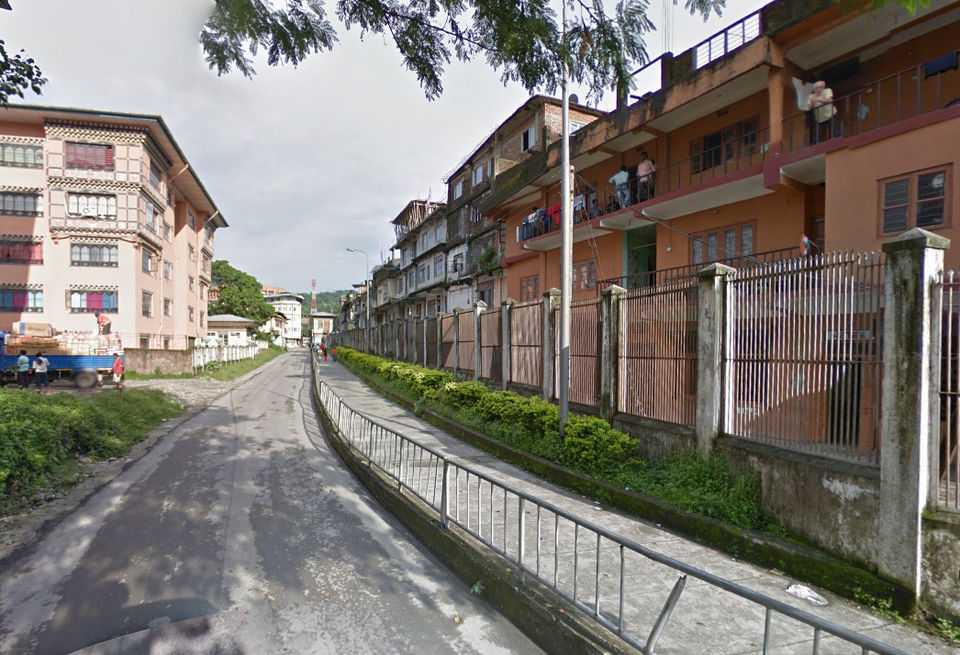 After finally reaching Jaigaon, we checked into a hotel and enquired about the permits required for crossing the border. Indian Nationals require 2 types of permit- Tourist Permit & Vehicle Permit. You can easily check out the list of documentation required for them online. Depending on the crowd both permits take anywhere between 30 mins to an hour. While the tourist permit allows you to travel to Thimpu and Paro, if you want to travel further to Punakha then you have to apply for a separate permit once you reach Thimpu.
With all the necessary permits in hand, we travelled further from Phuentsholing to Thimpu and made it our base. This journey takes approx. 5 hours and the roads are extremely beautiful & scenic. There are parts where the clouds hang so low that you actually pass through them all throughout the year.
Compared to other places in Bhutan, Thimpu is a much livelier place. Also day trips to Paro and Punakha are easily doable from here giving you more options to explore and shop. The accommodation quality and price in Thimpu is also much cheaper. If you are travelling in groups then they are flexible enough to bargain and give you a good discount. A good 3 star hotel for a double bed will cost you about 3500-5000 per day. We stayed at Khamsum Inn in Thimpu and this place is highly recommended as compared to most hotels in Thimpu for its service and quality of rooms.
Apart from the local sightseeing around Thimpu, day trips to Punakha & Paro are highly recommended and there are many attractions which you will see on the way to both these places. There are many itineraries that you would be able to find online and my suggestion would be to make a rough plan and take each day as it comes.
Because how much ever plan , unlike your regular trip ,a bike ride would have its own way of messing up with all the plans you would have made with its breakdowns , comic surprises and a need to prolong a particular destination just because you fell in love with it.
As rider or as a pillion, we are very often asked these questions- isn't it difficult to ride for so many kms? What about the road conditions? Isn't it uncomfortable? As a pillion, what do you do all this time while he rides? But the answer to all of them is simple- You just have to experience riding once to understand the beauty of it; & for your first international ride there cannot be a better destination than Bhutan.
There were numerous small incidents and memories along the entire journey, which made the entire trip memorable for us, however leaving you with a few misc. tips to help you plan yours! J
Misc. Tips:
The first and most important thing you should be focusing on for this trip is your riding gear which includes your Riding jacket, gloves, shoulder and knee pads. Safety is of utmost importance and good riding gear is an investment which should be purchased from stores which offer you quality equipment. While stores like Decathlon will give you plenty of options in riding shoes, saddle bags and other things, most local biking shops in your city would have all the leading brands for riding jackets. It is very important to buy the one that fits you well. Brands like Zeus, Cramster, Solace etc. are some of the most popular ones.
Indian Currency is accepted all over Bhutan; however it is best to get it converted for ease of exchange. Also avoid using credit/debit cards as they levy a charge of 3.5% on all transactions.
As a foodie the first thing that I check in any destination is its food , the blogs which I researched however were extremely disappointing and described Bhutanese food as spicy but bland. What we experienced though was some of the most amazing food I have had till date. The maru , Datshi , Paa , momos , wai wai are a must try on your trip. Extremely cheap with numerous options, Bhutan is a delight for all foodies.
The main city square in Thimpu for shopping is more or less concentrated on about a 2km stretch on the main city road, Norzim Lam. You can get a lot of options such as Bhutanese crafts, handmade items or Kira, the dress for Bhutanese women. However all of them are extremely expensive and a pain to carry especially if you are riding . The best bet for you here would be taking souvieniers such as Fridge magnets or stamps etc.
Traffic Rules in Bhutan are extremely strict and honking or overtaking is a complete no-no. If you get caught in any of these offenses then you might end up paying a huge fine.
Keep a handful of local biker group contacts available with you for emergencies.
Bhutanese people are one of the friendliest people you will come across. However once you get out of Bhutan via Buxa Jungle to Guwahati, it is best to avoid getting into conversations with the localities as there are naxalite areas which are completely devoid of any civilization and can get nasty.
Happy riding!