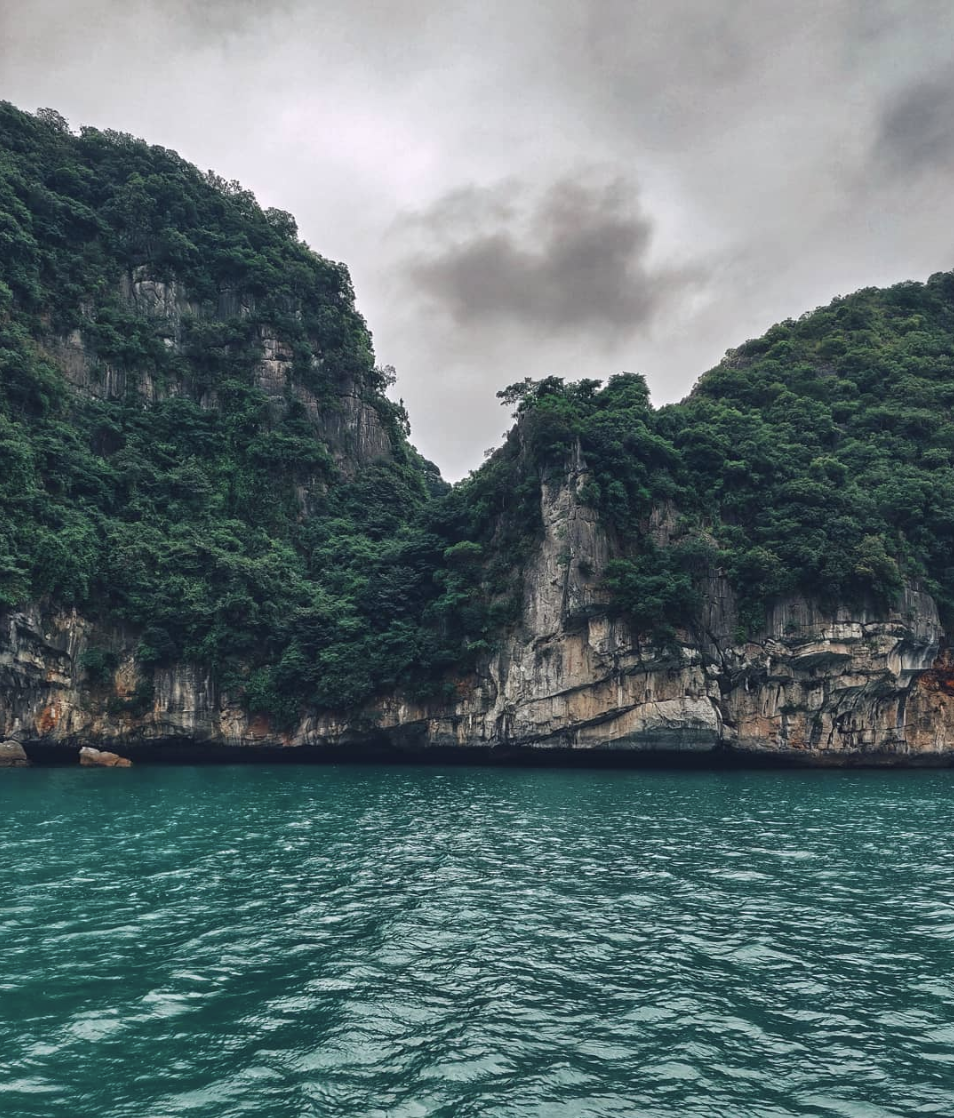 Vietnam has eternally always been combined with Cambodia as ONE travel itinerary, which honestly is unfair to both countries at so many levels! Vietnam deserves it's own itinerary, coz it's a country with the most beautiful chaos you will ever come across. I have travelled to 9 countries till now, but Vietnam has been a lesson, a perspective, a life changer. Someone once told me, with mucho sarcasm, "Travel doesn't cure the mind. It's all a myth". I couldn't agree with that person more, travel doesn't cure the mind, it cures your soul. You are all the same and never the same again, the soul changes and there is no escaping from that. That's what this trip did to me.
We were three best friends backpacking for 10 days across Nam, our second vacation of they year, which was shocking to even us a little bit. So the trip started with one of us almost being denied boarding because of some issue with her e-visa. We spent an hour before the check-in closed at Mumbai airport to go get an emergency e-visa. What ensued was 30 mins of exaggerated enunciated English talking over the phone with this lady in Vietnam immigration and with no help of the ground staff at Mumbai, we made it probably 5 mins before the check-in closed. 80 USD lighter and emergency e-visa in hand heavier! For a religious planner and extensive over thinker like me, it was blasphemous that something like this could happen to me, which lead to....
Lesson 1 : sh*t happens while travelling, you can't control everything and eventually if you are lucky it all works out. So big smiles, arms around the shoulder and breathless laughs later, we marched onto our flight!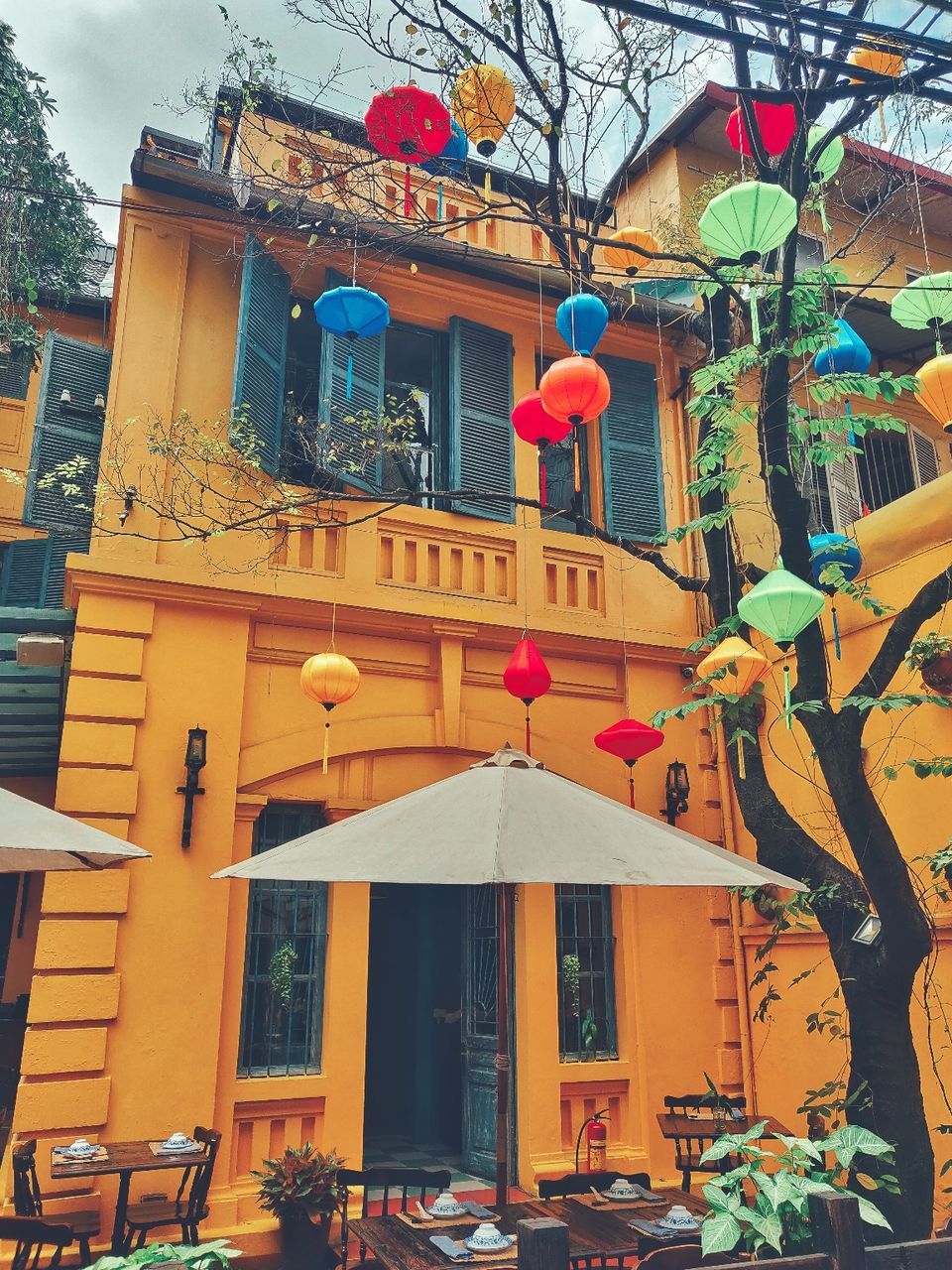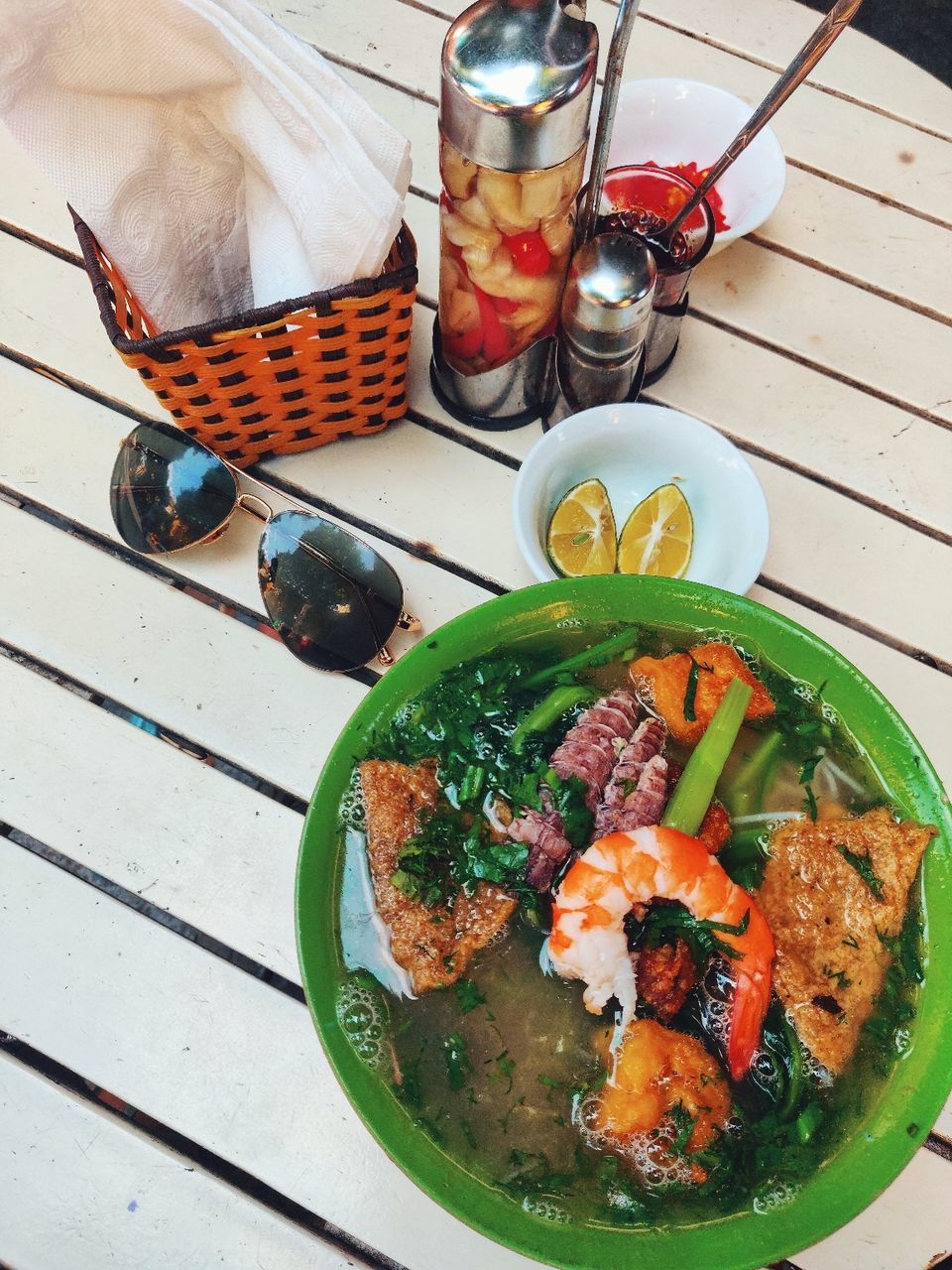 12 hours later, with a 6 hour layover in Bangkok, touchdown Hanoi! We were staying at the Old Quarter and that place is a city of postcards. A place filled with pretty corners, a place where you can find quiet in all the hustle. A place that accepts and forgives, a place that changes faces at night. A place with smiling people, rushed souls and calm air. It was a place of framed memories. And it lifted our souls in no time! We spent 3 days in Hanoi eating the best possible street food, sitting on tiniest possible chairs at the side of the road and definitely drinking infinite amount of the cheapest beer ever. It was three days of bliss, catching up with best friends and uncountable laughter.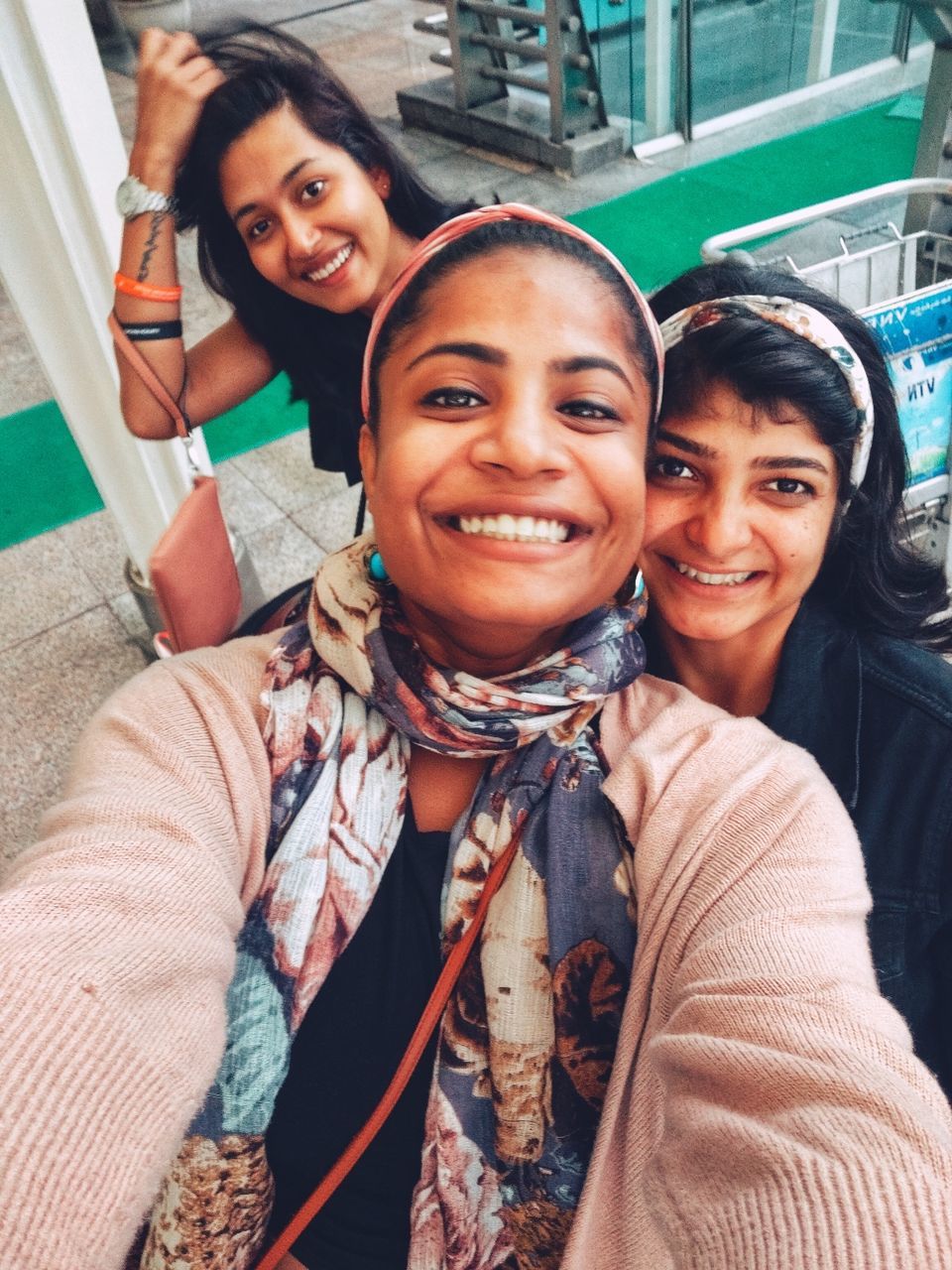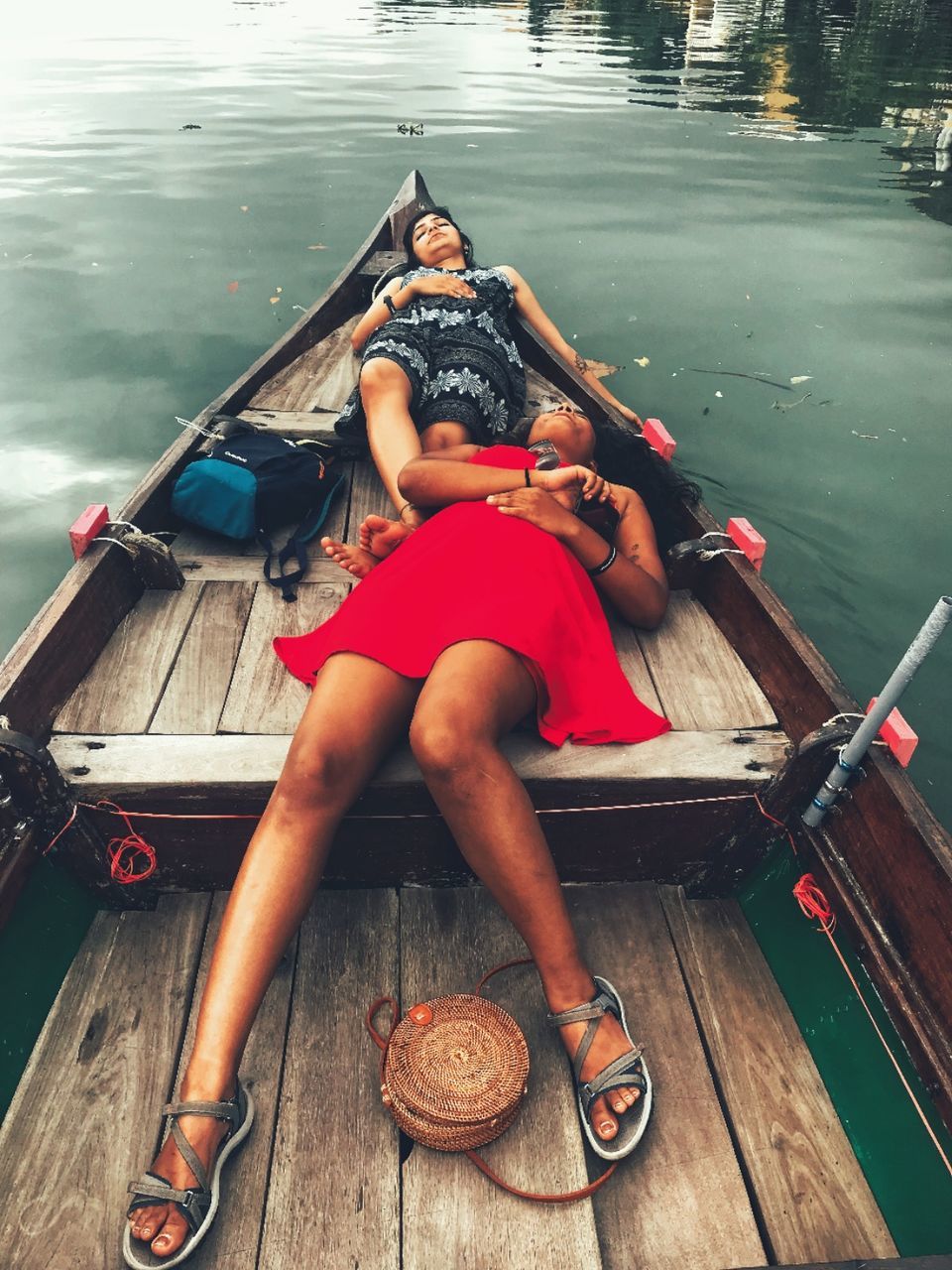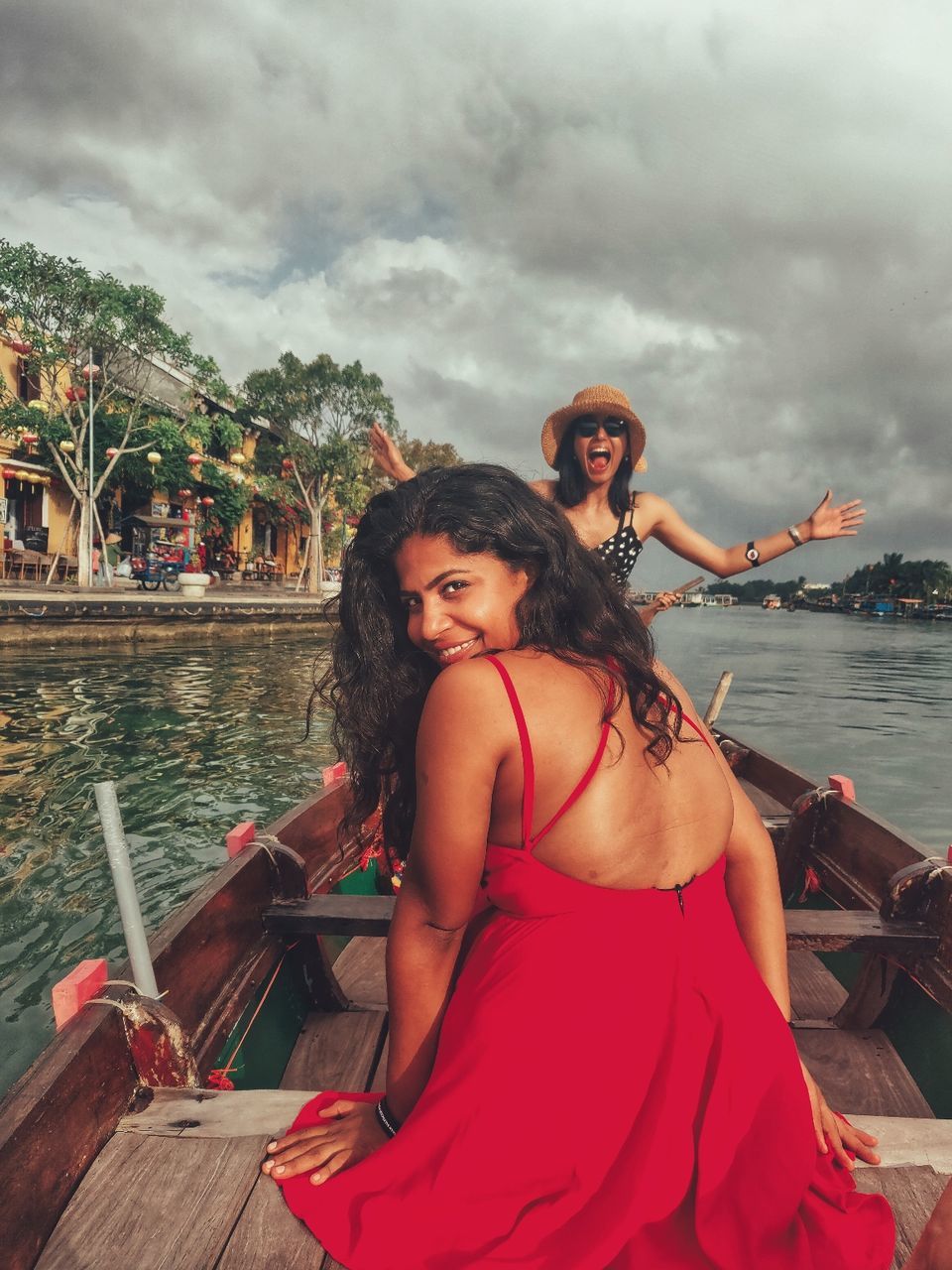 Lesson 2: Find your perfect travel companions. Always remember, it's better to travel alone than travel with people who are gonna ruin the place for you! Luckily, I have found my perfect travel companions.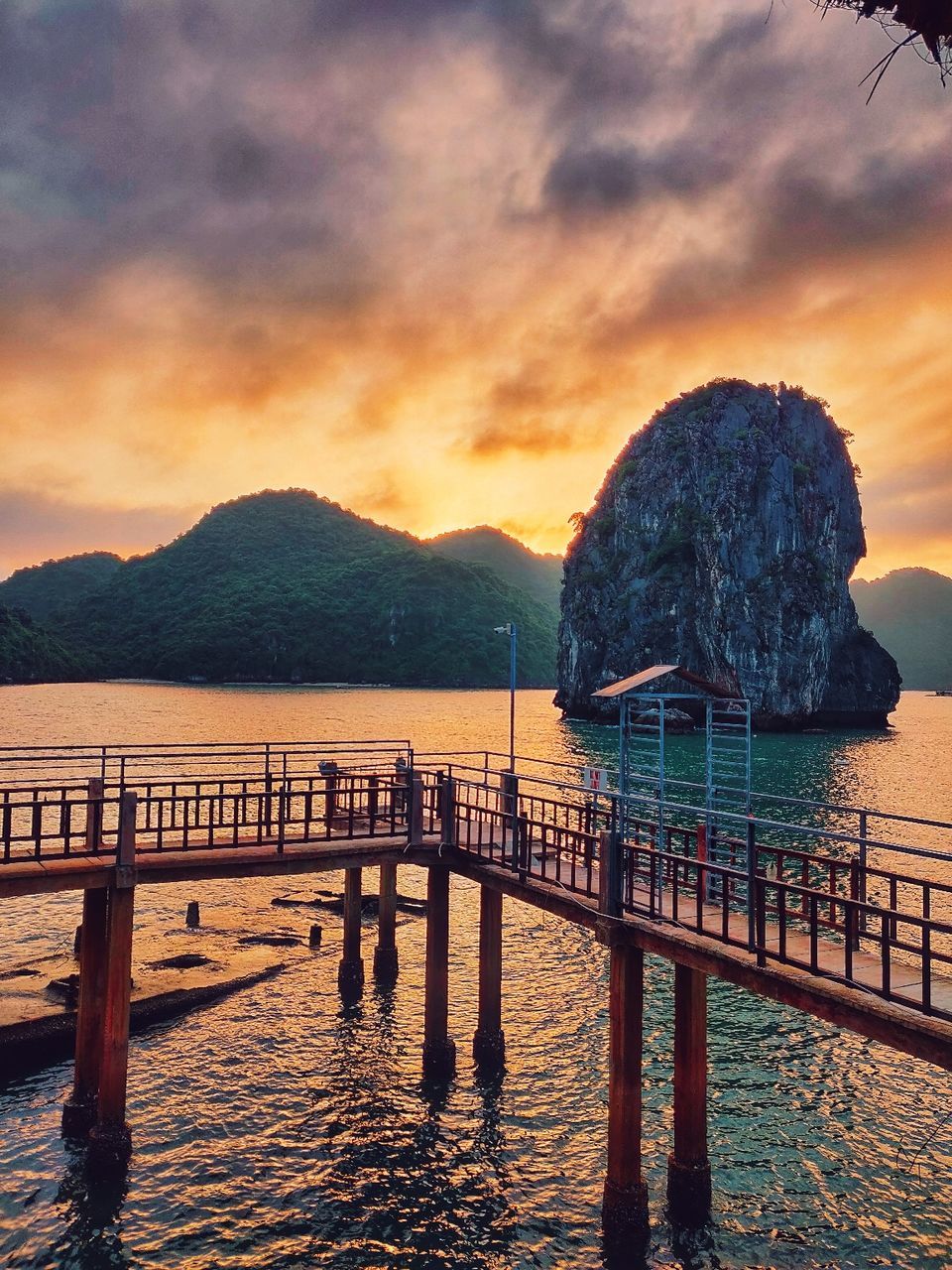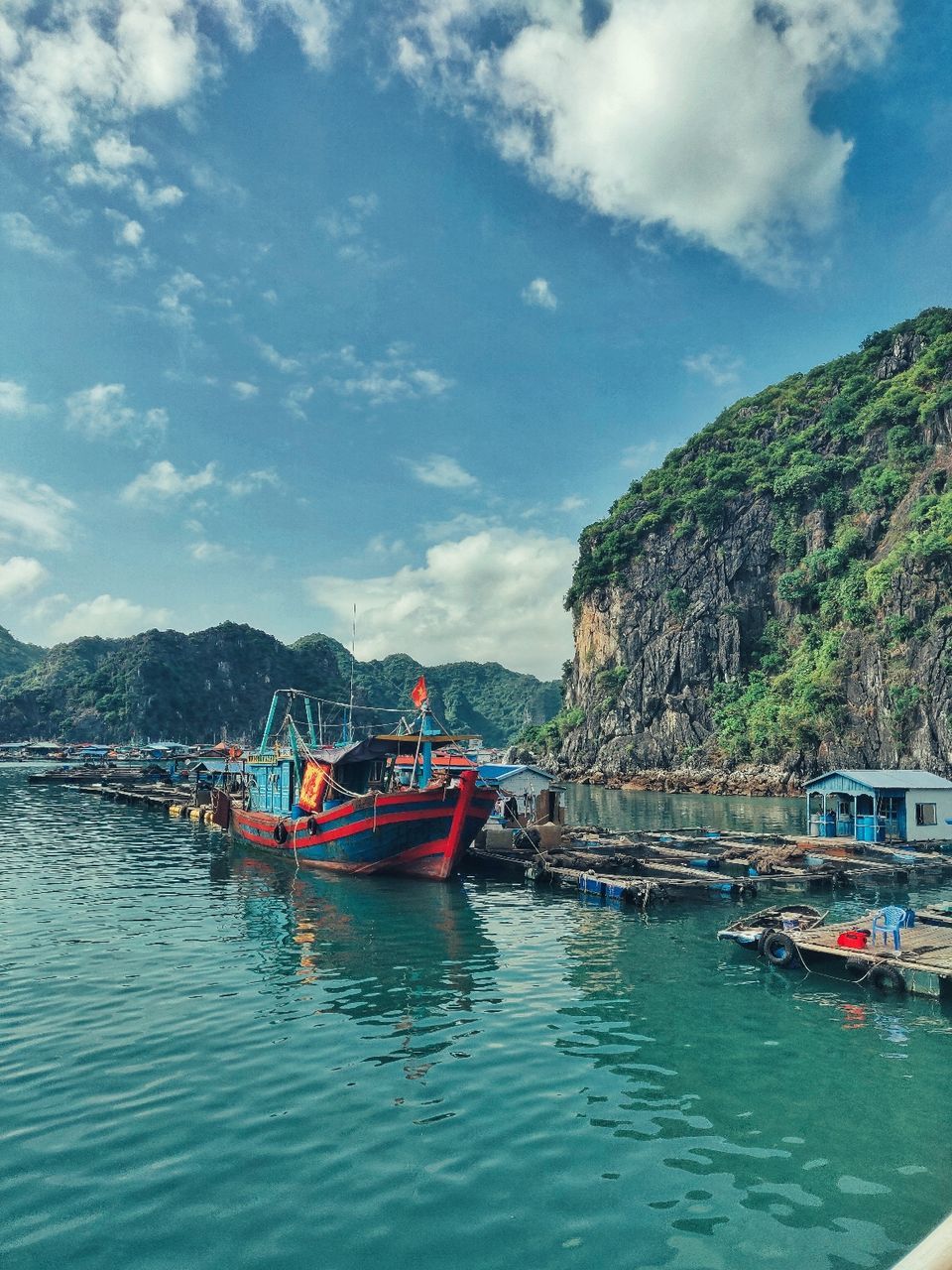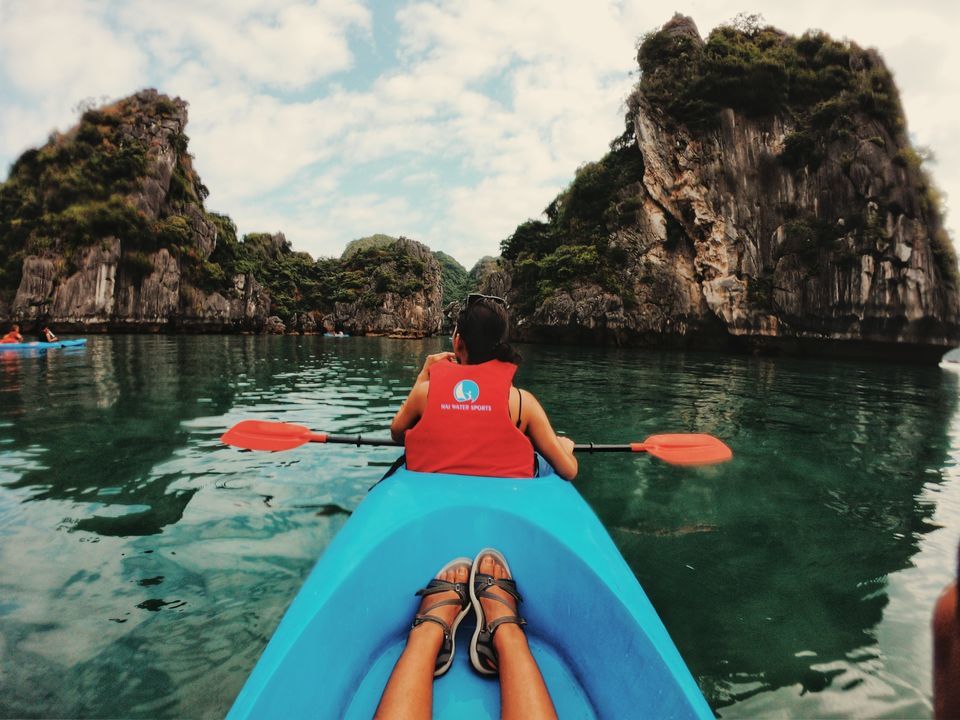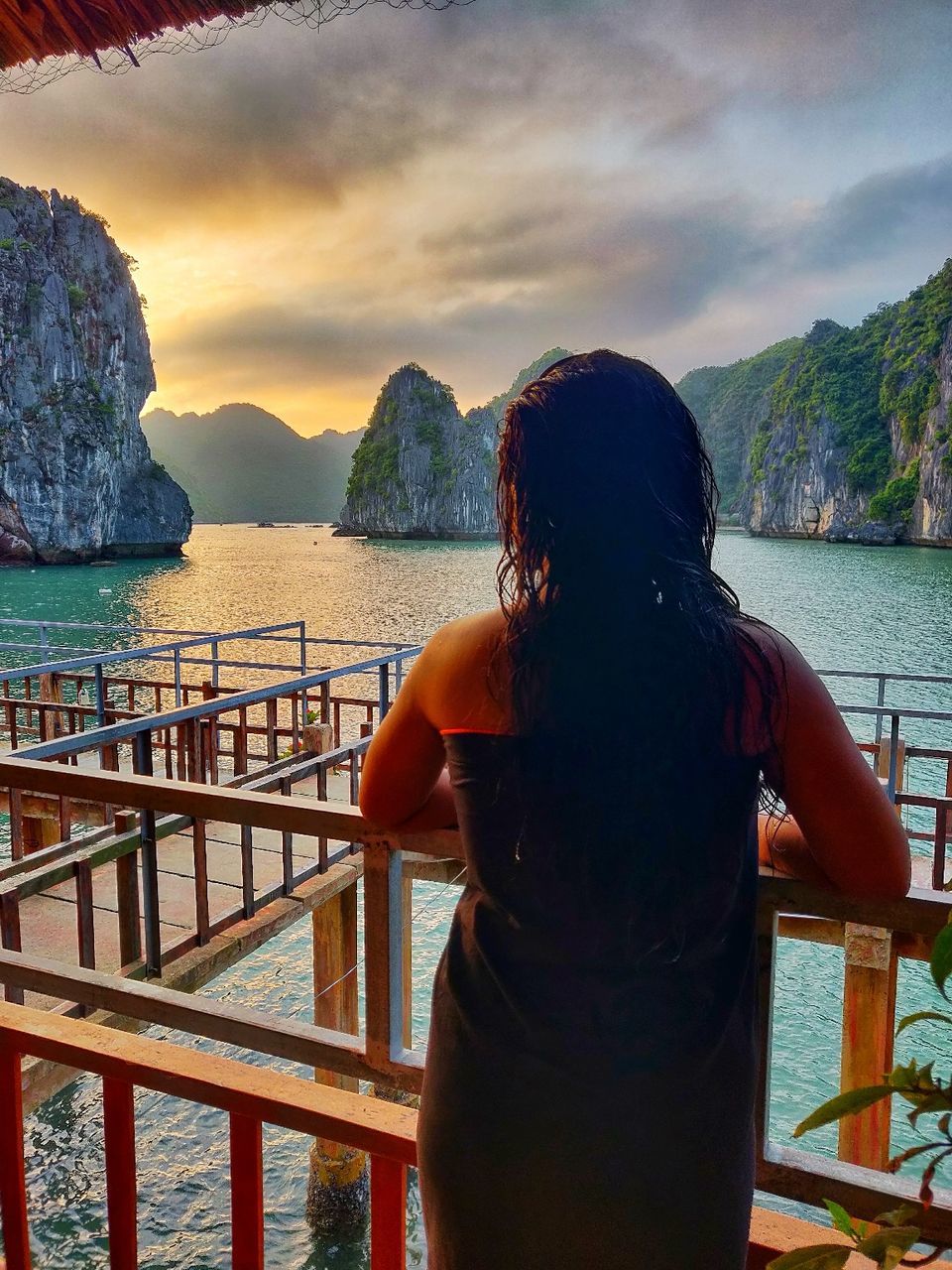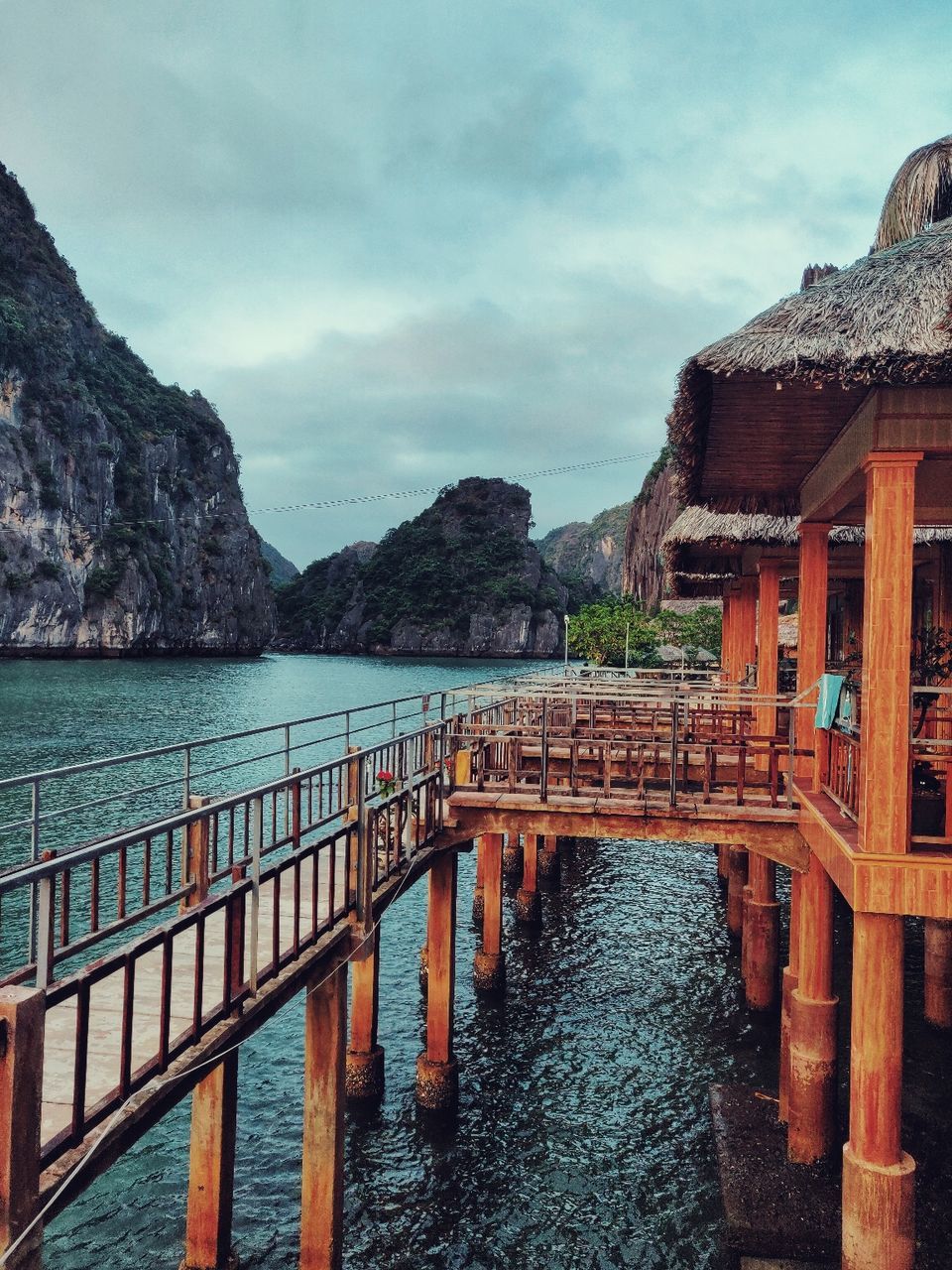 Moving on, we spent the next three days in Ha Long bay. If the place in itself wasn't beautiful, surreal, larger than life and absolutely breathtaking, we were lucky enough to spend our time in a private island with the best 15 other people possible. The journey started in Hanoi, and after 2 hours bus ride, then 30 min ferry ride, then another 45 mins bus ride you finally get on a boat that cruises through the bay for 1 hour and takes you to the island. On the way it stops and you can swim in the ocean, jump from the boat, dive, backflip, fall flat on your face , right into the emerald coloured waters. For us three girls, that sadly meant looking while others had fun, coz none of us were good enough swimmers to swim in the ocean. After what seemed like ages, watching everyone frolic in water, I decided I am going to wear a very risky looking life jacket and just give it a go. Call it stupidity, call it travel spirit, call it whatever you may, I jumped into the water and of course my life jacket didn't work. But instead of panicking I just swam. For a whole of 5 minutes, before asking for help to save my sweet bottom from drowning. I din't drown, thanks to some nice people who helped me swim. But I SWAM IN THE OCEAN.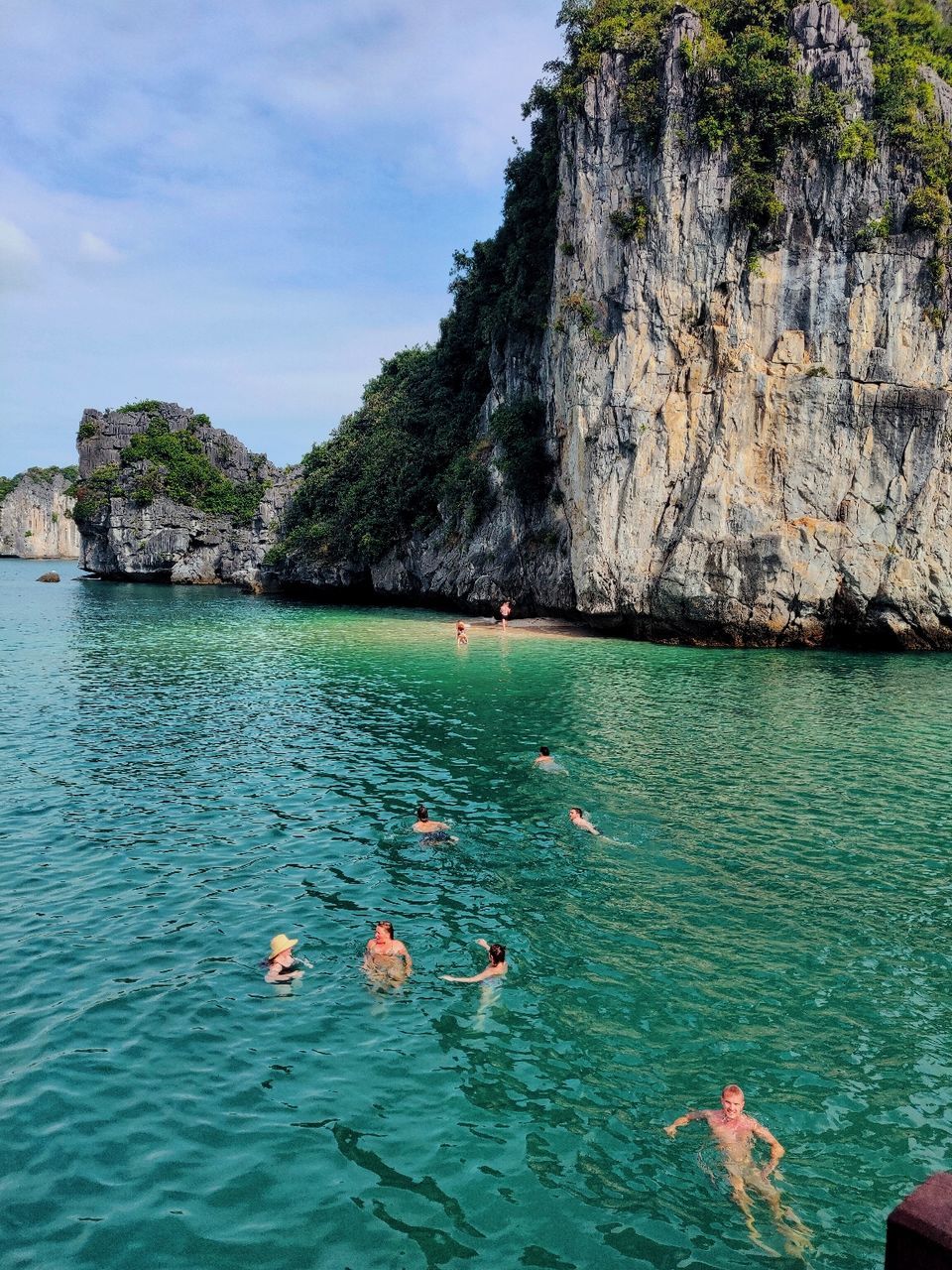 Lesson 3 : Travelling is all about letting go a little bit. Of your fear, your judgements and your inhibitions. Coz if you won't let go, how will you ever reach anywhere new? For me swimming in the ocean was something I never thought I would do, till I did it! And while it wasn't a runaway success, I can at least say been there done that.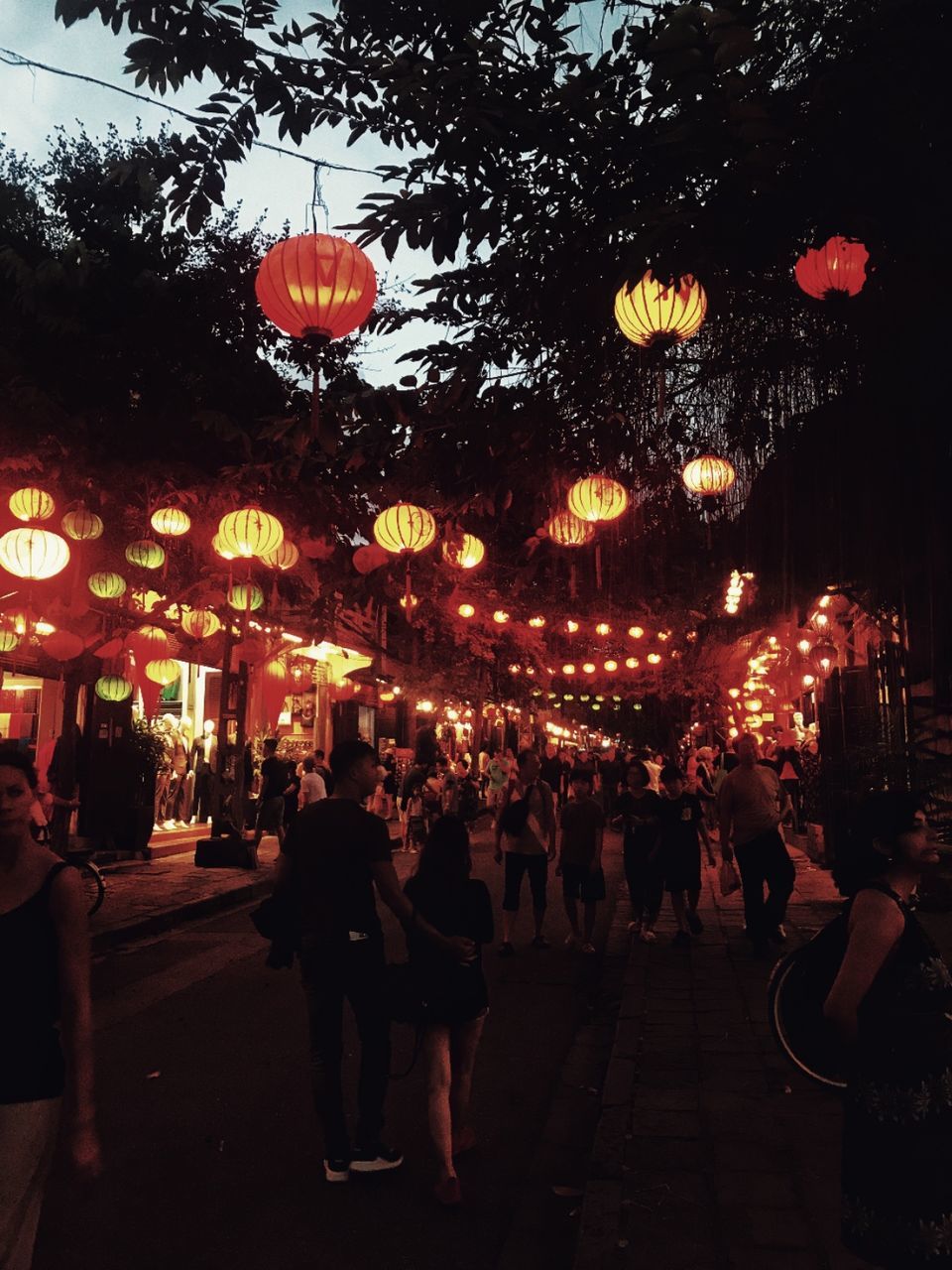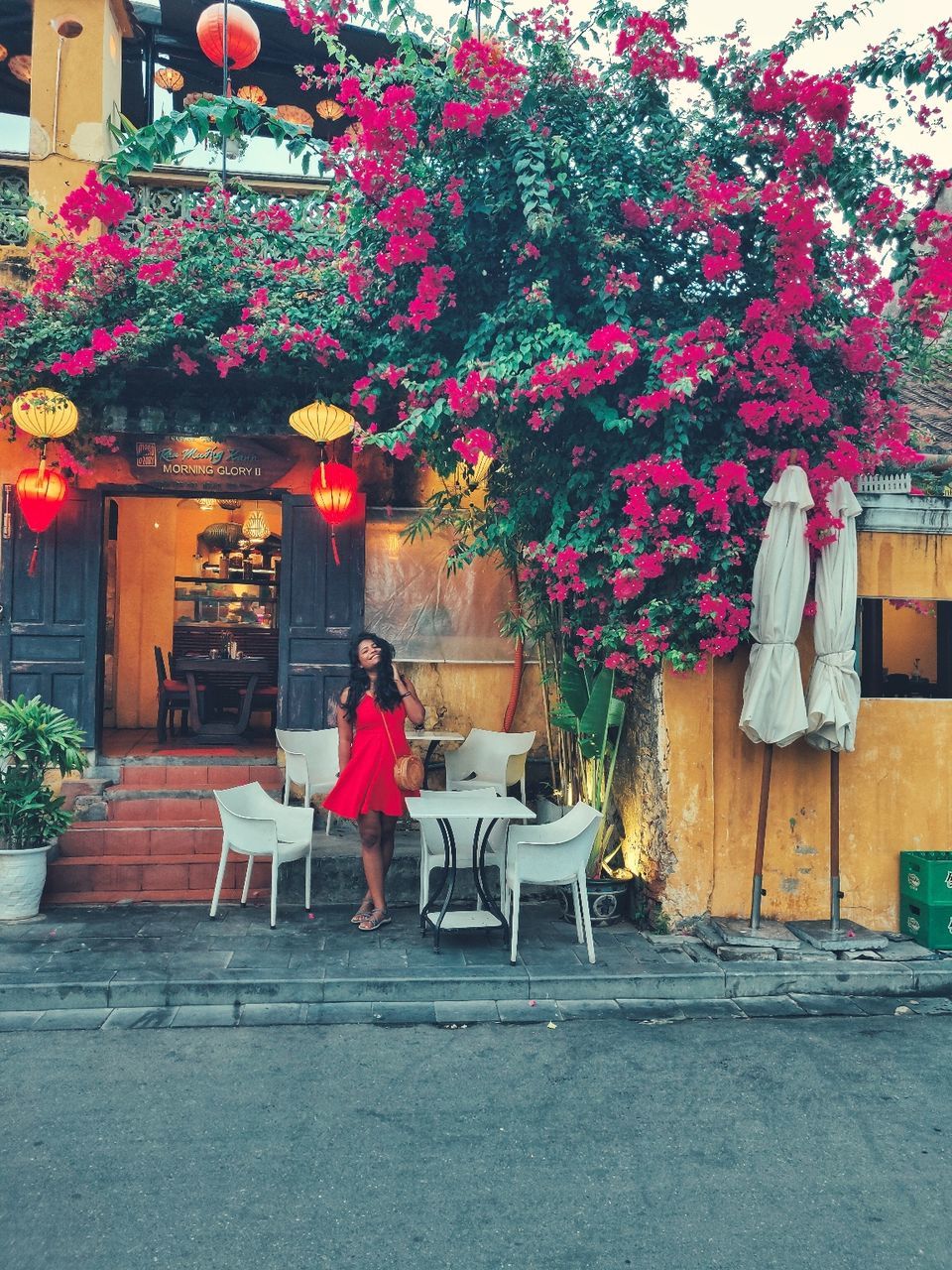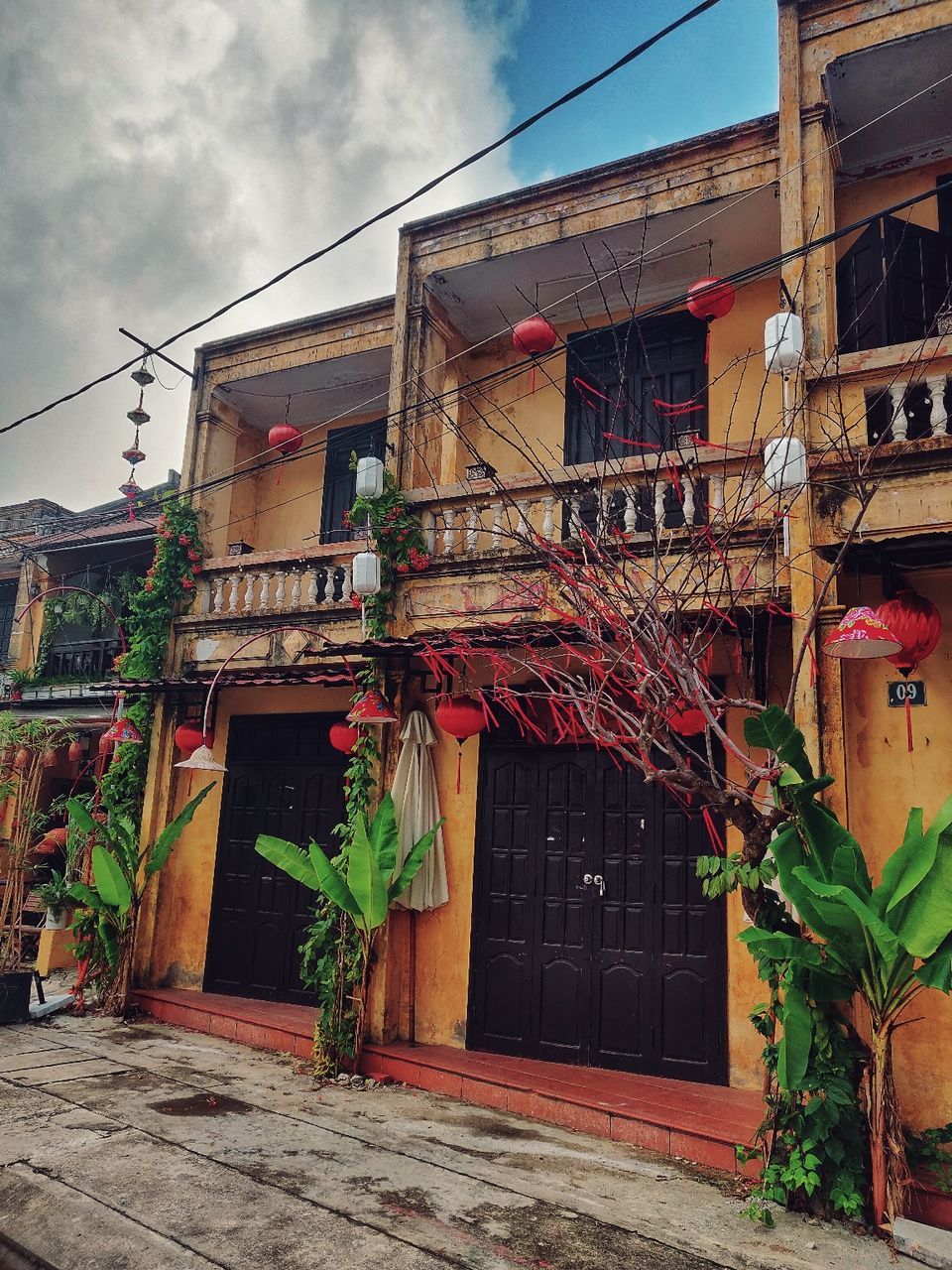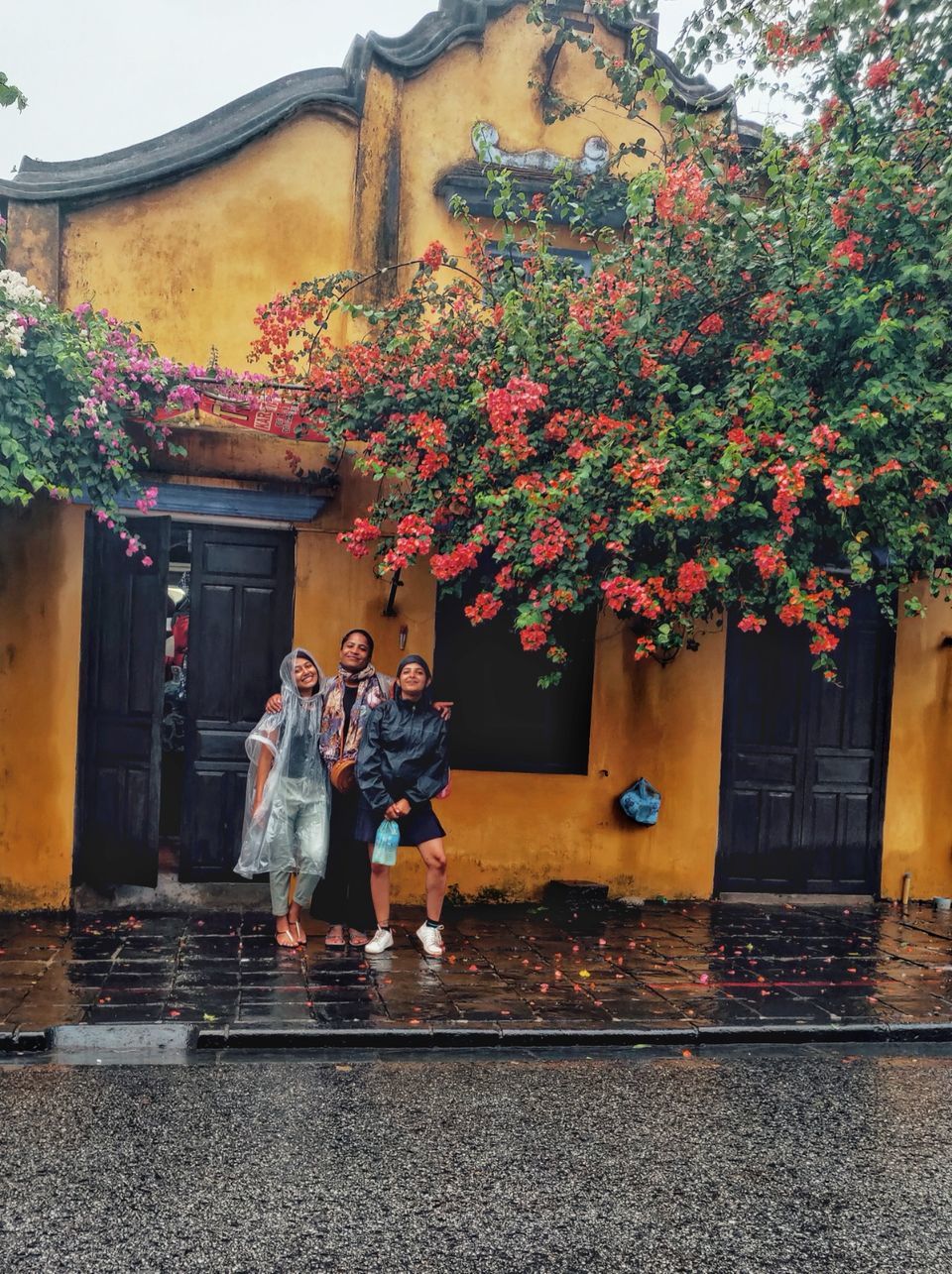 Last but not the least, our end destination was Hoi An. Hoi an is like a crack in time, a slip in reality and a cusp between vintage and modern. It feels like you have time travelled and reached a place that is filled with lanterns, and a river and Bougainville and yellow and red houses and people who are always smiling at you! I always say I travel as much for places as I do for people. And Hoi An was a surprise package of both a beautiful place and beautiful people.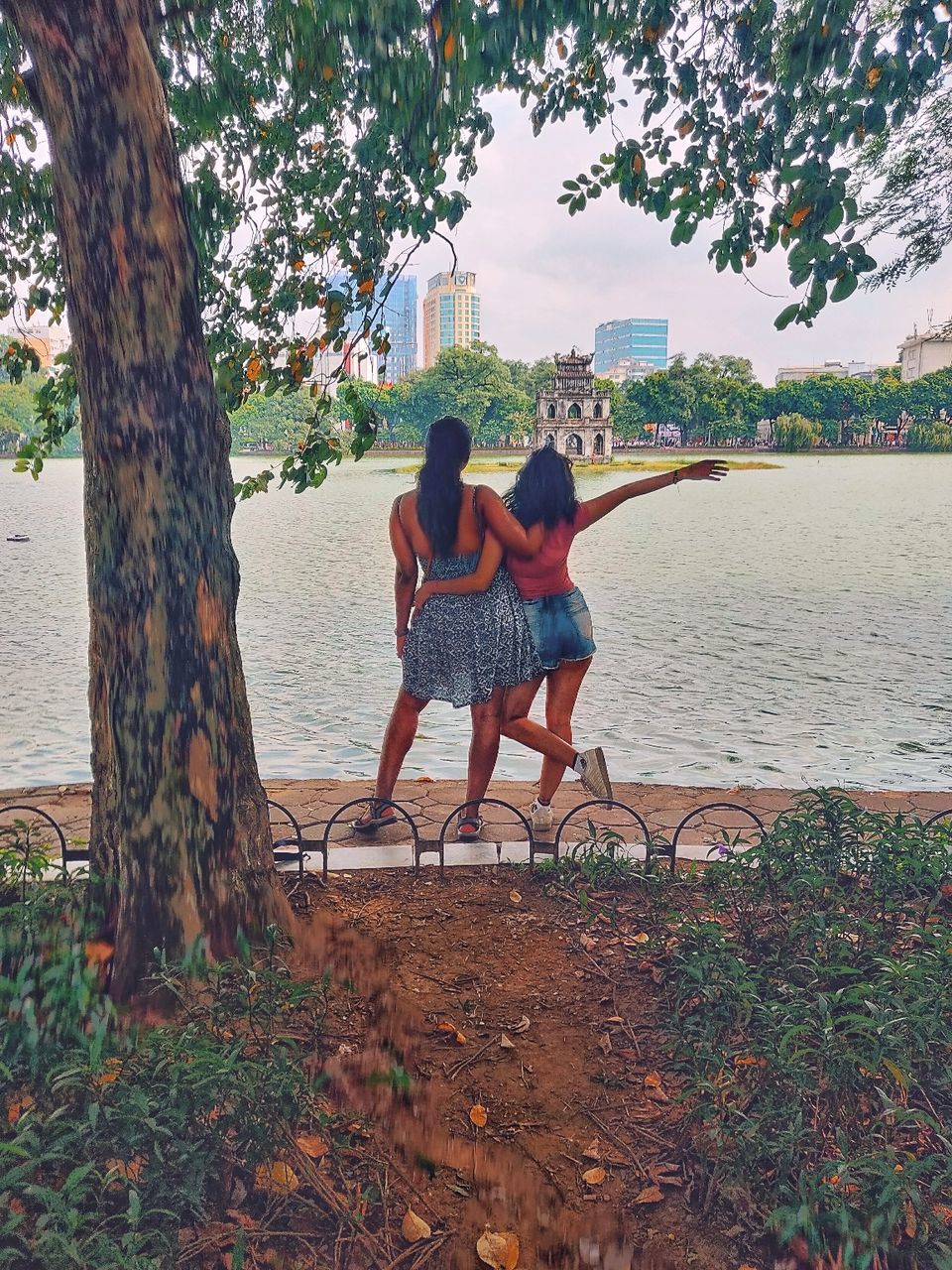 Lesson 4 : Learn to appreciate the connections you make while travelling. Don't let the transiency of travelling make you pass on true connections. Coz that's the true essence of travelling, meeting new people in new places feeling you have known them for ages. You carry those positive vibes inside of you, and that's what helps cure your soul even more.
So this sums up why my Vietnam trip in 2018 was a life changing one. It changed my perspective about travelling and it has now inspired me to go for a 3-4 months backpacking trip through SE Asia next year. It has opened my heart to possibilities and believing those possibilities can happen, if I really want them to! If this isn't the best gift a vacation could give you, what is?
Frequent Searches Leading To This Page:-
Vietnam Tour Places, Vietnam 4N 5D Itinerary, Vietnam Tourism Office In India, Vietnam Tour Operators In Vietnam, Delhi To Vietnam Flight, Places To Visit In Vietnam