Thekkady with its misty mountains and tea gardens has always fascinated me and we decided to ring in Christmas here last year.
We started from Kochi around 9 30 am .
After nearly 5 hours drive the concrete buildings gave way to mountains and lush green valleys. We stopped on the way at a restaurant for lunch and then proceeded to our homesay. Finally we reached Jungle View booked via Booking. com.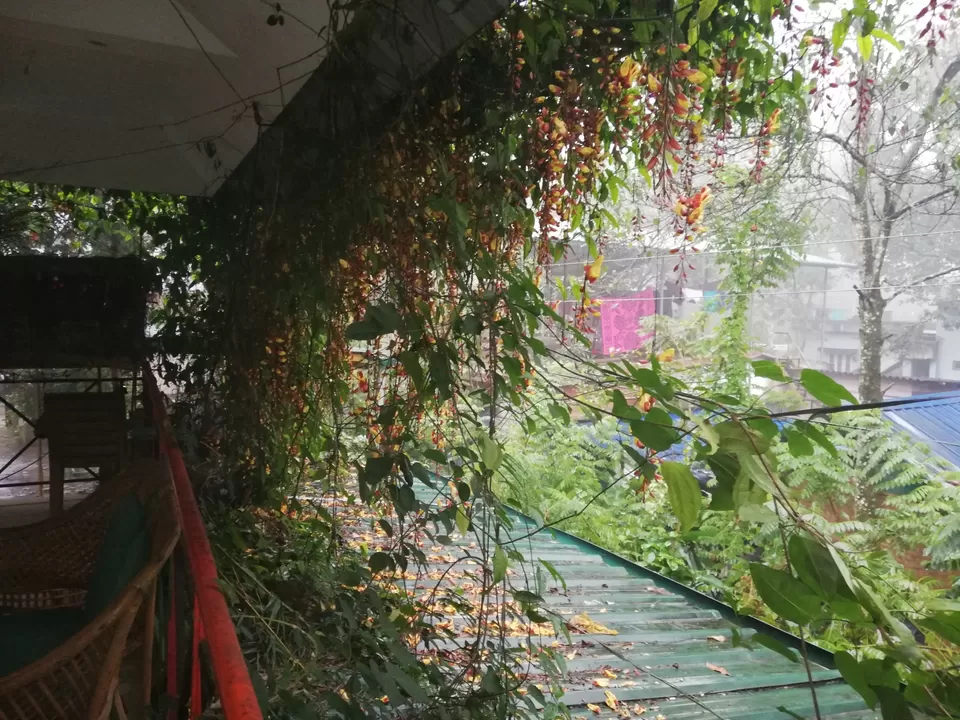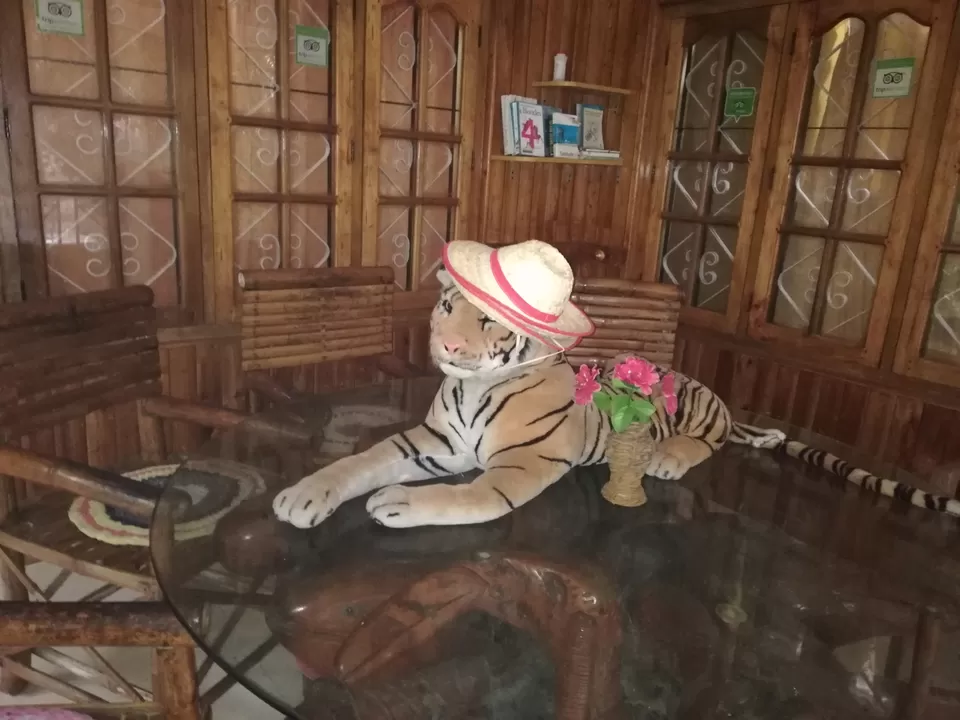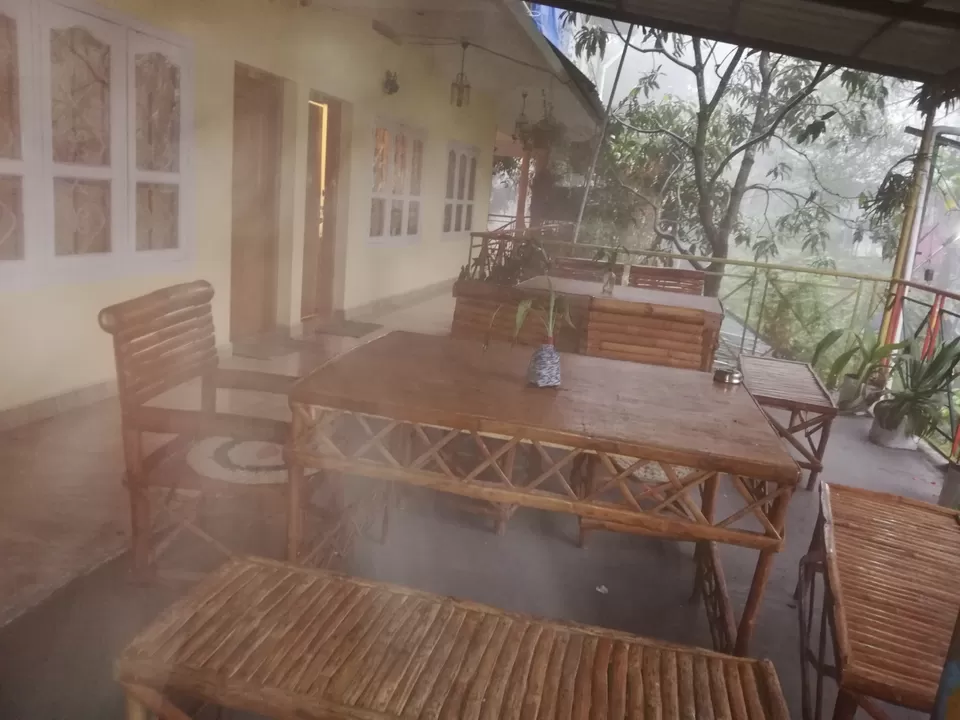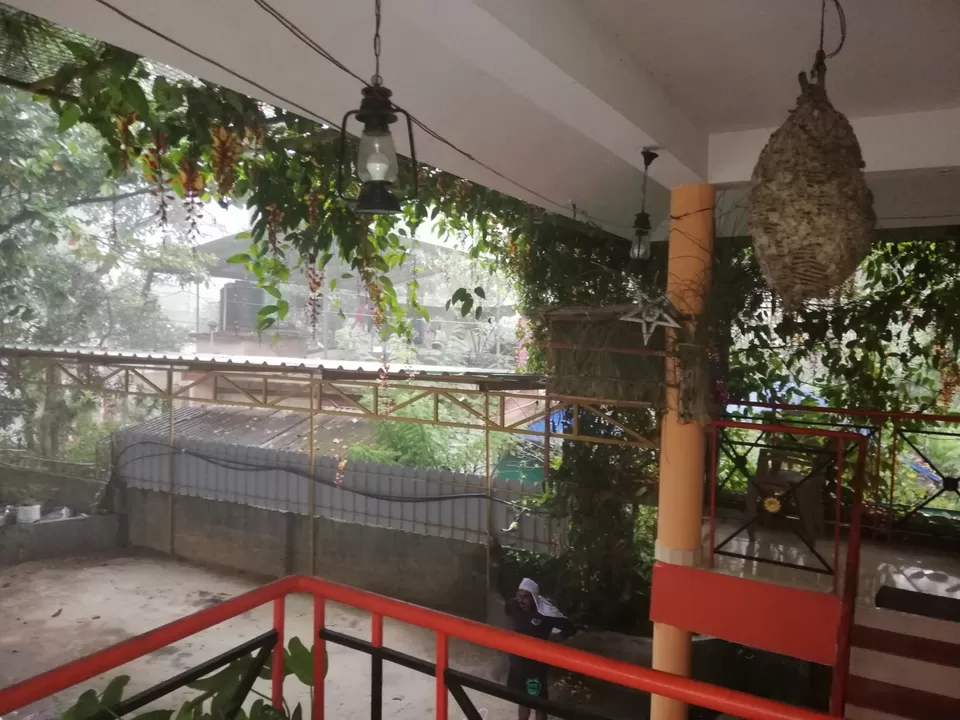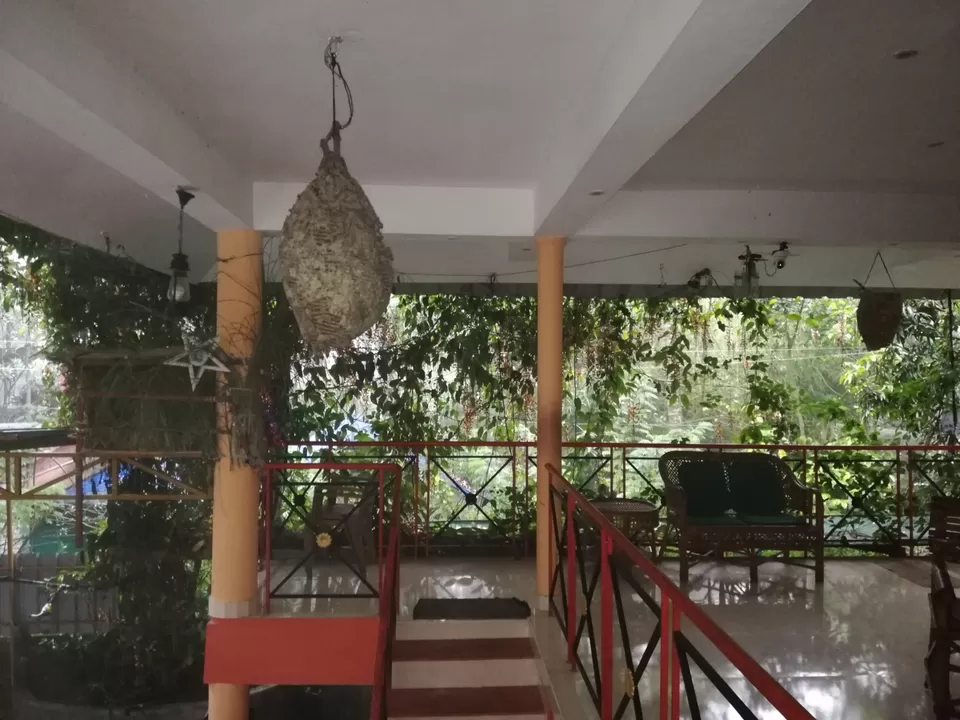 A budget homestay but the worth price with its well kept garden, clean room and neat bathroom with availability of hot water as the water will be super cold. The room had a small balcony and Tv. It is located near town though not on main road.
1. Grape Farm
Around 20 km drive from Thekkady is Cumbum which is famous for grape cultivation. The farm fresh grapes were very sweet and juicy. There are many shops selling grapes and grape wine. We wandered around farm soaking in the beauty.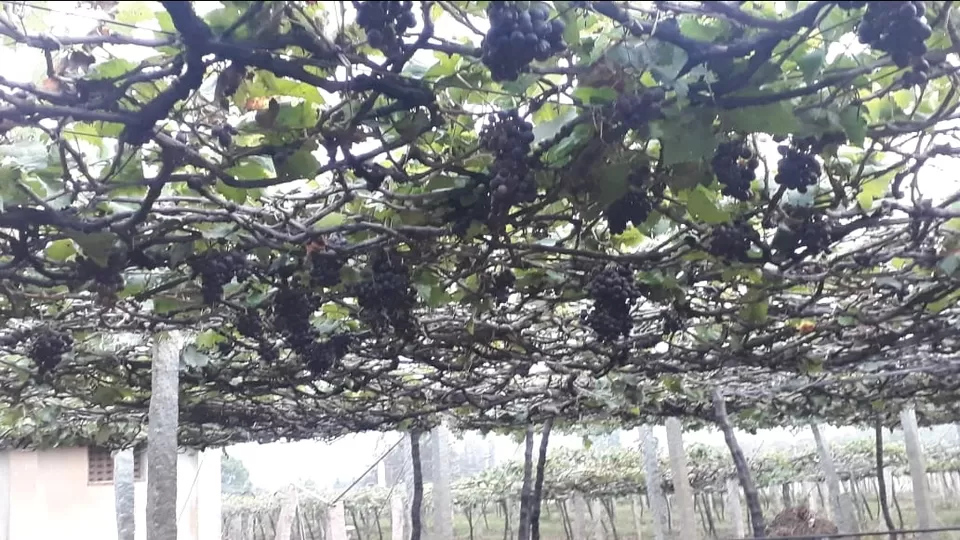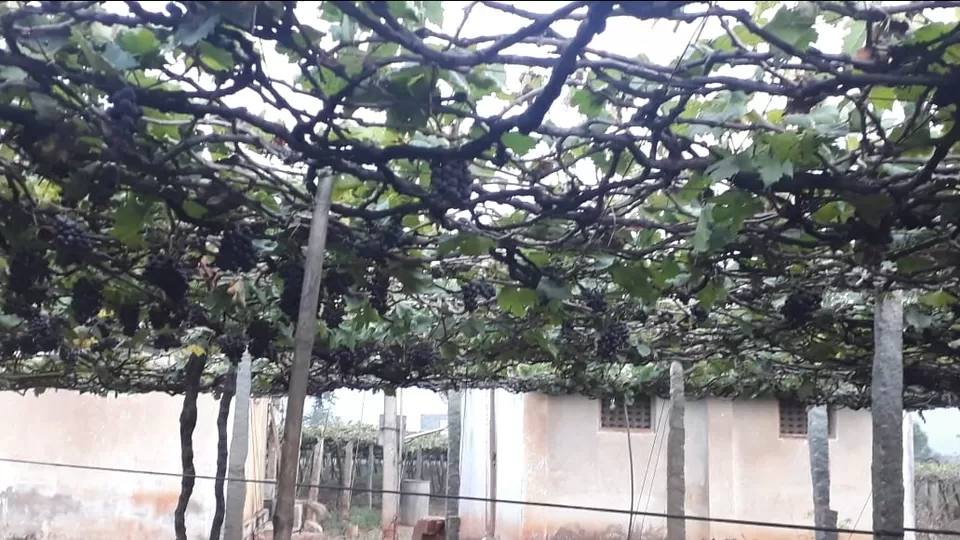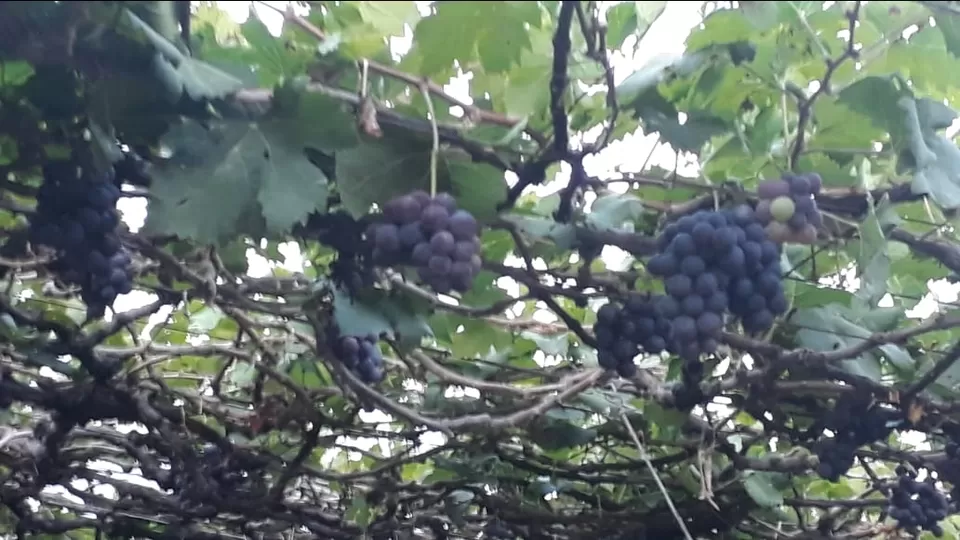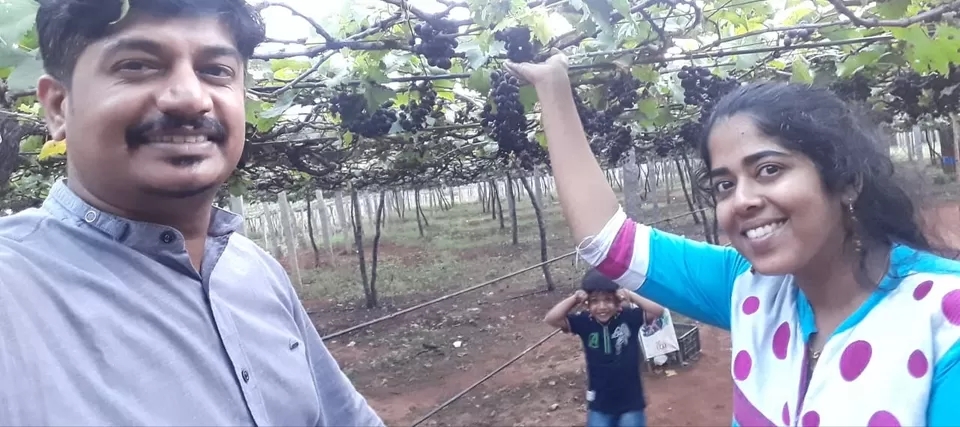 2. Elephant ride
Elephant ride is one of the most popular activities in Thekkady. Though elephants are part of all temple festivals in Kerala i had never seen closely and was thrilled to touch her . It was an exciting ride through spices plantations. The ride lasted for around 30 minutes. The park was located around 10 minutes drive from our homestay.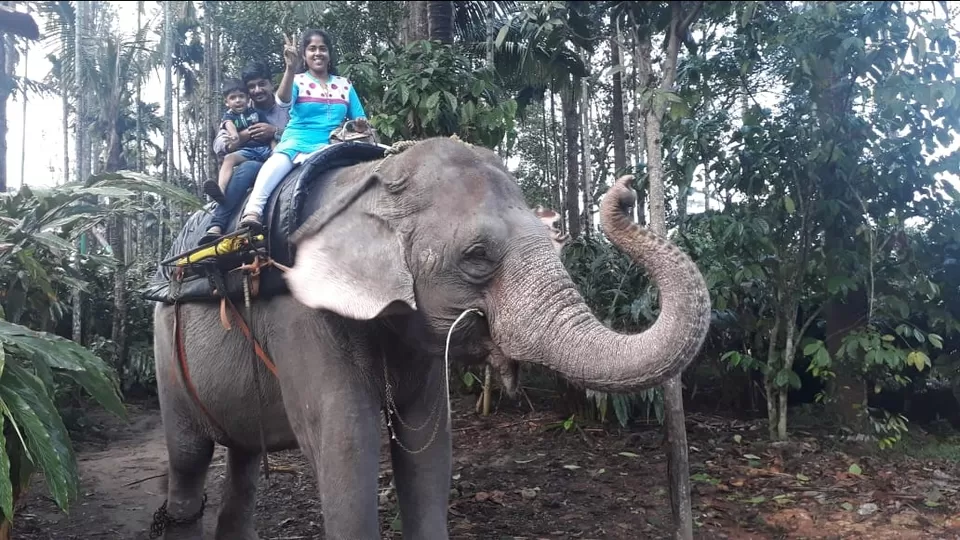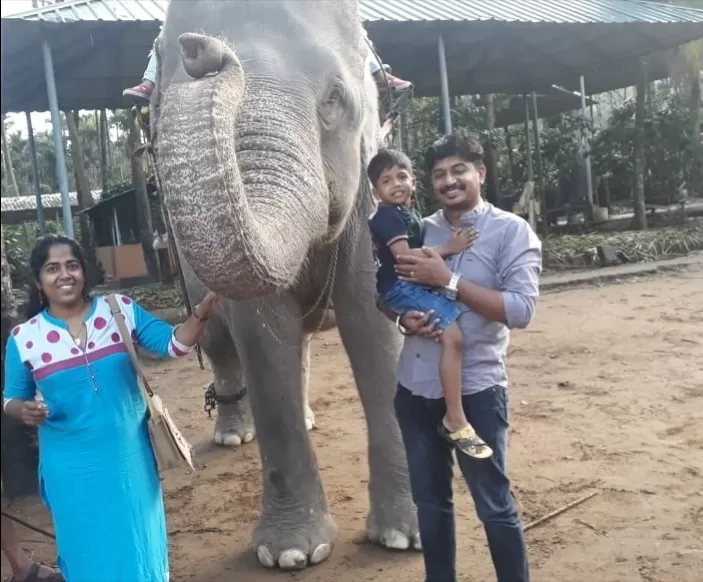 3. Magic Show
We then proceeded to get tickets for magic show, which is located in same compound as elephant ride area.
The show brought back memories of my childhood when my father used to take me to watch magic . Now this is something kids will definitely enjoy . The magician executed his tricks with ease and left us wondering where things disappeared. The show was not crowded.
Other shows included in the park were
Kathakali - It is one of the major classical dance form of Kerala which narrates stories from hindu mythology.
Kalari payattu – An oldest martial arts form of south. The agility and fortitude of the performers is amazing.
Tribal dance - It is an hour long performance depicting the life of tribal people of the state.
Musical fountain – A half an hour show of lights and music by the fountain.
You buy tickets separately at counter depending on which event you wish to see.
On our way back we saw many shops selling spices and chips. After sometime shopping we had dinner from a restaurant, and had nice sleep at room.
The next day we woke up early morning and got ready for jeep safari. Our host made the arrangements. The vehicle came around 8 00 am we stopped on the way for breakfast. We then left the main roads and took the mountain roads. It was a bumpy ride but exciting to the toenails.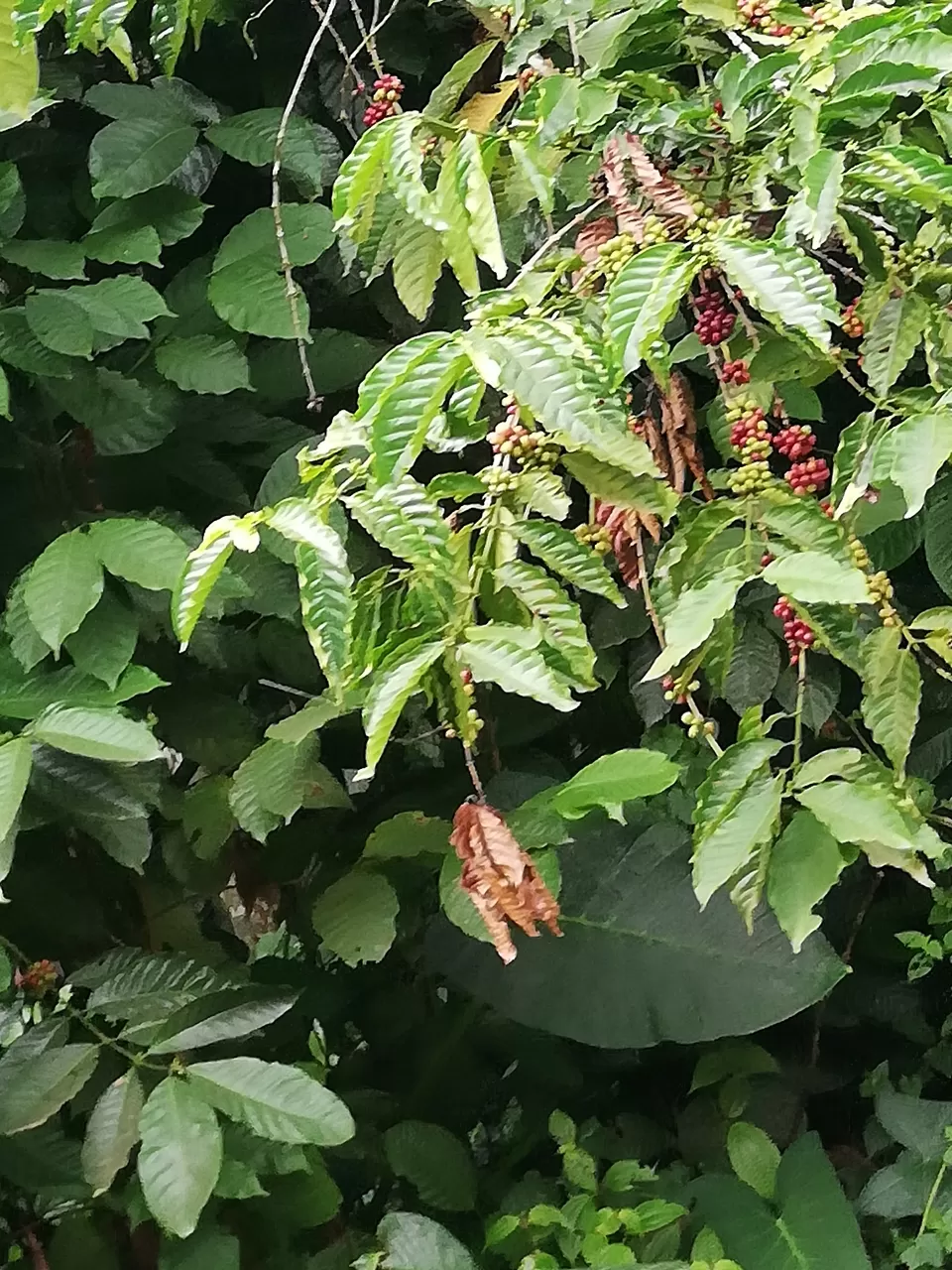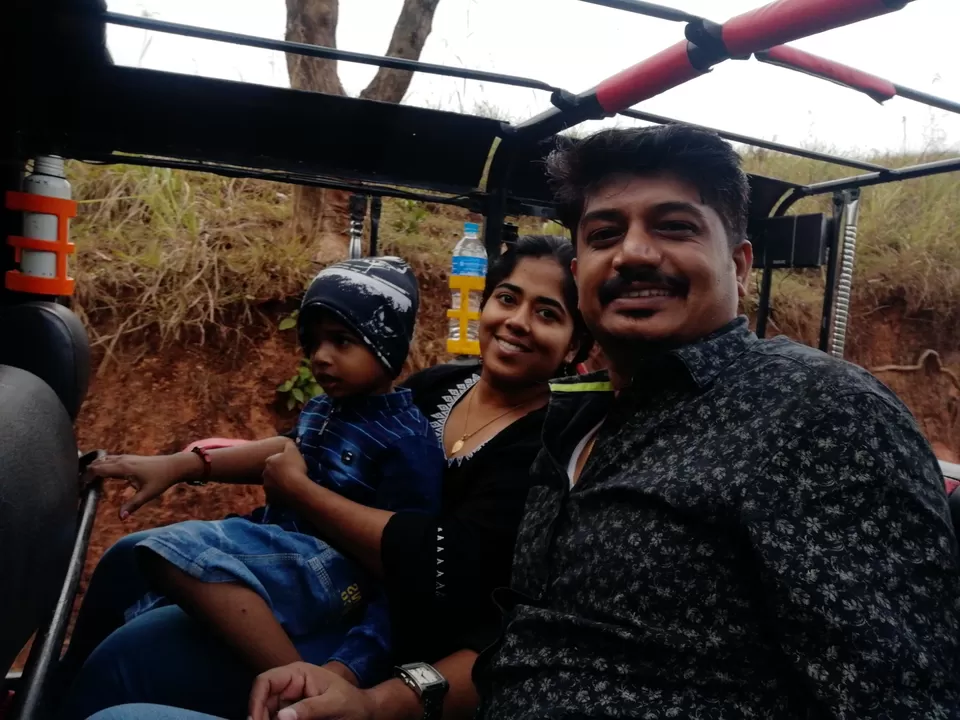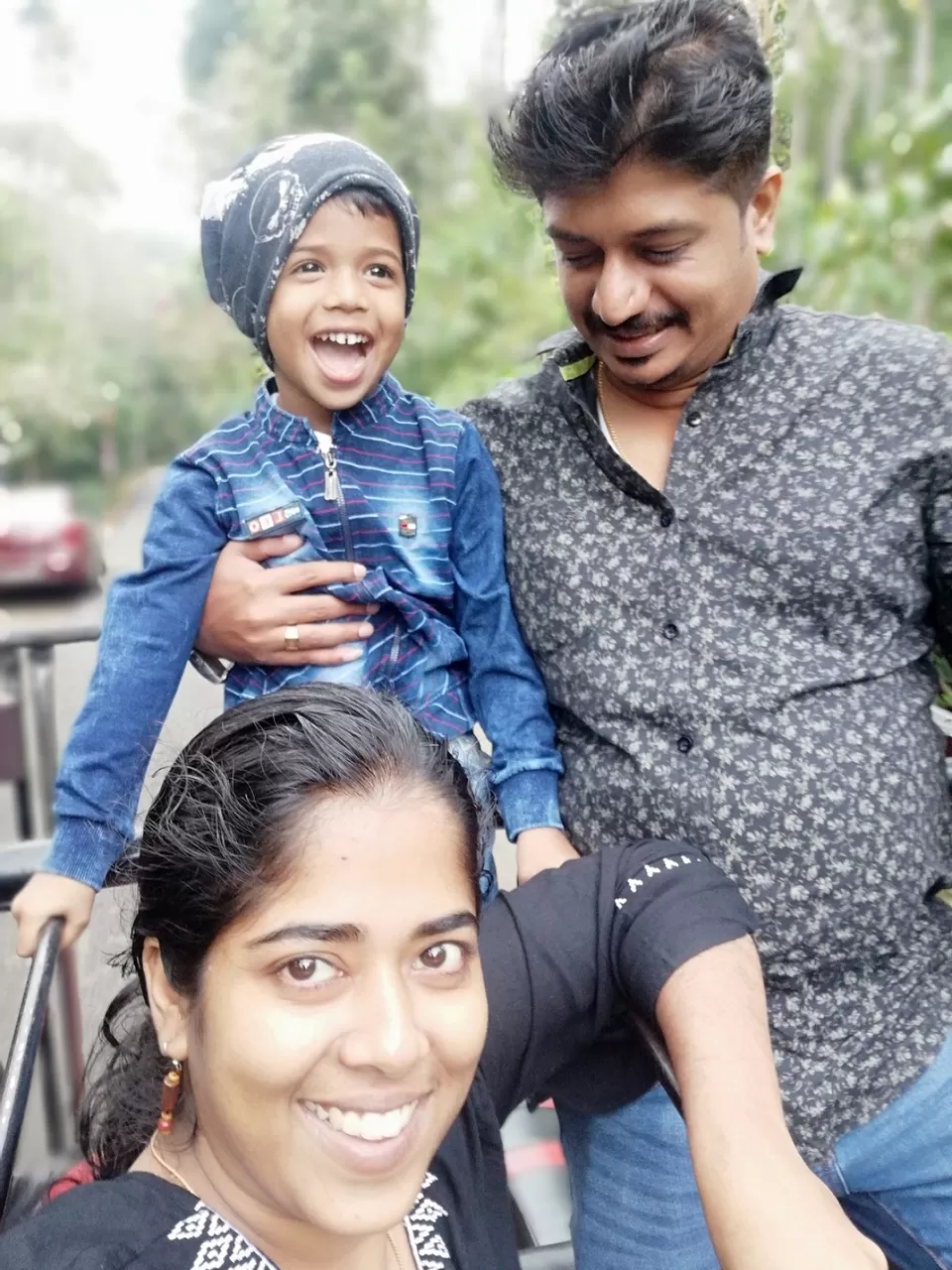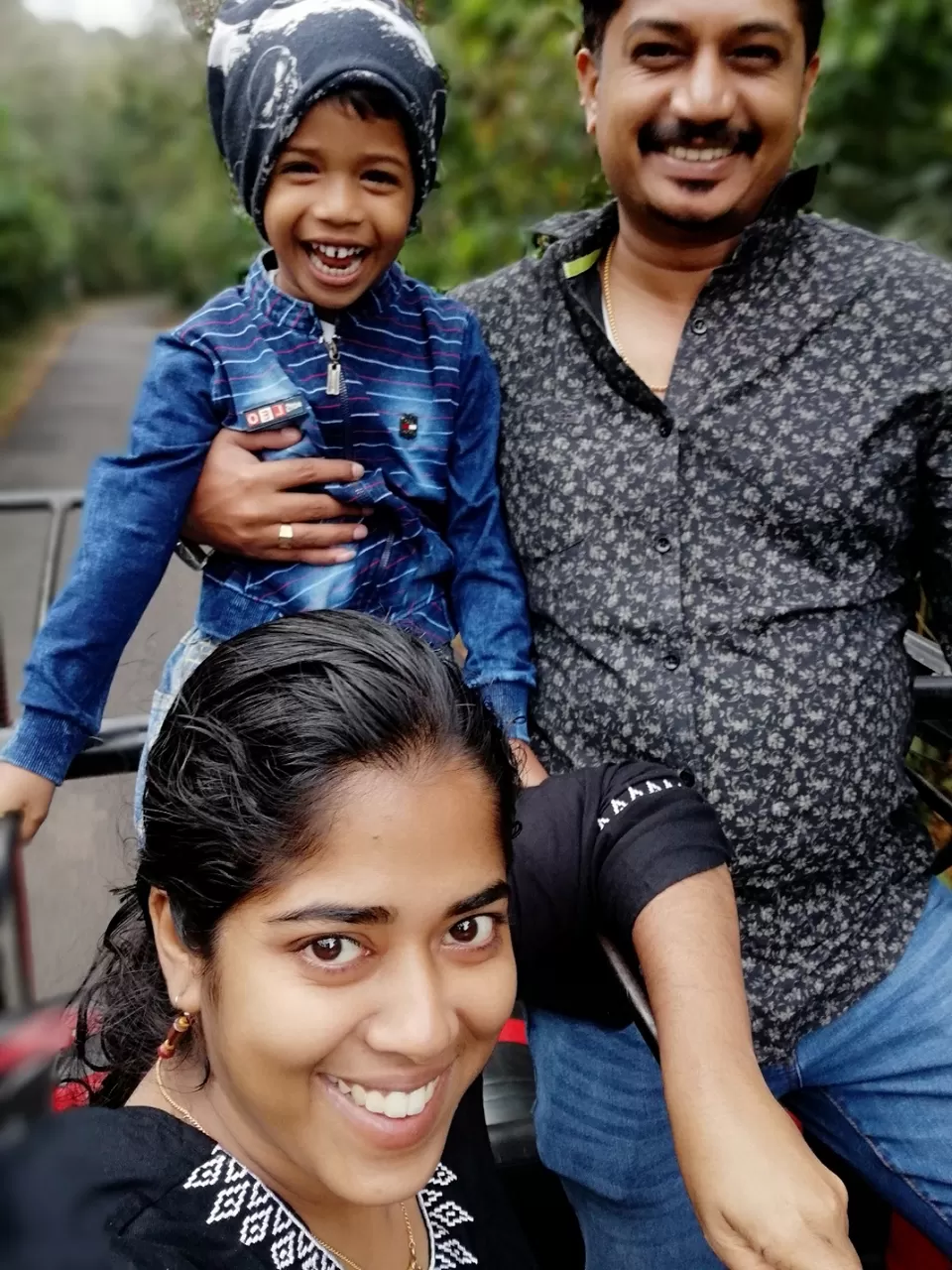 The jeep pulled up the steep paths covered with thick foliage on both sides while the breeze caressed us. Finally we reached the hill top and the view was simply breathtaking. A wonderful sight of dense forests and greenery everywhere. The tourists are provided with binoculars and if lucky you might catch a glimpse of the animals that inhabits the area.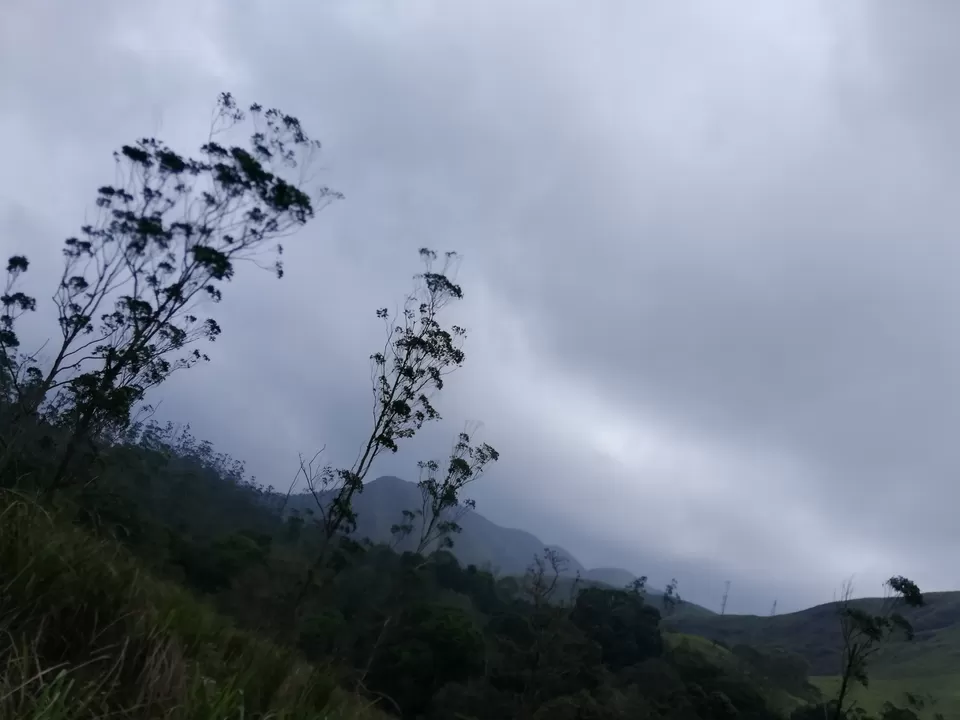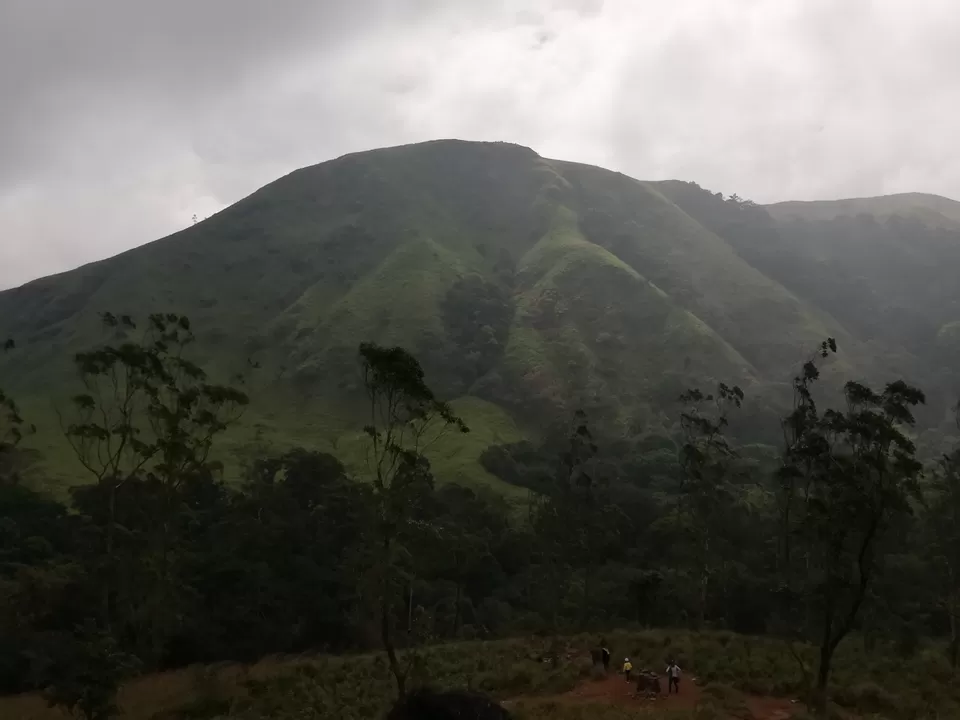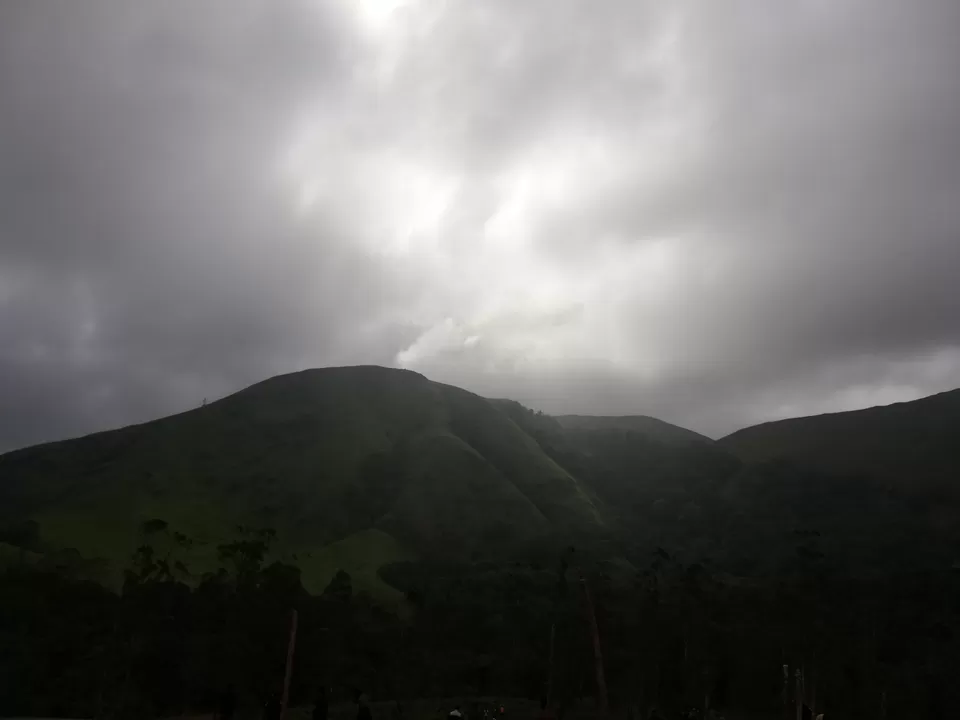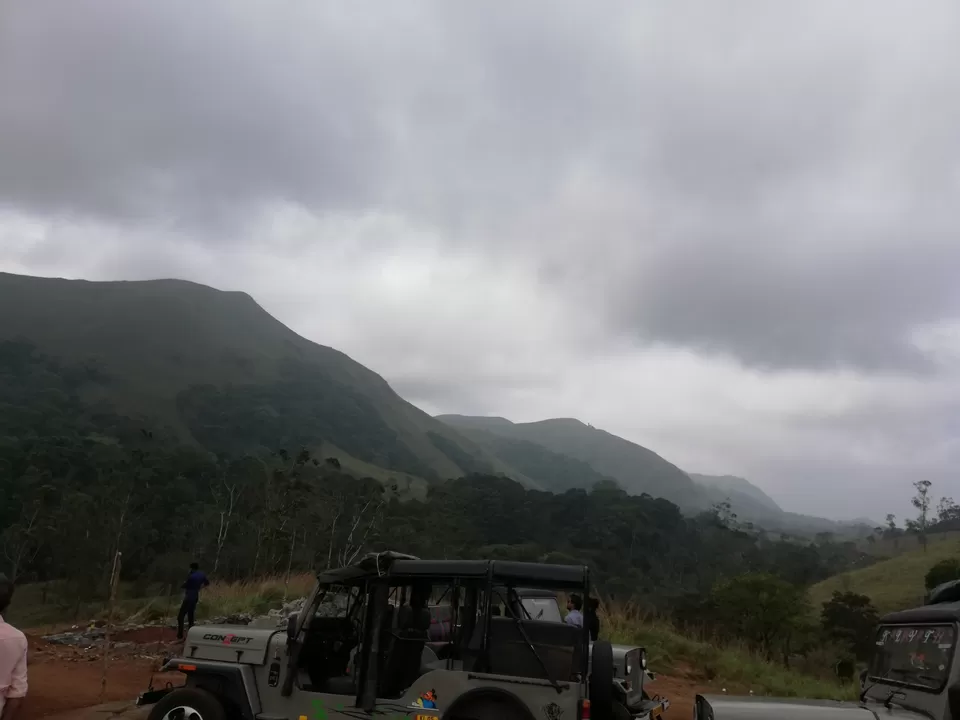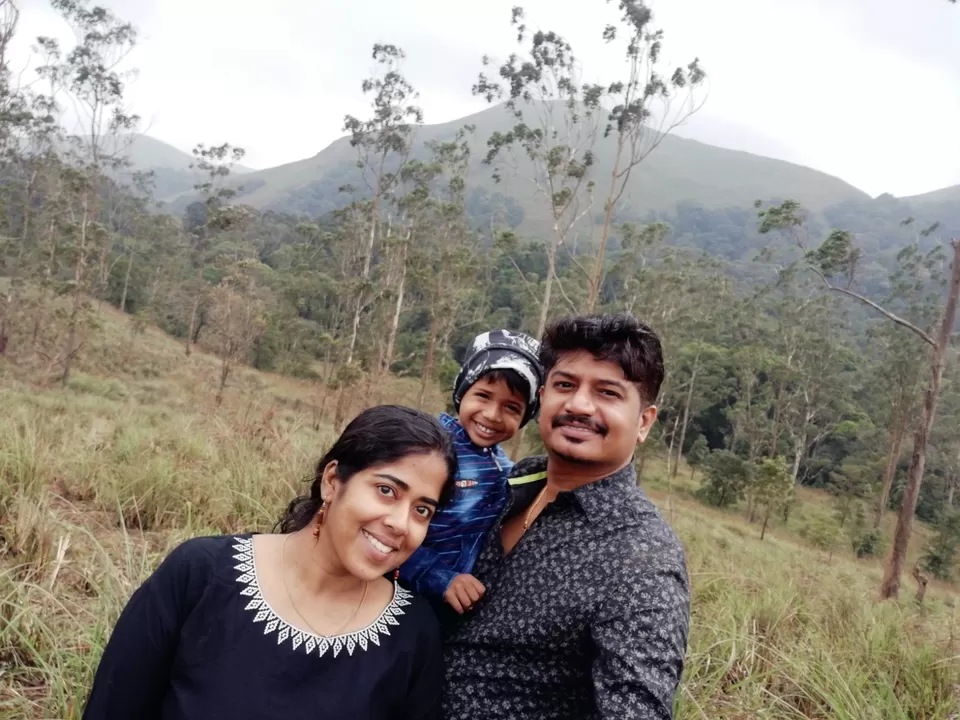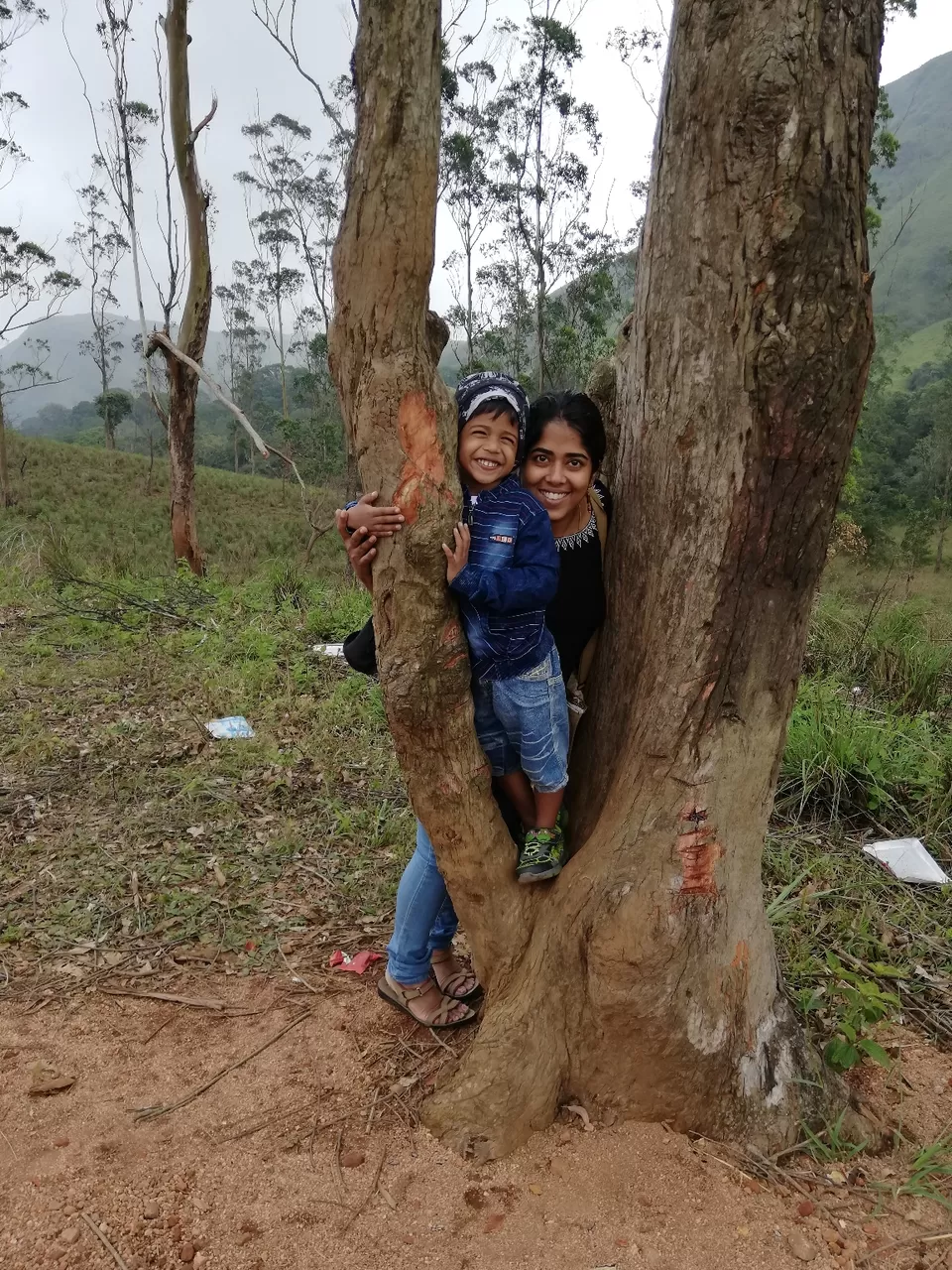 After spending quite some time we then went to another famous point Sathram. It means 'resting place' as it was traditionally used by pilgrims as a resting place on their way to Sabarimala Temple. The path is nearby a 10 km trek through dense forest.
Our jeep ride continued and at some point the jeep would tilt to one side. Finally we reached Sathram.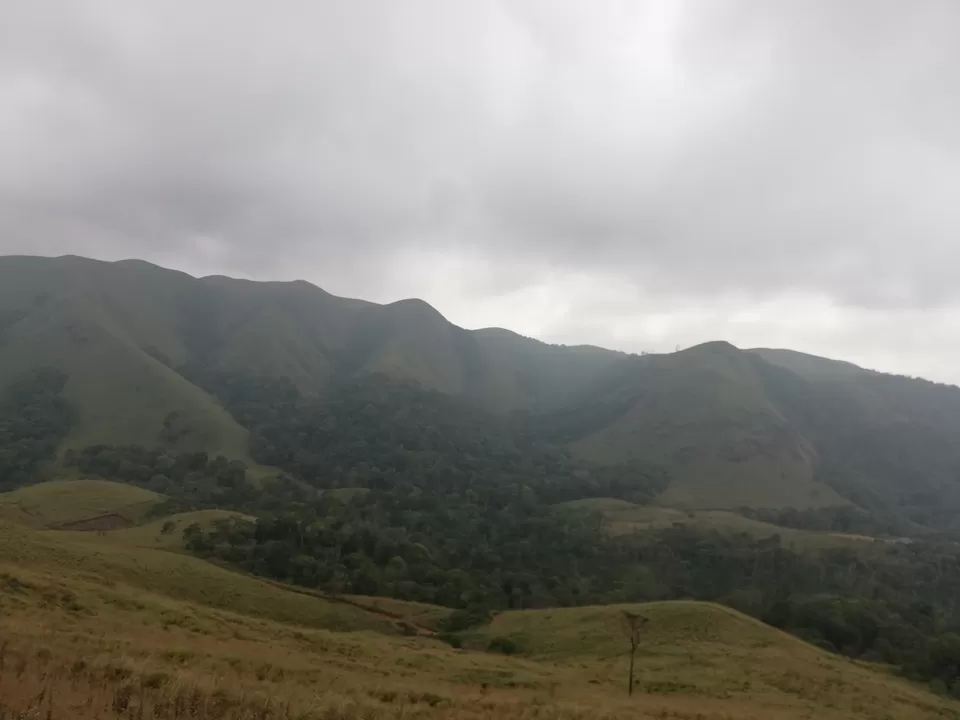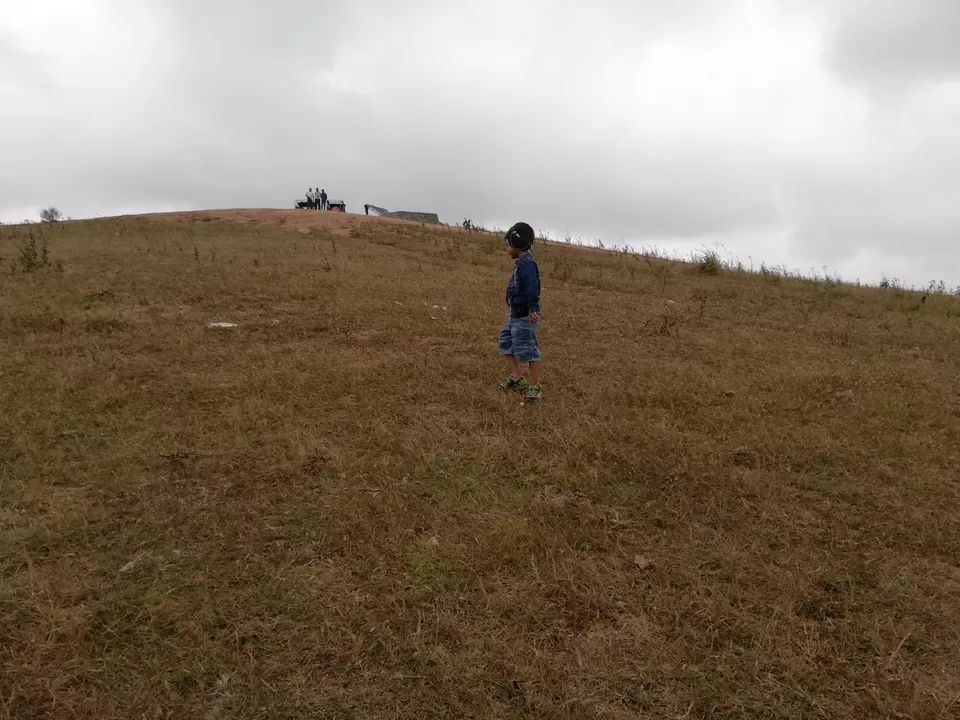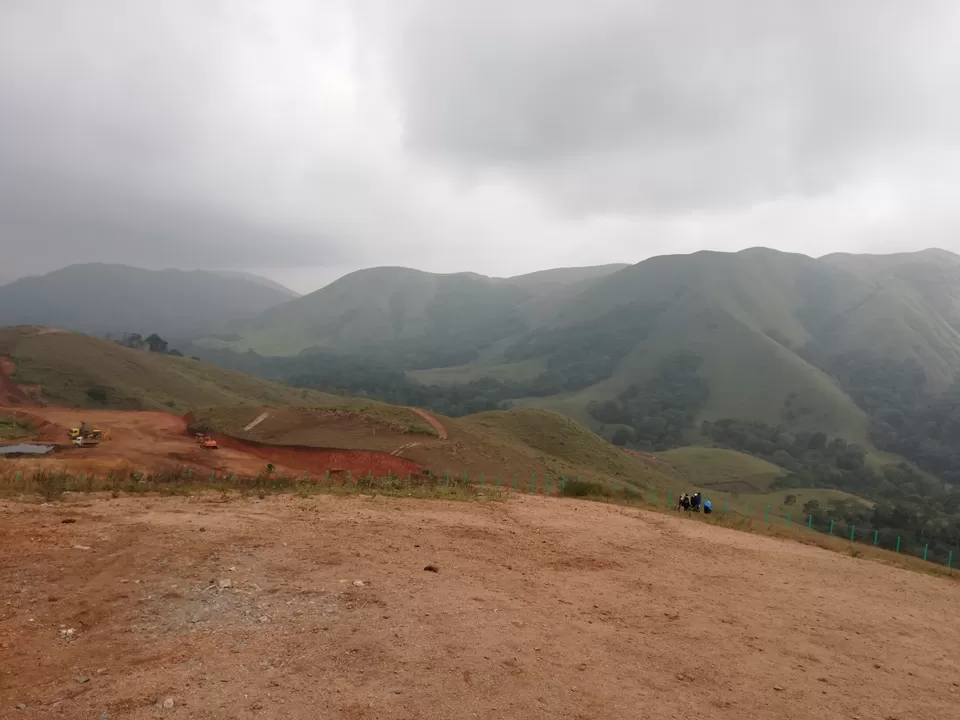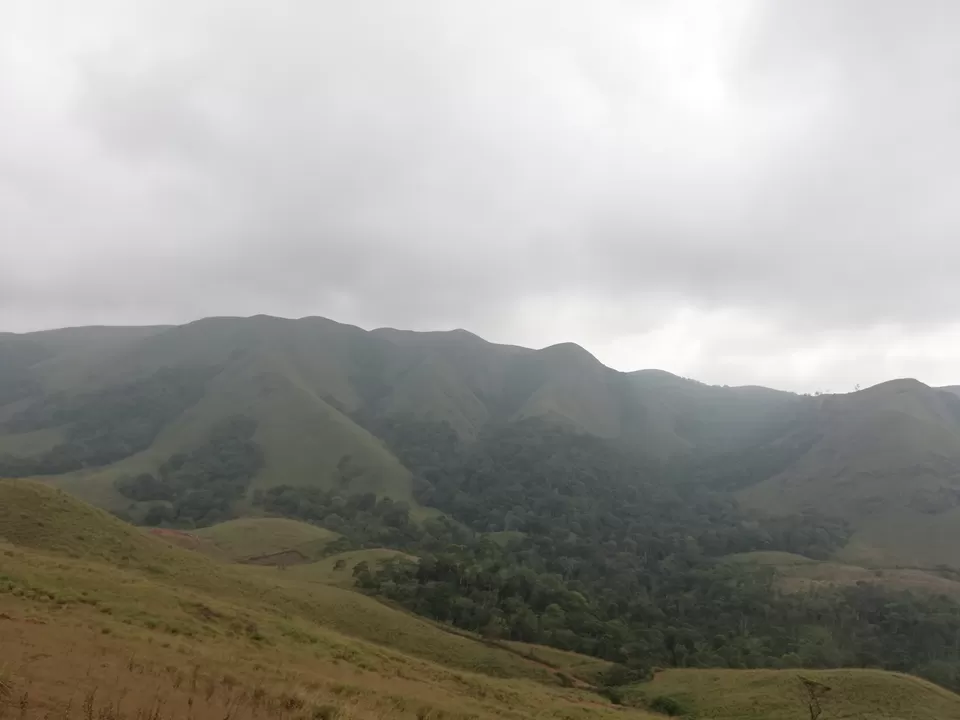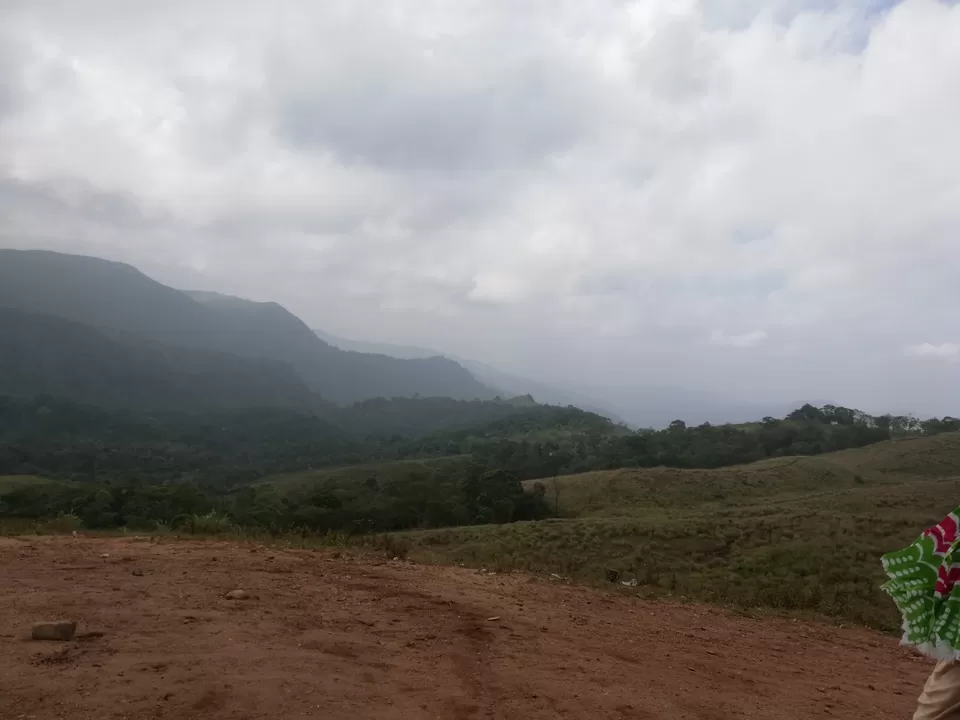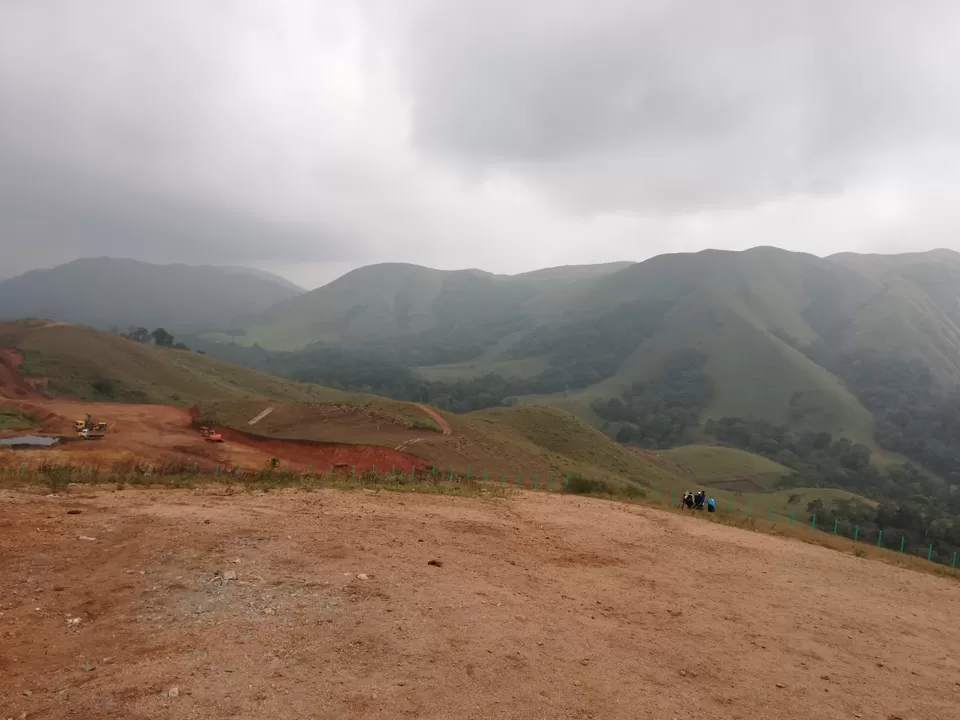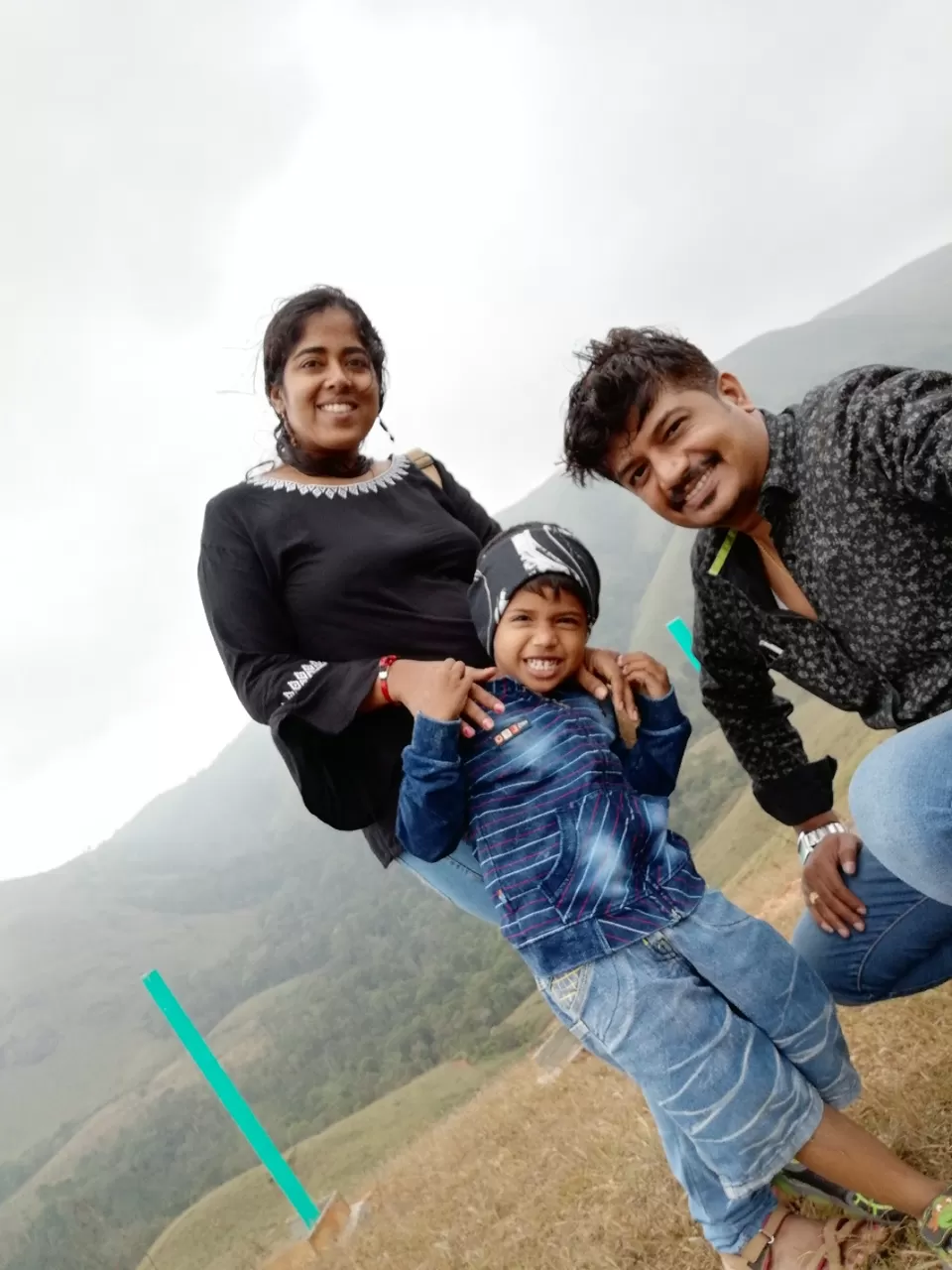 Wish i could spend more time here simply feeling the breeze and the forest whistling to us. I wonder how the path through forest will be.
Tea garden
The climate here is favorable for tea cultivation. It was nice walking through the thick bushes and being surrounded by tea leaves.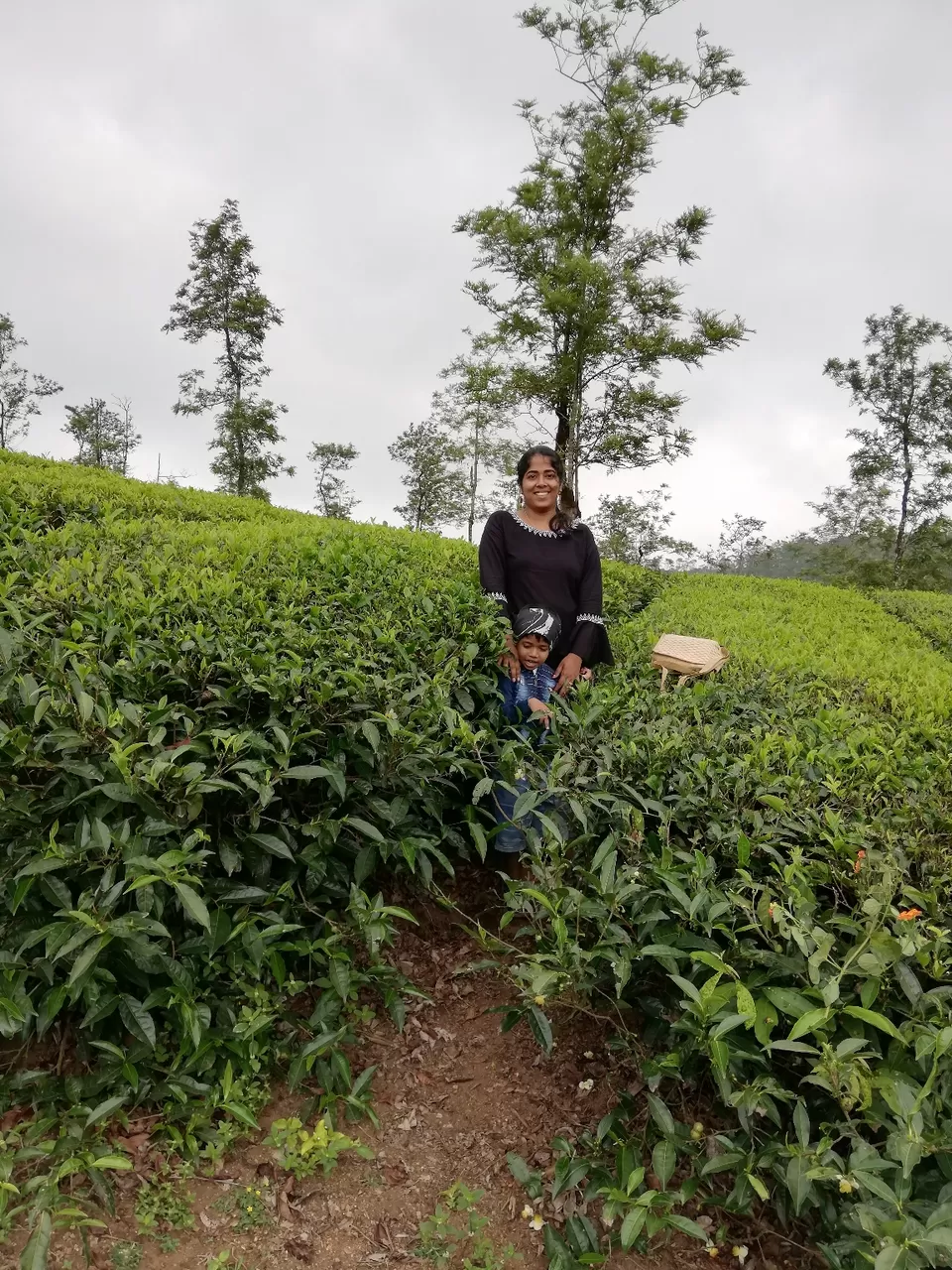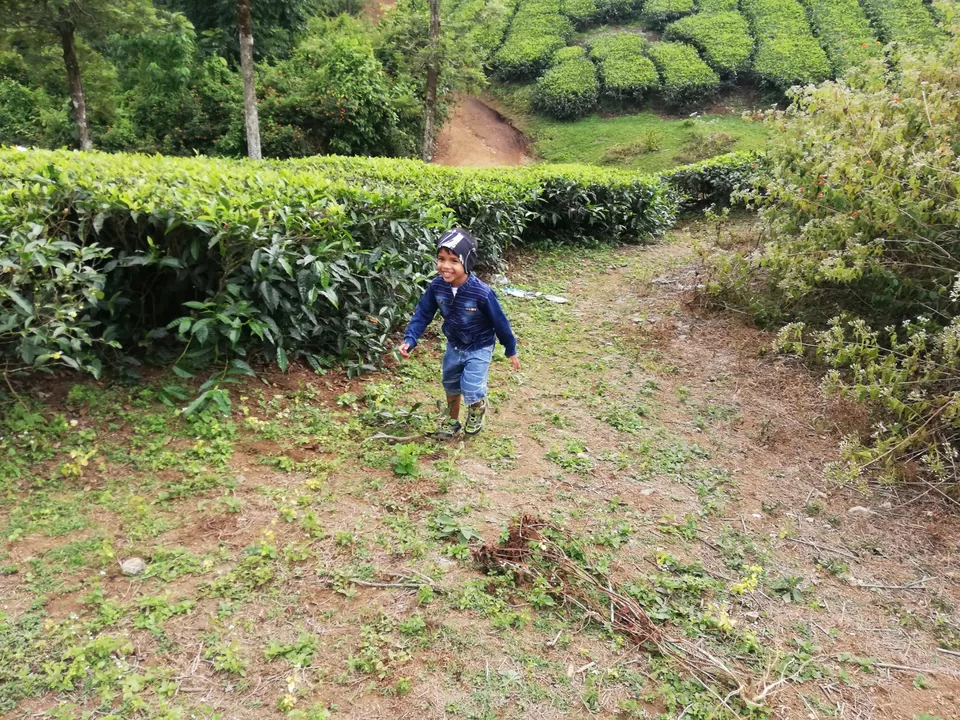 We then had lunch and reached our room around 3 00 pm.
Rose Park
After a small rest we went to visit a park nearby. The view was a blend of vast green landscape, adventure rides and rides for kids. We took ticket at entrance which included 10 activities. If we want to try an activity again we can take ticket for that alone inside park.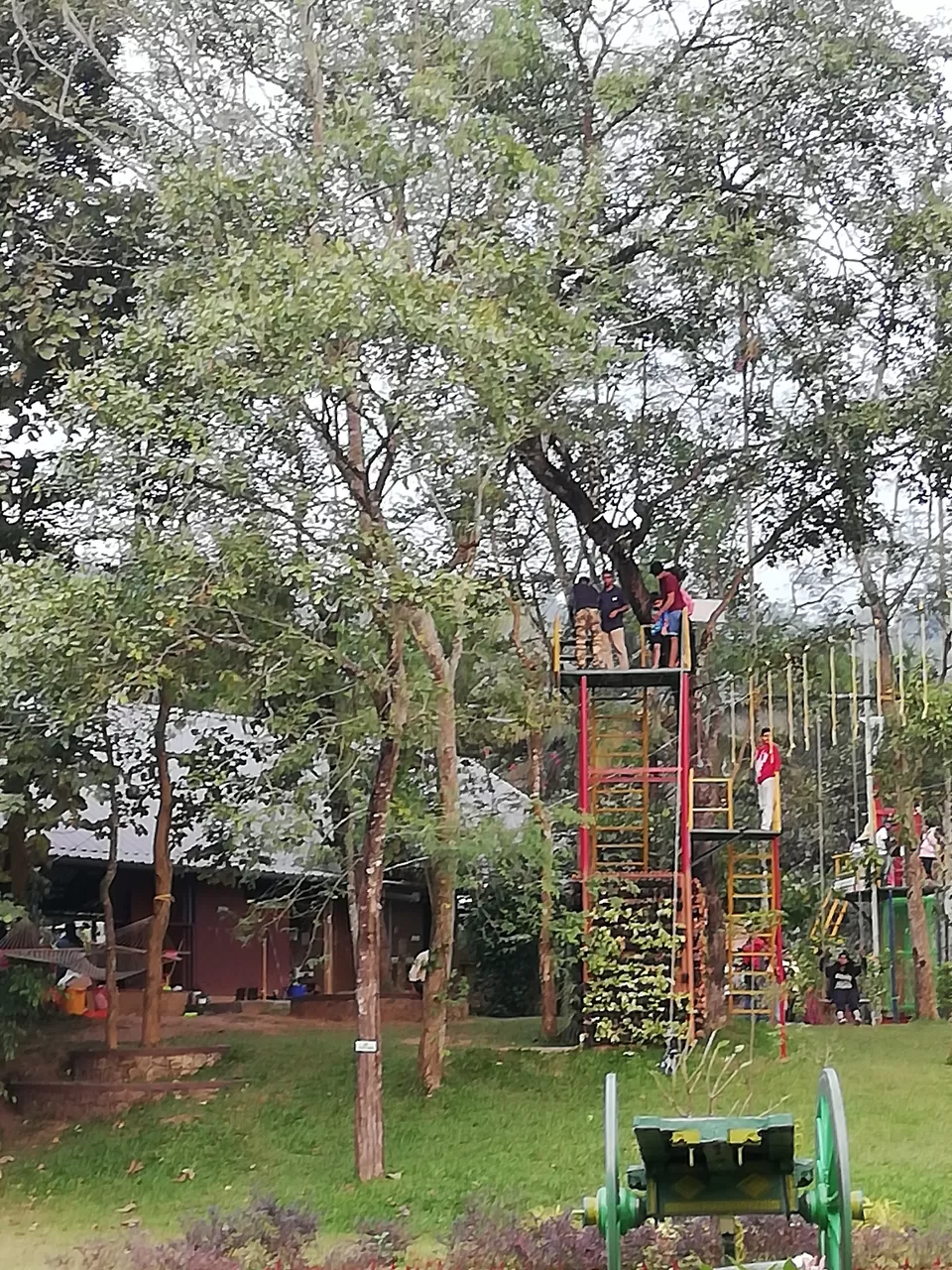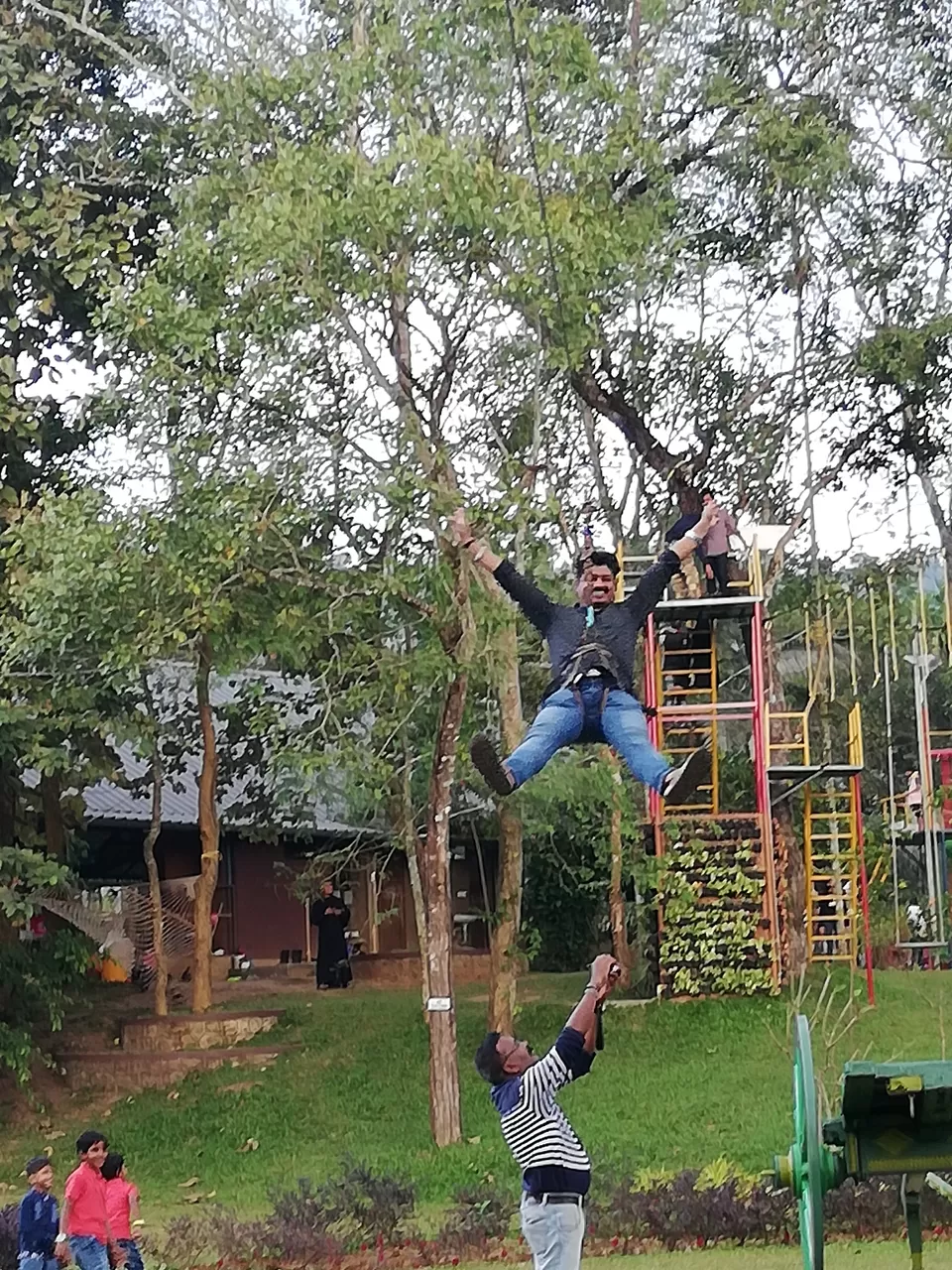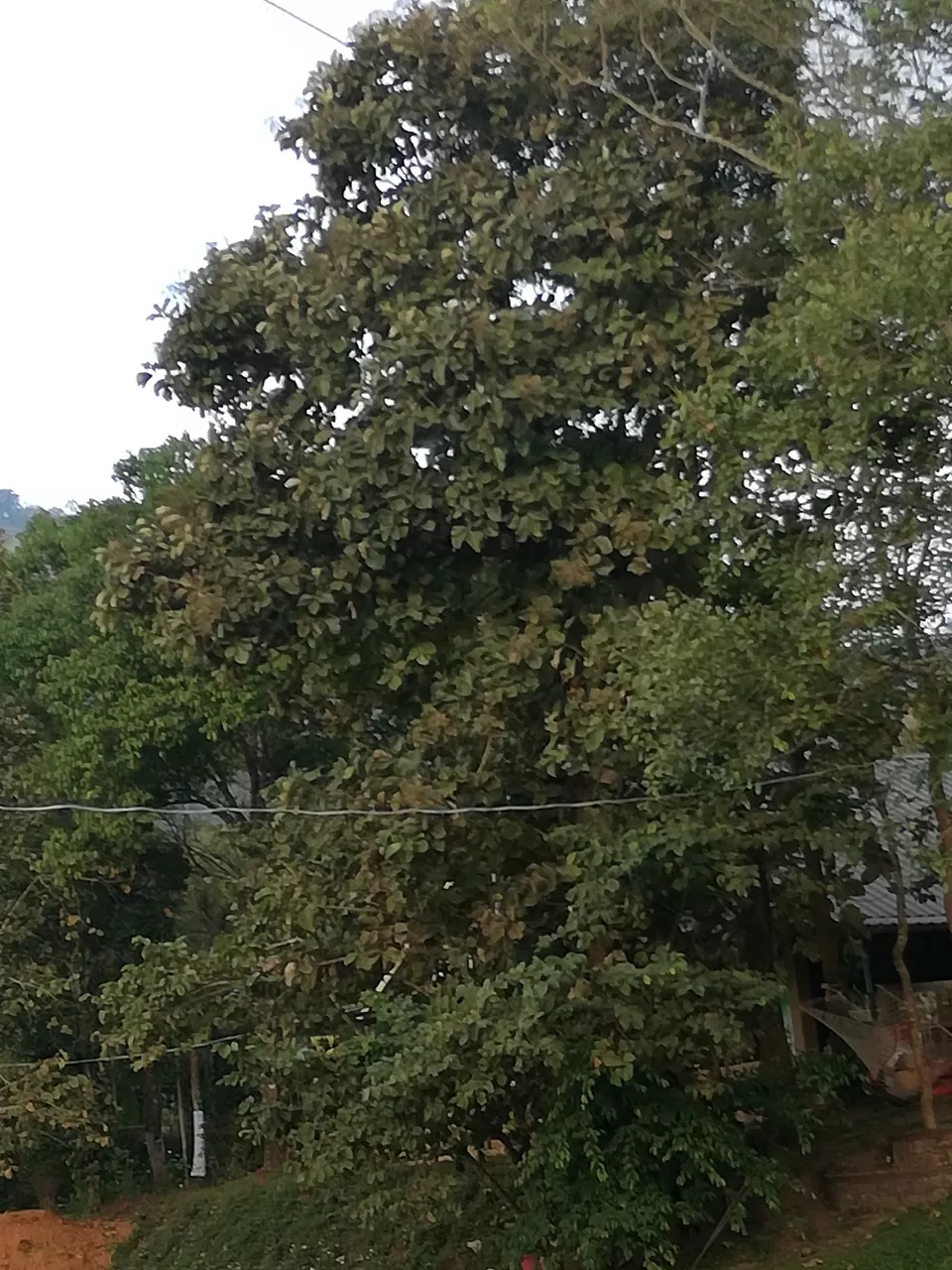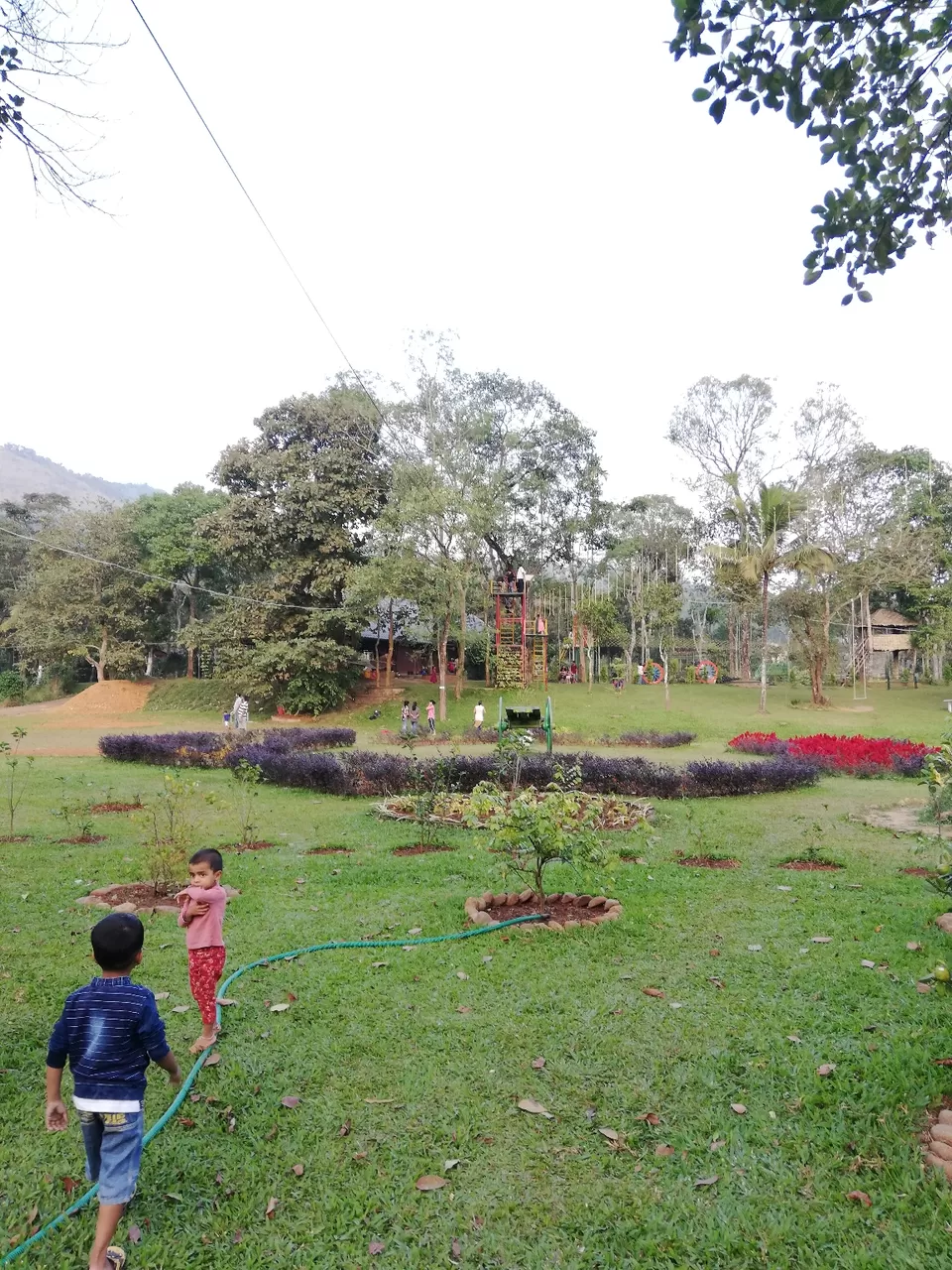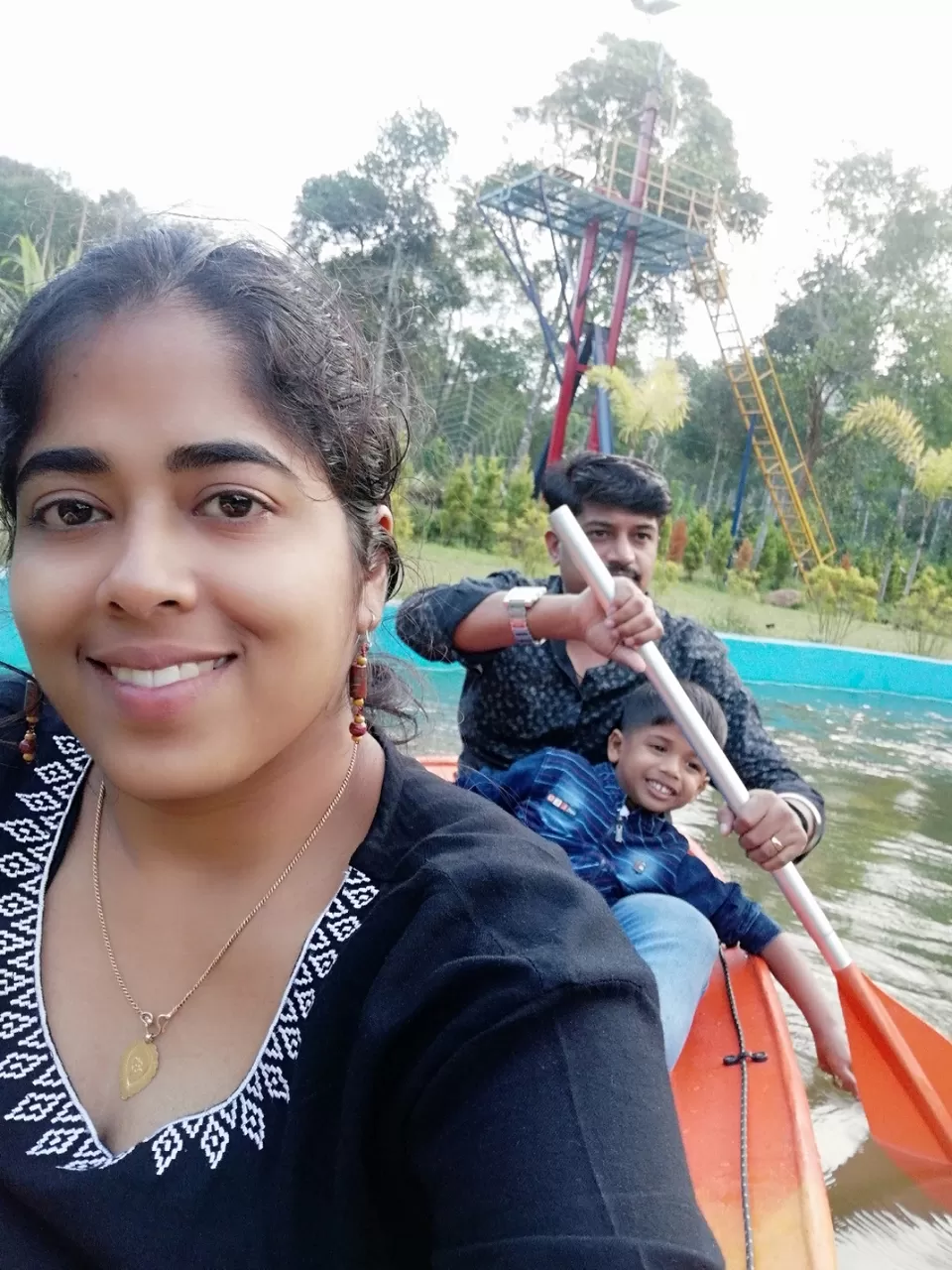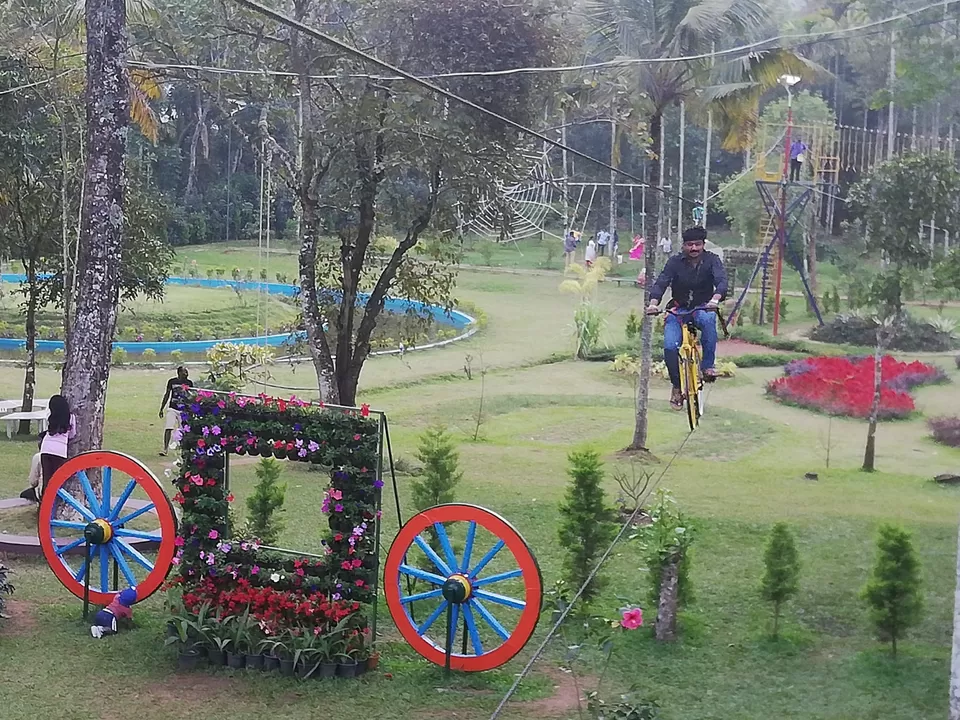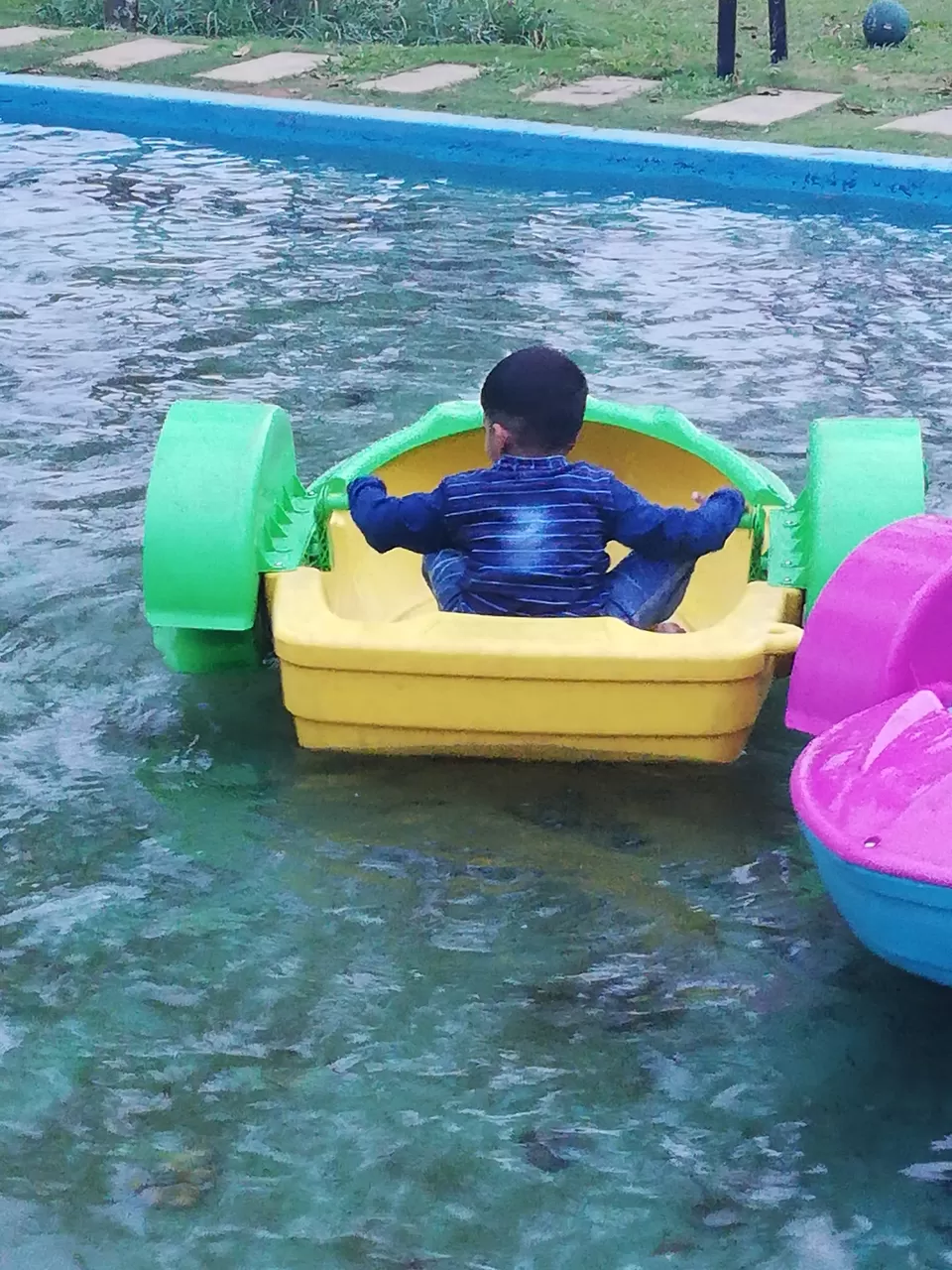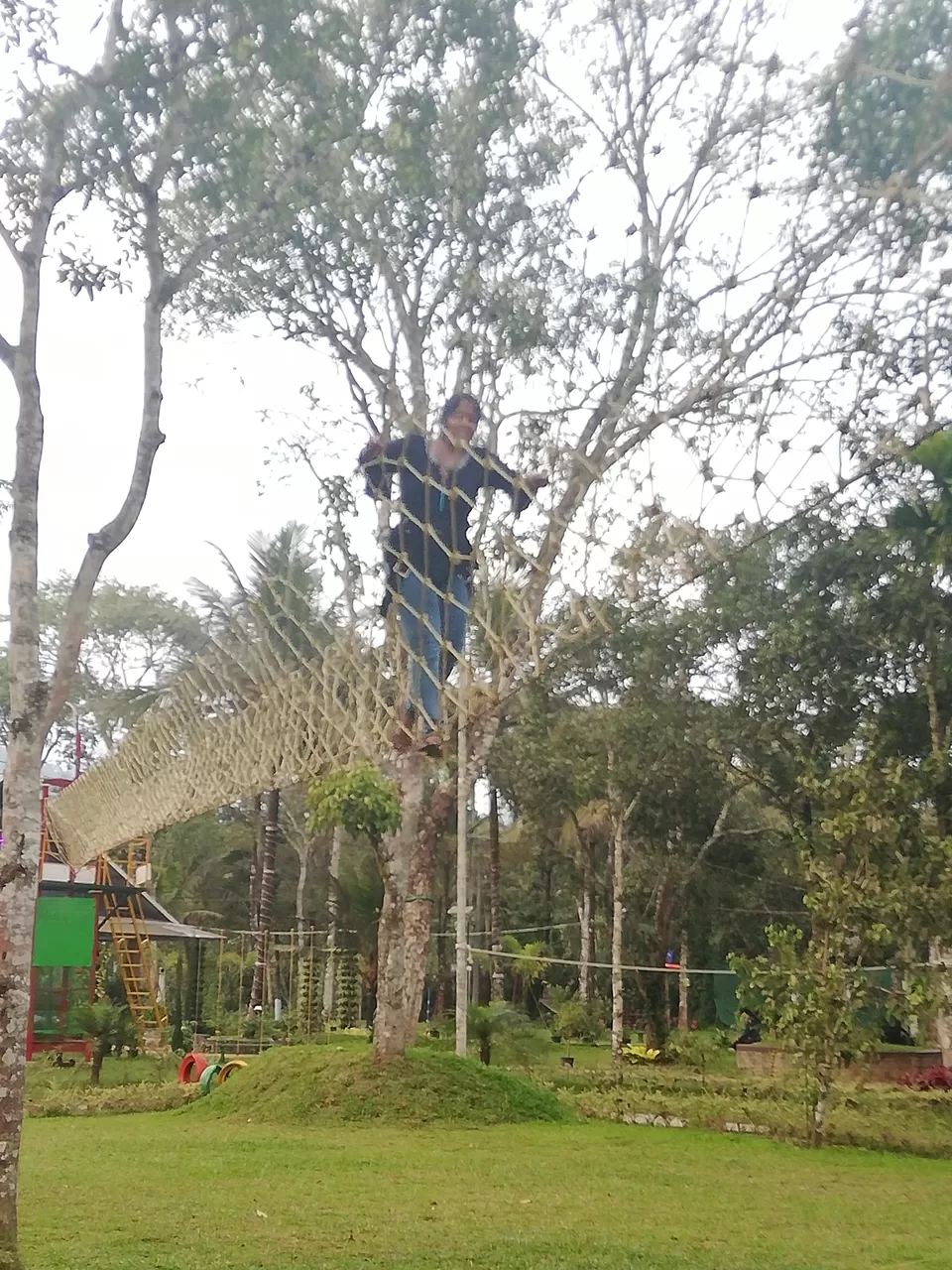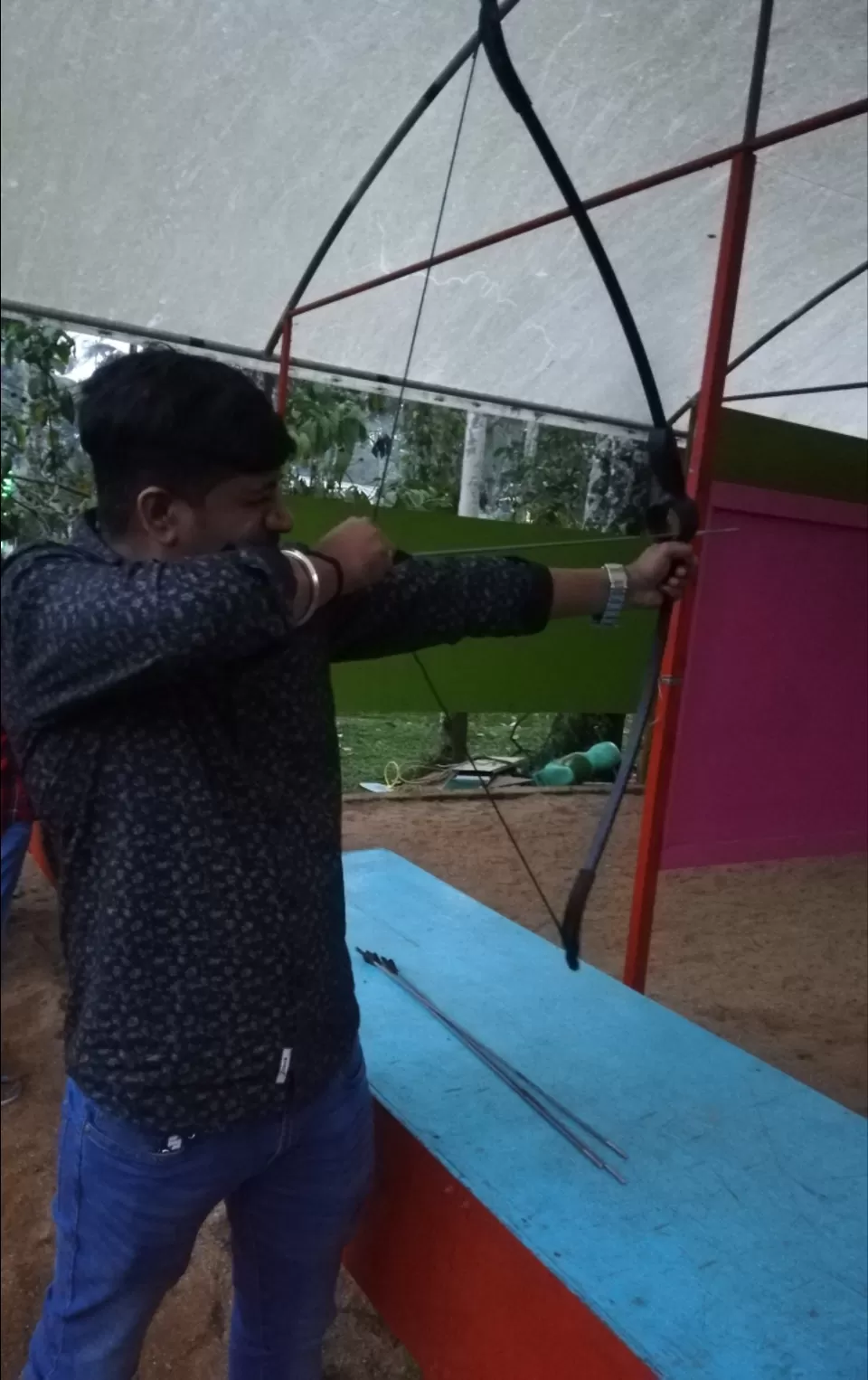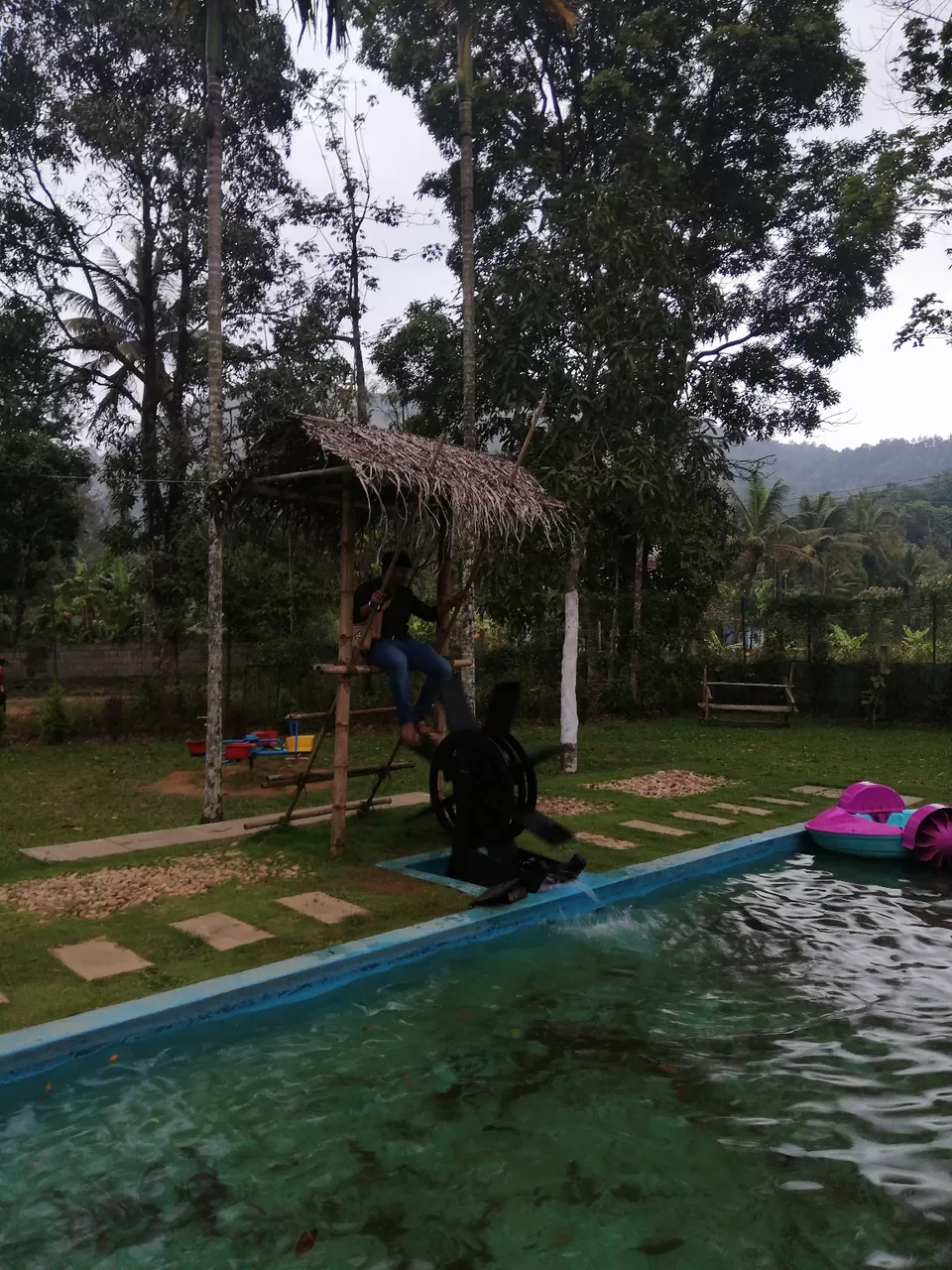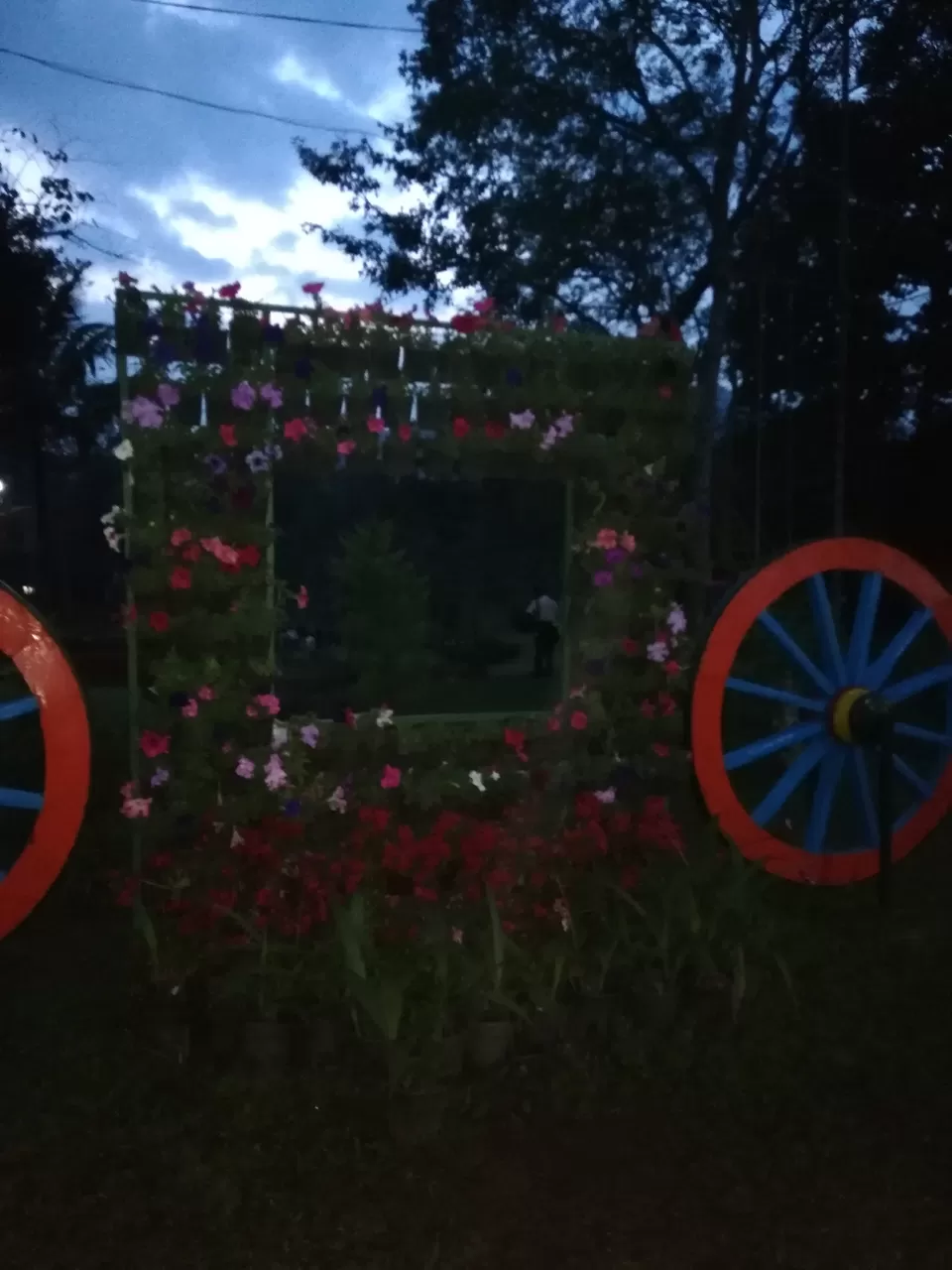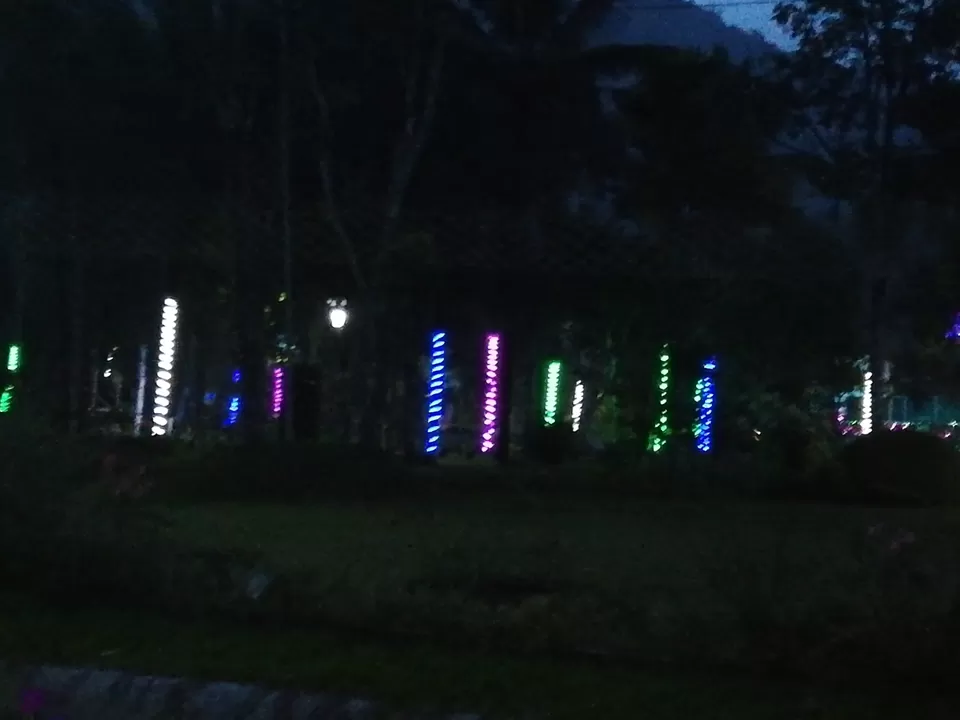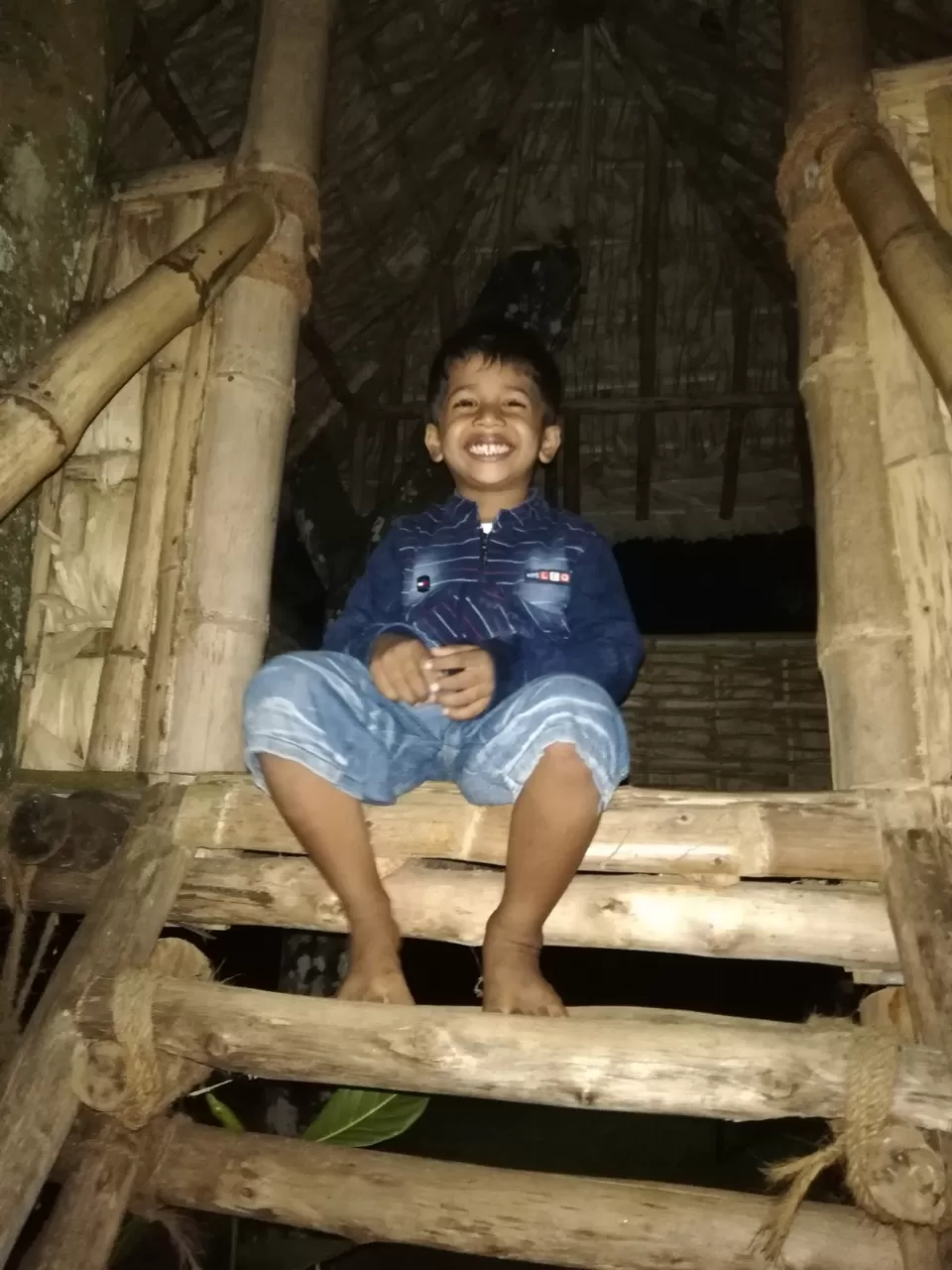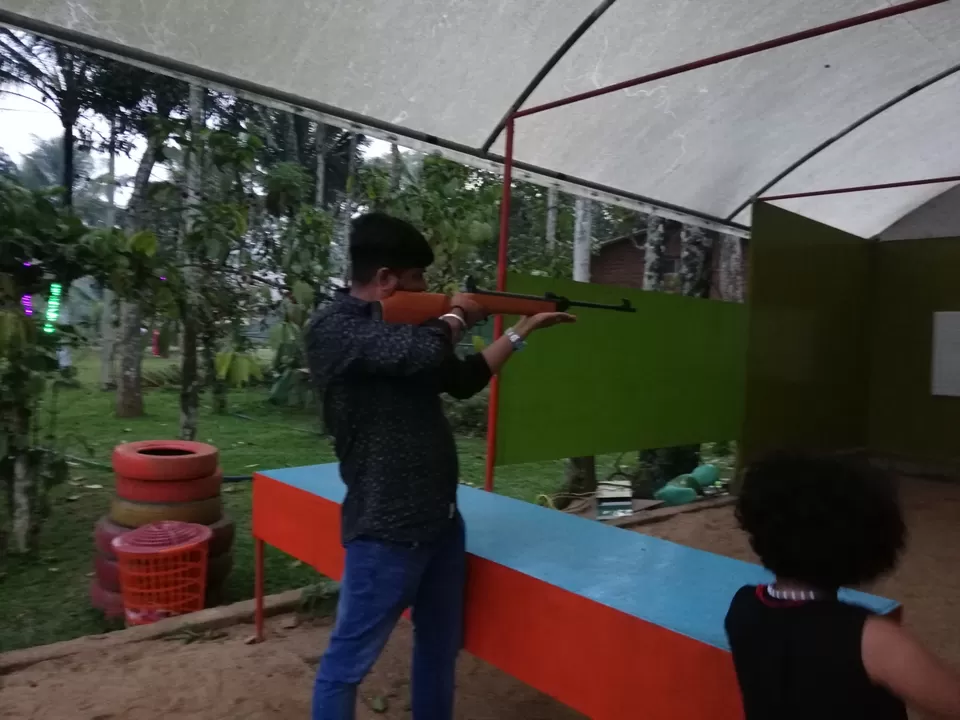 It was more than our expectation and refreshing experience. We then proceeded to room after dinner.
Thekkady boating
We woke up early around 5 30 am.
After reaching the entrance we saw long queue and realised we could have booked tickets for boating online in advance from KTDC website. We then boarded bus which took us to the boating are inside the reserve. There were lots of trees and we spotted many monkeys.
As soon as bus stopped we rushed to the queue for boating. Finally after nearly and hour we got our tickets for 9 30 am.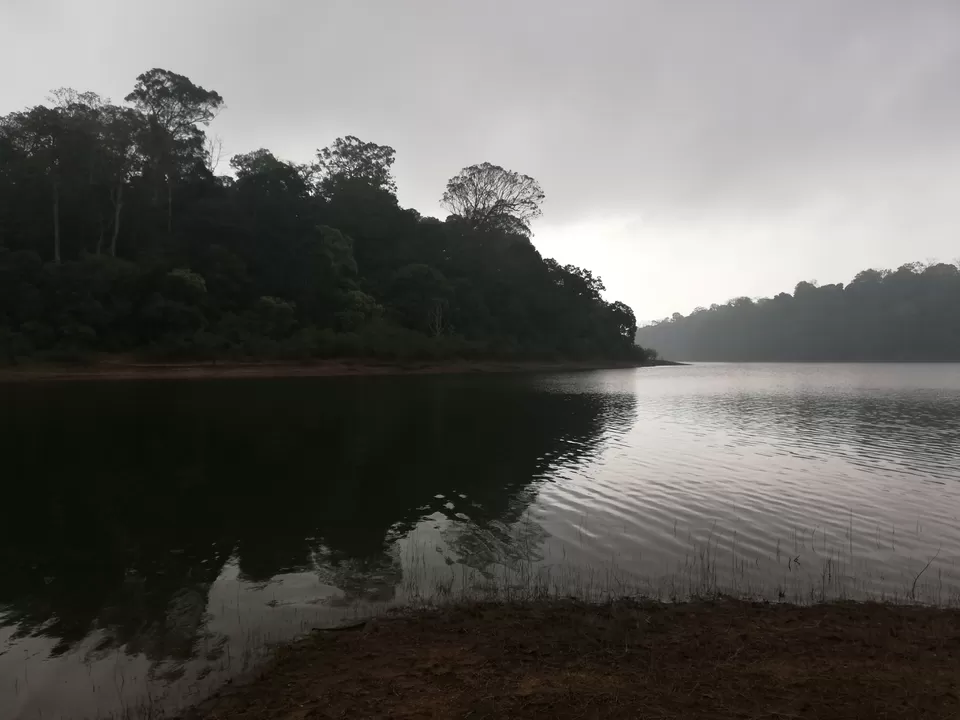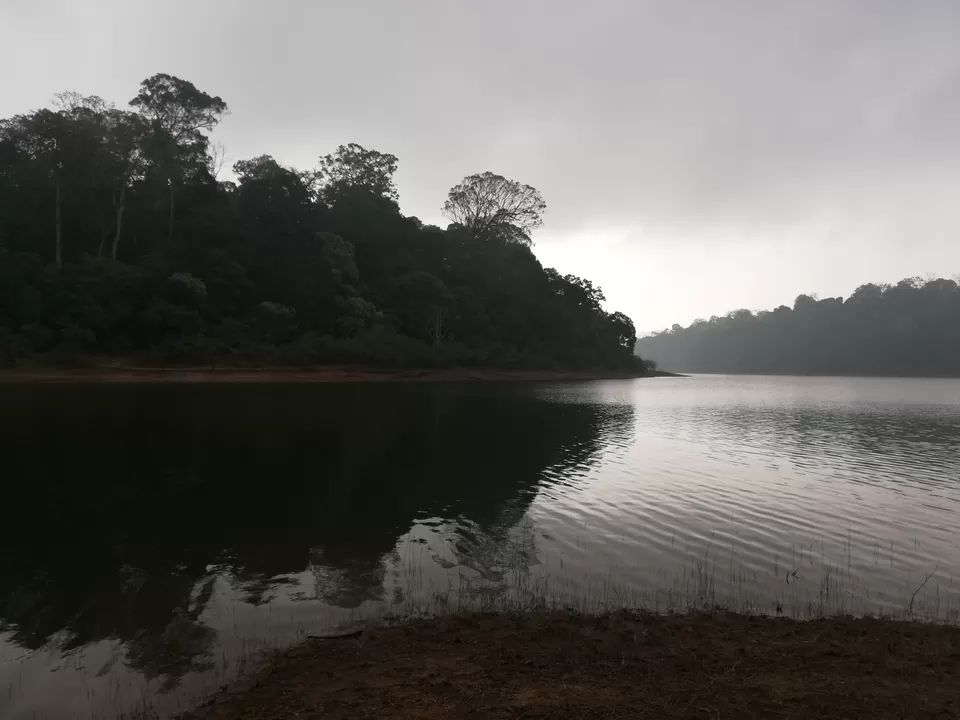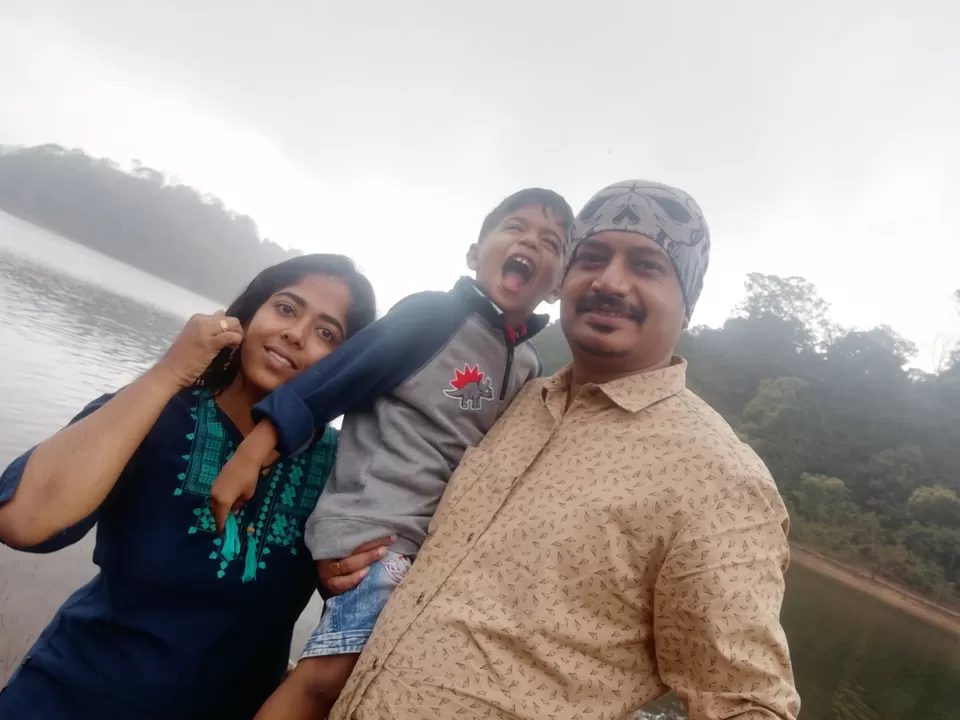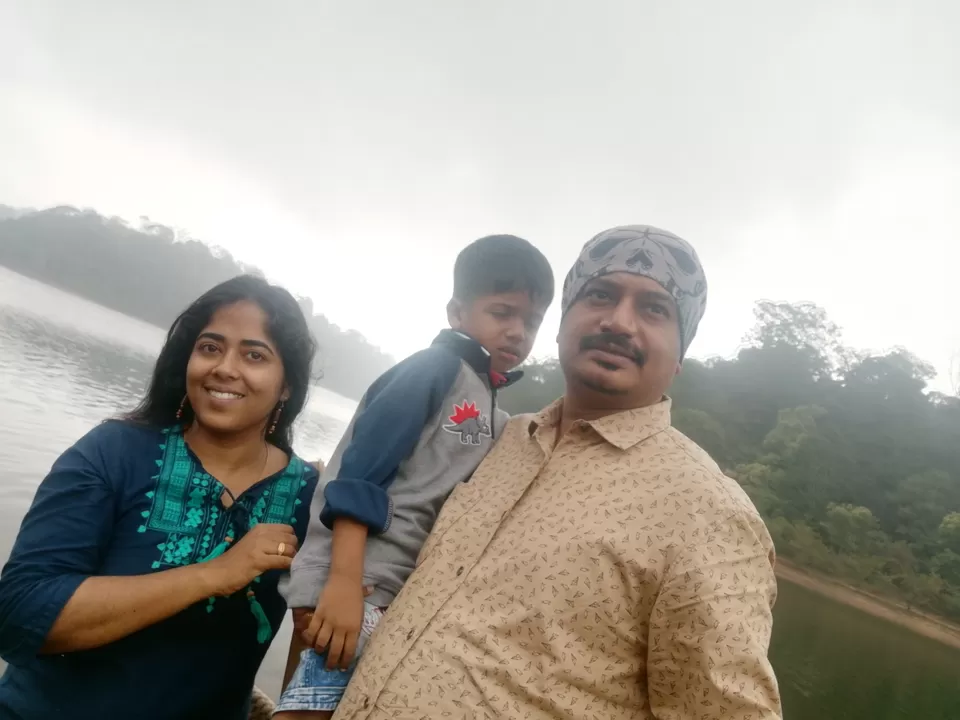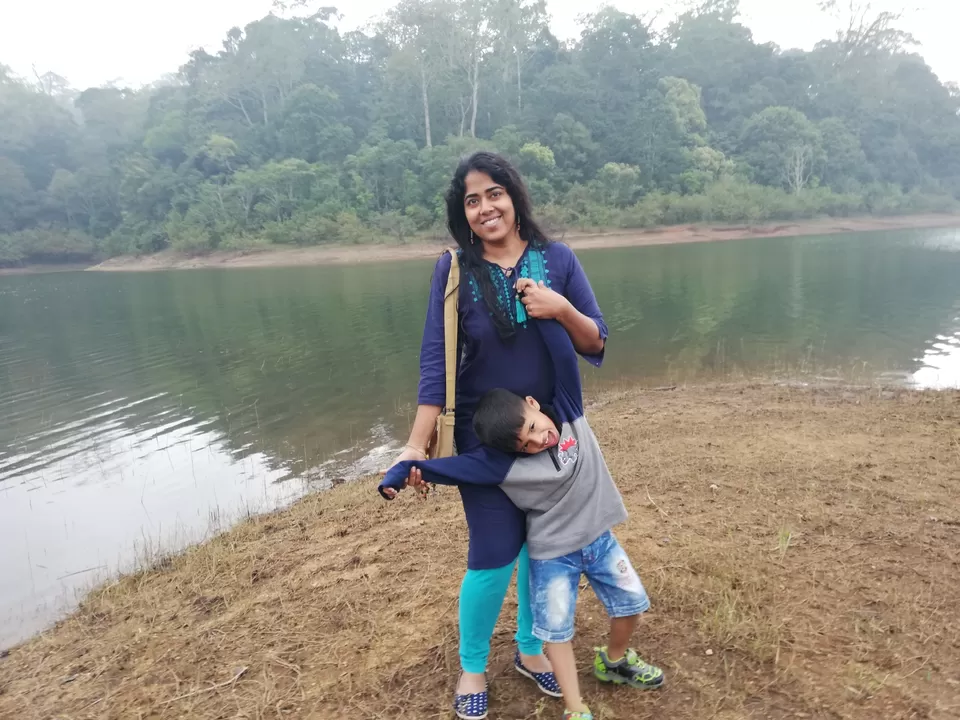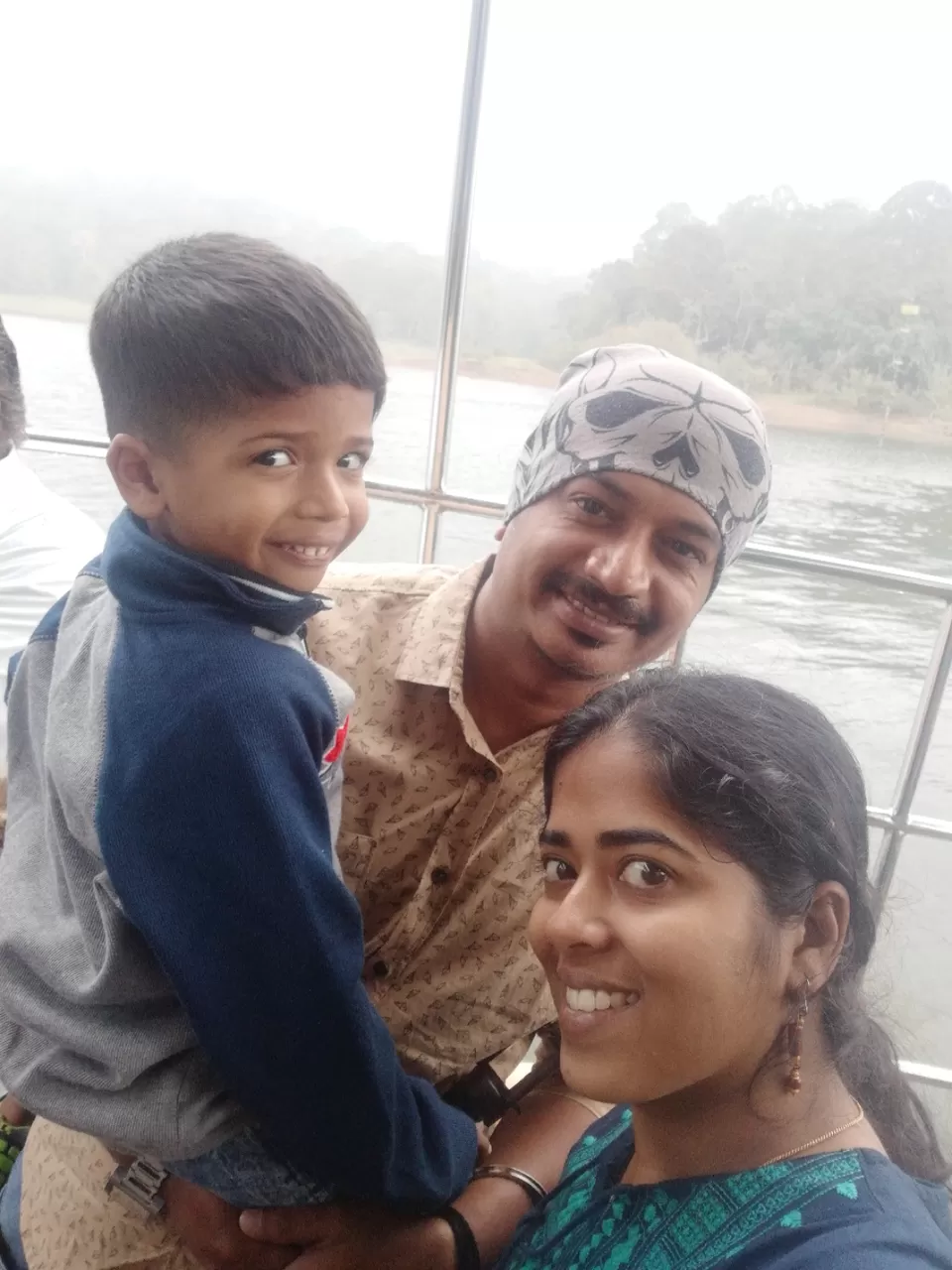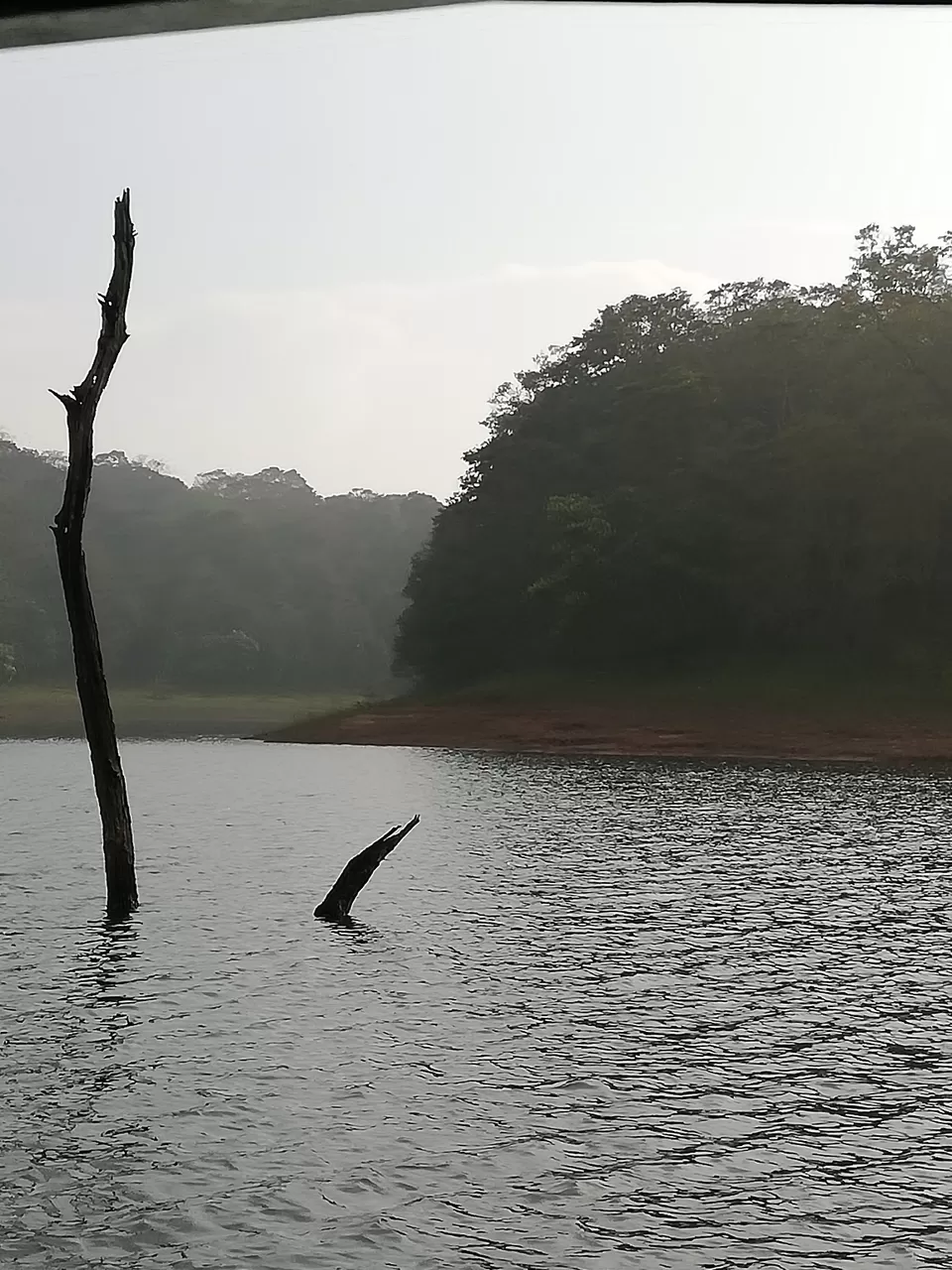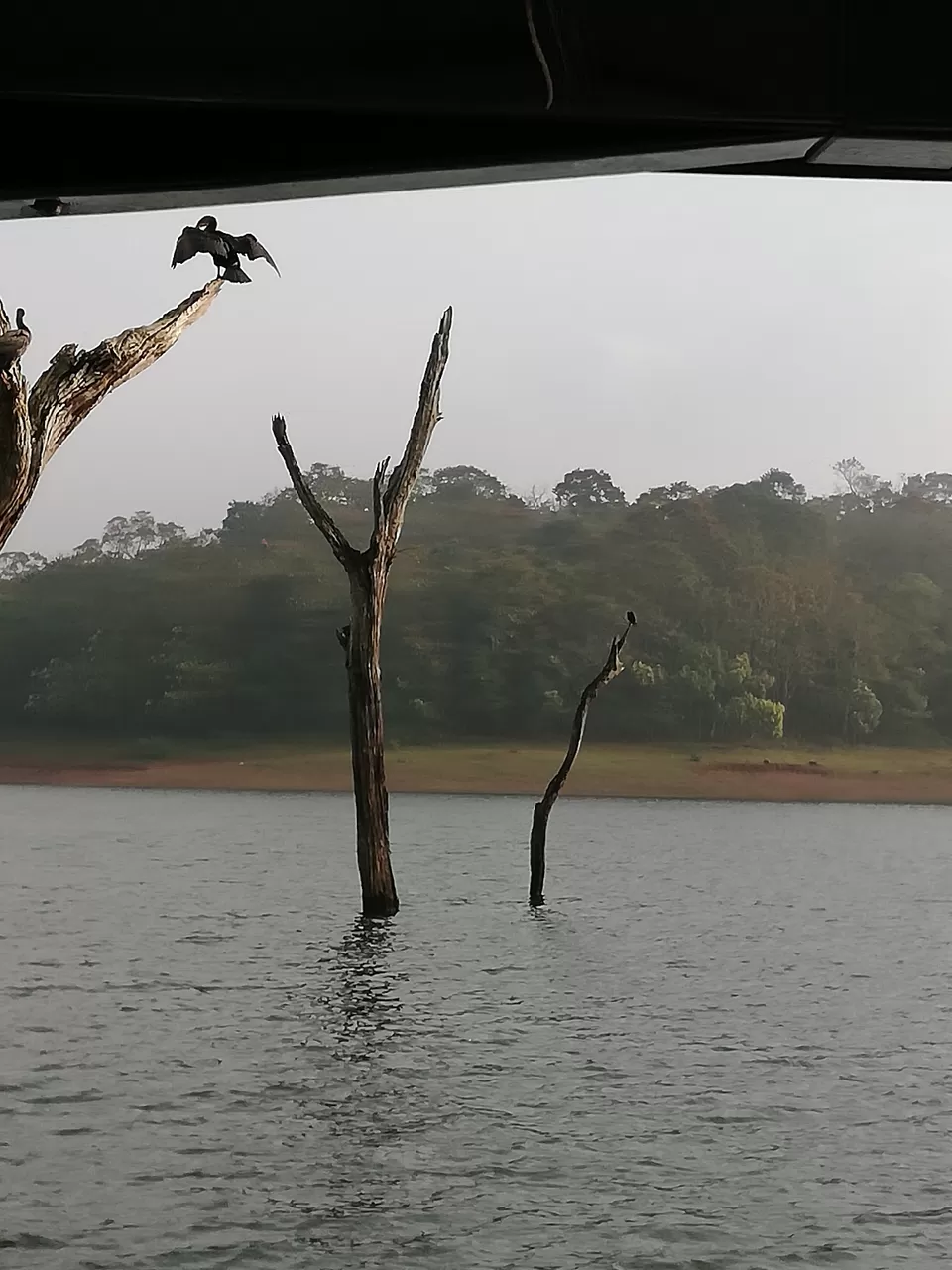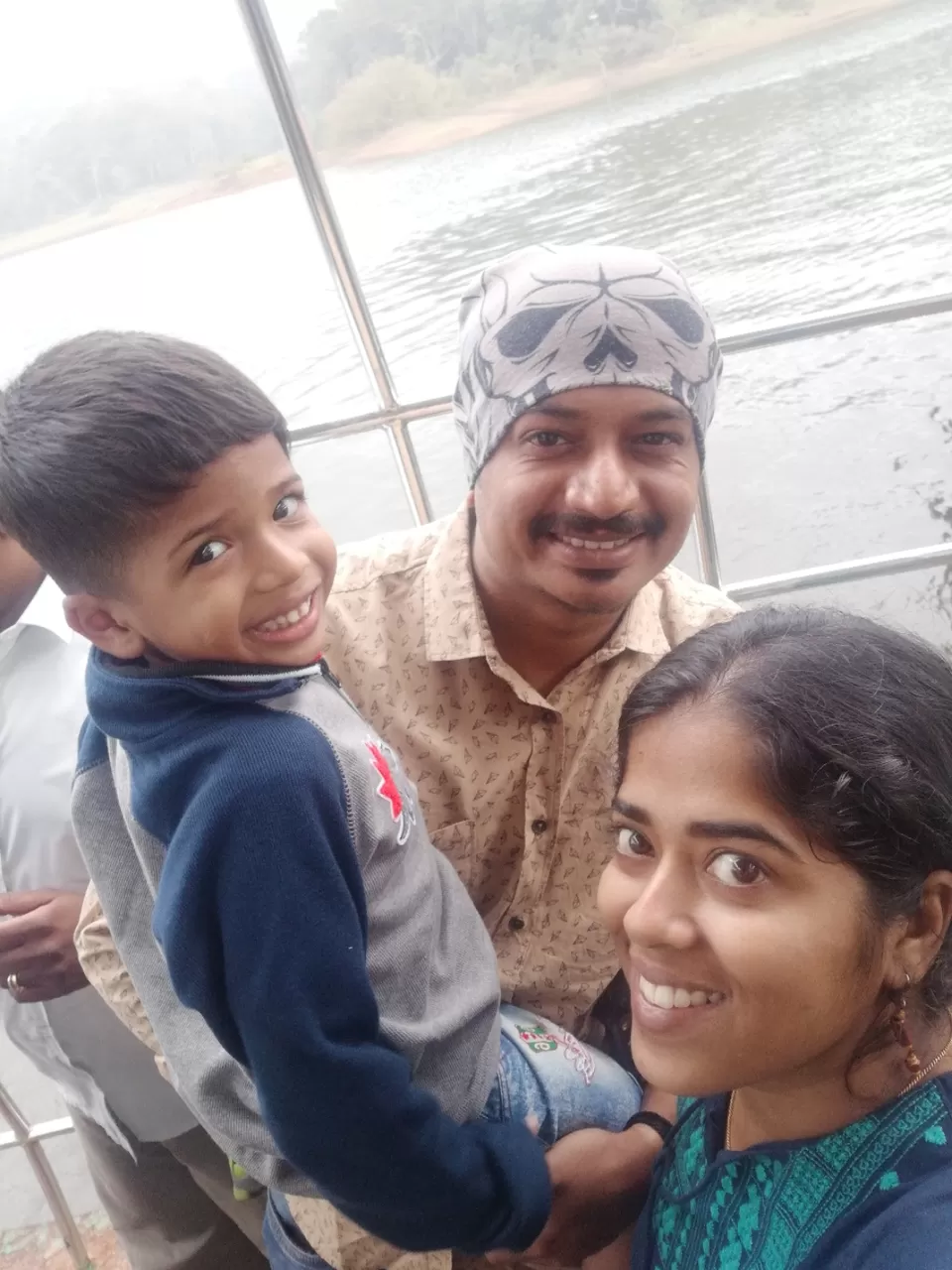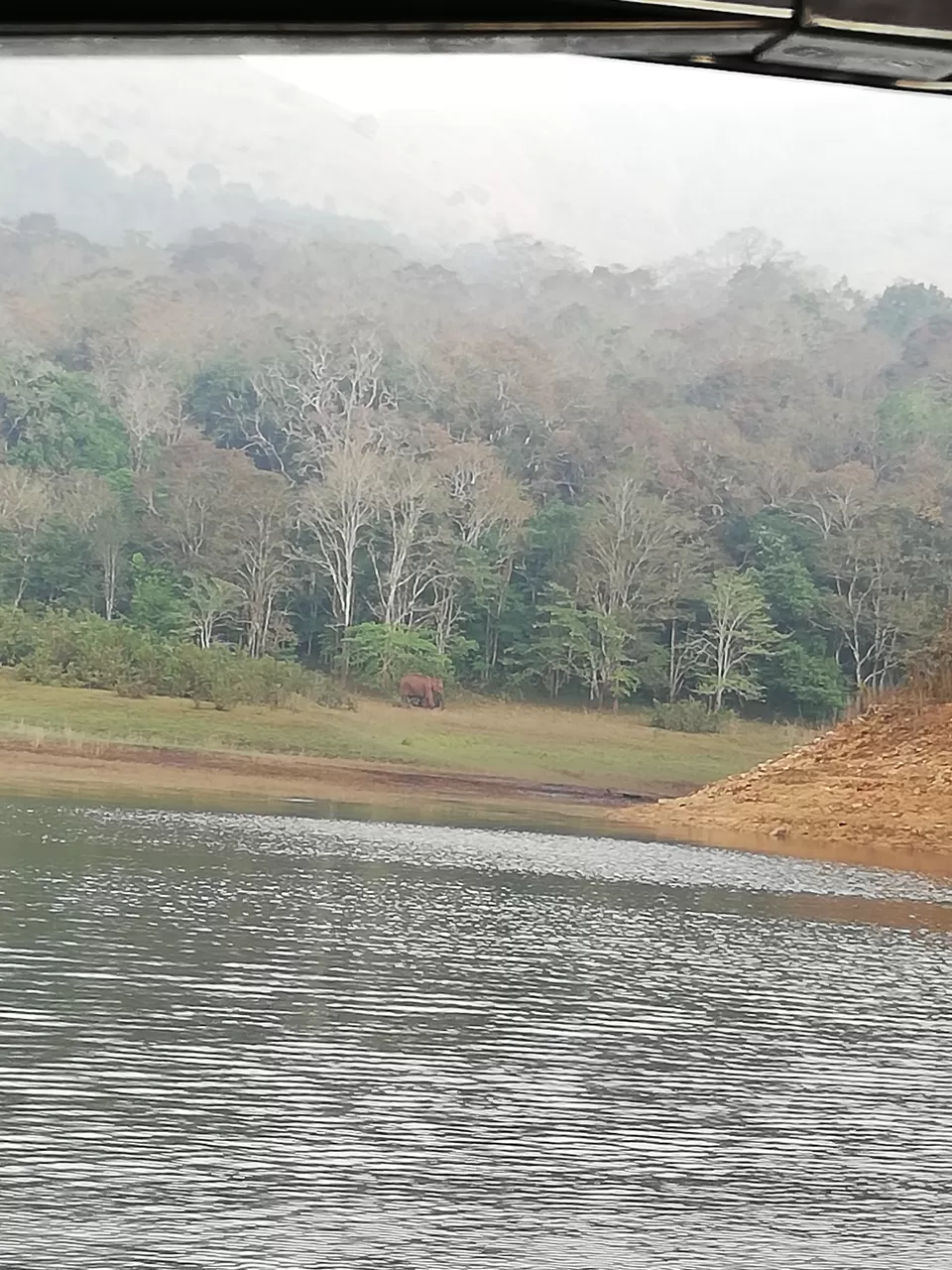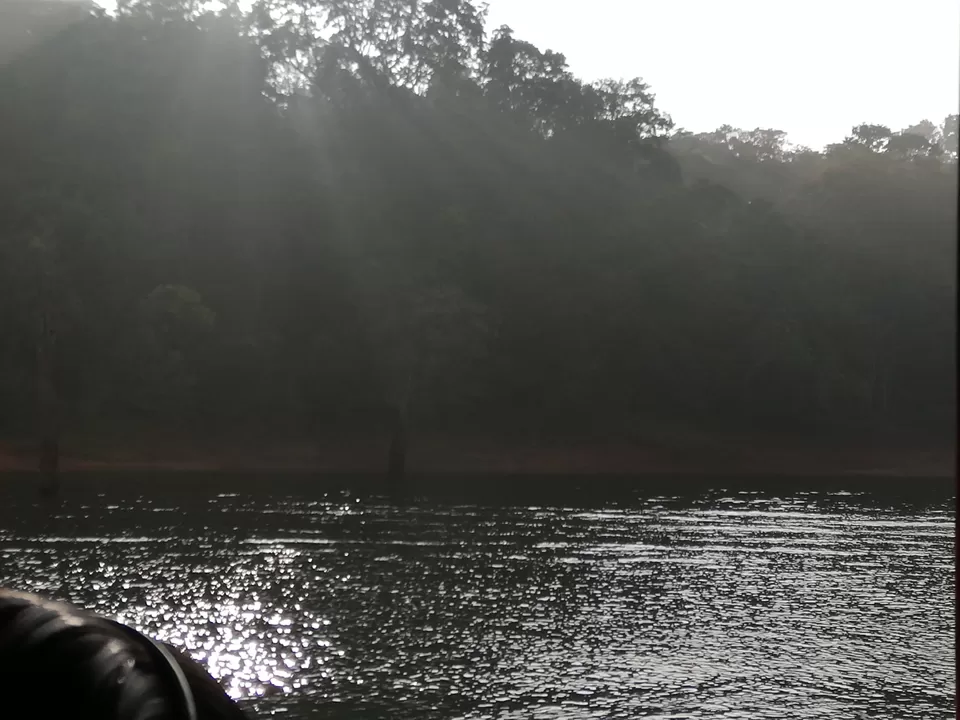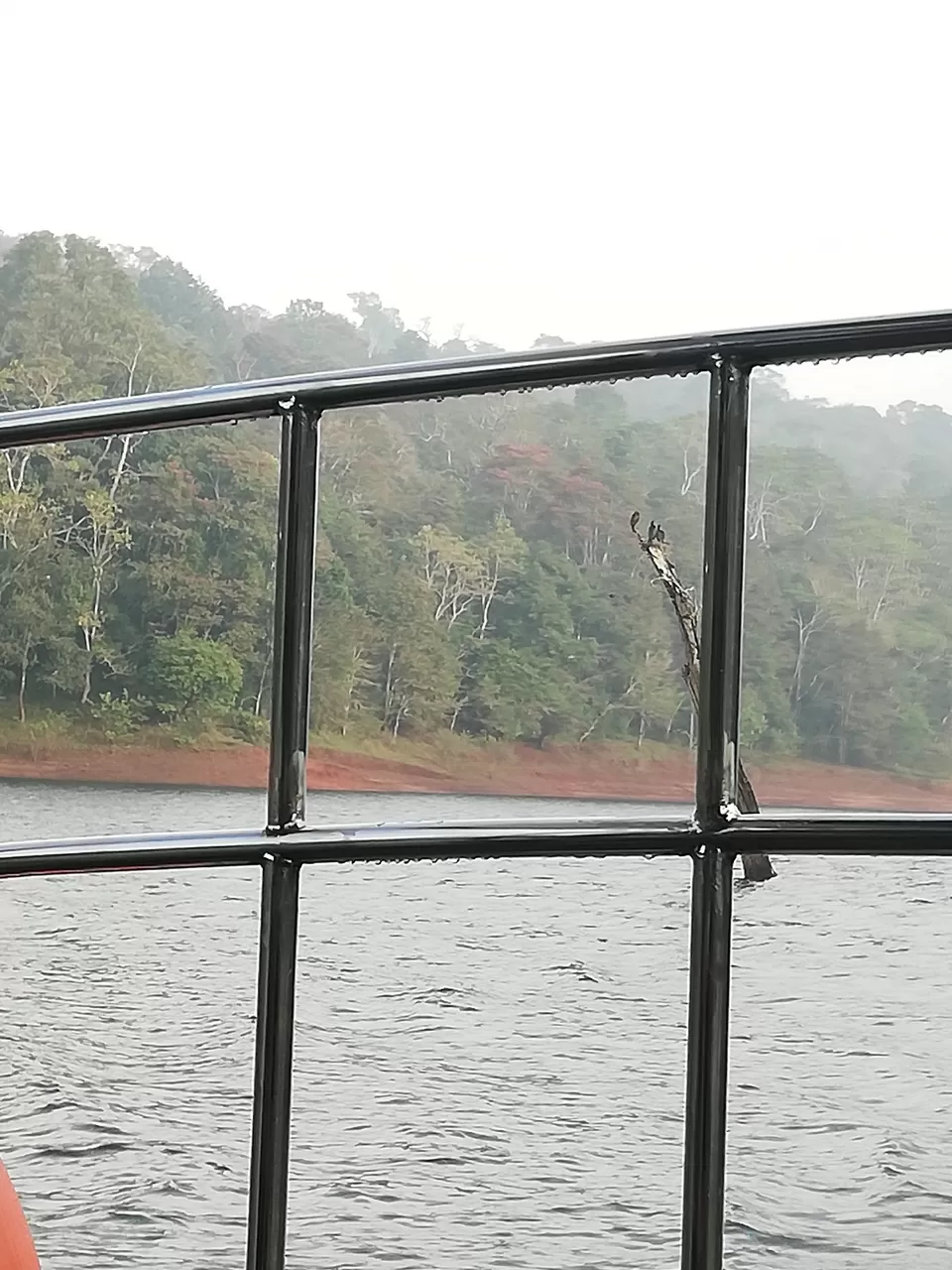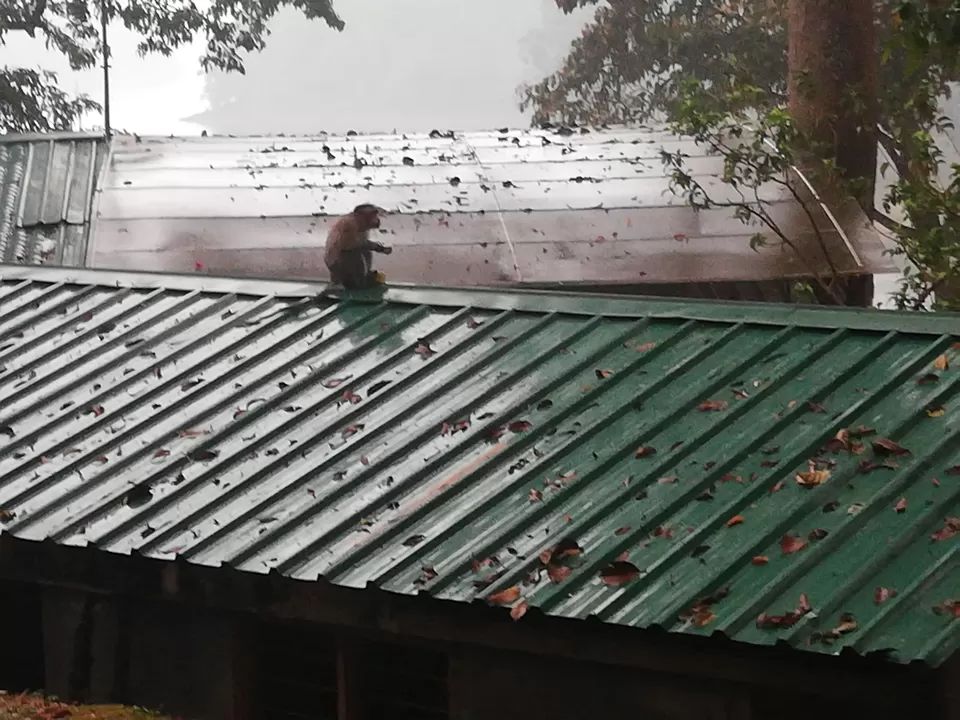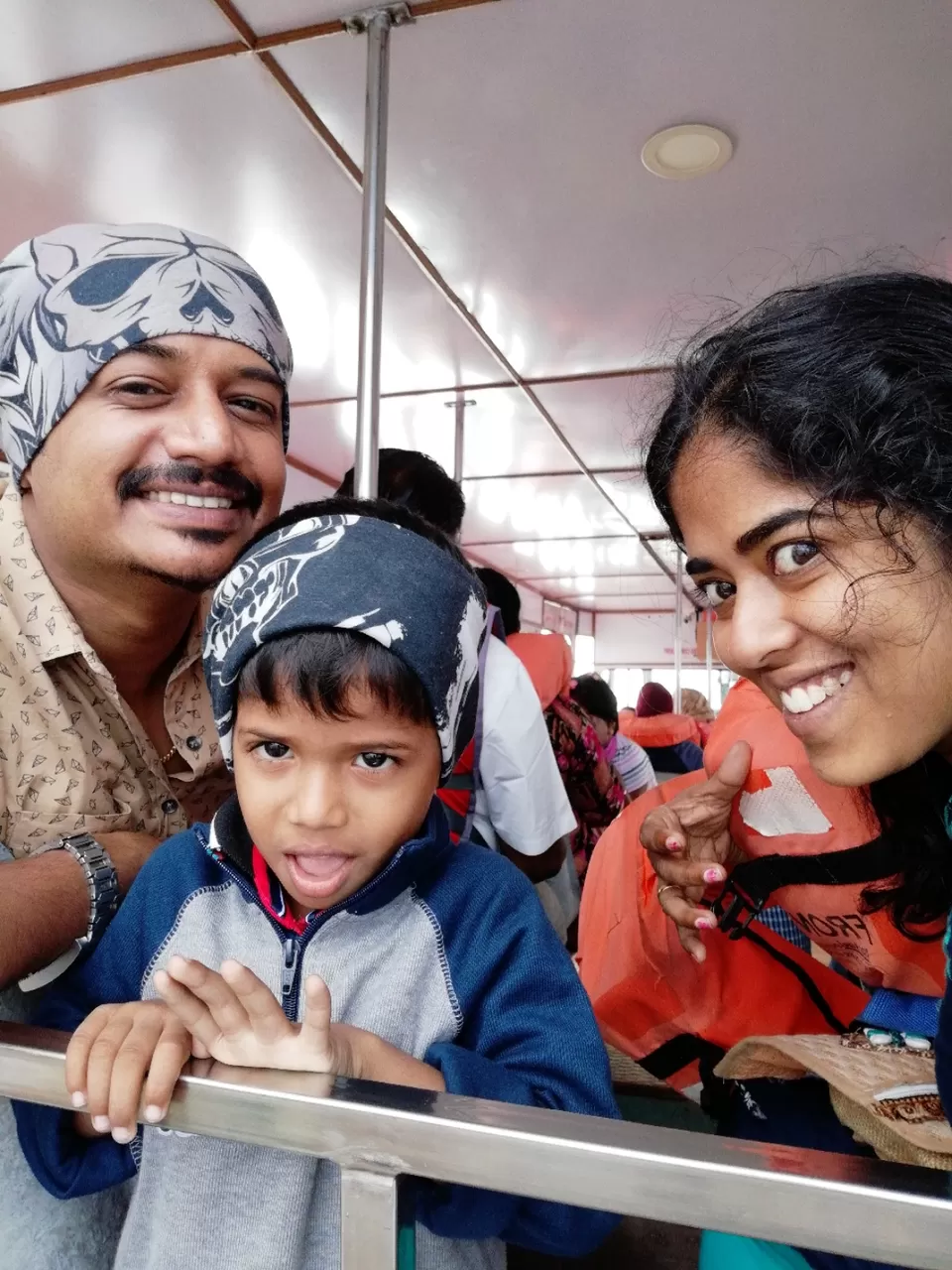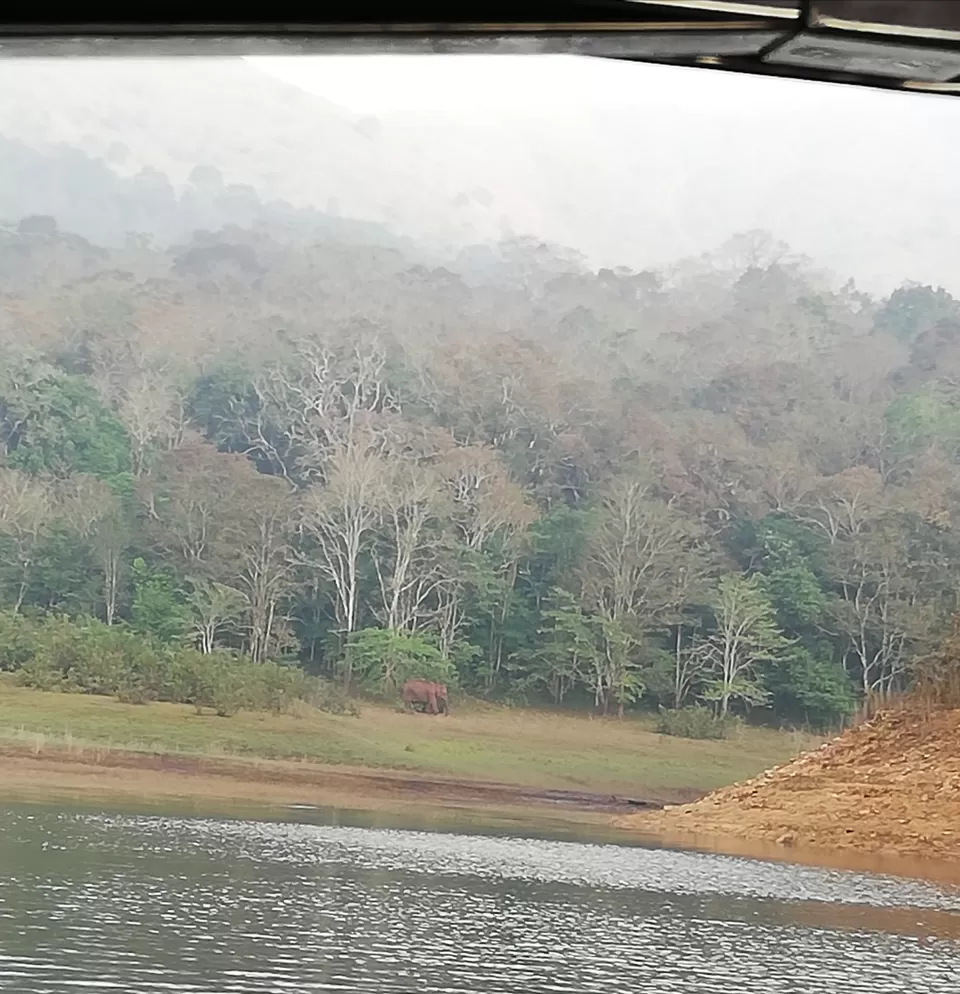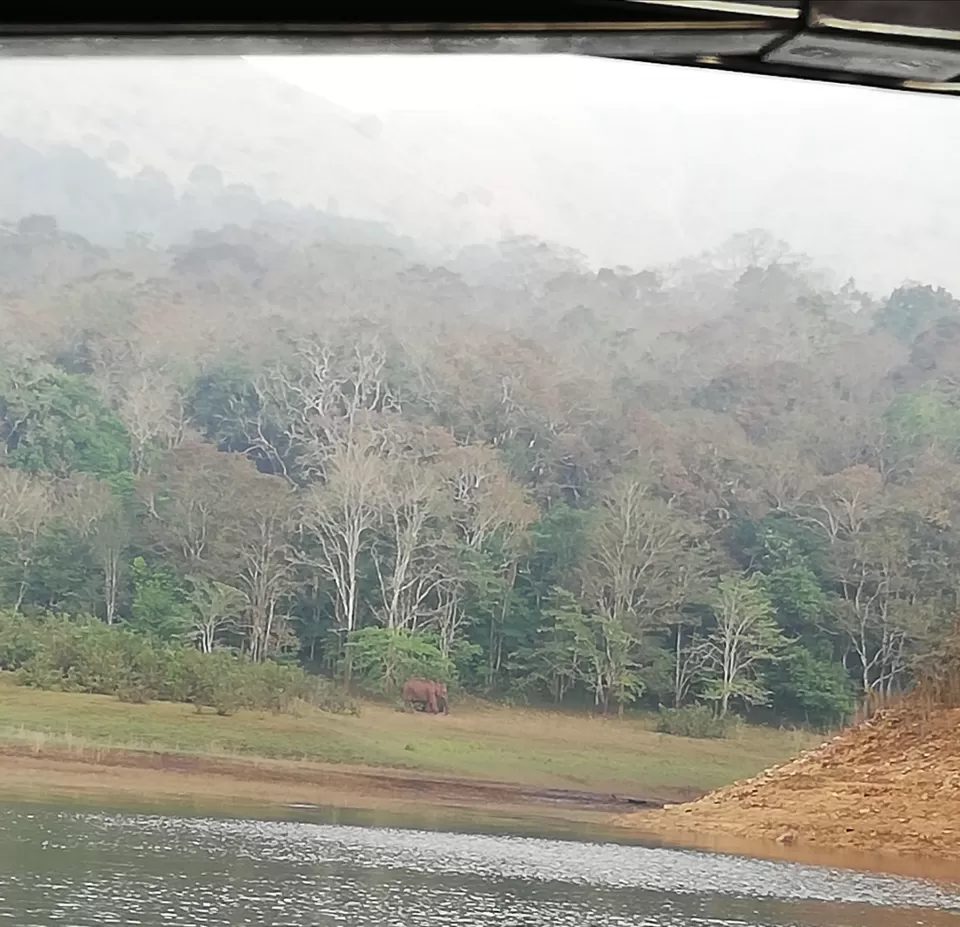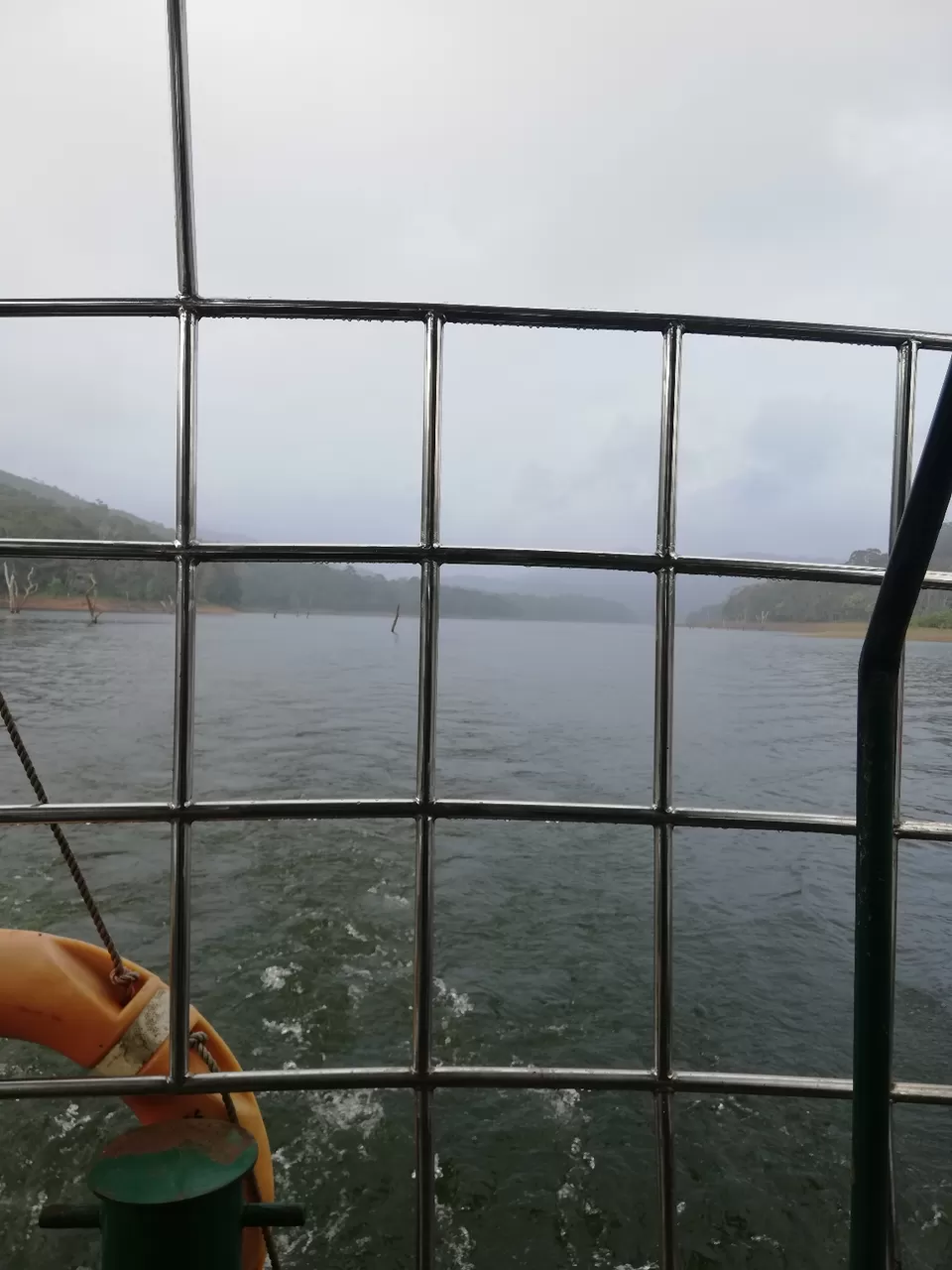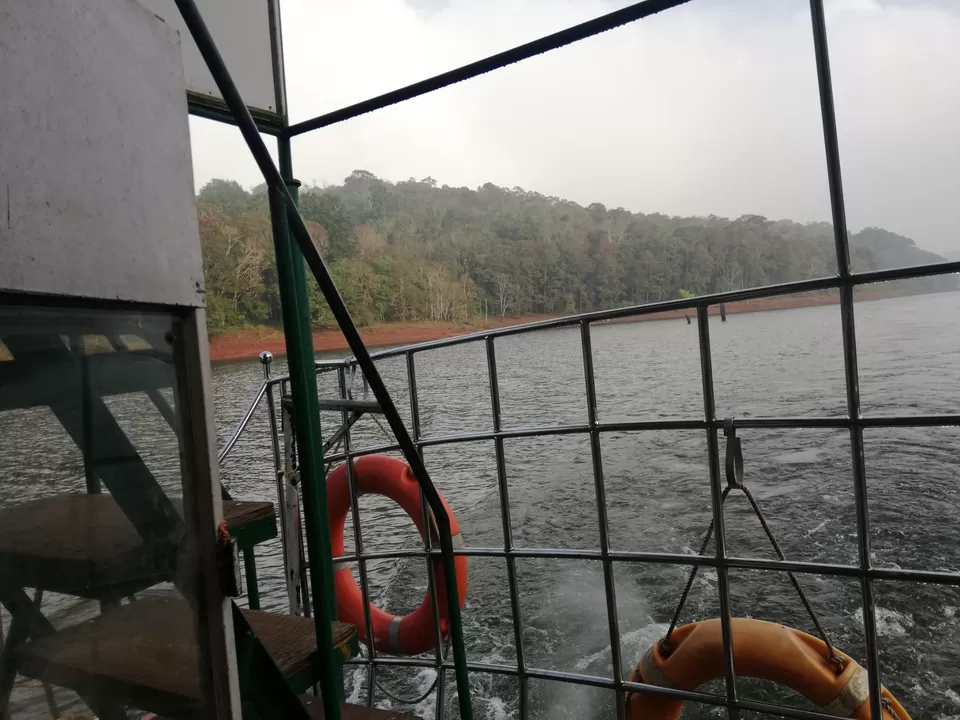 It was like getting a closer look in to the wild and simply awesome. The Periyar Lake is bordered by dense forest on both sides and we were lucky to sight an elephant and its calf.
After boating we again boarded the bus and after reaching entrance drove back to homestay carrying wonderful memories of Thekkady.
Note :
There are other activities like bamboo rafting, Jungle patrol, border hiking . But since 4 year old kids are not allowed we have kept it for our next trip.