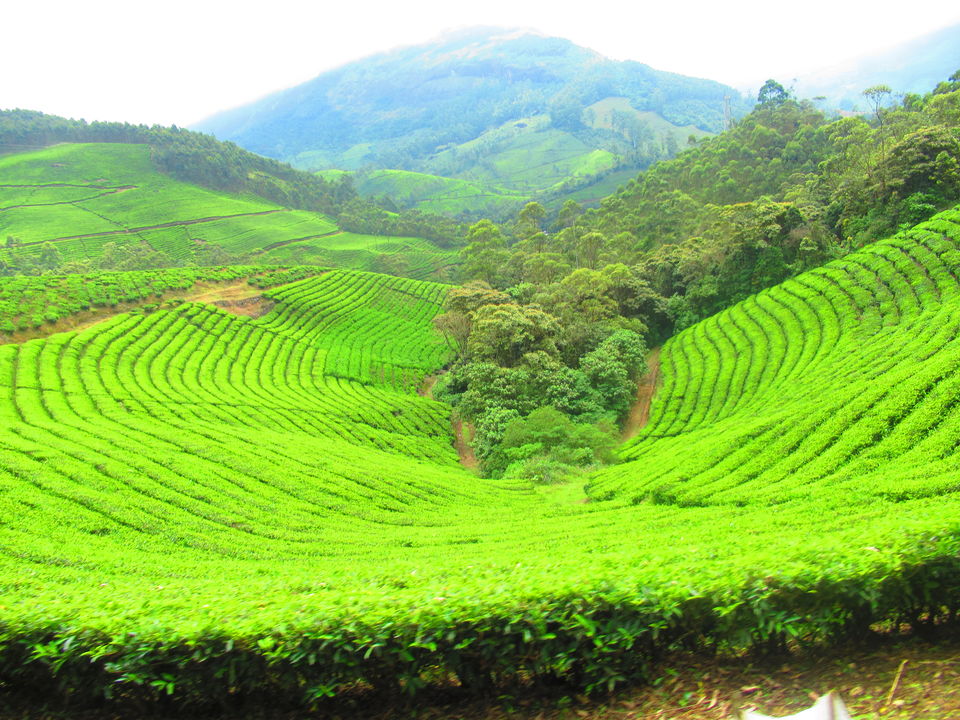 While visiting Kerala, don't try to hurry down the places for mere sightseeing. Each of the spots and the whole journey in itself is too mesmerizing and taking just a glimpse of them is not justice to God's own country. The places demand more and for a wholesome experience, you must oblige. Live every moment while in Kerala because the state is that much serene and it has been considered the best tourist destination for reasons to believe. Reasons which are far too many to be able to note down but enough to experience to the core. And good news! If you are on a look out to strike off a few experiences from your bucket list at one single shot, you have got to visit Kerala. You may sacrifice a bit on your budget but don't sacrifice on the number of days!
There are trips which sometimes make you feel home sick after a few days and you start yearning for your bed. No matter how much you loved the place and enjoyed it. But then there are ones which make you forget home. Kerala is one of them, surely! The diversity of Kerala has surely gone unnoticed – From high mountain terrains to tranquil turquoise blue oceans, from pristine backwaters to adrenaline-pumping adventure parks, from unexplored wildlife sanctuaries to magnificent malls, from lush green tea estates to rain drenched paddy fields, Kerala has got everything covered. And that too accessible within 3-5 hours drive!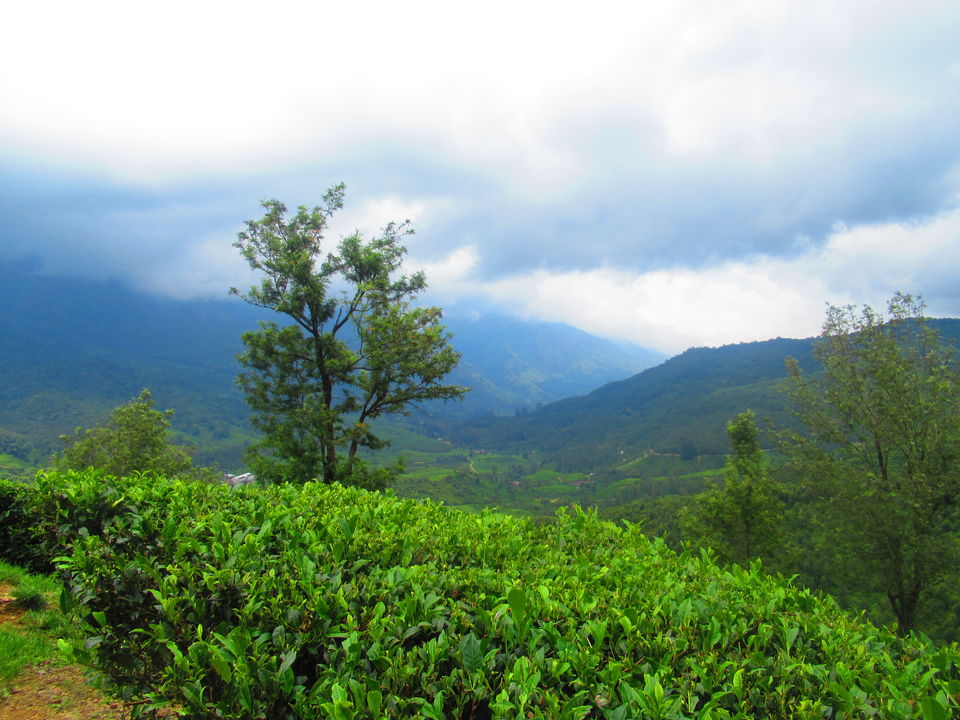 So here is an itinerary and some experiences of lifetime.
• Tea Estates of Munnar – 2 days
• Explore the wildlife sanctuaries of Thekkady – 2 to 3 days (Depends on your choice of activities)
• Tune yourself to the backwaters of Alleppey/ Kumarakom (Again depends on the kind of traveler you are!) – 2 days
• Come back to something familiar, city life of Kochi with a day trip to Athirappilly – 2 days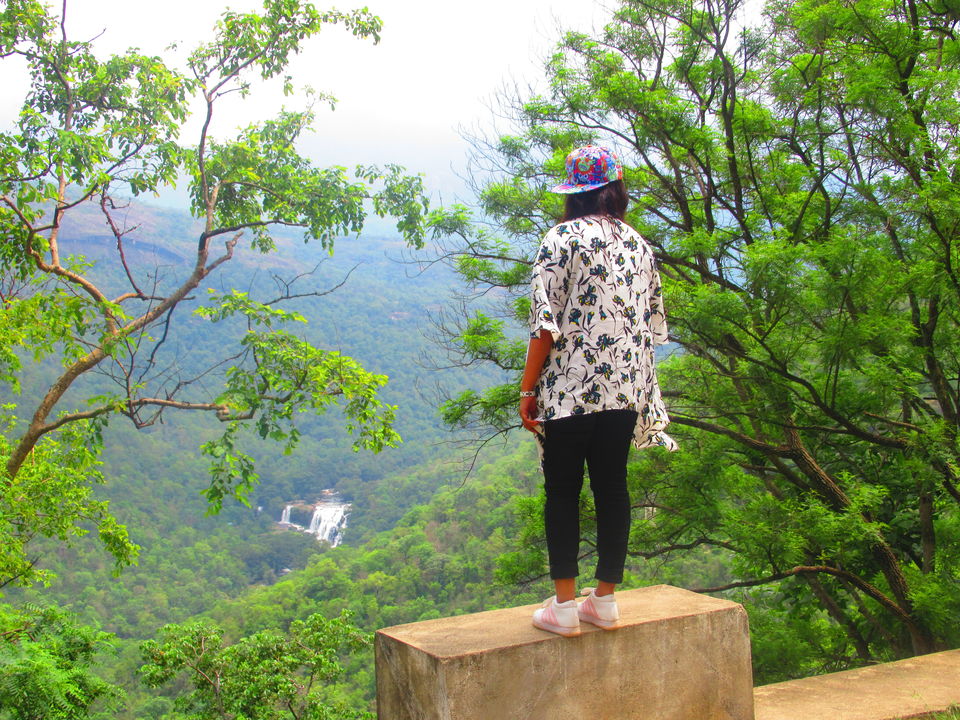 10 must have experiences while you are in Kerala:
• Visit a spice plantation
• Stroll in the tea estates and a traditional tea factory of Munnar
• Go for a jungle safari At Periyar Wildlife Sanctuary, Thekkady
• Experience the thrilling elephant safari and elephant shower in Thekkady
• Spend a night in the house boat of Alleppey
• Talk to the locals to understand the unique way of life in Kerala
• Go for an Ayurvedic therapy in Kerala where pure essential oils are used
• Go for a jeep safari in Thekkady to appreciate nature's bounty
• Buy local fragrances, spices, Ayurvedic medicines, homemade chocolates from the local markets for friends and family
• Click photographs. As many as you can and specially of the spice plantations and hibiscus flowers that you will see every inch of your journey
Here's a detailed itinerary so that you don't miss out on anything!
Day 1: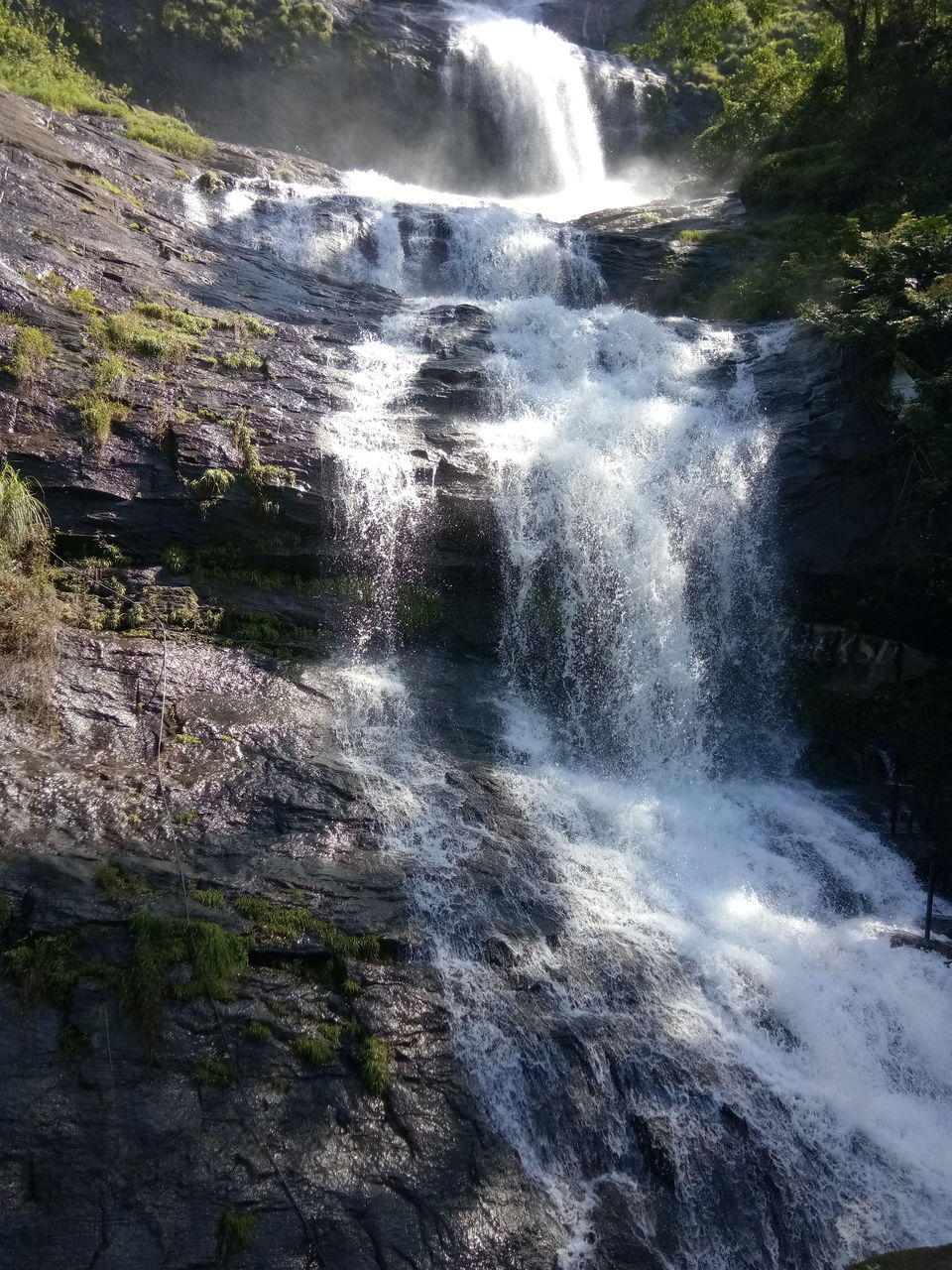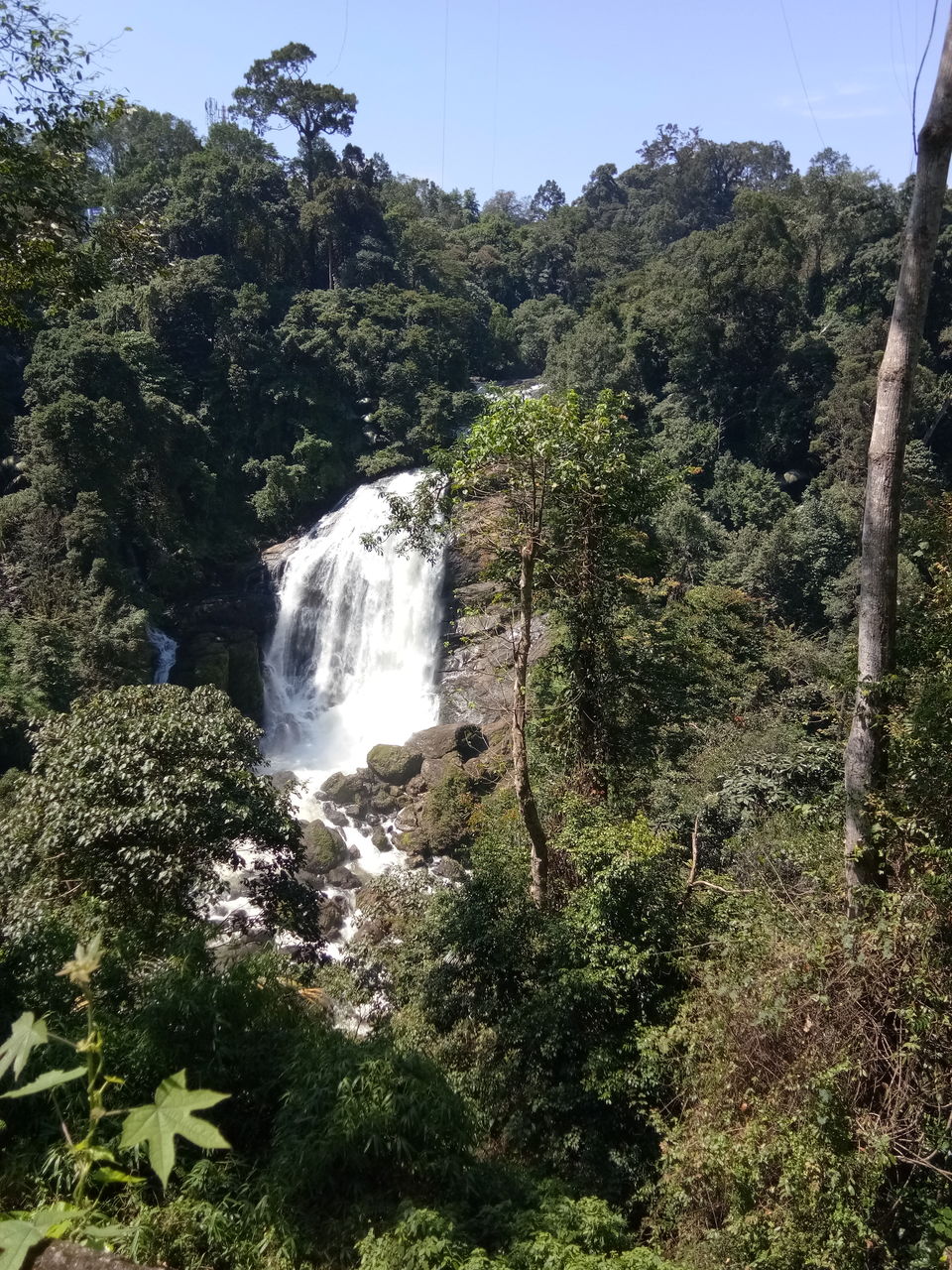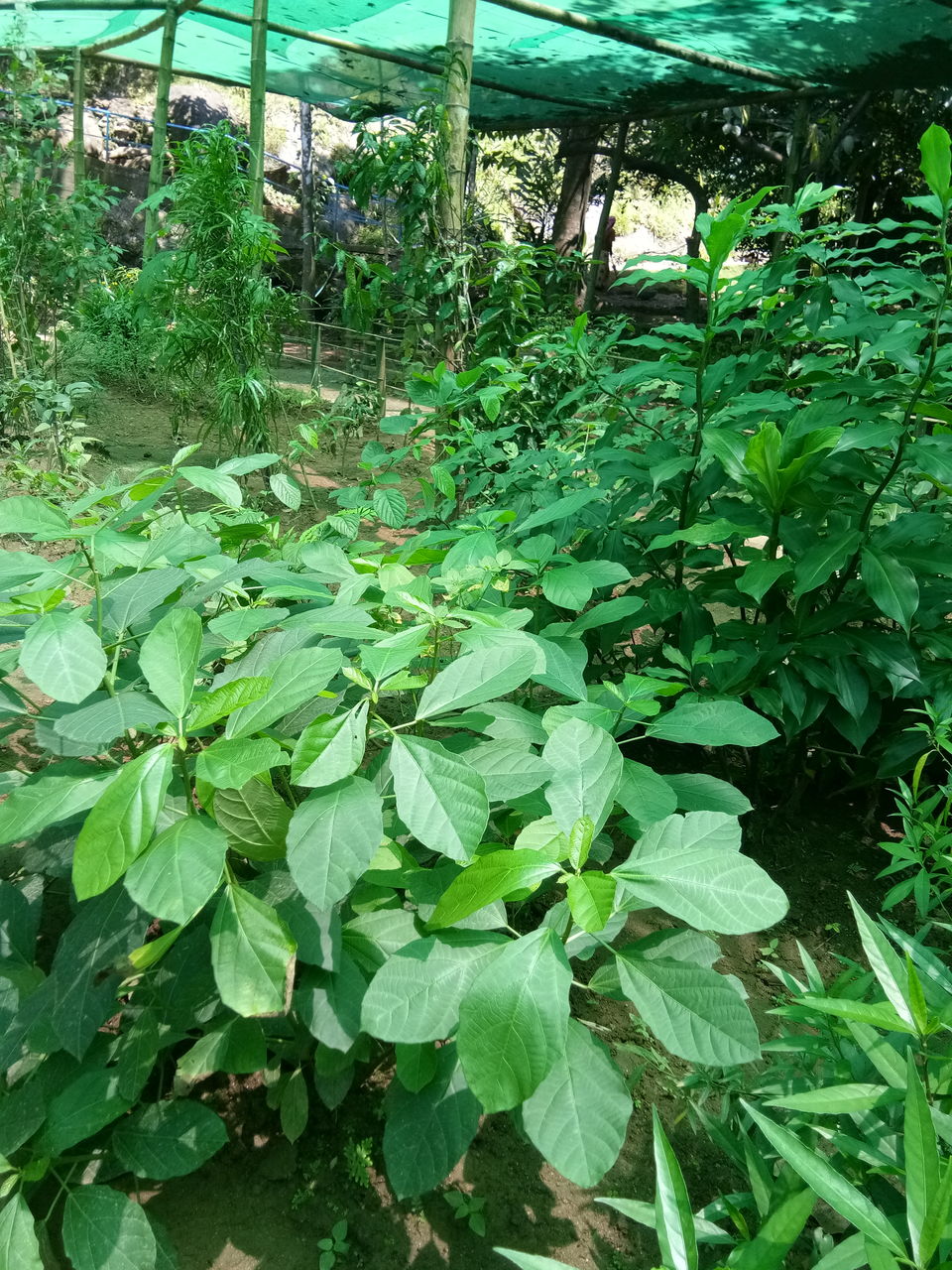 After you have arrived last night or early morning in Kochi, leave for Munnar early in the morning. Making it's way through the hustle bustle of the town, the road slowly escapes into forests on both sides. The scenery keeps changing within kilometers and soon enough, gushing waterfalls start making their appearance. The most stunning and famous among them being the Cheeyappara Waterfalls and the Valara Waterfalls! If you are visiting the state between July-September, expect your road trip with the lyrical sound of the waterfalls, all throughout! Then the lush green tea estates start making their appearance which is surely going to leave you captivated!
On the way to Munnar, there will be lots of spice plantations to stop by. A visit to the spice plantations will let you see more of solutions than problems and you will start appreciating creation like never before. You can also opt for an elephant ride and shower here. But if you are visiting Thekkady, I would suggest you to reserve this experience for now.
After reaching Munnar, visit some popular places including Top Station and Echo Point, boating in Matupetty Dam, Rose Garden and Kundala Lake. Finally, check in to your resort to unwind.
Stay at Munnar:
There are lots of hotels in the main town of Munnar. But if you are a person who is aversive of crowd, avoid them as much as possible. For some really good memories to carry back home, opt for a home stay or a resort, sitting at the lap of nature at the outskirts of the main town.
I stayed in a resort, 9 kms from Munnar in Pothamedu – Bracknell Resort. It has got the most amazing staff and service and they will not give you a reason for disappointment. Food was nice but not anything extraordinary. The rooms have an attached balcony which overlooks the spice gardens. All throughout your stay, you will keep hearing bird chirpings and the mesmerizing sound of the gushing waterfalls (only if you are visiting around monsoons).
Day 2: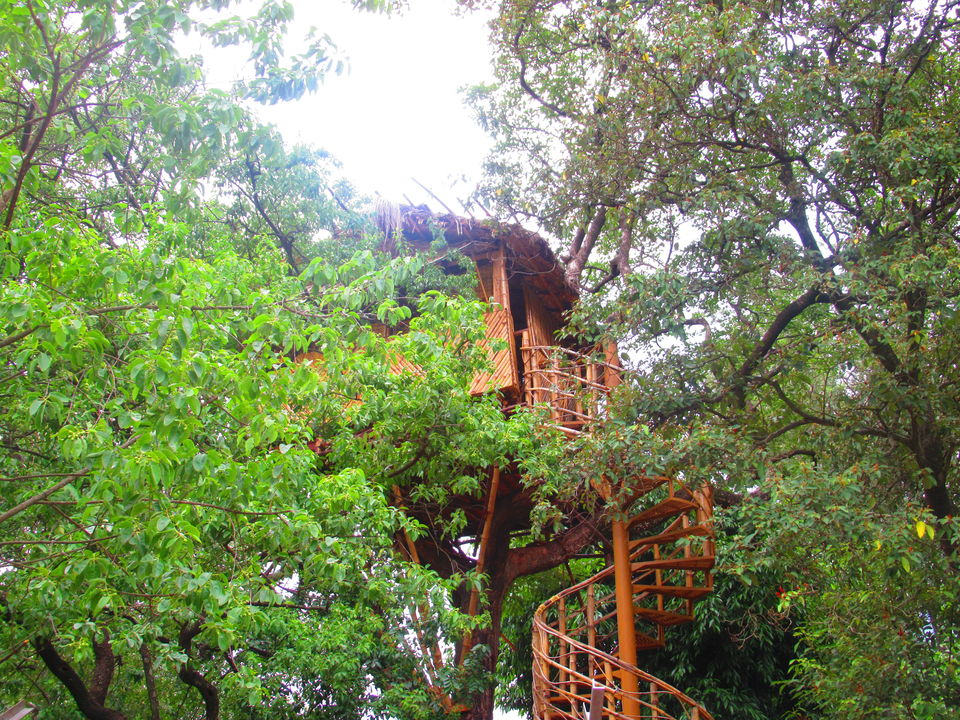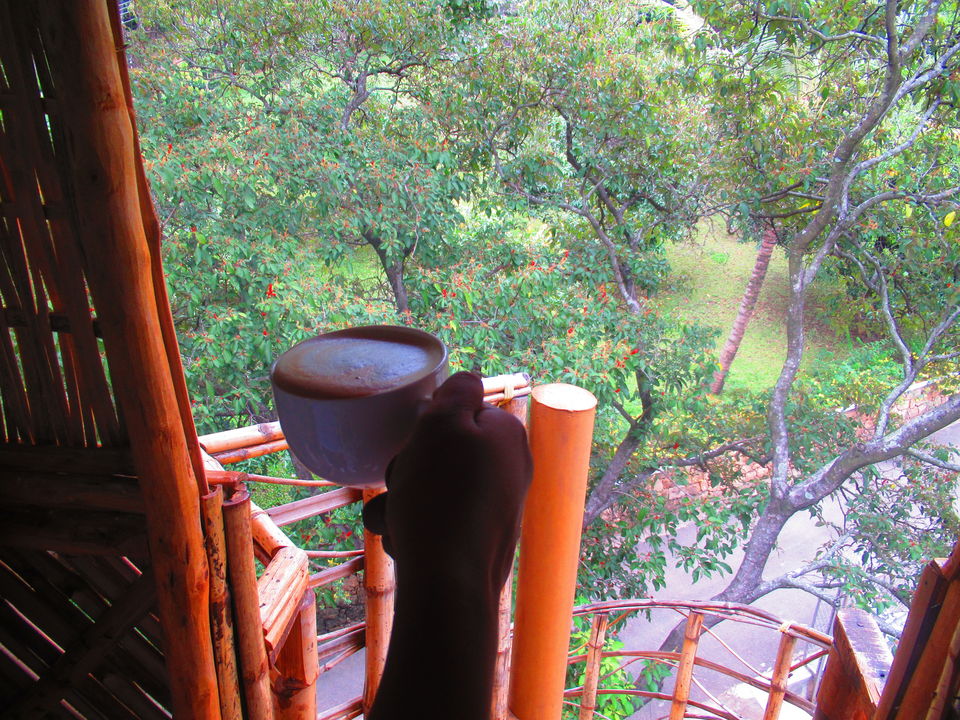 Leave early in the morning for Eravikulam National Park. Leave by afternoon and then visit Chinnar Wildlife Sanctuary through Lakkam Waterfalls, Karimurtty Waterfalls and Marayoor.
At Chinnar, you can trek down through the lust green forests to finally arrive at the foothills of one of the most astounding waterfalls. And I bet, it will be totally worth it!
Marayoor is a sandalwood forest which is mostly maintained by the government, so there is no provision to go inside the forest. But you can totally enjoy the view as the road unwinds. At Marayoor, there is a café with a tree house! Yes! You can stop for a cup of coffee there.
In the evening, you can go for a relaxing traditional Ayurvedic Spa which is a specialty of Kerala.
Day 3: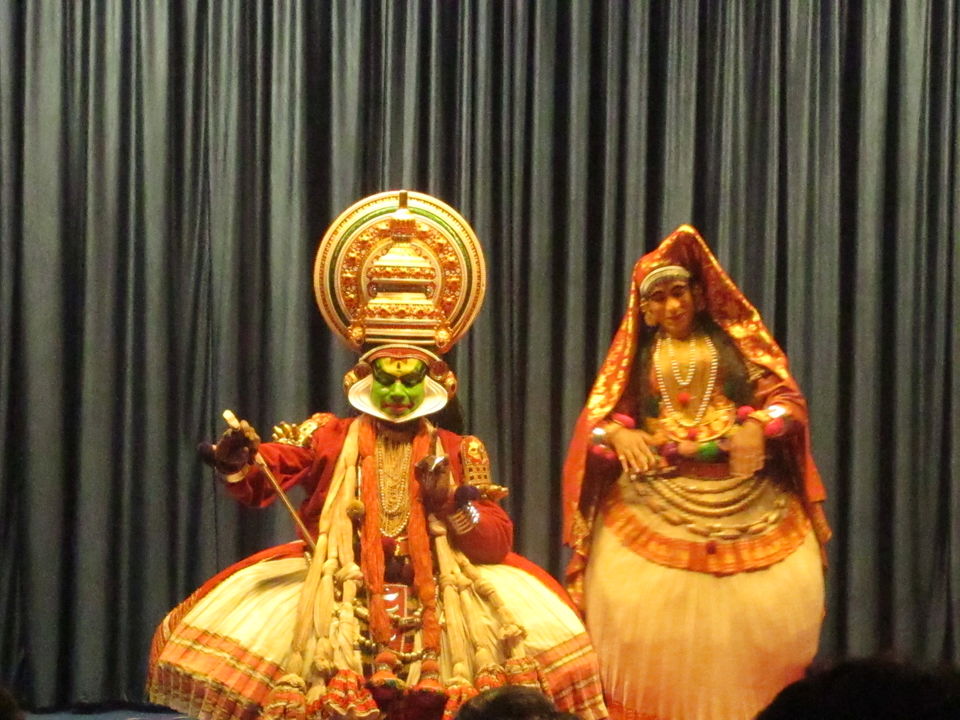 Leave from Munnar to Thekkady early morning. The road is a complete delight to the eyes. It all starts with the famous tea gardens of Munnar stretched to infinity with frequent appearance to bright red flower trees. Then you start getting the feel of the jungles of Kerala where hibiscus flowers have decorated the walls as if to add another tinge of perfection to your road trip.
After reaching Thekkady, check in to your resort. Relax. Reach Thekkady Elephant Camp around 3 pm to experience Kerala yet again. The programmes start at 3 pm, so don't be late. You can go for Elephant ride followed by an elephant shower (yes you read it right), Kathakali dance show, Kalaripayattu show, magical fountain show and then a magic show in the same order. Trust me, it's a complete package of entertainment. They also offer jeep safaris which you can book for another fun-filled day.
Stay at Thekkady:
Yet again, I would suggest you to stay in a resort, rather than a conventional hotel to experience the raw beauty of Kerala from a closer perspective. There are several resorts in Thekkady. We stayed at Coffee Routes Bungalow which was fairly good. The service didn't live up to our expectations. Food was very nice. The resort is a huge property with most amenities and a nice view to offer.
Day 4-5: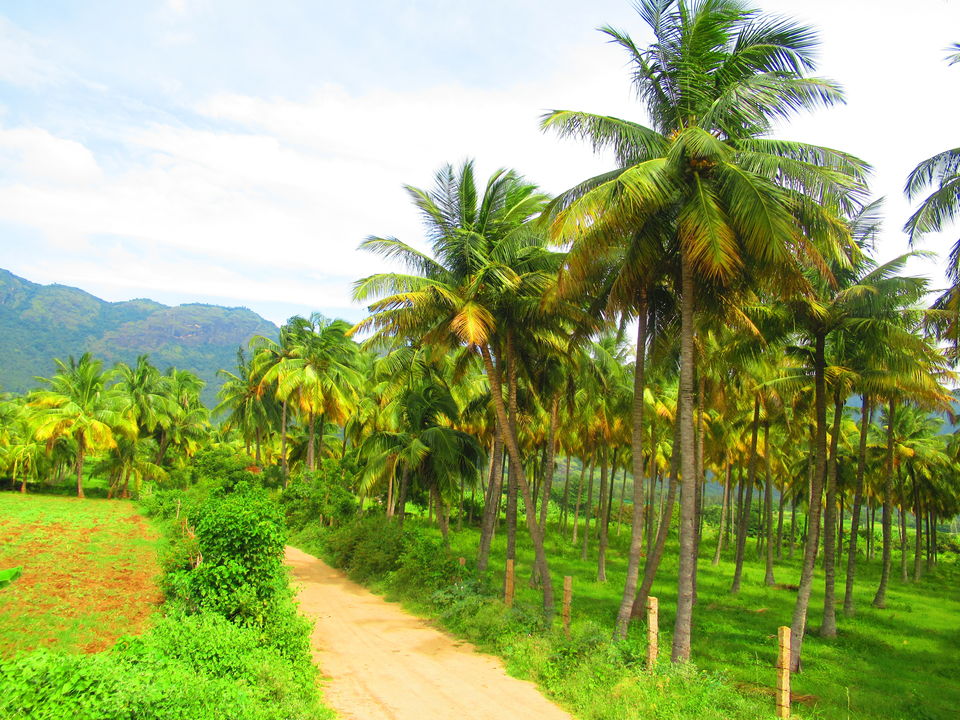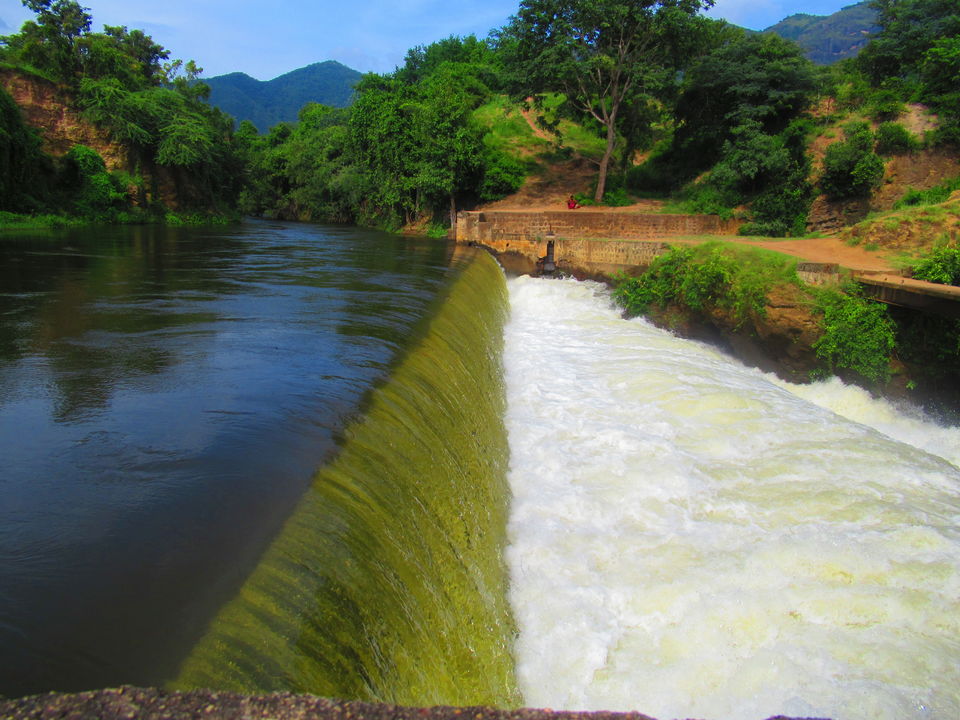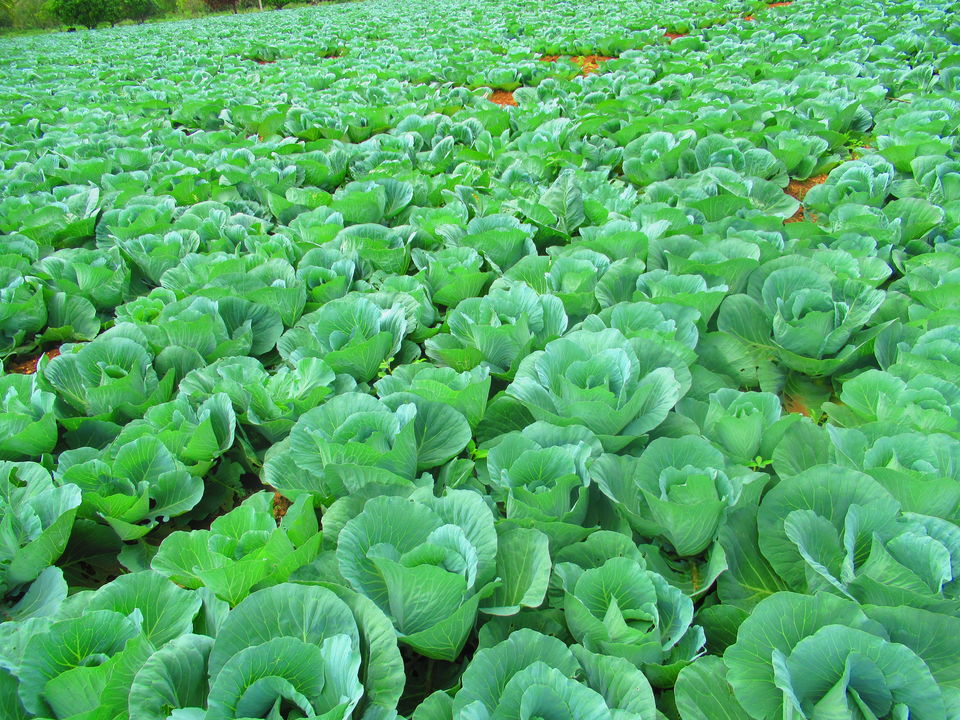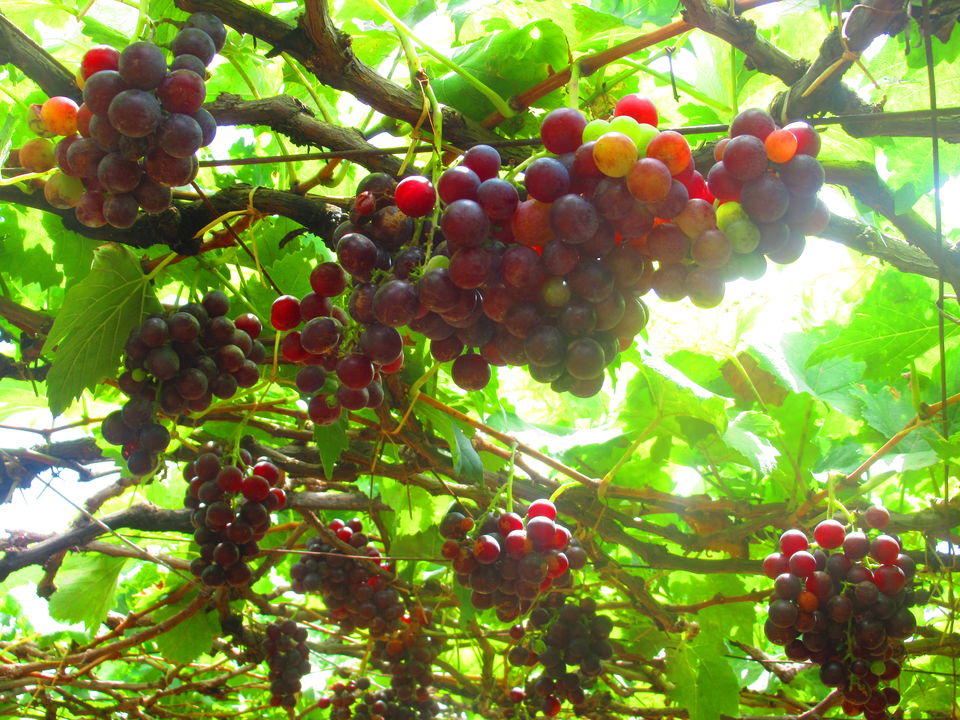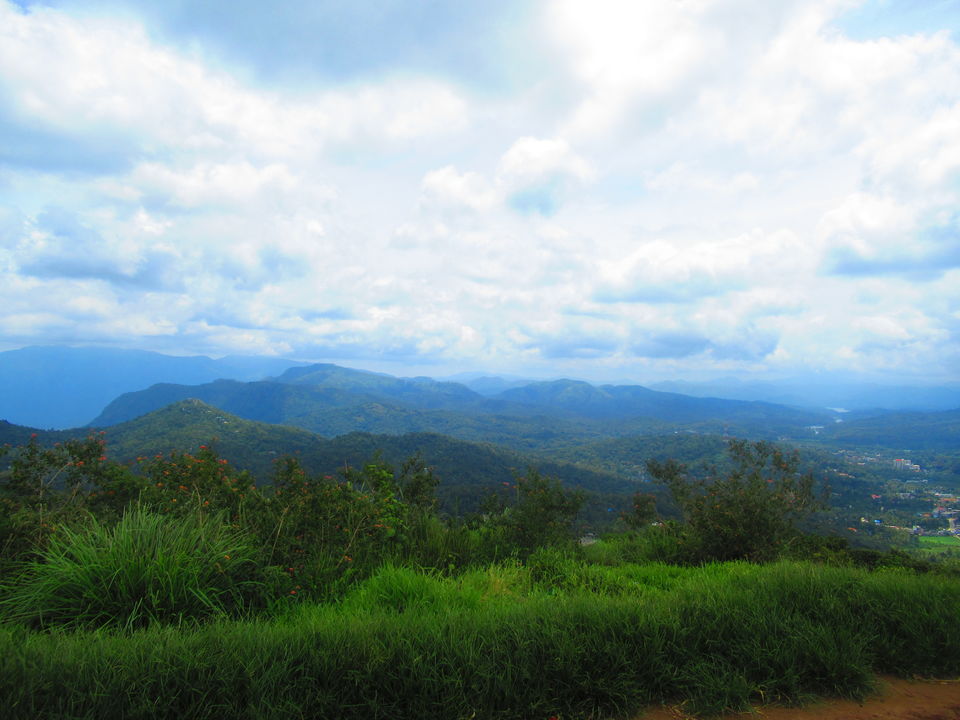 If you have only two days in hand, you can either opt for a jeep safari or visit the famous Periyar Wildlife Sanctuary.
If you decide to go on a jeep safari, you can take either the Gavi route or visit the Kerala Tamil Nadu border. Each of these is a different experience which I have charted out in a different article. In the evening, stroll at the local market of Kumily/Thekkady. You can also go for a thrilling bamboo trekking in the Periyar Wildlife Sanctuary which is offered by the forest department when the whole world is asleep, at 1 AM! You need to get your tickets booked in advance. They take at the most 50 people including 4 gun men. Now you can imagine the thrill?!
If you have another day in hand, you can go for boating or bamboo rafting in the Periyar Wildlife Sanctuary. Go boating or bamboo rafting in the Periyar Lake. And if lucky enough, you can spot some animals and try your hands on wildlife photography!
Day 6: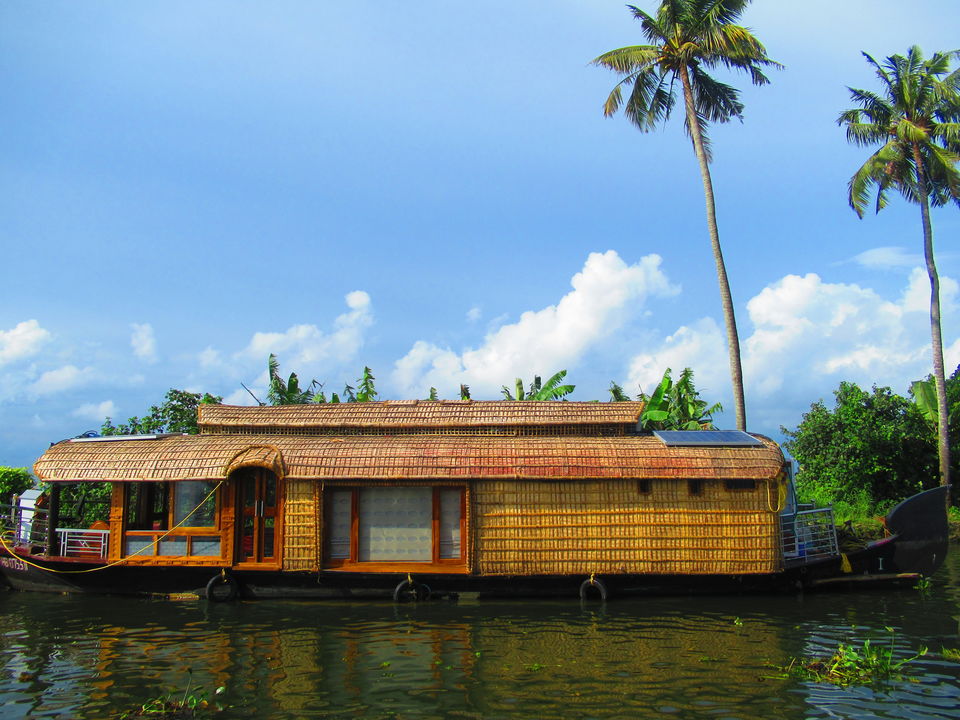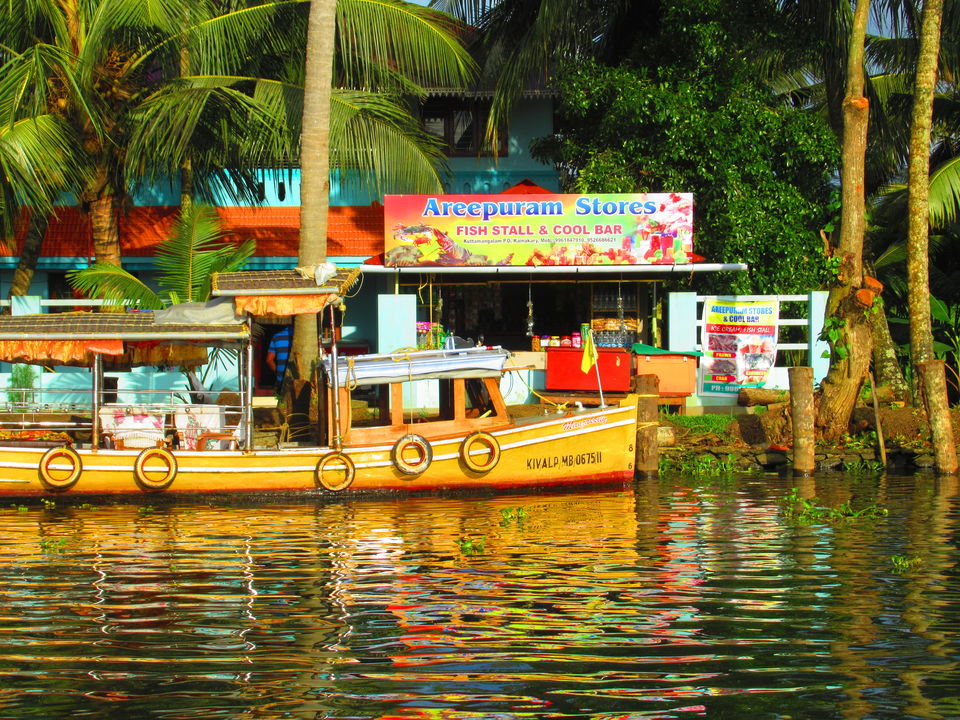 Leave early morning for Alleppey/Kumarakom. Check in to your houseboat and just relax. Around sunset, you can go kayaking or canoining through the narrow backwaters of Kerala dotted with palm trees on both sides. I learnt a lot about Kerala and their lifestyle at Alleppey and you can read this article to know how life is in Kerala.
Day 7:
Leave for Kochi early in the morning and experience city life. On the way, you can stop and relax at the Marari beach. It's a clean beach which is not flocked by people. So it gives you a perfect opportunity to relax and unwind and also some amazing pictures.
If you are visiting Kerala with children, you can head to Wonderla. It has got some of the most amazing rides in the country. No doubts, it remains badly crowded on most days. If you hate waiting in long queues, I would suggest you to refrain and instead head to Fort Kochi.
Fort Kochi is one of the best places to get a rustic feel of Kerala. It is famous for the Chinese fishing nets. This place gives you some sure shot opportunities for great photographs!
In the evening, you can head to Lulu Mall, Asia's largest Mall for some window shopping. Try out some amazing delicacies at the Bloomberry's café.
Day 8:
Leave early morning and visit the Athirapally and Vazhachal Waterfalls – Kerala's most famous waterfalls! Located in the Thrissur district of Kerala, it is one of the most amazing places to take a walk along with nature. The soft splashes of water will leave you refreshed, for sure!
So, that's the itinerary for an 8 day trip to Kerala for a life-time experience. It is surely going to freshen you up so that you can appreciate yourself for taking a much-needed break from the monotony of life.
If that was helpful, let me know in the comments below. If not, then surely let me know. You can DM me for any doubts or other suggestions and I will be happy to help. But make sure you take this trip, for it's a life changing experience. If not anything else, it will teach you the importance of calm! Don't forget to follow me at Instagram – the_wandergirl_
Frequent searches leading to this page:-
Kerala Tourism Packages Honeymoon, Kerala Tourism Packages For Family, Top Kerala Tour Packages With Price, Best Kerala Tour Packages For Couple With Price, Kerala Tour Packages 3 Nights 4 Days Price, Best Kerala Tour Packages With Price From Delhi, Kerala Tourism Best Places To Visit