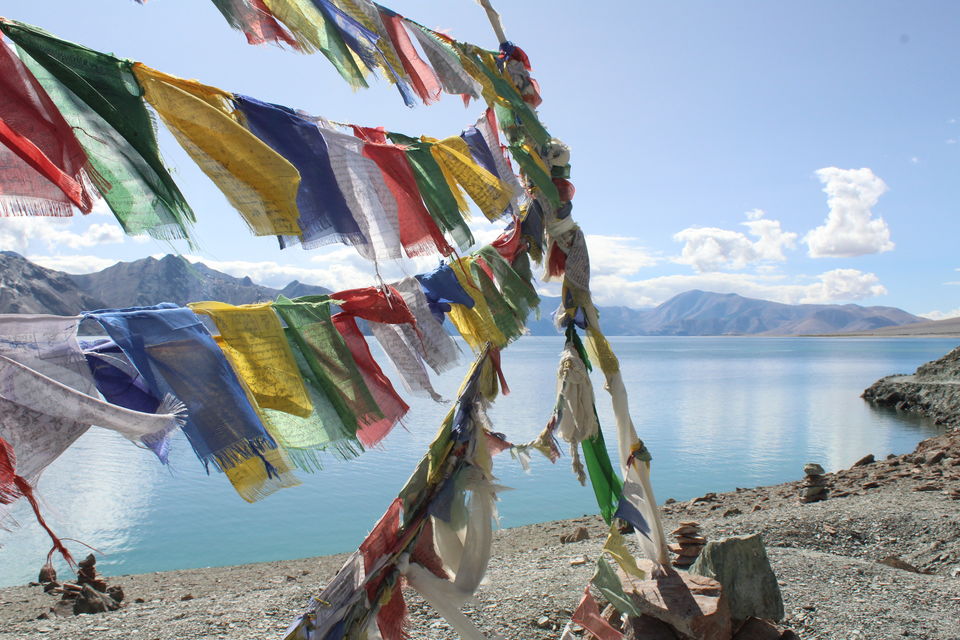 Juley everyone!!
As I started writing this blog, I was recollecting all those memories from the most stunning place on earth. I am sure everyone who gets a chance to visit this place will fall head over heels in love with it. I have been longing to visit Ladakh once again ever since the day I came back from here. It is the kind of place that leaves you wanting to come back for more.People who visited Ladakh can relate to me here.
It is an underrated tourist destination, yes I said underrated. I know off late people are visiting Ladakh a lot, but after my trip of two weeks there I feel it deserves the kind of attention that Europe or Northern lights or Niagara falls or whatever other world famous tourist destination gets. As much as I want more people to witness this place, more tourism might destroy the beauty that it is. So responsible tourism is very important in a place like Ladakh.
Ladakh is just as magical as it sounds. It has got river rafting at Zanskar, it has got sand dunes where you can take a double humped camel ride, it has got hot springs, snow clad mountains, gorgeous lakes, deadliest passes, peaceful monasteries, beautiful panoramas anywhere you turn around. It has got the sweetest people too. So basically it has got everything to entice a traveller! It is a place filled with surprises.
Now I will take you through our itinerary day by day.
Srinagar-Sonmarg-Kargil-Leh-Nubra-Panamik-Pangong-Tsomorri-Jispa-Manali
This was the basic plan. I would suggest all these places except Manali which you can skip if you wish.
Day 1
When you are visiting Ladakh you can either take a direct flight to Leh to witness that famous view of Himalayas from your plane window or travel via Srinagar and Kargil. We preferred the latter because we wanted to visit Kashmir and also it turned out to be best for getting acclimatized to the altitude and weather. Added bonus was amazing landscape drive views.So I took a flight from Bangalore to Srinagar. Met my friends at the airport and first stop was lunch at Srinagar(obvious). After the delish meal we decided to check-in first before exploring the city. The best part about Srinagar was houseboat stay on Dal Lake!!This is must if you visit Srinagar. It was a cozy houseboat and right outside our window was Dal Lake. Best right?! After a tiring afternoon the Kashmiri Kahwa refreshed us instantly. I have tried Kahwa in few other places too but nothing comes close to this one.
The shikara ride is something you shouldn't miss in Dal. Our host arranged us a shikara. You get to see so many beautiful views of Dal lake from the shikara. It also took us through floating markets of dal lake. Most of the shops were shut on the day I went as it was a government holiday. Oh! did I mention you get to see India's first floating post office on Dal Lake? You can send postcards to your friends from here.Cool huh?! A little heads up that saffrons vendors, flower vendors will pester you during the shikara ride.Just ignore and enjoy. We ended the shikara ride while the sun was setting, imagine the hues! Ended the day with a perfect Kashmiri meal. I don't remember the name of a paneer dish we had for dinner but I do remember that it tasted so damn good. I really wish we had spent few more days in Kashmir just for the food ...also for Kahwa.
We also visited the Mughal gardens in Srinagar.It is a huge garden with so many different kinds of flowers that we don't get to see normally in South India. But it is a crowded place. You have to bear with that.
If you are planning to buy spices or the famous kashmiri saffron from Srinagar, buy only from Government approved shops. The almonds and saffron you get from Srinagar. Definitely better in quality than what we get from here.
Day 2
Needless to say morning in Dal lake was as beautiful as the evening. Too bad we had to leave Srinagar. But I was looking forward to see Kargil. First stop after leaving Srinagar was Sonmarg. Before this trip I have seen places like Sonmarg only in movies. Horses grazing in green meadows and snow capped mountains in the background. Sonmarg is just too beautiful. We had a brief stop at Sonmarg to click some pictures and proceeded toward Kargil. But you can also spend a day here if you have time. Accommodations run by J&K Tourism Department are available for stay.
Everything was breezy until we were nearing Zoji La pass! Only a thin line was available as a road and also it was extremely bumpy. When I was wondering out how would our vehicle even go in this road there were vehicles coming from the opposite direction as well! The altitude is around 11650 ft. I was freaking out and it was really scary to look out the window.But I suggest you overcome that fear and look out the window because the view is gonna blow your mind. The pass lasts for about 9km. It remains closed during winters. After Zoji La pass you would enter Drass Valley from Kashmir Valley.
Soon we reached the Kargil War Memorial. I was in school when Kargil war happened.I remember how shattered we were but so proud of Indian Army. We donated money and some relief material during that time.You will realize that all the help we provided to our soldiers during the war is nothing compared to what our soldiers did for us in the border.
This memorial is built in the memory of martyrs who sacrificed their lives in Operation Vijay. Once you enter the memorial you will be walking down the Vijaypath and you can see the Tri color flags fluttering. You will reach the Amar Jawan Jyothi. This is an eternal flame dedicated to the martyrs. You are not allowed to go near that but can see from a distance. Once there is a group of tourists one of the soldiers will tell you all about the Kargil war. To the right of the Amar Jawan Jyothi is the Manoj Pandey Gallery. Inside this gallery you get to see the photos of war heroes, photos from the actual war, letters written, uniforms of soldiers, guns and choppers used in the war.A little heads up ..You are definitely going to come out of the gallery all emotional. To the left of Amar Jawan Jyothi you can see memorial stones. In those stones names of the martyrs and their rank details was carved. This place caused a huge lump in my throat. By this time I lost the will to take photographs. I just couldn't walk inside this area.
I will remember to be grateful to these soldiers everyday and not take the independence for granted. This memorial doesn't have any entry fee but valid ID proof is required to go inside. Photgraphy is permitted.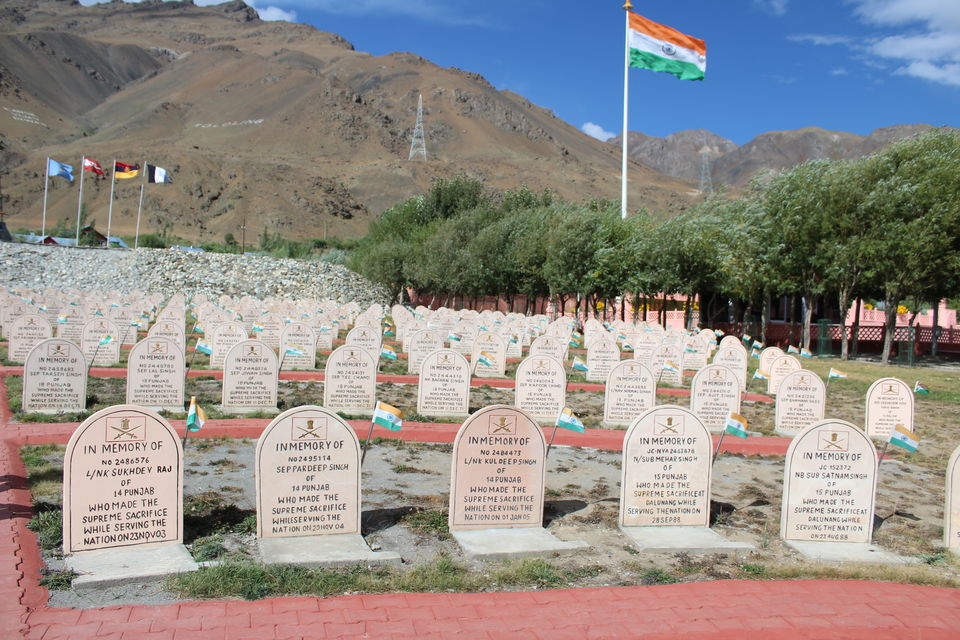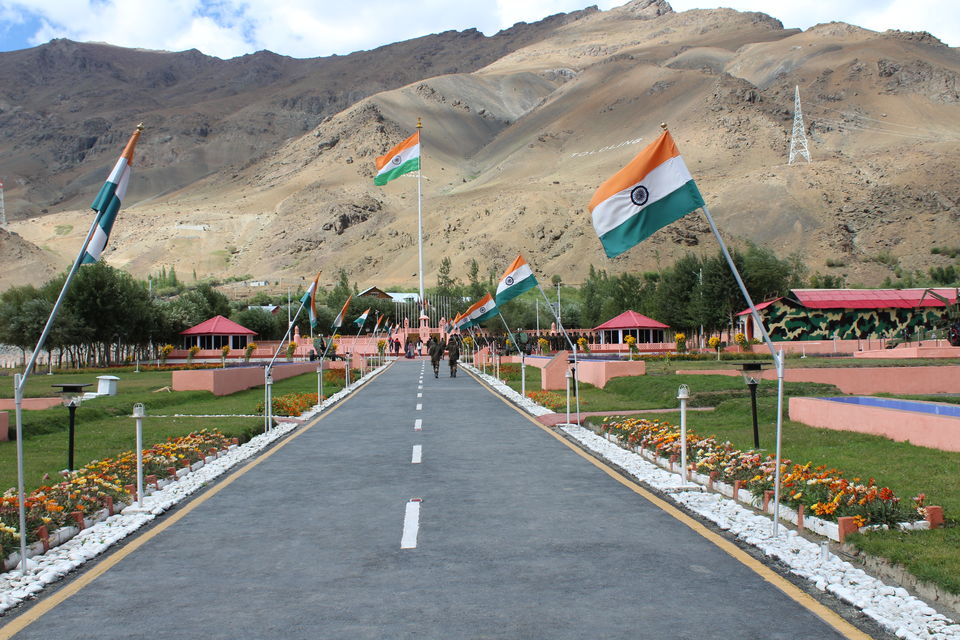 We called it a day and reached the hotel. The hotel we stayed in Kargil was relatively new and it was so beautiful surrounded by hills. View from the room was amazing. Best part of this stay was the bhaiya who sang Chala Jaata hoon.. for us during dinner. Everytime this song pops up in my playlist I am instantly taken back to the Kargil night.
Day 3
It was an early morning kinda day. We started very early to Leh. Kargil to Leh drive has some amazing landscapes. The kind you see only in Game of Thrones. You know the surprising part? I don't have any pictures from this drive but I remember all the landscapes we drove across. I guess we were all awestruck throughout the drive to take pictures. I distinctly remember some reddish brown rock formations. I have never seen anything like that before. It was too beautiful. There is Lamyru Monastery on the way to visit. Also Magnetic hill which I didn't find very interesting.
You must have heard this quote"Journey is more important than the destination". This quote applies well for Ladakh. Prepare your mind for slow travel in Leh. It is always not about visiting a particular tourist attraction or reaching a destination. The journey is more important here. Keep looking around for surprises during your drive.
We reached Leh in the late morning, checked in and we were ready to go outside.But the hotel caretaker advised us to take it slow. First day in Leh is very important.Your body has to get adjusted to the altitude and weather. You have to drink plenty of water and take rest to avoid mountain sickness. You will observe changes in your breathing pattern. Don't exert yourself.Best thing would be to read a book and enjoy the view from your hotel room.
So we slept for a while in the room and went out after a while to see Leh market. It is a very lively area. You can see vendors selling super fresh vegetables and apricots. Also stuff like jewellery,dream catchers etc..You might want to pick up a bottle of homemade apricot jam from Leh. I did and it was delicious. We roamed in the market area a bit and went back to our room to rest again.
Day 4
Today was all about Leh city tour. First stop was Hall of Fame. This is something like Drass memorial. You will find this just when you are entering Leh city. Hall of Fame is a museum constructed by Indian Army in the memory of martyred soldiers from Indo Park war and Indo China War. It has two floors. You will learn a lot about history and culture of Ladakh region. There is an entire section dedicated to it. You can also see the equipments used by soldiers in the Siachen region. You can watch a documentary on Operation Vijay. Your eyes are going to well up when you read the last letter written by Captain Vijayant Thapar to his parents.
Next stop was Spituk Monastery. It is located near Hall of Fame on a hill top. It was established in 11th century. This monastery is famous for the panaromic views it offers. Indus river looks magnificent from here. This monastery hosts Spituk festival every year.
Shey palace and monastery is located a bit away from Leh City. It was established in 17th century. There are many murals in this monastery. I loved the views of Indus Valley from this monastery. It is breathtaking. We had lunch at a small place opposite to this palace. It is surprising how basic restaurants surprise you with hospitality and amazing food.
Thikshey monstery is 4kms away from Shey Monastery. Often people trek between these two places. This is one of the largest monasteries of Ladakh. It has a very picteresque setting. The prayer hall has a 50 feet tall statue of Maitreya Buddha.
Final stop of the day was Leh Palace.Leh is not just about monasteries.It also has a royal touch.This is a 17th century palace which is restored by Archealogical Survey of India. People say it is one of finest examples of Tibetan Architecture. Unlike other Palaces in India Leh palace looks so modest but elegant. The Palace offers amazing views of bustling Leh City on one side and Zanskar ranges on the other.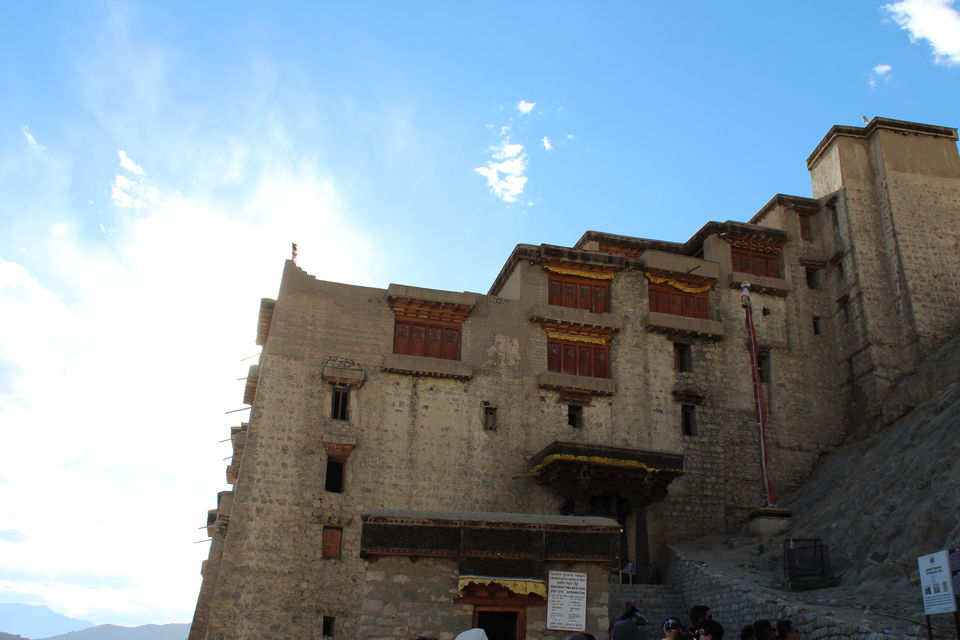 Our Leh City tour was over with this.We didn't visit Shanthi Stupa as we wanted to take it slow and get some rest for the day.Thankfully none of us got AMS.
Day 5
Shanthi Stupa was today's first stop. This is located on a hilltop. This stupa was built by Japanese Buddhist monk to celebrate the completion of 2500 years of Buddhism. It would be best to visit here during sunrise or sunset. It is also illuminated in the night.We were able to see that from our room in the night. You can also hike to the Stupa but we chose to drive.
Now off to an exciting adventure. Driving to the world's highest motorable road.Khardung La it is. While driving to Khardung La I got Zoji La flashbacks. Because the roads are so narrow. But the discipline followed by all the drivers here is commendable. In places like this it is very important or else we would be stuck on the roads for hours. As we near Khardung La temperature is extremely cold. Too bad there are no places to use washrooms on the way. Only open washrooms ..he he! Few meters away from the pass many vehicles where stranded for almost half an hour. The view from car window was breathtaking. But I didn't dare to get down because it was just too cold. After a while the vehicles started moving slowly. There is a cafe here run by Indian Army. This cafe would be the perfect place to have pahadi wali Maggi and chai. The chai was steaming hot as he poured in the cup. But I could feel nothing when I drank. That is how cold the weather is.There is also a bio toilet available here. It might be a little difficult for you to breathe but nothing to worry. I wanted to get clicked in front of that famous board which says Khardung La. Well everyone wants to do it! So it was extremely crowded.You just have to wait near the board and jump during your turn. Few pictures there and we left Khardung La. Driving via Kahardung La was one hell of an experience.
LOL.My mom should have been there during this picture.I don't even know how deep the valley behind me was.
Next stop was Nubra valley. So far I saw snow capped mountains, fluttering prayer flags, landscapes and greeneries. Suddenly all of this disappear when you enter the Nubra region. That is the versatility of Ladakh I was talking about earlier. You get to experience so many different things. The main road access to Nubra valley is via Khardung La. As you are entering Nubra you will be able to see a 32ft tall statue of Maitreya Buddha at a distance. It is from Diskit Monastery. Visit the monastery for unreal views of Nubra Valley.
Nubra valley has endless stretch of sand dunes. Oh you also get to see the cutest camels ever. Double humped camels are to been seen only in Hunder sand dunes within India. The best part about Nubra Valley for me was the homestay. It is easily one of the best places I have stayed anywhere on a trip. It is one of these really cute homestay tucked inside a village and run by a family. Room windows open to the view of cabbage garden. Guess what's for dinner. Homegrown cabbage sabji. Definitely water and pure air add extra taste to the vegetables. I have not tasted cabbage as delicious as this. Absoulte lip smacking food. The host gave us some juicy apples too. After a heavy yet simple homemade dinner we retired for the day. Nubra is the perfect place to relax and unwind.
Day 6
Most people visiting Ladakh tend to skip this place. But what if I tell you amidst these snowcapped mountains and bone chilling weather you can take a hot spring bath. Crazy right??! Panamik is a village near Nubra Valley. It is near India China border. This village is famous for its natural hot springs. These hot water springs are said to rich in sulphur and it cures many ailments. I couldn't believe my eyes when I saw these hot springs. I sure believed after the hot water burnt my fingers. Yes the water was steaming hot. There are bathrooms built here with water connection from hot springs, so you can take bath if you wish. This place is close to Siachen Glacier and offers breathtaking views(like every other place in Ladakh). There are no hotels in and around this area. So we had lunch somewhere close to Leh and stayed back in Leh for the night.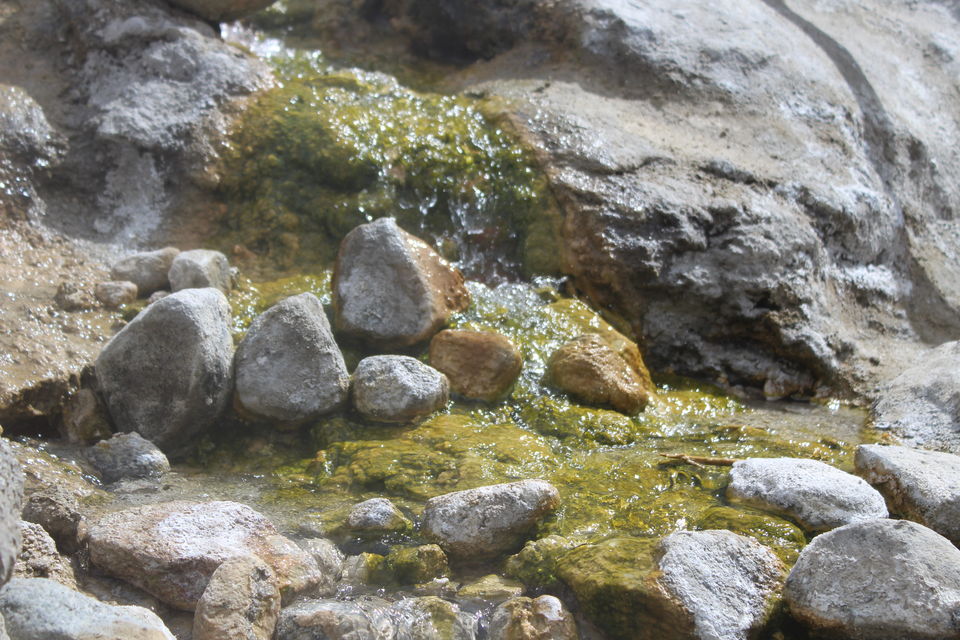 Day 7
Super excited for this day because your Ladakh trip wouldn't be complete without visiting this place. Any guesses?? Of course it is Pangong Lake. I have been dreaming about this place for so long and now its time to see it for real.Yayyy!
But before that our first stop was Druk school. This is the school featured in 3 Idiots movie. You have to register in the reception first. Once there is a batch of 10-15 peoples guide accompanies you inside the school. Although you cannot go inside the school. There is an area dedicated for visitors, you can go till there get clicked and come back. You can spend only about half an hour here.
Now Pangong Tso!!Naah. One more stop before that, the Chang La Pass. It is also one of the highest passes in India like Khardung La. The drive is really challenging. Very few tar roads here. It is not advisable to stay in Chang La more than 15-20 minutes owing to very less oxygen in this area. I found a bit difficult to breathe here. We left after a quick picture near the board. Did you know DRDO's High Altitude Research Centre is located at Chang La.
Okay now take me to Pangong already. Once you descend Chang La the snow disappears and it is barren mountains again. Once you are nearing Pangong you can see a lot of greenery.That is where Jiya Re song From Jab tak hai Jaan was shot.I am wondering now why we didn't stop there and click a few pictures.
So after crossing this area in few minutes you will get the first sight of Pangong. I was super excited and the arduous journey didn't matter now. After that peek a boo it will take at least another 15 minutes to see the lake.
And when you see it ,Oh man!! I cannot explain that feeling in words. Pangong Lake has to be the most beautiful lake in the whole world. I didn't know there are so many shades in blue. I can guarantee you that Pangong will be love at first sight for everyone. Such a surreal experience. No matter how much tourist crowd is there you are going to get your picture because the lake is just never ending so you will always find a spot. Only challenge would be to step down from the car for that picture.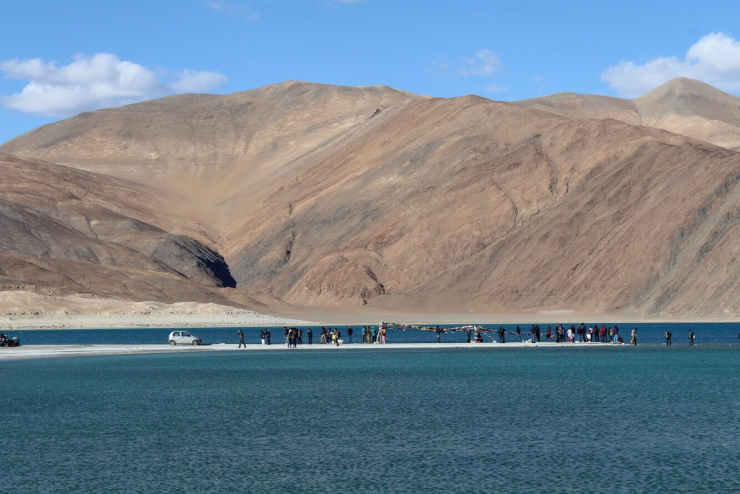 Though it looked sunny, wind chill is crazy here. I couldn't remove my jacket even for a brief moment. I will never understand how people click filmy pictures here. We spent like 15 minutes here before heading to our camp. Near our campsite the colour of the water was totally different. The campsite host warned us against taking bath. Our camp was right in front of the lake. There were also so many other campsites nearby from luxury to basic ones. Pangong is definitely commercialized. But can't complain when we are also a part of it. Weather is extremely cold. You can feel the chillness in your bones. I am not sure how many layers of clothes I was wearing. I had to take off the gloves for dinner and my hands were freezing as I ate. After dinner we had nothing to do. I wasn't getting any sleep because it was freaking cold. That is when our camp neighbors invited us for a campfire. Now what's better than a campfire night at Pangong. It was about ten guys and us three girls. We had the best time singing songs and telling stories while sitting around the fire. That is one campfire night I will never forget in my life. Not all stranger men are bad after all.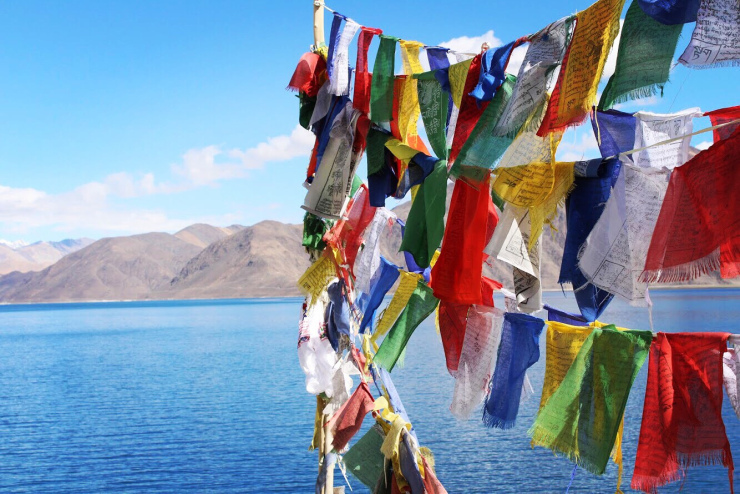 Day 8
Leaving to Pangong today. However the reflection of mountains and the sky in glistening waters of Pangong is etched in my memory forever.
We started driving to Tso Moriri today. Pangong lake was travelling along with us for a brief period.It is so huge and the morning colours! So damn beautiful. If this is only one third of the whole lake!Imagine what China has.The mountains in the backdrop of the lake actually belong to China. We had a really long drive ahead. The drive to Tso Moriri was absolutely strenuous. No tar roads anywhere. It was mostly offroading on mud roads and rocks. Imagine having menstrual cramps during such drives. It was a tiring day. Hey but anything for the love of travel right? This is a high mountain lake located at an elevation of 4595mt. So take good care to avoid AMS. Tso Moriri had greenery around the lake unlike Pangong. Also this place had very few tourists. Calm and serene. Camps were pretty basic. You can spot Himalayan marmots and Black necked crane here.
Day 9
We are leaving Leh and our next stop was Jispa in Himachal Pradesh. Journey from Tso Moriri to Jispa was the longest one ever. Extremely tiring journey. Mostly off-roading here too. I saw a lot of people in cycle traveling towards Leh in this route. I have huge respect for these people. I can't even imagine doing that in a terrain like this. As you leave the Ladakh region and enter Himachal you can see the whole atmosphere changing to green. We travelled all day and reached Jispa in the evening. Our campsite was just by the Bhaga River and it was very very beautiful. We were the only people in that campsite. Also it felt so good to finally take bath again!Lol. Jispa was a pitstop just for a night's stay. But I am glad we made that stop.
Day 10
Manali Calling! After spending 9 days in secluded and calm places, here we are entering a a typical touristy region. Jispa to Manali drive was good though. It was a treat to the eyes. We also crossed the Rohtang pass. It was so crowded that we didn't even bother getting down for a picture. We checked in by afternoon and took a long nap. And we went for a stroll in the evening. Manali streets have the best hot hot jalebis and paneer pakoras. We also picked up some souvenirs from the streets here. After surviving on moms and aloo parathas for a week, had dosa for dinner. Only a South Indian would understand that feeling.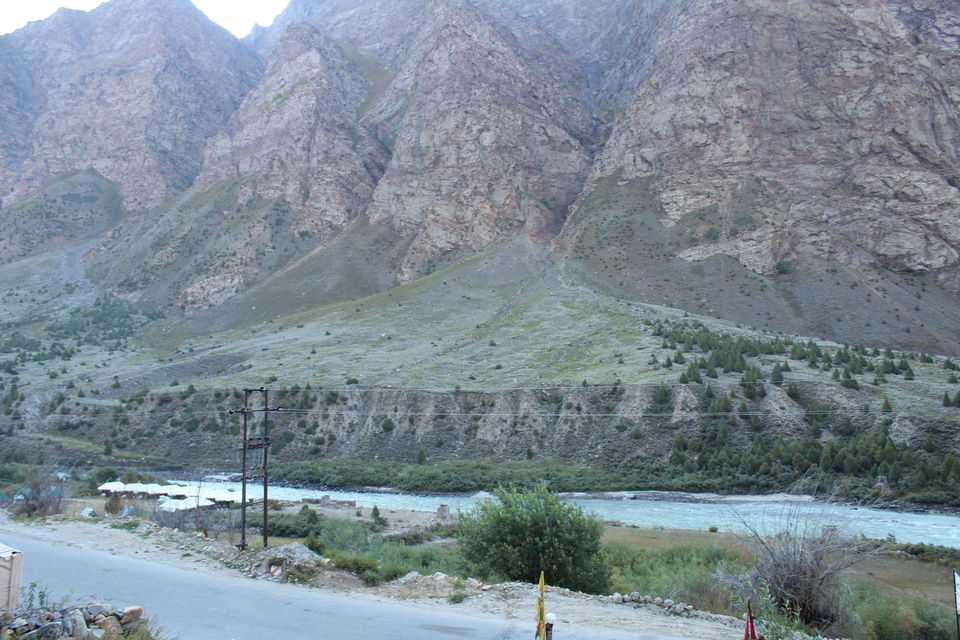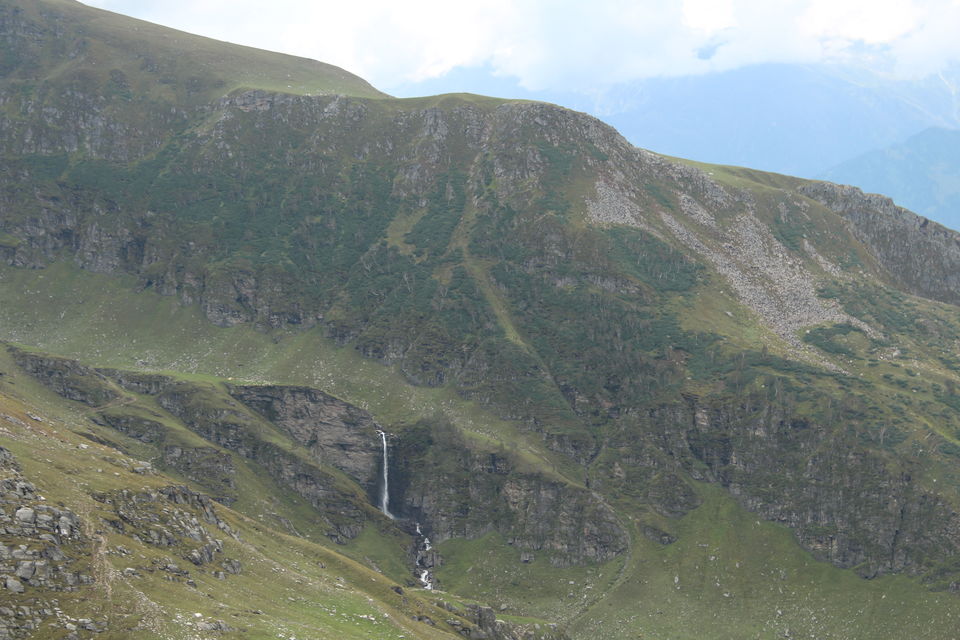 Day 11
Manali City tour day. We visited all the touristy places in Manali today like Hidimba Temple,Manu Temple and a monastery (sorry I don't remember the name). I would recommend visiting Cafe 1947 in Manali. It is a restaurant by the Beas river. We ate like we have never seen food before.The streets around this cafe reminded me of Hampi. Anyhow Manali was not my cup of tea. It is an extremely crowded tourist destination. So you can take a call to visit Manali or not. The trip ends here and we left to Delhi to catch our respective flights.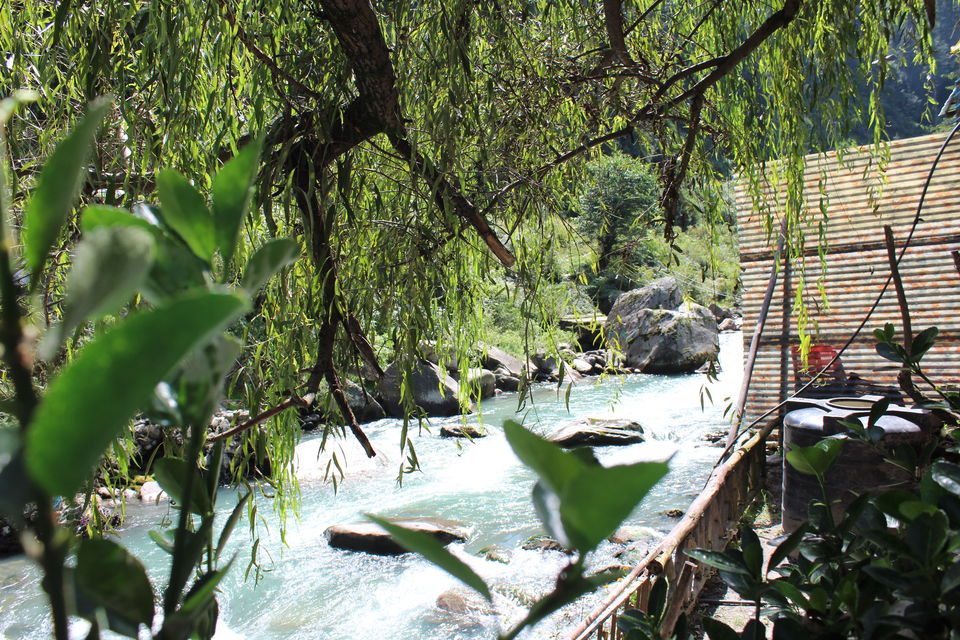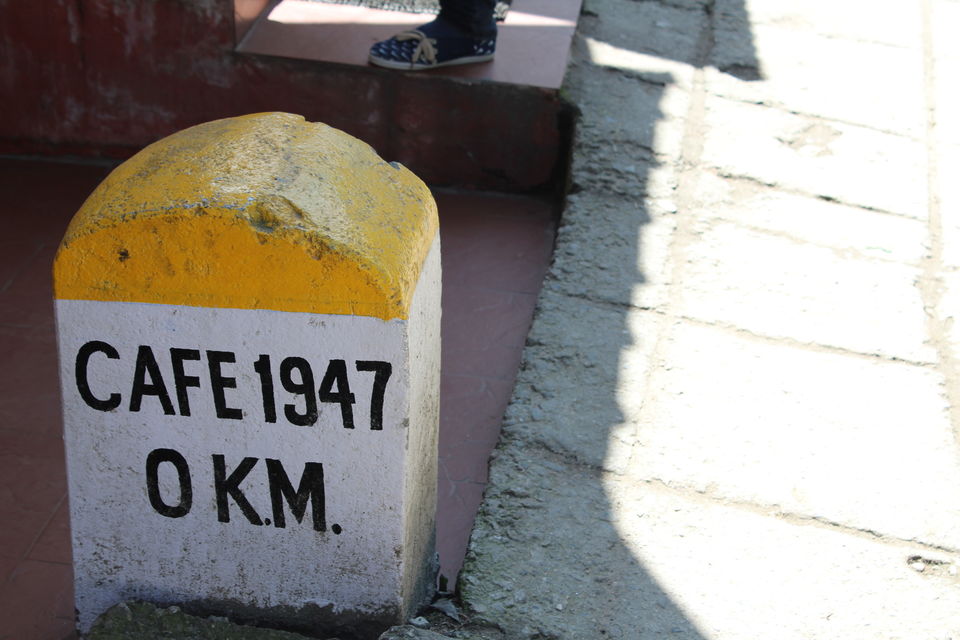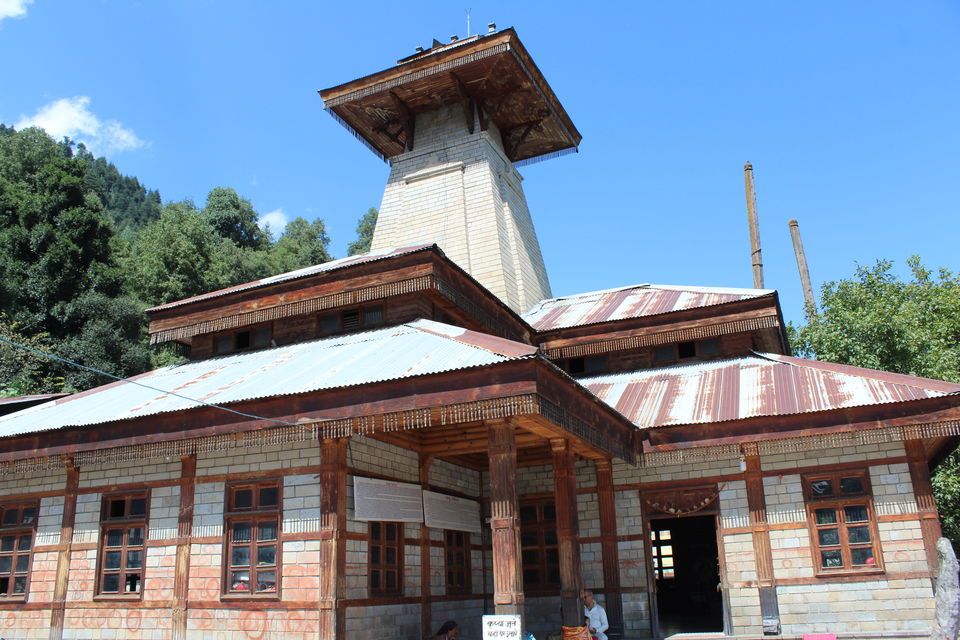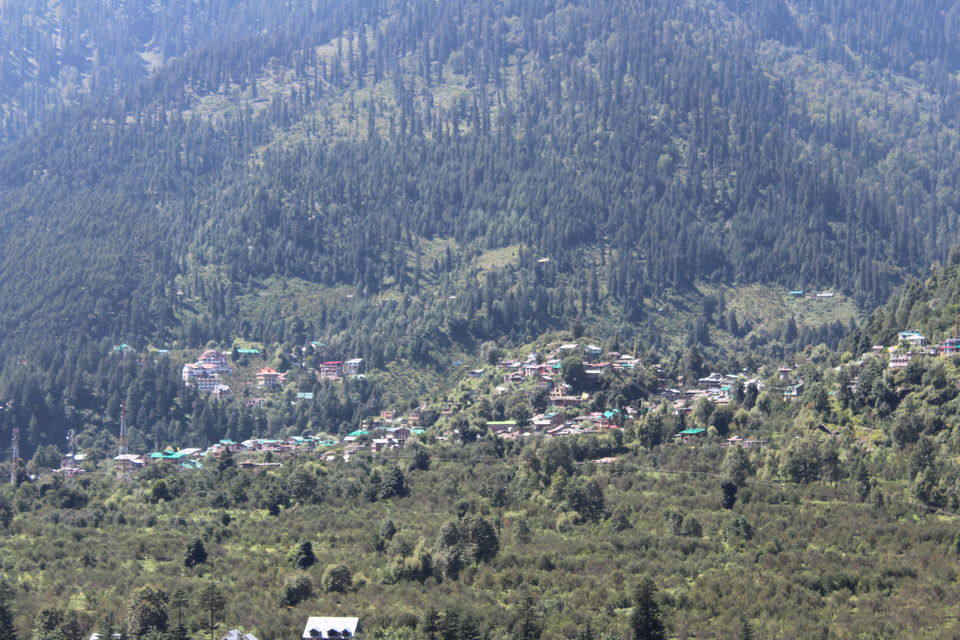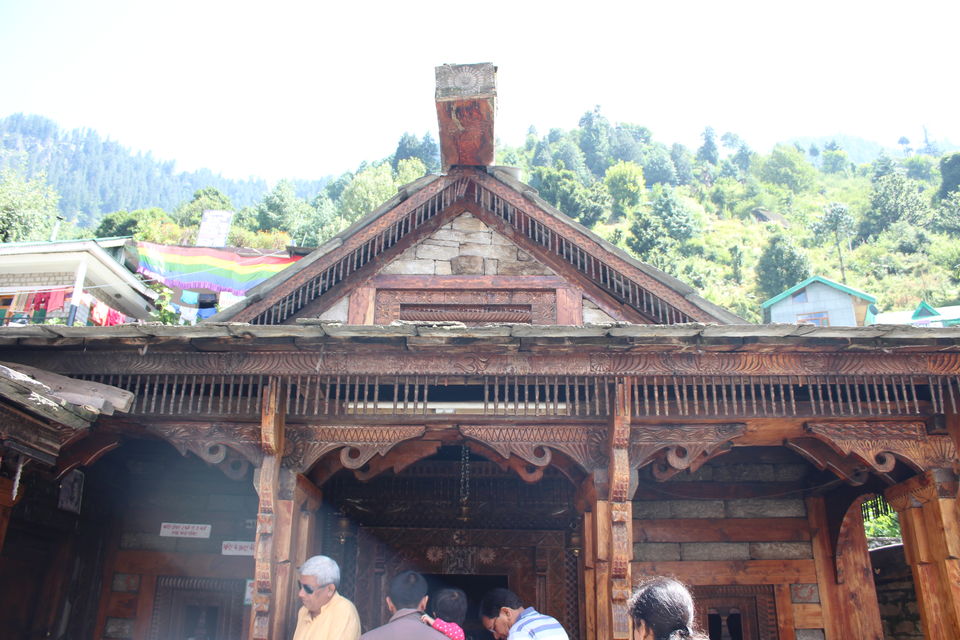 Here are few points to keep in mind if you are planning Ladakh:
1.Do a good research and read a lot of blogs to plan your itinerary according to what you want to see
2. Places like Panamik Hot springs require permit to visit. So research about the places that need permit and keep them ready beforehand
3. You will be driving through NH1 mostly and there are Army checkposts in the areas that are close to border. Always keep your ID proofs ready
4. None of the prepaid networks work in Leh Ladakh. It is good to carry a BSNL postpaid SIM card. Or you can use hotel wifi in places like Leh. In Pangong, Tso Moriri and Nubra Valley our BSNL post paid didn't work too. So we used the host's phone to reach our home
5. We had meals in very basic restaurants everywhere. Mostly it was dal rice, aloo paratha, chowmein and momos. I would really suggest having memos here because they taste excellent and they are steamed, so your stomach would be safe. We kept drinking a lot of hot lemon tea everywhere so we didn't face any indigestion problem
6.Now ladies I am sorry, but it is going to be very difficult to find washrooms on the way. There are bio toilets in some hotels and places like Khardungla pass and Chang La pass. But you will not find anything in between long distances. So prepare your mind to use open washrooms
7. Drinking lot of water is very important. Do not take AMS easy. It might spoil your trip. So stay hydrated and carry medicines for altitude sickness
8. Most of the drives are pretty tiring but keep your spirits high Be fully prepared for the weather.Dont take any chances.Carry proper jackets, gloves,socks etc..
9. Last but not least, we don't have lot of places like Leh in India. It is a gorgeous gorgeous place. Let's save it for the upcoming generations too. Take all the trash back and don't litter anywhere.
I want everyone to visit Ladakh at least once in their life because no matter how many ever places you visit, you will never see any place like Ladakh. I can guarantee that. I realized how emotionally attached I was to Ladakh while writing about this trip. I am really looking forward my second trip here and hoping to fall in love all over again with this place.