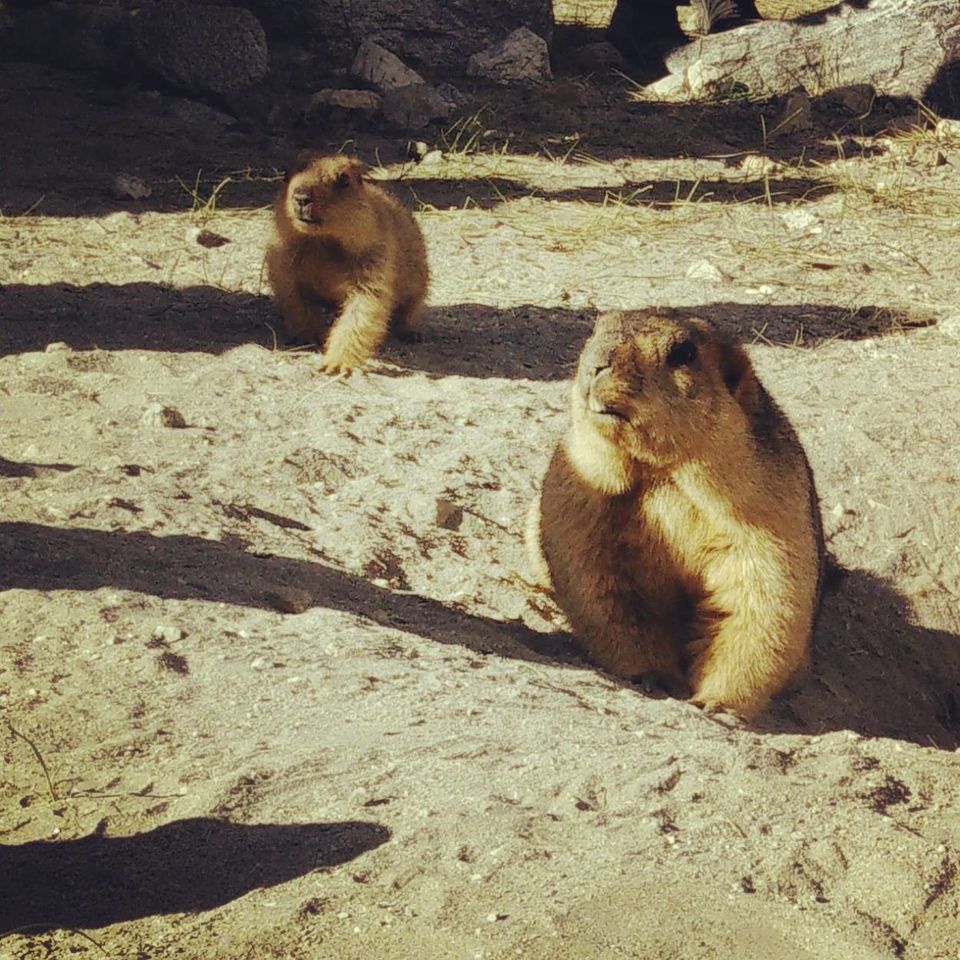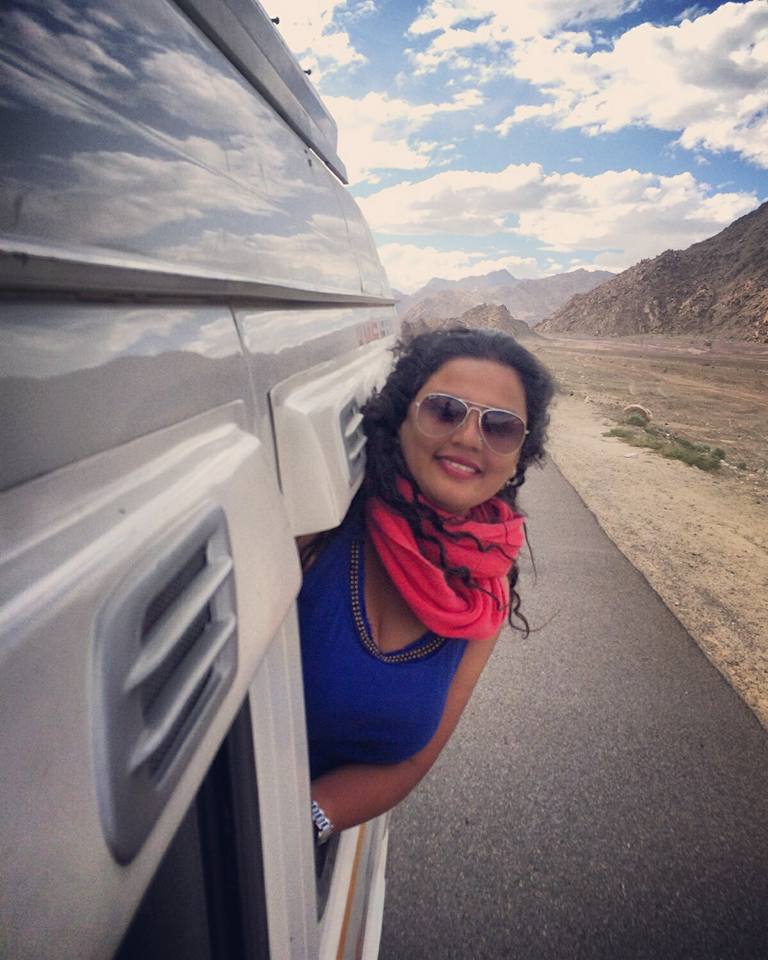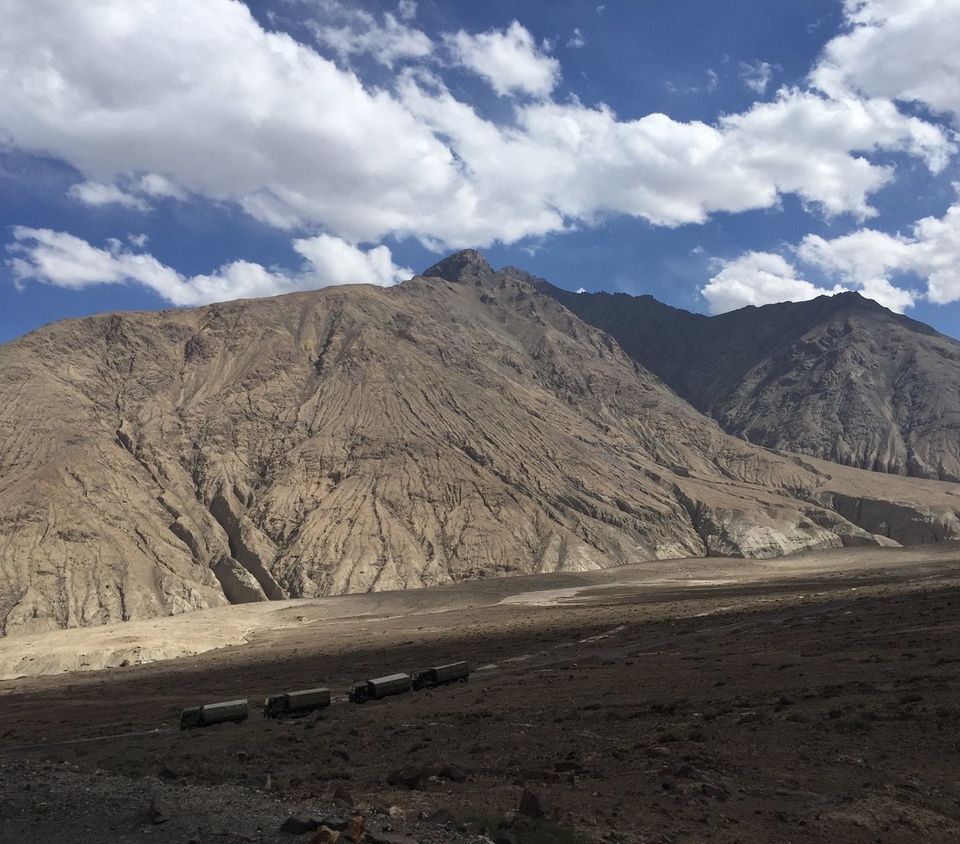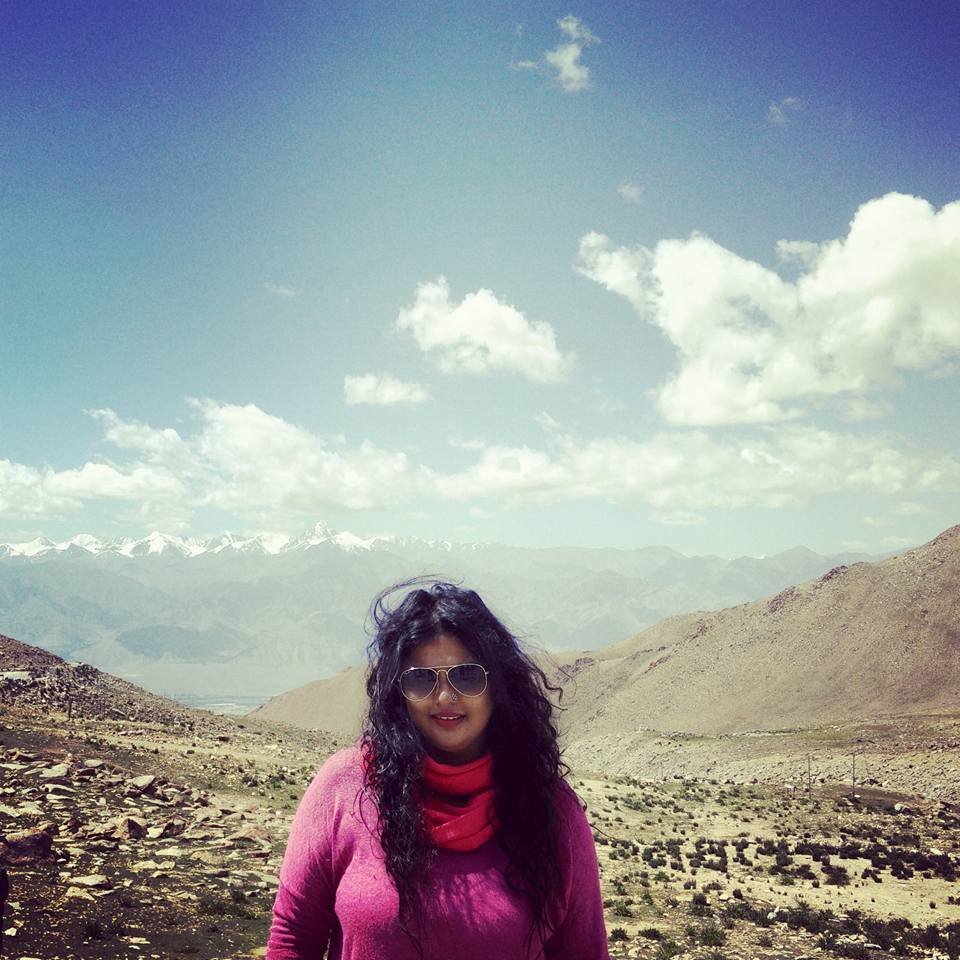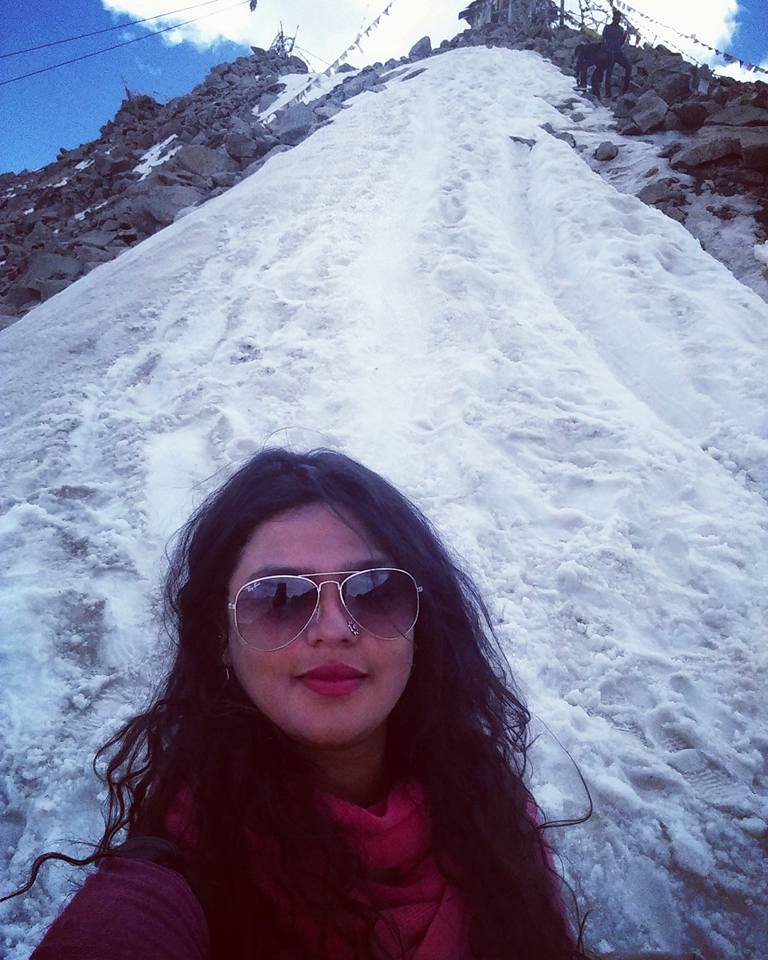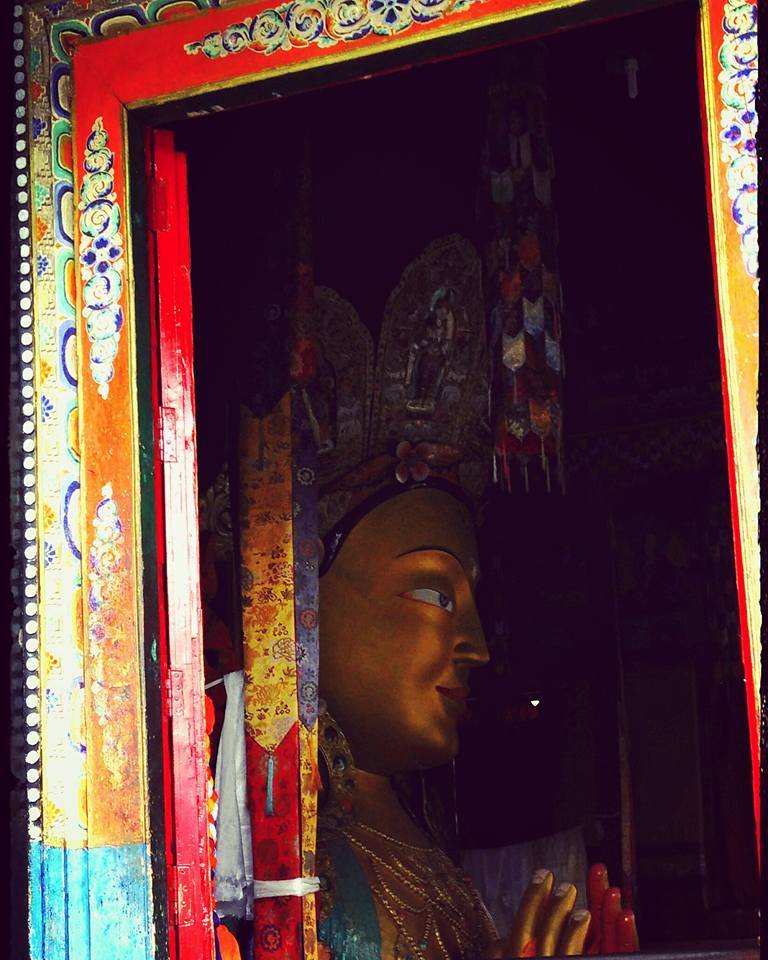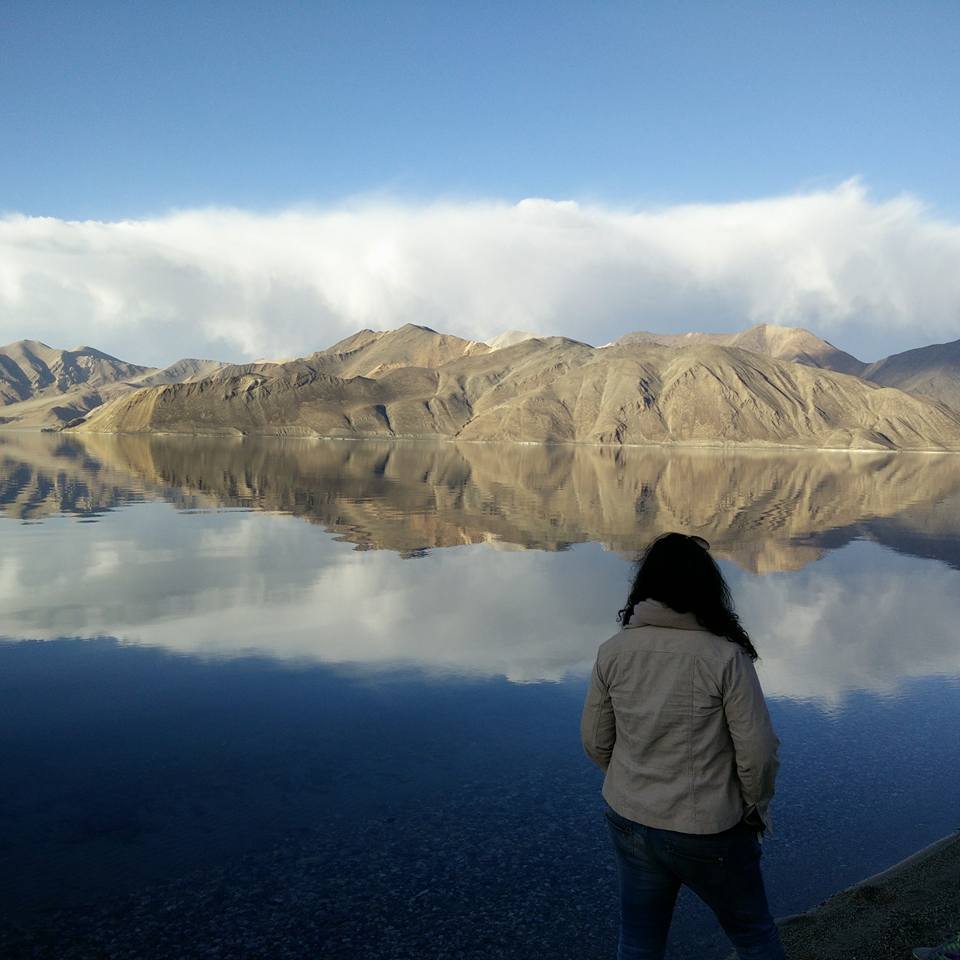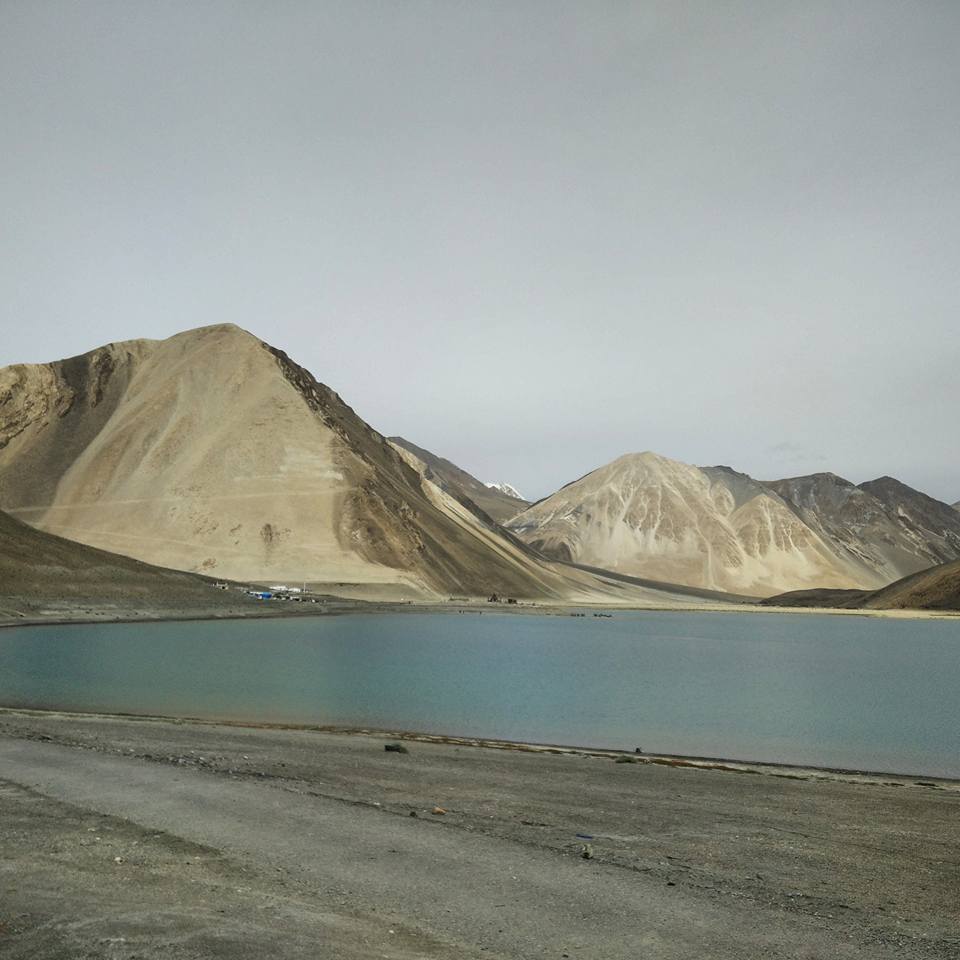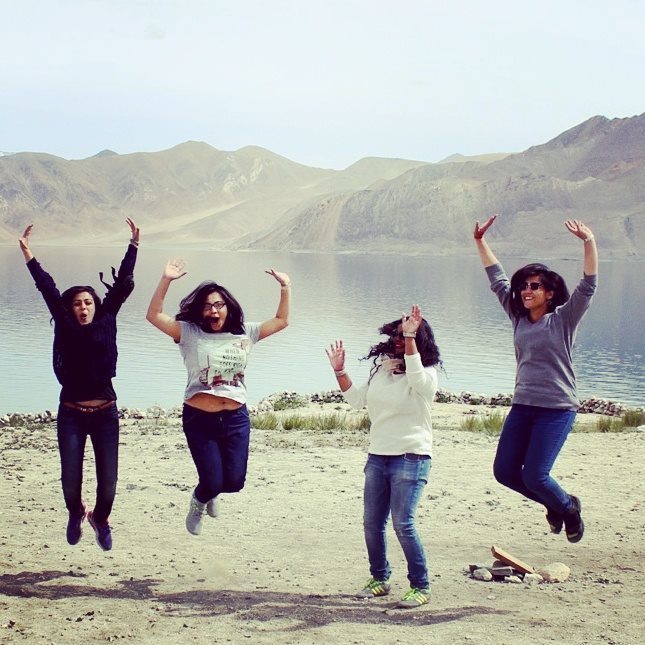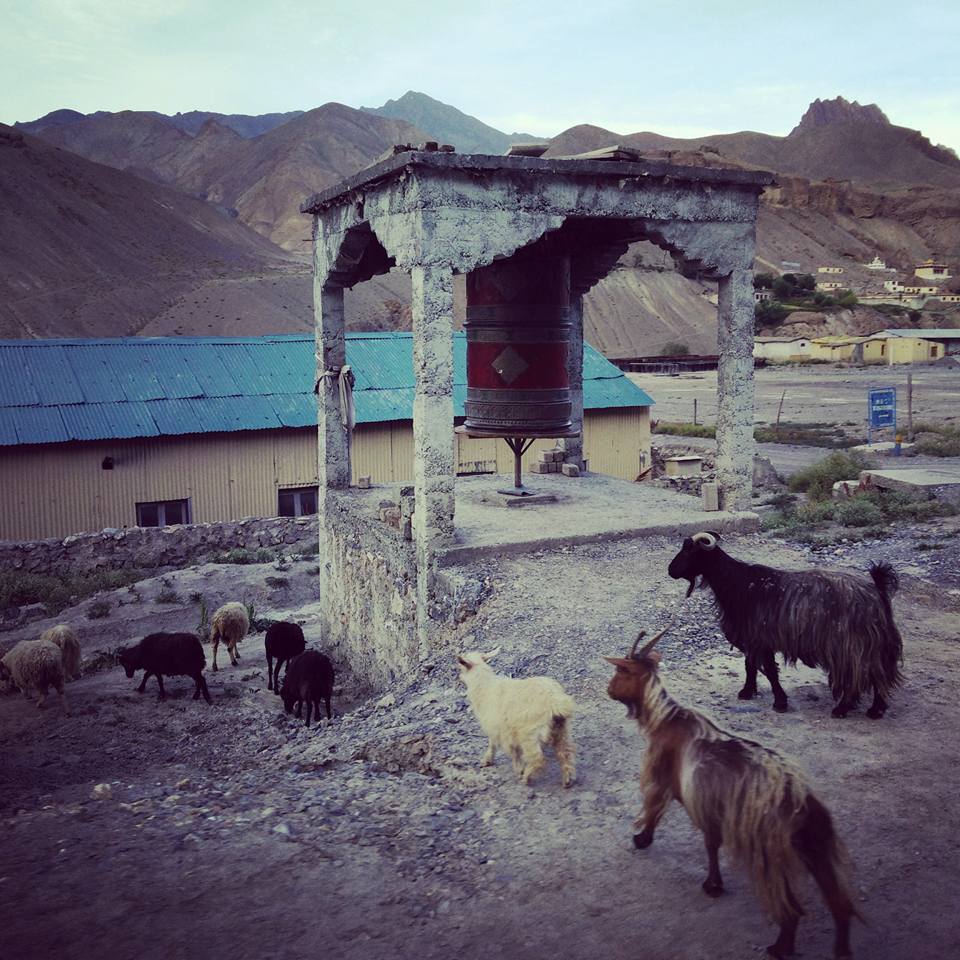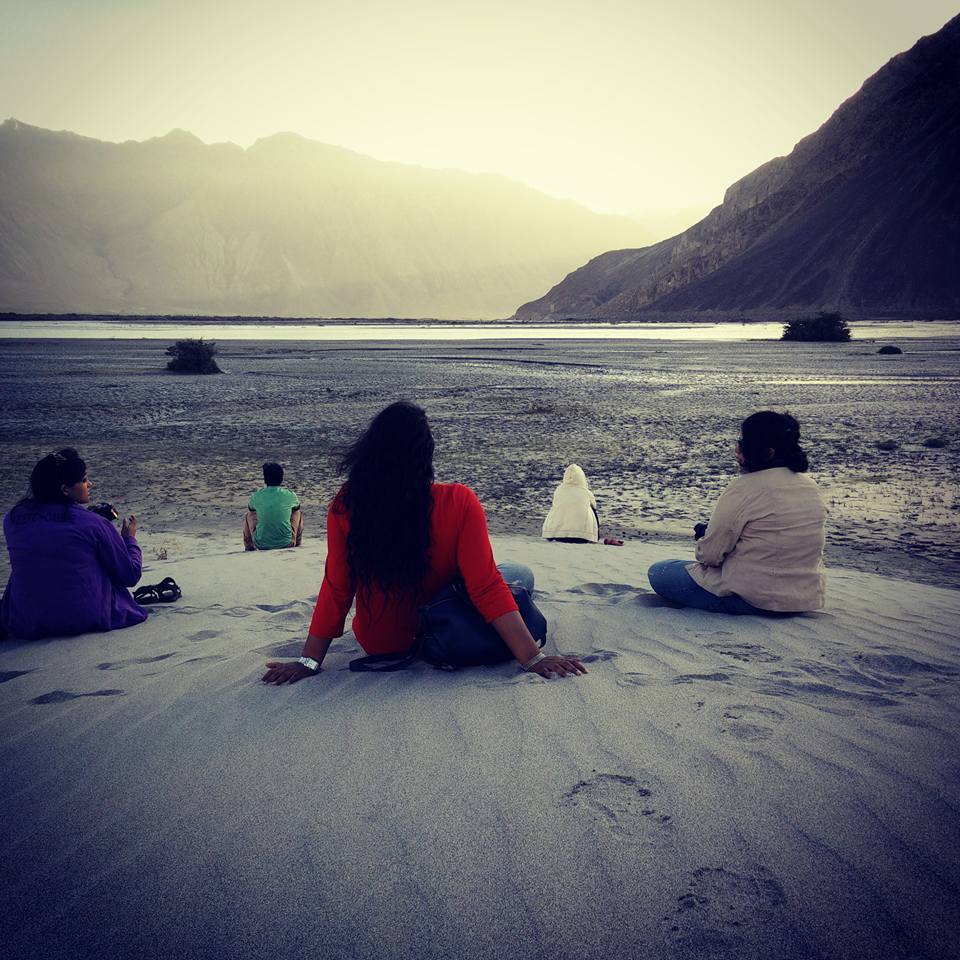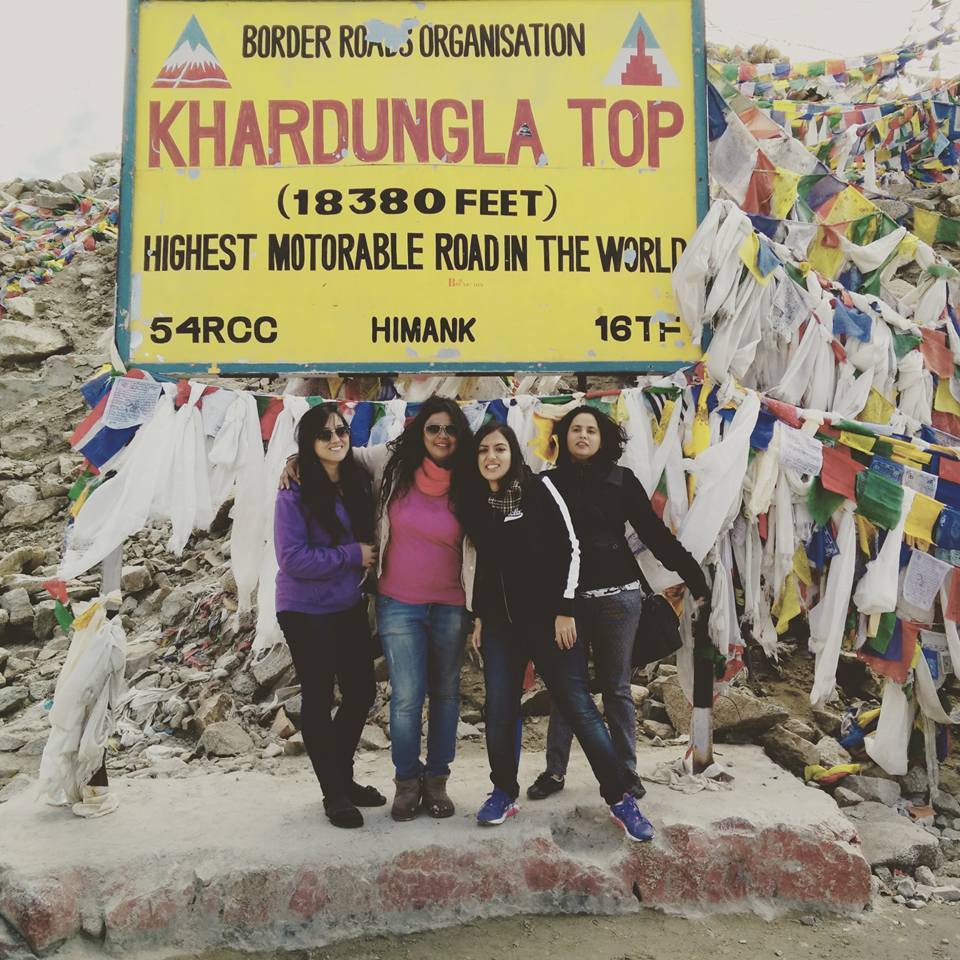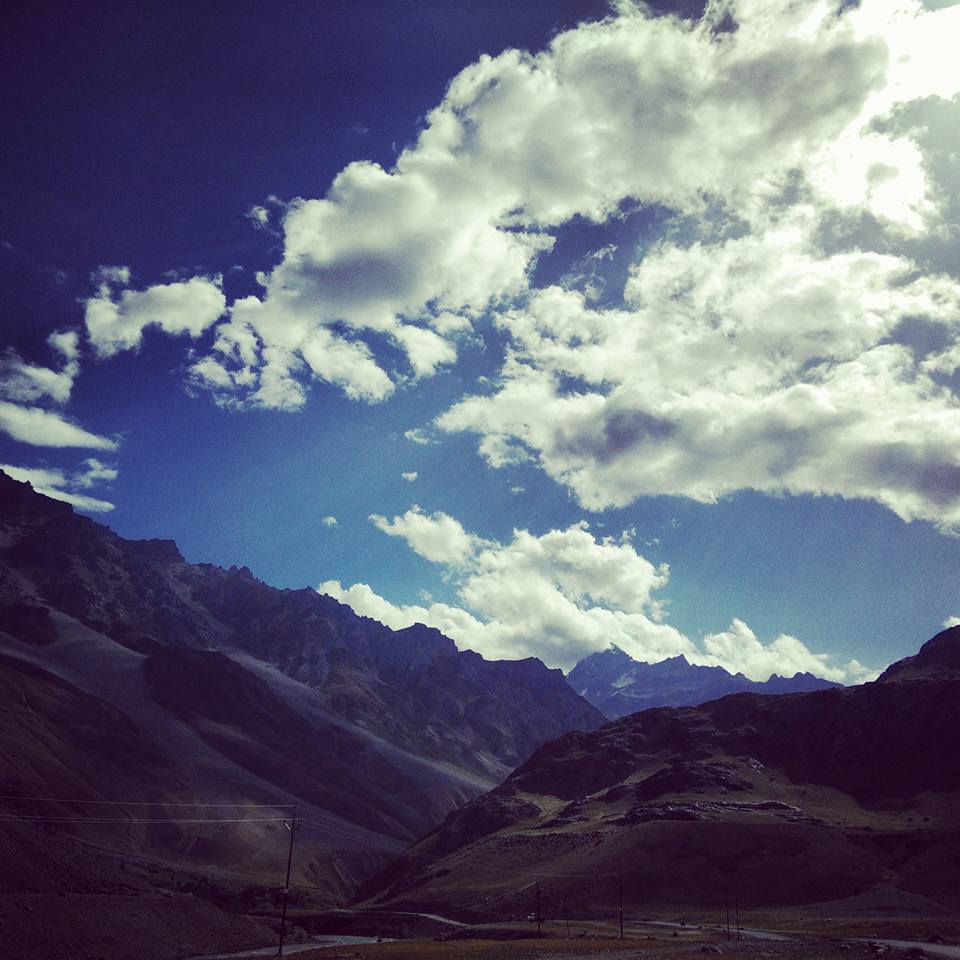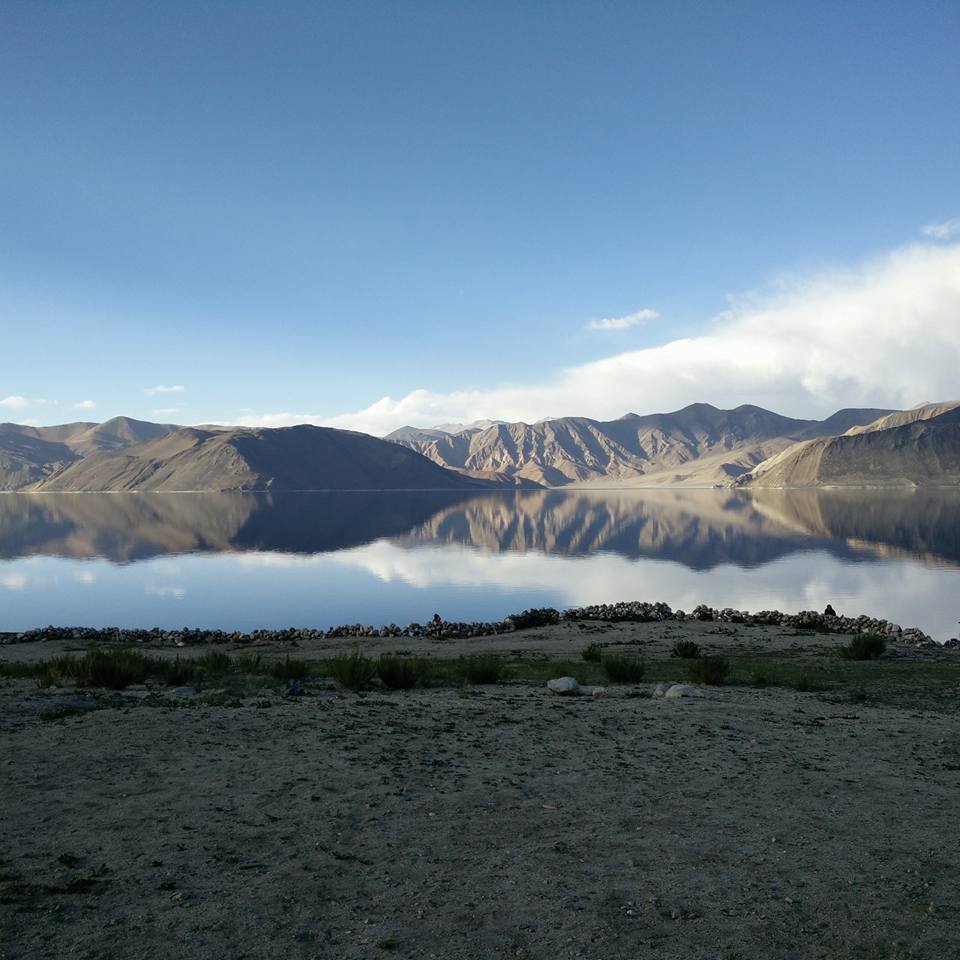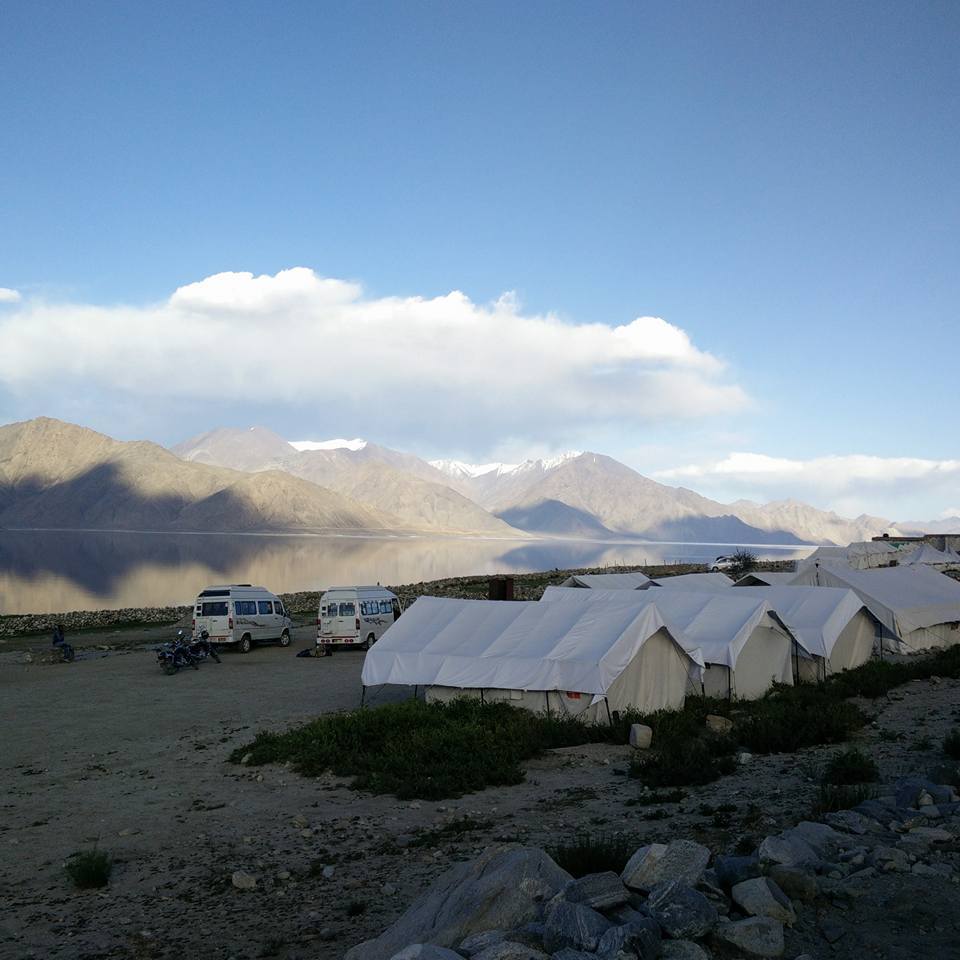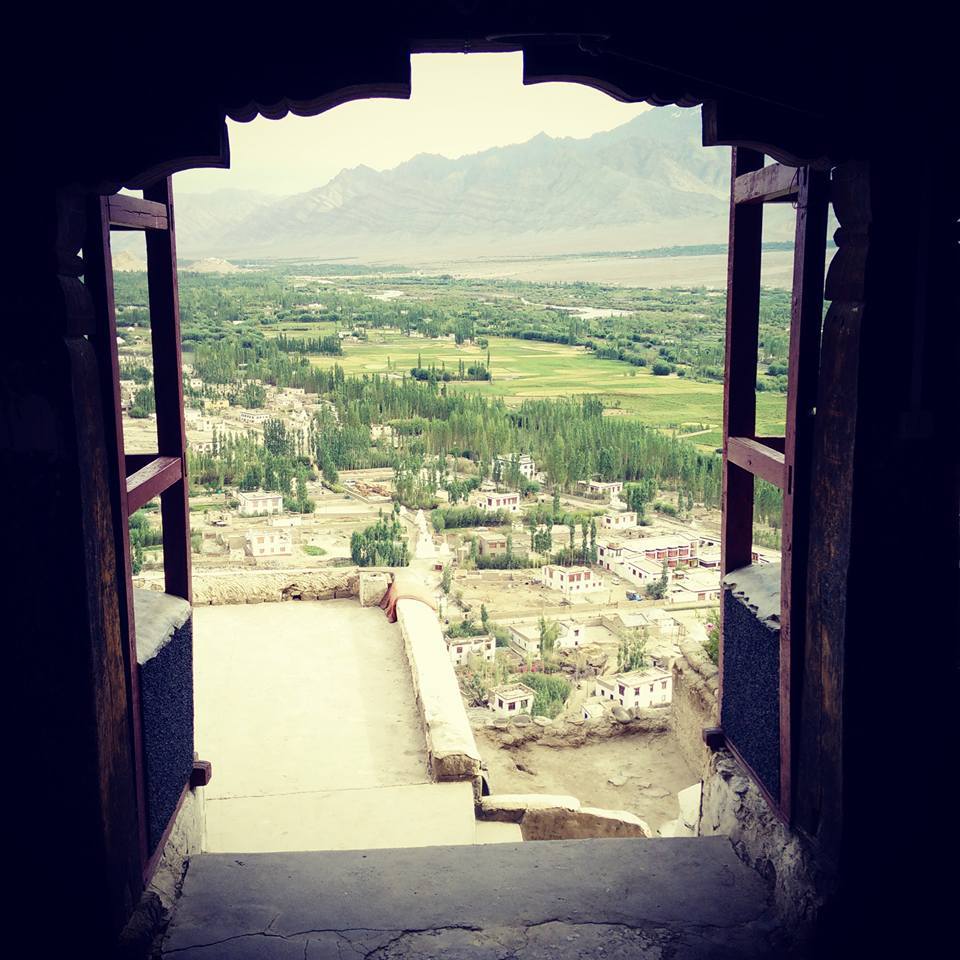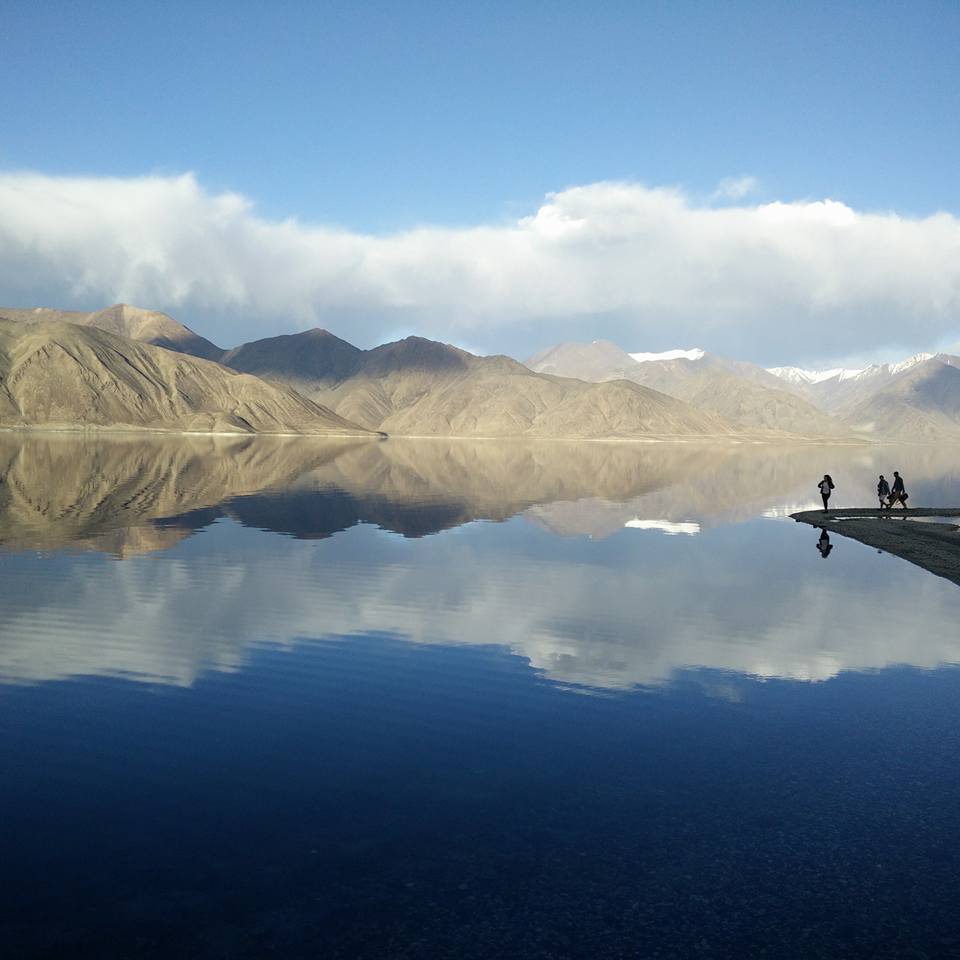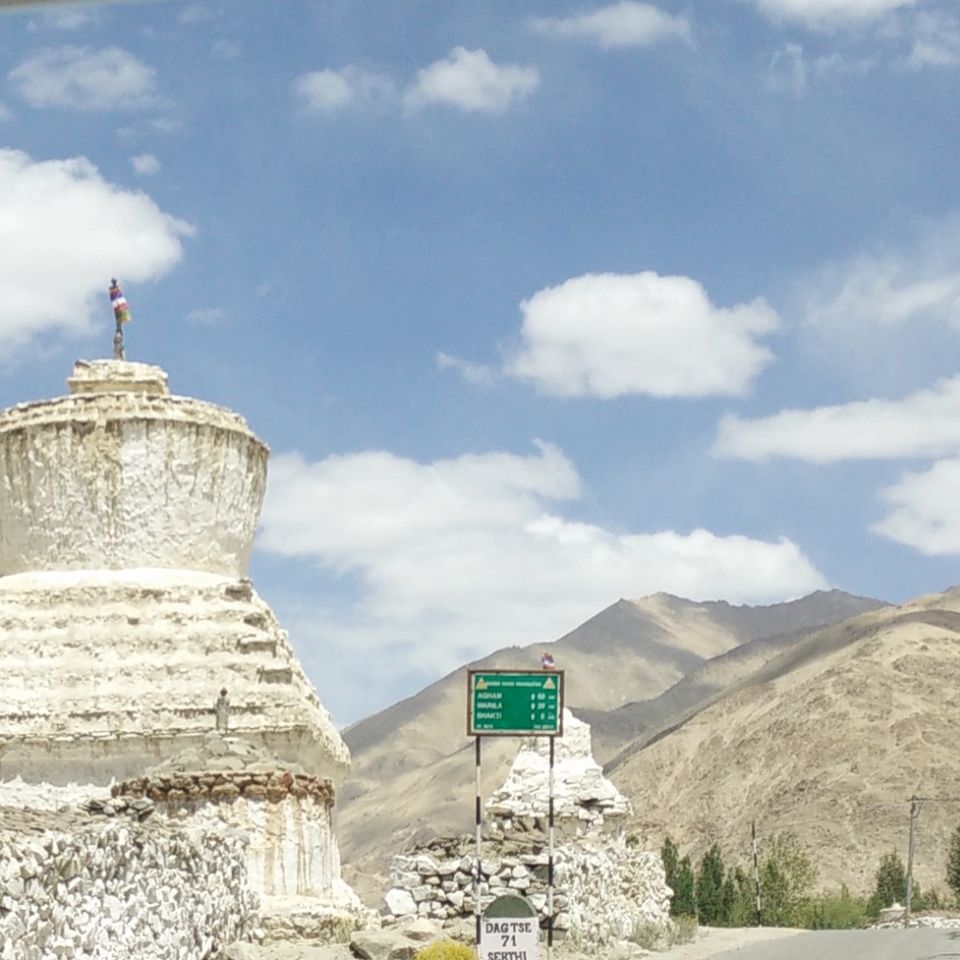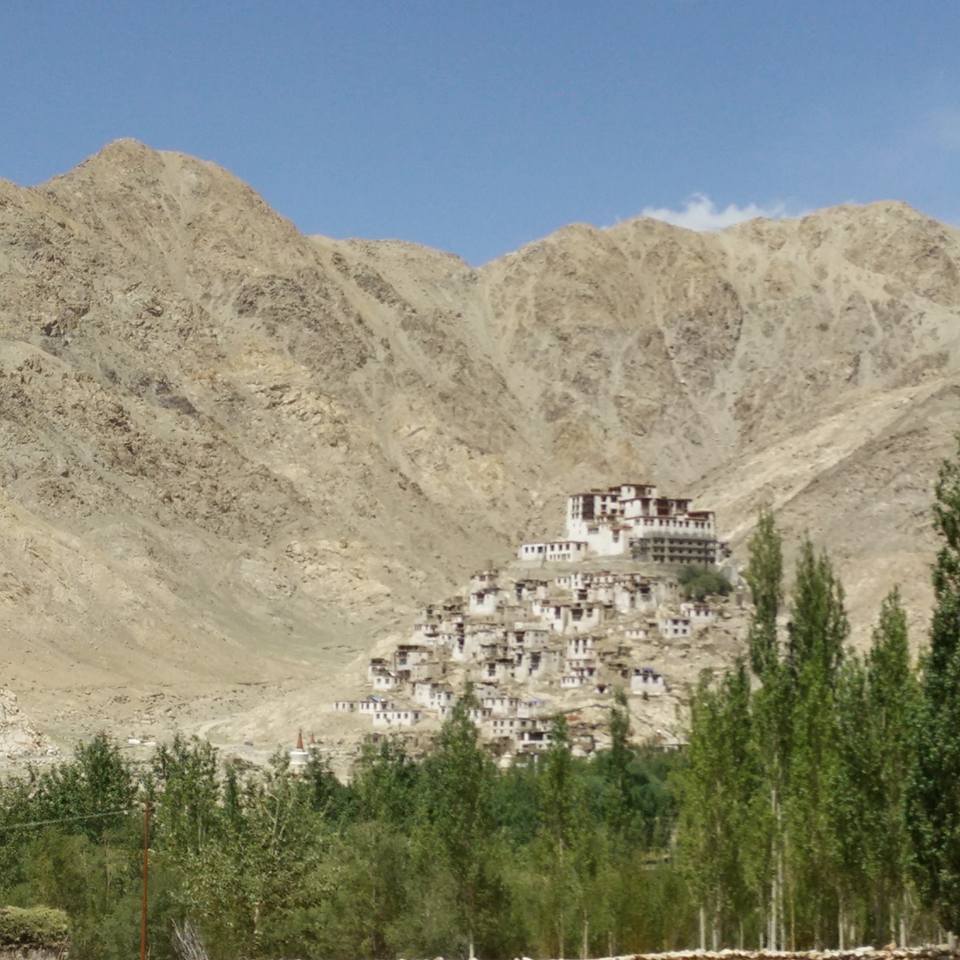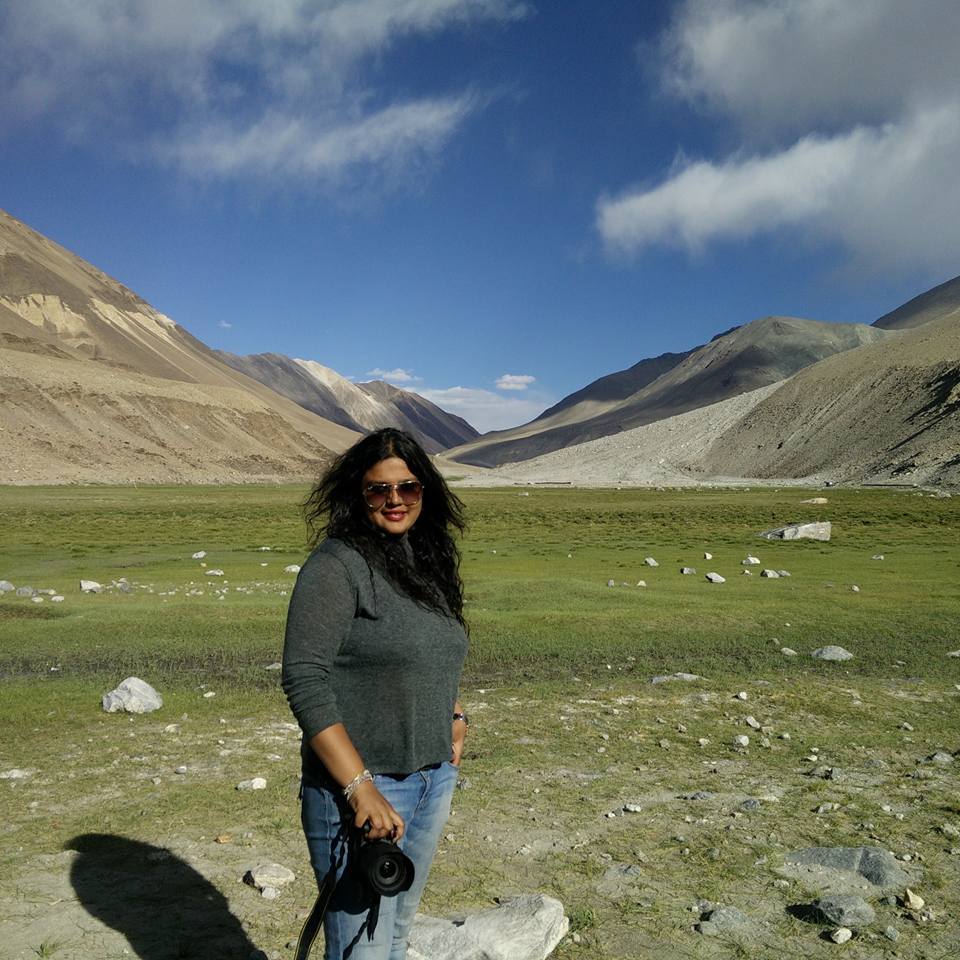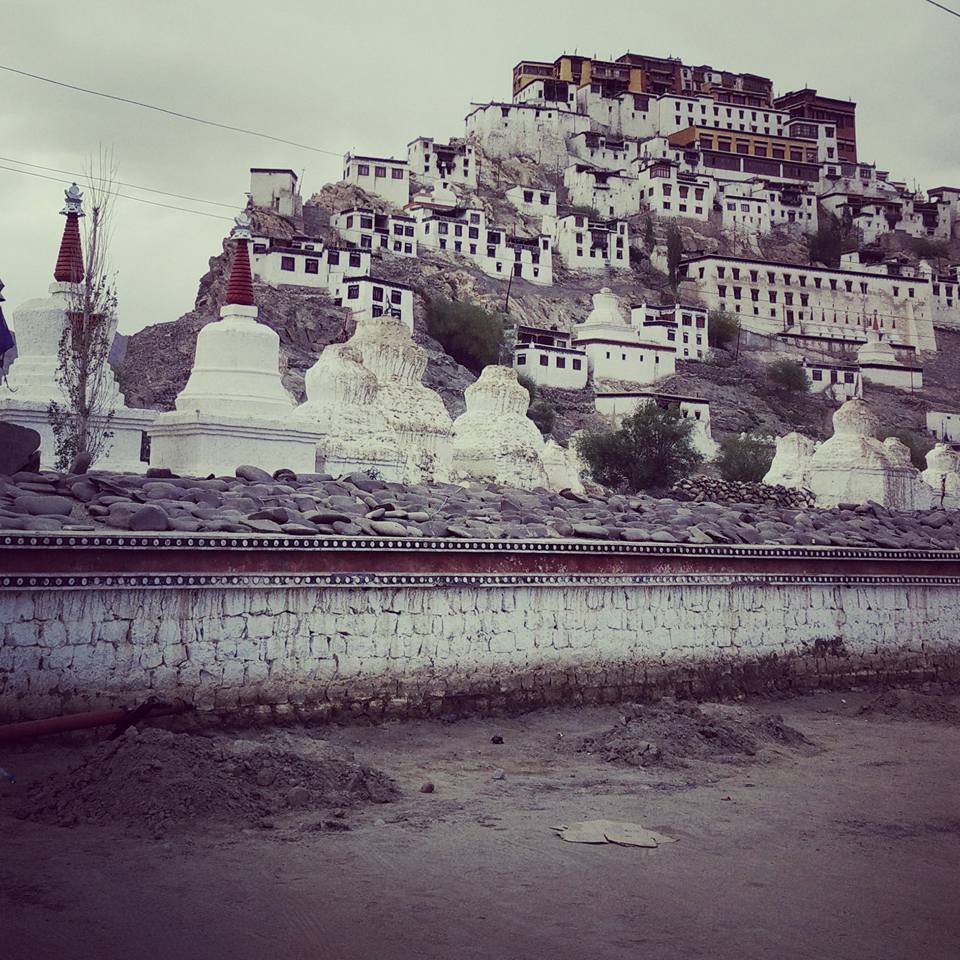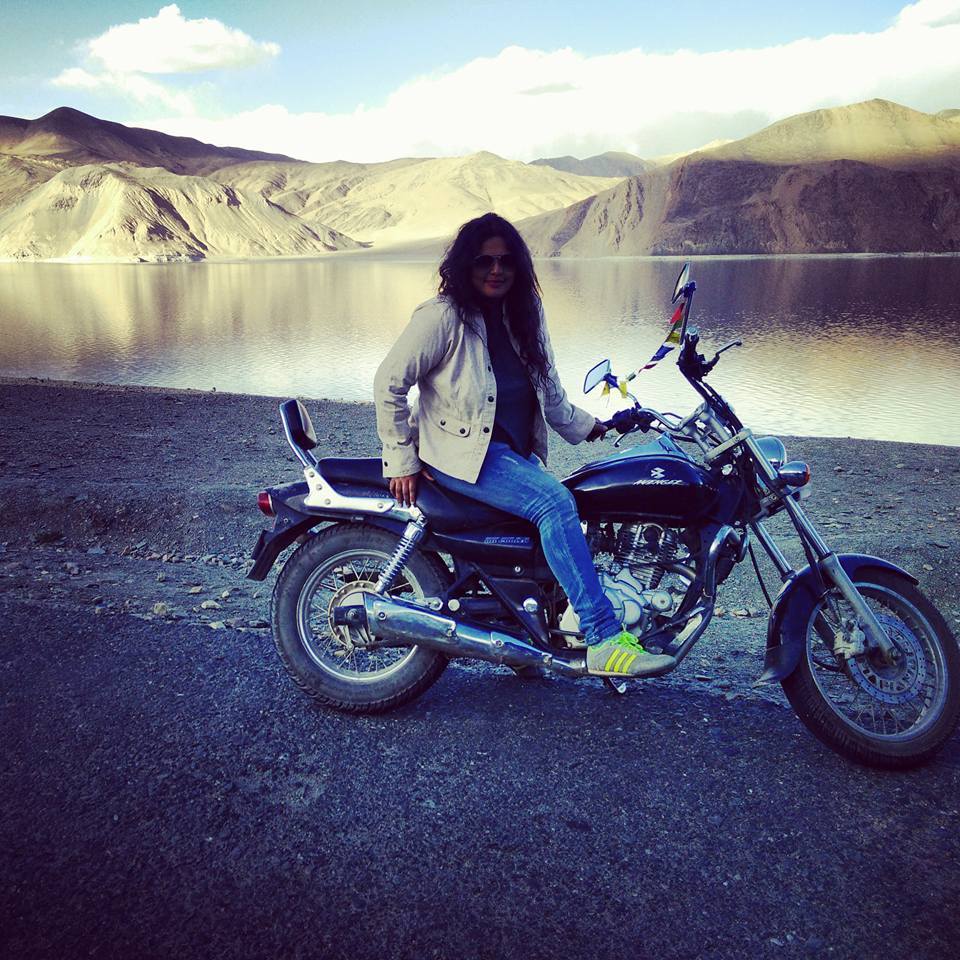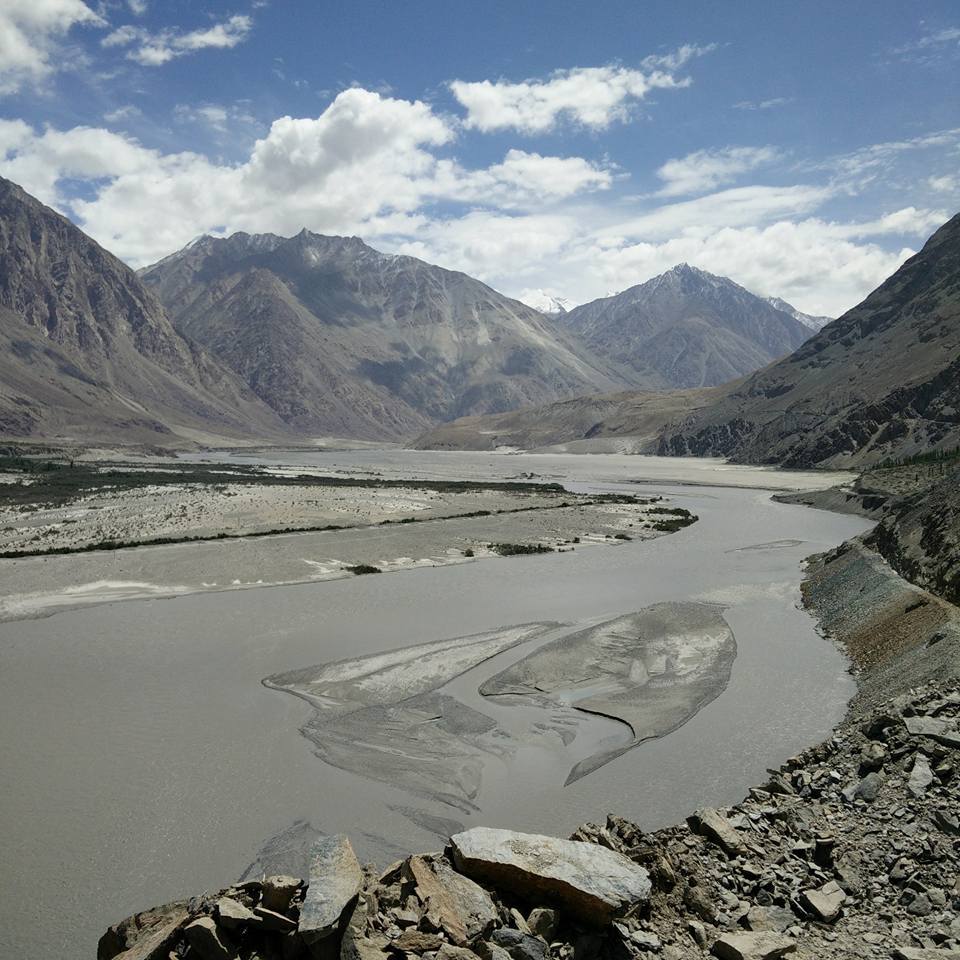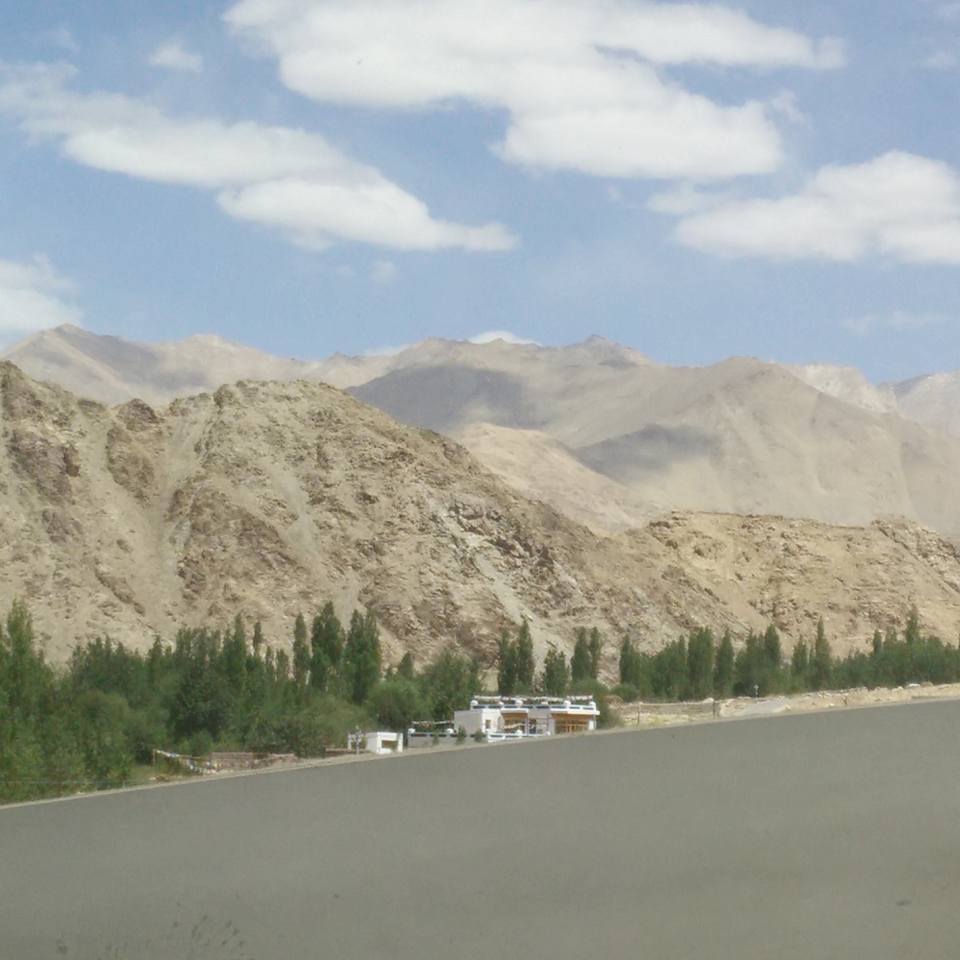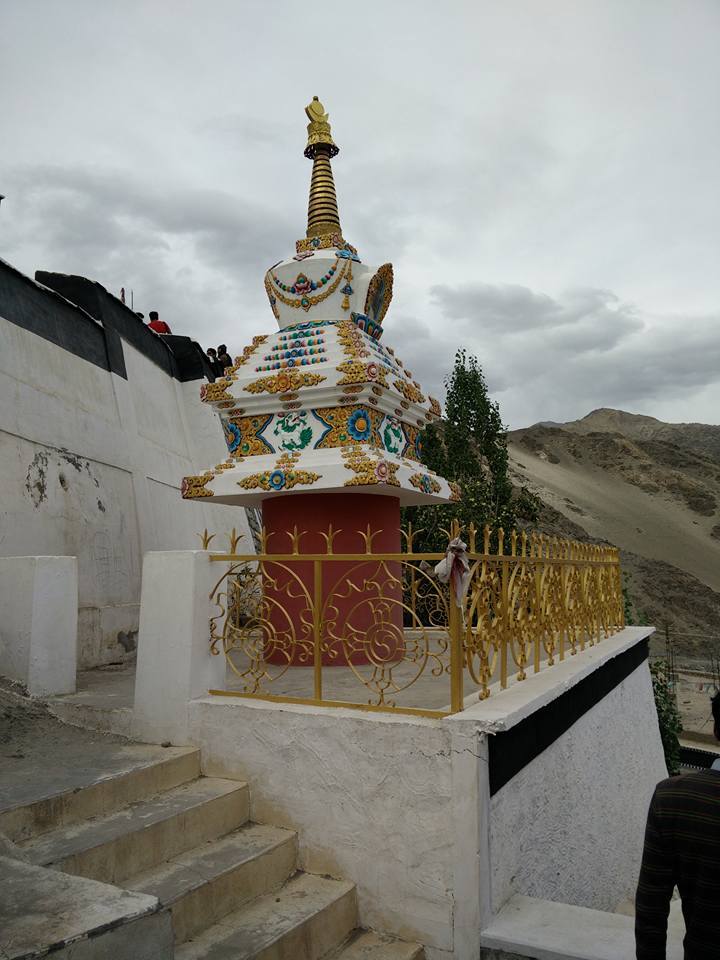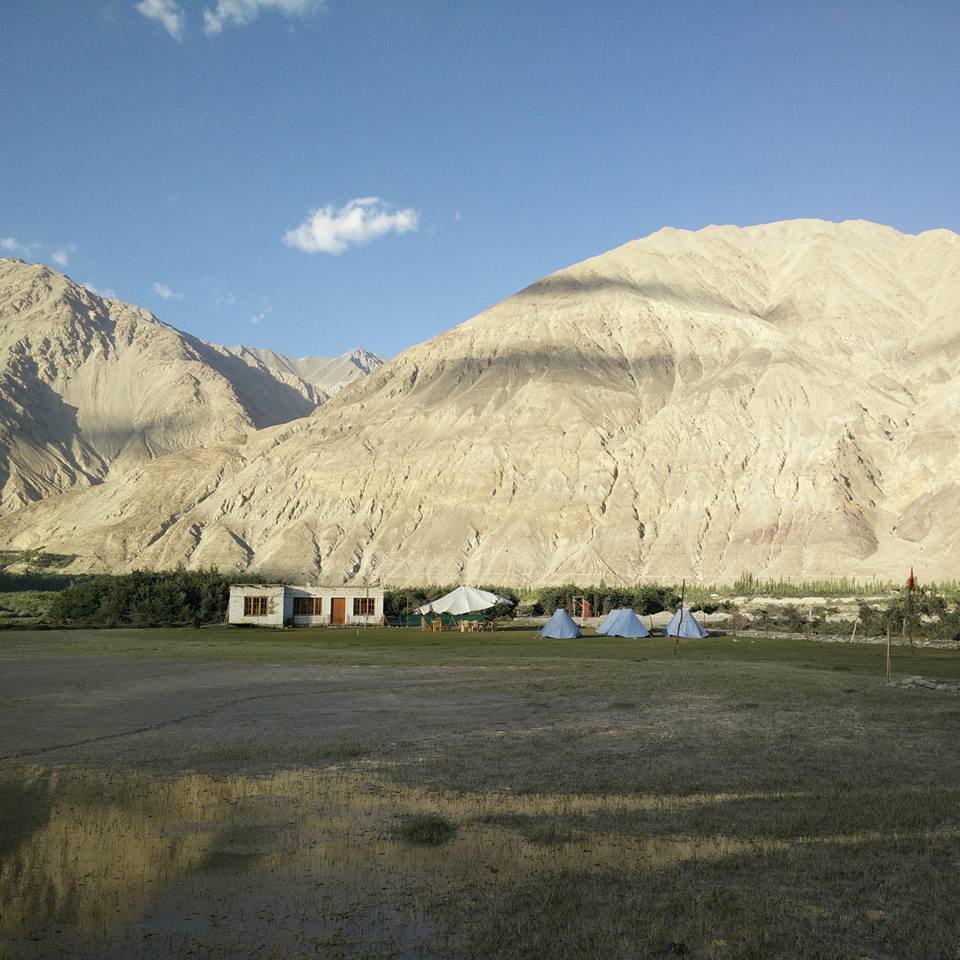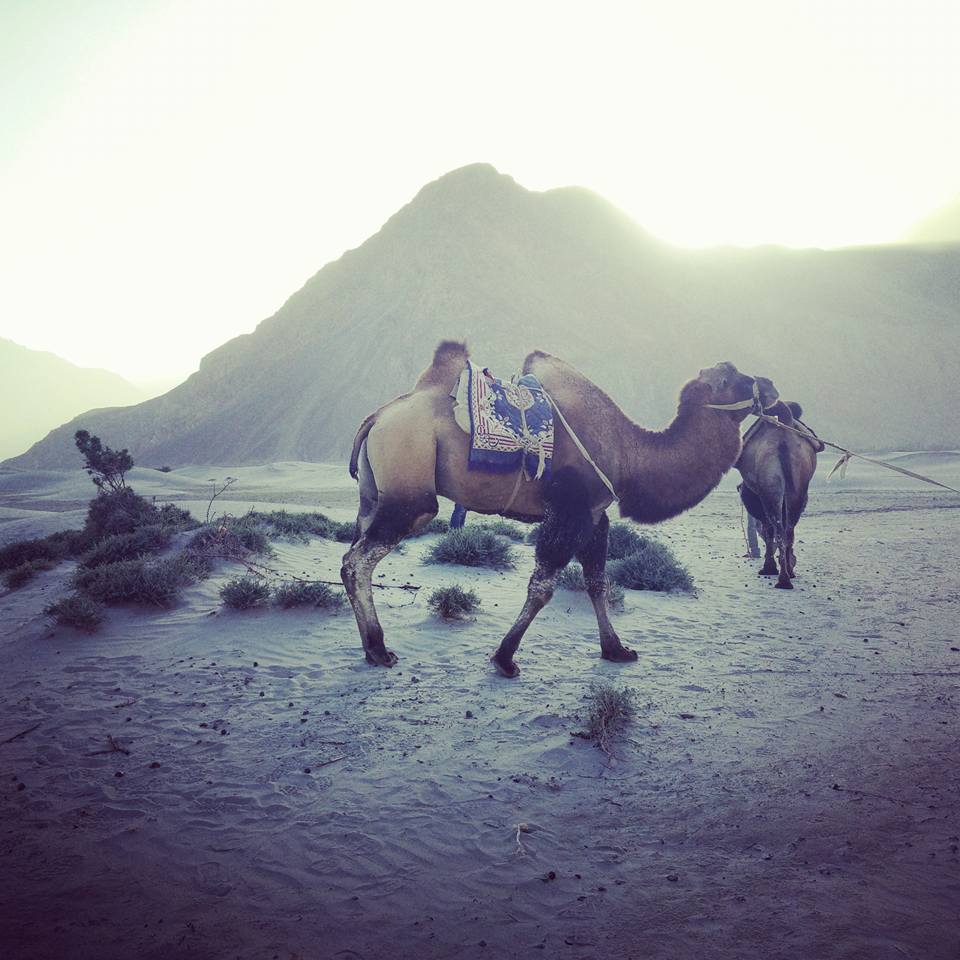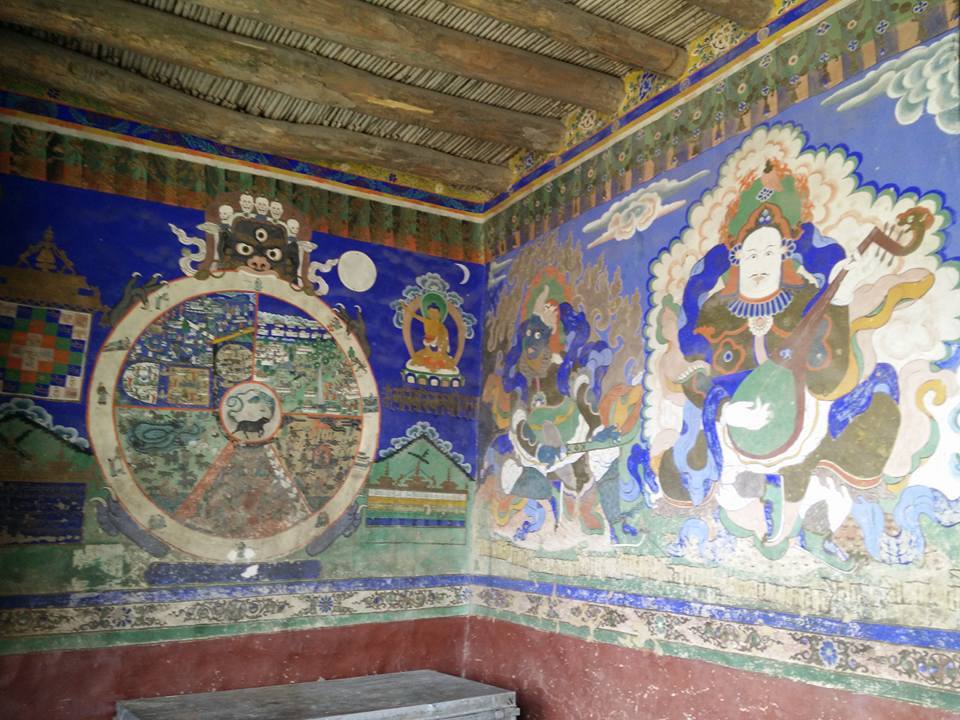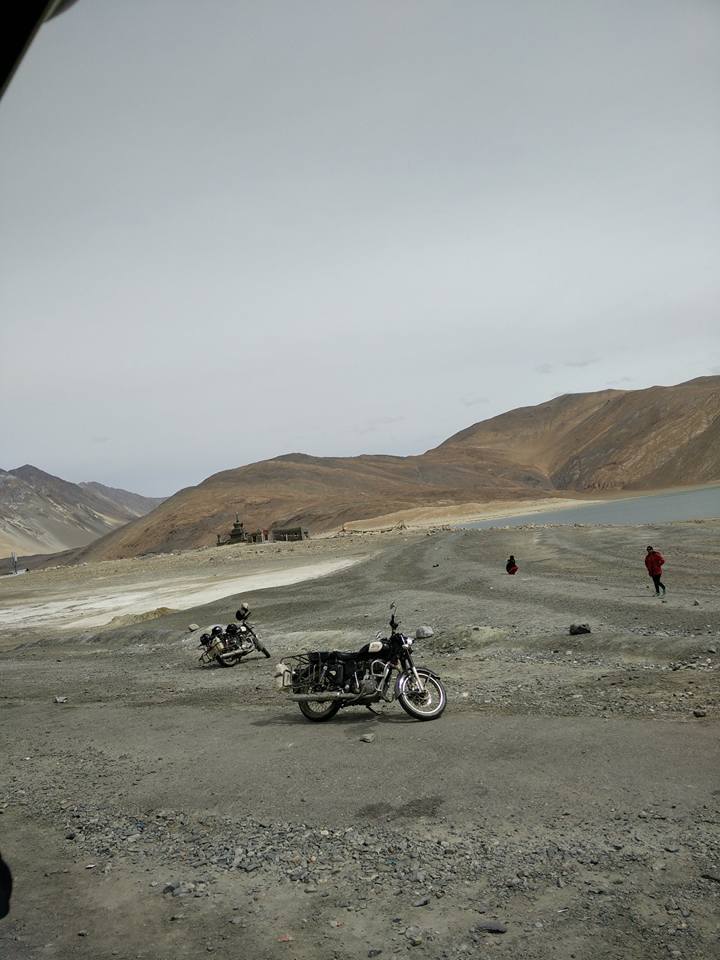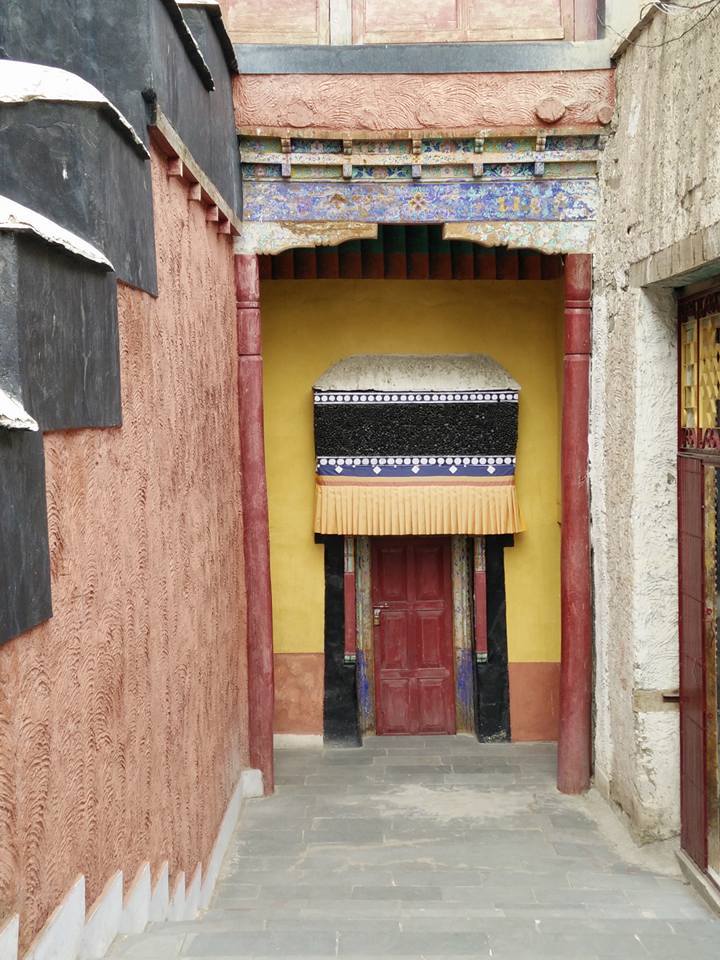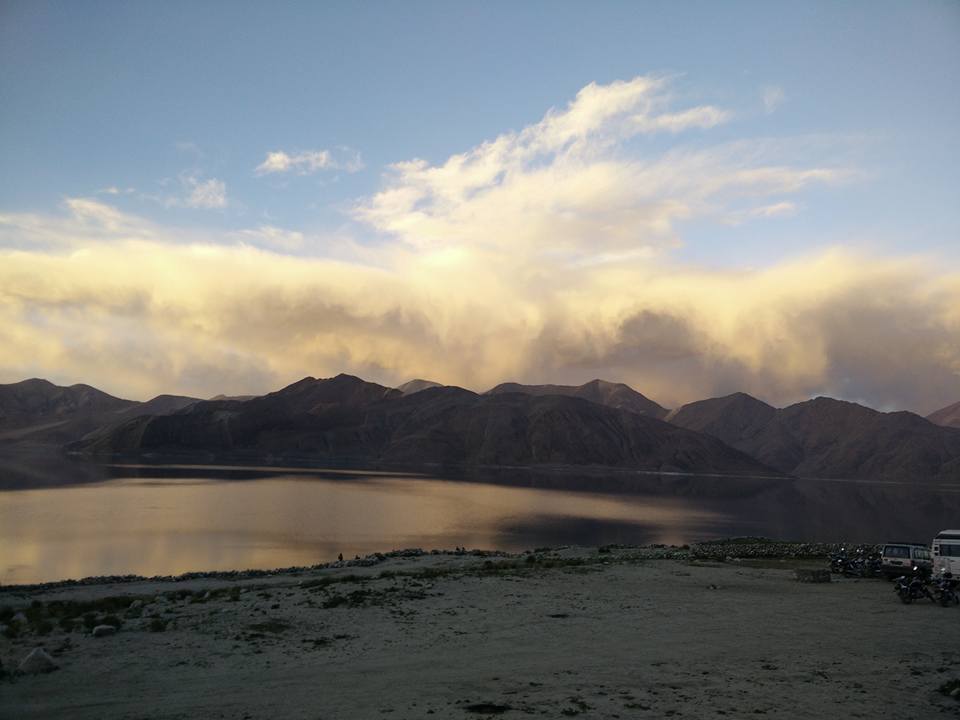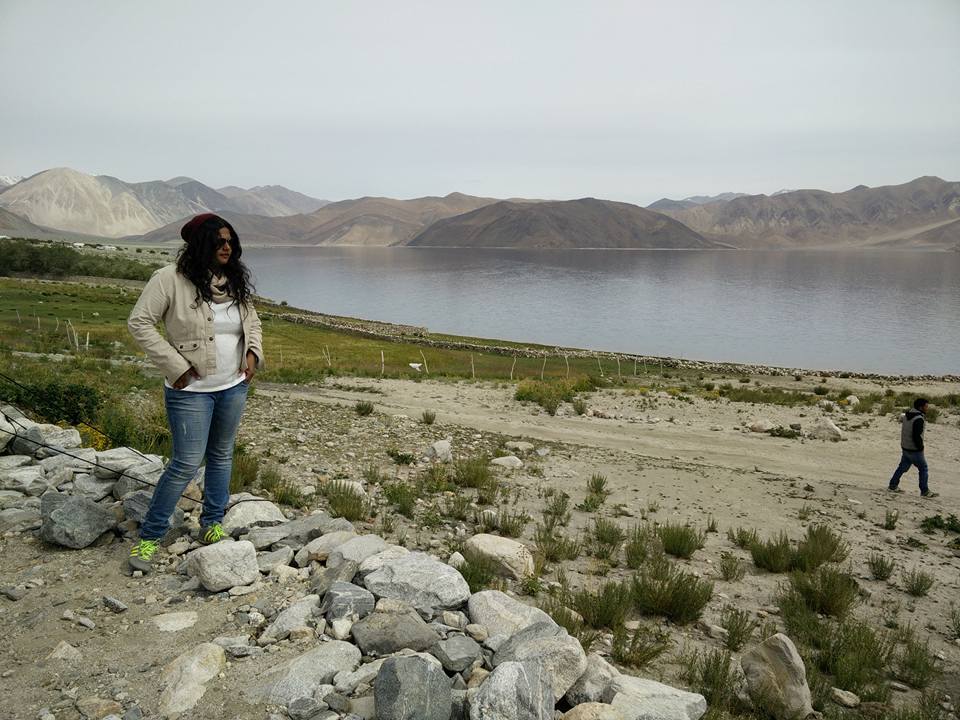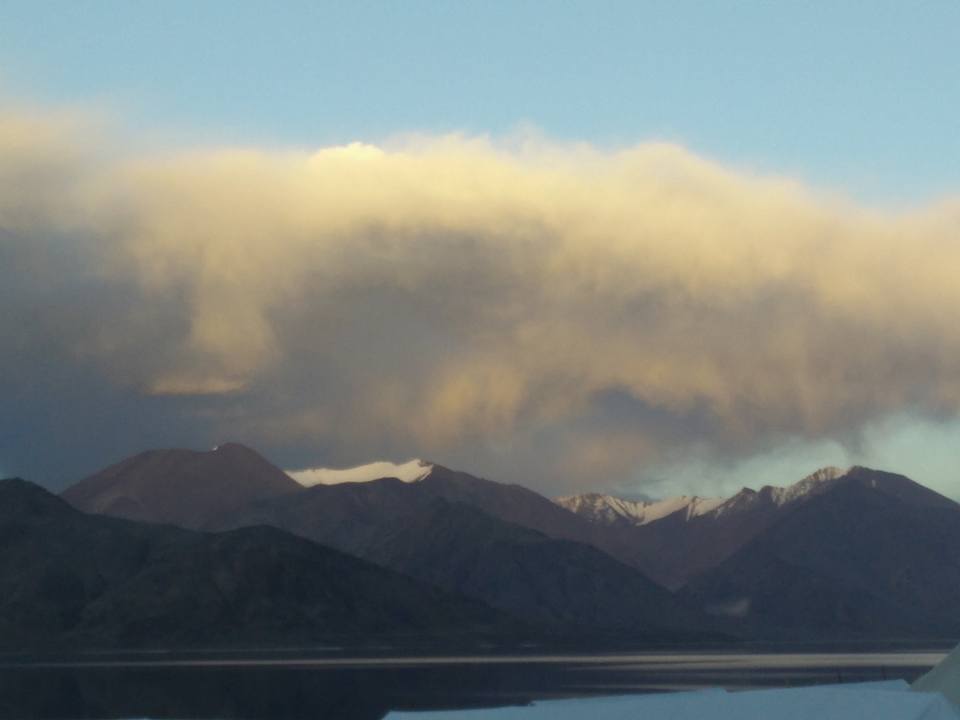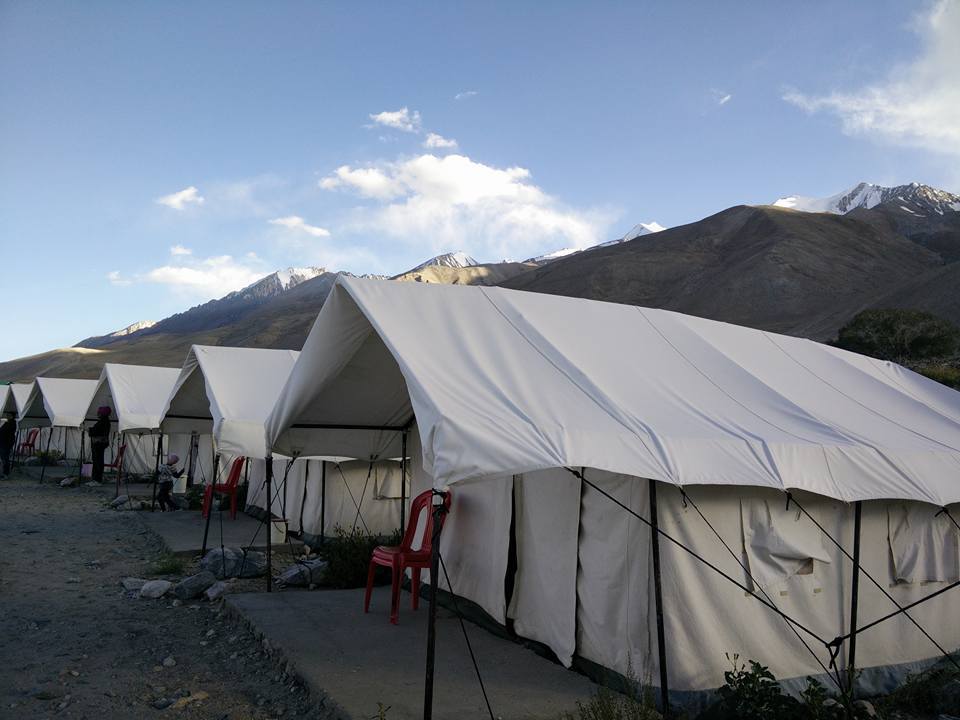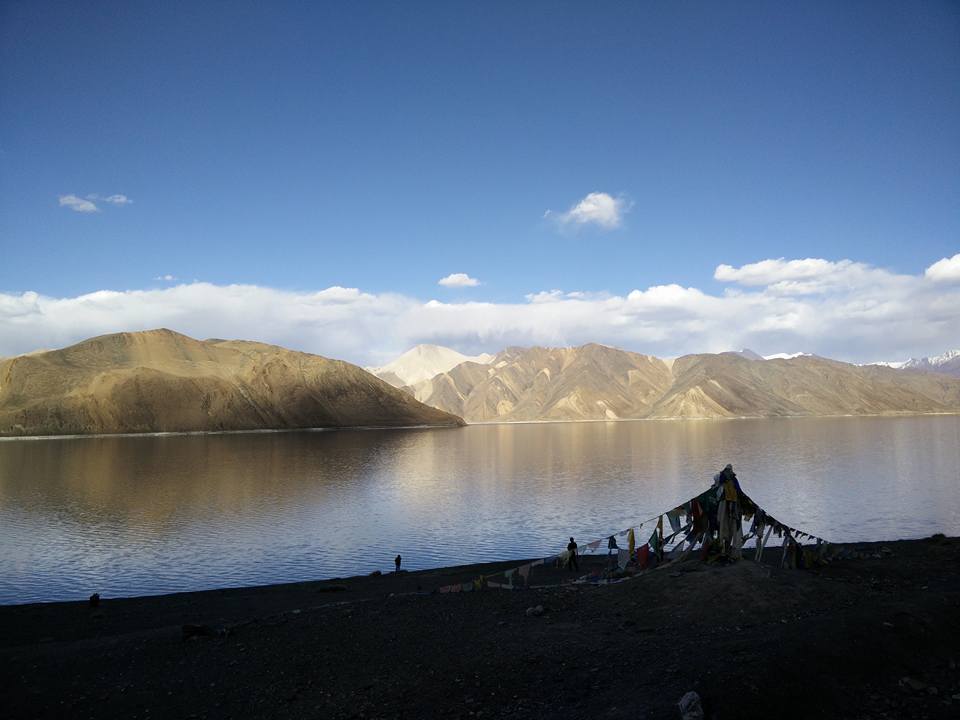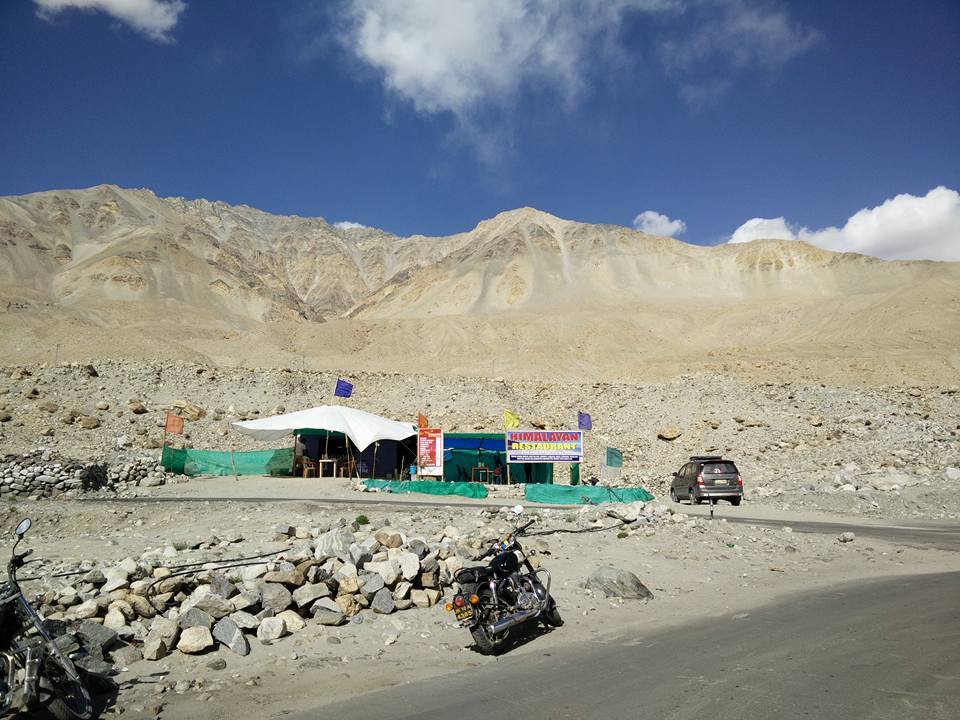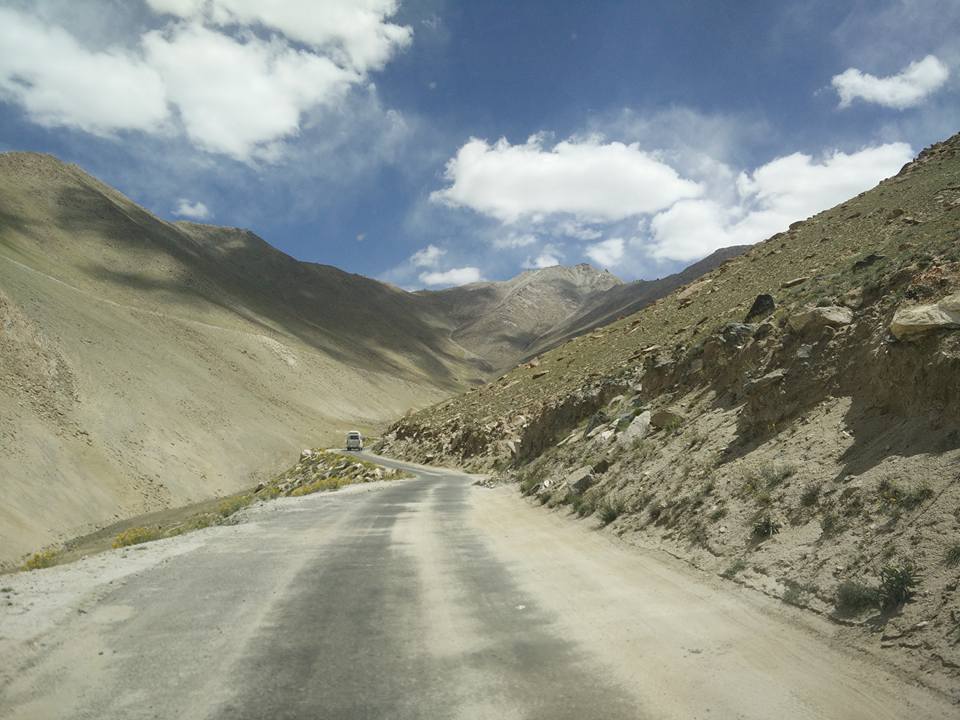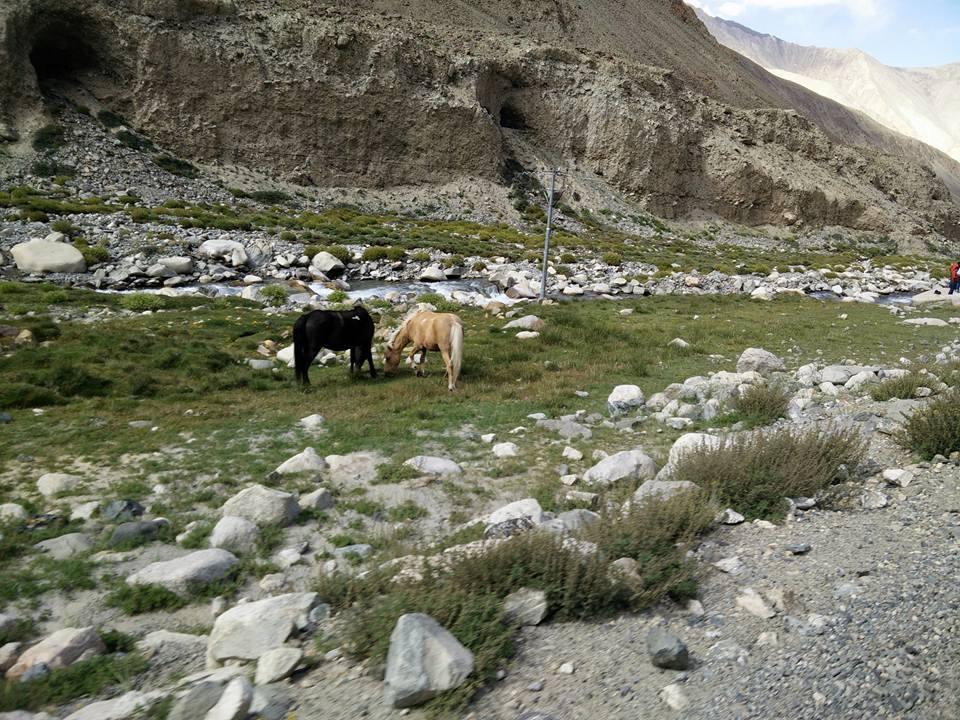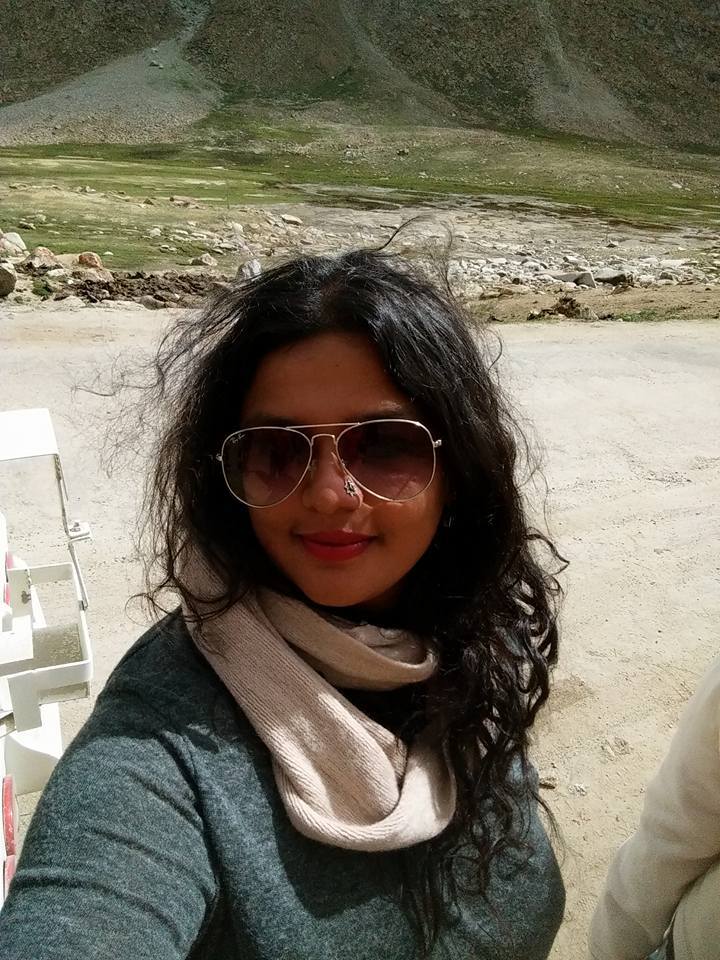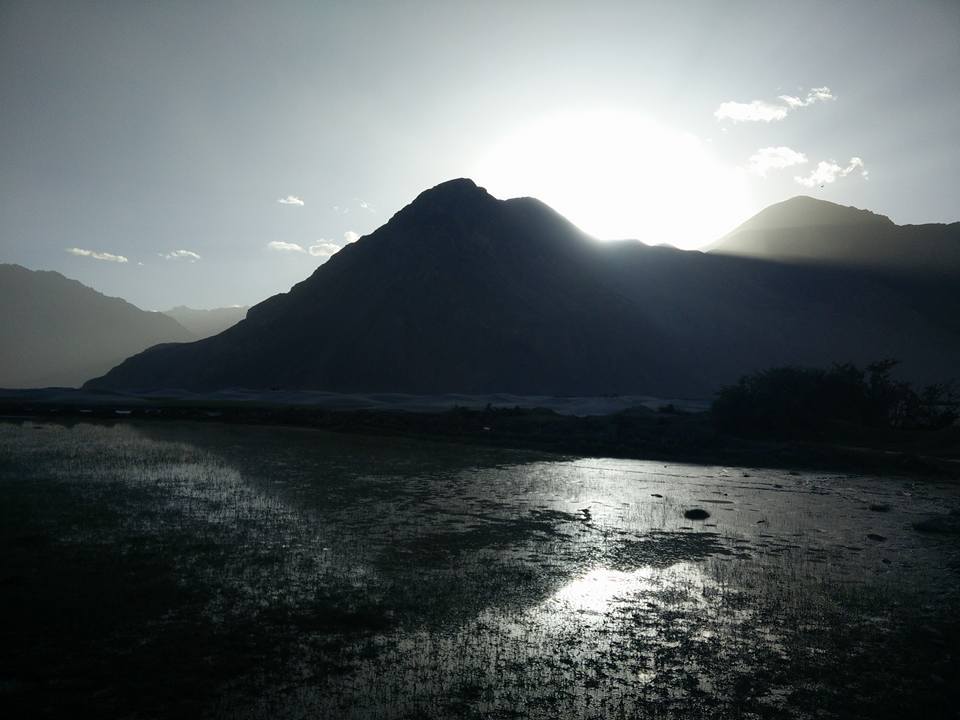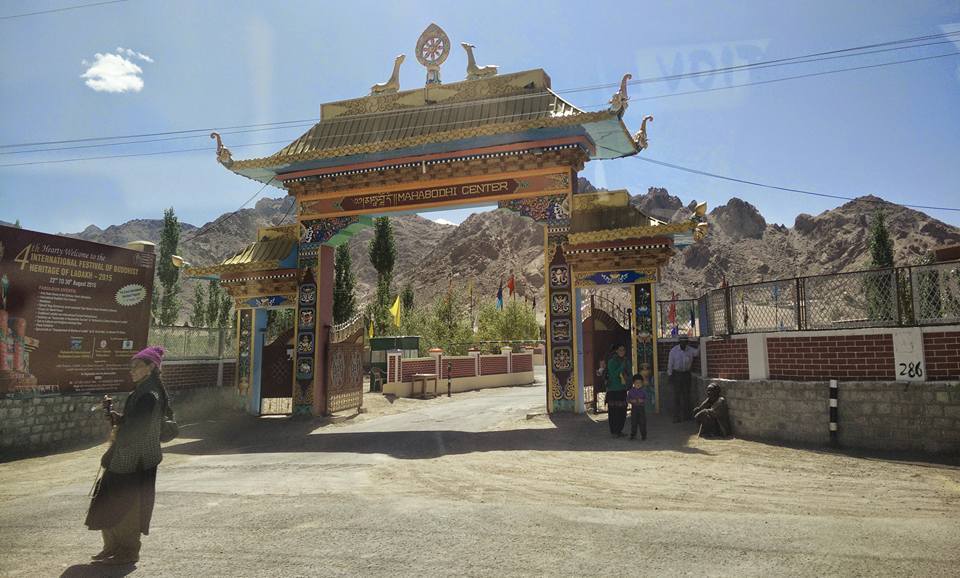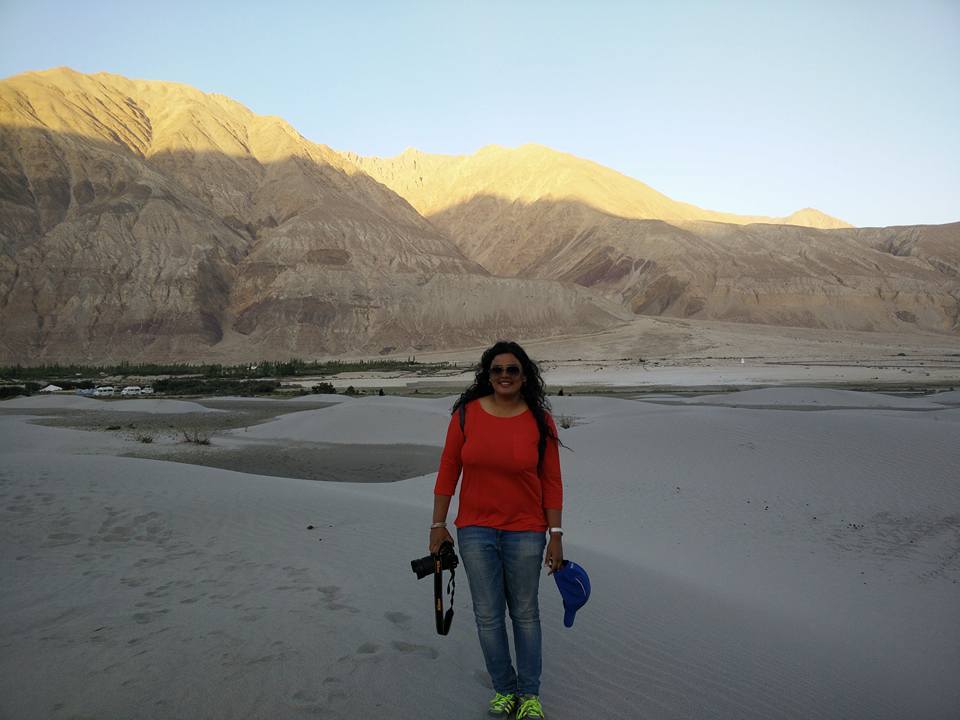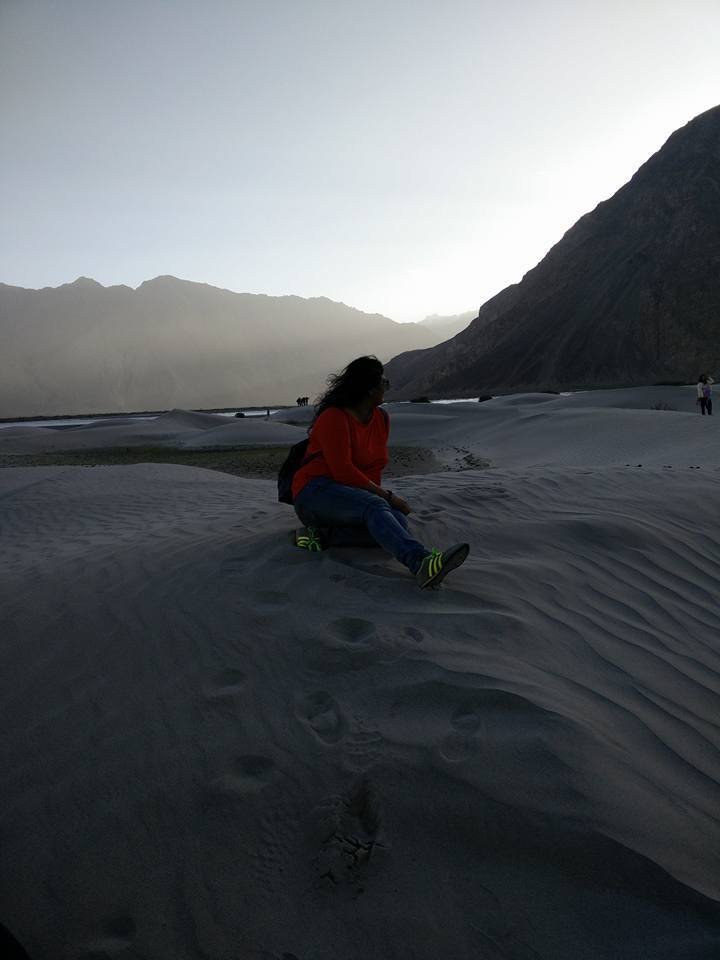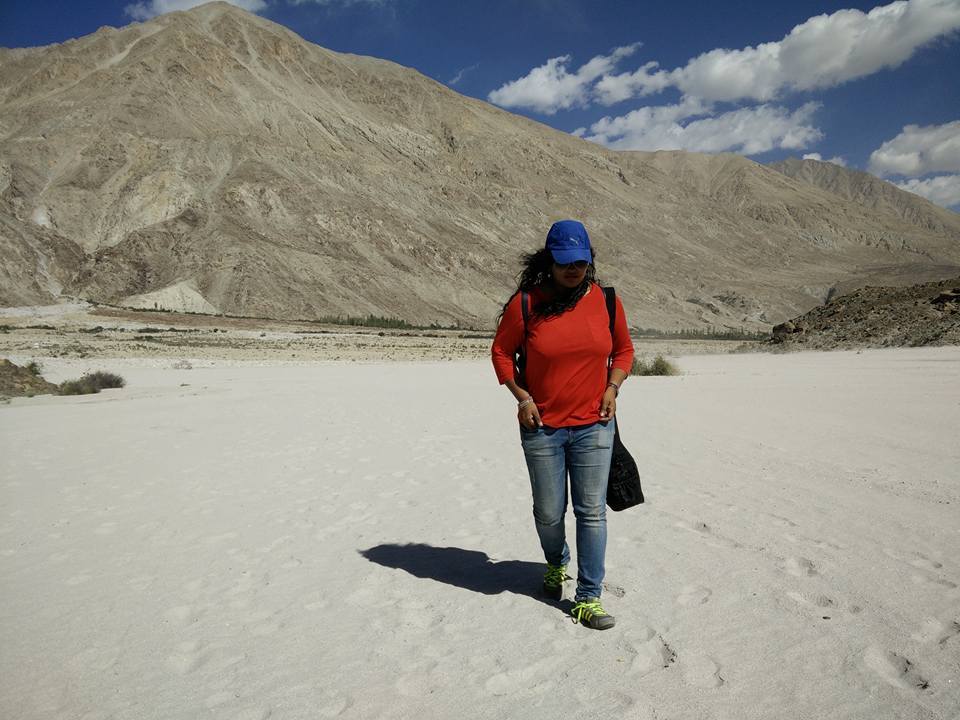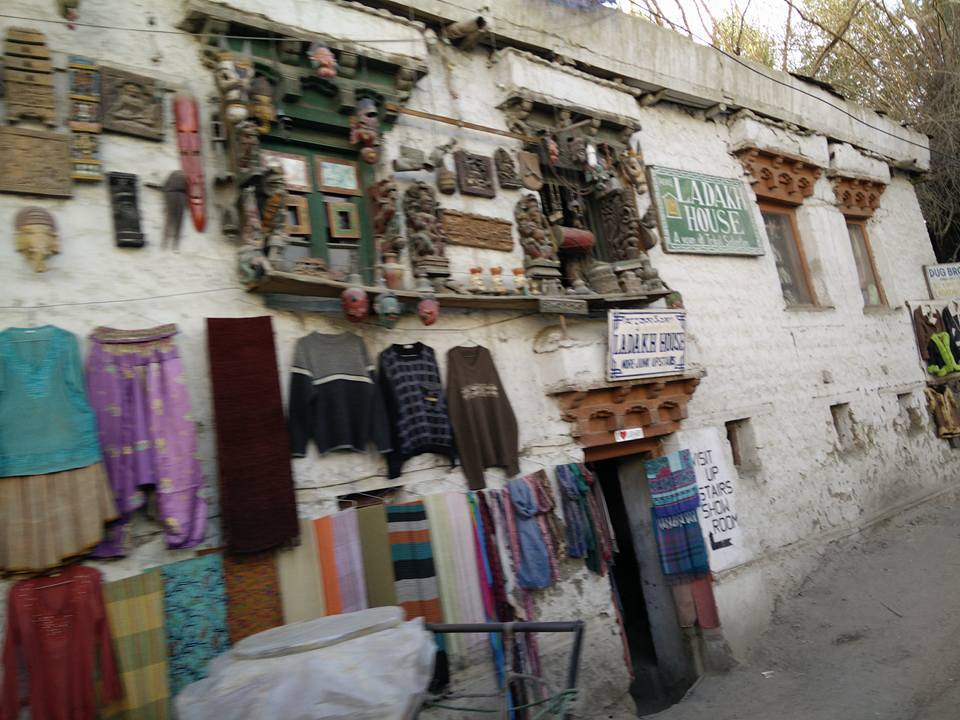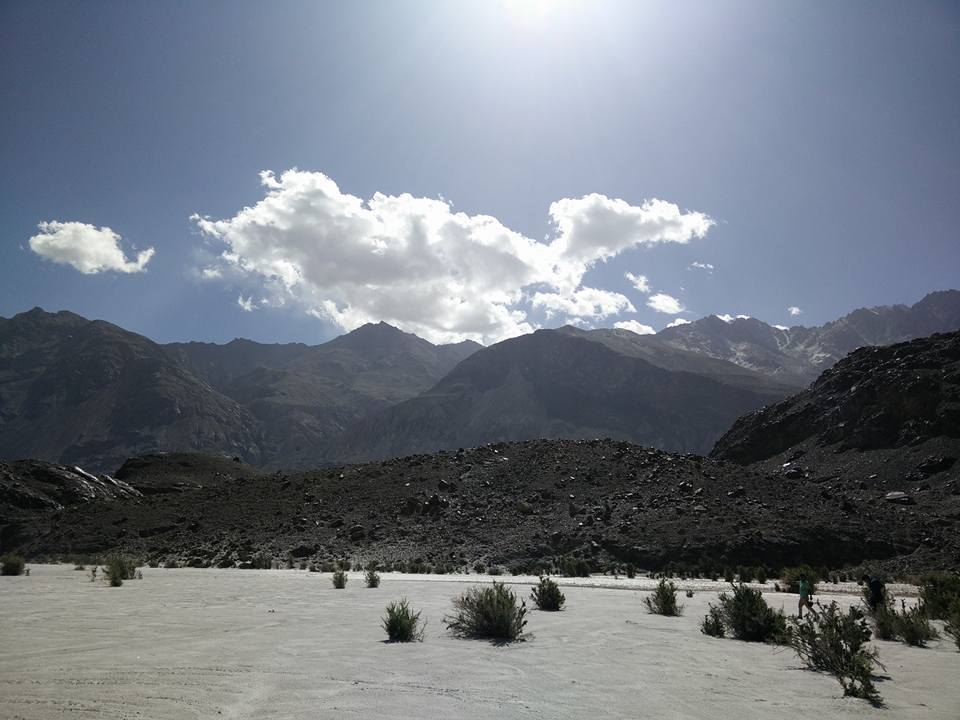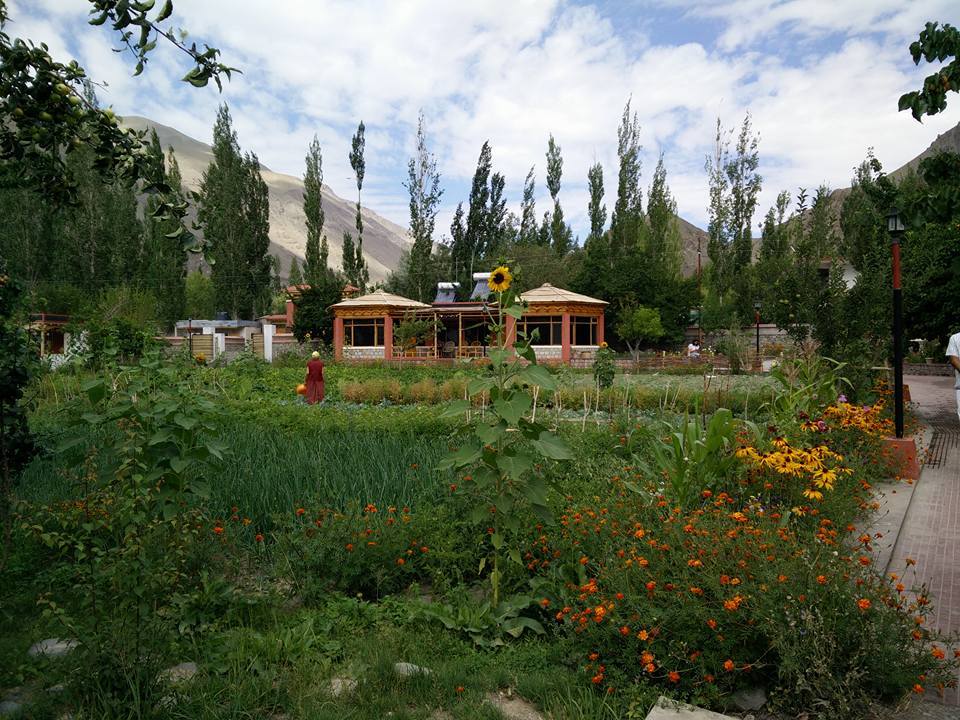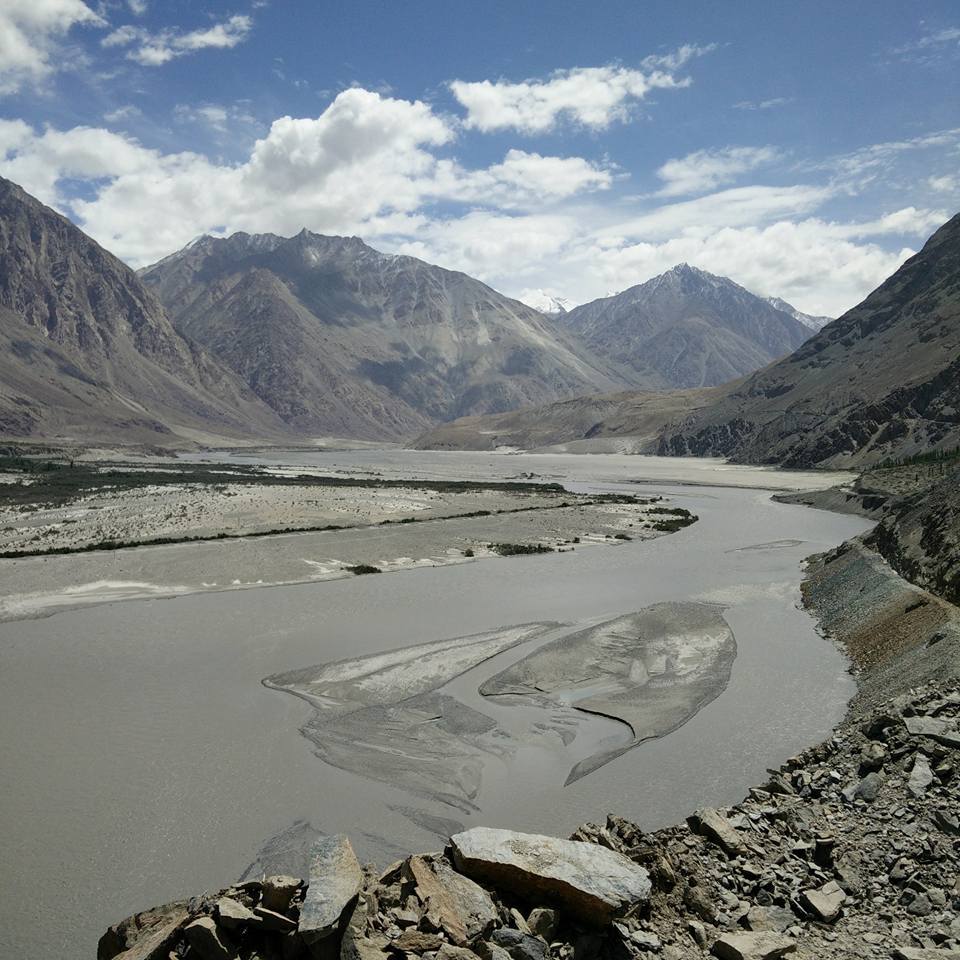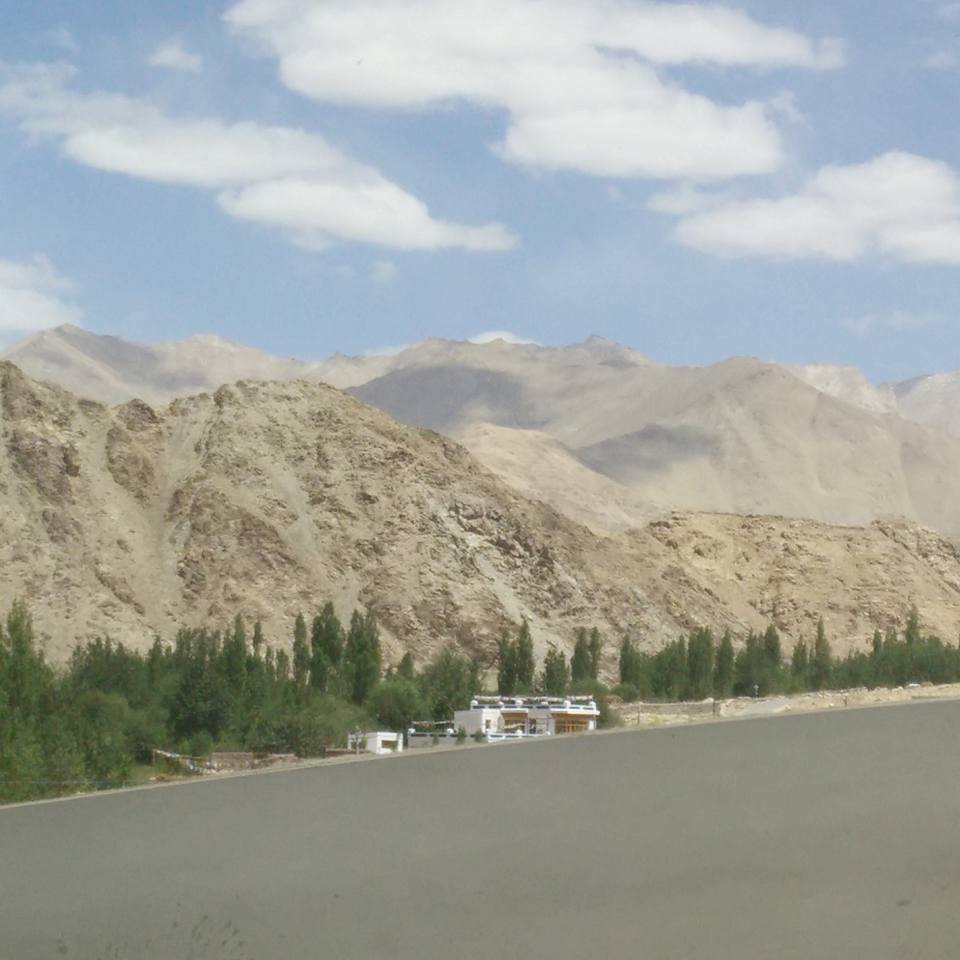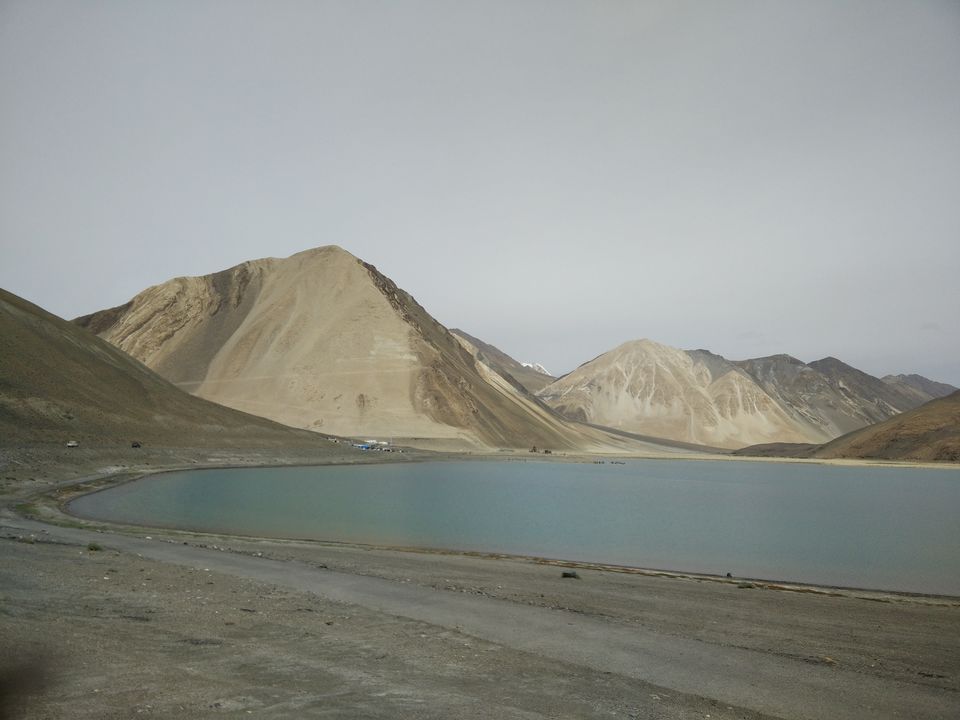 Leh-Ladakh was a dream come true. I had been wanting to visit Leh for the longest time.
As we headed from Srinagar, we stopped for an hour at Kargil. It was quite over-whelming to read about what our great soldiers had fought for during the great Kargil war. The road to Leh is quite windy, rocky at some parts but for most part-simply scenic.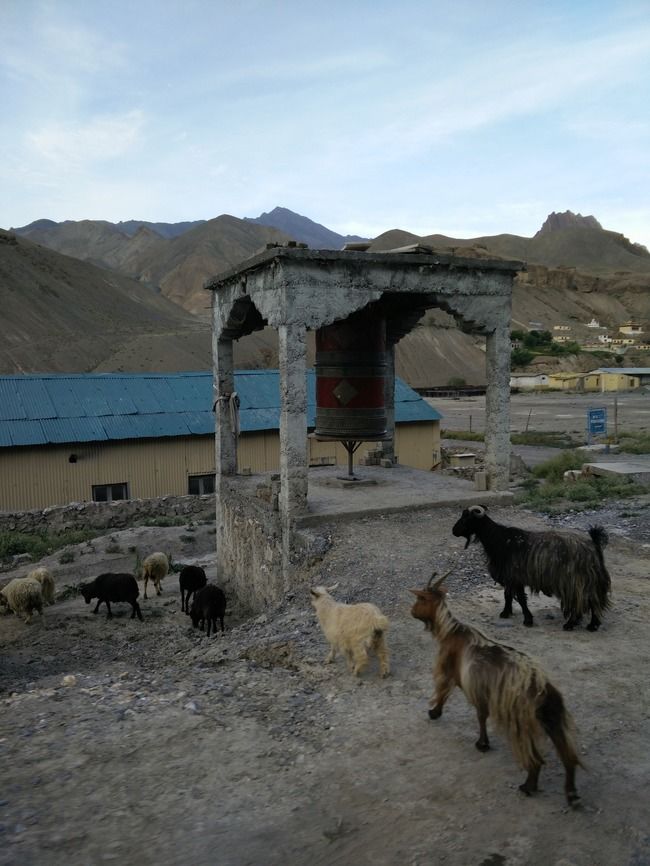 I decided to do Ladakh along with Kashmir and I'm so glad i did it. Two weeks of this beautiful place made me believe in "surreal We left for Srinagar on a Saturday early morning (approx 4:40am) as it normally takes a good 12-14 hours via road. We passed by the beautiful Sonamarg and headed towards Dras- a small town in the Kargil district. On our way we stopped for some hot aloo parathas and kawa chai (Kashmiri tea) at Sonamarg!
We first visited this pretty town called Alchi-which basically lies on the lowlands of Ladakh and not the hilltop.
We reached around 8pm that night, after a long day of playing charades & listening to Bollywood mixes all day long in our small ten seater bus. Some of us took time to get used to the change in atmosphere, you do tend to feel nausea during the journey. Lots of water and closing your eyes could help.The journey has some really spectacular views along the way, one doesn't feel like keeping their camera away :)
We stayed at a cozy resort which overlooked a beautiful range of mountains. We had some good veg Chinese for dinner.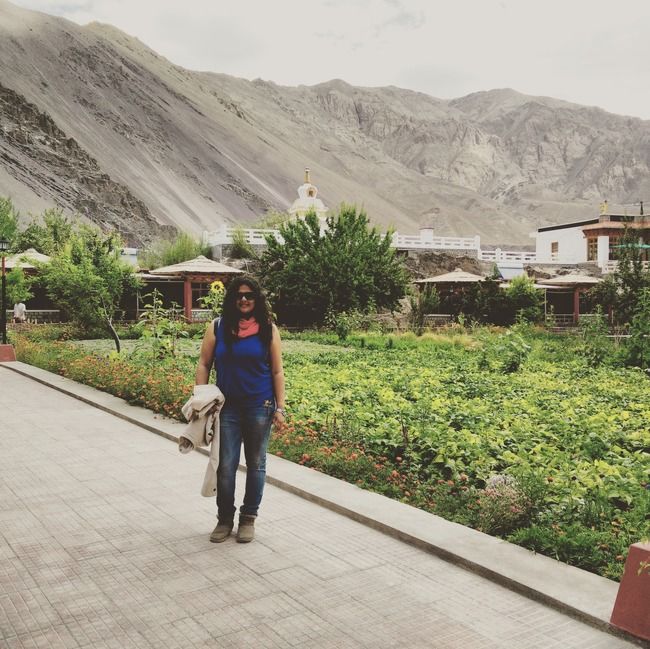 Zanskar River
My most favourite experience of the Ladakh trip was River rafting we rafted about 13km of this beautiful river, which is a confluence of the Indus and Zanskar rivers.
It was my first time rafting I was made to sit at the front most part of the raft to maintain balance :)... Some would say i enjoyed the most as i was the first to receive the huge splashes of the water, the feeling was so thrilling.
I would definitely want to do more of rafting in the future.
If adventure is what you love, Zanskar River is an adventurous experience like never before. Zanskar Valley, located at a height of more than 12,000 feet above sea level, has the Zanskar River flowing through it. The river takes you through with wonderfully striking sights and Grade 3 and Grade 4 rapids to scale.
The highlight of the Zanskar rafting adventure is the Zanskar Canyon, a.k.a the Grand Canyon of Asia. As you make your way through thrilling Grade 4 when surrounded by towering rocks and rapids, it feels helpless in front of mother nature.
This costs about 1200 per head,they provide you with bodysuits. Cameras/phones aren't allowed/advised to be taken during the rafting.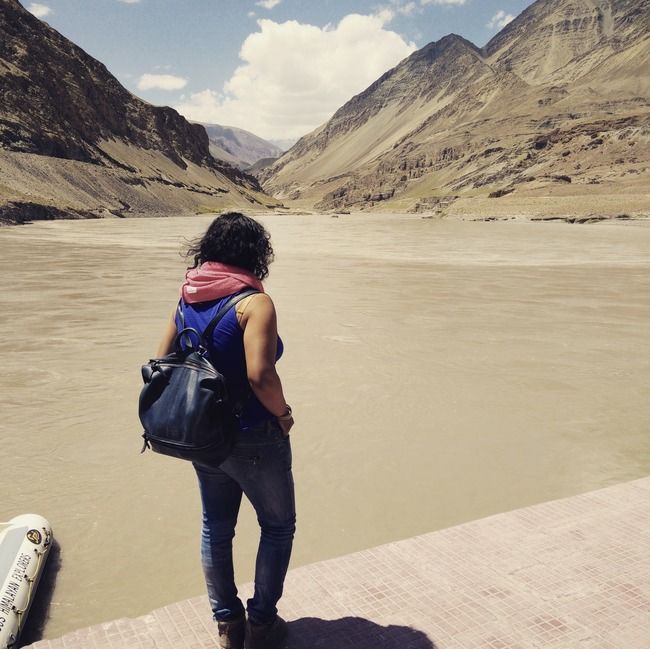 Nubra valley Nubra valley is a vast desert with a beautiful sunset overlooking a never-ending range of mountains.
Nubra is a tri-armed valley located to the north east of Ladakh valley. Diskit the capital of Nubra is about 150 km north from Leh town, the capital of Ladakh district, India. Local scholars say that its original name was Ldumra - Wiki
We soaked in the beautiful sunset & the cool breeze across the dessert.It was quite a magical & fun evening.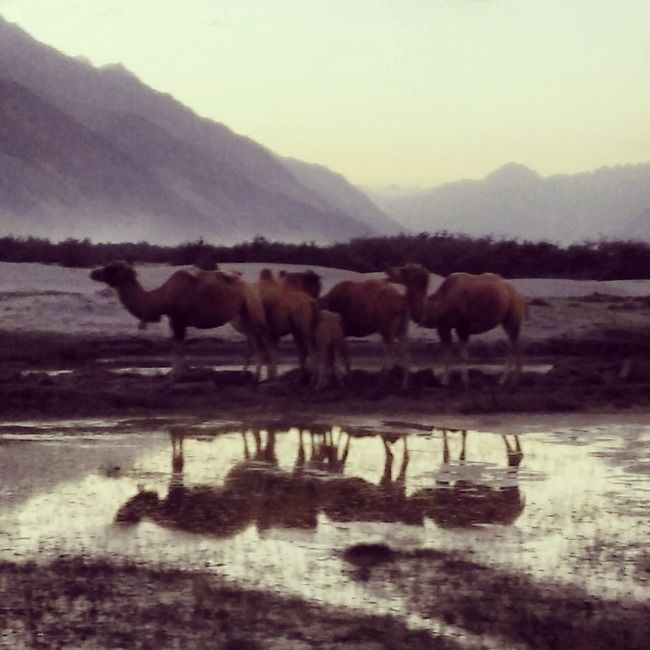 Khardung La
Khardung La is a high mountain pass located near the Khardong village, in the Ladakh region.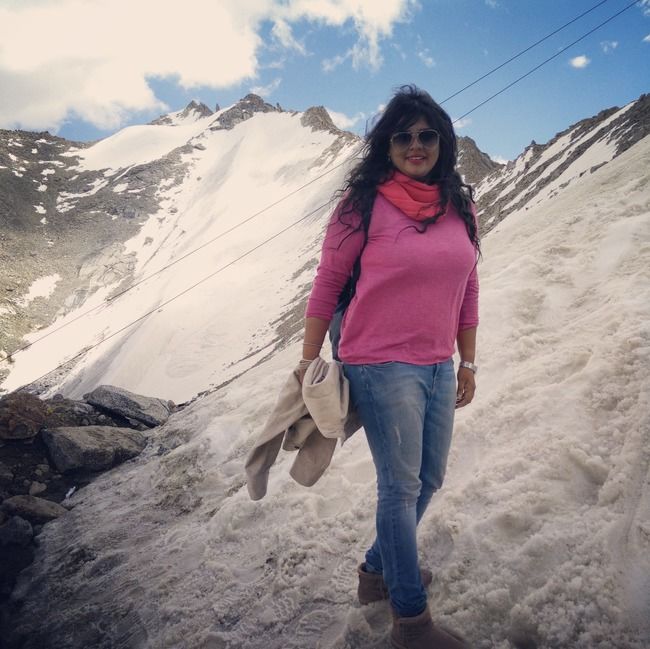 Pangong Tso, Tibetan for "long, narrow, enchanted lake", also referred to as Pangong Lake, is an endorheic lake in the Himalayas situated at a height of about 4,350 m. It is 134 km long and extends from India to Tibet -"Wiki"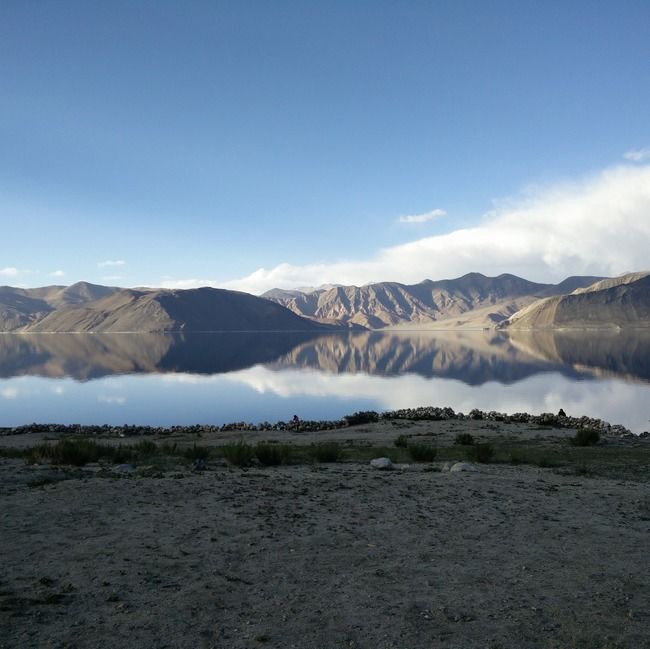 On our return we visited the famous Thiksey Monastery which is simply gorgeous-with beautiful artwork & paintings. There is a flight of about 50 stairs to the top. The prayer bells are all around as you walk up.
There is a huge 12ft statue of Buddha which took 3 years to build.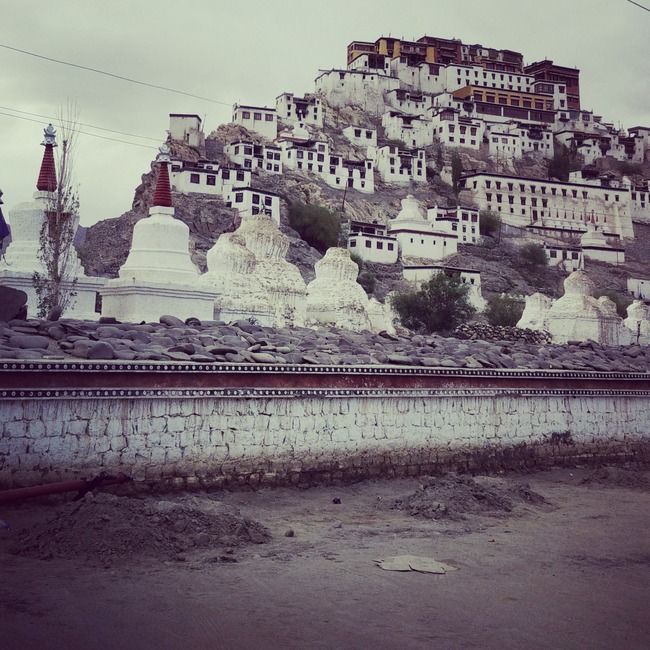 Beautiful resort at Alchi – a small town before we headed to Leh.The set of pictures below are some of my first sights of beautiful Ladakh-taken on the go. Most of our time was spent traveling to places in Ladakh.The travel by road is the most scenic part.One can get lost in the never-ending range of mountains and the changing colours of these pretty mountains.
Confluence of the Indus and Zanskar rivers We spent the afternoon at the hot springs and having some yummy maggie-which we did on most days of our travel.
The background is really pretty. There are real hot springs where you can dip your self in the hot water. There is a small enclosure which ha separate rooms with hot tubs for men/women to relax. It is very simple & nothing to fancy. They charge you about 150 INR for the same.
Hot springs spot
Leh is a small commercial town filled with loads of tourists, shops and a great vibe. The german bakery and chopsticks restaurants are quite highly recommended. Chopsticks serves you beer as well. There are some great shops for silver ( must bargain), local Ladakhi t-shirts & various other things one can take back home as souvenirs.
On our way, our guide told us about a hidden "sacred lake"- we were obviously excited to see the same. We walked on desert sand and finally found it. Sitting by the lake was peaceful.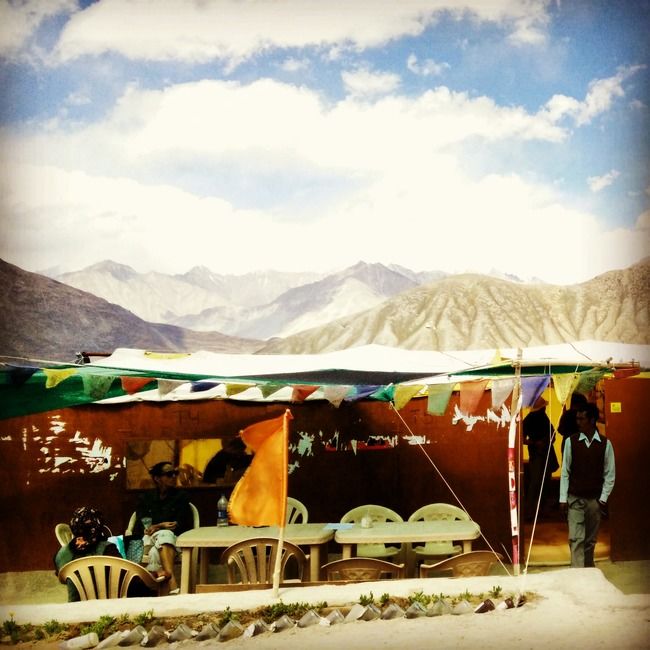 Our maggi stop
We stopped by the scared lake- before we hit Nubra Valley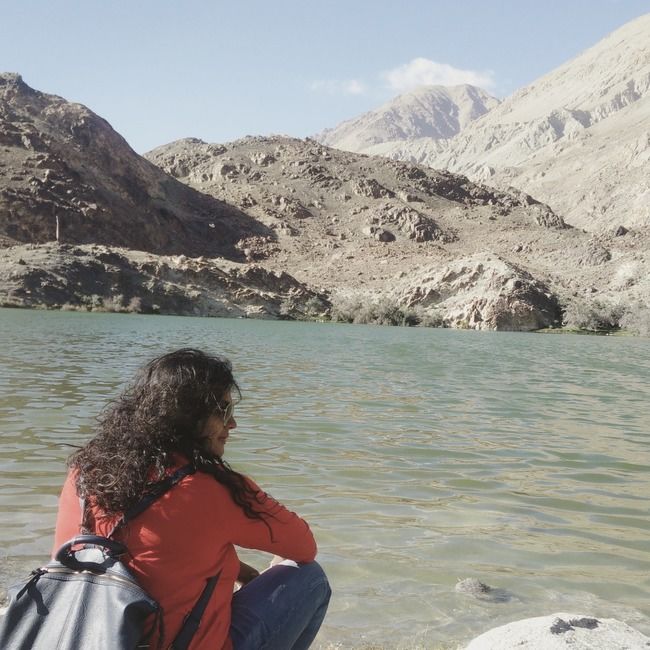 We got to experience beautiful snow at 18000 ft , which was a lovely feeling. Though you tend to feel breathless after about 20 mins, so it's best advised to not stay for more than 15 mins. My first experience of walking on snow. I kept slipping as I wore the wrong boots :)..nevertheless it was fun. We of course took loads of pictures!!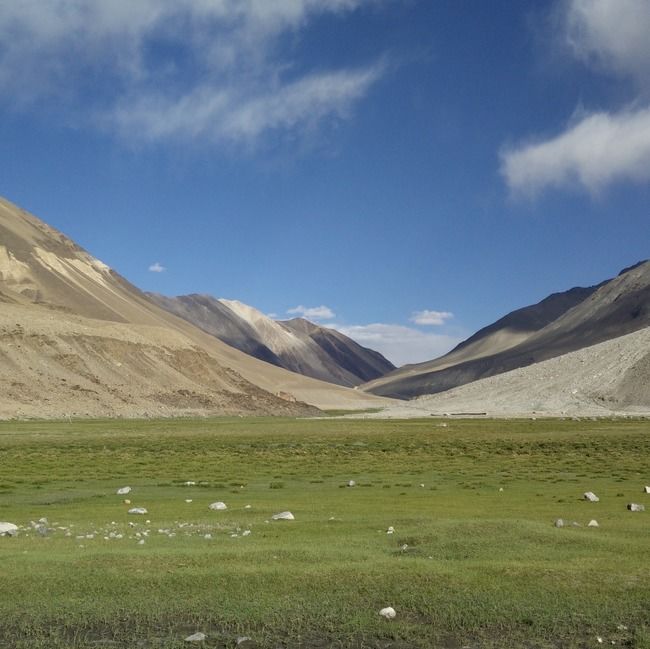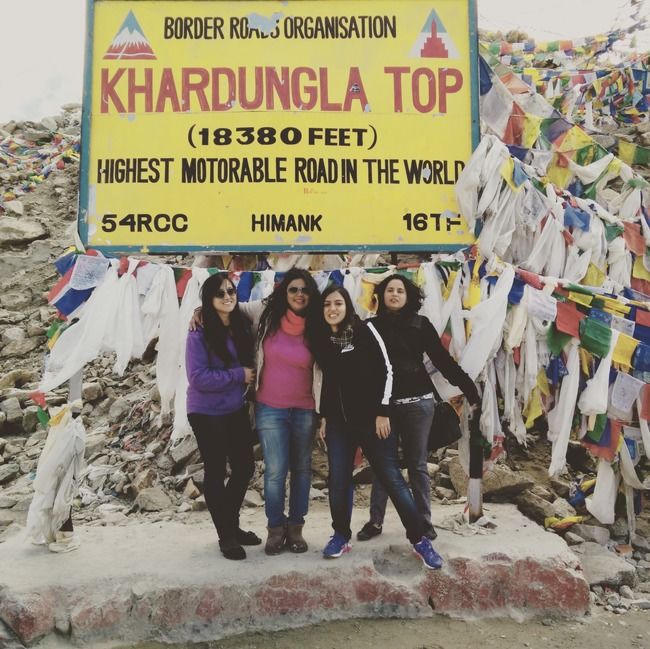 We camped on the banks of this gorgeous lake,dipped our feet in the ice cold water, saw big bright stars all night, sat by a bonfire and enjoyed the peace of this serene place.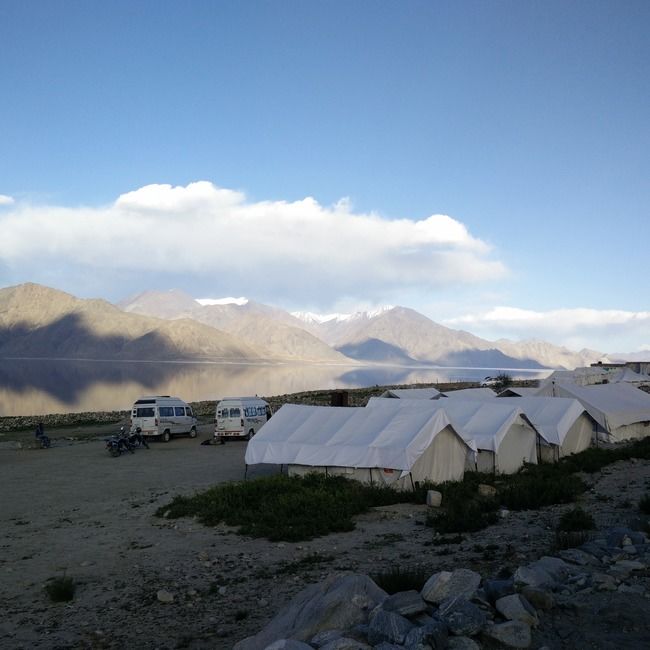 One of my favourite parts of Ladakh.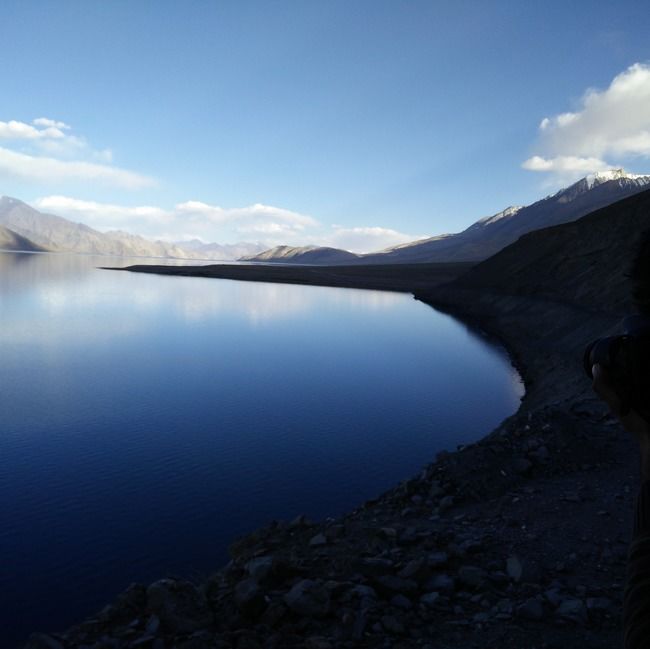 En route to the lake we stopped to see some cute little Himalayan marmots.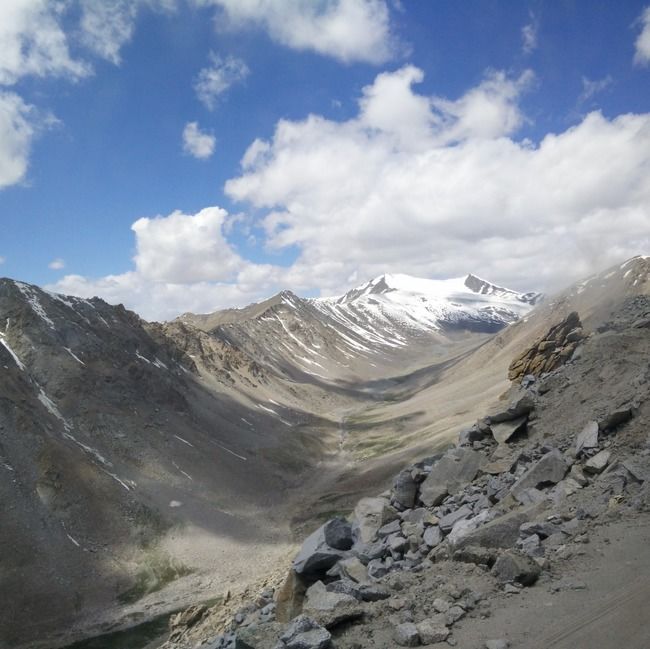 A simple itinerary for a happy explorer!
Day 1- Drive to Alchi which is one of the route to Leh (Takes a full day to reach Alchi from Srinagar)
On the way stop at the Kargil War Memorial.
Day 2- Stay a day & night a the lovely Alchi town. Head to Zanskar Indus (Spend the morning till afternoon rafting ) Enjoy an evening at Alchi.
See the confluence of the Indus and Zanskar. There is a marked difference in the colours of the two rivers, and you can actually see the point where they merge.
Day 3- Head to Leh.Spend the evening at Leh
Day 4,5 & 6 -Head to Nubra Valley;
Spend about a night and day at this beautiful place.( it takes about hakf a day to reach Nubra Valley from Leh)
On the way you see the lovely snowy Khardung La Pass (the disputed highest motorable road in the world).
The beautiful 515 year old Diskit Monastery
Sand dunes to get a nice ride on the Bactrian camels.
Hot springs in Panamik.
There is also a holy lake, hidden in between two mountains, where no one really knows about. ( a must visit )
Day 7 -Head back to Leh & spend the night there
Day 8 & 9-Leh to Pangong; Spend at least 2 nights on this gorgeous lake,
Enroute, you cross Chang La Pass.
Spend the night in a camp at Pangong. I would recommend everyone must spend at least two nights to let the place grow on you. Beautiful clear skies with stars so bright, the water so cold ,simply a blissful experience.
Day 10- Head back to Leh- En route drop into the beautiful Thiksay Monestary.Night at Leh.
Day 11- Head to Srinagar
Always keep half a day to reach any of these detentions- spend at least a day and a half to enjoy the essence of every place,
How to get there?
There are couple of ways to reach Leh
Air: Take a flight from your city to Srinagar which is (cheaper) than directly flying into Leh. Since there aren't to many flightsDrive from Srinagar to Leh by bus/car. Please keep in mind only registered vehicles of J&K are allowed. So don't take a local cab from any other state ( for example a Delhi cab/taxi won't be allowed to enter this route).Reason being the locals need to make their living!Ride it from Manali to Leh ( Many bikers take this very exciting & challenging route)Nearest airport: Kushok Bakula Rimpochee Airport (Leh)
Railway and Bus: Kalka is the nearest railway station to Leh. Buses or taxis can be hired to reach Manali via Shimla. There are regular taxis and bus services from Manali to Leh. Driving to Leh is considered as an adventure. Bus and taxis are frequently available to plan a road trip to Leh. The road trip/driving to Leh by bus, taxi or motorcycle, bikes, Jeep and SUV which many travellers drive on to, will be a lifetime adventurous experience for the travellers.
Best time to visit
April to June: April to June is one of the best times of the year to visit Leh. The sun shines bright and keeps the day temperatures warm. Leh has beautiful clear blue skies but do remember that the sun here has the intensity to carve out brand new noses for travellers who fail to wear a few layers of strong (with a 50+ SPF) sunscreen.Leh showcases a different kind of frozen beauty in April in the form of snow-capped mountains, and frozen lakes that you can walk upon. Leh renders a different kind of feel as it recovers from the freezing winters.July to August: The monsoon months, i.e. late July till end of August sometimes experience landslides and cloud bursts.September to October: Starting September a kind of chill sets in Leh but the sun keeps shining. This is also a great time to go trekking.November to February: People don't prefer to travel to Leh during the winter months from November to February. The winters on the "roof of the world" can get unbearable. With the exception of the Liker to Kahltsey (Sham) trek, most trekking routes close down after November due to heavy snowfall. The Chadar trek is best conducted between January and mid-March
Travel tips (Some points gathered from Google)
Temperature: When it comes to temperature and climatic conditions, the summers have a pleasant temperature. In winters, the temperature touches the extreme level. In winters, the temperature can go as low as -30 degrees in Leh & Ladakh and -60 degrees in Drass. Almost all the feasible water resources get frozen. During July and August the maximum temperature can rise up from 20 to 35 degree Celsius.
Clothing: The peak summer months from mid June to August have a pleasant temperature and therefore single T-shirts or shirts can do. In winters (from November to February), one needs heavy woolen clothes and warm jackets. However, in most parts of the Leh- Ladakh region, there is a drastic fluctuation in the daily temperature. Therefore, tourists should carry woolen clothes and sweaters while packing their bags for the trip.
Languages Spoken: The main language spoken in Ladakh is Boti. Other languages spoken in this region include Brokshat, Changshat, Balti and Shina. Use of English and Hindi languages can be seen in schools, offices and restaurants.
Permit & Passport: For traveling in Leh, tourists do not require permits. On the other hand, all foreign travelers are required to get themselves registered at Drass, Serchu and Rumste if they are traveling through the land. For some restricted areas such as Tsokar & Pangong Lakes and Tsomoriri, Nubra Valley and Dhahanu, tourists require permits. It can be obtained from the District Magistrate of Leh through travel agents.Altitude Sickness: Anybody can fall prey to acute mountain sickness at an altitude of 10,000 ft above sea level. Therefore, it is necessary to take full rest on the day of arrival and get yourself acclimatized. People with high blood pressure and heart ailments should refrain themselves from planning a trip to Ladakh. A common medicine use "diamox"
Money and Currency: There are a very few hotels and tour operators which accept credit card (aka plastic money) but charge 2% service tax. In the main Leh city, various private banks such as State Bank of India, Jammu and Kashmir Bank, Punjab National Bank and Axis Bank have placed their ATM machine.
Communications: Since most of the markets and STD booths in Leh Ladakh region gets closed before 10 PM, it is better to get in touch with your near and dear ones before evening time. The General Post Office and Telegraph Office available in the Leh town also helps in communication. The state tourism board has its own wireless radiophone network that connects its offices at Leh, Kargil and Padum with those in Jammu, Srinagar and Delhi.Intra-City
Transport: Leh offers a large fleet of tourist transport facilities with more than 2000 vehicles. Their taxis include Innova, Mahindra, Scorpio, Xylo, Toyota, Tata Grande and Maruti Van. There are several mini deluxe buses that are available in excellent conditions. The local drivers are well mannered and well acquainted with all the tourist sites in the region.Ladakh can be done in 1.5 weeks covering all these places-one must spend a minimum of two days at each place to feel the essence of each place & its charm.
Expenses:
Food: Maggie/chinese wont cost you more than 150/200 per meal.Alcohol is availble at very few places. Namely chopsticks.Beer is served in a tea cup.
Transport:Local transport varies depending on if you're in a group/individuals. Many people bike various parts from Leh. Renting a bike from Leh wont cost more than 2k a day without fuel.
Air tickets: Fly to Srinagar and then either bus/car/bike it from Srinagar.(within 15k per head for the air tickets)
Flying from Delhi to Srinagar is cheaper than other metro cities.
Accommodation: About 2k for 2 people per night at any recommended hotels/resorts.
Look up trip advisor for some good options.
In Leh;Try & stay not very far from the main town area, as getting a cab back at night would take some time ( there are cabs available, one needs to negotiate well,depending on the distance)- but walking around the town would be the best thing to do.)
Happy Exploring!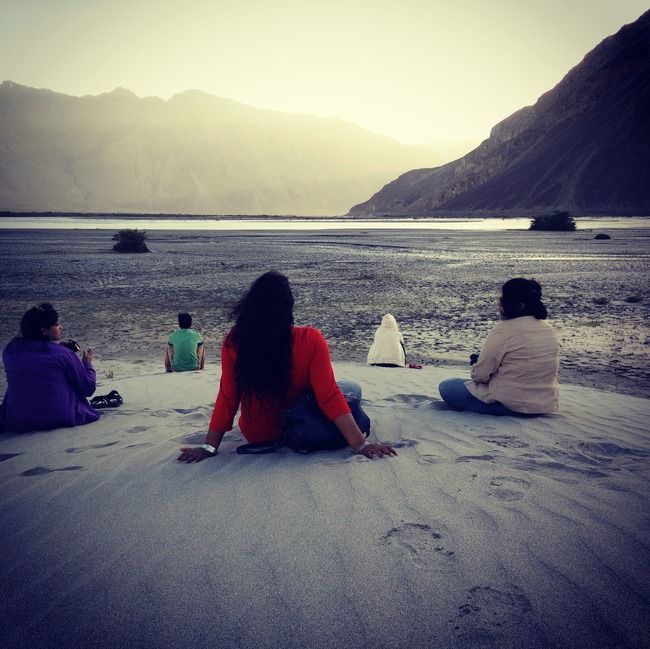 Frequent Searches Leading To This Page:-
best tour packages for leh, top leh tour packages for family, top leh tour packages with price, budget trip packages for group to leh, things to do in leh, leh holiday tour packages, leh ladakh tour packages itinerary, leh ladakh road trip packages