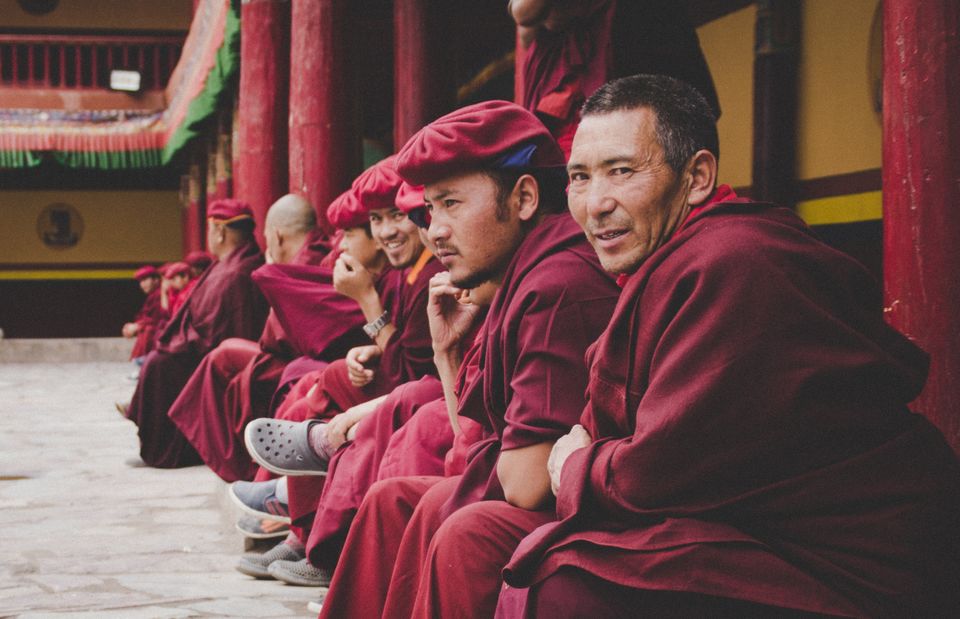 Are you someone who finds solace in exploring remains of the past? Do you think you're more than done with the ruins of Hampi? Well, this might come as a surprise but it is nowhere but Ladakh that you should be heading to next! The land of white deserts, deathly passes and remote villages is full of several hidden treasures. One such is treasure is an ancient Buddhist university now in ruins, Nyarma. An eerie world in itself, Nyarma is a land of endless possibilities which makes it one of the most unique places to visit in Ladakh. Located at a distance of just 25km from the popular tourist town of Leh, Nyarma is such an overlooked aspect of Leh that it doesn't even find a place in Google Maps! Take the the road less travelled on your next Ladakh trip and unearth the world that is Nyarma.
Nyarma, Ladakh
Why travel to Nyarma
1. Go back in time at Nyarma ruins site
One of Ladakh's biggest hidden gems, Nyarma ruins site is a must visit place for explorers, history enthusiasts and travellers who love going off the beaten path. The 1000 year old monastery complex is said to have been built by Rinchen Zangpo, one of the greatest translators of the New Translation period in Tibet. Though the complex is said to have housed more than a dozen stupas, it is the ancient Buddhist University of Nyarma that is considered to have been at the centre of it all. Over the years, multiple invasions and nature's wrath led to Nyarma reaching its present state—a deserted site that hides in plain sight and definitely deserves all your attention!
2. Learn about Buddhism at Thikse Monastery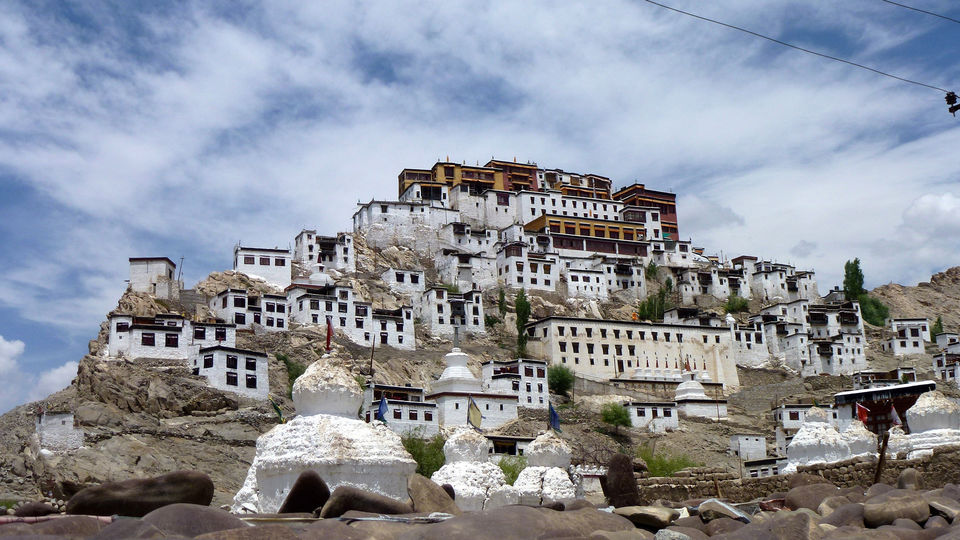 Continue your quest of learning the Buddhist way of life by visiting Thikse Monsatery. Located at a distance of less than 10km from Nyarma, Thiksey Monastery is one of Ladakh's top tourist places. Thiksey also happens to be the biggest monastery in North Ladakh, housing breathtaking stupas, statues and wall paintings. Make sure you visit the Maitreya Temple, a giant place of worship that was built to commemorate the visit of the 14th Dalai Lama to Thiksey in 1970.
3. Explore Leh's unique museums
If you're someone who's all for broadening your horizons while on a vacation, the Ladakh region houses some of the most unique you will come across in India. Ladakh Rocks And Minerals Preservation Study and Museum makes for a great place to learn about Leh's unique topography and all the different kinds of rocks and semi-precious stones found in the region. On the other hand, one can learn about life in a typical Ladakhi town by visiting the Central Asian Museum. The four storied building houses antique utensils, exquisite rugs and several artefacts making it a truly unique tourist places in Ladakh.
4. Pet donkeys at Leh's Donkey Sanctuary
Built with the aim of providing help to one of the most exploited animals, Leh's Donkey Sanctuary is an absolute must visit place in Ladakh. The animal shelter is home to several old, abandoned donkeys providing them much needed shelter from the extreme conditions. Make sure you pick up some carrots to feed the innocent creatures when visiting this quirky sanctuary.
Cuisine on offer
Owing to the fact that Nyarma is an abandoned site completely in ruins, there is absolutely nothing around for foodies. However, Leh makes for one the best places to visit in Ladakh if you want to treat yourself to an authentic gastronomical adventure. Here are some of the best places to eat in Leh that you must visit the next time you're in the region:
Best time to visit Nyarma
Since Nyarma falls in an extremely remote region, it is only accessible during some parts of the year. The months between April to June make for the peak tourist season in the region. On the other hand, you can also plan a trip between mid-September and mid-October, just after the rains have subsided but the harsh winters are yet to kick in.
Getting there
Here's how you can reach Nyarma from New Delhi:
By air: All major air airlines now operate direct, daily flights between New Delhi and Leh . Once you get down at the Kushok Bakula Rimpochee Airport in Leh, hire a local cab to get to the ruin site in about an hour (30km).
By road: If you're looking to go all out, drive down from Delhi to Nyarma because this journey will exactly be the stuff bucket lists are made of. The once-in-a-lifetime drive of 1,040km takes about 30 hours and tests your skills on the road, one turn at a time.
Getting around in Ladakh
Owing to its remote location, getting around in Ladakh region is both tricky as well as expensive. It is best advisable to read up well on shared taxi rates from Point A to B while planning your trip and make a budget accordingly. If you're someone who doesn't mind rickety journeys, you can also hop on to state-run buses which are extremely cheap. Make sure you have a gist of the bus timetables as the frequency is again very limited.
Accommodation
If you're planning to go out and about exploring Nyarma, the most feasible stay options will be about 25km from the ruin site in Leh, one of Ladakh's top tourist places. Here are some of the top choices in Leh you can consider on your trip to Ladakh:
A stay for two at this ultra luxury resort starts at ₹12,000 per night, inclusive of a hearty buffet breakfast.
You can get a bunk bed at HostelLaVie for as low as ₹359 a night, inclusive of breakfast.
Note: Nyarma is nothing less than a national treasure. If you're planning to visit the ruin site, make sure you do it responsibly. Refrain from littering around the site and damaging the ruins in which way. Travel without leaving any footprints behind and motivate others to do the same!
Ever explored a side of Ladakh that never meets the public eye? Share your experiences by simply clicking here. Don't forget to check out Tripoto's YouTube channel for some amazing travel videos.