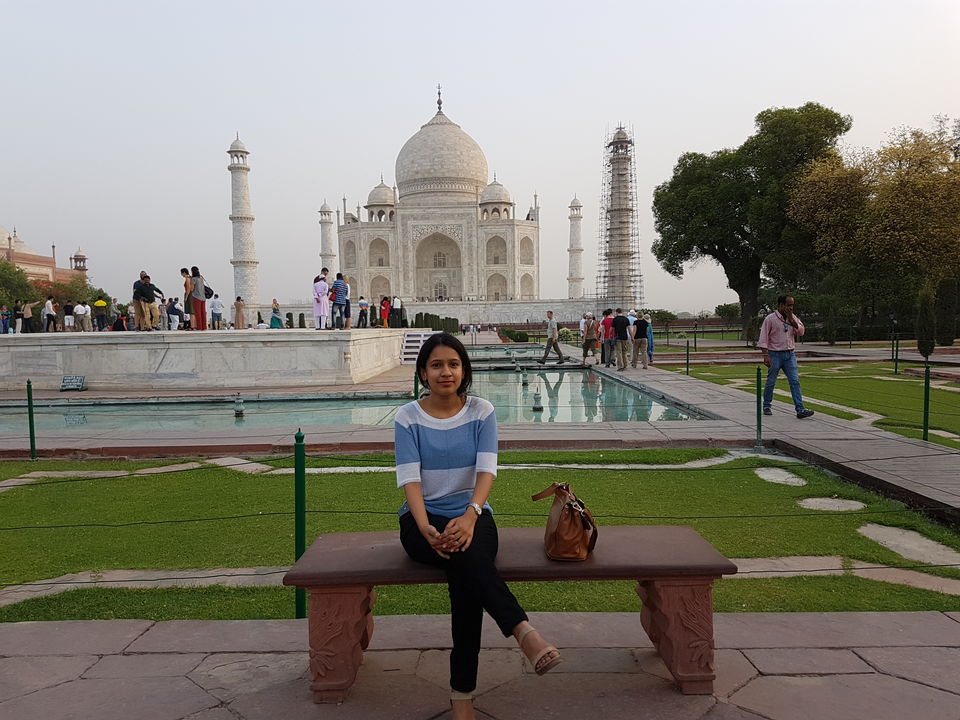 I got the opportunity to visit Delhi – Gurugram a lot, while I was working with AIS as our corporate office was in Gurugram.
I think these frequent work related trips made me fall in love with traveling. Although I did not really venture out of the work location (regret this as there are so many places worth visiting near Delhi), I did like running around and spending time at the airports (airports are my happy place) and exploring Delhi/Gurugram on my own.
It was after 3 years that I started thinking about going to Agra during one of my work related trips. I spoke to my driver (Sunil) about Agra – distance from Gurugram, if he could take me there, places to visit apart from Taj Mahal..But, it did not happen.
It was February/March 2017 and I was in Noida for an event, where I again brought up the Agra topic in front of the same driver and he said "Madam, aap sirf bolte ho, jaate nahi ho." That really struck me. I asked my colleague if he could cover up for me while I abscond from work, go to Agra, see Taj Mahal and get back to the event venue by late evening. (Sooo not me!)
I called up the driver and proposed the idea. But, as luck would have it, he had to refuse then; but he called me back after 15 minutes to say that he could take me to Agra now.
But within those 15 minutes, I thought this is not how I wanted the trip to be - so rushed - go to Agra, see Taj Mahal and come back to Delhi without really getting a chance to explore the city and chill.
So, I dropped the whole idea.
It was April and I got another opportunity to visit Delhi for a meeting. I checked with my boss if I could book my flight ticket from Mumbai to Delhi on a Saturday (which was a holiday), take a day off on Monday and attend the meeting on Tuesday. And she agreed!
This time around, I knew how I would travel from Delhi airport to the bus stand (Sarai Kale Khan) and the hostel I wanted to stay in, but had no bookings. (Again, this spontaneous person was soo not me!)
The journey from Delhi airport to Sarai Kale Khan was frustrating as I had to change 3-4 modes of transportation, and Dilli ki Garmi (440 C - 450 C) was not helping. But, I was relieved once I boarded the bus.
I reached Agra in the evening and met a couple – Vaida (from Lithuania) and Misha (from Gergoria) who were in the same bus as me and were trying to inquire about backpackers' hostels from the bus conductor. Since the bus conductor was unable to understand, I intervened and suggested they came along with me to the hostel I was going to. On seeing 2 firangis with me, a mob of auto and cab drivers surrounded us. However, I had to ignore them and book an Ola Auto instead as they were clearly over-charging.
We booked our rooms, got ready and went out for dinner that day. I was completely third wheeling in between the lovey-dovey couple who had just gotten married and were on their honeymoon. It was quiet a nice night – we had dinner and spoke about how the two of them had met, our professions, our lives..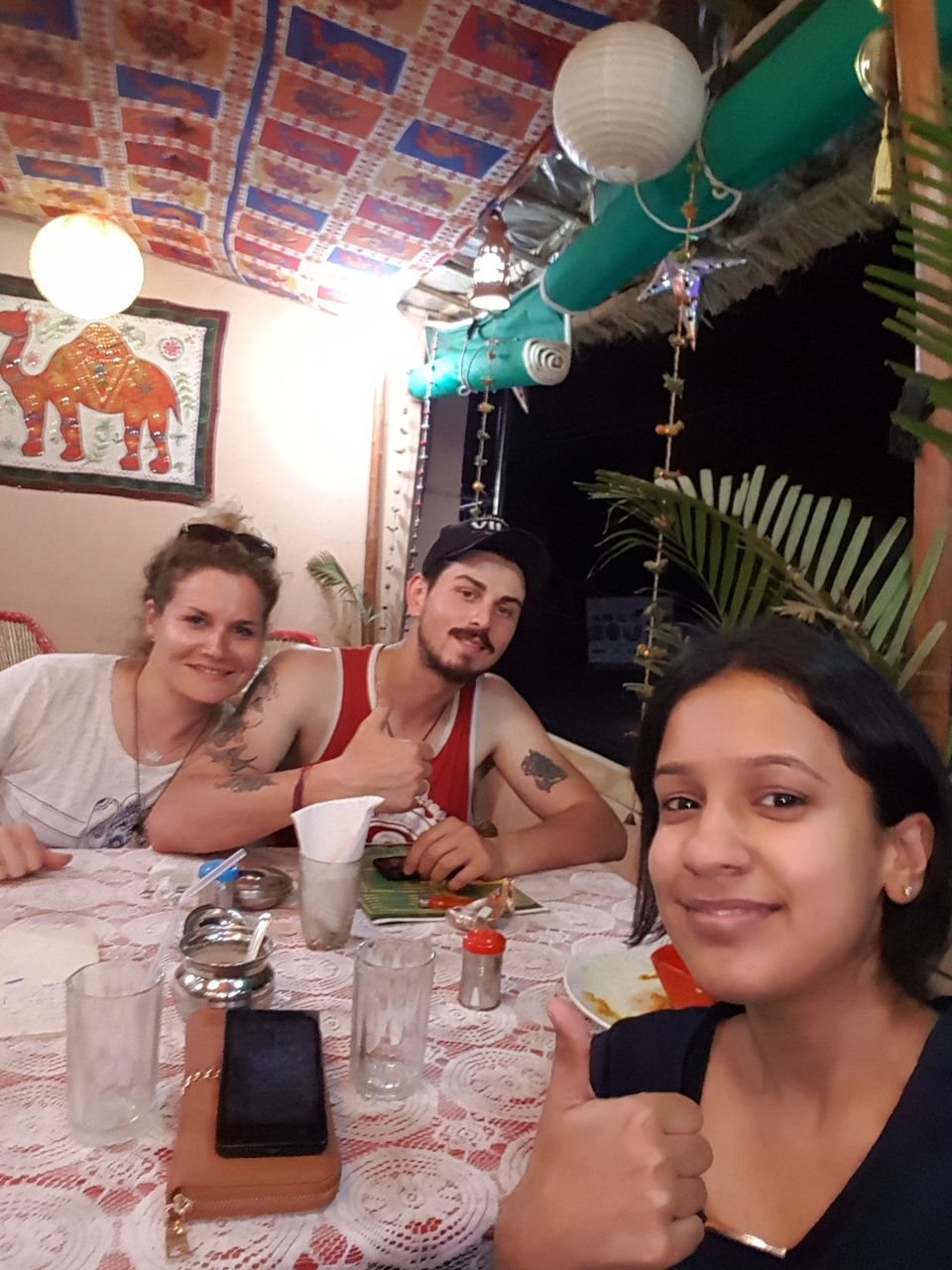 We went back to the hostel, where I met my roommates – Suparna (a lady from Pune who had come to Agra for a video shoot to document the lives of acid attack survivors who run the Sheroes Café), Candy (a South African girl, same age as me, who had quit her job to travel to South East Asia to learn different art and find inspiration for her new business venture) and Shaliki (a Gurgaon girl, same age as me, who travels solo). We all decided to go visit Taj Mahal during sunrise the next day.
We were all up early the next day and went to see Taj Mahal. I don't really appreciate the 'love' story behind it, but it was/is truly magnificent – makes you wonder how in the world did they build it!? All the visitors were on a selfie/photo-clicking spree, everyone wanted to get a perfect shot with the beauty, we did the same!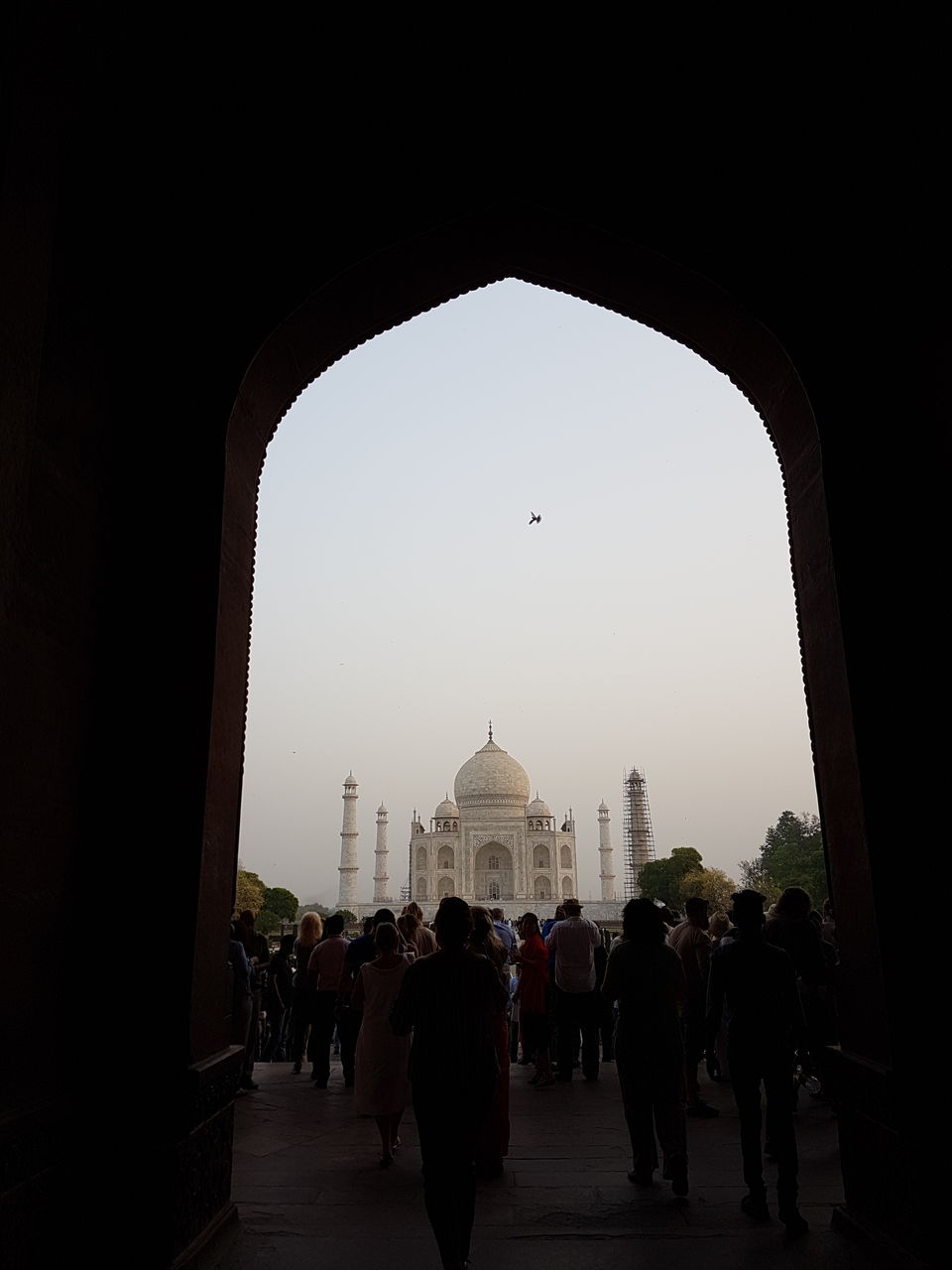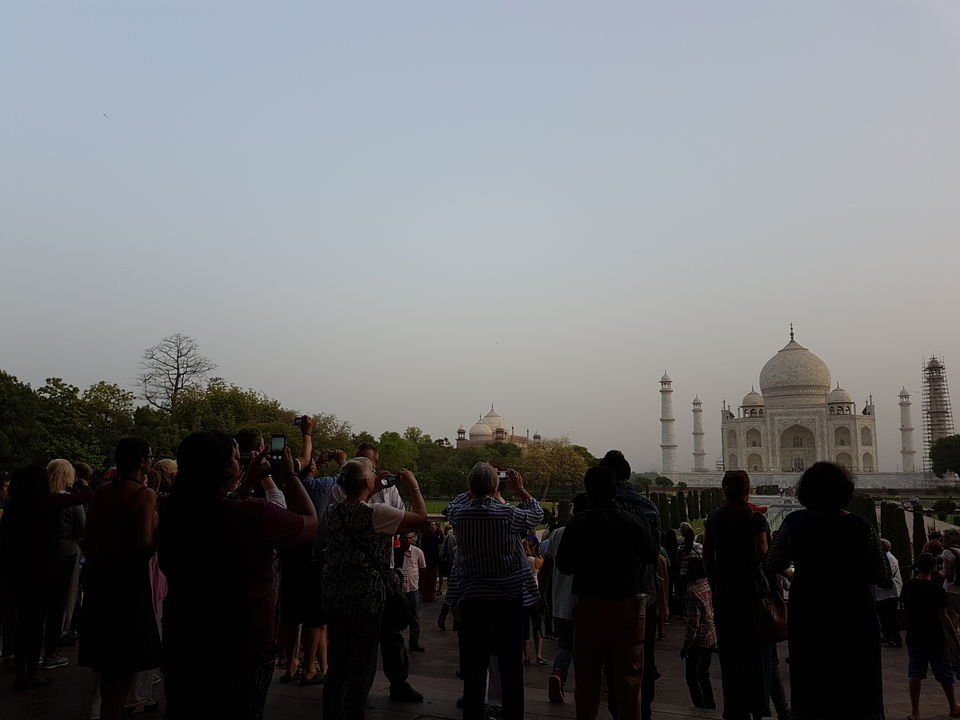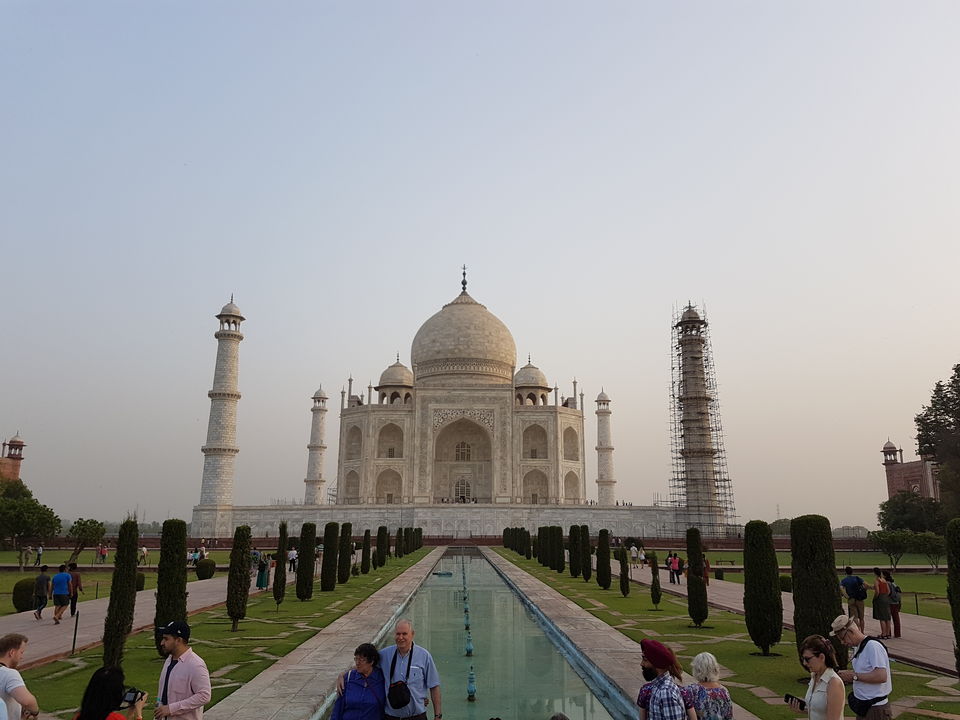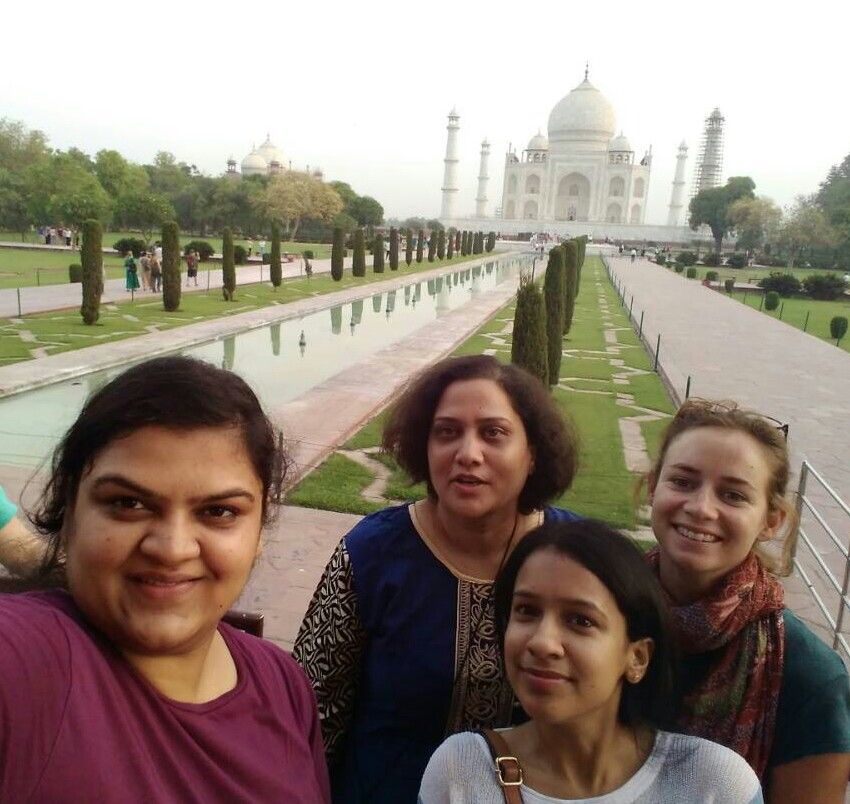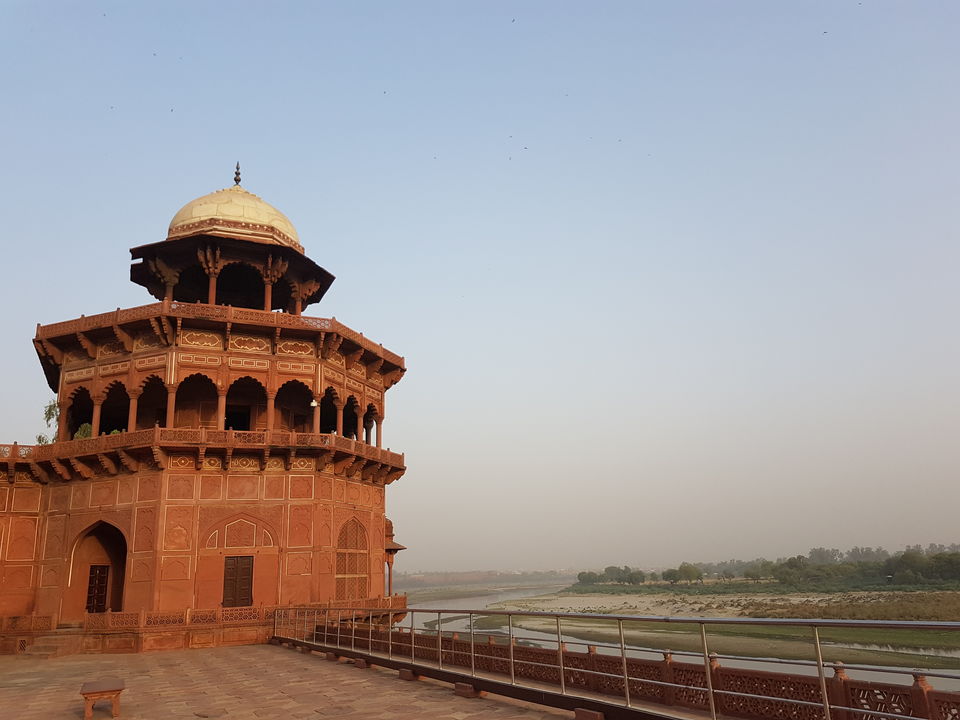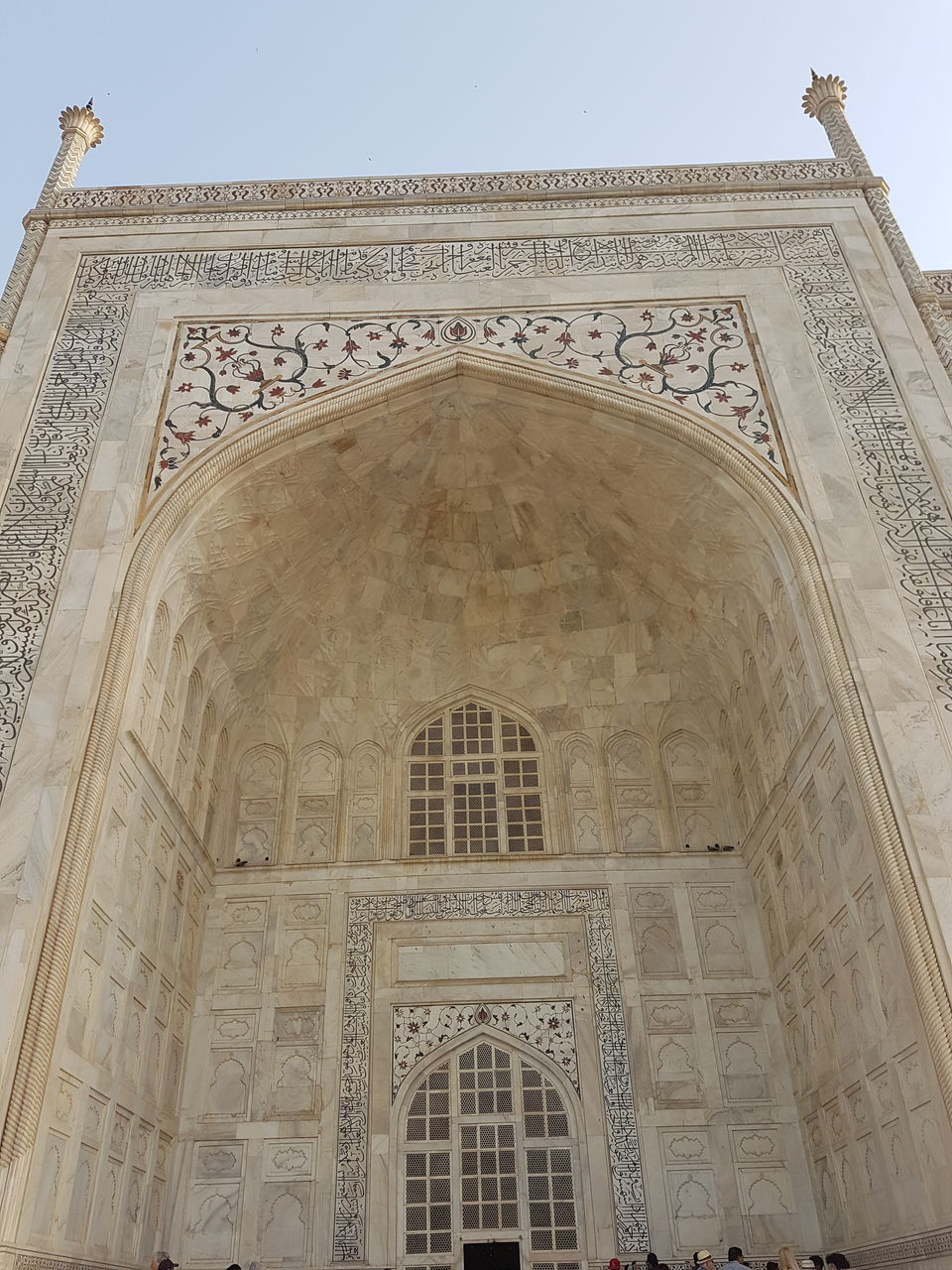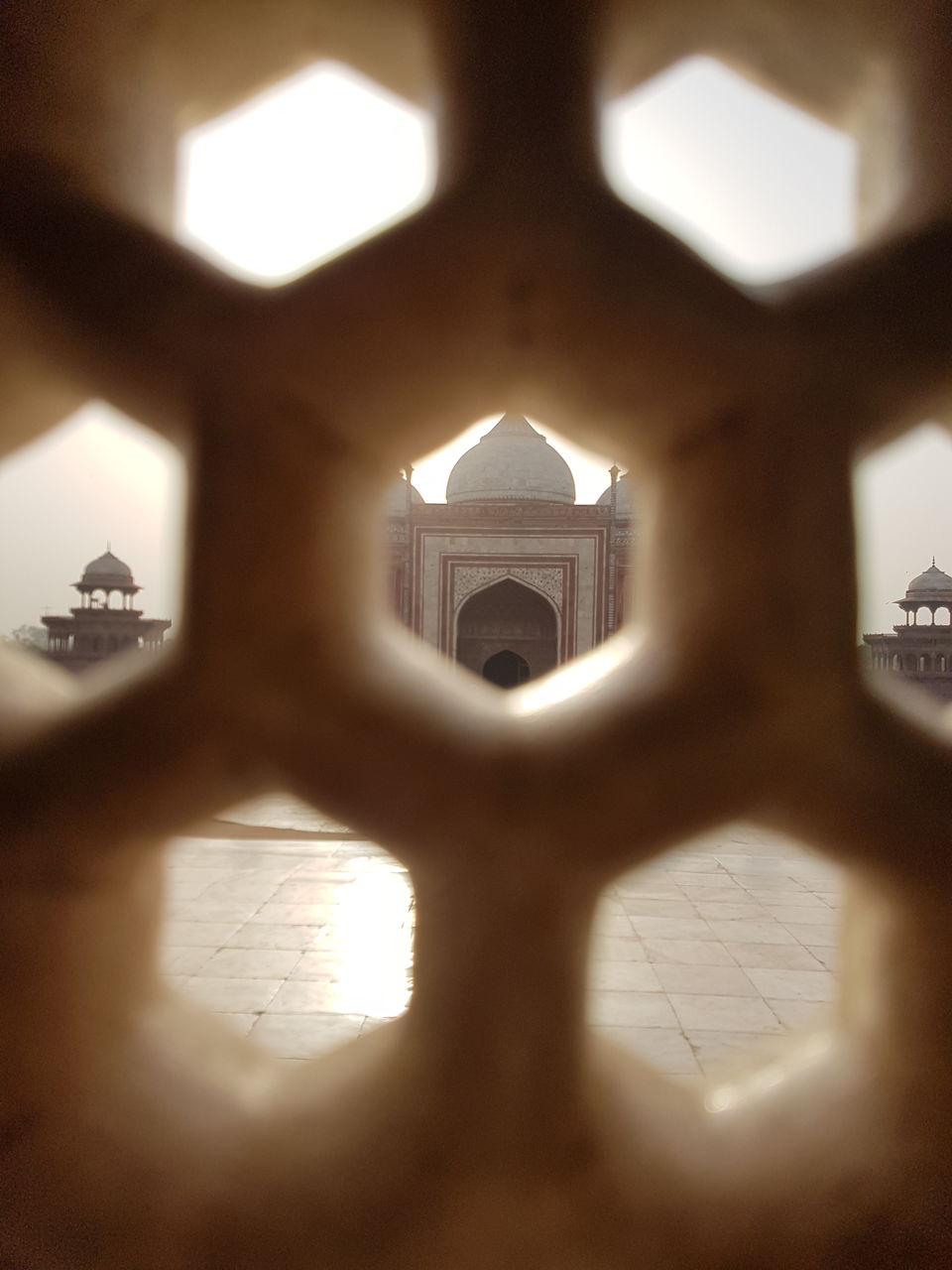 We went back to the hostel, slept for a while and then went to Sheroes café for lunch where Suparna was filming her documentary.
Sheroes is run by acid attack survivors. Hearing about their stories, how they survived and found strength was truly inspiring and something that got me choked up.
Then I headed back to the hostel and slept again, woke up, chilled at the lounge area and signed up for a sunset/evening walk to Taj Mahal along with Vaida.
During the walk, I met two friends/roommates travelling together – Hayley (a British girl, same age as me, who had shifted to Australia to live by the beach) and Monika (a Lithuanian, settled in Australia). Hayley, Monika, Vaida and I, went for a short boat ride in the Yamuna and watched the sunset over Taj Mahal. It was B-E-A-U-T-I-F-U-L.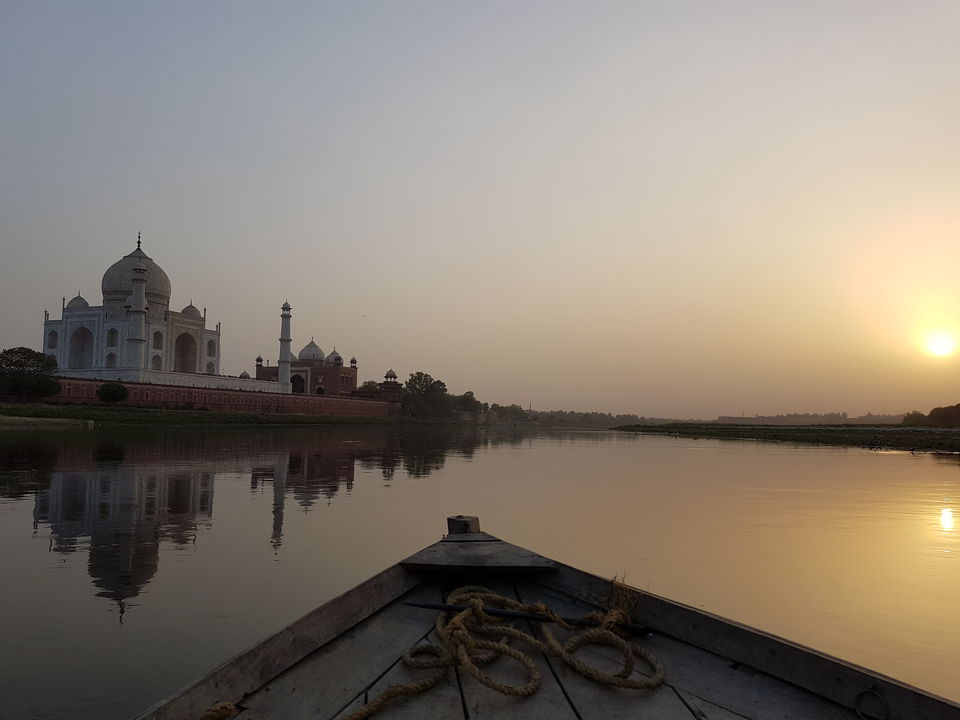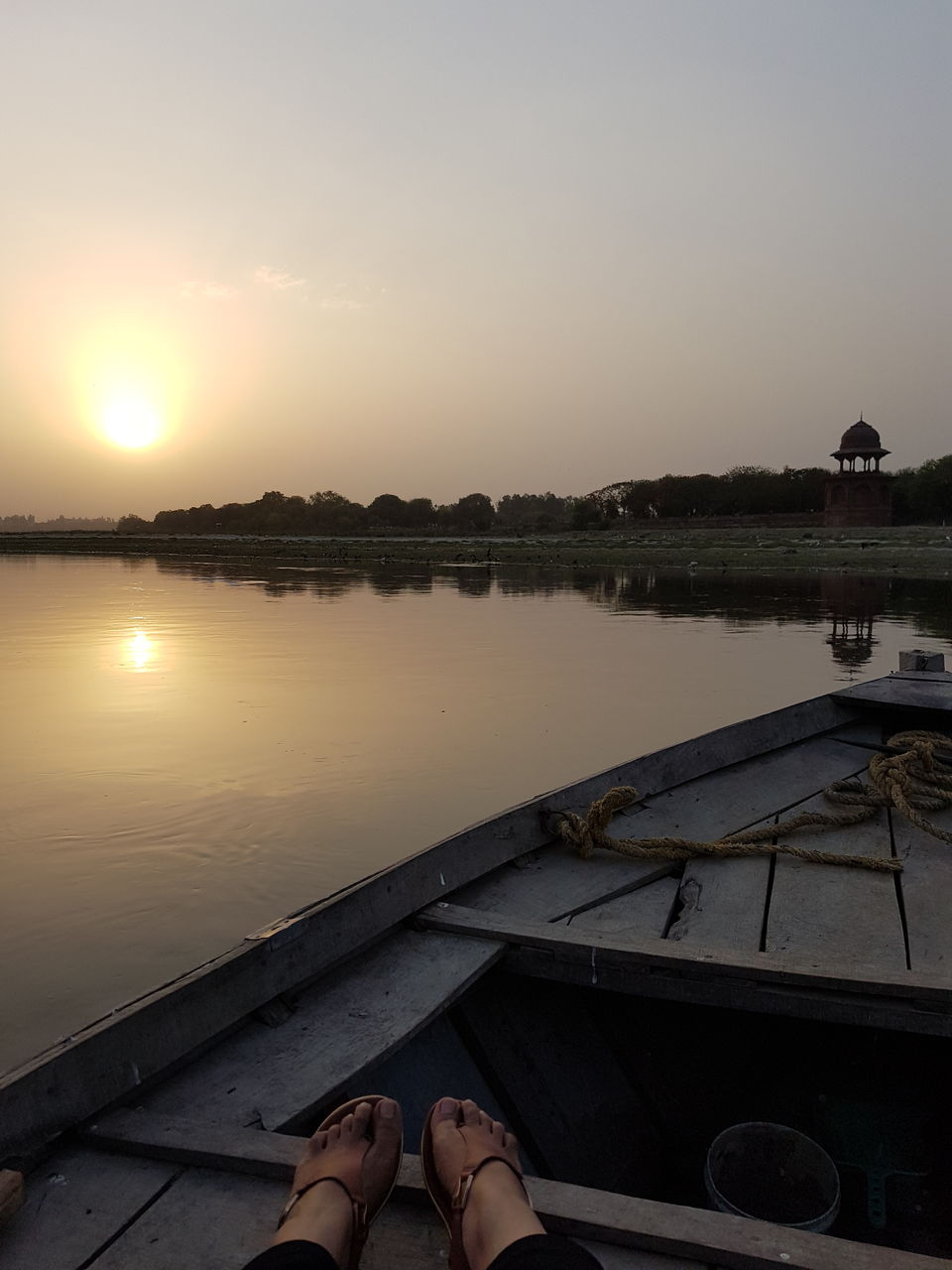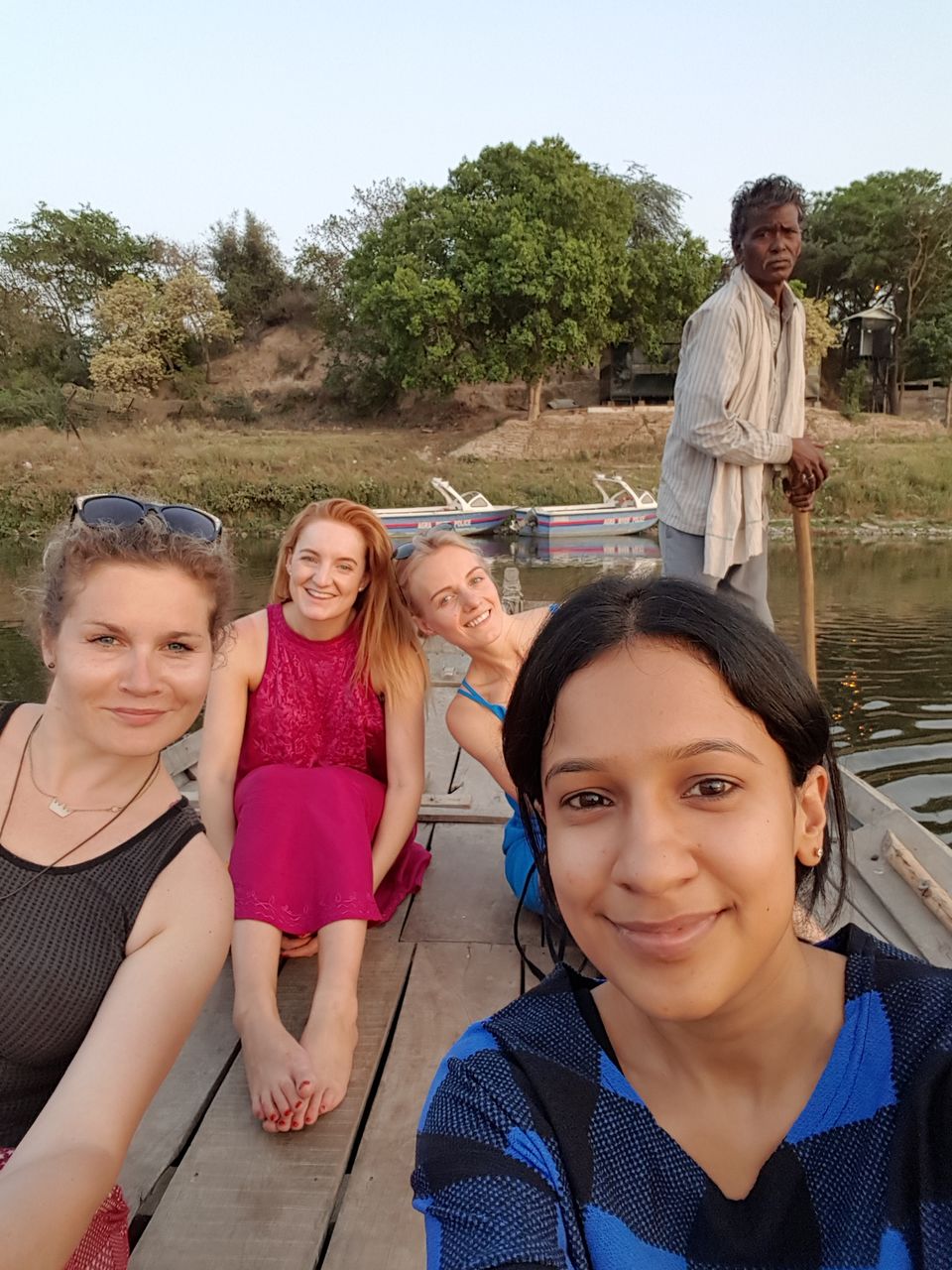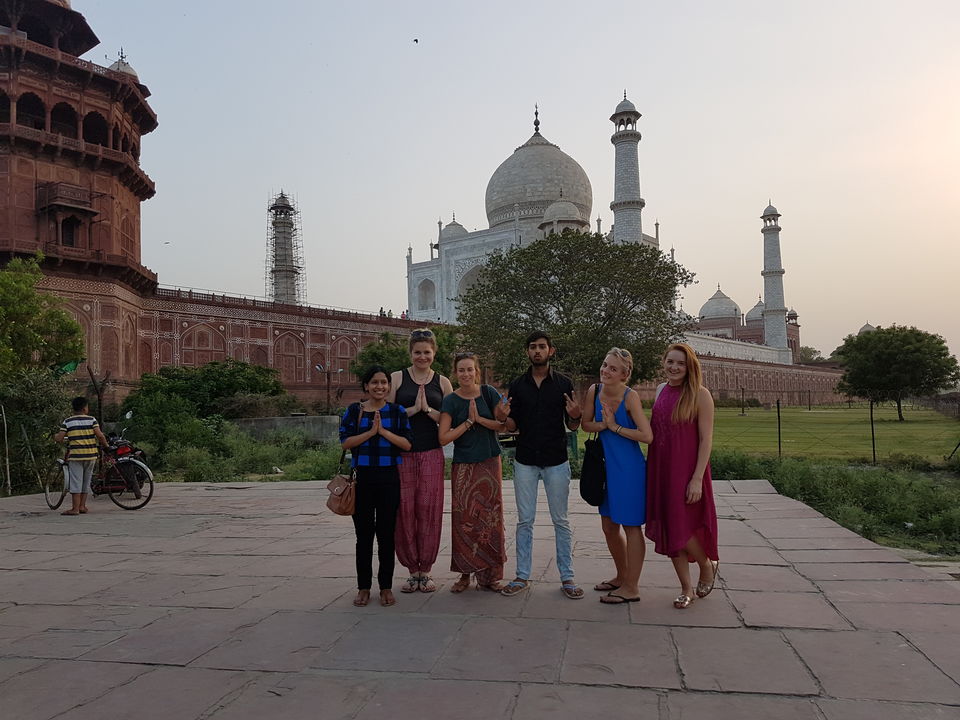 We then headed to Bedwiser Café for dinner. We all spoke, danced a bit, had drinks/dinner and retired for the day.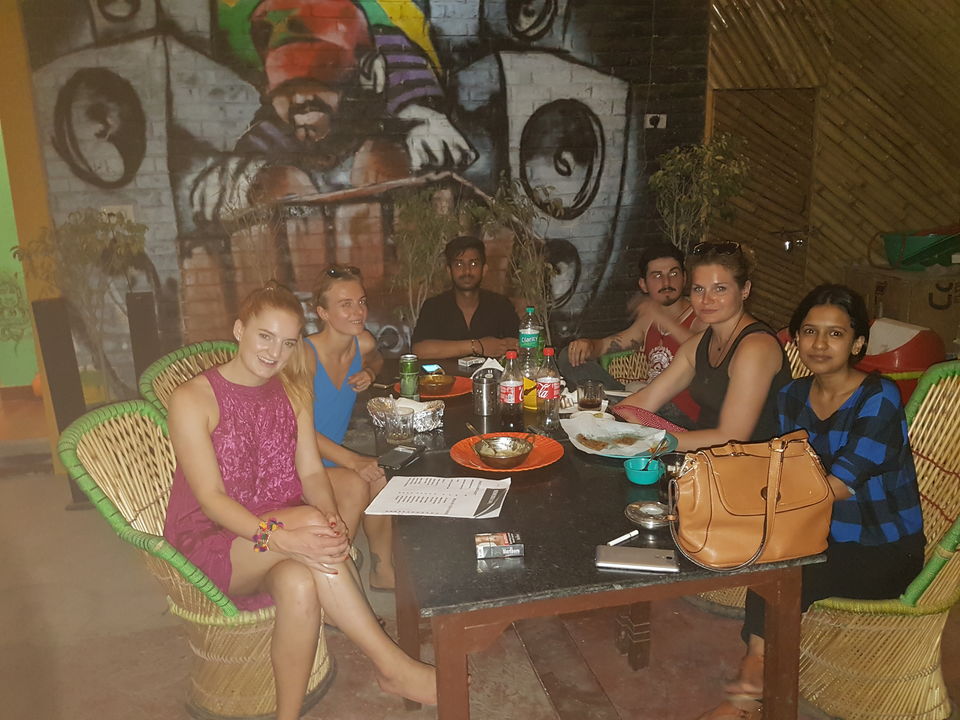 Next day before leaving for Delhi, I went out for breakfast and a walk in the neighboring market to buy pethas (for my brother). I met Misha before leaving; everybody else I met during my stay had already left by then, while Vaida was sleeping.
While I was having the time of my life in Udaipur (my first solo trip), Agra got me to 'think'. A lot. I kept thinking that this (solo tripping) was no doubt a great experience. Hanging out with people from across the world whom I did not even know and might not even get to meet again in the future, learning about them/their countries. But, I felt that I did not really belong there. I kept thinking if I really wanted this. It seemed meaningless, shallow and temporary whereas what I really wanted was permanence. So what was the point?
And I happened to share what I was thinking with the girls while lunching at Sheroes. To this, Candy said something which has stayed with me. She said 'she would always remember us as the people with whom she first saw Taj Mahal'. And it did make sense.
I might possibly never meet these people again. But, these experiences of talking and listening to them, sharing meals together and exploring a city together, allowed me to know them better and form a connection much deeper.
I might possibly never meet these people again, but they offered me a judgment free zone and courage to open up about things.
I might possibly never meet these people again, but I got to learn something from each one of them.
I might possibly never meet these people again, but what I had with them was friendship – a totally different version of friendship.
I might possibly never meet these people again, but they will always be a part of one of the most memorable days of my life.
I might possibly never meet these people again, but I will always remember them as the people I saw Taj Mahal with!