You can now travel from the capital of India, Delhi to the ancient city, Meerut, situated in the western part of Uttar Pradesh in just 45 minutes as opposed to the previous commute of 2.5 hours.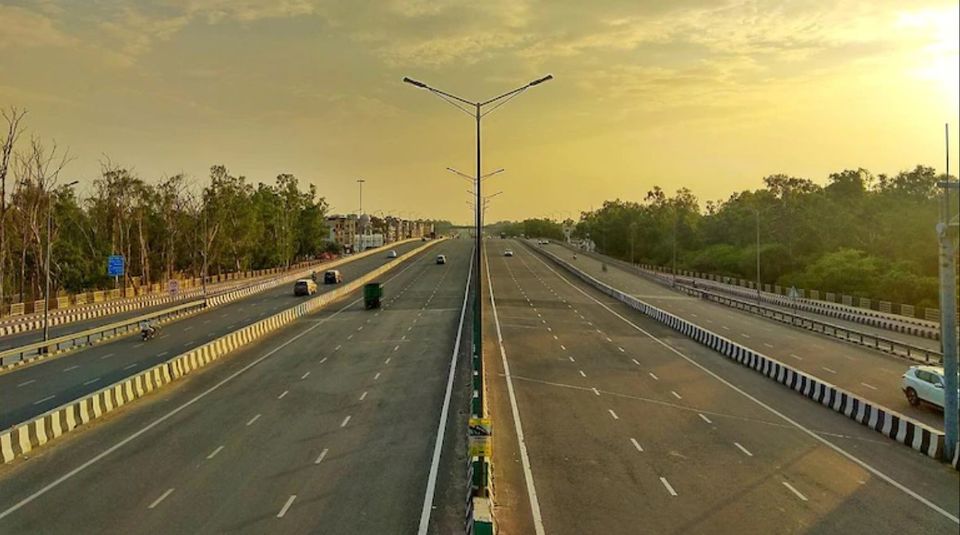 Yes, the long awaited Delhi-Meerut-Expressway has been opened to the public from April 1, according to media reports. The project developed at the cost of Rs 8,346 crores is finally complete and it is a happy news for the people of both cities. The expressway covers a total distance of 82 kilometers, including 60 kilometers of the Expressway and 22 kilometers of the National Highway.
Mr. Nitin Gadkari, the Minister of Road Transport & Highways, announced the opening of the Delhi Meerut Expressway through a tweet and attached a detailed video of the project.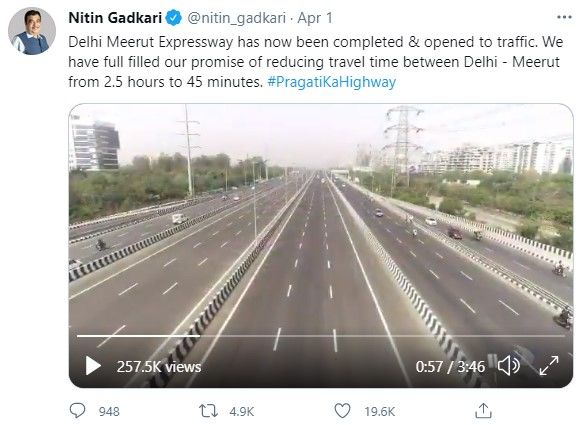 Here's all you need to know about the new expressway:
The second phase of 19 km connecting the UP Gate and Dasna and the fourth phase of 32 km linking Dasna and Meerut of the Delhi Meerut Expressway opened this Thursday. The 14 km first phase beginning from Akshardham to the UP Gate and the 22 km long phase 3 from Dasna to Hapur are already operational.
There have been 24 small and big bridges, 10 flyovers, three railway bridges, 95 underpasses and various pedestrian bridges constructed on the expressway.
More than 4,500 street lights and cameras have been installed on the entire road for the safety of the commuters.
With the aid of technology and an intention to make this a smart expressway, the commuters will be informed about the weather, travel and other details about the expressway.
A 2.5 m wide corridor for cycling and a 2 m wide walking footpath have been provided on the sides of Phase 1 and Phase 2 of the expressway.
Technology leads the way
In order to avoid needless traffic and saving time and fuel, the expressway has been installed with the automatic number plate reader (ANPR) technology. It uses high definition high-speed cameras to collect tax without having the vehicle stop on tolls.
Besides Uttar Pradesh, the expressway will also lead to the reduction of time to travel to the state of Uttarakhand. You'll be able to reach cities like Muzaffarnagar, Saharanpur, Haridwar and Dehradun lesser time.
Divided into 4 phases, various exits and entry points have been provided for better accessibility.
Has the opening of this expressway made your travel smoother? Tell us in the comments below.
Ready to travel for free? Earn credits and redeem them on Tripoto's weekend getaways, hotel stays and vacation packages!
Earn credits and travel for free with Tripoto's weekend getaways, hotel stays and vacation packages!