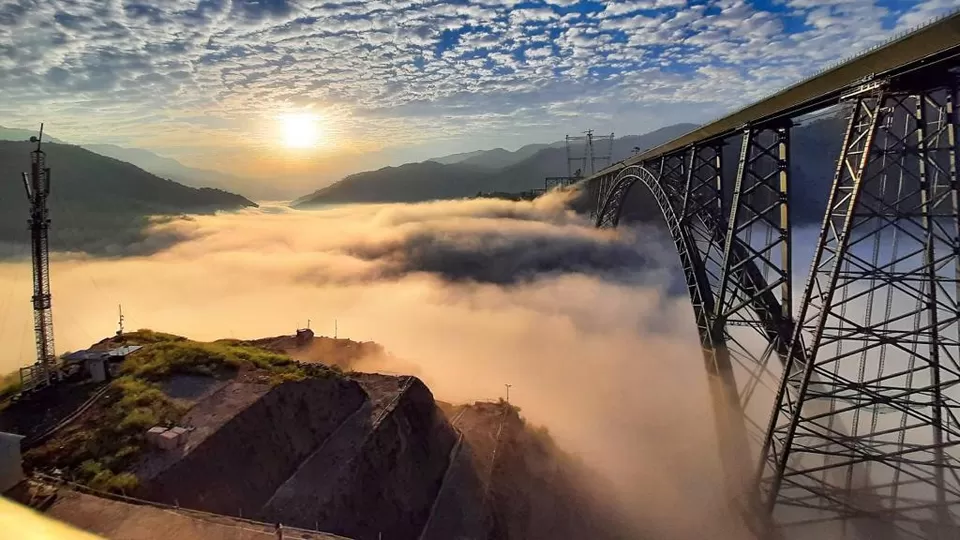 Yes! We aren't kidding, you read that right!
On September 13, 2022, Ministry of Railways posted some breathtaking pictures of the Chenab Bridge amidst the clouds and left the internet bowled by its beauty!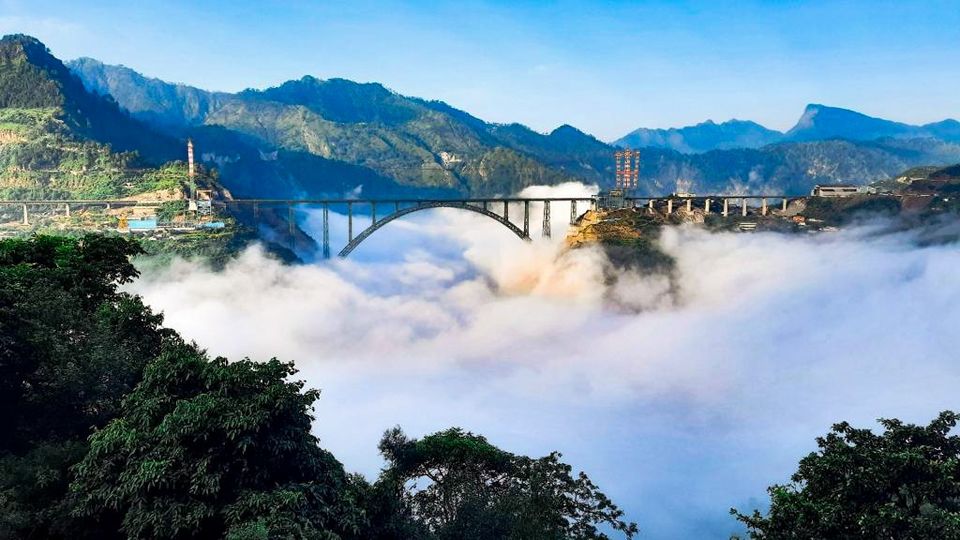 This megaproject that was undertaken by the Northern Railways connects Bakkal and Kauri in the Reasi District of Jammu and Kashmir. The bridge spans over the Chenab River at an outstanding height of 359 meters (1,178 ft).
Construction that started in 2004 was halted in 2008-09, the base supports of this bridge were completed in November 2017, the magnificent arch in April 2021 and the overall structure was finally completed in August 2022, eventually taking a good 18 years to be constructed.
The bridge was inaugurated, decked with the national flag on 13th of August 2022, right at the "Golden Joint" of the Chenab Bridge. The "Golden Joint", a term coined by two civil engineers, is the point where the bridge superstructure on the arch was pushed from two ends of the Chenab Valley to connect at the centre of the arch.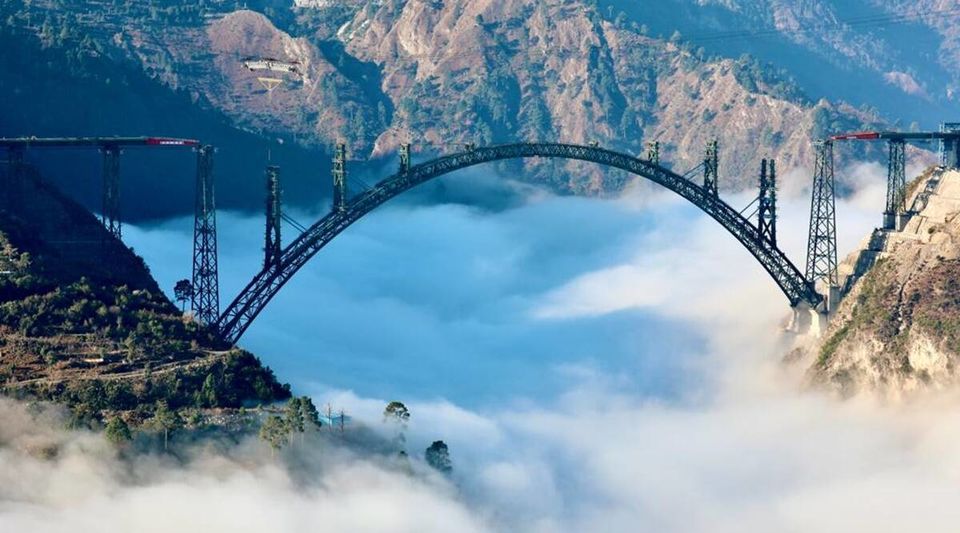 The bridge comprises of 93 deck segments, each weighing around 85 tonnes that were launched simultaneously from both ends of the valley over the massive steel arch. Work is still in progress on joining five segments on the single line linking Katra (Jammu) with Qazigund (Kashmir) which is around 75 km away.
The project is part of the ambitious 272-km long railway line from Udhampur to Baramulla joining Jammu with the Kashmir valley as an all-weather highspeed alternative, named the 'Udhampur-Srinagar-Baramulla Rail Link Project'.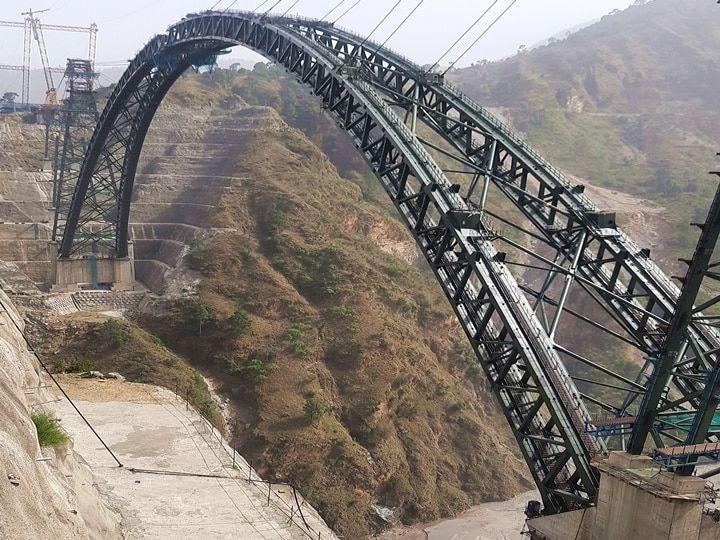 Sophisticated automatic signaling system has been installed on both sides of the bridge that will signal the train to stop from crossing the bridge if wind speeds there touch 90 kmph. This was introduced owing to the height of the bridge, the extreme weather conditions, and strong gales that often lash the valley.
The Chenab Bridge that is 1,315 metre long forms a crucial link in the 111-km stretch from Katra to Banihal which is a part of the ambitious 272 km long railway line project known as the "Udhampur-Srinagar-Baramulla Rail Link Project" under Kashmir Railway project.
This long railway line will have 38 tunnels (total length of 119 km) with the country's longest tunnel T-49 (12.75 km), 927 big and small bridges (total length of 13 km).
To provide easier connectivity between Kashmir with the rest of India, 16 additional bridges are also being built on this rugged terrain!
When connectivity improves, tourism gets better, and when tourism gets better, economy sees an upward trend.
I am hopeful to see the connectivity get better soon. Aren't you?
Ready to travel for free? Earn credits and redeem them on Tripoto's weekend getaways, hotel stays and vacation packages! AND
Be a part of the largest online community of travellers on Tripoto's Facebook page!