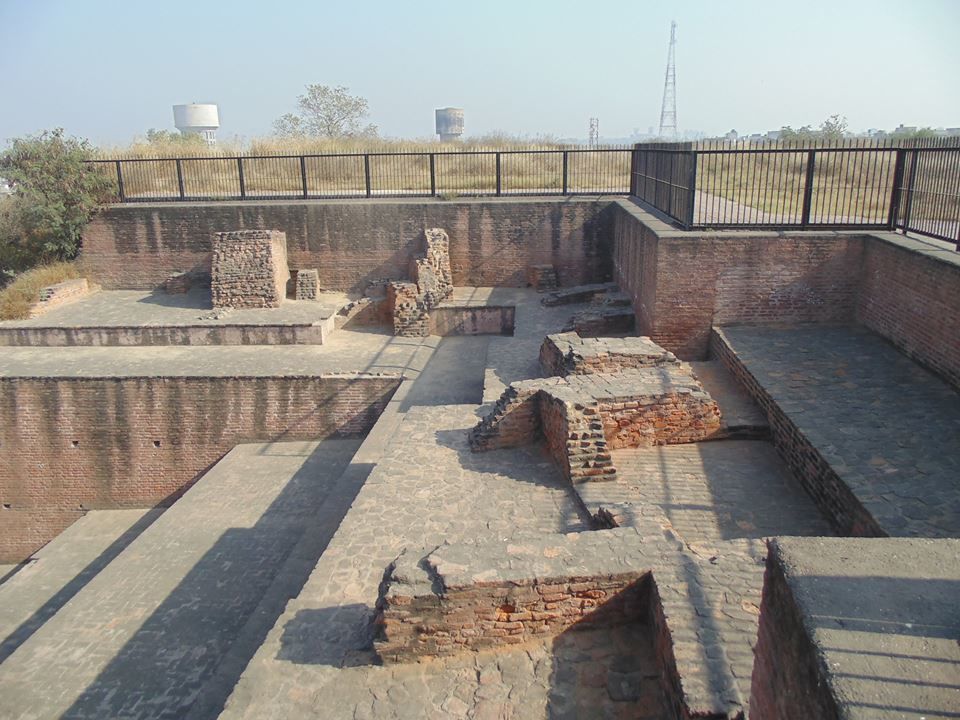 The ancient history of India has always been a hot topic of discussion. Whether it is the historians, the politicians or the archaeologists, everyone has some sort of theory about our origins and how India flourished in a time period when rest of the world was still living like nomads. Indus Valley civilization is considered an important point of Indian history that has left its mark in Indian Subcontinent and the traces of which go till Pakistan and Afghanistan.
For someone who has an undying love for history and ancient architecture, chasing the traces of this civilization is considered an ultimate travel goal. Even if you are a traveller with zero enthusiasm for history, keeping knowledge of these historical locations can prove very useful during civil service exams (just kidding).
Rakhigarhi, Haryana – The biggest Indian Harappan excavation site till date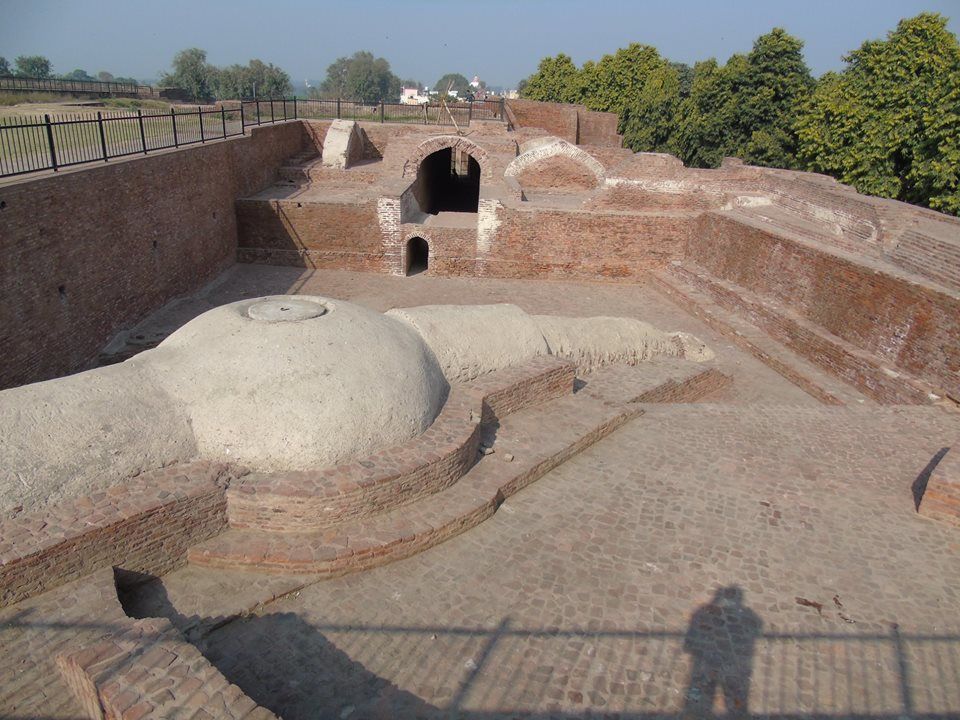 Earlier Mohejo- Daro, not that traumatising movie where actors sported attires like the Greeks, used to hold the title of biggest site with the ruins of Indus Valley. Rakhigarhi in Haryana was discovered by archaeologists and since then remains of a flourishing township, toys and utensils have been found here.
How to reach - Considering that your trip starts from Delhi, Rakhigarhi is a nice day trip and can be reached from Hisar and then driving towards the village Hansi.

Stay - You can stay in Delhi or Gurgaon. There are a couple of luxury resorts in Hissar that will add to a pampered weekend experience.

Banawali, Haryana
Located in Fatehabad district of Haryana, Banawali is another well constructed site of Harappan region with a fort like appearance. This is one of the few townships located entirely inside walls from all the side. Age of Empires anyone?
How to reach – Fatehabad is three hour away from Delhi from where one can find the way to Banawali village. This place accounts for a nice day trip over the weekend and one can explore the ruins and return the same day.

Stay - While day trip from Delhi makes sense, one can also stay in resorts in Fatehabad and plan a full fledged weekend escape.

Kalibangan, Rajasthan
Considered to be the oldest site of Indus Valley or Harappan Civilization, this place is so rich with ancient artefacts that it took almost 34 years to complete the excavation project and the final report was only published in 2003.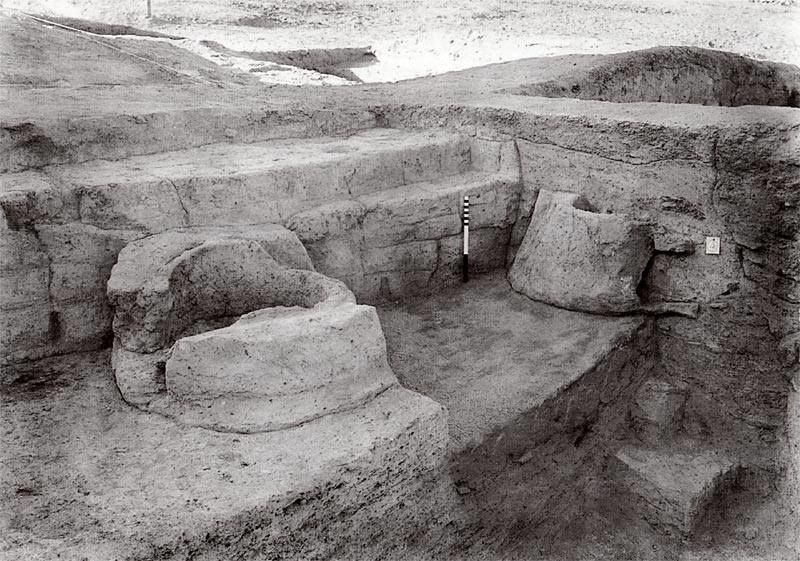 How to reach – Kalibangan can be covered on a day trip from Bikaner. This place is one of the most unique finds in Rajasthan and visiting here can give you a whole new experience of your journey. The nearest town is Hanumangarh and has a fair connectivity by trains and buses.

Stay - One can stay in Bikaner and take a day trip to Kalibangan.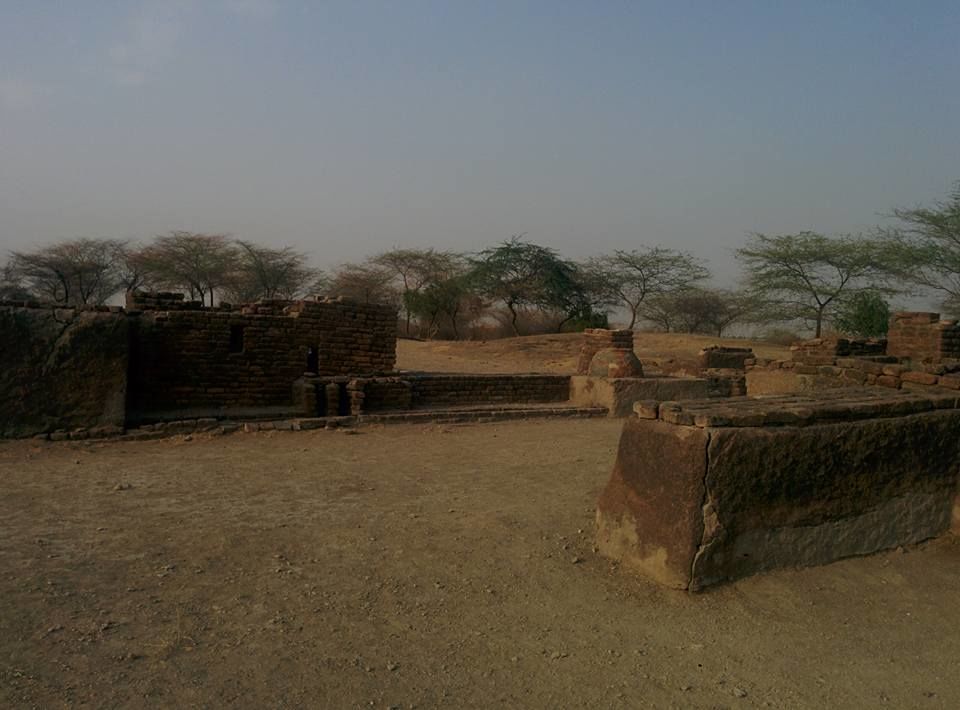 At a distance of 85 kilometers from Ahmedabad, Lothal is the most unique of all the sites that belong to Harappan culture. This is the only site where all the houses have their front doors opening on the street. Lothal presents a fine example of town planning and is visited by numerous tourists and history lovers on a regular basis.
How to reach – The best time to visit Lothal is after September when the heat of Gujarat goes down a little. Lothal can be accessed from Ahmedabad on a day trip and you can also get there is by train to Burkhi station, which is just 7 km from the site.
Stay - It is recommended to stay in Ahmedabad and then explore Lothal on a day trip

Dholiwara, Gujarat
Another huge part of Indus Valley civilization with a massive township, Dholiwara is famous because of its many reservoirs. The step-well here is so big that the great bath of Mohenjo-Daro is considered nothing compared to it.
How to reach - Dholavira is located on an island called Khadir Bet in the Rann of Kutch. Dholiwara is 370 km from Ahmedabad and 220 km from Bhuj. You can either explore Dholiwara during your Kutch trip. The nearest station from Dholiwara is Bhachau.
Stay - There are a lot of luxury resorts in Kutch white desert. You can plan your trip during Ran Festival for the best trip experience.

Alamgirpur, West Uttar Pradesh
Unlike a majority of Harappan Civilizations, Alamgirpur near Meerut thrived by using wood and other sources of fuel. Apart from this, Alamgirpur's township was very famous for its pottery workshops and many items like roof tiles, dishes, cups, vases, cubicle dice, beads, terrecotta cakes, carts, etc. have been found here.
How to reach – Alamgirpur is near Meerut and can be accessed via trains and buses.

Stay - Both Delhi and Meerut have deluxe and luxury stay options. You can also take a detour to Alamgirpur on your trip to Rishikesh.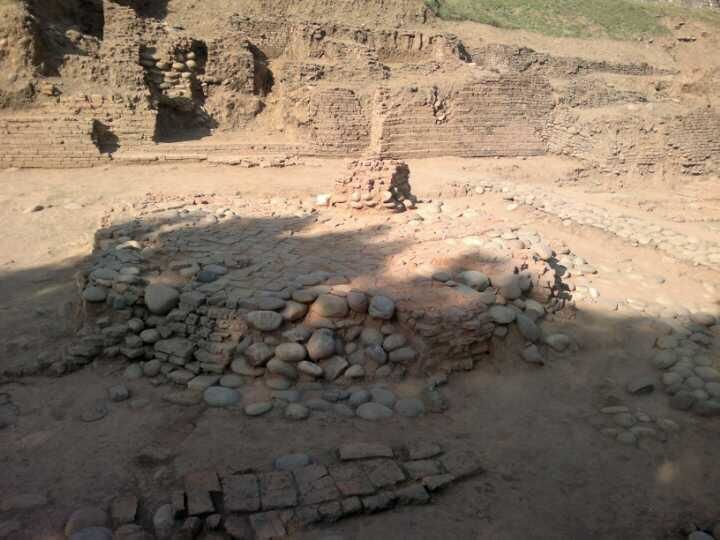 Manda's excavation site belongs to the northernmost tip of the Indus Valley Civilization where a township flourished in the foothills of Himalayas. This township can into existence because of the presence of Chenab River and an ease to procure wood from the nearby forests.
How to reach – Manda is located in Akhnoor, 28 km from Jammu. Those planning a road trip to Kashmir and Ladakh can take a detour to Manda and then continue towards Srinagar after exploring the site.

Stay - You can either stay in Jammu or visit Manda on your way to Udhampur or Srinagar.

The presence of Harappan Culture is not limited to the destinations mentioned above but spans to many other big and small locations. These places, however, will give you an introduction to one of the most ancient civilizations of the world and will make you hope that Bollywood gives us a decent and well researched movie about it.